Plus table by Goodwin + Goodwin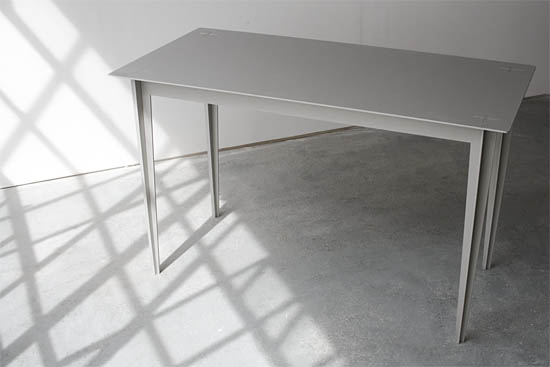 Plus table is as minimalistic as minimalist design can get. It has no screws or bolts just slots together perfectly and stays sturdy.
From Goodwin + Goodwin:
This minimalist table is made of anodised aluminium. It's simple design means that it requires no fixings or fittings, it simply slots together. It's anodised aluminium finish compliments the newest range of Apple iMacs and Mac Book Pros. It is possible to anodise the table in other various colours.