Dunder sofa by Blastation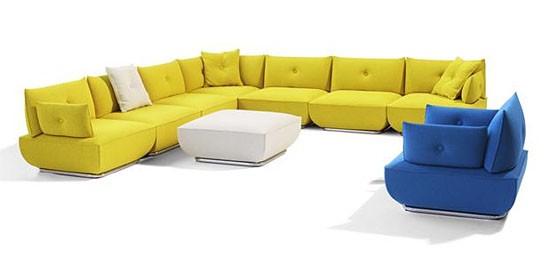 The versatile couch is made by Stefan Borselius and comes in a variety of pieces including a corner, left, center and right unit.
From Blastation:
Dunder is an extendable modular sofa that adapts easily and elegantly to the setting in which it is used. Dunder modular seating consists of five different sections – middle, corner, left-hand end unit, right-hand end unit and footstool. Dunder is also available as an easy chair.