Bend Sofa by Patricia Urquiola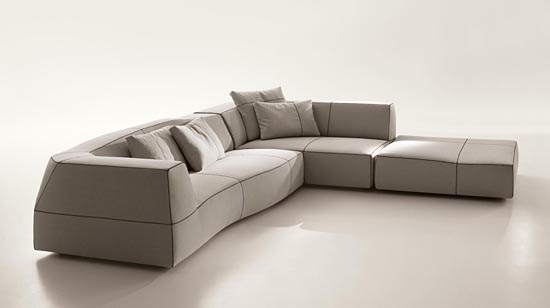 Patricia Urquiola has created the Bend Sofa for B&B Italia. The sofa can be modified by using a series of seats, ottomans and corner components.
From B&B Italia:
Patricia Urquiola'S had designed a surprising series of seats that transforms the tradition concept of the sofa. She has entitled the product Bend sofa due to its curvaceous albeit monolithic form. It gives appearance of being manually moulded from a supple material as if by a sculptor. In practice, it issues from a study of 3D models and digital research.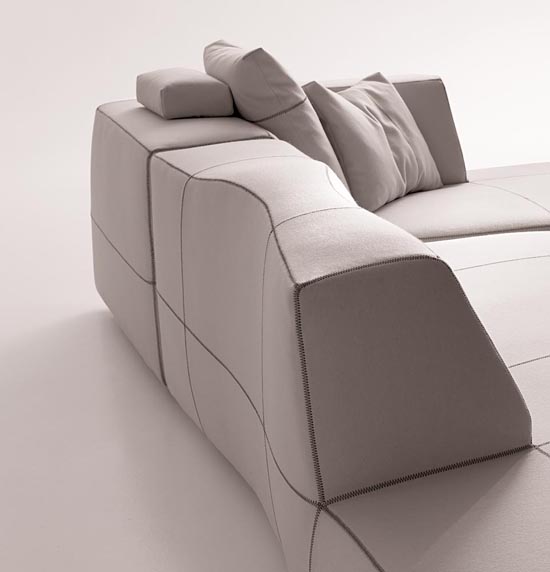 Bend sofa effectively conveys the idea of motion by alternating full and empty spaces. Contrasting seams add ti the intrinsic design on the surface. The backrest is irregularly shaped, but without compromising comfort. Curved modules – assembled starting with the seats, ottoman and corner elements – form a sofa that breaks out of the usual visual schemes and differentials from other contemporary pieces on account of its calculated eccentricity.

Bend sofa offers flexible composition solutions, including small linear versions, corner solutions or a spectacular (non necessarily domestic) version that can fill a space with double-sided seating arrangements, becoming the absolute centre of attention with its iconic presence.