Zeeburgerstraat apartment by Hofman Dujardin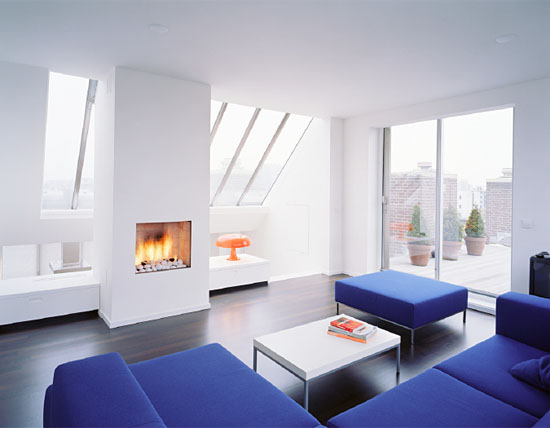 This minimalistic design 100 square meters apartment is located in Amsterdam and offers a great view of the city to compliment the interior.
From  Hofman Dujardin:
In this project a standard apartment is transformed into a luxurious spacious apartment with a spectacular view on the city of Amsterdam. The glass extension of the apartment is designed according to the principal rhythm and materialization of the original elevation. Kitchen, living, study and the new outdoor terraces are visually connected. The vertical kitchen cupboard and the new fireplace create an exciting relation between the kitchen and the living. In the apartment there is a subtle mix of areas with visual relations and areas with intimate privacy. The dark floors create a strong contrast with the light walls and the new white kitchen furniture.