Woody Wood Rug by YLdesign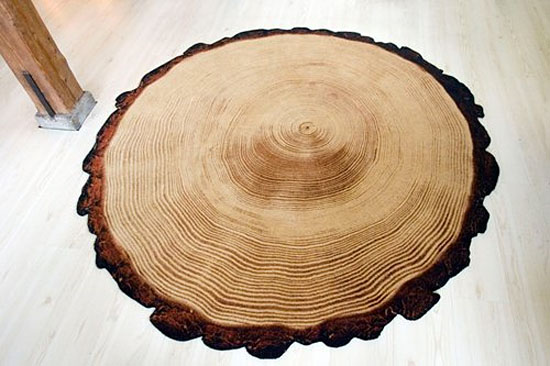 If you want a centerpiece in your interior to look as if a giant tree stood there before, look no further, the Woody Wood Rug is here.
From YLdesign:
This rug has been constructed with highly durable materials used in industrial project design. The edges are cut, burnt and fixed. Made to stay beautiful for many a year.
Dimensions: Ø 1.00 m, Ø 1.95 m. of Ø 3 m.