White and welcoming interior made by and for a couple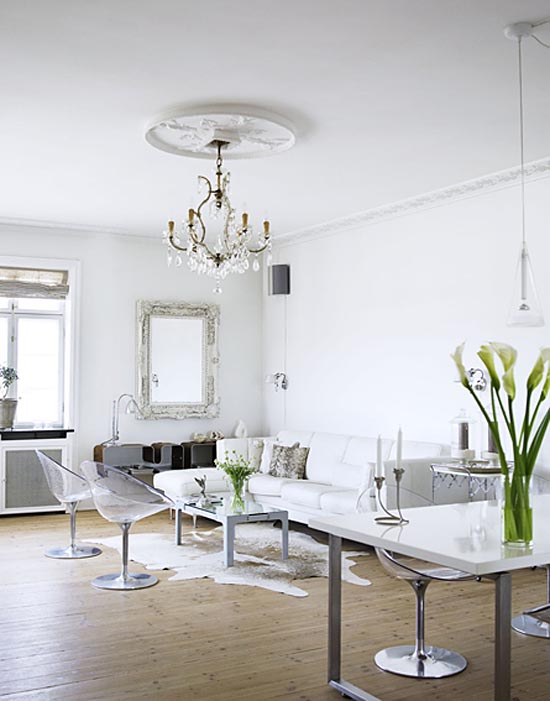 The white all around stands as a canvas for the great collection of furniture which makes the interior welcoming and warm.
From  KML Design:
Photograph: Mikkel Adsbøl
Words/styling: Katrine Martensen-Larsen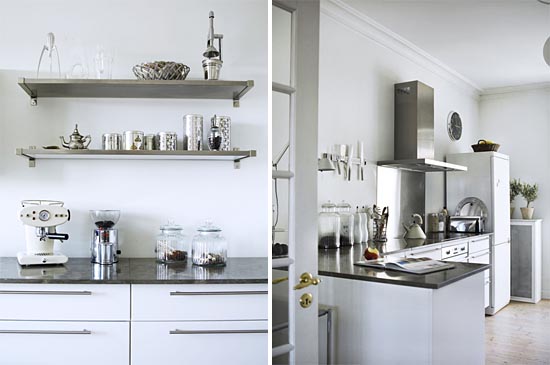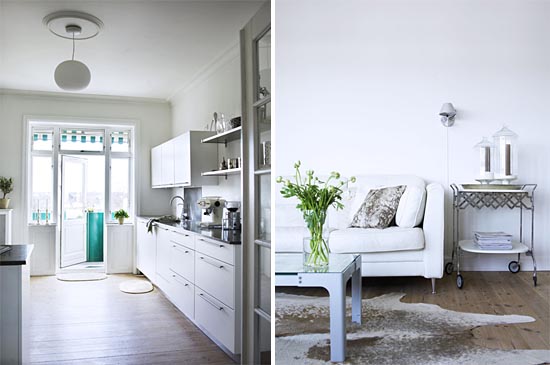 The Danish designer Nina Kejser and her Italian husband Mario Iadanza have made a home for themselves in the small town of Charlottenlund just north of Copenhagen in a bright and delicately decorated flat with modern furniture.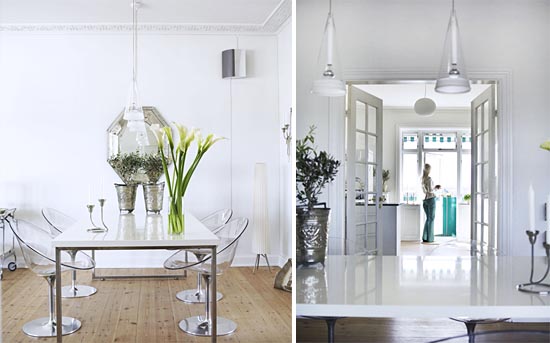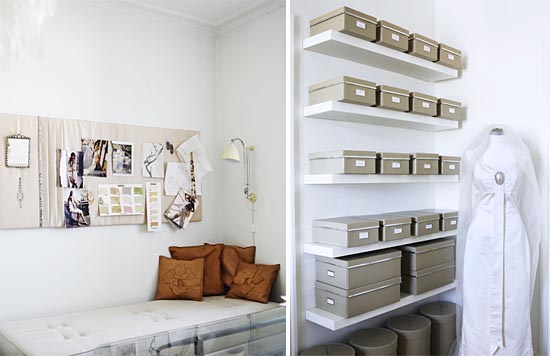 The couple met as teenagers in the small Italian ski resort of Limone Piemonte, where Mario's family owned the best restaurant in town and where Nina had spent her holidays since childhood.