RenSt Loft by Substance Architecture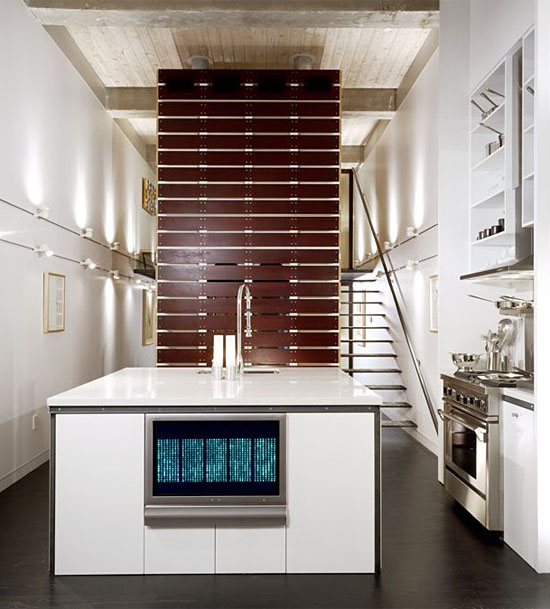 This 65 square meters loft in Des Moins, Iowa was a warehouse. Now transformed into a beautiful two-story apartment.
From Substance Architecture:
This 700-square foot loft walk-out apartment is located in a recently renovated warehouse in Des Moins' Court Avenue District. The narrow unit had few assets: ample daylight and two-story volume. A simple object was placed just off-center and a mezzanine was created along the northern third of the space.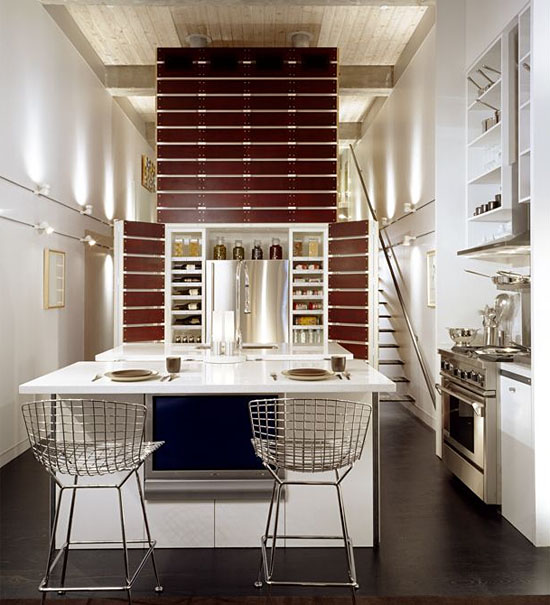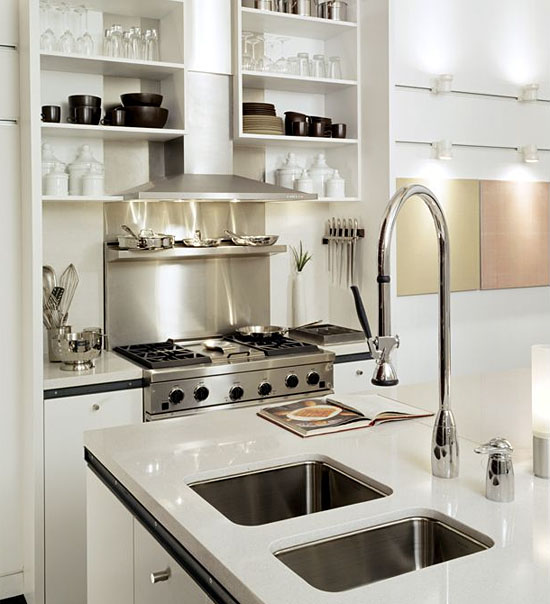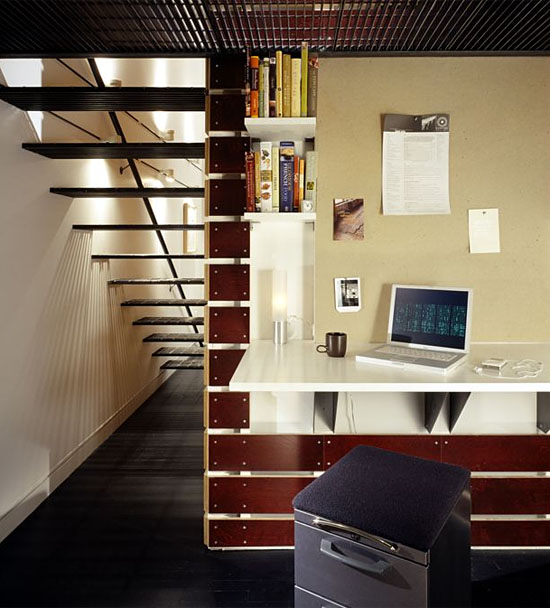 The object placed in the space was modeled after a "corn crib" – an agricultural outbuilding used for storing and drying the corn. The "crib" subdivides the space, placing private functions to the north and public functions to the south. The "crib" itself houses a powder room and food storage on the lower level, and a sleeping loft on the upper level. An island separates the kitchen from the dining and living space. Given extreme spatial constraints, the space takes advantage of creative and efficient solutions to the basic domestic program.