Portland Mid-century Modern interior by Jessica Helgerson Design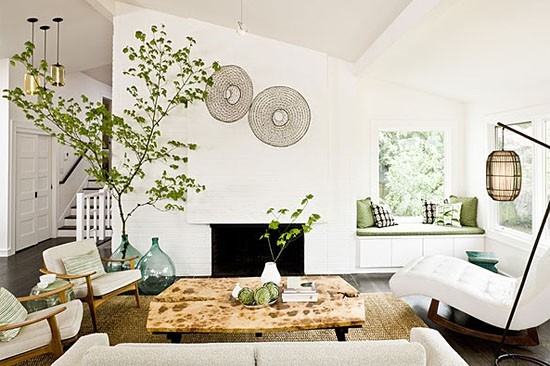 The interior is a remodel of an old ranch house that uses bright color palette and offers bright spaces.
From Jessica Helgerson Design:
A complete remodel of a once run-down split- level ranch house. This project involved removing the existing kitchen entirely to create a bright, airy great room. The existing master bath was removed as well and relocated to the back of the house where it now opens on to a lovely garden. The color palette is extremely restrained throughout with dark ebonized floors, white walls, and splashes of various shades of green.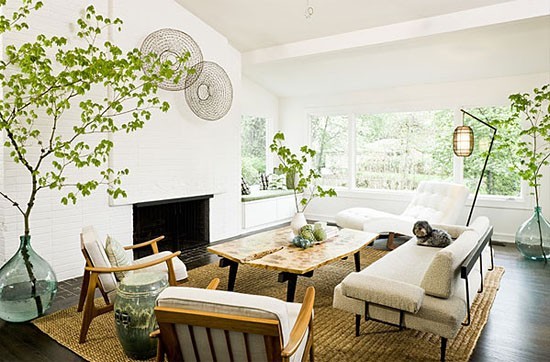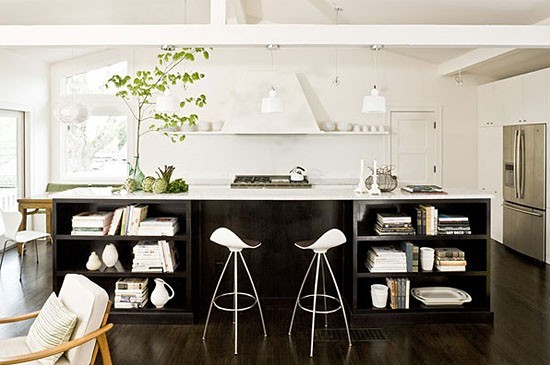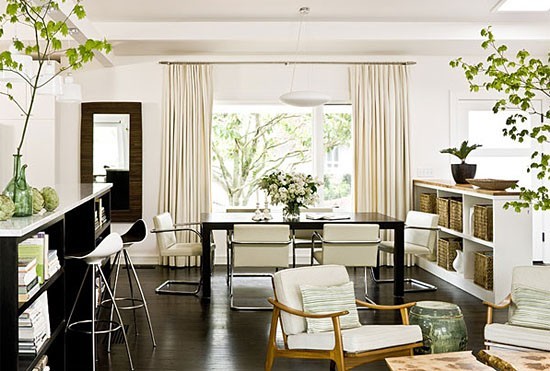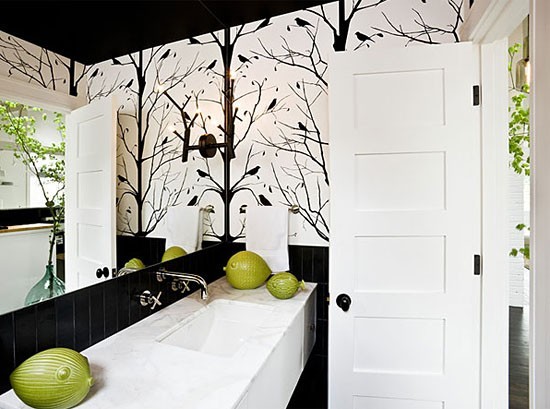 All the furnishings, including the gorgeous rocking chaise, are vintage finds that we reupholstered and refinished, with the exception of the coffee table which was made by Jessica's husband architect YIANNI DOULIS from a slab of locally salvaged eastern hardrock maple. Antiques – including a pair of Portuguese eel traps hanging over the mantle, the Chinese garden stools, a rustic mirrored cabinet, and the French blown glass demi-john bottles – add a patina of age. The master bathroom cabinets are made of kirei board – an engineered panel product made from the stalks of the Sorghum plant which is grown around the world for food.