Bloom lamp by Patrick Jouin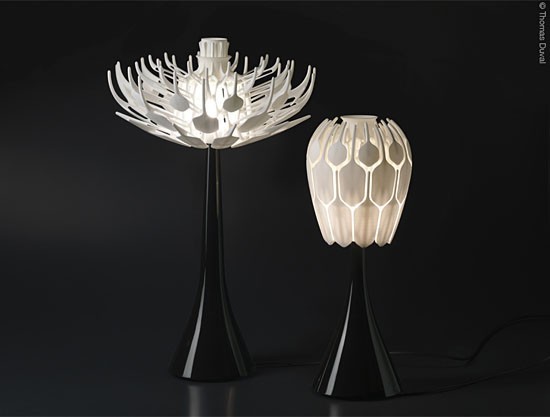 Bloom lamp pushes the limits of 3D printing ever so forth with its avant garde design while maintaining contemporary appeal.
From Patrick Jouin:
Inspired by both the One_Shot.MGX stool and blossoms found in nature, this table lamp features a shade which collapses and expands to release or contain light. As with One_Shot.MGX, the shade is 3D printed as a single piece, including hinges that in one movement, transform the bud to a blossom. And with the complexity of its design, the Bloom lamp succeeds in pushing even further the boundaries of 3D technologies.