Apartment in Barcelona, Spain by YLAB Arquitectos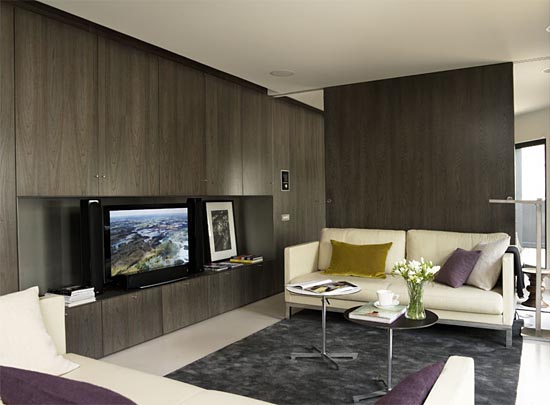 This, not so unusual, but very pleasant and great looking apartment interior was an office at some point in the past. It was recently acquired by a couple as occasional residence in Spain.
From YLAB Arquitectos:
The objective was to create a functional, highly comfortable and sophisticated apartment with all services and contort of an upscale hotel, with all the advances in safety, automation, audio, video or climate technology.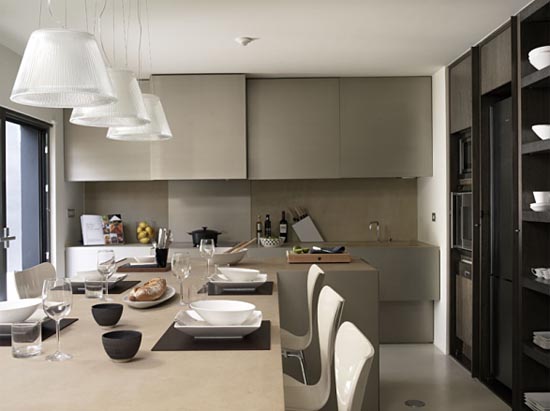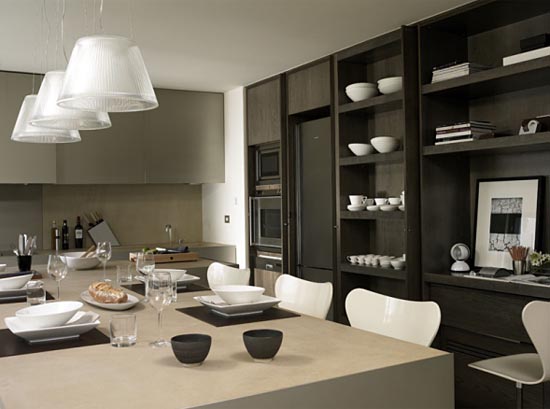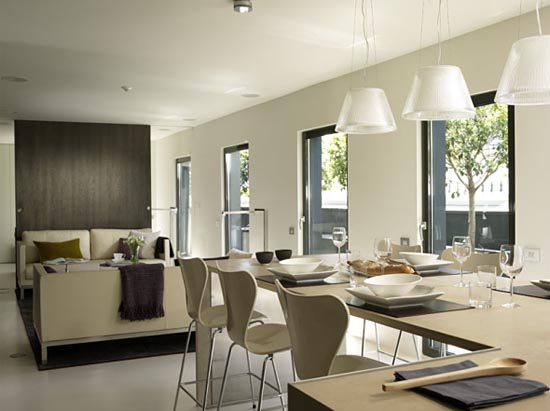 Since it is a small long apartment, partitions are replaced by moving parts to create a visual journey as long as possible through the main living space without limiting the functionally. To emphasize these limits, the exterior wall, floor and ceiling is treated with a specific ivory color. In contrast, a single continuous piece of furniture in dark grey elm wood reinforces the longitudinal whole.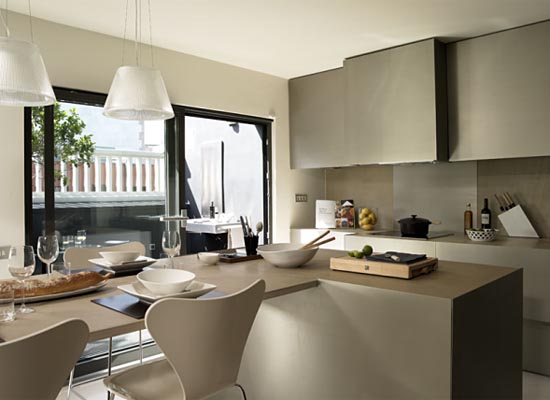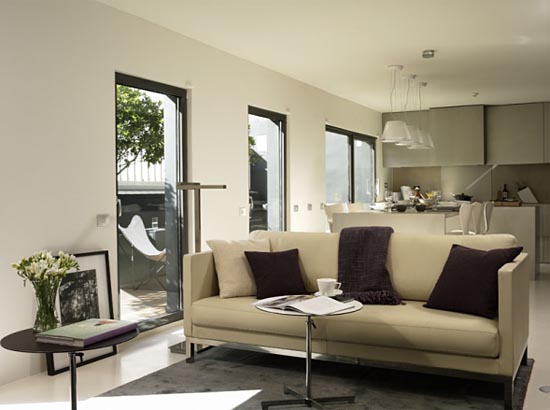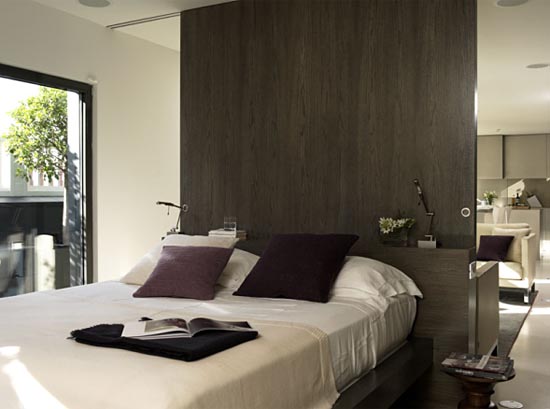 This element separates the private rooms from the living space and extends into smaller adjacent spaces, such as the lobby and bathrooms.