Soft Girl Outfits for School 2022
Is it back to school time? Do you want a change in your style? We have a cool new aesthetic for you to try out. With the rise of TikTok we have seen a lot of fun personas, one of the latest is the soft girl. If you enjoy pinks and purples, light colors, plushies, gentle makeup, glossy lips, cute accessories, amazing nail designs, and the typical so called "girly" things, this is an aesthetic you should definitely try out! But the soft girl is not only how you dress, it is also a way of how you behave. This aesthetic captures the beauty of a very feminine character. The soft girl is gentle, soft-spoken, kind, tender, sweet, and proud of being a woman. If all of this sounds like you, then check out these adorable soft girl outfits for school to transform you into the real soft girl you are!
The romantic aesthetic of the soft girl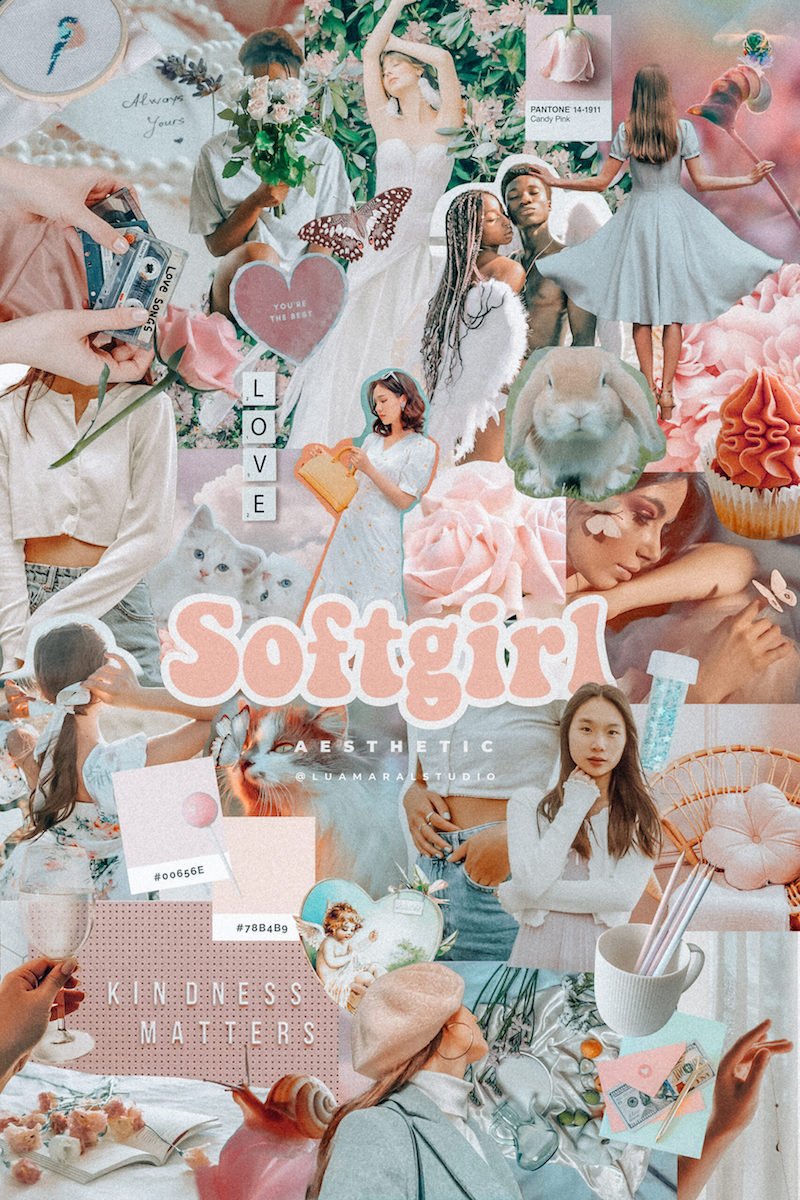 The soft girl aesthetic is all about owning your femininity and showing it off to the world. A fashion style popular amongst young girls and women based on a more cutesy, soft, feminine look. However, this trend is more than just a stylistic choice. Within itself, the reason for the popularity of this trend is a type of lifestyle change. This style is a reclamation of the hyper-feminine style. That for years is thought of as being too girly, unprofessional, or child-like.  The aesthetic is a type of subculture formed from nostalgic elements of the Y2K and 90s style eras. A type of soft Bratz doll. This aesthetic has some super cute clothes, from soft lilac t-shirts with embroidered mom jeans, to adorable fluffy cardigans paired with a plaid skirt.
The soft girl aesthetic embraces the softer things in life. This style radiates an all-around dreamy and romantic vibes! Being a soft girl can be for anyone as its whole premise is tailoring a soft, sweet, no judgement zone.  The aesthetic embraces feeling comfortable in whatever feminine clothes you want to wear without caring if society has deemed them "too girly", as if that's a bad thing. There is strength in softness!
Cute, casual and soft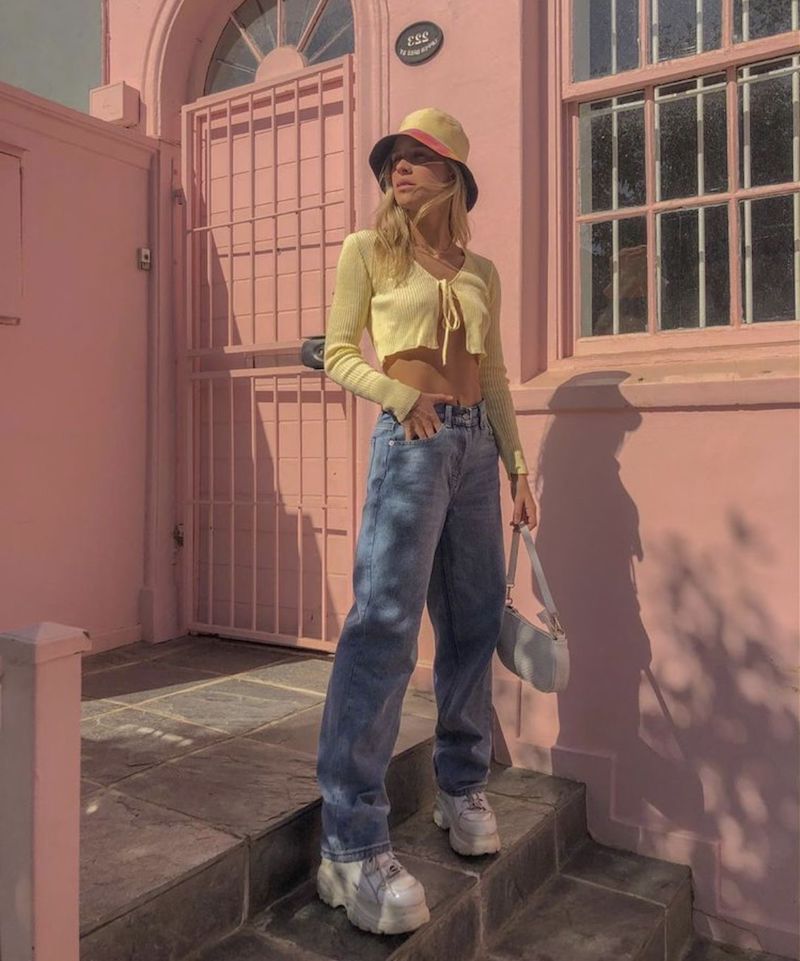 What do you need to be a soft girl?
So, you feel like you enjoy with type of aesthetic vibe and style but don't know where to start or what you really need? Don't worry, we've got you! As we mentioned, there is a pattern when it comes to this style type. Pastel colors, cute comfy clothes, tons of accessories, bright, soft make up and adorable hairstyles are all you need to create the ultimate soft girl outfits for school.
To be a soft girl, all you truly need is some style tips and a good attitude. It's important for a soft girl to be kind and soft on the inside, so she can radiate the same energy on the outside! Other than that, it all comes down to how you dress and do your makeup and hair. So, let's dive in into the world of a soft girl's wardrobe to see what we truly require to fit the aesthetic.
Gentle makeup is a big part of the vibe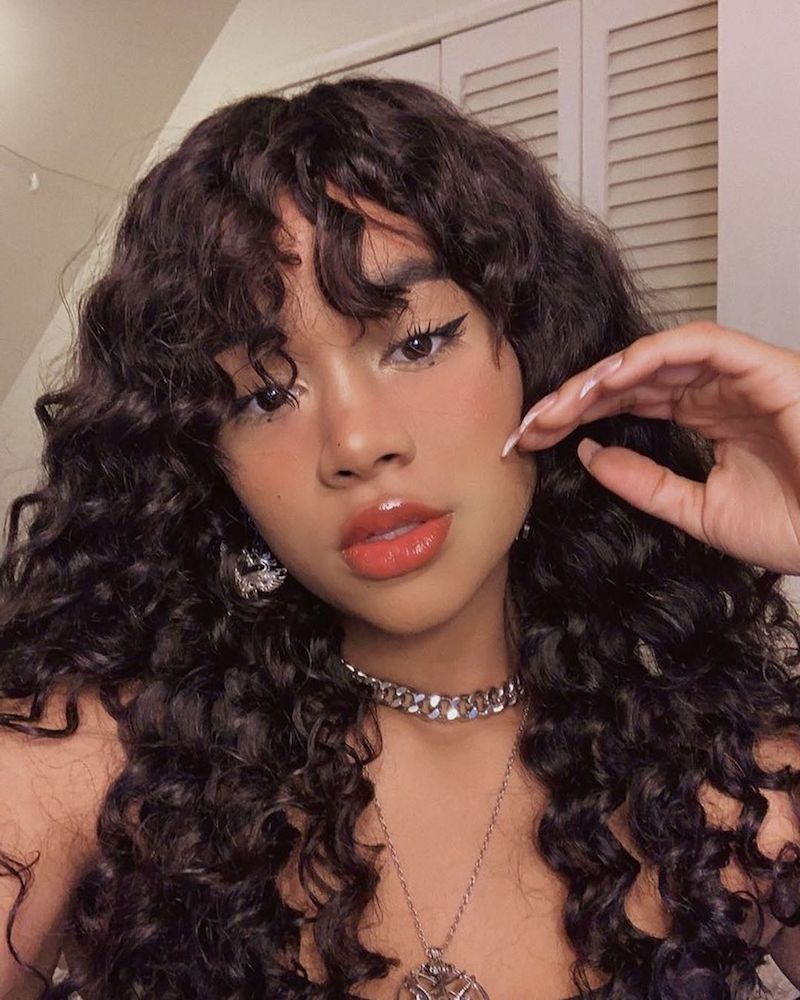 Soft Girl Aesthetic Clothes
Soft girl's personalty can be showcased through the lenses of her fashion choices. Through the type of clothes, makeup, and accessories you can portray your soft and playful personality.
Pastel Tones
As you can see we keep mentioned pastel tones again and again, of course, this is because it is one of the basics the soft girl aesthetic lies on. Just as the name suggest, the whole point of using muted colors is to soften the appearance. Try to have clothes in colors such as baby blue, soft pink, buttercup yellow, aquamarine, white, and others that fit this type.  You can do monochrome outfits or simple ones with just a pop of color, there is a lot you can get creative with.
Pastel colors are a soft girl's go to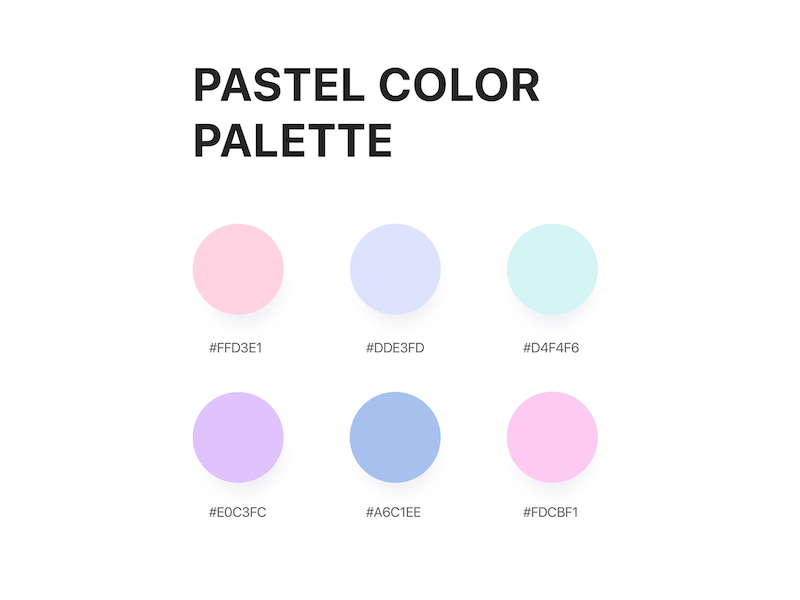 Patterns
Although the soft girl aesthetic doesn't necessarily rely heavily on patters, that doesn't mean there are none. You can often see skirts and cardigans with some simple patterns. When it comes to graphic ones, they are usually limited to a minimal design or one that does not attract a lot of attention due to subtle details. However, there are some patters to look for when picking clothes in a soft girl style. Tartan patters can typically be spotted as well as, floral, hearts, cats, and anything generally cute.
There are many cute patterns to choose from
Hats
As we mentioned, accessories of all kind are extremely important for achieving the soft girl vibe, hats included! Choose from a classic hat or berets, these are some of the most popular choices, and they look super cute. You can find simple ones with one color, some with minimal patters or fuzzy ones, all are a great choice to finish your outfit!
Soft materials also help to radiate a soft energy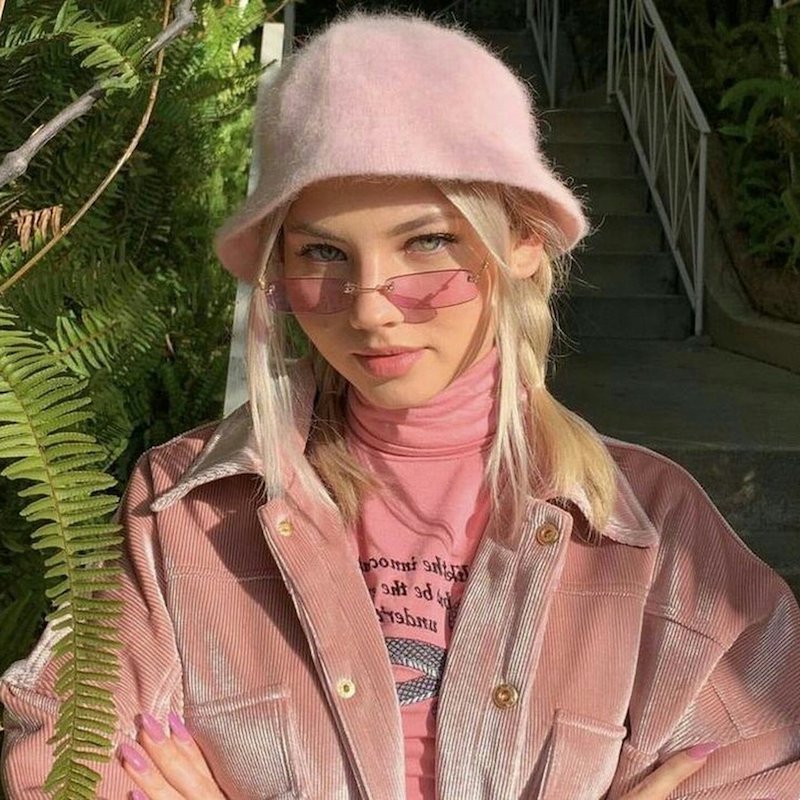 Hair Accessories
This nostalgic accessory has made itself a huge "it" item when it comes to soft girls. This is none other than the hair clip. Other than being super useful to hold your hair, this accessory is also super cute and comes in a ton of styles. Especially popular are the classic butterfly clips, but you can also use clips with cute colors and patterns and pin a series of them to create a multidimensional style. Place some clips at your temples, this will pull the hair back and frame your face.
Cute and small clips make a beg effect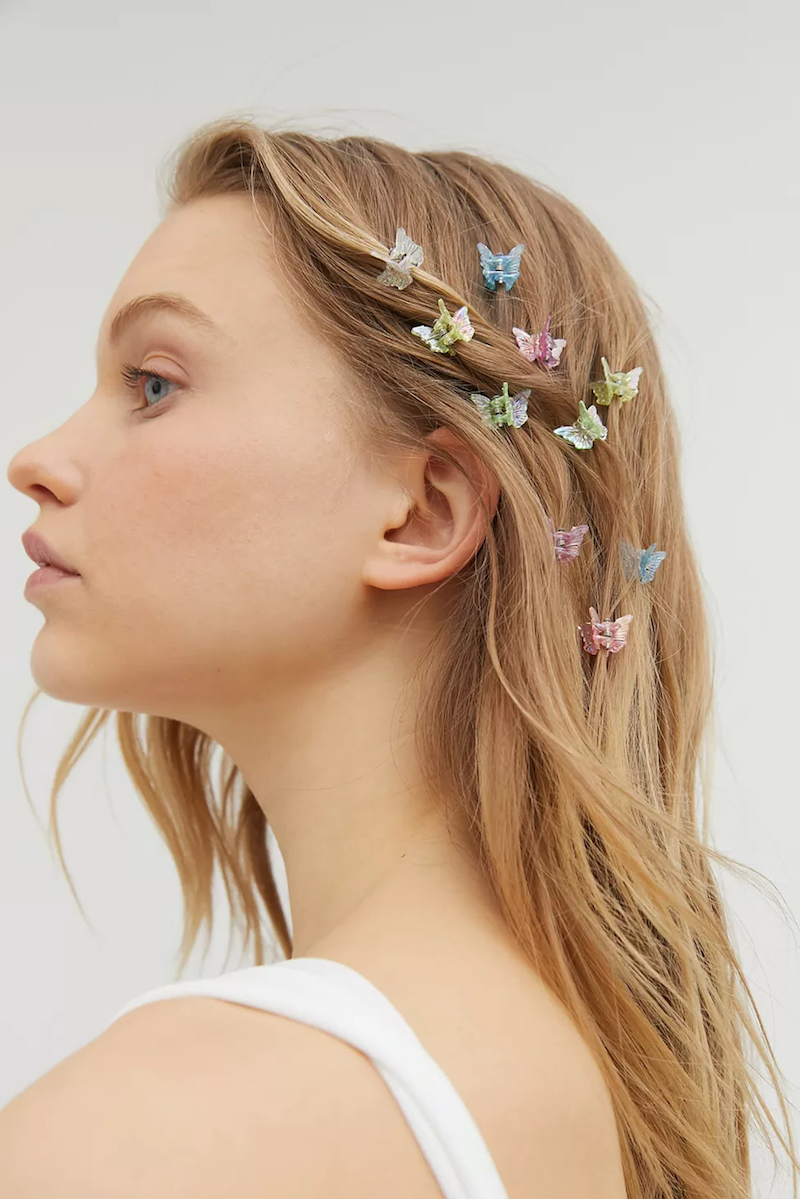 Jewelry
What's any outfit without some jewelry? This is a major element of the aesthetic. Unlike the muted pastel colors when it comes to clothing, this is where you can really experiment with bright colors as well. There is once again a lot of nostalgic pieces such as cherry necklaces, chunky earings, clay and resin rings and so on. Play around with jewelry to spice up your outfit.
Funky rings to go with funky nails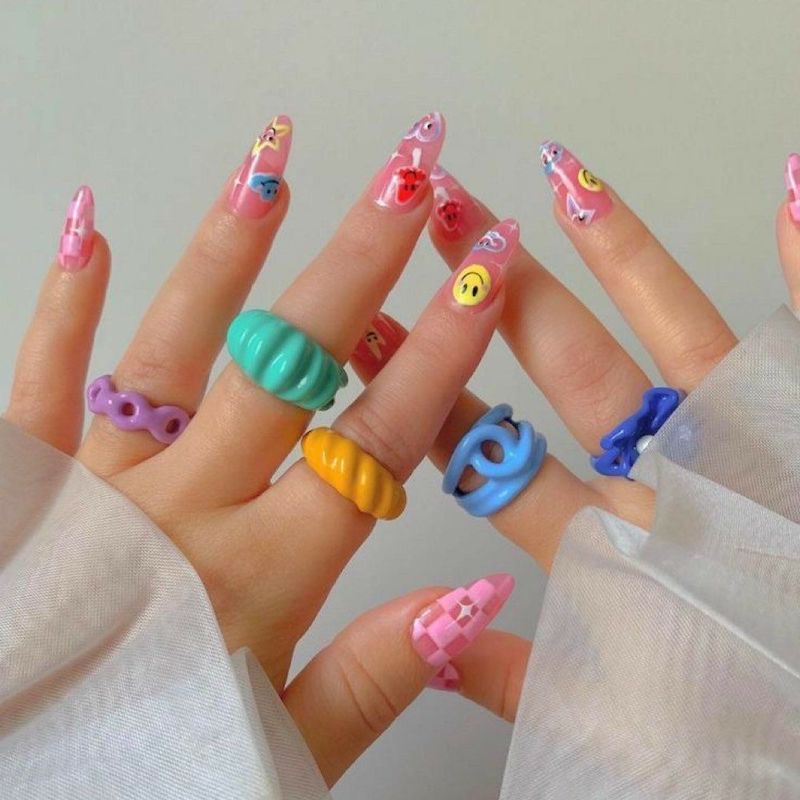 Dresses
The soft girl dresses are delicate, romantic, and super feminine. This style is perfect for a spring or summer day, with the colorful pastels and cute patterns of strawberries and flowers. You can always style them with a cardigan if the day is colder, as well as with a cool bucket hat. Don't forget to finish off the look with some chunky sneakers.
Who said dresses and sneakers don't go together?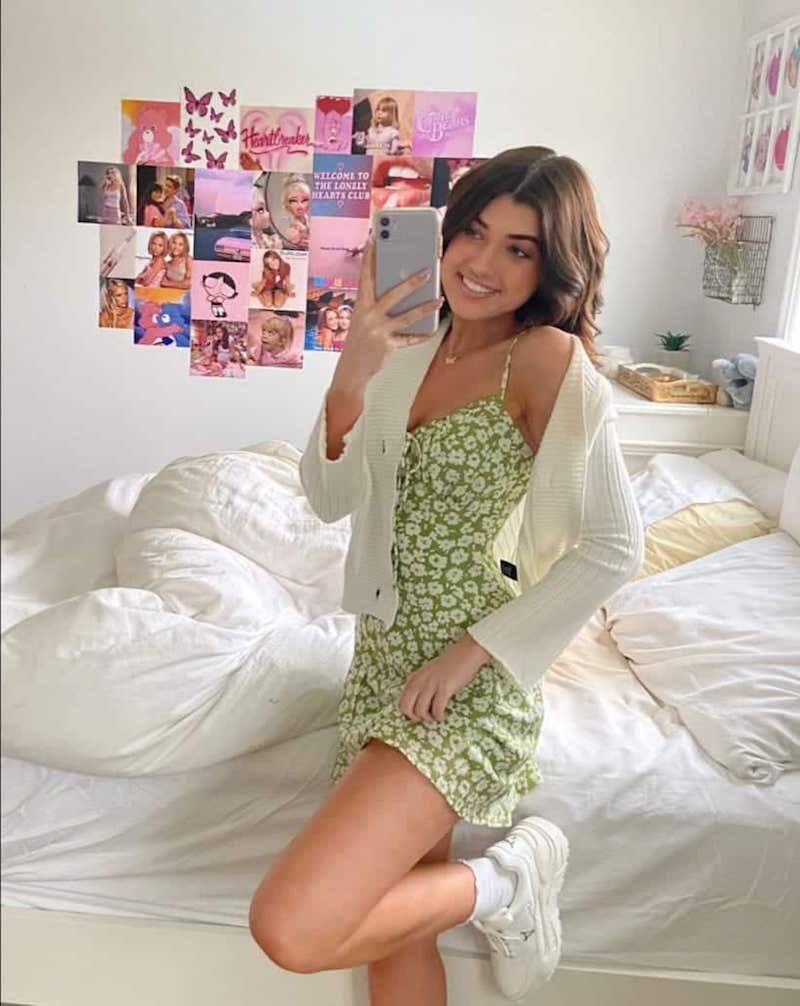 Tops
Crop tops, crop tops and some more crop tops. Whether it's a polo style shirt, a long-sleeved cardigan, turtleneck, t-shirt or sweater, there is a crop top version to fit the soft girl aesthetic. You have a lot of options and designs to play around with. As it gets colder, you can layer your pastel pink turtleneck with a cute cardigan for some extra layers and warmth.  Whether you decide to wear the crop top with mom jeans or skirts, you will fit the vibe instantly.
Monochrome outfits for the win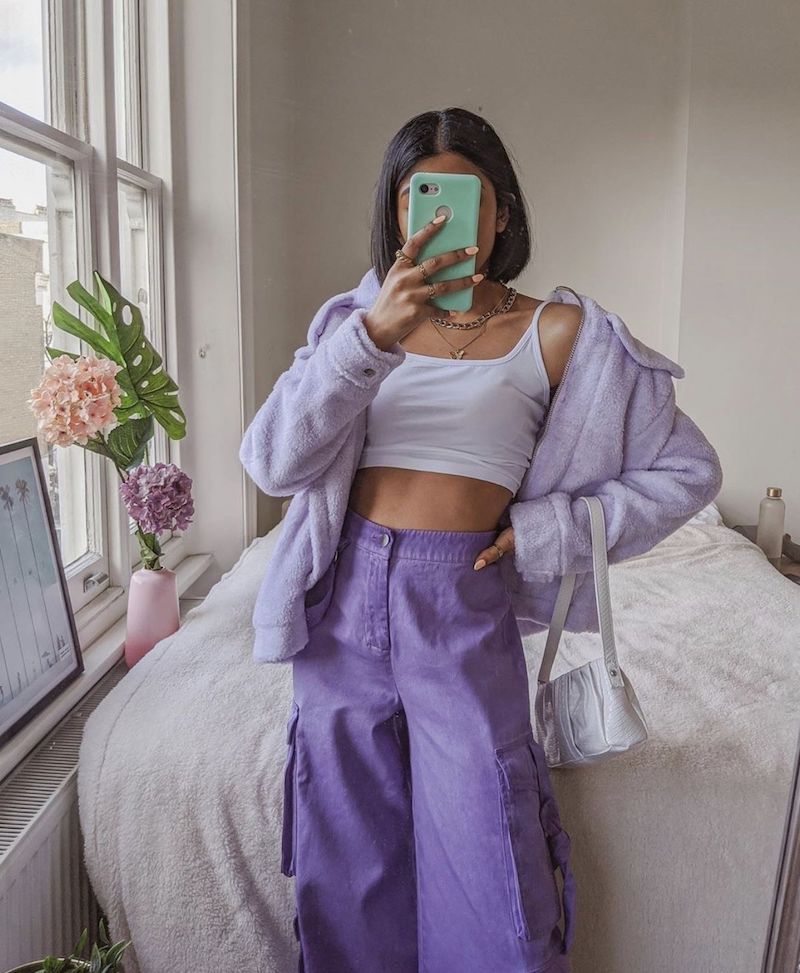 Cardigans, Sweaters, and Hoodies
Even though the cardigan is definitely the most popular choice out of the three for the soft girls, you can still see some sweaters and hoodies. The cardigan can be both worn as a top itself or be used with a crop top underneath, but one thing is for sure, it is super versatile. There are many ways to mix and match colors and still look great. You can also find a knit with a groovy pattern. Dob't be afraid to try out new combinations. If cardigans aren't your prefered choice then swap them out for a warm, soft, fuzzy sweater with a cute pattern or a pastel hoodie. Whichever you feel like!
Cardigans are a staple piece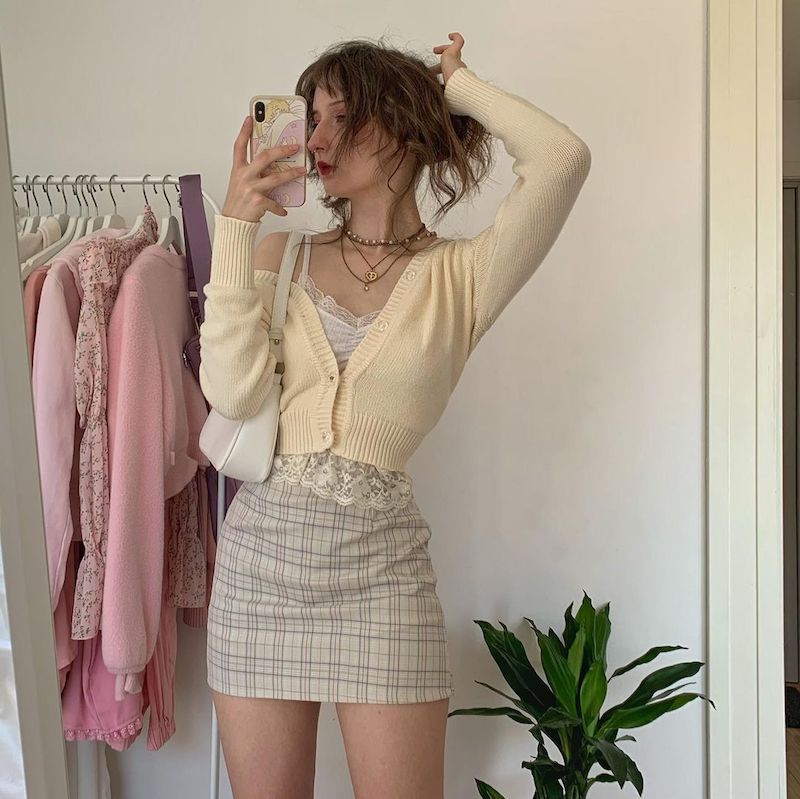 Skirts
A staple piece in the soft girl aesthetic are skirts. Especially plaid skirts and colorful tennis skirts. These are the types you should be looking out for the most, and of course, all in pastel colors and soft patterns, unless you are going for a more alternative style. The skirt trend for this aesthetic takes great inspiration from Cher Horowitz from the classic teen film Clueless. You can style these skirts with nearly any cute crop top, cardigan, or sweater. Long skirts don't seem to be popular when it comes to the soft girl vibe, however if paired with a cute cropped cardigan can be pulled off.
Skirts are essential to a soft girls wardrobe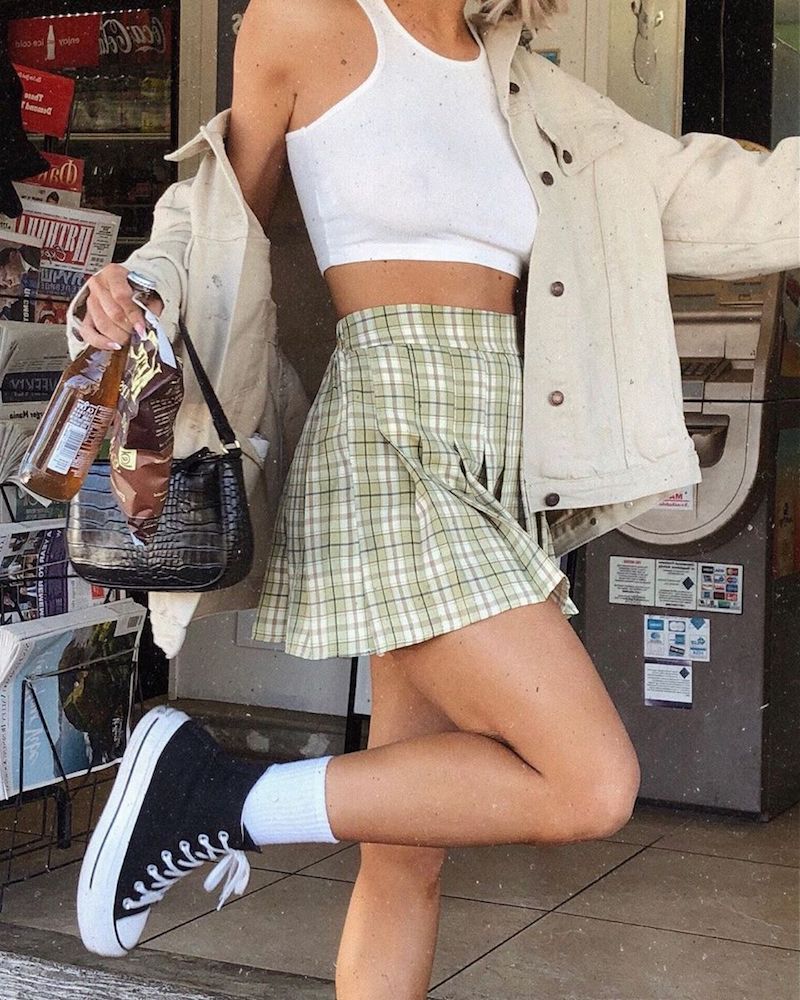 Pants
When it comes to pants this aesthetic takes inpiration once again from the past. You can see a lot of wide-leg cords and mom jeans as the most prominent options. They cinch the waist and create a floaty silhouette. These pants are usually denim and will keep you comfy while looking cute.
Patterns on pants make a good accent piece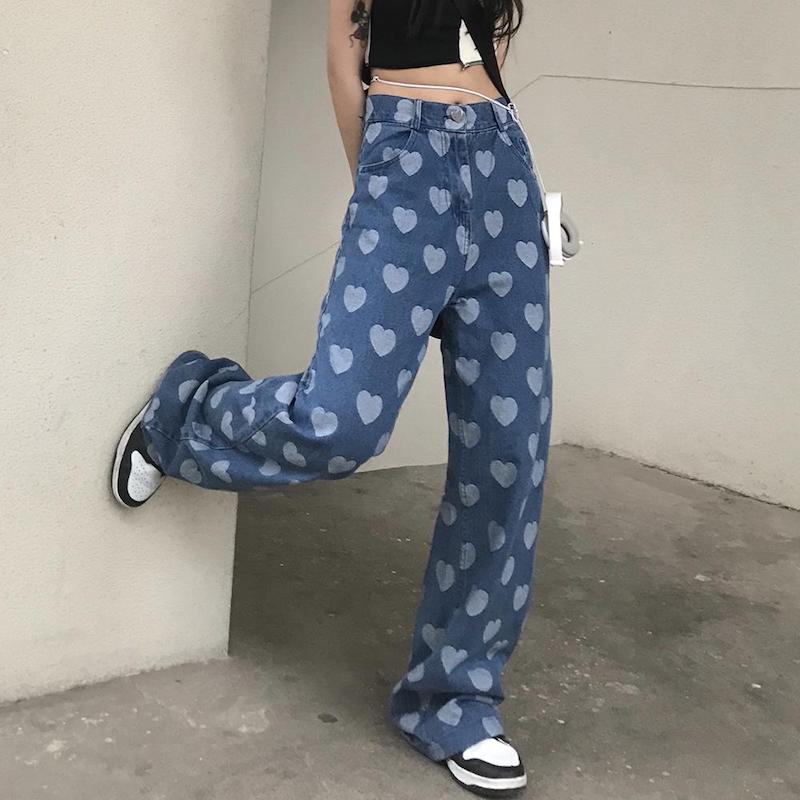 Bags
The style of bags is definitly a reflection of the Y2K and 90s era. Mini handbags are the way to go. These adorable bags will have you feeling like a real Bratz doll. You can match your bag to your fit or mix and match to create a fun colorful outfit. If you need more space however you can also try out tote bags with cute prints and minimalistic pictures.
Small bags are super trendy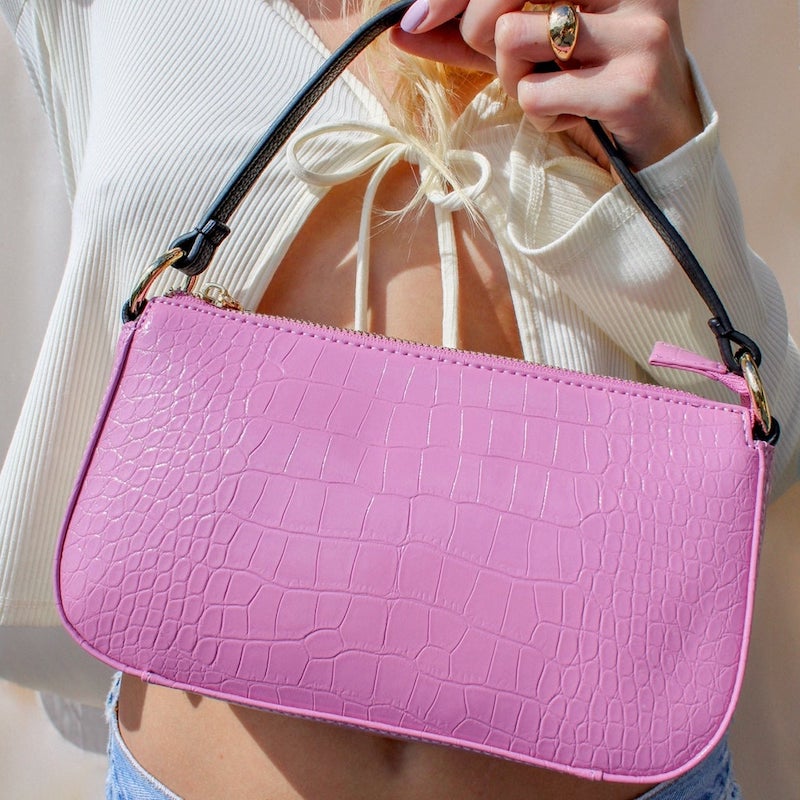 Shoes
There is a lot of choices when it comes to soft girl shoes. However some staple pieces shine thtough. The chunky white sneaker and pastel slides seem to take the crown when it comes to shoes choice. Both very comforatble and veratile they match almost anything, which makes them the ideal footwear. You can always experiment with other types of shoes as well such as Converse, or sandals. For a more alternative soft girl look you can also try some chunky combat boots.
The chunky white sneaker takes the crown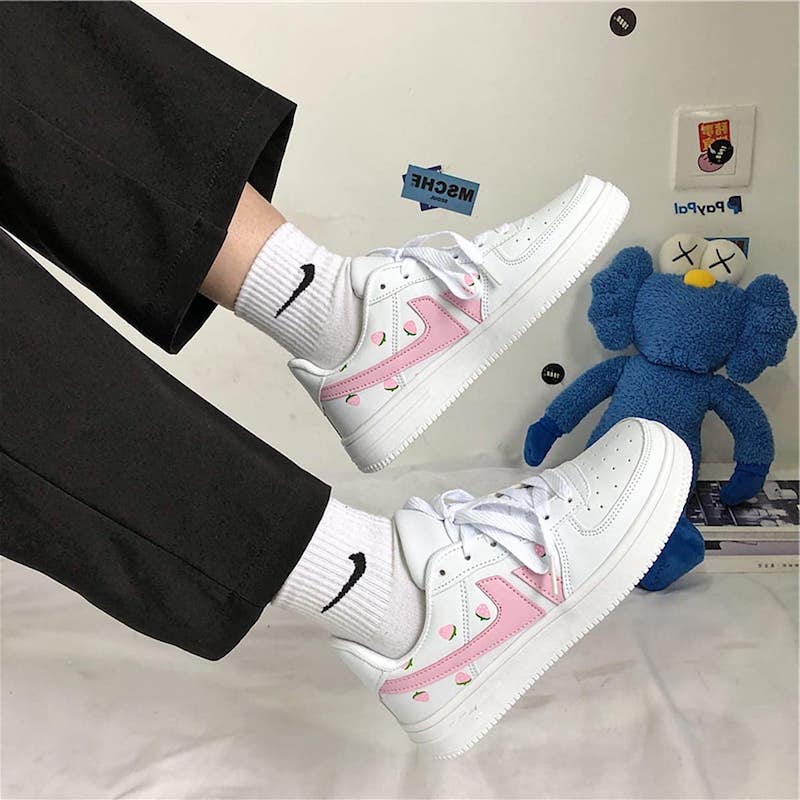 Alternative Girl Outfits
If you like the soft girl aesthetic but don't necessarily want to be that girly, or you just feel like you are sort of an edgy soft girl, that's more than fine! There is room for all types of soft girls in this aesthetic. After all, the whole point is to embrace your feminine side, but that doesn't mean there is only one type of femininity. You can swap out the pastel colors for some darker ones, but still keep the general outfit idea and vibe. Or you can just add darker elements to the colorful ones. There are a lot of ways to make the soft alternative girl vibe. Try out some of these alternative soft girl outfits for school!
Soft girls can be alternative as well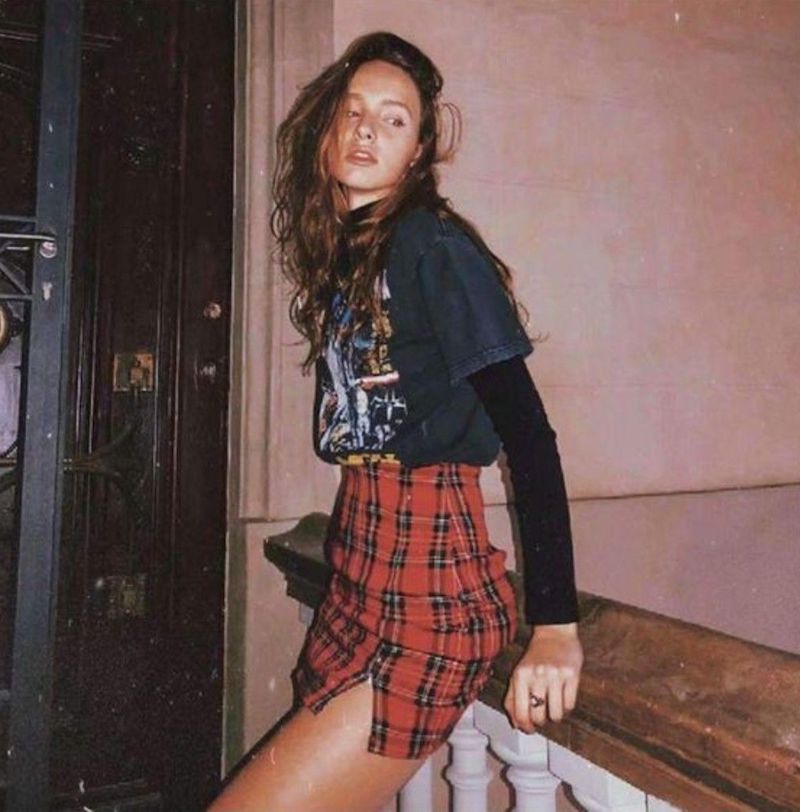 Swap pastel colors for some darker ones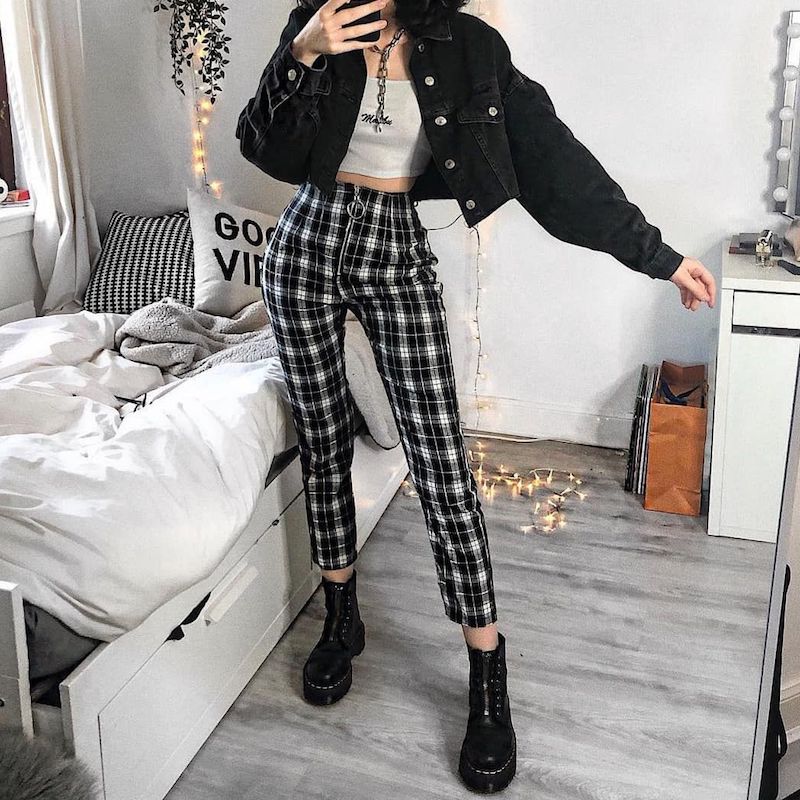 There are a lot of ways to make the soft alternative girl vibe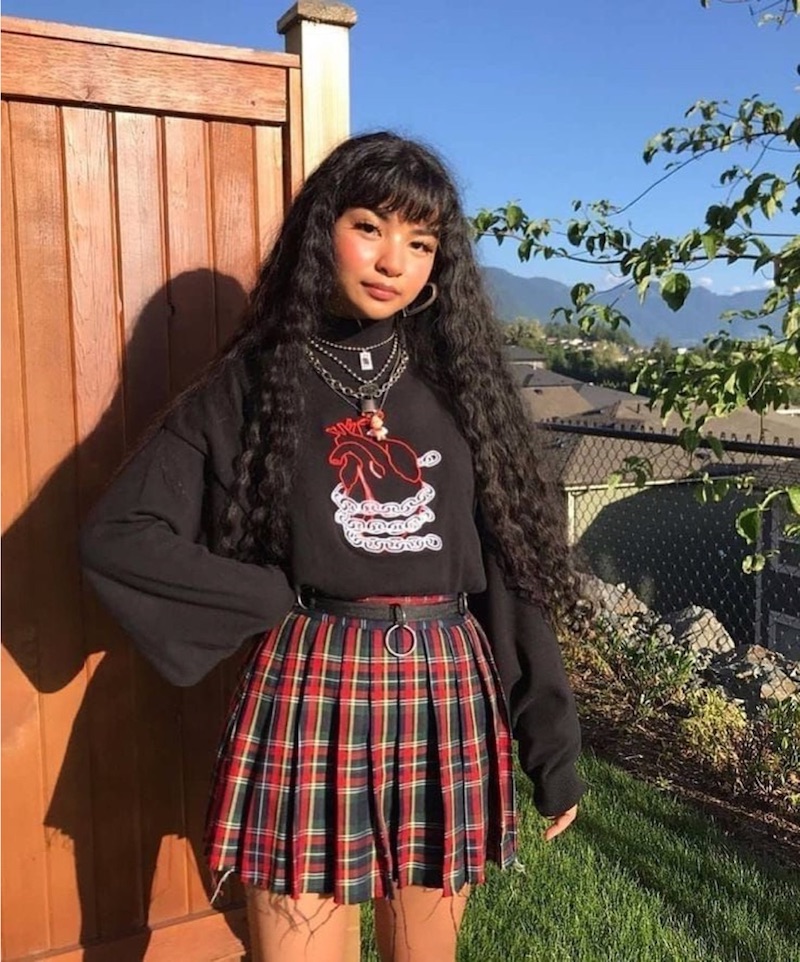 Cute First Day of School Outfits
Whether you're already well versed in the aesthetic and require some inspiration, or you're looking to dip yourself for the first time into the trend. Here are some ensembles ideas to make a remembering entrance at the first day with your soft girl outfits for school!
Perfect for the first day of school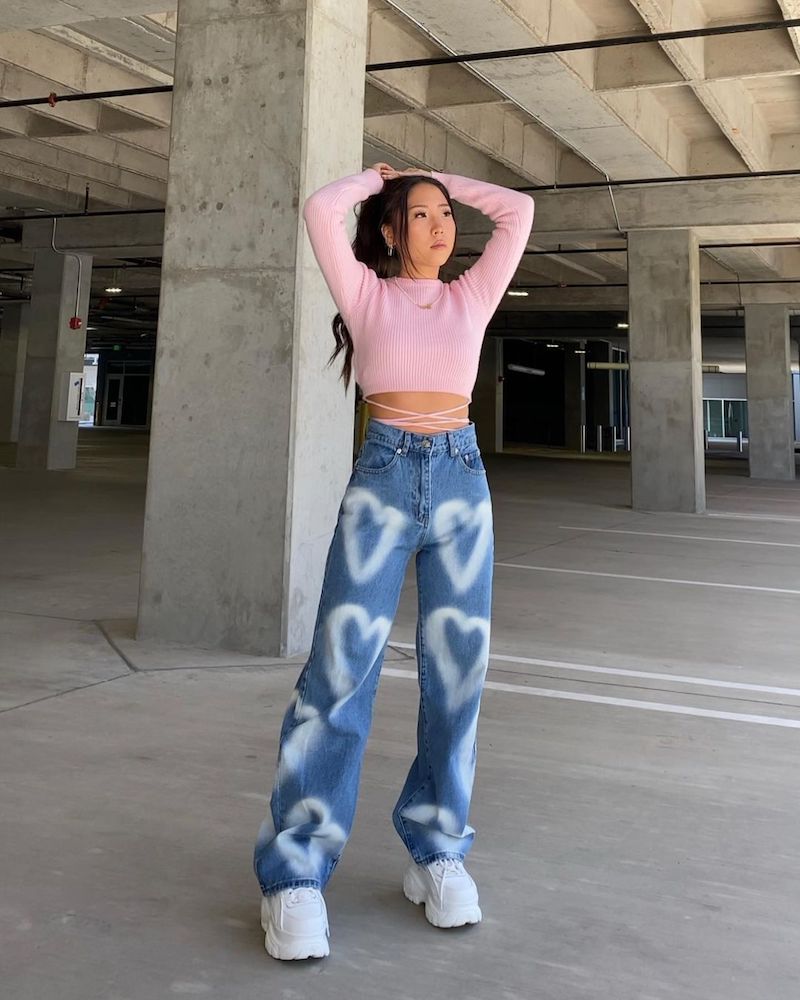 Cute and cozy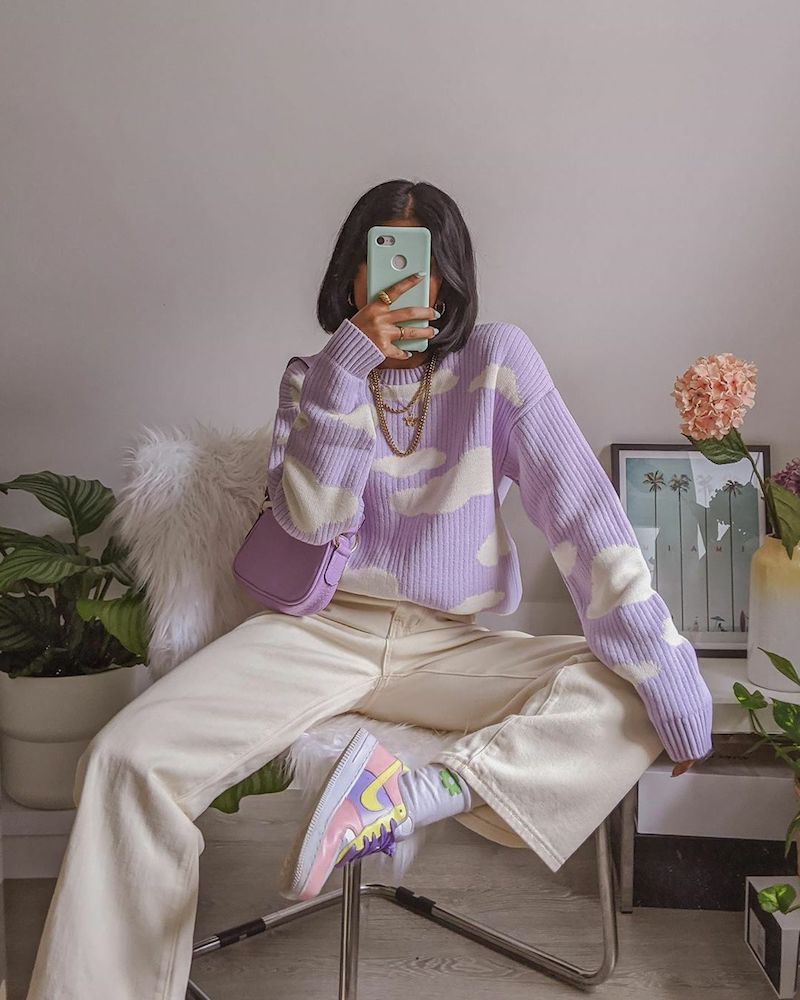 Green pops out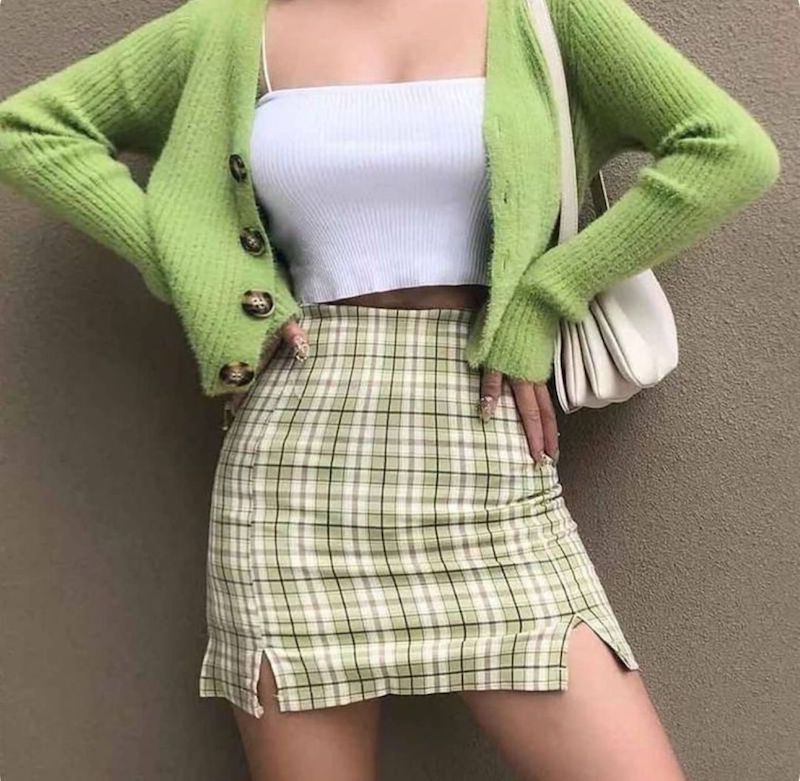 Monochrome outfits can look amazing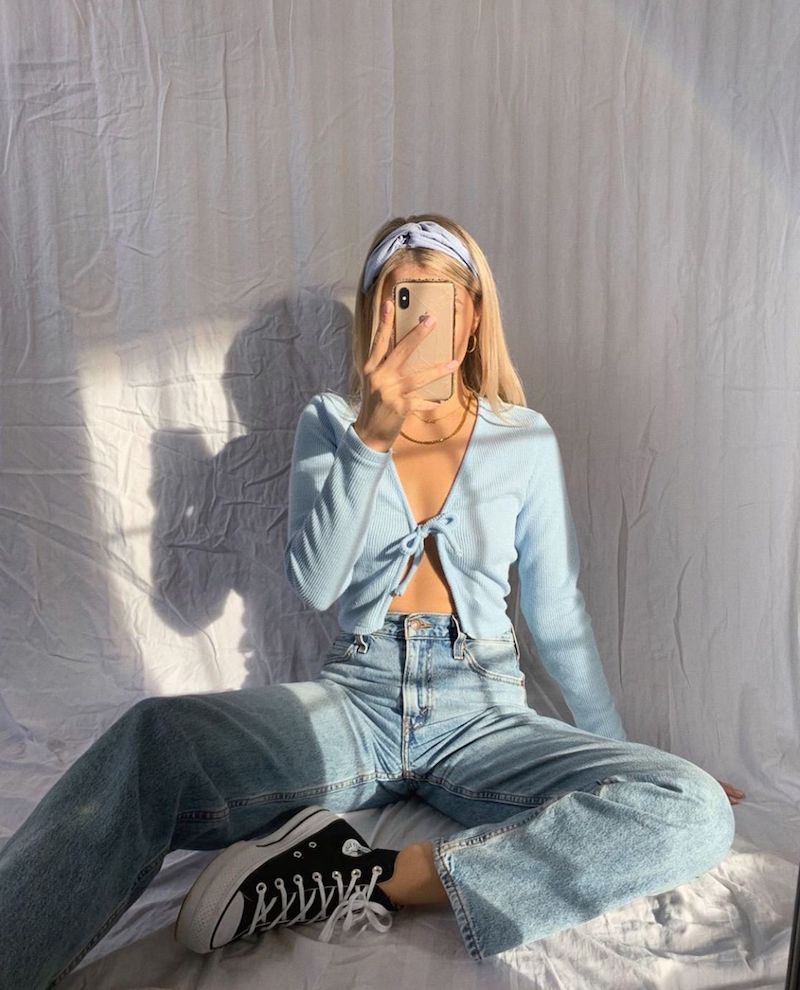 Don't be afraid of colors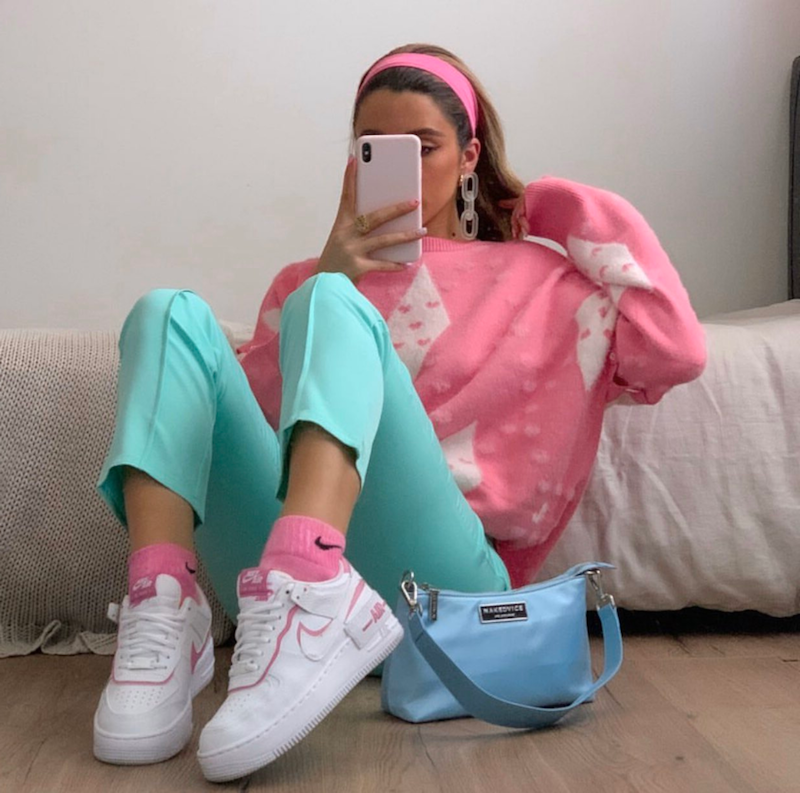 Pretty Aesthetic Girl
So, we've got the clothes part down. We know how to style our pieces and what to look out for when shopping. But no soft girl outfits for school are complete without some cute makeup and a fabulous hairstyle. Here is some inspo to find the perfect match for the aesthetic!
Makeup
As the whole vibe suggests, this aesthetic relies on girly, delicate, fluffy, muted colors and patters, and the makeup isn't an exception. Think fresh and dewy skin, sweet peachy blush, glossy lips, freckles and beautiful colored soft eyeshadow looks. However, the makeup can vary from day to day depending on what type of getup you want to portray. But mainly, it sticks to some simple guidelines:
Foundation is kept to a minimum.
Blush should be always a part of the routine.
Soft eyeshadow in bubblegum colors will brighten up your features.
Use highlighter if you want an extra pop.
Don't forget to apply lip gloss. This is a soft girl staple.
If you are feeling a bit extra that day,  you can also add more color to your eye look and some cool eyeliner! But the general idea is to keep it soft.
A soft subtle makeup look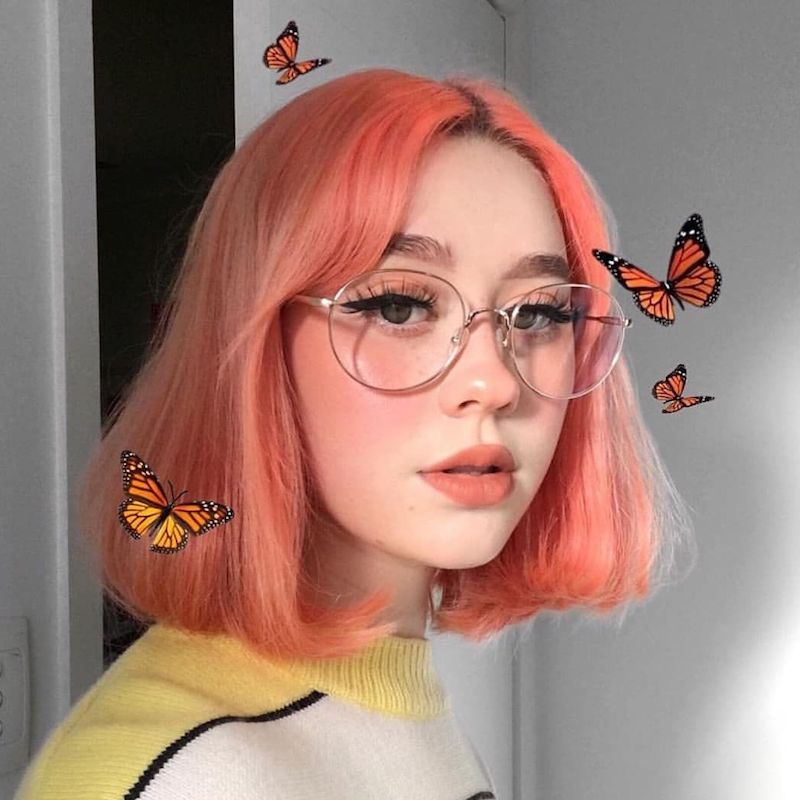 Hairstyles
When it comes to hairstyle, the soft girl aesthetic doesn't seem to have a strict rule book. You can experiment with your hairstyles for school as much as you like. There seems to be a great vary in natural and colored hair, as well as length. As long as it fits your vibe, it's good to go. The only thing you may want to keep in mind is when deciding to color your hair, there is some general advice:
If you have fair skin, try going for cooler colors – blue, purple, gray.
If you have a more tanned skin tone, try out warmer colors like – pink, orange, red.
Wear your hair however you want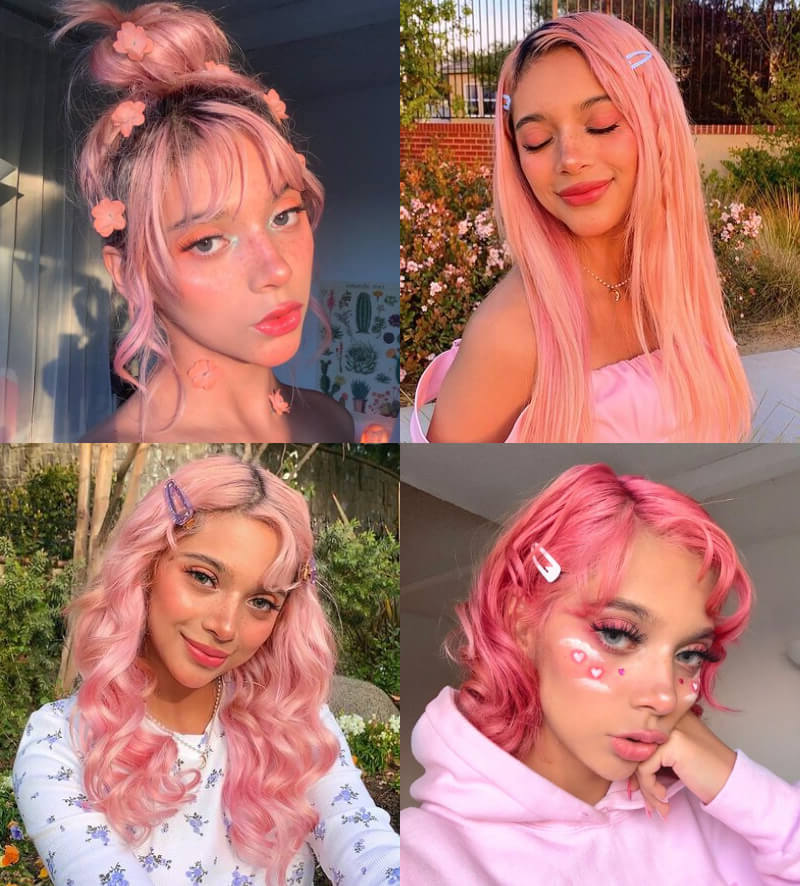 We hope we helped in finding the perfect soft girl outfits for school. Now, with all we've learned, and we've got the aesthetic down, you can rock the outfits proudly and embrace the soft girl vibe!
Soft girl vibes