15 Spring Nail Designs for 2022
Every season has its beauty, but spring is most certainly one of the prettiest. It brings with itself warm sunshine, beautiful flowers, tree blossoms, a feel of life and optimism and an end to the cold, bitter winter time. As we are looking forward towards this magical time, it's time to check out some new upcoming trends. Get ready to spice it up this year, as they are quite bold and fun. There is something for everyone. From bright colors and crystals to the classic pastels and floral patterns. Welcome the warmer weather with our list of beautiful spring nail designs for 2022 to get you into the mood.
Bright nails for a bright mood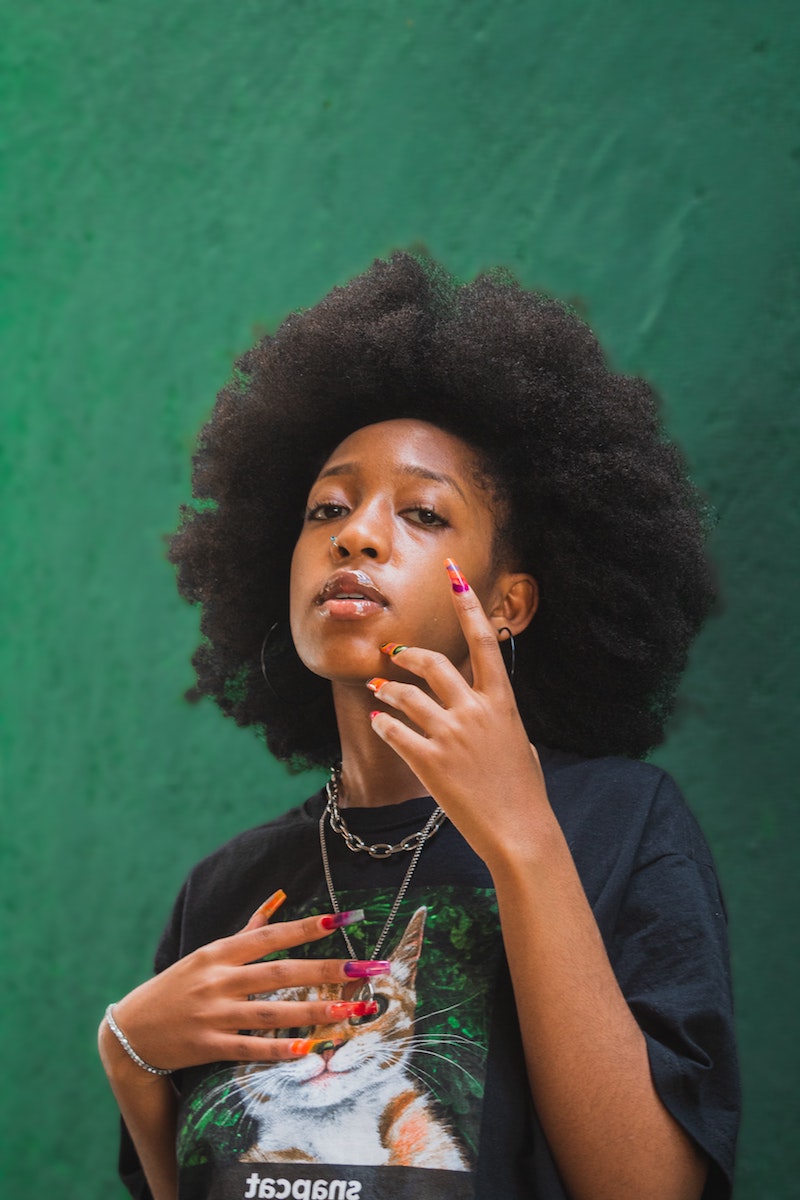 Alongside the classic spring trends we mentioned—pastels and florals, this year get ready to be seeing a lot of rhinestones, crystals, unexpected accents, colorful french tips, animal prints, swirls, mix and match, and lots and lots of bright colors. There are a lot of possibilities for fun and creative designs with these cute spring nails.
So many colors and patterns to choose from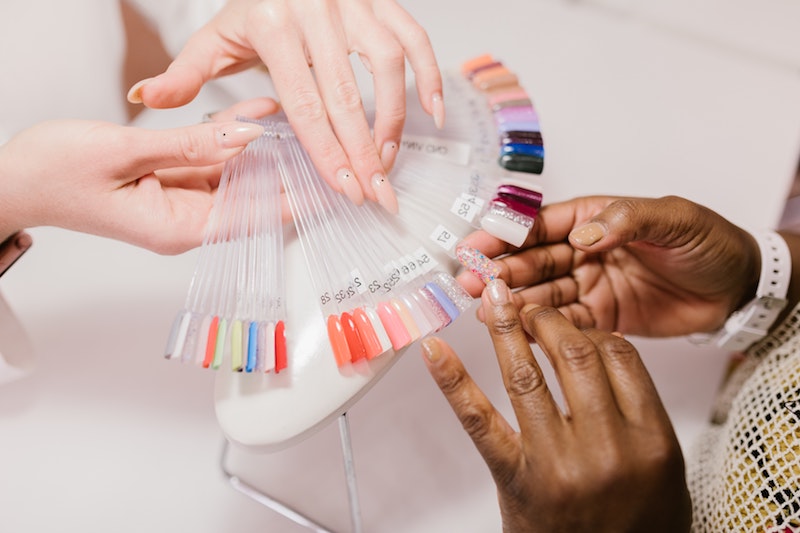 Simple Nail Designs
Color of the Year
The moment Pantone announced the color of the year, a beautiful periwinkle, it was evident it would be amazing as one of the "it" spring nail designs 2022 of the year. It's quite understandable why this color will be popular. Soft, beautiful and a perfect color for the season. Feel like you have flowers on your finger with this breathtaking color.
We can see why this is the color of 2022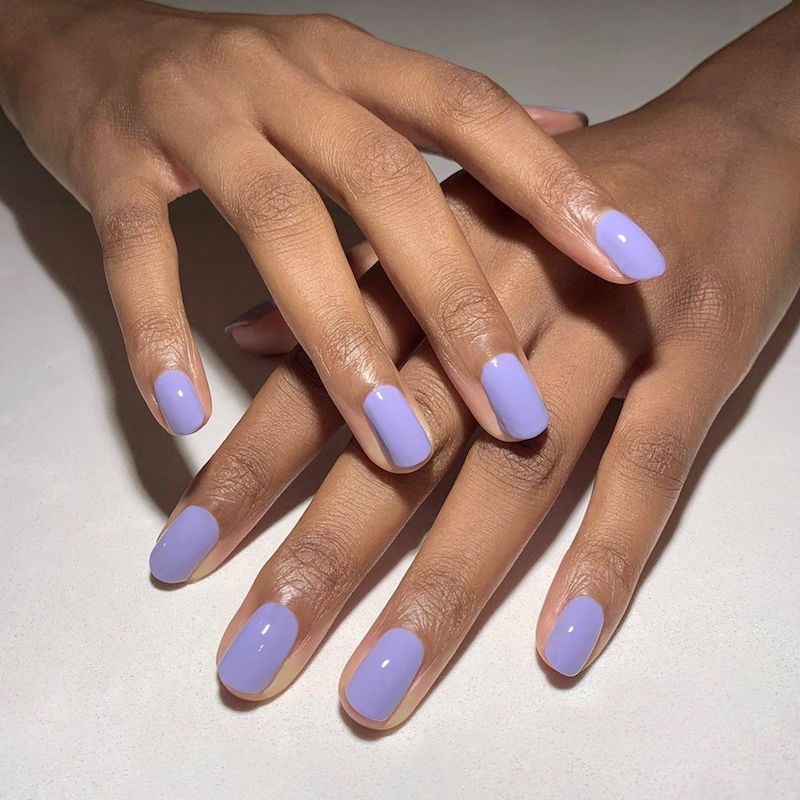 Natural Nails
This one may come as a bit of a surprise, but one of this year's trendy is all natural, healthy looking nails. Yep, you read that right, no color, no designs, no anything really. This is as simple as it gets, and the best part is you'll still be in style. All you are going to need is a sheer coat of polish or nude design to enhance and create a shine. Low-maintenance, yet trendy!
Sometimes the simplest of designs is the most effective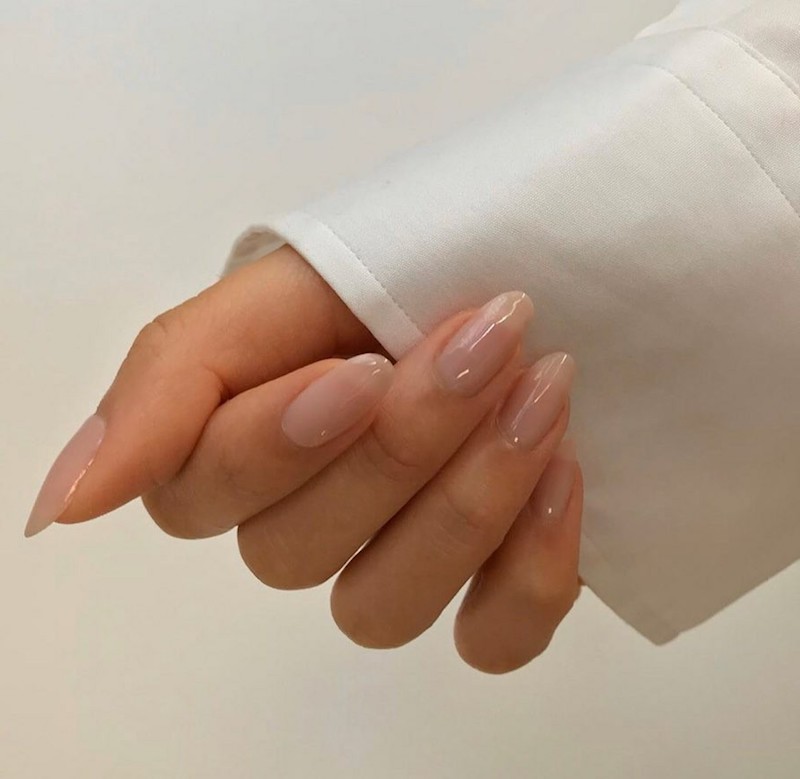 Colorful French Tip
The French Tip will forever be in style. That's exactly why it is considered to be a classic in the world of nail design. Clean, simple and effective. However, today we are mixing up this classic style with some bright, bold colors. Liven up the design by replacing the classic white with some color to achieve a fresher spring look!
French tip with a twist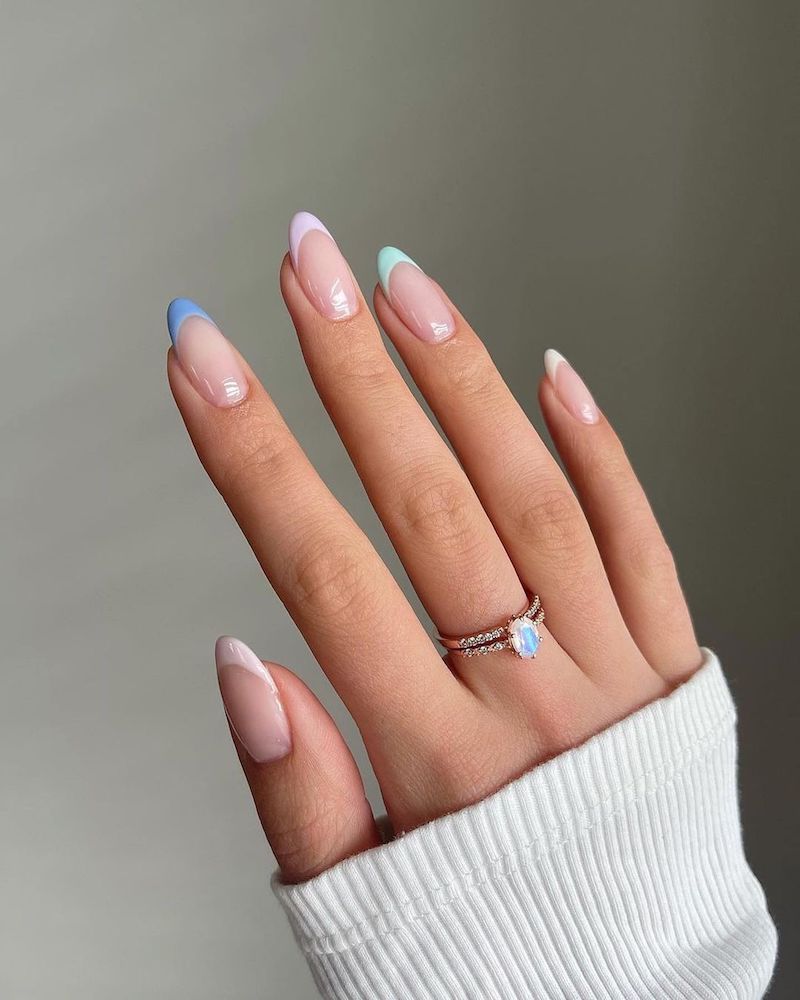 Classic Pastel
If you're looking for something simple, colorful and muted, pastels are the way to go. They rarely go out of style, and this year's trends continue to show us just that. Plus, why would they, pastels are gorgeous! This season, especially popular is the color baby blue, alongside pastel pink and all types of sunset colors.
You can never go wrong with a beautiful pastel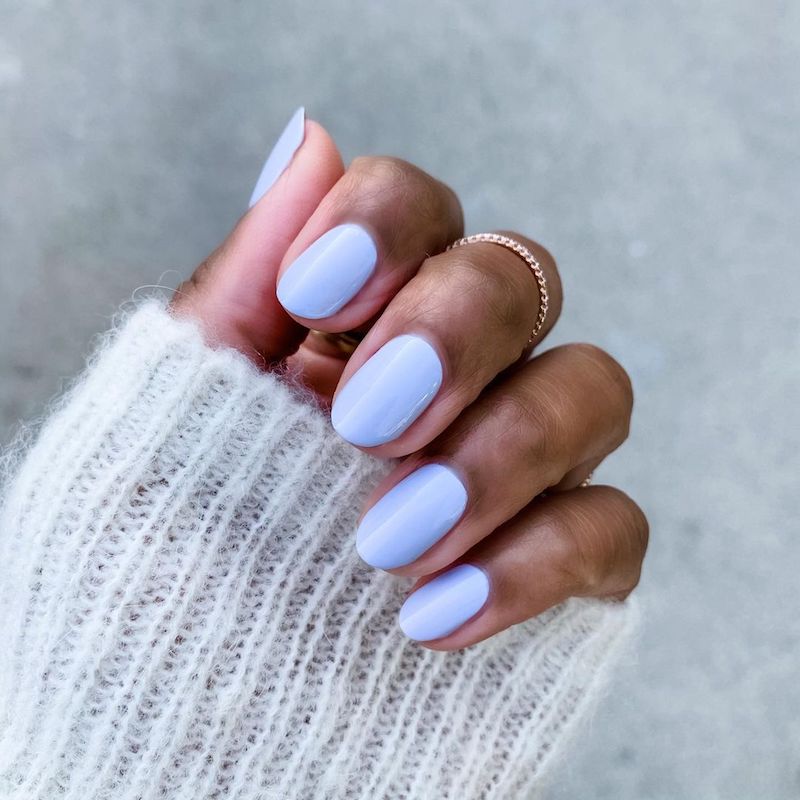 Minimalistic Nail Art
You can use any color nail polish when it comes to minimalistic nail art, and while darker colors may not be the first choice for spring when paired with minimalism art, it works amazing! If you don't like overly decorated nails but still want something unique, this is a great design.
Simple art for a beautiful design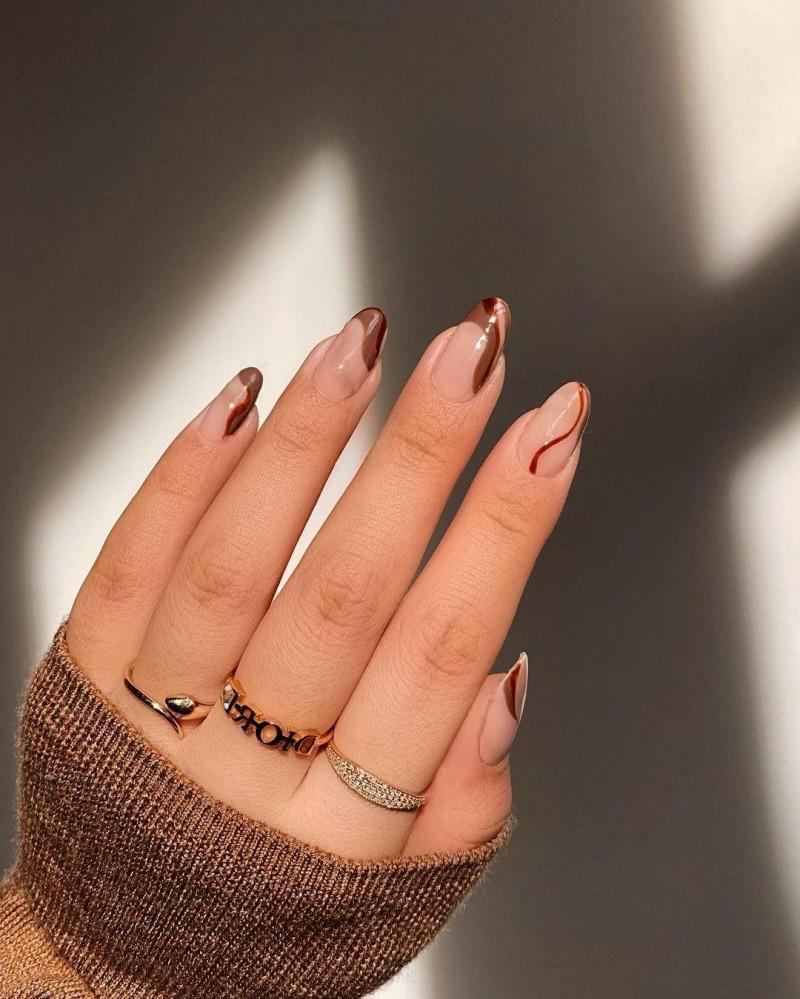 Multicolored nails
If you're looking for something more wild, you need more color in your life, or you just simply can't choose between all the beautiful colors of nail polish, multicolored nails are going to be your go to this spring! Here are some ways to bring color into your look.
Animal print
Animal prints have been around in fashion and trends for decades, they, alongside the pastels, keep making a comeback year after year. The great thing about this trend is that there are a variety of pretty prints to select from. Especially in trend is the zebra print.
Zebra, tiger, leopard, so many prints to choose from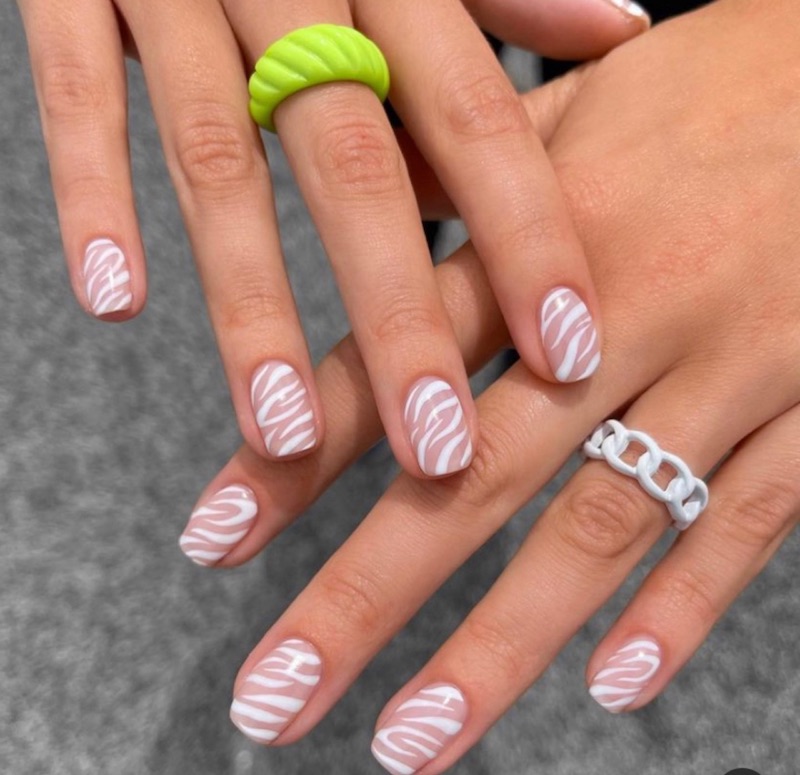 Floral
Florals are one of the classics of the spring nail themes and are a beautiful type of art perfect for this time of the year. Of course, for obvious reasons. What else is better than flowers to get you into a spring mood? This trend is very versatile as there are thousands of floral designs to pick from.
Nothing better than flowers to get you into a spring mood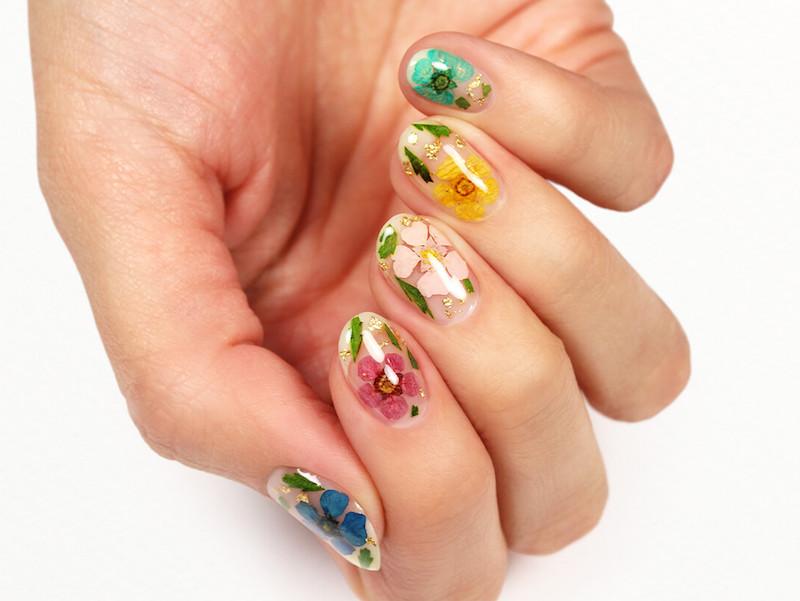 Swirls
If you're in the mood for a really fun and colorful design—swirls are amazing. You can have multiple colors in one design, and you can choose dense your swirls will be. You can have only two swirls or fill up the whole nail! They look like a piece of art.
More color, more swirls, more happiness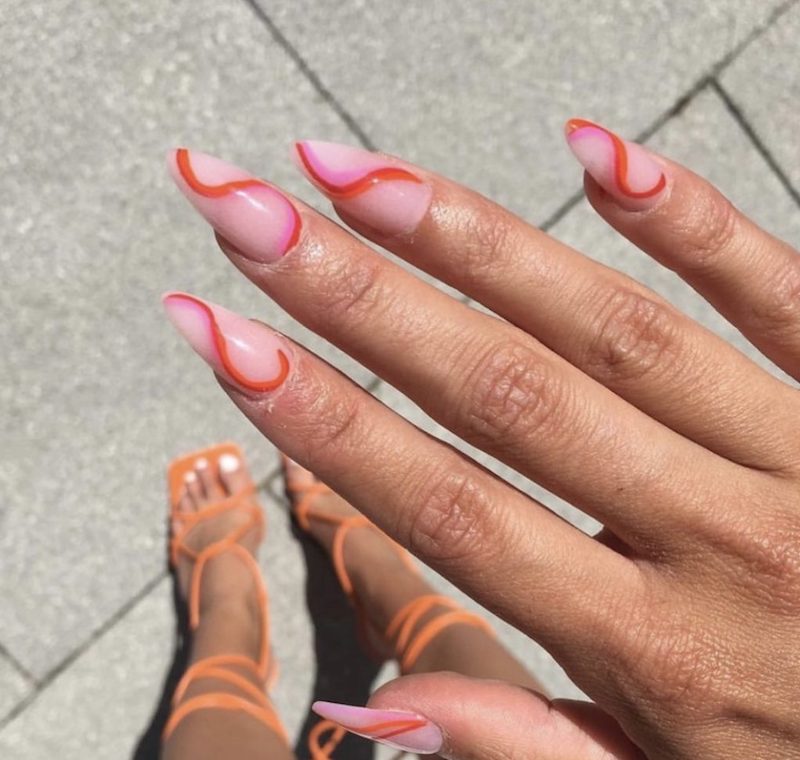 Mix and Match
Is it hard for you to pick only one color? We feel you! That's why we are so glad the mix and match design is in style for this spring! Pick all the colors you want for your nails. You can make an ombre effect or just go at random, either way you will be left with stunningly colorful nails!
Who said you have to only use one color?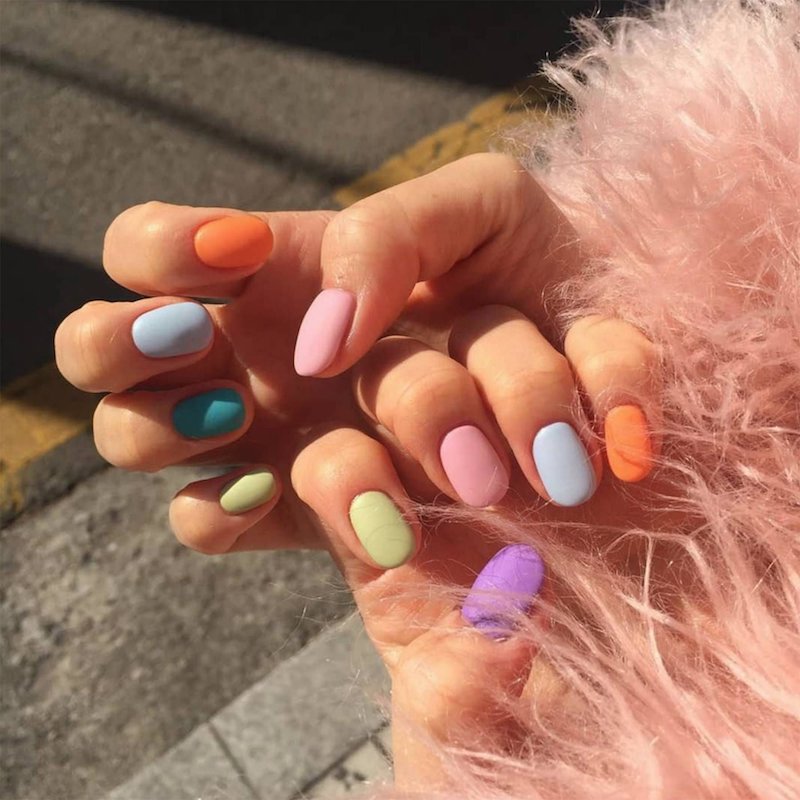 Popular Coffin Nail Designs
There are many nail shapes, from almond to stiletto to square, but one will have an uprising in popularity this year of spring nail designs 2022, and it is the coffin shaped nail. They have a sleeker look to them than the traditional square and are much more relatable to today's fashion trends. This architectural nail is perfect if you're looking to make a bold fashion statement.
Illusion Nails
This one is very interesting. If you are a fan of how stiletto nails look, however you want to pass on the pointy ends, this coffin nail illusion design is a gem. Get the same look and feel without having to worry about poking your eye out.
Stilettos? No, illusion coffin nails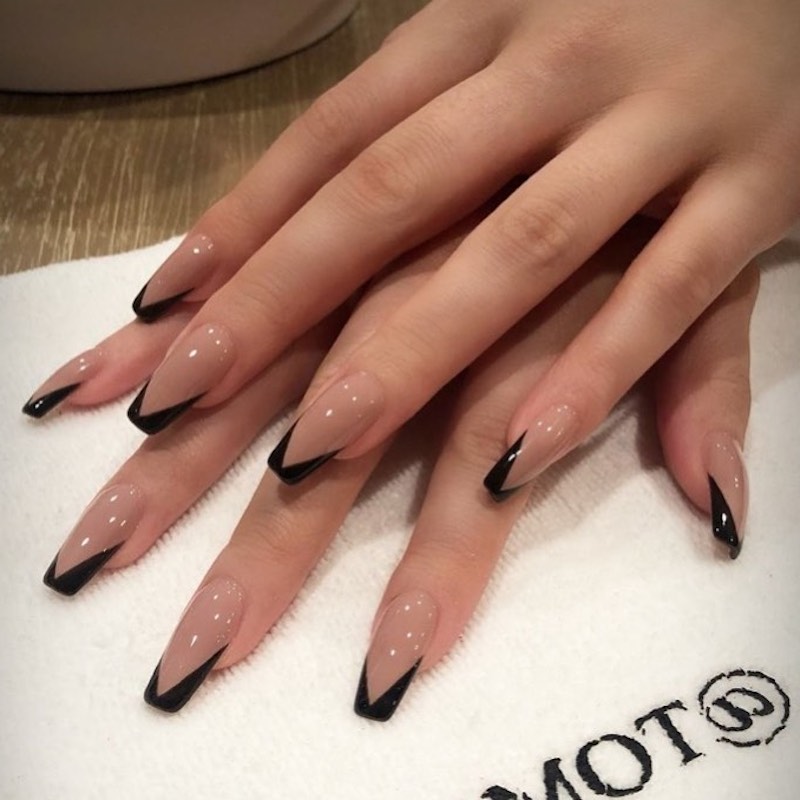 Mix and Match Prints
We mentioned mix and match colors, however since coffin nails have much more space to decorate, a very popular trend for spring is mixing patterns. Whether that be animal, brands, or just random doodle patterns, the possibilities are endless. And they look really cool!
So colorful!
Short Coffin Nails
If you like the idea of coffin nails but can't commit to such long nails, don't worry! There are shorter versions of this uprising star of a shape. The shorter version gives you the same but are more comfortable if you are not used to long nails.
Nails don't necessarily have to be long to be effective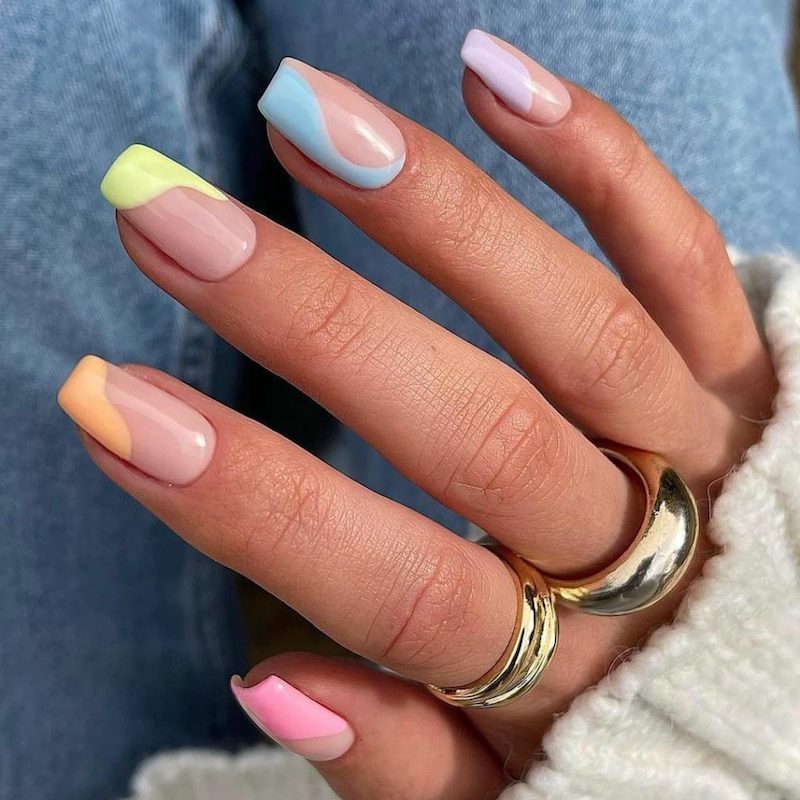 Y2K Nails
As we can see different from one another, nails are super in, that's because they look super cute. This type of design on nails is a nostalgic nod to the early 2000s era of fashion and pop culture. They are super bright and quirky.
These nails feel like a blast from the past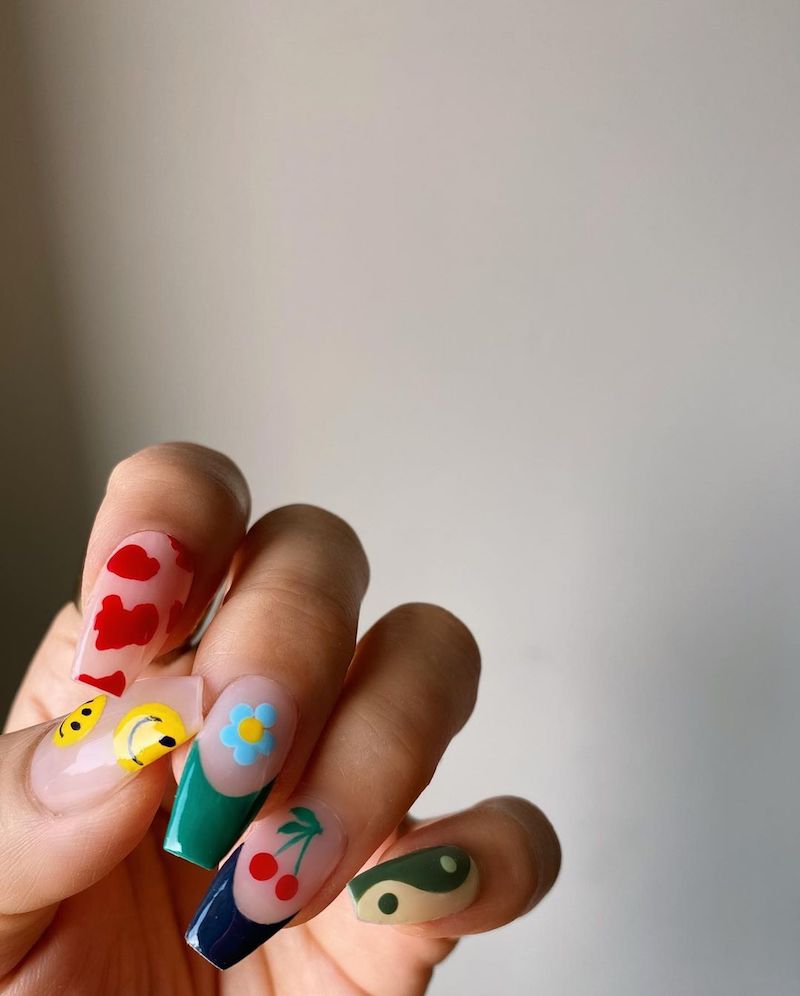 Bedazzled Nails
As we mentioned in the beginning, crystals and rhinestones will be in this spring season, so get your bedazzling skills on! These sparkly nails are definitely an eye-catcher.
Shiny mixed with simple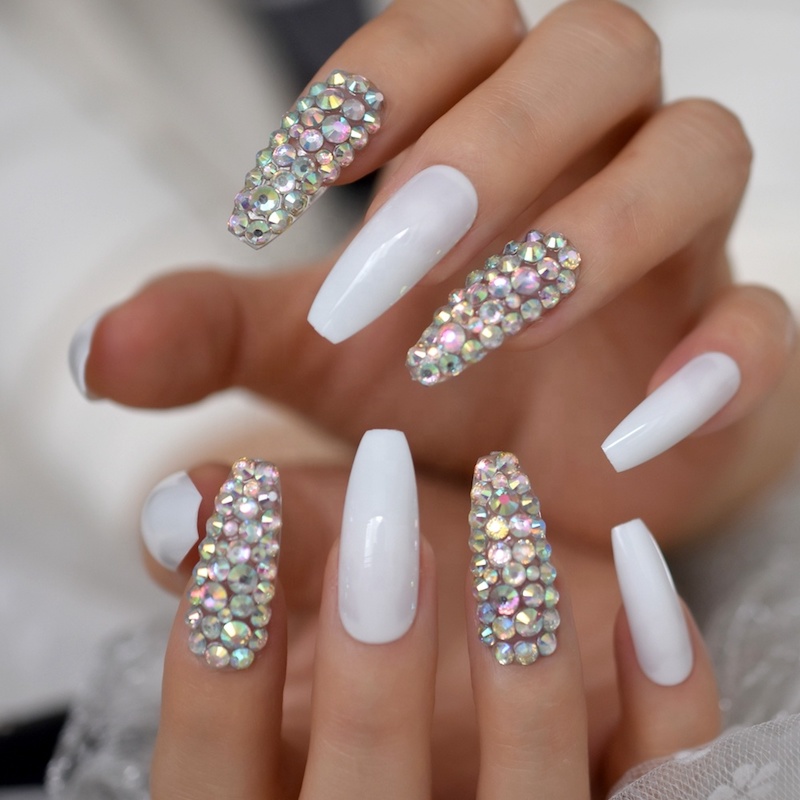 Those are the spring nail designs 2022. We hope you love the bright colors and bold patterns because you will be seeing more and more of them this spring! Create a better mood for yourself everyday by trying out some of these colorful designs. Whether you decide to do them at home or at the salon, your nails will be in style with these groovy designs.
Spring nails here we come!