40+ cute easy hairstyles for school to try in 2021
Well, 2020 was definitely a year to remember. There were so many things happening in the world, we almost lost track of real life. Throughout it all, however, we still had to keep thinking about school and finishing our year. It was definitely a weird time, having Zoom classes and having to be at home instead of with your classmates. The good news was, however, that you could be in class in sweats, or even in pyjamas. Although that may no longer be the case. Hopefully, things will get better and we will be able to return to the classrooms this September. If that is the case, that means that you now have to start thinking about your school fashion and style. And we are here to help. We have gathered 40+ cute easy hairstyles for school you can totally take inspiration from.
Up your fashion game with our back to school hairstyles ideas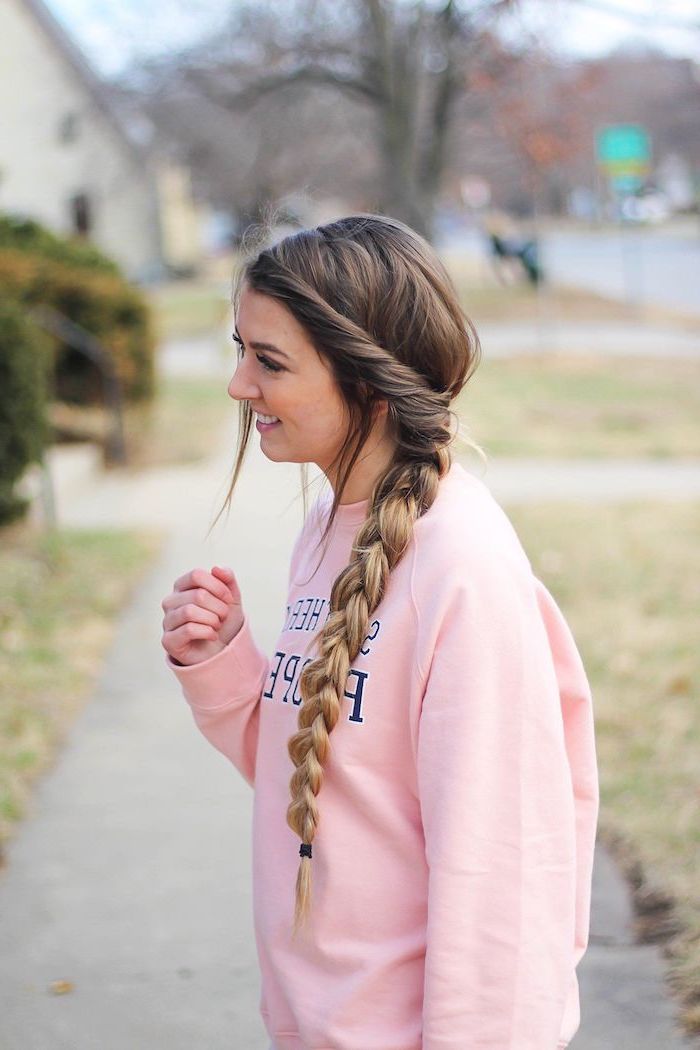 What are some cute easy hairstyles for school?
When it comes to your school hair, of course, it needs to be trendy and fashionable, but it also has to be appropriate. Moreover, they need to be easy to make, so that you can make them even if you oversleep. Also, you need to feel comfortable. After all, you are going to be spending a whole day at school. So, if the weather is hotter it might be worth keeping you hair up. Whether you decide to go for a braid, messy bun or a ponytail, you can still look super fresh and fashionable. On the other hand, you might prefer to let your hair loose. In that case, beach waves should be your go-to. Straightened hair is also very classy and elegant. So, if that is what you are going for, don't be afraid to try this sleek look.
Millie Bobby Brown looks super fashionable with these cute space buns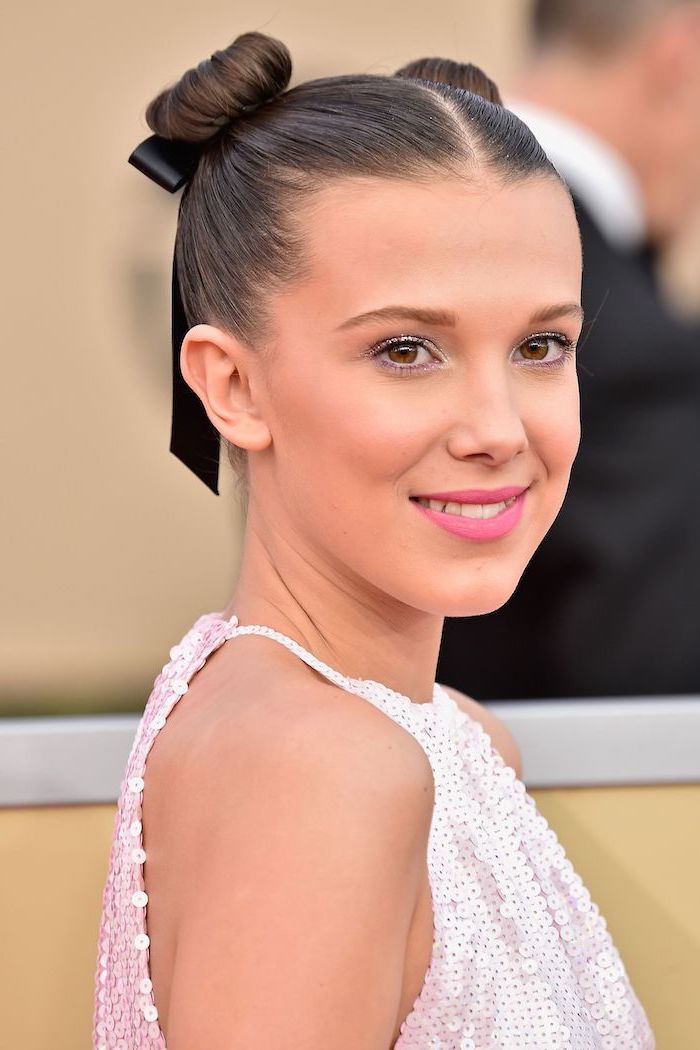 If you have short hair then take a page out of Zendaya's book and try this super sleek look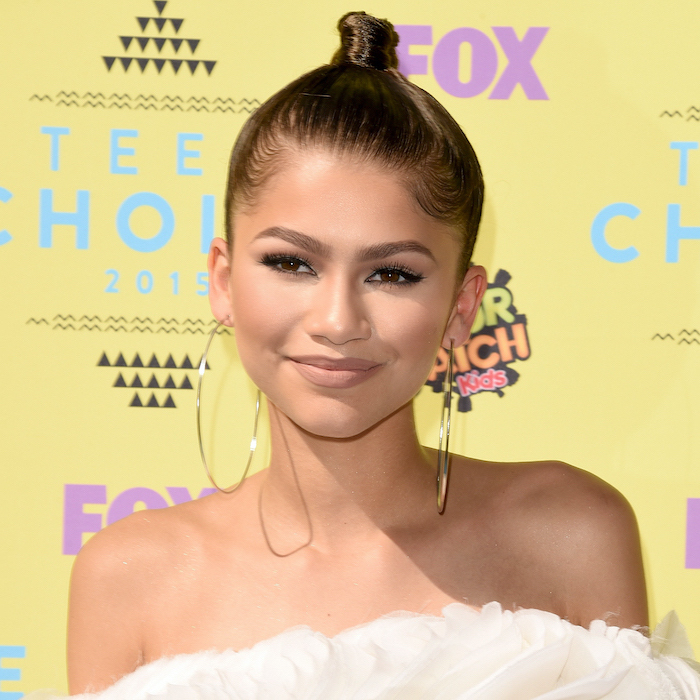 What is the best hairstyle for school?
There seems to be a few back to school hairstyles, which are trending in 2021. The trend seems to be easy-to-create looks, which don't take a lot of time and let your natural hair shine. So, here are a few, which seem to be all the rage this year.
Braided or twisted ponytails
They are so easy to make. Tie your hair into a ponytail, separate it into two strands and start twisting them together as shown in the photo below. Finally, tie with a hair band whose color is closest to your hair color and you are all set for the day.
Recreate this look in three easy steps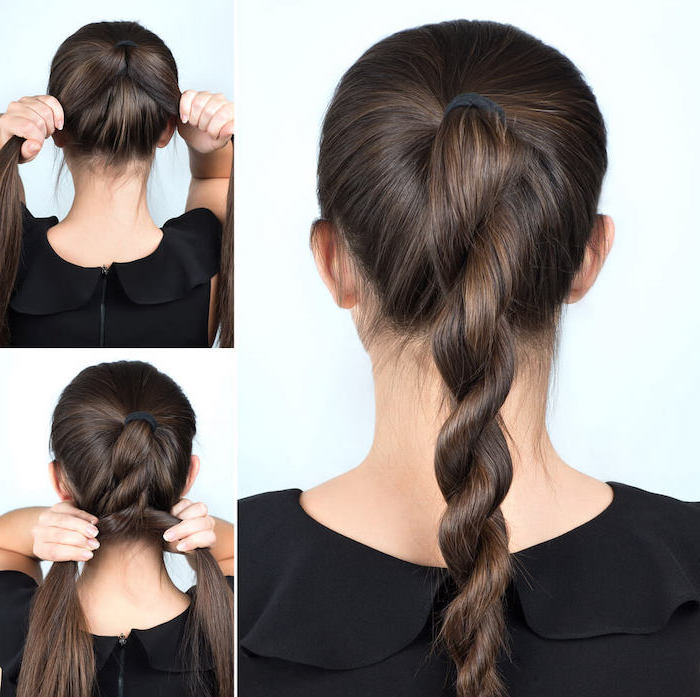 Messy buns
It seems like messy buns came out of nowhere, but they are here to stay. Their popularity definitely speak on how comfortable and easy to make they are. There are many different ways in which you can recreate the look. In general, just grab all of your hair twist it around it and tie it with a bans on top of your head. You get additional points if you manage to leave a few strands of your hair flowing freely. It is definitely a classic look that says: "I woke up lake and couldn't do anything else with my hair, but I still look good!".
Here are 10 different ways you can make a messy bun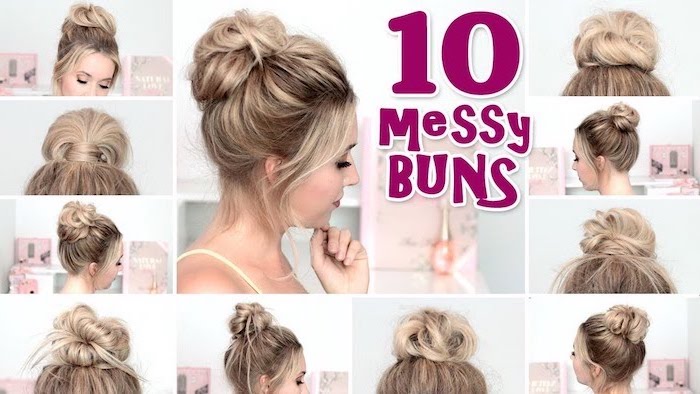 Half up, half down buns
If you have long hair that you want to flaunt then this is your type of hairstyle. Grab half of your hair and twist it into a bun while letting the rest of it flow freely. Especially if your hair is naturally wavy.
Yet another easy to make hairstyle for every day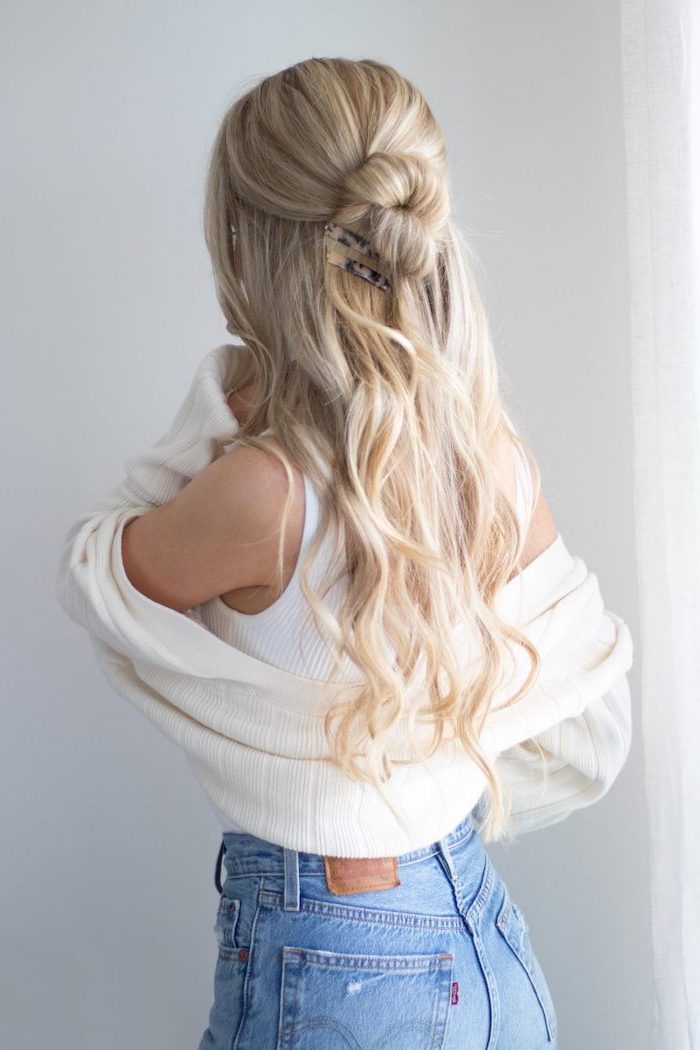 And a more different version, which is just as beautiful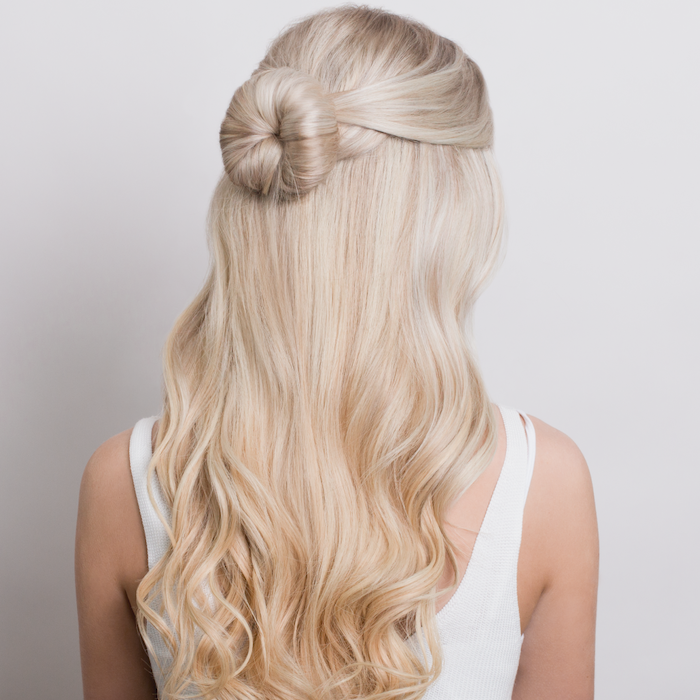 Side braids
Braids will always be timeless, elegant and classy. They can look good as an every day hairstyle as well as a wedding hairstyle. So, don't be afraid to incorporate braiding your hair into your morning routine. Side braids are especially easy to make, because you can actually look while braiding. If, however, you find it difficult to braid your hair, you can try the tutorial for this twisted side braid below.
Try this tutorial once and it will become your new favorite hairstyle

Braids + buns = the perfect combination
Space buns are another thing that took the world by storm as of late. And what better way to get space buns than to braid them. Separate your hair down the middle and tie it into two ponytails. Braid each ponytail and twist them around into a bun. Ta-da, you look effortlessly gorgeous.
Here is the step-by-step tutorial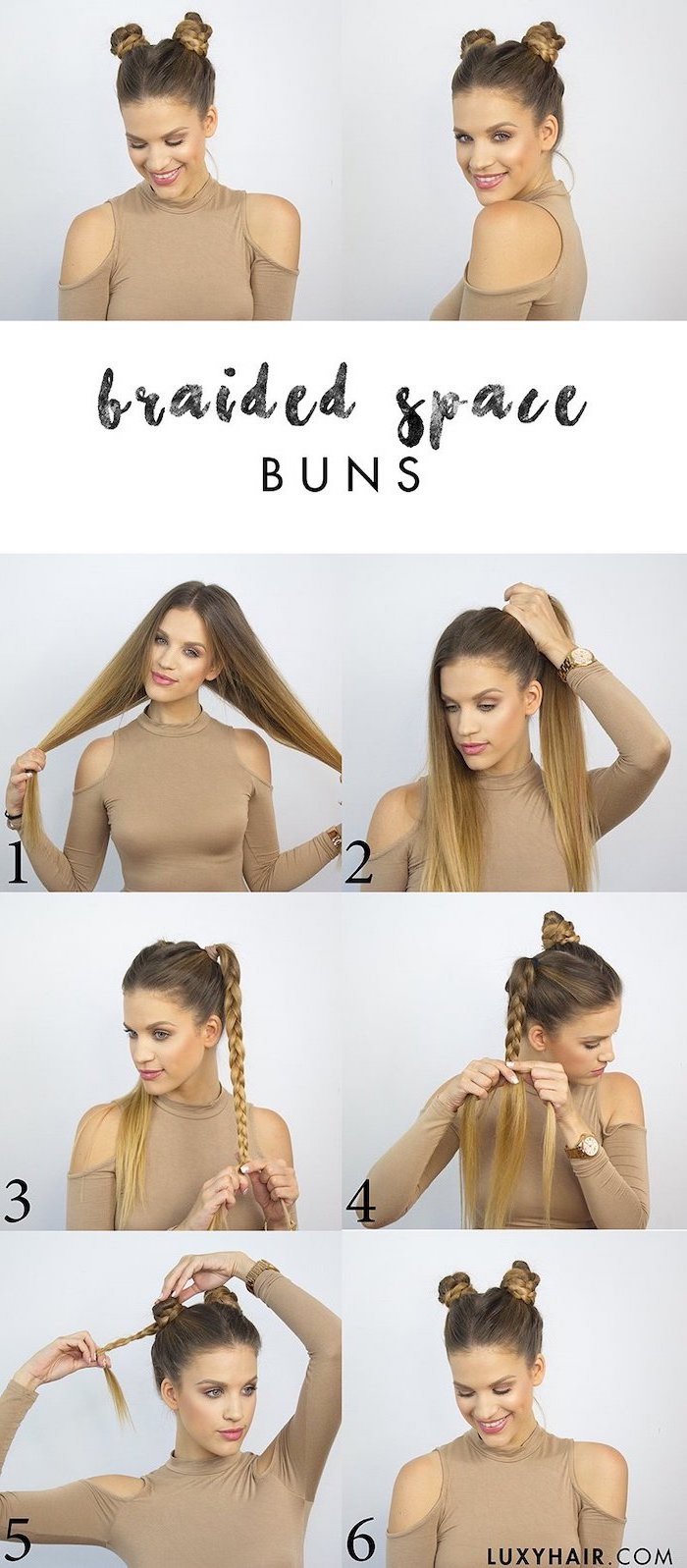 And another ultra modern version of the braids and buns combination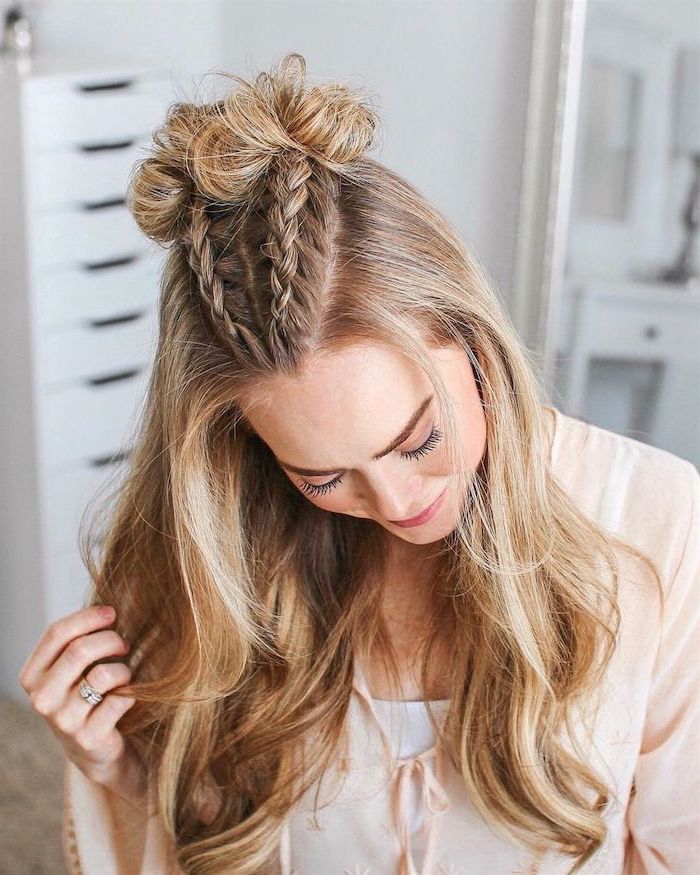 Plus the tutorial

Braids of any kind
Waterfall braids, Dutch braids, French braids, it is no secret they all look good. So, it might be worth going on YouTube, finding a few video tutorials and mastering the art of braiding. To be honest, no matter what kind of braid you decide to incorporate into your hairstyle, it will definitely draw all eyes on you.
This back to school hairstyle is simply gorgeous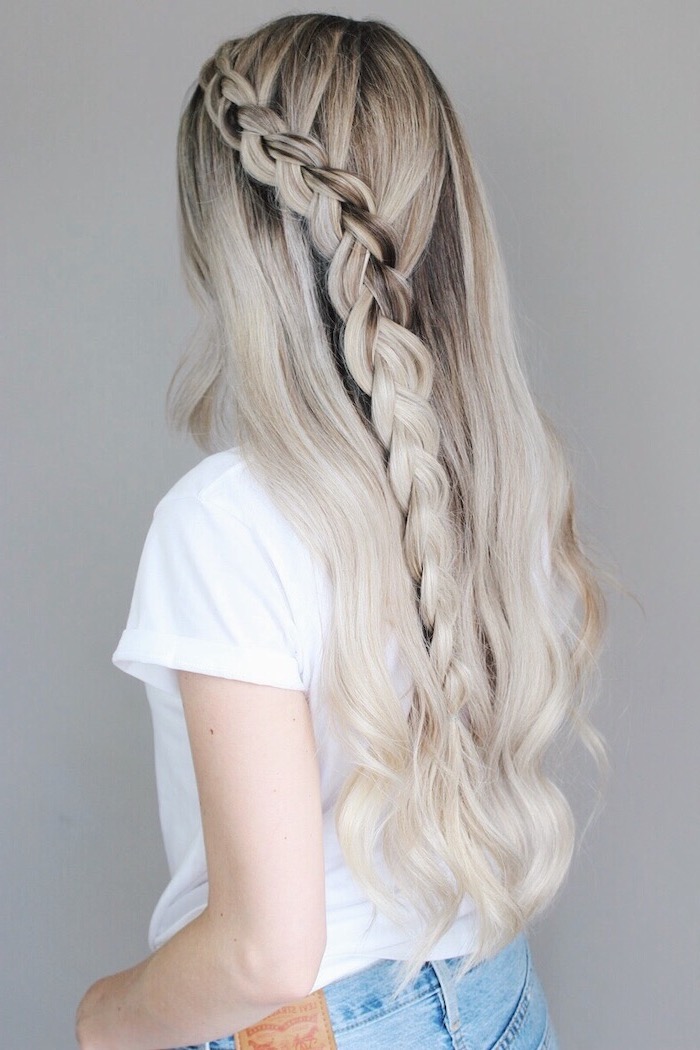 Braided ponytails are so in right now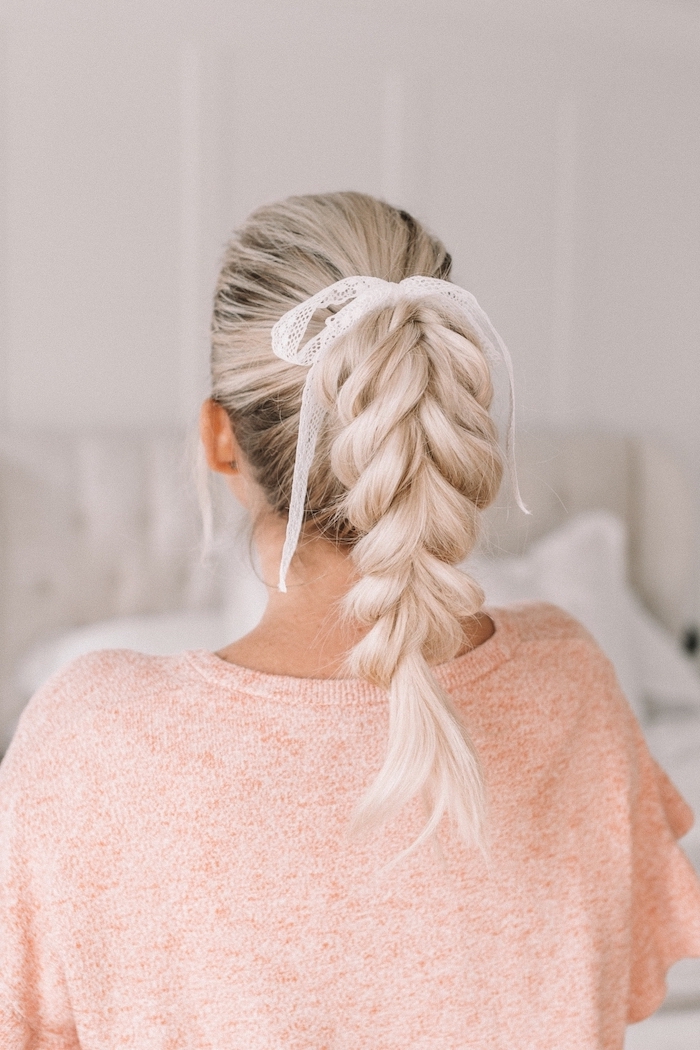 And so are messy braids of all kinds, shapes and forms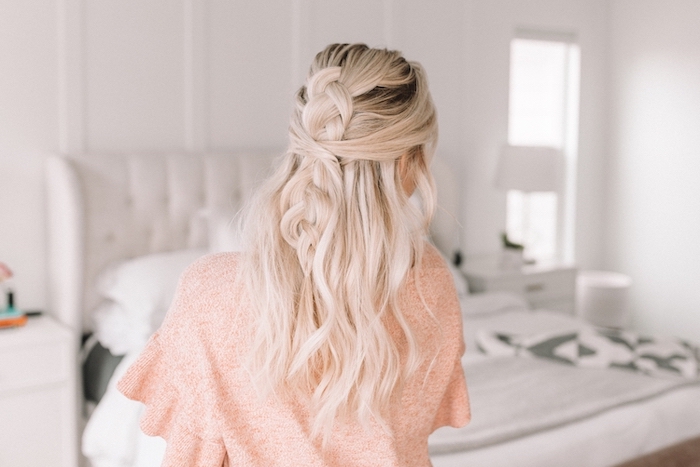 Ponytails
Ponytails are yet another timeless hairstyle. People often overlook ponytails and label them as "boring". That shouldn't always be the case, however. Sleek ponytails like the ones Kim Kardashian loves, as well as high ponytails a la Ariana Grande are super modern and trendy. What's more, you can also add a few small braids as an eye-catching accent to your ponytail.
Easy, modern and beautiful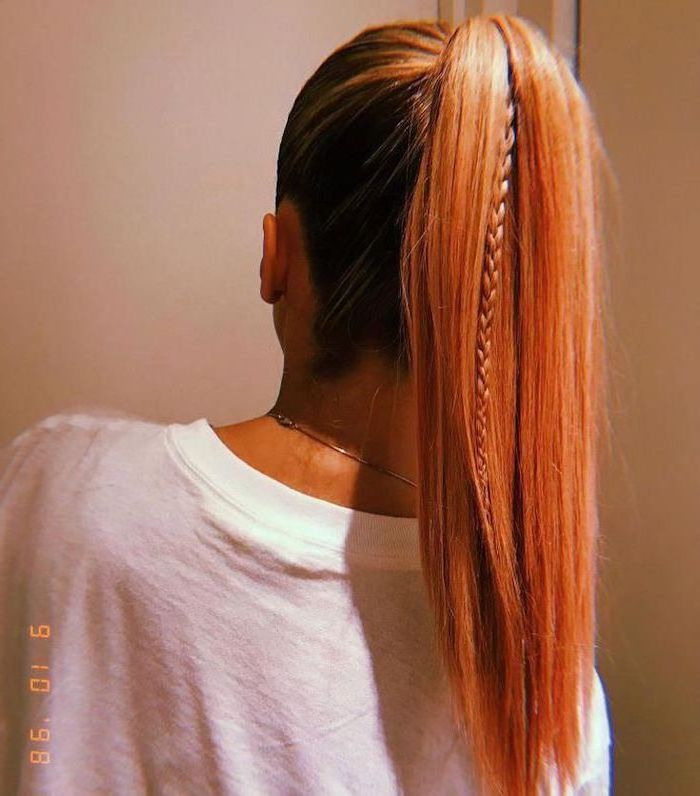 Low ponytails can look just as beautiful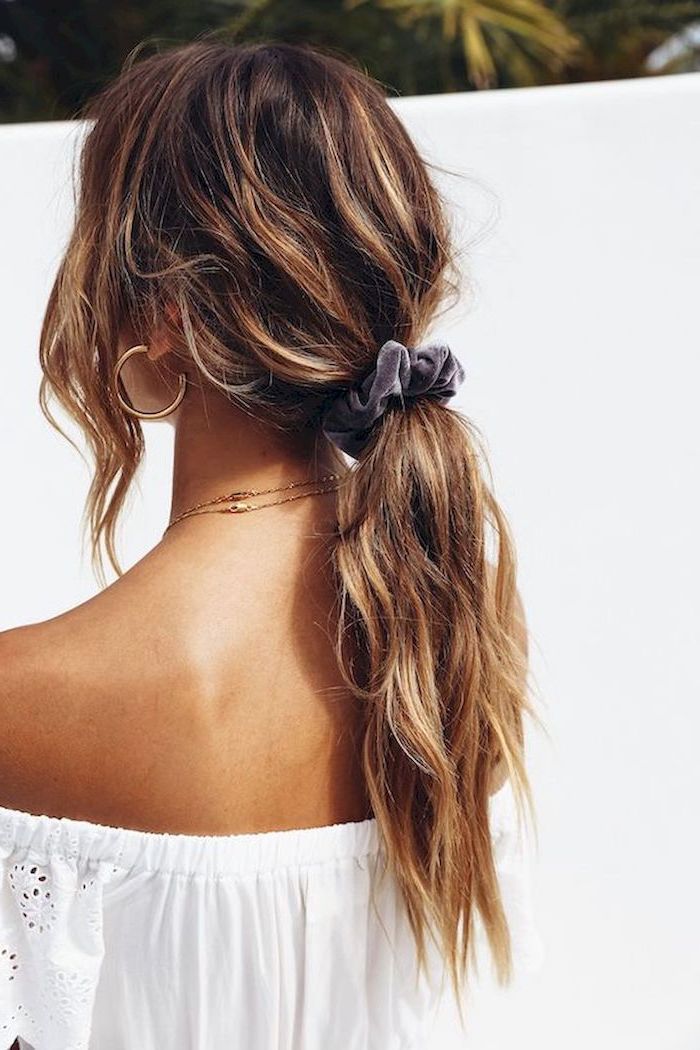 Back to school hairstyles for short hair
If you are not a fan of long locks, that doesn't mean you can't have a trendy hairstyle. Whether you decide to keep your hair straight or try beach waves, you will still look mesmerising. The good news is, braids and buns go with every hair type, length and form, so don't be afraid to try different hairstyles and see how each one looks on you.
Take a page out of her book and follow the mantra "short hair, don't care"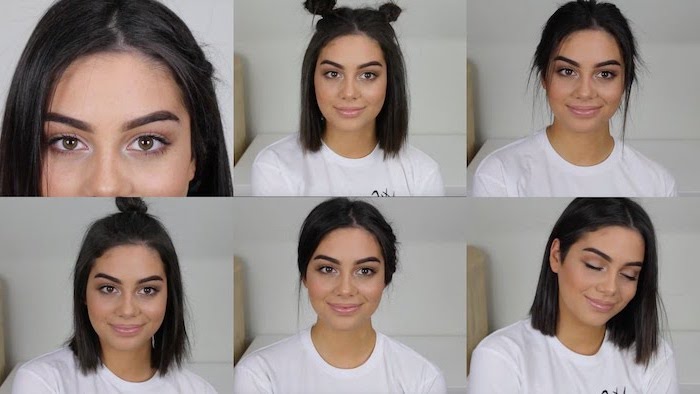 Tame your gorgeous natural curls with a high ponytail, even if your hair is shorter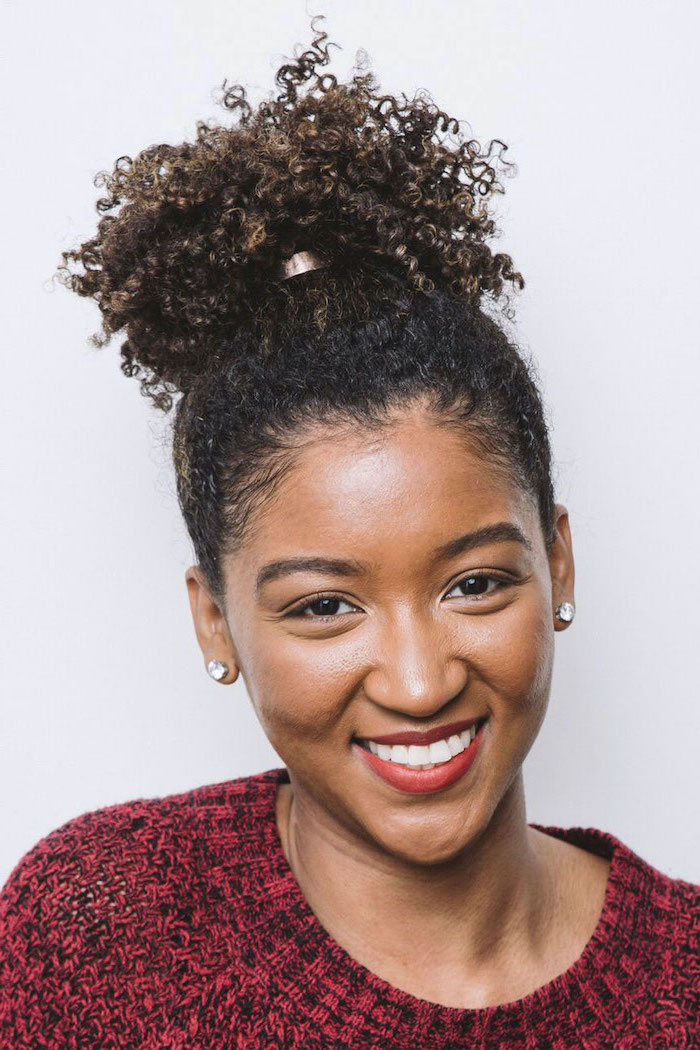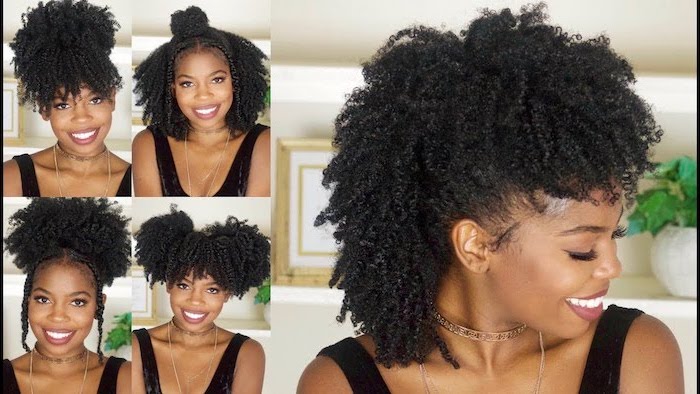 Easy cute hairstyles for school for every taste
Now that we've covered some of the most popular easy cute hairstyles for school, it is time to browse through our gallery and take some inspiration. Just because you don't have an appointment with a hair stylist every morning, doesn't mean that you can't look like an A-list celebrity. And, remember, we are all beautiful. As long as you love the way you look, no one can tell you anything.
Some more ideas for back to school hairstyles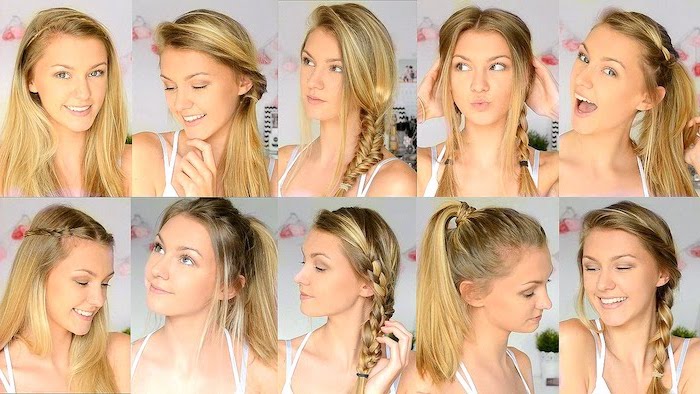 Braided headband step by step tutorial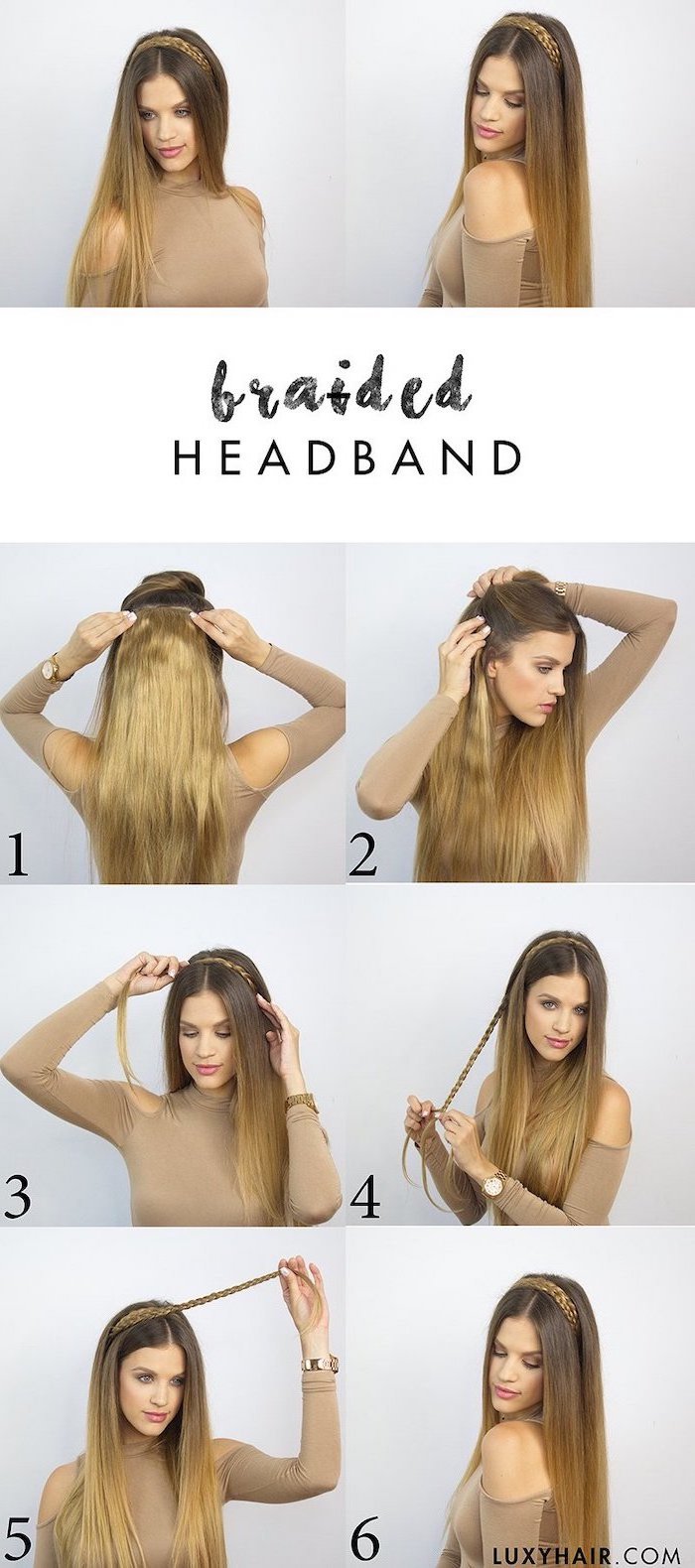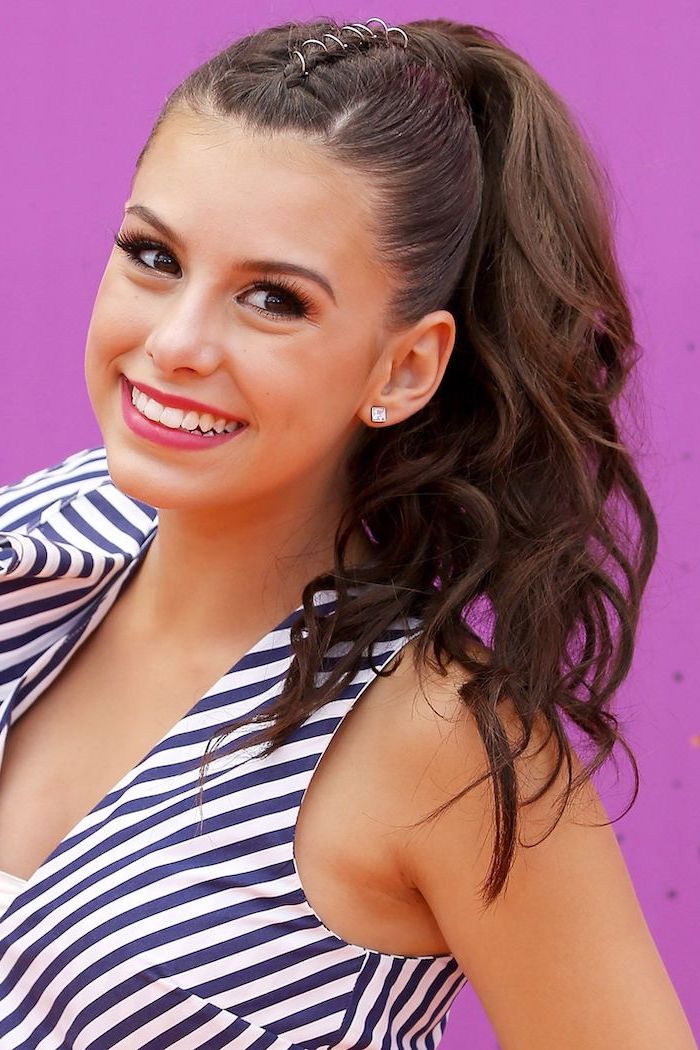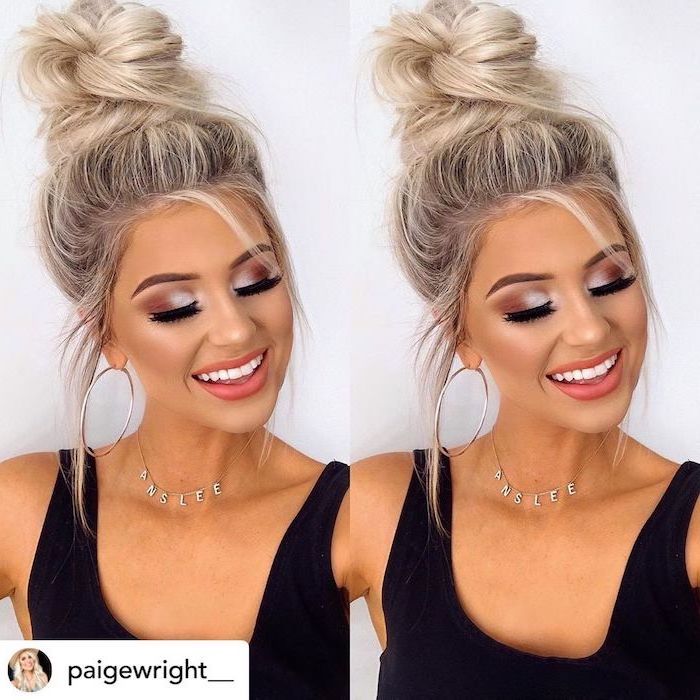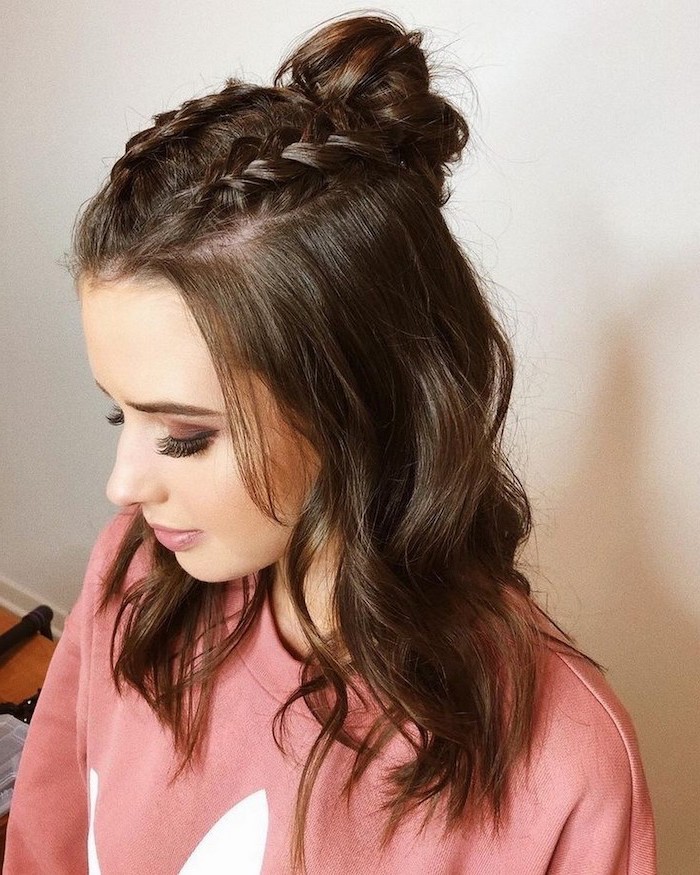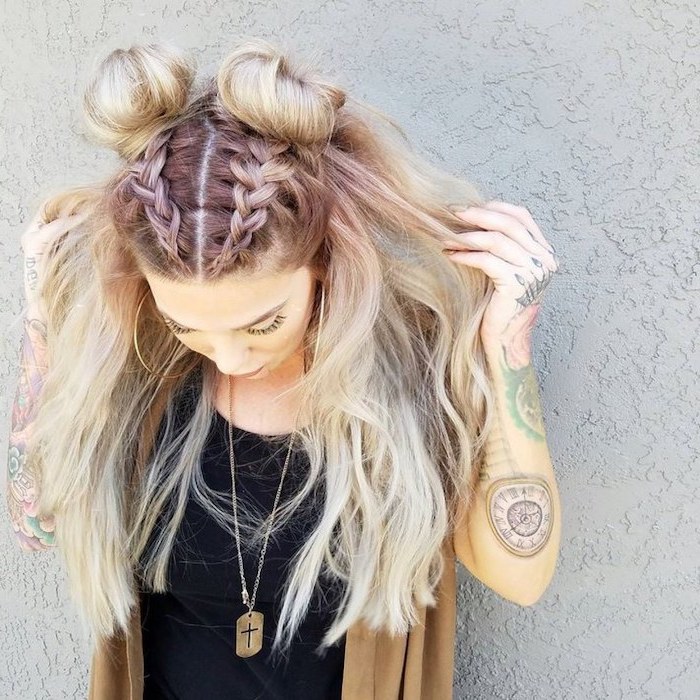 Hair accessories are a must have this year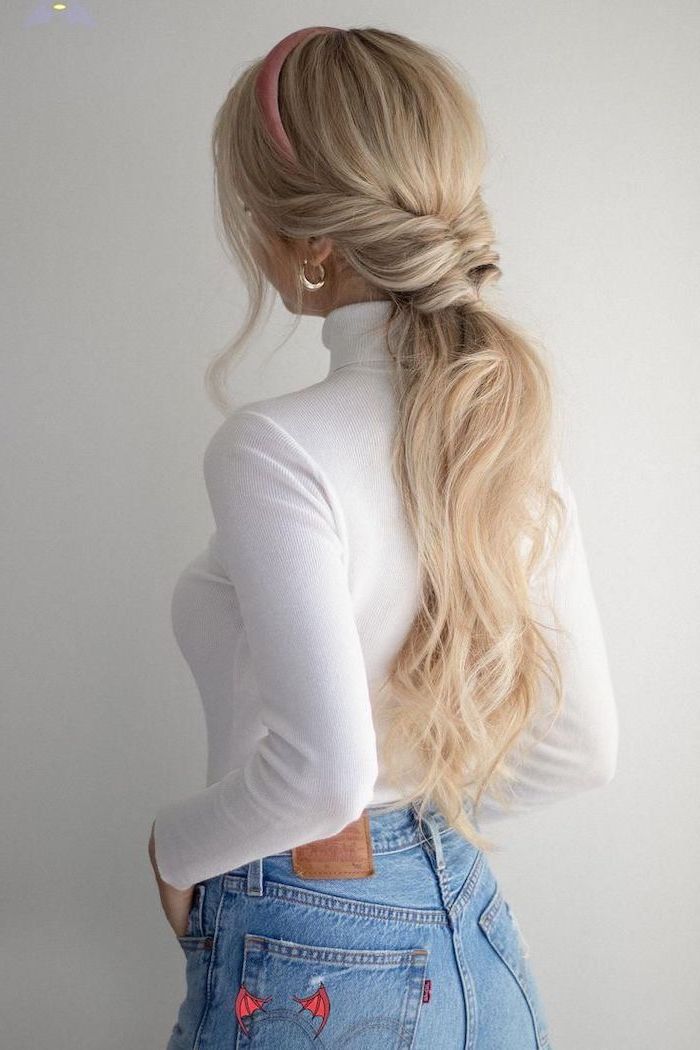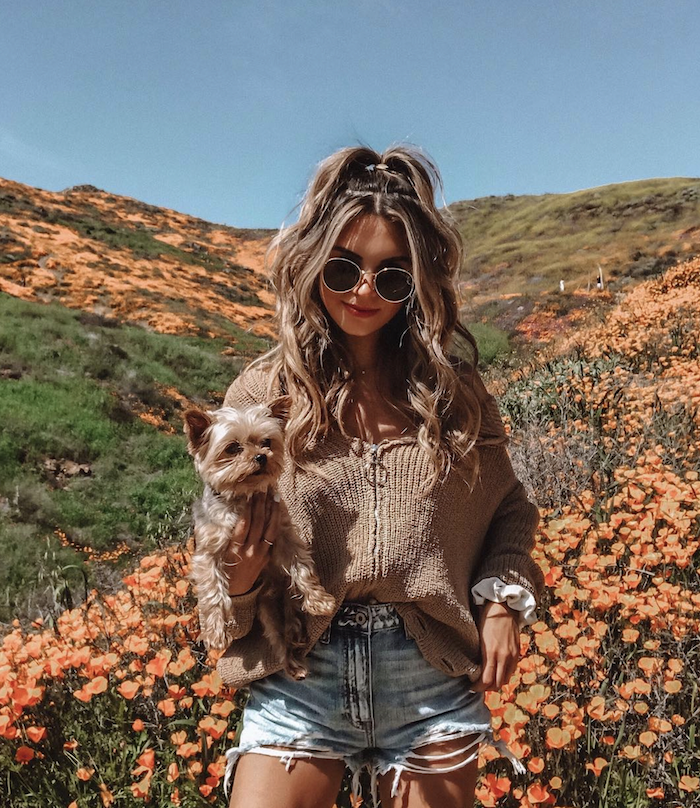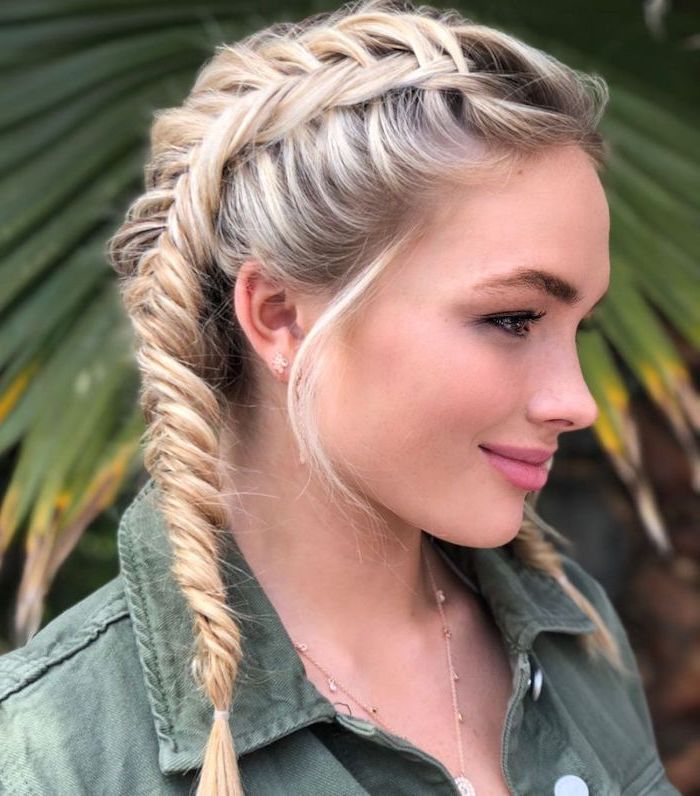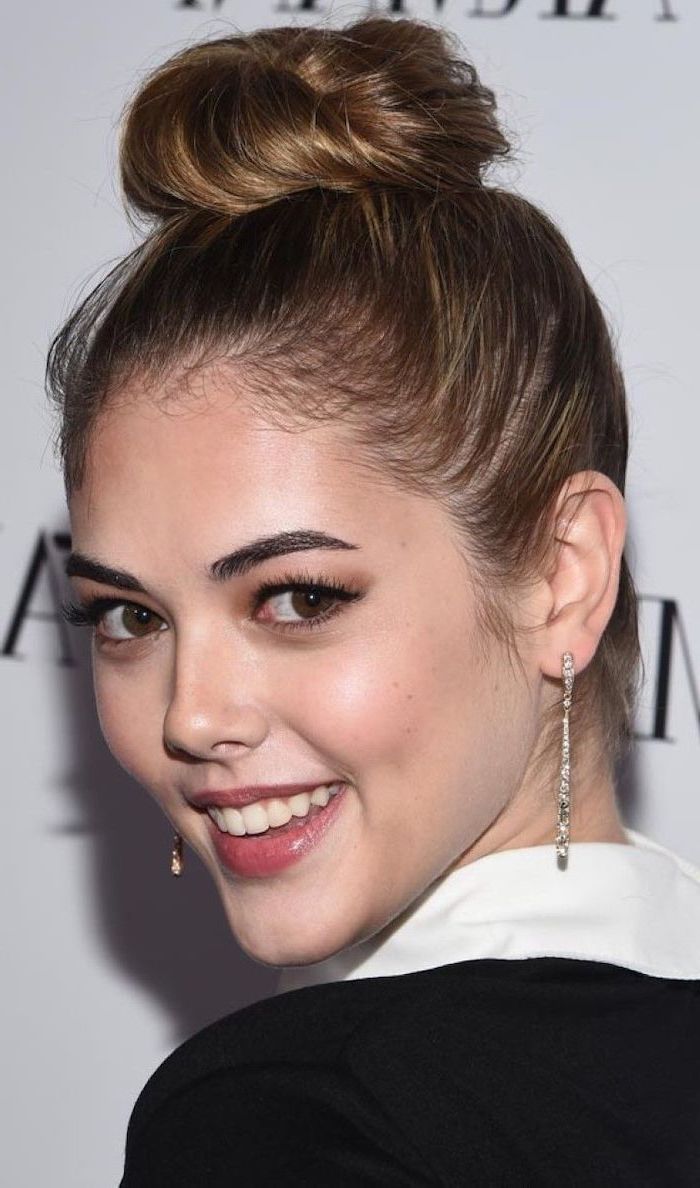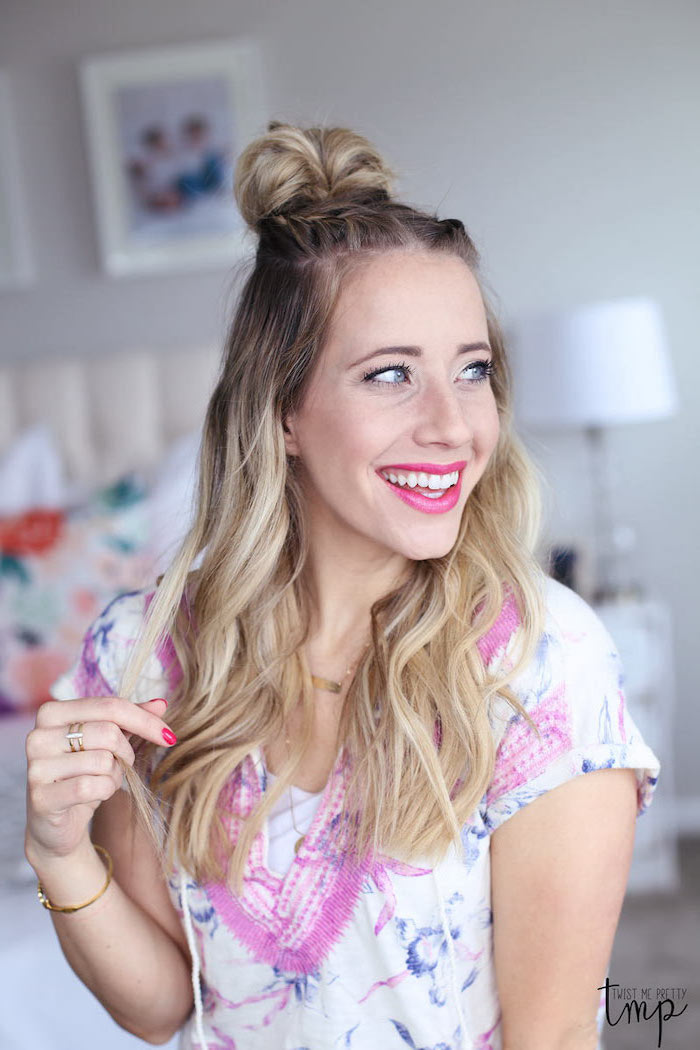 Half up, half down buns are so trendy and cool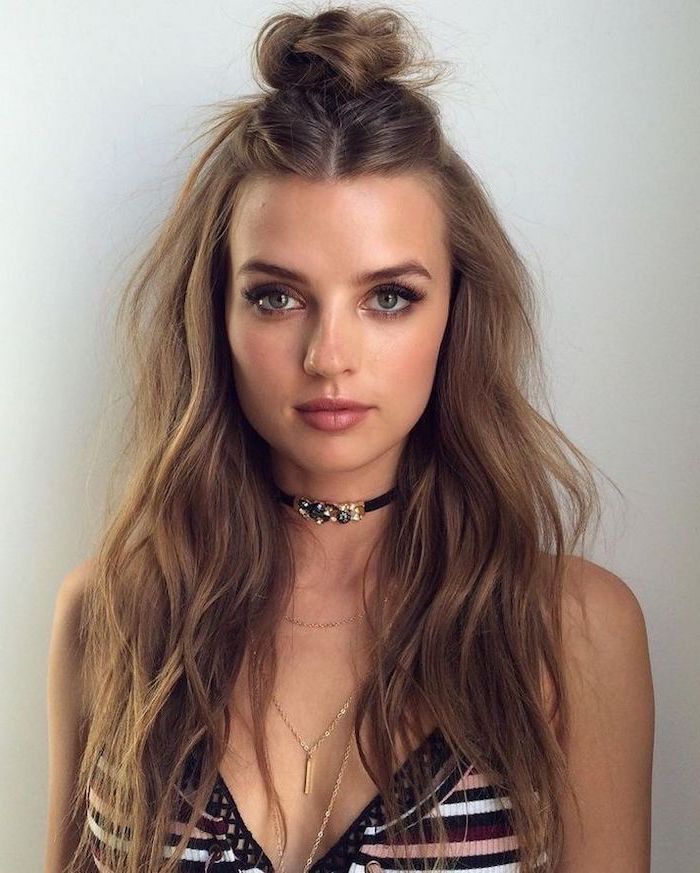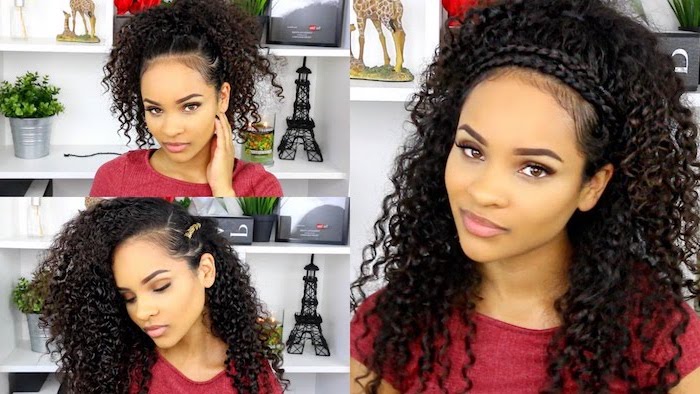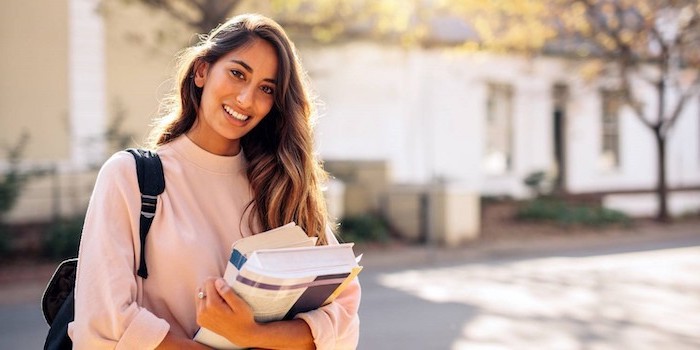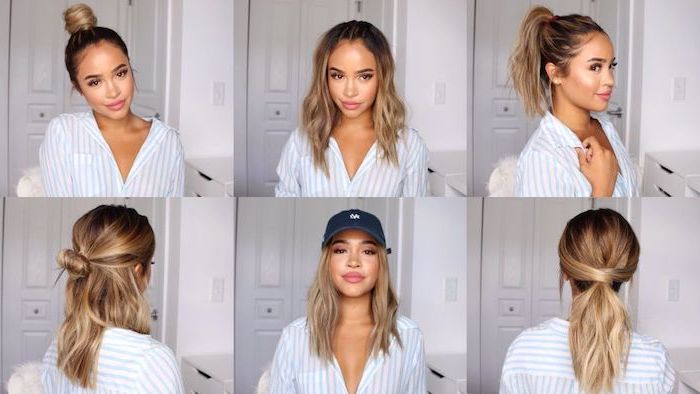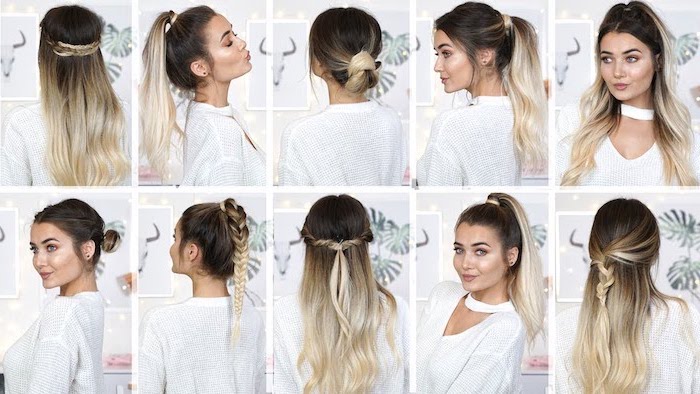 Half up rope braids step by step tutorial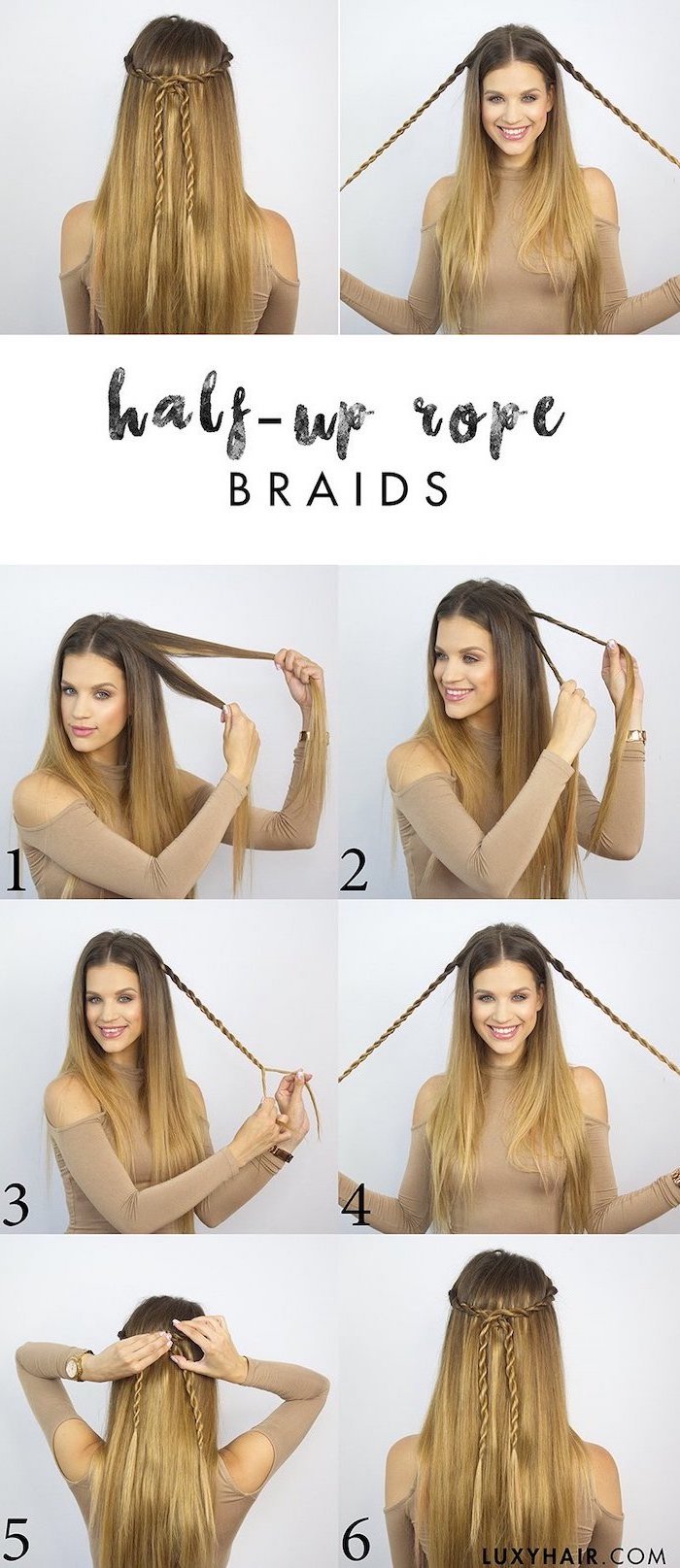 Easy messy half braid – cute hairstyles for girls

Hairstyles for black women, because these absolutely stunning curls need that extra attention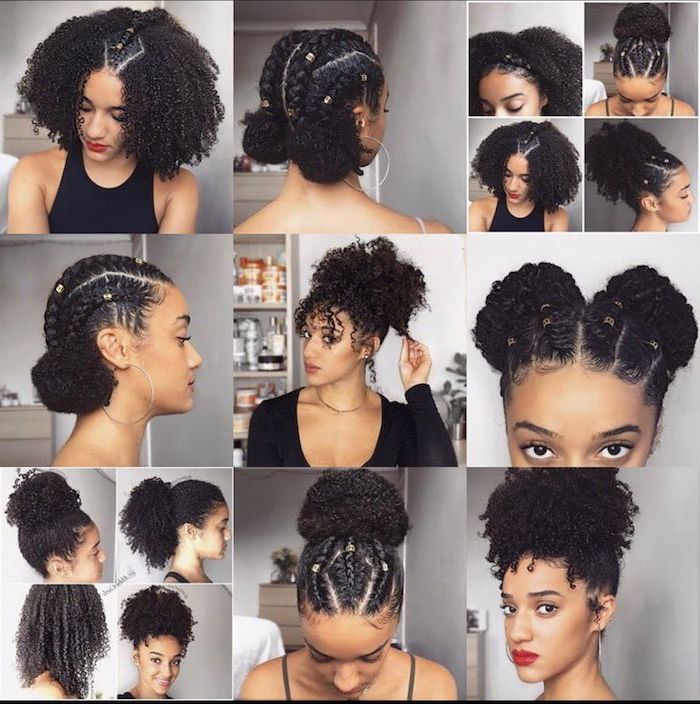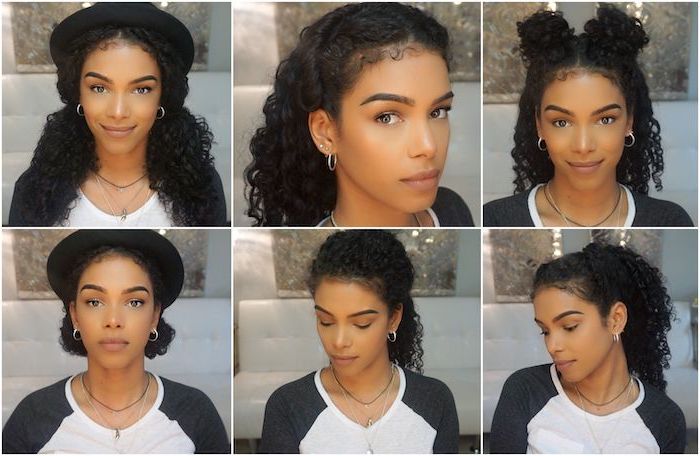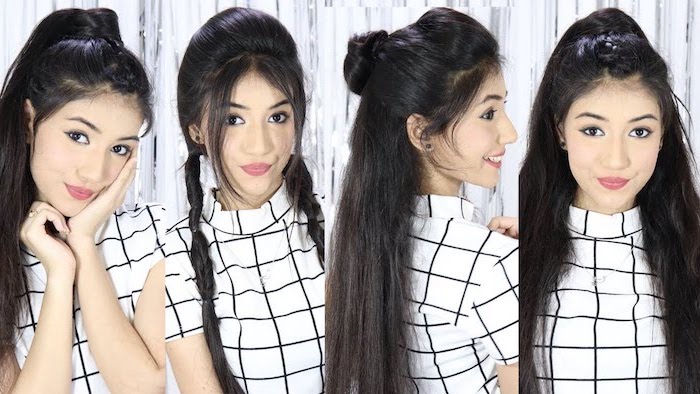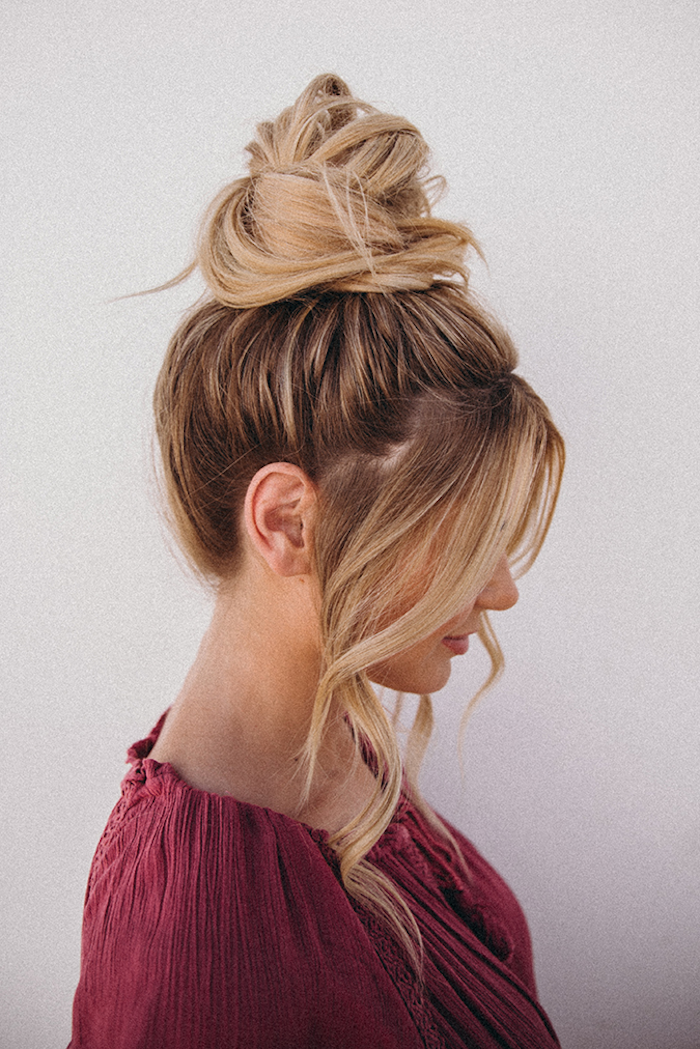 Add a cute scarf to your hair do