Eye-catching gel nail designs you have to try
Having a good manicure is of extreme importance. In recent years it has become a must have of sorts. It is hard to book an appointment at the nail salon, because there is always someone who beat you to it. Having a good manicure, however is something that every woman should strive for. Having presentable nails is important and does a lot for your confidence. Since the rise of having your nails done, a new trend has emerged – the gel nail polish. Its durability and fast drying have made it extremely popular. That is exactly why today we are going to share a few gel nail designs that you absolutely have to try in 2021!
Gel nail polish is super popular because of its durability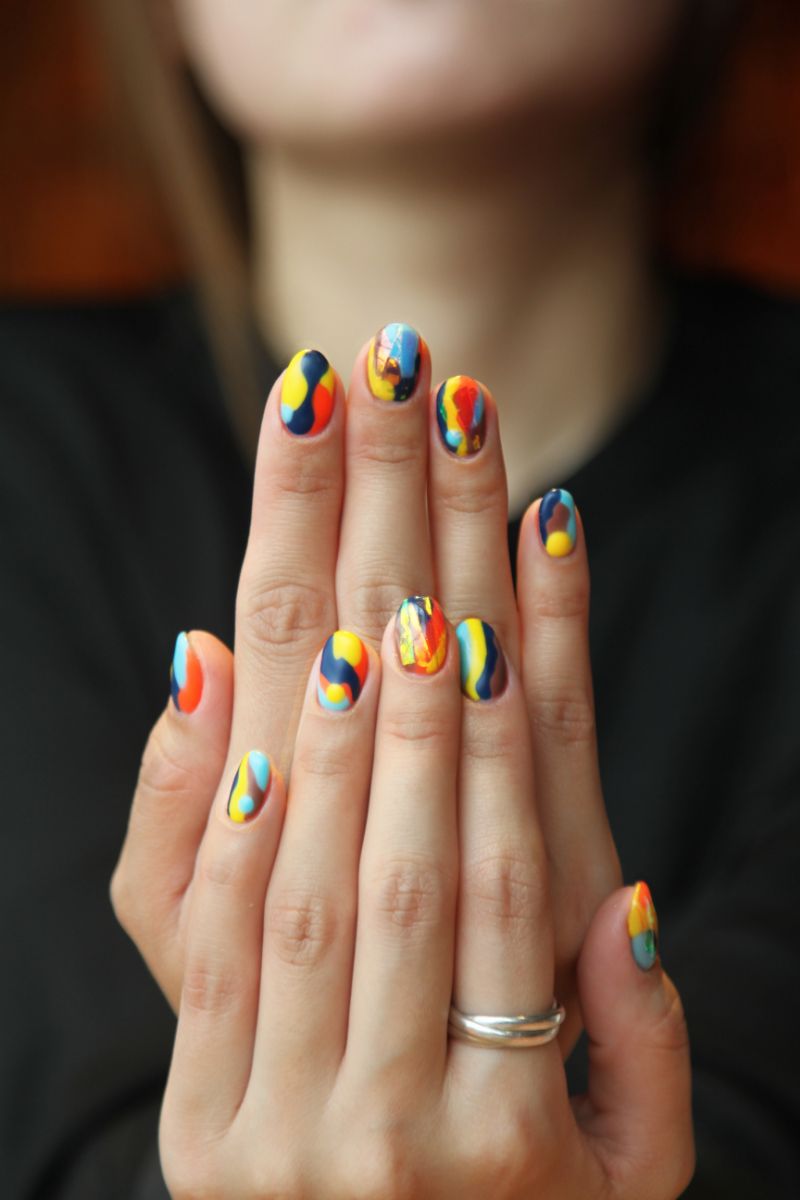 What are the most popular gel nail designs in 2021?
Trends come and go which is exactly why it is so important to closely follow them. This year's trends are quite interesting. They are heavily influenced by the state of the world. After all, we are going through a global pandemic, lockdowns and social distancing. That is exactly why this year the "less is more" mantra applies to everything, including trends. Same goes for nail designs, of course. The trends this year are simple and easy, probably because everyone was trying to do their own nails at home since nail salons were closed. A lot of people resorted to bying their own nail lamps and gel nail polish and opening their own at home nail salon.
The "less is more" mantra applies to all the 2021 trends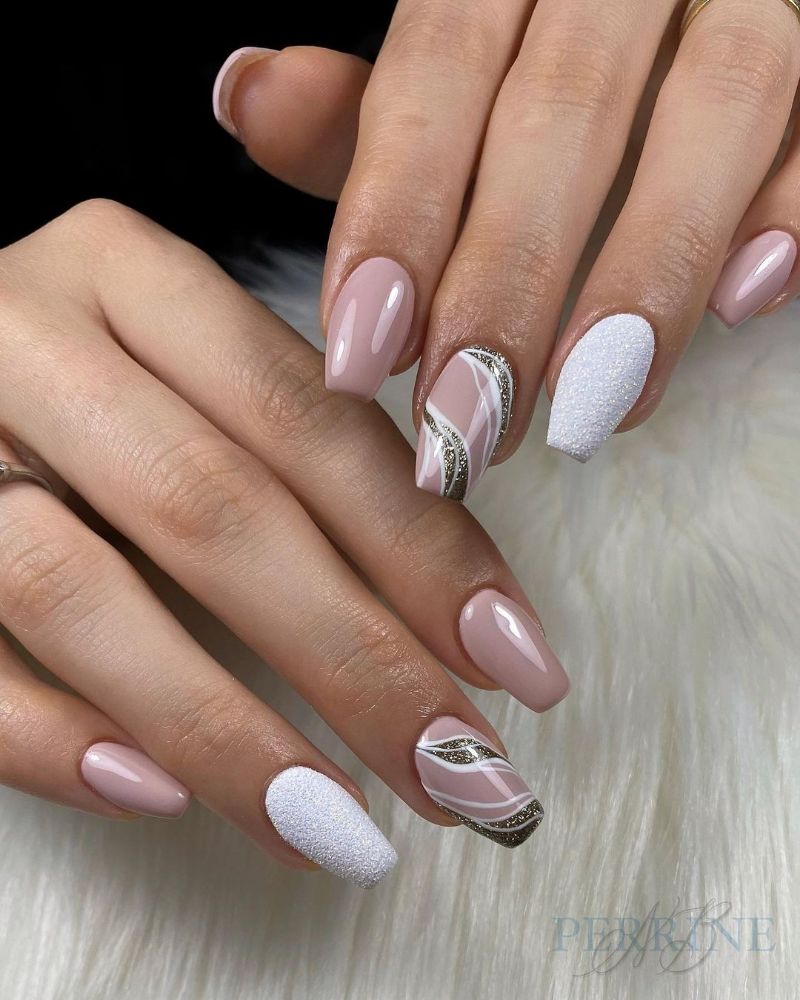 Animal print
Animal prints are all the rage this year. Not only in manicures, but in clothing and fashion as well. Leopard print and cow print are especially popular. What's more, they are not that difficult to recreate. Hence, you can make them yourself at home. If you want to keep things simple apply the animal print on the ring finger and paint the other nails in a more neutral colors. Another option is to create just small animal print details. Last, but not least, of course, is the animal print on all the nails for an eye catching nail design.
Animal prints are very trendy in 2021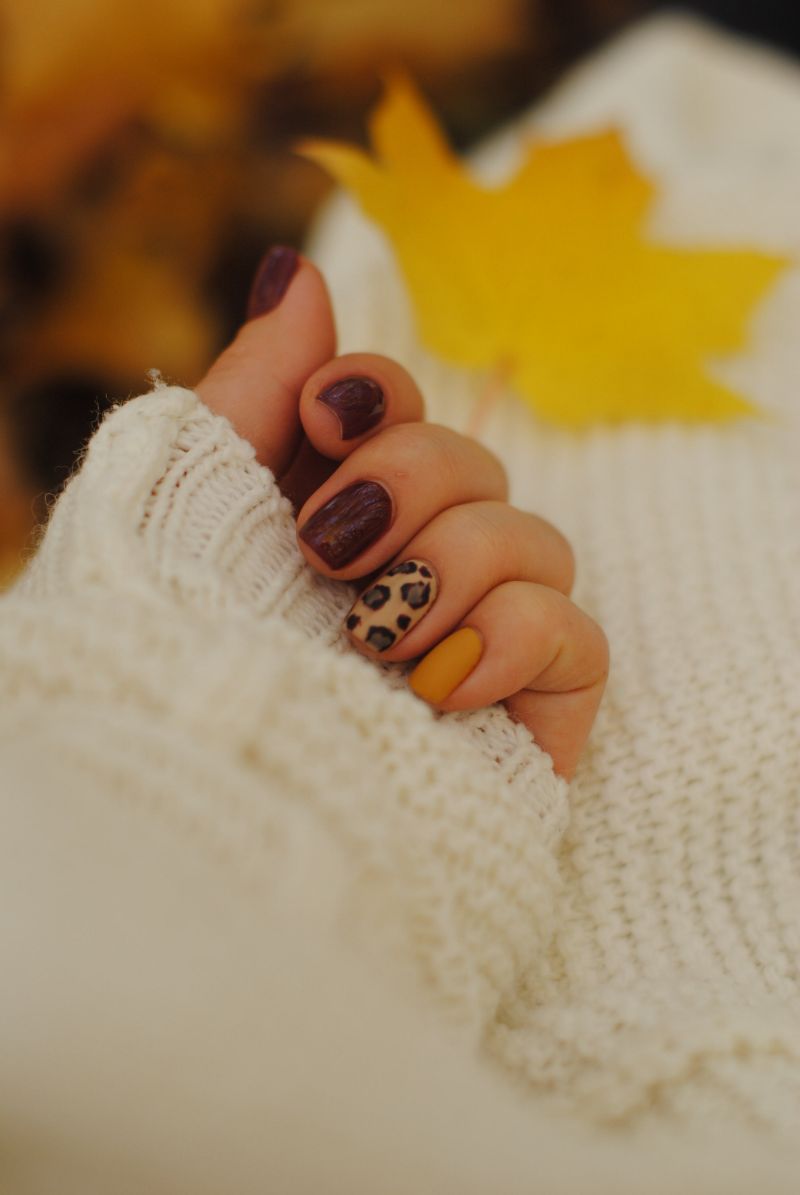 Abstract gel nail designs
Yet another nail design influenced by the state of the world we have been living in for the past year. Since museums and art galleries were closed, people decided to transfer the art onto their nails. Abstract nails are absolutely stunning with an eye catching design and interesting details. The term abstract itself means a mixture of colors, shapes and figures. That, in turn, also makes it very easy to recreate at home. So, get your creative juices flowing and let your imagination run wild. That way you will create the best nails out there – Instagram ready!
Abstract nails have an eye catching, stunning design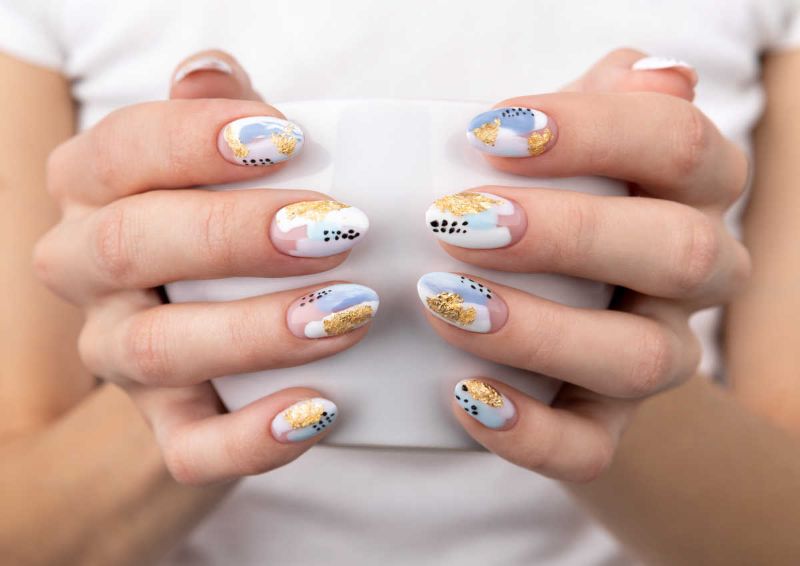 Negative space nail designs
Negative space nails are so interesting. If only we knew who came up with this design, so that we could congratulate them. Simple, minimalistic, easy to recreate and absolutely stunning. That is what the negative space nail design is all about. The best news is that they (as the other styles we mentioned) are also very easy to recreate at home. What's more, you can have a variety of colors, shapes and figures as well. Try them once and you will absolutely fall in love with them.
Negative space nail designs are all the rage right now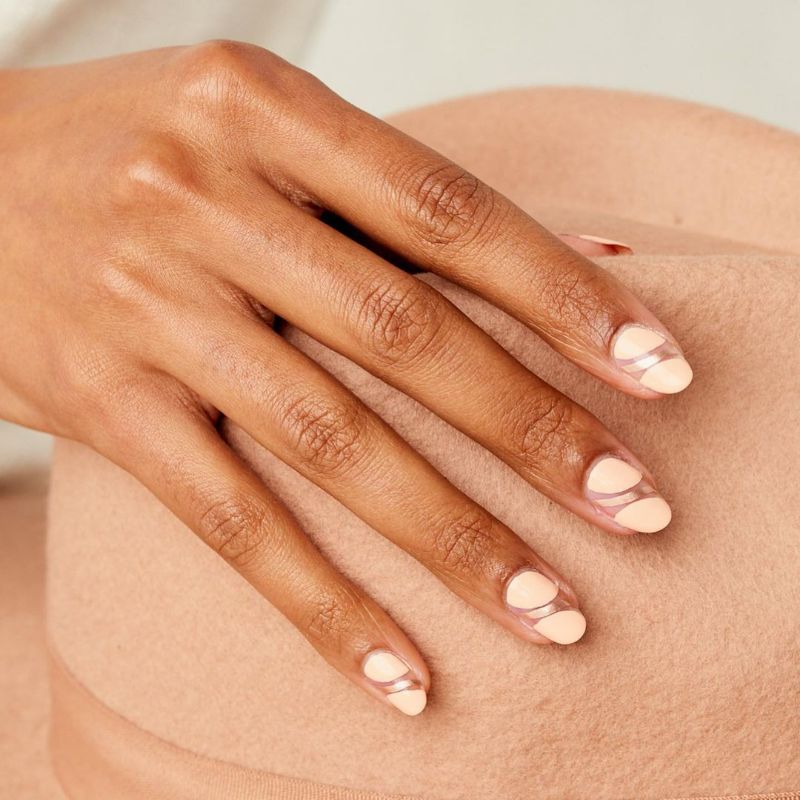 French manicure
The French manicure will never go out of style. This classic and timeless nail design is so simplistic, yet so beautiful and elegant. If you want to keep it timeless you can always have the simple, minimalistic white tip French. If you like to try new things, however, there are many options and variants out there of the French manicure. Whether you choose one with color, a rainbow French or an ombre French, your nails will still look absolutely flawless.
The French manicure is timeless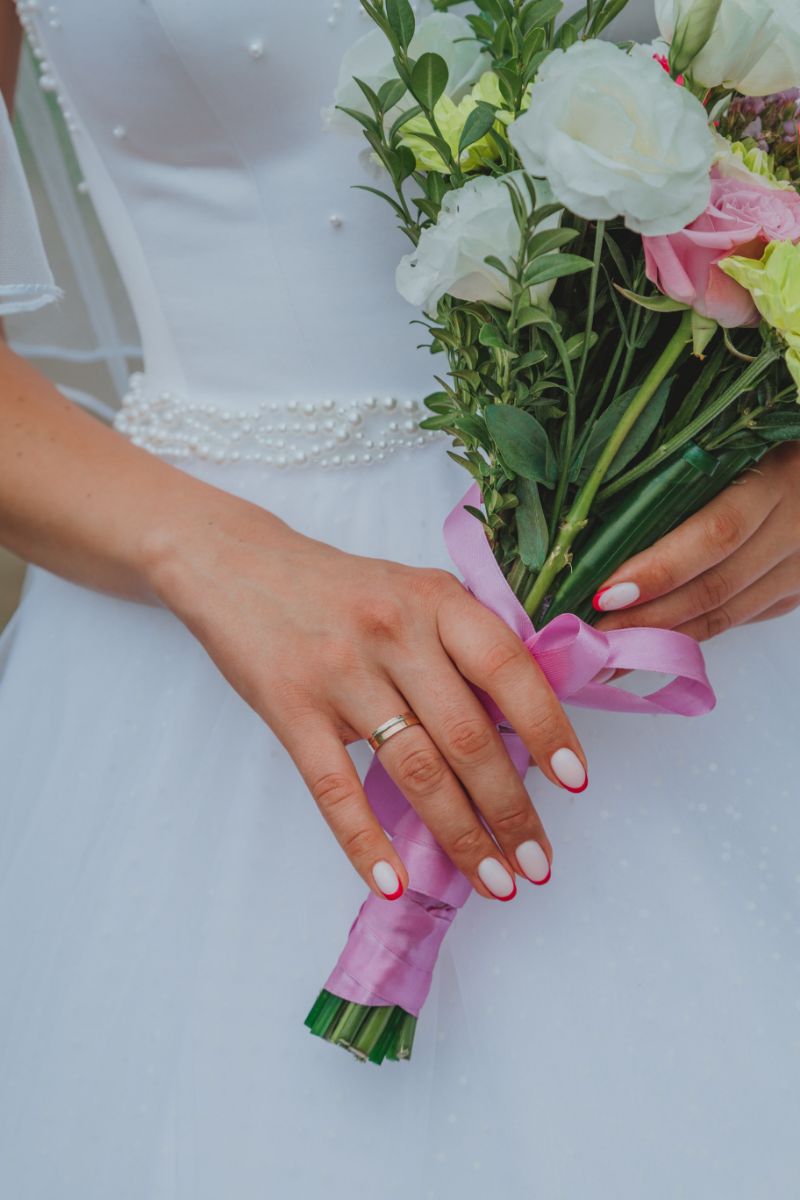 Rainbow gel nail designs
Rainbow nails are so much fun and are perfect for the summer. Furthermore, once again you can very easily do them yourself without booking an appointment at the nail salon. Just grab a gel nail polish in the colors of the rainbow and paint each nail in a different color. You can play around with the design as well. What's more, you can choose a design that has the colors of the rainbow in the same order or you can shuffle the order a little bit. You can also have a different color on each nail or create an ombre effect. It is up to you!
Rainbow nails are perfect for the summer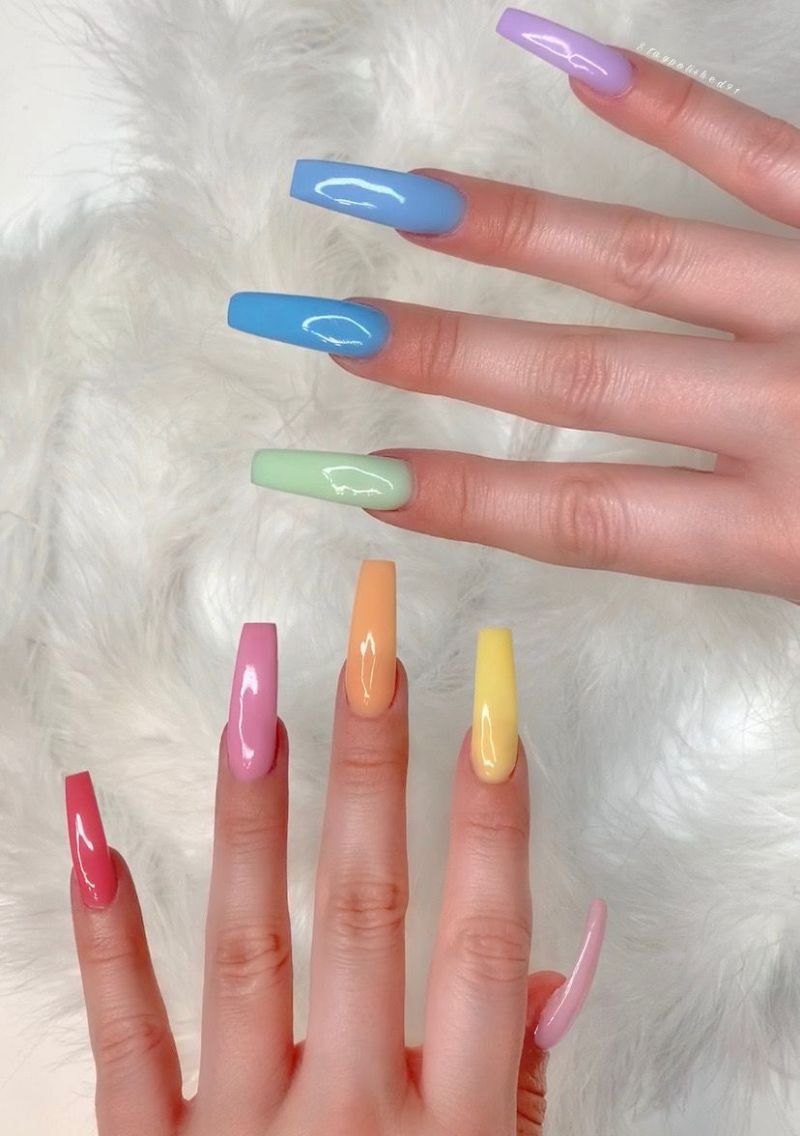 Ombre nails
This is probably not a surprise. Ombre nails have been on the rise and are here to stay. This is such a fun, colorful and interesting design, which is exactly why it is so popular. The variety of colors that you can use is endless. Whether you decide to incorporate it horizontally or vertically, with two or more colors, different polish on each nails or variants and different shades on each nail, as we said, the possibilities are endless. What's more, you can even combine the French manicure with the ombre nails for a gorgeous and super modern and trendy French ombre.
Ombre nails have been popular for a few years now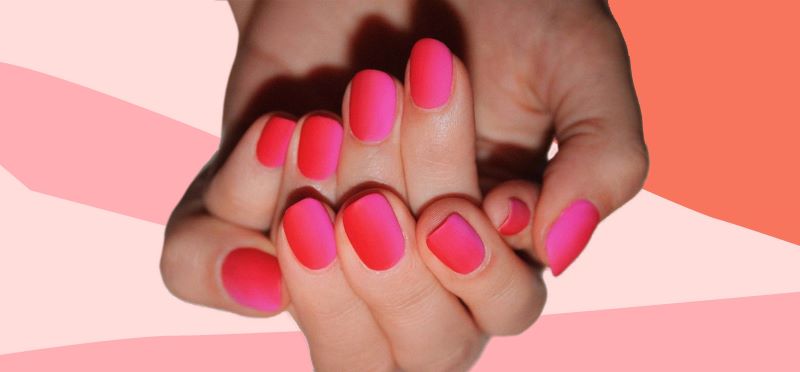 Dark colored nails are absolutely stunning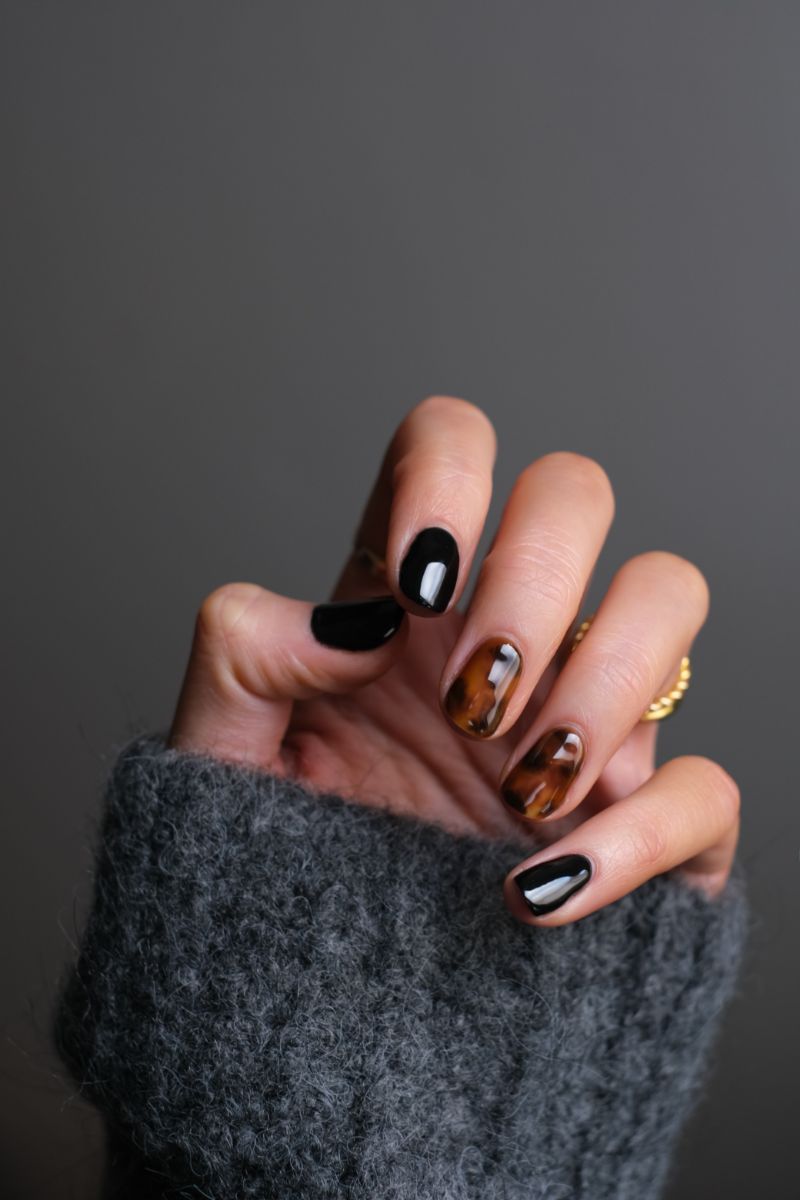 Floral gel nail designs with pastel colors are also very popular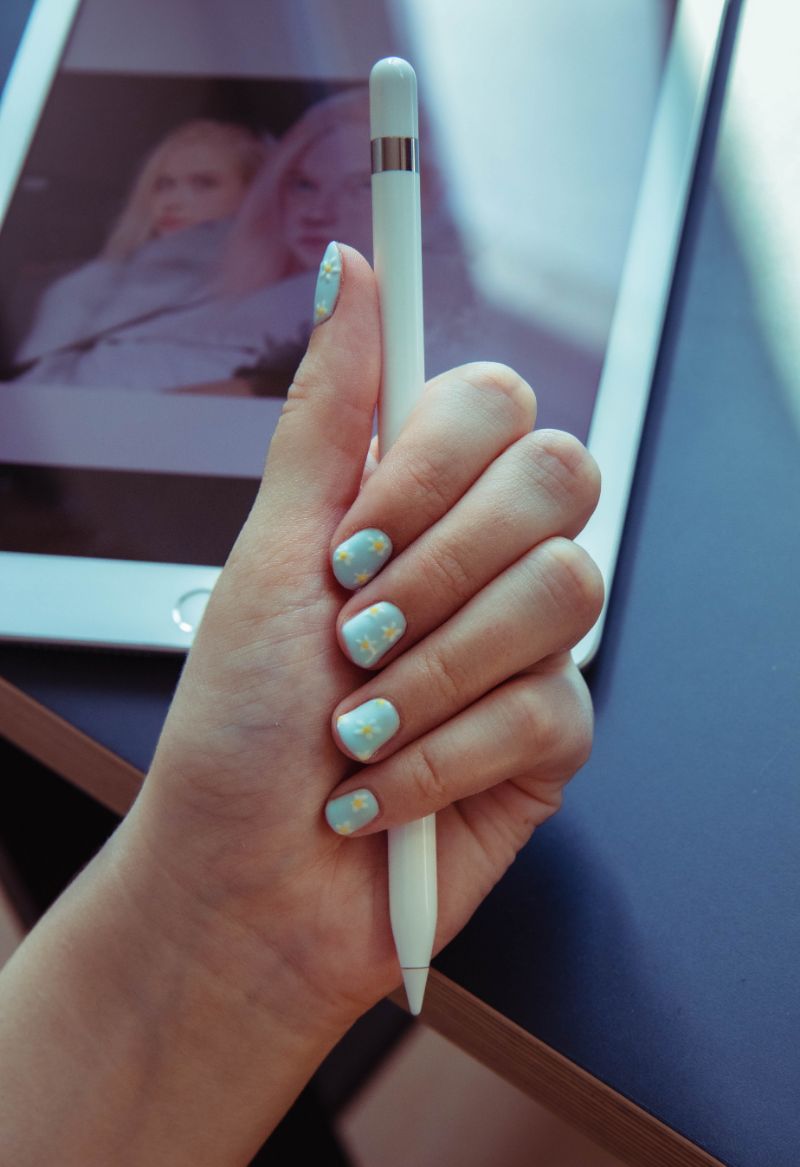 Whether you choose to go neutral or with more colors, your nails will still look amazing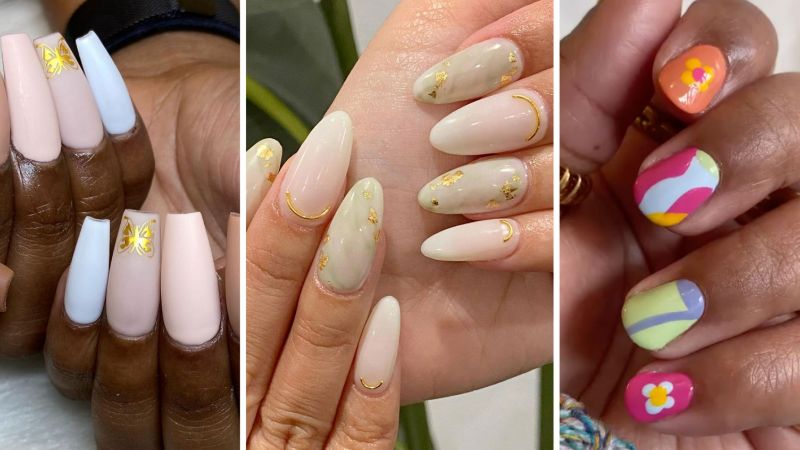 Cool abstract designs are very modern in 2021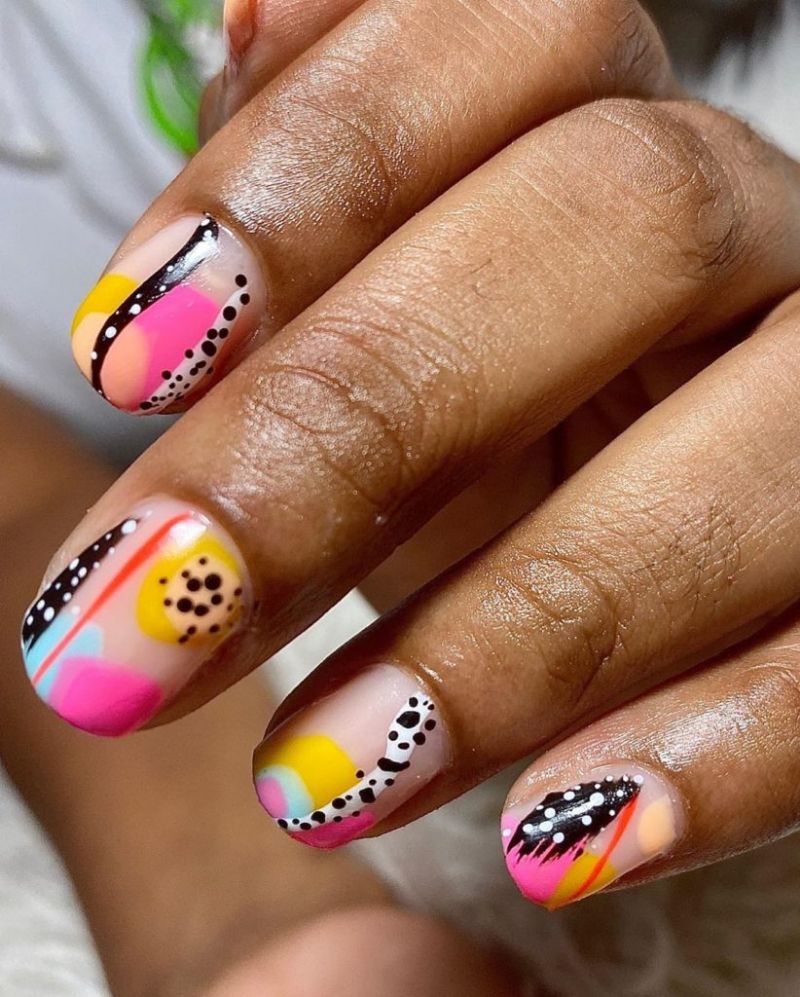 Marble nails are making a comeback
Mix and match glossy nails with a matte finish
Choose a geometric design for a minimalistic look