100 summer nail designs to inspire your next manicure
Summer is a favorite season for a lot of people. The weather gets hot, the days get longer, it is time to go to the beach and enjoy an icy cocktail. As we are looking forward to this summer we need to get acquainted with some new trends. Not only is summer the perfect time to ensemble a great outfit, it is also the best season for eye-catching nail colors. Which is why, today, we have gathered 100 summer nail designs, which are definitely going to inspire your next manicure. So, browse through our gallery, select your favorite and book an appointment with the nail salon as quickly as possible. We promise that you will fall in love with these ideas.
Awesome summer nail designs that will make you want to book a manicure appointment as soon as possible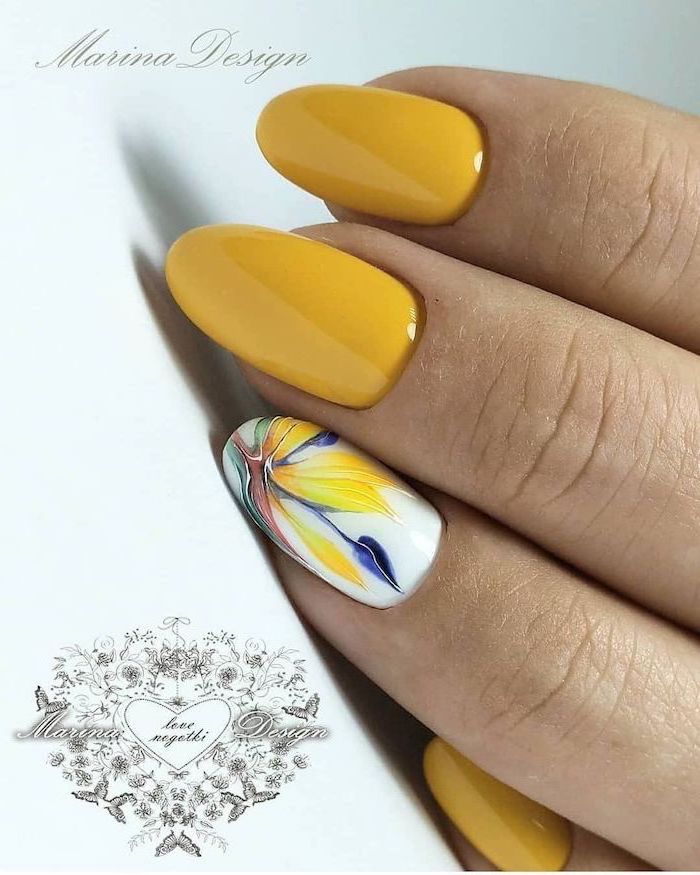 What are the best summer nail colors?
As we all know, for every season there are a few colors, which are most popular. Summer is no different. So, now we are going to discuss which are the colors that are most popular throughout the sunny season.
Fuchsia
This specific shade of pink is very popular because it is very bright and eye-catching. Pink is a girly color that goes perfectly with any summer outfit. That is exactly why, it is one of the most popular summer colors.
Mint
Mint can be considered a subdued color, but it is definitely one of the more preferred colors. It is not exactly the first thing you see and can look good with any outfit. What's more, it is a cool color, which can bring some freshness to an otherwise hot summer.
Rose gold
This color has taken the world by storm as of late. It is a mixture of gold and light pink and makes for an amazing shade. It is definitely a color that many girls dawn on their nails and can be combined with a few other shades.
White
I know what you are going to say – white is plain. Let me tell you something, however, white is the perfect summer color. Think of those boho styles and how much this color is a part of them. Even if you keep your nails in just plain white they will still be trendy. Throw in a few decorations, however, and you will be the queen of manicures.
Any metallic colors
Metallic colors are super cool. What's more they bring a certain glow, which will definitely add a lot of style to your nail design.
You can top your manicure with a matte finish for a more subdued look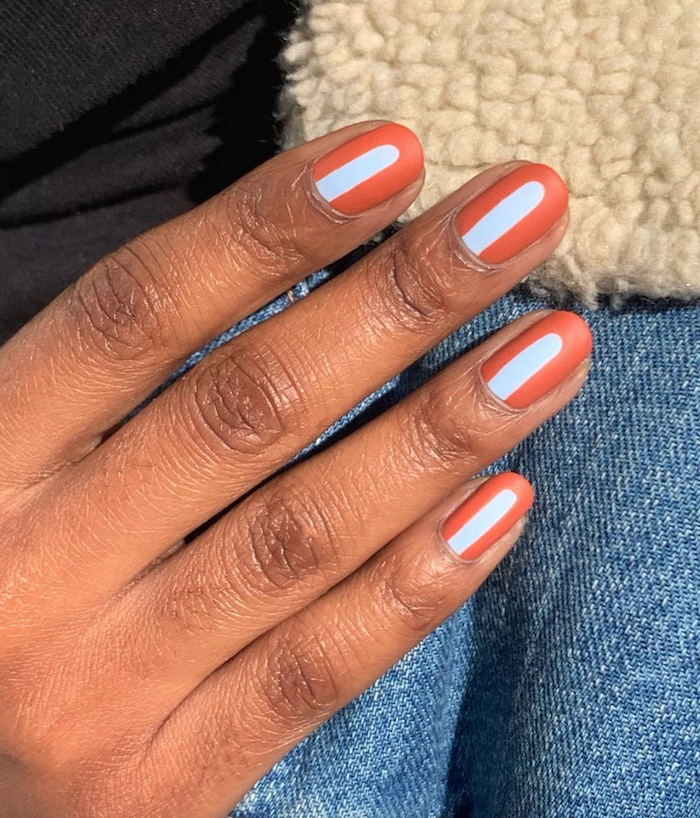 Sunset orange
Is there something more beautiful or reminiscent of summer than this color. Needless to say, it is one of the trendiest summer nail colors.
Pearly green
Just like mint, light green is a very beautiful color that doesn't pop right away, but still has lots of character. Add in the pearly touch and you have the perfect color for your summer nails.
Yellow
Yet another color that is super eye-catching. What's more, it has been very trendy as of late. It is also a color that is very reminiscent of summer and especially sun and sunshine. Therefore, it is great for your nail design.
Neutrals
Not all of us are fans of bright colors. And that is perfectly okay. For those of you who prefer neutral colors, fear not, they can be trendy as well. Just add a few small decorations to one of your nails to make your manicure a bit more interesting and you are all set.
Coral
Yet another color that is fully reminiscent of summer. Maybe we connect it with the coral reefs and diving, which is why, we think of summer and ocean waves when we see coral. It does help that it is also a beautiful color that would look great on any nail.
Do you think of summer when you see flowers? I know we do!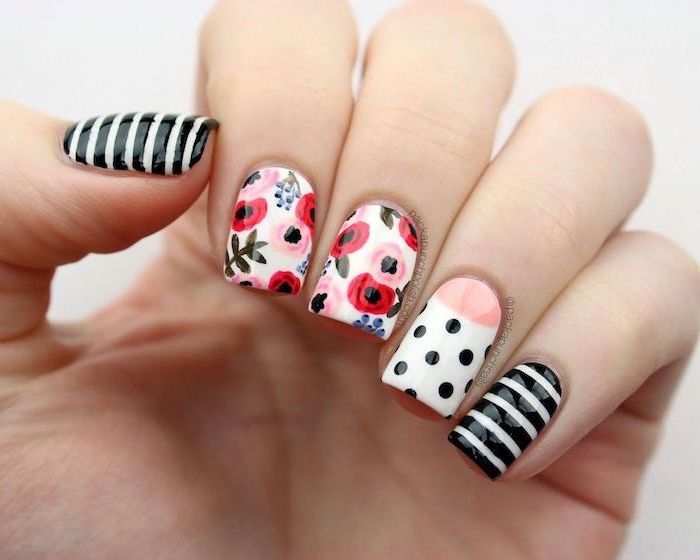 What are the best summer nail designs?
Neon nails
Neon is a must during summer. If you are not a fan of all neon nails, you can add a few neon details for a gorgeous and fun manicure.
Abstract shapes
Forget about being classic. Don't conform to the norms and, instead, go for non-traditional abstract shapes on your nails.
Floral nails
Adding a few flowers to your nail design is the perfect way to showcase your love for the hottest season of the year. Especially, the flowers of summer – sunflowers and roses.
Tropic nails
It is always hot in the tropics, which is why they always remind us of summer. Palm leaves or trees, cactuses, tropical fruits, you name it – all of them would be perfect for your nails.
Fruits
Lemons, pineapples, watermelons – any summer fruit is a must for your manicure.
Ombre nails in bright colors
Ombre is here to stay. That is why it keeps being one of the trendiest nail designs.
Cute design with cactuses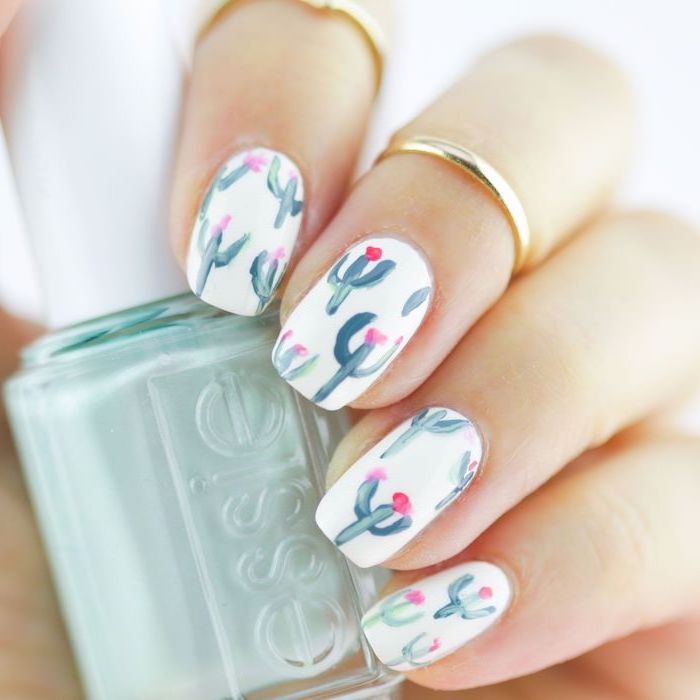 Pearly blue nails with gorgeous rain drops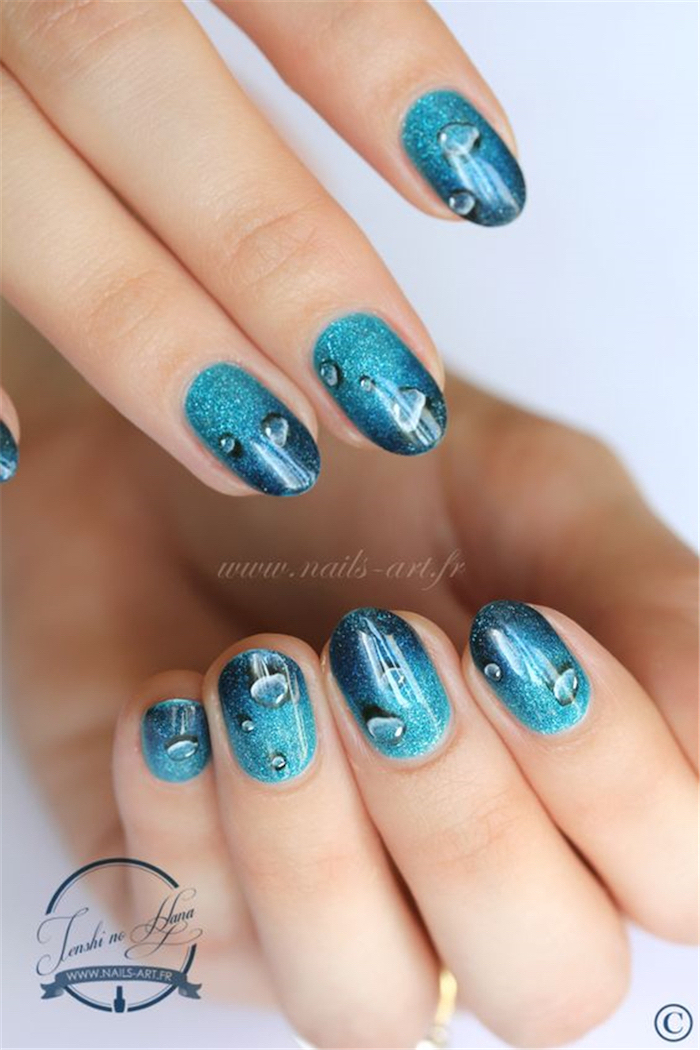 Watercolor can be beautiful as a painting, a tattoo, or even a nail design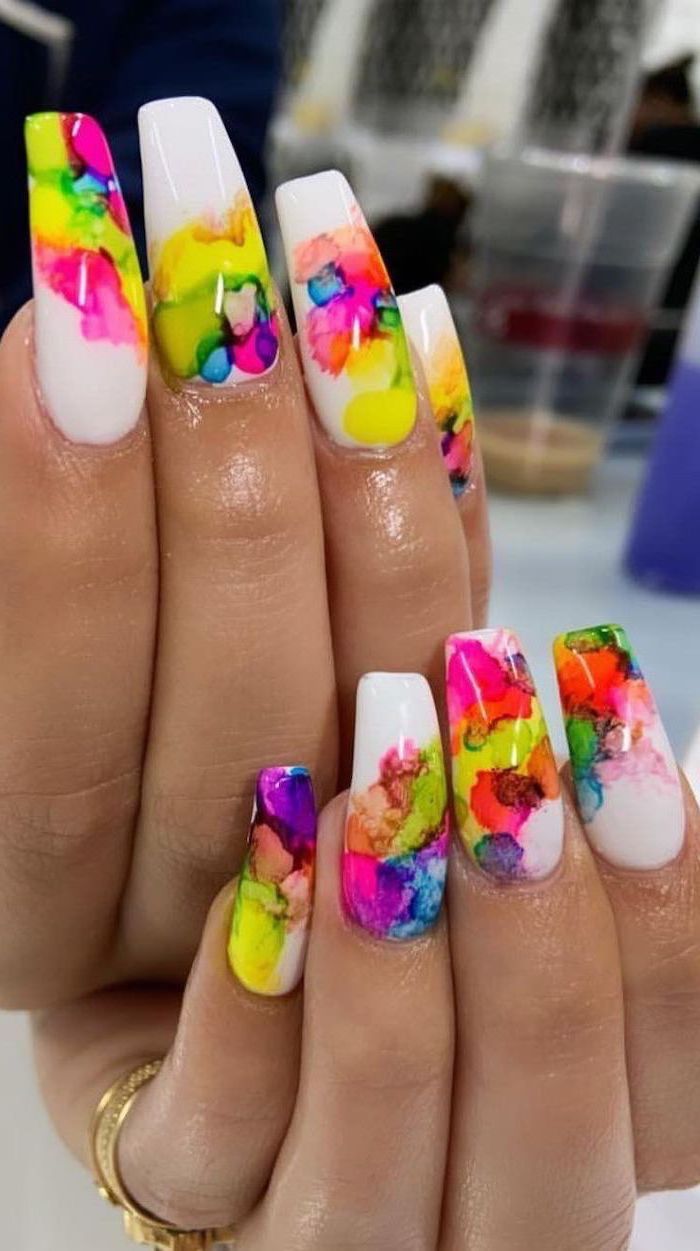 These cloudy nails are super cute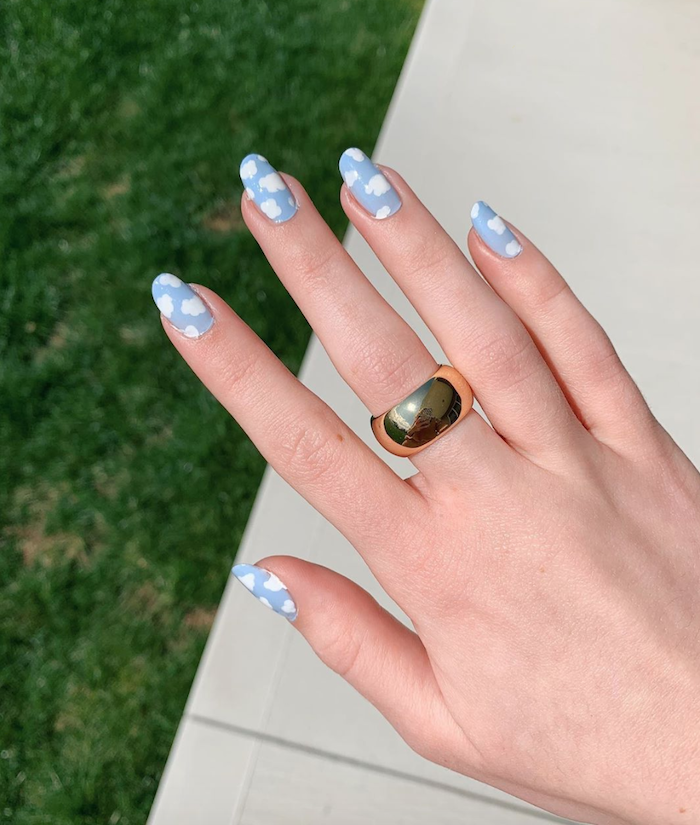 Minimalistic floral nails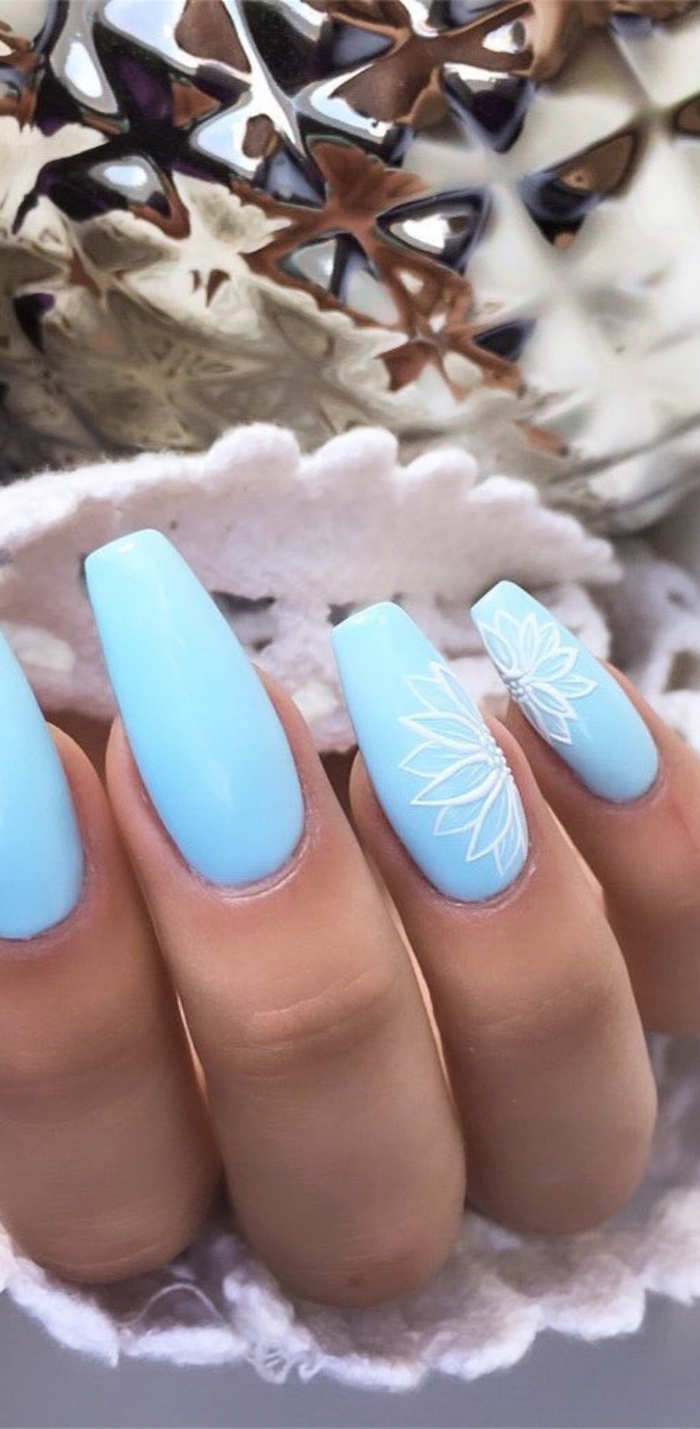 These must be the most fun nails ever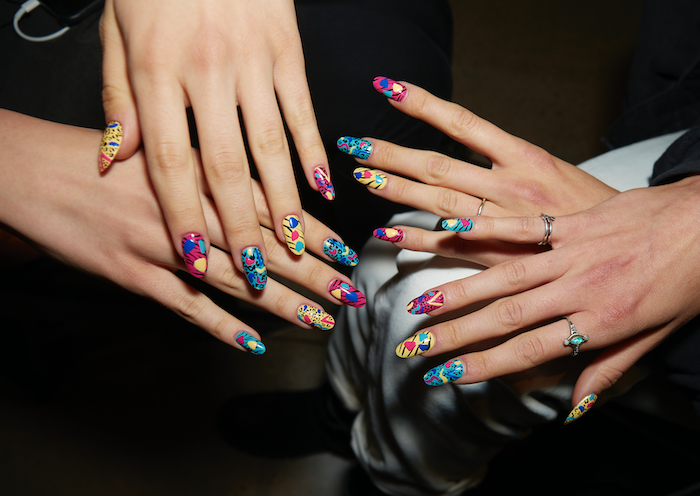 And so are these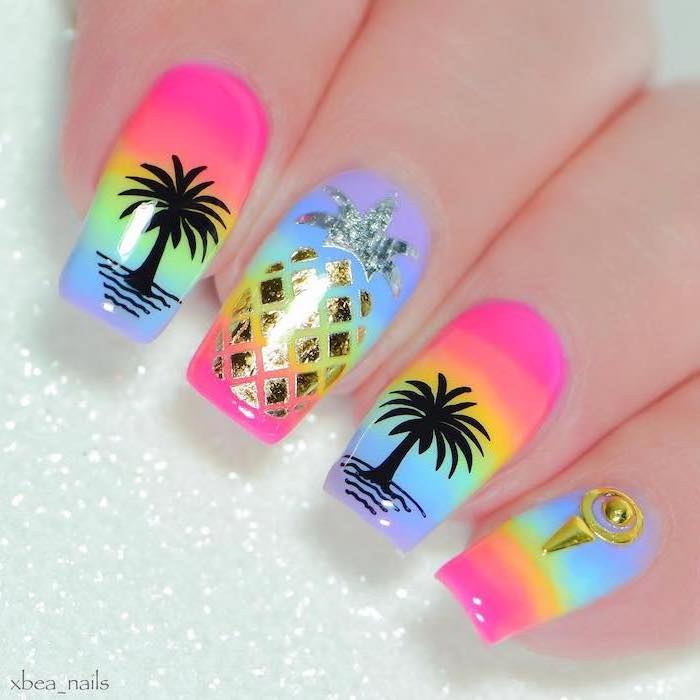 You can never go wrong with a little big of neon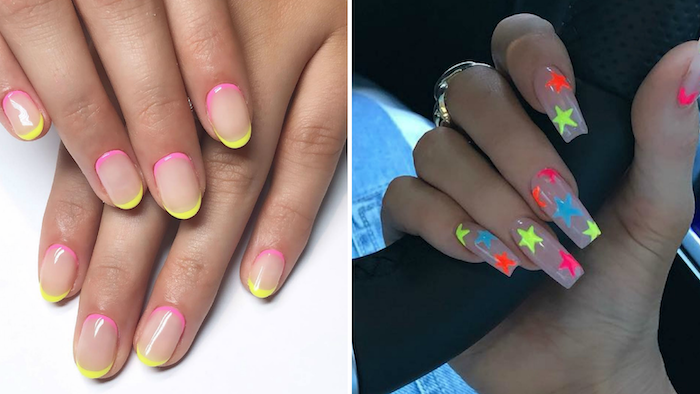 DIY tutorial – ombre nails perfect for summer

Ocean waves ombre nails – DIY tutorial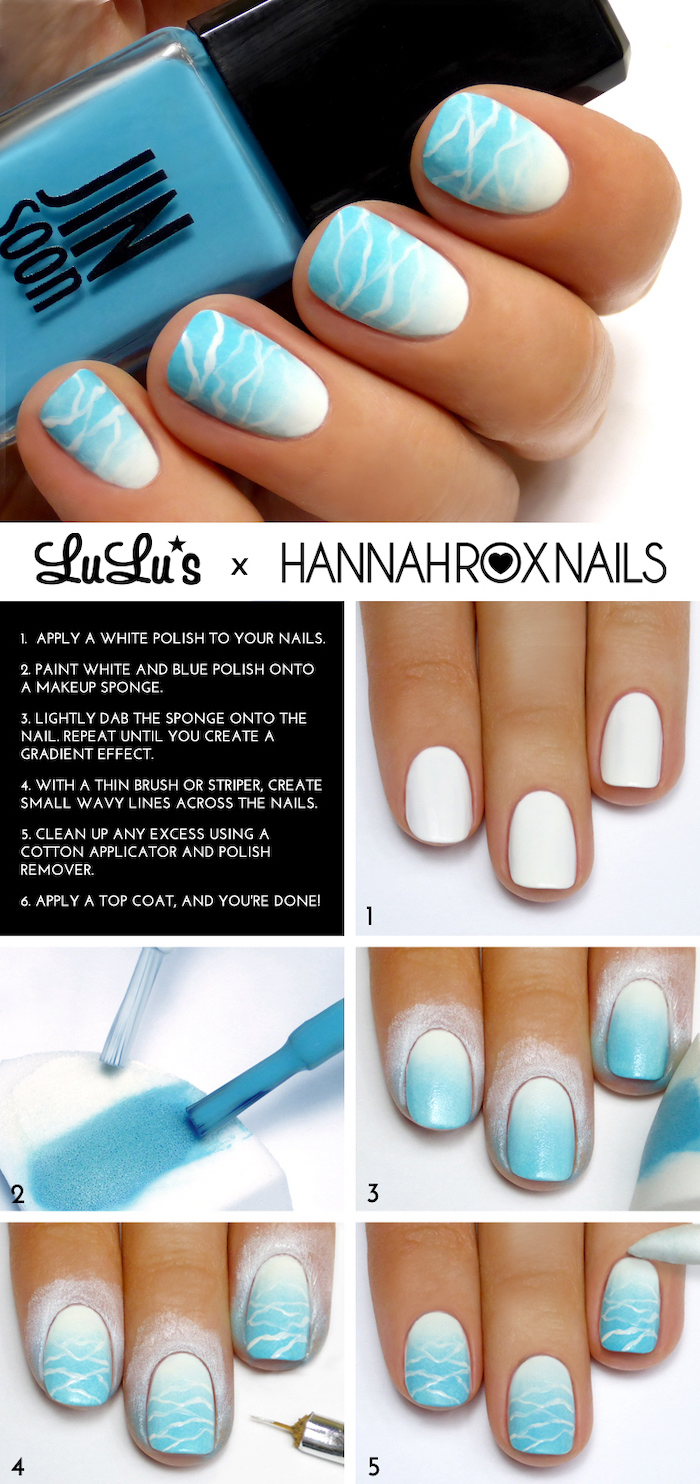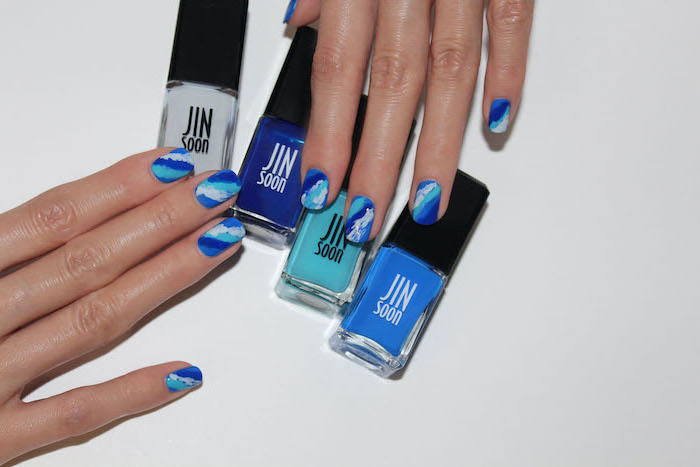 Keep scrolling through our gallery to find even more summer nail designs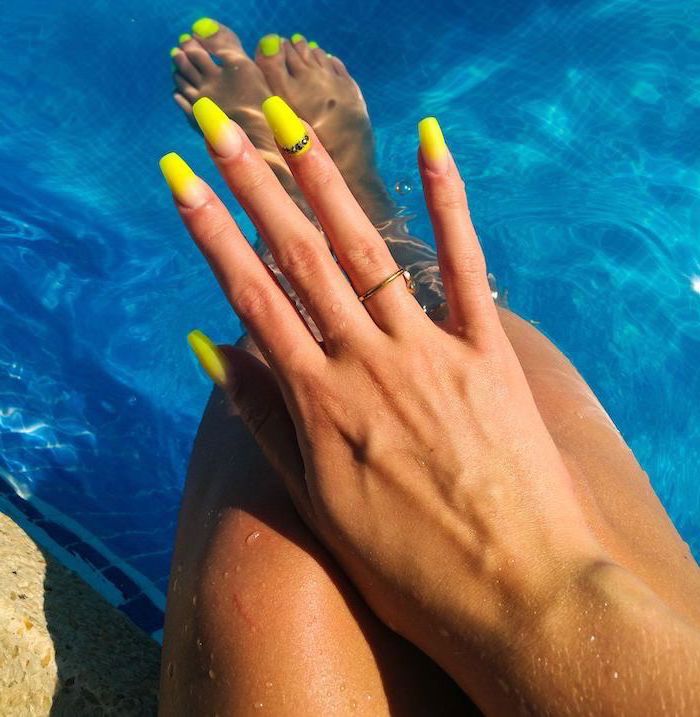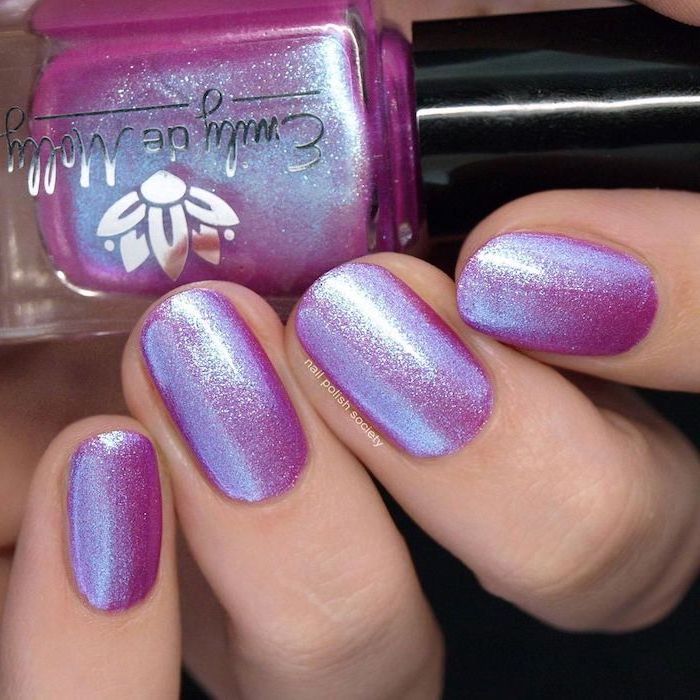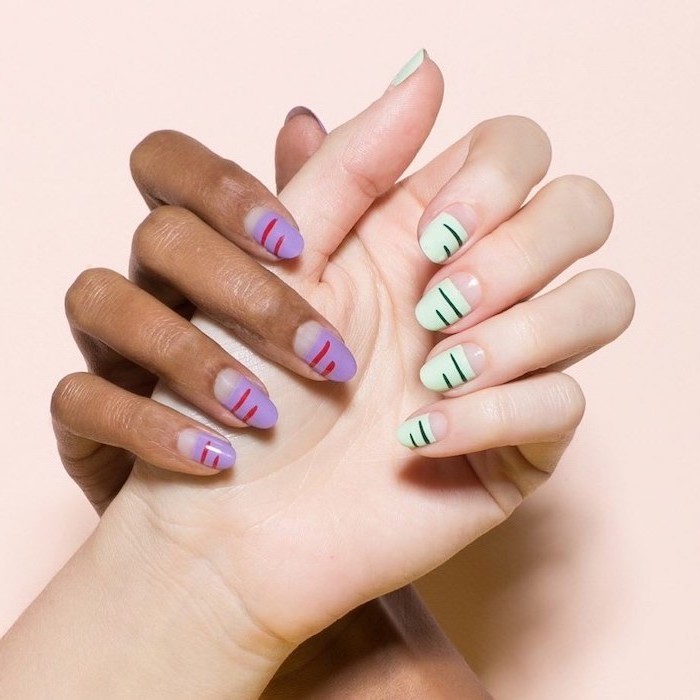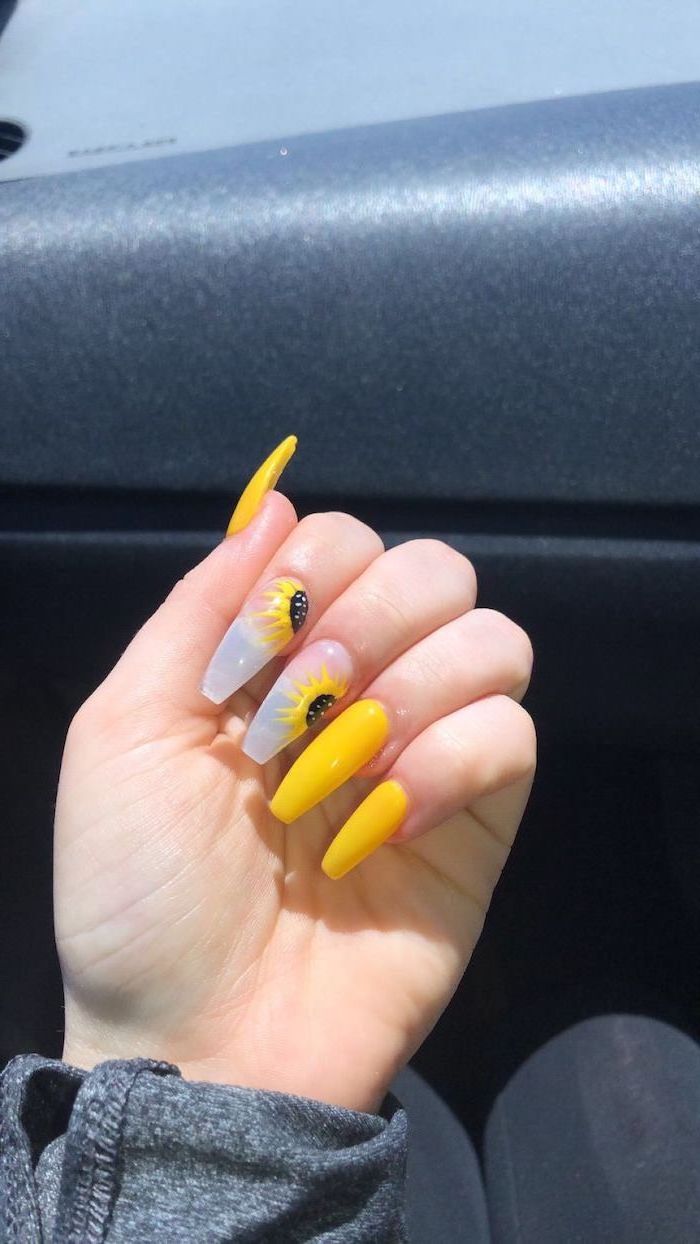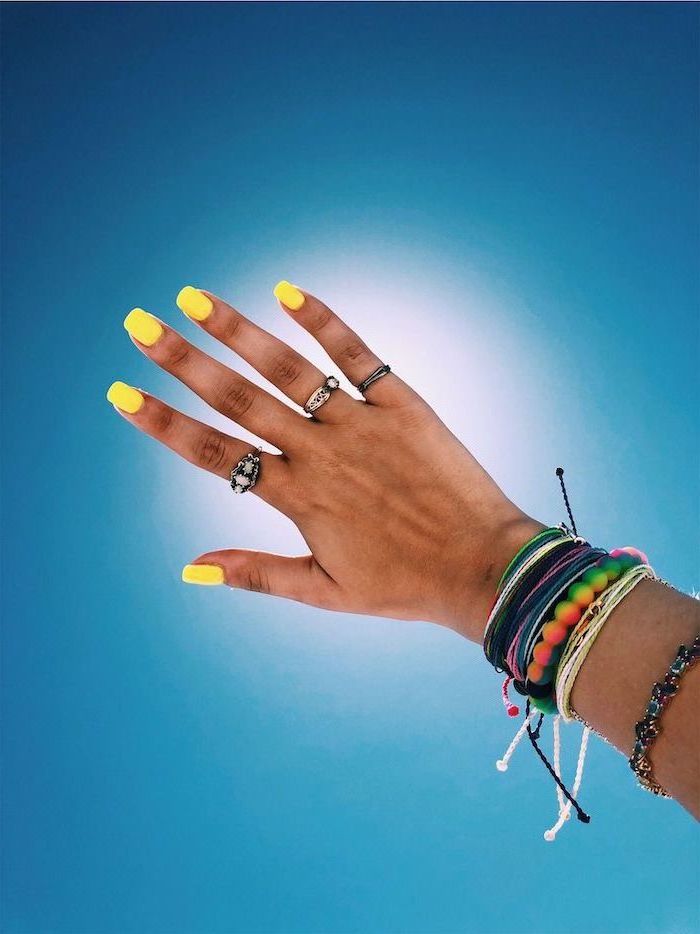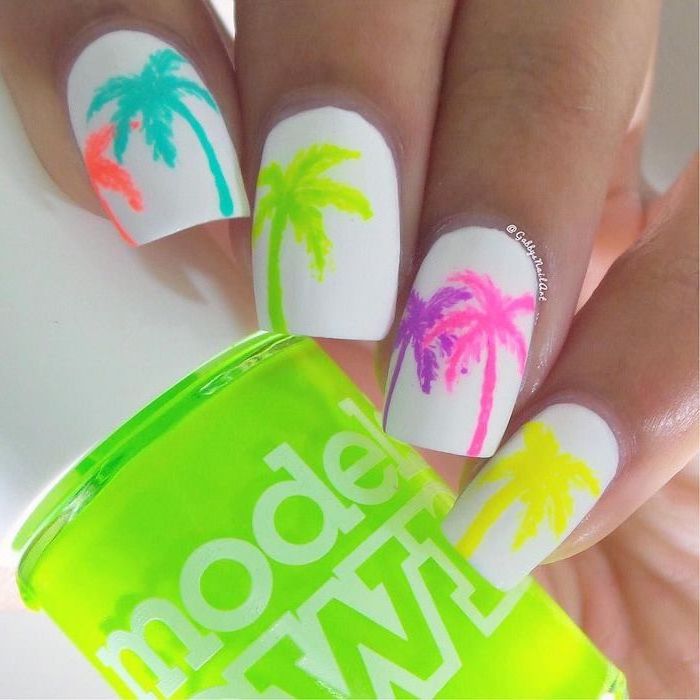 French tip nail designs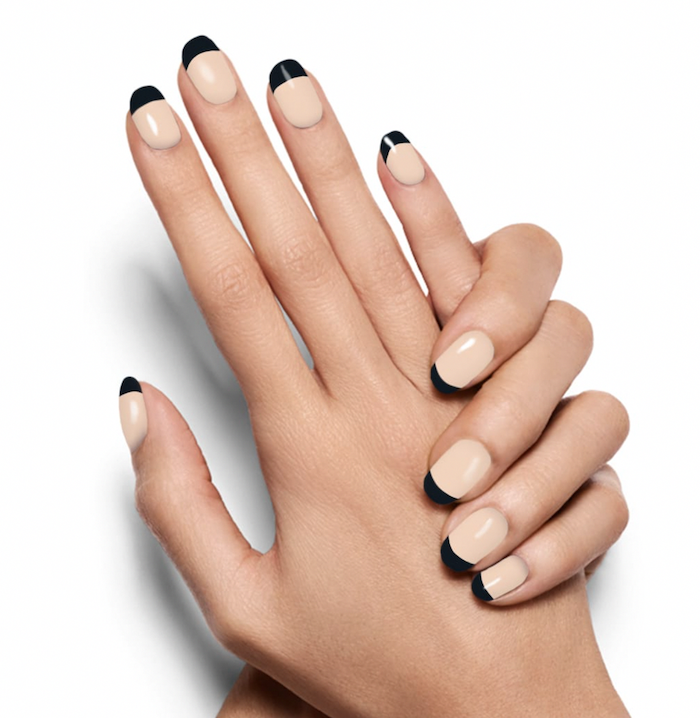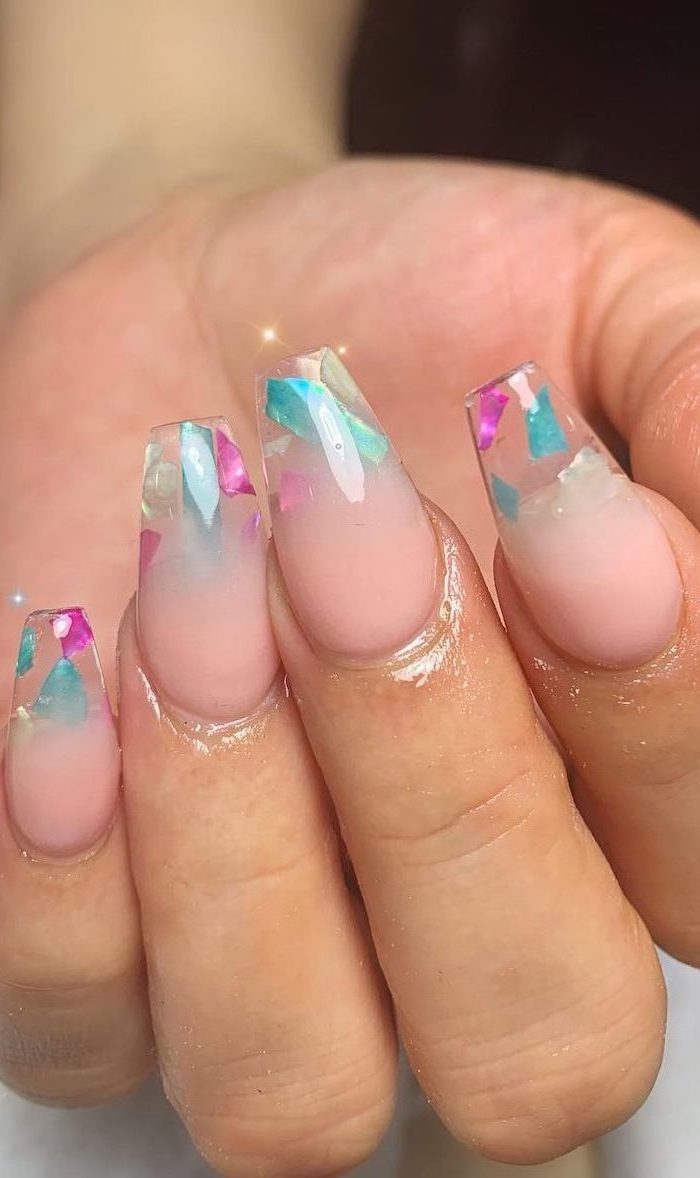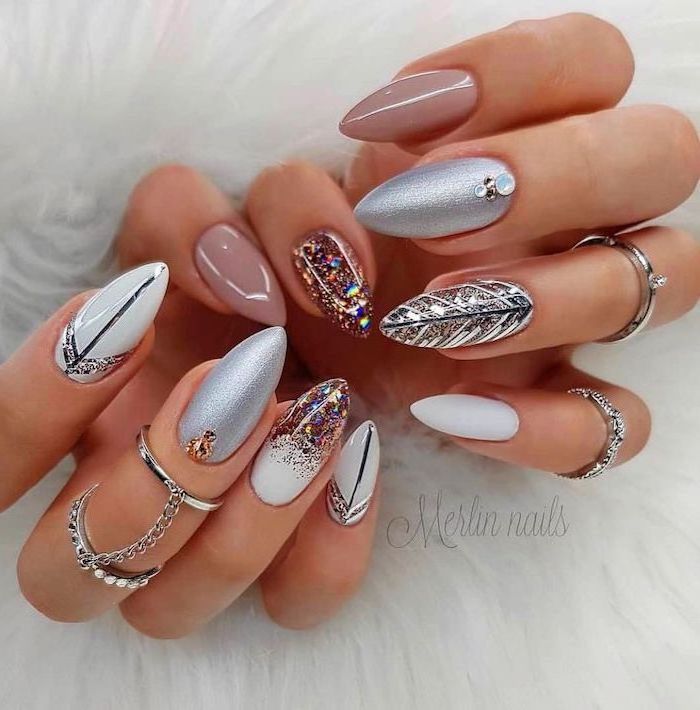 Cute nail designs with flowers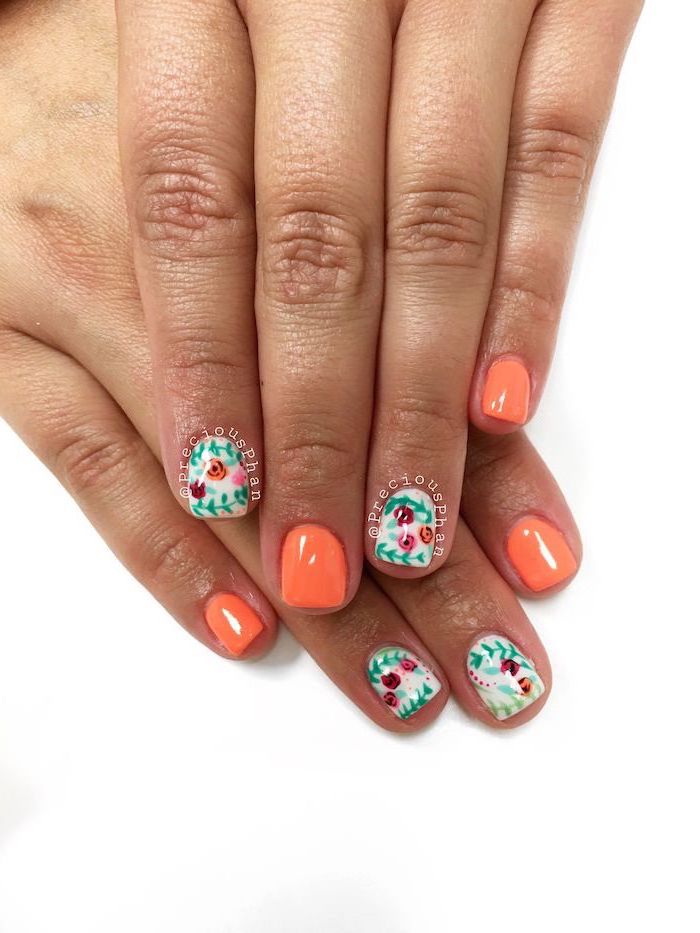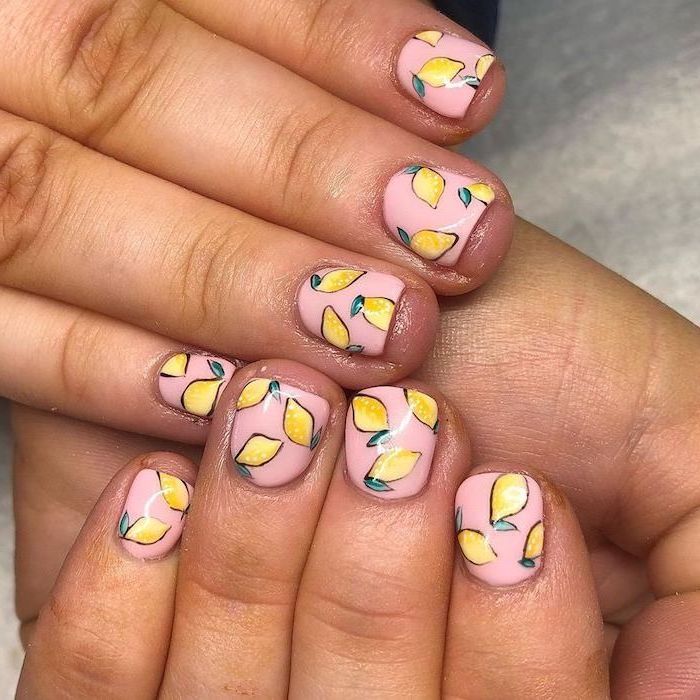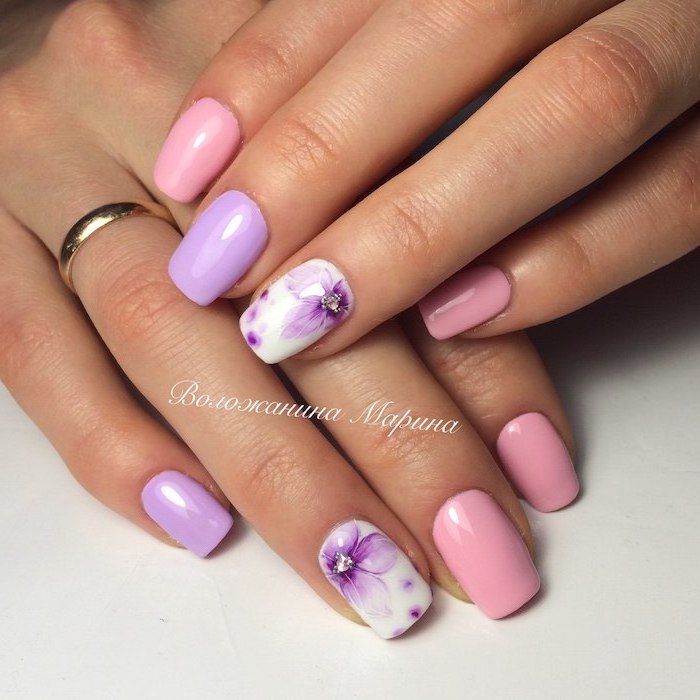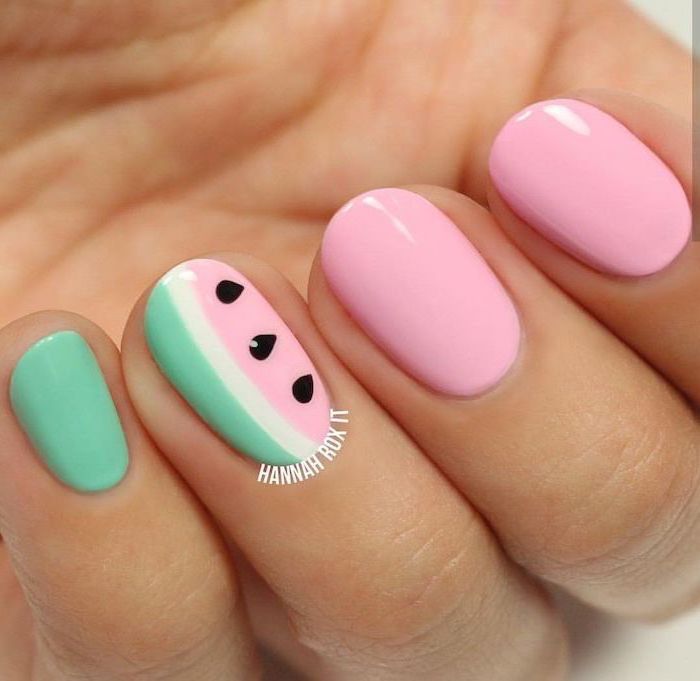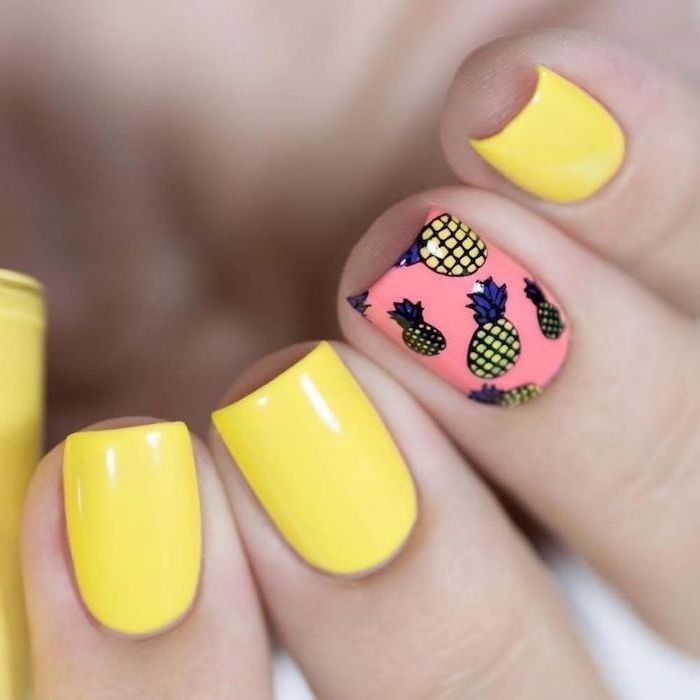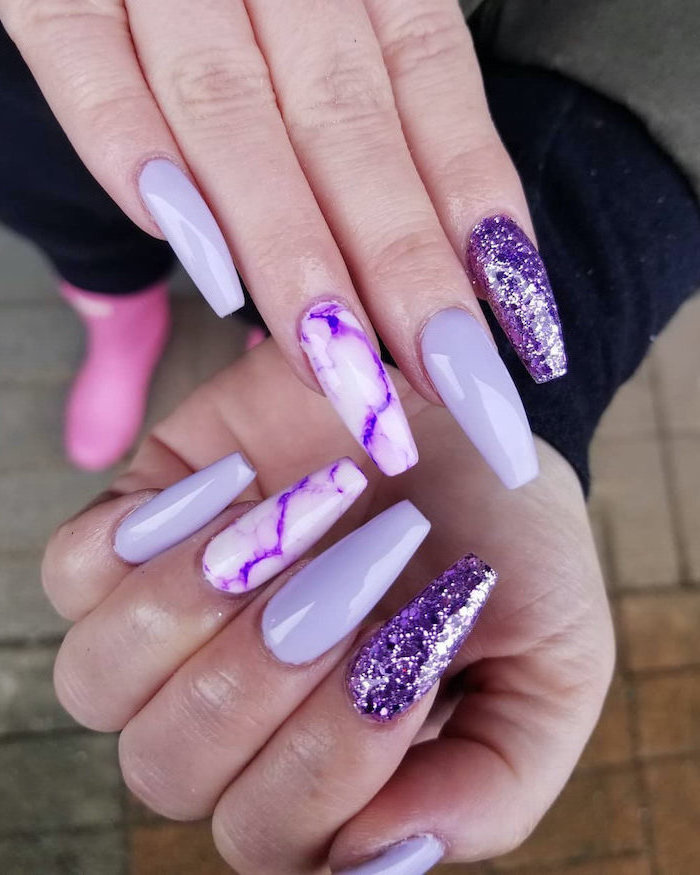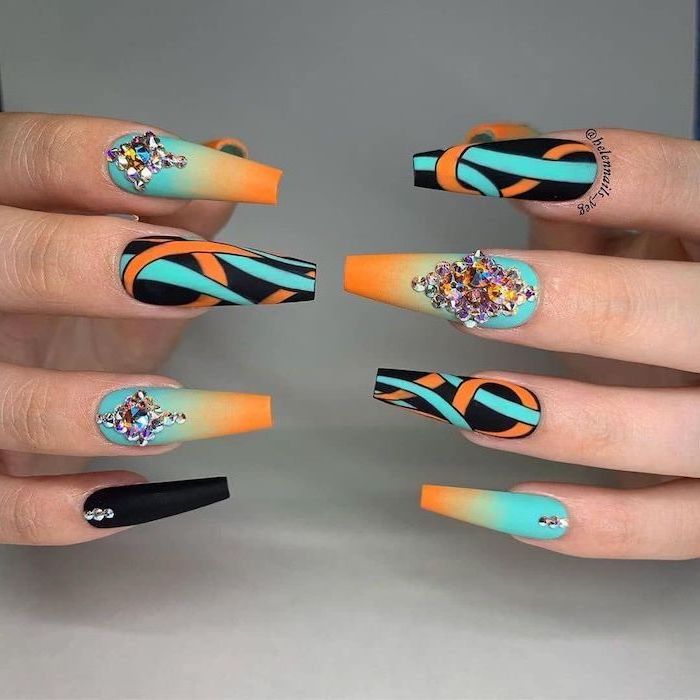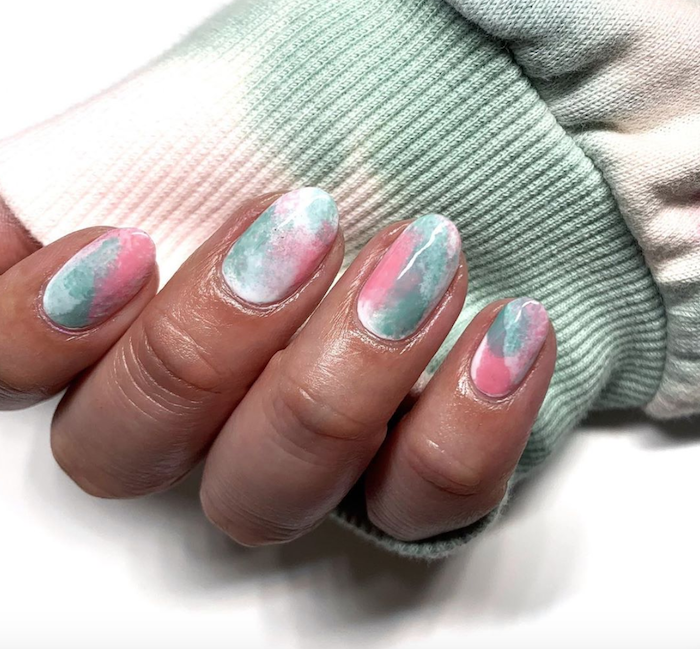 Blue nail designs reminiscent of summer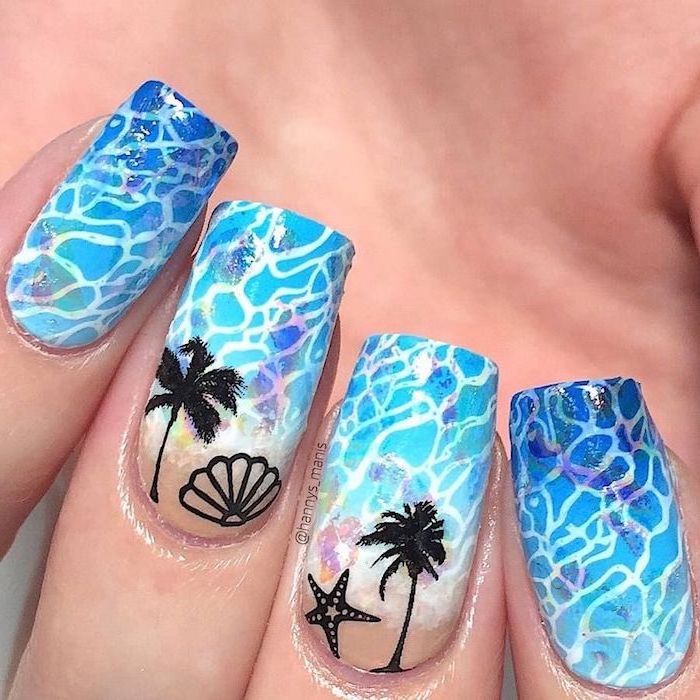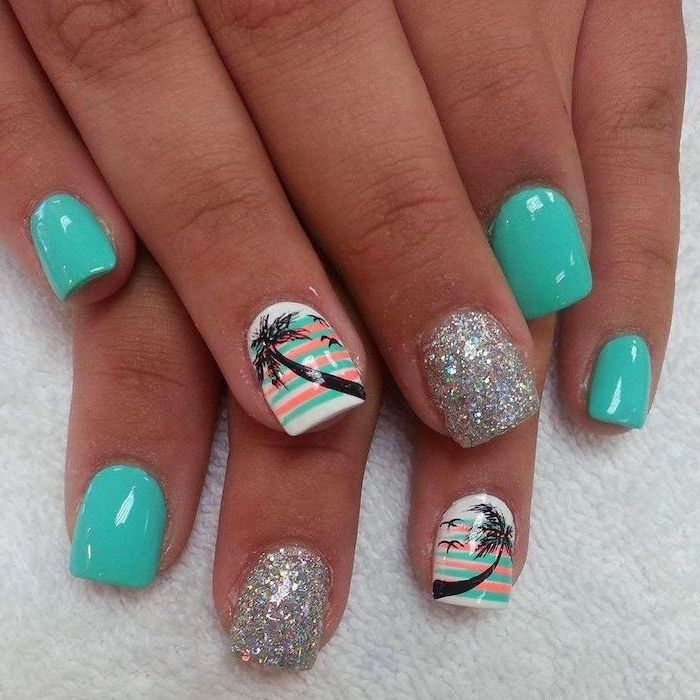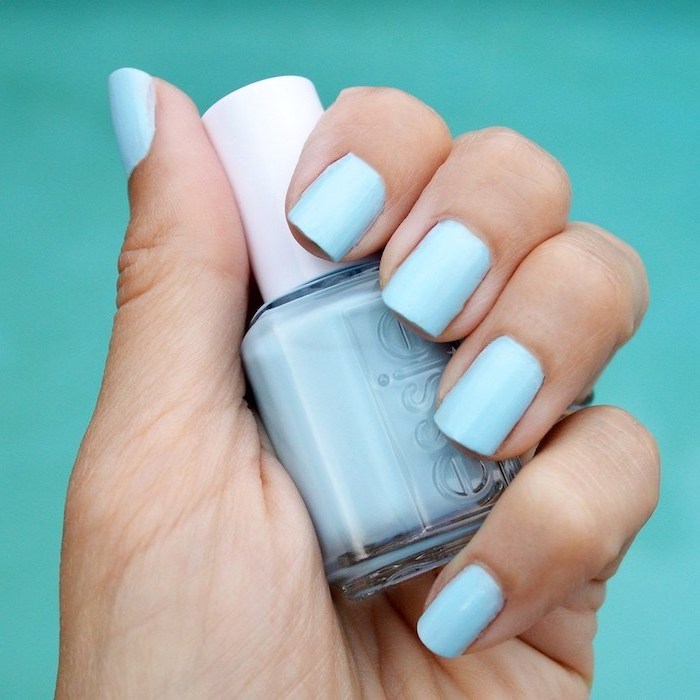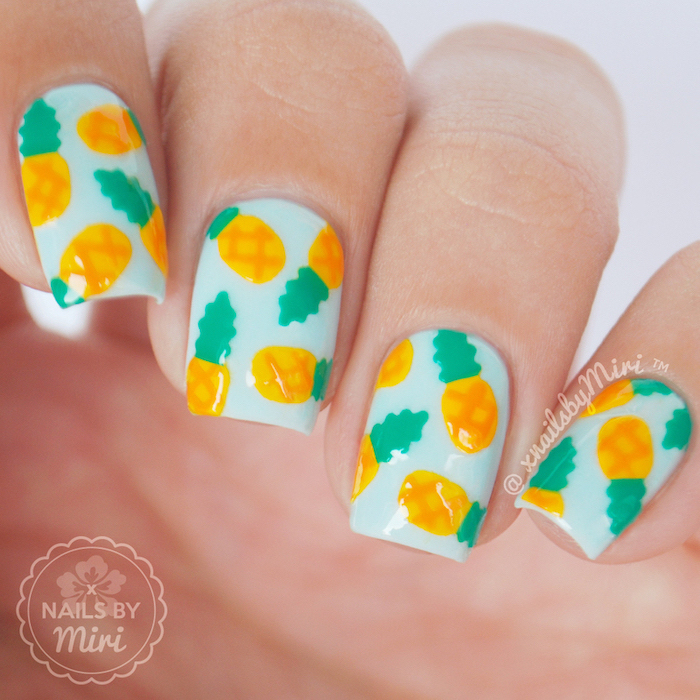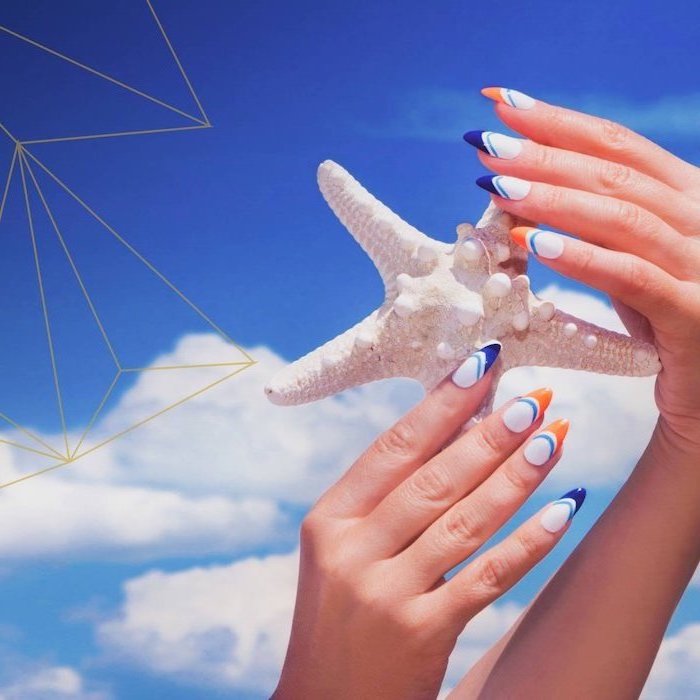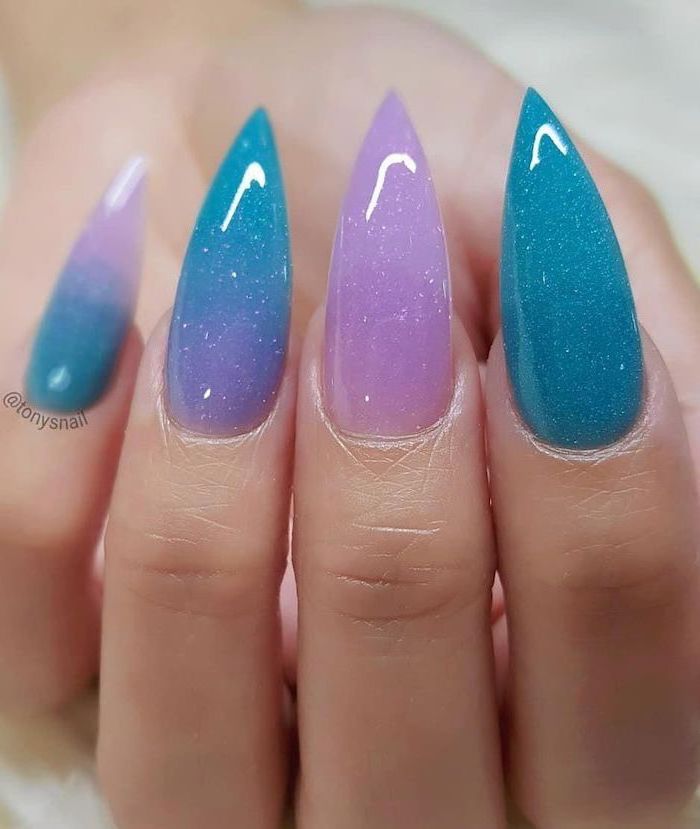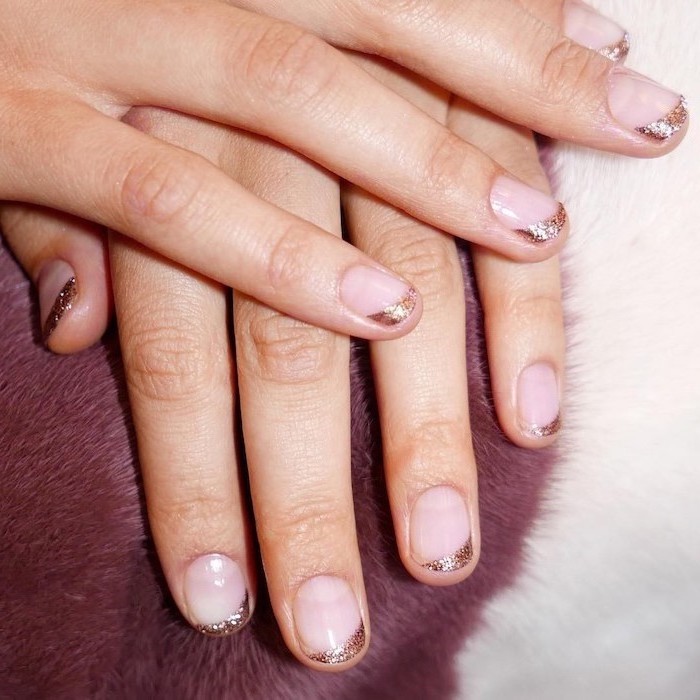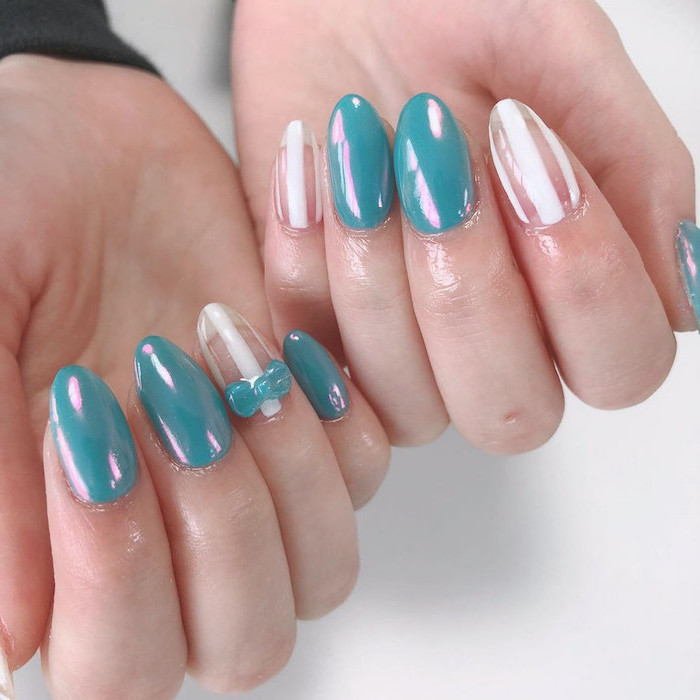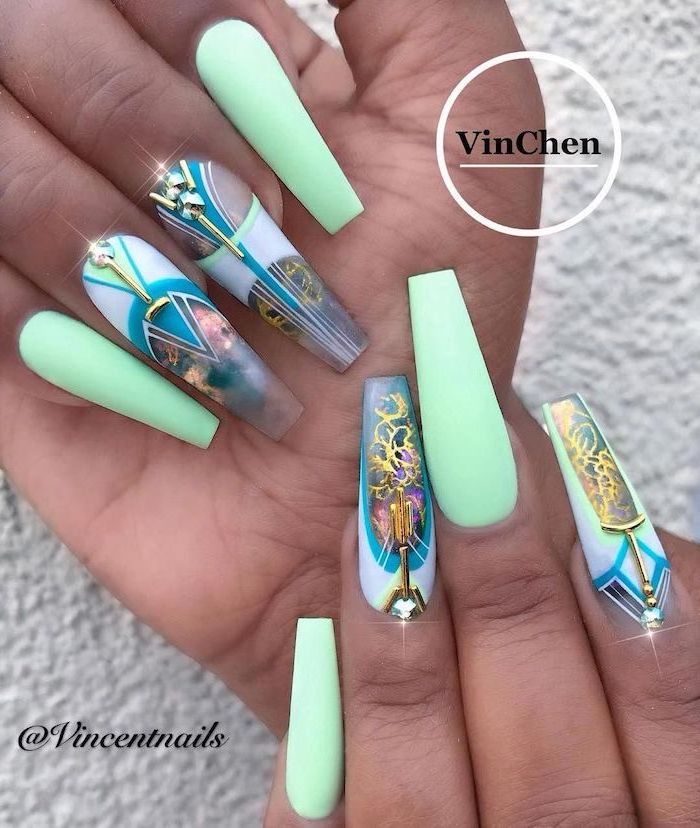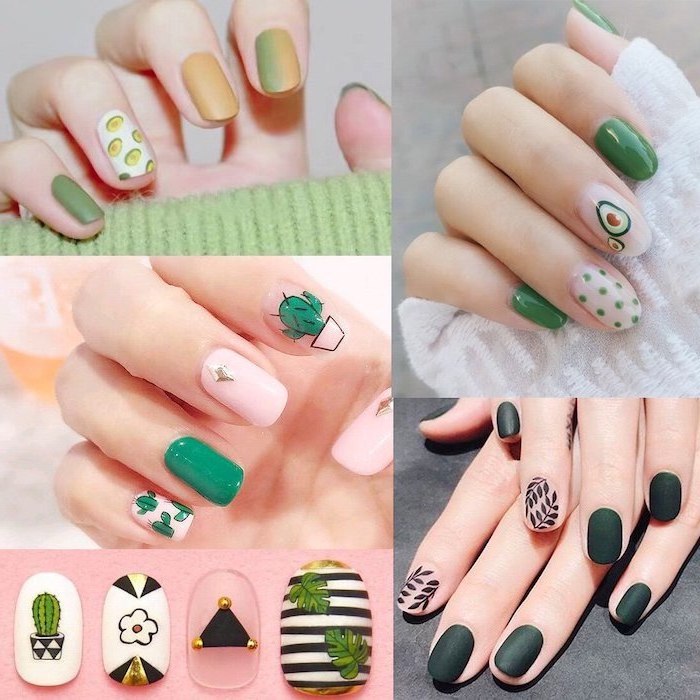 Cute nail ideas with sunflowers – the flower of the summer season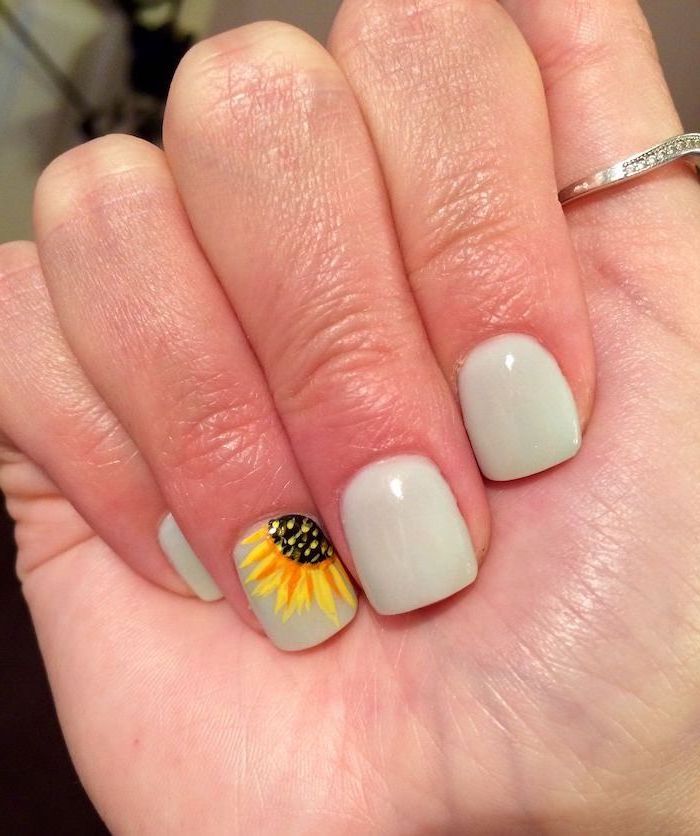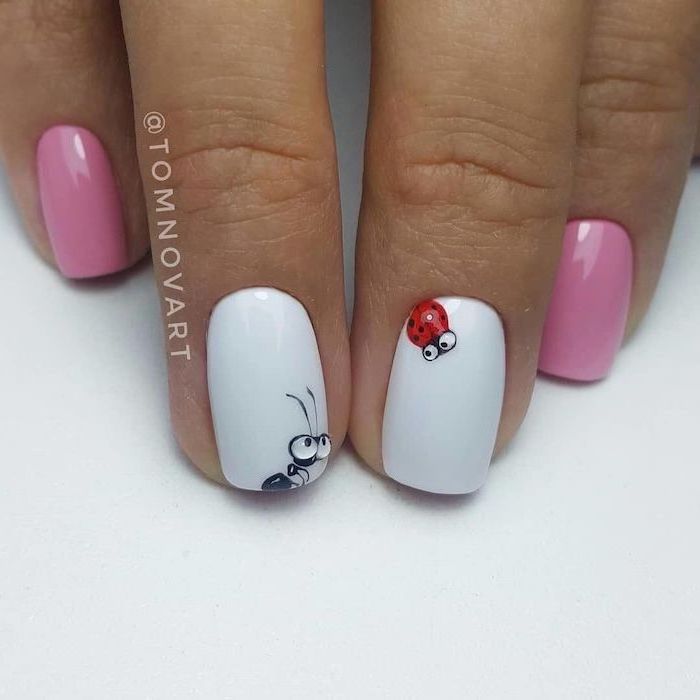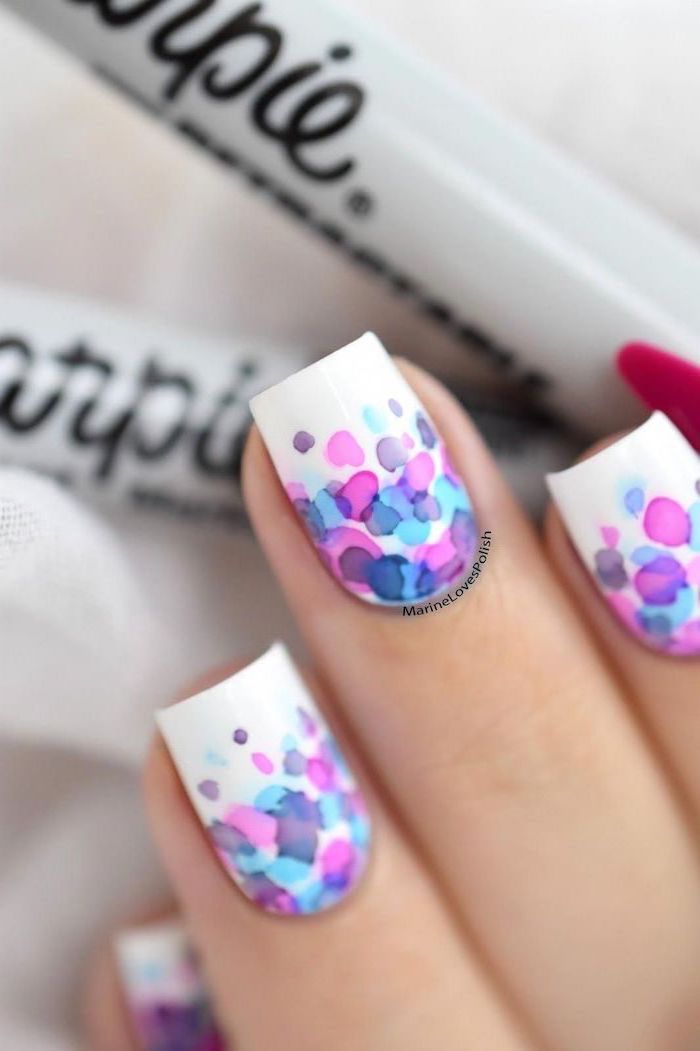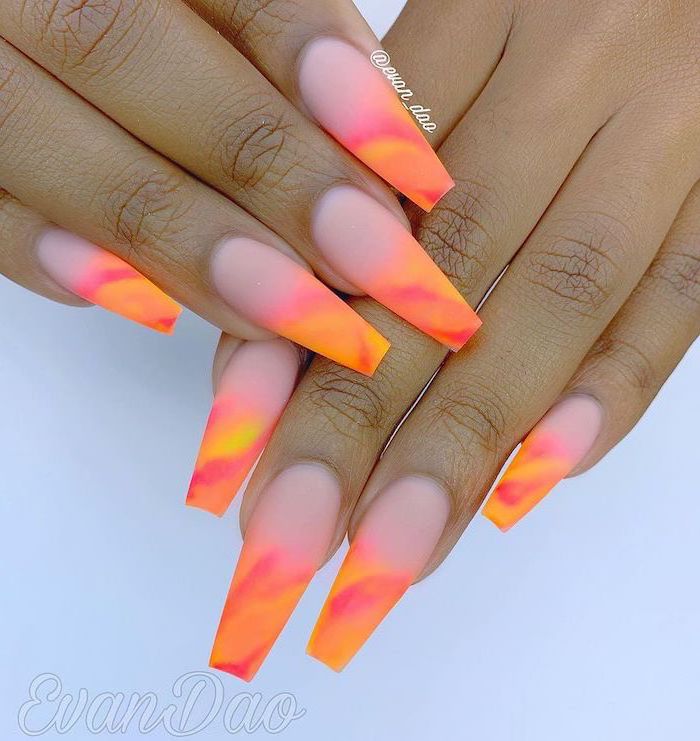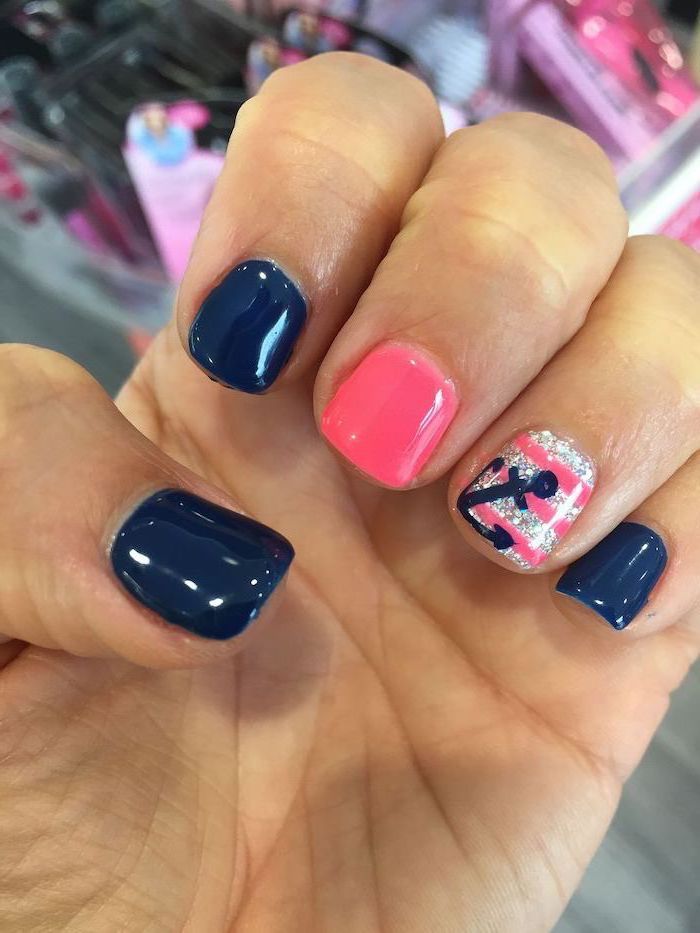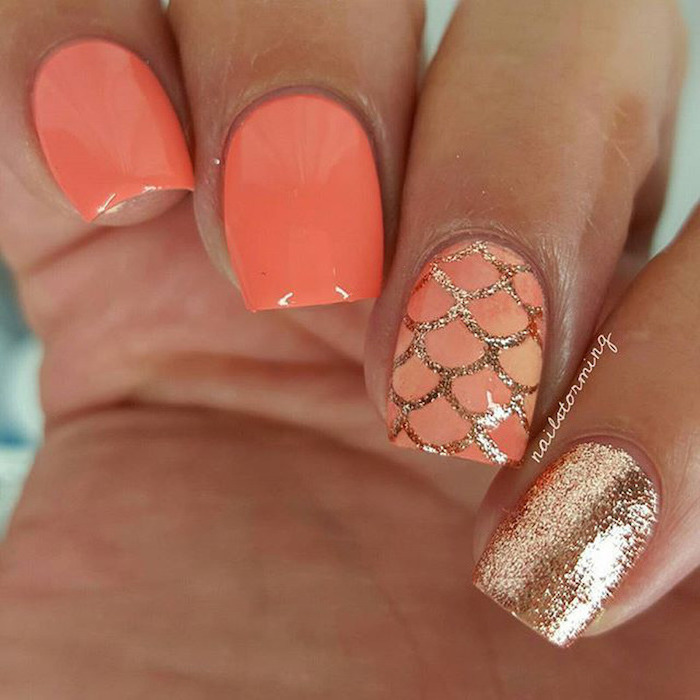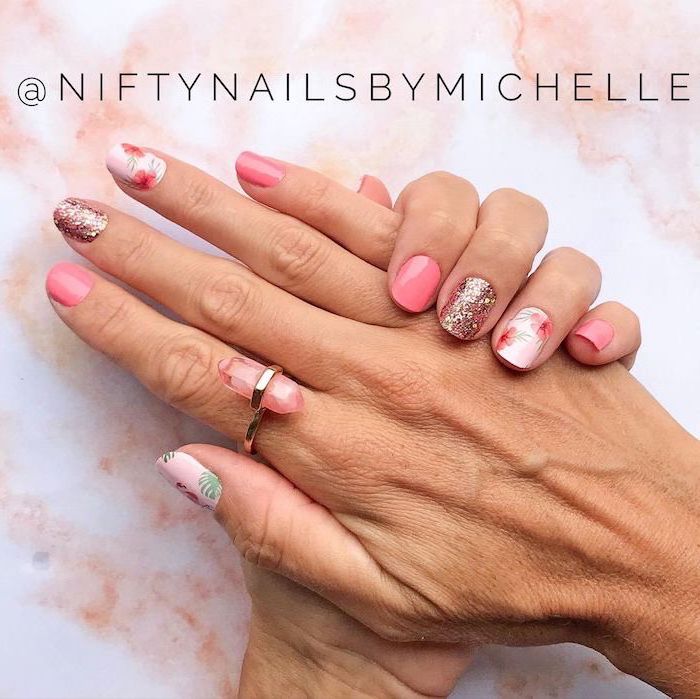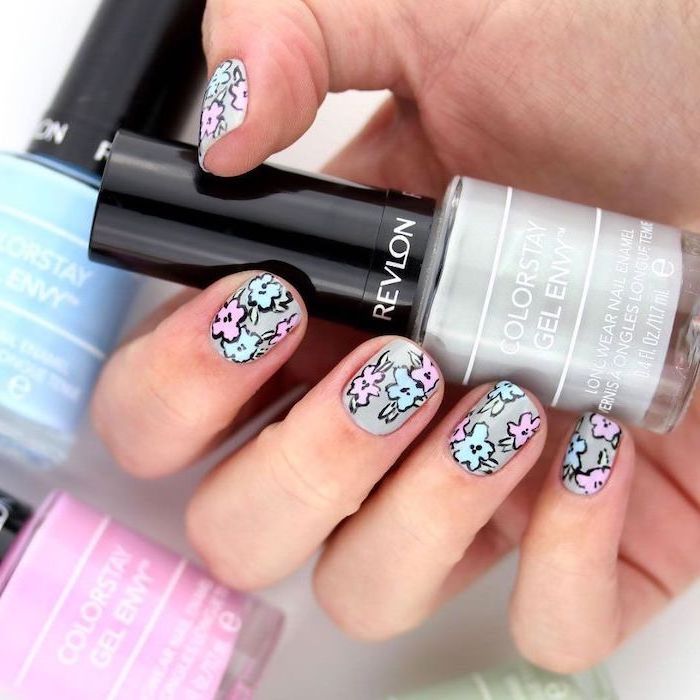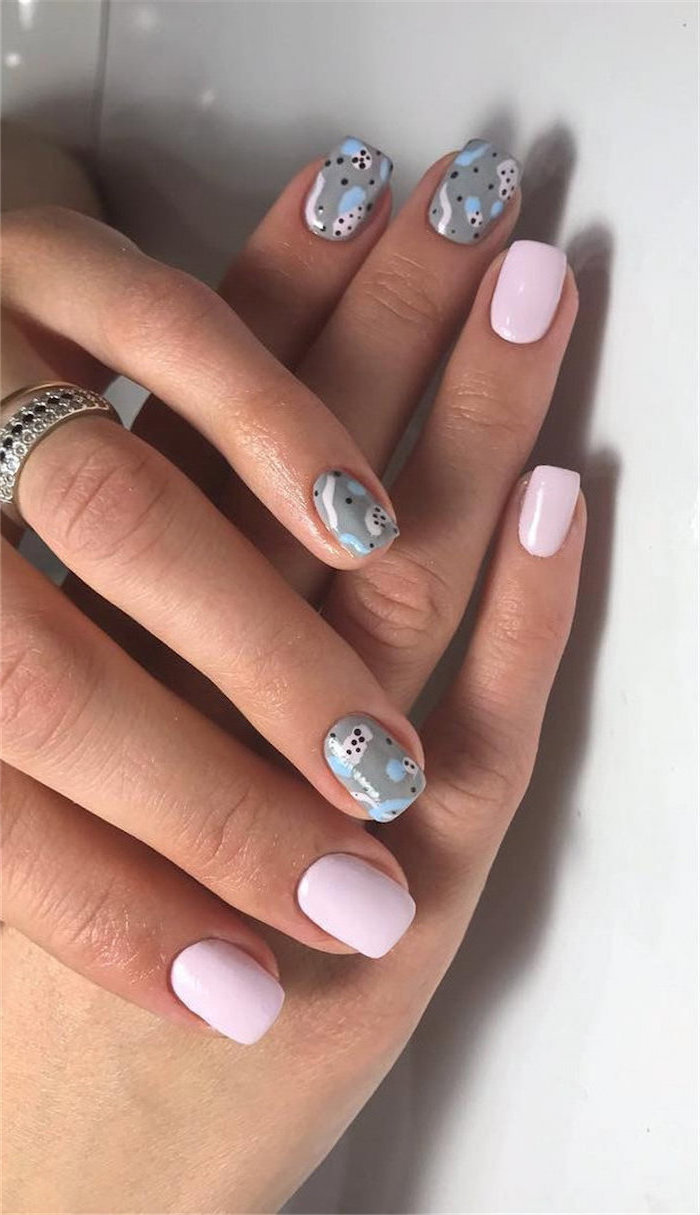 Neutral cute summer nails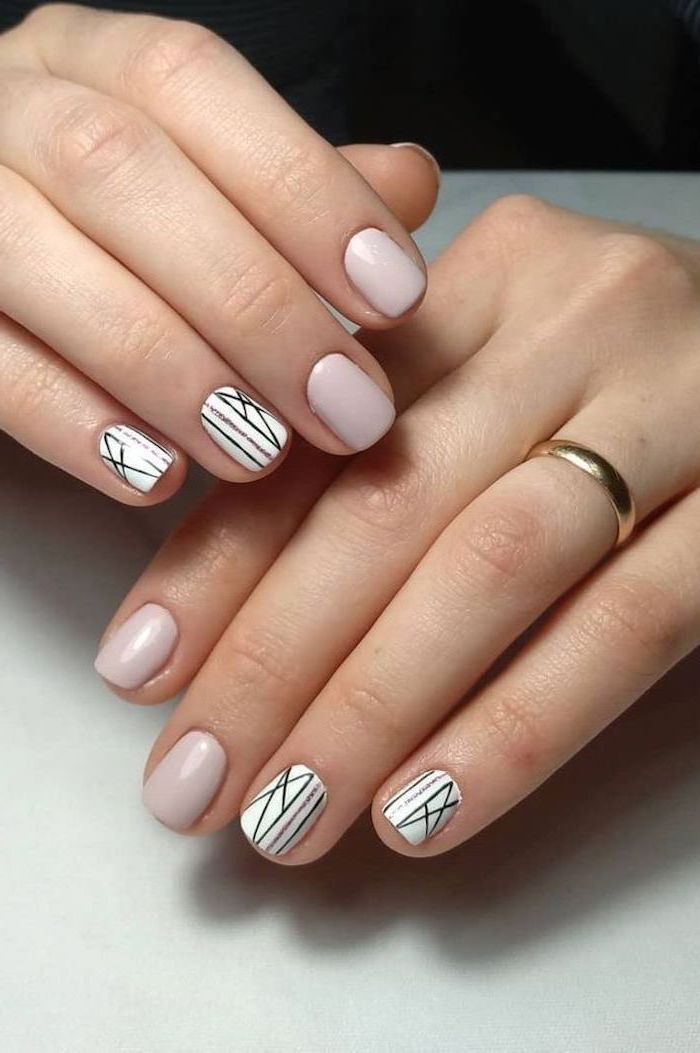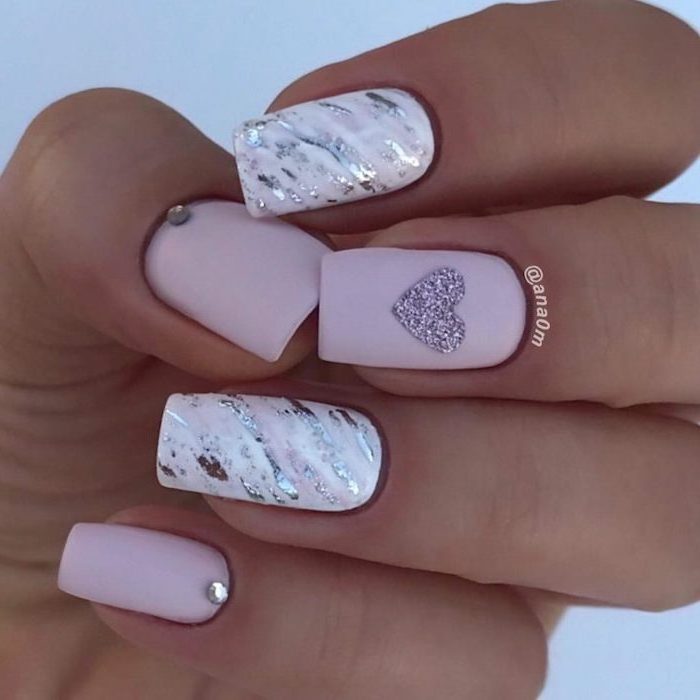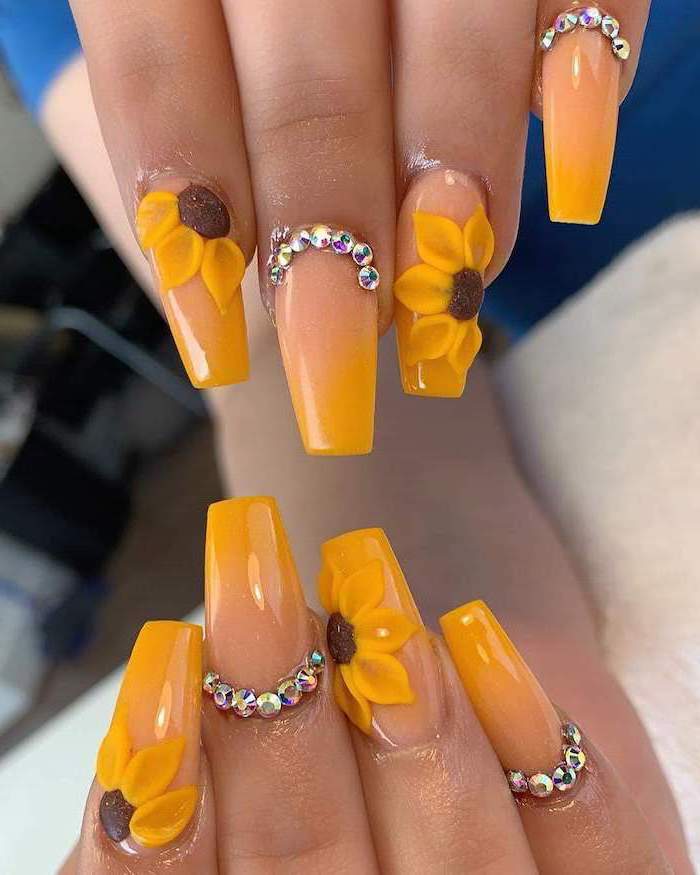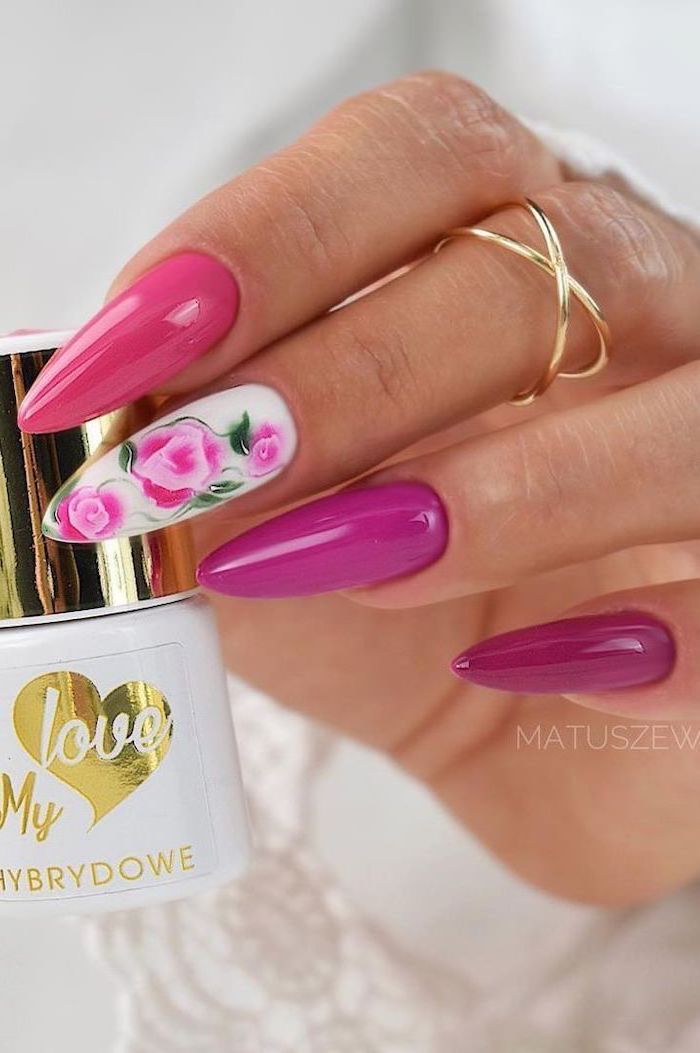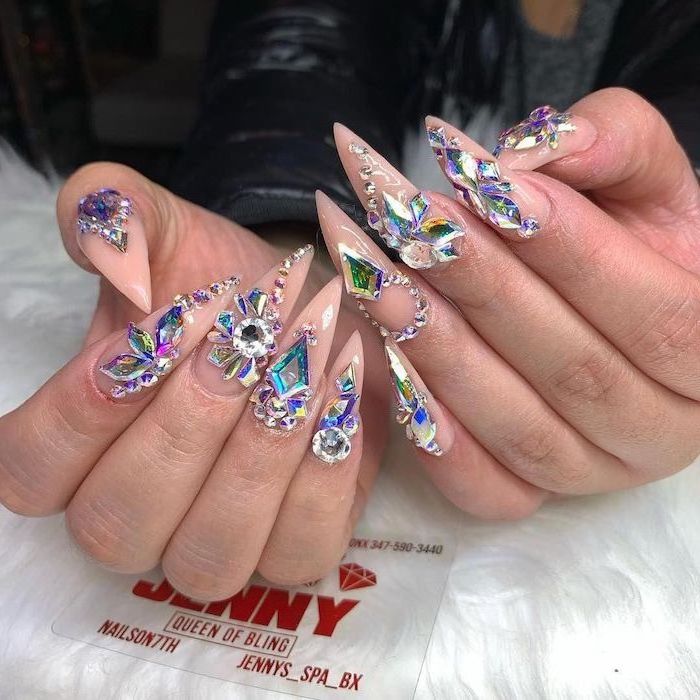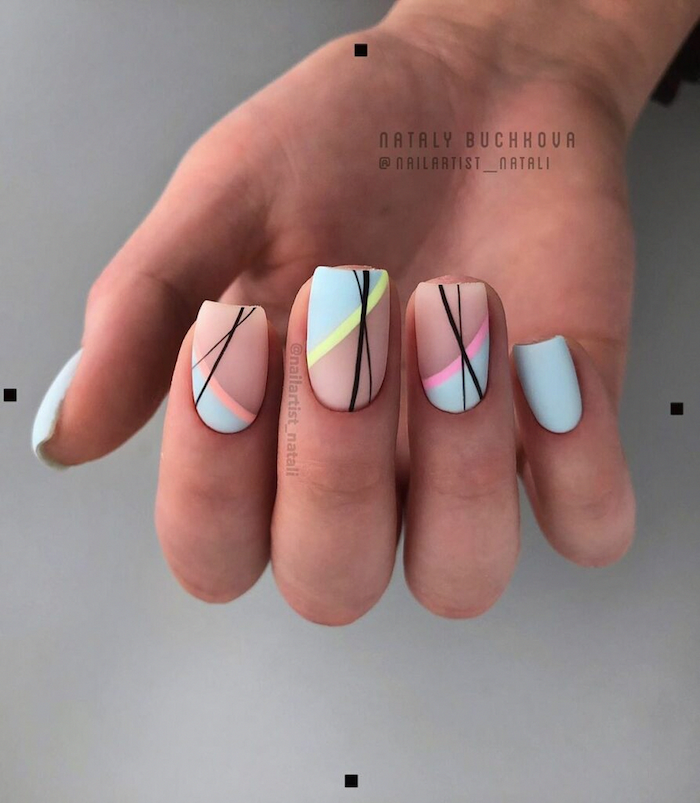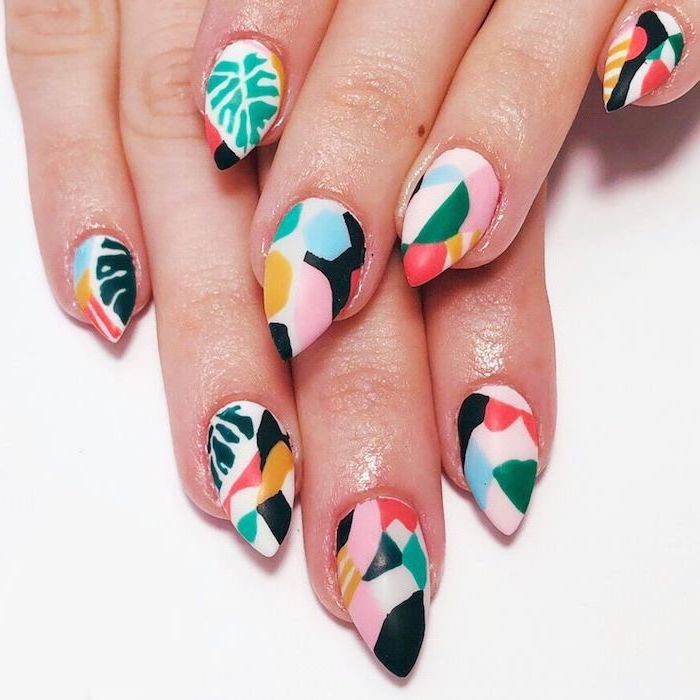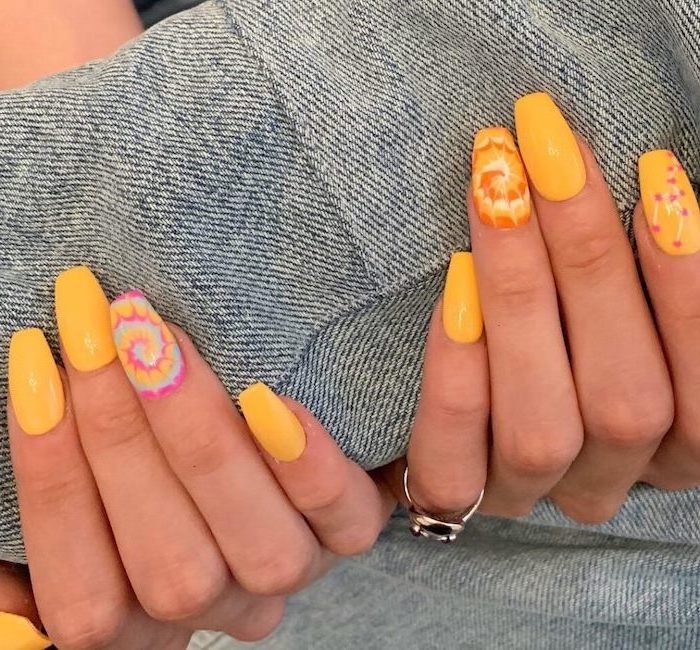 The perfect vacation nails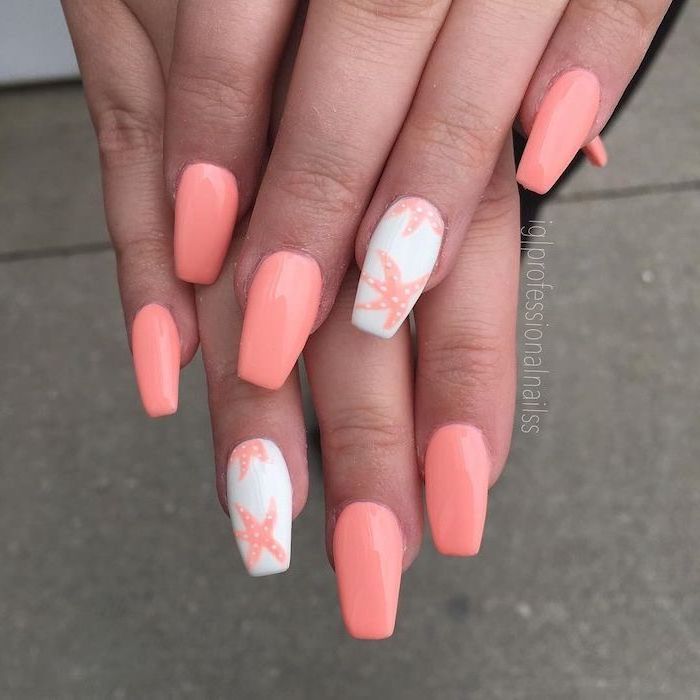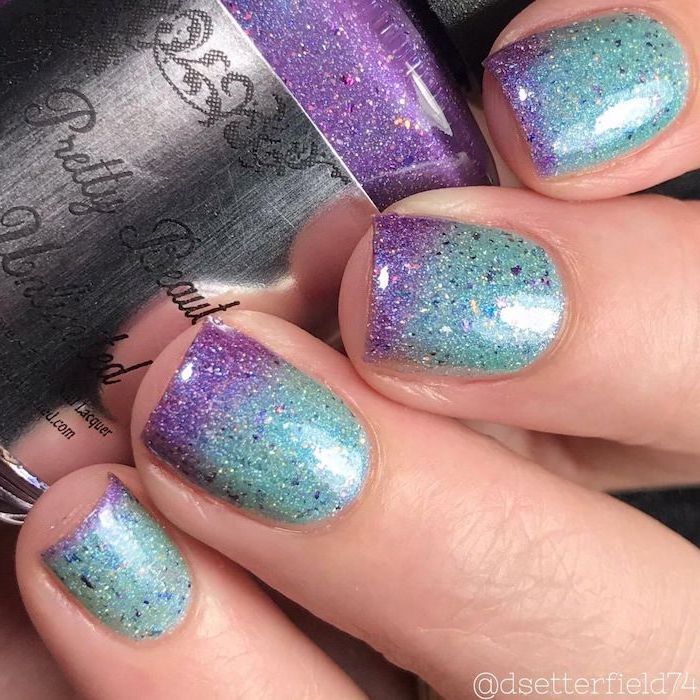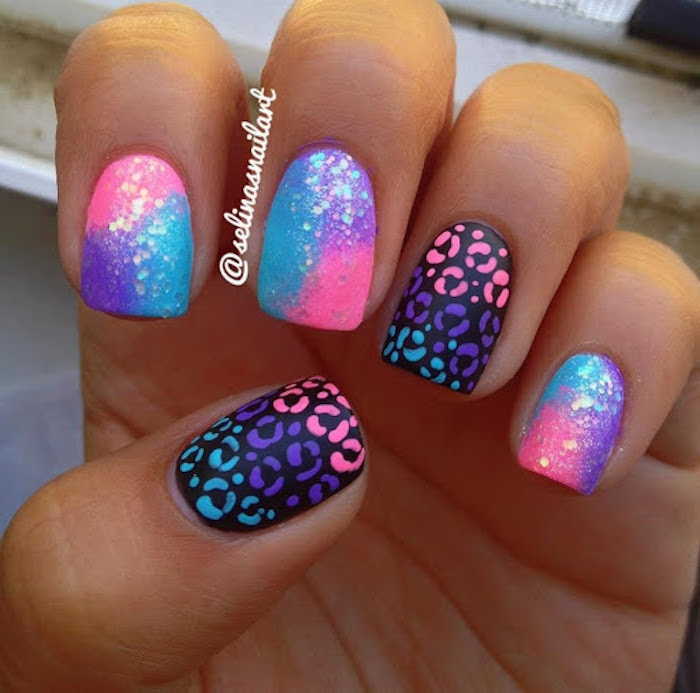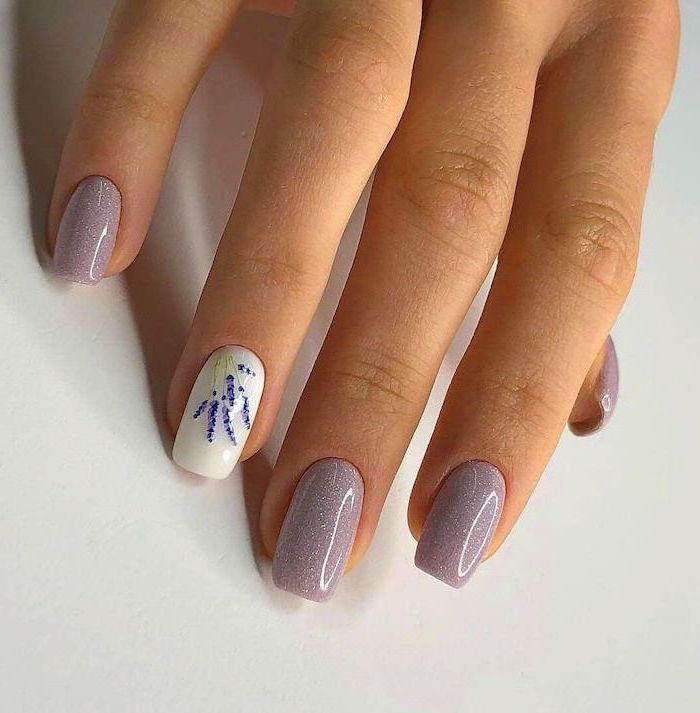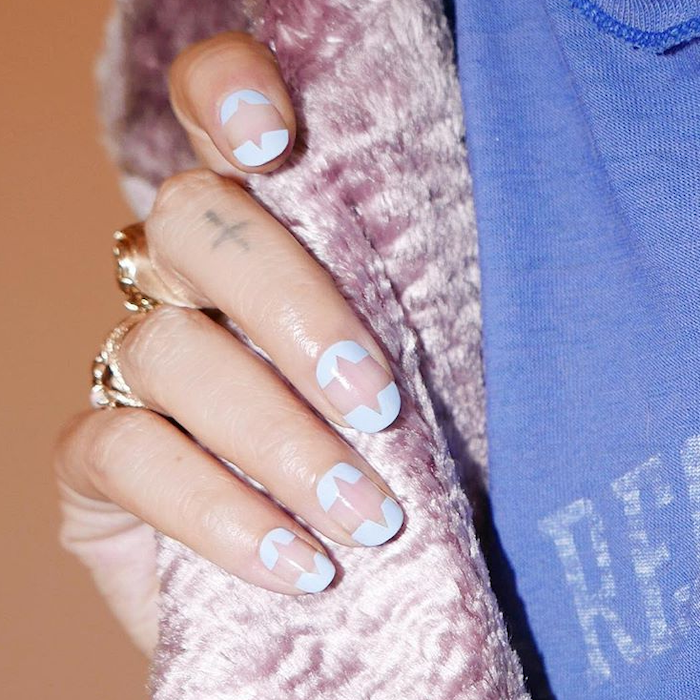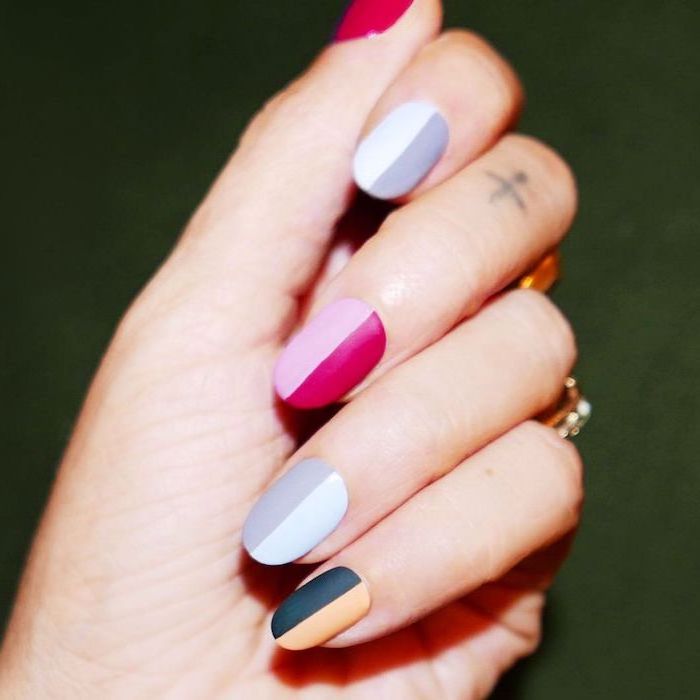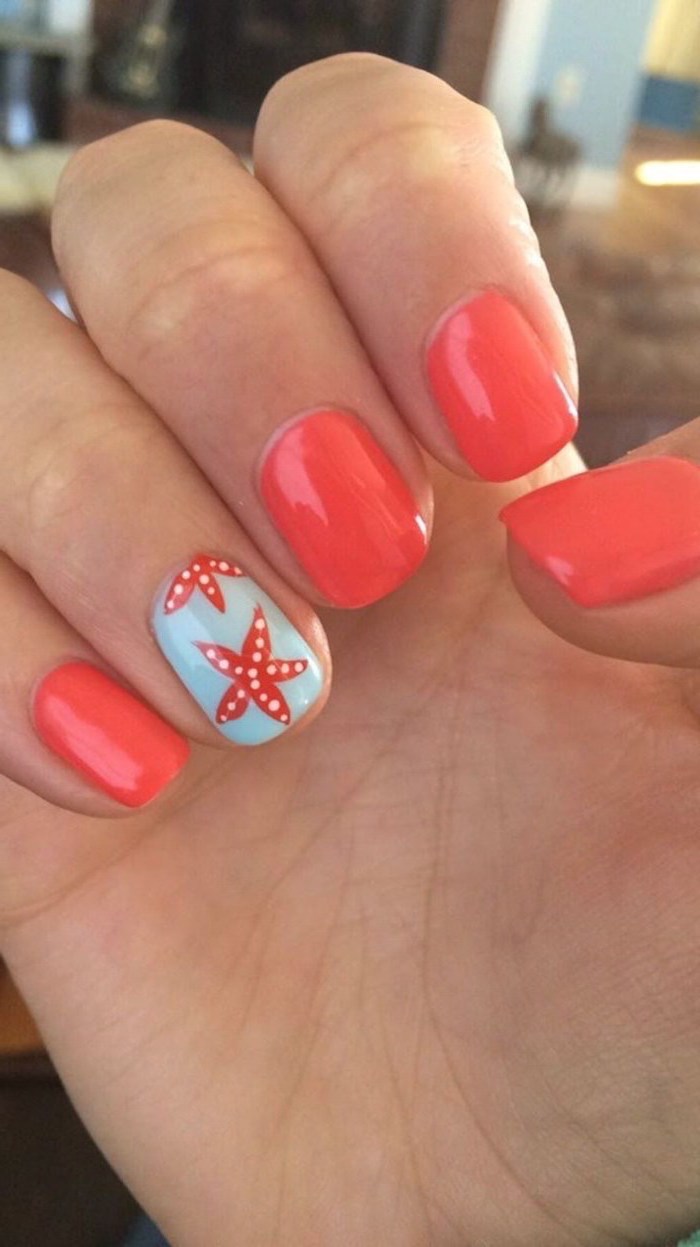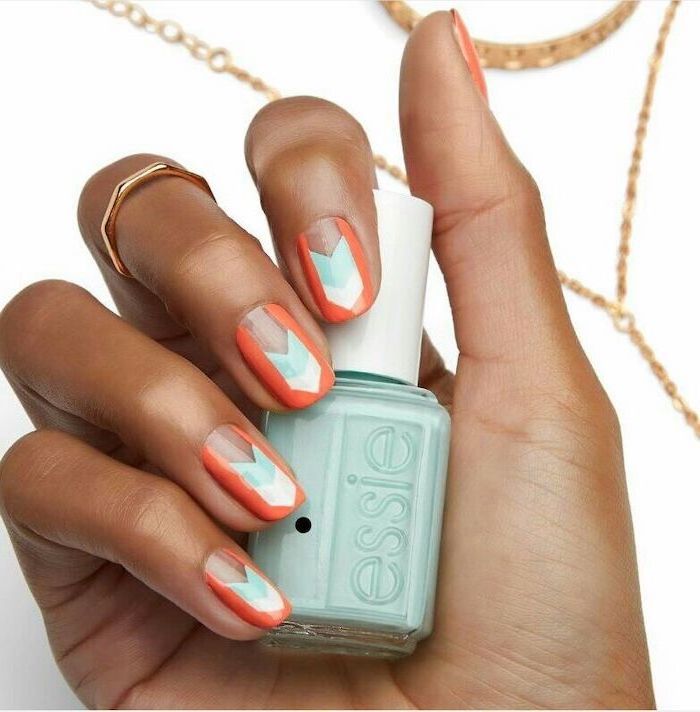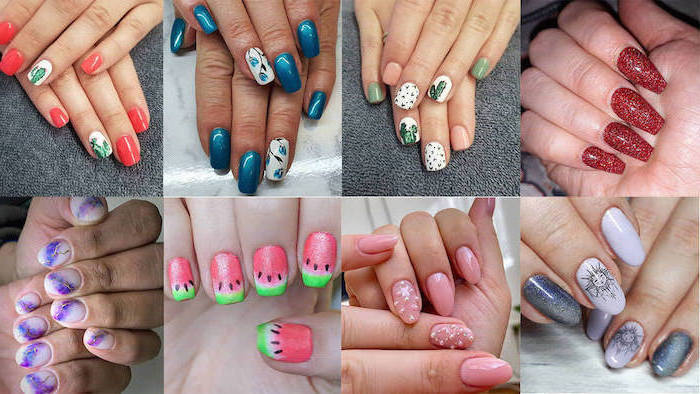 Omre nails – nail ideas 2020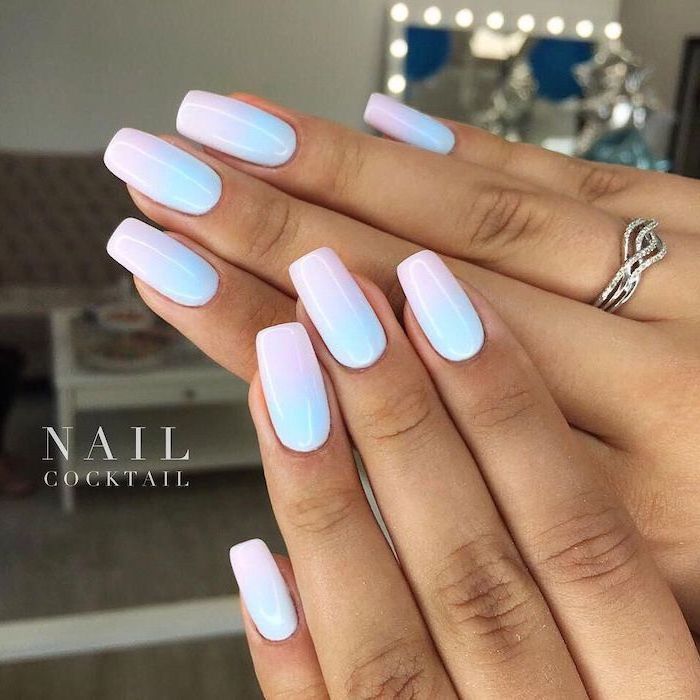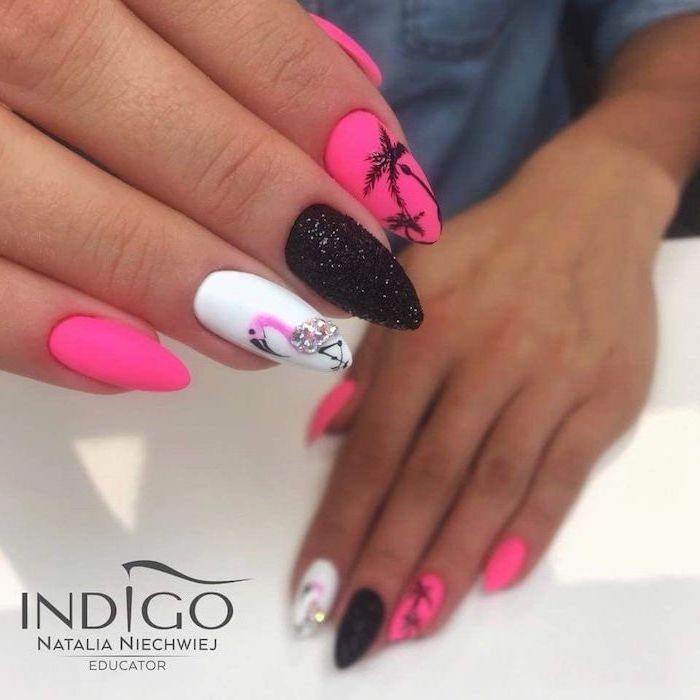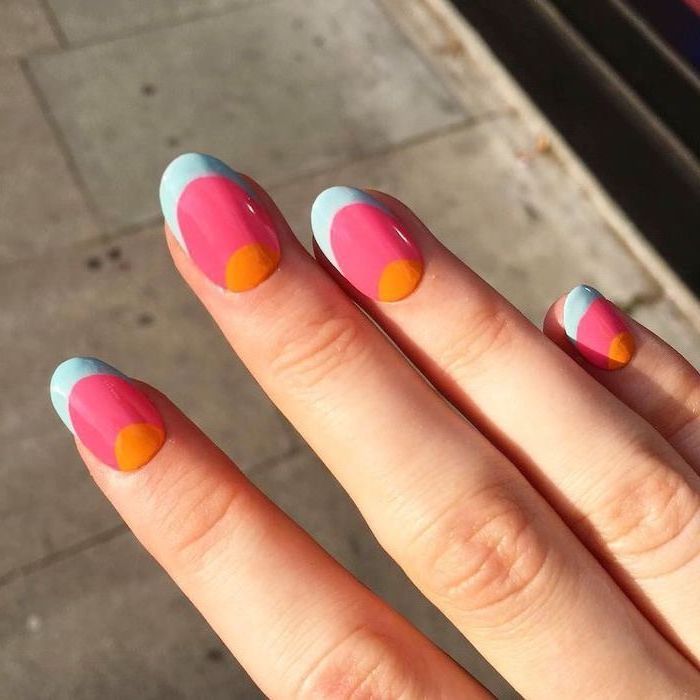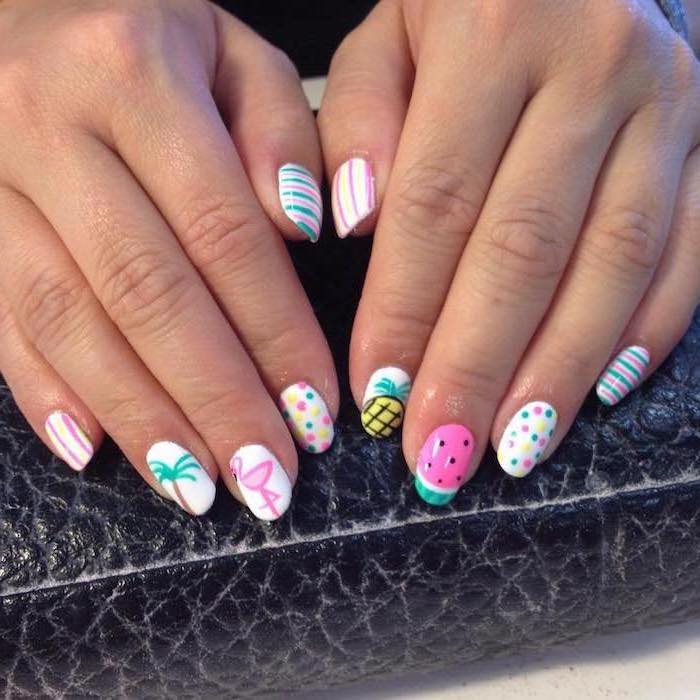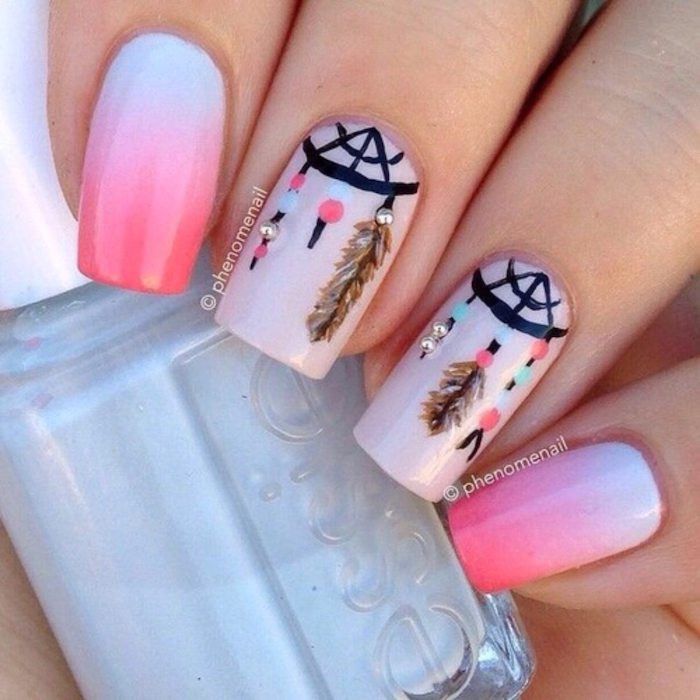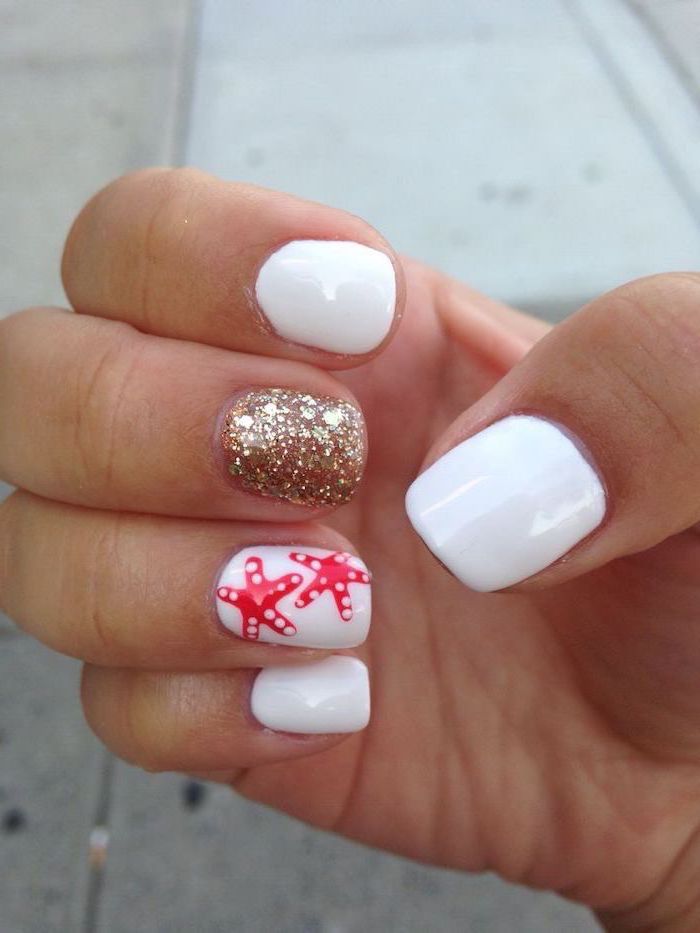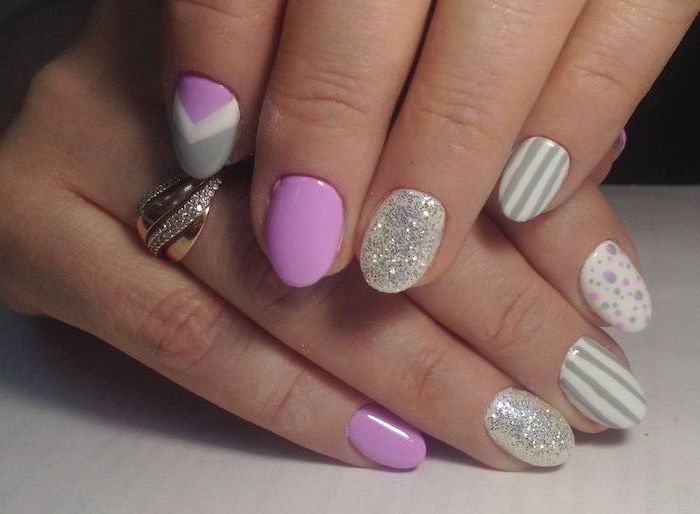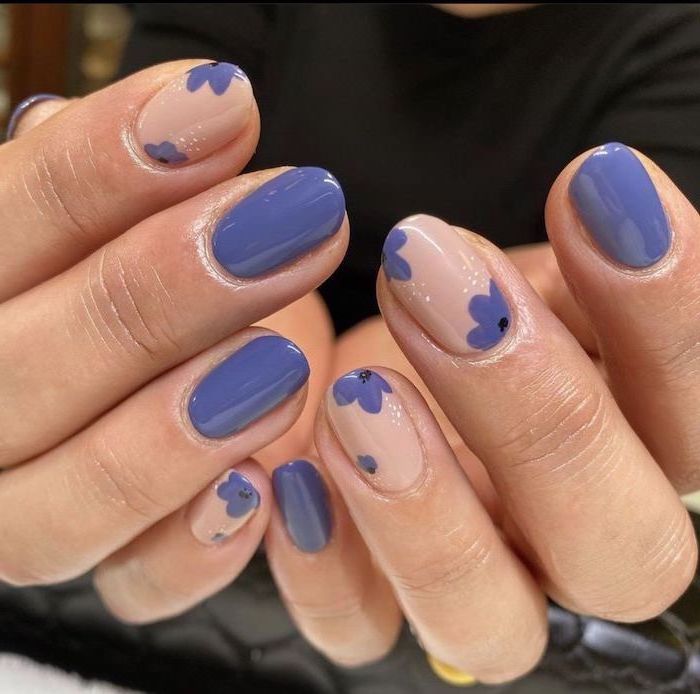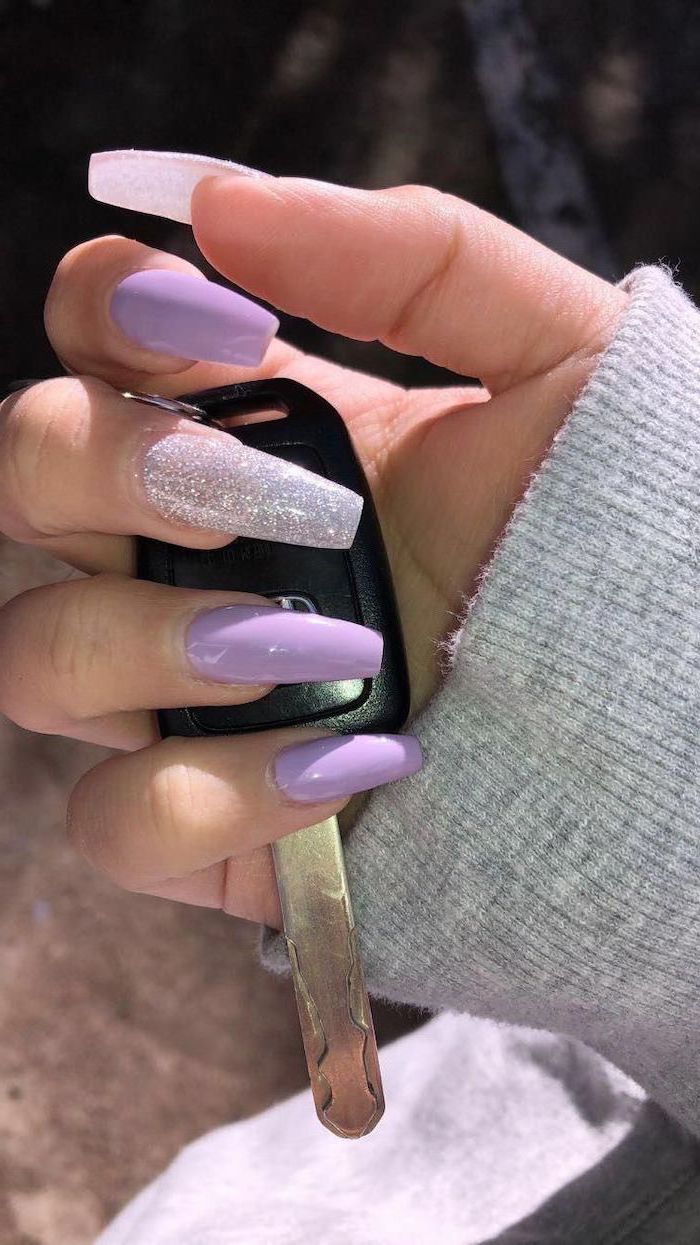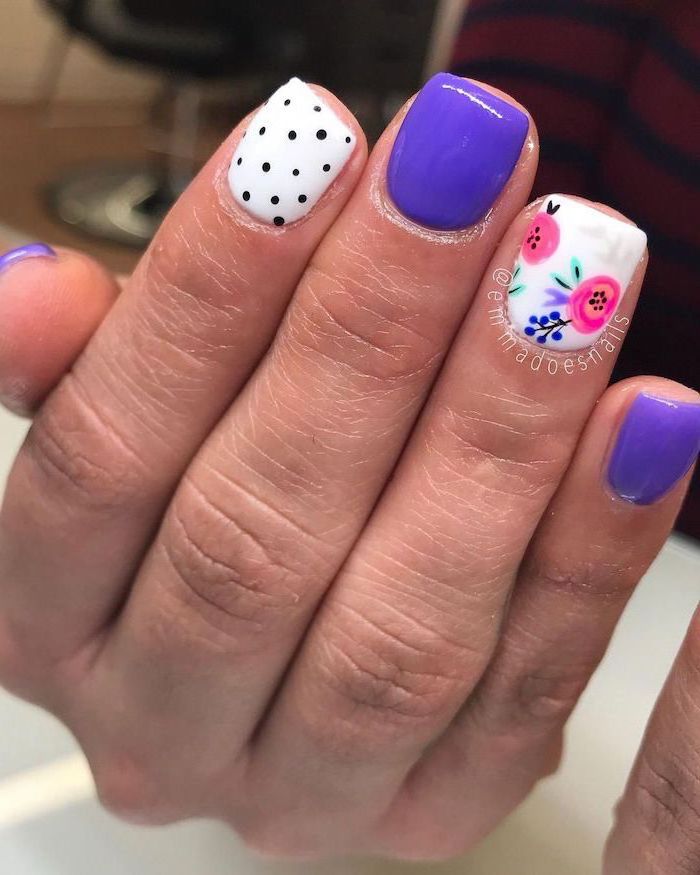 Rose gold – cute nail colors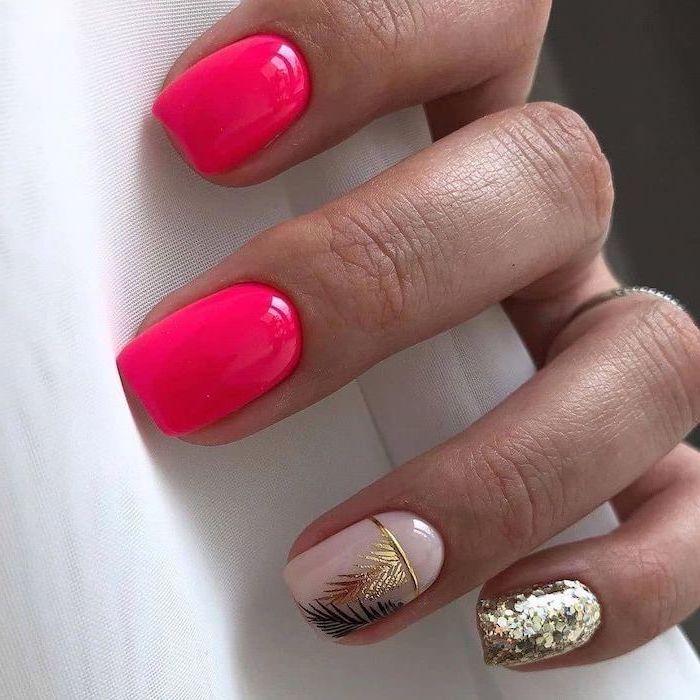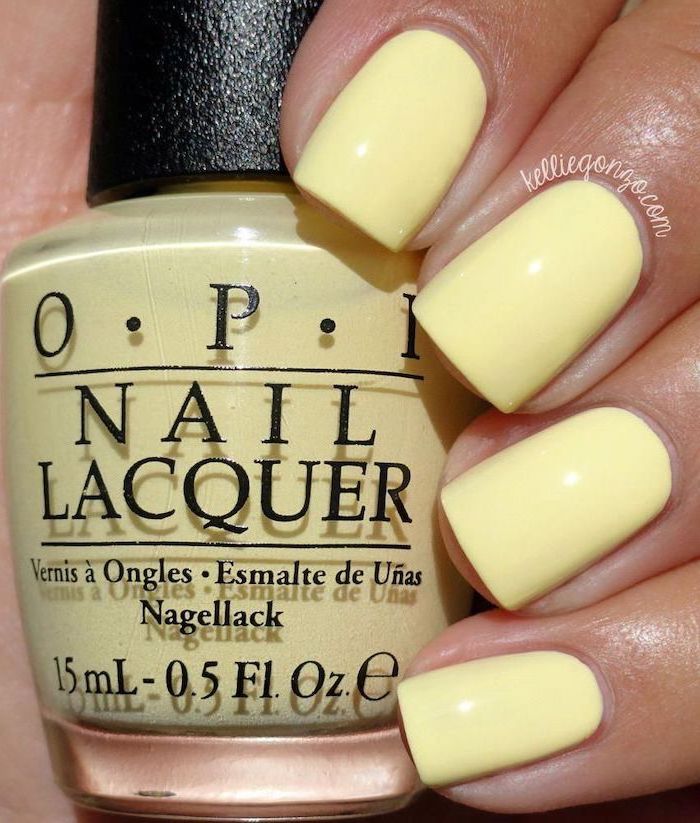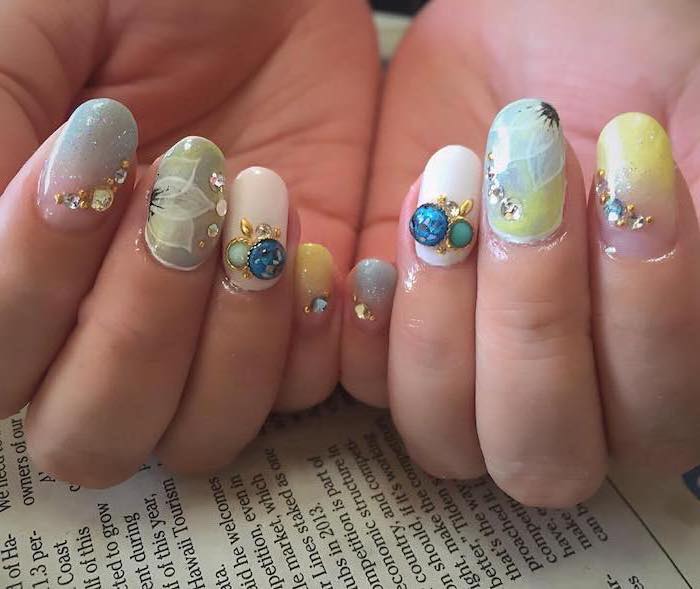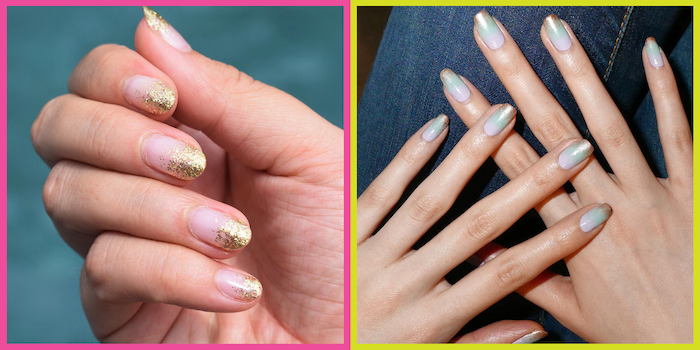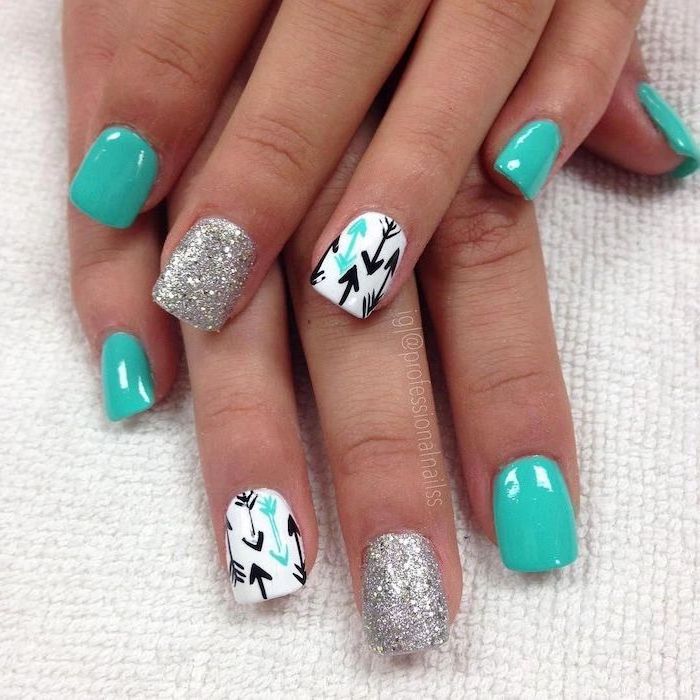 DIY tutorials for cute summer nails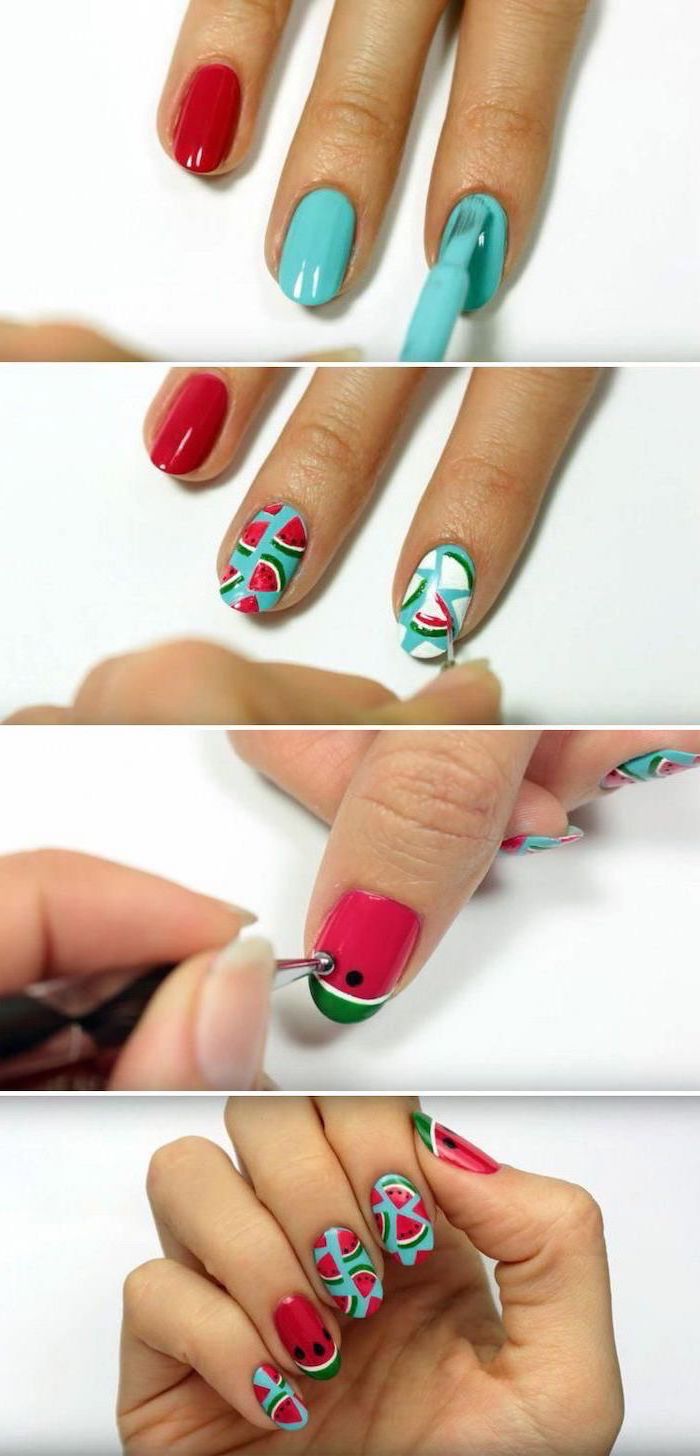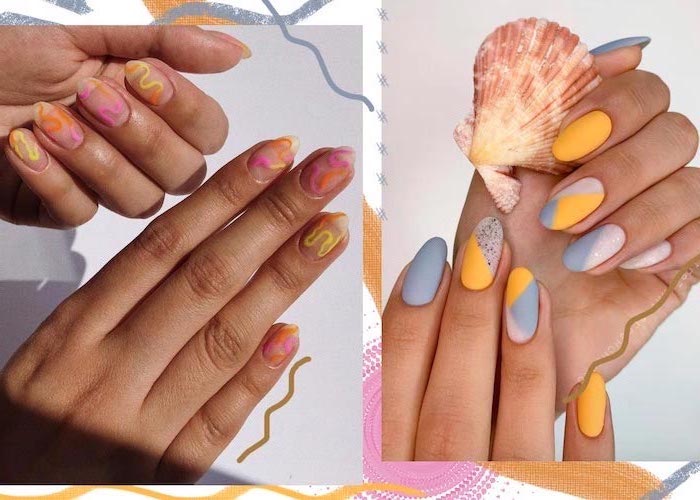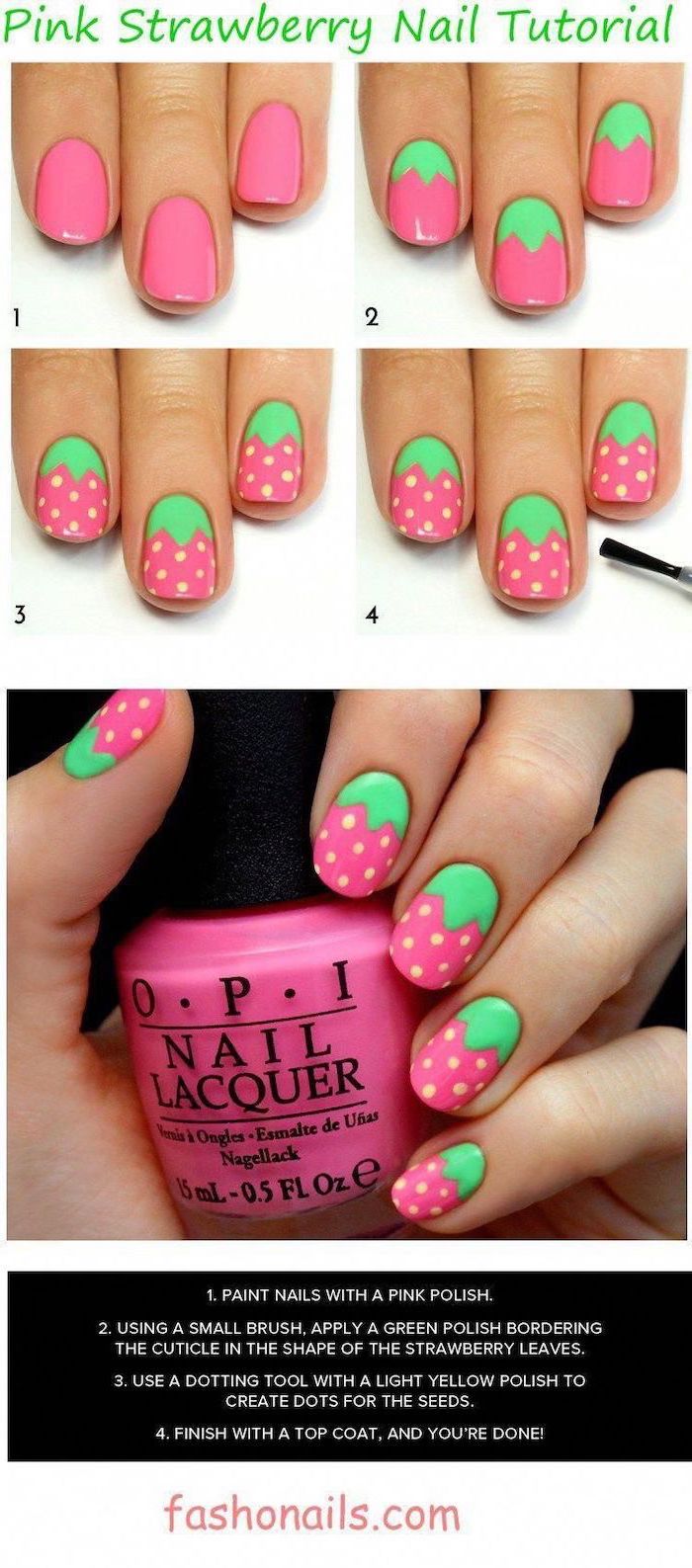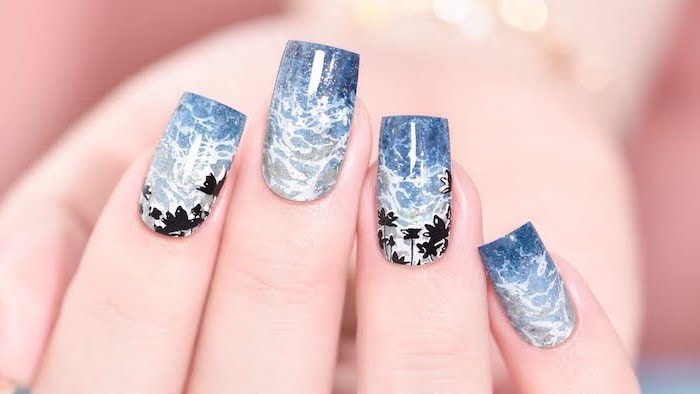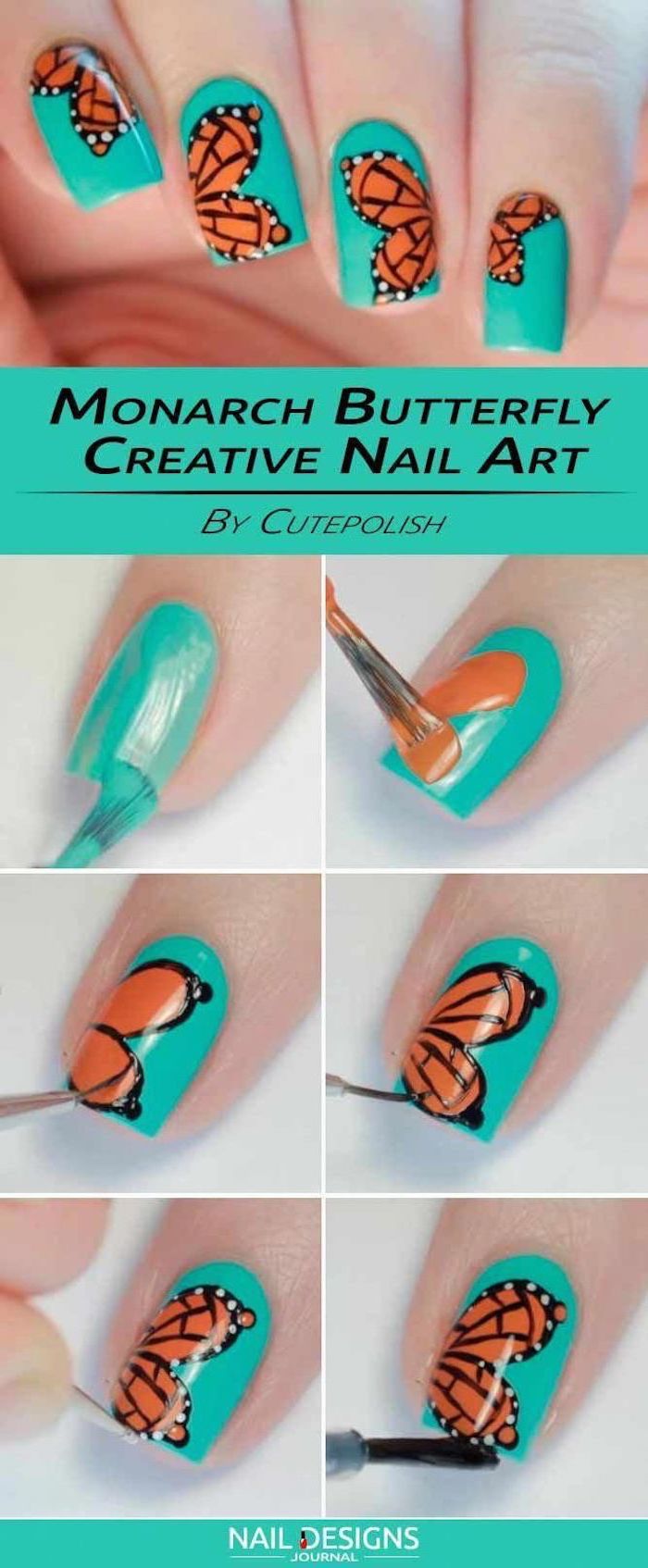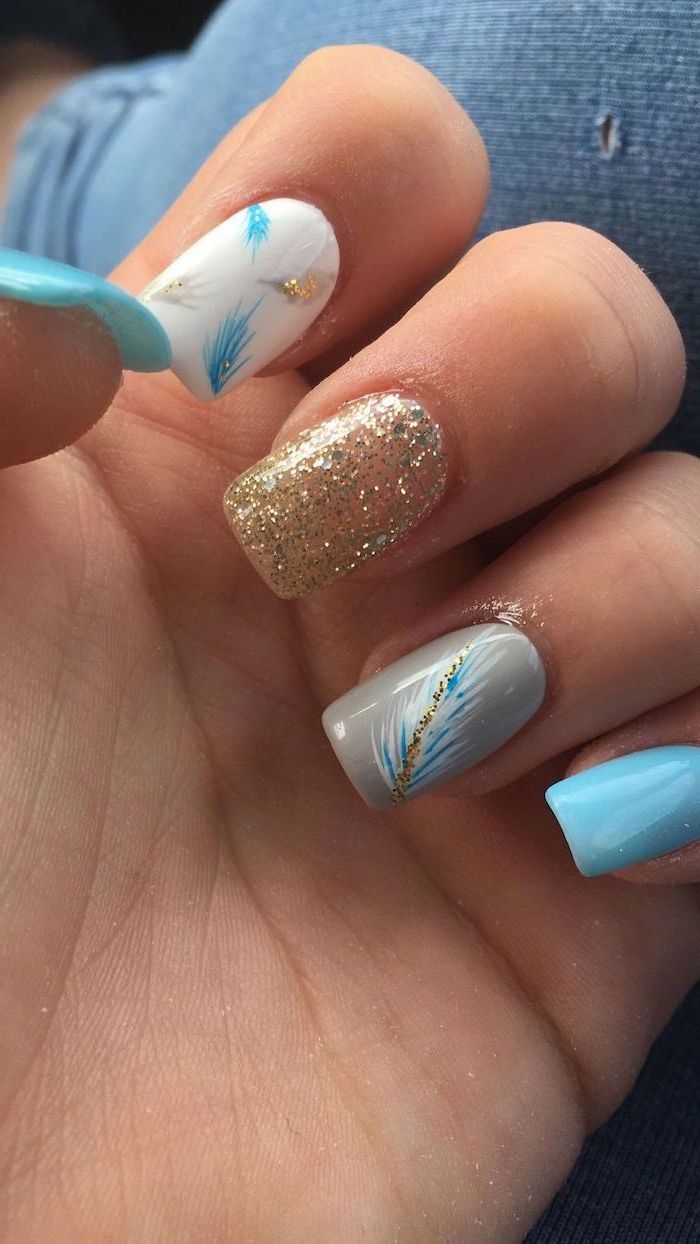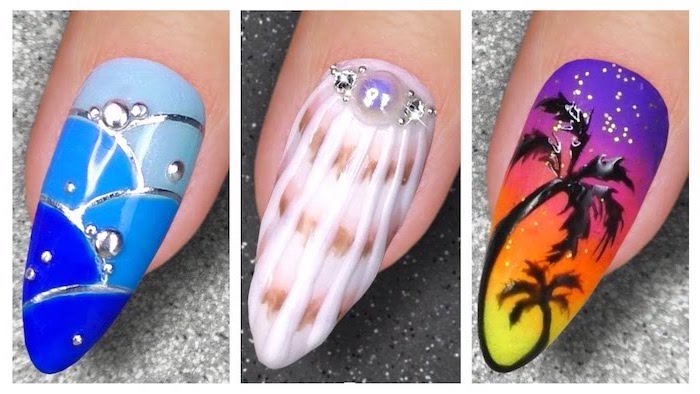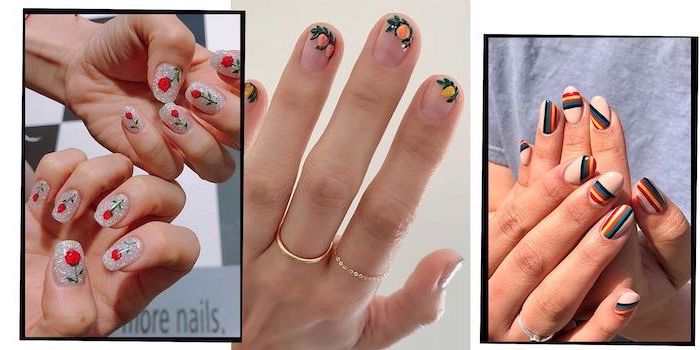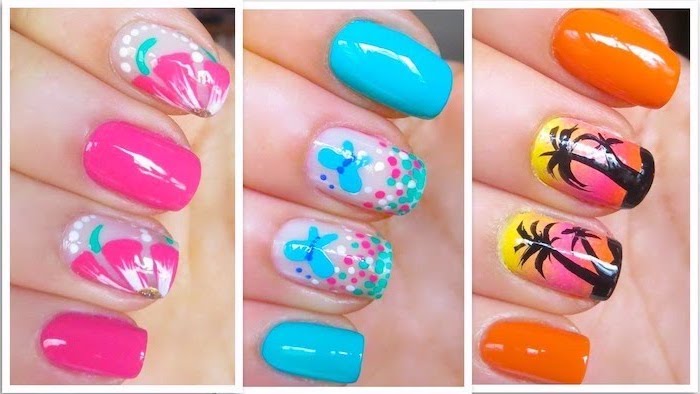 Beach nail designs