Trendy brunch outfit ideas for every occasion 2021
Heading out on a brunch date with friends this weekend, but you have no idea what to wear? Don't worry! In this article, we will show you our list of the trendiest 2021 brunch outfit ideas for every occasion. But first, some general information.
What is brunch?
As the name suggests, brunch is a combination of breakfast and lunch. It is usually a late morning meal that often times includes alcoholic beverages like Mimosas and Prosecco. Brunch is a popular weekend activity for friends and loved ones. Luckily, there are no strict rules that you need to follow when choosing an outfit. Some women prefer to dress casual and comfortable, while others will aim for a statement look and designer clothes. Our advice? Always opt for something that you are comfortable in. Don't forget to showcase your mood and personal style through fashion. After all, the sky is your limit! Let's take a look:
As the weather begins to cool down in the fall, you should start incorporating layers into your wardrobe. Stylish jackets, knitted sweaters, and long trench coats are a great way to complete your fall brunch look. Not only will they keep you warm in the chilly weather, but you will look chic and put together. Sleek ankle or knee-high boots add an elegant and feminine touch to any outfit during the transitional months. A good way to stay cozy and warm are sweater dresses and thick fashionable scarves. When in doubt, put on a pair of jeans, an oversized sweater or cardigan, and your favorite sneakers. This is one of the easiest yet fashionable outfits to wear to brunch in the autumn months.
Colorful long coats paired with a sporty monochromatic fit are all the rage this fall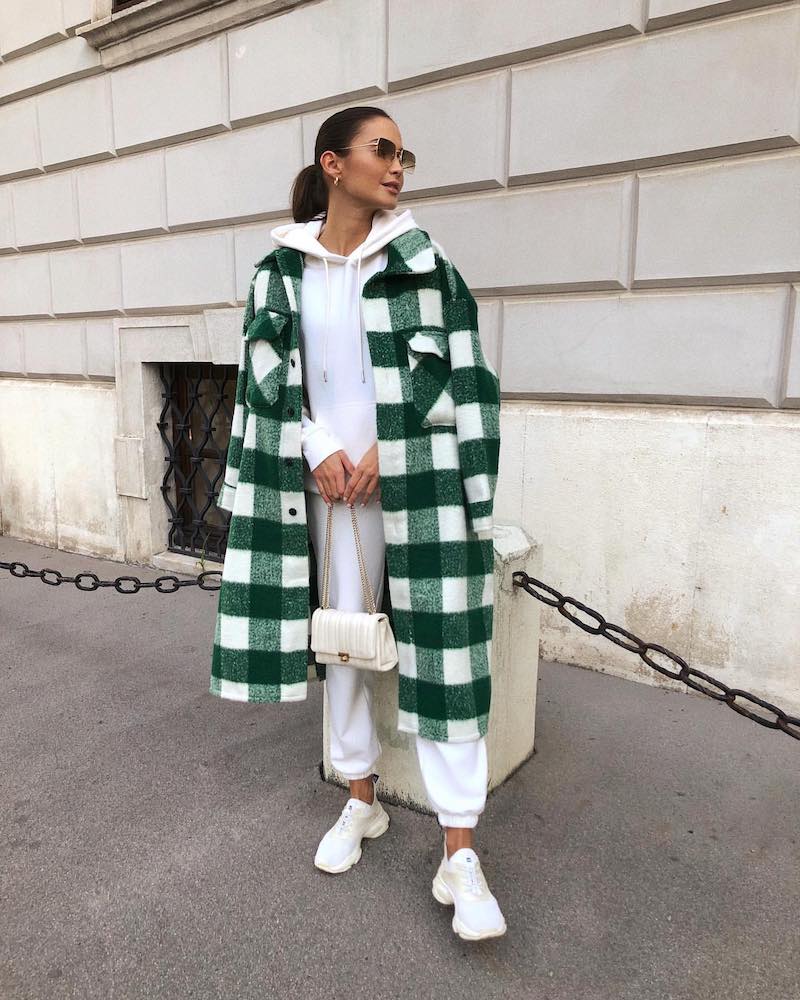 Fancy brunch outfit ideas
Going to a fancy restaurant with your girlfriends? We've got you. What you need to remember is that a formal brunch outfit needs to be elegant yet effortless at the same time. A tailored pantsuit is definitely a statement piece, perfect for a fancy brunch date. Finish off the look with comfortable heels and fun accessories. A maxi dress in a solid color or a floral pattern is another great option. Adding a purse, or a belt will further elevate your look without pulling the focus away from the dress. You can never go wrong with a long white shirt and a blazer with a cool pattern. Add a pop of color and don't be afraid to accessorize, just aim for a well-balanced look at the end.
Matching thigh-high boots and mini-bags can elevate any look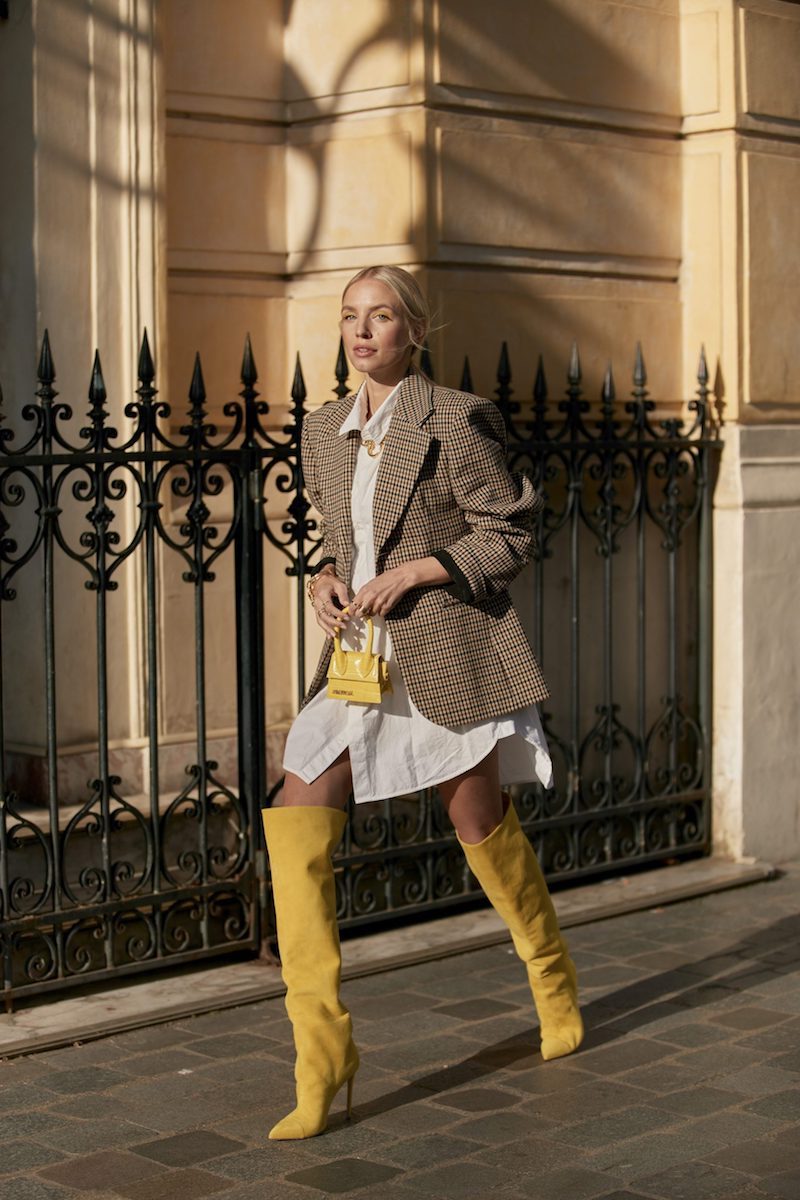 Brunch date outfits
We have an important fashion tip for those of you planning a brunch date with a potential romantic interest. This is where your styling choices should be tried and tested. Pick an outfit that you know you feel and look amazing in. Your colors of choice, accessories, and make-up should all complement your body and complexion. Romantic colors like pink, purple, and red are always a good choice on a first date. Choose whatever will make you feel the most confident and beautiful without trying too hard. Make your wardrobe your biggest ally. A potential date always looks for clues about your personality and likes. Don't forget to let your personality and uniqueness shine through what you are wearing.
Combining different shades of pink make this look the perfect date outfit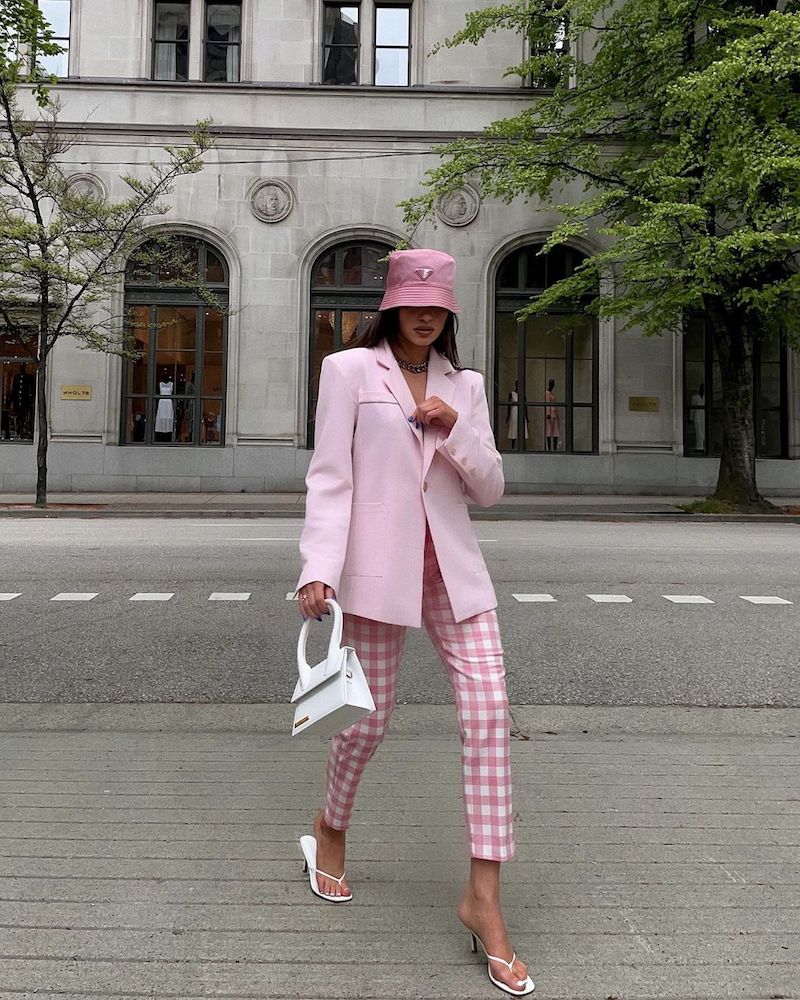 Glam birthday brunch outfit ideas
A birthday brunch means only one thing! It is time for an outfit that will draw compliments. Aim for a dress that will make a statement without looking like you tried too much. An excellent way to make your birthday brunch outfit the center of attention is by using funky prints and bold colors. Animal prints like zebra, leopard, and crocodile are some options you can rock on your special day. Accessorize with big earrings, your favorite watch, and a pair of sunglasses. Don't be afraid of mixing different patterns and colors. It is your birthday, after all, don't be afraid to experiment.
Mixing together different bold patterns screams high-fashion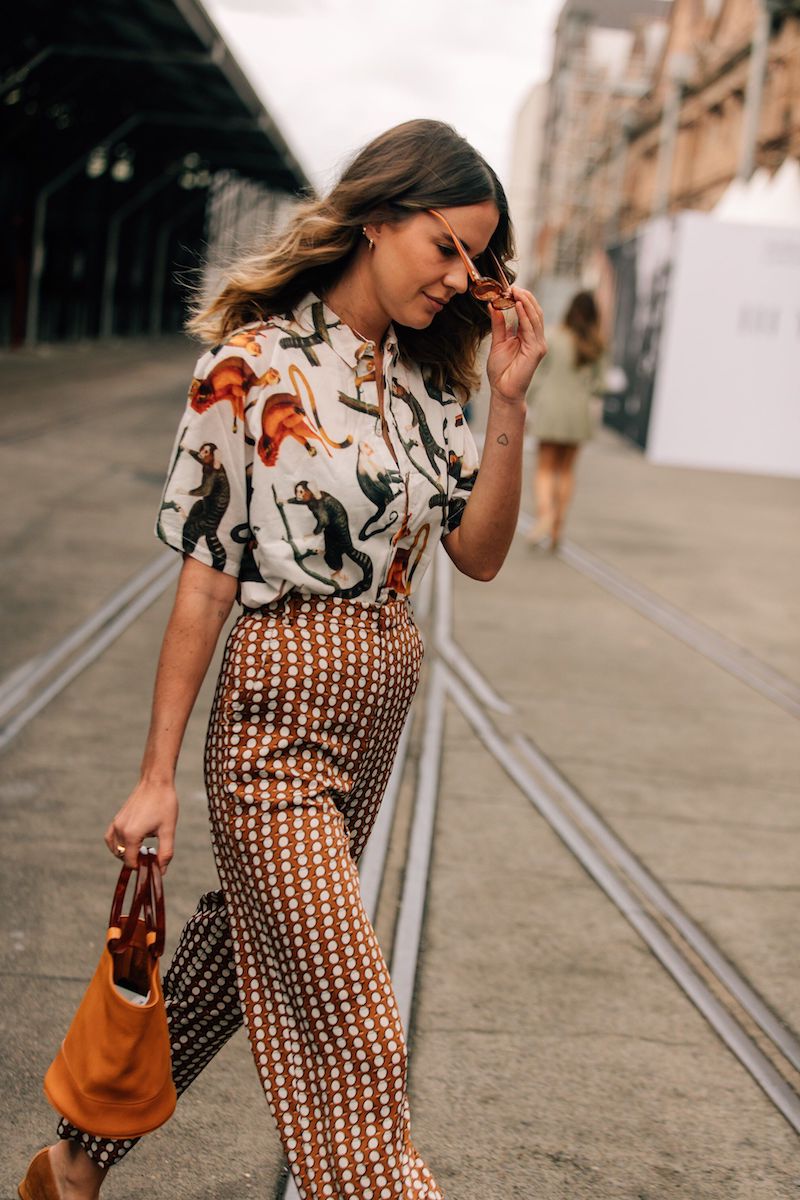 Plus-size brunch outfits
Being a plus-size woman sometimes limits your styling options. No matter who you are or how you look, you should always aim to feel confident and comfortable in your own skin. Forget the limitations and dress to impress! A pair of high-waisted jeans and a flowy, elegant top is a great option for a weekend brunch date. Finish off the look with a unique bag and a cool pair of heels. For a more casual look, style your favorite co-ord with a pair of sneakers, and a mini-bag. The inspiration is one of the trendiest brunch (and not only) outfit ideas for 2021- the so-called "off-duty" model look. Chic and comfortable at the same time. A pair of sunglasses is always a must!
Co-ords make you look put together without trying too hard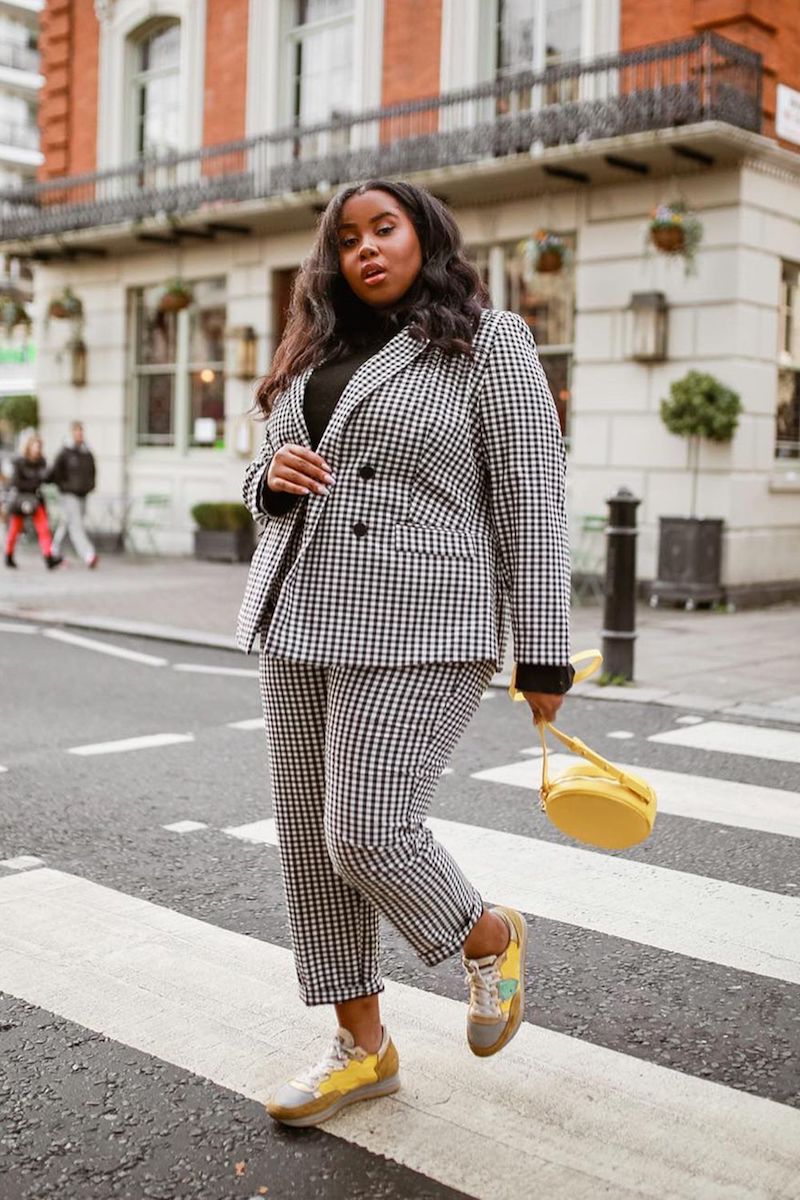 Sunday brunch outfit ideas
When it comes to Sunday brunch, the key is to remain classy yet comfortable. During the colder months, opt for your favorite pair of jeans and experiment with bold coats and standout boots. Colorful hats and scarves make every outfit unique and Instagram-worthy. When it comes to Sunday brunch outfits, there are so many options to choose from. Our advice? Don't be afraid to style new pieces and experiment with trends, fabrics, and colors.
Oversized sweaters and thigh-high boots create a feminine yet casual look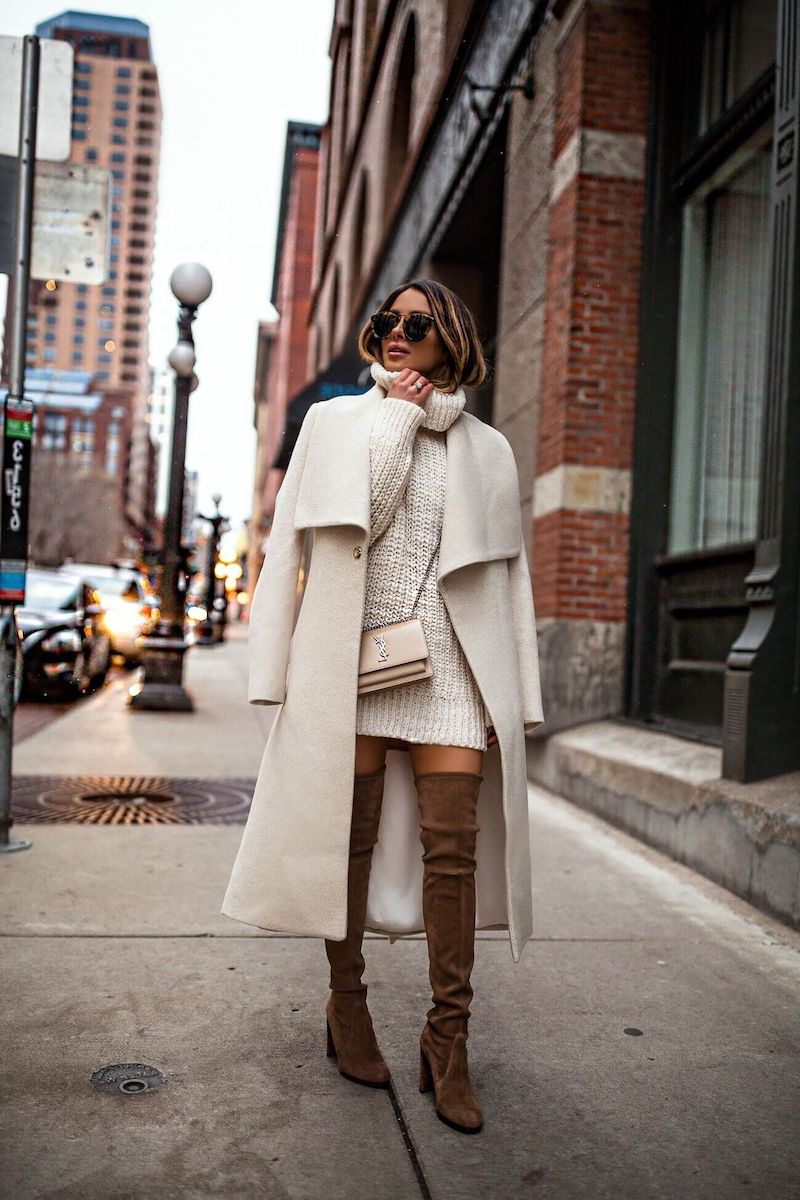 Bottomless brunch outfit ideas
There's nothing quite like rounding up your girlfriends on a sunny morning and enjoying a well-deserved bottomless brunch! Bottomless brunches are gaining more and more popularity, and we can definitely see why. Whether you spend most of your time catching up with your girls or sinking bottomless Mimosas, you are destined to have a great time. And for the outfit? We suggest something trendy, girly and pink. Because why not! Take out a mini-skirt, a blazer, and a pair of cool thighs for a walk around town. Add a pair of pumps and large glasses, and you are good to go! Pretend the streets are your catwalk, and you are the model closing the show.
There is nothing boring about an all-pink outfit with cowboy boots to match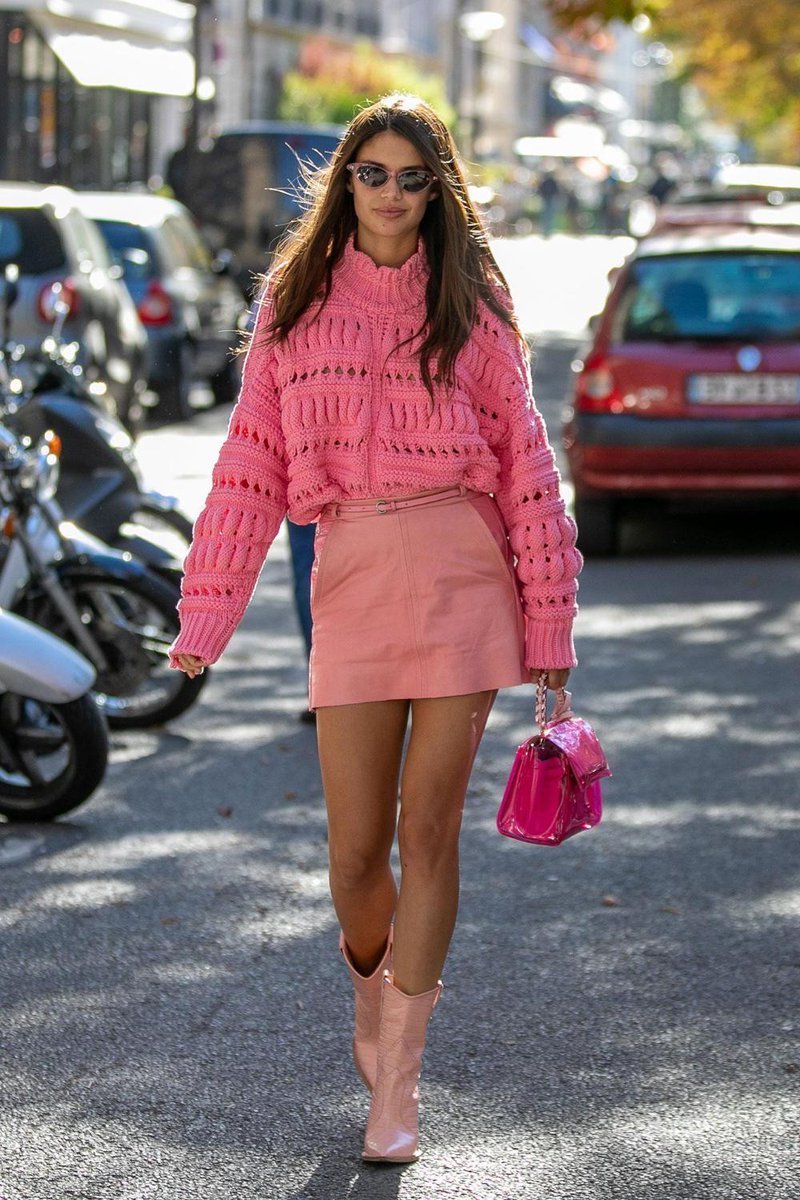 Take a look at these photos for more trendy brunch outfit ideas for 2021:
Combining denim elements make your look casual yet extremely trendy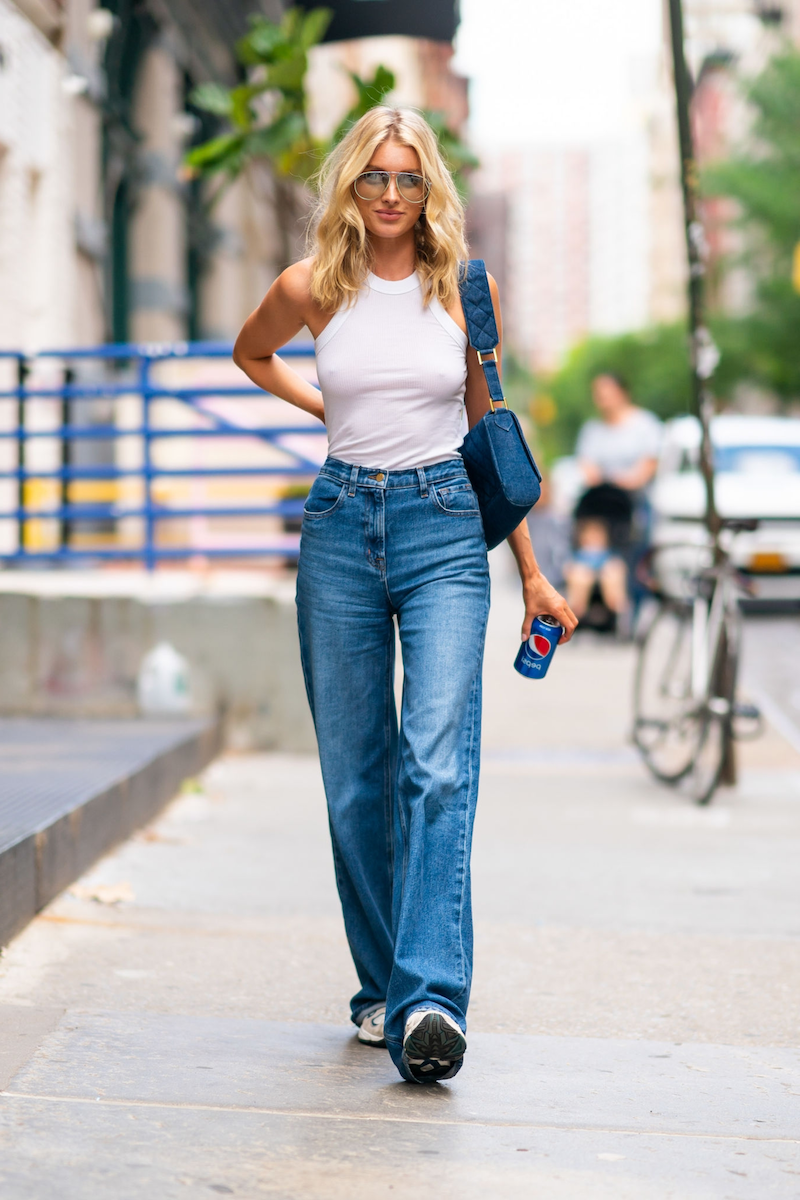 Colorful pantsuits are a statement piece in every woman's wardrobe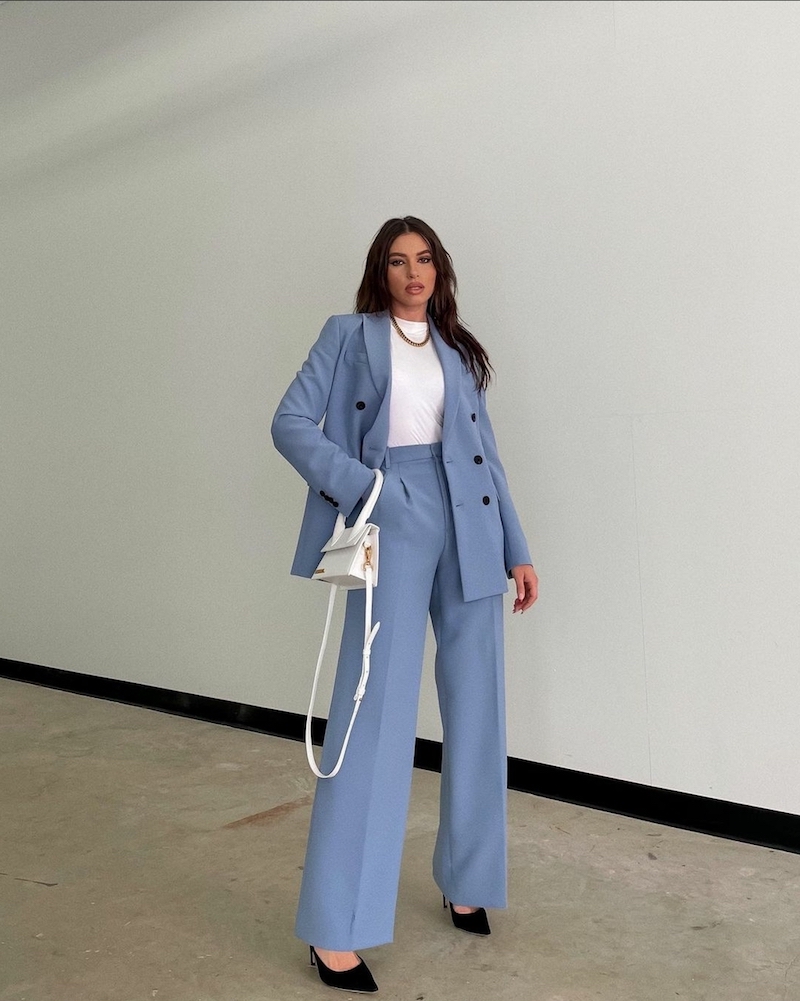 Thick scarves and big coats in contrasting colors keep you cozy and stylish during the cold months