How to dress for 60 degree weather: 15 trendy outfit ideas
We consider 60-degree to be pretty close to perfect. It is not so hot outside that you would spend the whole day sweating in the heat, and there is no chance of you freezing to death if you forget to put on a thick layer of clothes. Nevertheless, sometimes you have no idea how to dress for 60-degree weather. It can be very hard to decide exactly what to wear in such in-between temperatures. At times, you might find yourself reaching for a jacket you end up carrying in your hand the entire day. At other times, you are standing in the chilly shade, wishing you had brought a jacket with you.
With such transitional weather, it can be very tricky. But don't worry, we are here to help and solve all your styling problems. In this article, we answer the important question of how to dress for 60-degree weather. Let's look at our 15 picks for the trendiest outfits, perfect for in-between temperatures.
The fluffy teddy coat paired with the white socks & black shoes combo – the 2021 trends everyone is loving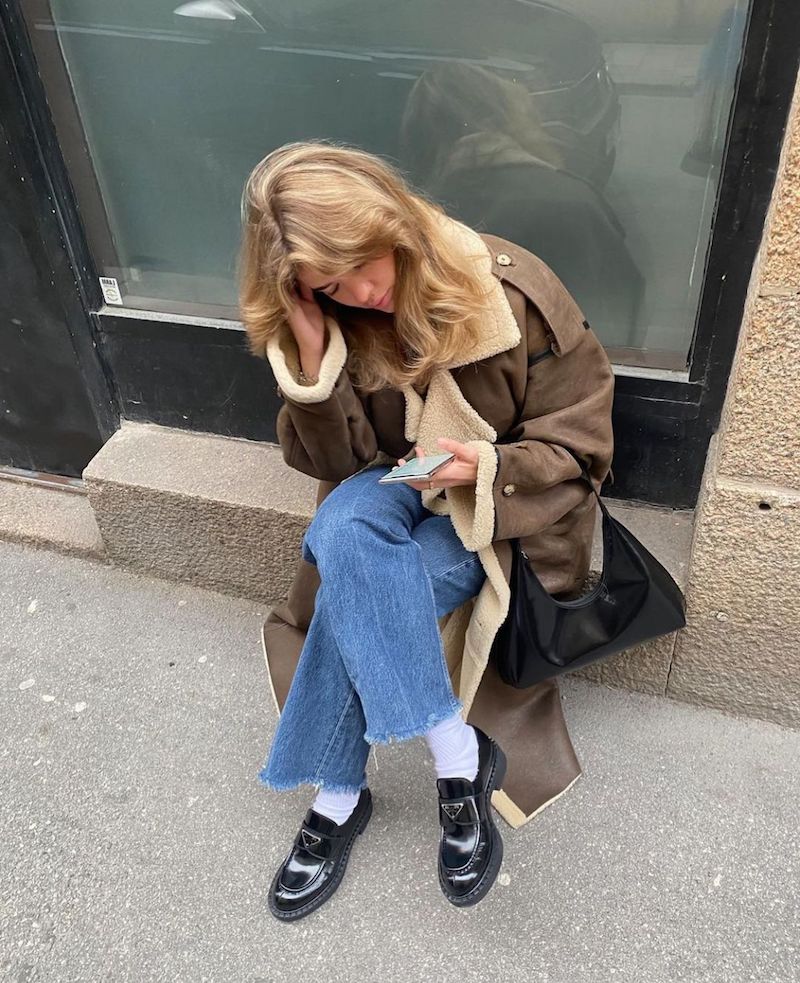 Never underestimate a good pair of rubber boots. They are durable, perfect for rainy days, and pretty stylish, it turns out. Many people wonder how to wear and successfully pull off rubber boots, and others believe they are only good for jumping in puddles of water and playing in the mud. We are here to show just how stylish rubber boots can be. They can be paired with almost anything, and the unique factor is definitely there. Our suggestion: style your rubber boots with a long silk dress and a chunky sweater for the gloomier days, and opt for a dress and a blazer for the sunny days. See the inspiration photos below:
When styled properly, rubber boots become a unique addition to every outfit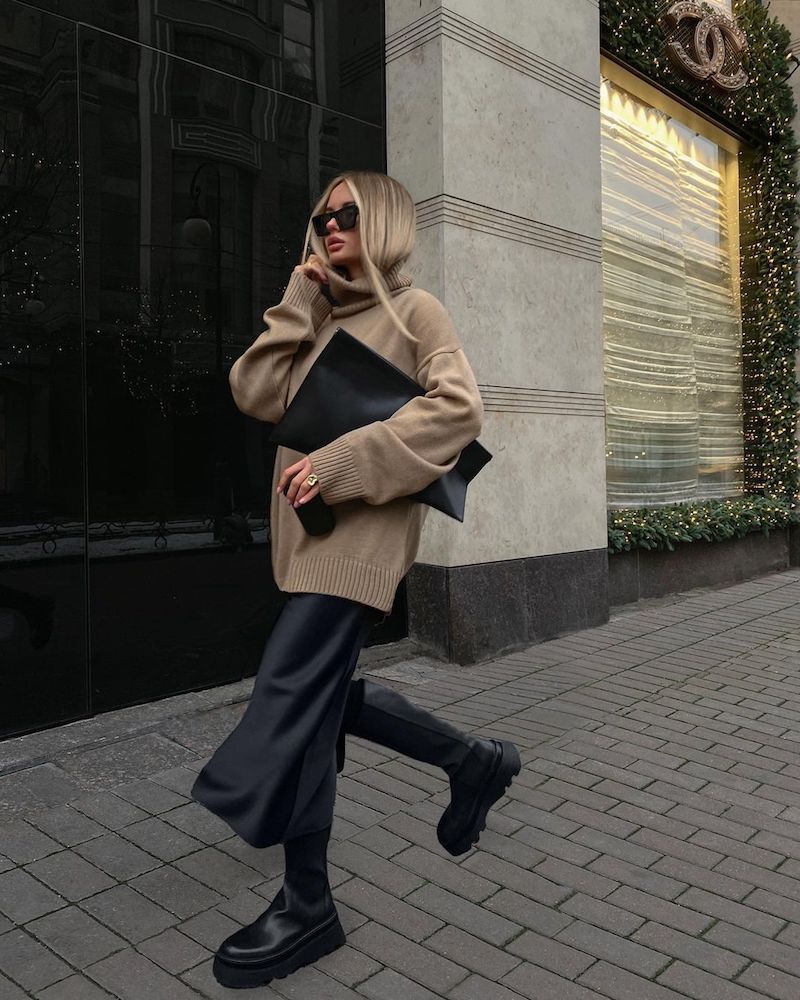 60-degree weather calls for unexpected styling combinations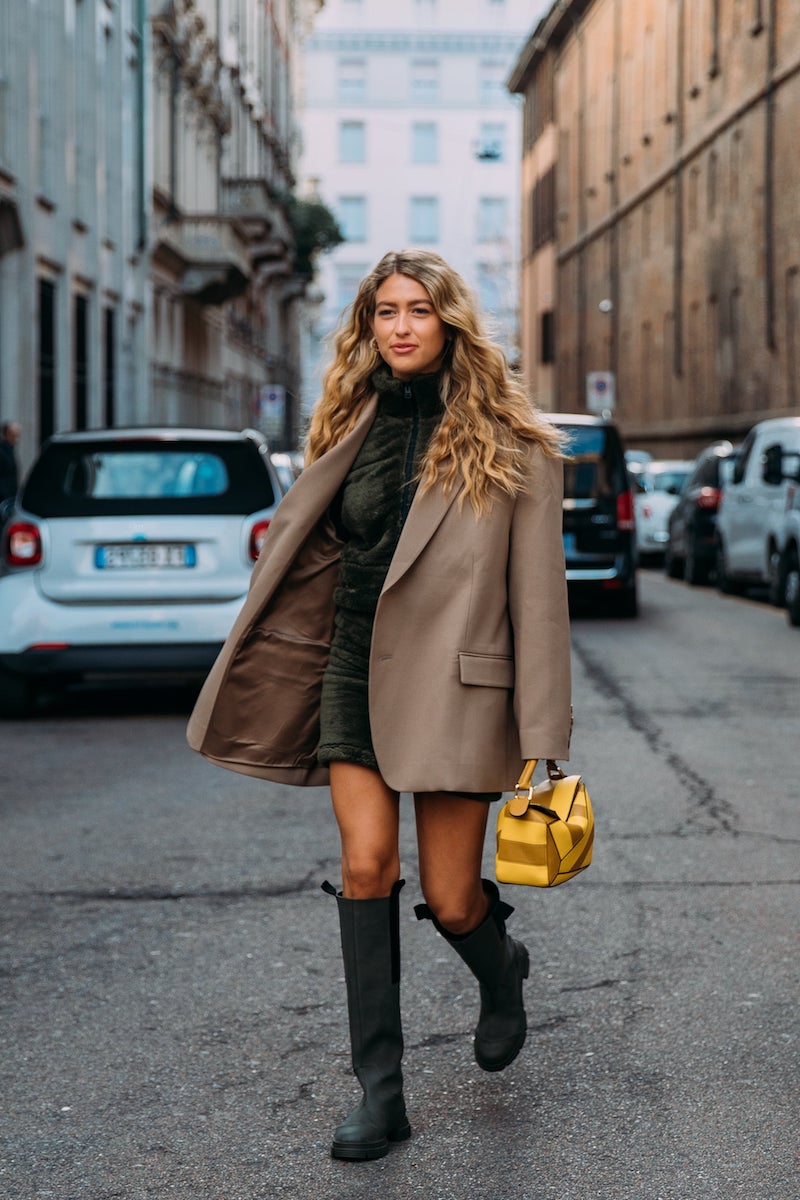 Do I Need a Jacket?
Ah, isn't this a question we all ask ourselves? You have probably Googled things like "do I need a jacket" and "is 60 degrees cold" in hopes of getting a clear answer. To that question, we say yes. You need a jacket, and a pretty cool one for that matter. Jackets are statement pieces that can make any outfit pop. Recently, they have become even more colorful and unique, and we are loving it! With jackets like that, you don't even need to think about the rest of the outfit- they look trendy enough by themselves! See for yourself:
This over-sized white jacket is giving us serious western vibes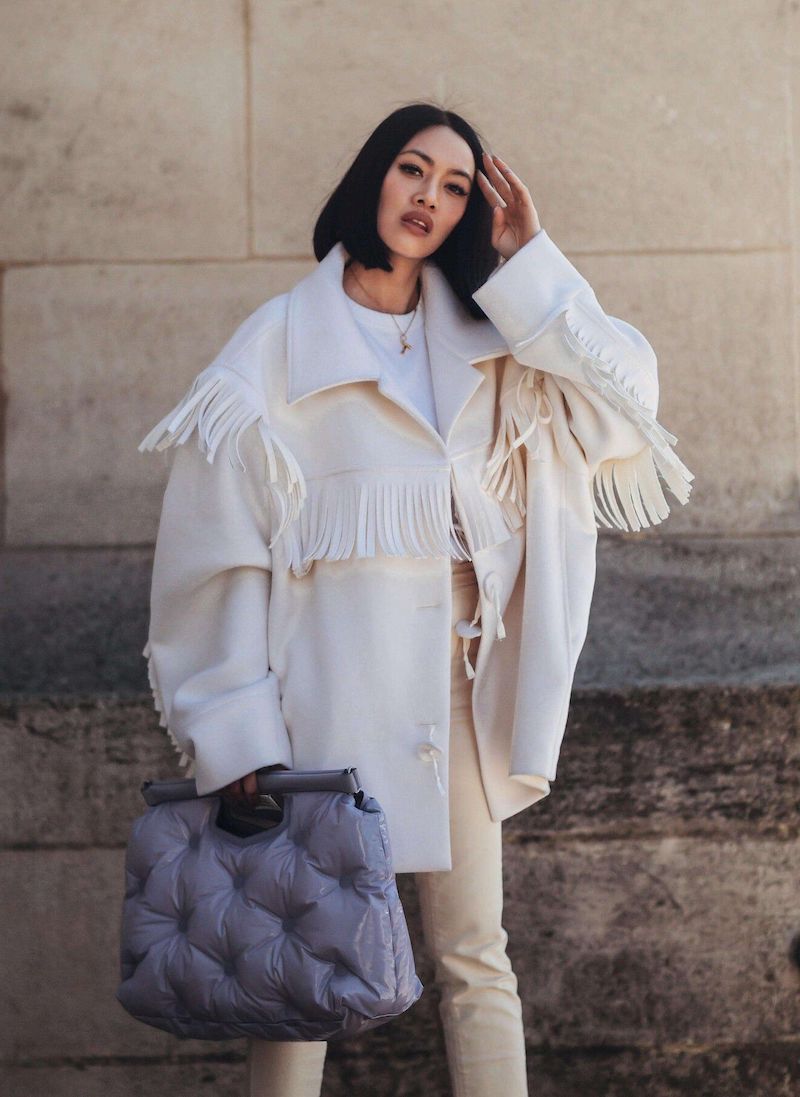 Matching elements of your jacket with your jeans ties the whole look together perfectly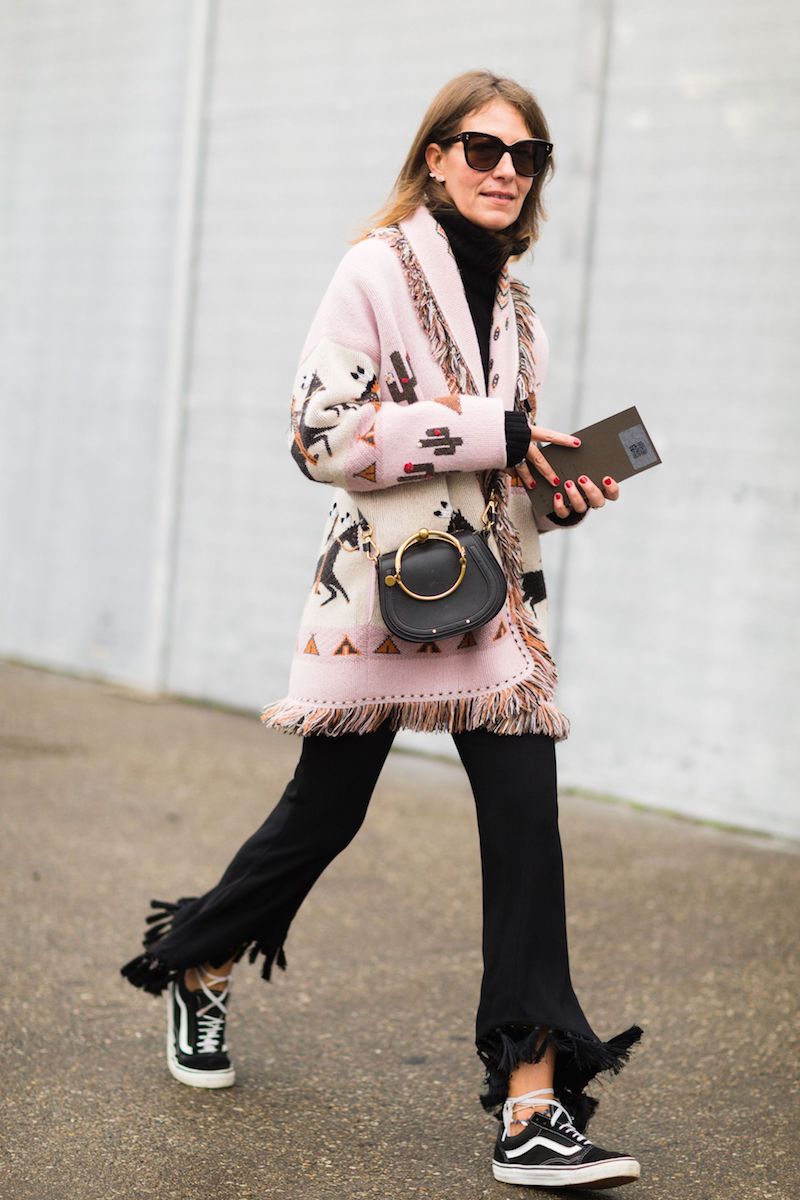 Animal prints and bold colors are one of the trendiest combinations for 2021

Suits All Over
Over the years, suits have successfully transitioned from work to play, and more importantly from men to women. Adding a slightly baggy suit to your clothing collection will put you on top of the trends, even outside the office. Embrace a more masculine look and match your suit with a pair of boots like the Chelsea ones, or opt for your trustworthy pair of heels for an elegant take on the trend.
Military cliché is a perfect look to rock in 60-degree weather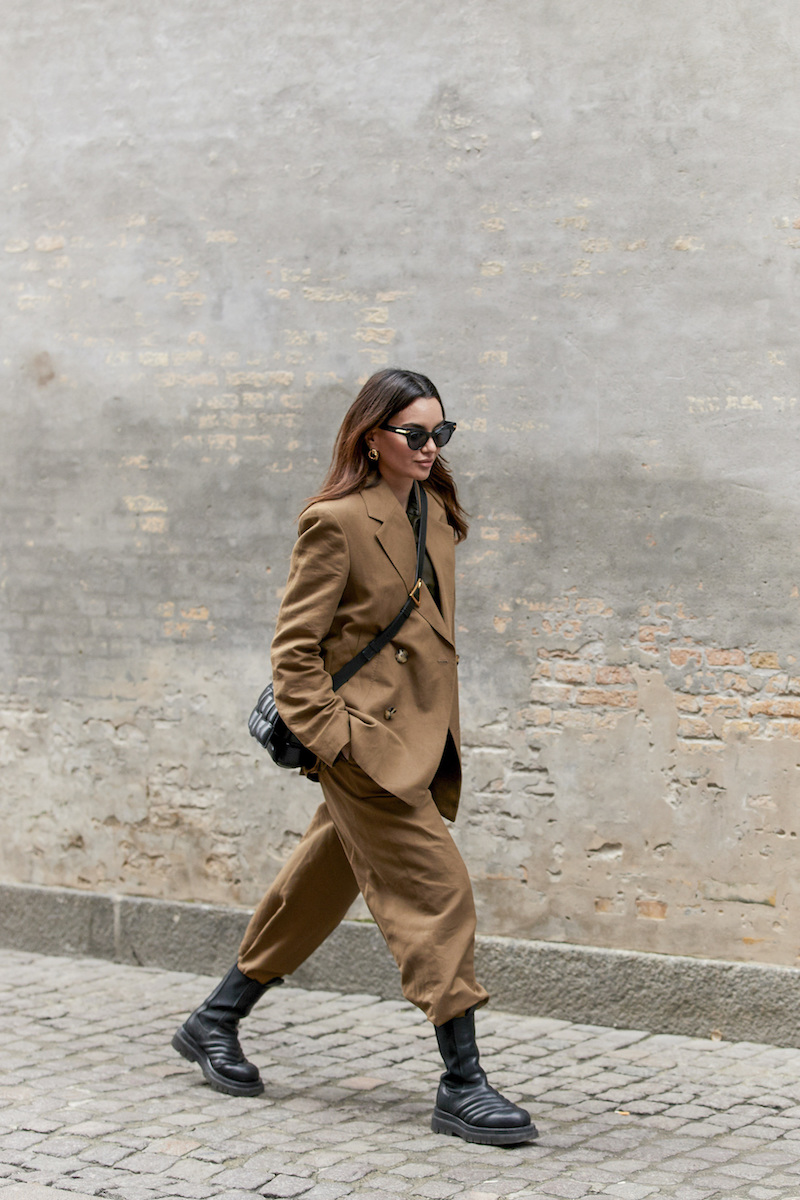 Pairing a suit with your favorite heels allows for a powerful and confident stride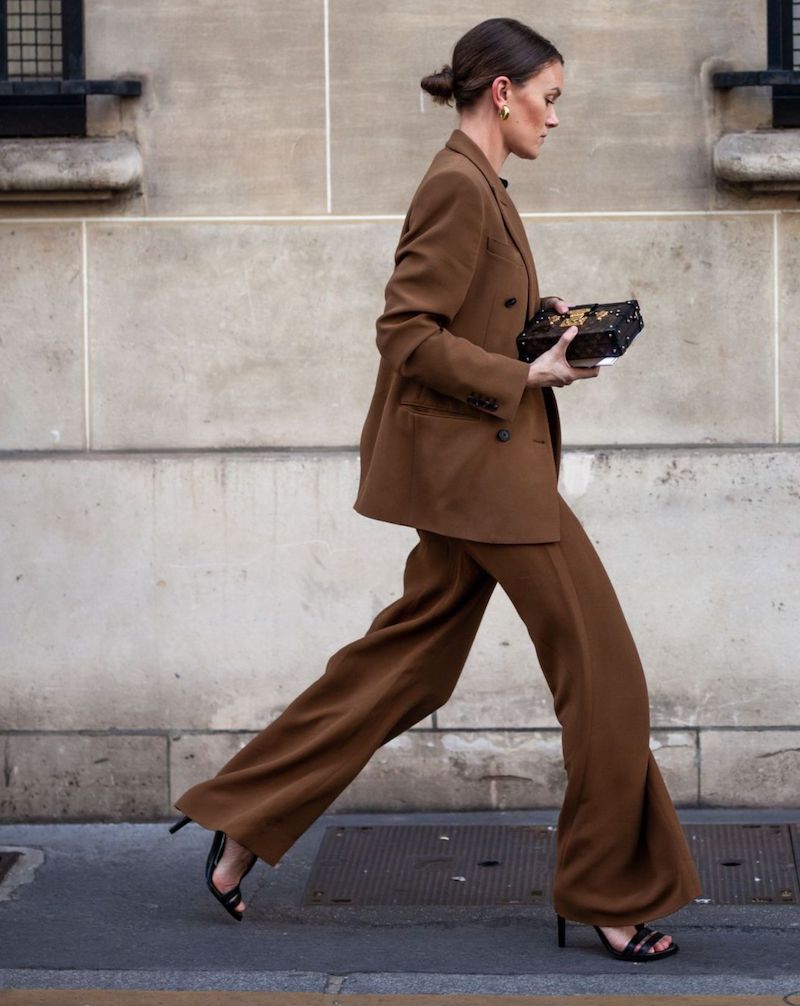 The Blazer Dress
Are you ready to bare your legs, while still staying warm and cozy in a blazer? Then try the blazer dress trend. You can opt for a pair of cool tights if you are feeling especially chilly that day. Accessorize with a cool structured bag and a thick belt and your look is complete.
Mixing trends- a black blazer dress paired with a pair of high rubber boots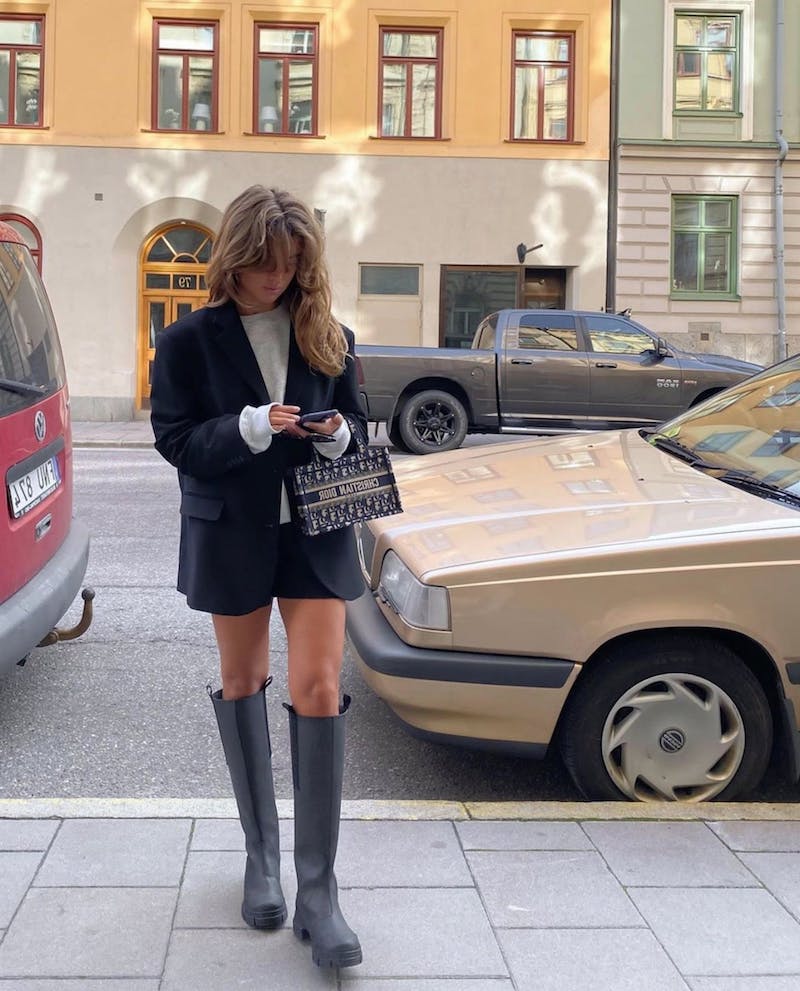 Blazer dresses look best with thigh-high boots and a giant belt

How to Wear High Boots
Every woman needs a pair of high boots in her closet. They add a sultry feel to every look. What's more, we have been seeing more and more high boots on the street style scene– definitely one of the biggest trends for 2021.
A long coat with a slit allows for your knee-high boots to show- a perfect outfit for 60-degree weather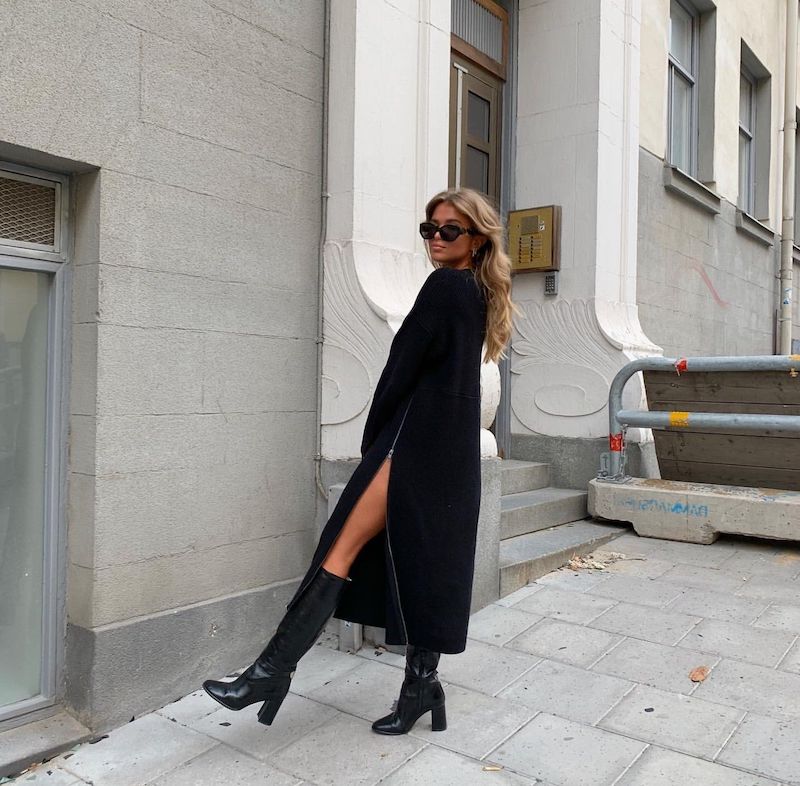 Show them or hide them under a pair of flares, either way high boots will surely elevate any look

The Colorful Look
This one is for the bold & brave. Since funky colorful clothing took the world by storm in 2021, we have seen people pull off some really impressive fits. It is fun and unique, and you are destined to stand out wherever you go.
Colors make you stand out even in the biggest of crowds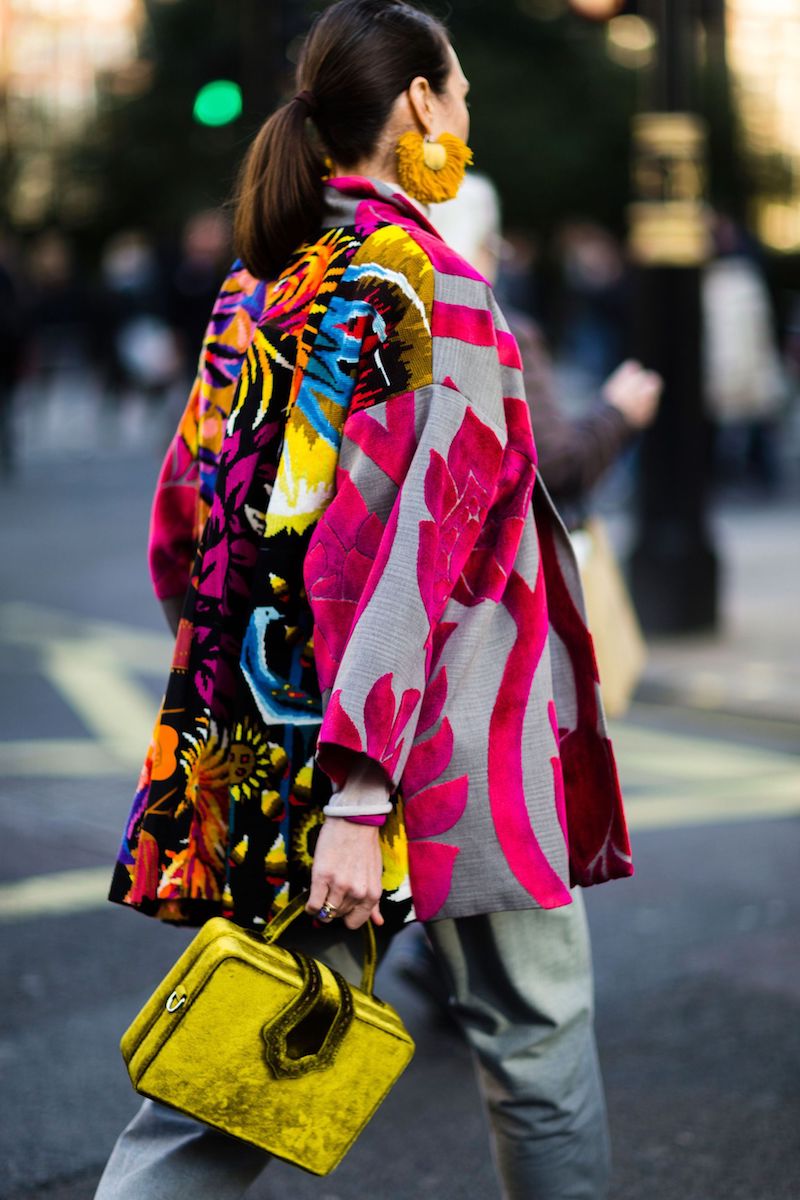 A perfect example of how to dress for 60-degree weather while staying on top of all the trends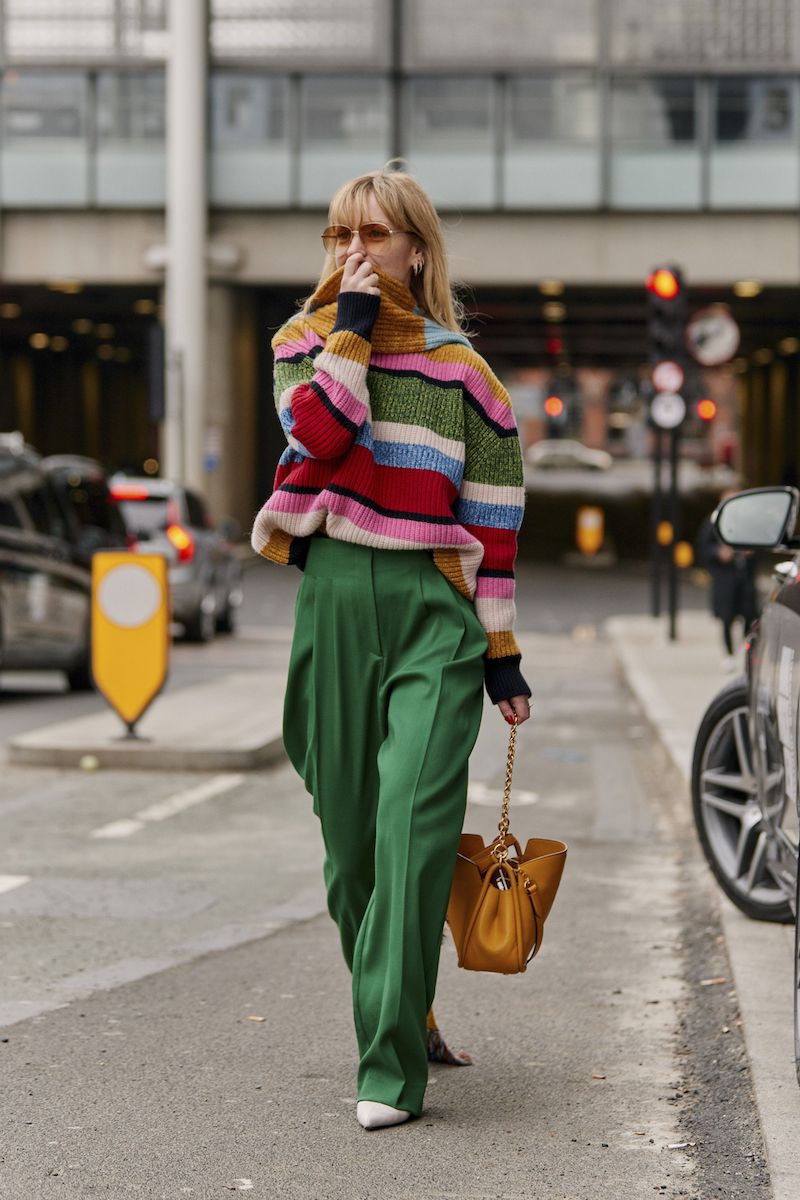 What To Wear Over a Dress?
A million-dollar question: how to wear a dress in 60-degree weather? The answer is pretty simple- opt for a longer and thicker dress and support it with layers.
An all black-look: long dress and a pair of chunky boots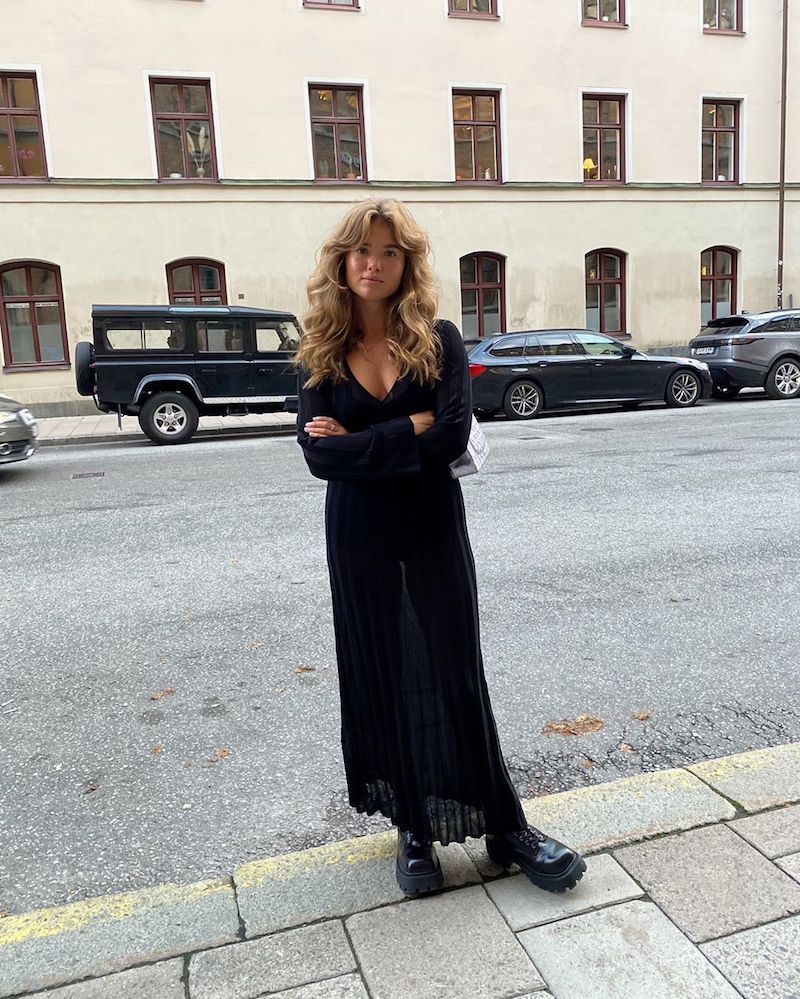 The Long Trench
The trench look has been around forever, so you should definitely consider adding one to your closet. What's more, it is the perfect thing to wear in 60-degree weather, a.k.a. the not-to-hot, not-too-cold days.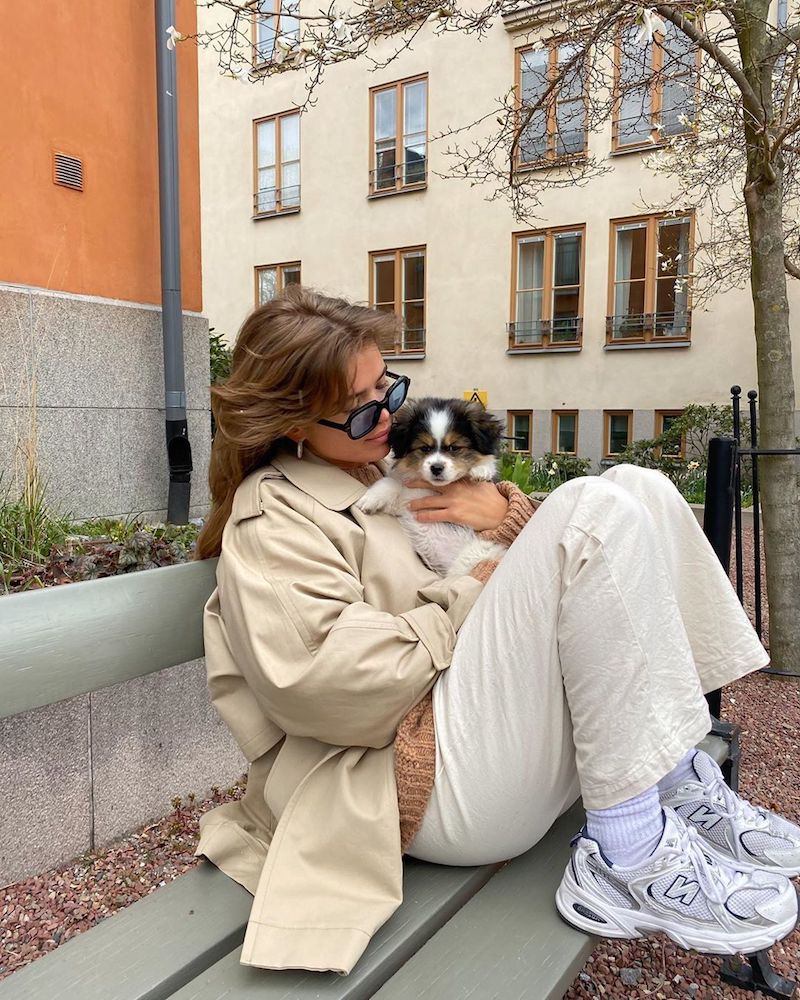 The Fluffy Teddy
What is the teddy coat trend? Only the coziest, faux fur jacket on the planet. This classic style is currently evolving into many different colors, shapes, and silhouettes.
The teddy bear coat feels like a warm hug- perfect for the more chilly days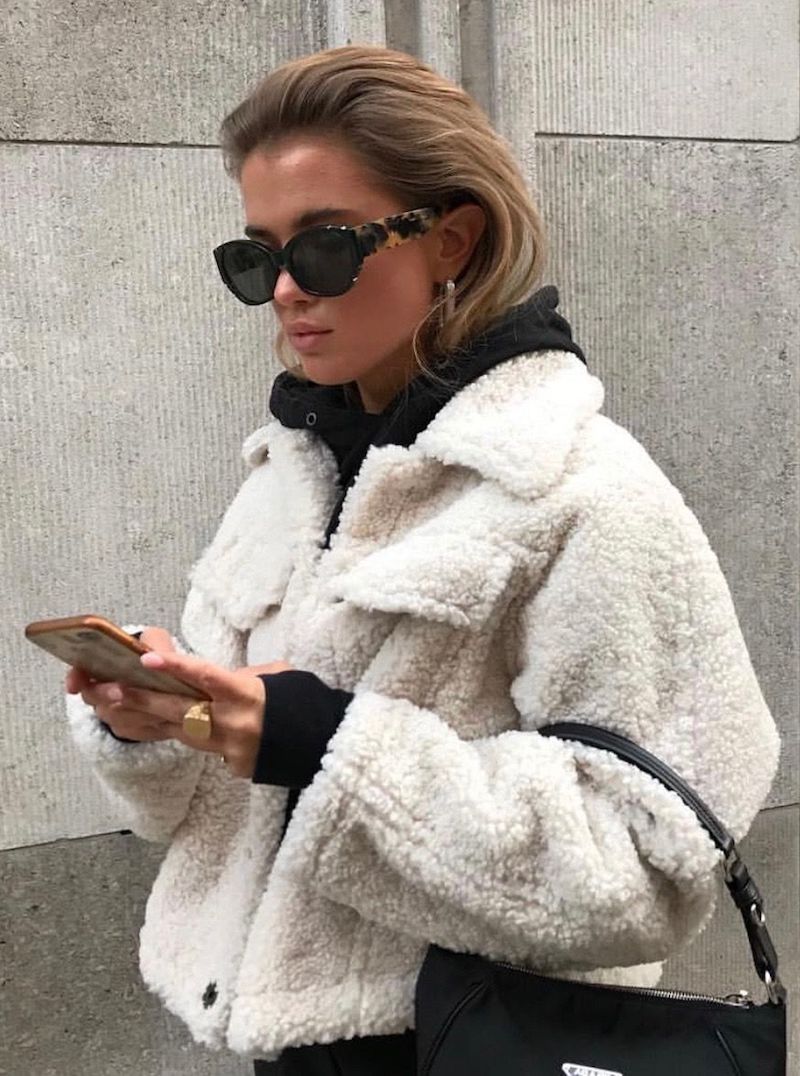 The Leather Look
Leather is always in! Nothing says fall like your favorite leather jacket. If you are brave enough, consider adding some leather trousers or a 90s leather blazer to your closet. Makes the all-black ensemble a lot more interesting.
Chunky boots, a leather blazer, and a hair clip- 2021 fashion in a nutshell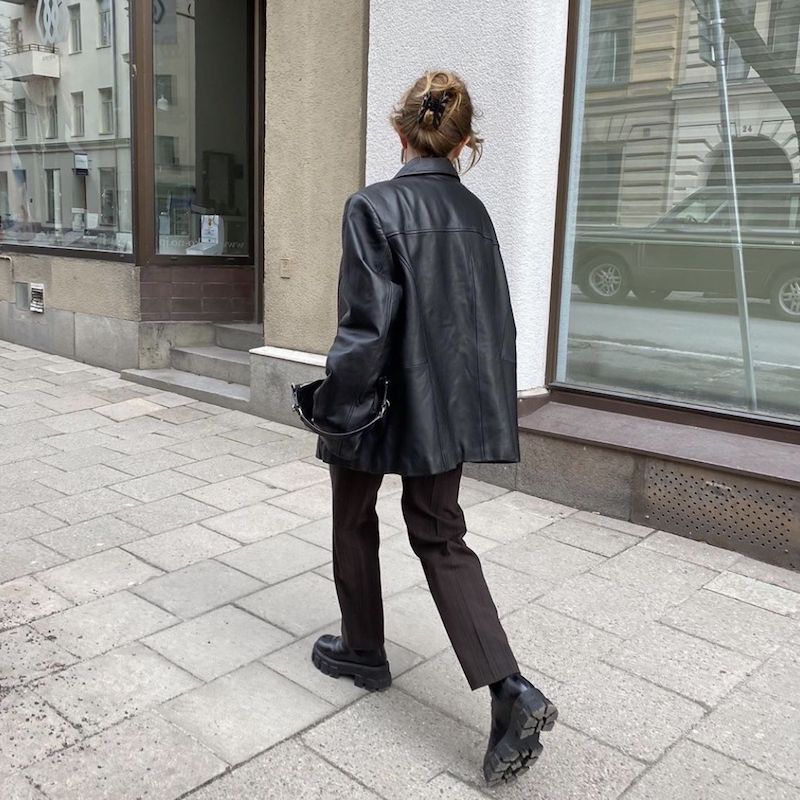 Very Chunky Boots
We briefly mentioned the power chunky boots hold over 2021. The star of the show, however, is undoubtedly a pair of extremely chunky high boots. You will feel powerful and above everyone else. (literally)
The flat chunky boots are a great starting point since they are easier to walk in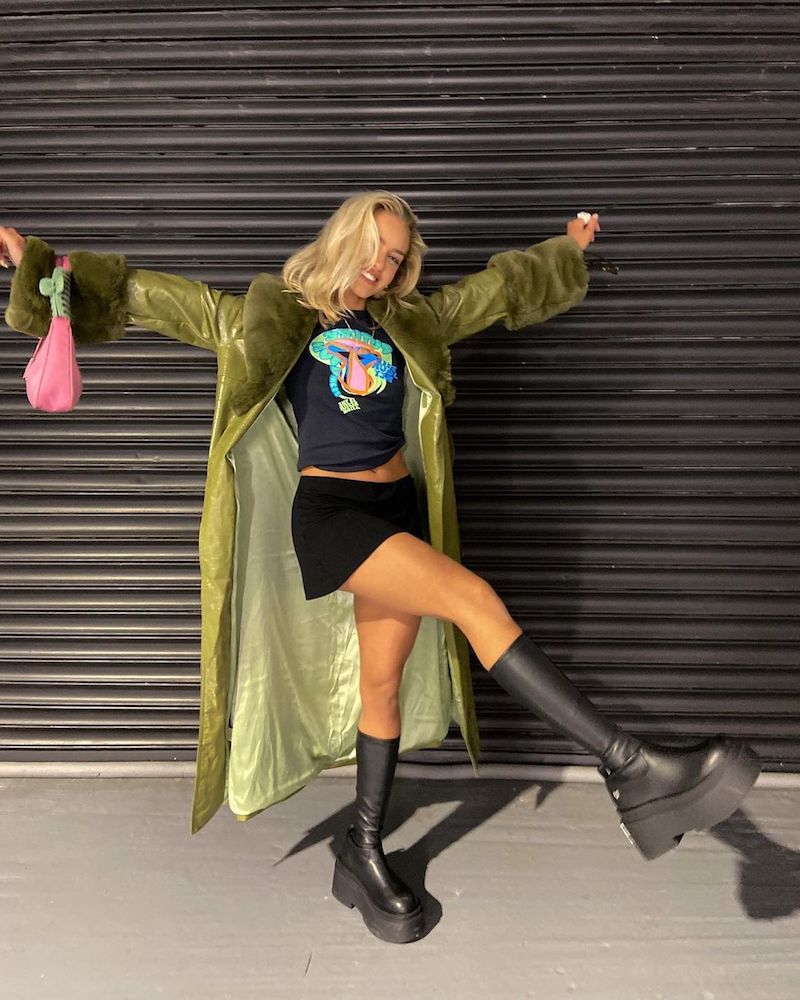 A lot of confidence is needed to pull off those heeled chunky boots with pink hearts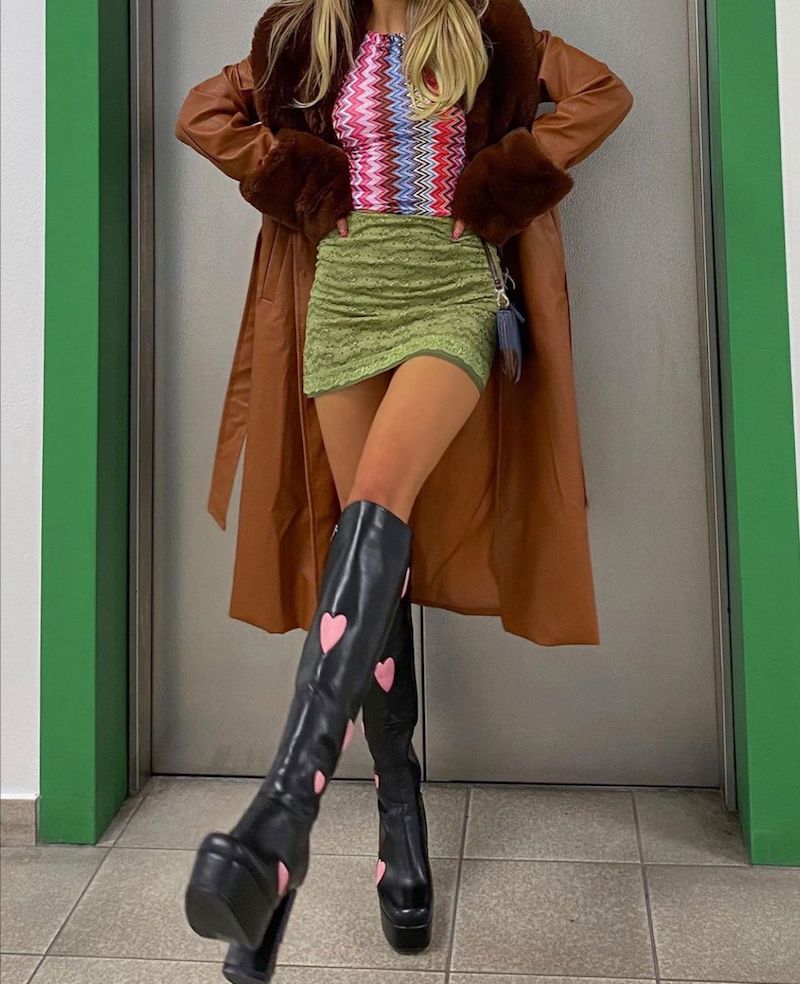 Cozy & Knitted
When it comes to 2021 knitted sweater trends, one thing is for sure- the bigger and more colorful, the better. What's more, we have seen a lot of fashion gurus rocking an oversized sweater as a dress.
Pretty in pink- a striped oversized sweater dress and a big purse to match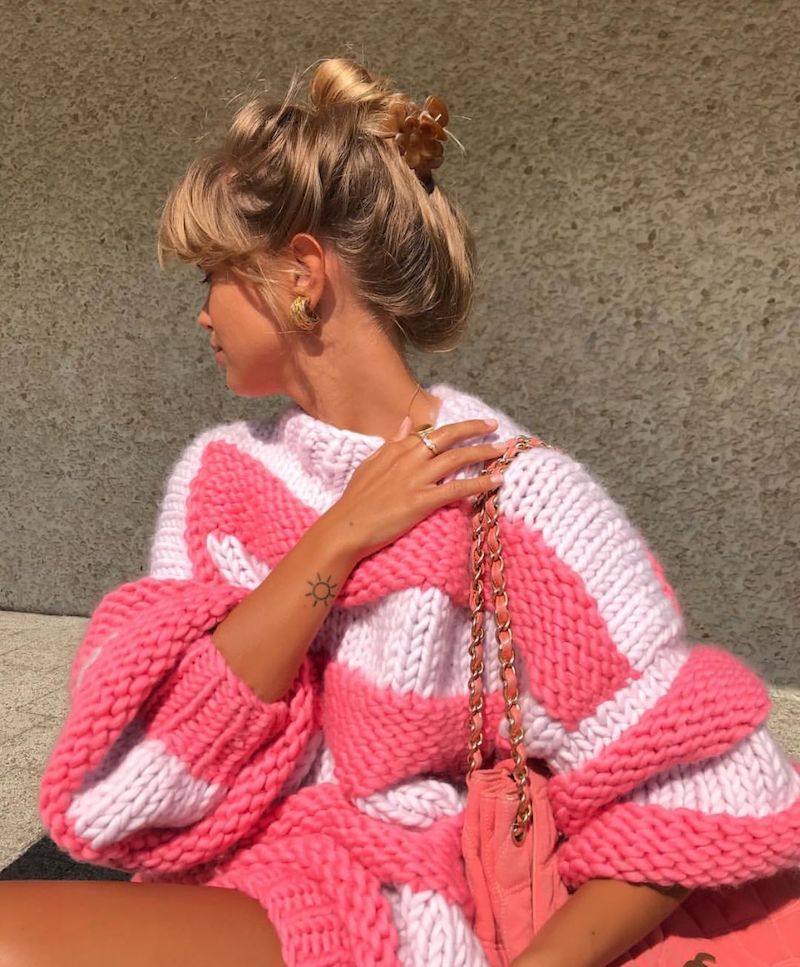 Double Denim
Unsurprisingly, the double denim is a statement combo, always fashionable and worth embracing for the transitional weather temperatures. Our tip? Add a personal touch with accessories of your liking.
A modern twist- mixing double denim with funky patterns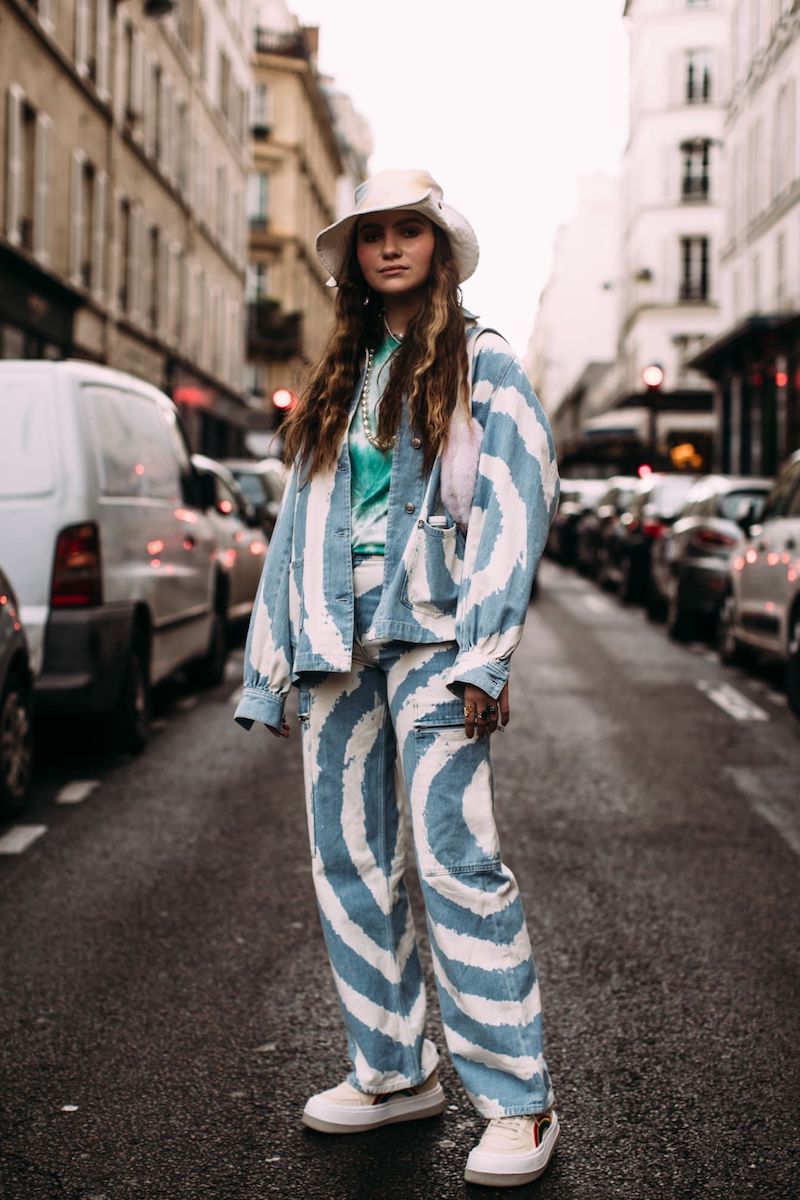 Opt for a looser, more oversized fit to stay on top of all the trends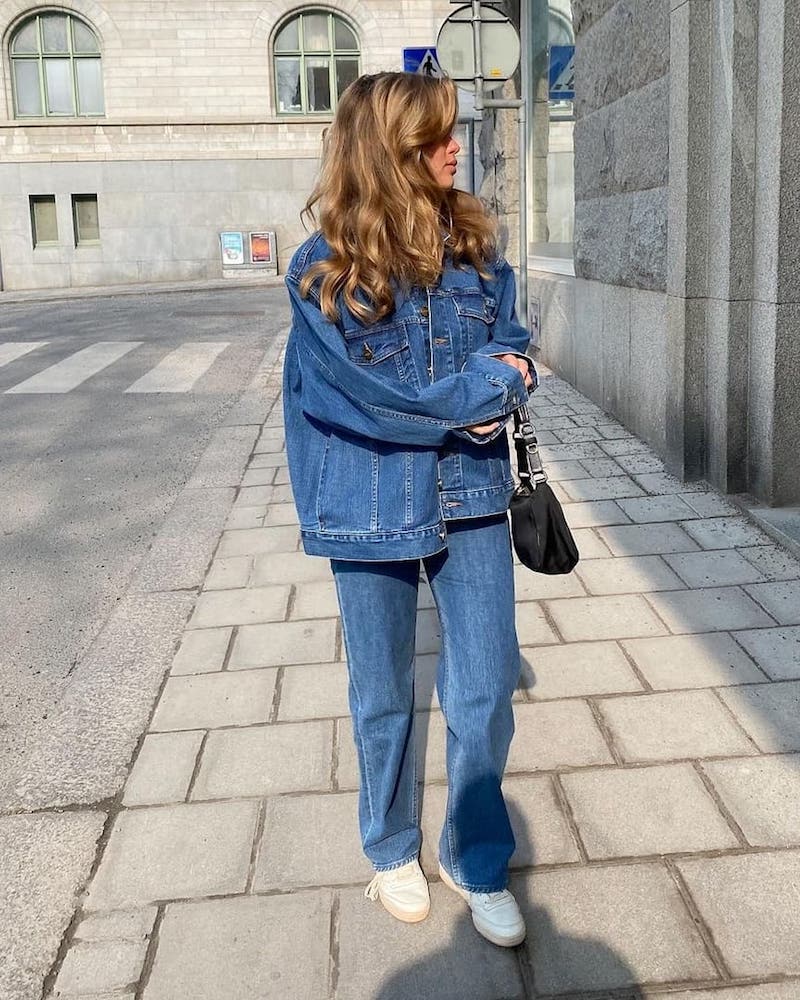 Trendy Turtlenecks
Combine a bright thick turtleneck with a colorful purse for a fool-proof day-to-night look.
Cobalt blue & punch are perfect for a high-contrast look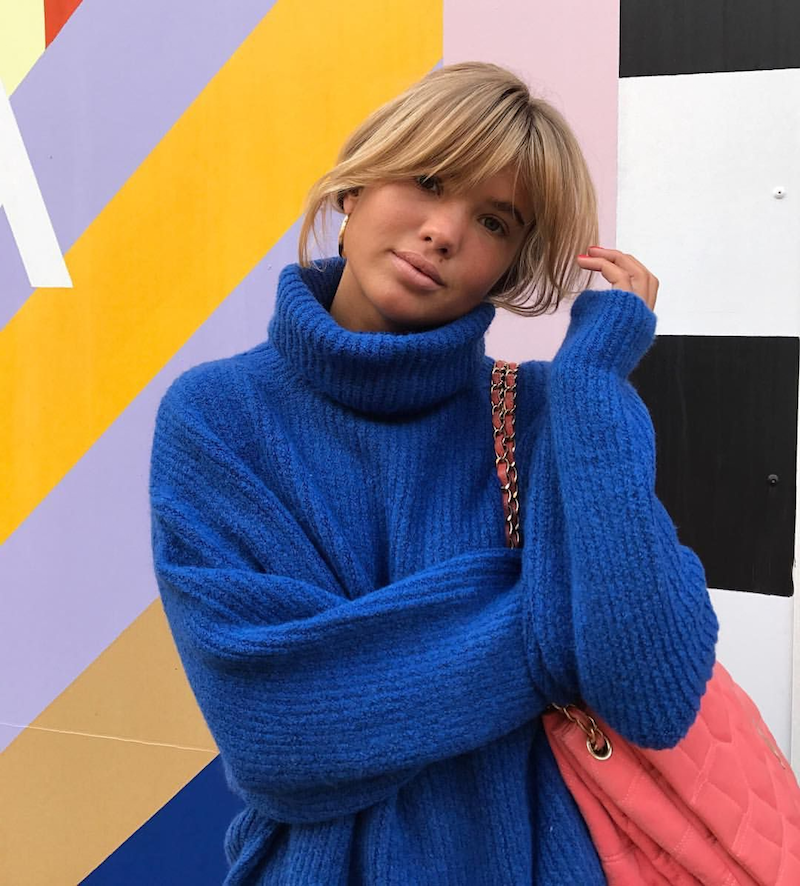 It's Vest Season!
Knitted vests have been all the rage all year long. They are extremely versatile- you can rock them as a dress, on top of a shirt, or on their own.
Elevate your matching set with a chained necklace, funky sunglasses, and a colorful vest on top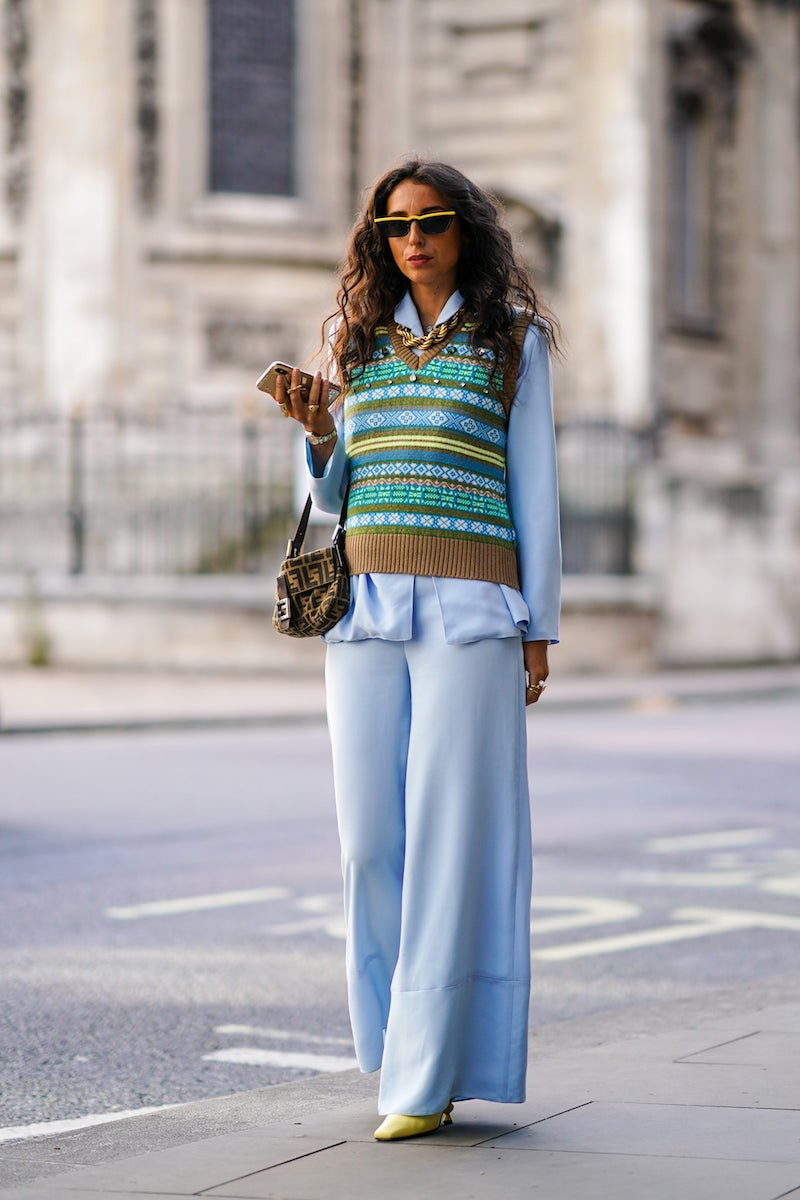 An all-white monochromatic look with a cable knit vest and rubber boots