100 + Nude Nails Designs for Gorgeously Chic Hands
Although manicure trends come and go, there are certain looks that have stood the test of time and will never go out of fashion. Such is the case with nude nails. Minimalistic, versatile and demure, they give a touch of understated glamour to your fingertips, go with every outfit, and are suitable for any occasion. It is no surprise that tons of celebs have been spotted wearing them – Anne Hathaway, Emilia Clarke, Kylie Jenner, and Kim Kardashian, for example, are devoted fans of the style. Nude nails seem to be fit even for royals, as proven by Kate Middleton and Meghan Markle, both of whom seem to favor the simple and stylish look.
The Duchess of Cambridge always sports short nude nails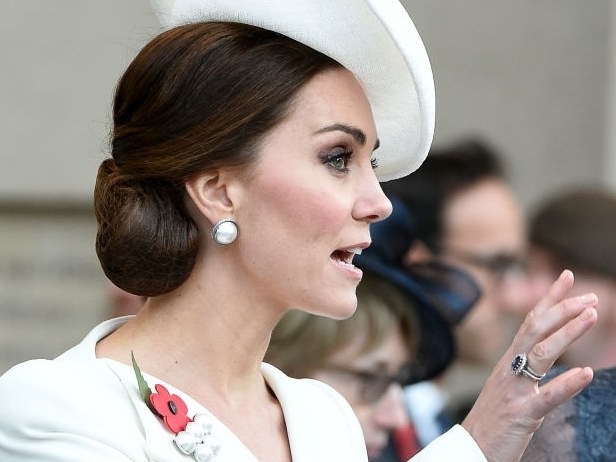 Although the classic nude look entails a simple coat of sheer or opaque glossy polish in a neutral pink or beige shade, nowadays you can find thousands of different variations, ranging from the minimalistic and cute, to the truly extravagant and sparkly. One of the most popular styles at the moment combines gentle nude hues with silver, gold or rose gold glitter, providing the perfect blend of simplicity and glamour. If glitter is not really your thing, but you'd still like to lend a subtle sparkle to your hands, you can opt for delicate metallic elements, like the chic silver stripes pictured below.
The perfect mix of style and sophistication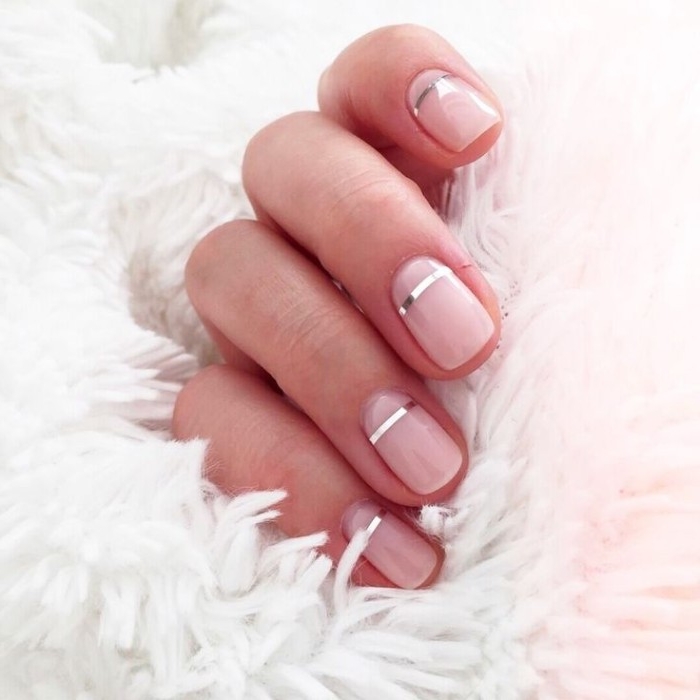 Matte nude nail polish is another favorite and it's easy to see why! It gives your manicure a soft and cute finish, and looks great on all nail lengths and shapes. Mix it up with metallic motifs, rhinestones, or glitter for lavish, glamorous, and beautiful hands. Alternatively, pair it up with a long, pointy manicure for truly bold and striking finger tips, that are certain to turn heads!
Here is a great tutorial for nude glitter nails
 A lovely and romantic matte nude pink manicure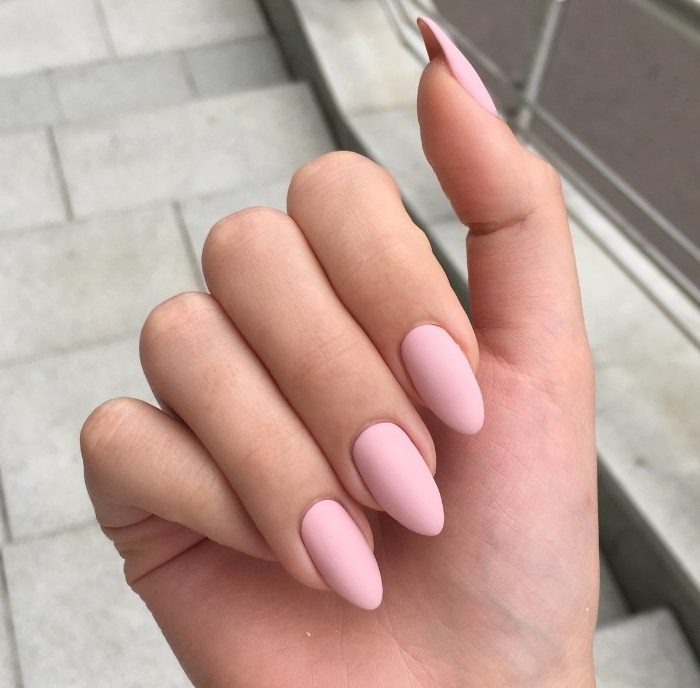 If wearing a only one shade of nail polish bores you, try experimenting with different colors. Opt for a French manicure but substitute the white with turquoise, for example. Or add a coat of nude polish and then create an ombre effect using a sponge and a hue of your choice. Remember – nude nails doesn't have to equal boring nails!
French ombre manicure – the best of both worlds:
We just love this unique combination of nude and turquoise!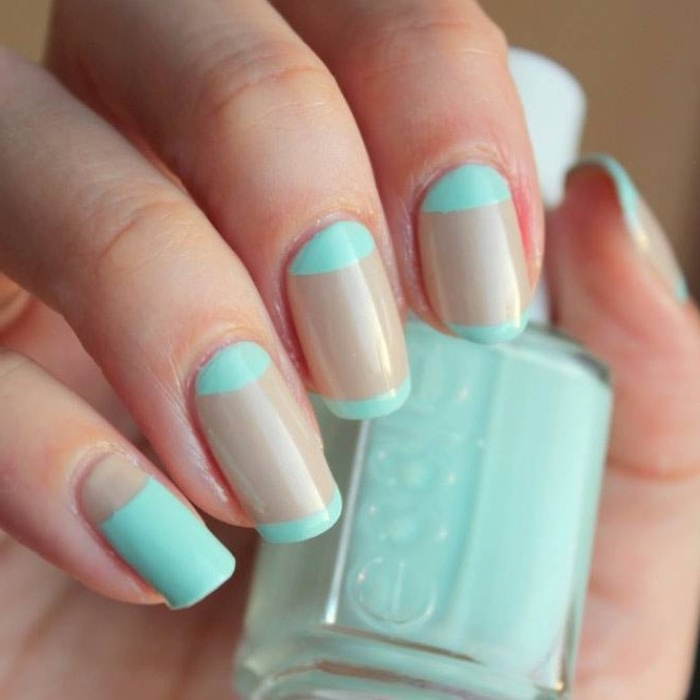 And now we invite you to take a look at our nude nails gallery. We have over 100 lovely suggestions for all manicure types, lengths and shapes. Enjoy, and don't forget to check out our fashion section – we have lots of great articles covering the hottest new hairstyles, outfits and, naturally, nails!
Having trouble choosing a nude shade perfect for your skin tone? This video can help!
The perfect nails for chilly autumn days!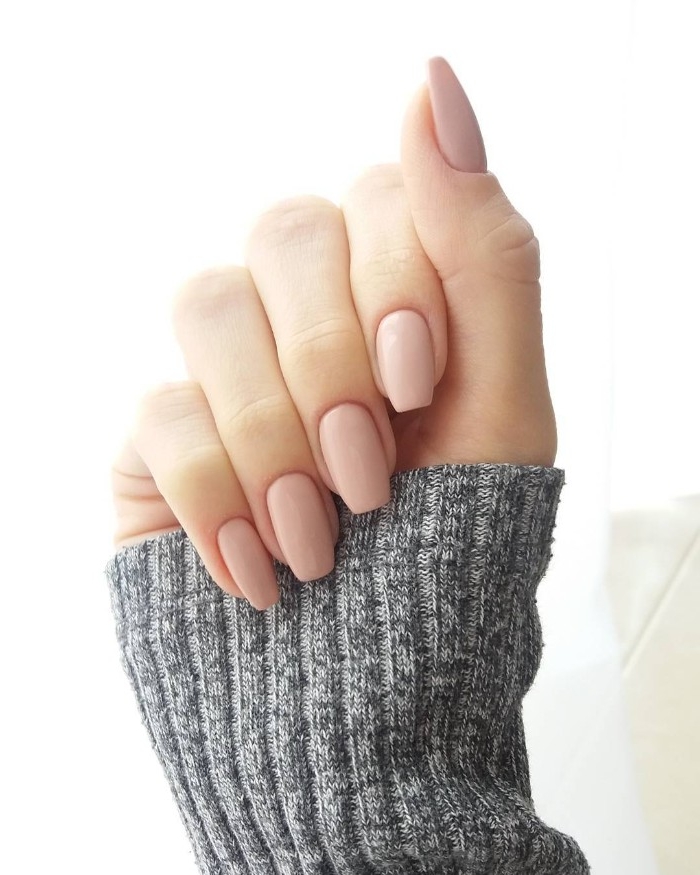 Rose gold is as popular as ever!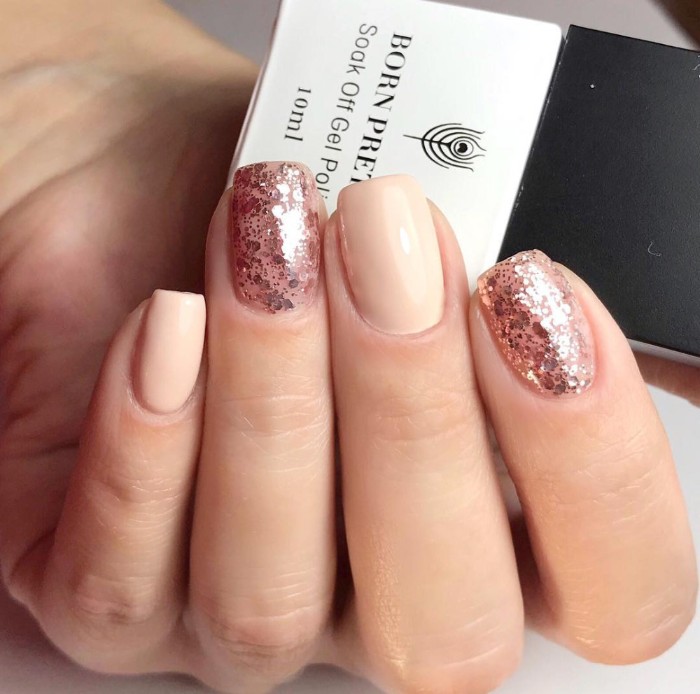 Beautiful nude nails with a subtle touch of gold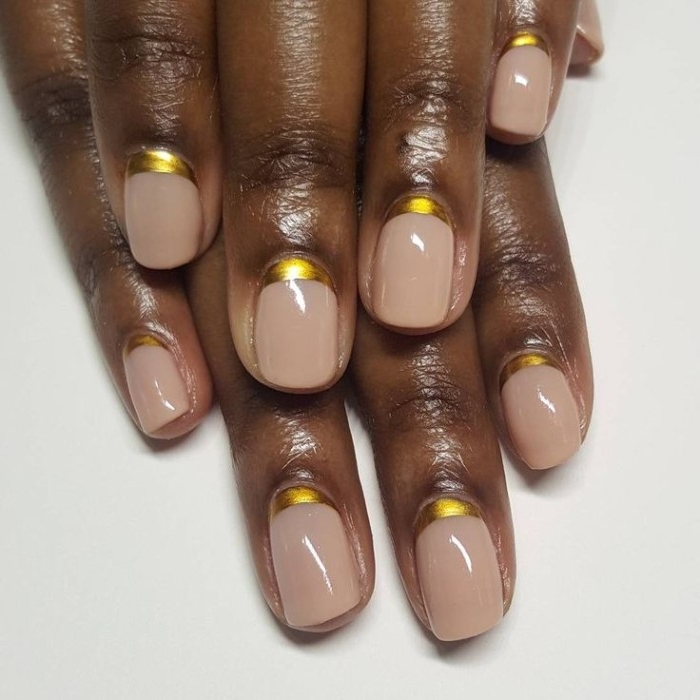 Cute rose gold glitter bows on short, oval nude pink nails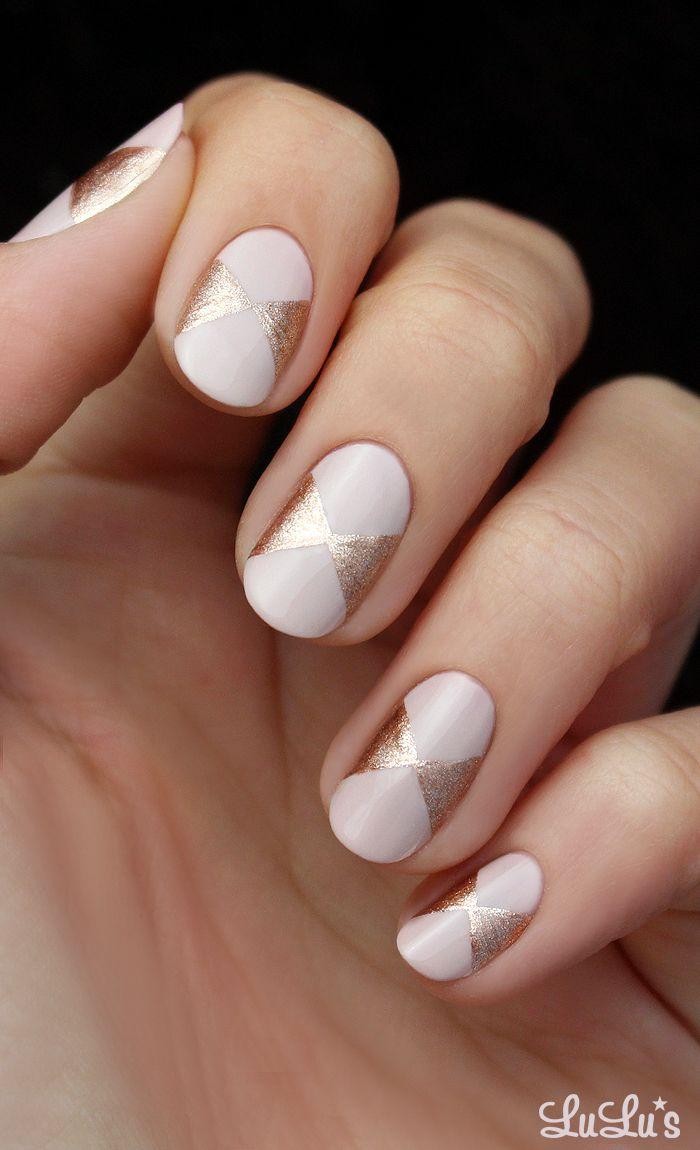 Nude pink ballerina nails, with black and white stripe, and lots of rose gold glitter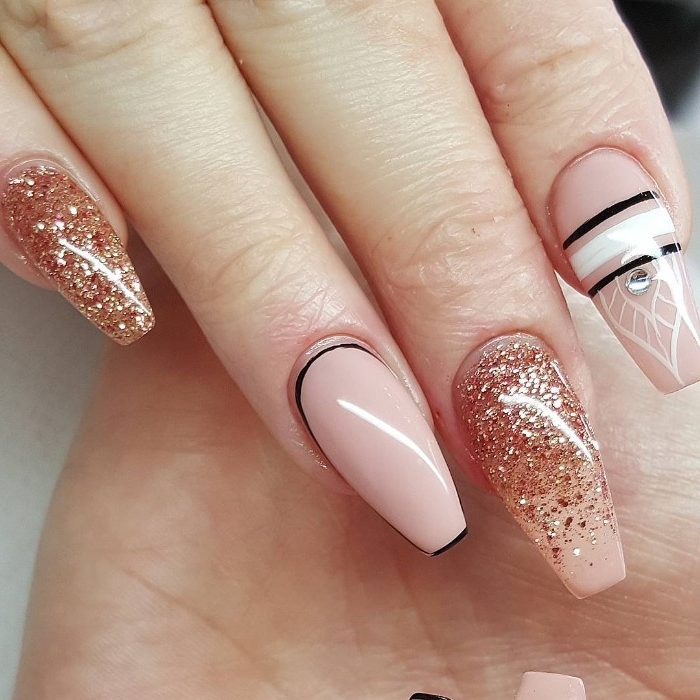 Long and sharp french manicure with ombre-effect tips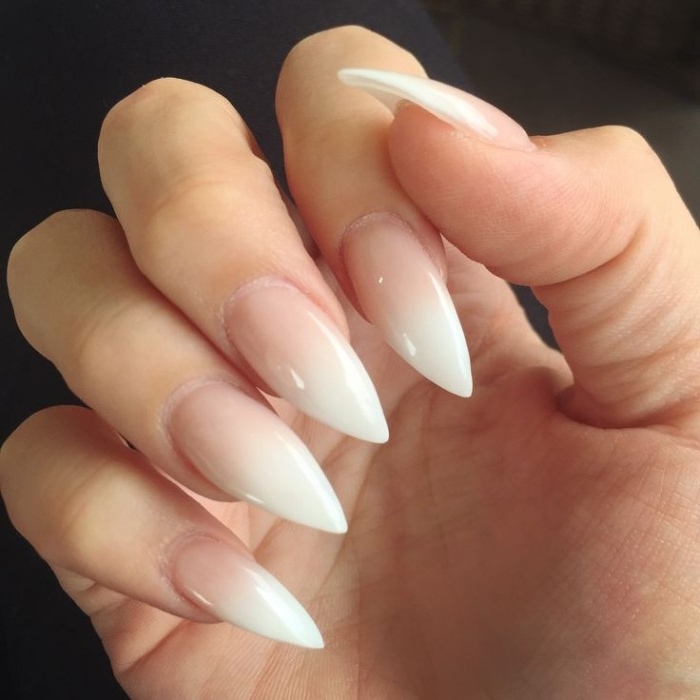 A gorgeous mix of white and nude tones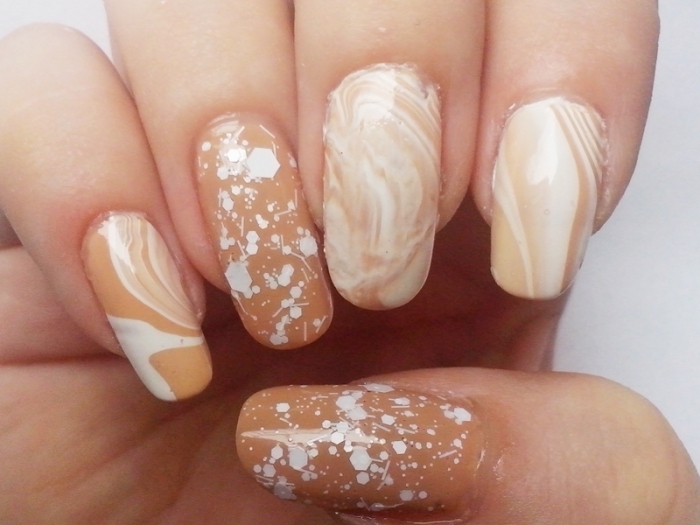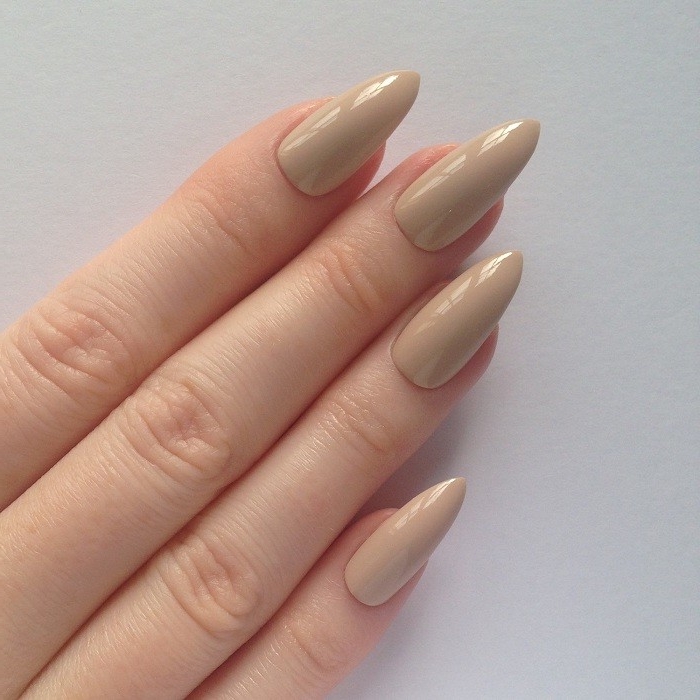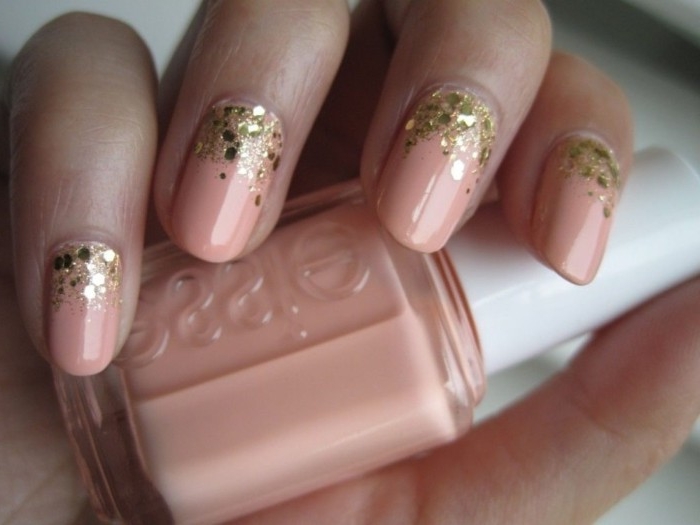 Stunning long manicure with subtle clear details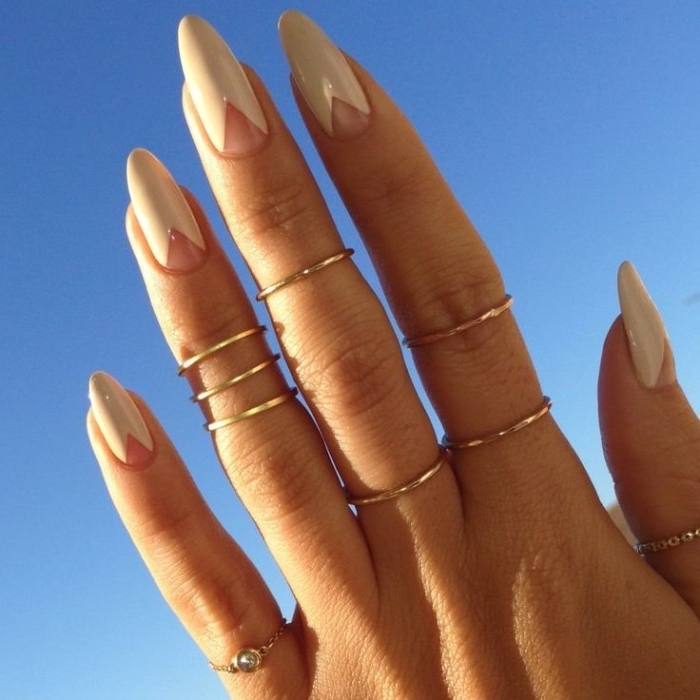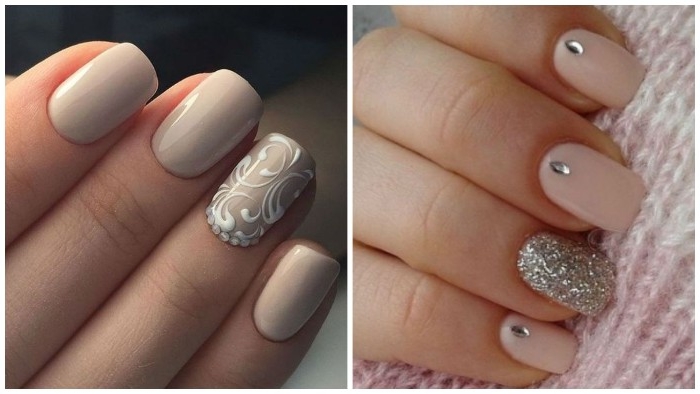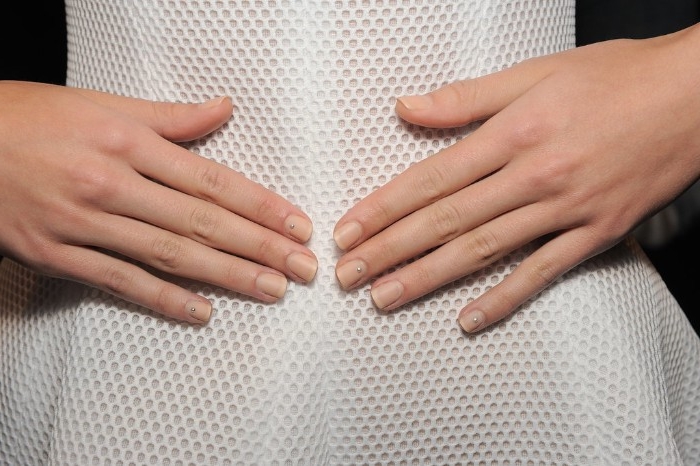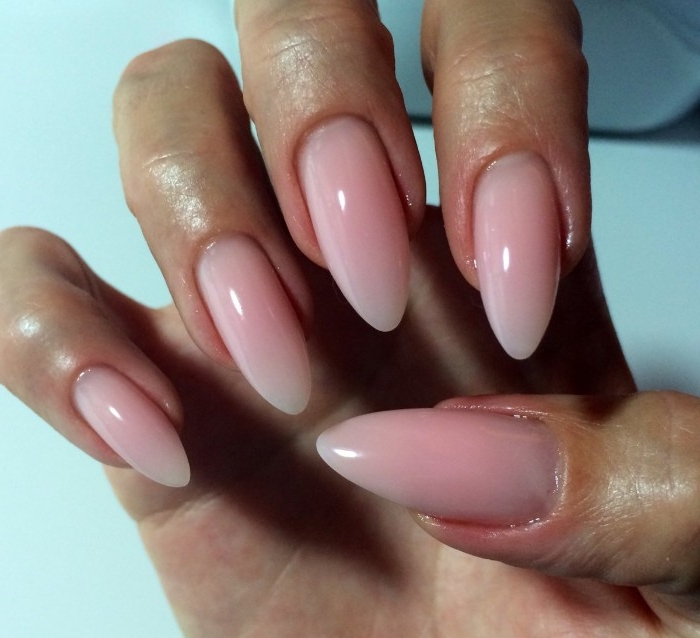 Dark violet and nude pink – an unusual but effective combination!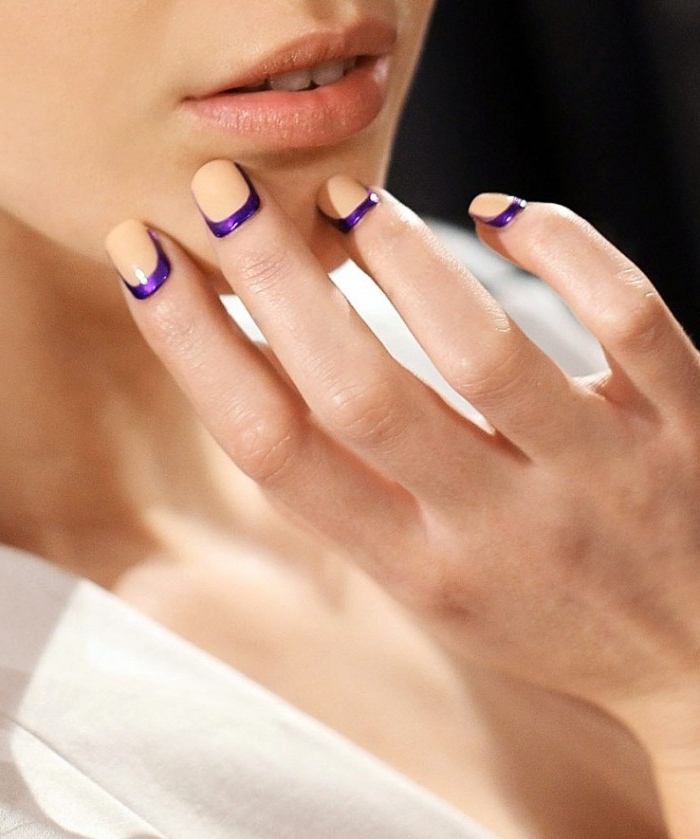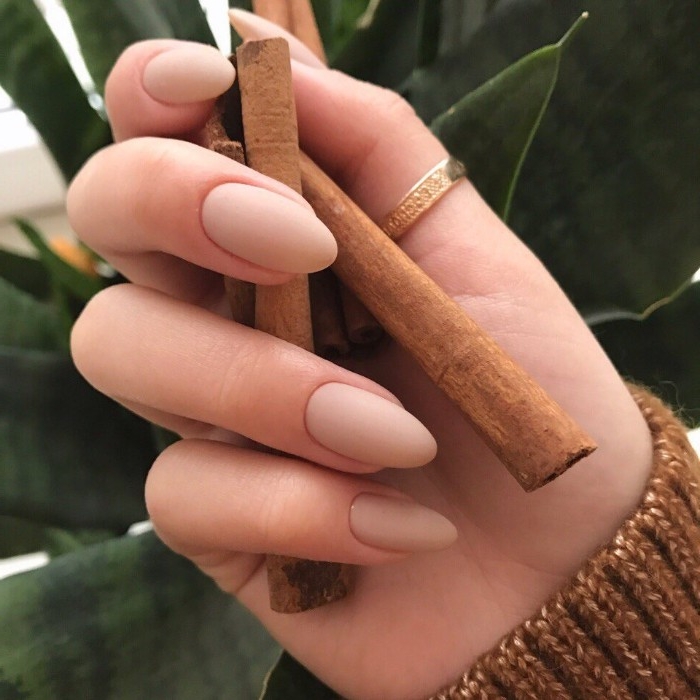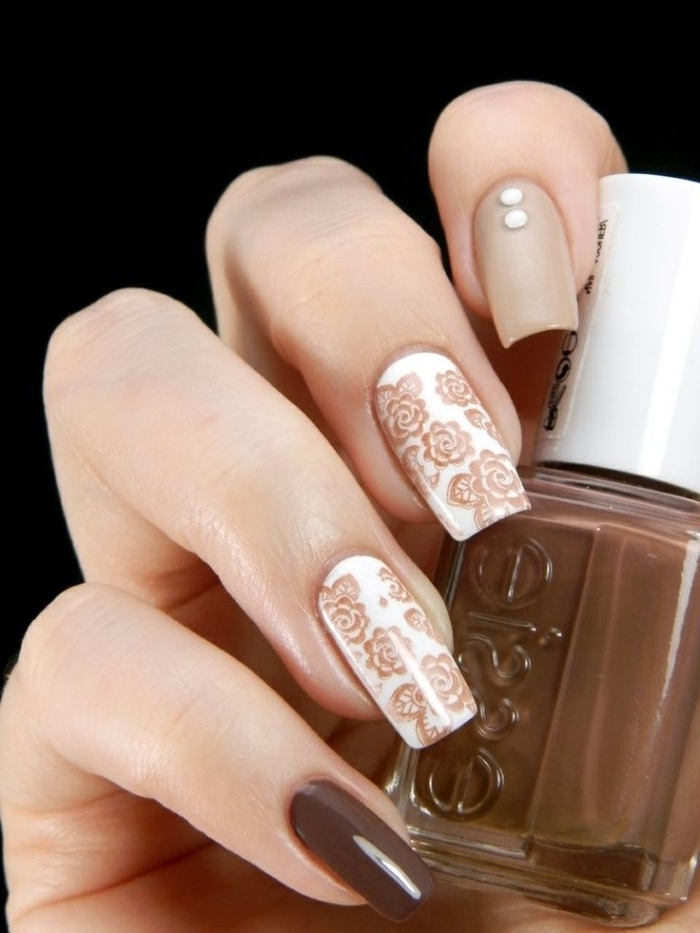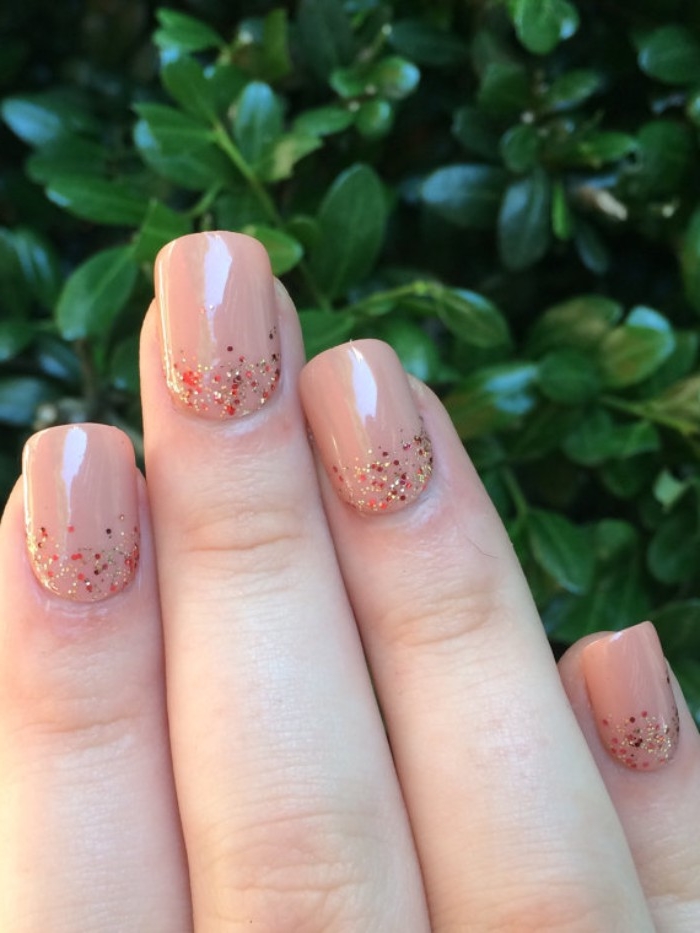 The perfect look for St. Valentine's Day!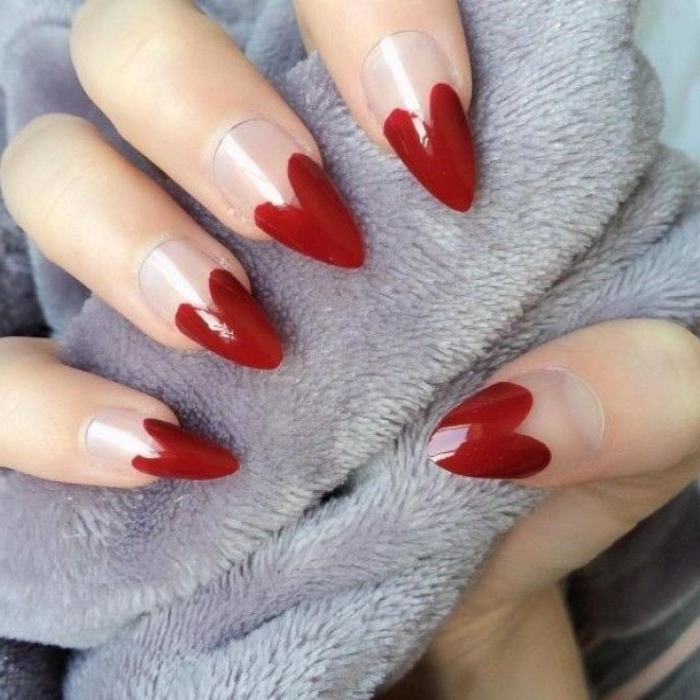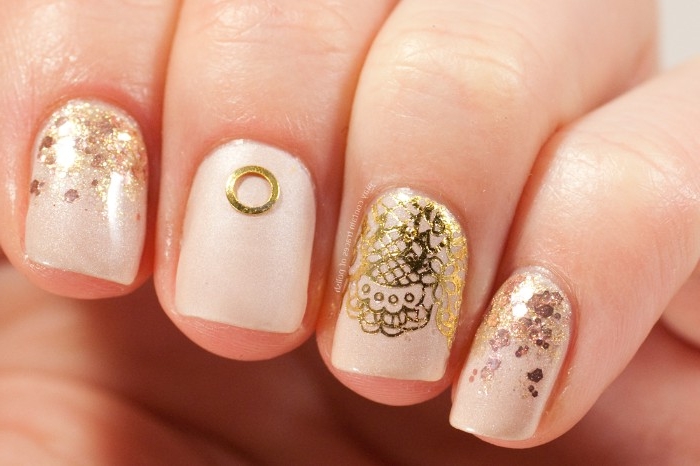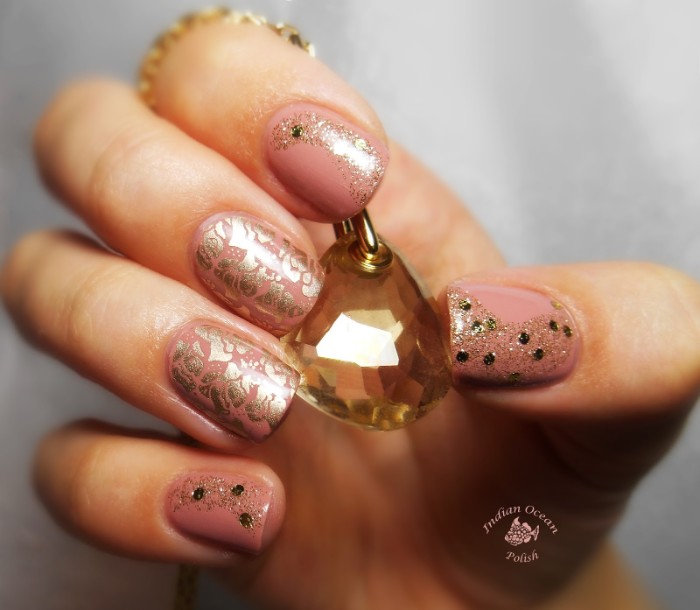 A sweet combination of pastel and nude tones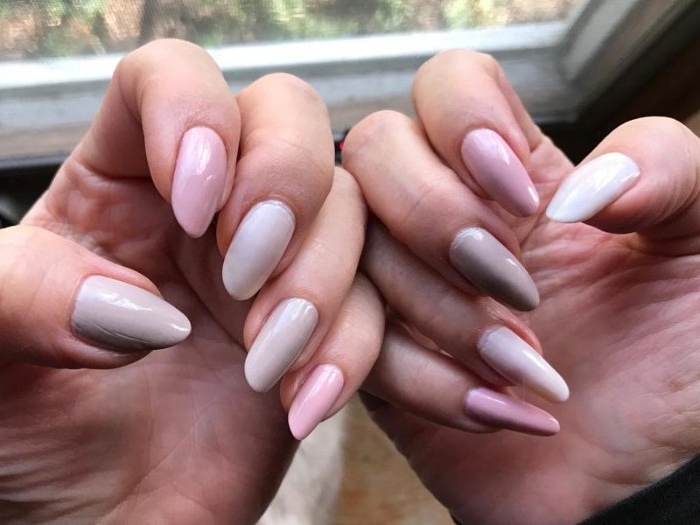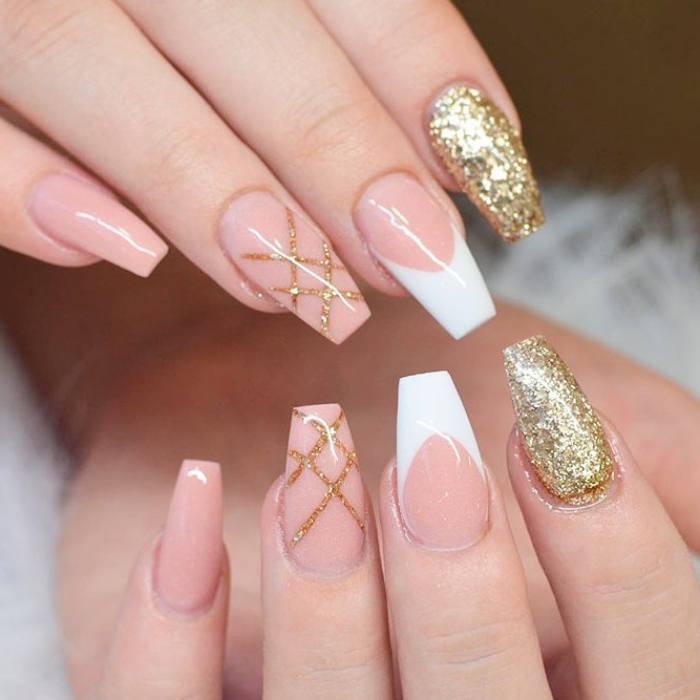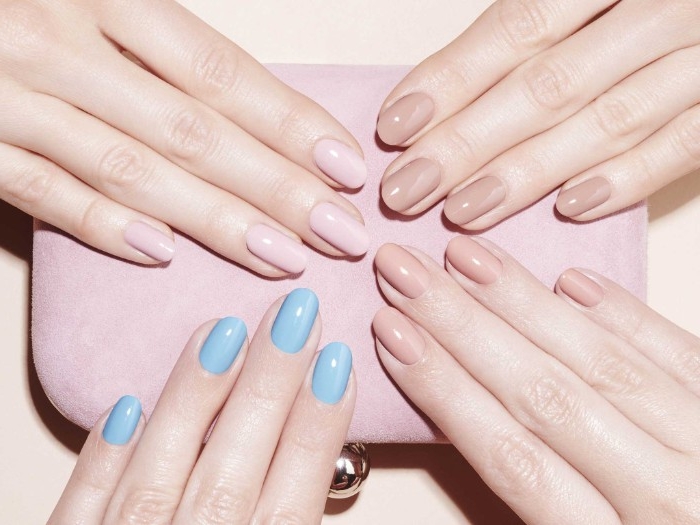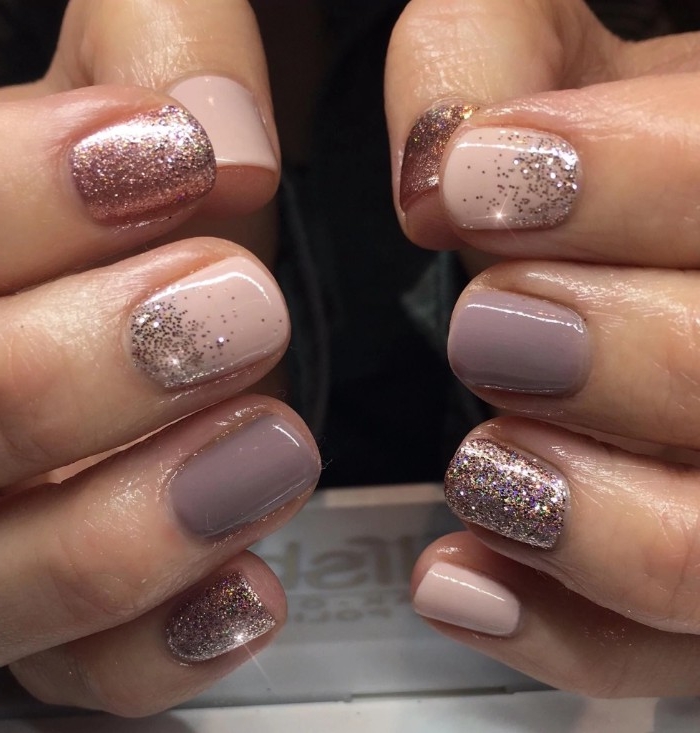 A smart and understated classic, suitable for every occasion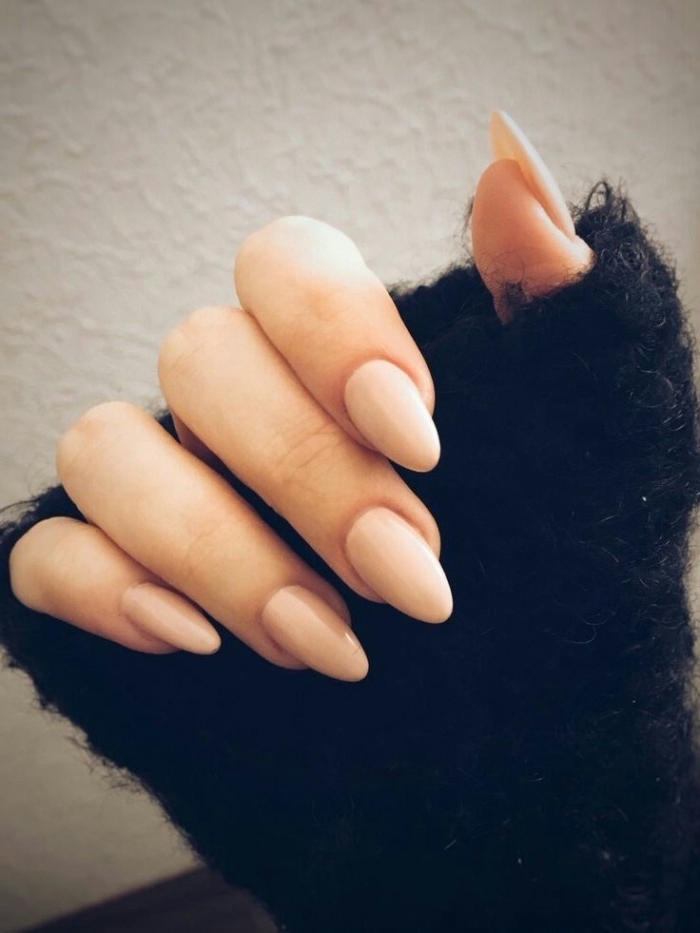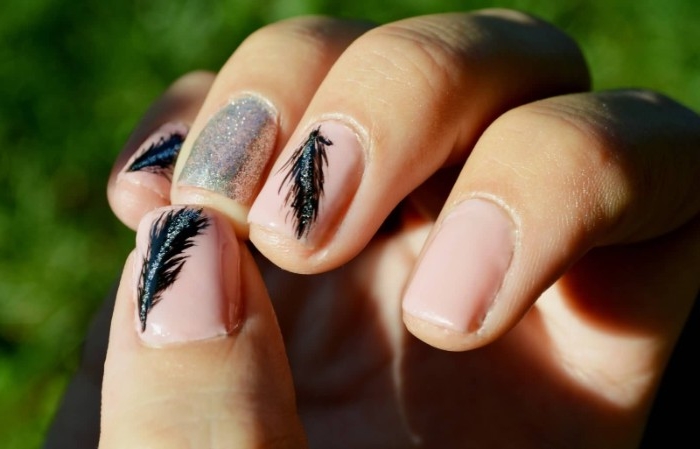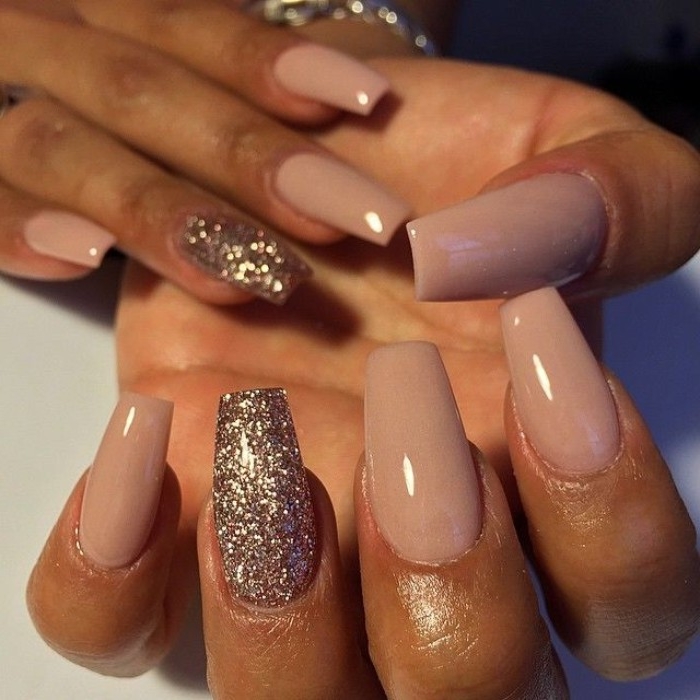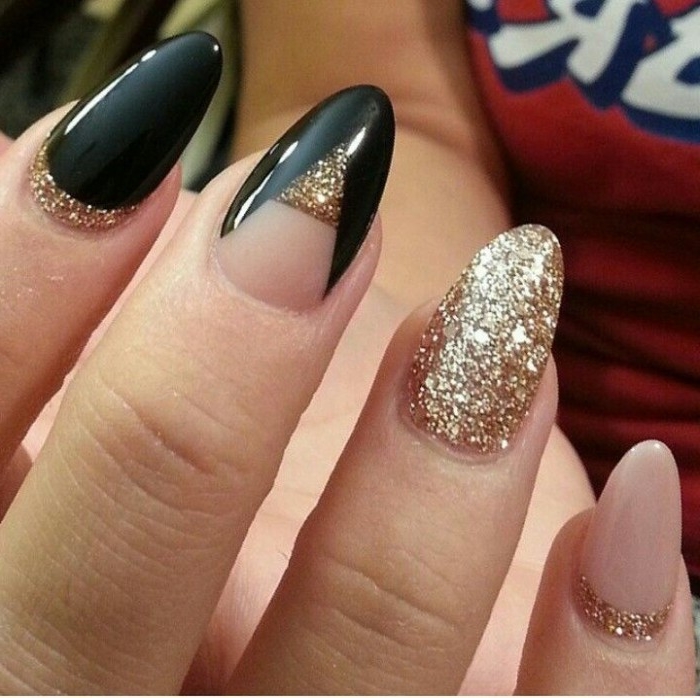 Black, nude pink and rose gold – a match made in heaven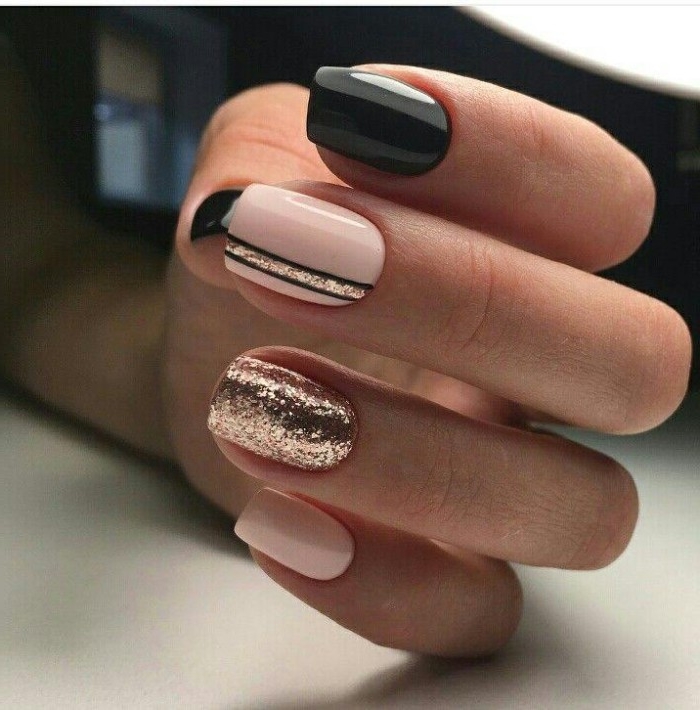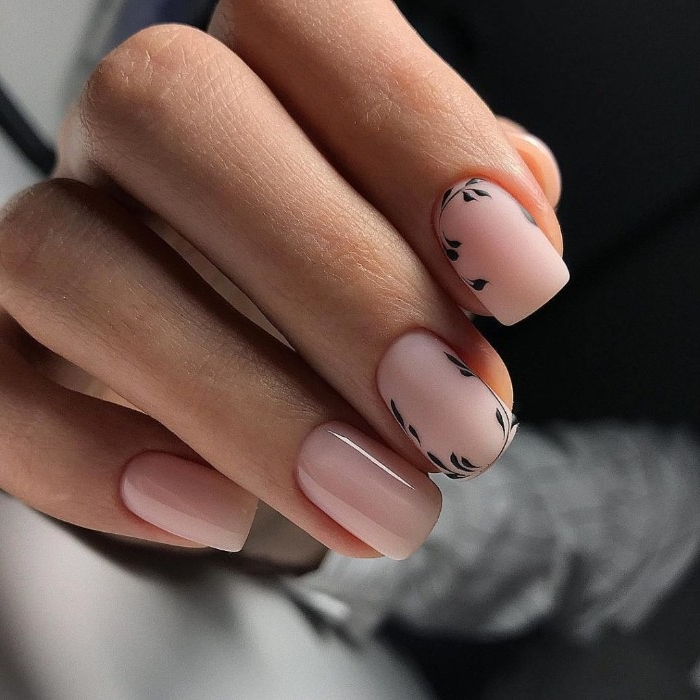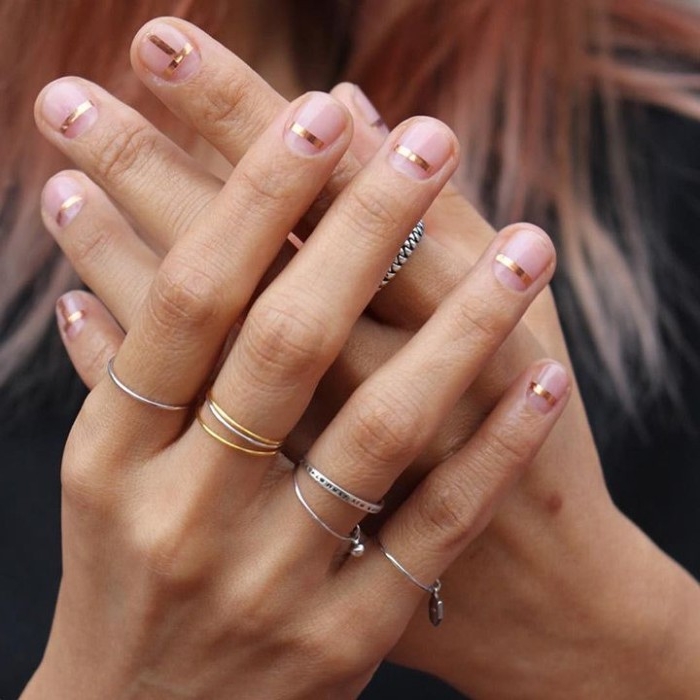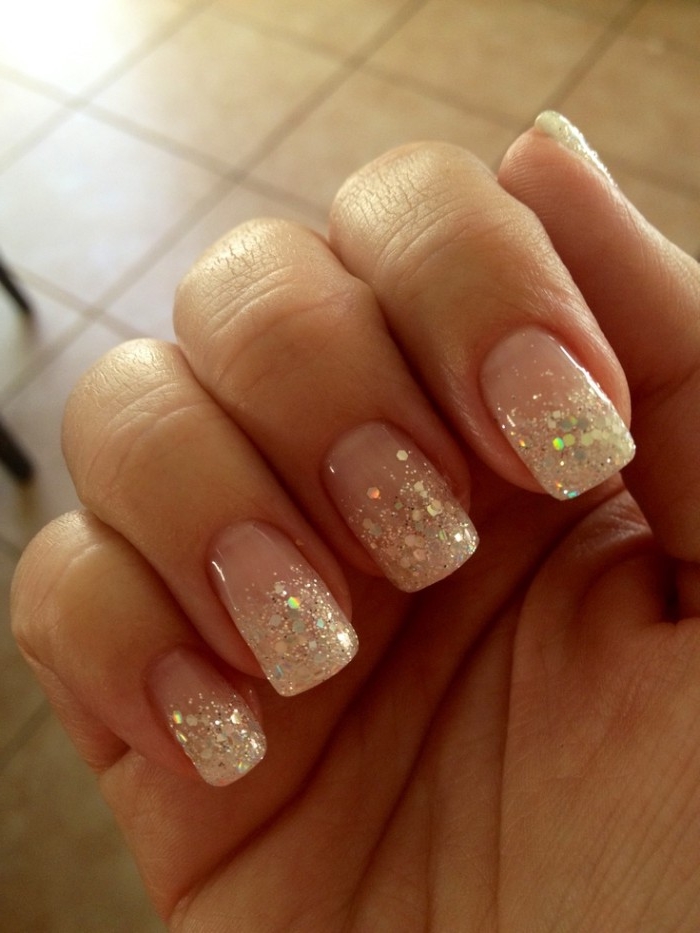 Less is more – a simple short manicure with a subtle, playful touch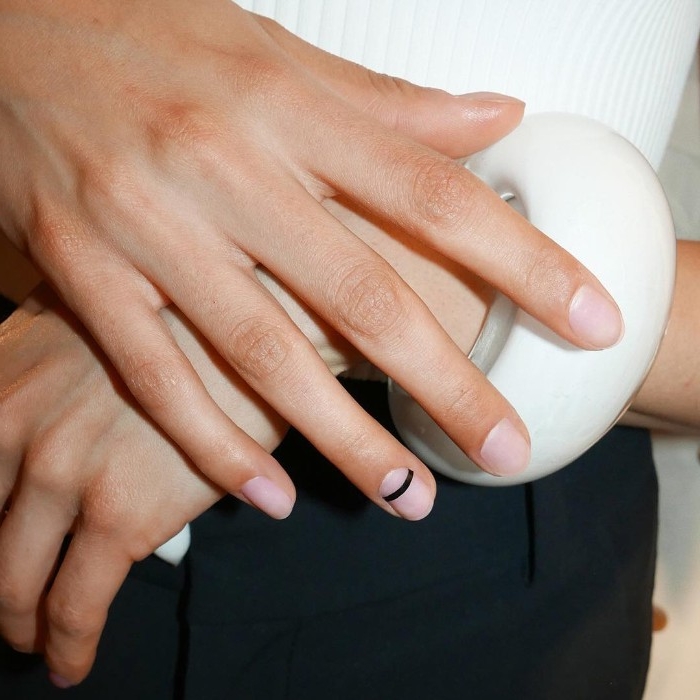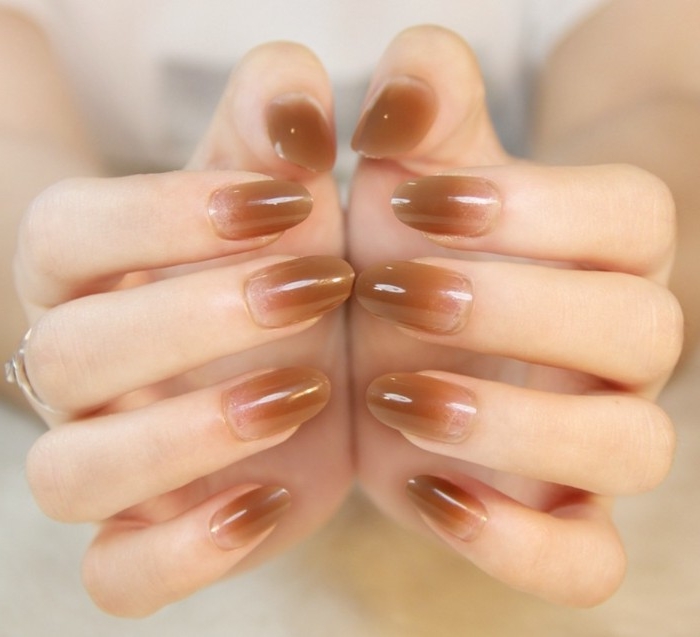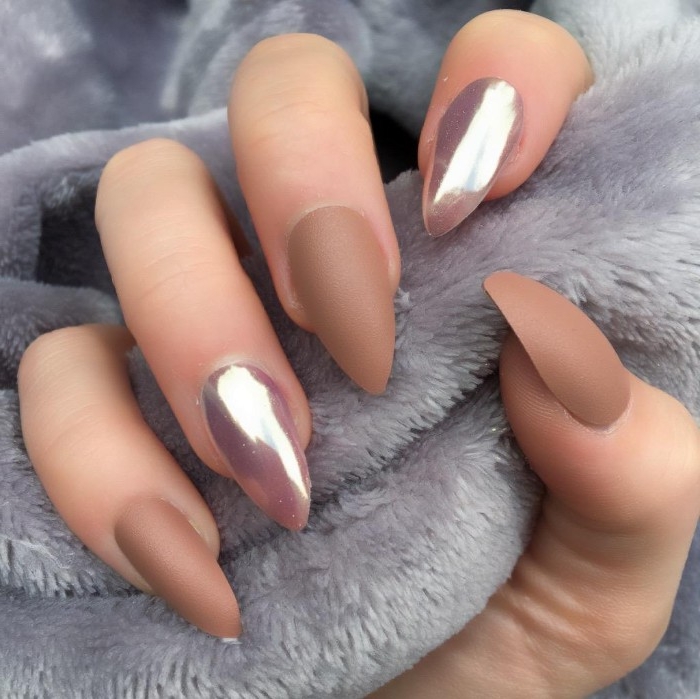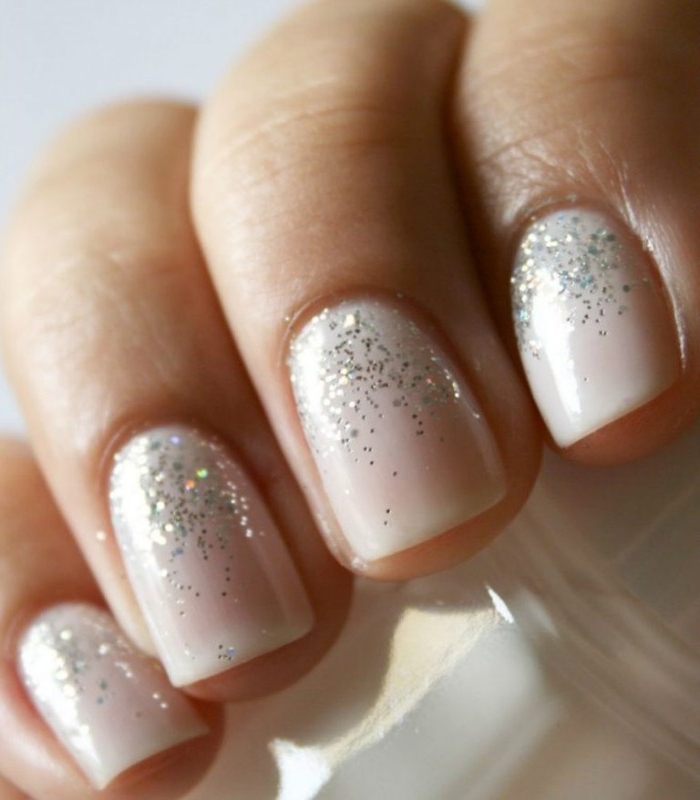 Short and sweet – a charming look, with matte nail polish in nude pink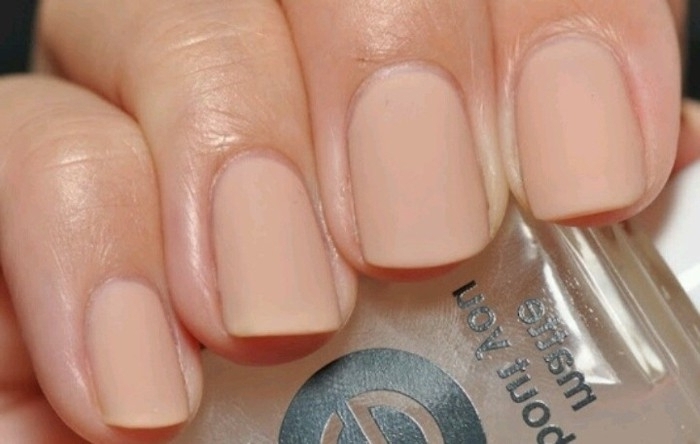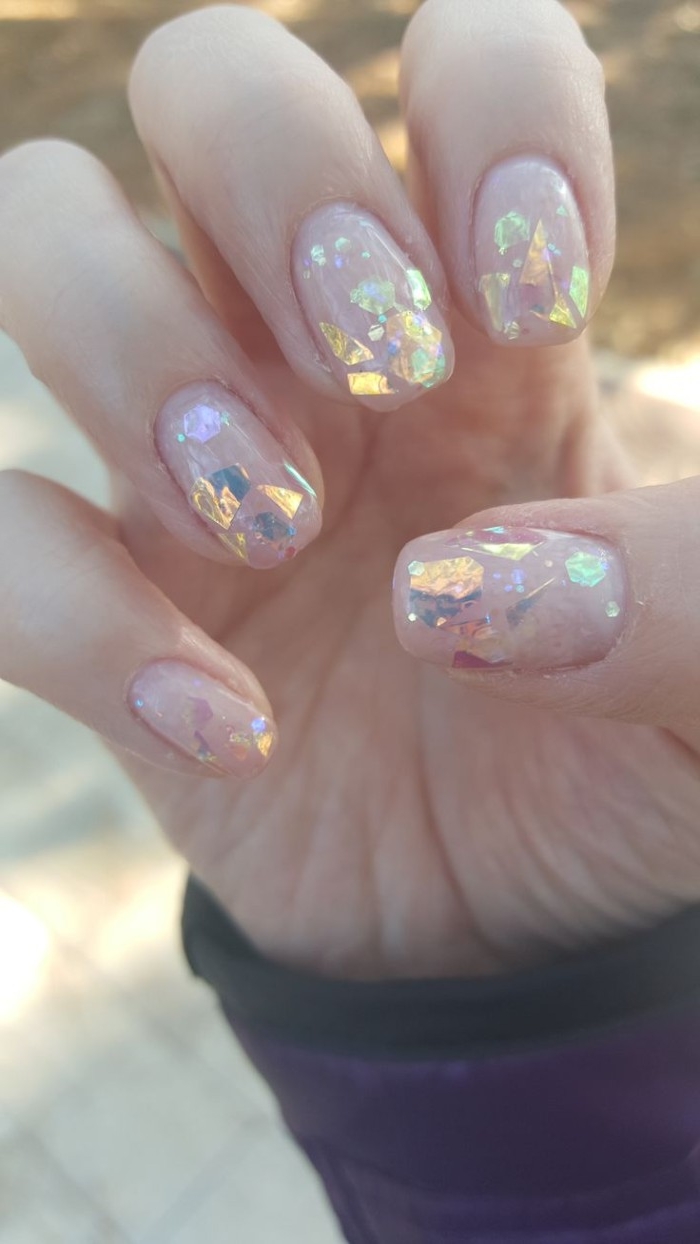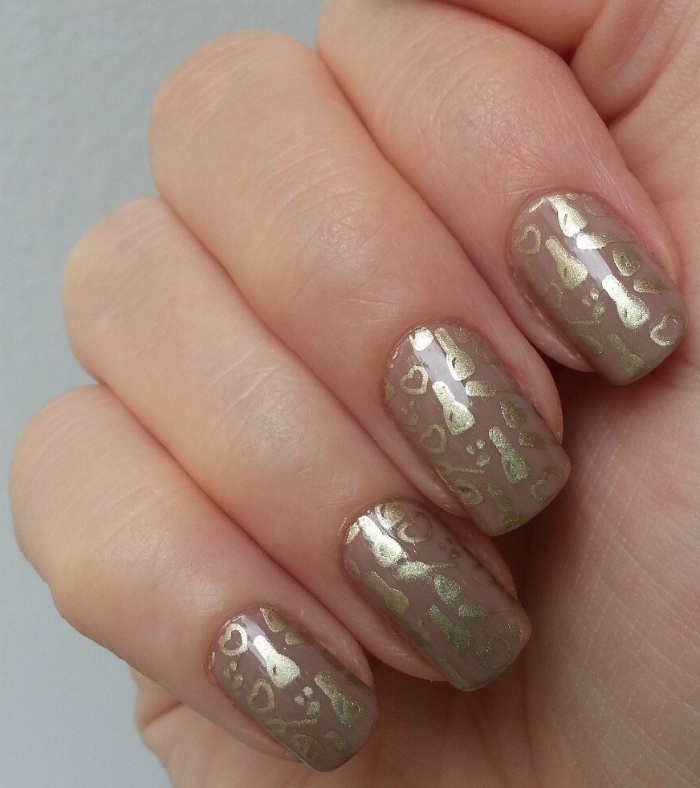 More fantastic minimalistic designs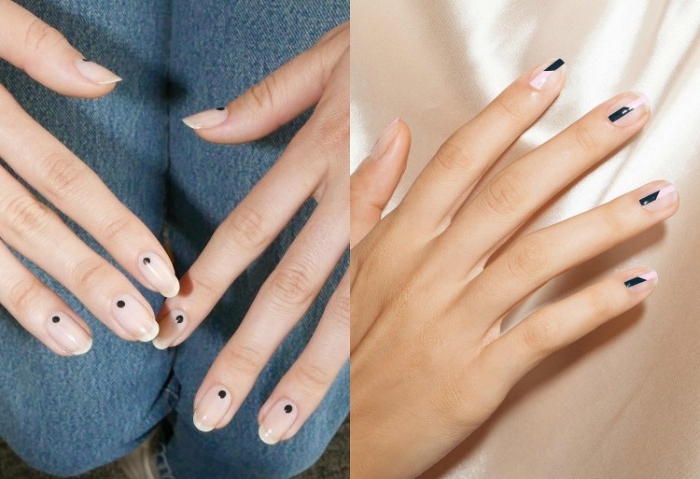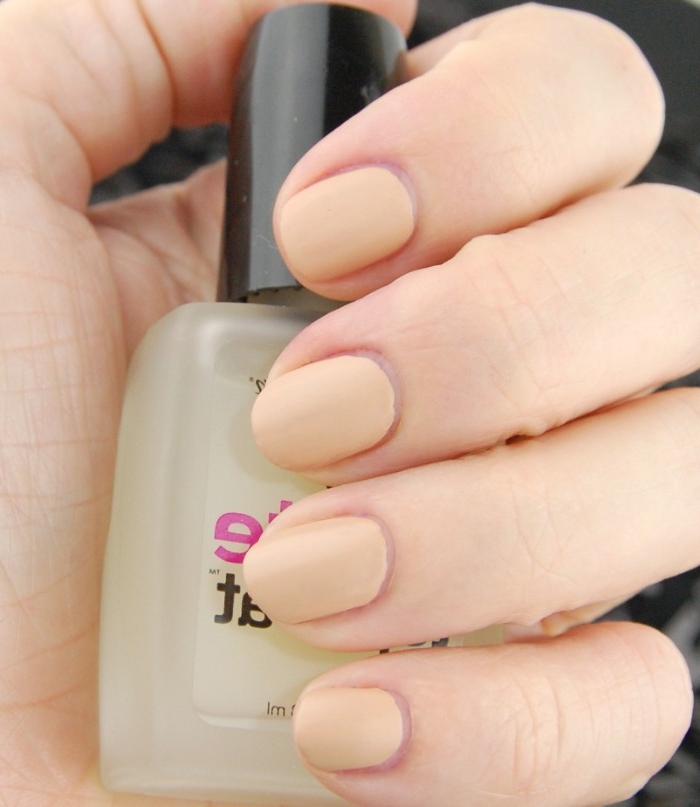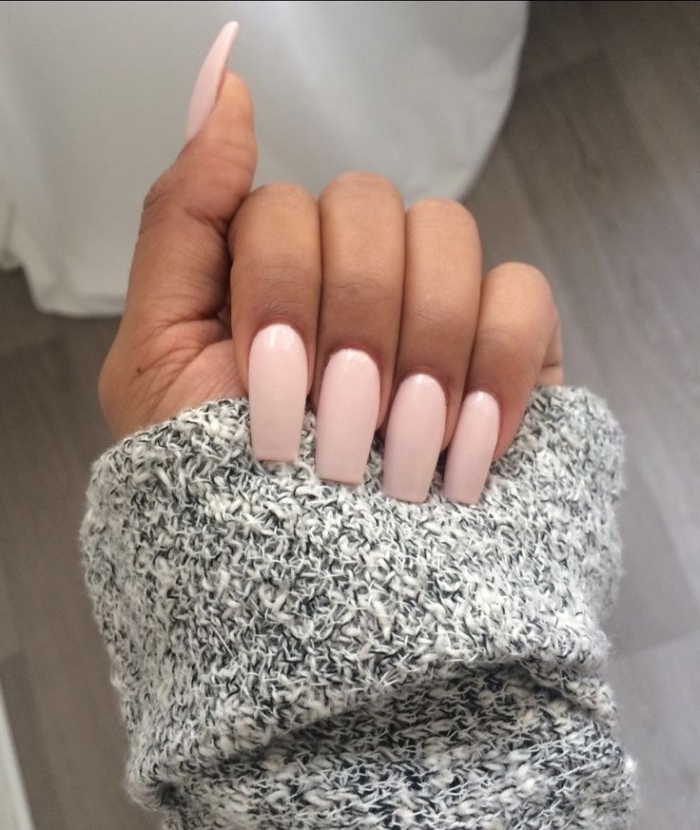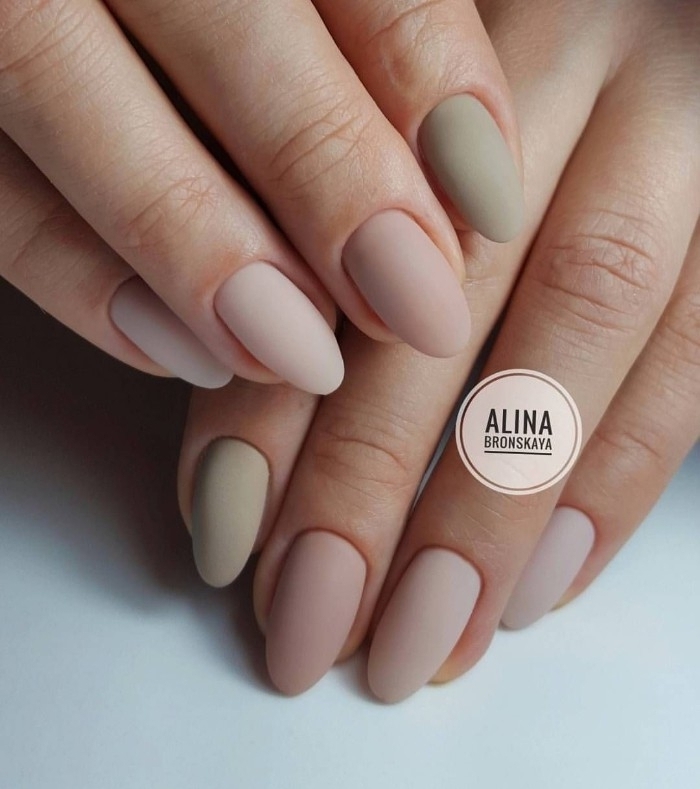 A great suggestion for those who like a bit of glamour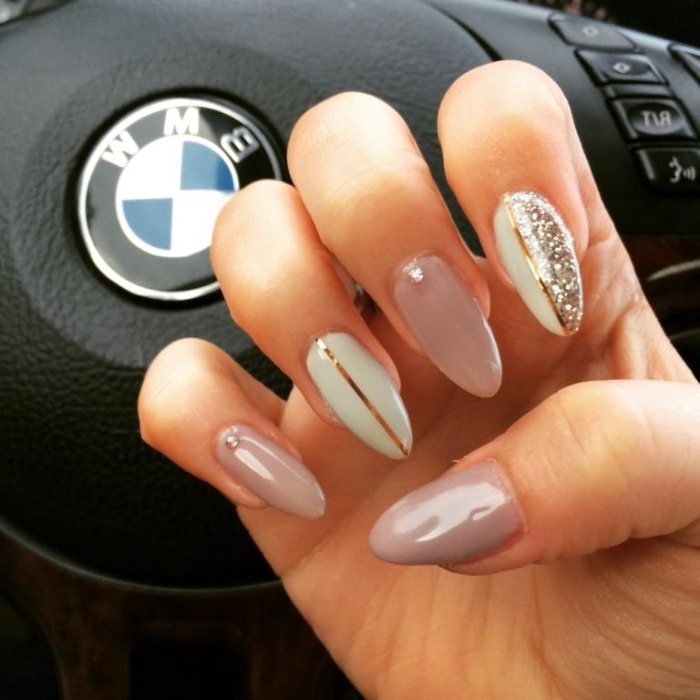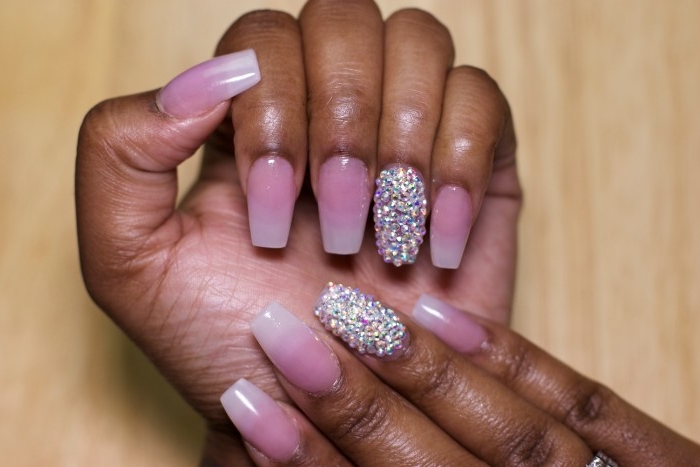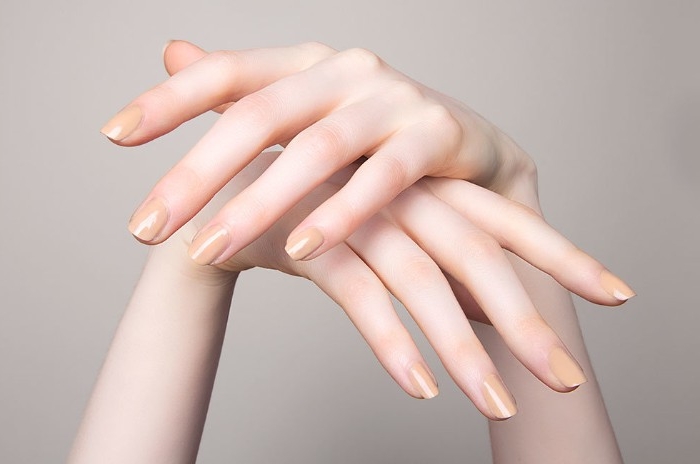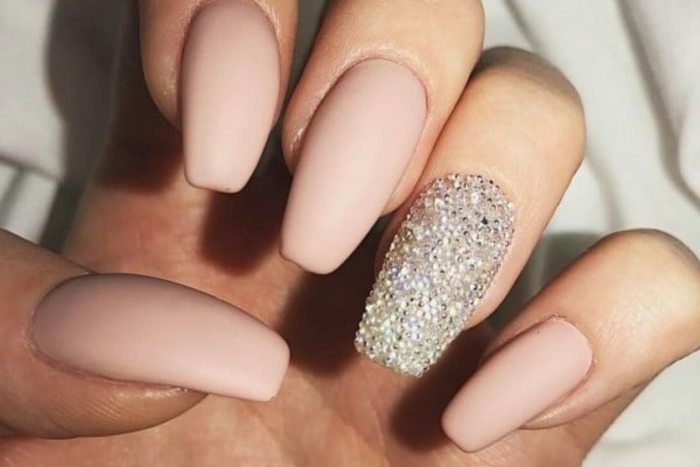 Nude perfection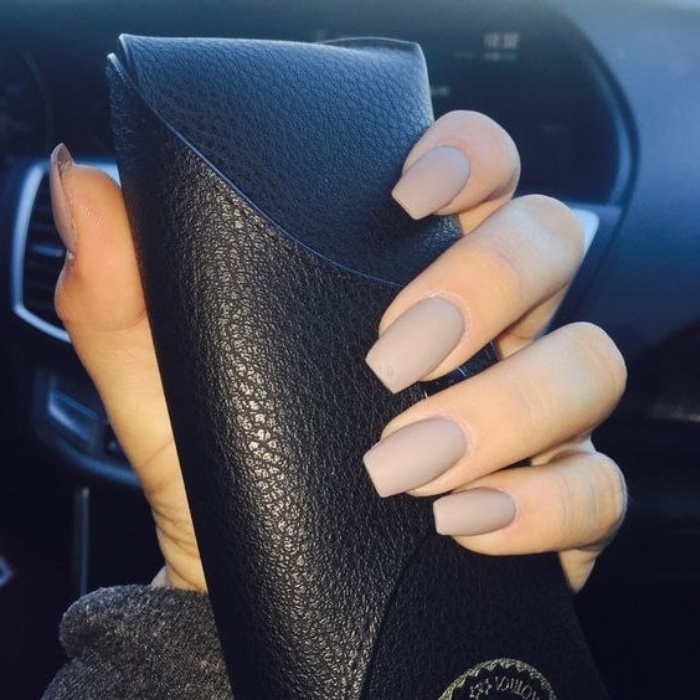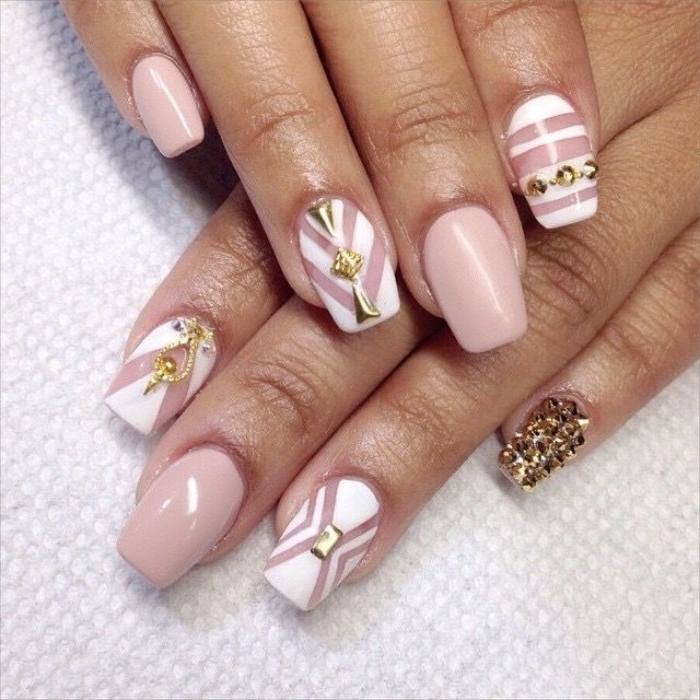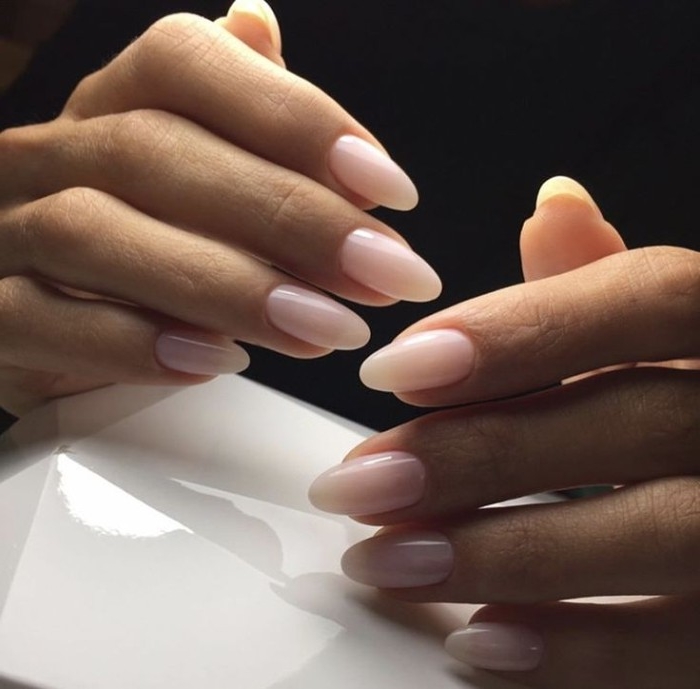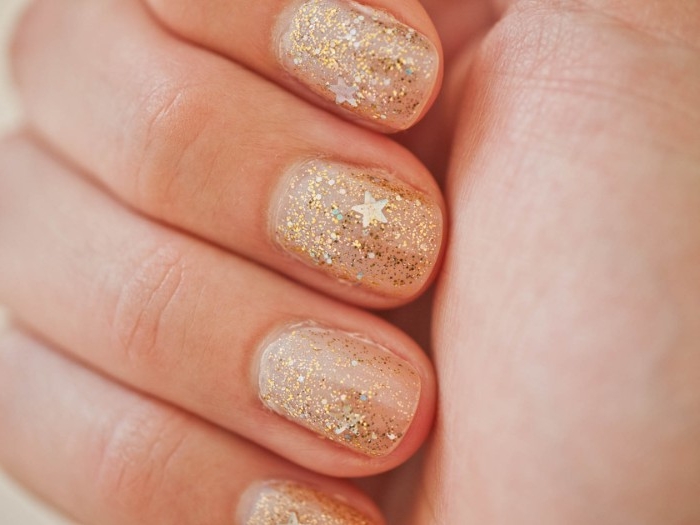 We simply love these cute, short, sticker-decorated nails in nude and white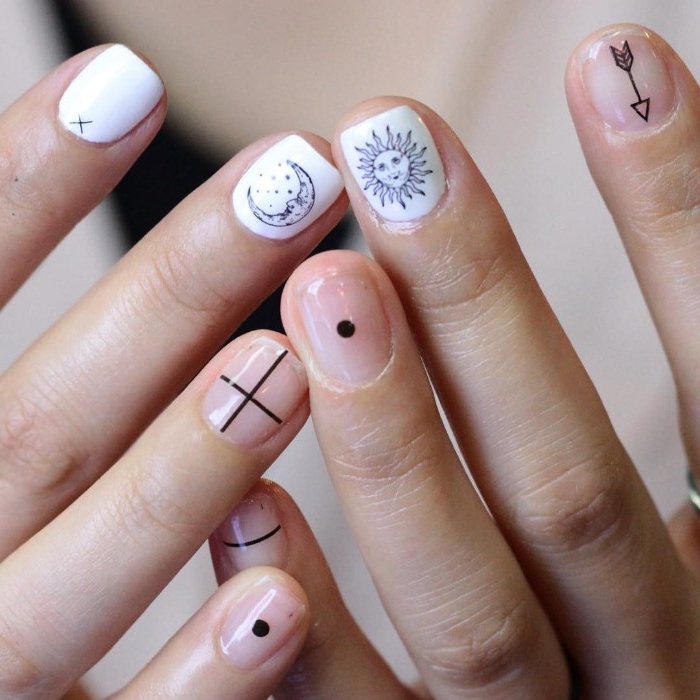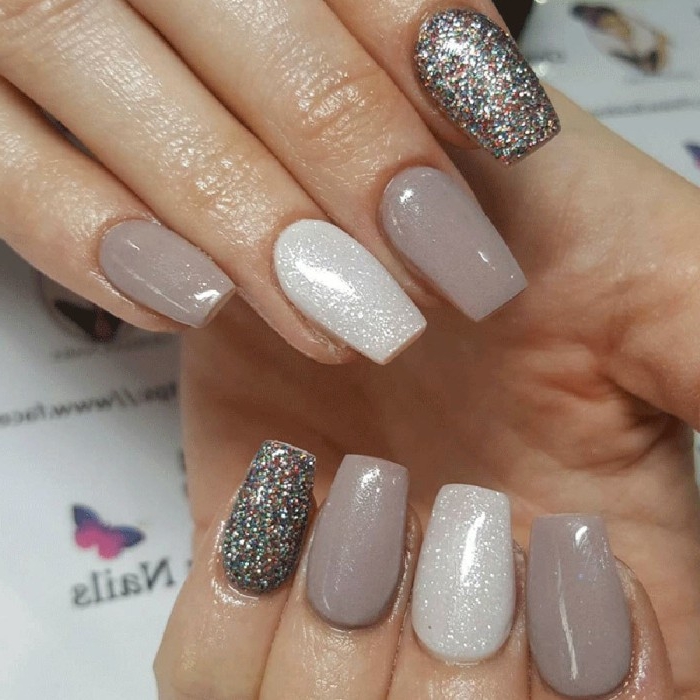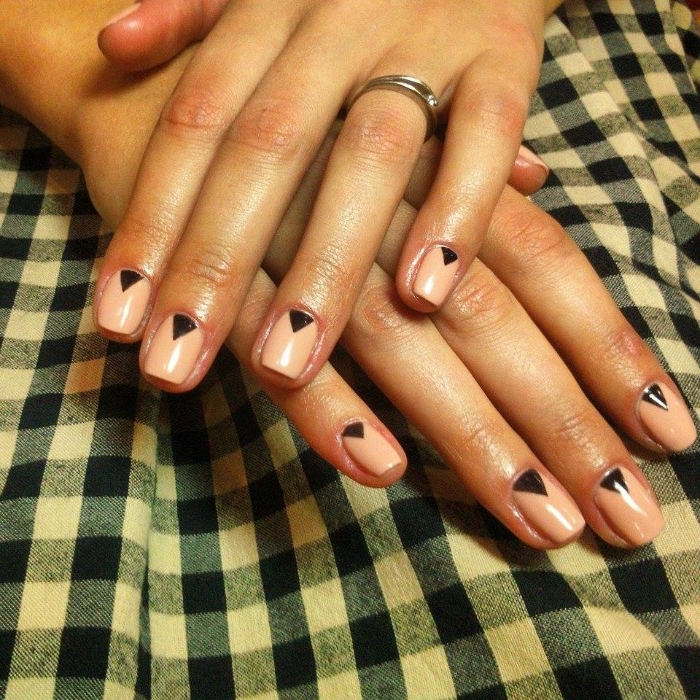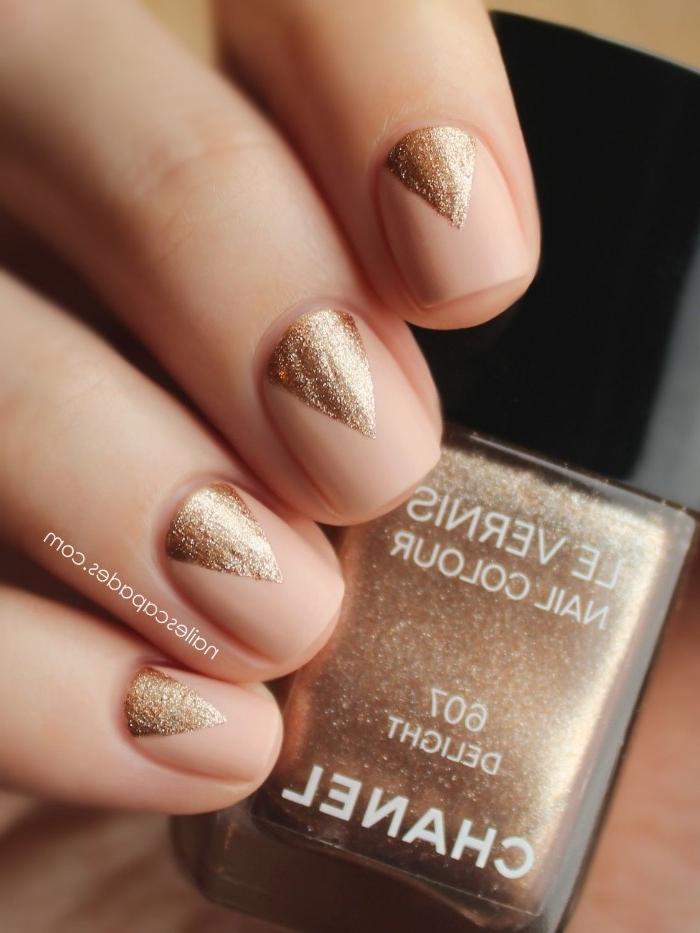 Oval nude manicure with a touch of glitter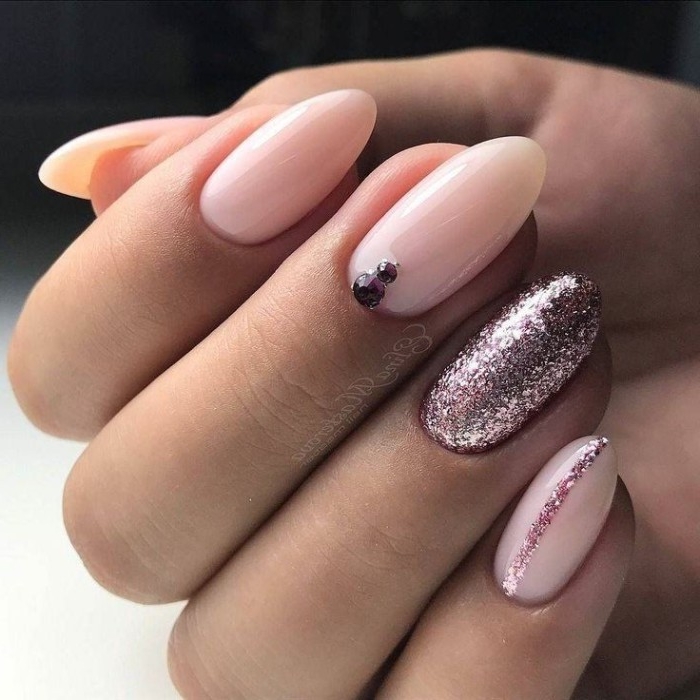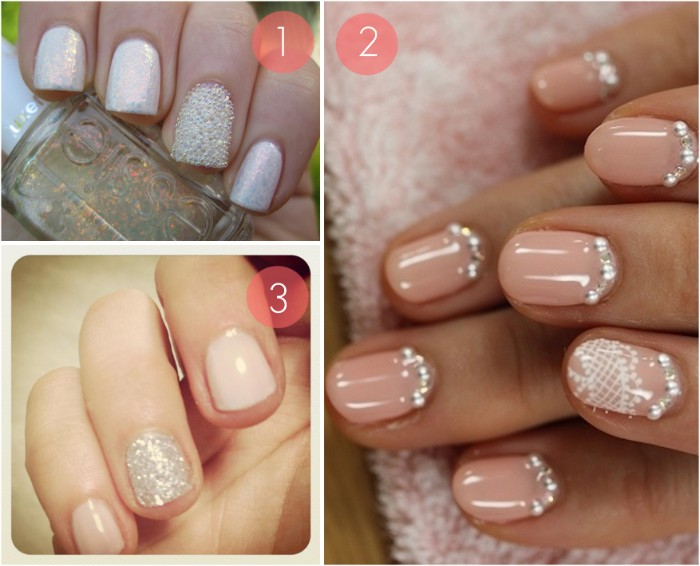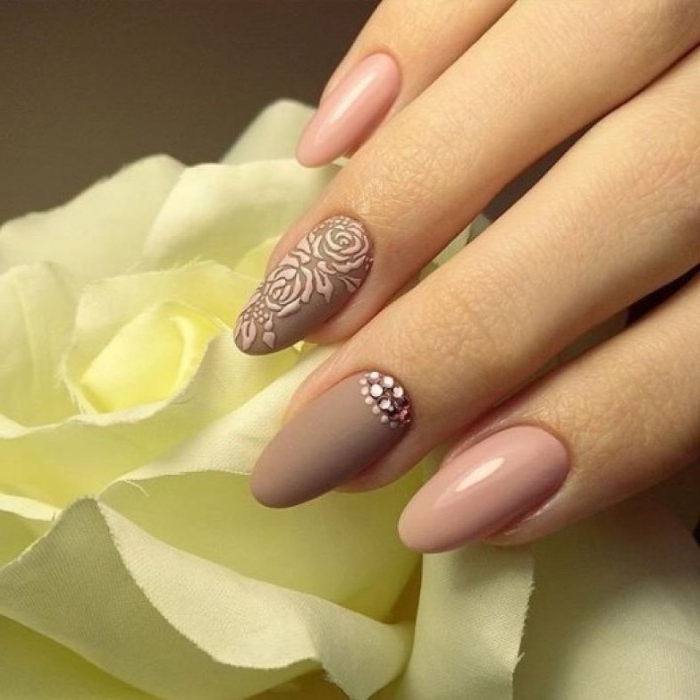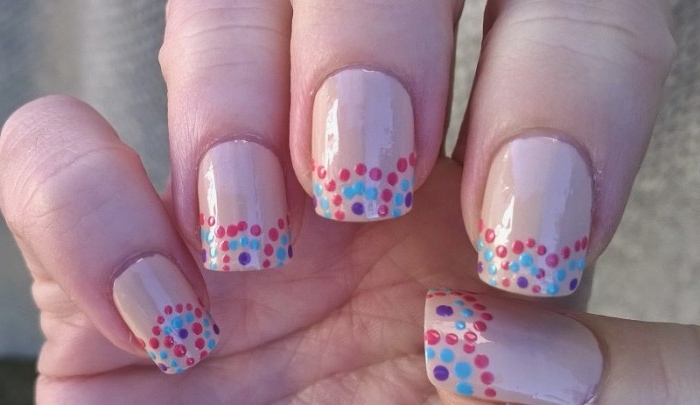 A striking, sharp matte design with beads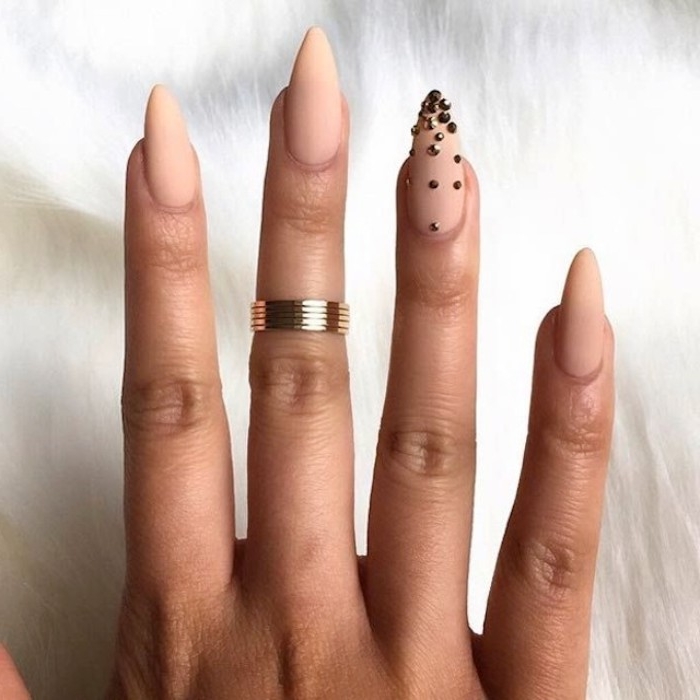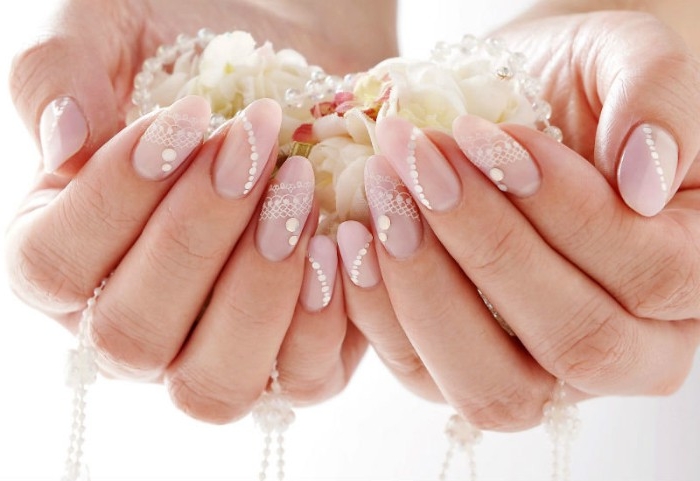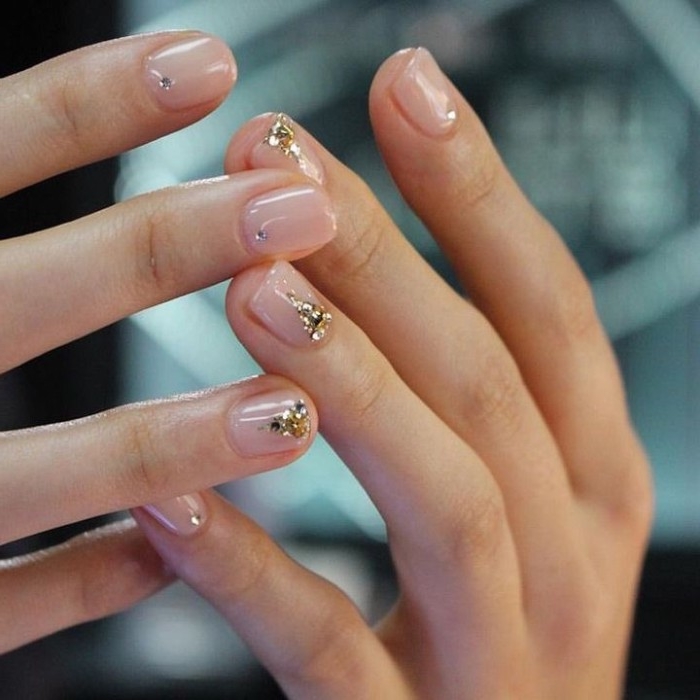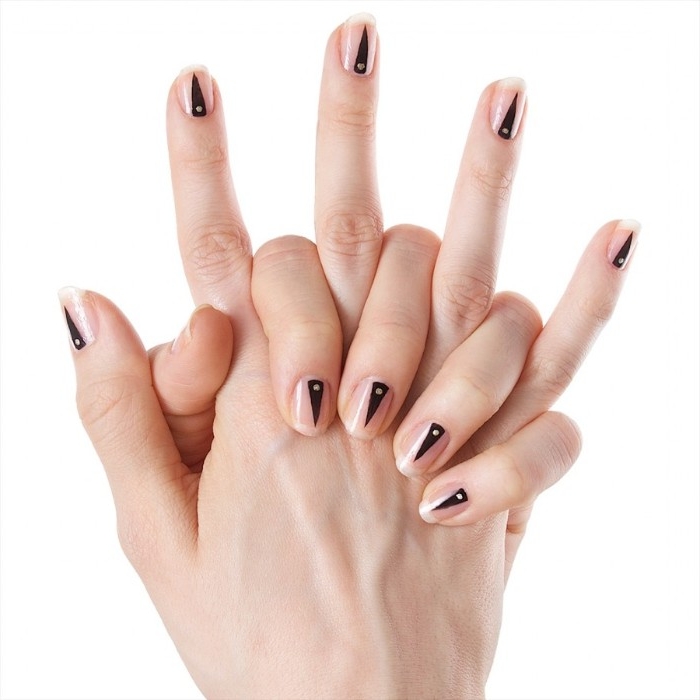 How cool are these marble motifs?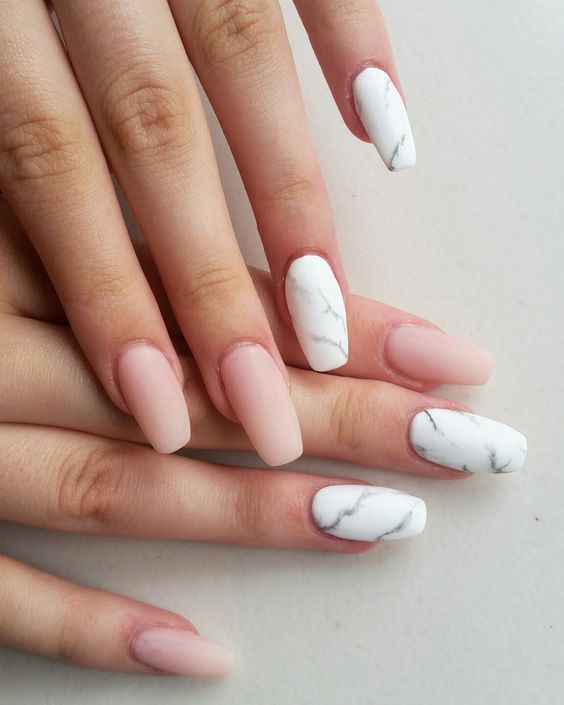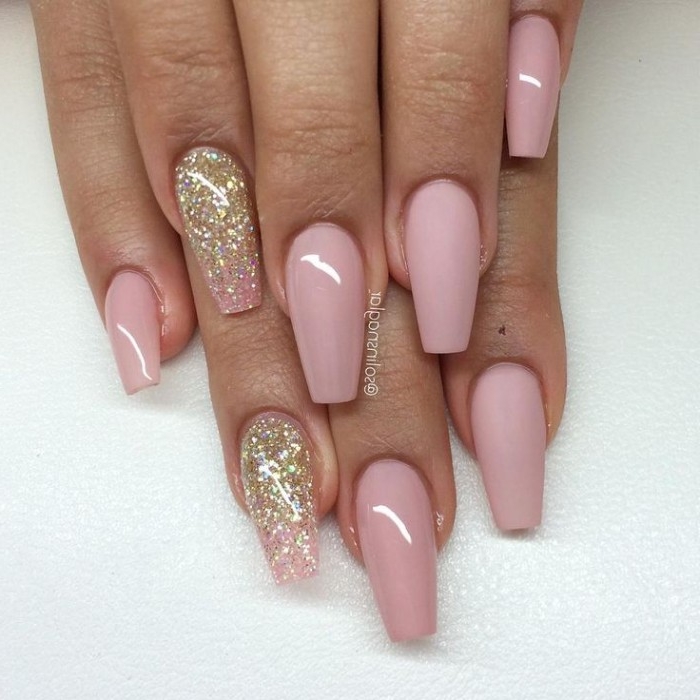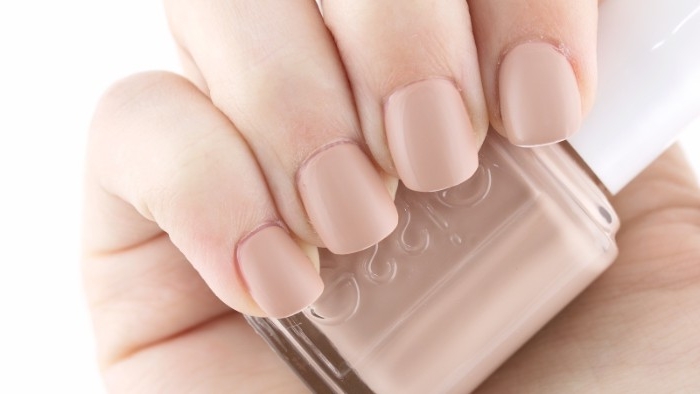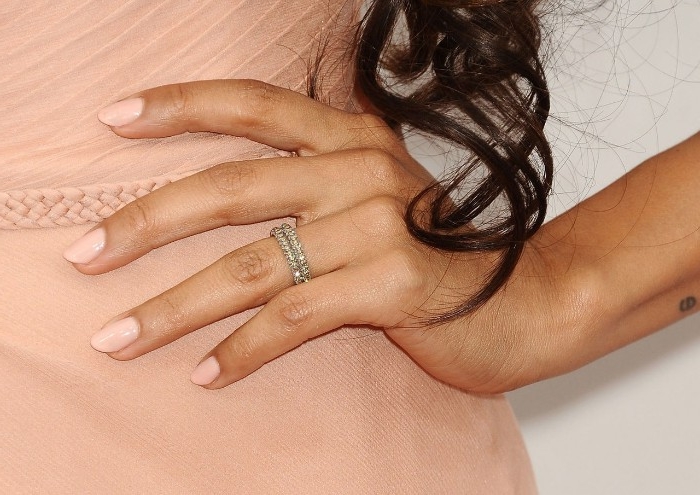 Stunning gold-dusted nail tips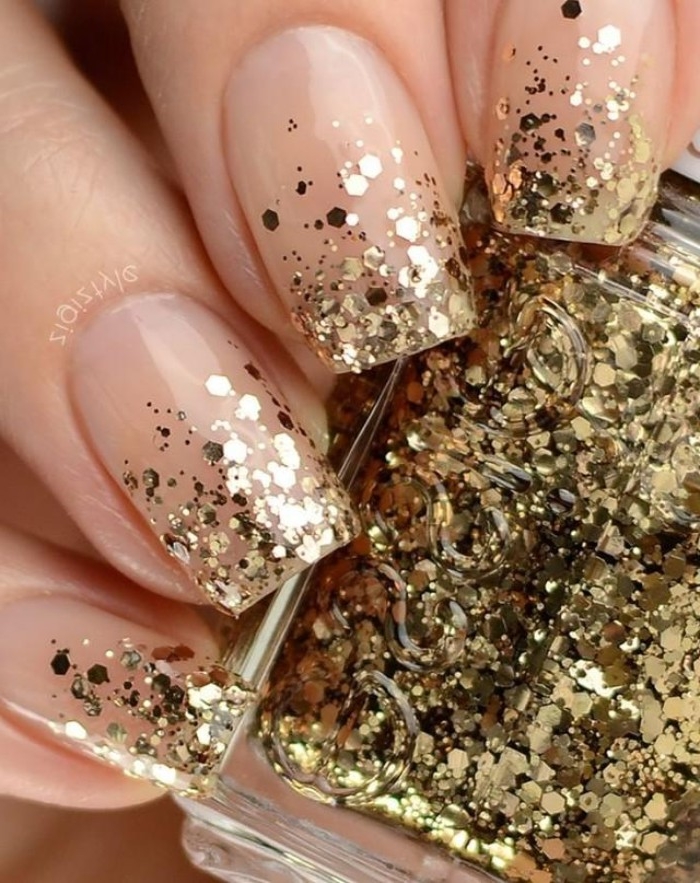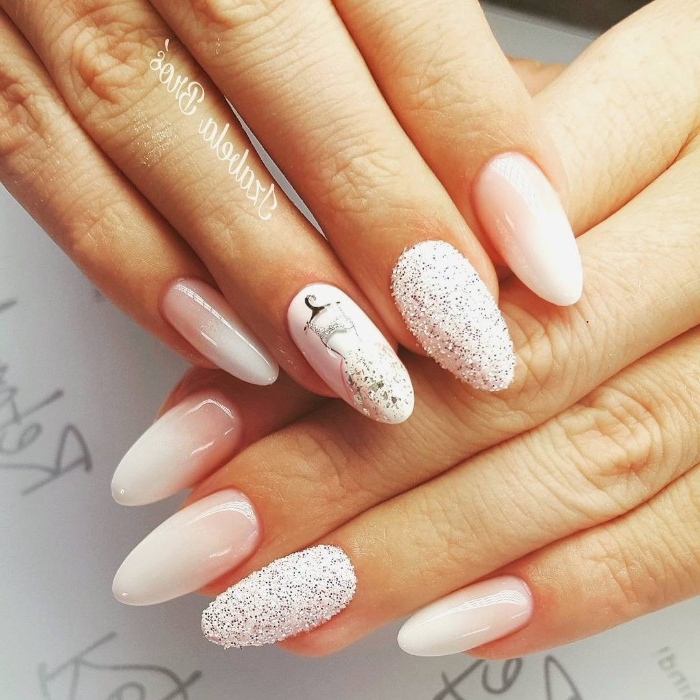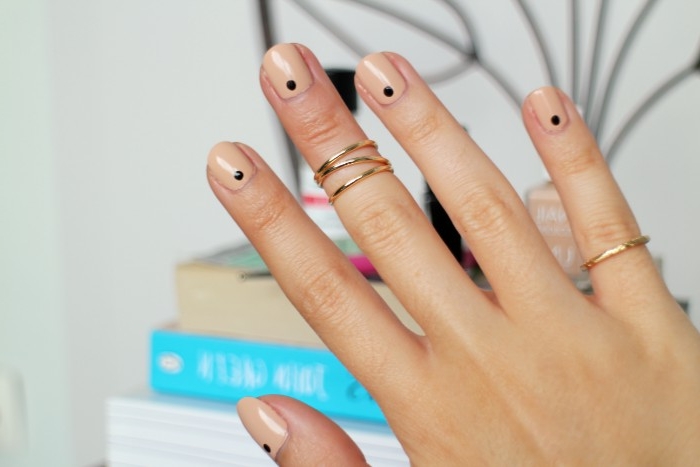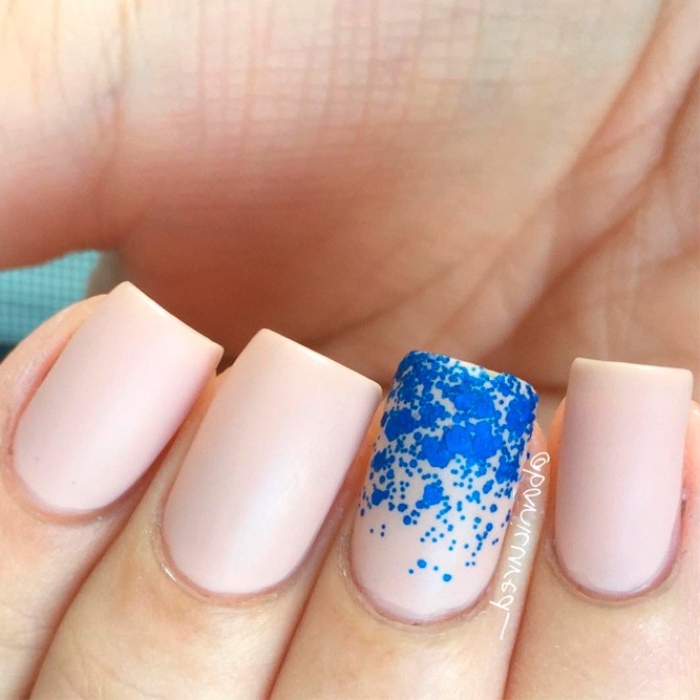 The perfect manicure for every occasion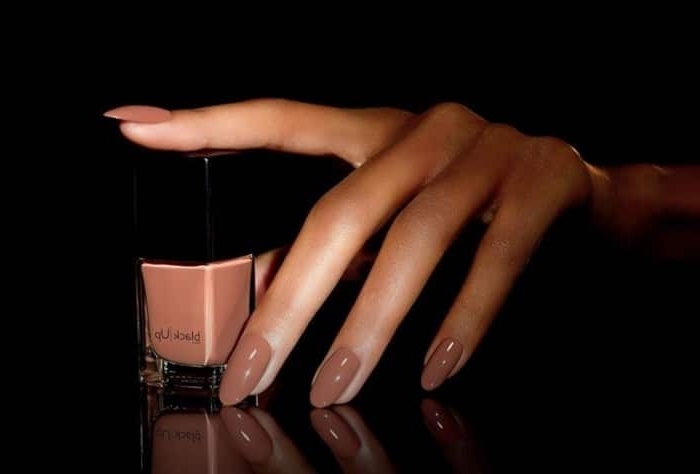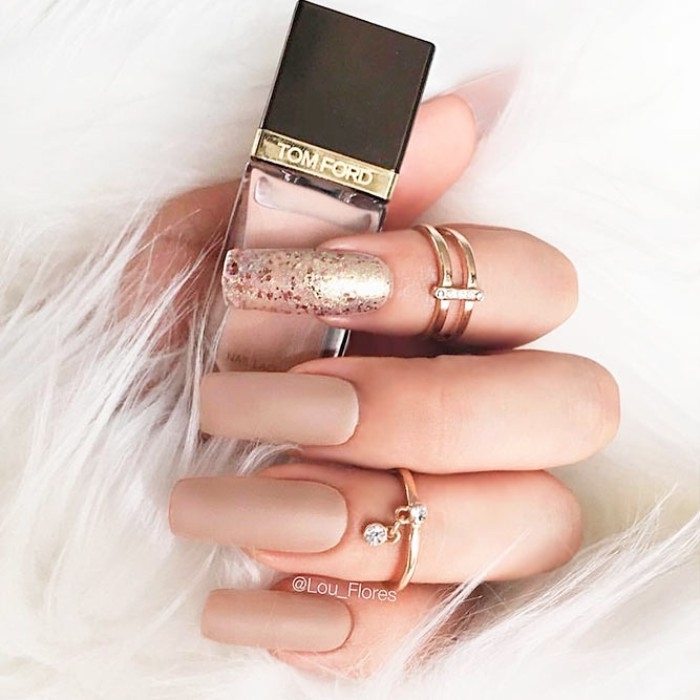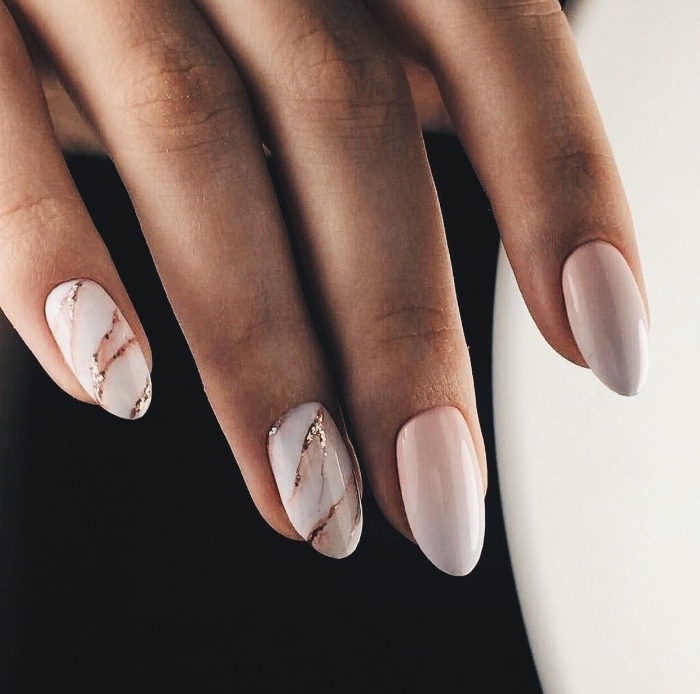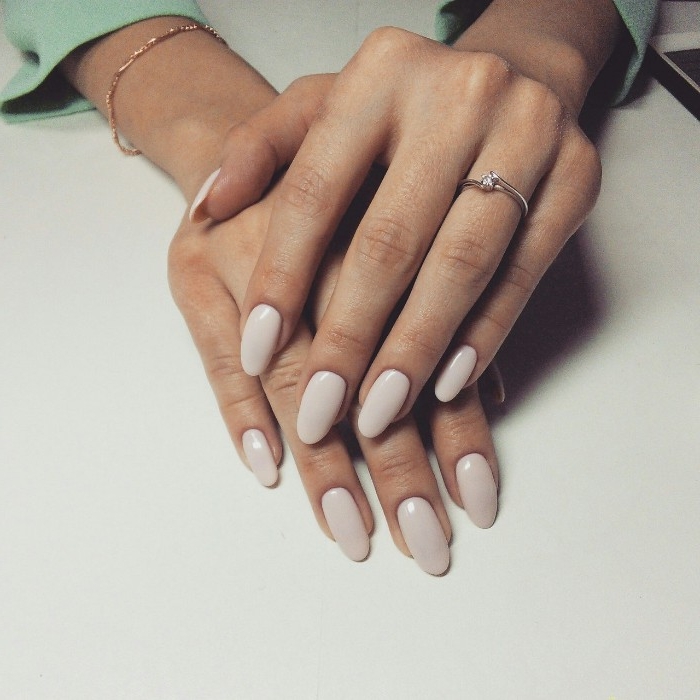 How cute are these playful, candy-colored nails?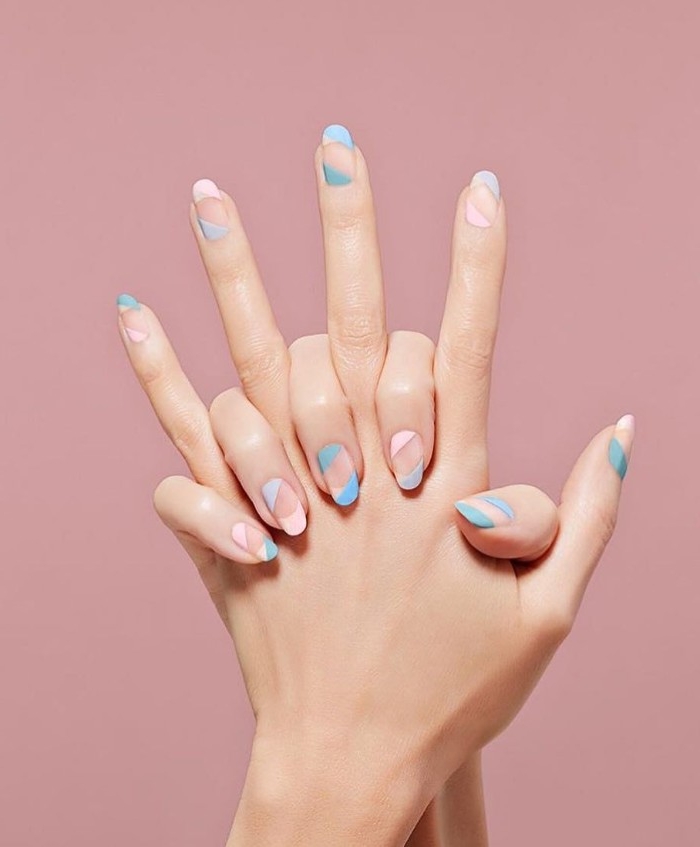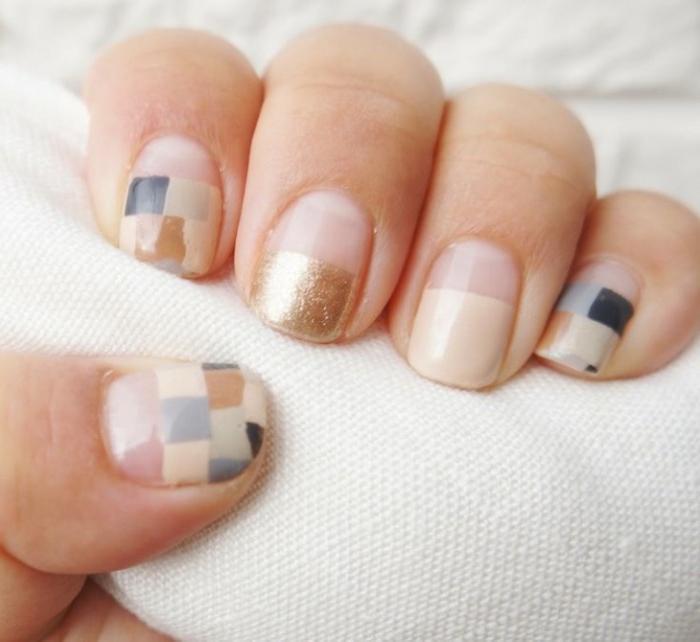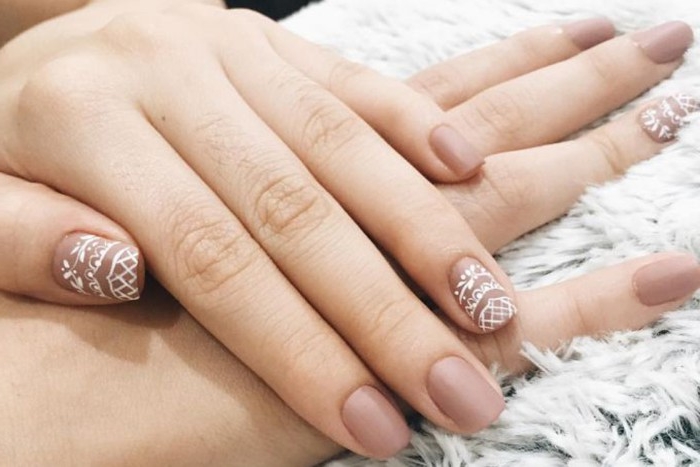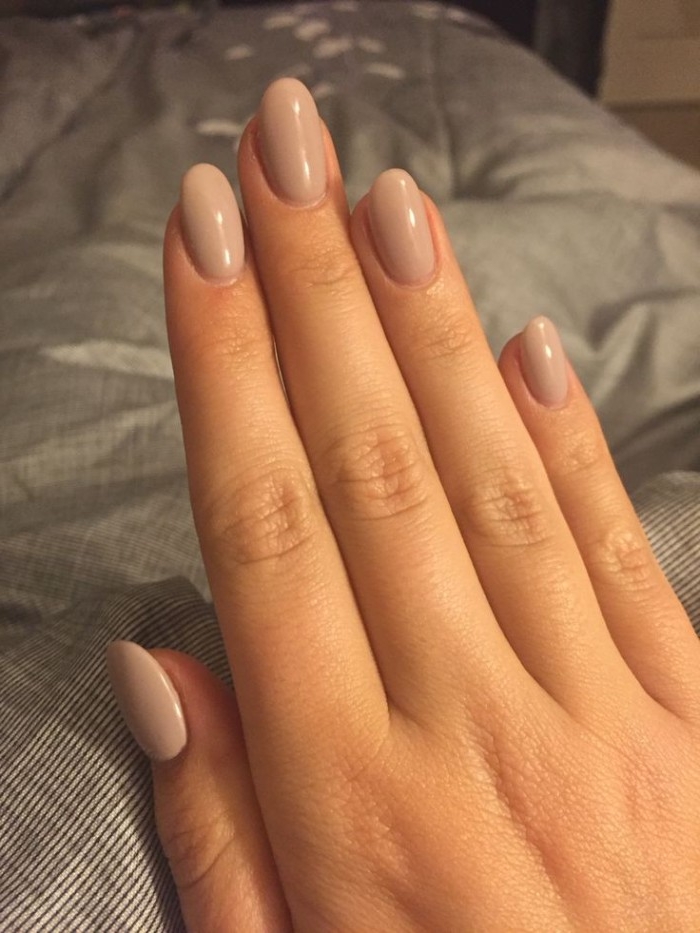 Meghan Markle, sporting her trademark short nude manicure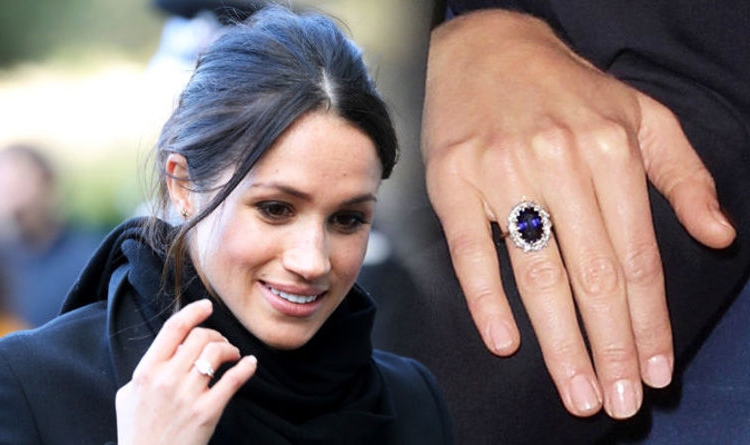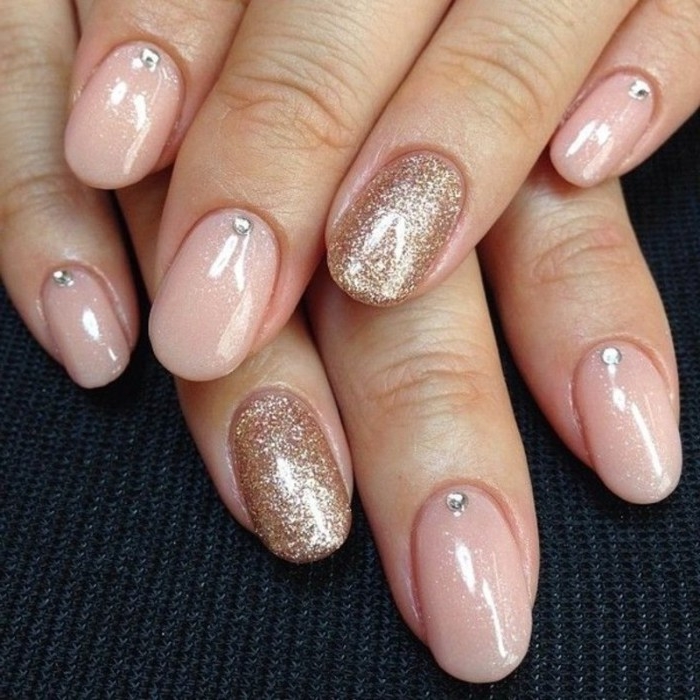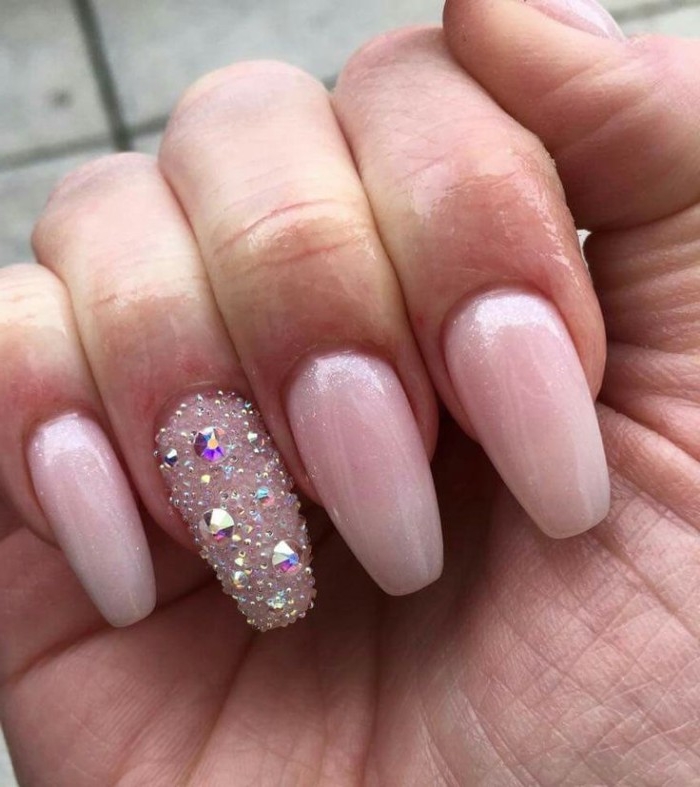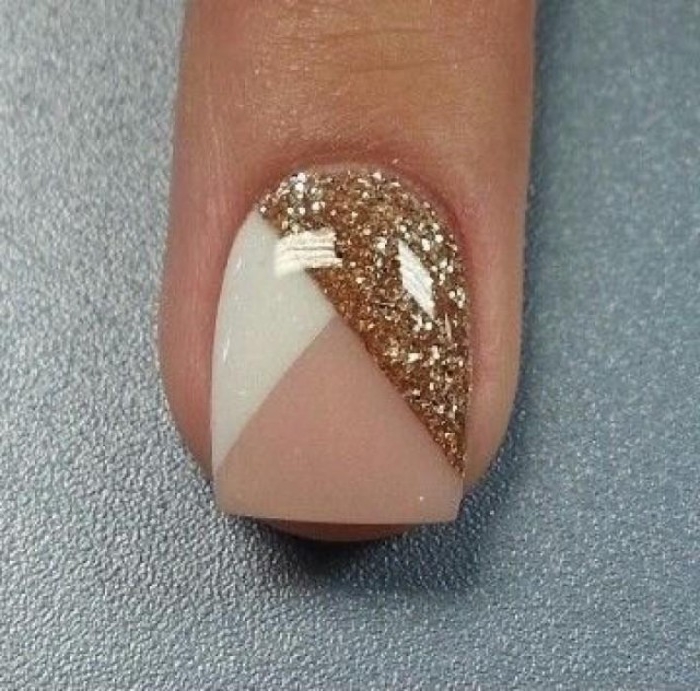 A little bit of glitter goes a long way…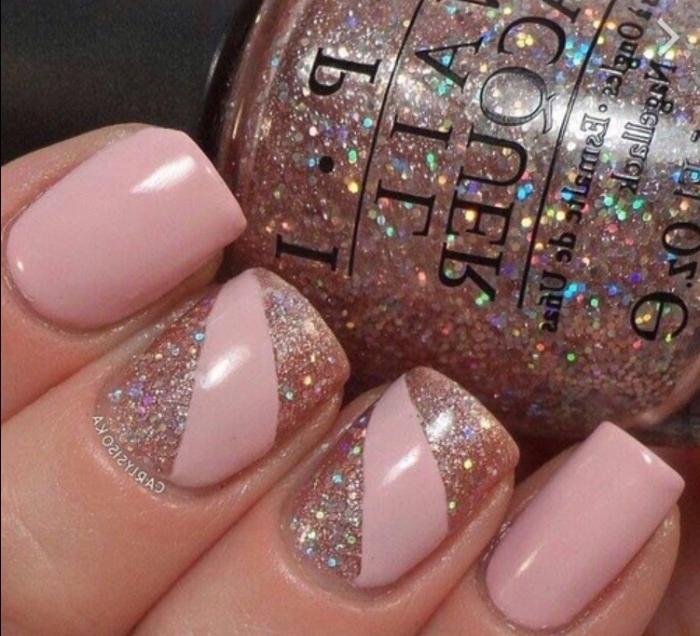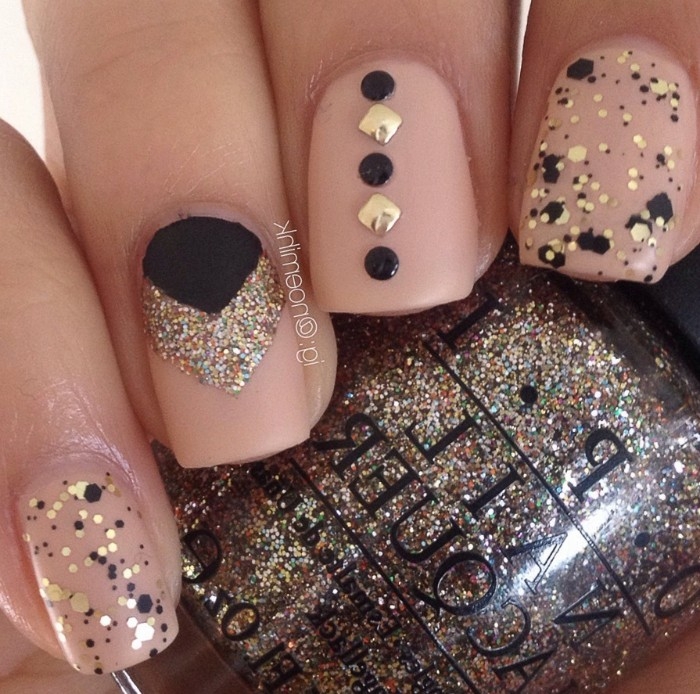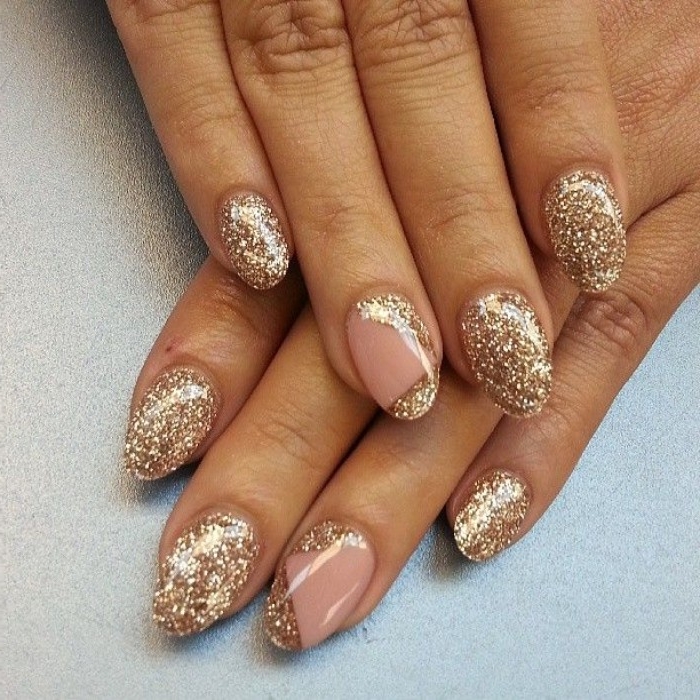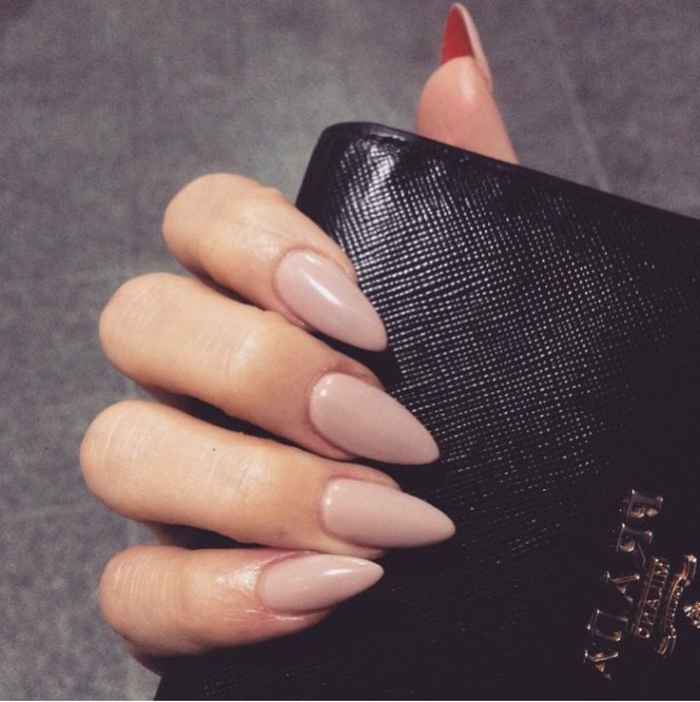 Sweet and short nude manicure with 3D nail decals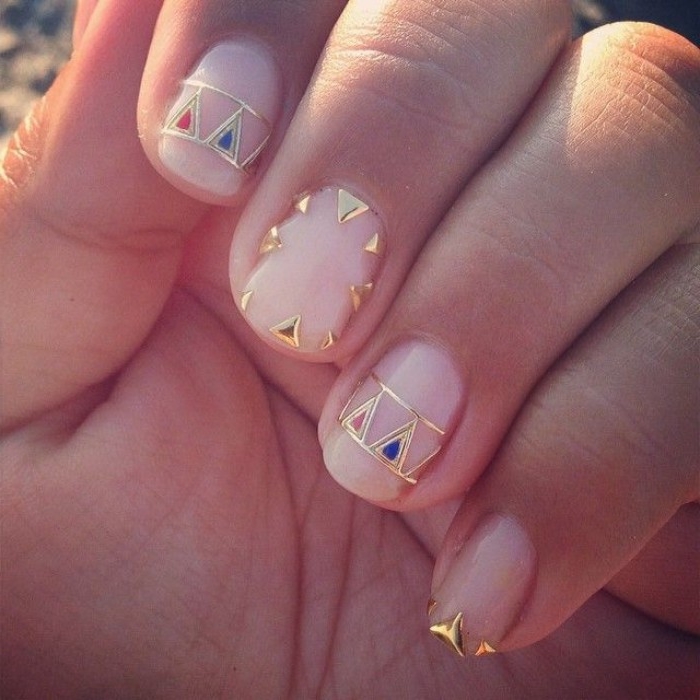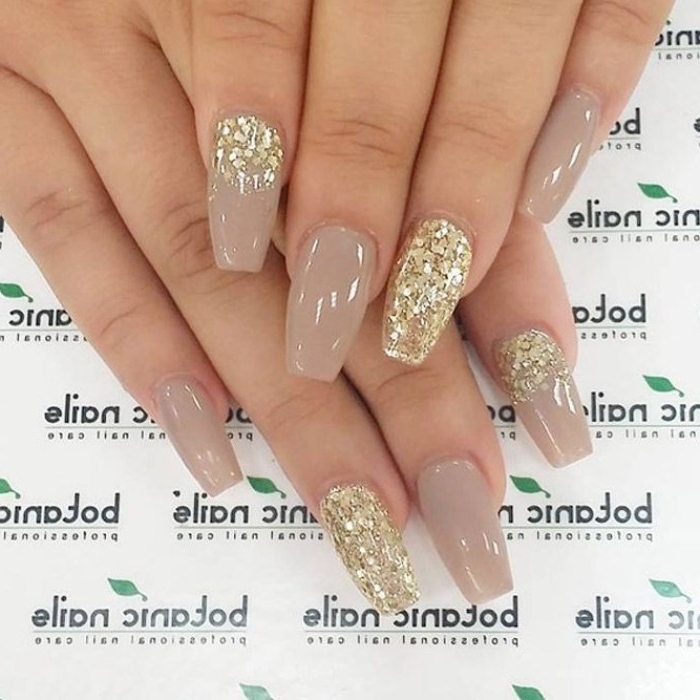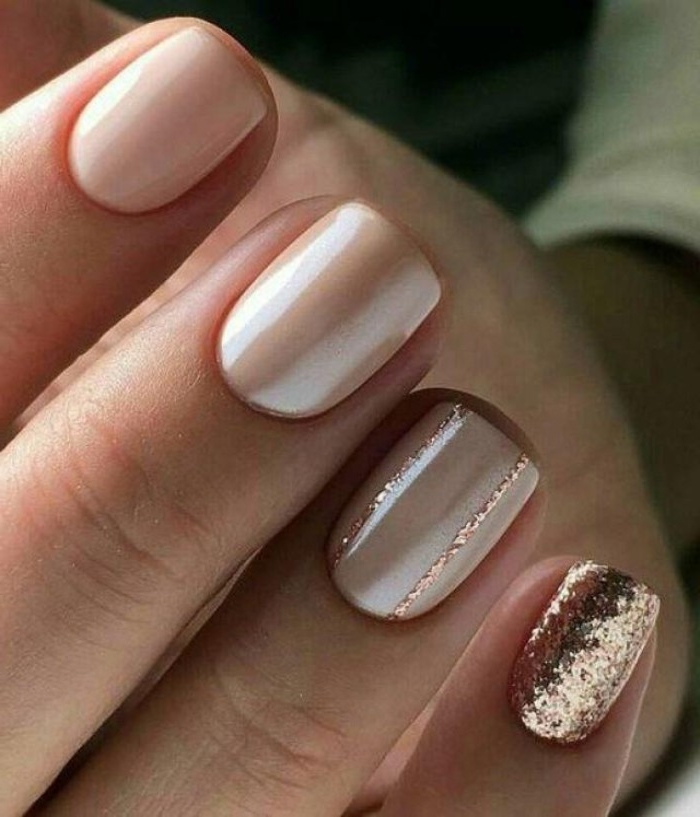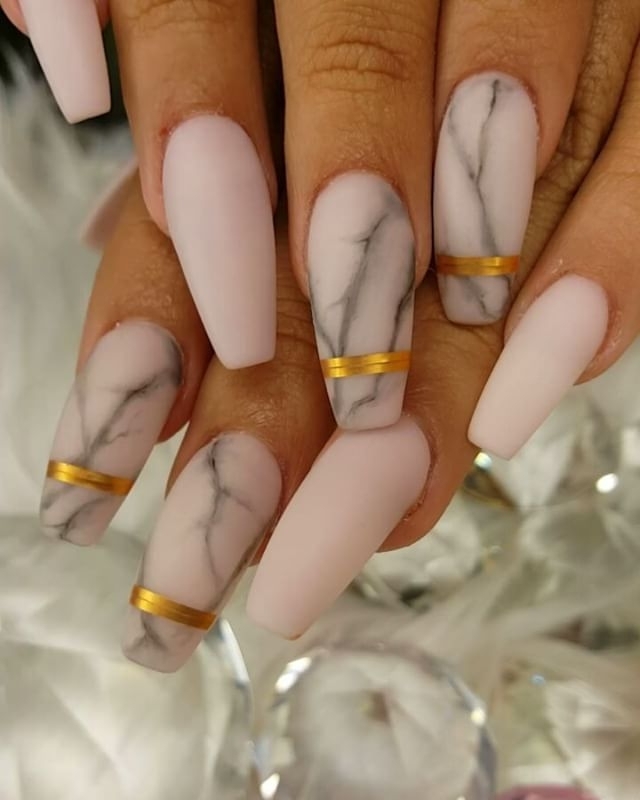 This look was inspired by 1980s aesthetic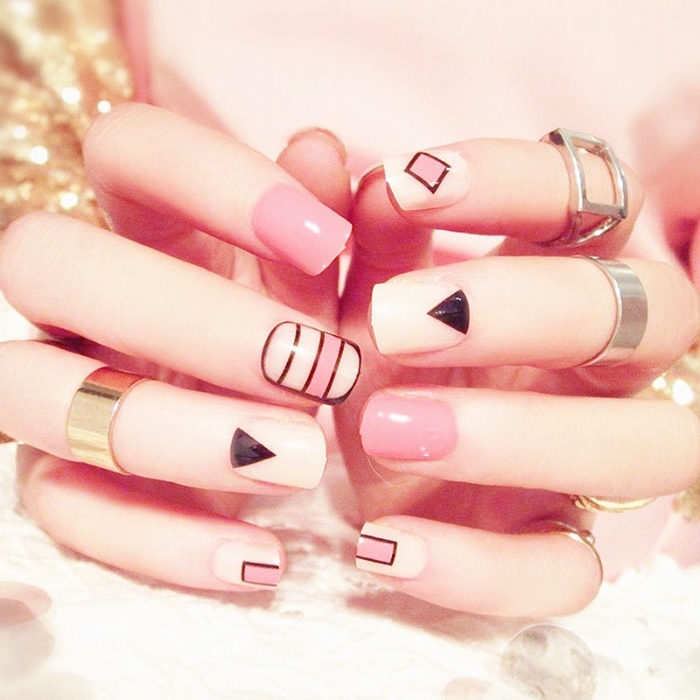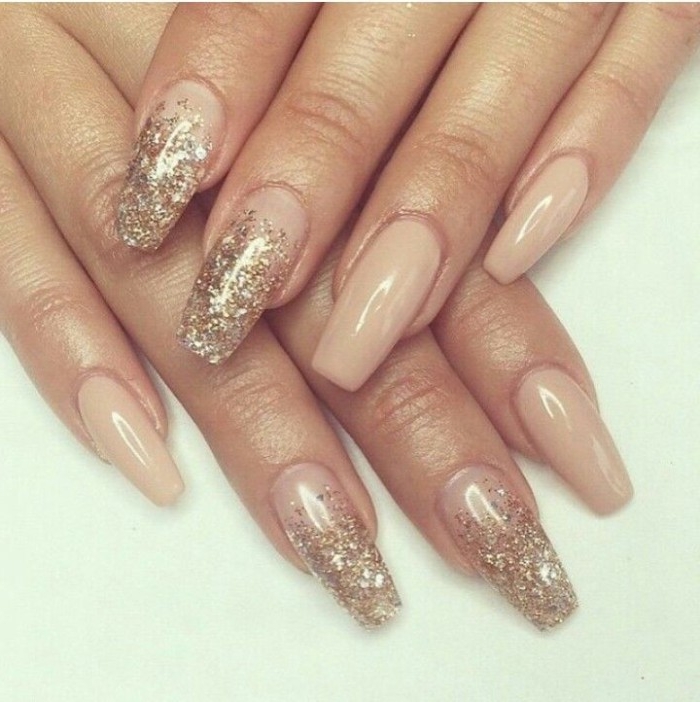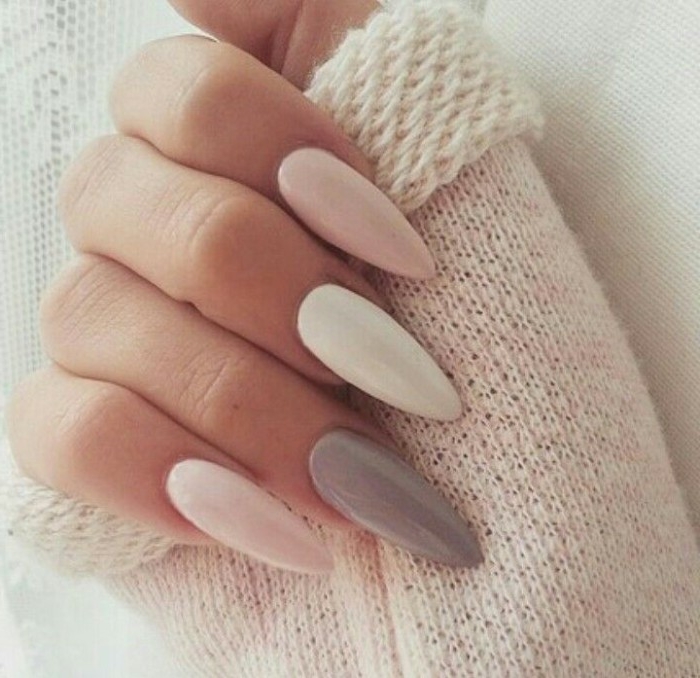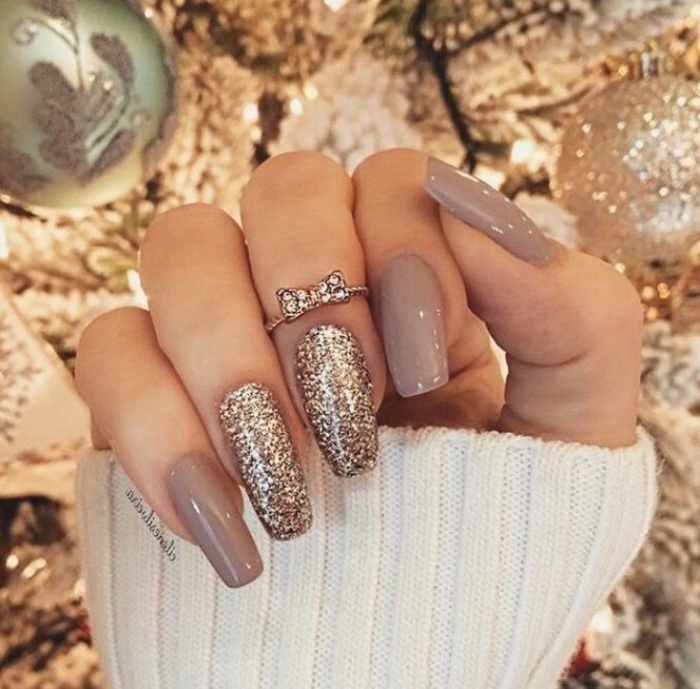 Minimalistic nude manicure with subtle black and white stripes