100 + Styles for Coffin Shaped Nails to Rock This Summer
Don't be fooled by their spooky name – coffin shaped nails are not only beautiful, but also the biggest manicure hit for summer 2018! This gorgeous style is also sometimes known as "ballerina nails" because of their very specific shape – long and oval, with square tips, reminiscent of a ballet slipper or, well… a coffin. Some people even refer to them as "squoval" – a made up word, combining square and oval. But whatever you choose to call it, one thing is certain – this manicure trend can be seen everywhere these days. It's favored by fashionistas and celebrities alike, and it's easy to see why. Coffin shapes offer a perfect blend of bold style and unique design. They are a great solution for long nails, and can be achieved through artificial (acrylic) or natural means.
Classy, sophisticated and demure – medium length coffin shaped nails in olive green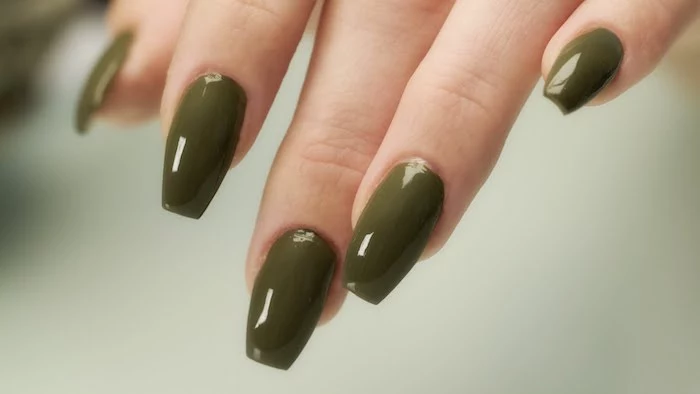 Matte nail polish compliments coffin shaped manicures very nicely, as it adds a lovely velvet-like texture. Not only is it irresistible to the touch, but it instantly draws all eyes to your fingertips. The classic glossy look will always be popular, of course, but if you want something refreshing, unique and just a little extra, matte polish is definitely the way to go! When it comes to color, lighter shades are very sought after at the moment. Nude pink and beige, pastel candy colors, and sparkly metallic hues are only the few of the most popular choices. For those who prefer darker options, cherry red is definitely the most favored look, closely followed by black and navy blue.
A stunning coffin manicure with cherry red nail polish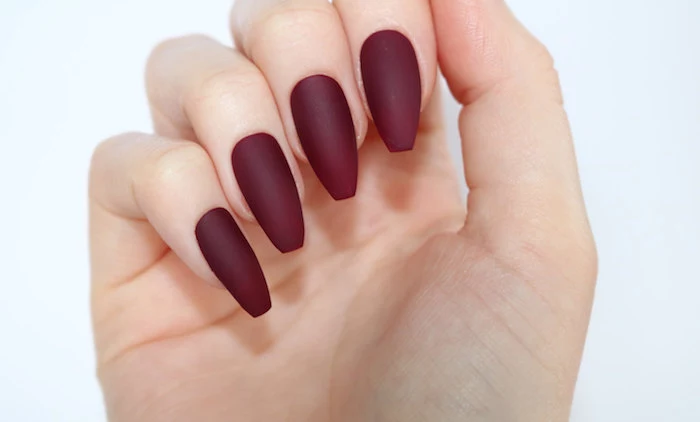 Wondering how to shape your nails into a perfect coffin manicure? Check out this cool video:
Another popular look for coffin shaped nails is the so called "baby boomer" manicure. This cool style is an updated version of the hugely popular French fade nails, and consists of pale nude pink bases and milky white tips, combined with a gentle ombre effect. They are usually accompanied by subtle acrylic details and generous amounts of iridescent glitter. Baby boomer nails were named for the eponymous post World War II period that saw a vast increase in population. Classic red nail polish and French manicure were the most popular choices among the more style-conscious ladies of the era.
A stylish example of coffin-shaped baby boomer nails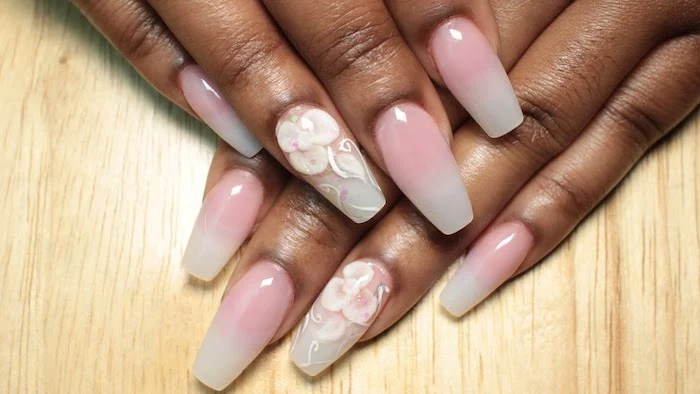 If you are looking for more coffin shaped nails suggestions, check out the extensive gallery bellow. There over 100 unique styles you can try. Whether you're into subtle and classic, or truly unique and expressive – rest assured: we have them all! And if you want to see even more nail ideas, visit our fashion section – it has several irresistible tips for sharp and sparkly manicures, suitable for every occasion!
Pale pink nails with beautiful glitter details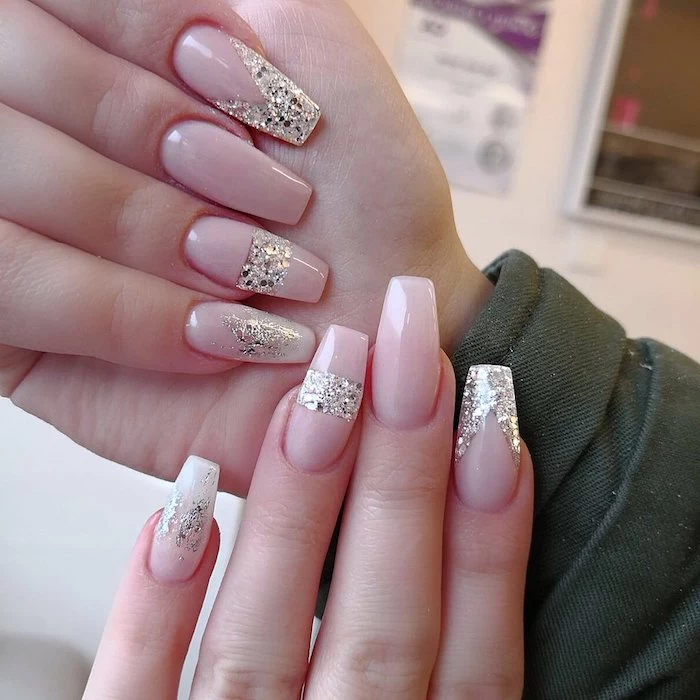 Find out how to create amazing glow in the dark nails, in this nifty video tutorial:
Bubblegum pink nail polish on coffin shaped nails – a sweet and playful choice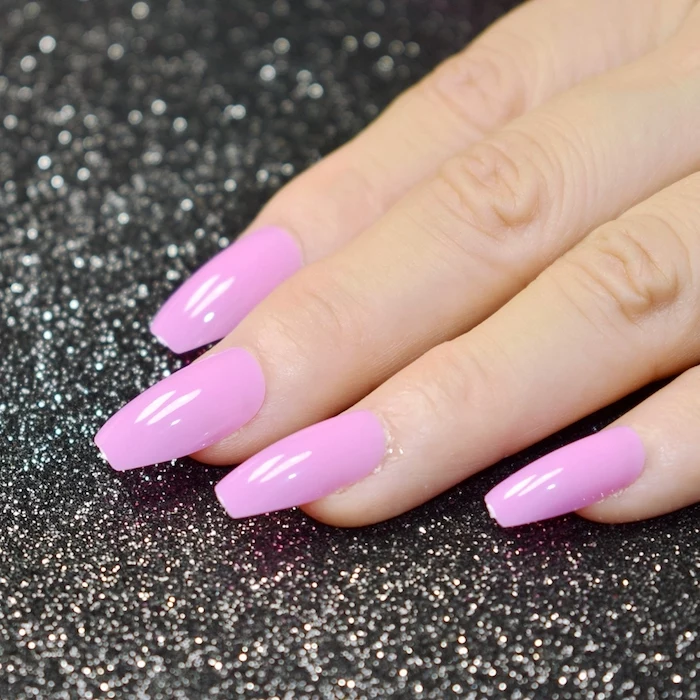 Nothing beats classic red with a touch of gold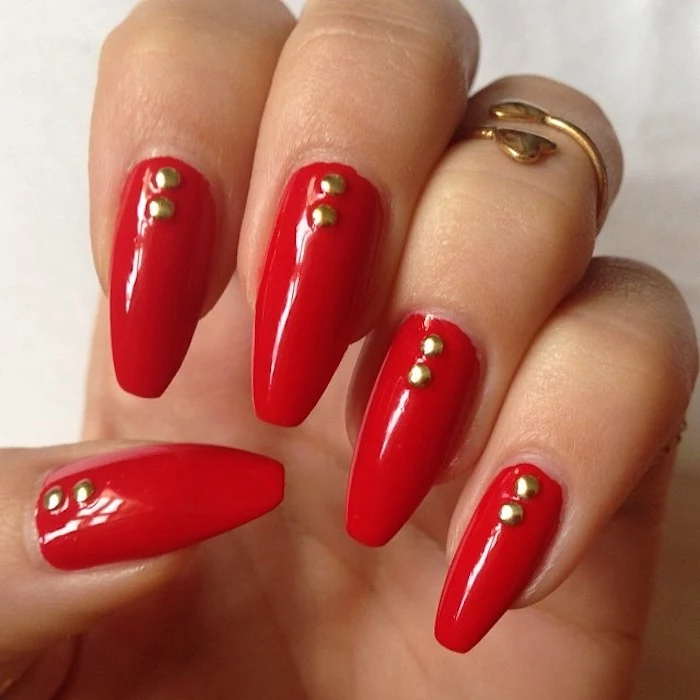 Although you can successfully recreate the coffin shape on natural nails, you can also experiment with acrylic ones
How beautiful is this intricate lace detail?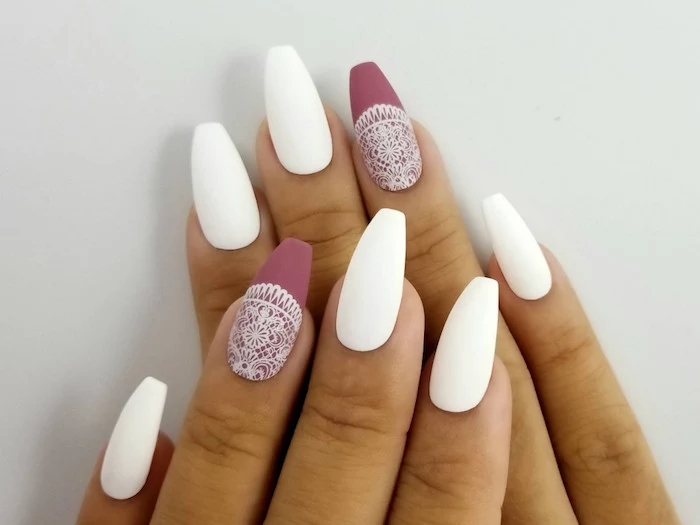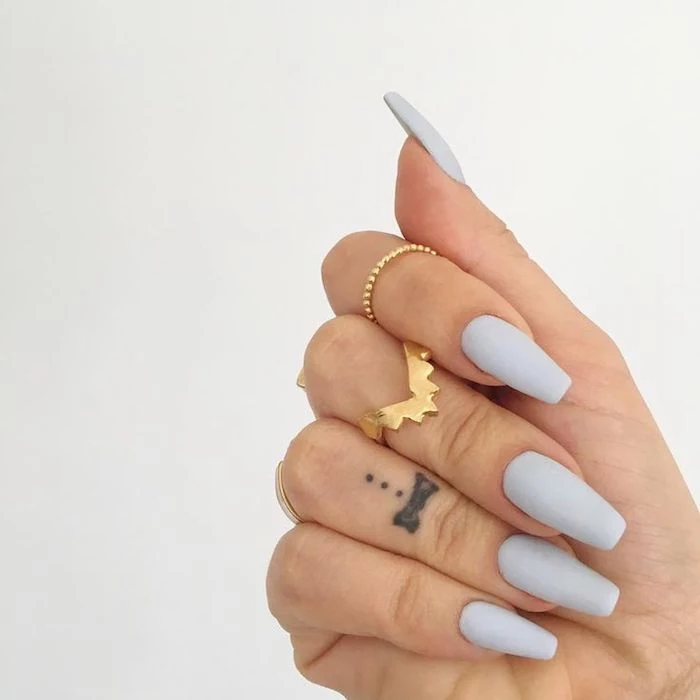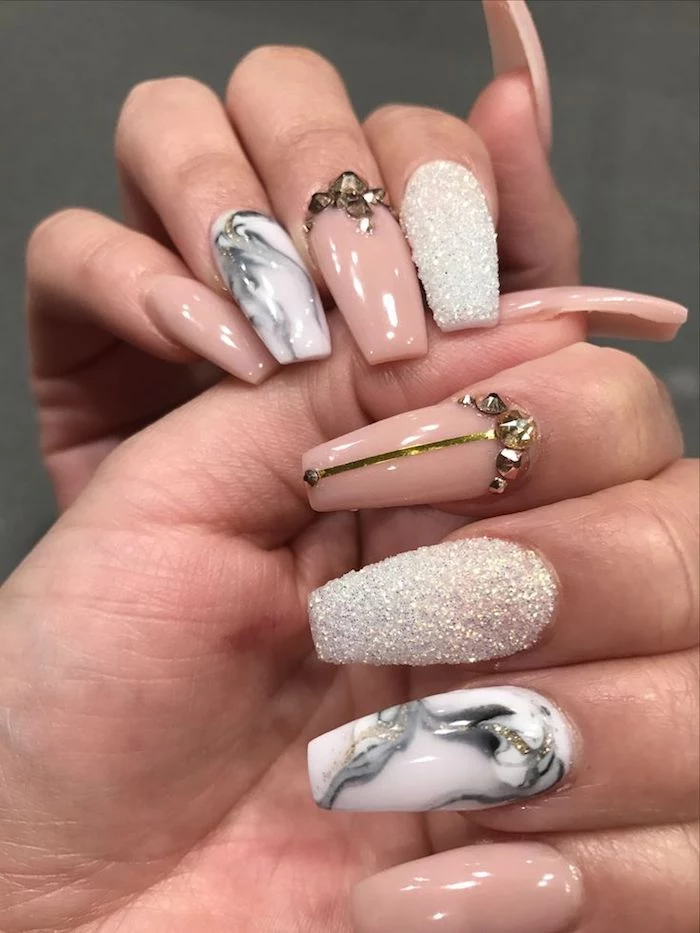 Eye-catching design – electric blue matte nail polish, with touches of white, black and gold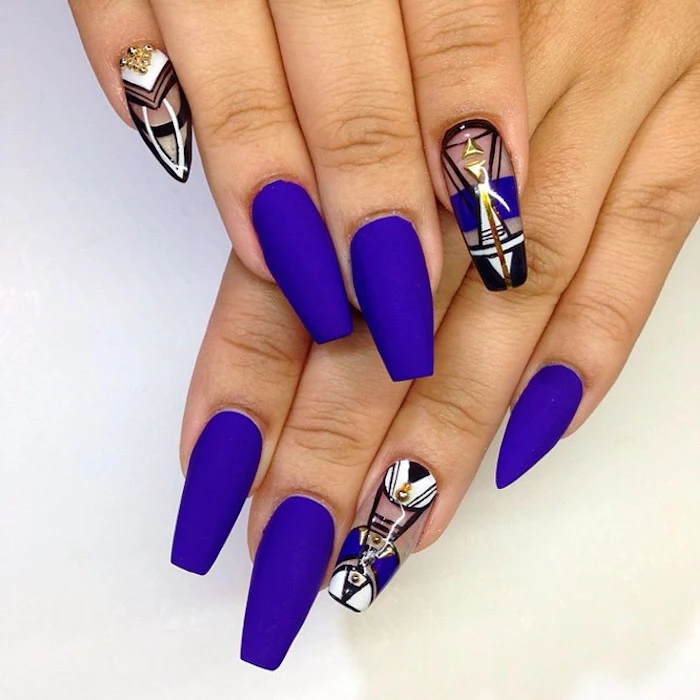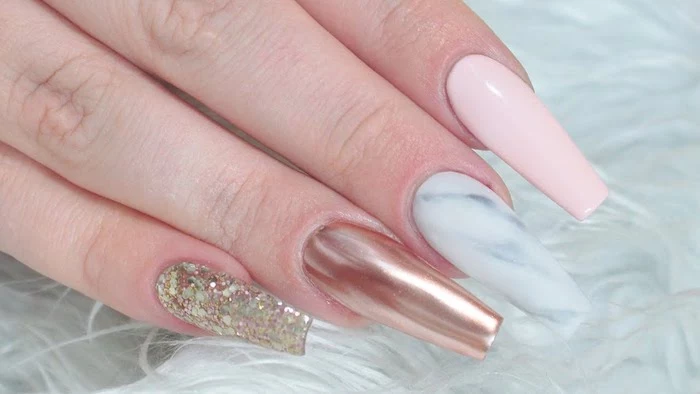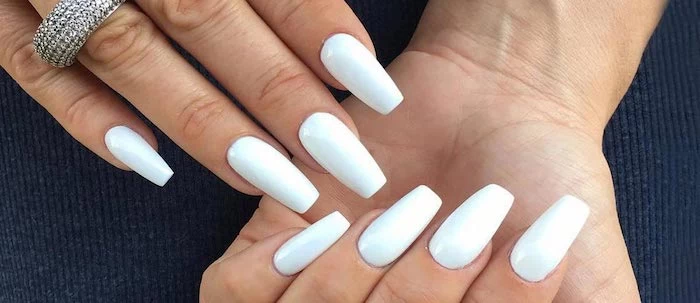 These hologram nails are out of this world!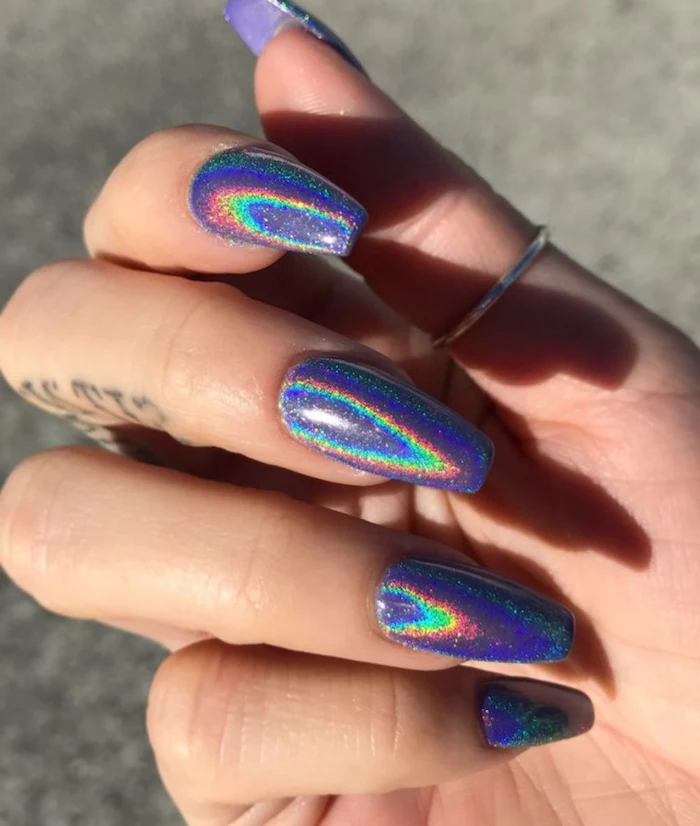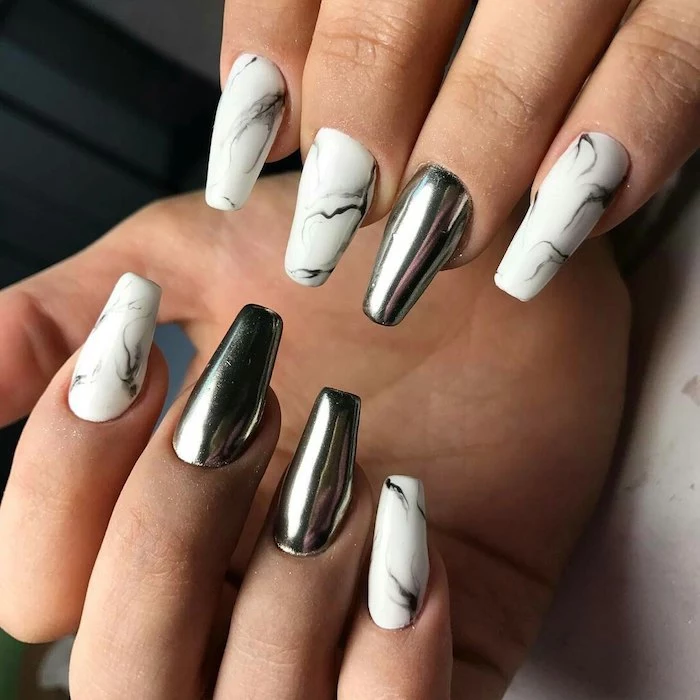 Explore the deep space with this gorgeous creation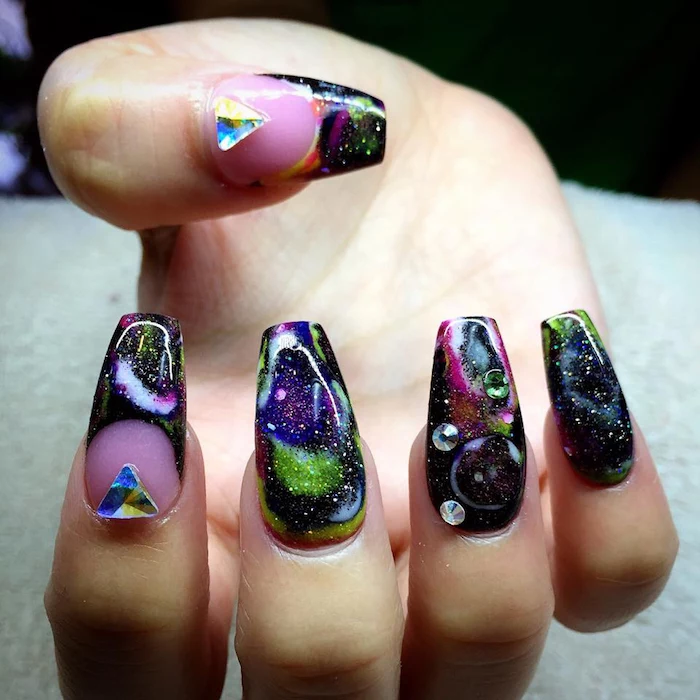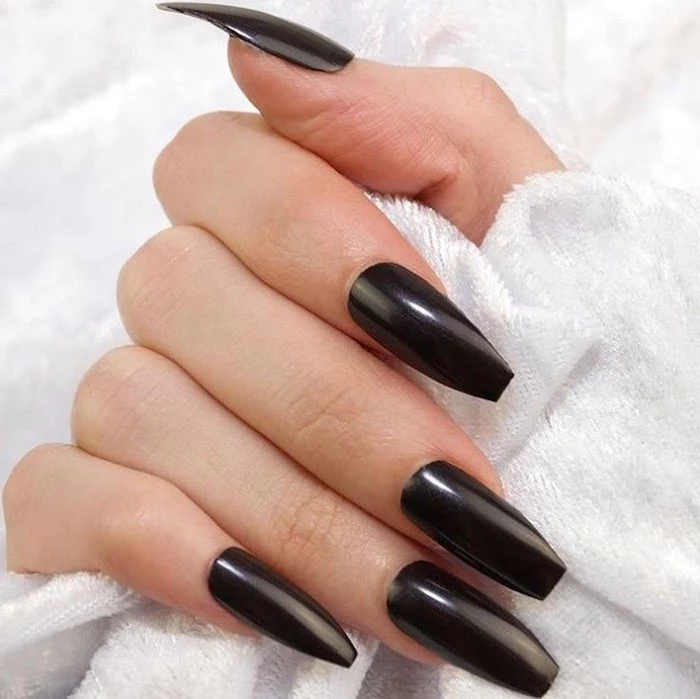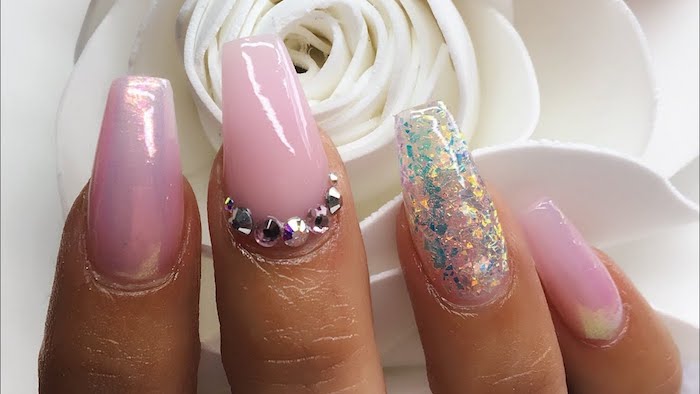 Light marble pattern, combined with nude pink, and decorated with silver metallic stripes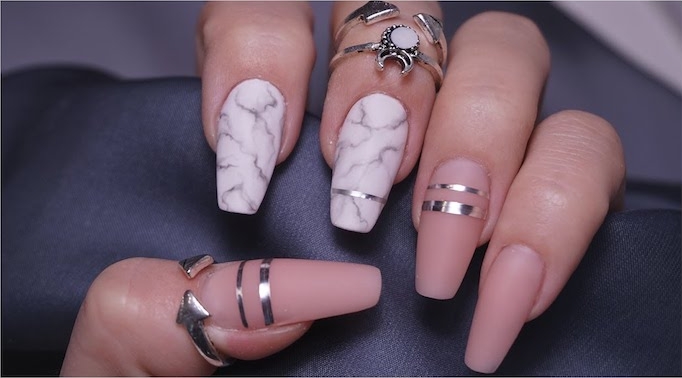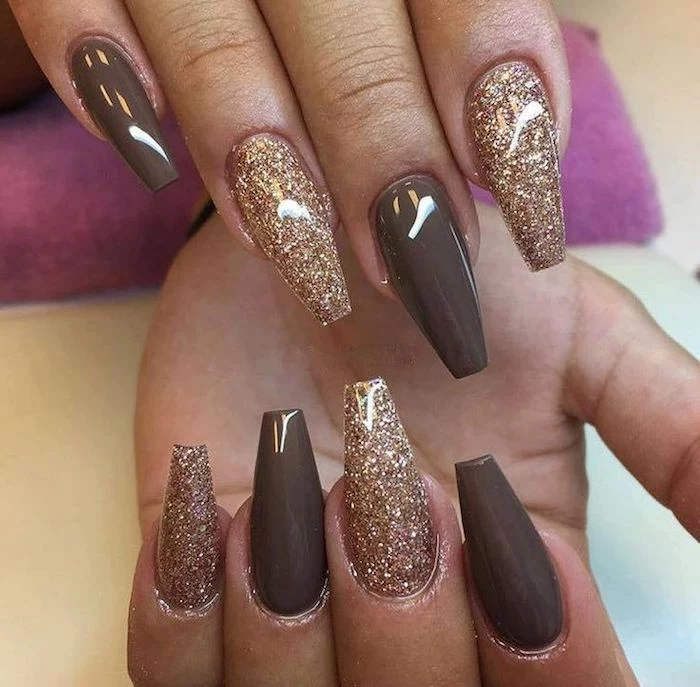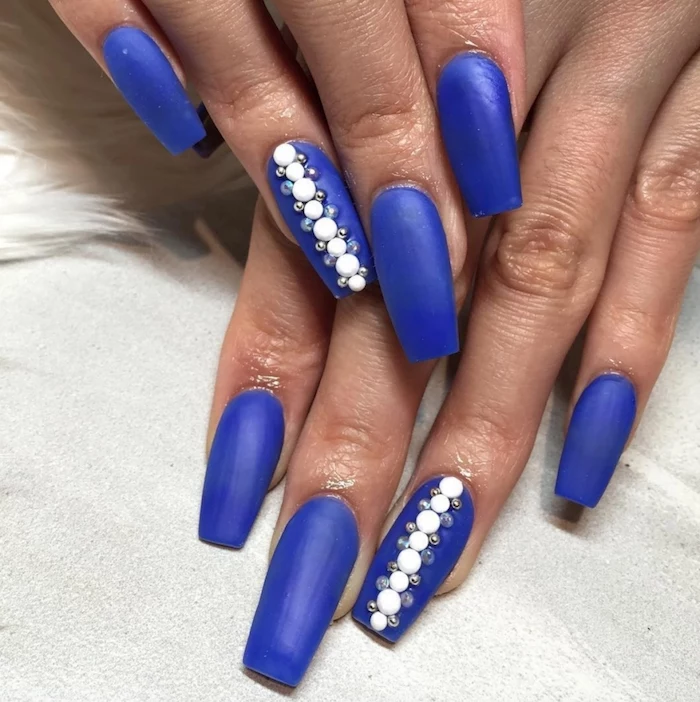 Dark cherry red – one of the hottest nail colors of summer 2018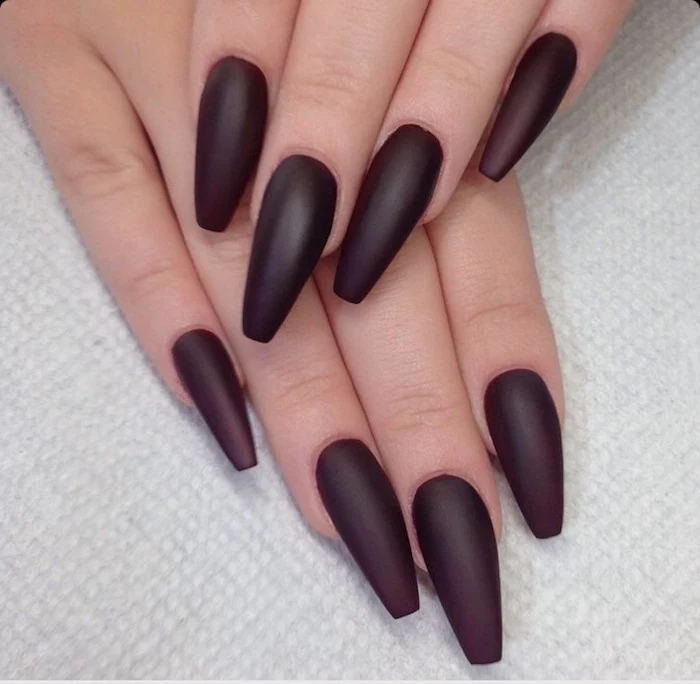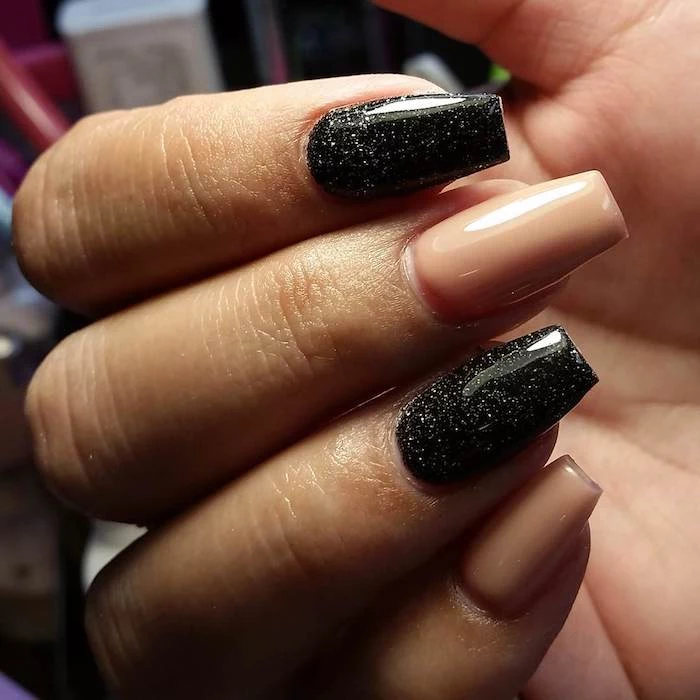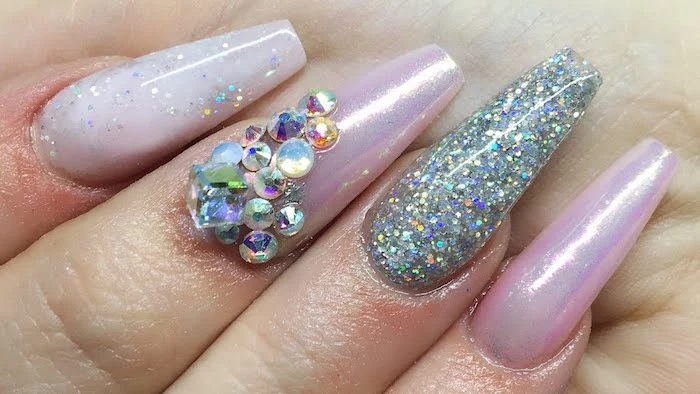 Iridescent hologram splendor for your finger tips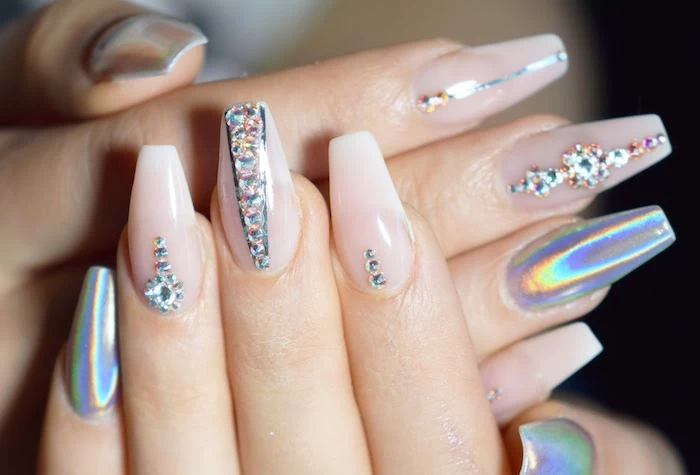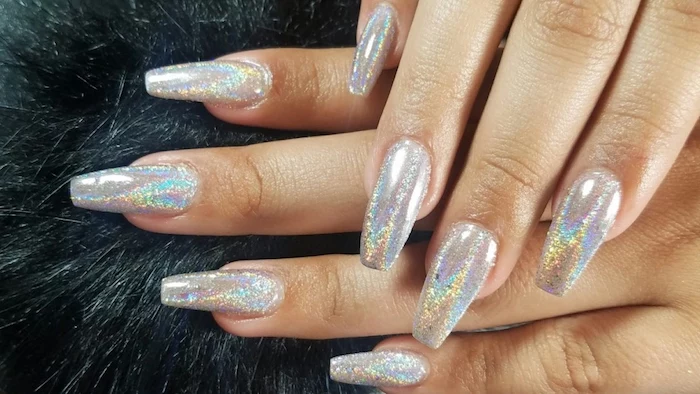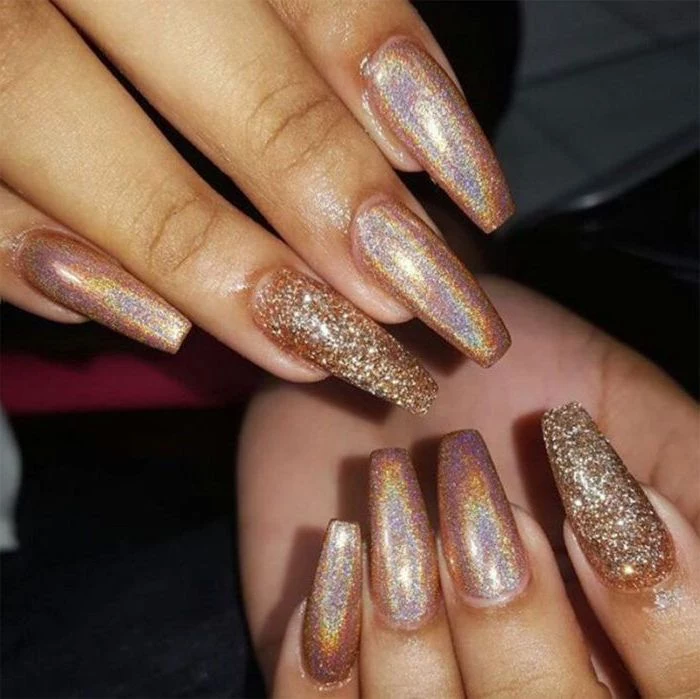 Lady in red (and gold)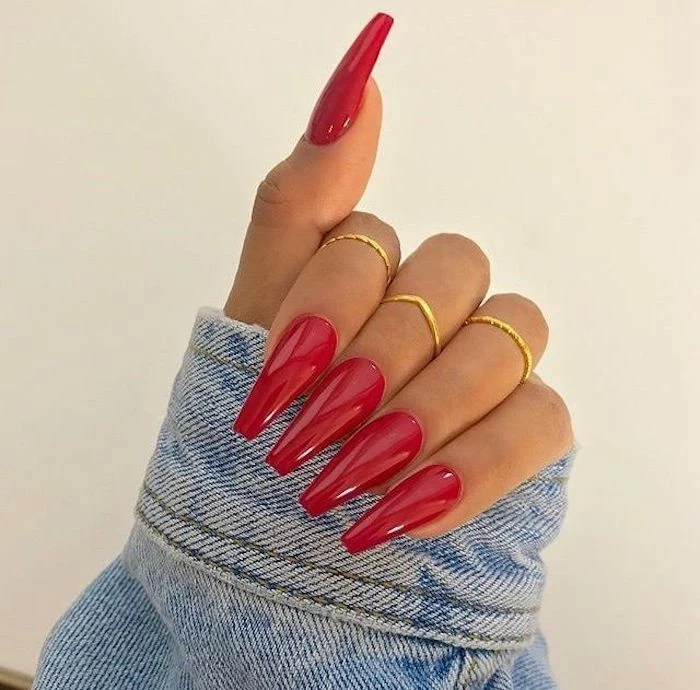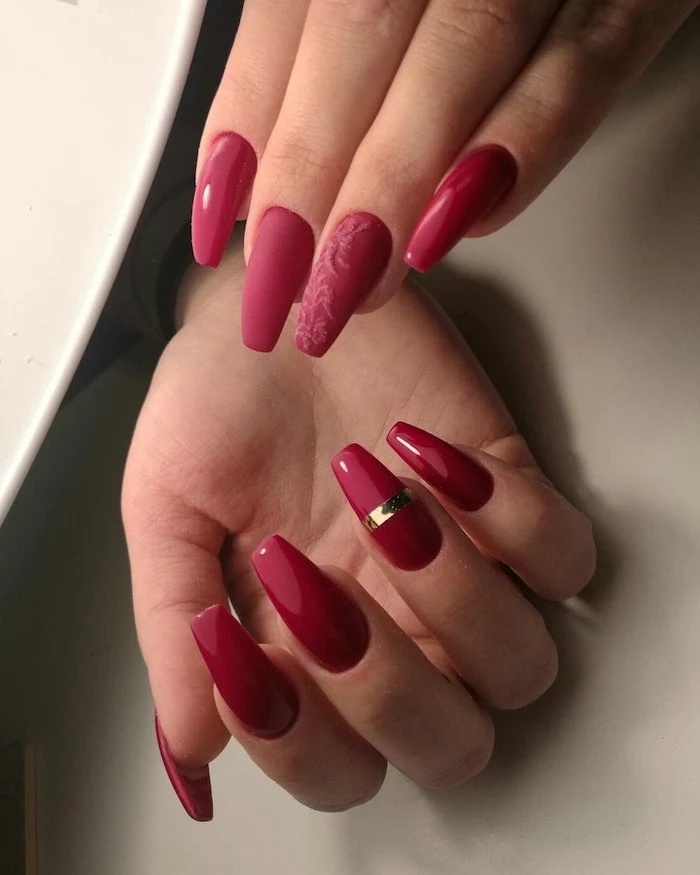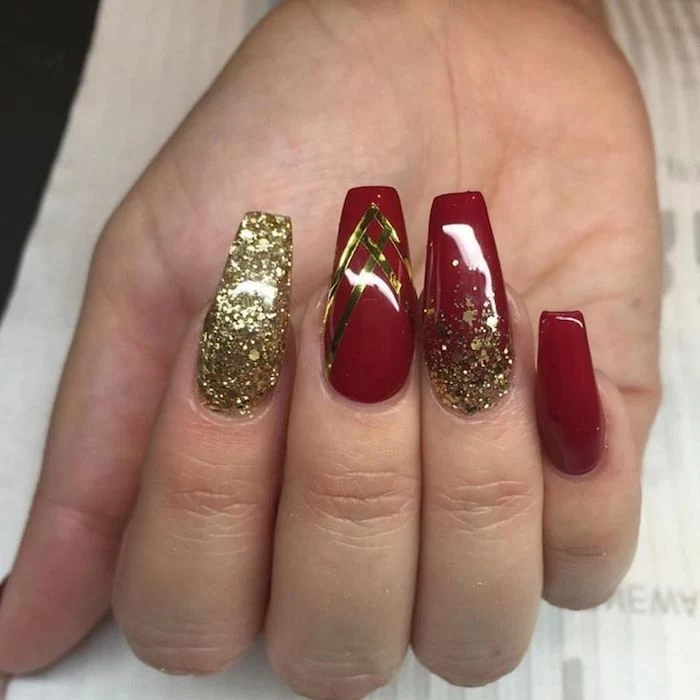 Assorted rings, temporary finger tattoos and a killer manicure – the perfect look for your hands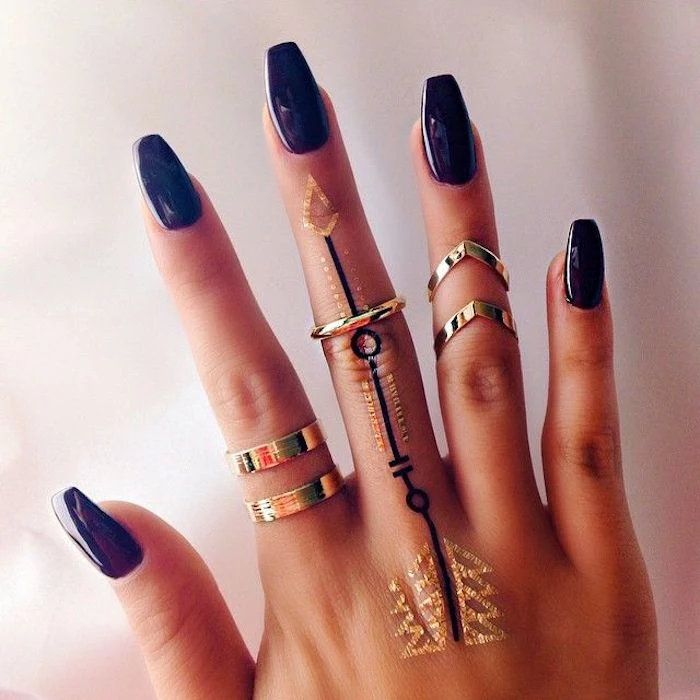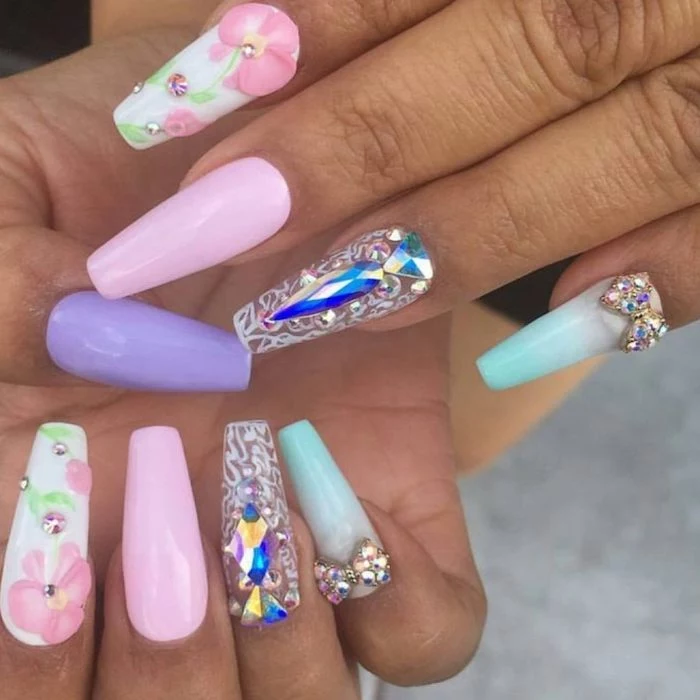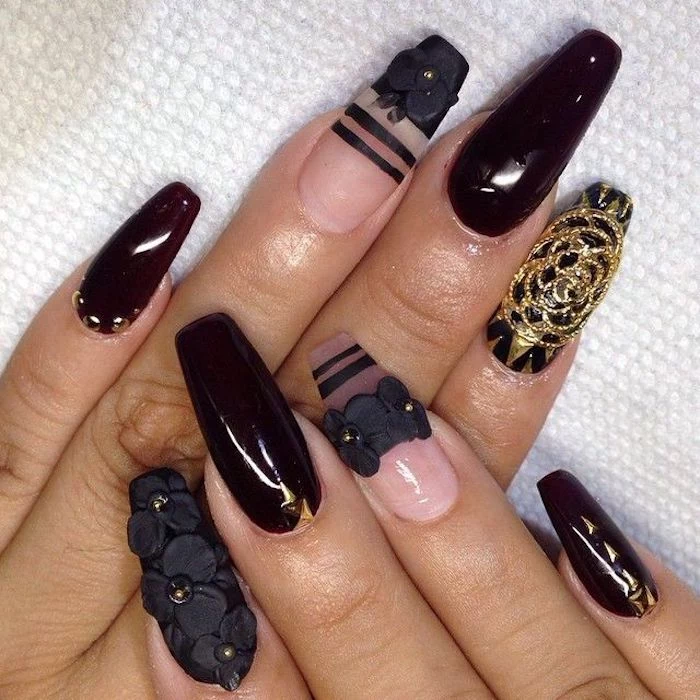 Gorgeous nude shades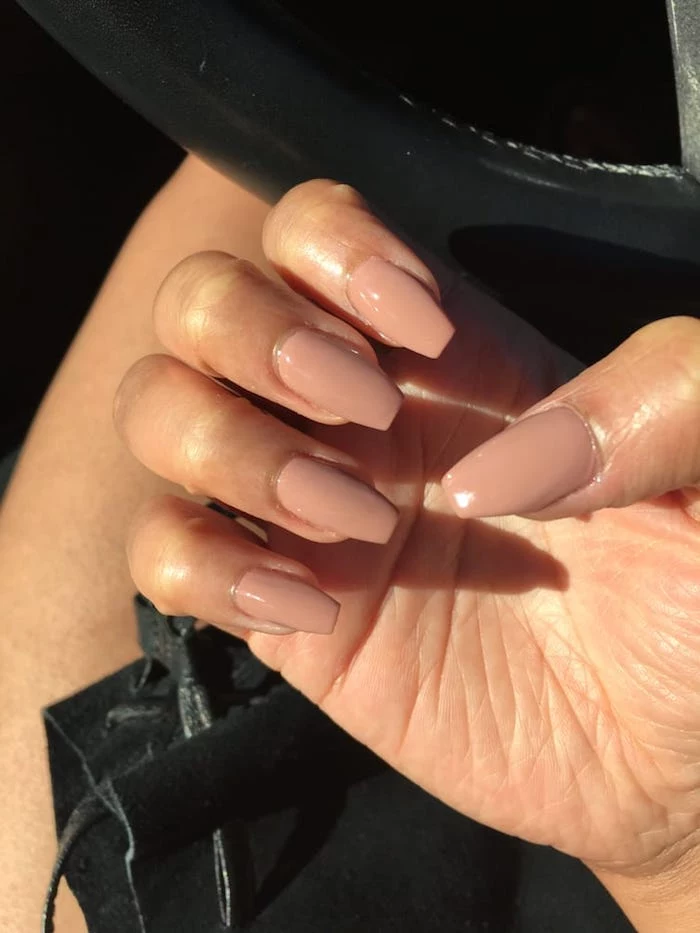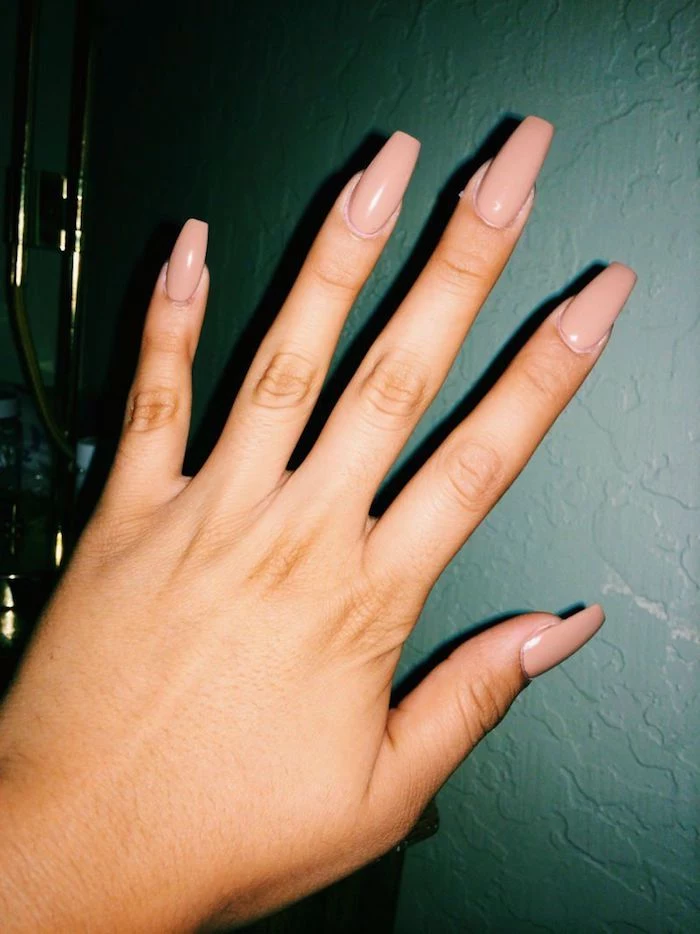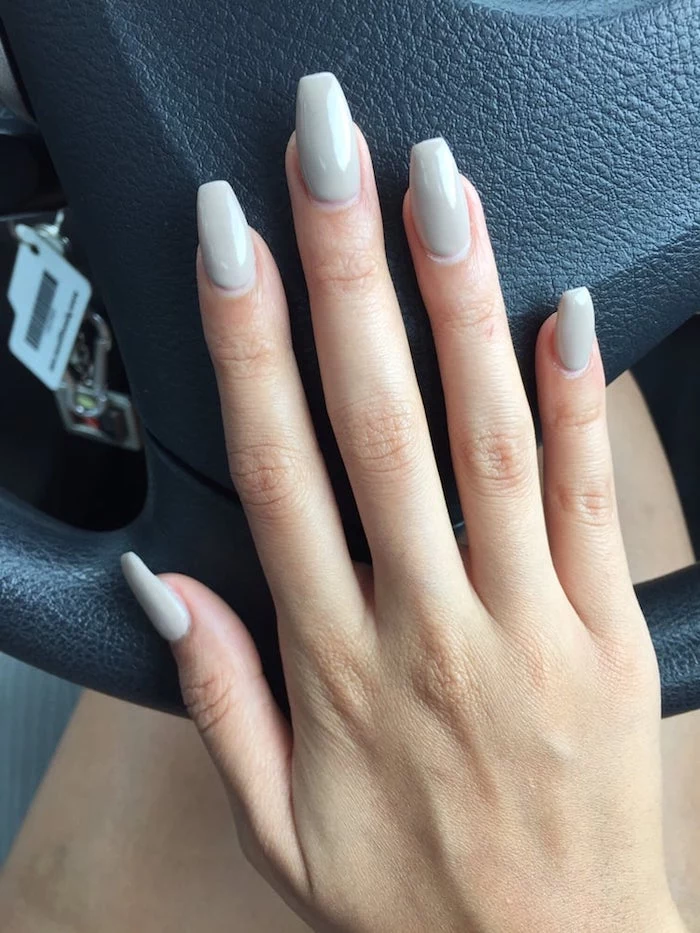 Black acrylic flowers for a chic look with a gothic twist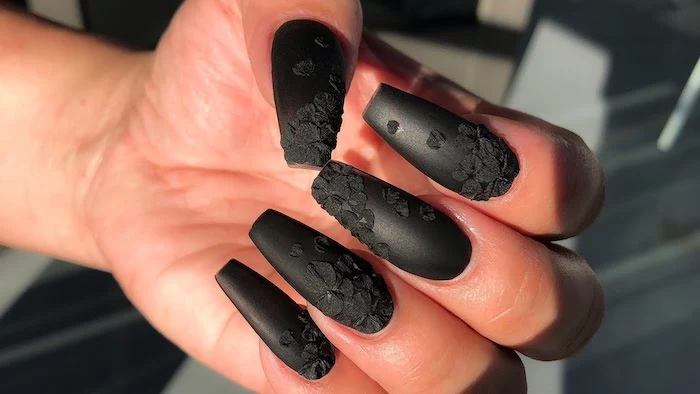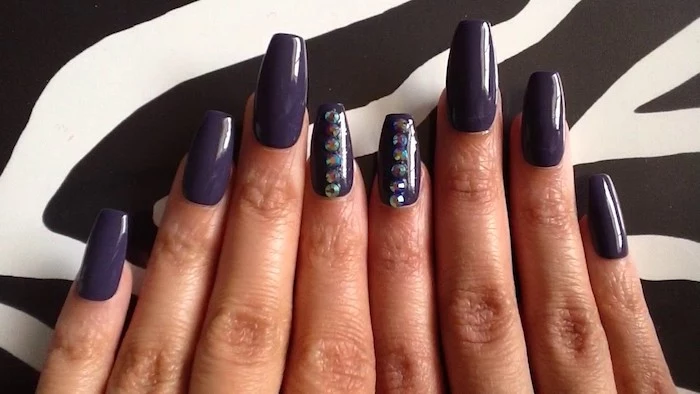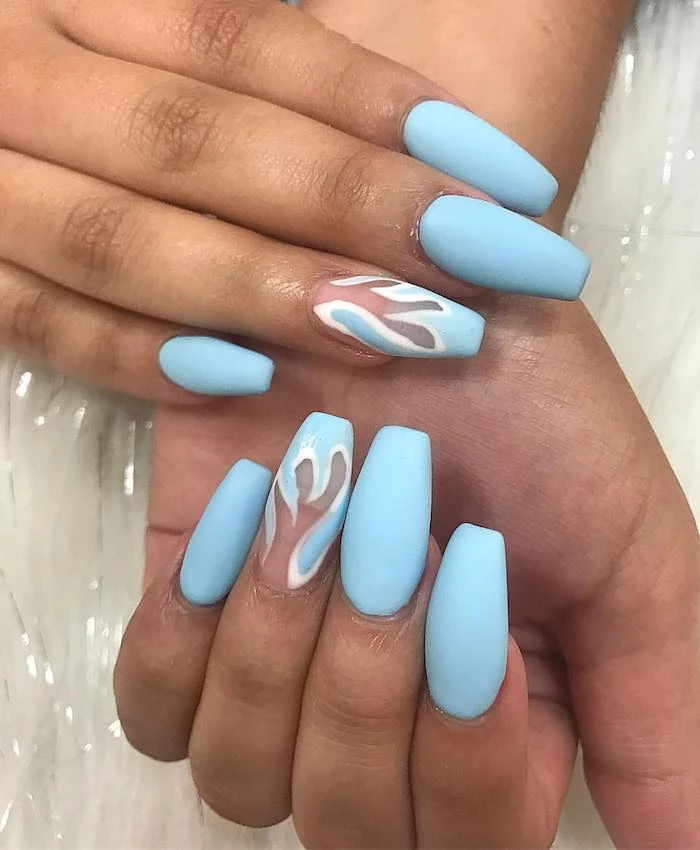 Rhinestones are always a good idea!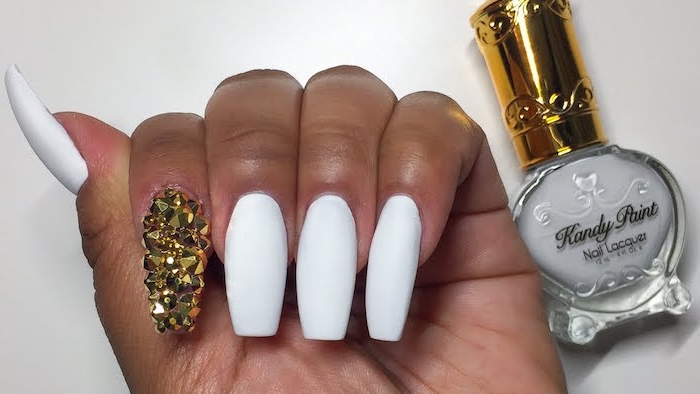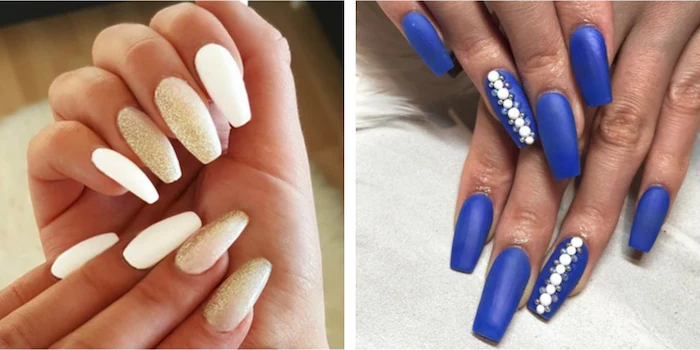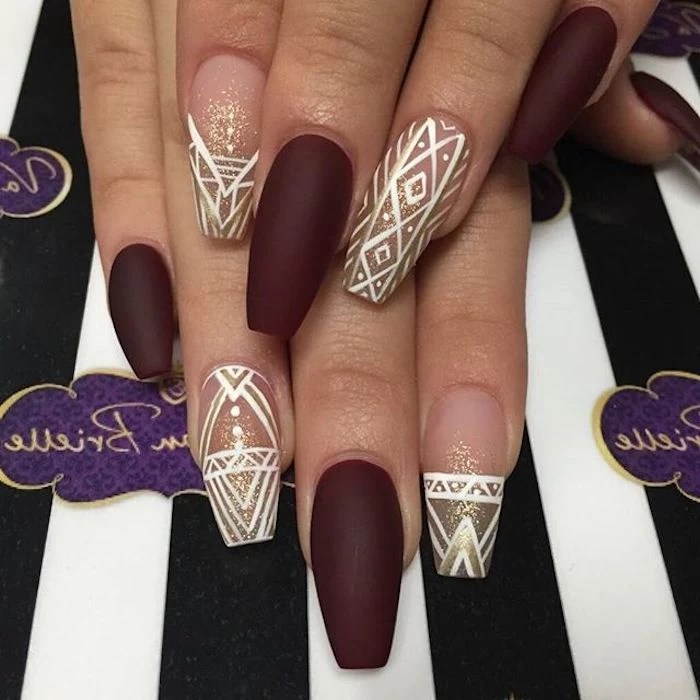 Matte rose ash pink nail polish, decorated with iridescent rhinestones and gold details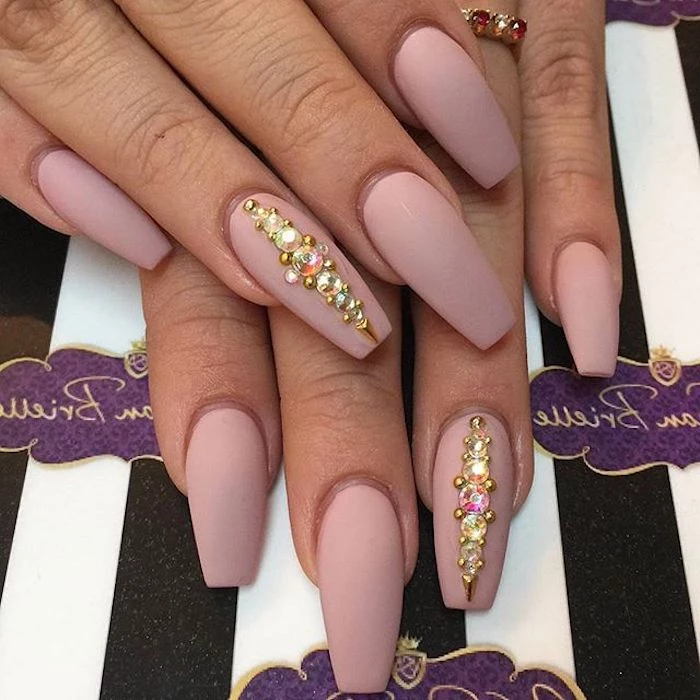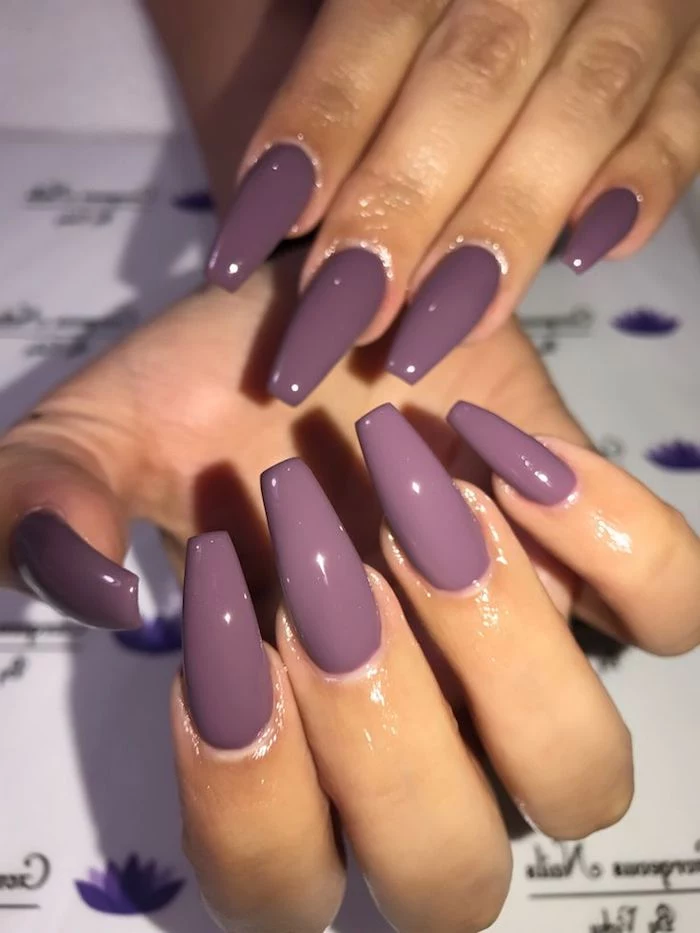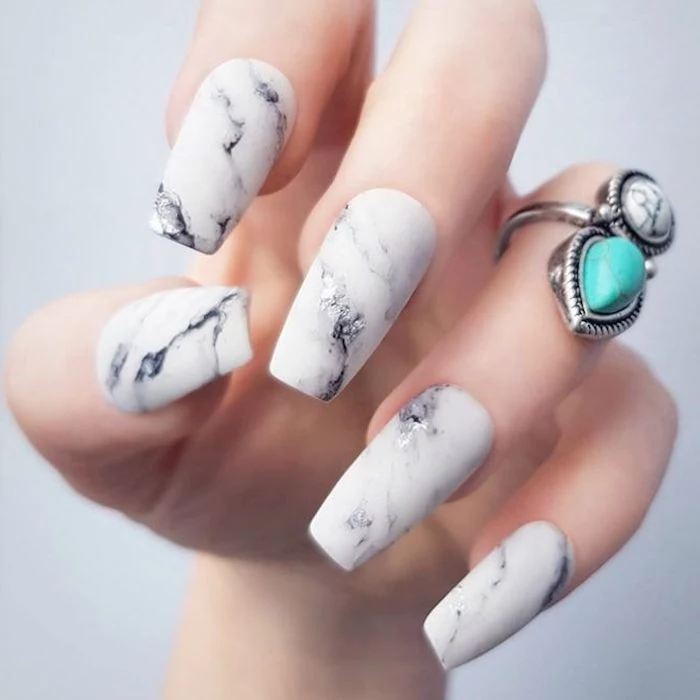 Unleash your creativity!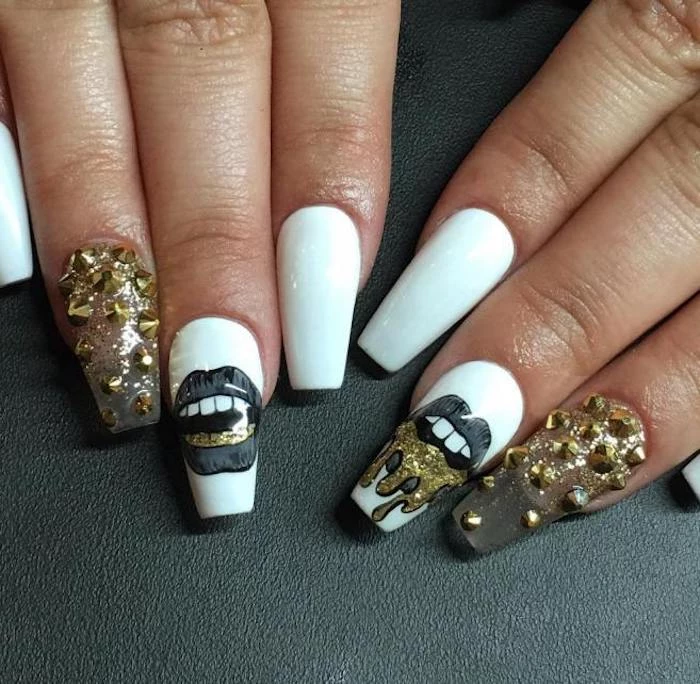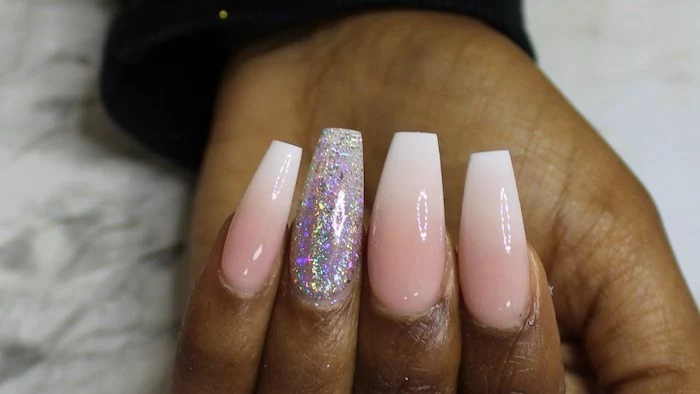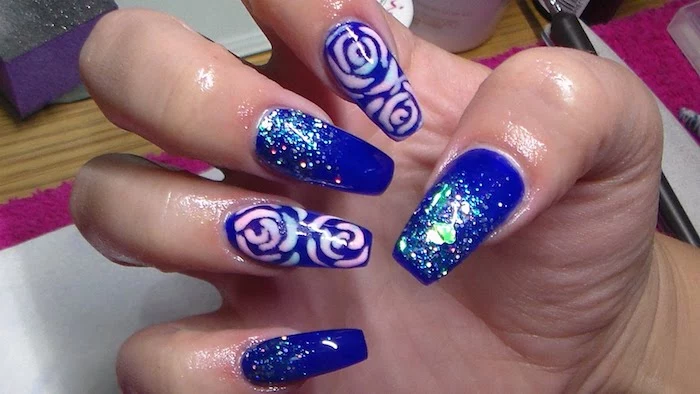 Stunning mermaid-inspired nails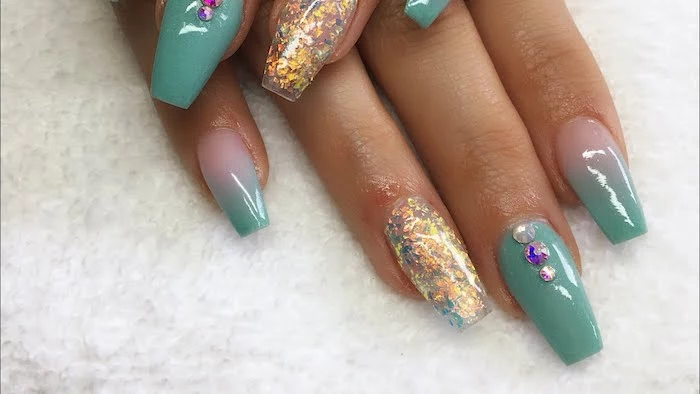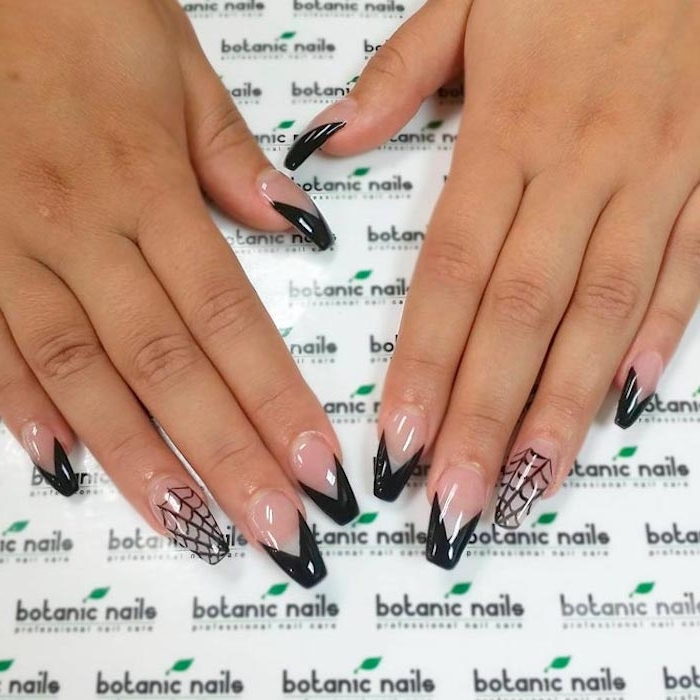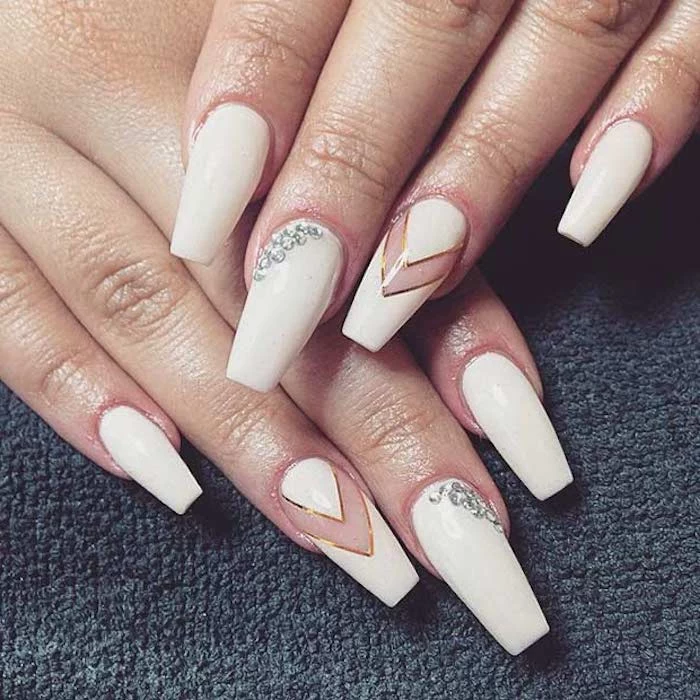 Mismatched designs for a more fun and unique manicure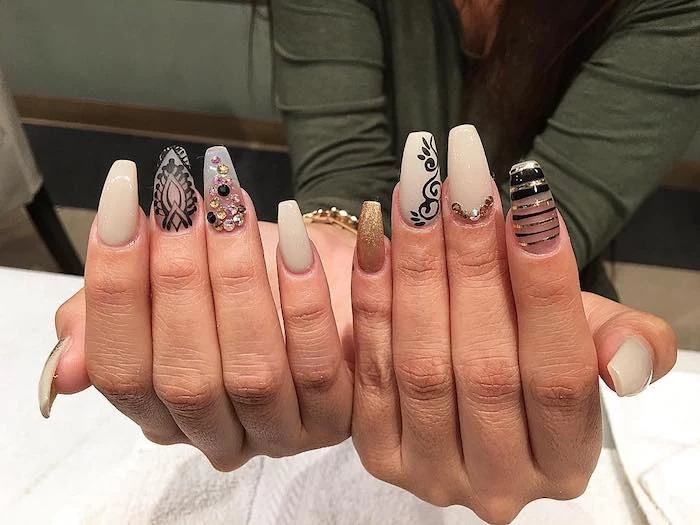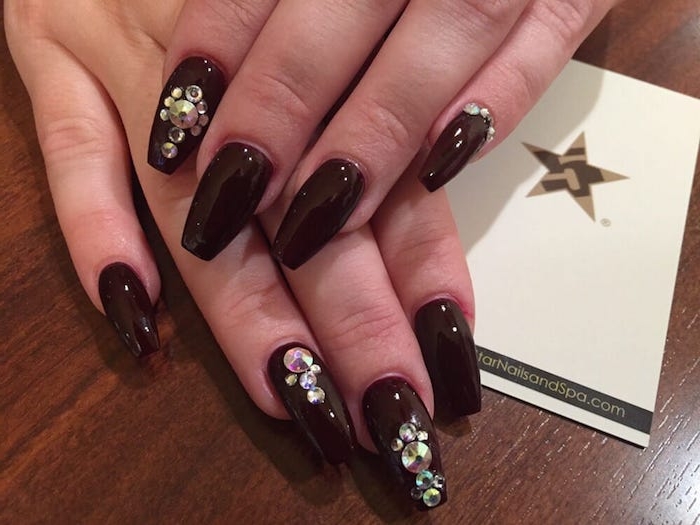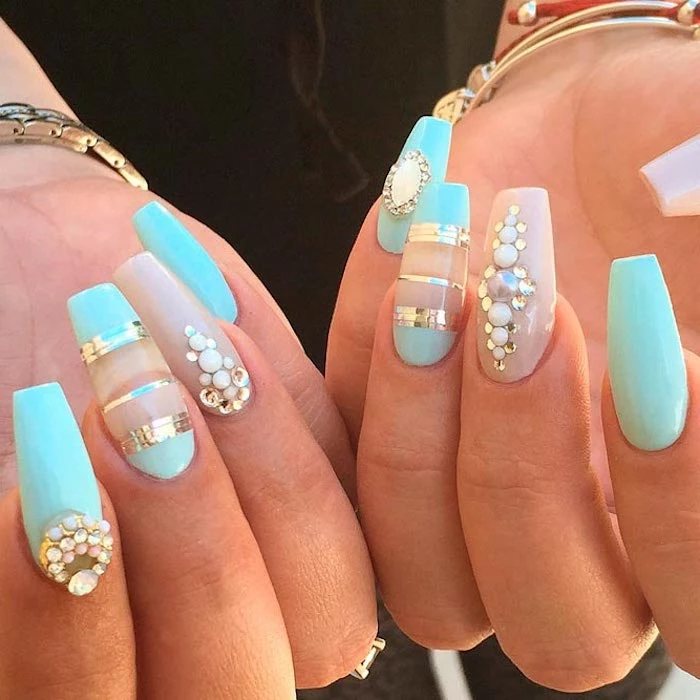 Pink roses are an enduring favorite among the hopeless romantics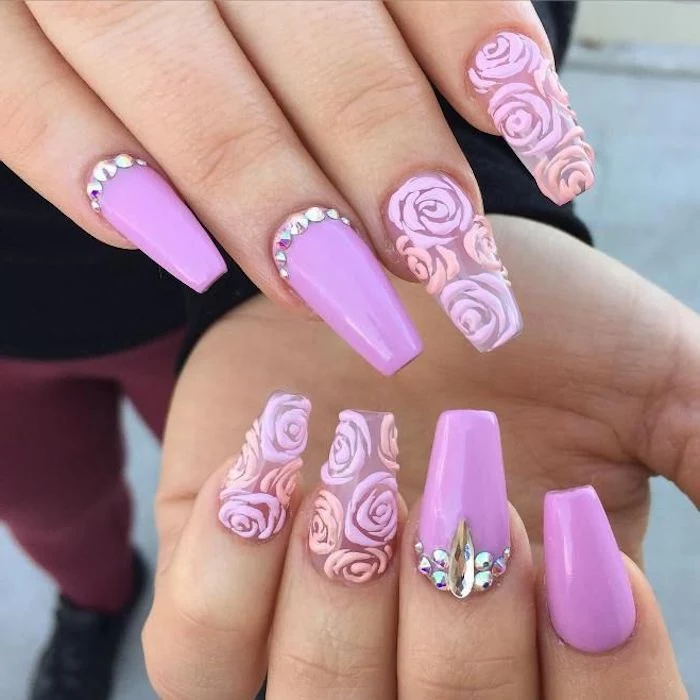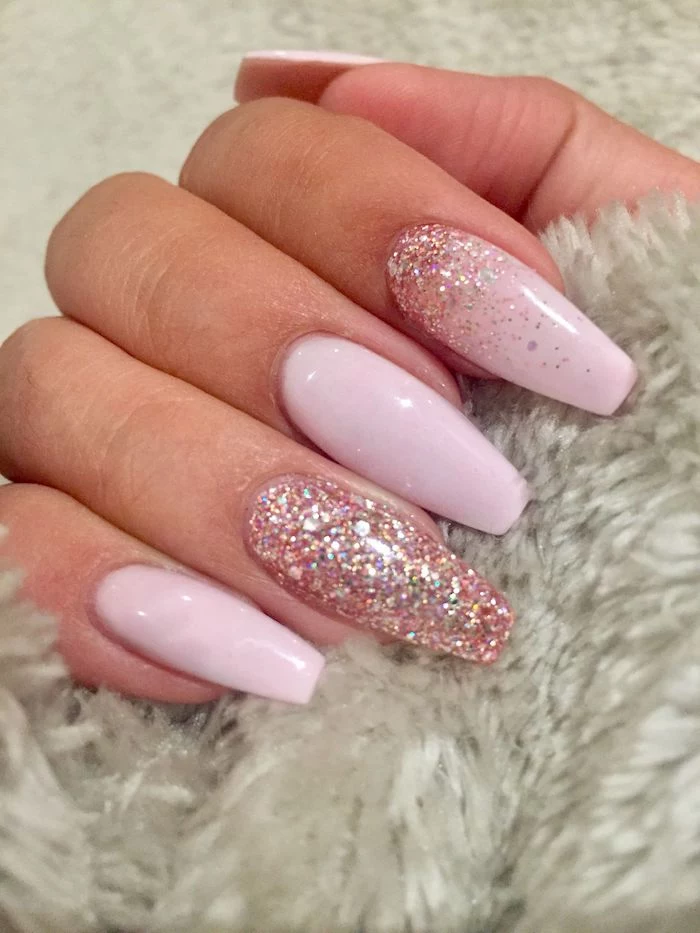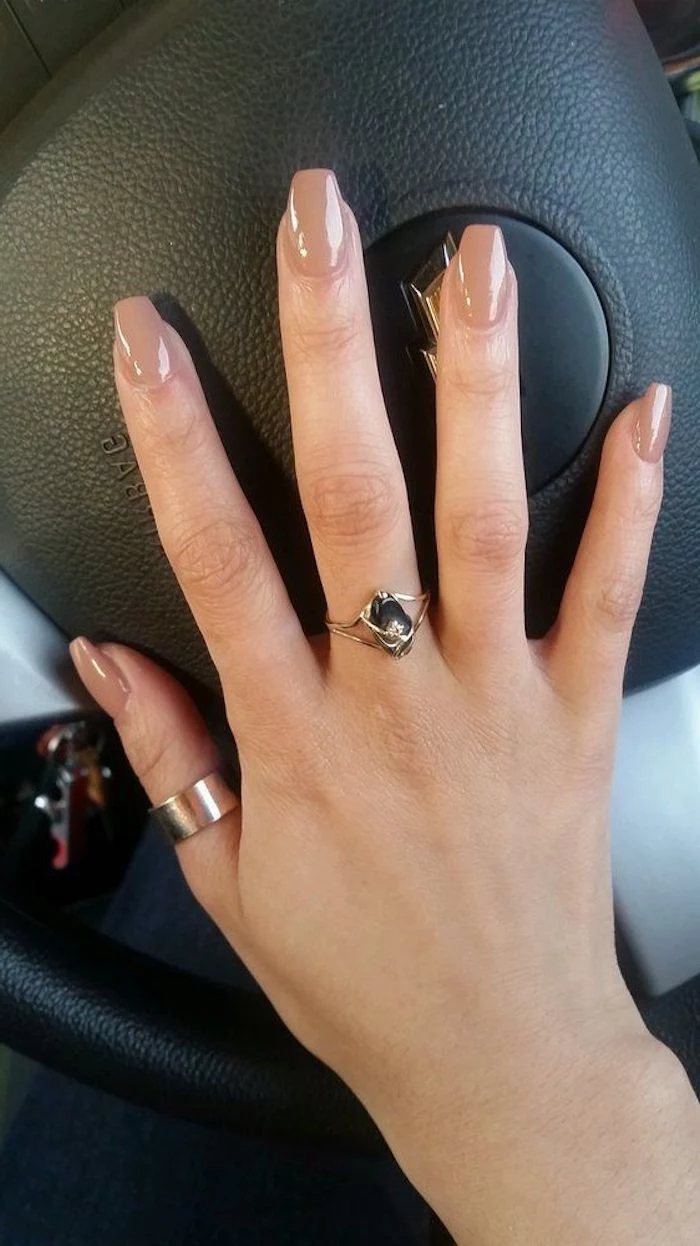 A small pinch of gold glitter goes a long way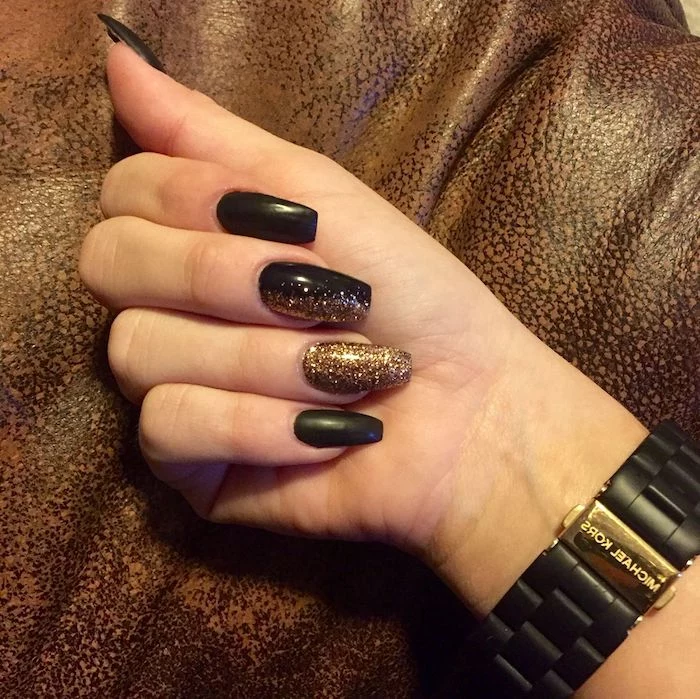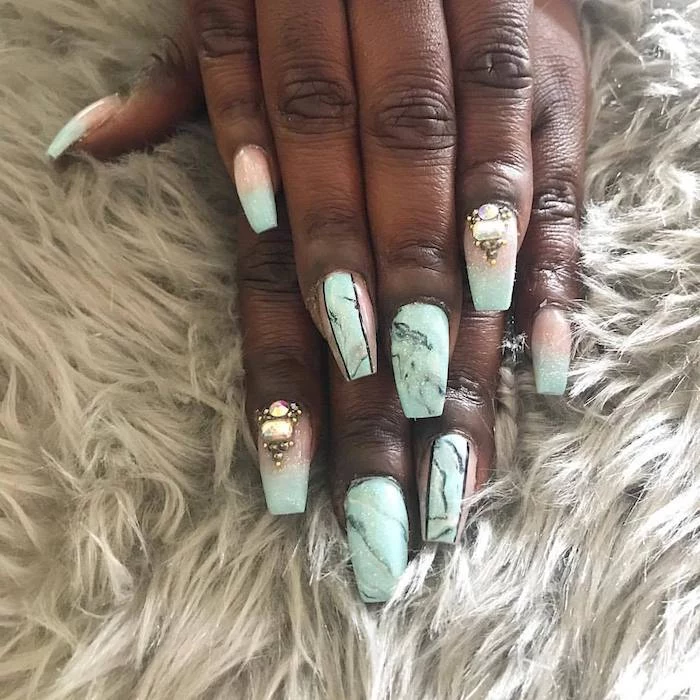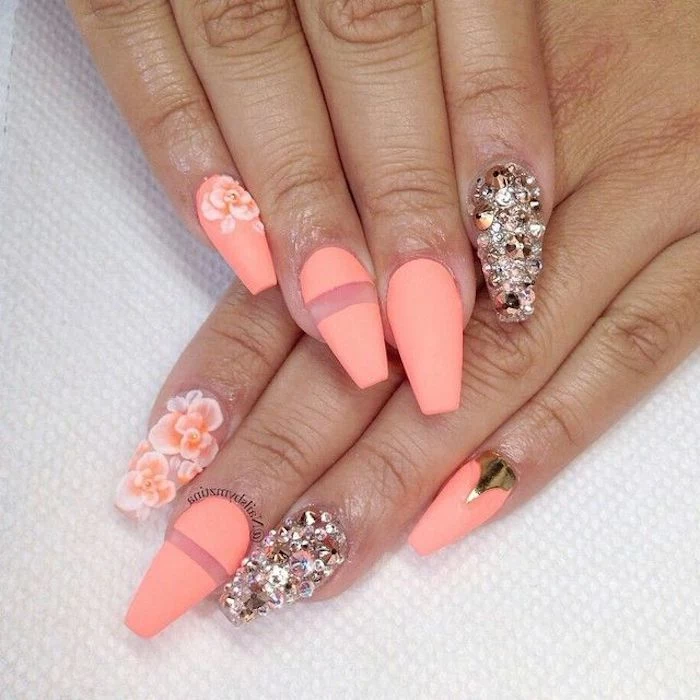 A charming suggestion for medium long coffin shaped nails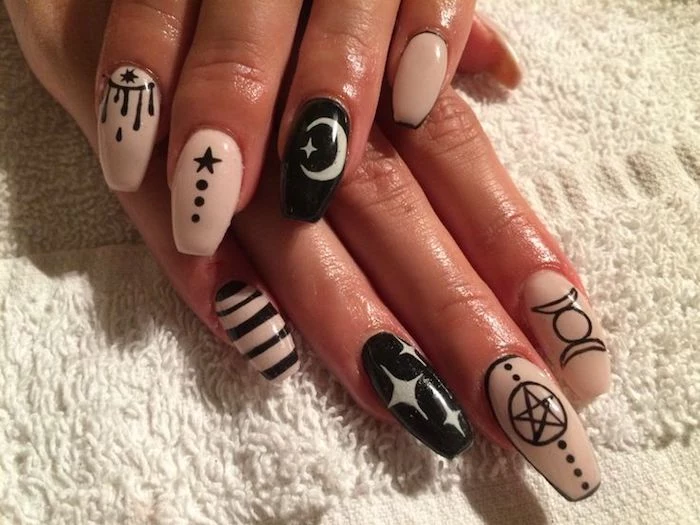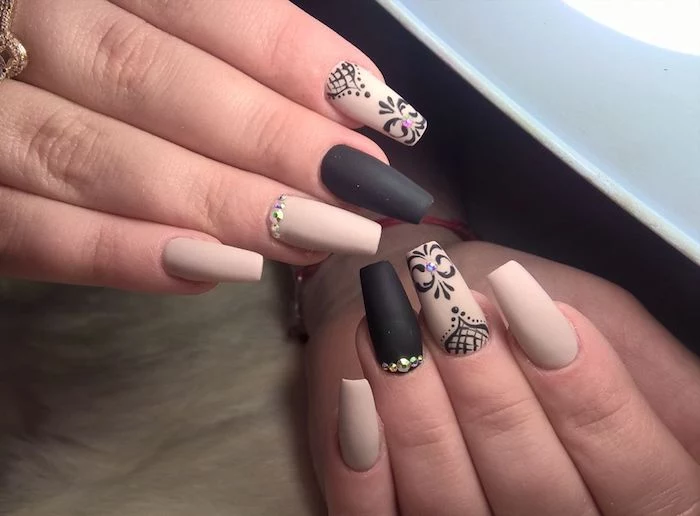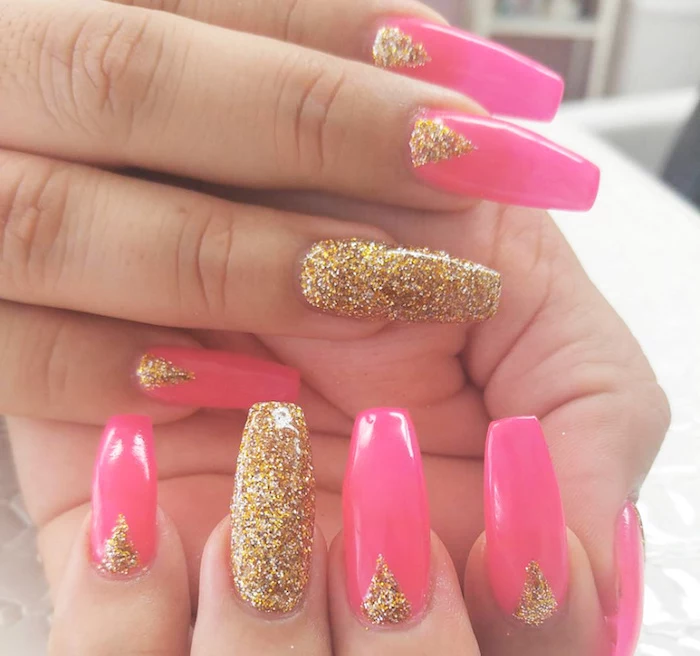 What do you think about these unusual camouflage nails?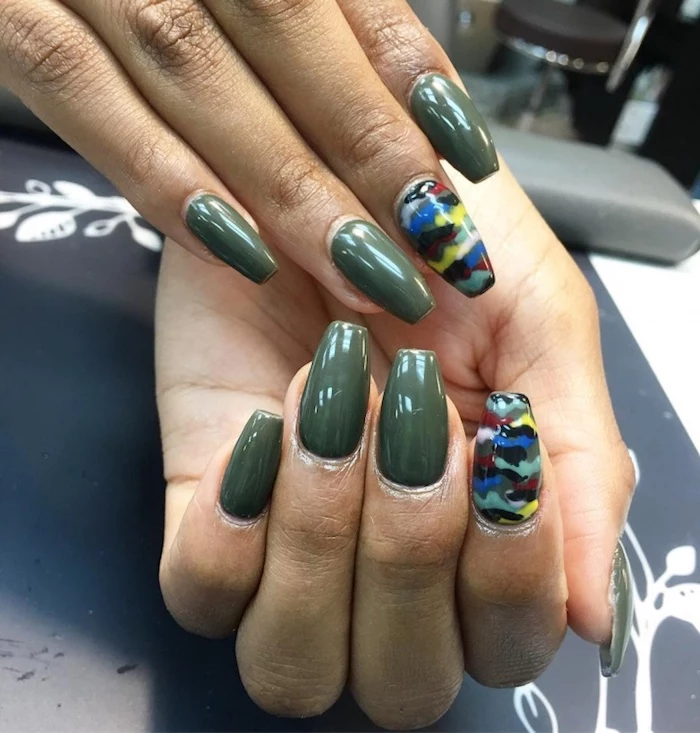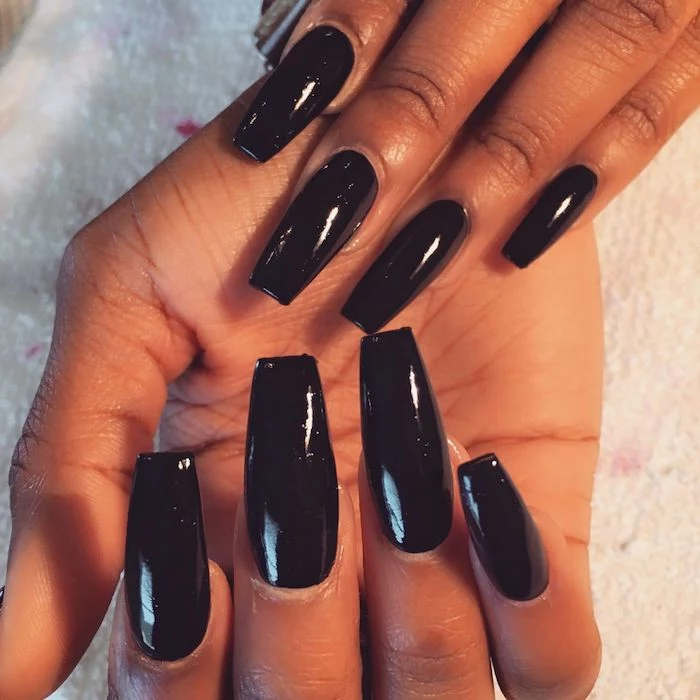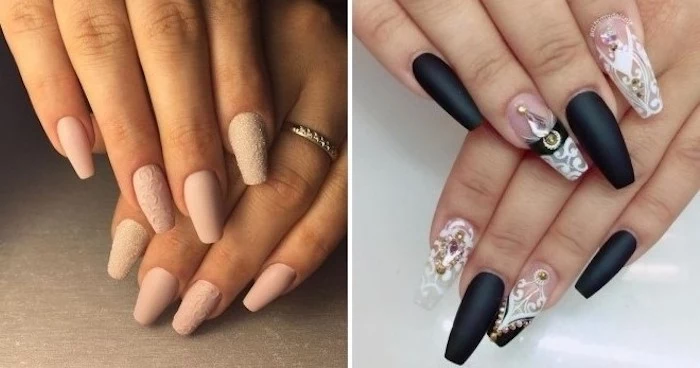 A bold and uniquer creation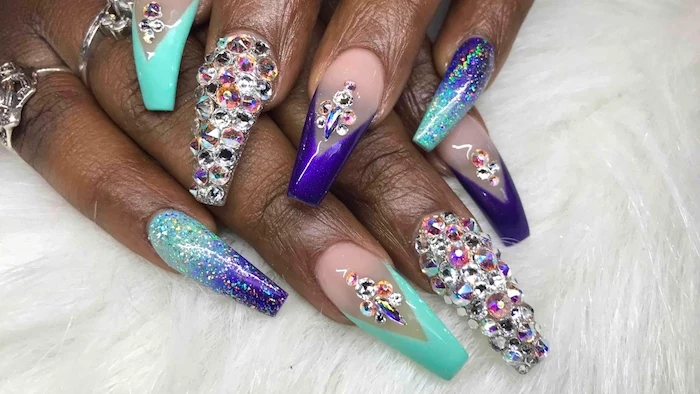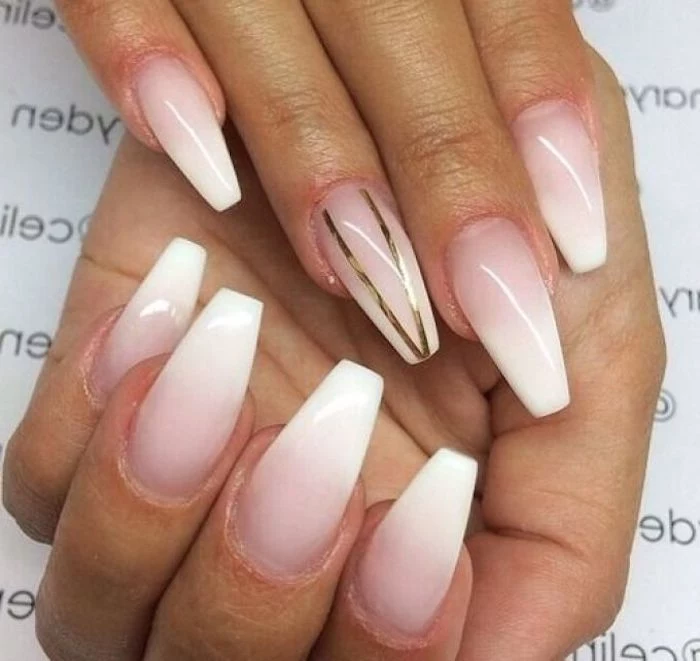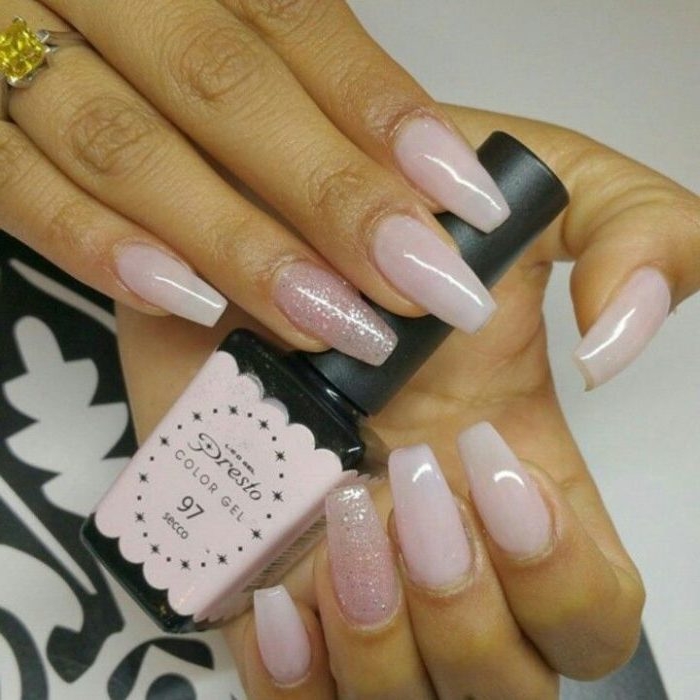 Light or dark? Matte or glossy?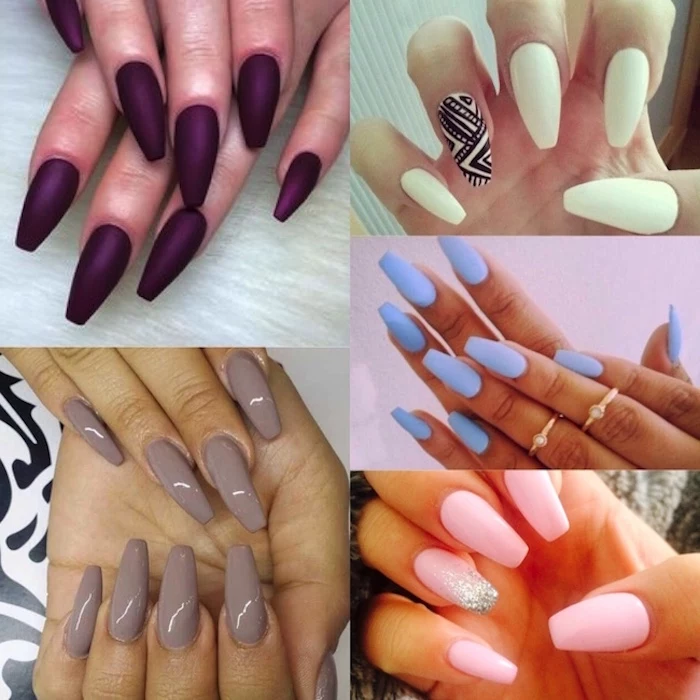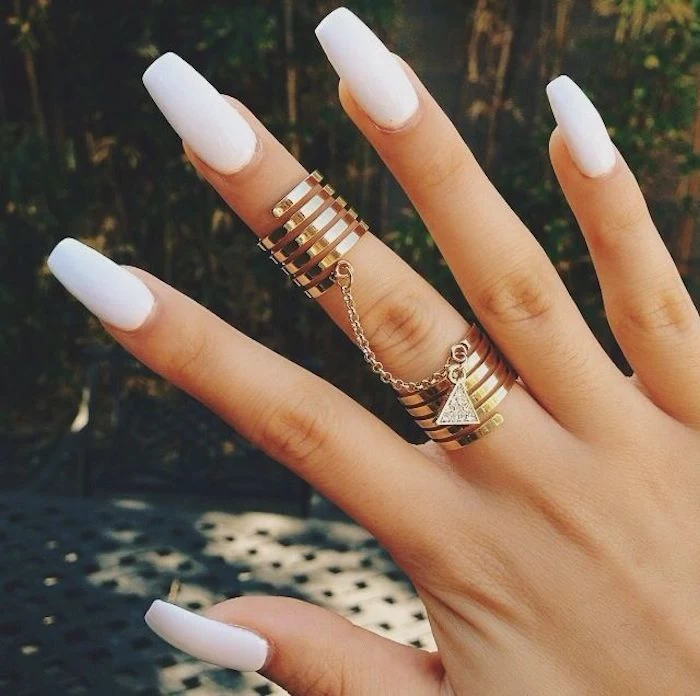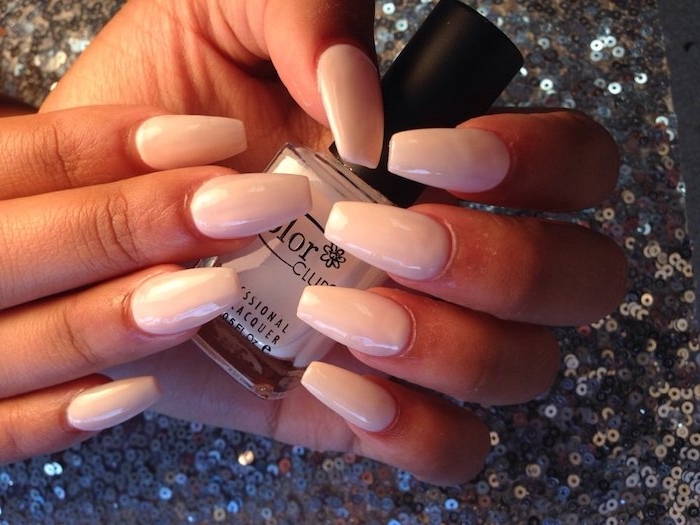 Six gorgeous matte suggestions. The sheer black one is our favorite!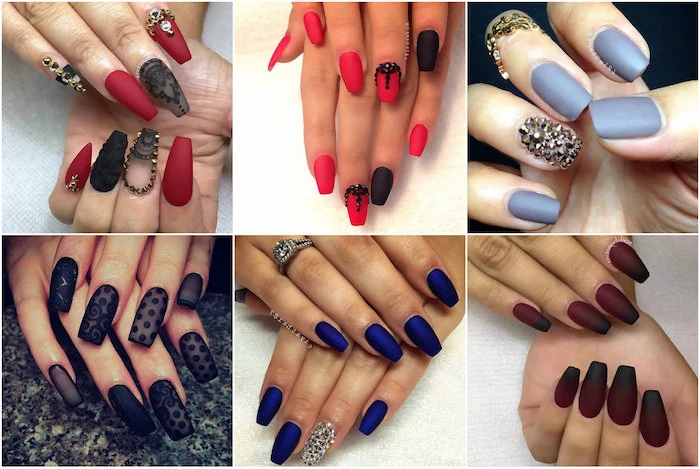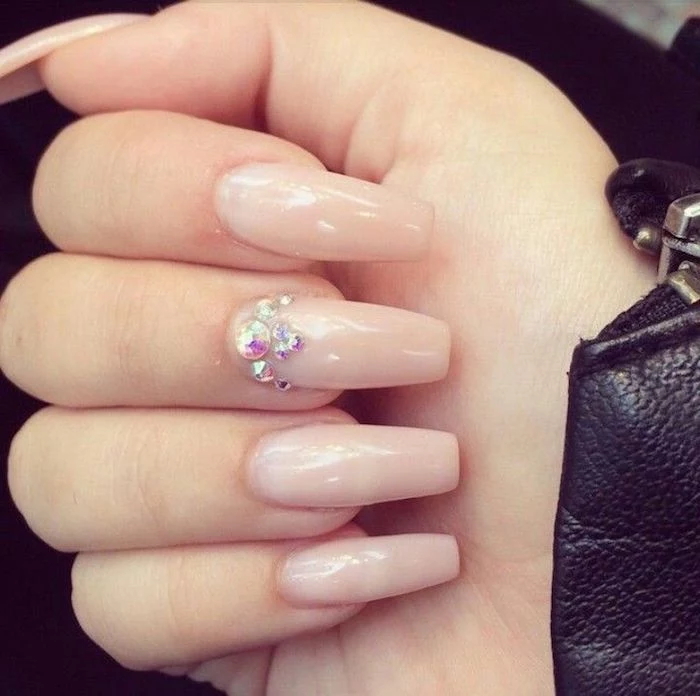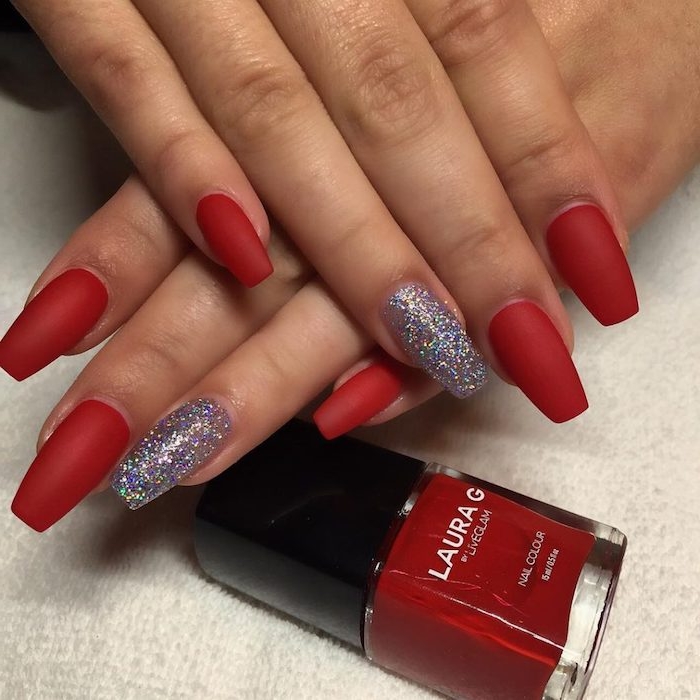 Bring some sunshine into your life with this lovely burnt yellow shade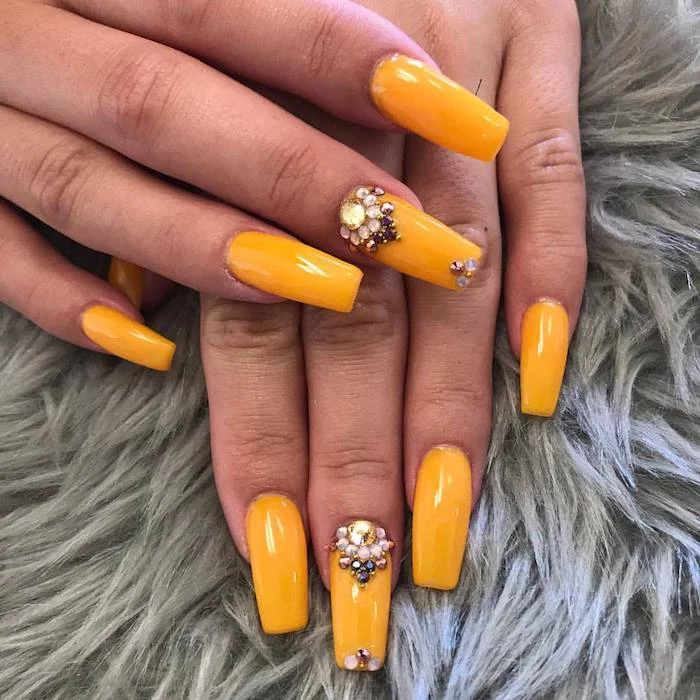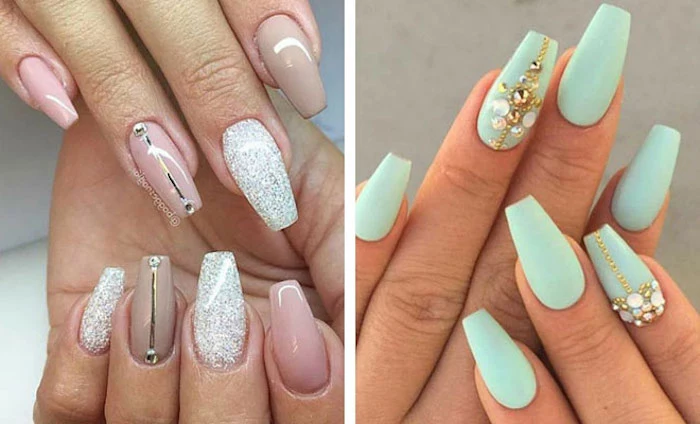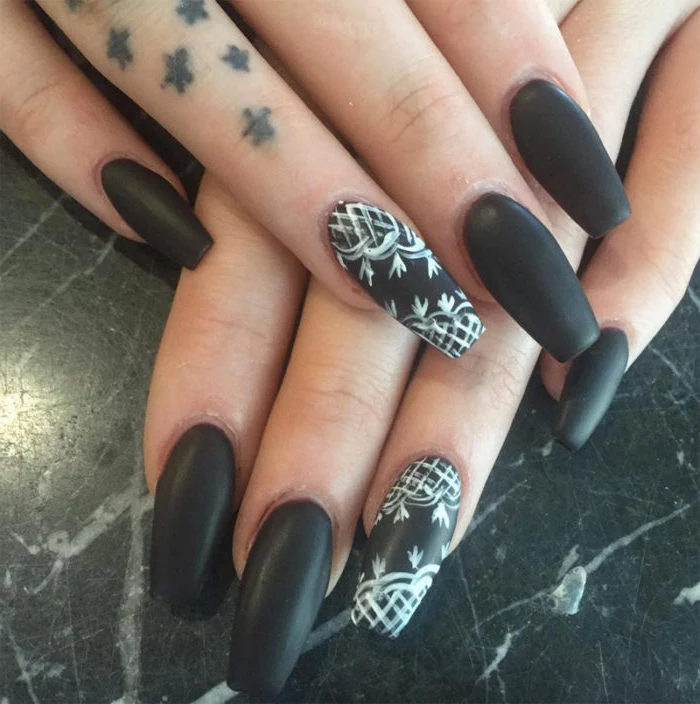 Neon nails – the perfect manicure option for ladies who like to stand out from the crowd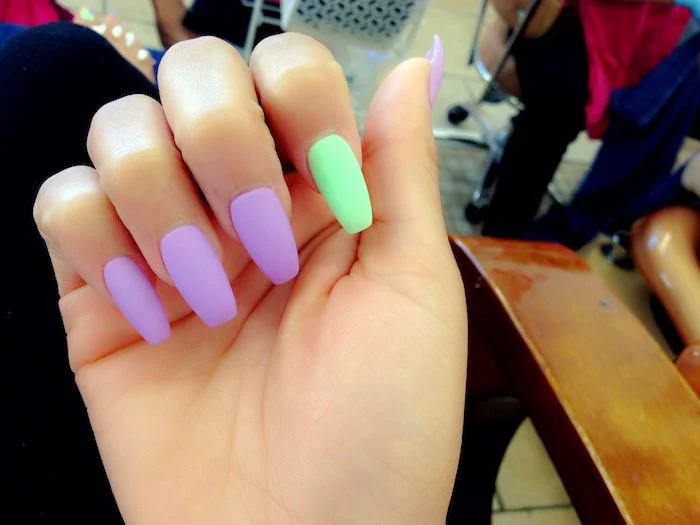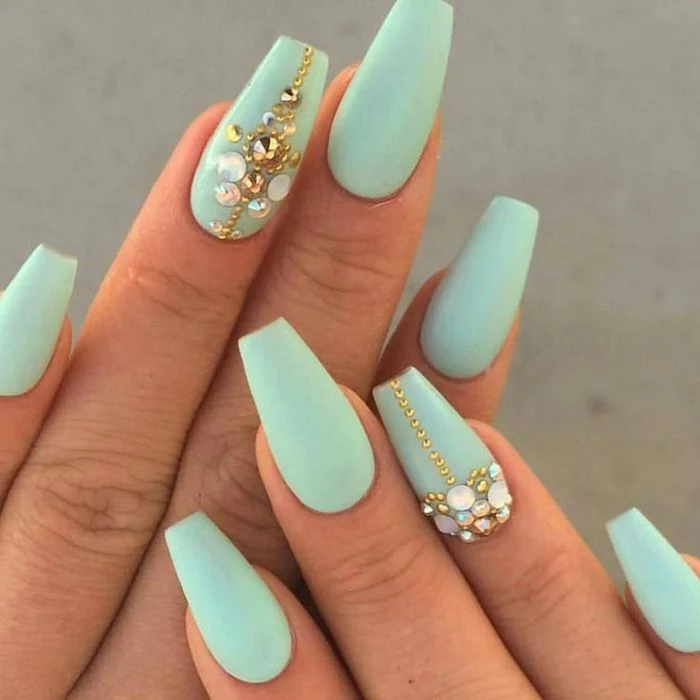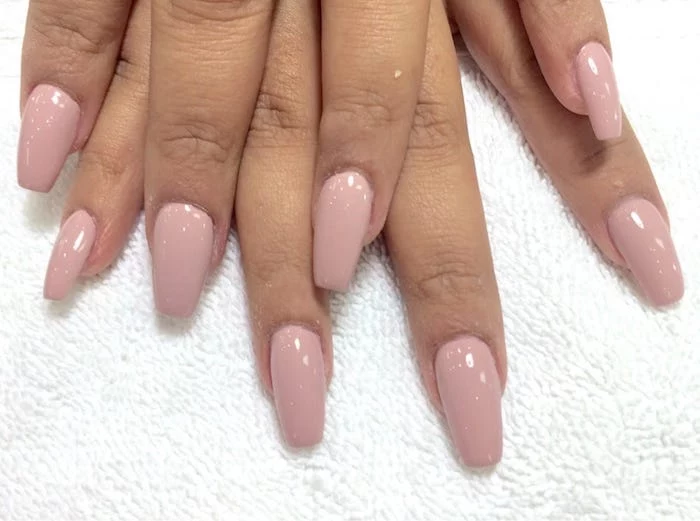 Dreamy and delicate nail polish in soft shades of pink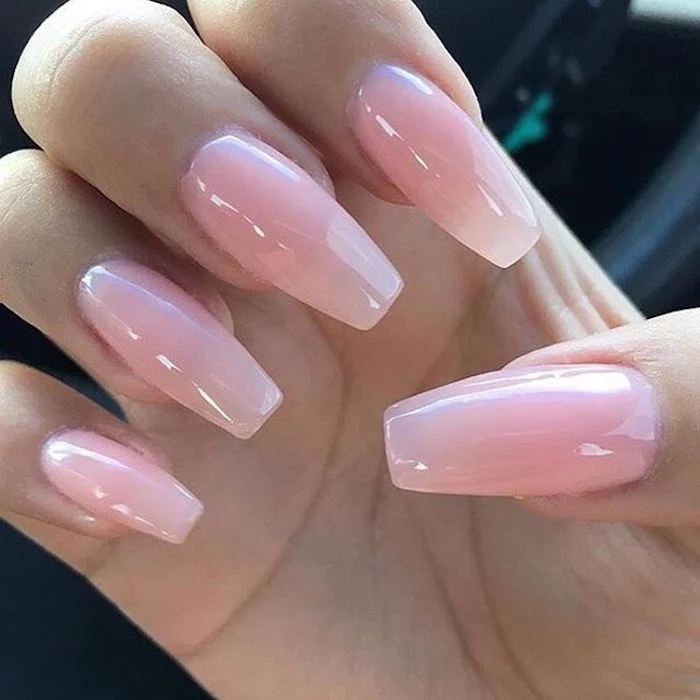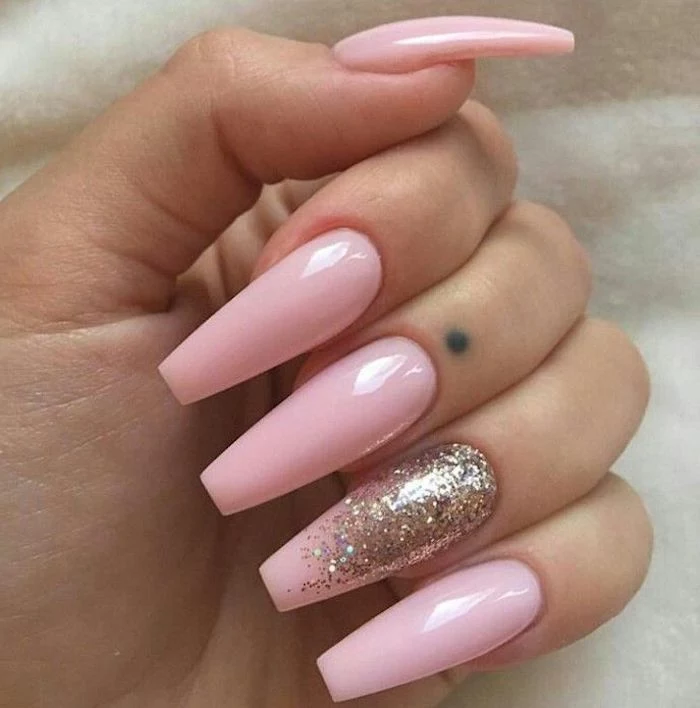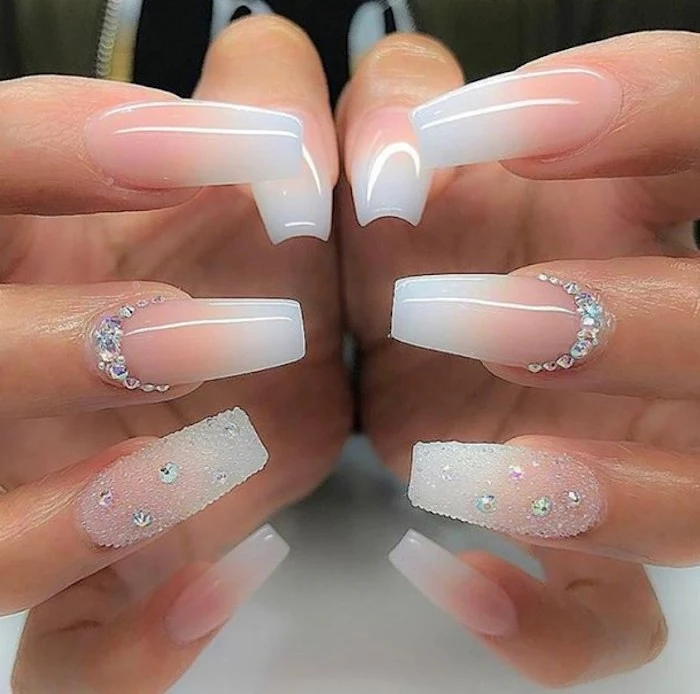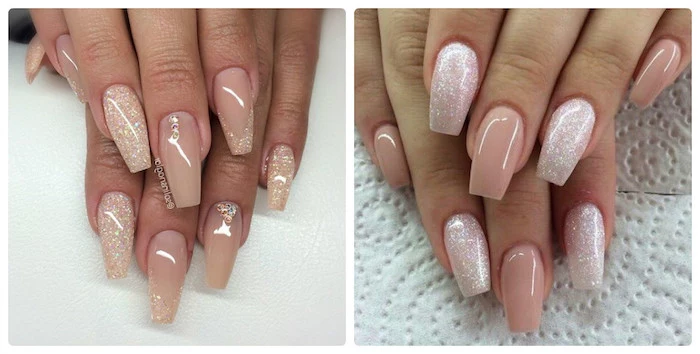 So many different matte colors to try!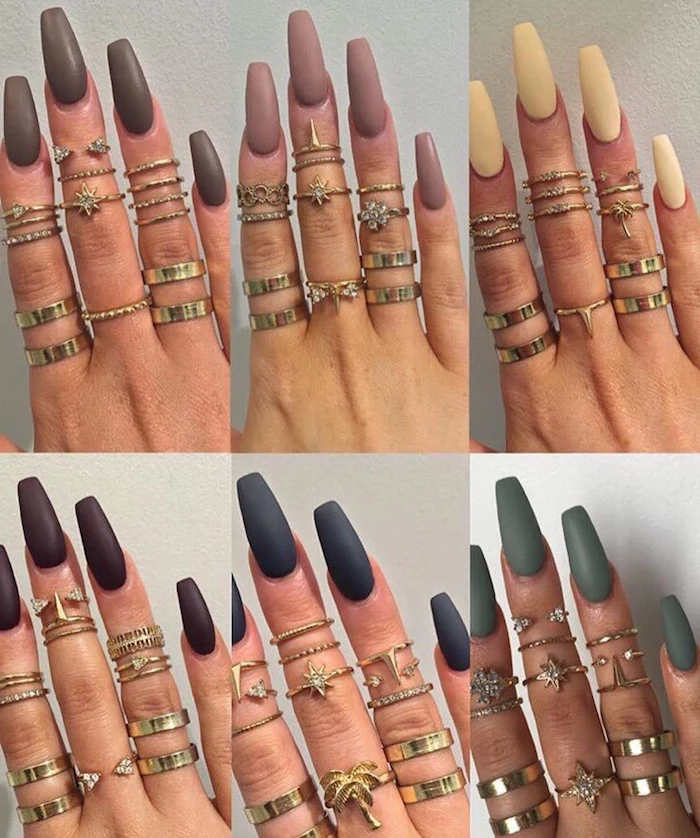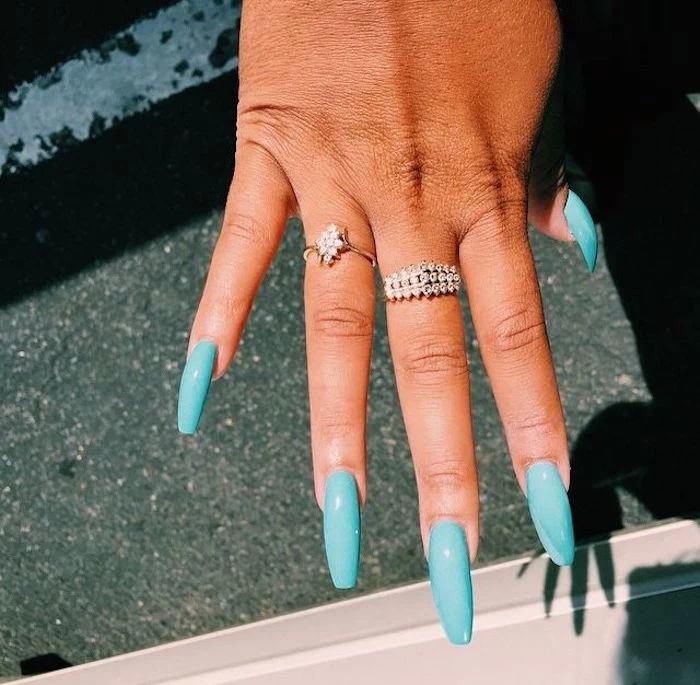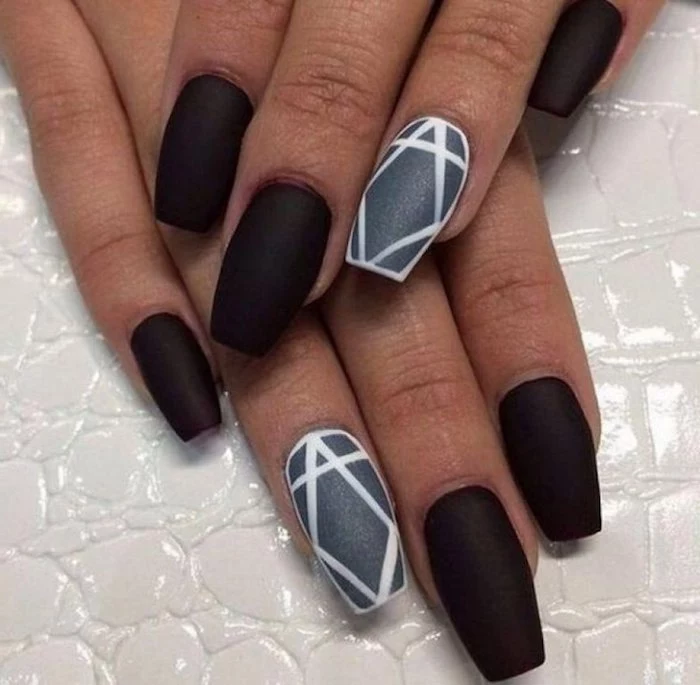 More neon ideas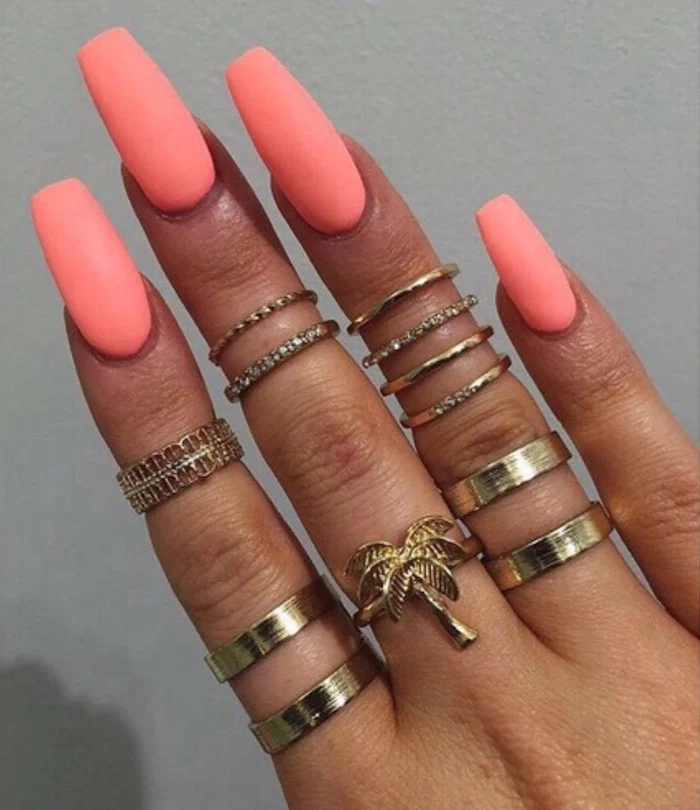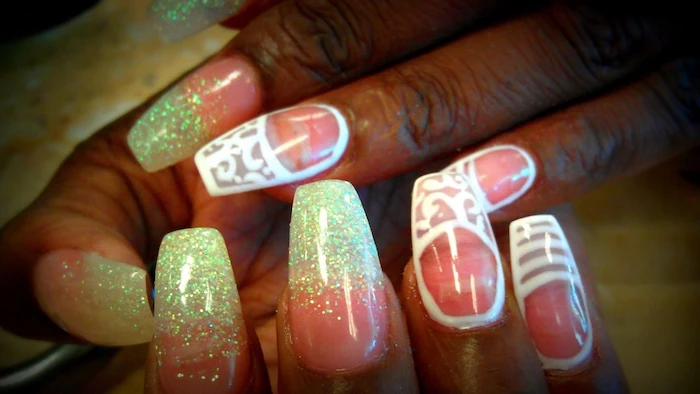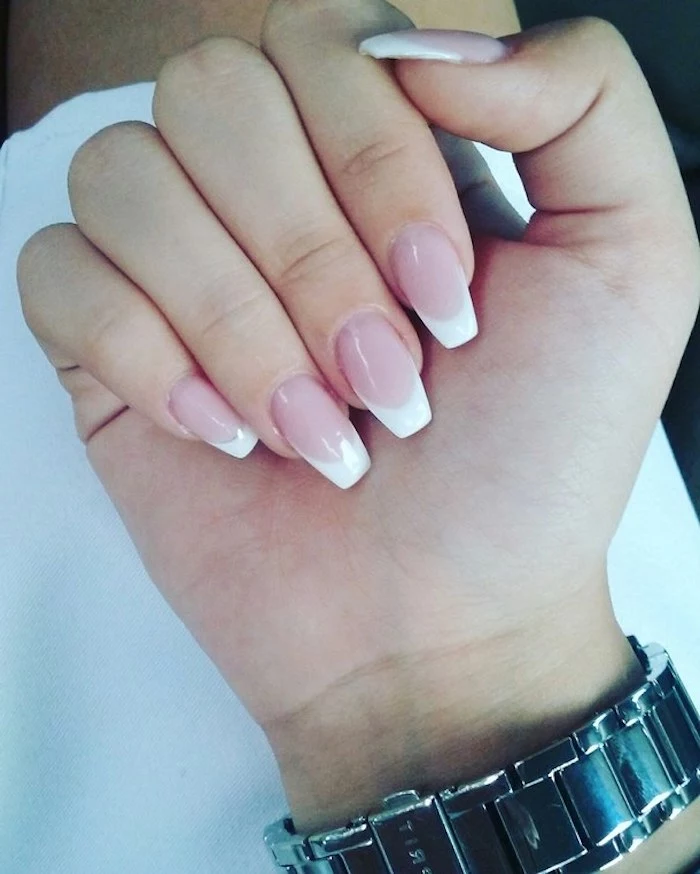 Yet another proof that rose gold makes everything better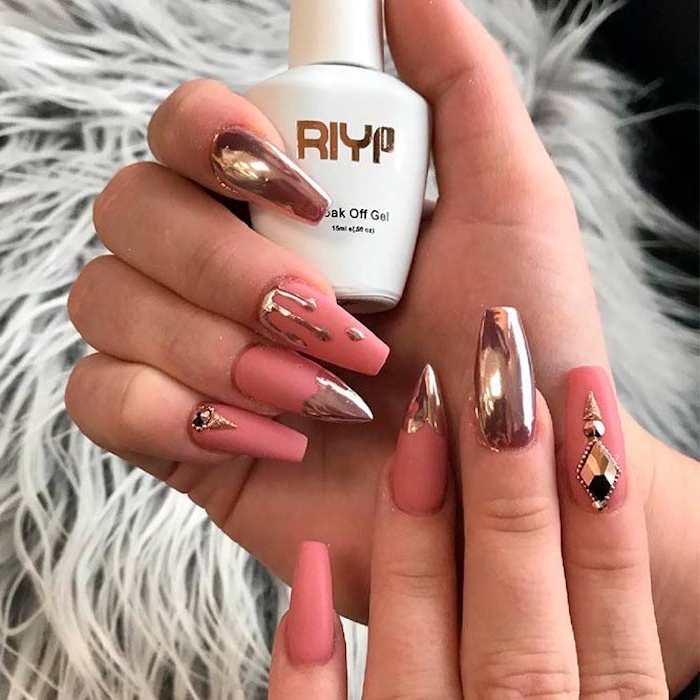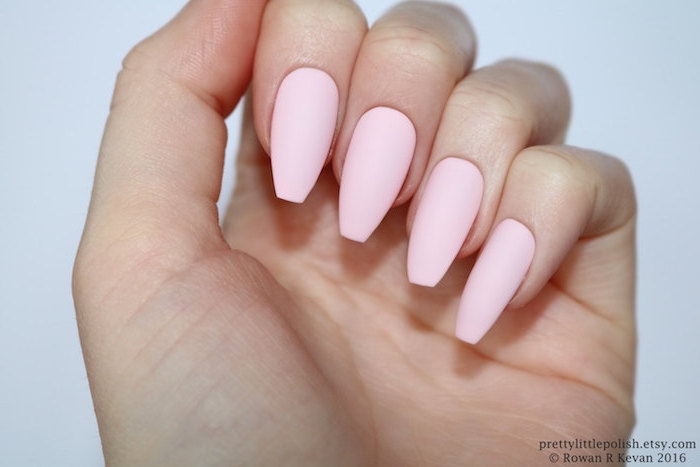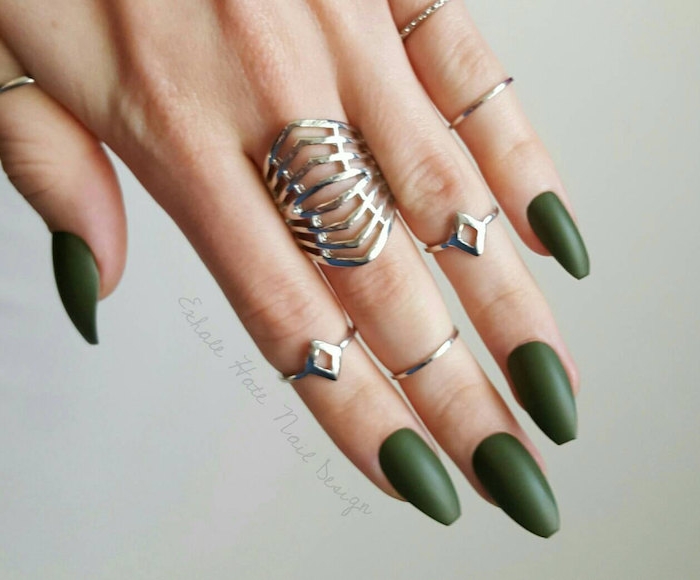 We adore candy-colored manicures!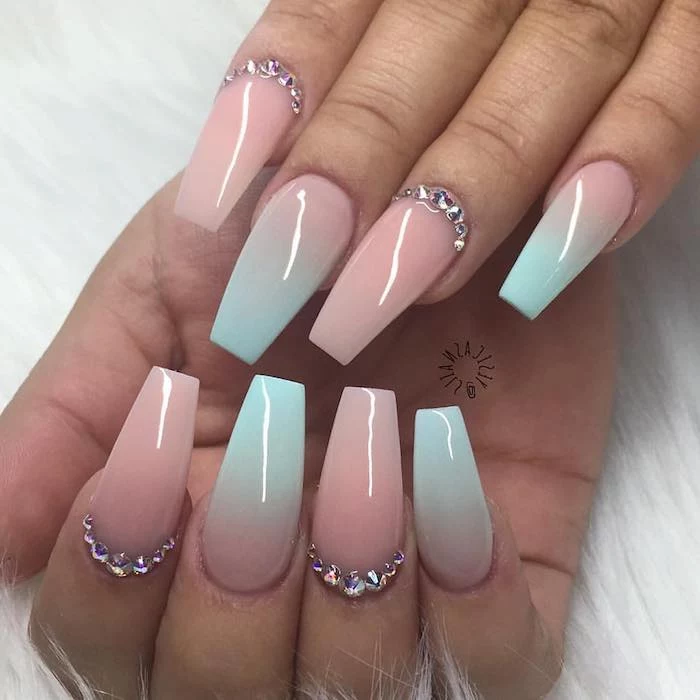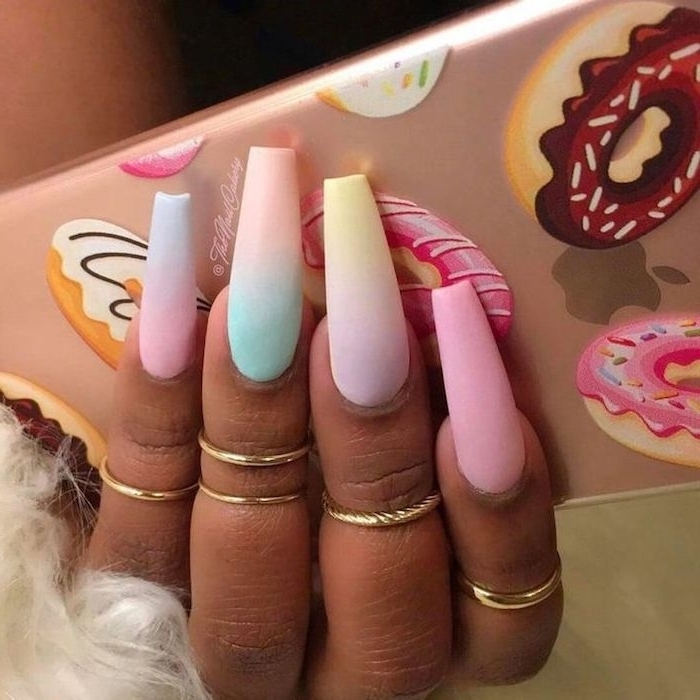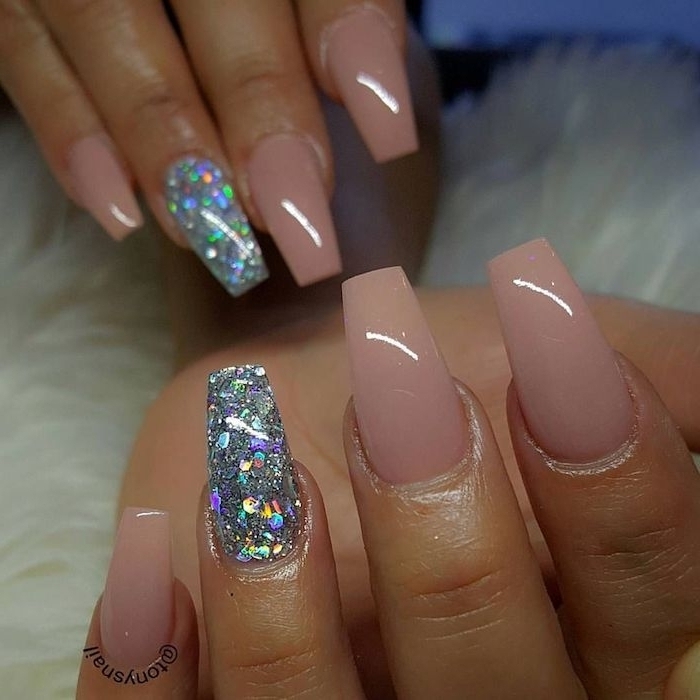 A charming manicure suggestion for brides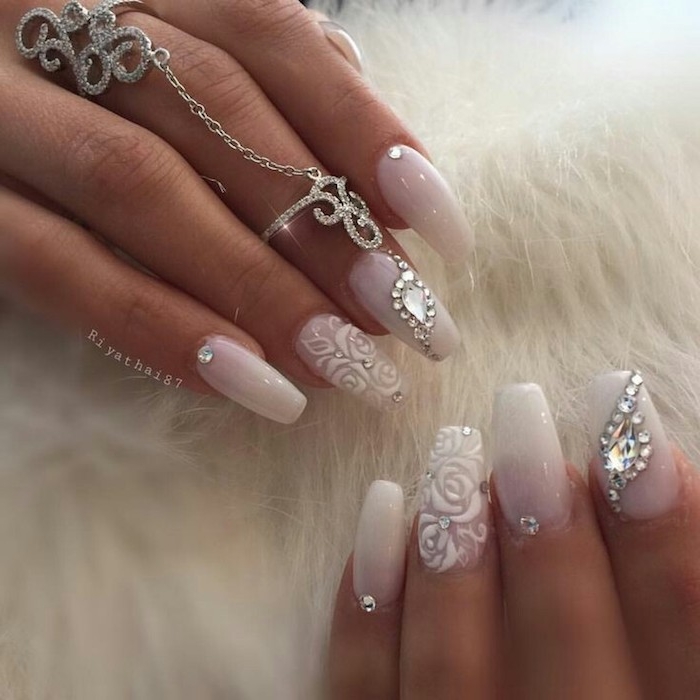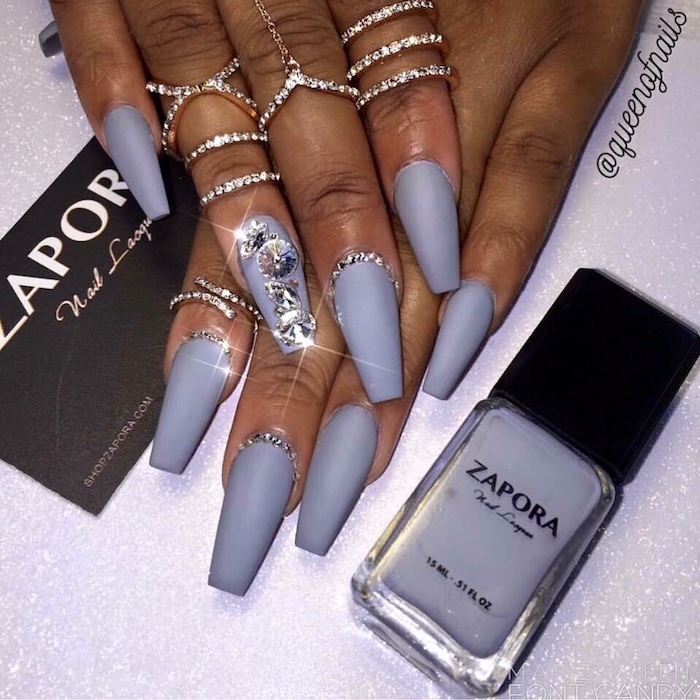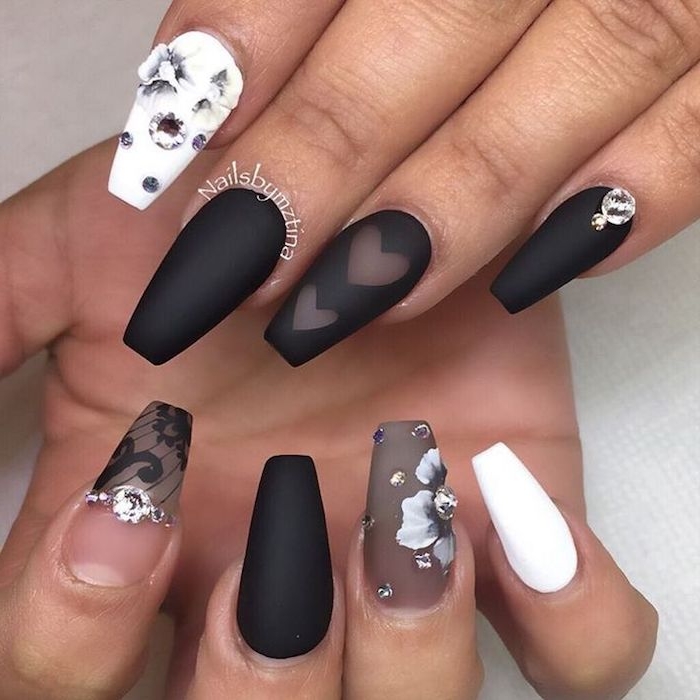 Express your rebellious side with this cool, punk-inspired neon manicure, with geometric neon shapes and gold rhinestones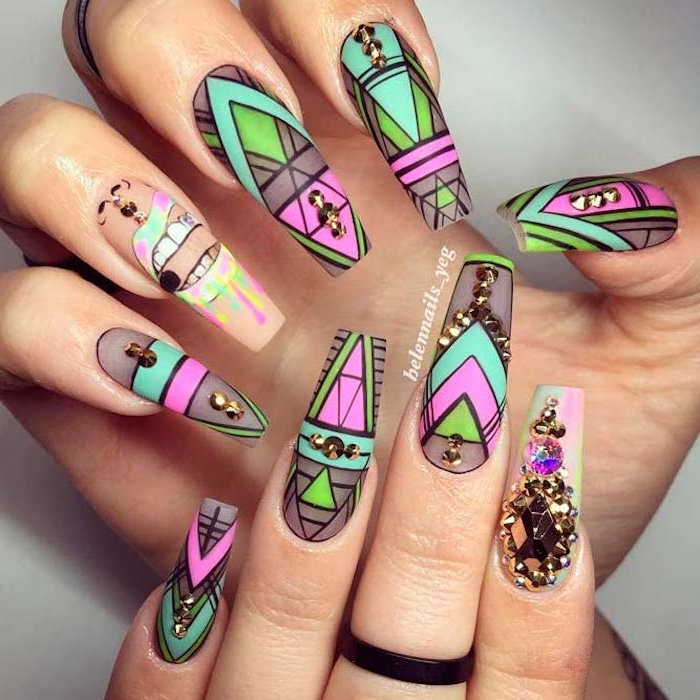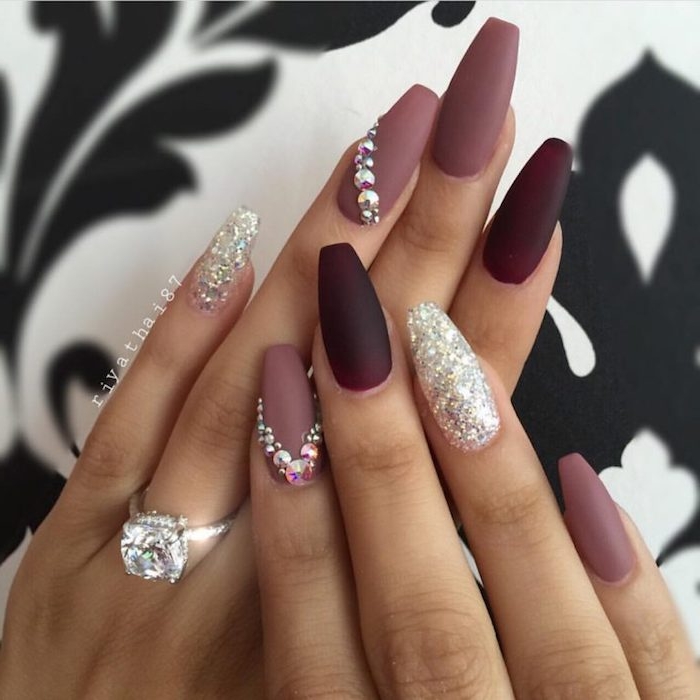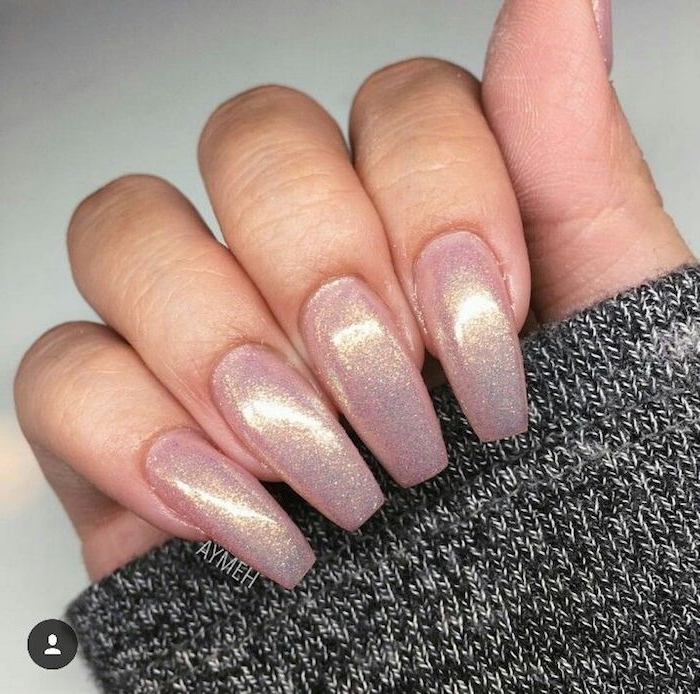 We hope you've enjoyed our selection!