65 ideas for a beautiful and meaningful compass tattoo
Tattoos are a wide-spread phenomenon. They have been around for a very long time and are definitely here to stay. Whether you have one, or not, there is no way you haven't seen a tattoo, which made you gasp. Some designs are so out-of-this-world beautiful, that they are impossible to hate. So far, we have covered many different tattoo types – mandala tattoos, watercolor tattoos, etc. Today, however, we are focusing on the compass tattoo. It is one of the most versatile and meaningful designs out there. So, keep reading to find out what it means and scroll through our gallery to find some inspiration.
Compass tattoo – versatile and meaningful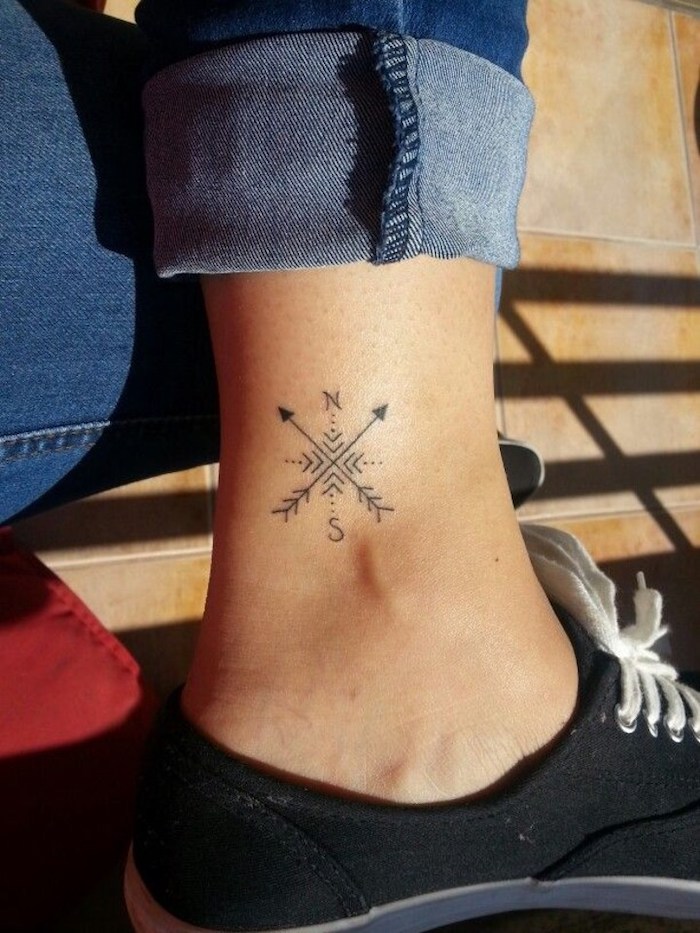 What is the meaning of a compass tattoo?
Direction and guidance. In general, the compass is a tool, which shows, which direction you are headed. For many sailors, the compass is the only survival tool they need. As a tattoo, the compass shows the owner's sense of having found a direction. It showcases the willingness to have a sense of direction. Furthermore, it can also be a metaphor for searching for purpose. It can also mean that you are staying on your path, even in the face of adversity and problems.
Inspiration and luck. The compass is a very practical tool. It shows direction and most importantly, it always points north. Which is why, it is a symbol of luck and inspiration. What's more, if you are lost, metaphorically, the compass will bring you luck and show you the right path.
Protection and security. Since it has been used since medieval times, the compass is a reliable tool. Which is why, it can be used as a protective charm. For many years servicemen have used this tattoo as a symbol of protection on their military path.
Beautiful protective charm on your body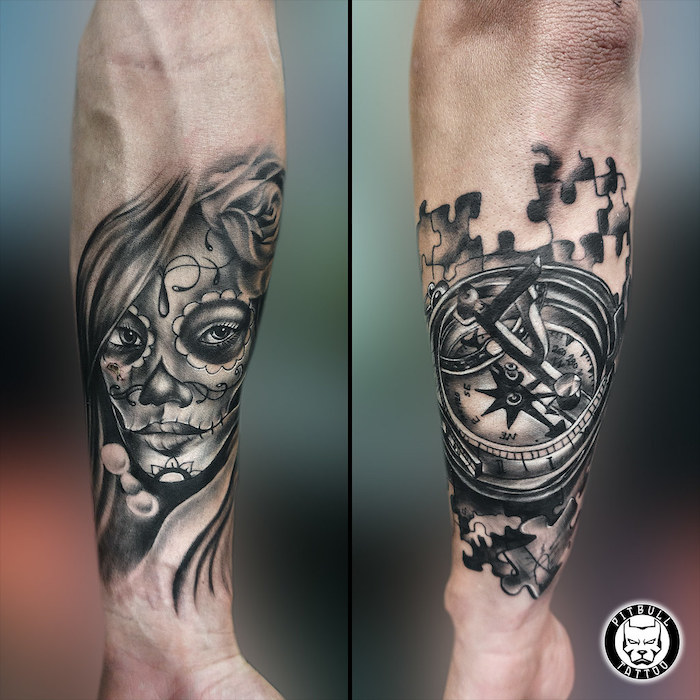 What are the most popular compass tattoo designs?
Compass rose tattoo. This design showcases passion for romance and search for love.
Nautical compass tattoo. Symbol of peace and harmony.
Anchor compass tattoo. This design represents faith in the religious guidance, because the anchor is a symbol of Christian faith.
Celtic compass tattoo. Symbol of pride of one's ancestry.
Heart compass tattoo. Showcases the owner's willingness to let his heart guide his way of life.
Map compass tattoo. Whether it is going to be a map of the world or a specific piece of it, this design symbolises a love for travel and adventures.
Watercolor map of the world compass tattoo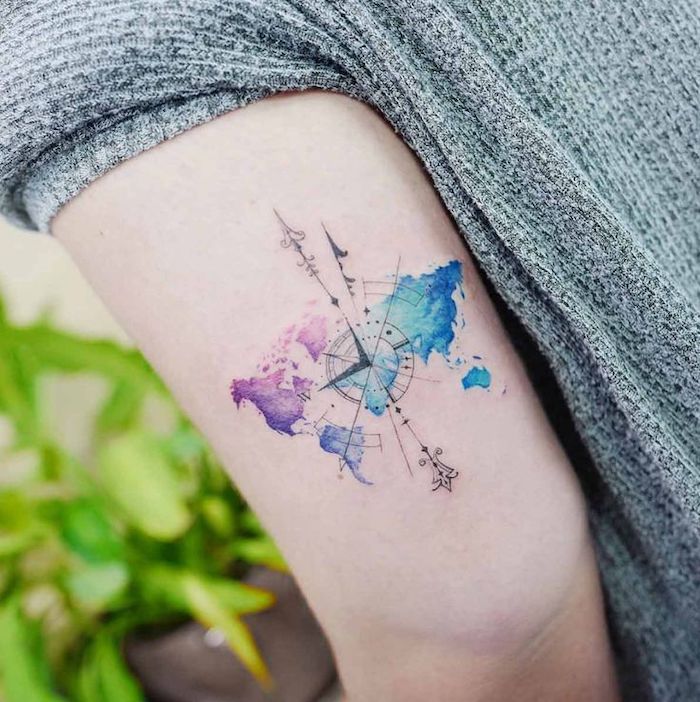 To sum up, compass tattoos are very versatile and carry lots of different meanings. What's more, they can be used with many additional symbols. They also make for great accessories to larger tattoos. So, if you have decided on this type of tattoo, we say, go for it. Not only can you play around and get creative with the design, but you can also fill it with meaning. If you have felt inspired by one of our ideas, then, by all means, get one of them. If, however, you are looking for something a bit more personalised, don't be afraid to ask your tattooist for ideas. Now, scroll through our gallery and get inspired!
Take inspiration from our photo gallery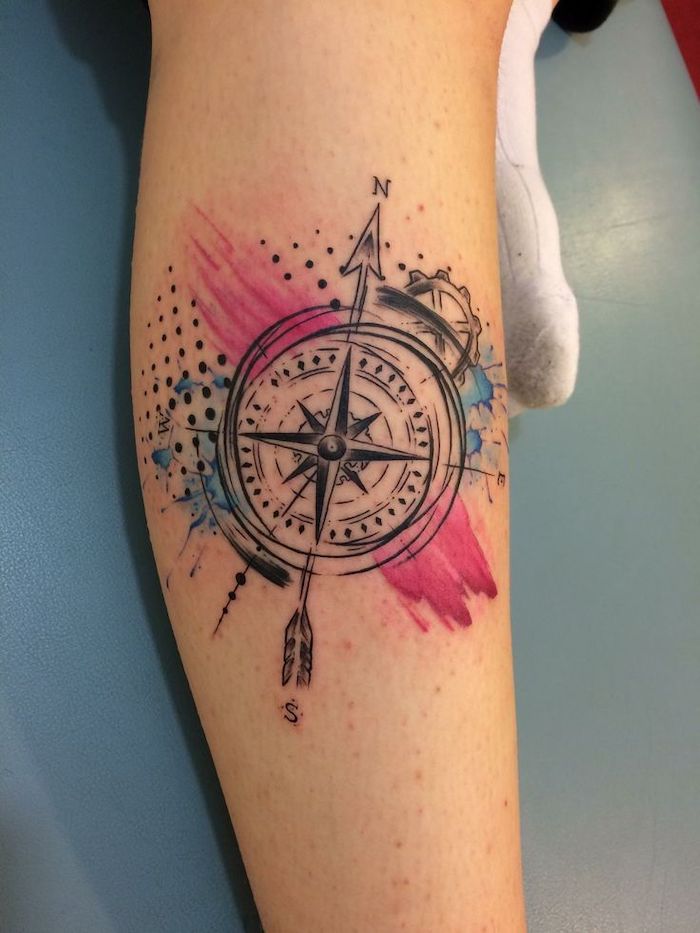 Not all that wander are lost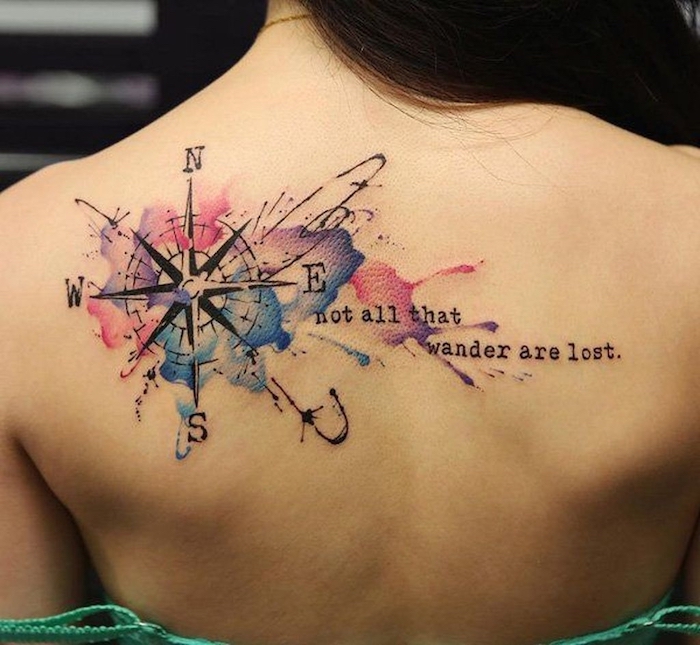 Intricate design with a gorgeous final result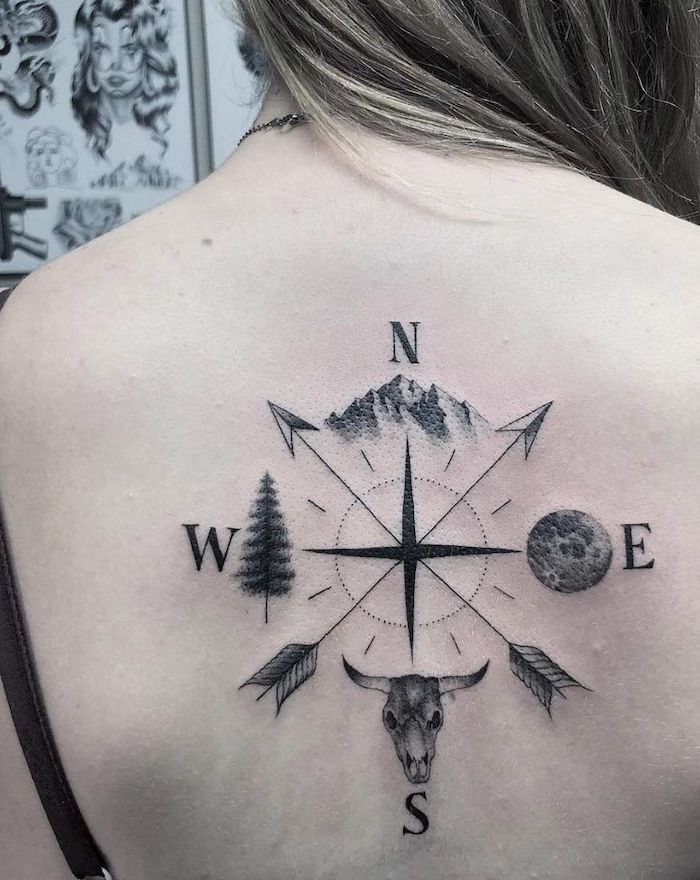 For the lovers of nature and hiking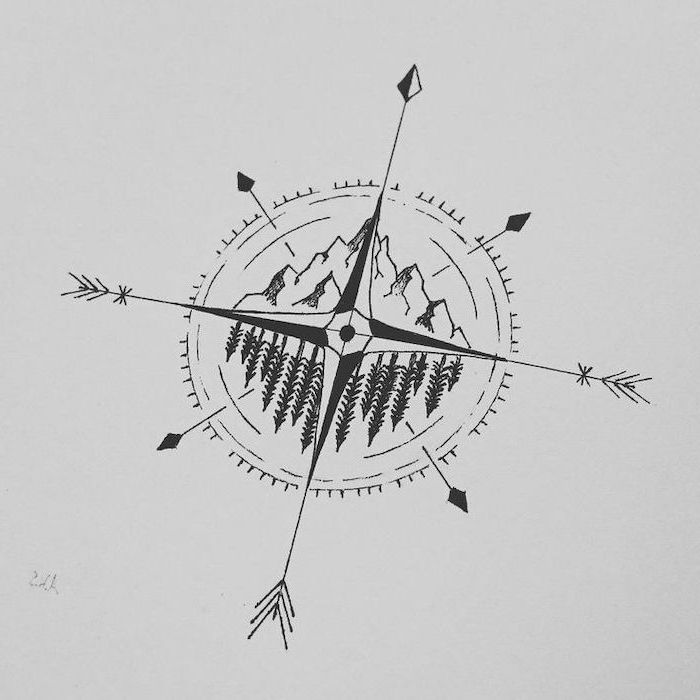 The leader of the pack always knows the right way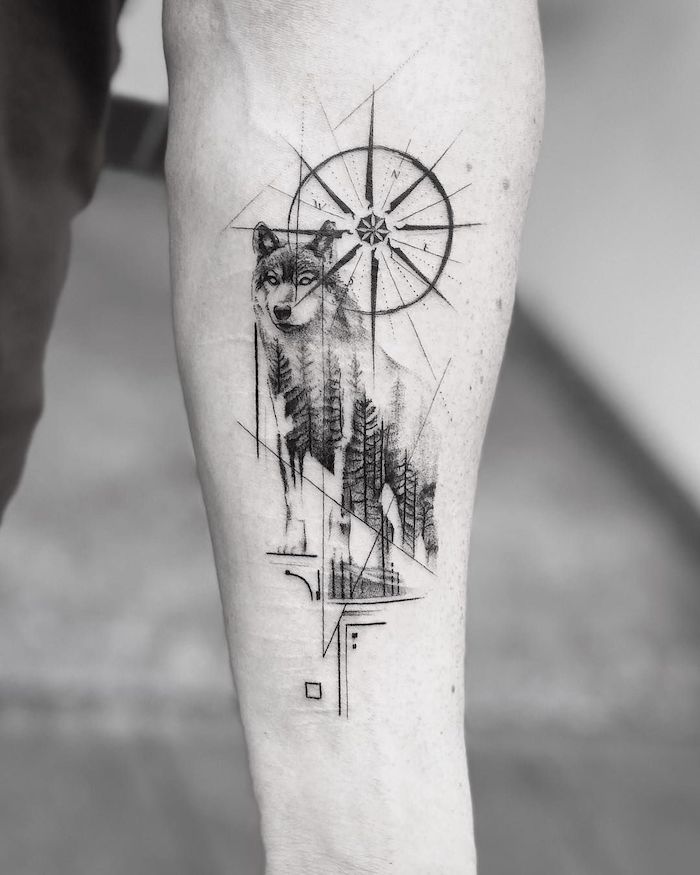 Let your tattoo be your guide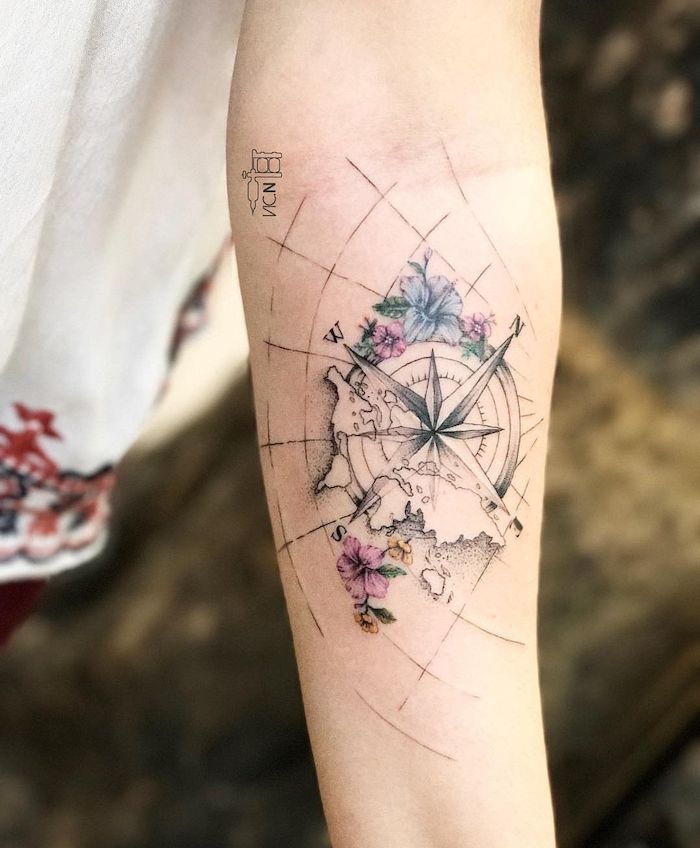 Beautiful and elegant little accessory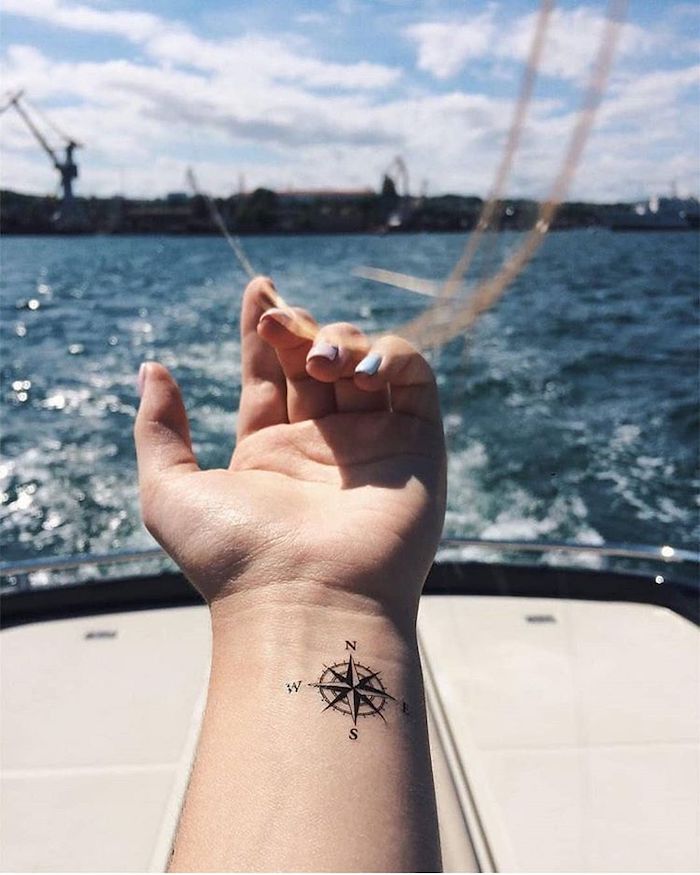 Intricate design for a larger tattoo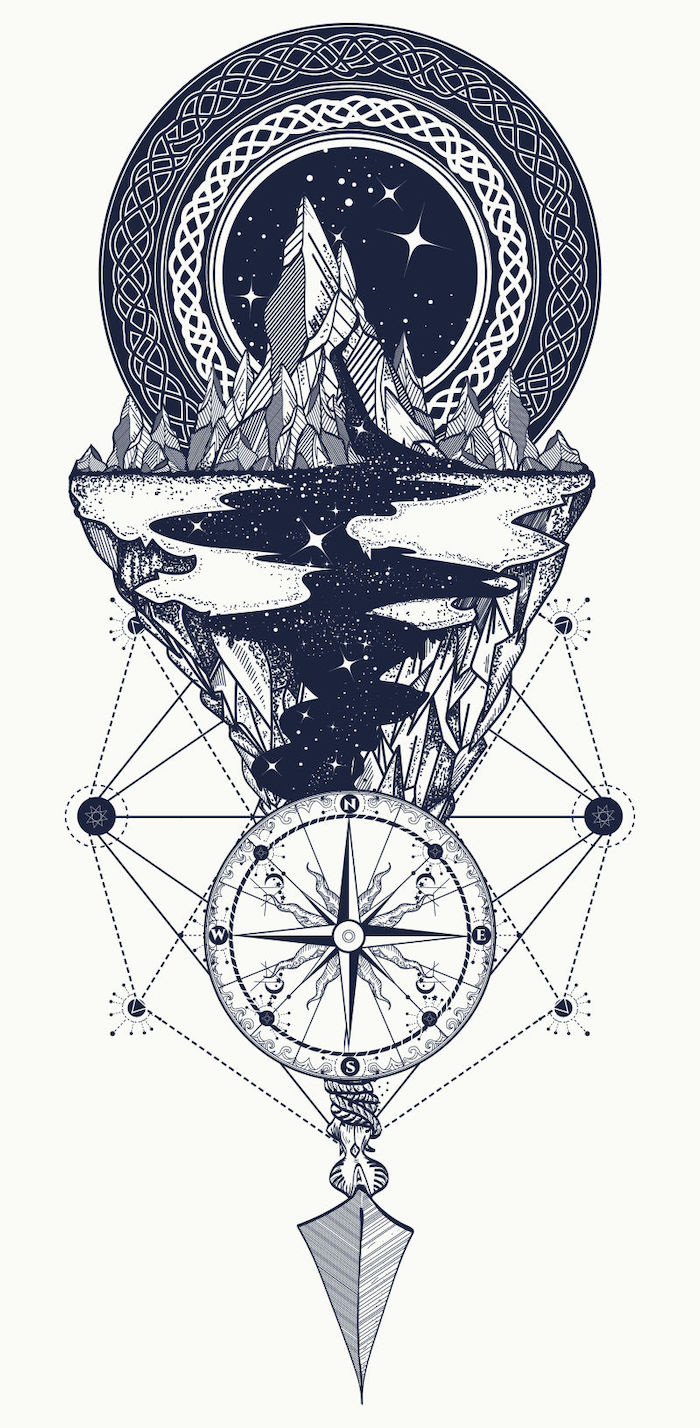 Beautiful watercolor forearm tattoo
Geometric design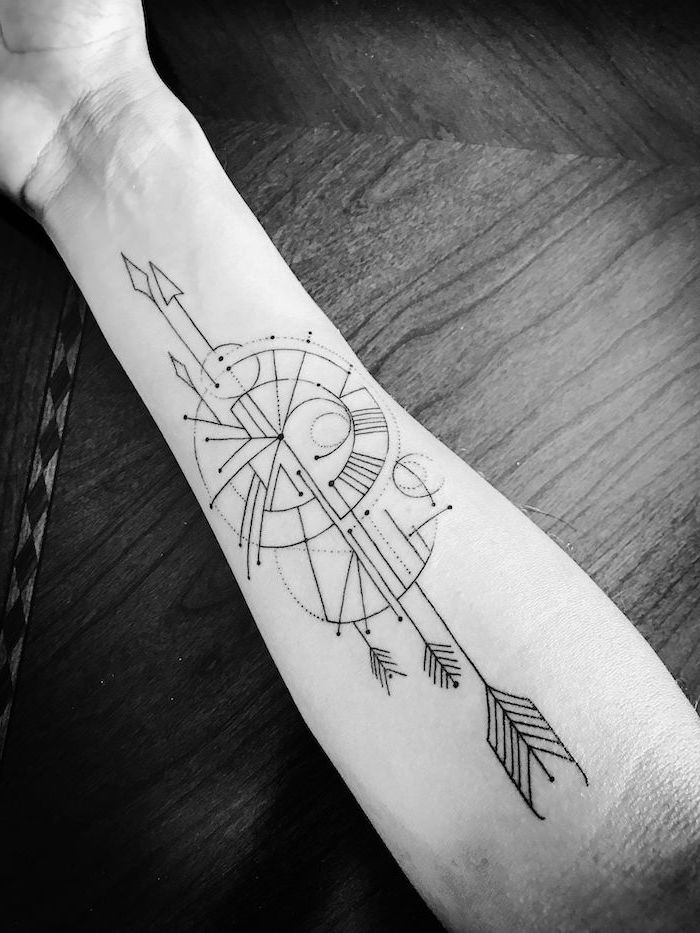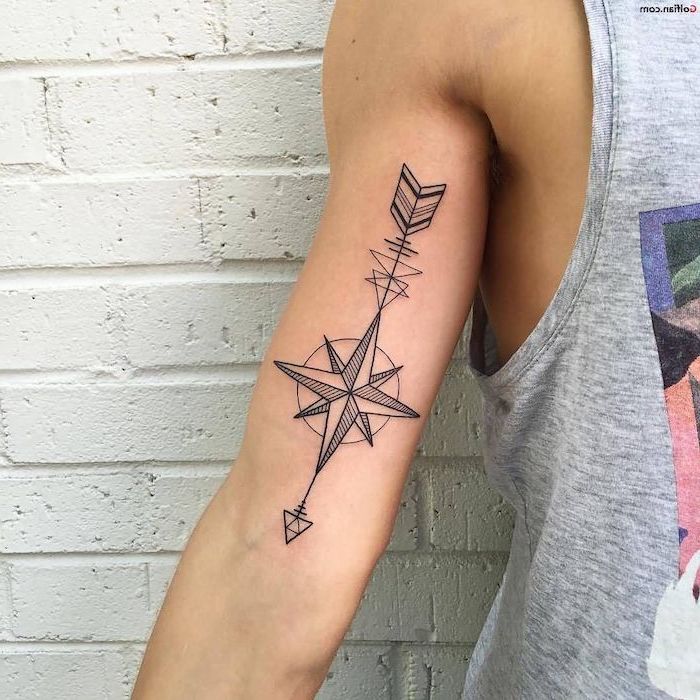 Add some coordinates to your tattoo, which carry a special meaning for you to make it extra special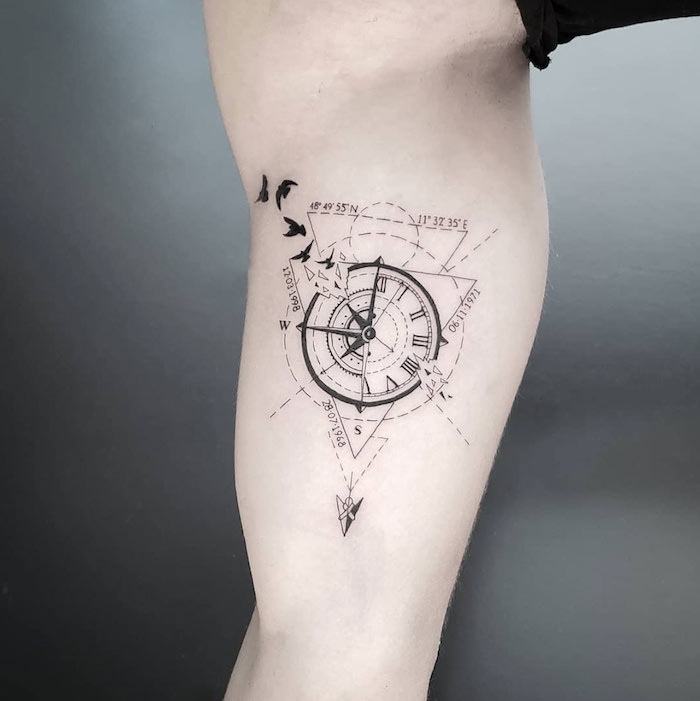 Just look at this gorgeous design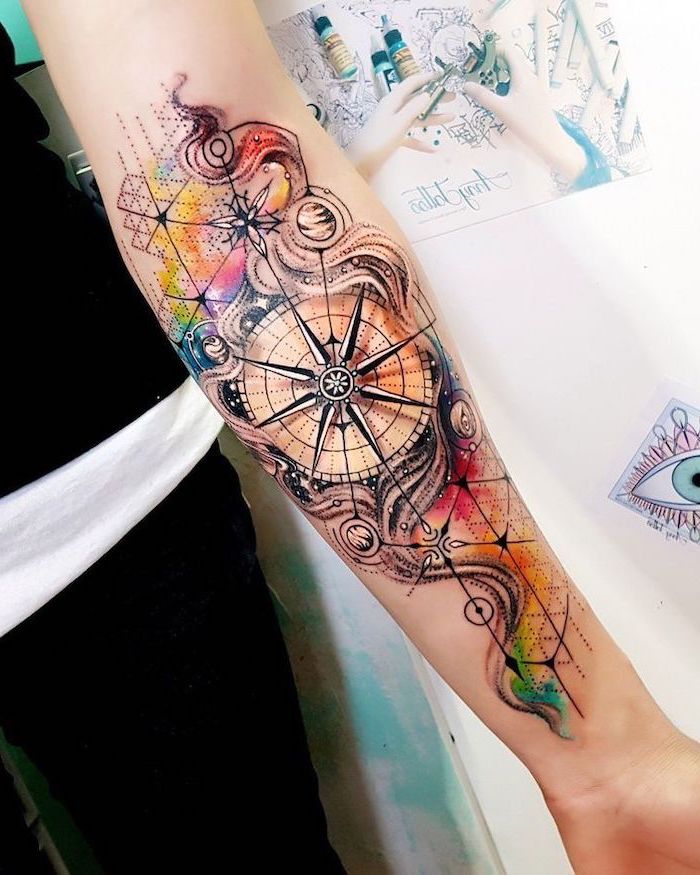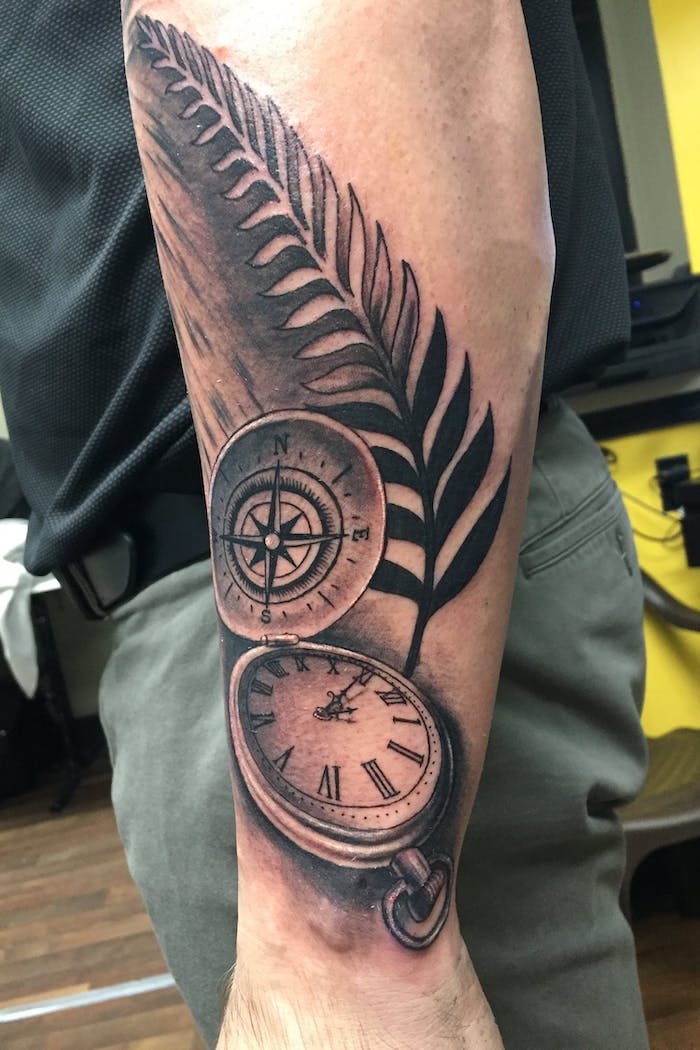 White tattoos have become very trendy and this is a perfect example as to why that is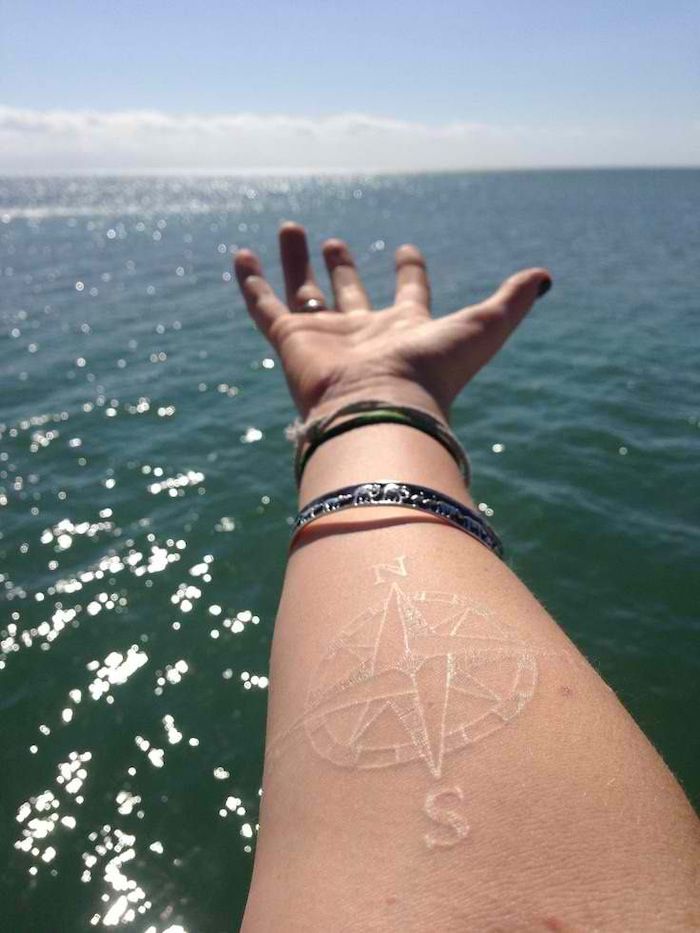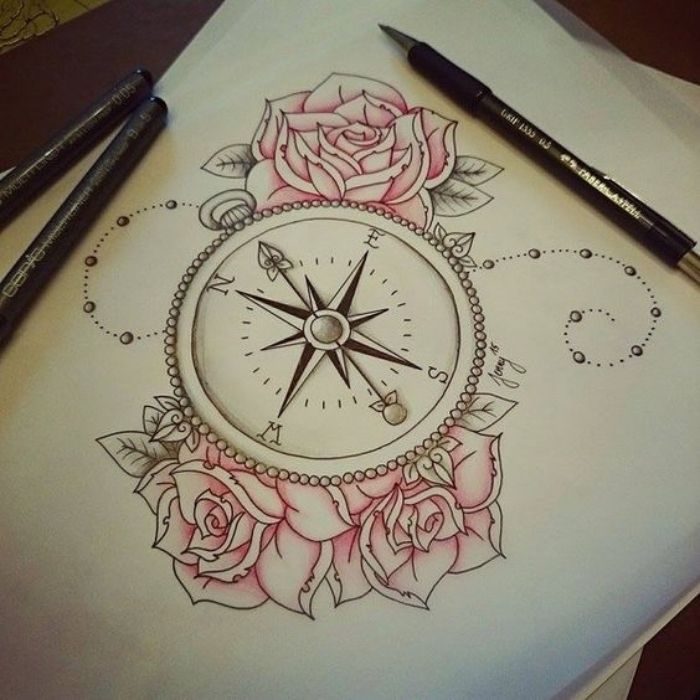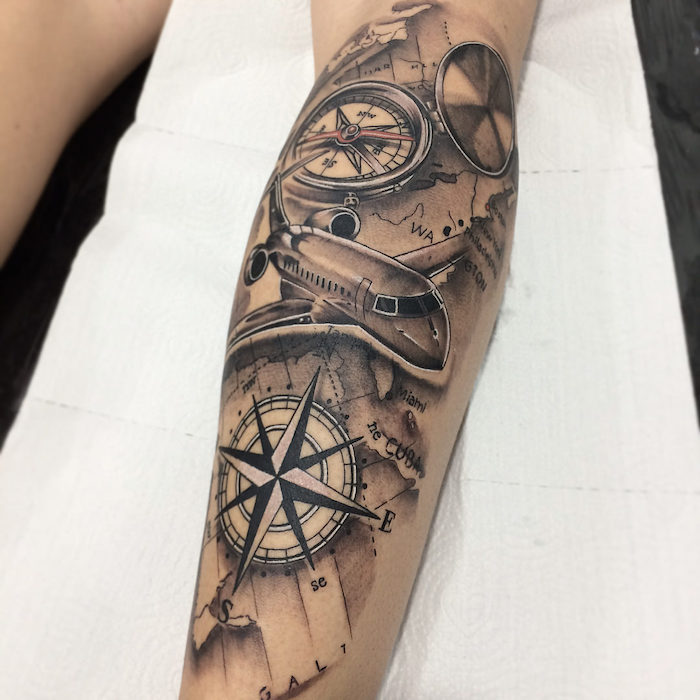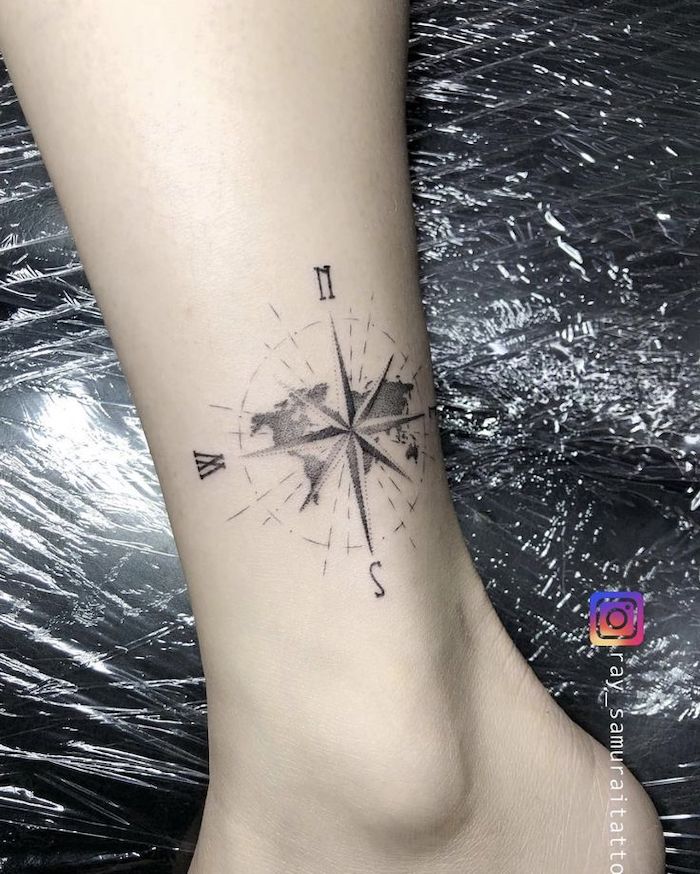 Compass tattoo meaning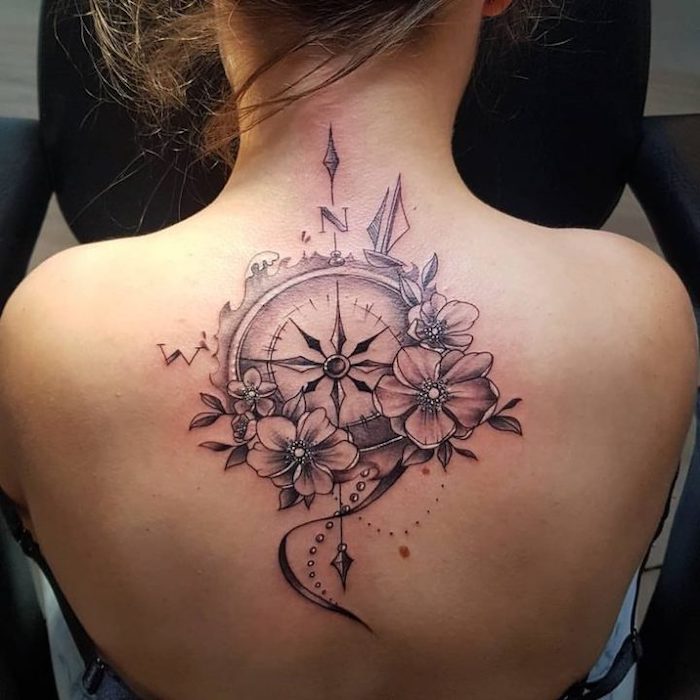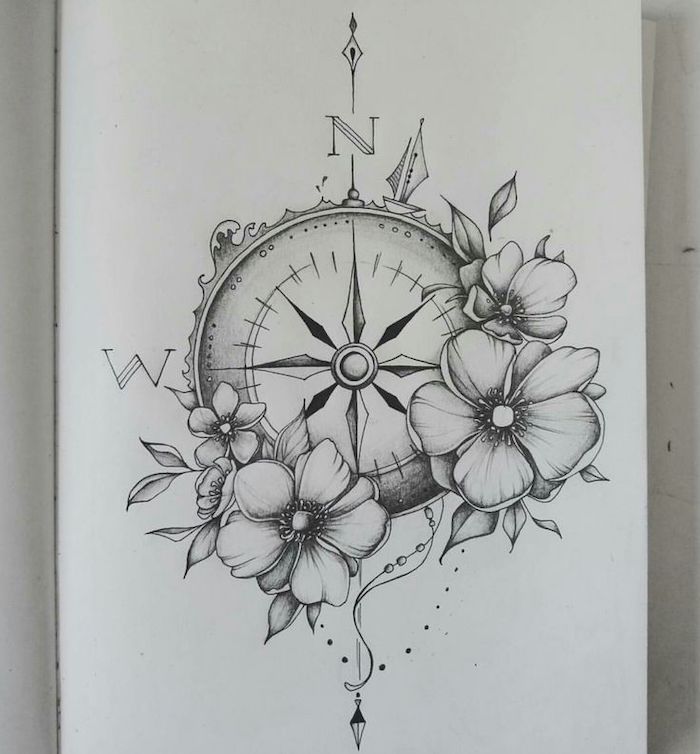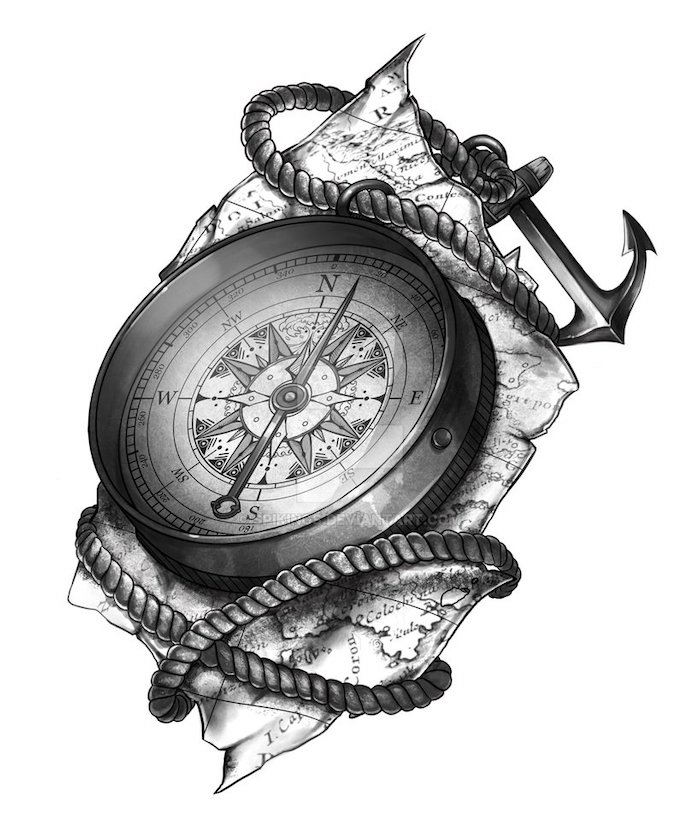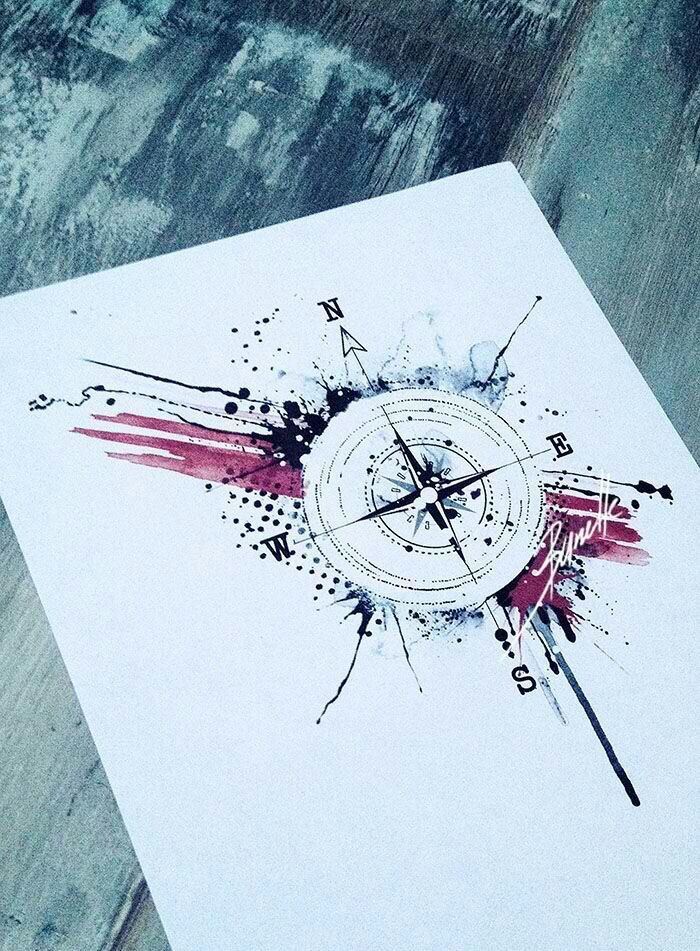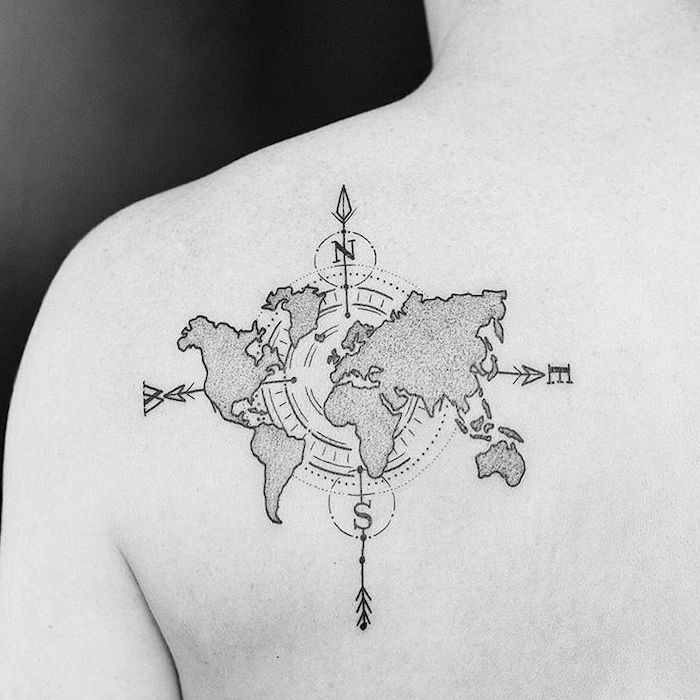 Sometimes you have to lose yourself to find yourself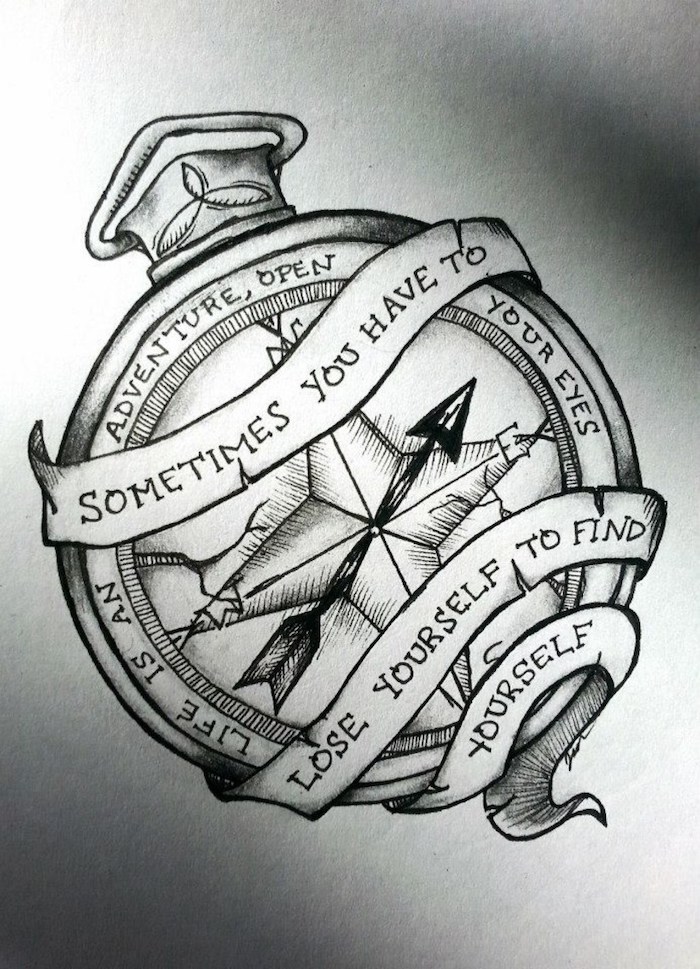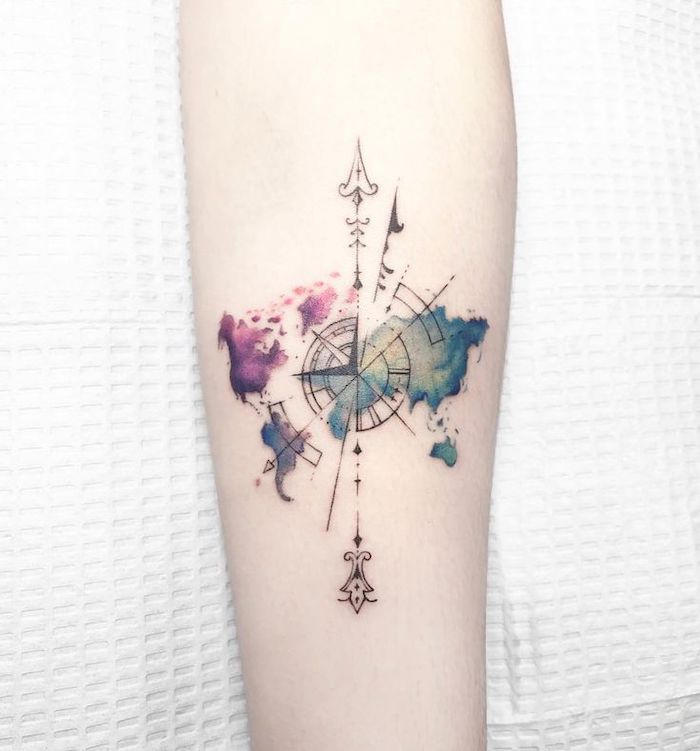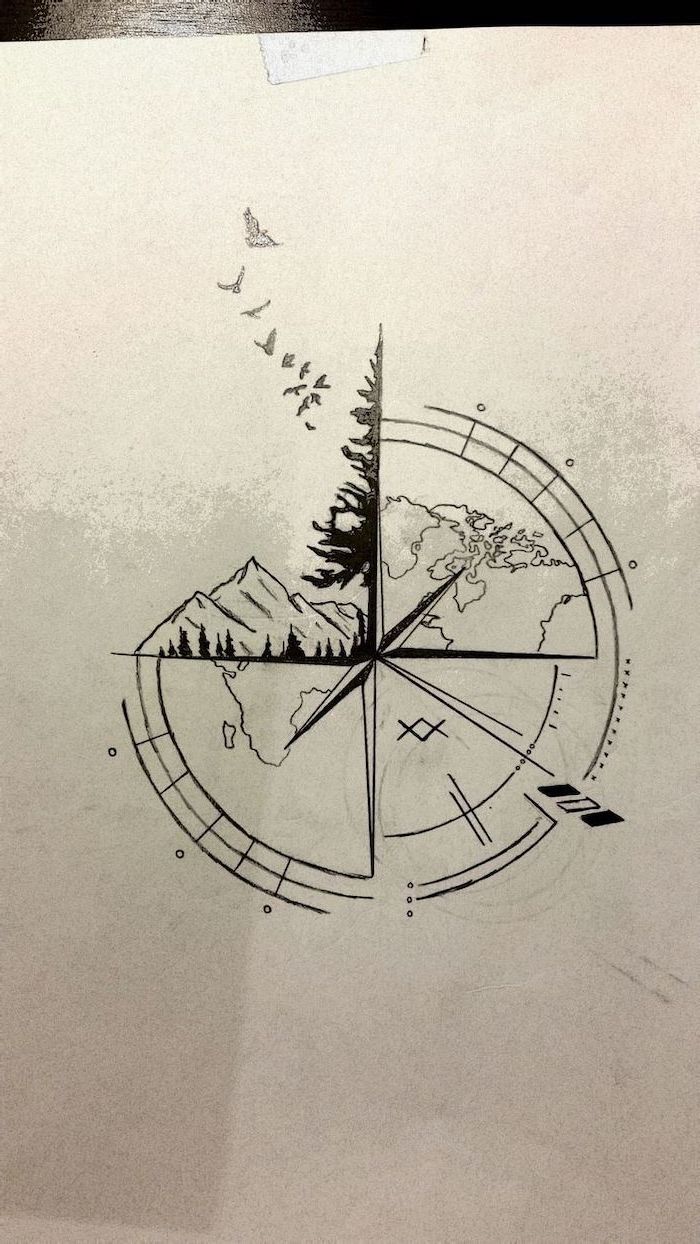 Don't be afraid of the time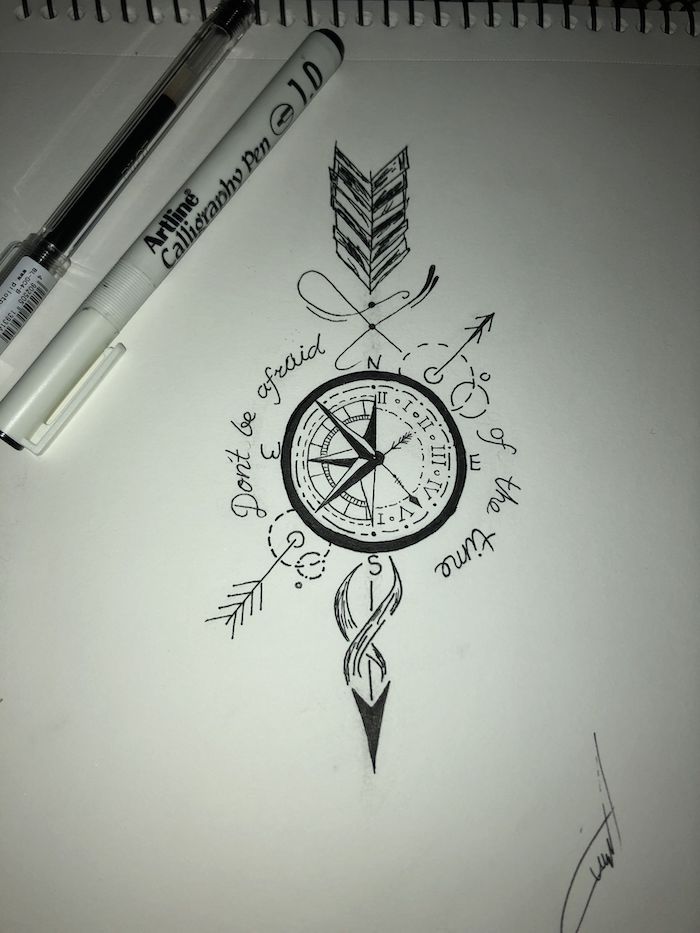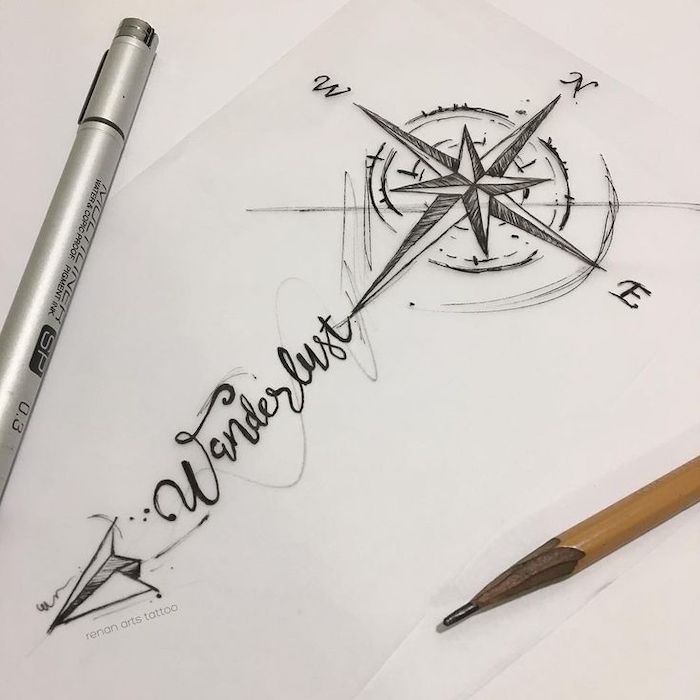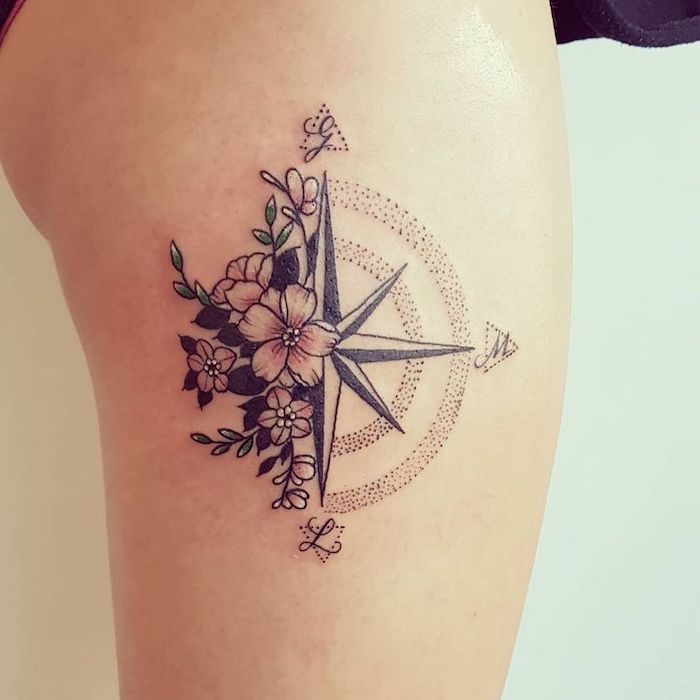 Fly with me to Neverland, sister – matching sister tattoos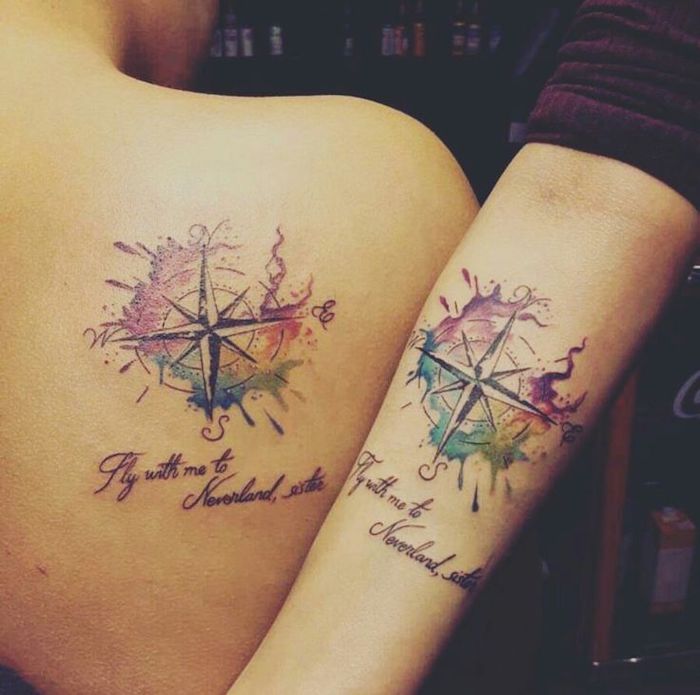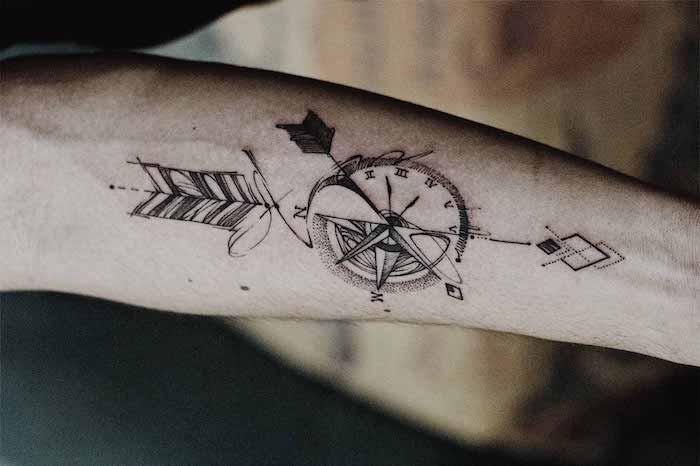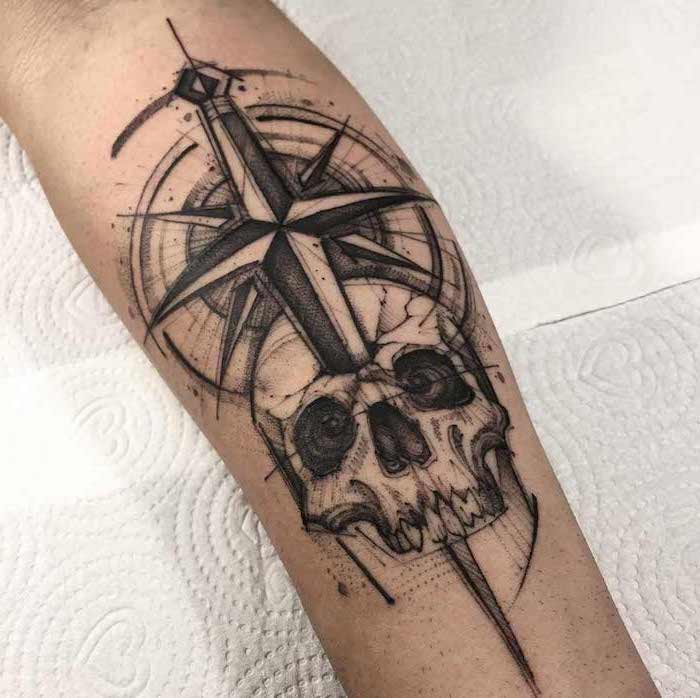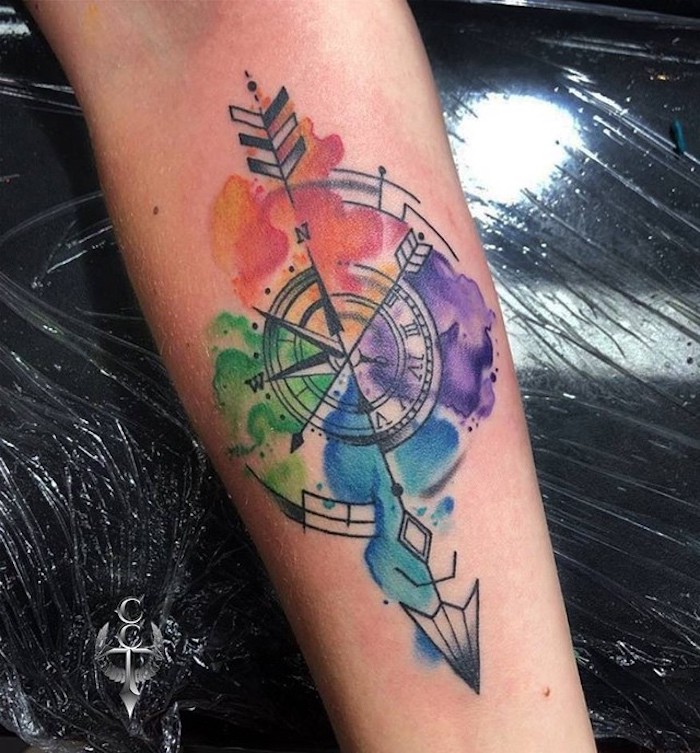 Small compass tattoo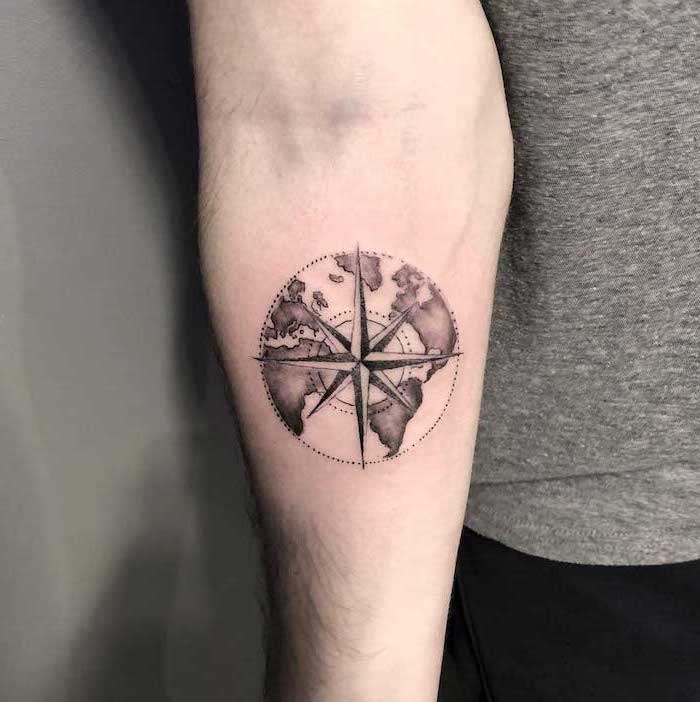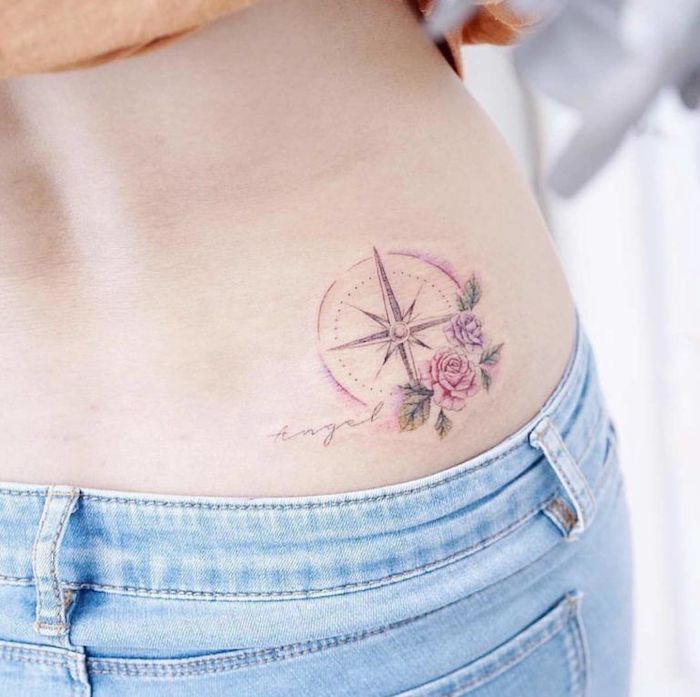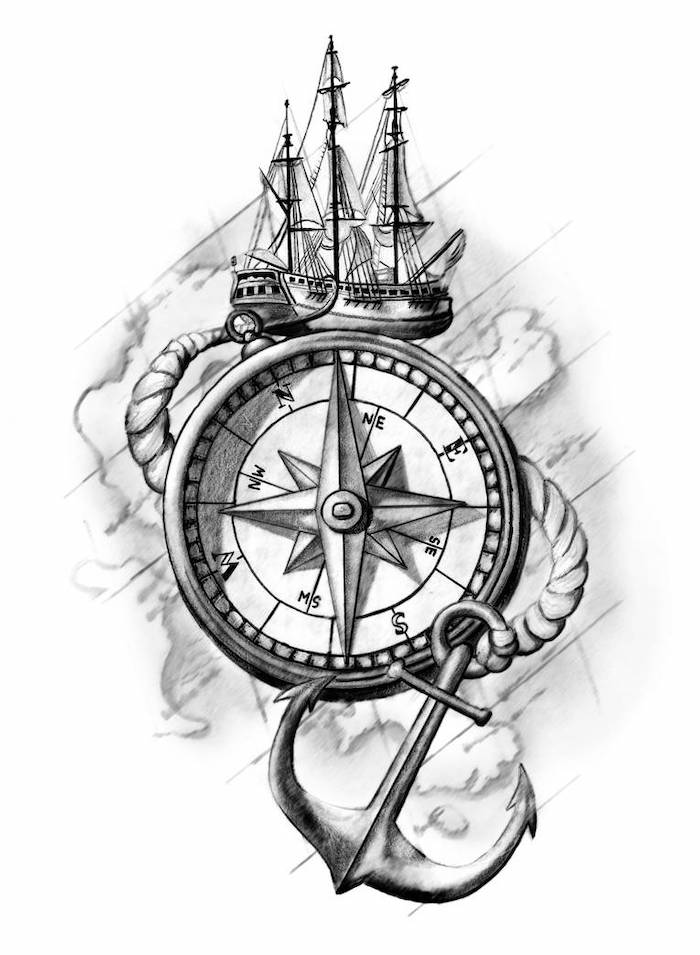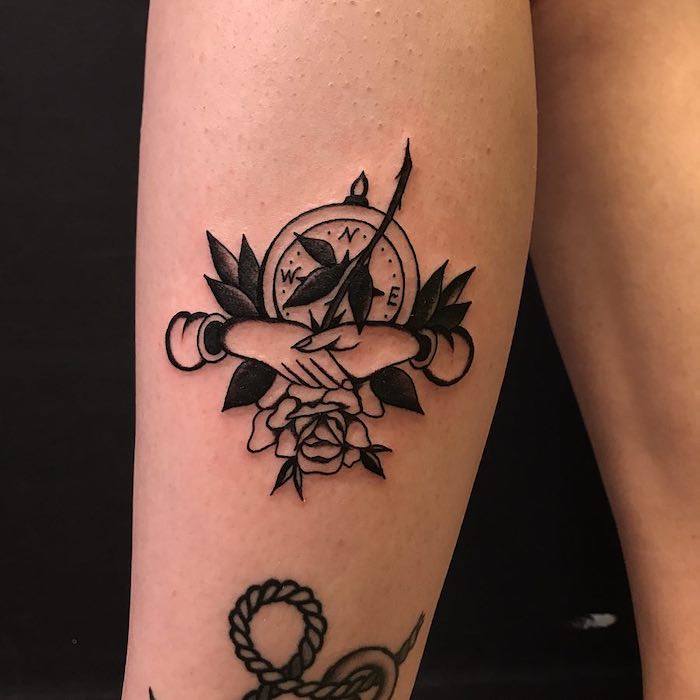 Compass tattoos for men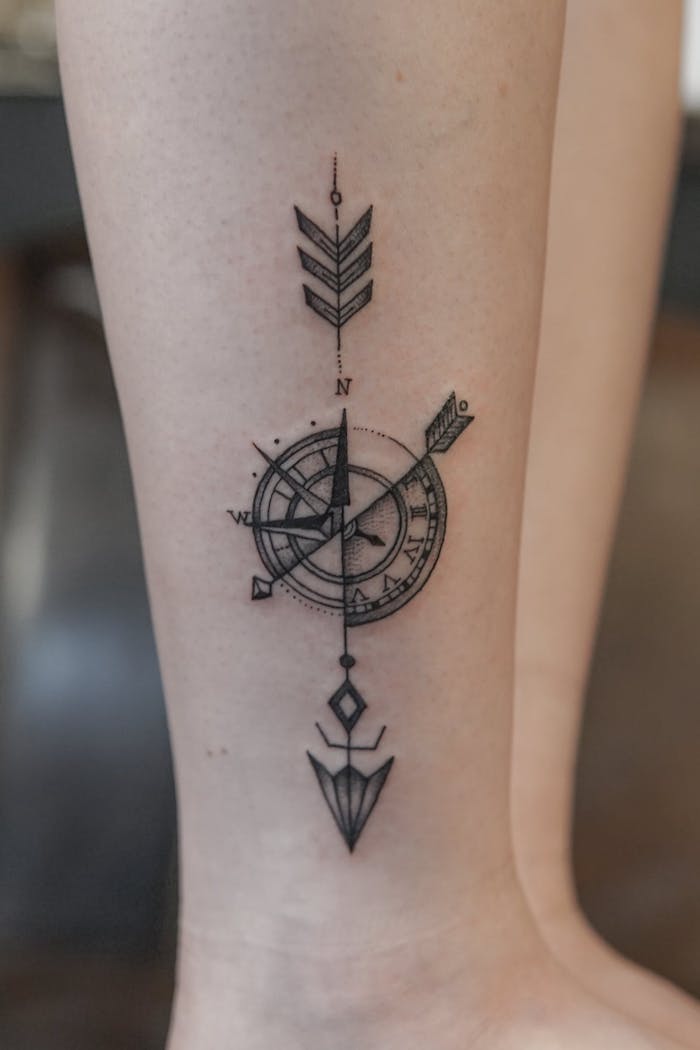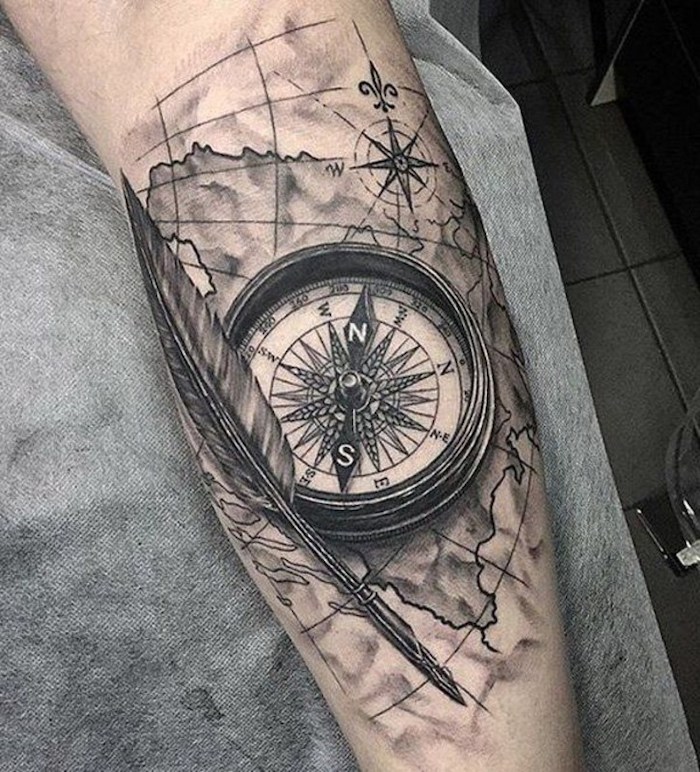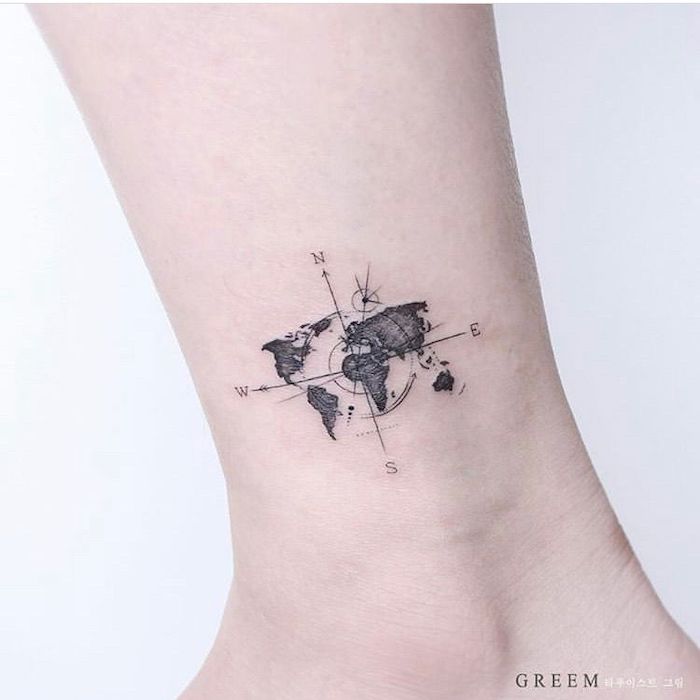 Not all those who wander are lost – very common phrase used with this type of tattoo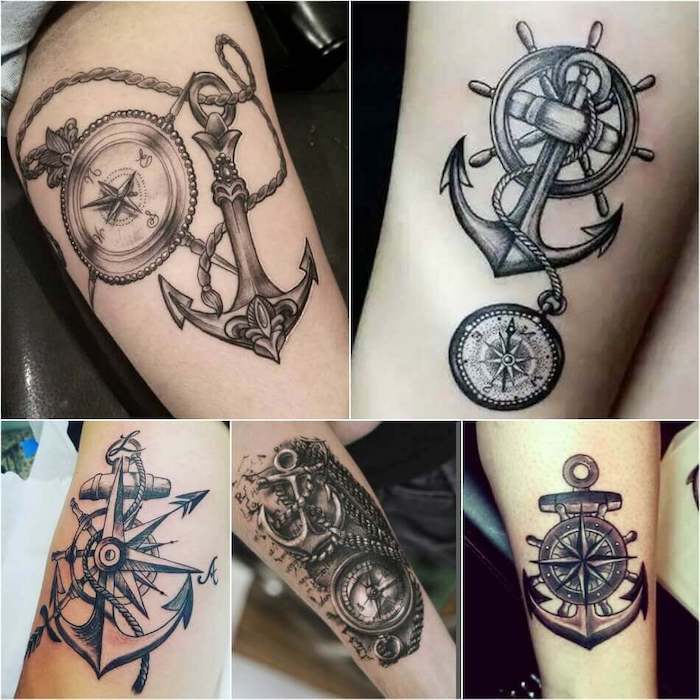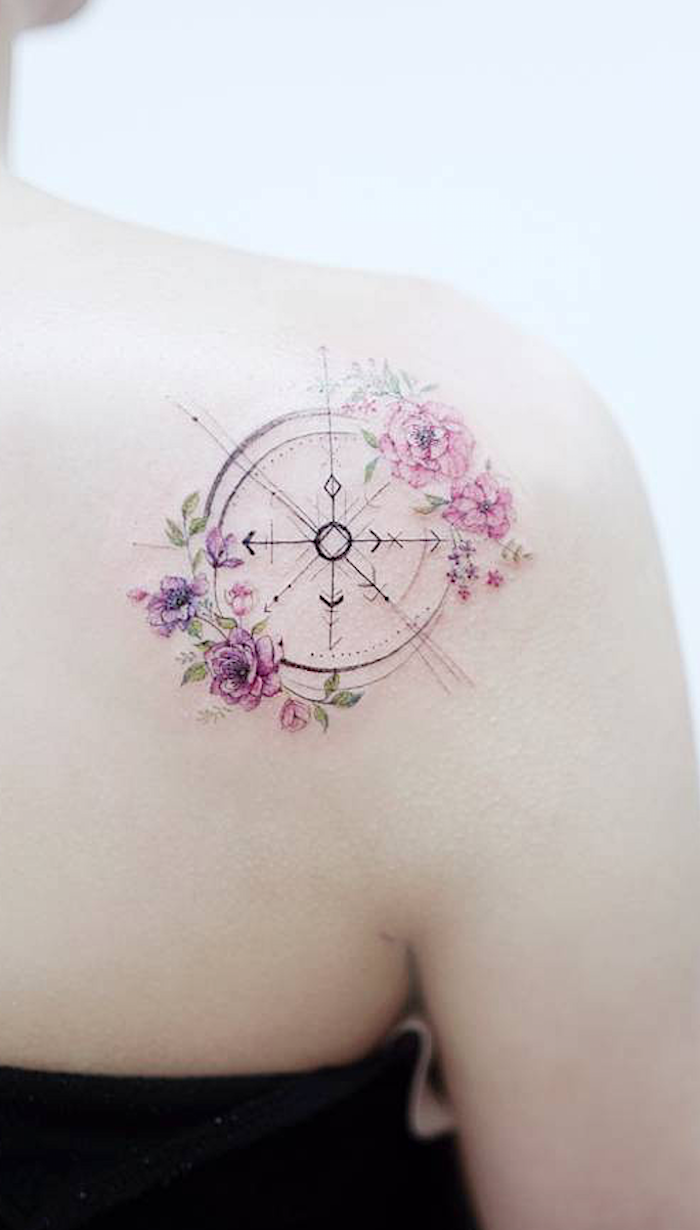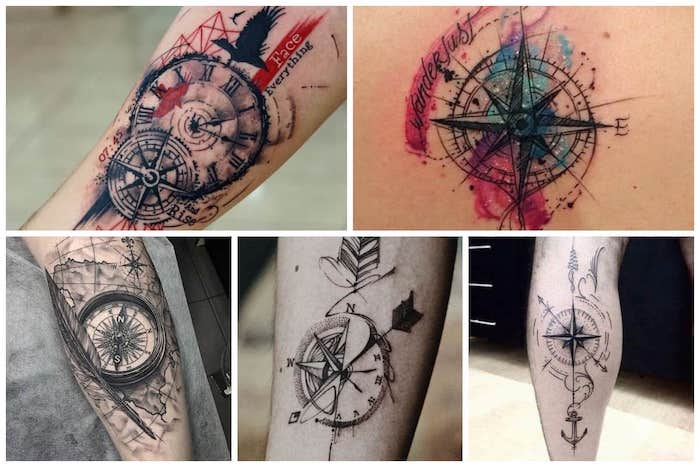 Small, elegant and simple, need we say more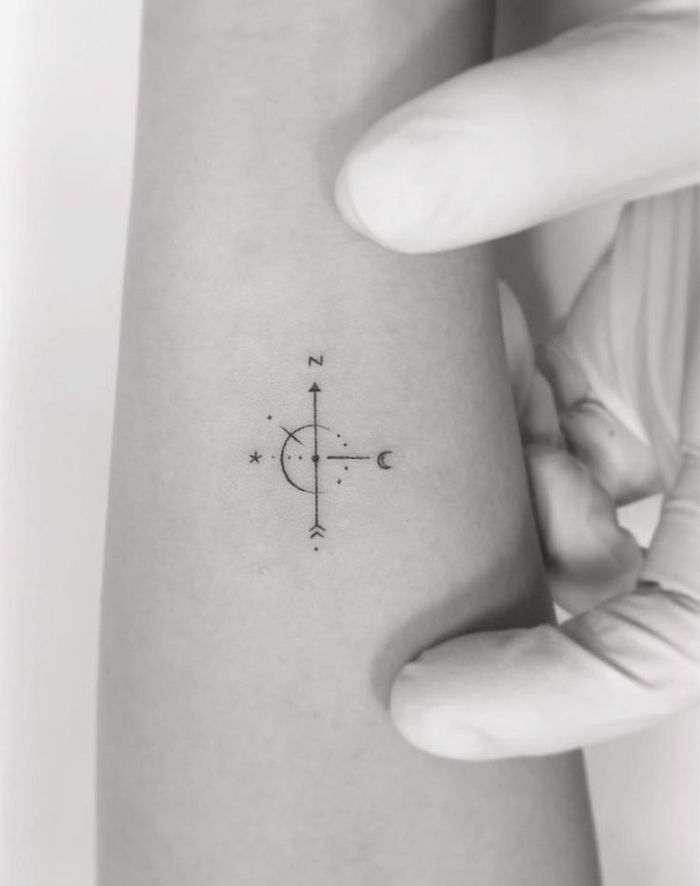 Gorgeous sunflower design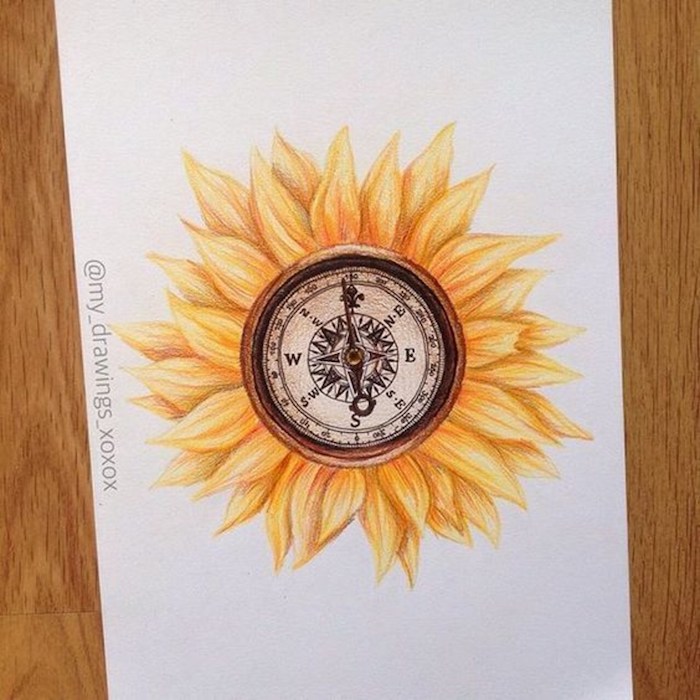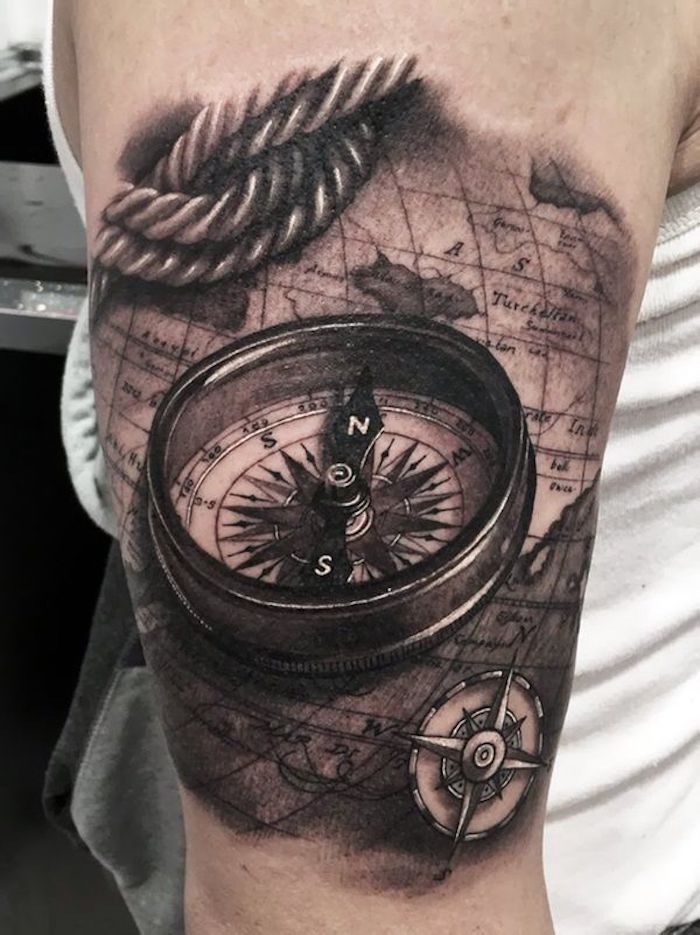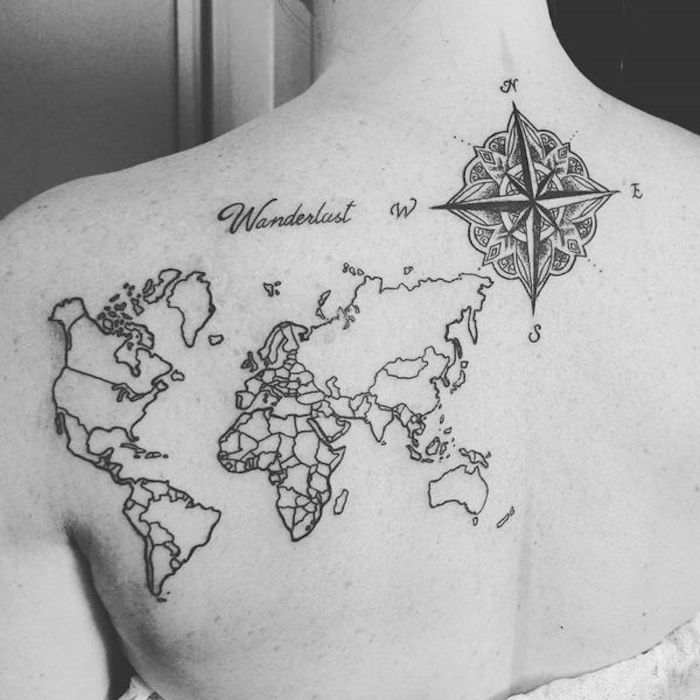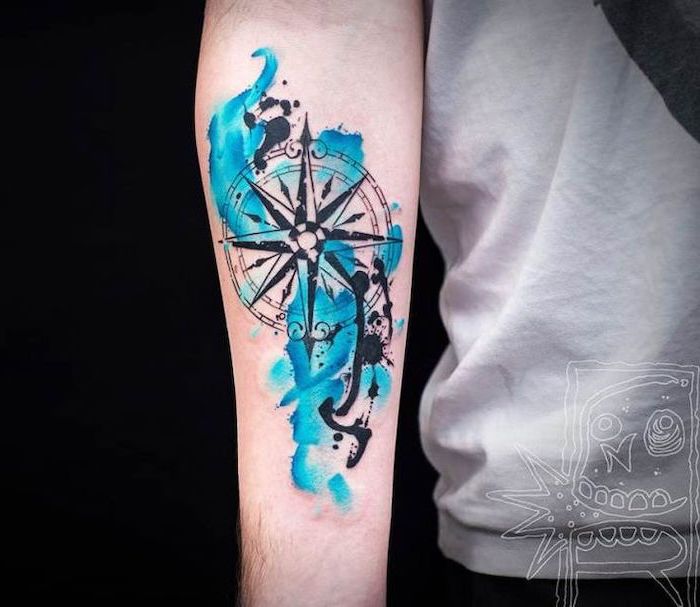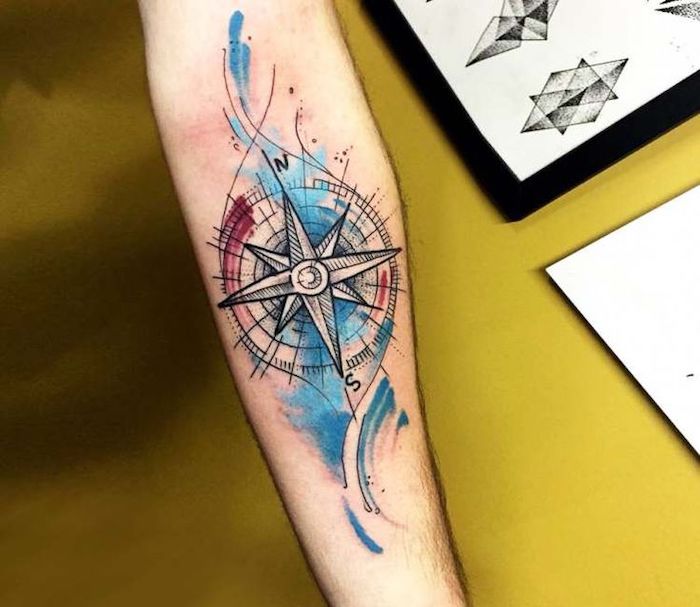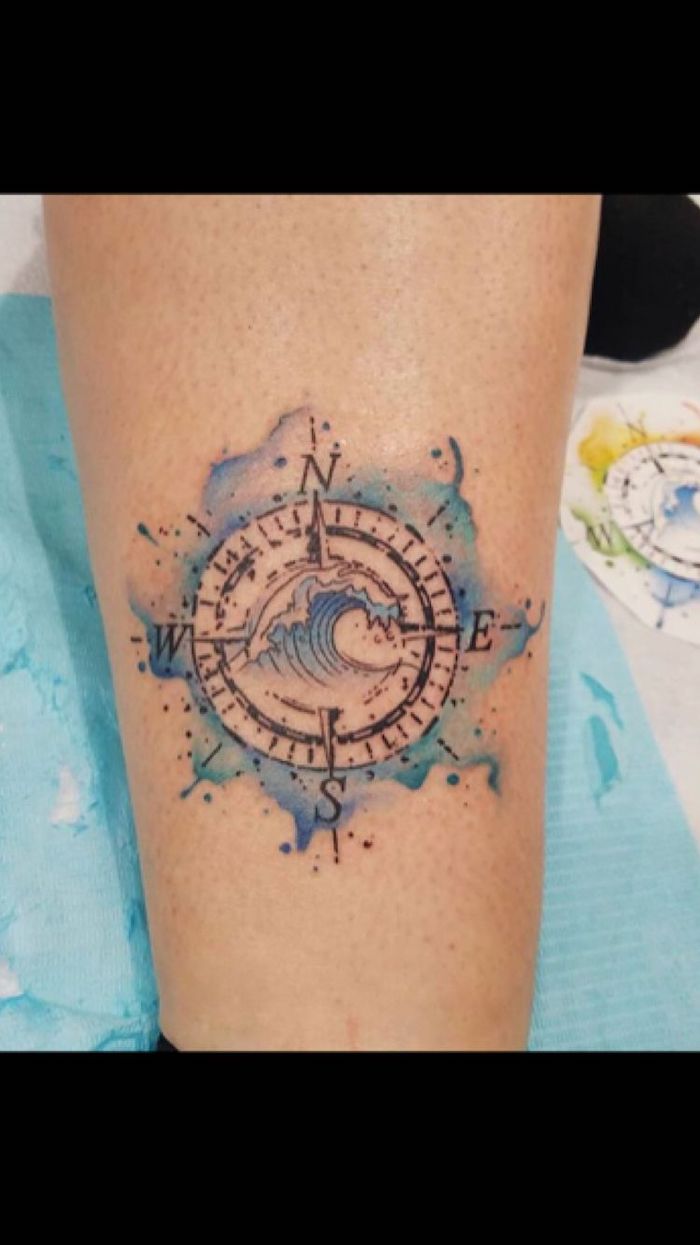 Watercolor map of the world can often be found in combination with a compass tattoo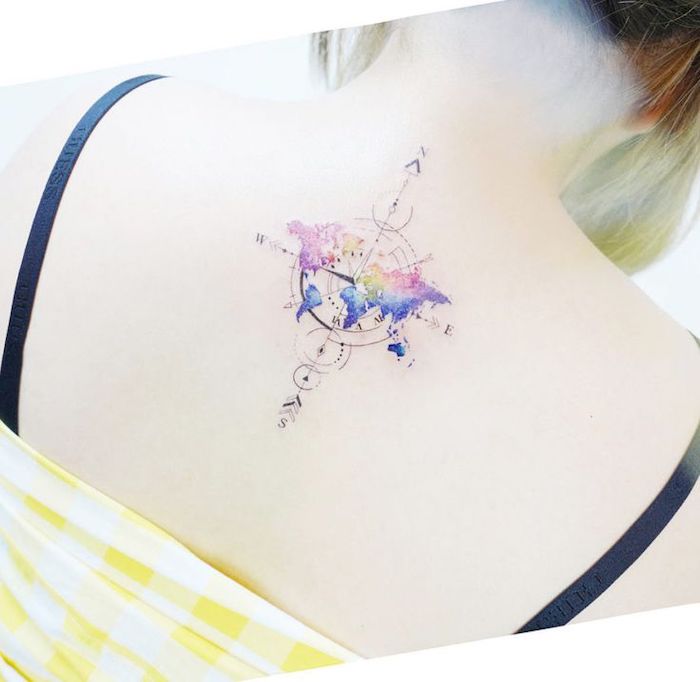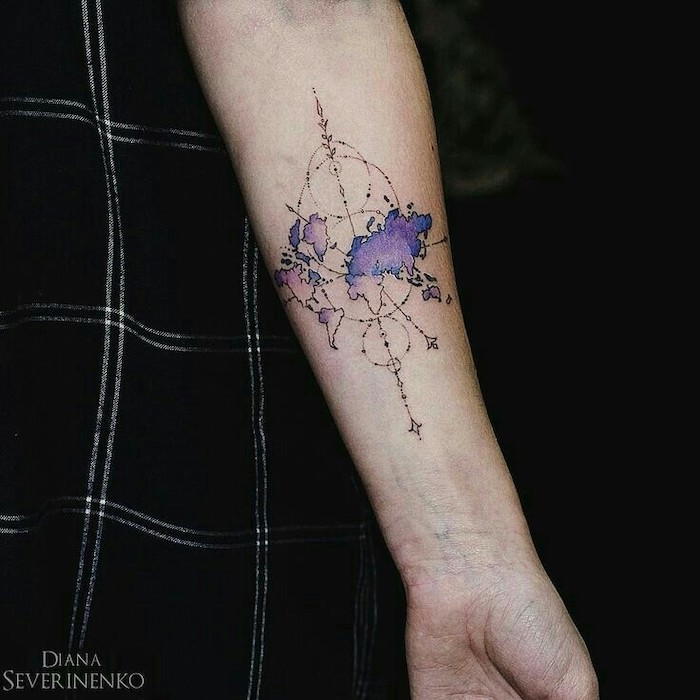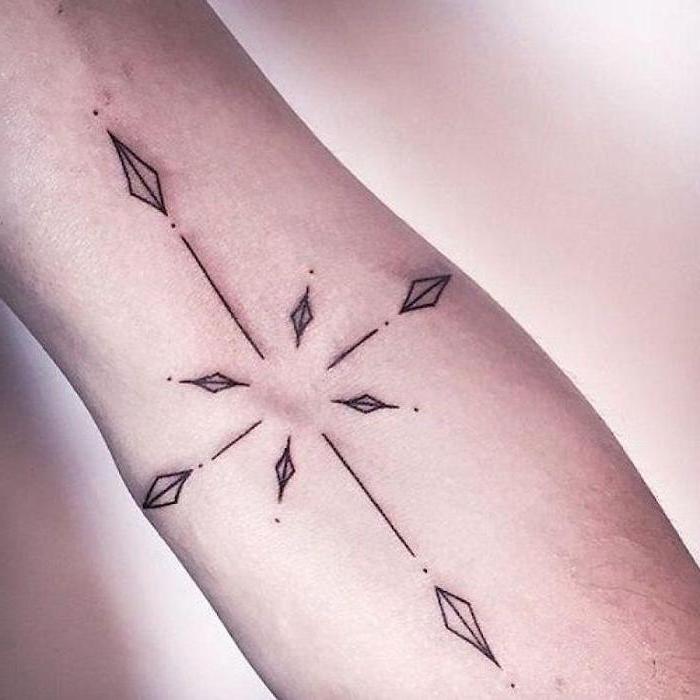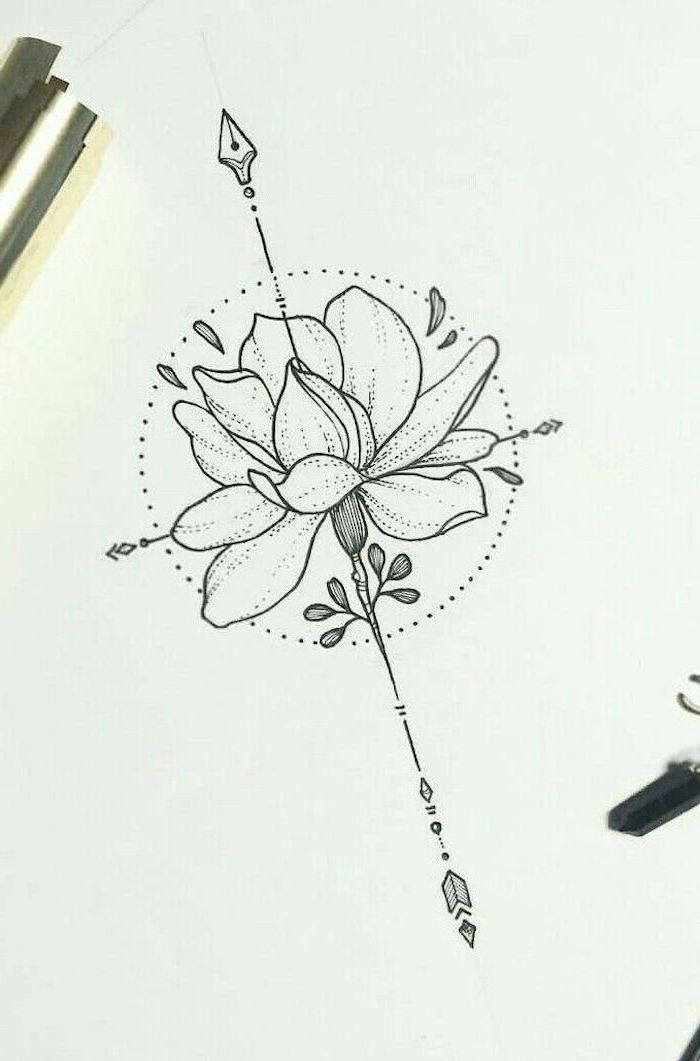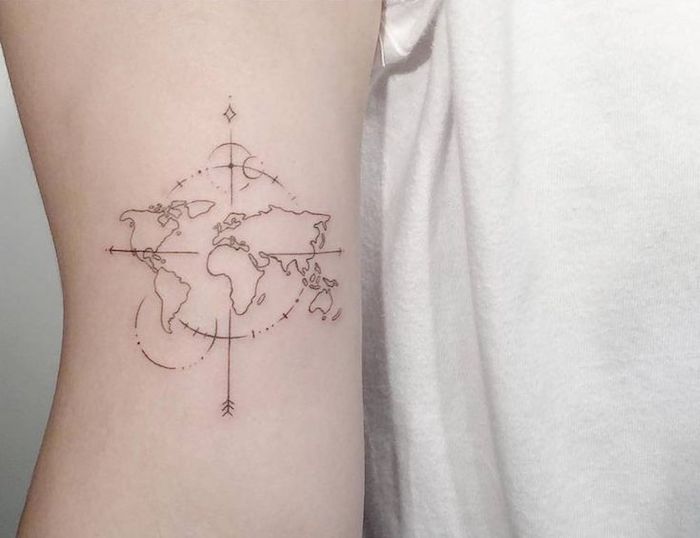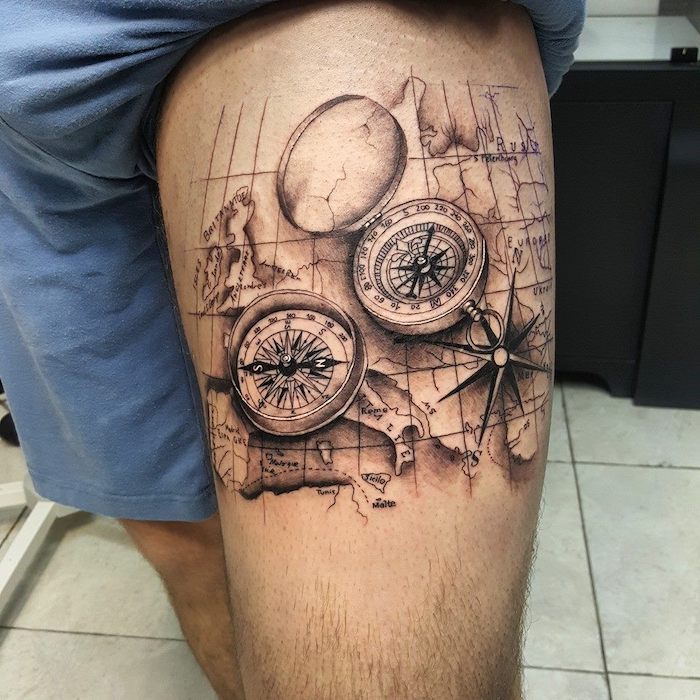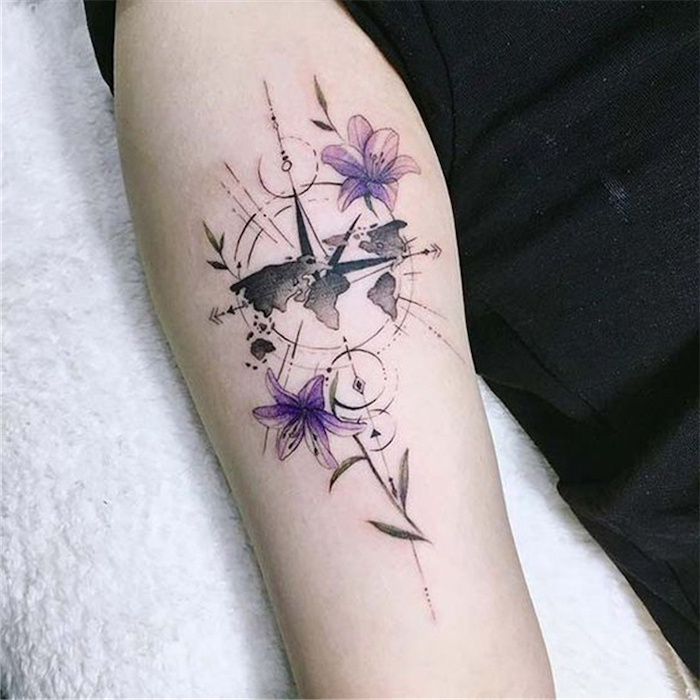 Small tattoo design for the nature lovers