---
The air fryer has become a staple in most households. It's much healthier, super easy to use and the results are amazing. Don't limit yourself to using it only for things like ready-to-go frozen foods. You can make many nutritious and healthy meals in the air fryer. Thanks to its versatility, the possibilities are endless! Today we're taking a look at brussels sprouts. Most of us probably remember sitting at the dinner table as children. Reluctant to take a bite out of those funny looking little cabbages, while our parents remind us how important it is to eat our vegetables. Now as adults, we understand the value of eating your greens and how to make it fun. Even things like brussels sprouts can taste incredible. So, why not try out these delicious air fryer brussels sprouts recipes, for when you are in the mood for something healthy and tasty!
Crispy, juicy, tender brussels sprouts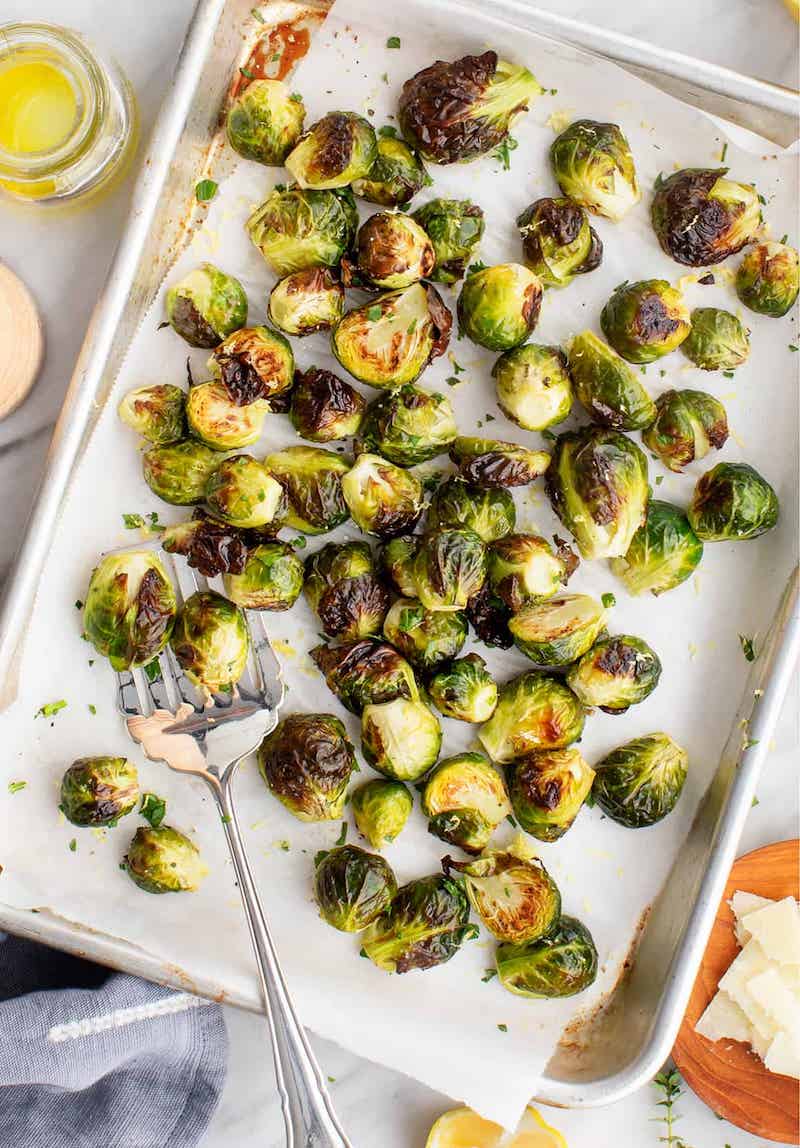 ---
Brussels sprouts are quite good for you! They are high in fiber, antioxidants, vitamins and minerals. This makes them an excellent addition if you need some extra nutrition in your diet. There are also claims that brussels sprouts come with added health benefits. They reduce the risk of cancer, help control blood sugar levels, decrease inflammation, benefit heart health, and can help food digestion. Adding brussels sprouts to a balanced meal or diet that includes fruits, whole grains, and vegetables has the potential to make a great positive impact on your health.
Brussels sprouts are high in fiber, vitamins, minerals and antioxidants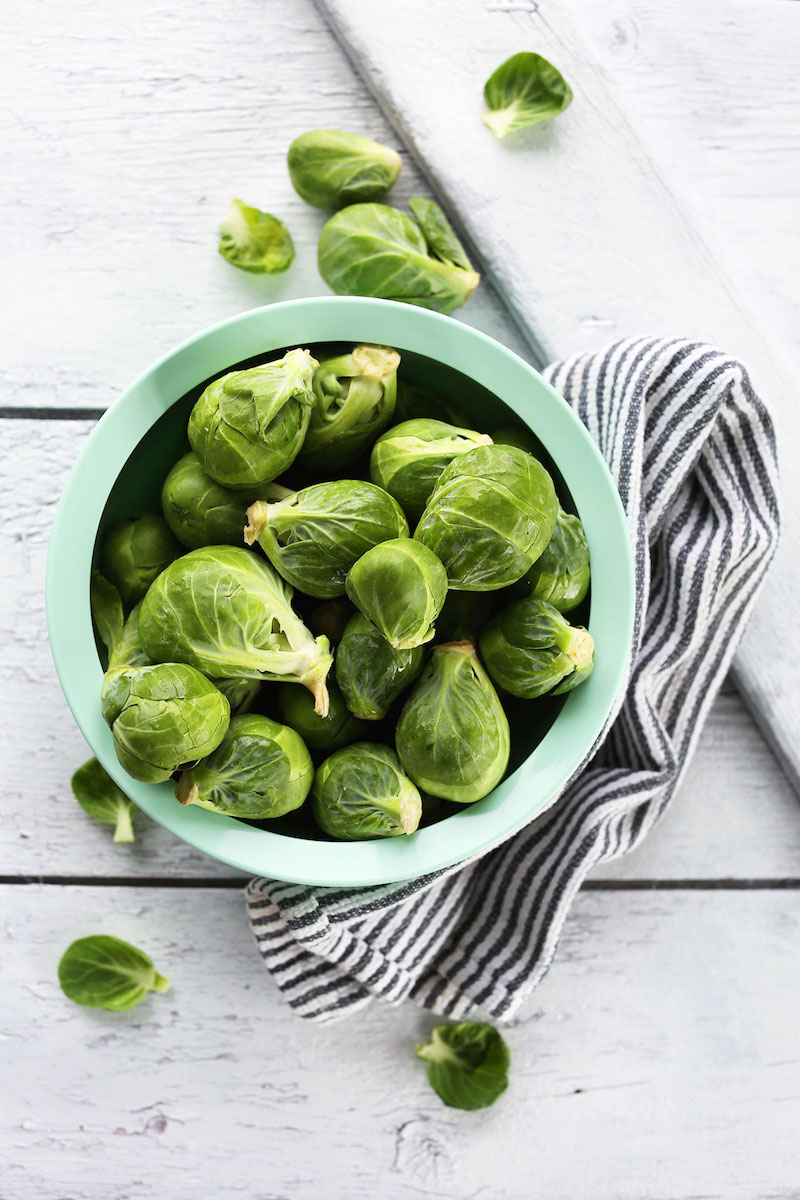 It's very important to make sure you cook your brussels sprouts thoroughly. Consuming them raw or only slightly cooked may add the risk of food poisoning. Minimize the risks by giving them enough cook time, mixing them halfway through, so they be cooked on all sides. Make sure to use the right temperature as well.
Delicious air fryer brussels sprouts recipes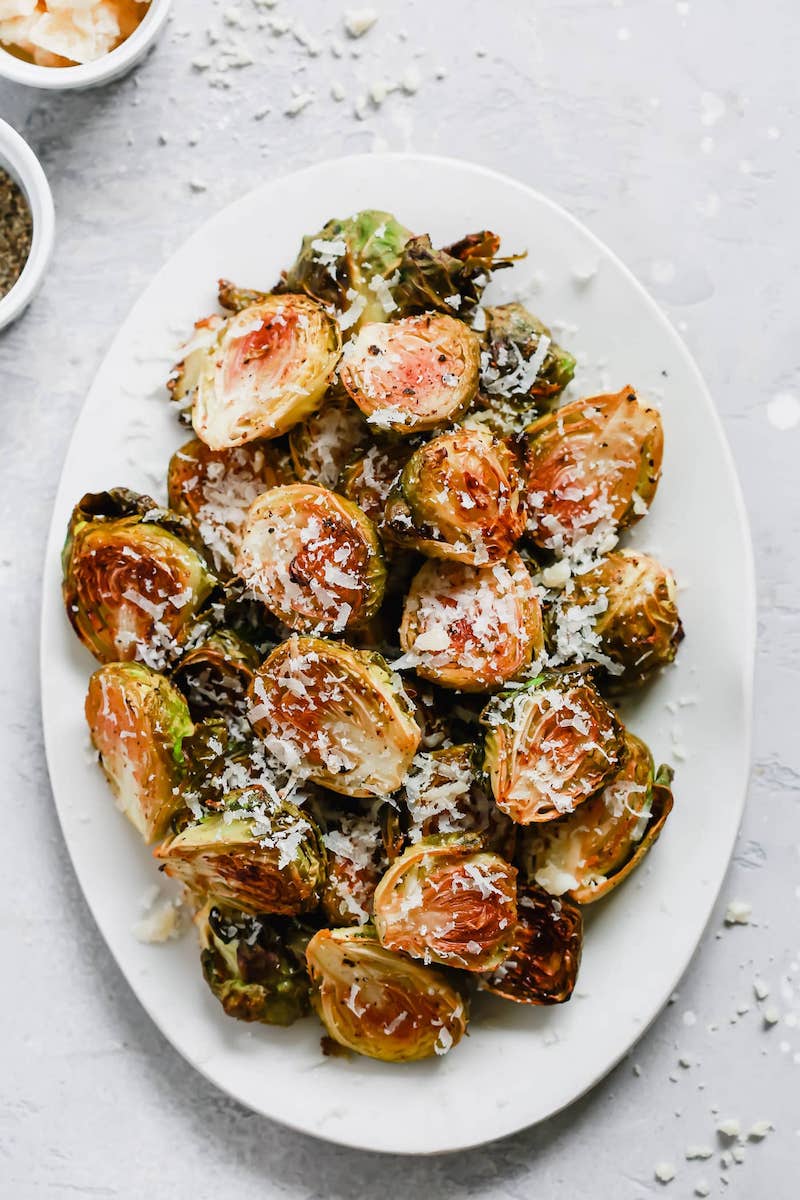 Should Brussels Sprouts Be Washed?
As their name suggests these tiny looking cabbages originally come from Brussels, Belgium. Just as any other fresh vegetables, sprouts can pick up bacteria from water, soil, or just about any other surface they come in contact with. Just like cooking your vegetables thoroughly is essential, washing them properly is as well. Wash your brussels sprouts with regular, cold water or use a baking soda soak.
Always wash your vegetables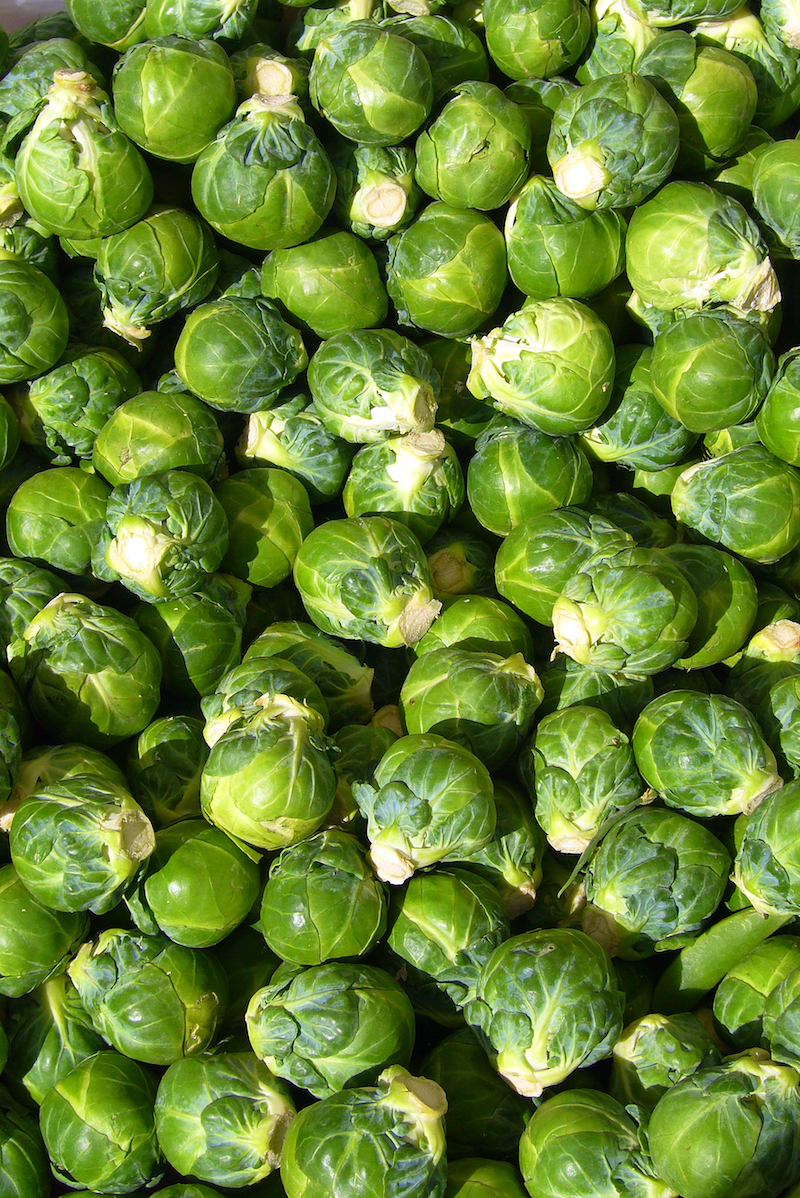 ---
Best Seasoning for Brussels Sprouts?
There are many ways to season brussels sprouts to give them a delicious twist and make them into an amazing side dish, or turn them into the star of the plate! The simplest way you can serve them is by seasoning them with some olive oil, salt, and pepper! You can also drizzle them with some balsamic vinegar or lemon juice and toss them with some Parmesan or feta. Add some herbs, red pepper flakes, pepitas and nuts for extra pizzazz.
Seasonings enhance flavor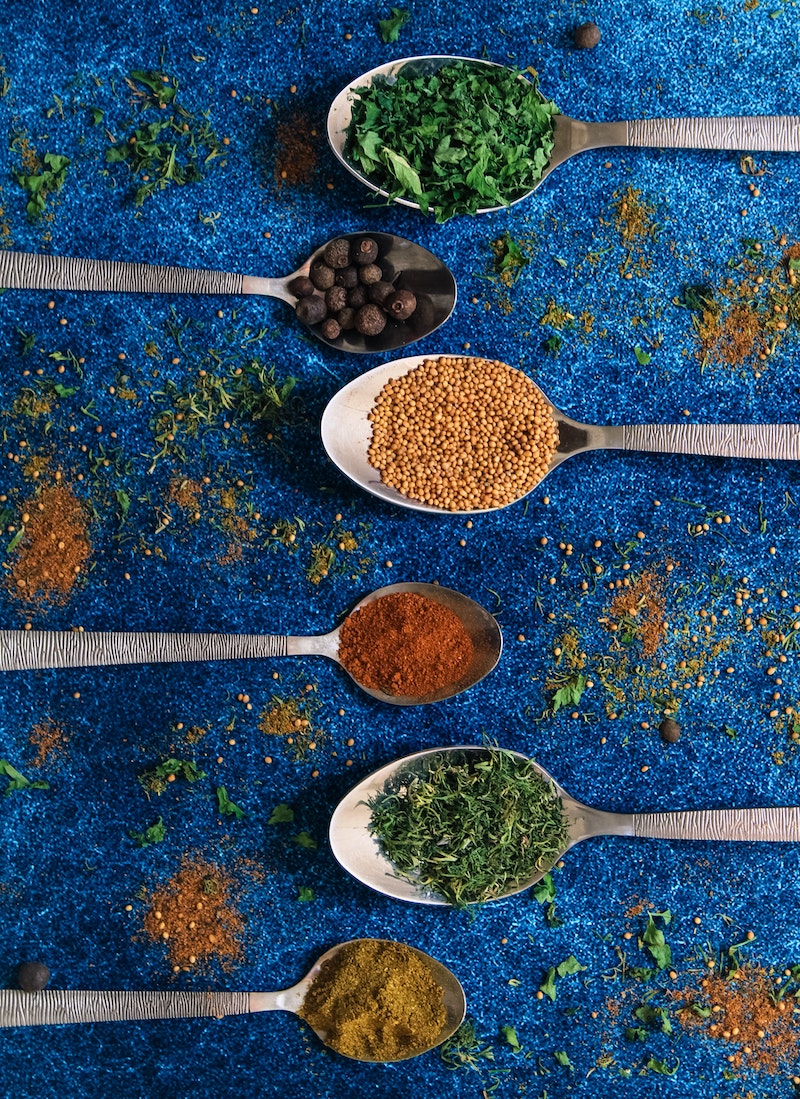 How To Make Crispy Brussels Sprouts?
Okay, after you've chosen how to season them, let's see how to make them super crispy. Brussels sprouts are probably one of the best vegetables you can cook in an air fryer. They turn delightfully crunchy and brittle on the outside while their insides stay beautifully tender.
Air fryers are great when it comes to creating crispiness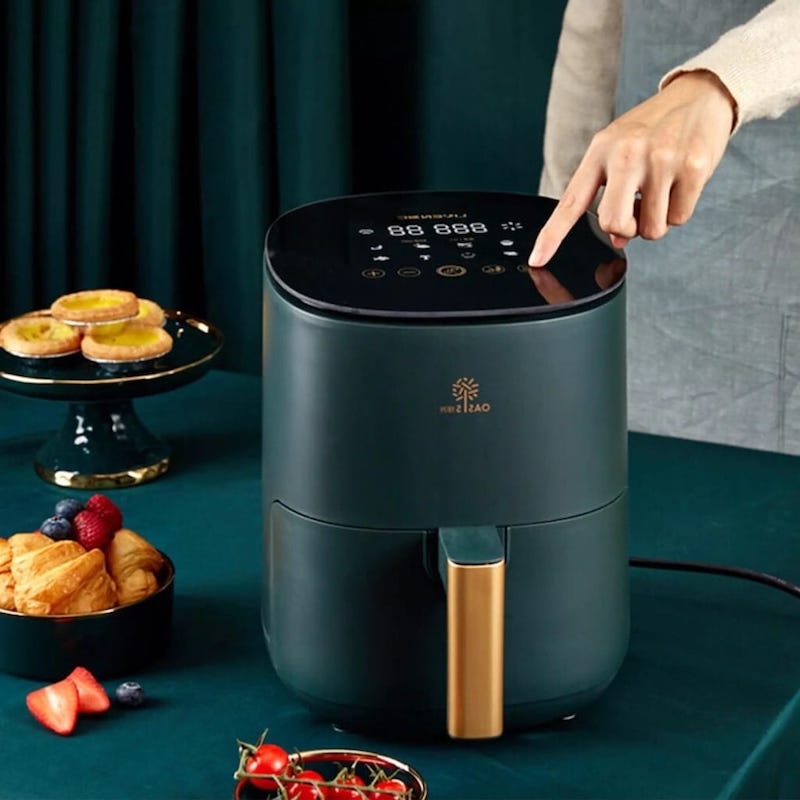 Cooking with an air fryer is great. You can easily pop them in it, leave it on the countertop unattended and all you have to do is wait for the "ding"! Keep an eye on it to see if they may need some flipping or if they are ready to eat. Thanks to the super-hot circulating air, the brussels sprouts tend to become much sweeter, crunchier, and much more flavorful than if you just roast them. Of course, you can also get pretty decent crispy sprouts in a hot oven. However, if you've eaten fried ones at home or at a restaurant you know that a greater type of crispiness can be achieved. And now, thanks to the air fryer you can get all that goodness without the unhealthy amounts of oil, and an added bonus is that you also cut down the cook time.
Here are some tips on how to ensure your sprouts become alluringly crisp every time.
Cook at 375 degrees F or 190 degrees C. This is the perfect temperature for air frying sprouts without burning them.
Make sure to shake the basket several times while cooking in order to keep the air circulating. This way they can crisp evenly.
So, now we know the gist of it, let's see some delicious air fryer brussels sprouts recipes for when you want something simple, easy and yummy!
Even Drew Barrymore loves her air fryer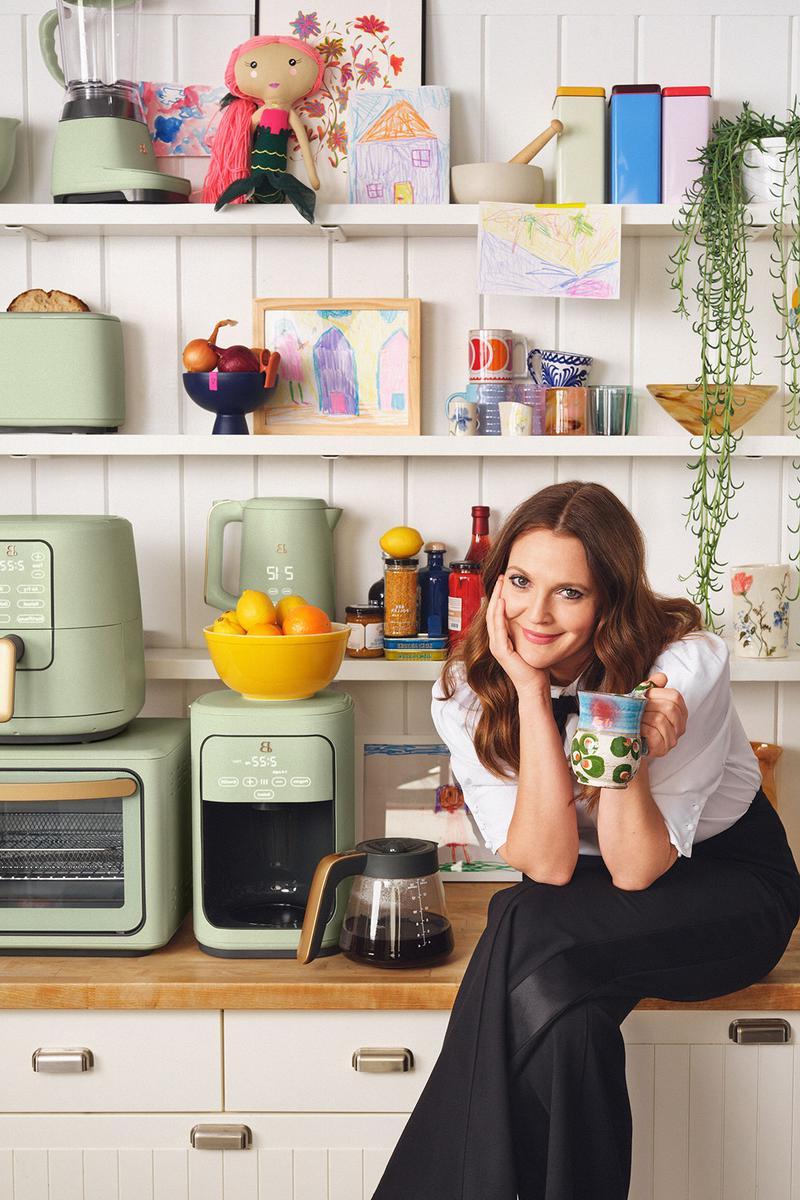 Air Fried Brussels Sprouts with Bacon
Who doesn't love some bacon? Pair some crunchy sprouts with tasty bacon for a savory side dish everyone will love. This recipe serves 8 and only takes around 30 minutes.
Ingredients:
1 pound Brussels Sprouts
12 ounce Bacon
1/2 tsp Garlic Powder
1/2 tsp Salt
1 tbsp Avocado Oil or Butter
1/2 tsp Pepper
1/4 cup Parmesan
Method: 
Preheat the air fryer to 375 degrees F or 190 degrees C.
Cut the sprouts in halves or quarters. Make sure they are cut even in size.
Toss the brussels sprouts in the oil (or butter), garlic powder, salt, as well as the pepper in a mixing bowl. Make sure they are all evenly coated.
 Cut the bacon into small pieces. Mix them into the bowl.
Place half of the sprouts and bacon into the fryer basket. Create a flat layer.
Air fry them for around 12 minutes. Make sure to flip them to keep them from burning.
Once the bacon starts turning brown and crispy, remove them from the air fryer and set them aside.
Repeat with the second batch.
After everything is cooked, top the brussels sprouts and bacon with the Parmesan.
Bacon, Parmsan, brussels sprouts, what more could you want?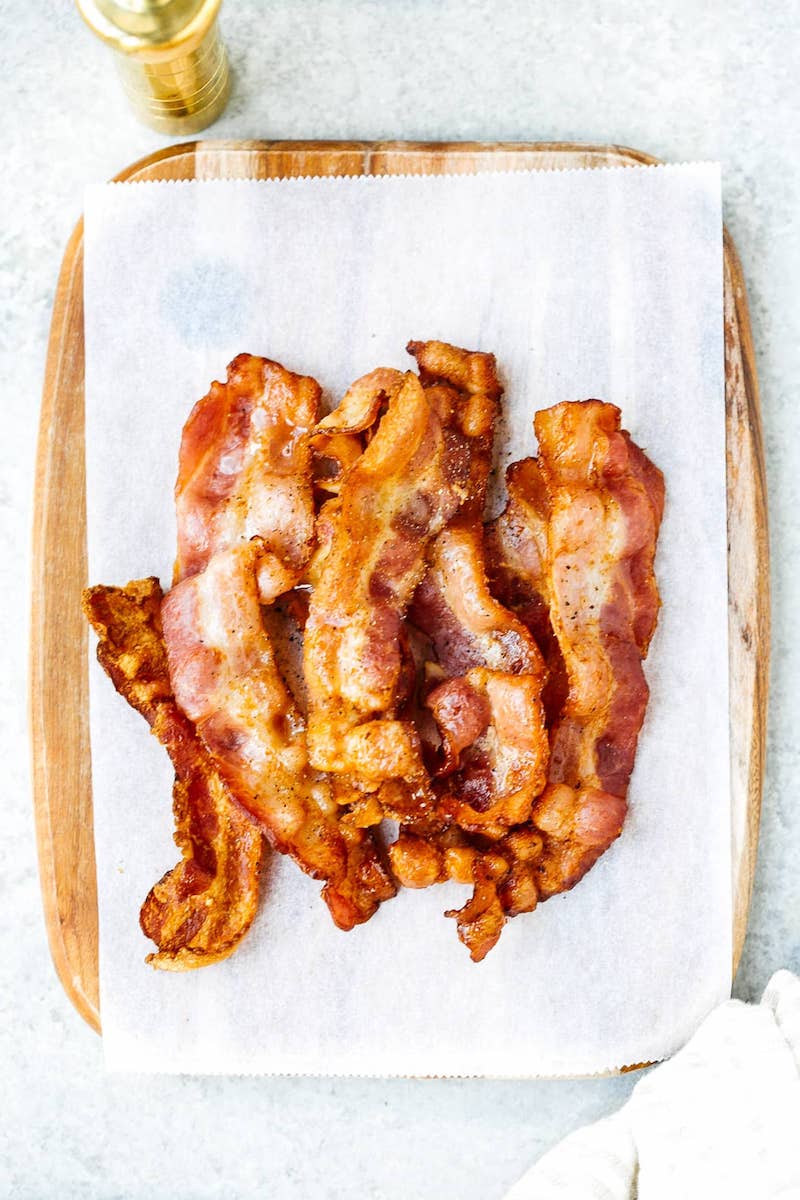 Brussels Sprouts and Balsamic Vinegar
As we mentioned, seasoning brussels sprouts with balsamic vinegar is a real classic. That's why this quick and easy recipe is a great choice. All you need is some simple ingredients and around 25 minutes.
Ingredients:
1 pound Brussels Sprouts
2 tbsp Olive Oil
1 tbsp Balsamic Vinegar
Salt
Pepper
Method:
Cut sprouts into even bite sized pieces and put them in a bowl.
Drizzle the oil and vinegar evenly over the brussels sprouts.
Sprinkle some salt and pepper evenly as well.
Stir to make sure everything is combined and do so long enough for the sprouts to soak up the marinade.
Put them into the air fryer basket and fry them for between 15 and 20 minutes at 360 degrees F or 180 degrees C.
Make sure to turn them over or shake them up at the halfway mark.
Cook until the sprouts are thoroughly cooked or have a nice brown color to them.
Add some additional salt or pepper if needed and enjoy.
Balsamic vingar and brussels sprouts are a great combo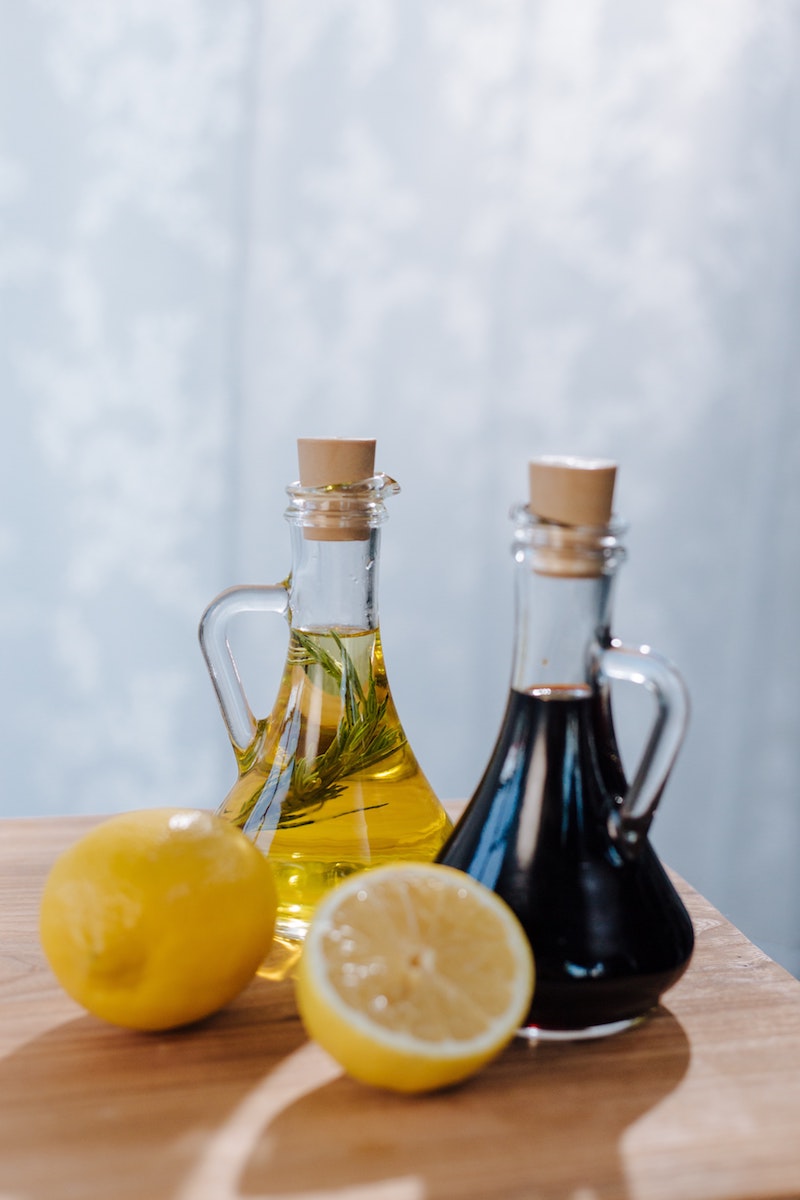 Parmesan Brussels Sprouts
As you can see Parmesan appears quite often when talking about what to add to brussels sprouts, and there is a reason for it. It creates a delicious meal!
Ingredients:
1/2 pound Brussels Sprouts
1 tbsp Olive Oil
Salt
Pepper
1/2 cup Parmesan
2 tbsp Panko Bread Crumbs
1 tbsp Italian Seasoning
Method: 
Cut the brussels sprouts in even pieces and crush them with a knife.
Sprinkle them with olive oil, salt and pepper.
In a small bowl add the Parmesan cheese, the Panko breadcrumbs, and the Italian seasoning.
Sprinkle half of the cheese mixture onto the sprouts and toss them.
Add an even layer of brussels sprouts into the air fryer and cook them at 390 degrees F or 200 degrees C for 5 minutes.
After the 5 minutes, toss the sprouts. Cook for an additional 5 minutes or until they are golden brown.
Parmesan gives the sprouts amazing flavor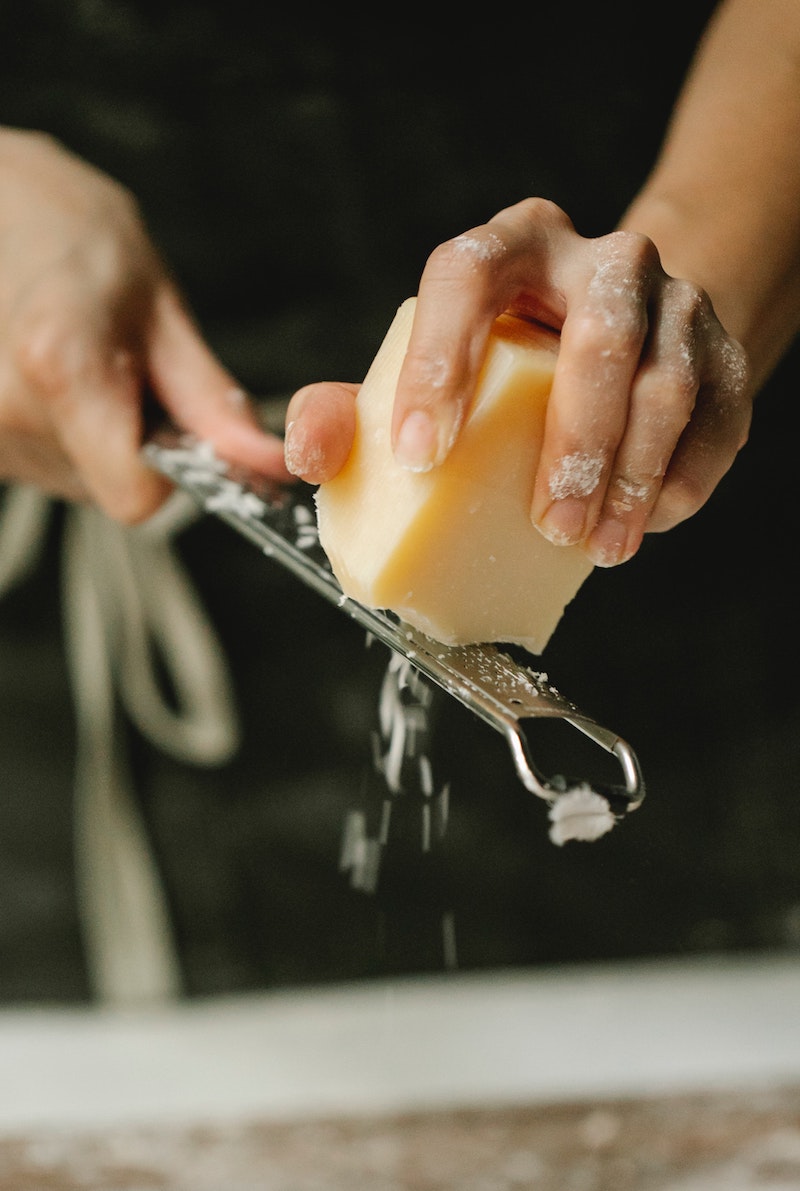 Brussels Sprouts with Garlic, Balsamic and Soy Sauce
In this recipe we pair the brussels sprouts with some garlic, which also turns into pungent golden chips as they fry. You can serve this as a snack or a side dish to some leftover chicken.
Ingredients:
1 pound Brussels Sprouts
3 tbsp Olive Oil
1/4 tsp Salt
2 Garlic Cloves
1/4 cup Balsamic Vinegar
1 tsp Fresh Lime Juice
1/2 tsp Soy Sauce
Method: 
Preheat the air fryer to 400 degrees F or 200 degrees C.
Cut the brussels sprouts in halves, or quarters depending on the size.
Put the sprouts in the air fryer, drizzle them with the oil and salt.
Fry for 15 minutes. Halfway through make sure to shake the basket.
Cut the garlic in thin slices. Sprinkle the sprouts with the garlic. Fry them until they are golden brown. Around 2 to 4 minutes.
Meanwhile, in a saucepan, bring the vinegar to a simmer. Continue to simmer until it becomes much thicker and starting to look like syrup. Adjust the heat if necessary in order to prevent burning, 2 to 3 minutes.
Remove the vinegar and whisk in the oil, lime juice and soy sauce.
Transfer the sprouts to a platter and drizzle with the balsamic dressing. Squeeze some more lime juice to taste if you feel like it.
These are perfect for a side dish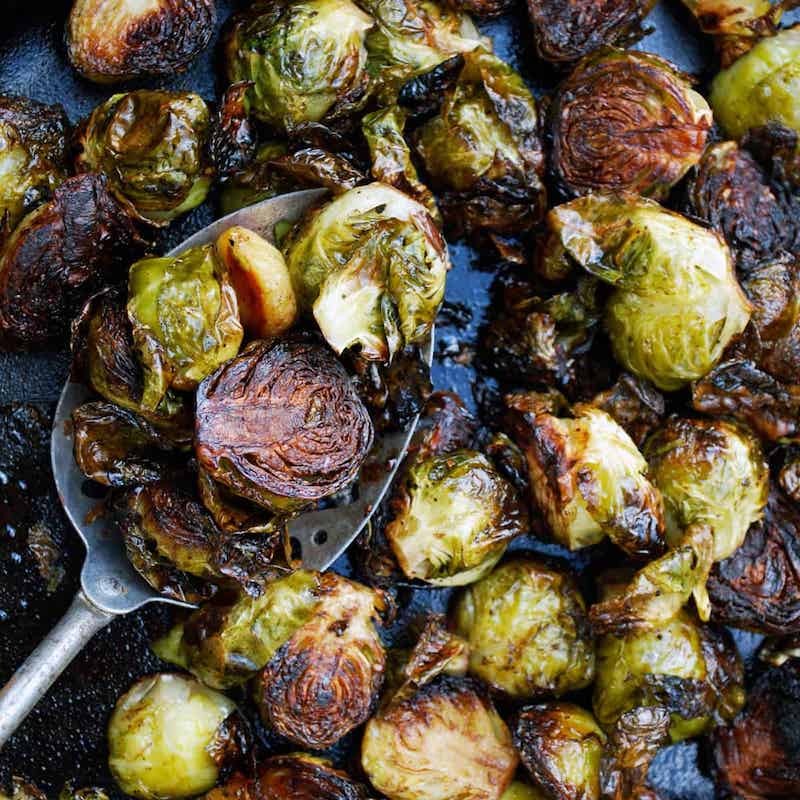 Garlic-Rosemary Brussels Sprouts
If you enjoy the garlic-rosemary combo, you'll love this brussels sprouts recipe. It serves about 4 and only takes 30 minutes. It's perfect for an easy dinner recipie.
Ingredients:
1 pound Brussels Sprouts
3 tbsp Olive Oil
2 Garlic Cloves Minced
1/2 tsp Salt
1/4 tsp Pepper
1/2 cup Panko Bread Crumbs
1 to 1/2 tsp Minced Fresh Rosemary
Method:  
Preheat the air fryer to 350 degrees F or 180 degrees C.
Place the oil, salt, pepper, and garlic in a small microwave-safe bowl. Microwave on high for 30 seconds.
Cut the brussels sprouts into even pieces.
Toss the sprouts with 2 tbsp of the oil mixture.
Place the brussels sprouts onto the air fryer's basket. Cook them for 4 to 5 minutes.  Stir them.
Cook the sprouts until they are lightly brown. About 8 minutes longer.
Toss the bread crumbs with the rosemary and the remaining oil mixture. Sprinkle it over the sprouts.
Continue cooking until the crumbs also turn brown and the sprouts are tender. About 3 to 5 minutes.
Garlic and rosemary are an amazing combo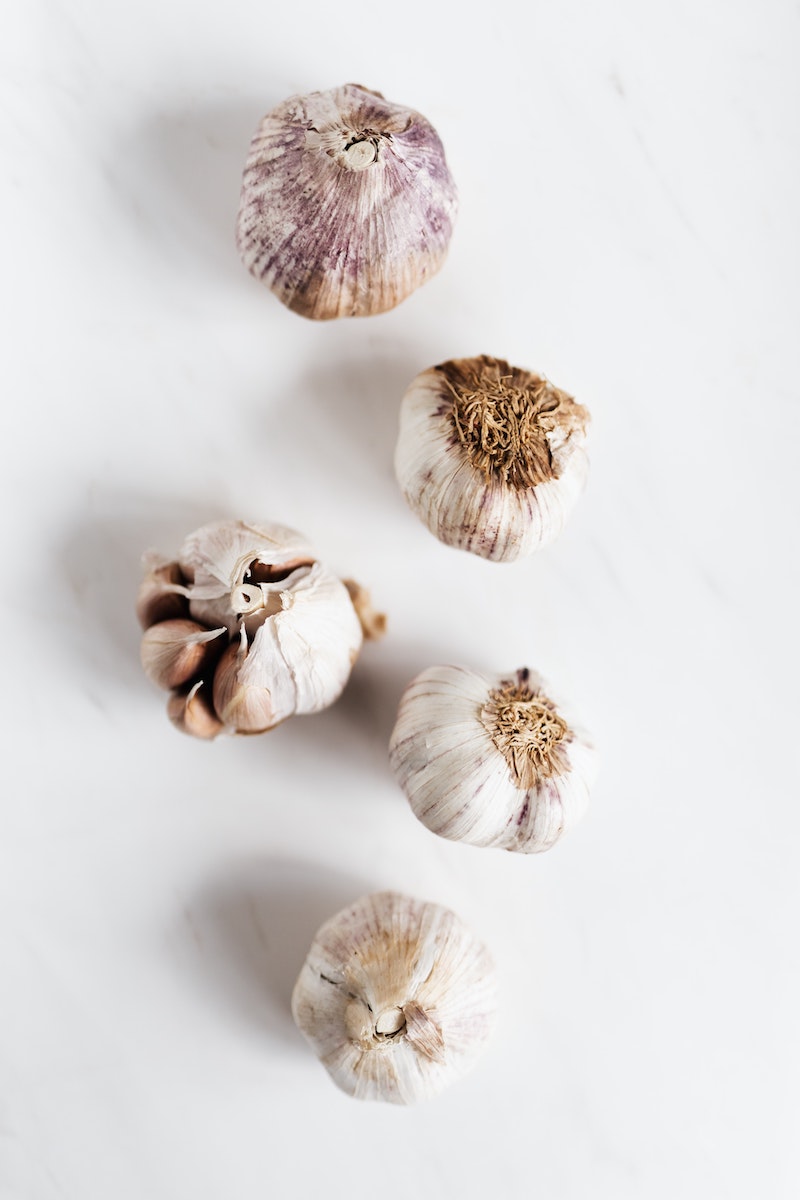 Honey Butter Brussels Sprouts
Are you in a sweet and savory mood? Well then this is exactly what you are looking for. The lemon adds a great fresh twist.
Ingredients: 
1 pound Brussels Sprouts, Halved
1 tsp Salt
4 tbsp Olive Oil
1 tbsp Ginger, Finley Chopped
1 1/2 tsp Ground Turmeric
1/3 cup Honey
4 tbsp Cold Butter, Cut Into Cubes
1/2 tsp Red Pepper Flakes
Juice of 1 Lemon
Method:
Preheat the air fryer to 400 degrees F or 200 degrees C.
Toss the brussels sprouts in a bowl with some oil. Season them with salt.
Transfer the sprouts to the air fryer. Make sure to skae them halfway through the cook process. Around 7 to 9 minutes.
Meanwhile, heat 2 tbsp of oil in a saucepan over medium heat. Add the ginger and turmeric and cook togther, while stirring. Do this until the ginger is fragrant and soft.
Add honey, butter, red pepper flakes and salt. Whisk until they are emulsified for about 1 minute.
Increase the heat to medium-high and whisk in the lemon juice. Cook while whisking constantly. Do so until it's thickened enough to coat the back of a spoon for arounf 2 minutes.
Remove the sauce from the heat.
Transfer the brussels sprouts to a platter and drizzle the sauce all over them.
Honey is great for when you want something sweet and savory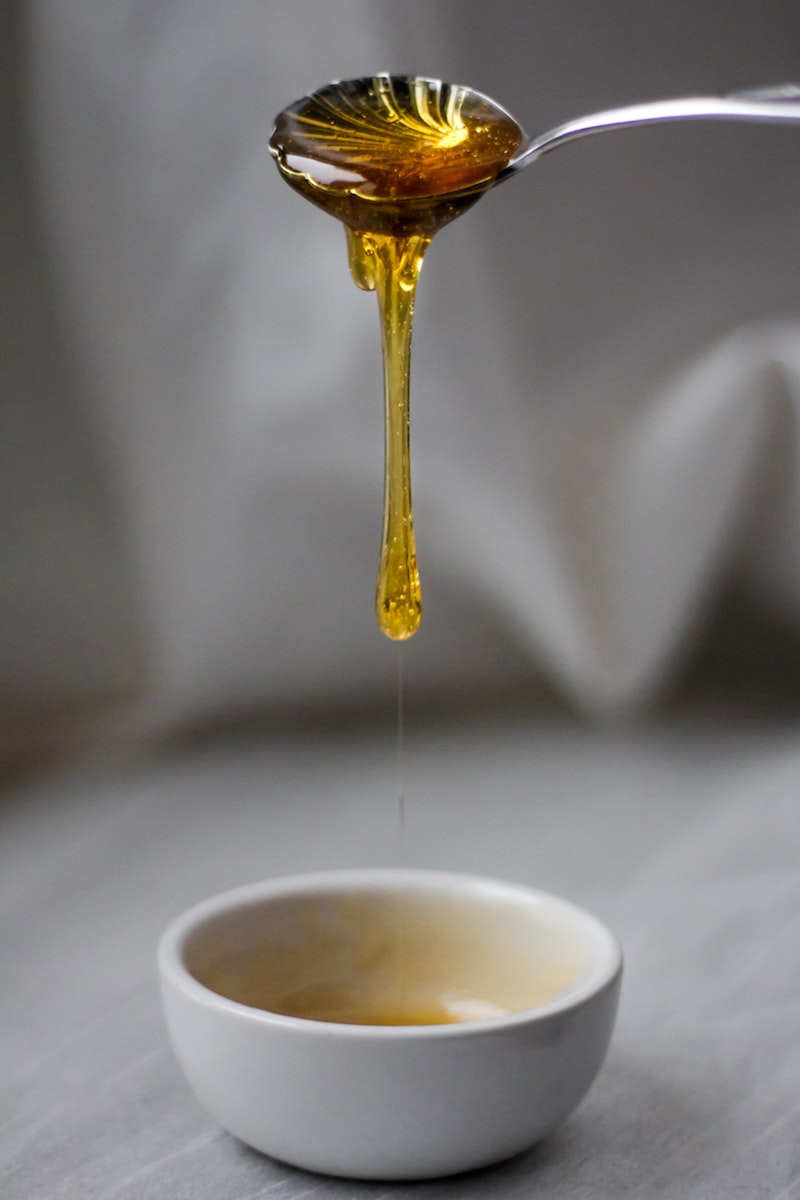 These were all the amazing air fryer brussels sprouts recipies we have for you today. We hope you try them out and enjoy them as much as we did!
Delicious air fryer brussels sprouts