---
We are just 3 months into 2020, but it has already been named the strangest year ever. With so many things happening around the world and the need for many people to stay at home, we can forget some pretty basic things. One of these things is date nights. For every couple, date nights are a must-have, a key to a good relationship, if you will. So, with all this staying at home, it is sometimes easy to forget that at-home date night can be just as great. Which is why today, we have prepared a few easy dinner recipes for two, you can try right now. Spice things up for your significant other and put a smile on their face with our easy-to-follow ideas.
Chicken cordon bleu recipe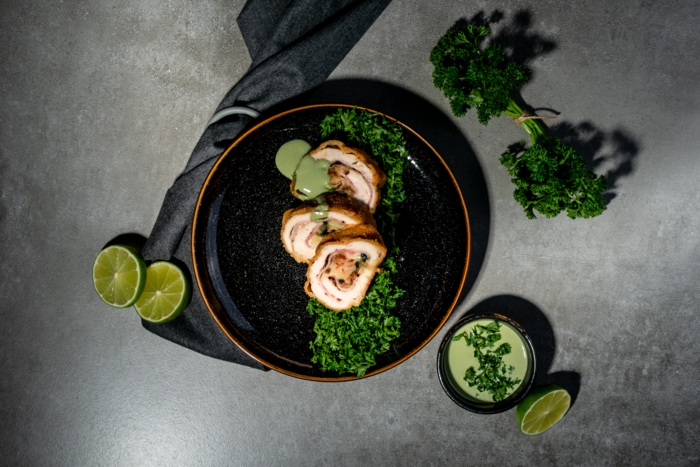 ---
Easy dinner ideas for two – chicken cordon bleu
Ingredients:
2 tbsp olive oil
2 garlic cloves
100gr "KFM" bacon
1 yellow onion
100gr fresh baby spinach
2 chicken breasts
salt
black pepper
6 slices ham
6 slices emmental
flour
beaten eggs
breadcrumbs
spinach dressing for garnish
The necessary ingredients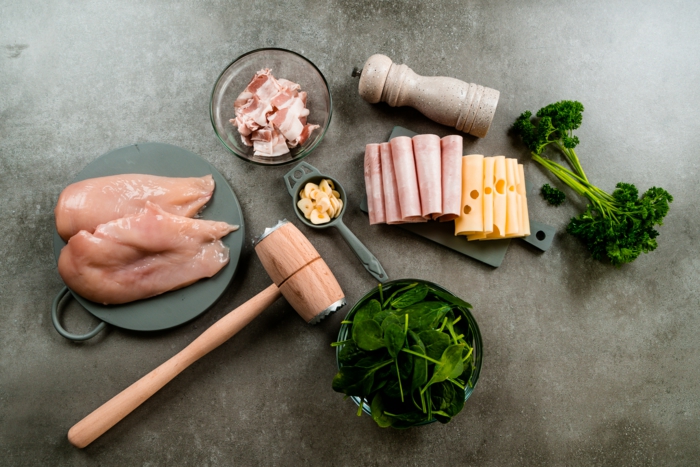 Heat the oil in a pan and add the garlic, bacon and onion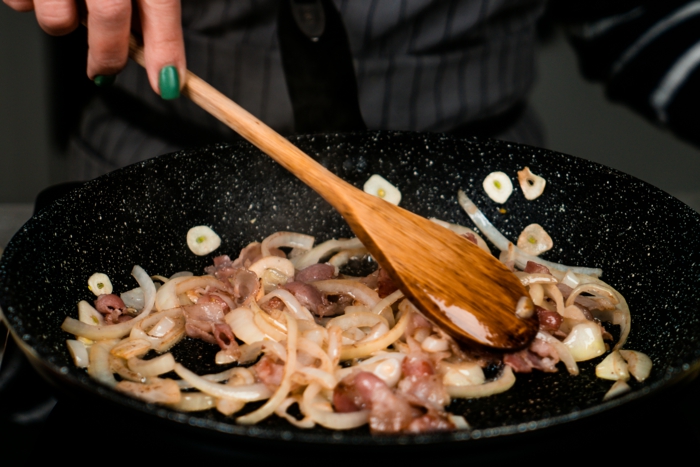 Add the spinach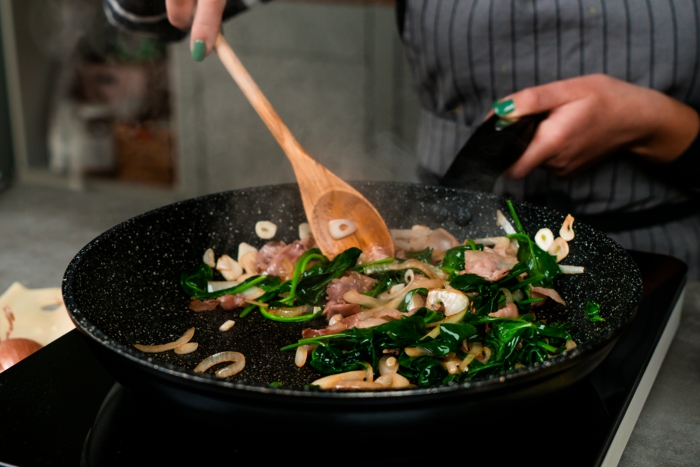 ---
Pound the chicken breasts until even and season with salt and pepper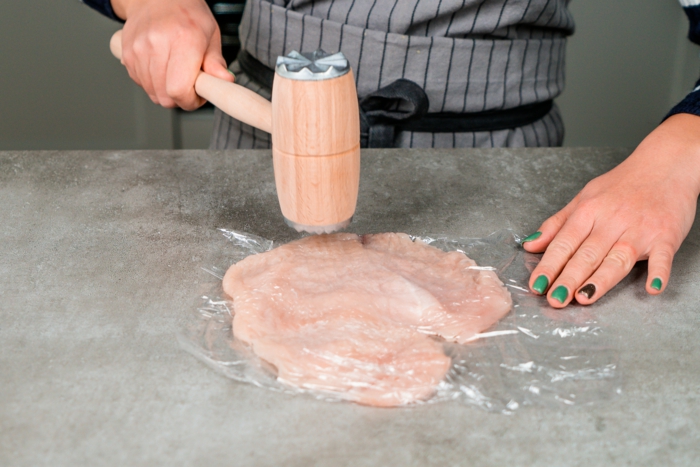 Place the chicken breasts next to each other and cover with six slices of ham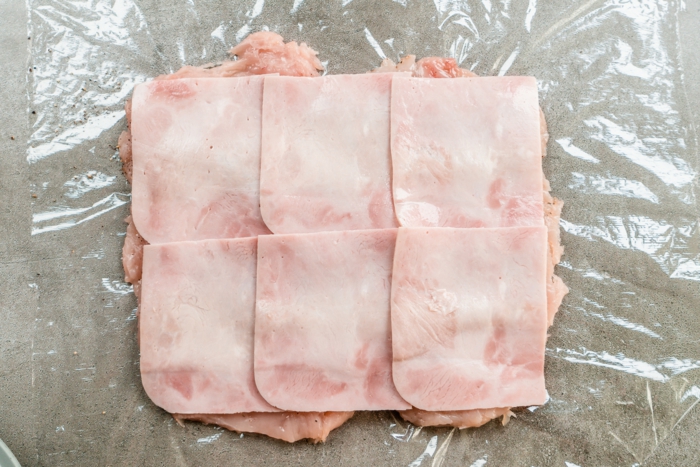 Cover with six slices of emmental and add the spinach and bacon mixture in the middle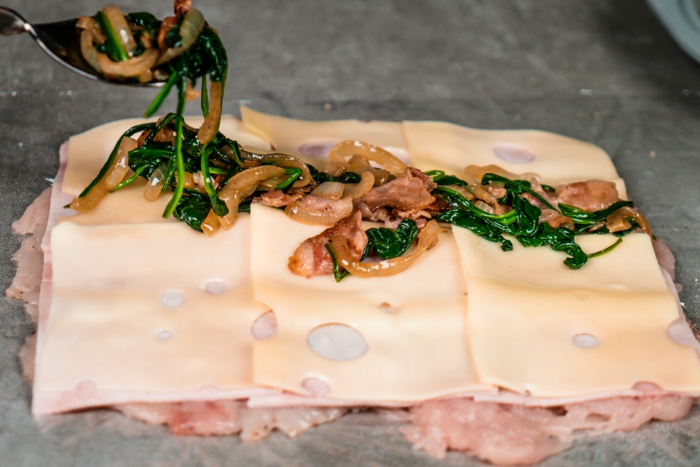 Roll up the chicken breasts and dip in flour until fully coated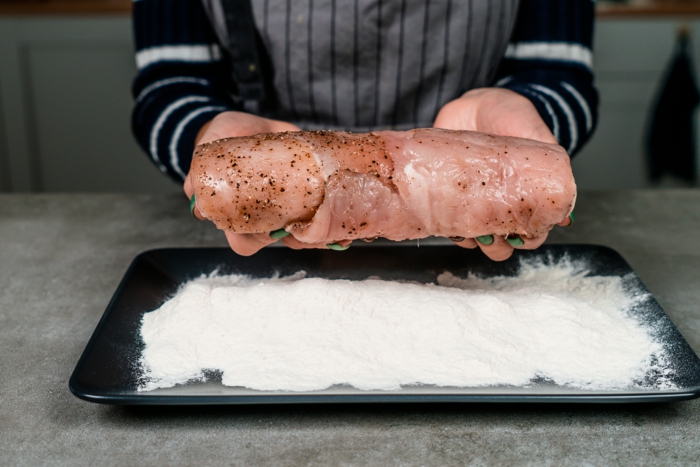 Then dip in the beaten eggs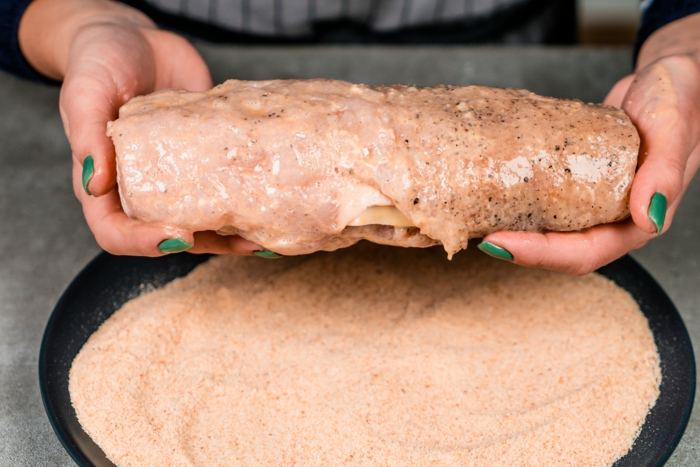 And finally cover with breadcrumbs – bake for 40 minutes at 190 degrees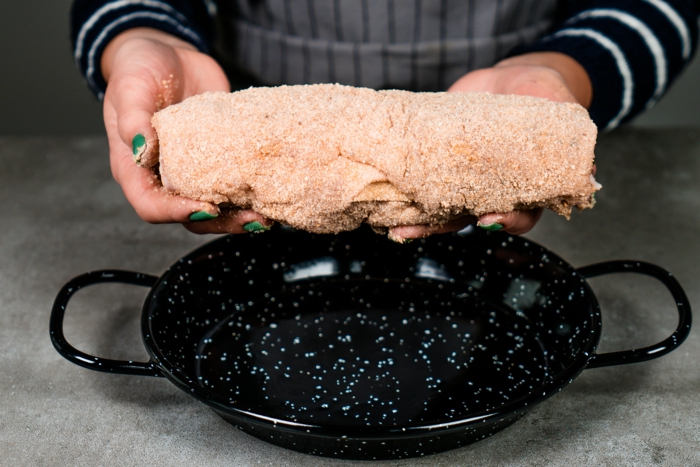 Garnish with spinach dressing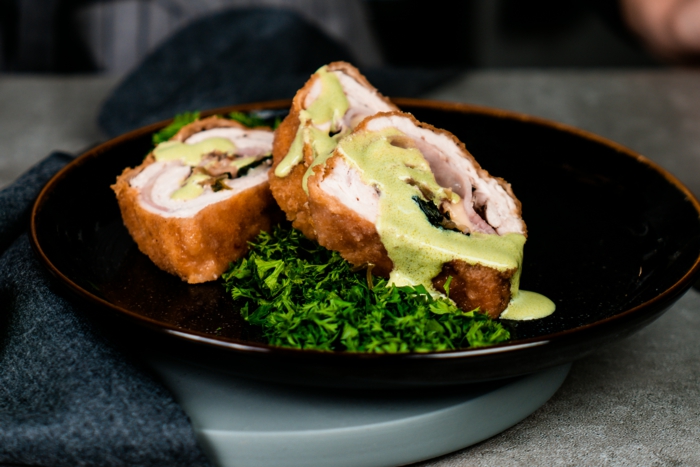 Homemade pasta – tagliatelle recipe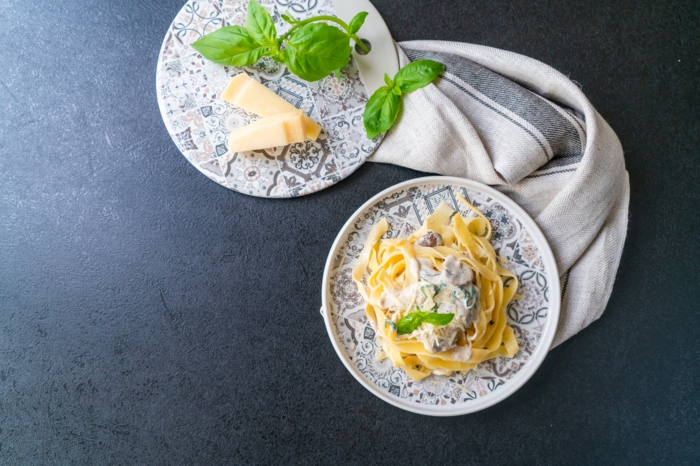 Easy pasta recipe
Ingredients:
150gr wheat flour
150gr semolina
3 eggs
mushroom-garlic sauce
parmesan cheese
fresh basil leaves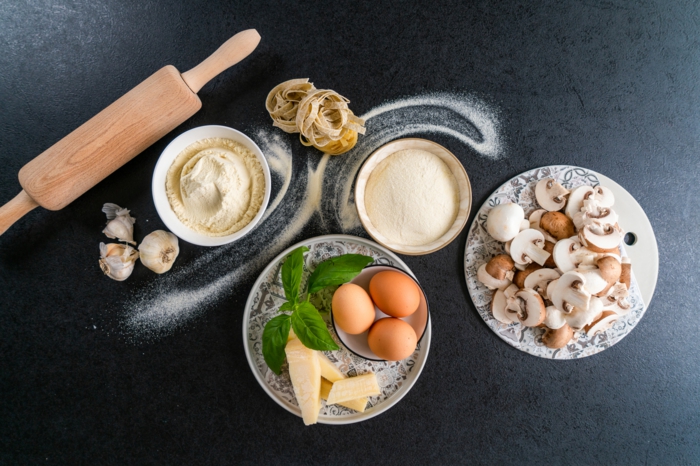 In a bowl mix the flour and semolina and transfer onto a surface, add the eggs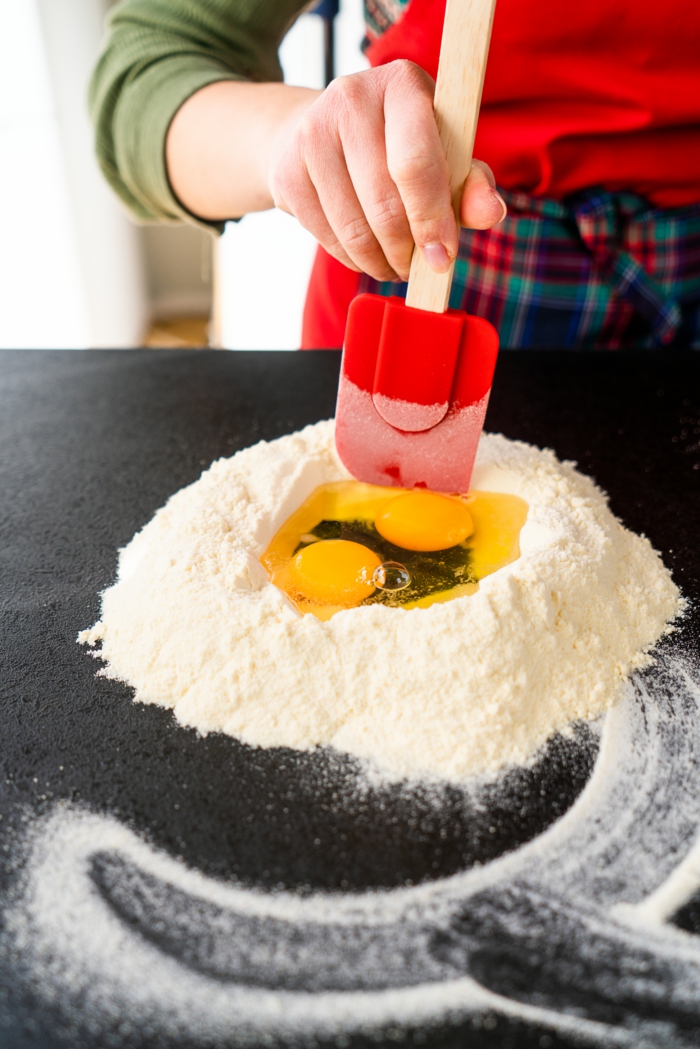 Beat the eggs with a fork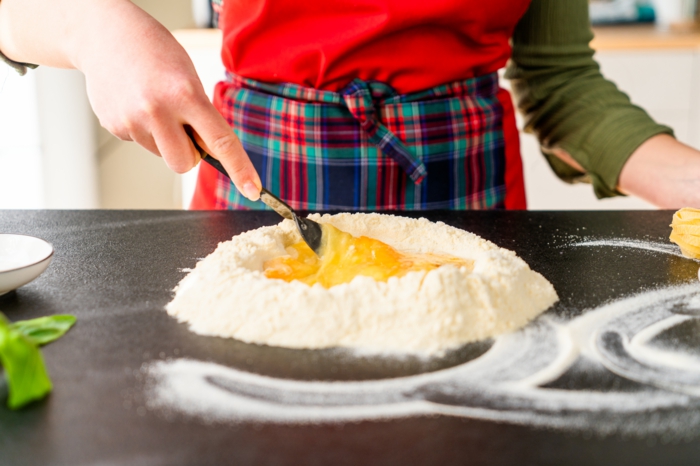 Start mixing the dry ingredients with the eggs
Knead the dough and let it sit for 30 minutes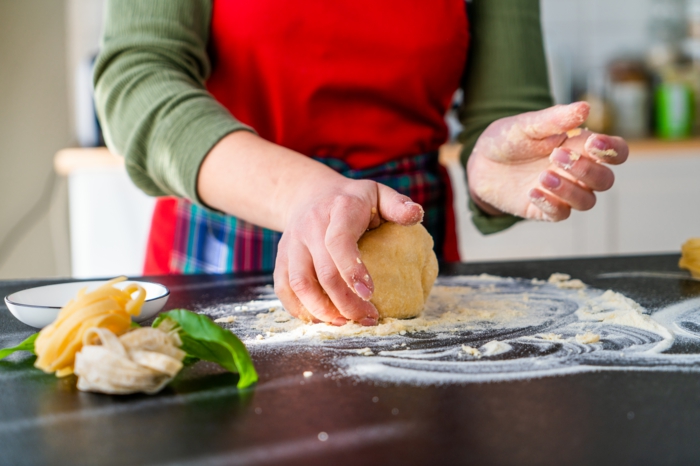 Cut into two pieces and roll out each piece on a floured surface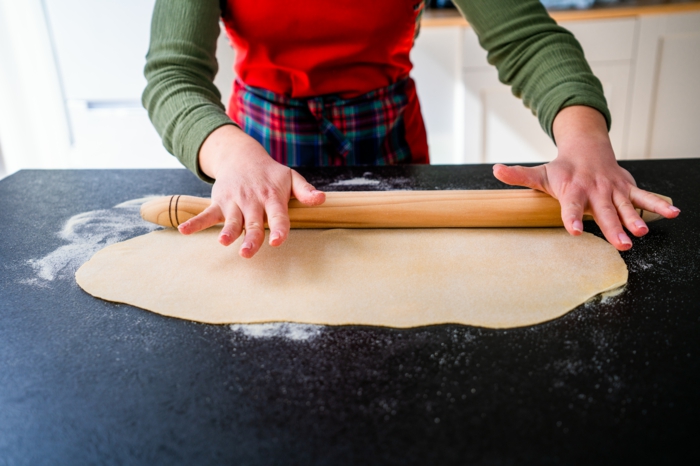 Roll in the dough and cut into thin strips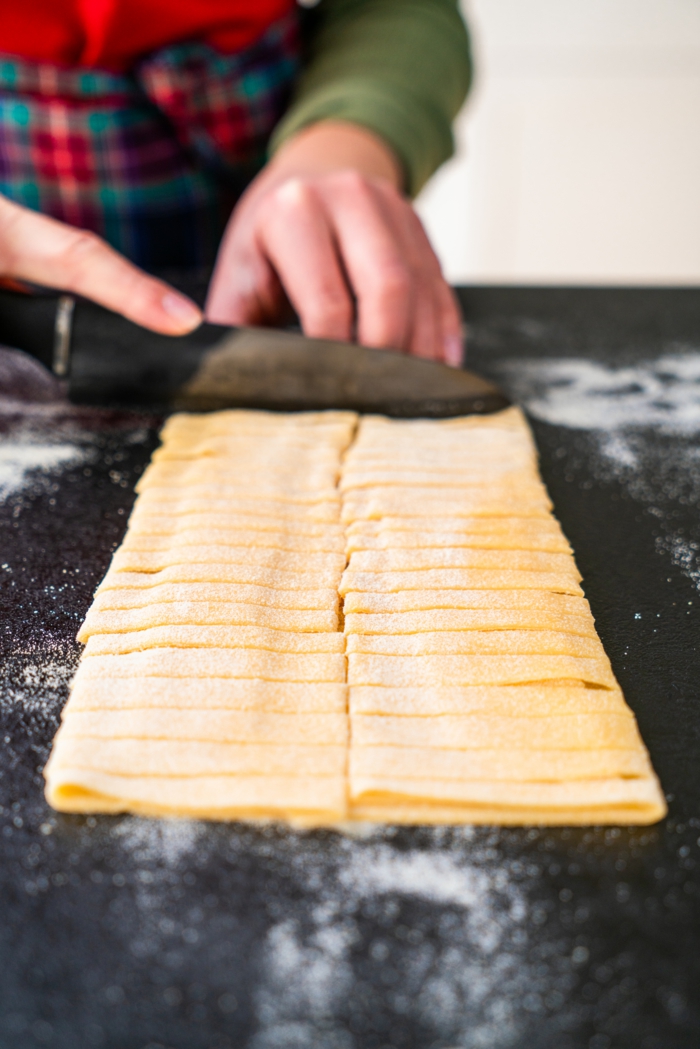 Trasnfer to a pan and cook for 2 minutes in boiling water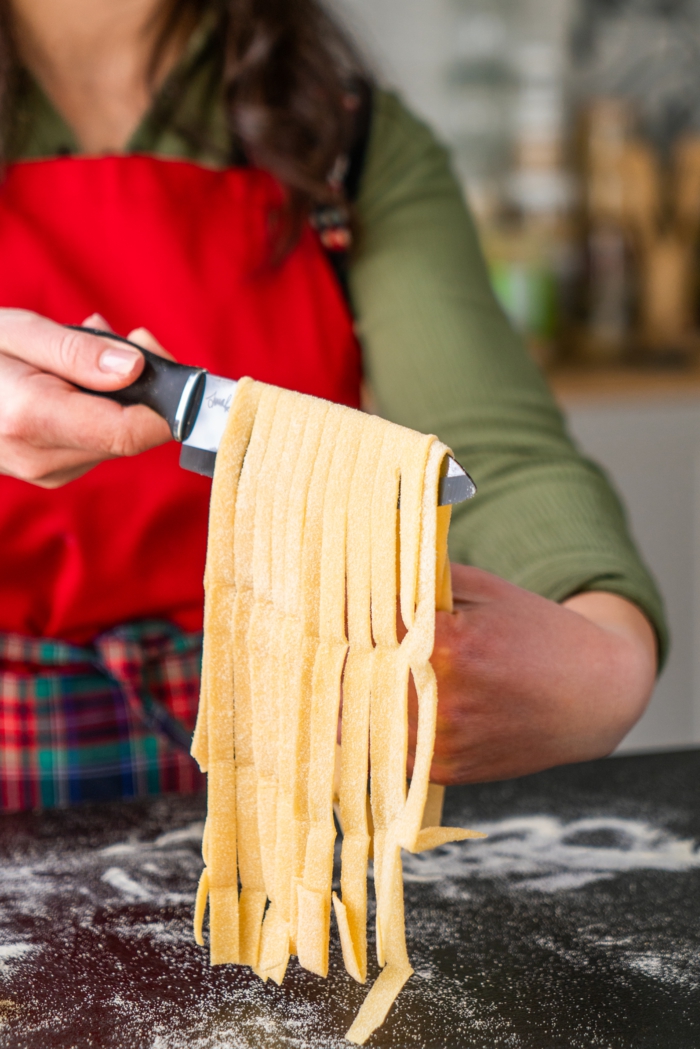 Add the creamy mushroom sauce and garnish with grated parmesan and fresh basil leaves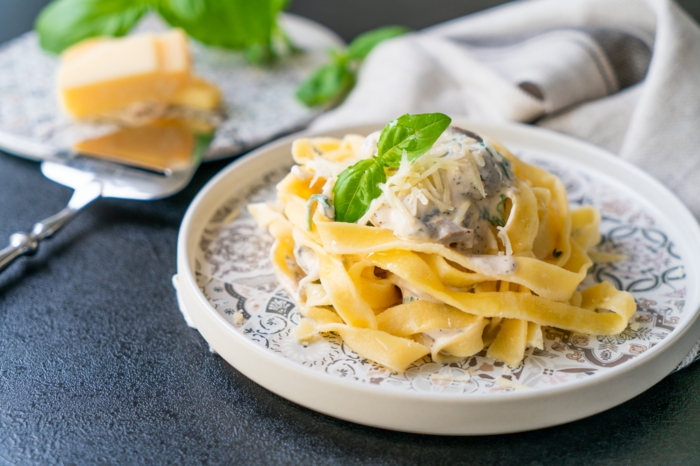 Poached pears in red wine – the perfect romantic dessert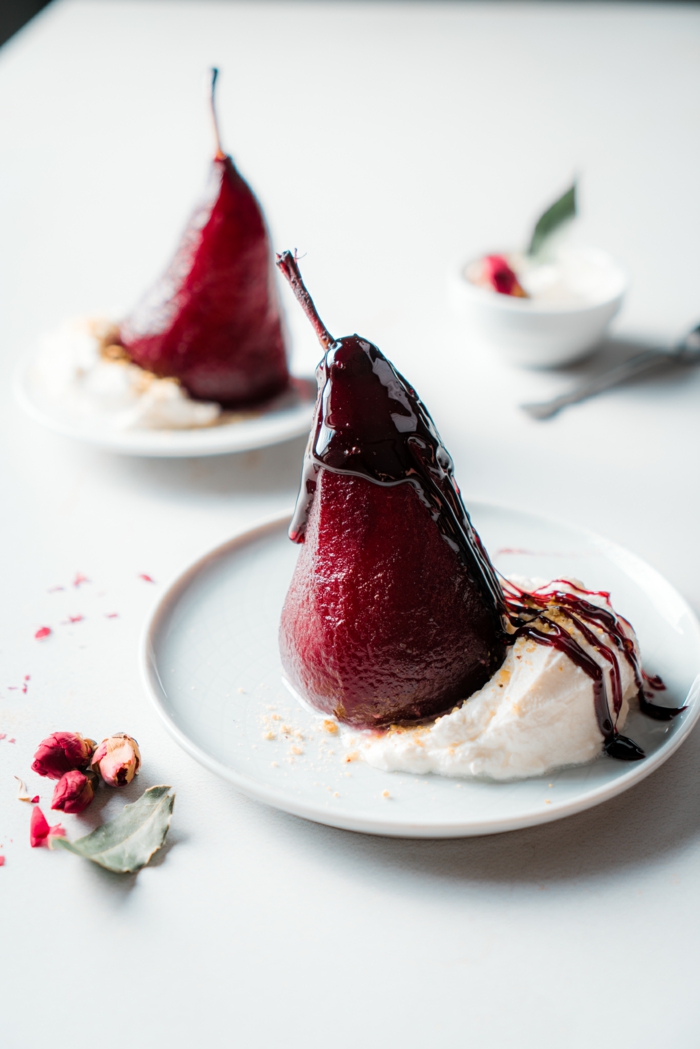 How to poach pears – poached pears in red wine
Ingredients:
2 pears
500ml red wine
150gr fine cane sugar
2 star anise
3 cinnamon sticks
Perfect five-ingredient date night dessert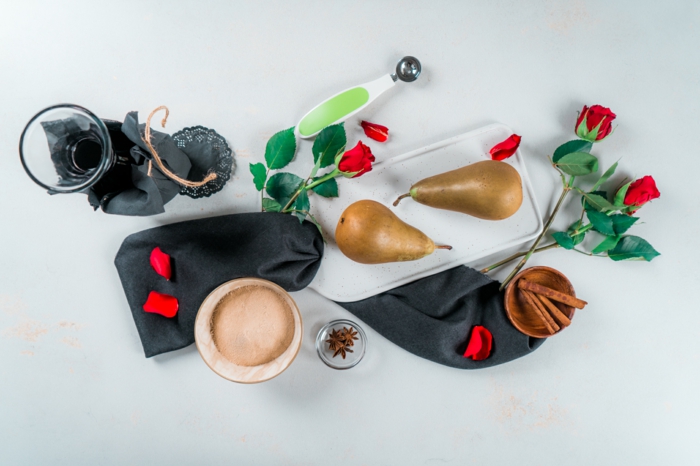 Peel the pears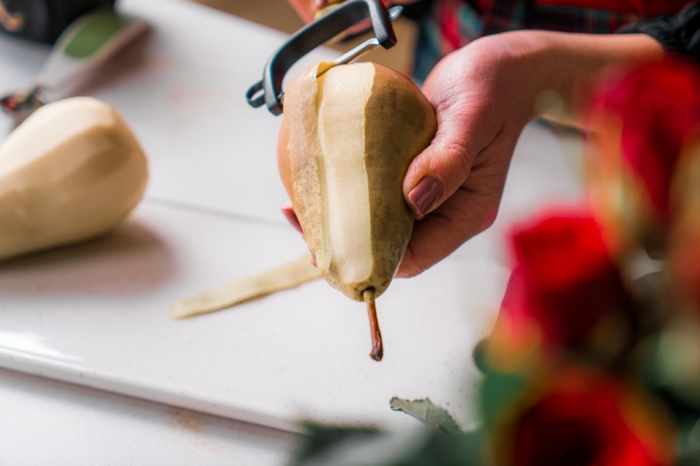 Scoop out the bottoms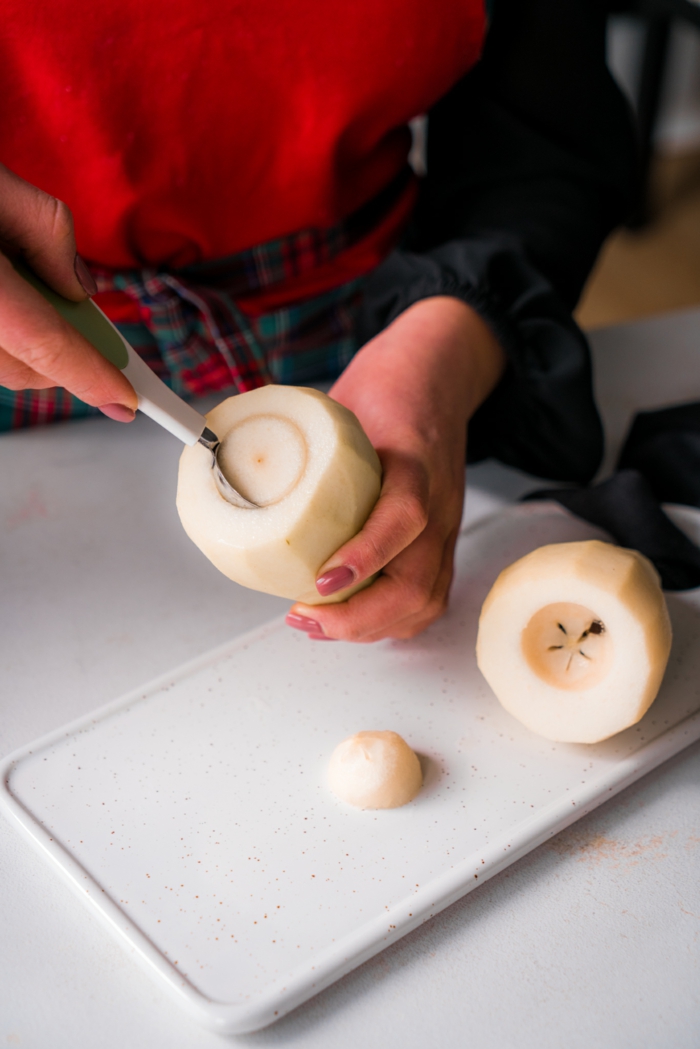 In a sauce pan, add the wine, sugar, cinnamon sticks and star anise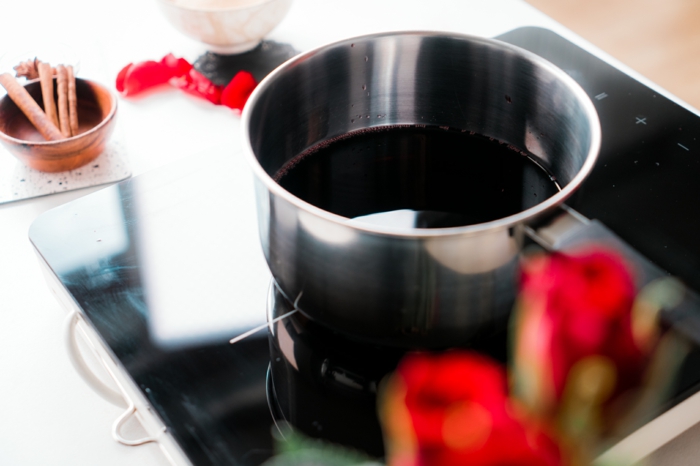 Add the pears, let boil and simmer for 30 minutes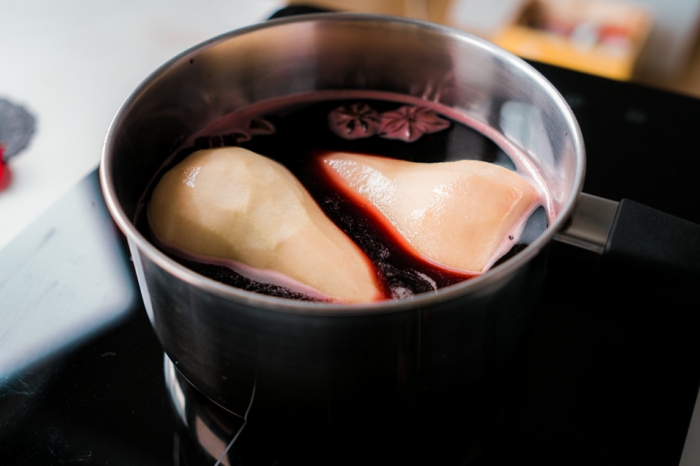 Serve the poached pears with cream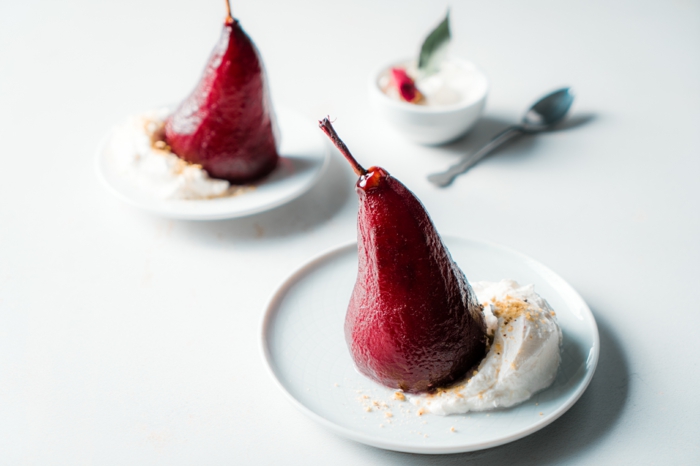 Drizzle wine and sugar reduction on top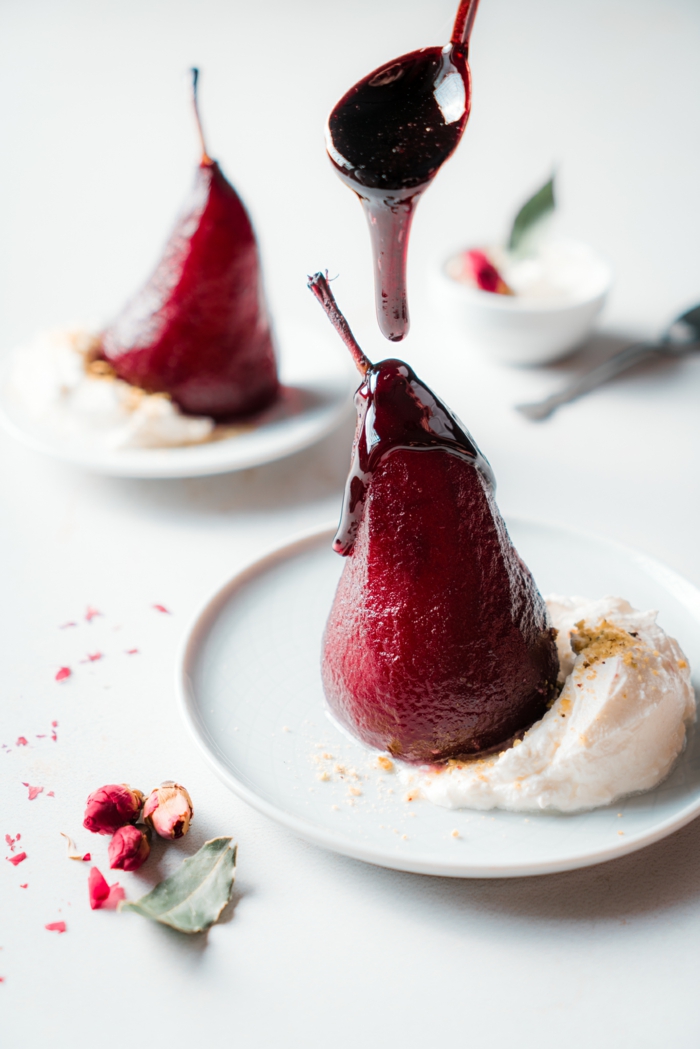 Delicious dessert recipe – poached pears in red wine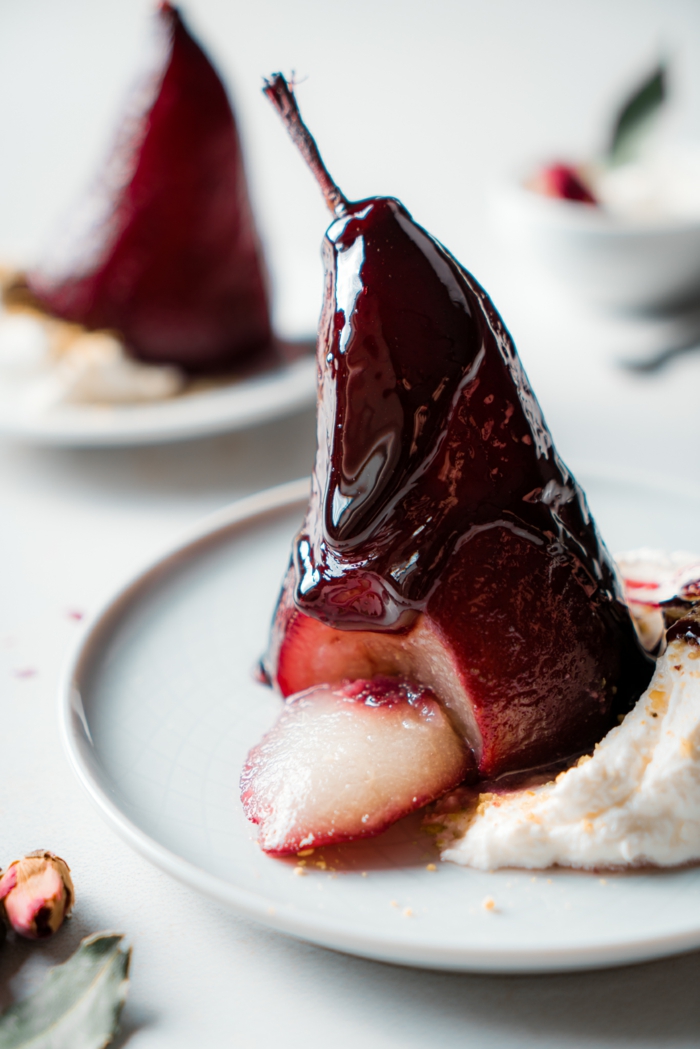 Oven baked chicken parmesan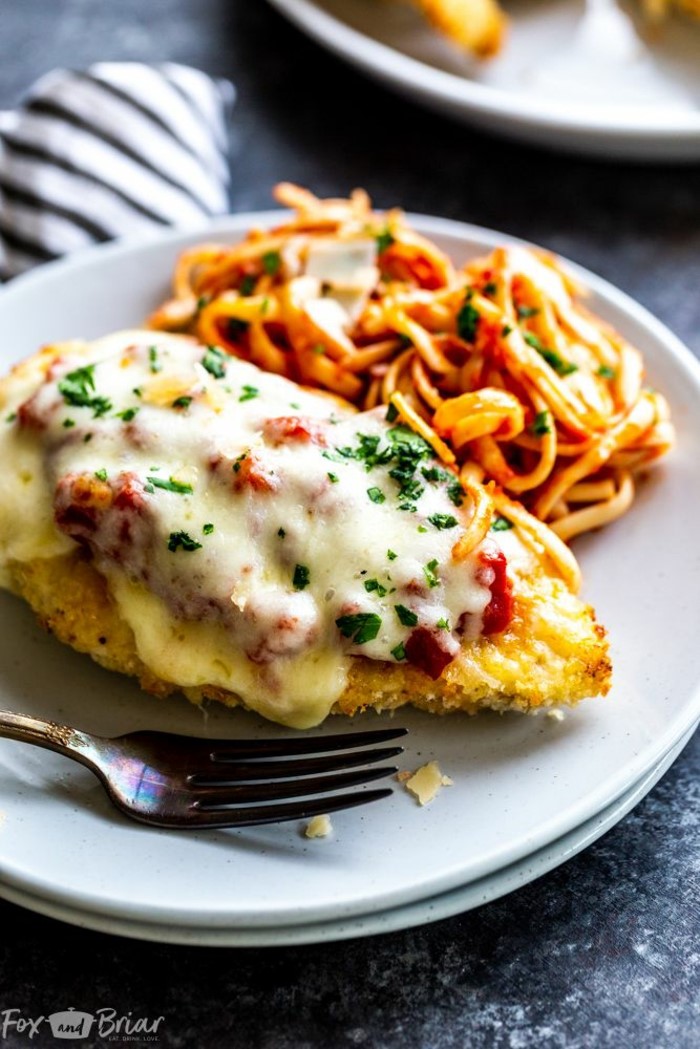 Easy dinner recipes for two – Chicken Parmesan
Ingredients:
2 chicken breats
1 egg
1 cup panko breadcrumbs
2 tbsp olive oil
1/2 cup grated parmesan cheese
1/2 tsp garlic powder
1 tsp dried oregano
1 tsp salt
1/2 tsp black pepper
1 cup marinara sauce
1 1/2 cups shredded mozzarella
2 tbsp minced parsley
The necessary ingredients to prepare this delicious meal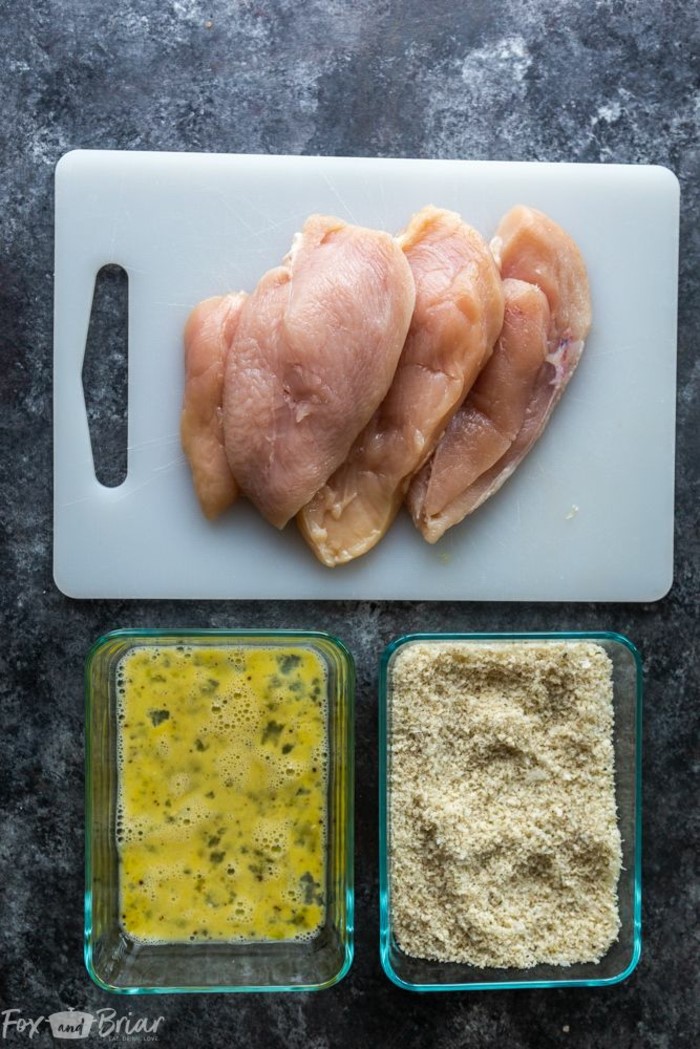 Instructions:
Preheat oven to 400°F.
Cut the chicken brests in half and pound to even thickness. Season with salt and pepper.
In a dish mix the breadcrumbs, parmesan, salt and pepper, oregano and garlic powder.
In another dish beat the egg.
Dip the chicken breast first in the egg, then in the breadcrumbs mixture and place them on a foil lined, oiled baking sheet. Bake for 15 minutes.
Flip the chicken and pour 1/4 cup of marinara on each chicken breast, then put cheese on top. Broil for 2-4 minutes until the cheese is melted.
Super delicious option for a quick dinner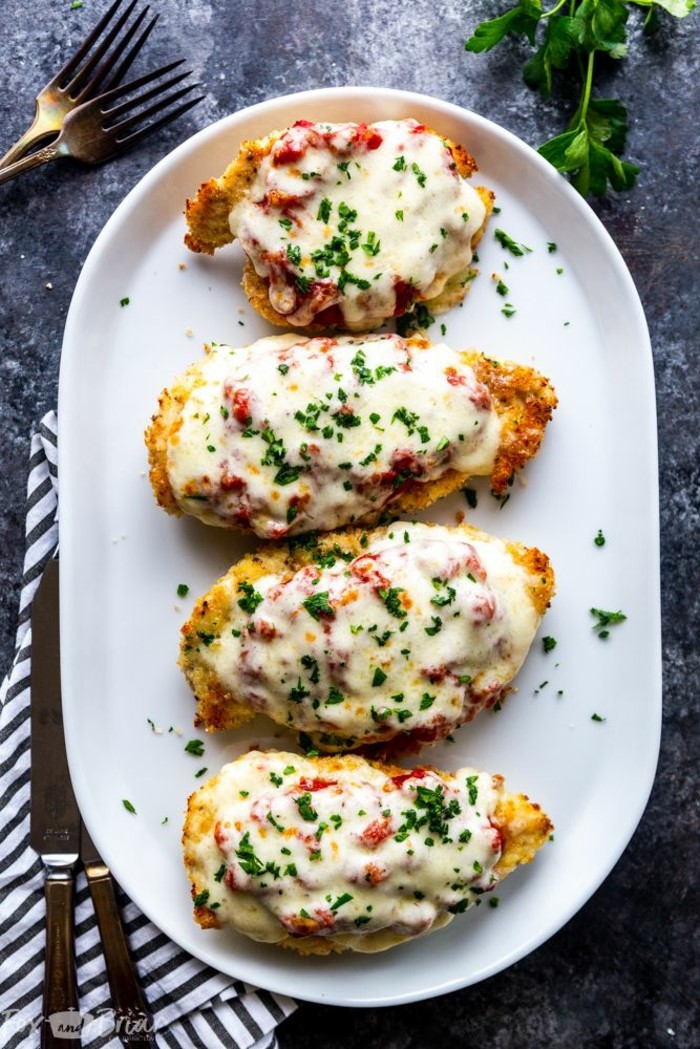 Source: foxandbriar. com
Salmon with wild rice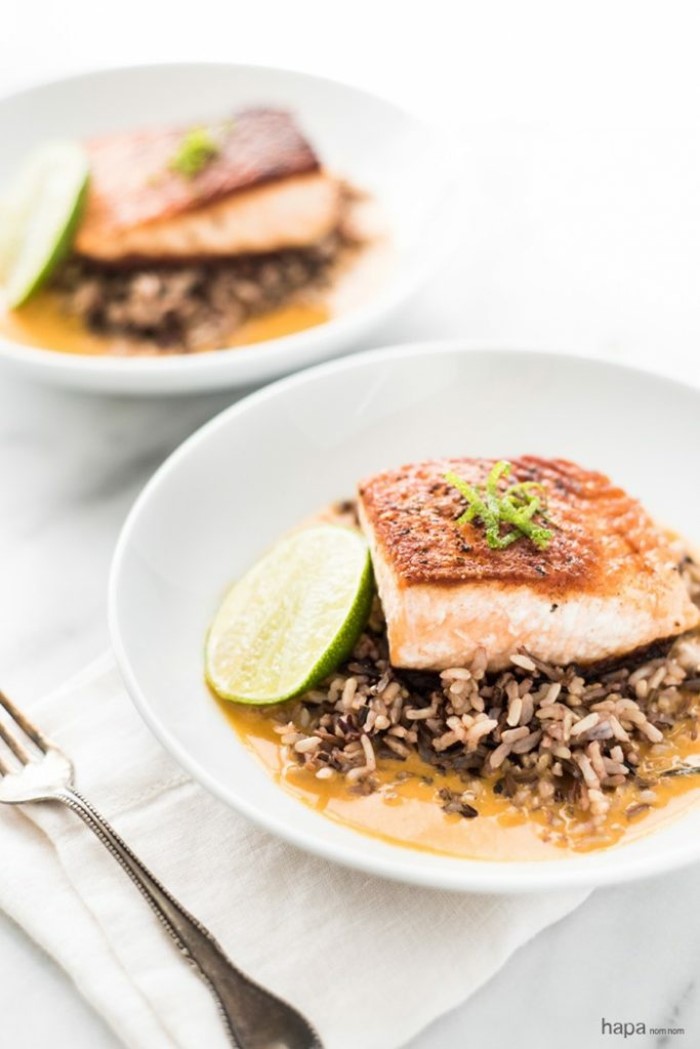 Dinner ideas for tonight – pan seared salmon
Ingredients:
1 cup wild rice
4 tbsp olive oil
2 shallots
2 garlic cloves
1-inch piece of ginger
2 tbsp red curry paste
1 14oz. can coconut milk
1 cup chicken broth
salt
2 limes
2 6oz. salmon fillets
black pepper
2 tbsp butter
Healthy and delicious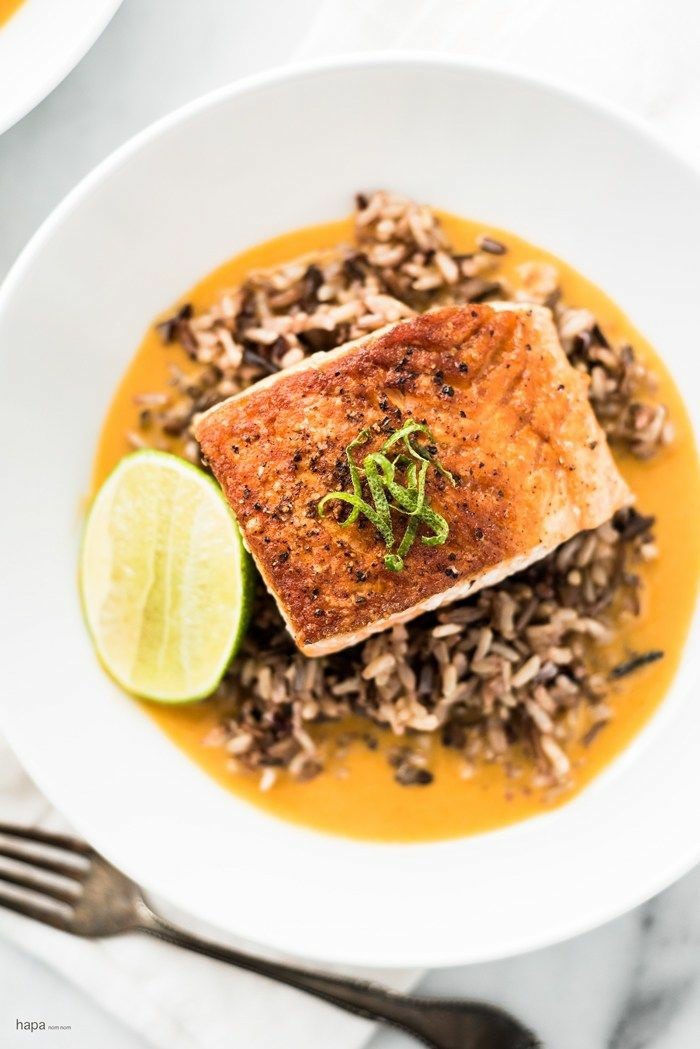 Instructions:
Cook the rice per directions on the package.
In a pan, heat 2 tbsp of olive oil. Add the galic, ginger and shallots and cook for 2-3 minutes. Mix in the curry paste. Then add the chicken broth and coconut milk, along with 1/2 tsp salt. Simmer for about 10 minutes.
Transfer to a blender, add 2 tbsp lime juice and blend.
Season the salmon with salt and pepper.
Heat a skillet over medium heat with 2 tbsp of olive oil and the butter. Add the fillets skin side down. Sear on each side until fully cooked.
Serve in a bowl with 1/2 cup coconut curry broth, top with rice and a salmon fillet. Garnish with lime zest and a lime wedge on the side.
Such a healthy dinner option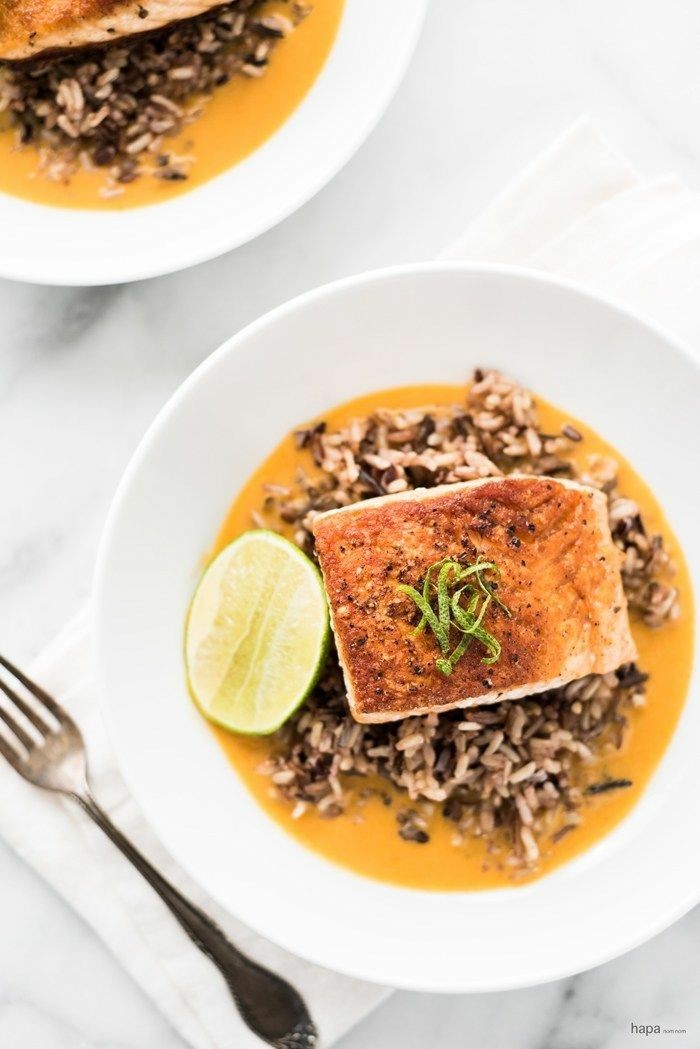 Source: hapanom. com
Creamy butternut squash soup with broiled fontina toasts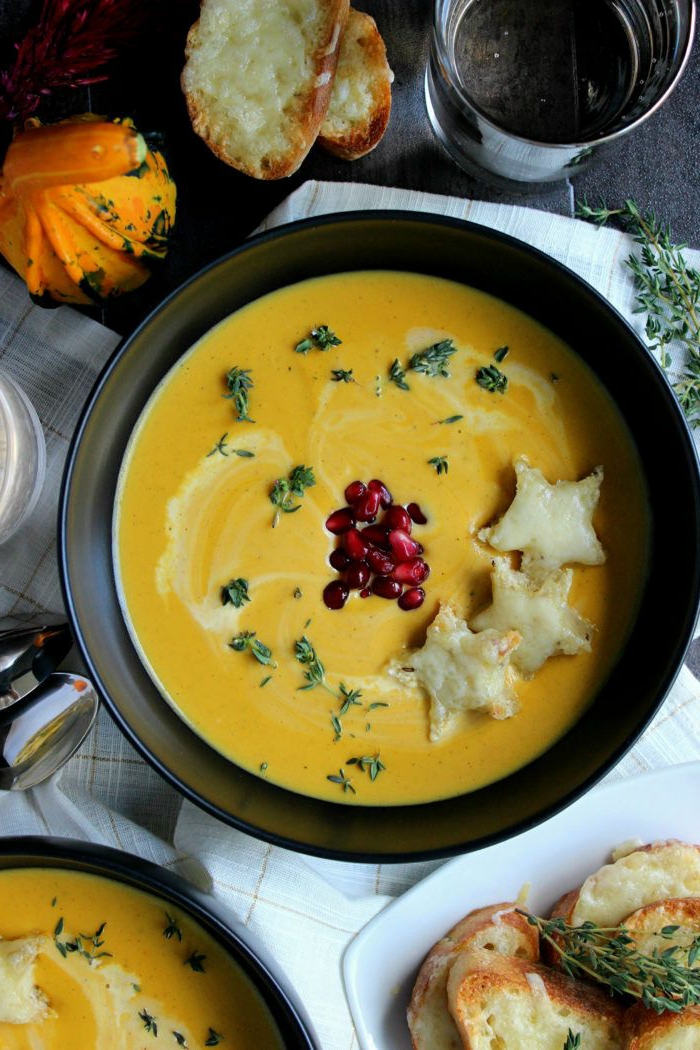 Easy weeknight dinners – butternut squash soup
Ingredients:
For the soup:
1 lb butternut squash, cubed
3 tbsp butter
1 tbsp brown sugar
1/4 tsp cinnamon
1 1/2 cups vegetable broth
1/4 tsp cayenne pepper
1/4 tsp nutmeg
salt and pepper
1/2 cup half & half
fresh thyme
For the toasts:
5 oz. french baguette, sliced
olive oil
1/2 cup shredded fontina cheese
Light dinner idea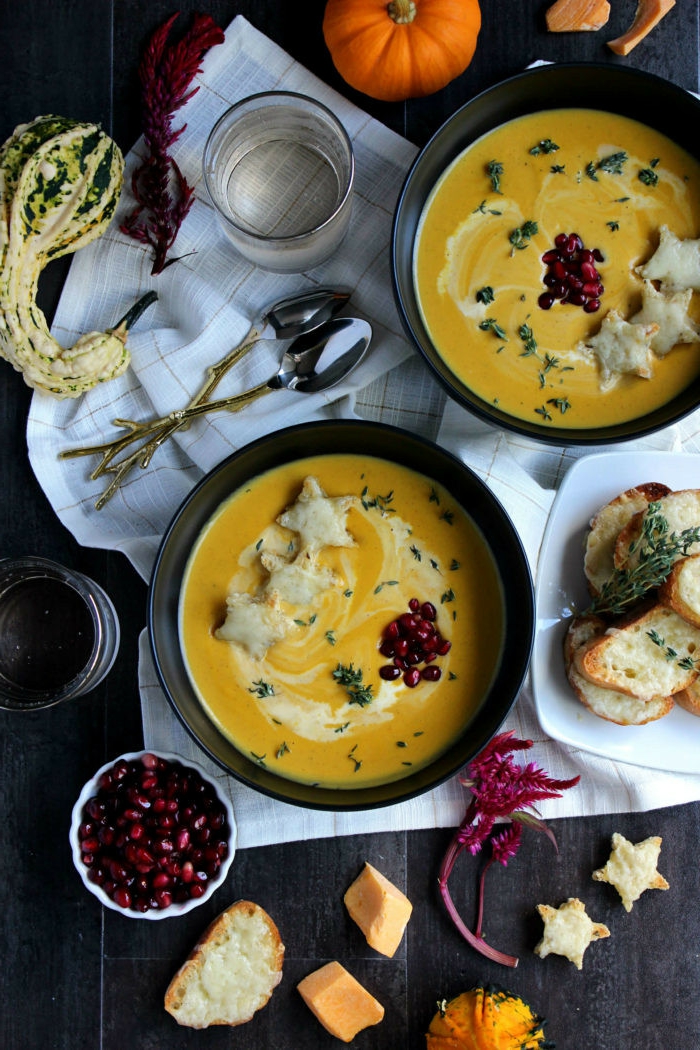 Instructions:
Melt the butter in a large skillet and add the butternut squash, cinnamon and brown sugar. Stir well and saute for 20-25 minutes.
Mash the butternut squash and add the vegetable broth, nutmeg, cayenne pepper, salt and pepper. Simme for 5 minutes.
Transfer to a blender and blend until smooth. Pour it back to the skillet and add the cream.
Pre-heat oven to broil.
Brush the baguette slices with olive oil and arrange them on a baking sheet.
Bake for 2-3 minutes then add the fontina cheese and broil again until the cheese is melted.
You can garnish with thyme, pomegranate seeds and cream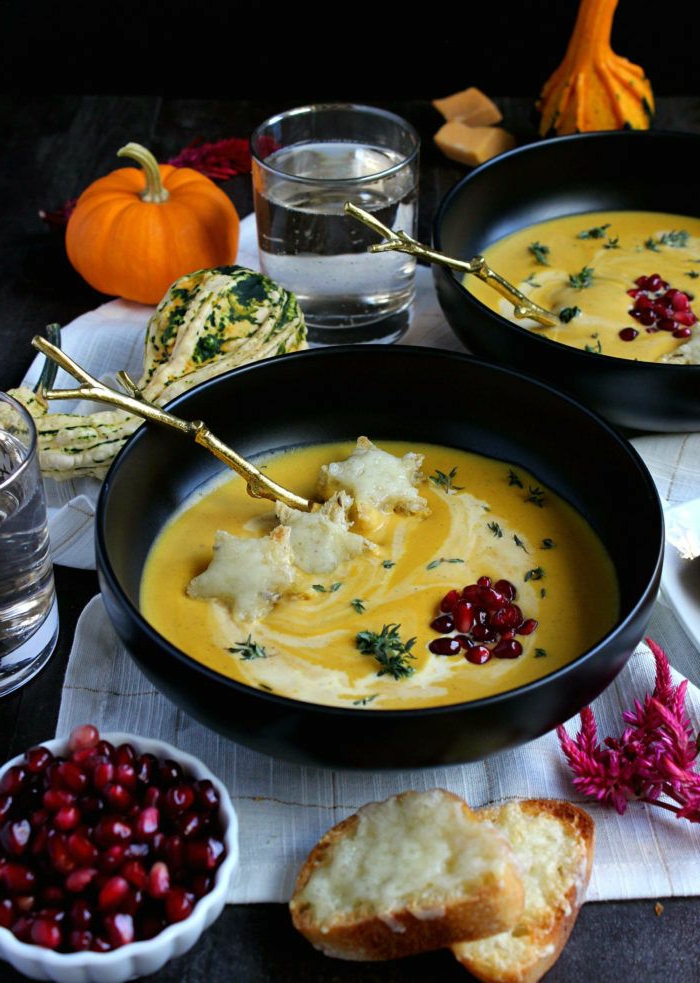 Source: wrytoasteats. com
Spicy penne recipe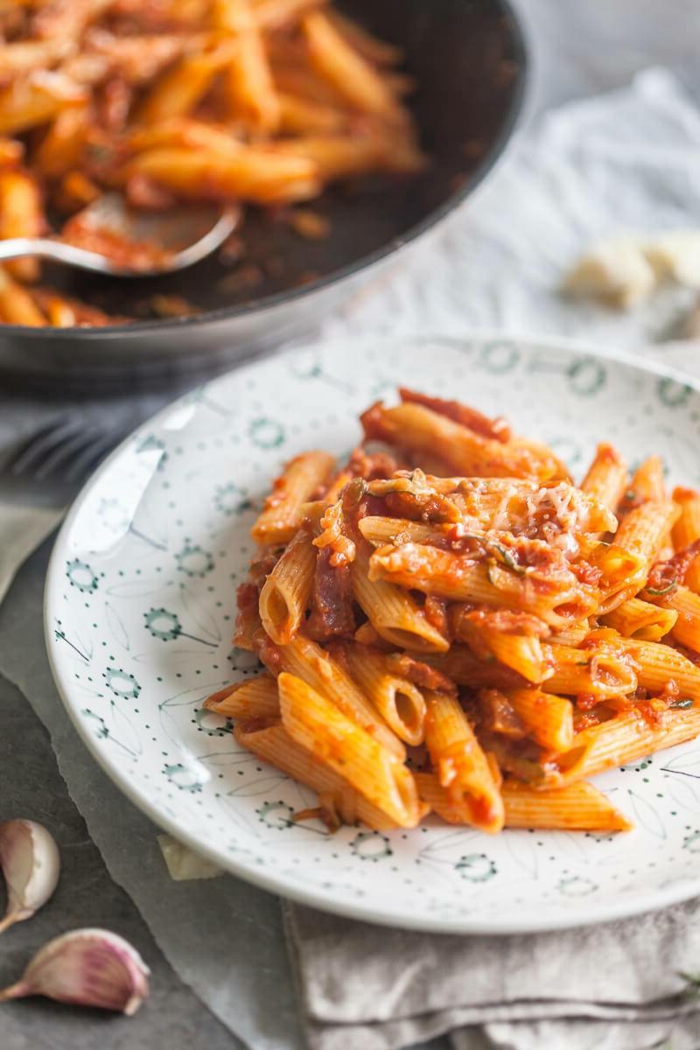 What to cook for dinner tonight? How about some Italian?
Ingredients:
200gr penne pasta
1 onion
3 garlic cloves
1 tbsp olive oil
a few salami slices
400gr diced tomato
1/2 zucchini
fresh basil leaves
salt and black pepper
grated Parmesan cheese
ground chili flakes
You can do no wrong with Italian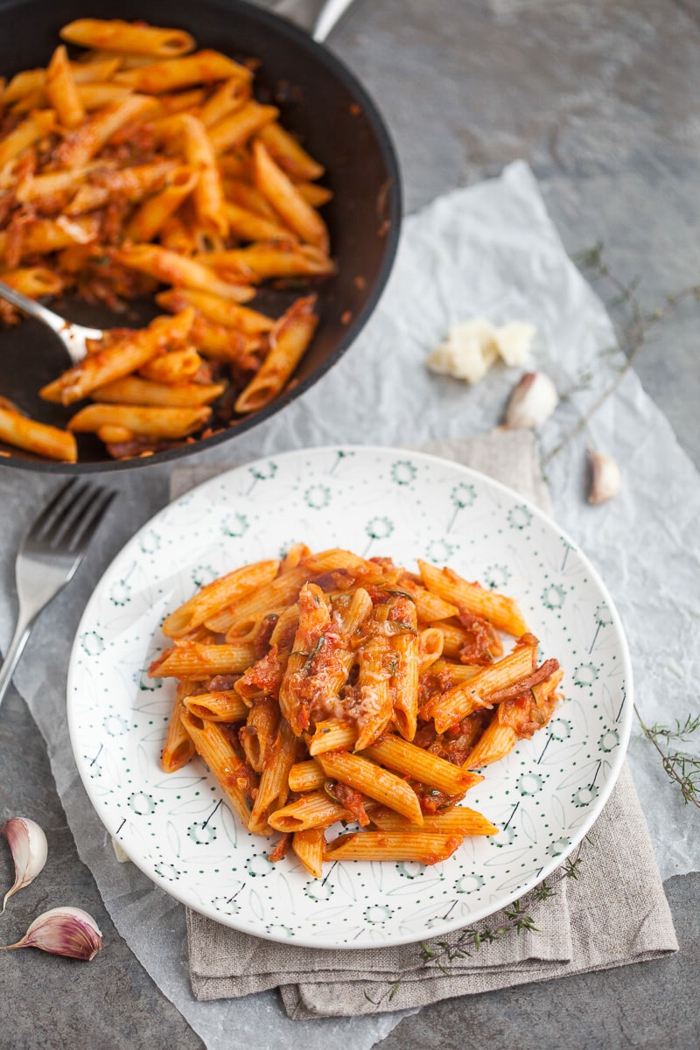 Instructions:
Boil salted water and add the penne pasta, cooking according to package instructions.
In a pan, preheat 1 tbsp olive oil, then add the onion and fry. Add the garlic and diced salami and fry for about 2 minutes. Then, add the grated zucchini, canned tomato and bring to a boil. Season with salt and black pepper and chili flakes. Once it is ready, add the basil leaves.
Once your pasta is cooked add it to the pan with the tomato sauce and add a splash of pasta water. Serve with grated Parmesan cheese.
So yummy!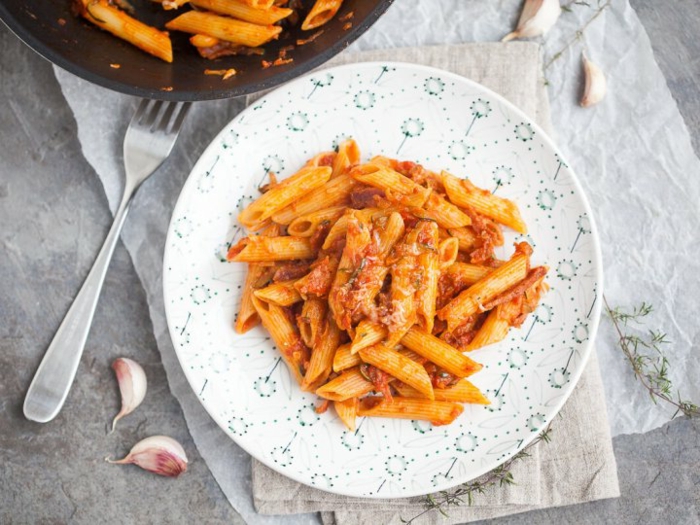 Source: vibrantplate. com
Healthy stuffed bell peppers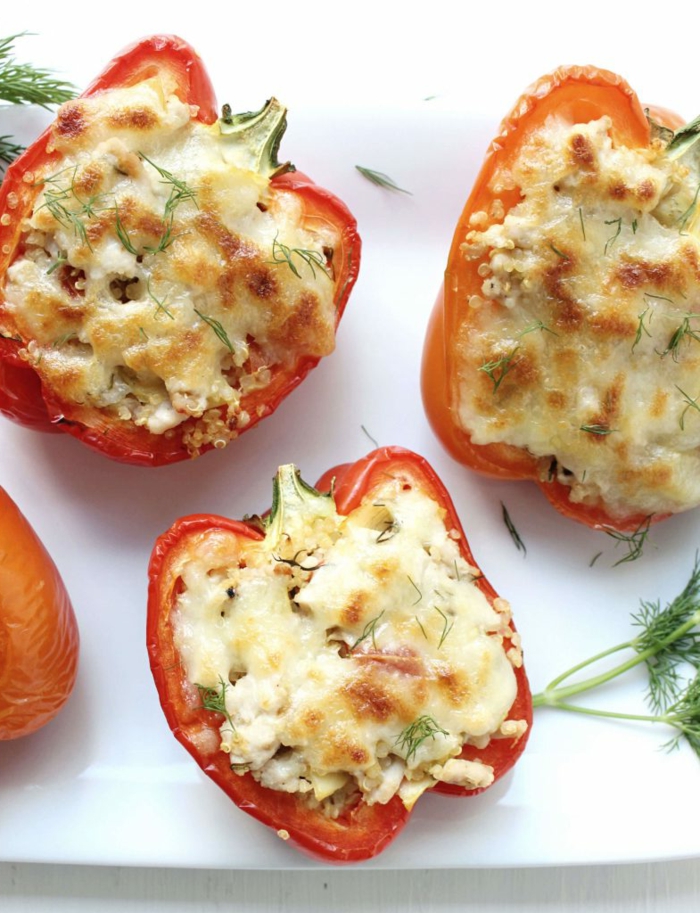 Super quick dinner ideas – stuffed peppers
Ingredients:
2 bell peppers
1/2lb lean ground chicken
1/4 cup artichokes
1 tsp olive oil
1 tomato
1/2 cup cooked quinoa
juice from 1 lemon
1-2 tsp fresh dill
2 tsp minced garlic
1/2 cup shredded mozzarella
Healthy option for your next dinner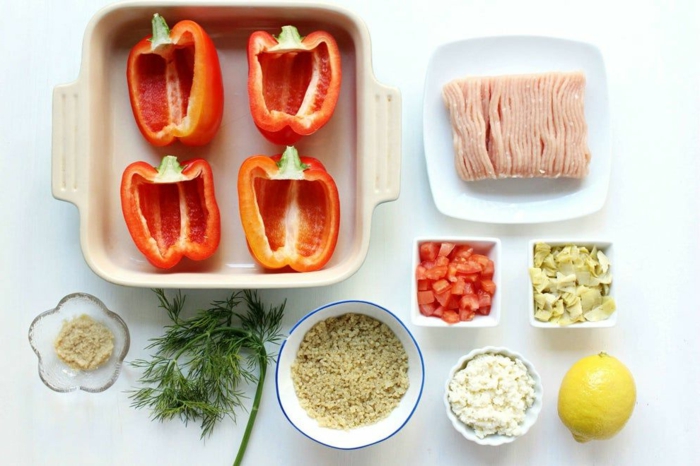 Instructions:
Preheat oven to 350°F.
Slice the bell peppers in half, place them on a baking sheet and cook for 20 minutes.
In a skillet heat olive oil, add the ground chicken and cook for about 10 minutes. Then, add the rest of the ingredients except for the mozzarella cheese, reduce heat to low and simmer for 5 minutes.
To the baking dish with the peppers add shallow layer of water. Fill the peppers with the filling and top with mozzarella cheese. Bake for additional 20 minutes.
Greek-style dinner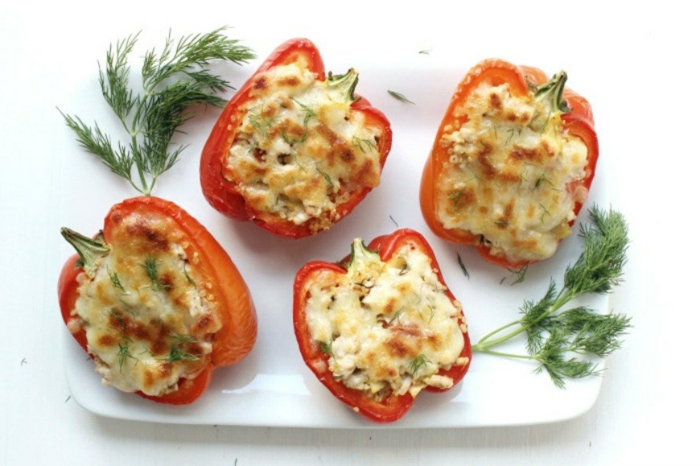 Source: wrytoasteats. com
Braised short rib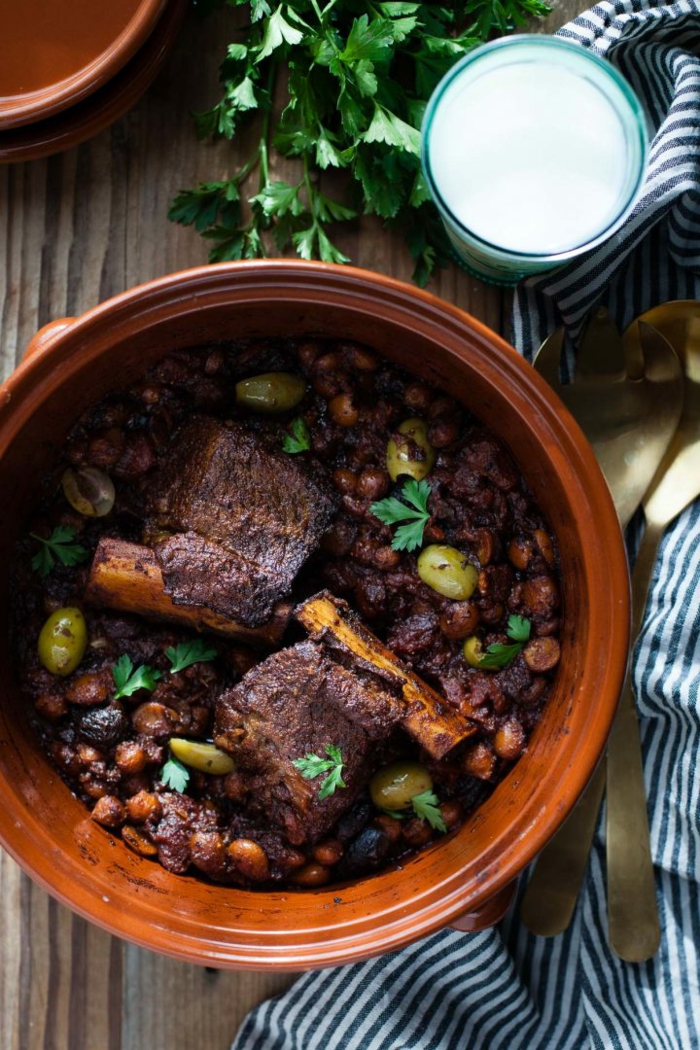 Easy dinner recipes for two – a meaty option
Ingredients:
2 beef short ribs
1 tbsp brown sugar
1 tbsp paprika
3/4 tsp ground cinnamon
1 1/2 tsp turmeric
1 tsp ground ginger
1/2 tsp ground cardamom
1/2 tsp salt
1/4 tsp cayenne
2 tbsp olive oil, divided
2 tsp minced ginger
1/4 tsp pepper
2 tsp minced garlic
2 cups chicken broth
1 14.5oz. can chopped tomatoes
1 cup canned chickpeas
1/2 cup dried figs
1 tbsp tomato paste
1/2 cup marcona almonds
1/4 cup green olives
2 tbsp fresh parsley leaves
For the quinoa:
1 cup quinoa
1 tbsp butter
2 cups chicken broth
1/4 tsp salt
You won't regret trying this recipe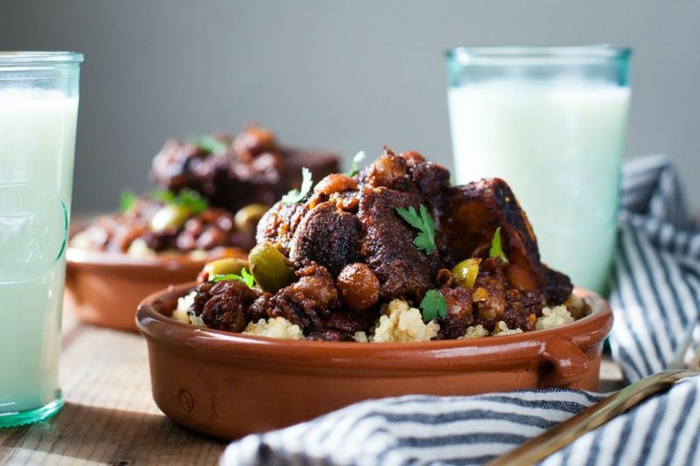 Instructions:
Combine all 9 spices.
Cover the short ribs with the herbs mixture and let them marinate for 30 minutes – 1 hour.
Preheat oven to 325°F.
In a clay pot heat 1 tbsp oil, heat until hot and brown ribs on all 3 meaty sides for about 1 minute per side. Transfer meat to a plate.
Add 1 tbsp olive oil, ginger and garlic to the clay pot and saute for 1 minute.
Add the chicken broth, tomatoes, figs, chickpeas, tomato paste and the remaintin spices mixture. Place the rib in the middle of the pot and bring to a boil.
Spoon some of the sauce over the ribs and add the almonds. Cover the pot and braise the meat in the oven for about 2 and a half hours.
In a pan melt the butter, add quinoa and toast for 3-4 minutes, stirring frequently.
Add the chicken broth and salt and bbring to a boil, Reduce heat and cover for 15 minutes.
Serve the short rib over cooked quinoa and top with olives and parsley.
This looks so delicious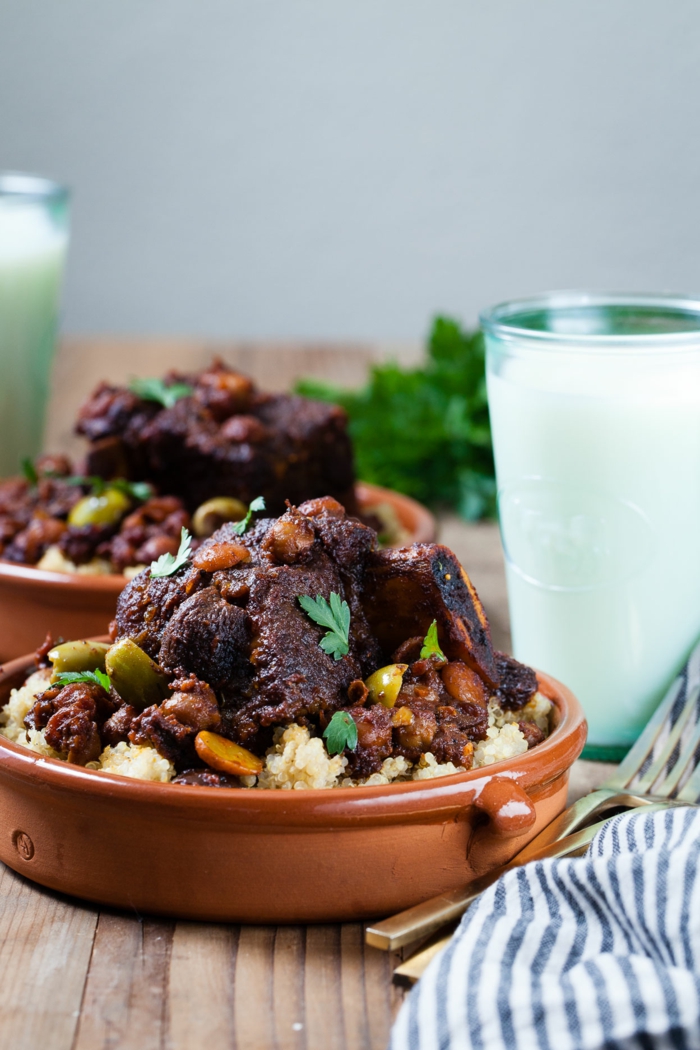 Source: snixykitchen. com
Famous all over the world – Fillet Mignon with balsamic tomatoes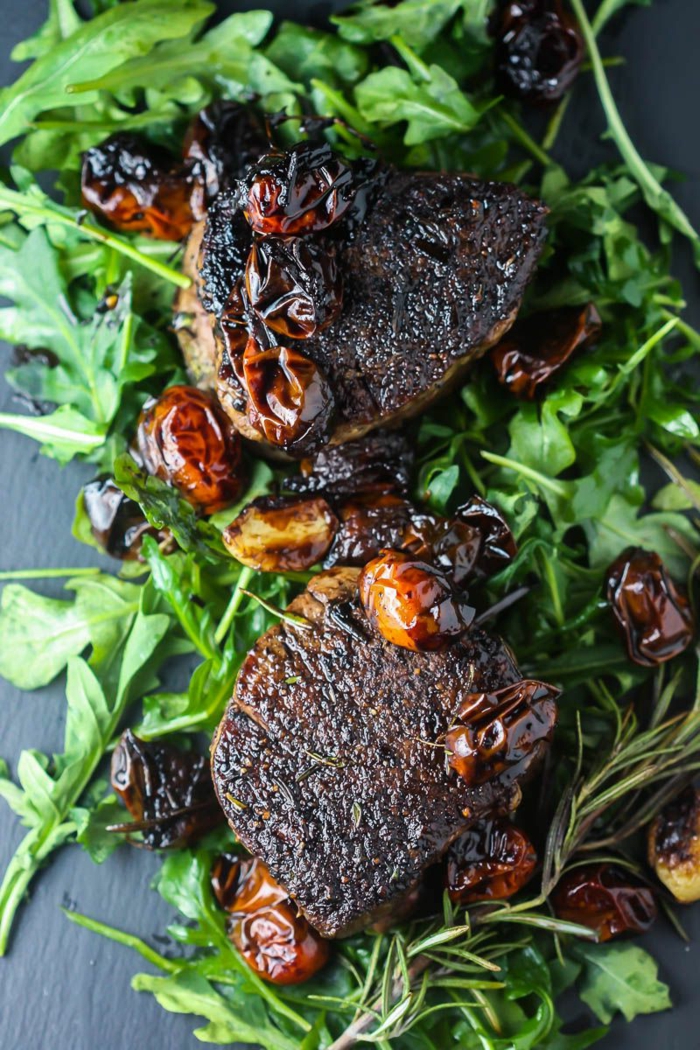 Easy dinner recipes for beginners – fillet mignon
Ingredients:
12 oz. fillet mignons
salt and pepper
1 tbsp olive oil
4 sprigs rosemary
4 sprigs thyme
2 garlic cloves, minced
2 tbsp butter
For the balsamic tomatoes:
1 pint grape tomatoes
1 tbsp olive oil
2 sprigs rosemary
2 sprigs thyme
1 garlic clove, minced
salt and pepper
1/3 cup balsamic vinegar
2 tsp sugar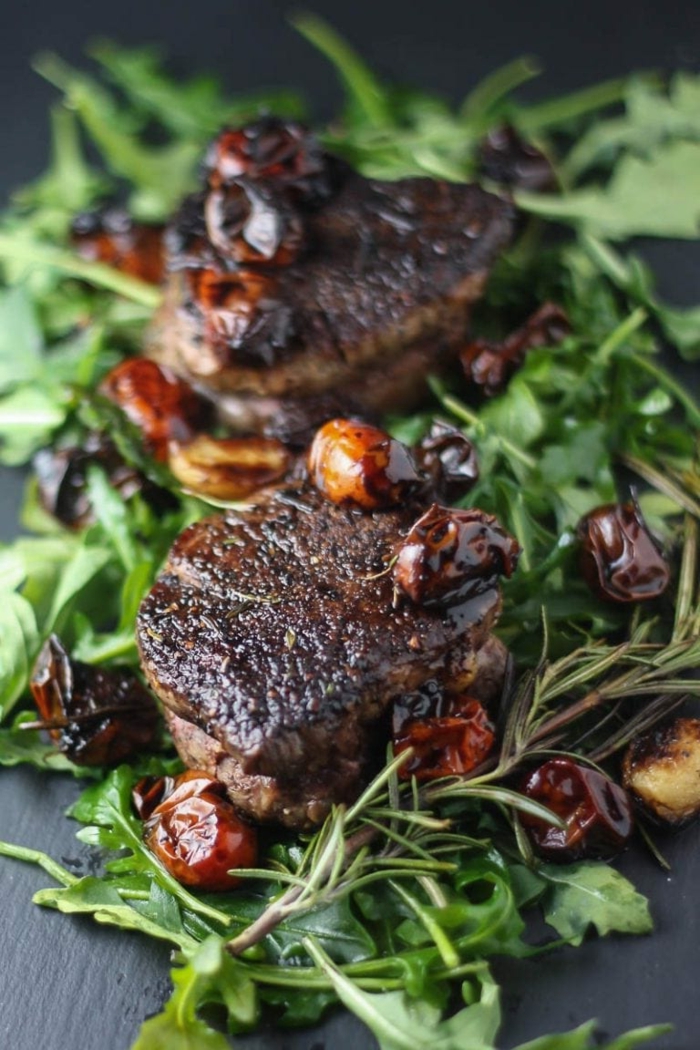 Instructions:
Preheat oven to 475°F.
Season the fillets with salt and pepper on both sides.
Heat oil in an iron skillet and add the fillets. Sprinkle the rosemary, thyme and garlic and cook the fillets for 3 minutes on each side, adding 1 tbsp of butter to each fillet after you turn.
Transfer the skillet to the oven and cook for additional 3-5 minutes.
In a pan, heat olive oil. Add the tomatoes, garlic, herbs, salt and pepper and sugar. Cook until tomatoes are soft, then add the vinegar. Reduce heat to medium, add the vinegar and cook for about 5 minutes.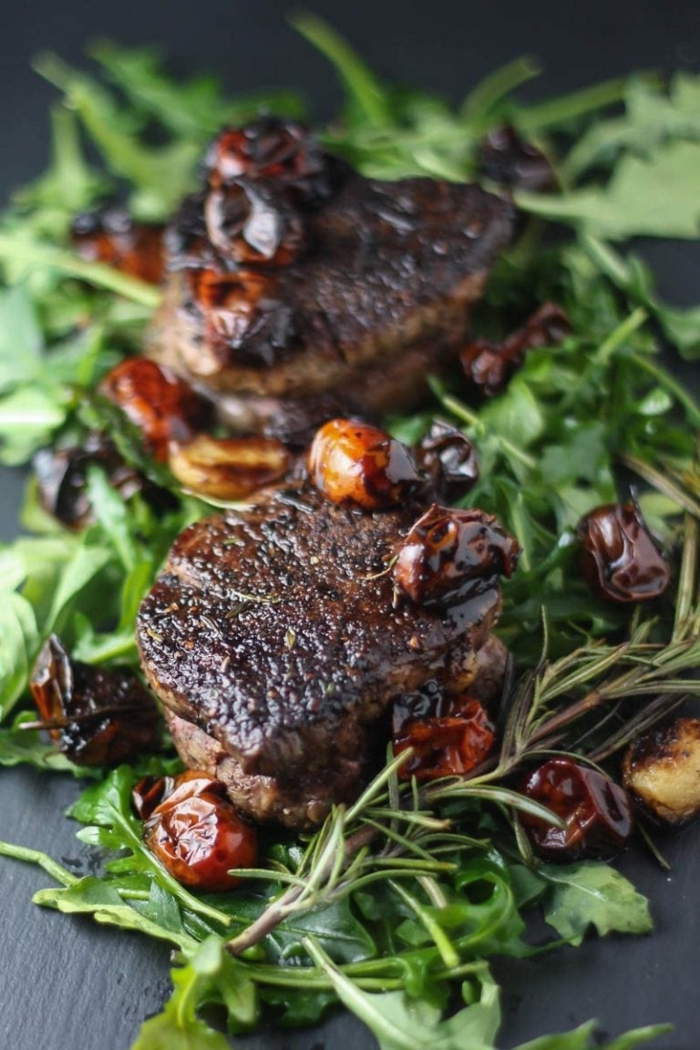 Source: whatshouldimakefor. com
Quick and easy dinner recipes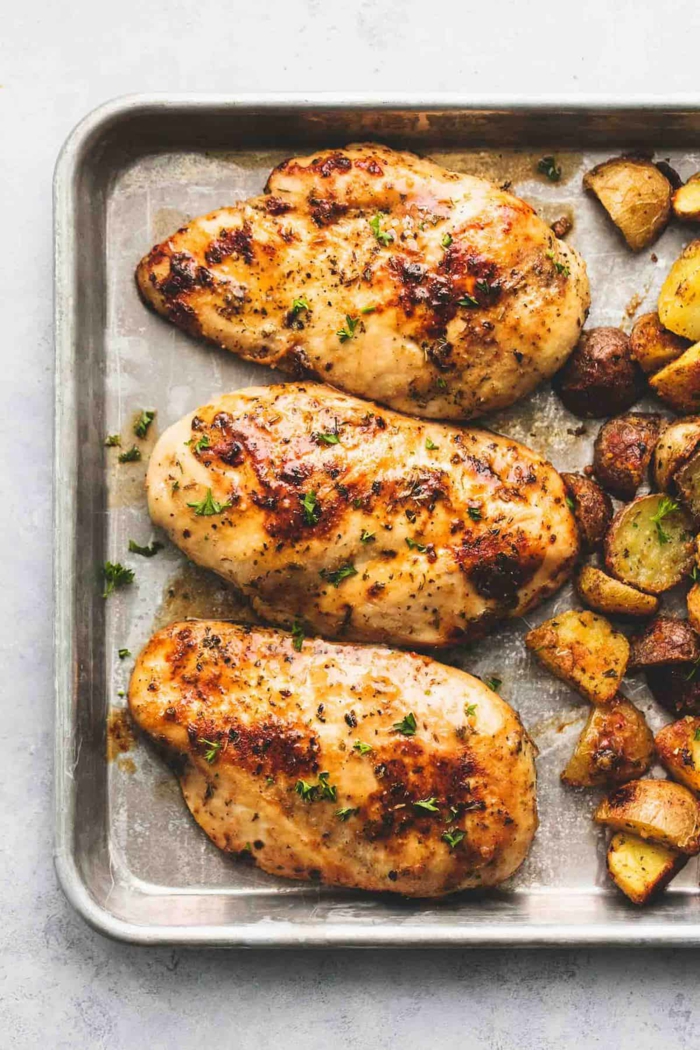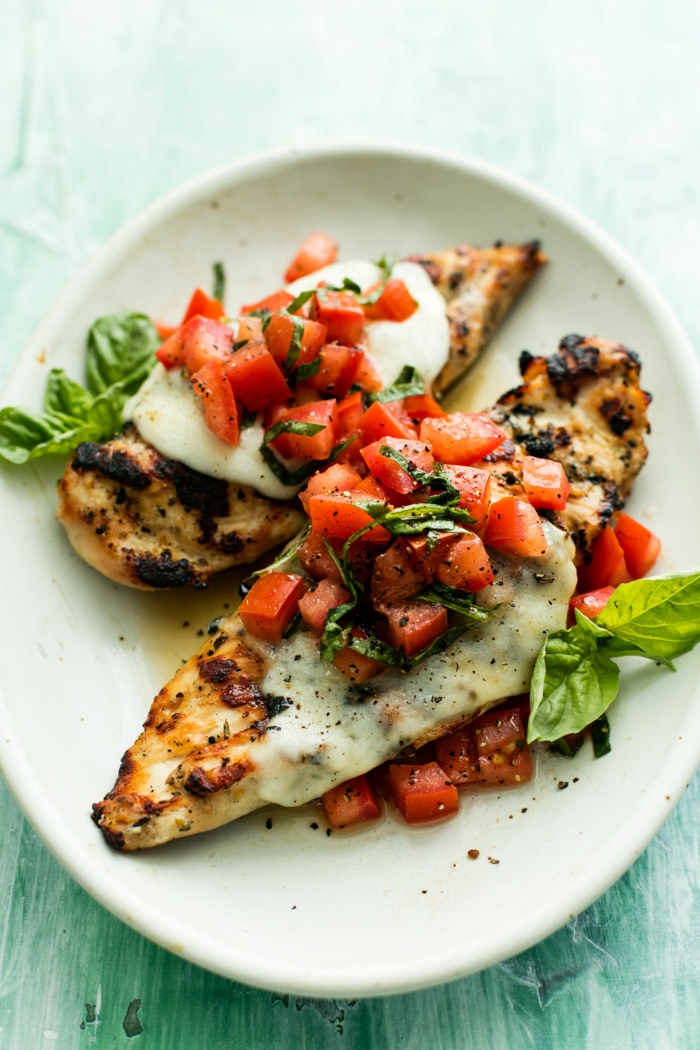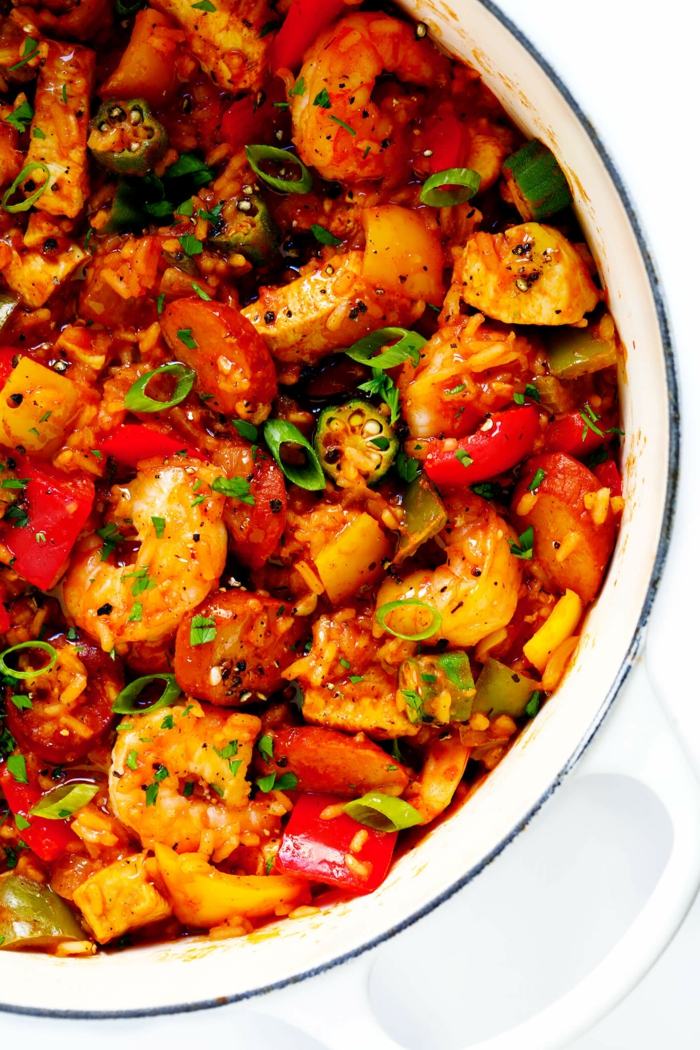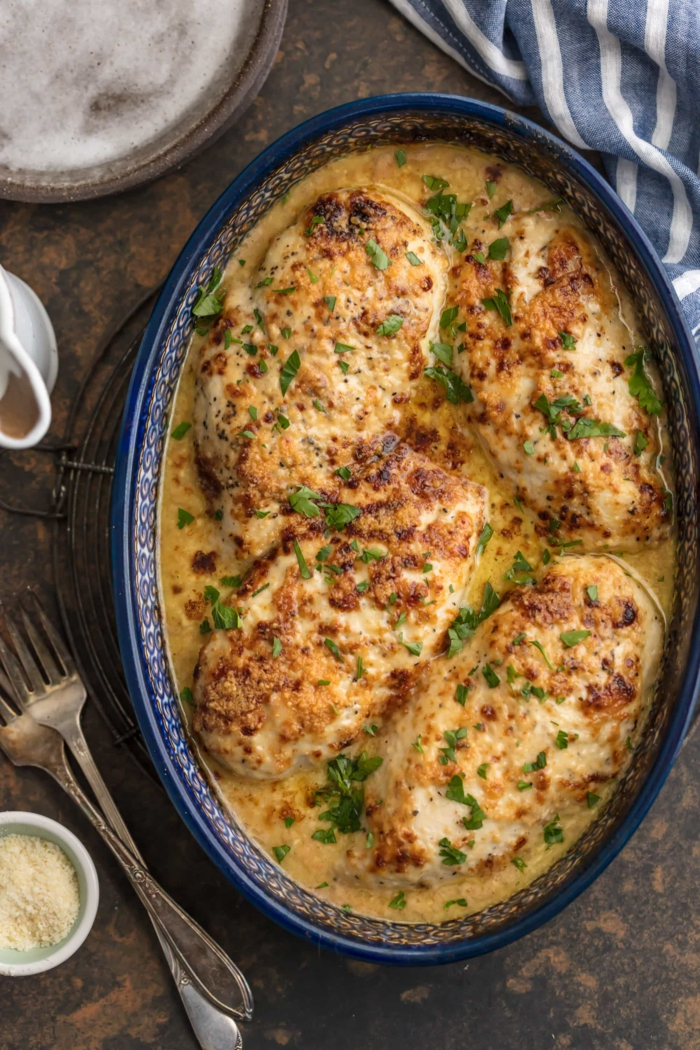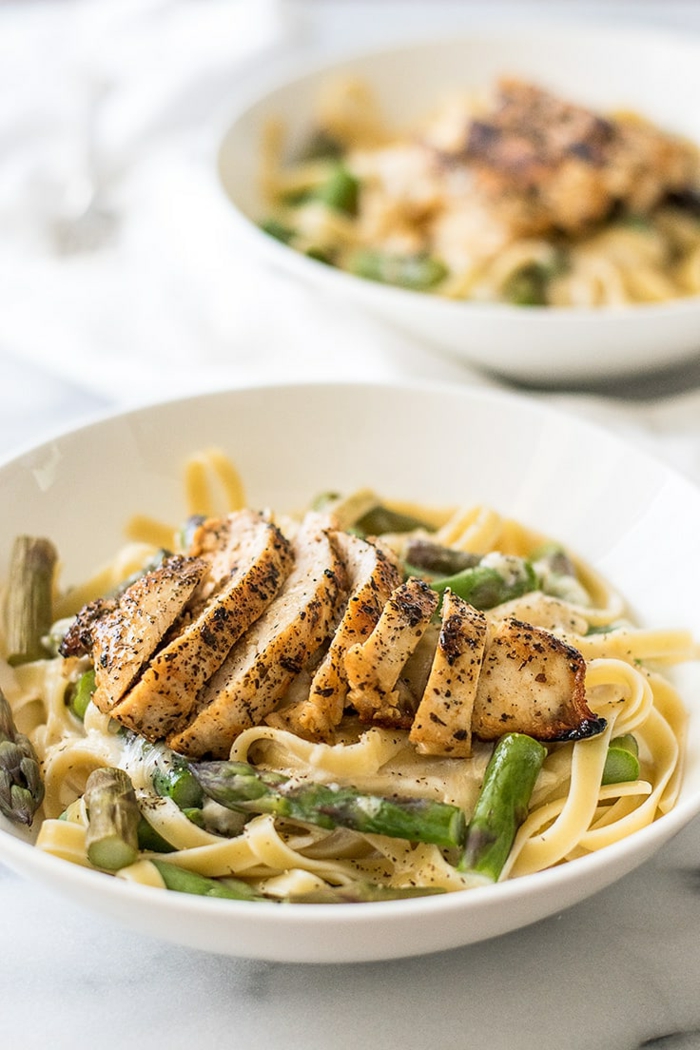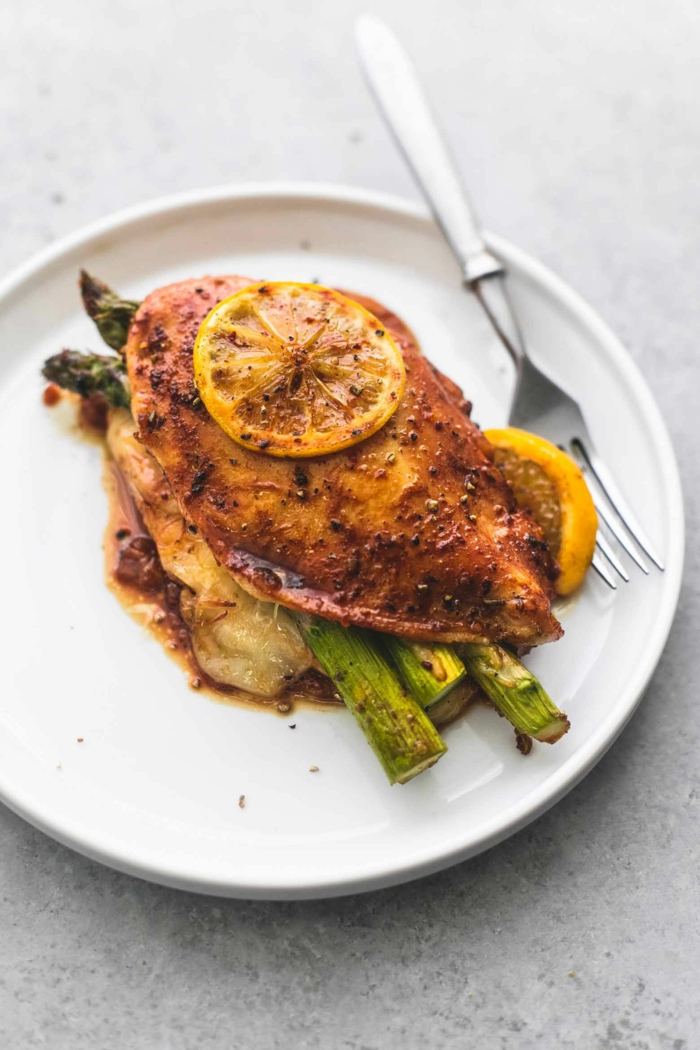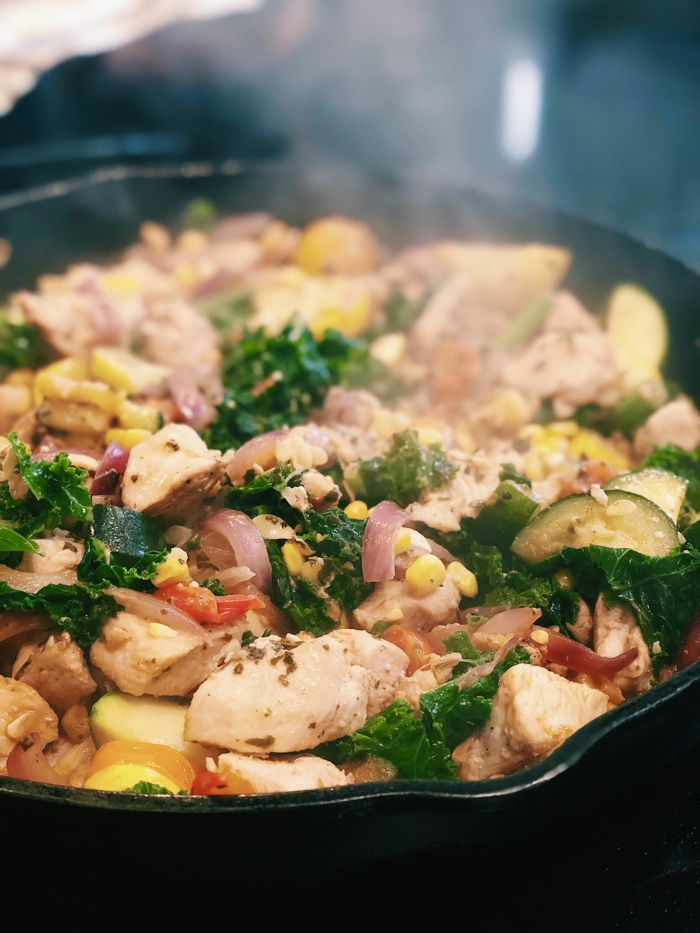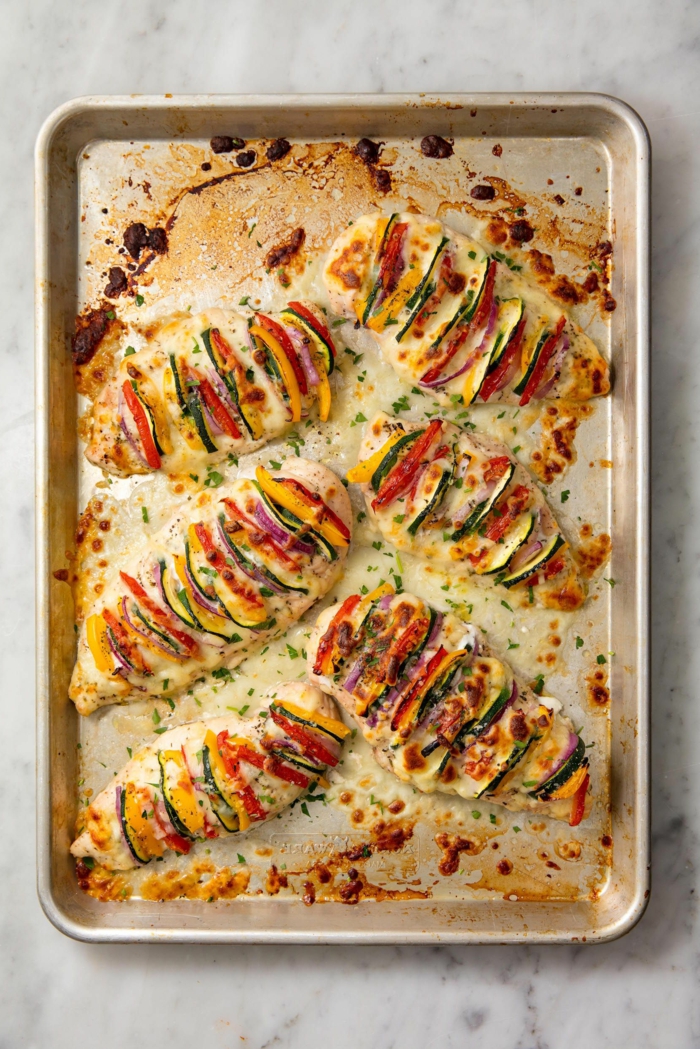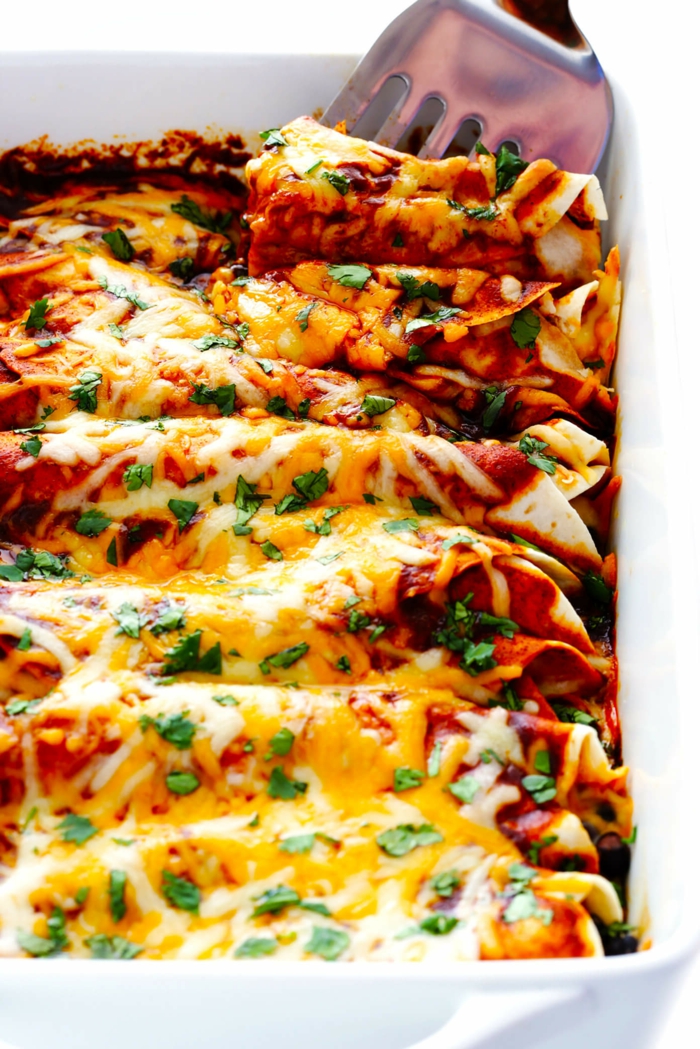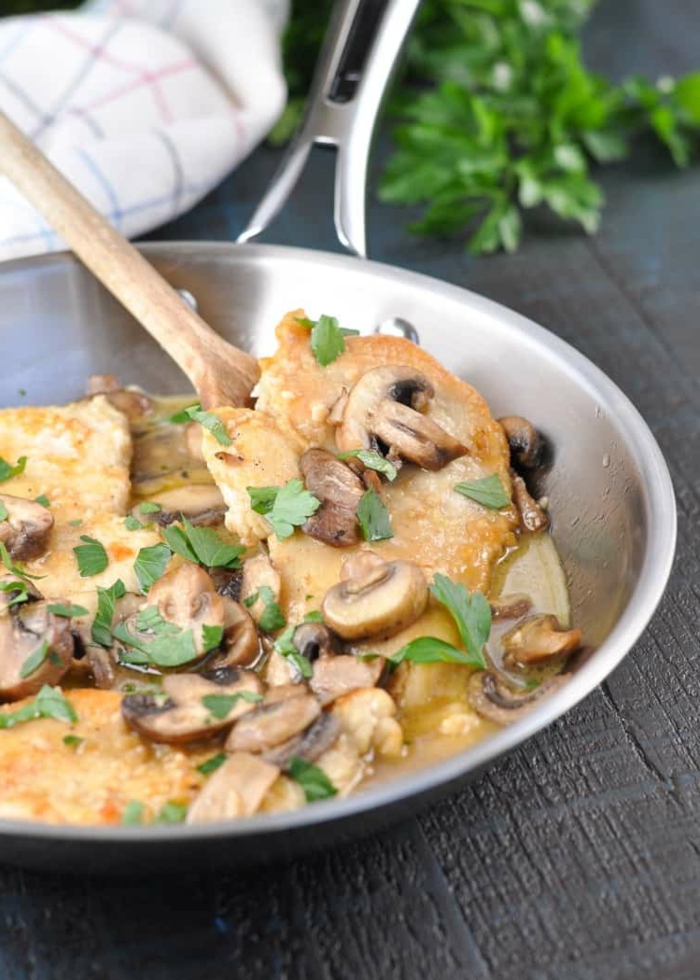 Chicken parmesan gnocci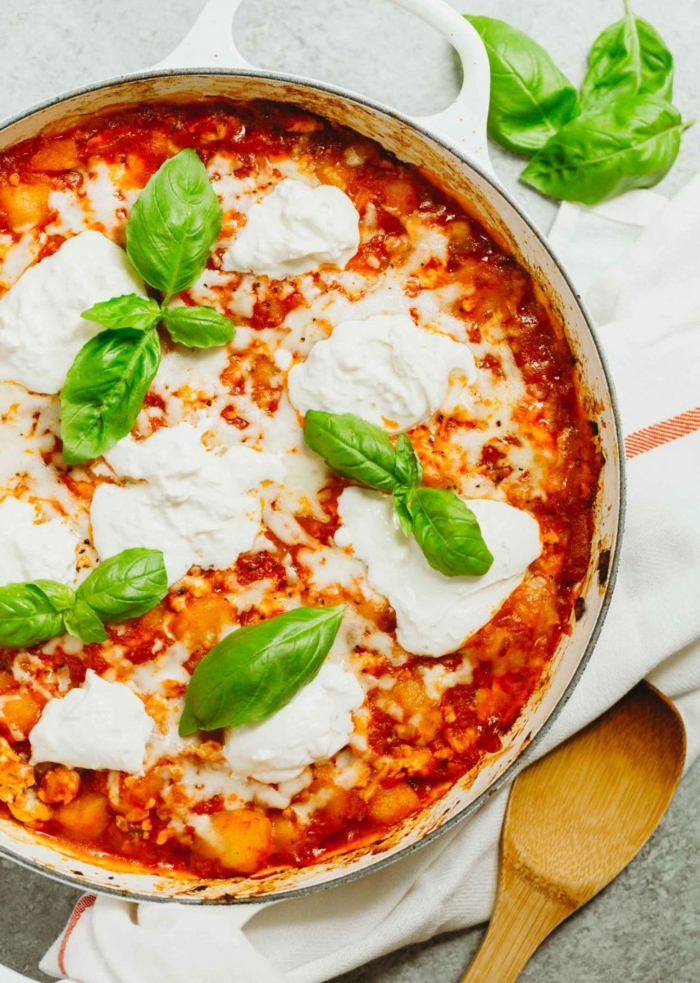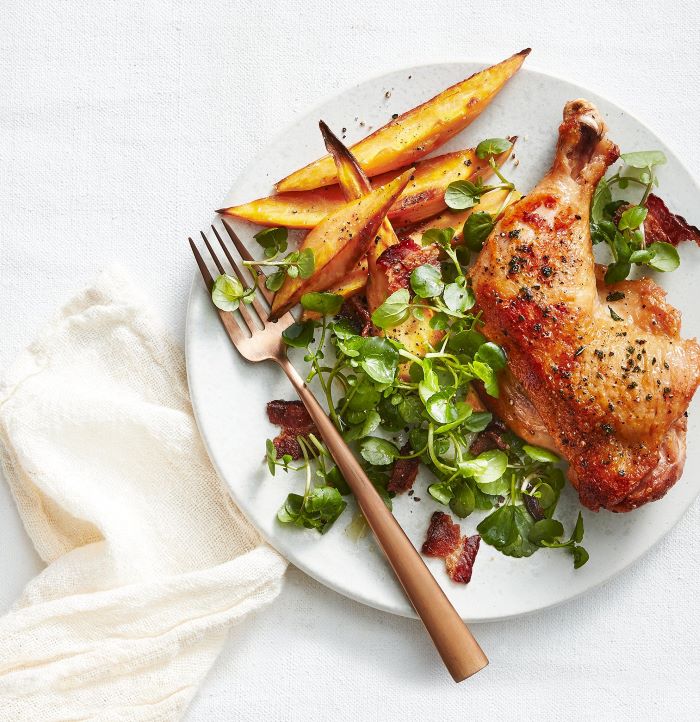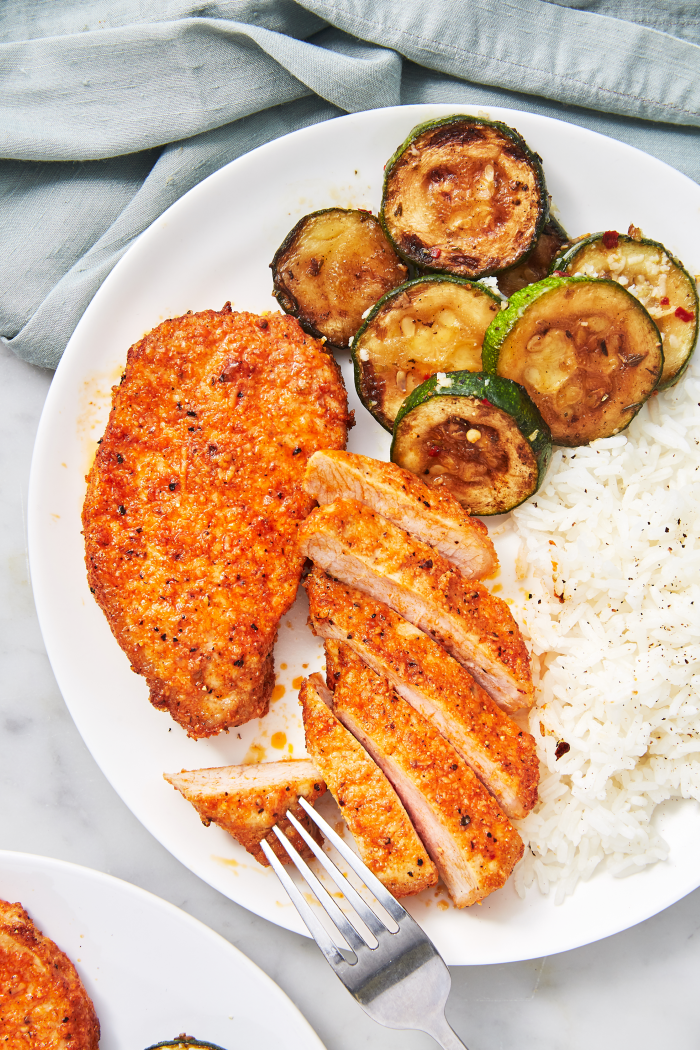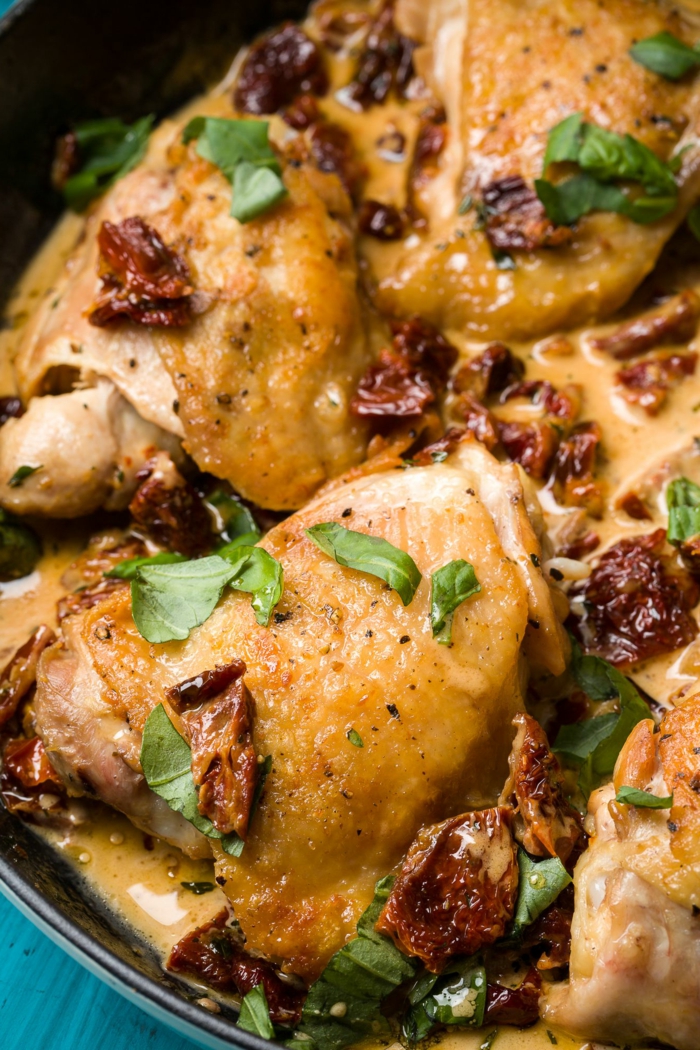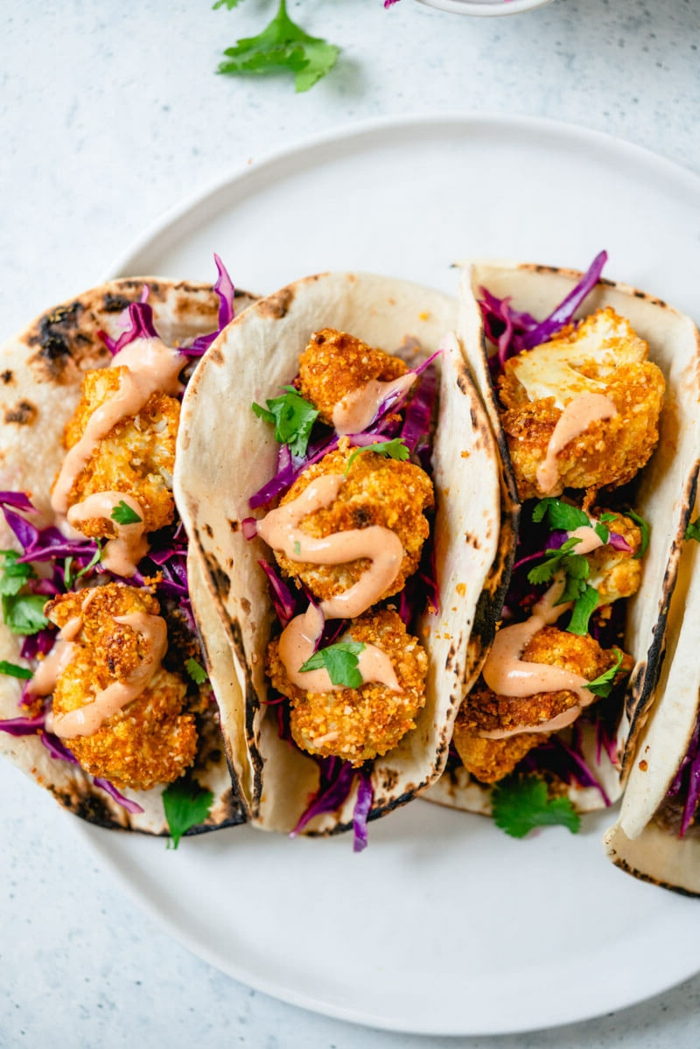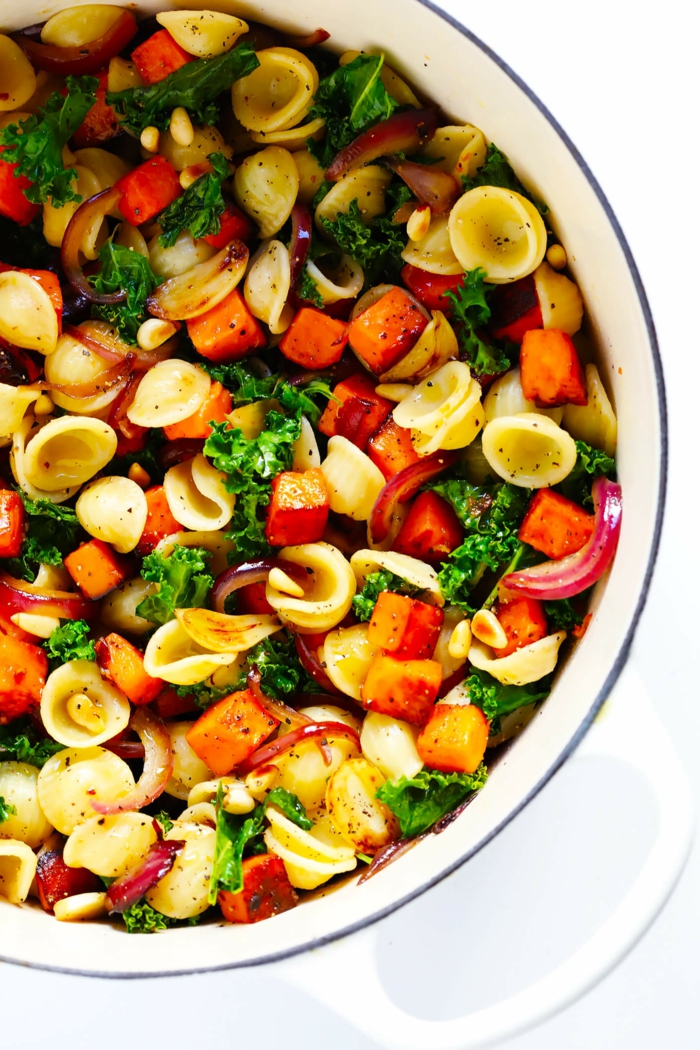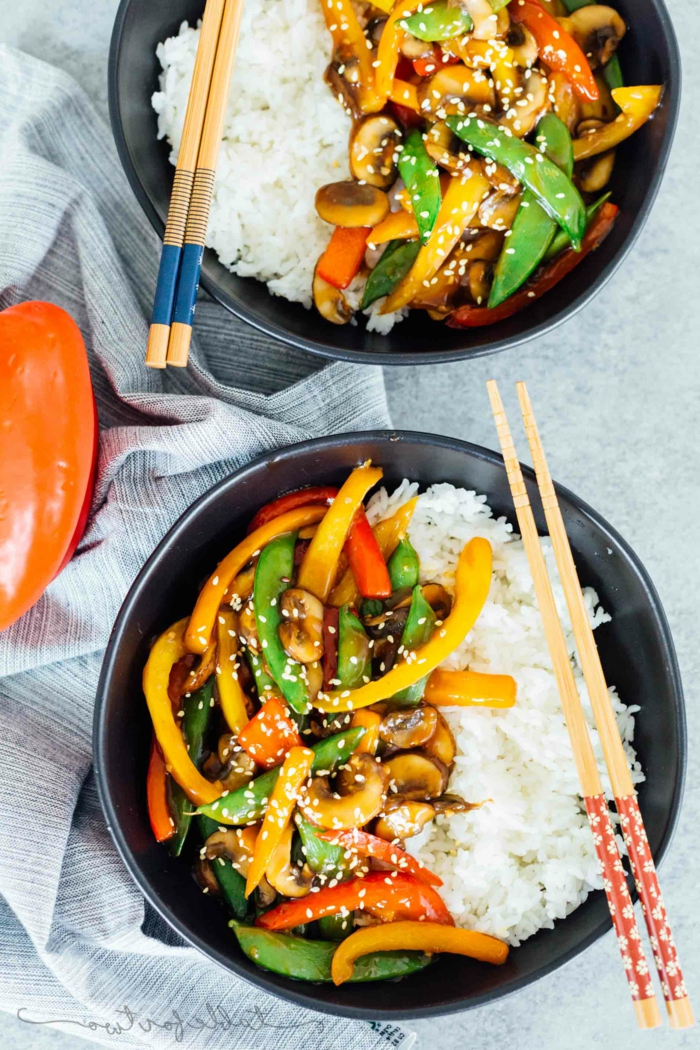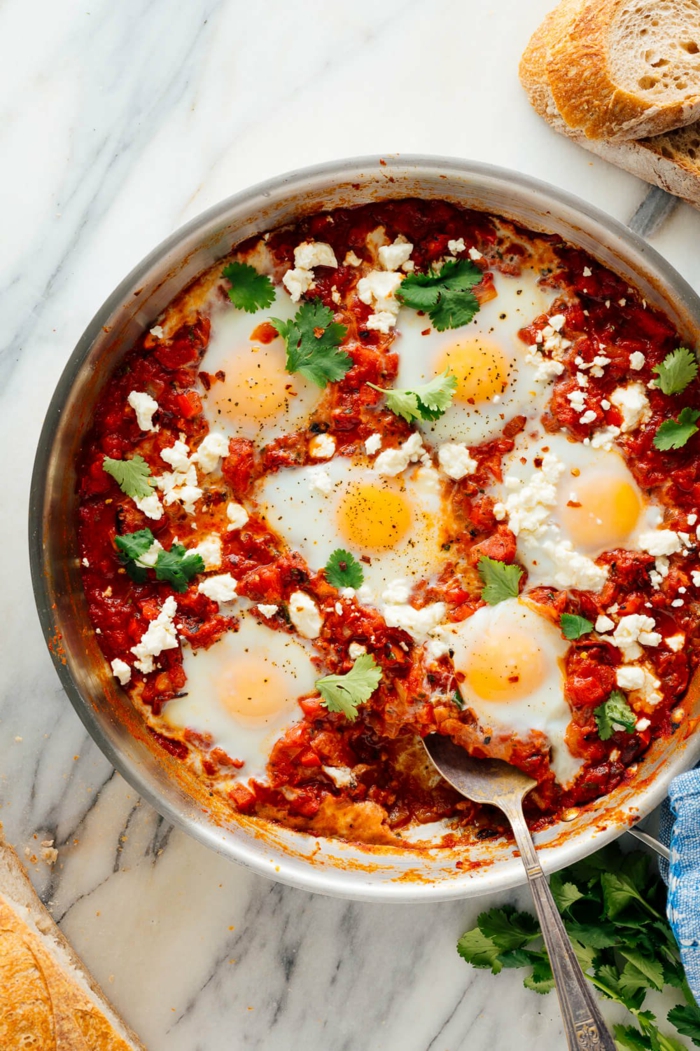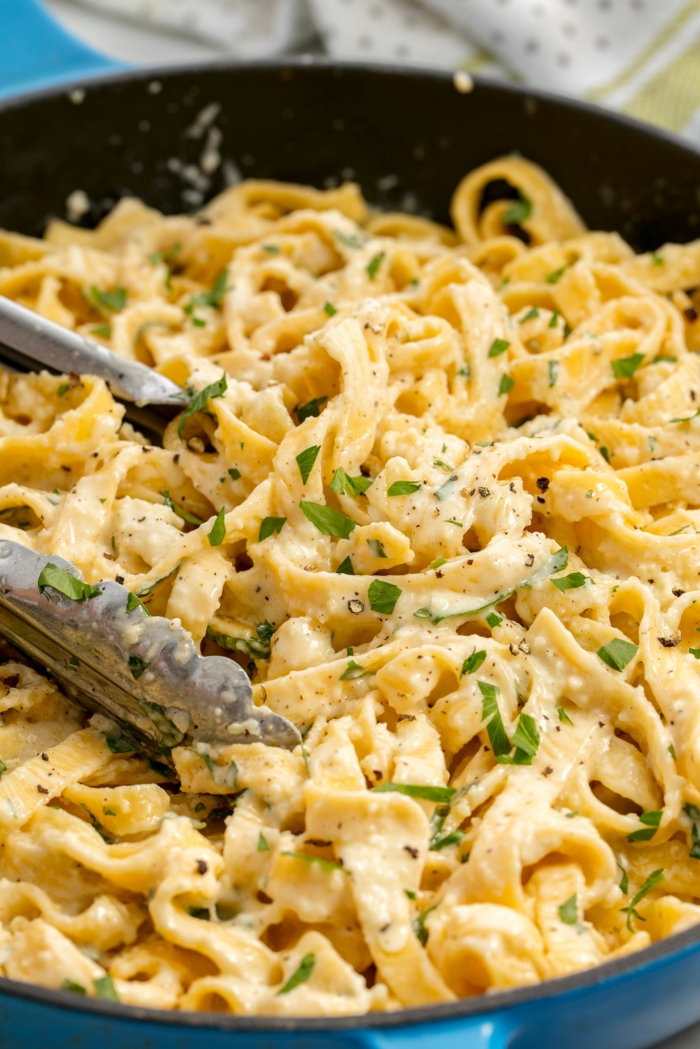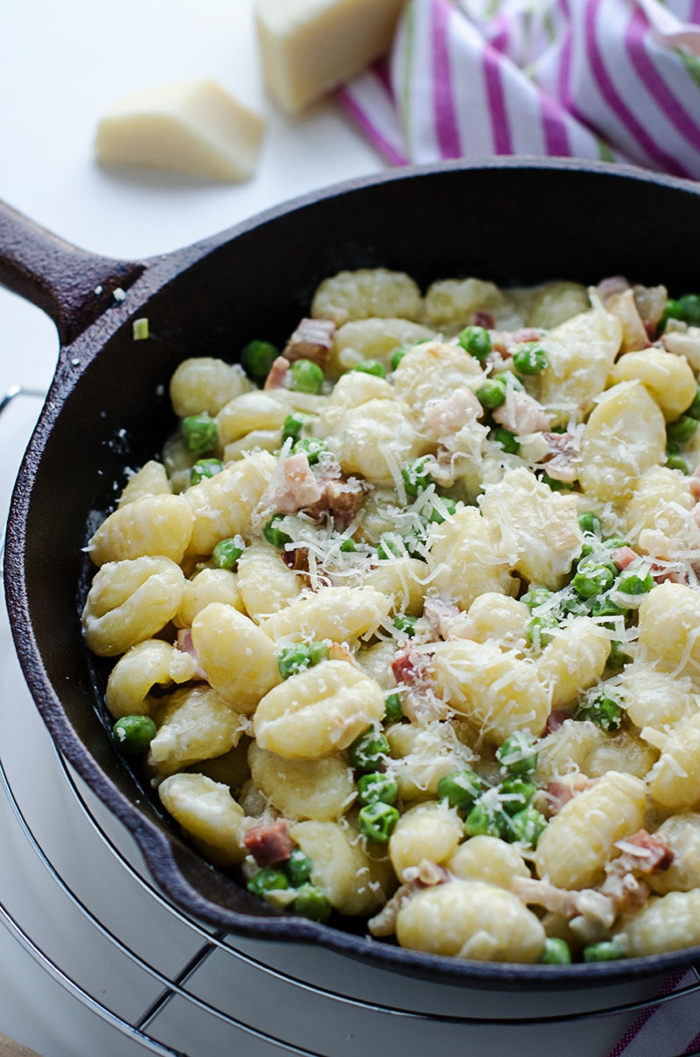 Good home cooked meals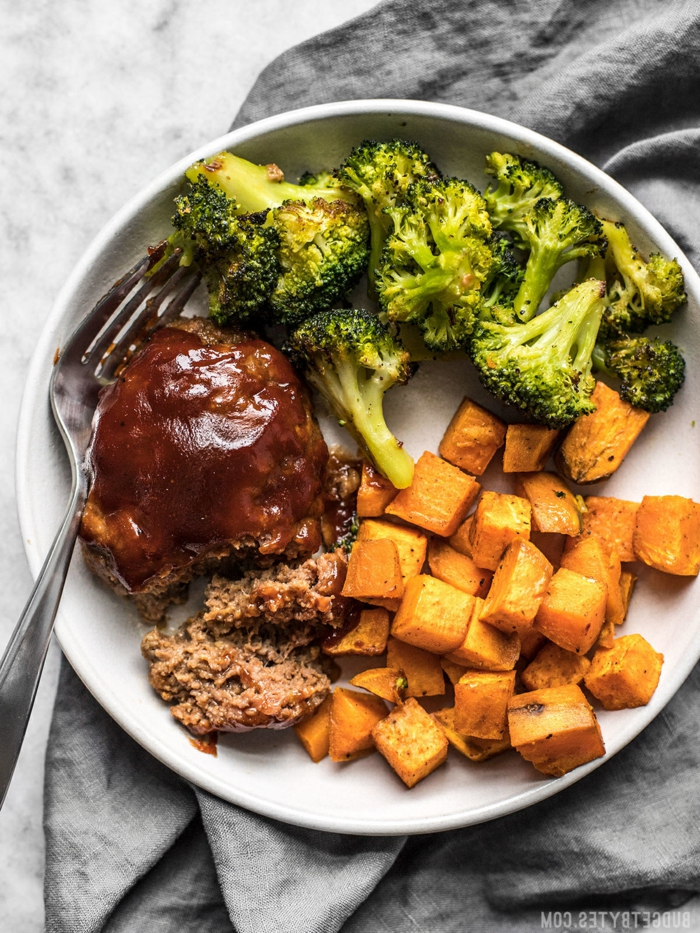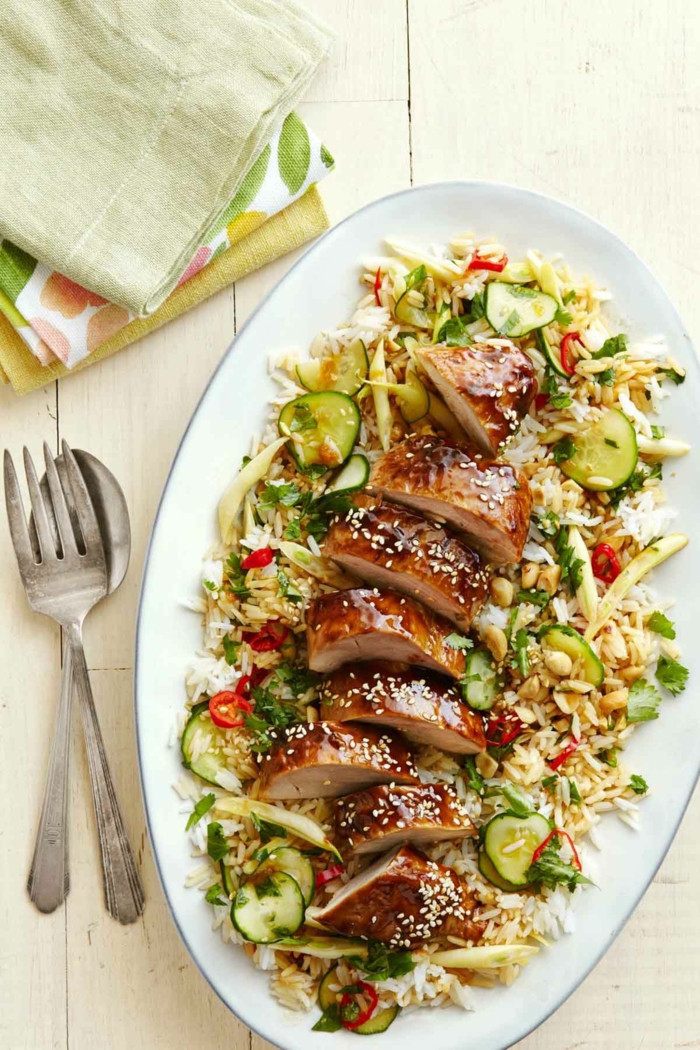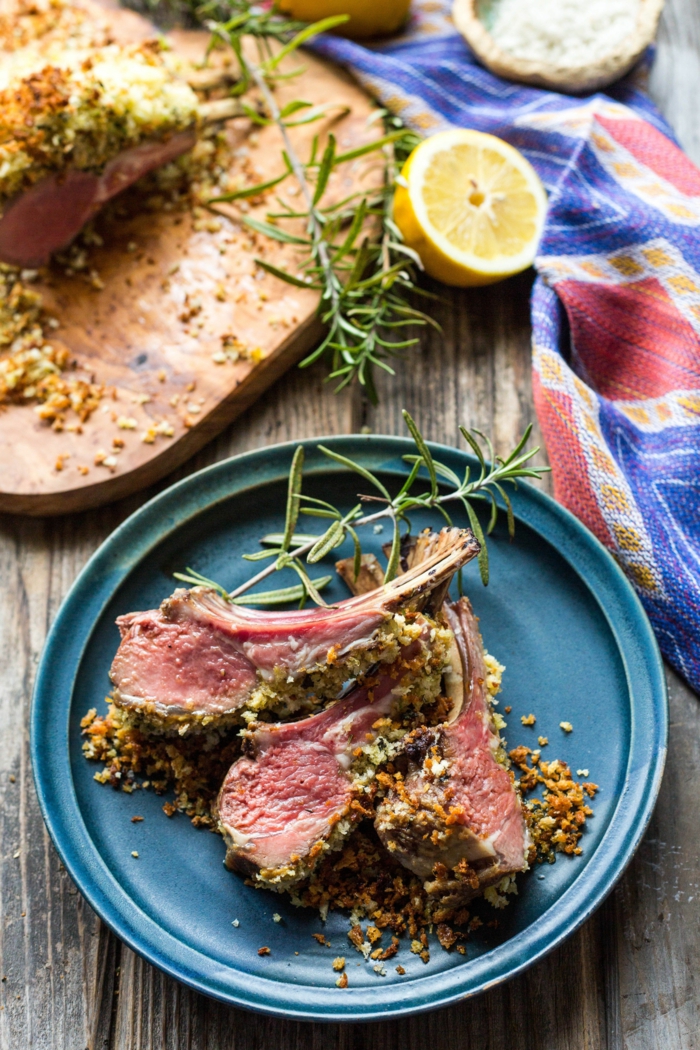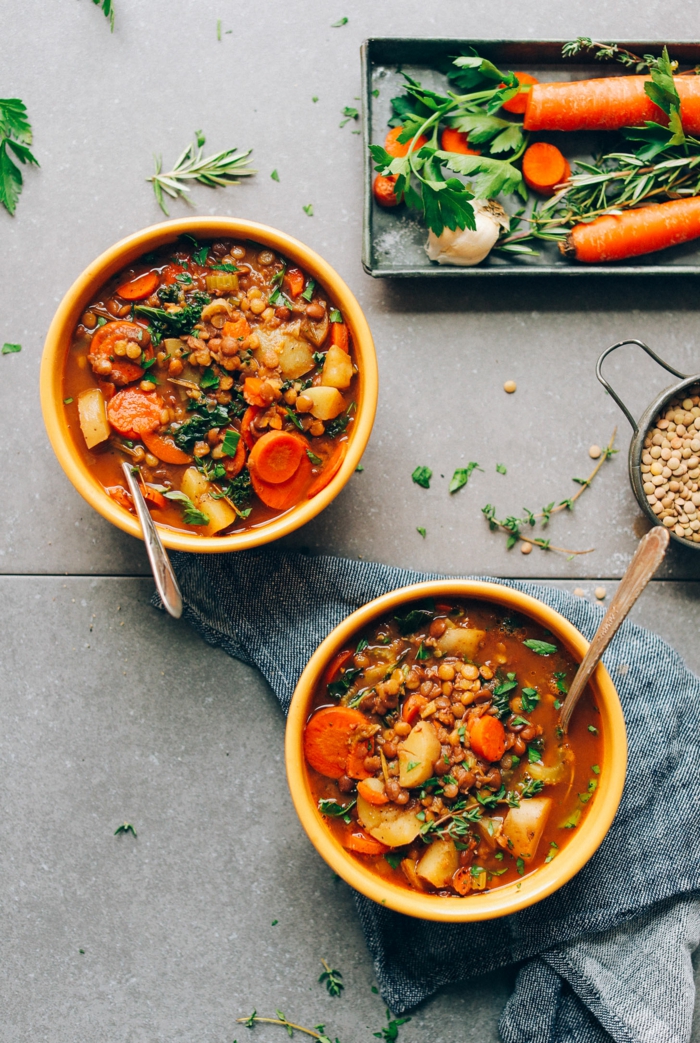 Easy dinner recipes for two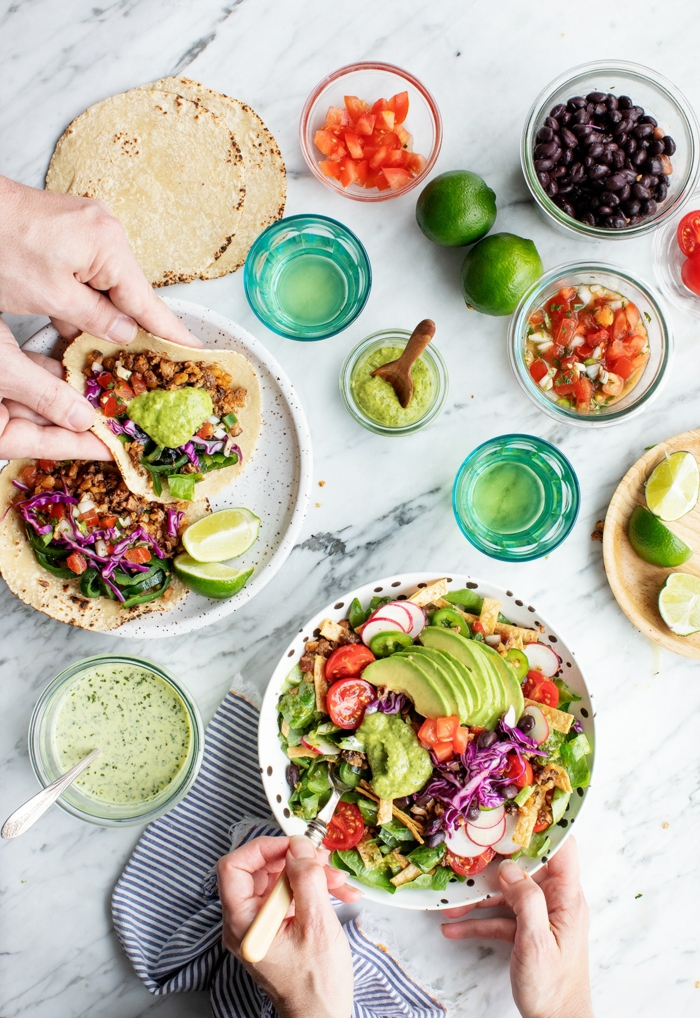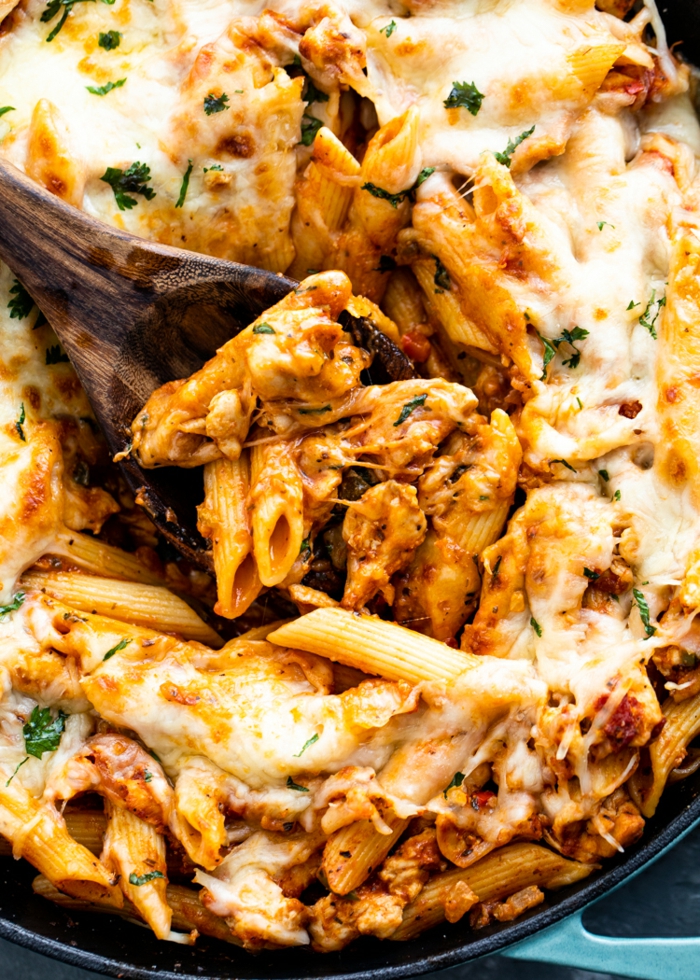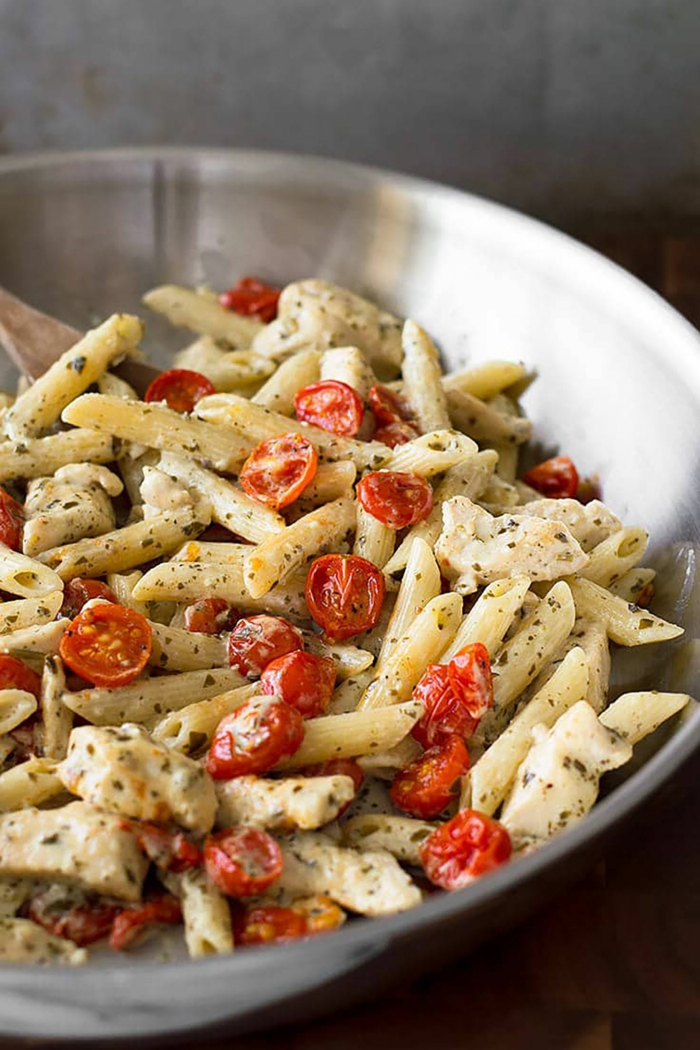 Delicious and easy dinners for two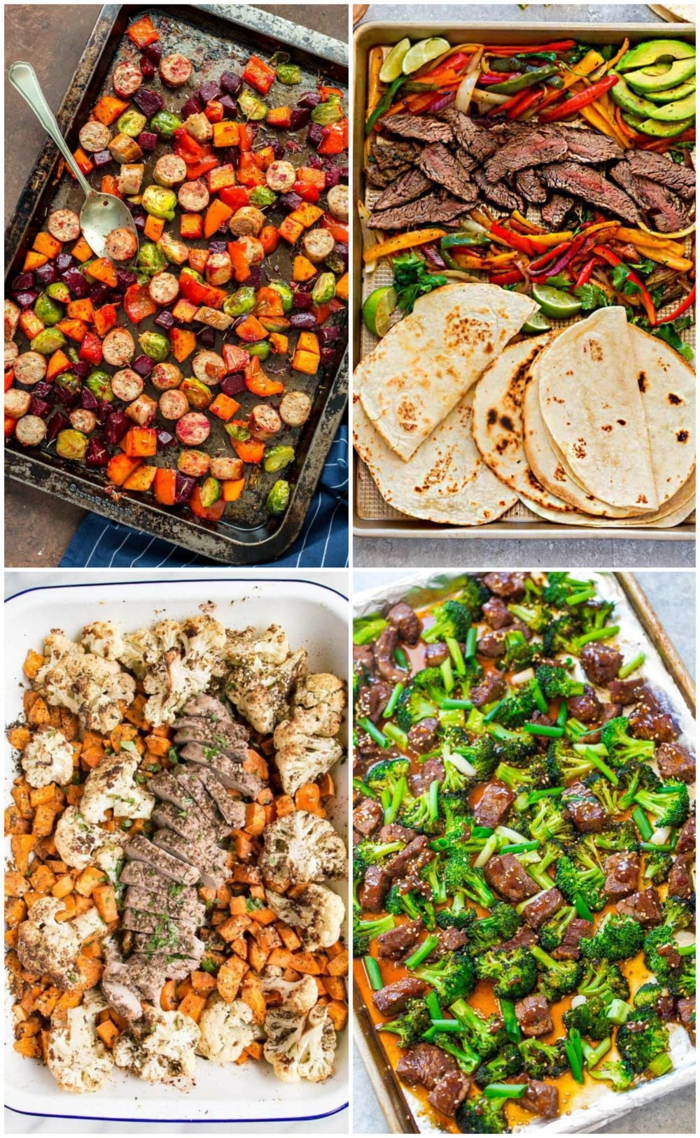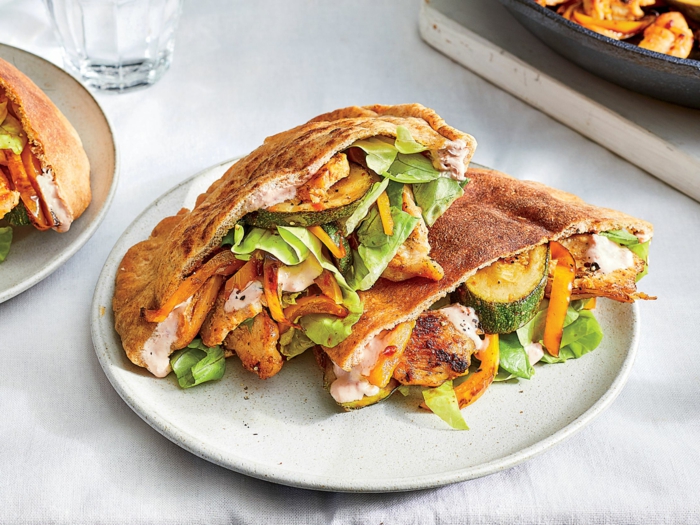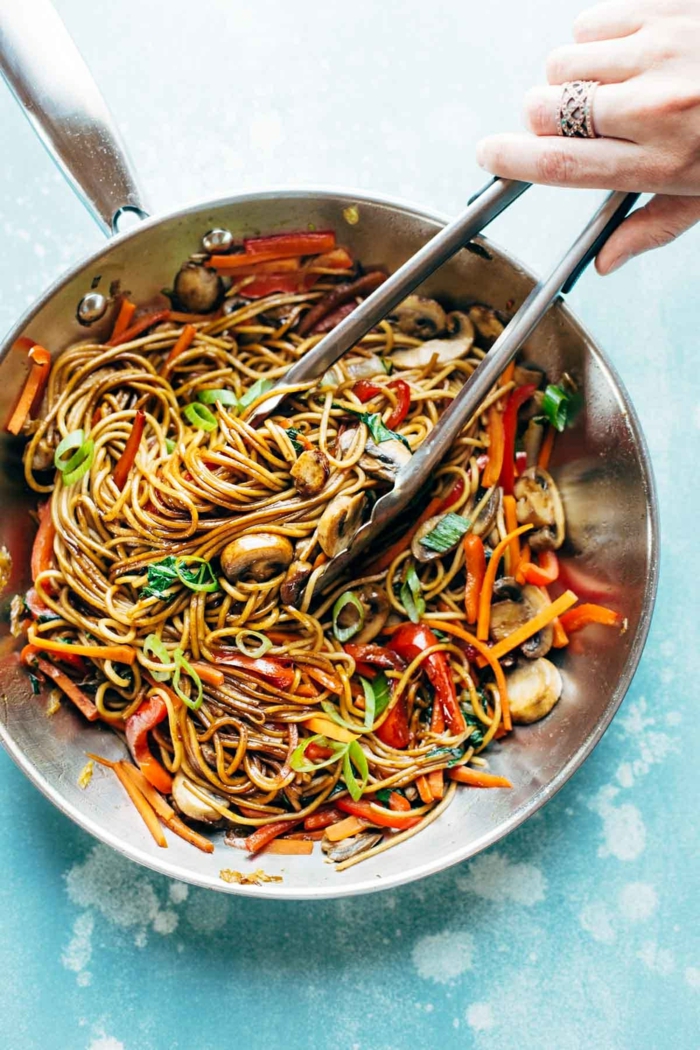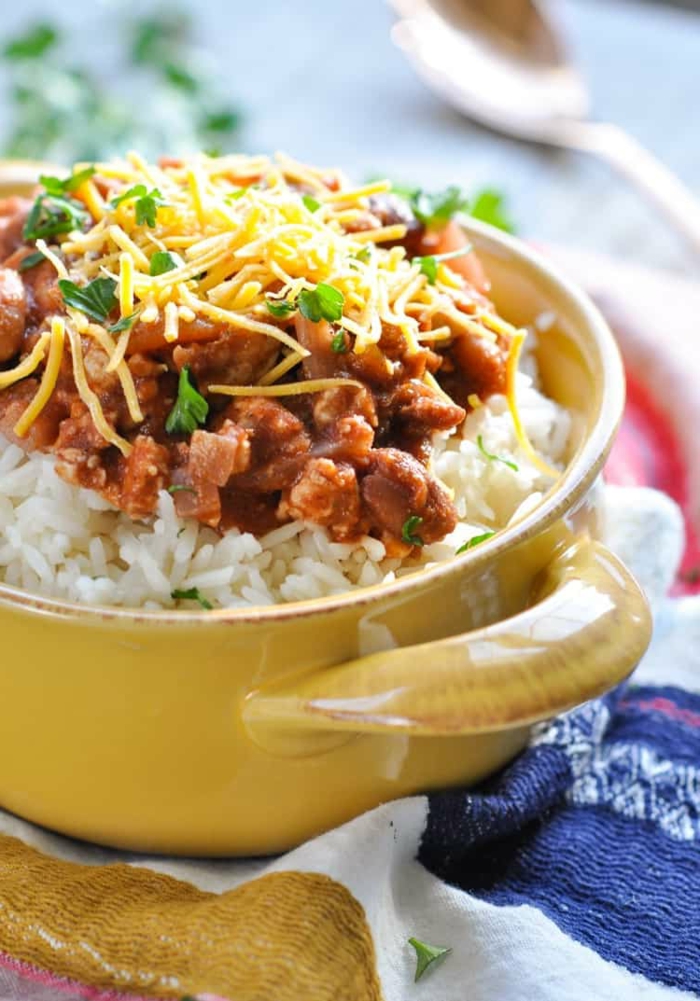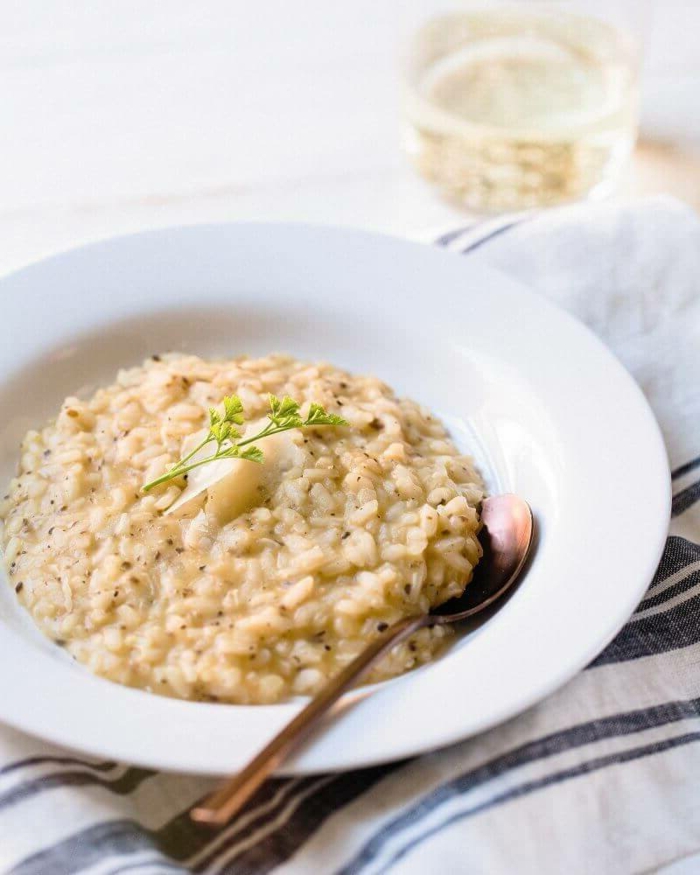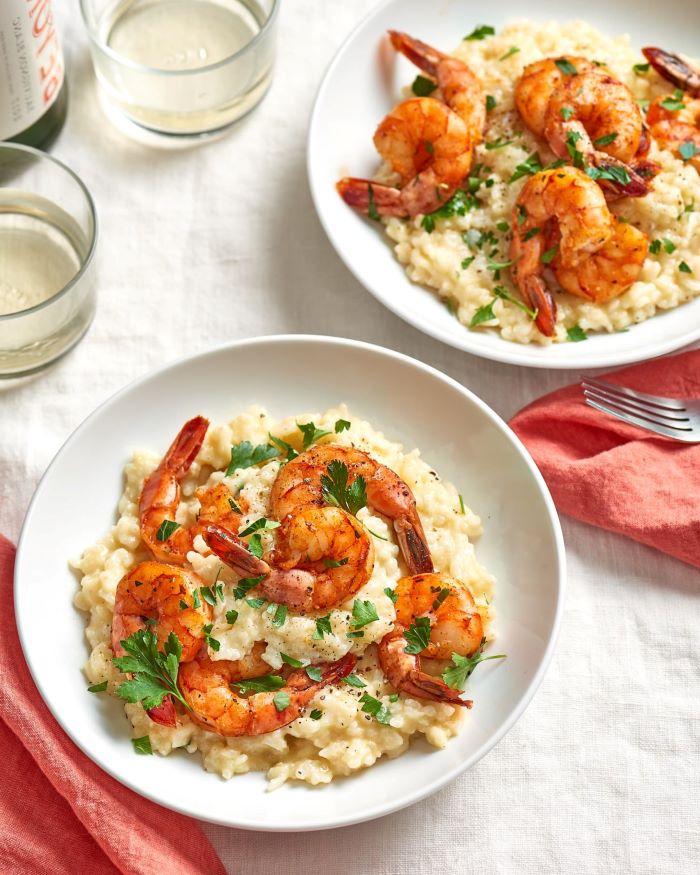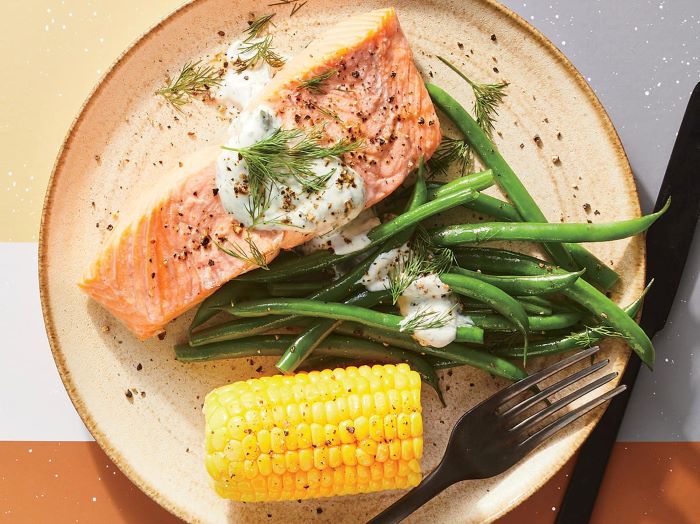 What's for dinner tonight