---
If you are looking to improve your life, start with your eating habits. Eating healthy guarantees positive results on your health and your mood. But how to succeed in this business? Simple – with a  balanced meal! In the following article, you will find all the tips for preparing regularly rich dishes with all the necessary components and in good proportions. So, take inspiration from the healthy and easy recipes below!
Balanced meal contains all foods your body needs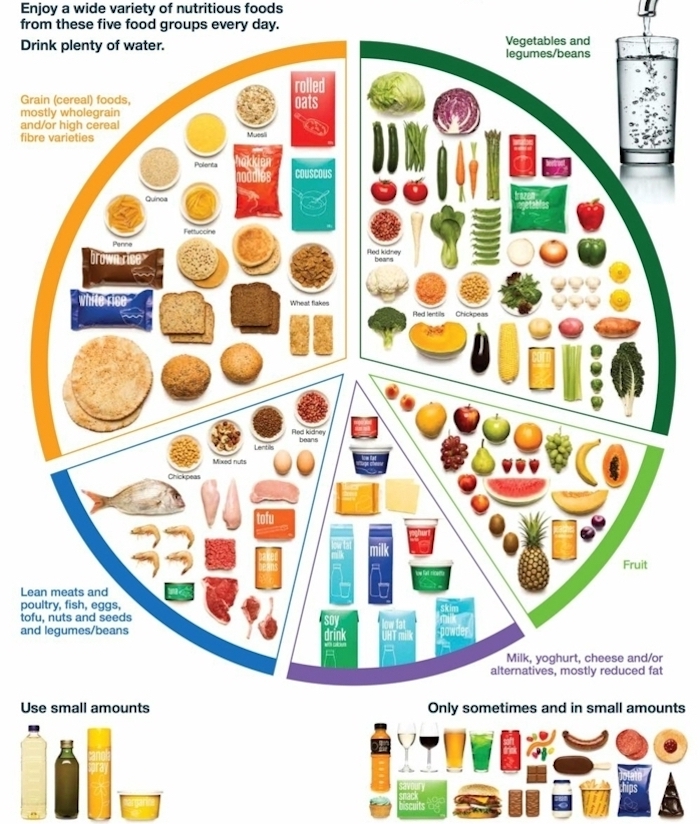 ---
What is a balanced diet?
Indeed, the secret of a healthy meal is not to exclude plenty of foods from your menu. You just have to respect the right proportions. To make your body function normally you must provide it with all types of foods – carbohydrates and complex proteins. We will offer you some ideas for your nutritious and healthy breakfast, lunch and dinner.
How to prepare a balanced and healthy menu?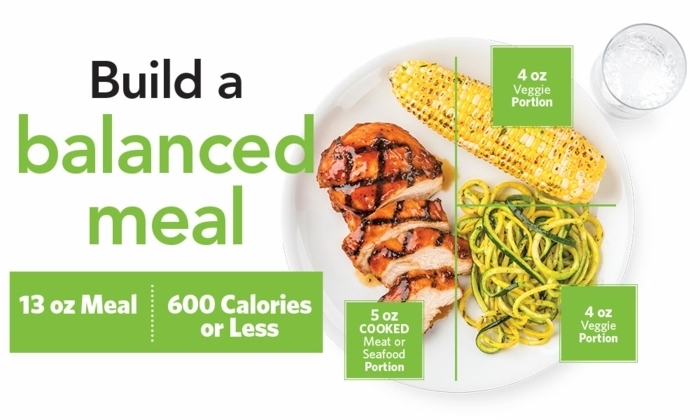 Spoil your senses with healthy meals prepared with various products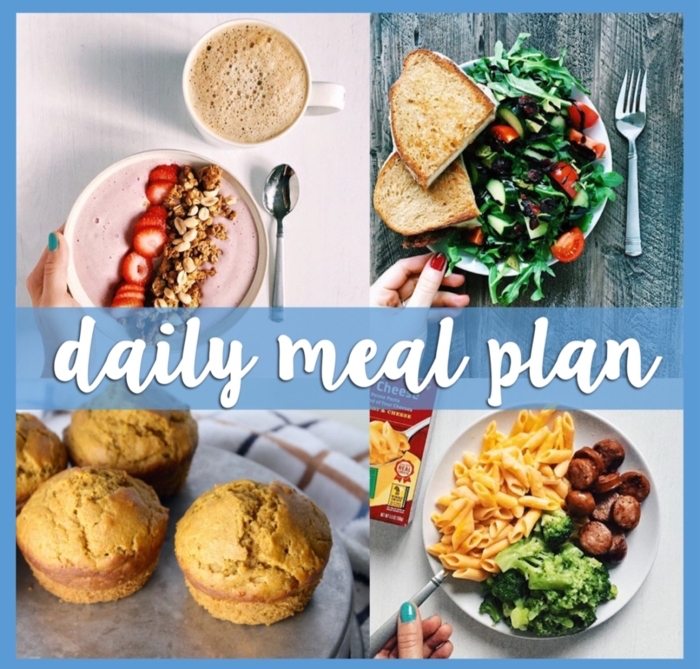 How to prepare a healthy and balanced breakfast ?
The ideal breakfast contains carbohydrates and proteins. Thus, we think mainly of cereals, dairy products and fruits. Here are some examples of balanced breakfasts:
apple cereals, yogurt and apples
a toast with scrambled eggs and a glass of orange juice
a slice of whole wheat bread with non-fat cream cheese and a glass of fresh juice
a french toast with fruit and a glass of milk
whole grain pancakes with fruit and milk or yogurt
a vegetarian omelette
What is a balanced breakfast?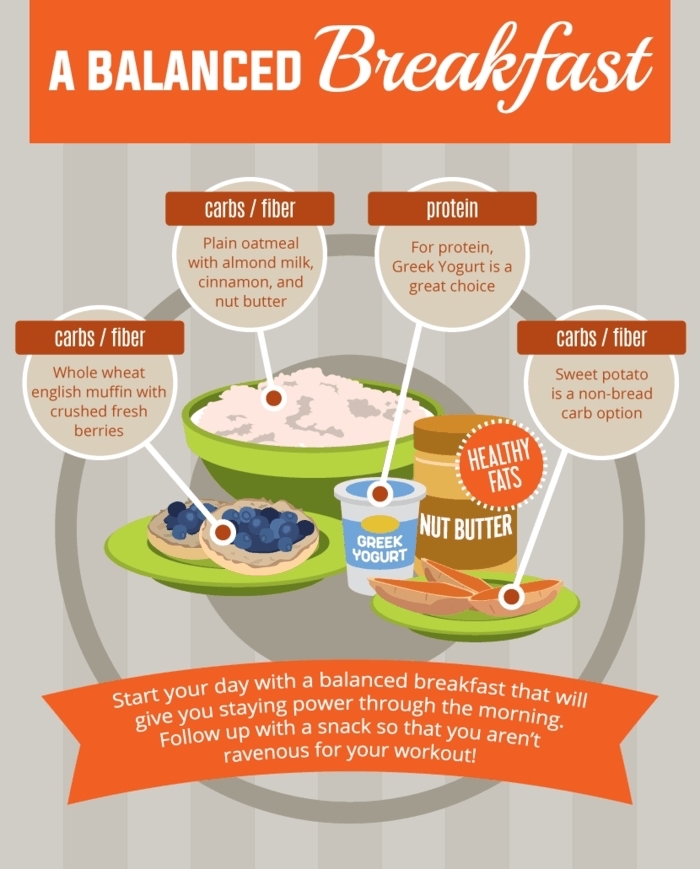 ---
Recipe: Avocado Toast
ingredients:
2 eggs
2 slices of whole wheat bread
a slice of lemon
1/4 of avocado
a pinch of salt
Preparations:
Start by grilling the slices of bread.
Break the eggs and pour them gently into a pan preheated with coconut oil.
Cut a slice of lemon and 1/4 of avocado. Put them on a plate and use a fork to mash them.
Coat the toasts with the mashed potatoes and add the eggs.
Sprinkle with salt.
Start your day with a breakfast with eggs and vegetables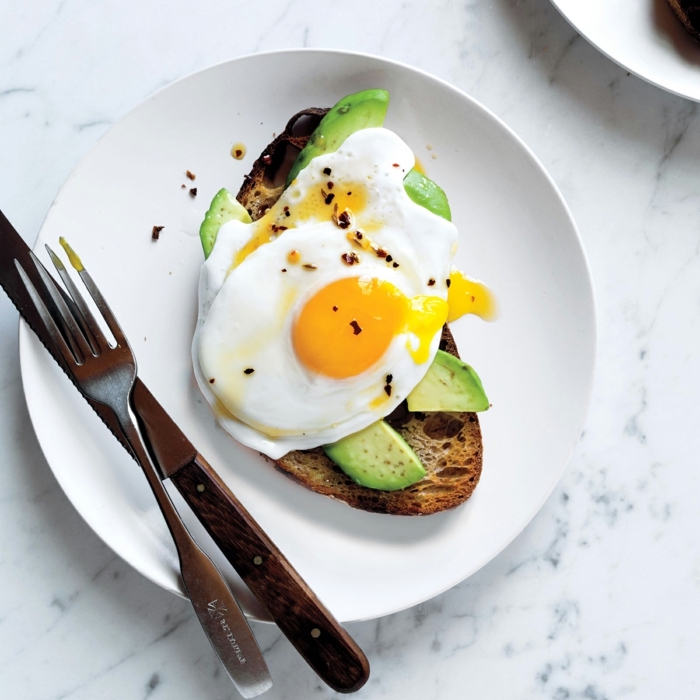 Yogurt and fruit cereals
ingredients:
a cup of flakes of bran or other high fiber cereals
a cup of low-fat yogurt
2/3 cup fresh fruit
a teaspoon of honey
Preparations:
In a bowl, pour a layer of yogurt.
Add a layer of fruit and alternate the ingredients.
Water with honey.
The combination of yogurt, nuts and fruit is really delicious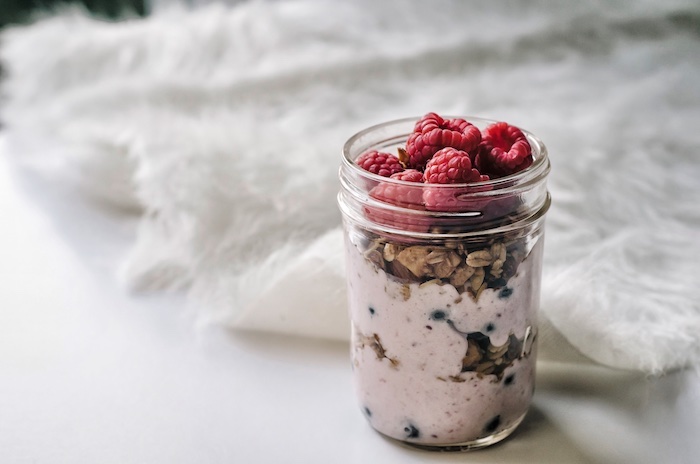 Grilled peanut butter and apple sandwich
ingredients:
1-2 slices of whole wheat bread
2 tablespoons of peanut butter
an apple
1/2 teaspoon cinnamon
Preparations:
Spread butter on the slices of bread.
Cut the apple into thin slices and put them on the bread.
Sprinkle with cinnamon.
Enjoy a grilled sandwich with a favorite taste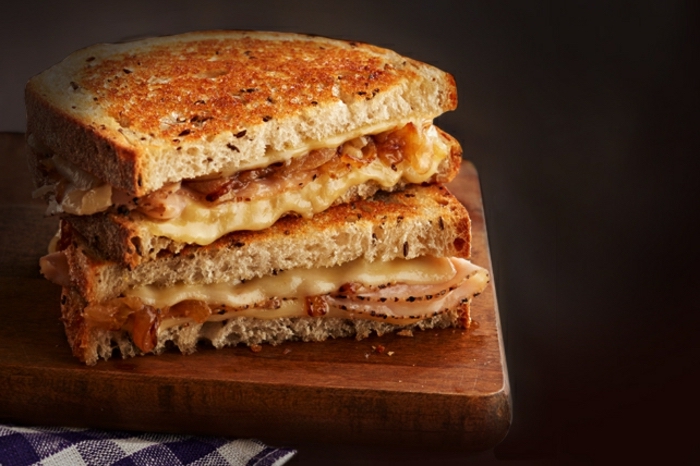 We must choose carefully the products to prepare a healthy meal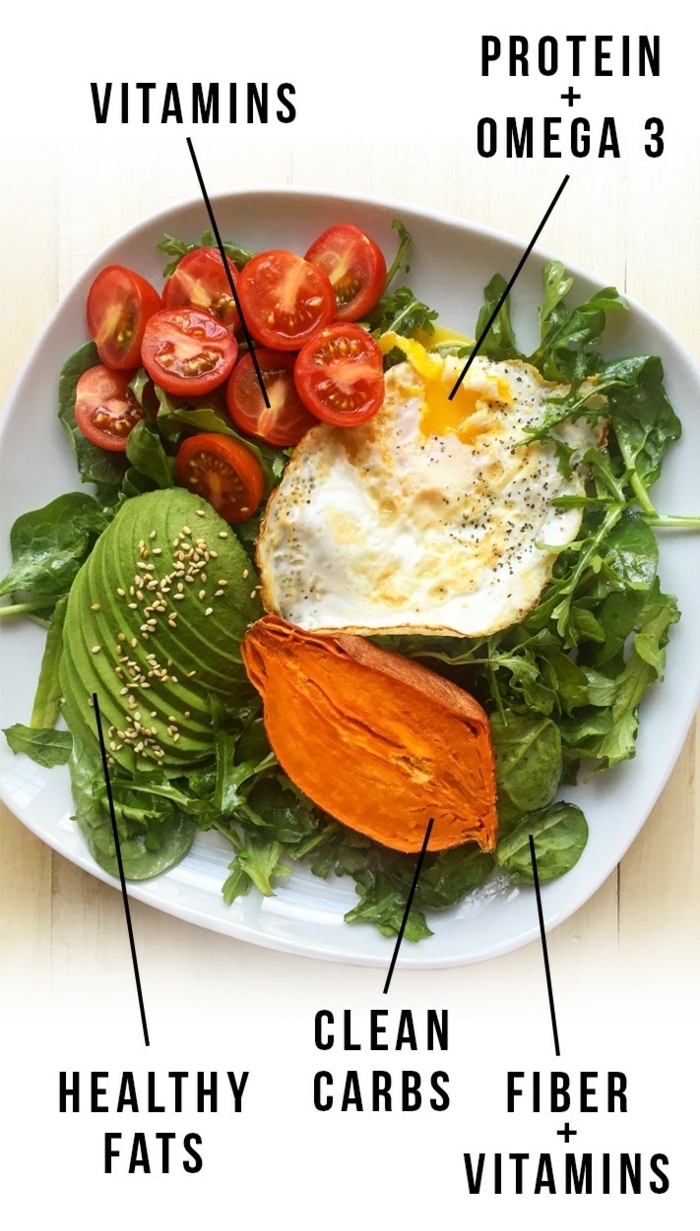 How to prepare a balanced lunch?
Do you also buy your lunch each day at work? And why not try to save money and eat healthier? Preparing your own lunch can have many benefits. In addition it is really simple. First and foremost, we must ensure that our lunch is well balanced. To do this simply memorise this formula: whole grains + dairy products / proteins + vegetables = perfect lunch.
What proportions should we respect?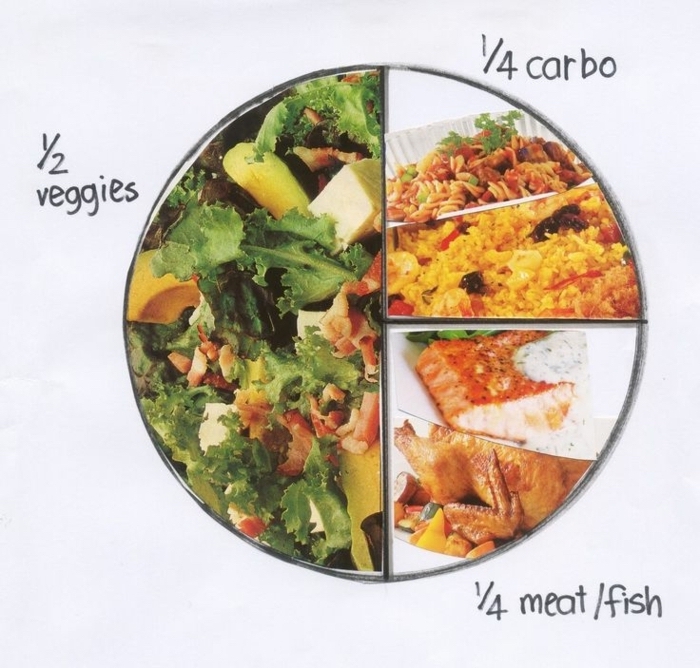 Easy recipe for a balanced lunch.
ingredients:
1/2 red pepper
50 g of sweet potato
1-2 cup broccoli, cut ends
1 egg
1/2 zucchini cut into pieces
1/4 of avocado
1 tbsp of chia seeds
1 teaspoon of sunflower seeds
1 teaspoon of hummus
1 tablespoon almonds
1/2 cup shredded cabbage
a pinch of salt
Preparations:
Preheat the oven to 200 ° C.
Cover a baking tray with baking paper.
Add sweet potato, red pepper, broccoli and zucchini.
Pour some oil and season with salt.
Put in the oven for 20 minutes.
Mix the sunflower seeds and chopped almonds in a saucepan and cook on low heat for a few minutes. Remove them from the fire and leave them on the side.
Put the egg with a little cold water in the same saucepan and let it boil. Simmer for 5 minutes.
Once the egg is cooked, put it in a bowl of cold water, peel and cut in half.
Remove the vegetables from the oven. Put them in a bowl and mix with the nuts and the egg.
Garnish with cabbage.
Plate rich in colours and different flavours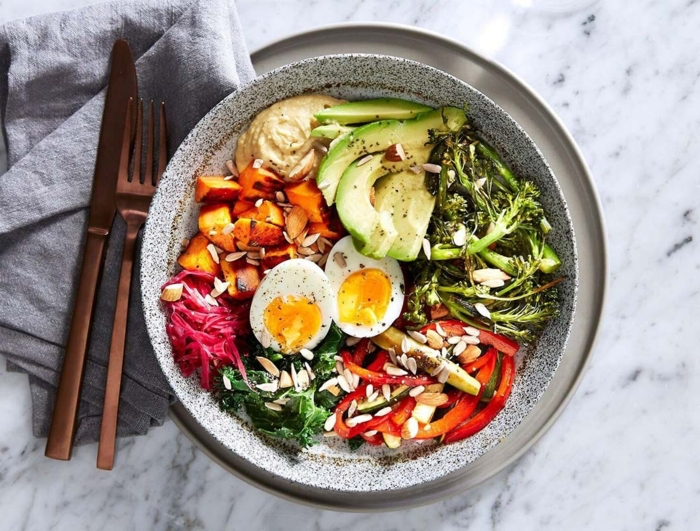 Chicken and broccoli pasta
ingredients:
250 g of Penne Rigate
500 g broccoli
300 g chicken breast
100 g cheddar
a pinch of salt
1 tbsp minced garlic
Preparations:
In a saucepan, boil some water and add a pinch of salt.
Cook the Penne Rigate in boiling water as instructed on the package.
A few minutes before removing the penne from the heat, add the broccoli.
Drain the water from the pasta and broccoli.
Slice the garlic and cook it in a drizzle of oil. Add the chicken.
Mix the pasta with the chicken.
Sprinkle with cheddar cheese.
Easy recipe to prepare chicken and broccoli pasta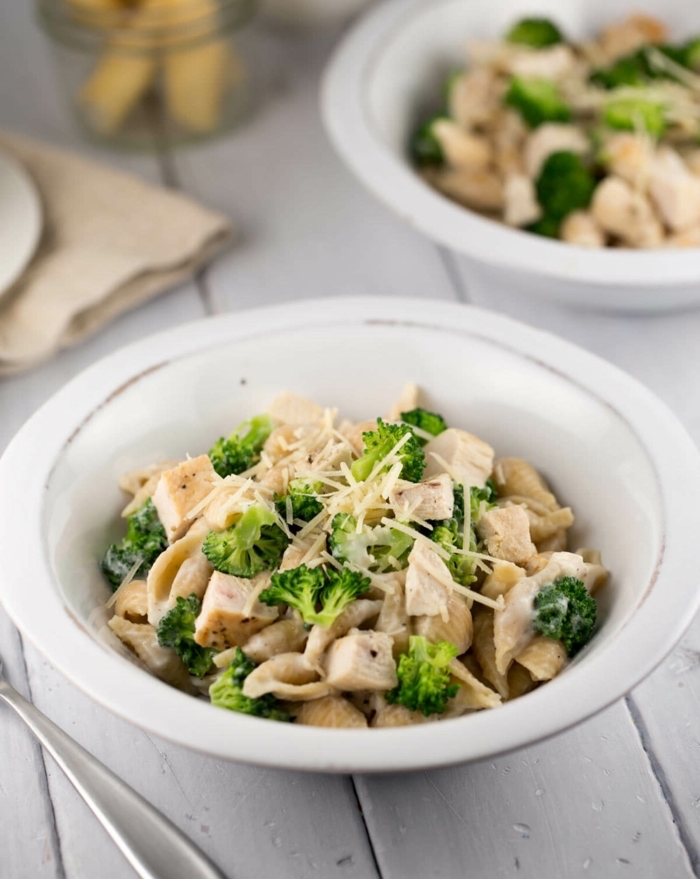 Salad with tomatoes, corn and crabs
ingredients:
5 tablespoons of lemon juice
a little lemon peel
1 tsp honey tea
1/2 teaspoon Dijon mustard
1 tablespoon of olive oil
a cup of corn kernels
400 g pulpit
2 tomatoes
2 cup cherry tomatoes
2-3 fresh leaves of basil
Preparations:
In a bowl, mix lemon juice and zest, oil, honey and mustard. Whip well. Leave on the side.
Mix basil, crabs and cherry tomatoes. Mix gently.
Cut the tomatoes into slices. Arrange them on a plate.
On the decorated plate, add the salad and corn kernels.
Pour the sauce over the salad.
Fresh salad for summer with crabs and corn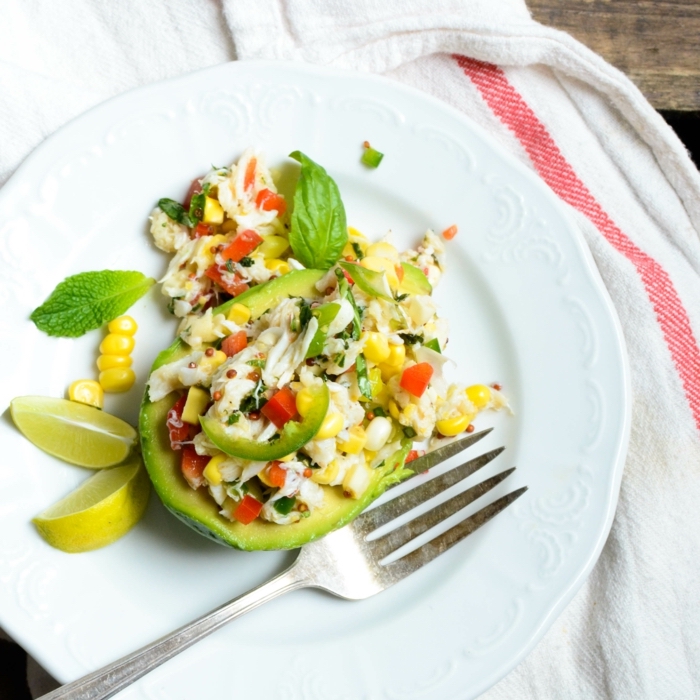 Broccoli soup:
ingredients:
4 cups broccoli, chopped
1 small onion, diced
1 1/2 cups of mixed vegetables
1 tsp garlic, minced
3 cups cheddar, grated
1/2 cup of butter
2 cups of milk
1 cup of water
salt and pepper
Preparations:
In a saucepan, melt the butter over low heat. Add the onion and let soften.
Add broccoli and vegetables. Let it simmer for 10-15 minutes.
Reduce the heat and add the cheddar.
Pour in the milk and garlic.
Season with salt and pepper.
There are plenty of possibilities to prepare a delicious vegetable soup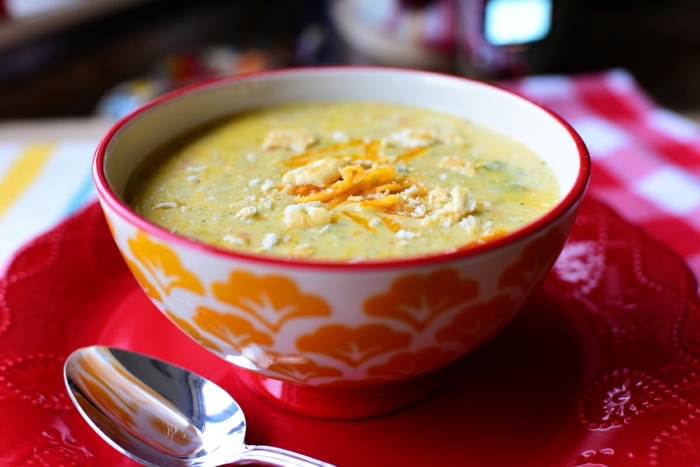 9 healthy ideas for a balanced lunch of vegetables, proteins and carbohydrates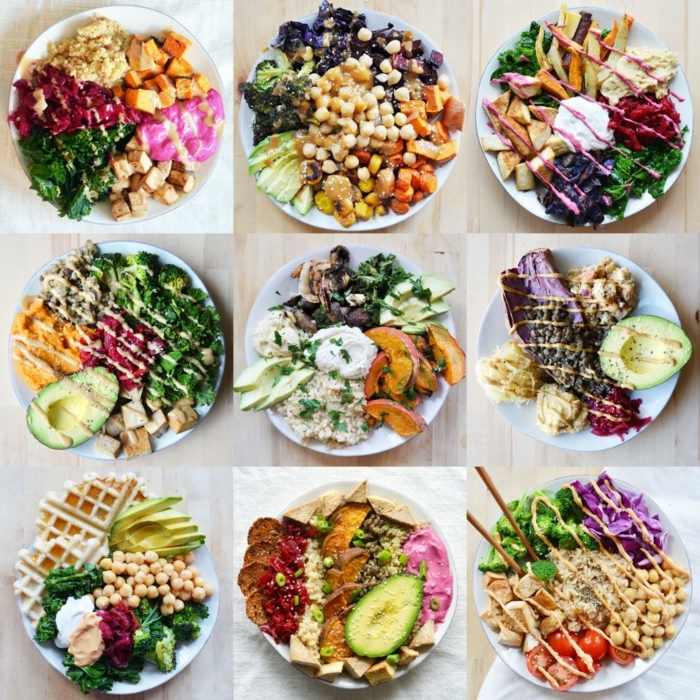 How to prepare a balanced dinner?
The main meal can be divided into three components: protein (meat, chicken, fish), carbohydrates (rice, pasta, potatoes) and vegetables. The balanced dinner respects the good proportions of each category, including 50% salad / vegetables, 25% protein and 25% carbohydrates. Thus, 100-200 g of lean meat, chicken or fish will be a perfect protein serving for a healthy meal. If you need some ideas for a balanced meal, here are our suggestions:
For people who love seafood: protein – a grilled or baked fish; carbohydrates – almond rice salad, vegetables – roasted cauliflower, dessert / dairy products (optional) – a fruit or a smoothie
If you like red meat: protein – grilled steak, carbohydrates – brown rice, vegetables – cherry tomato salad, dessert / dairy products (optional) – fruit yogurt
If you prefer chicken: protein – chicken breast with lemon and garlic, carbohydrates – mixed salad with dried fruits and seeds, vegetables – carrots
The perfect proportions for a healthy and balanced dinner – 50% vegetables, 25% proteins and 25% carbohydrates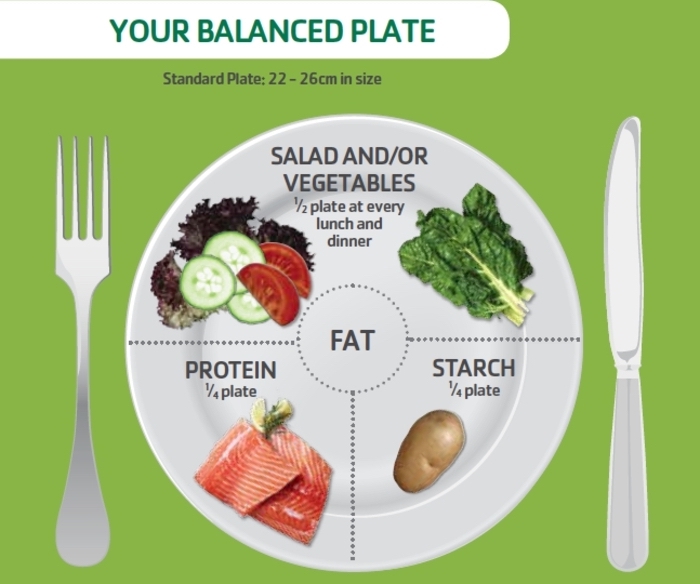 Whole grain spaghetti with tomatoes and kale
ingredients:
200 g whole-grain spaghetti
some kale sprouts
2 tomatoes, cut in half
1/3 cup almonds, roasted and chopped
1/4 cup grated Pecorino (to garnish)
1 red onion, finely sliced
2 tablespoons of olive oil
2 cloves of garlic, chopped
salt and pepper
Preparations:
Cook the spaghetti according to the directions on the package. Drain the water from the spaghetti.
In a skillet, heat the oil over low heat and add the garlic, onion, a little salt and pepper. Cook for 4-5 minutes.
Add kale and tomatoes. Mix well and leave for another 4-5 minutes.
Mix the spaghetti with the mixture and sprinkle with the grated pecorino.
Easy tomato and kale spaghetti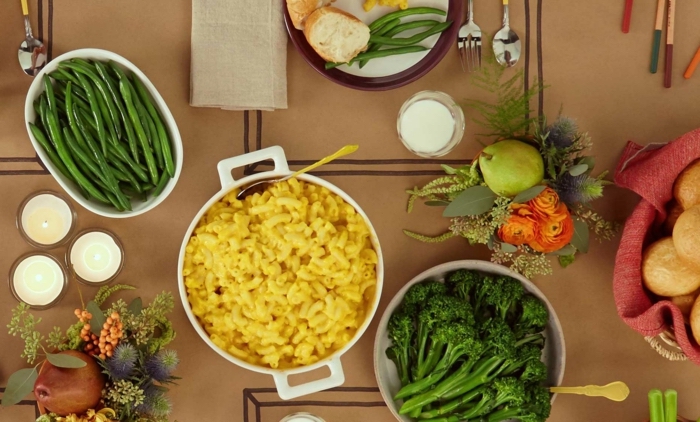 Roast dinner recipe
ingredients:
For potatoes:
2 cups red potatoes, cut in half
1/3 cup freshly grated parmesan cheese
1 tablespoon of olive oil
2 cloves minced garlic
1 teaspoon dried oregano
salt and pepper
For the chicken:
2 skinless chicken breasts
1-2 tablespoon of olive oil
a cooking spray
green beans (optional)
Preparations:
Preheat the oven to 200 ° C.
In a bowl, mix potatoes, parmesan, oil, garlic, oregano and season with salt and pepper.
Prepare a baking sheet by spraying it with the cooking spray.
Place the chicken on the plate and season it with salt, pepper and a little oil.
Add the preparation with the potatoes and green beans.
Bake in the oven for 30-40 minutes (turn chicken every 10 minutes).
For more healthy, balanced recipes, visit caitplate .
A healthy meal with chicken and baked potatoes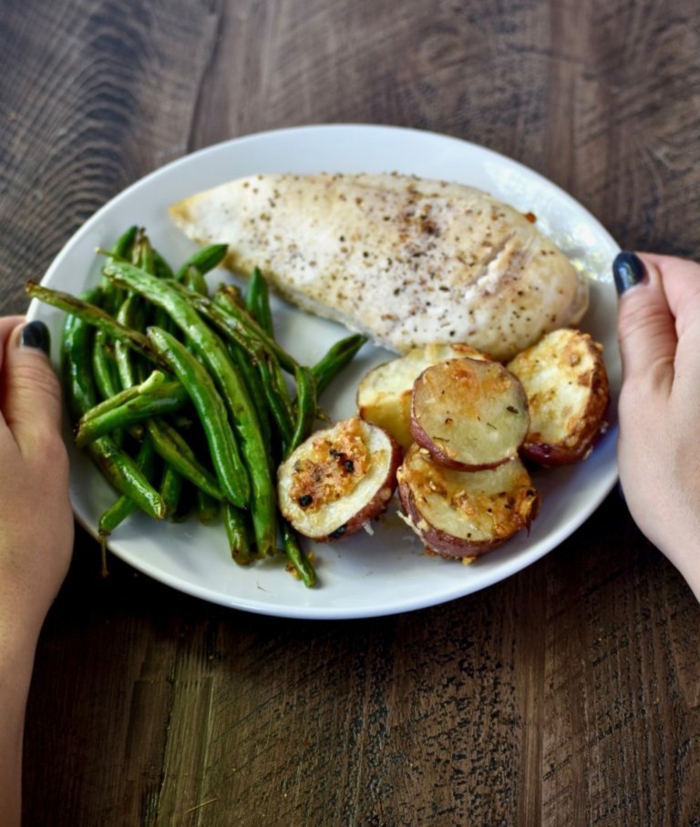 Poached eggs with green asparagus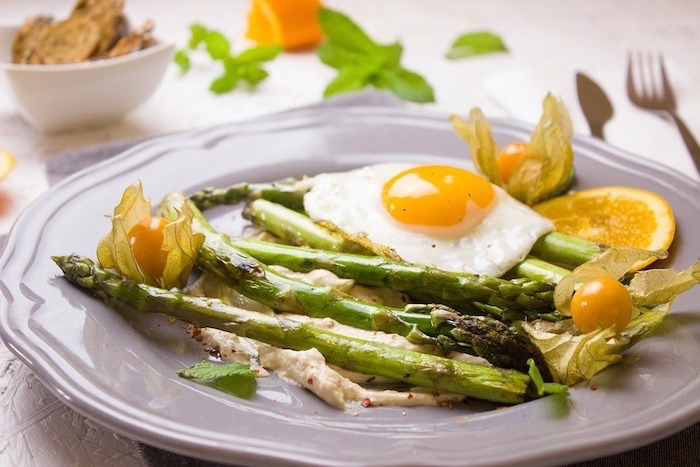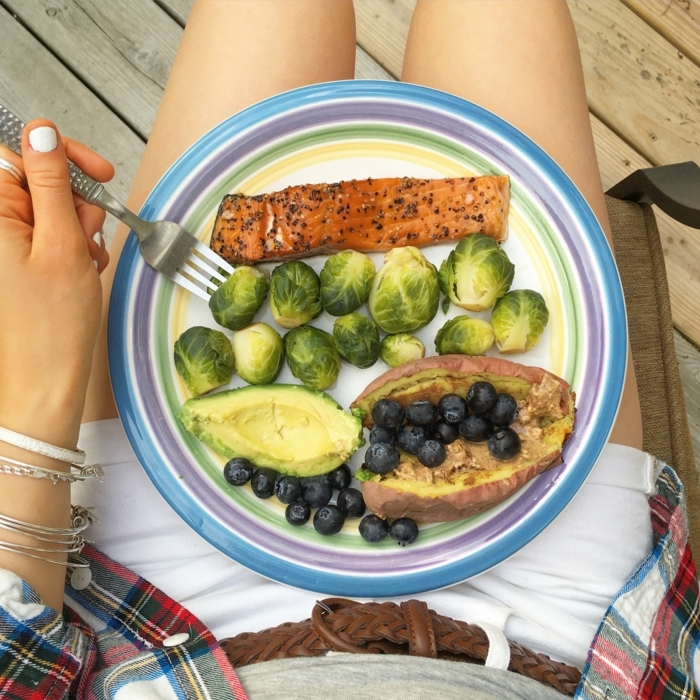 Slices of whole wheat bread with cheese and vegetables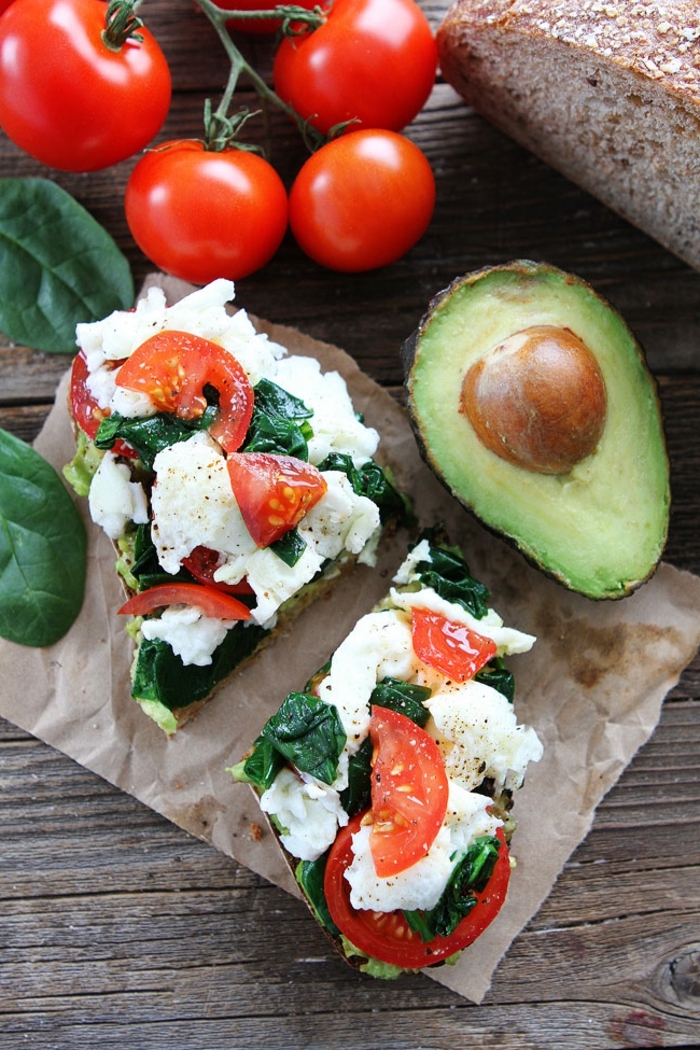 You can experiment with avocado in thousands of ways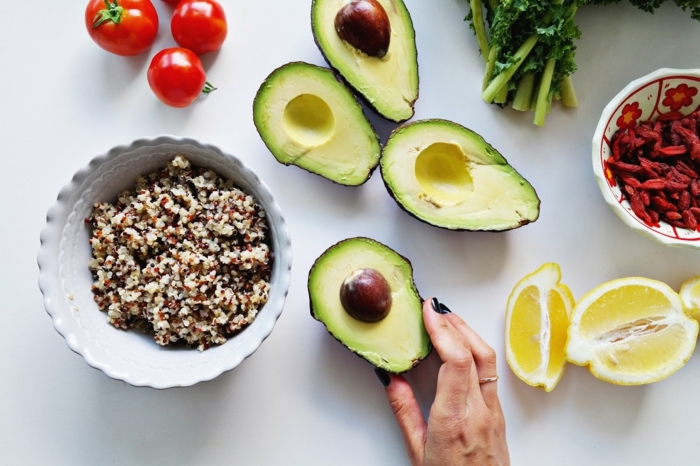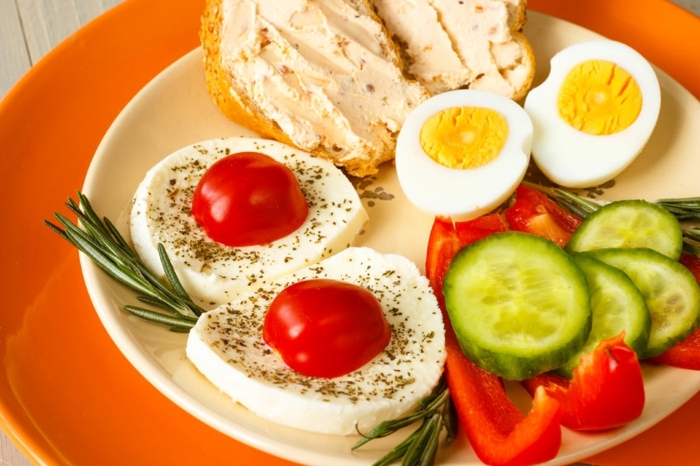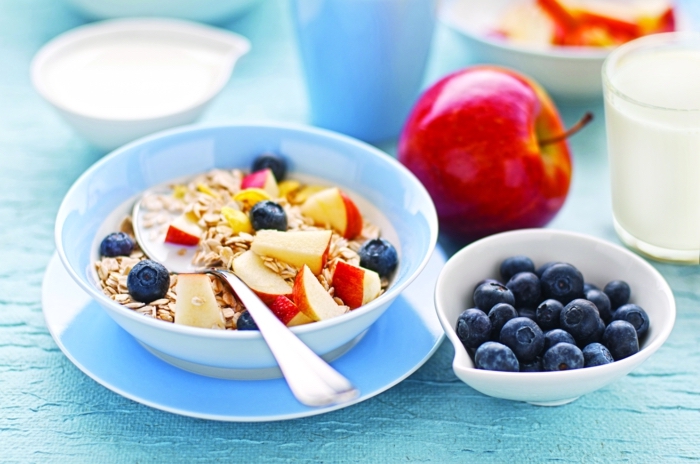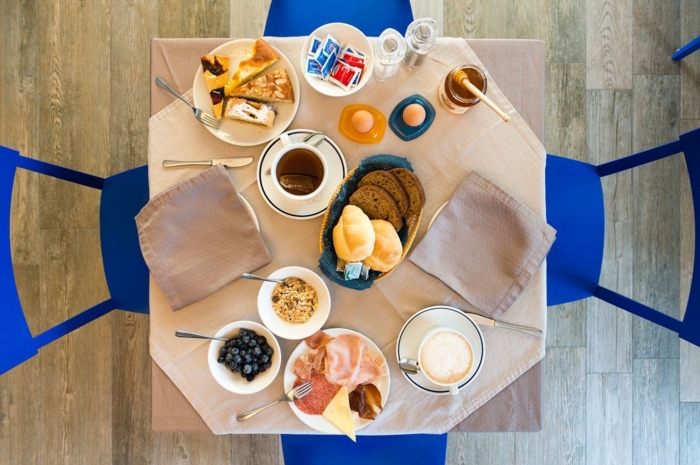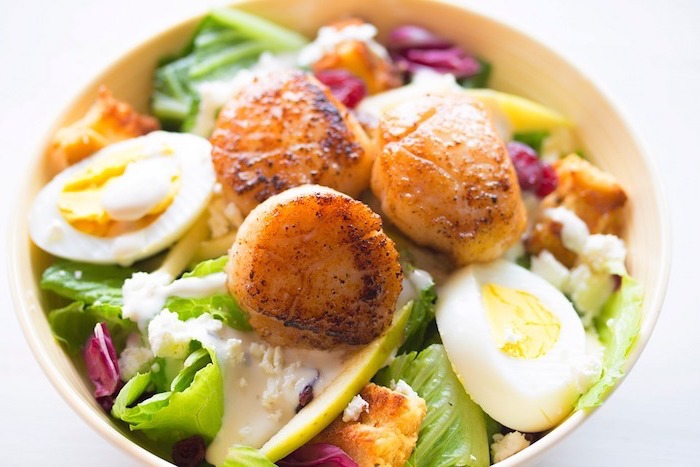 Serve the balanced meal decorated in a fun way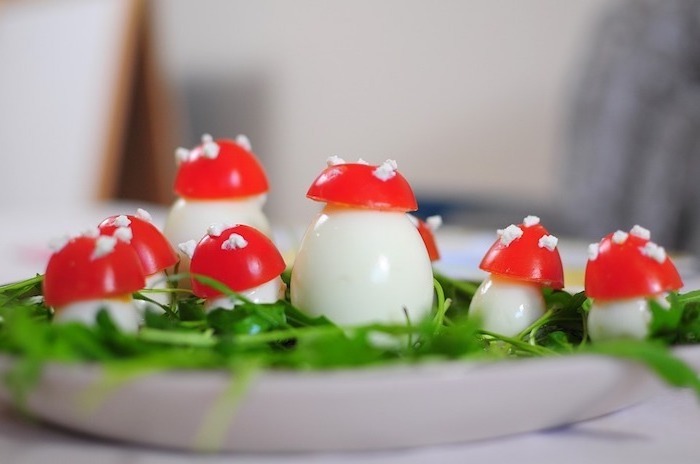 Consume everything but with moderation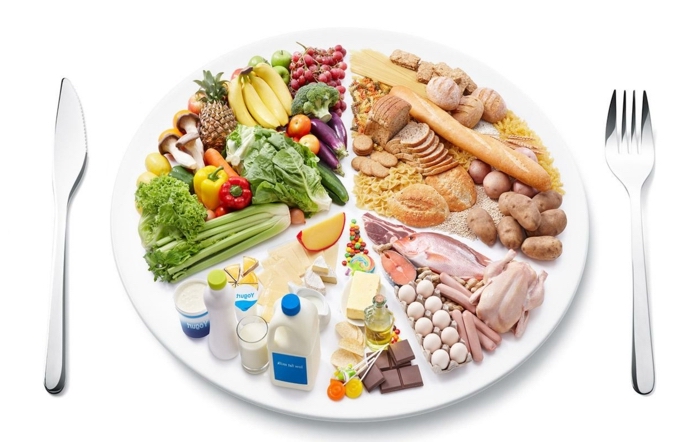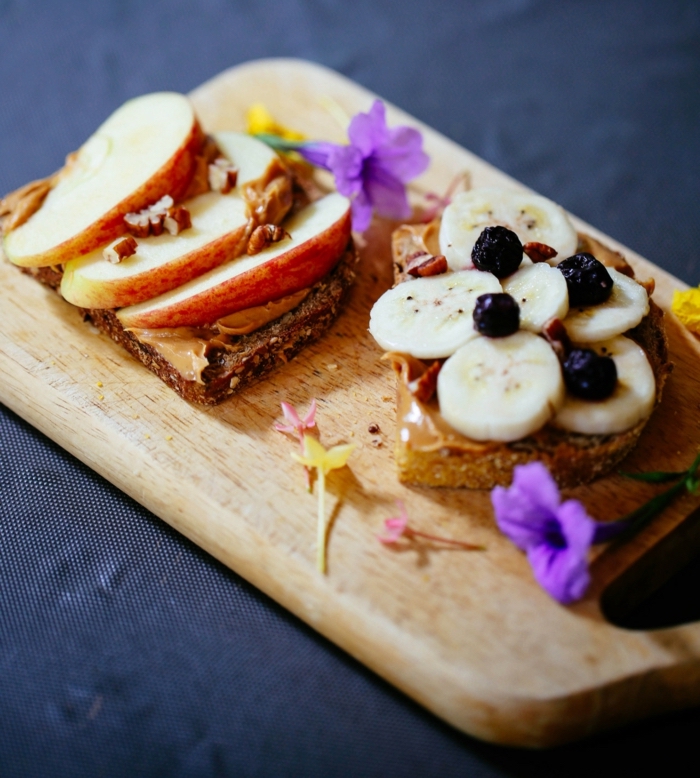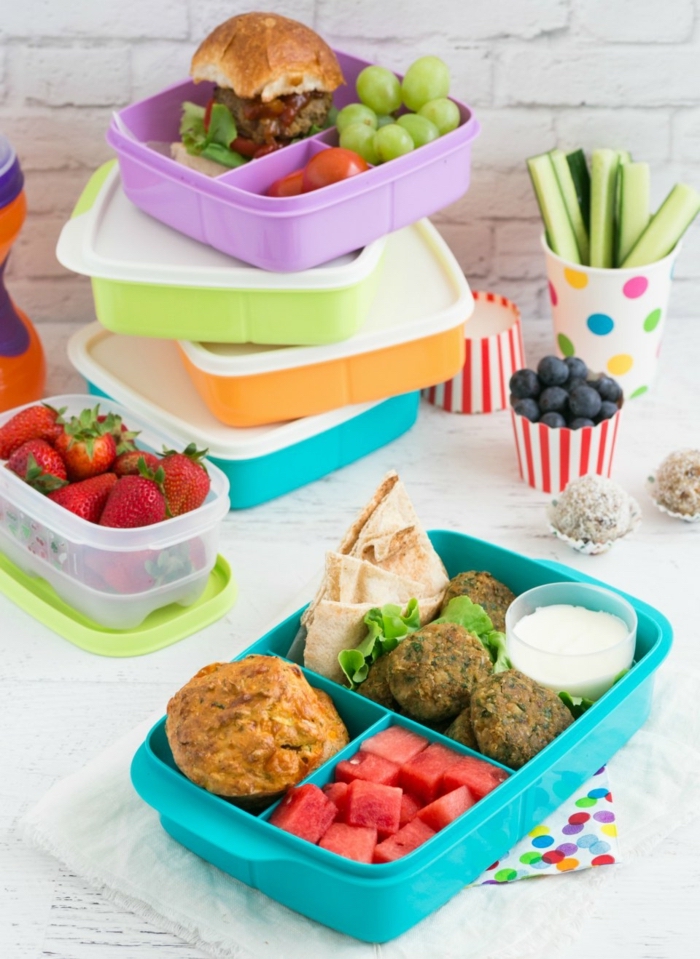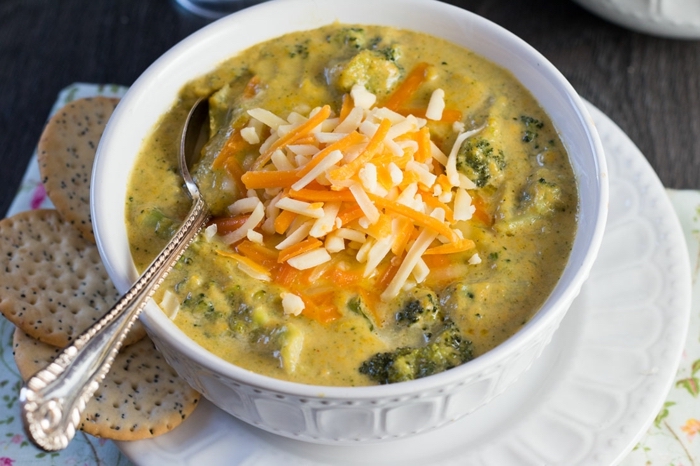 Healthy dinner with good amounts of vegetables, protein and carbohydrates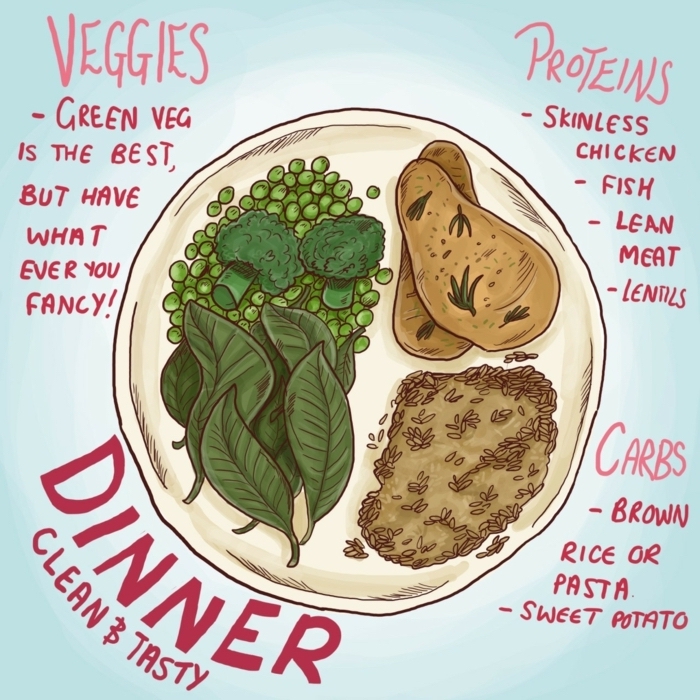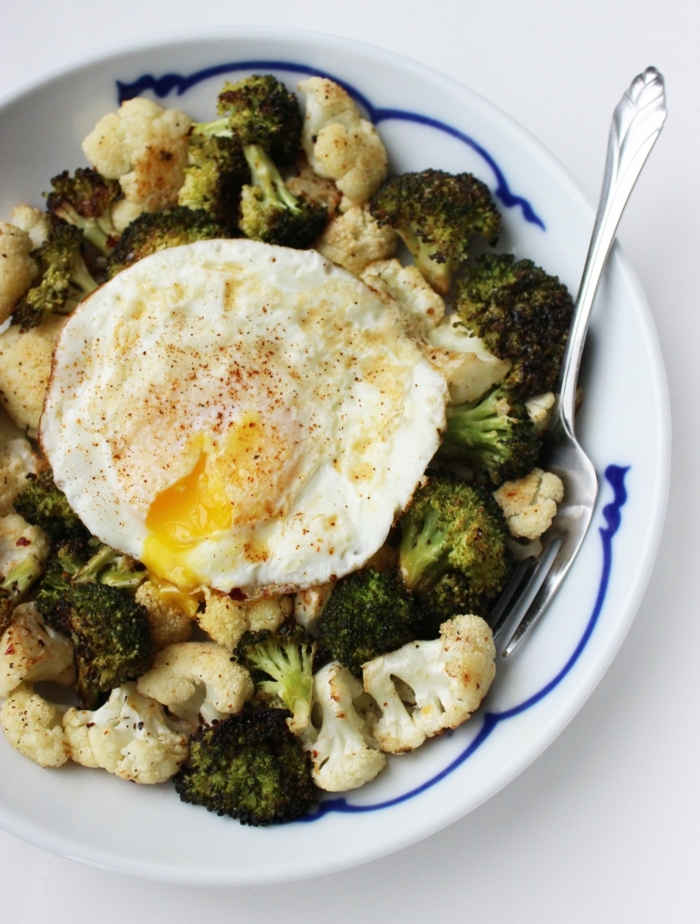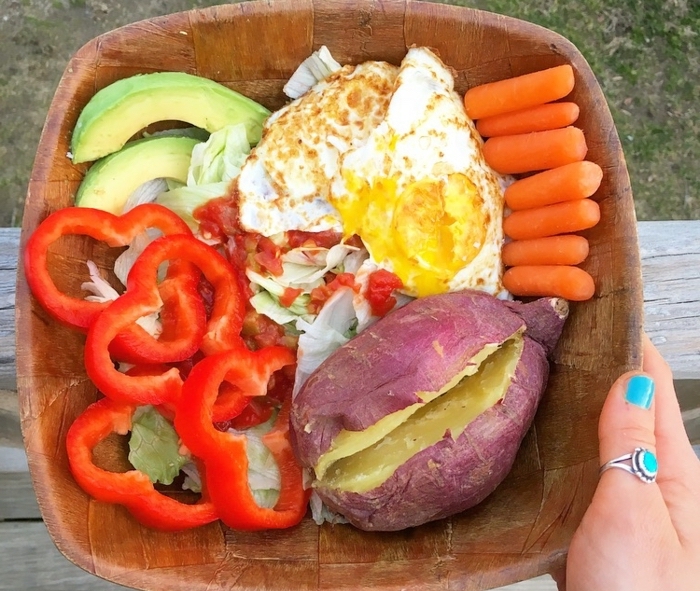 Water is also part of healthy eating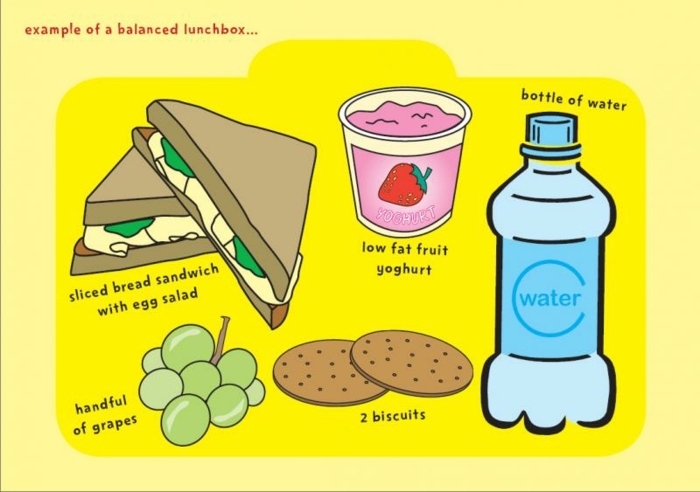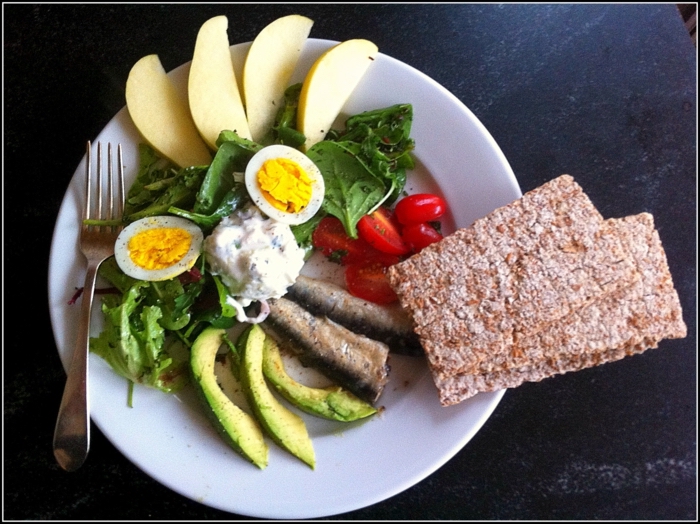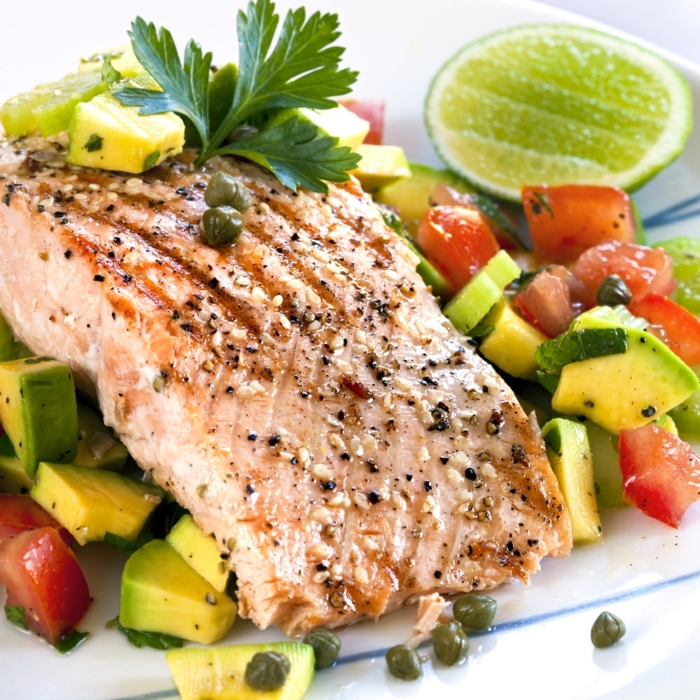 How to prepare a superb breakfast in a few layers of different foods?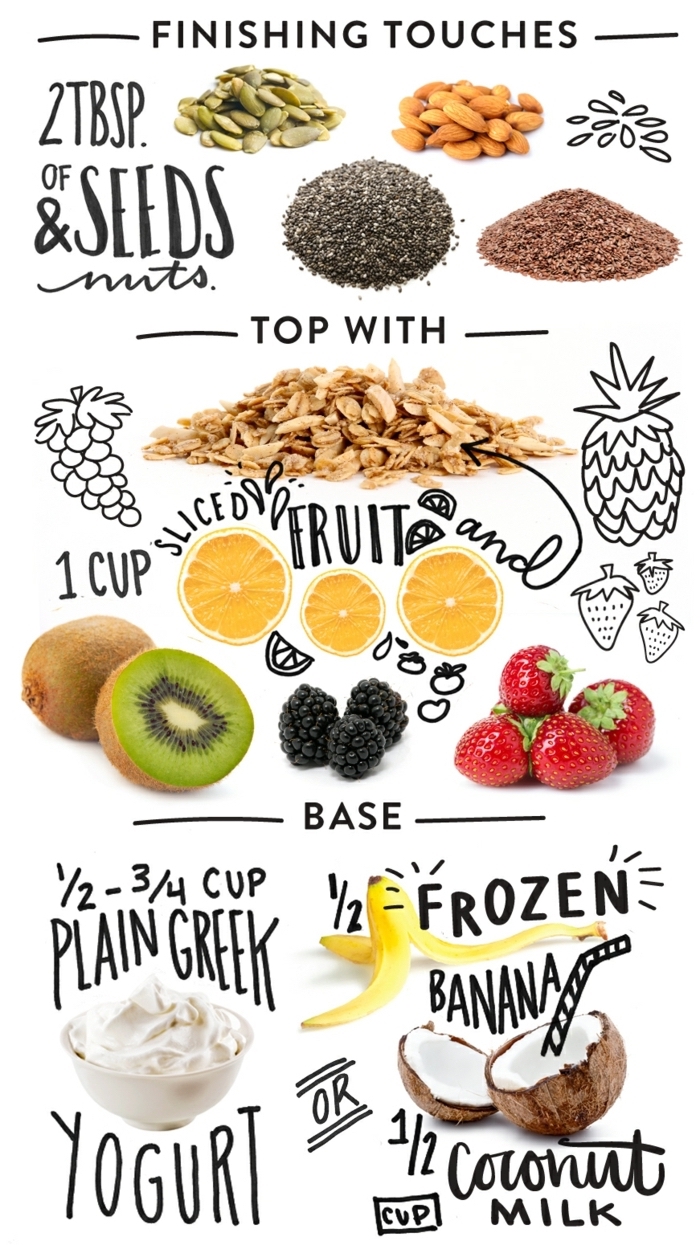 Vegetable and fruit salads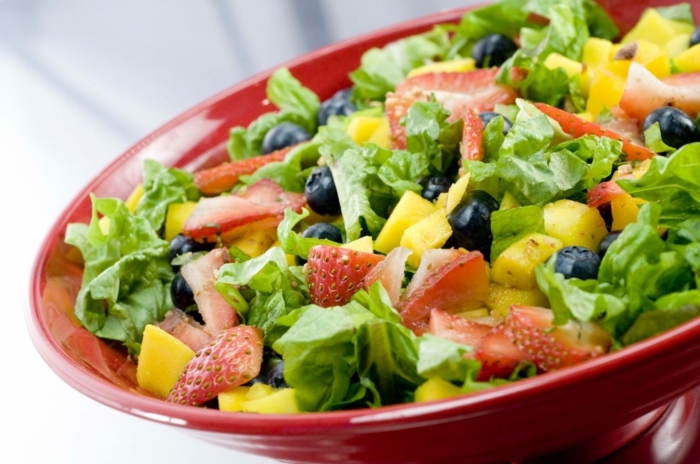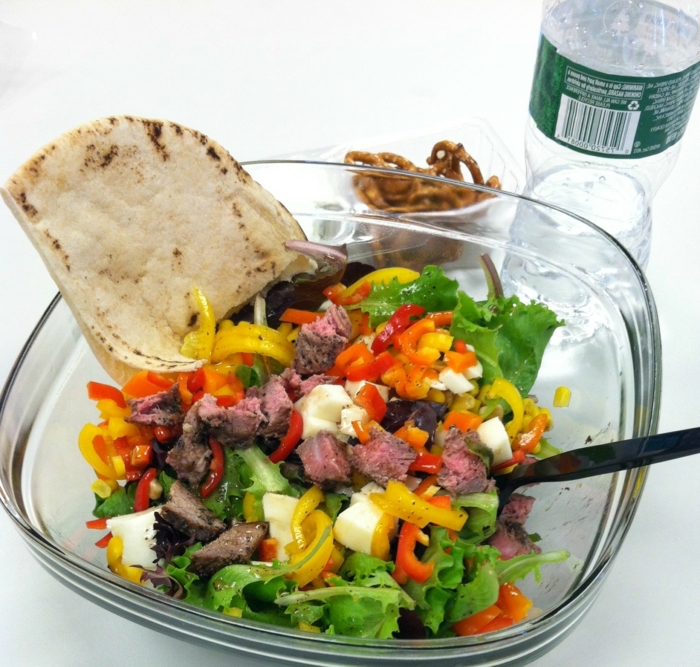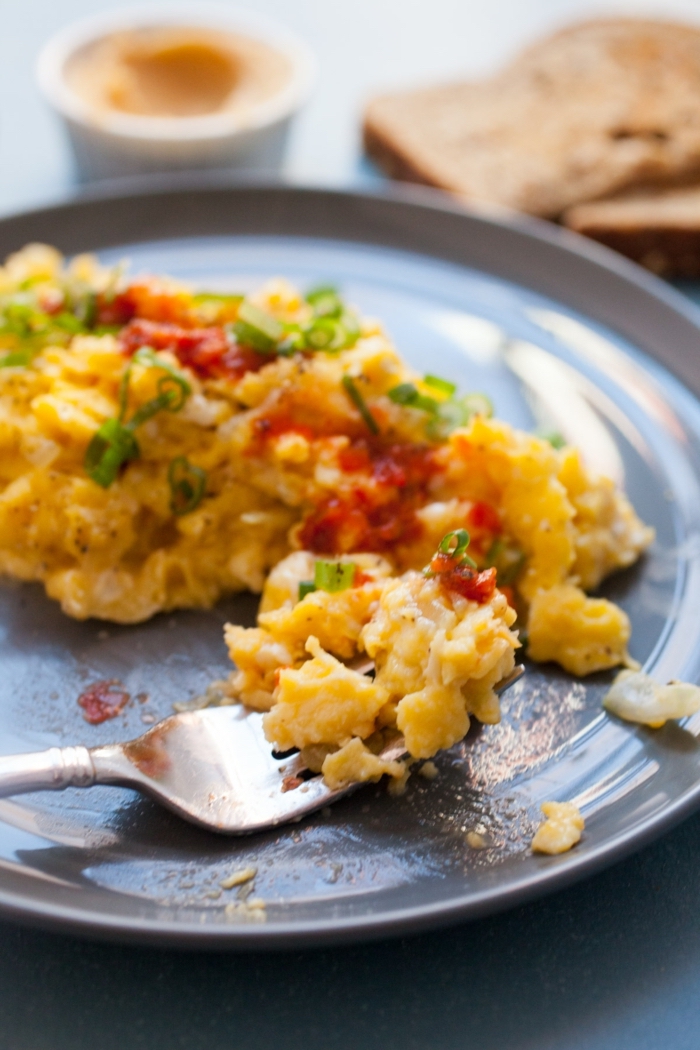 Broccoli – healthy vegetables and really adored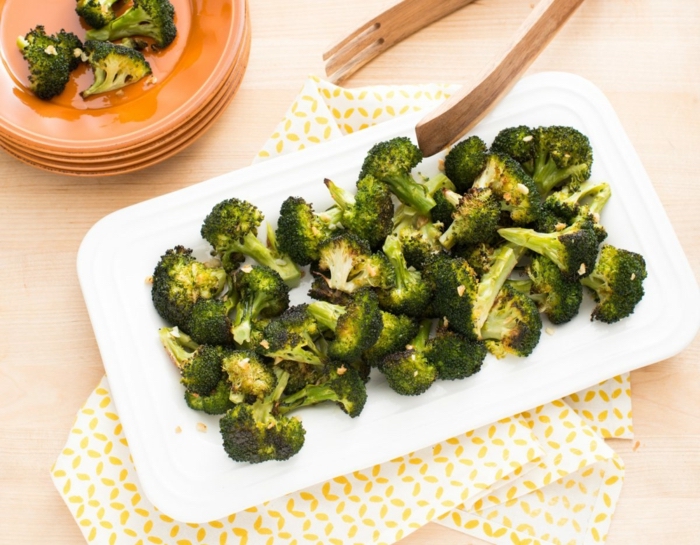 Combine vegetables with fruits to prepare a dish rich in flavours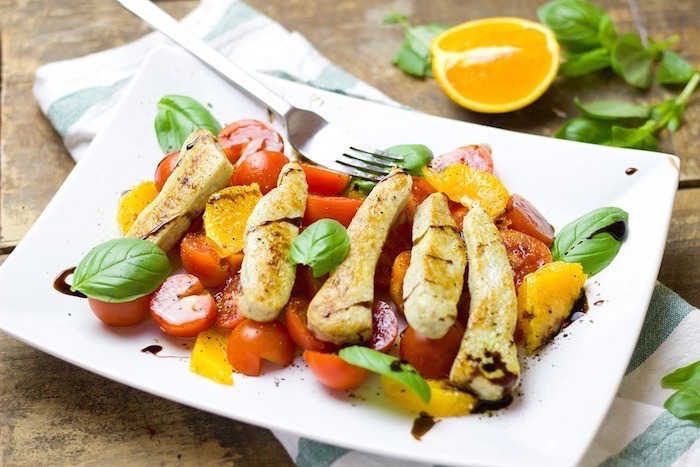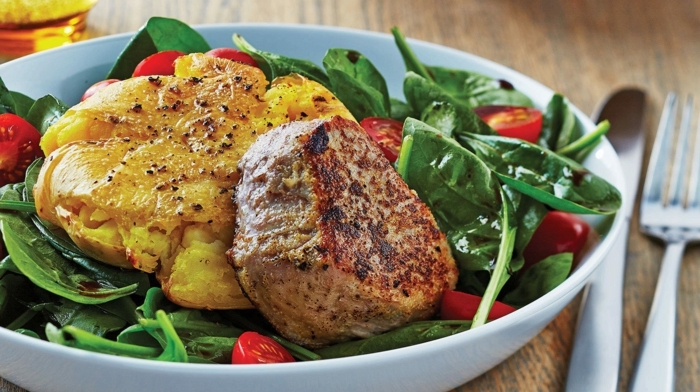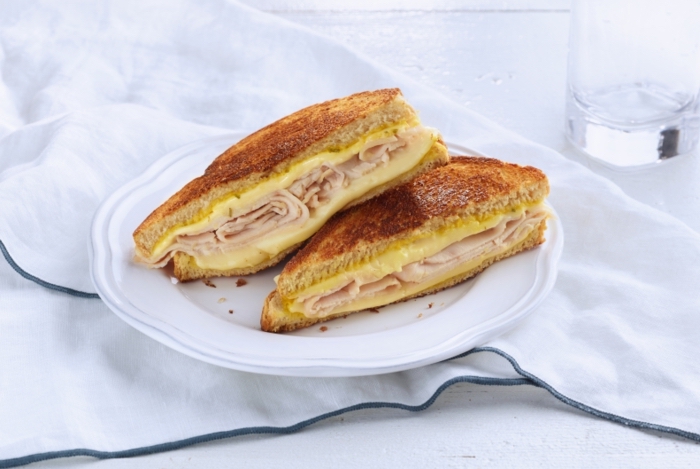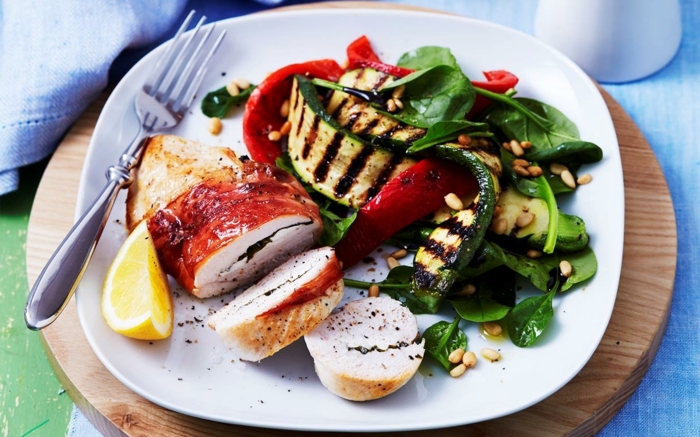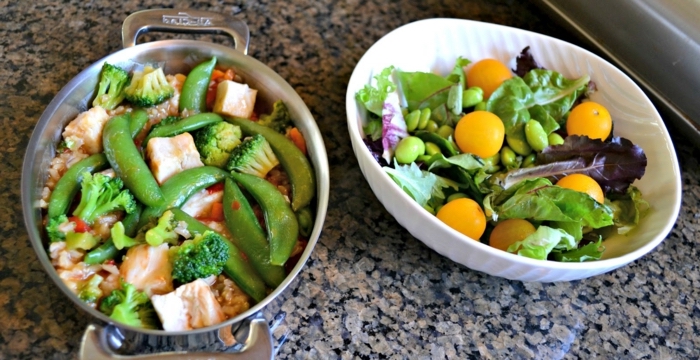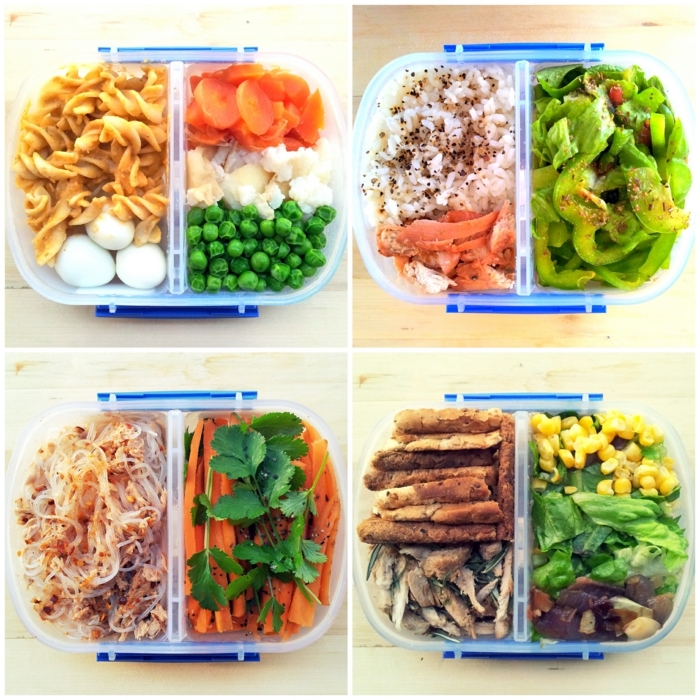 Use a plate in a few compartments to make it easy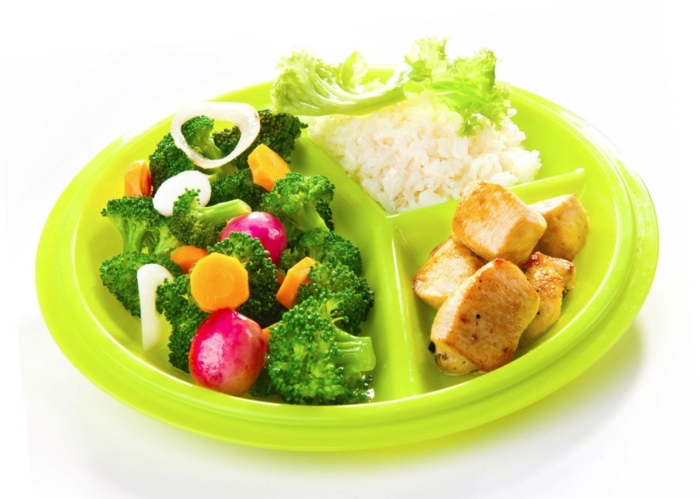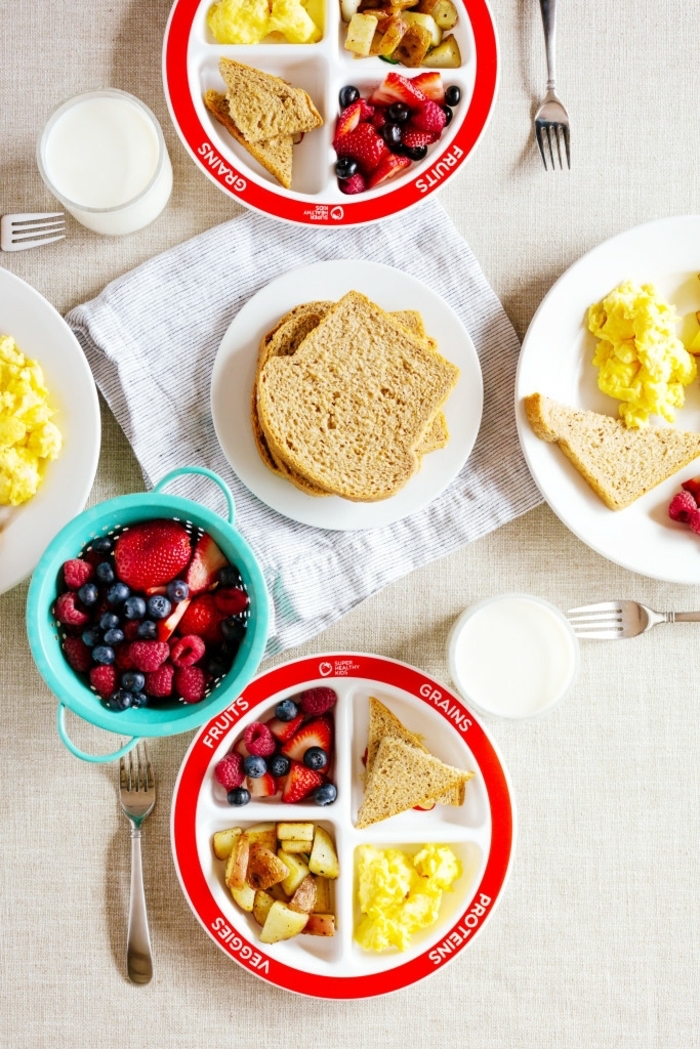 The best products for a balanced meal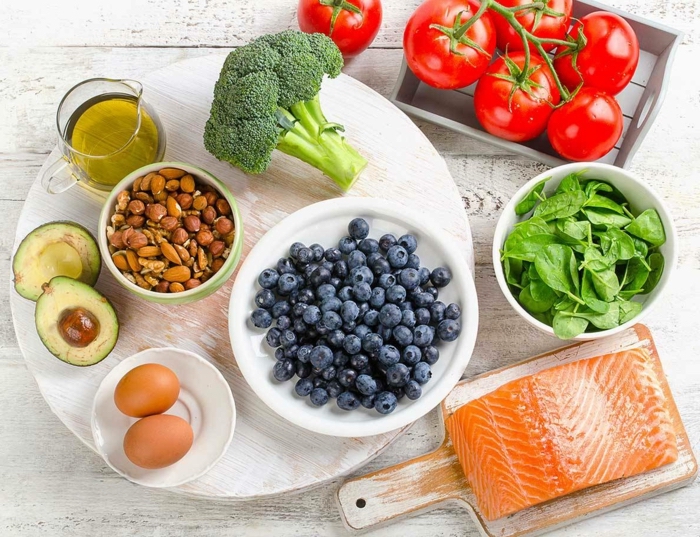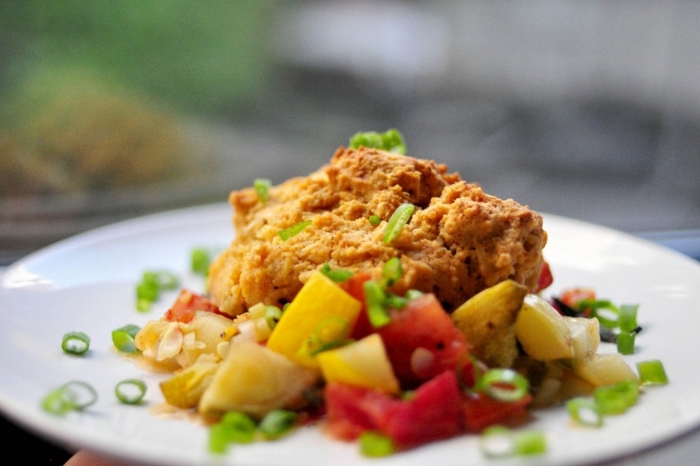 Idea for delicious and boosting breakfast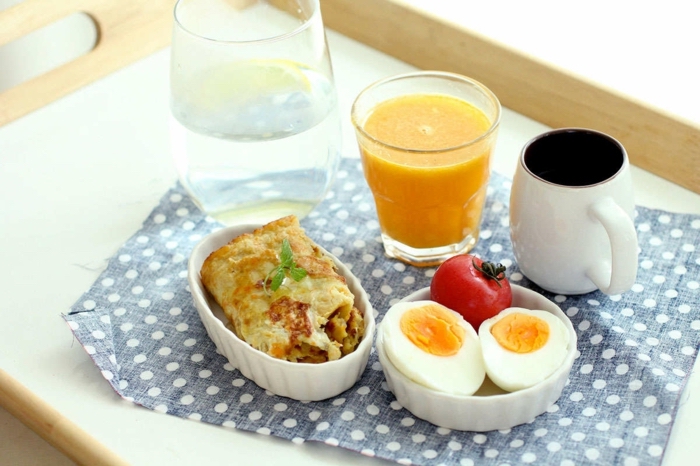 Consume more fresh fruits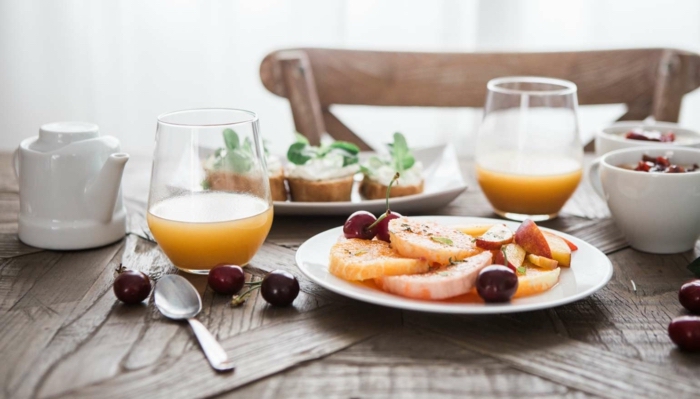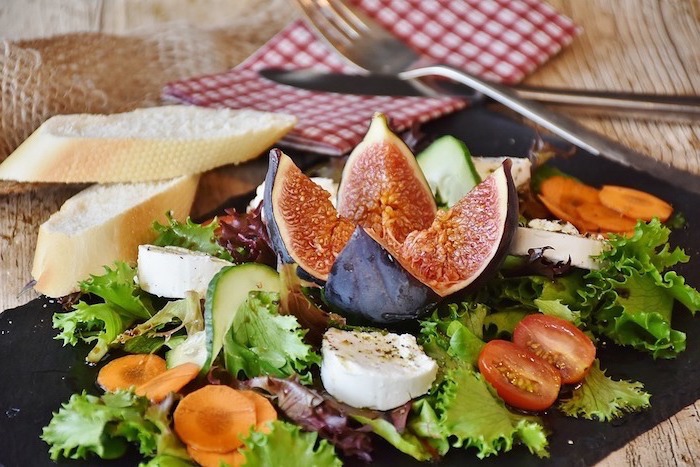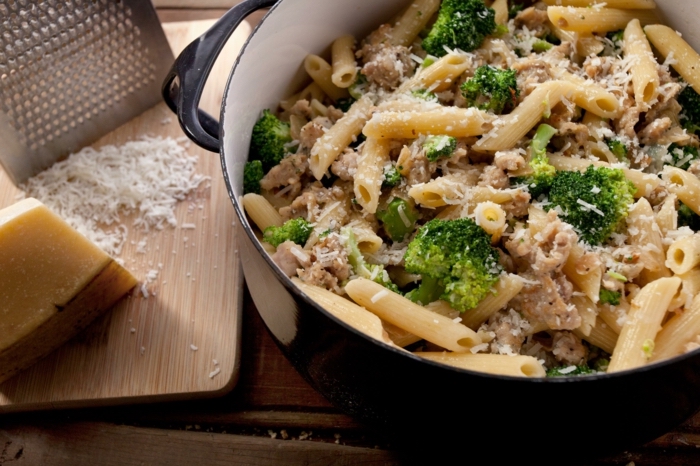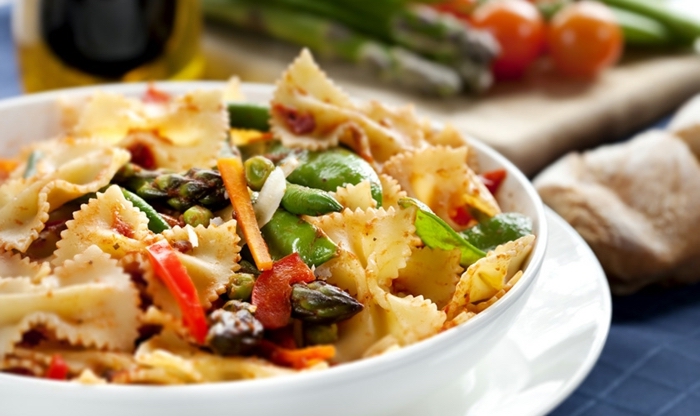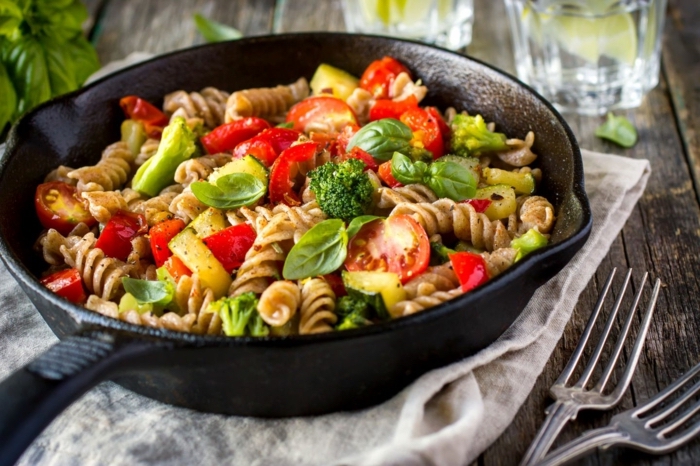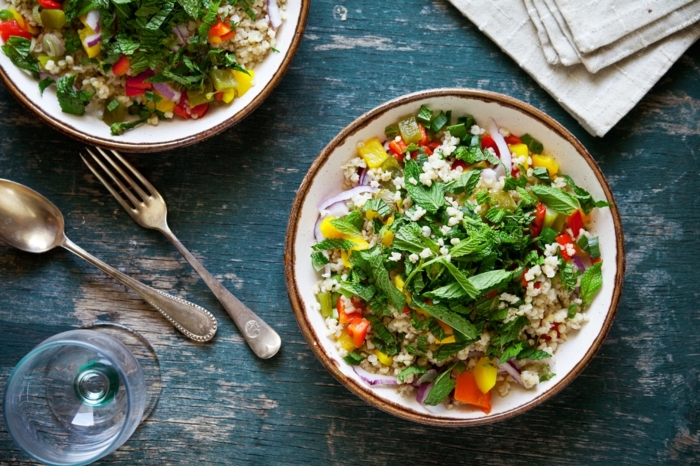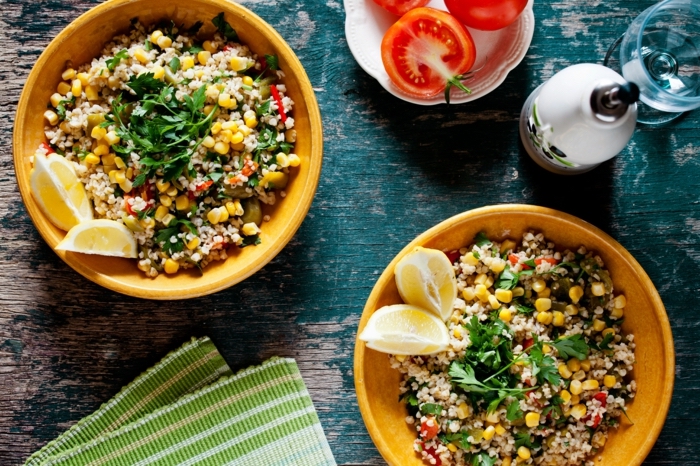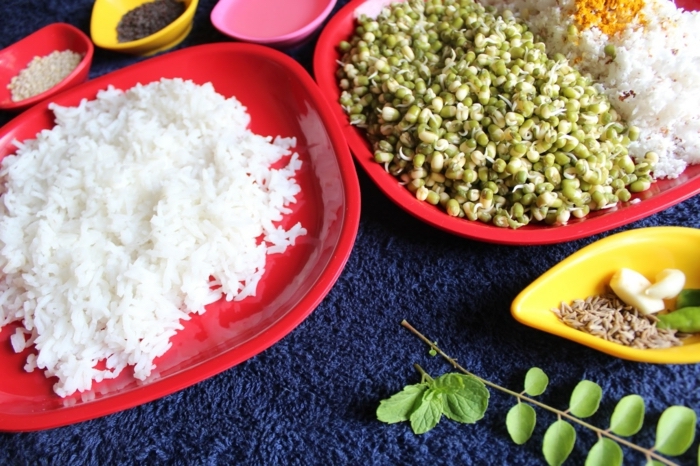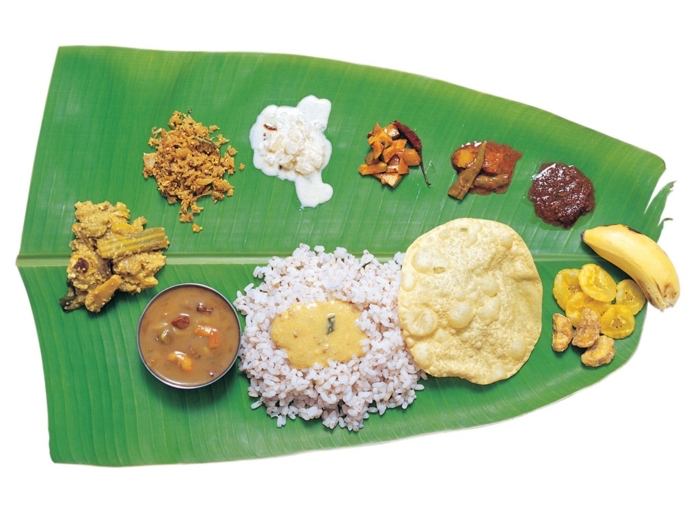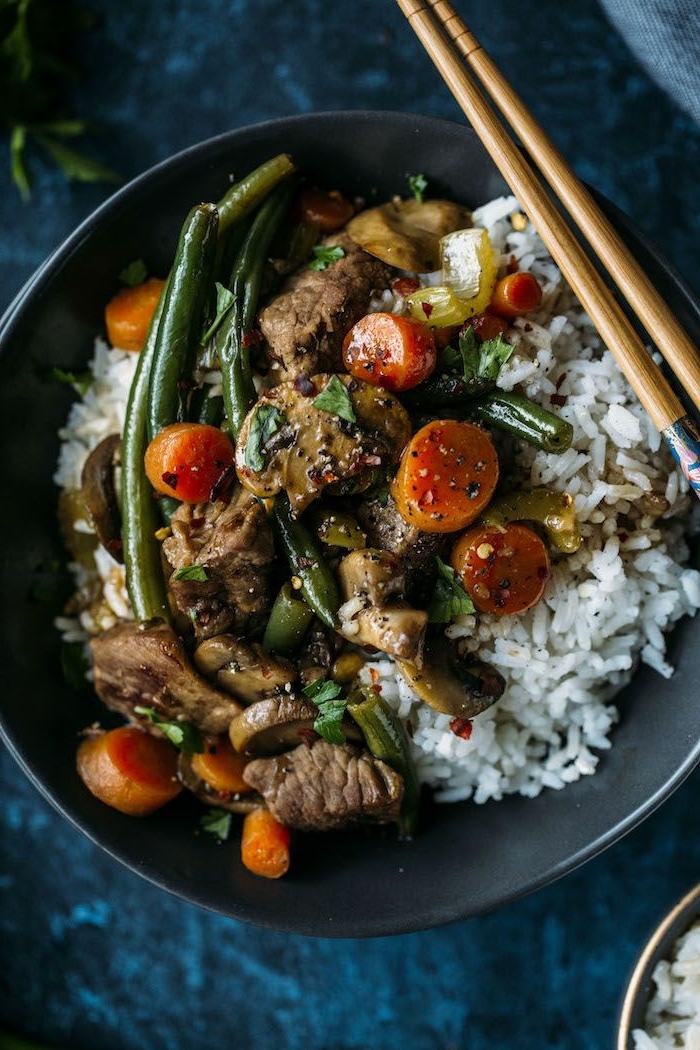 A true masterpiece of culinary art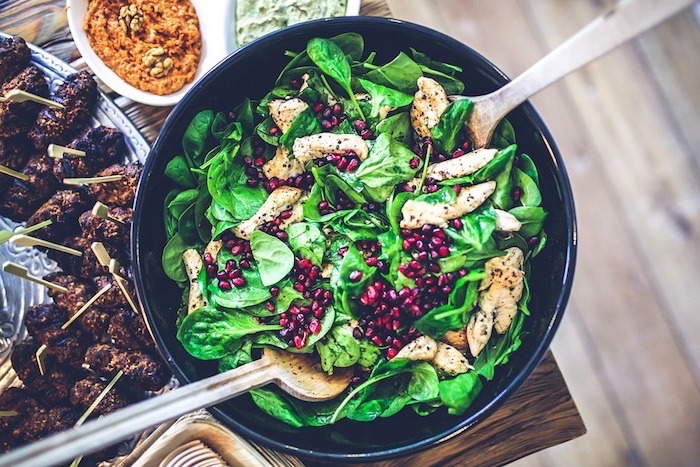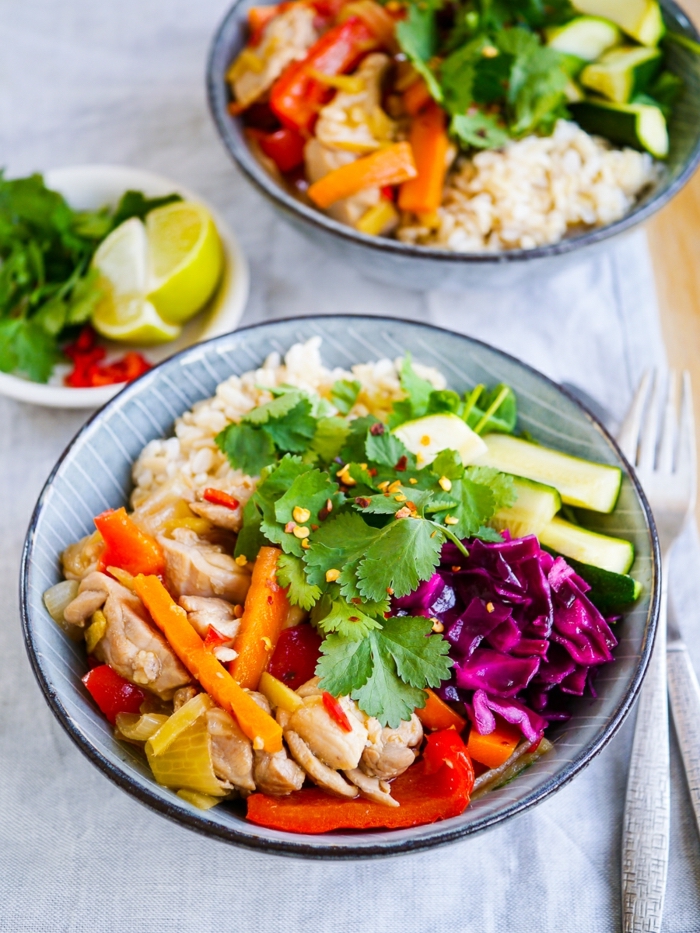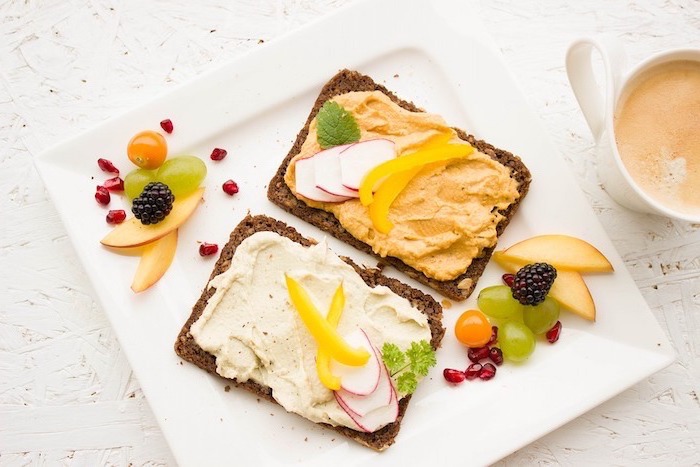 It's easy to prepare a healthy and balanced lunch box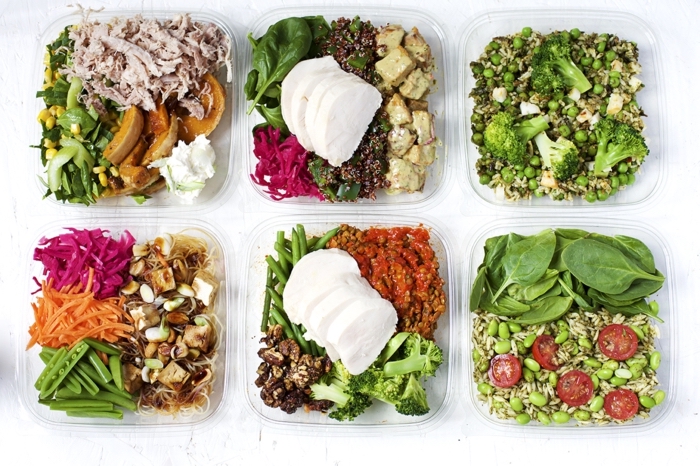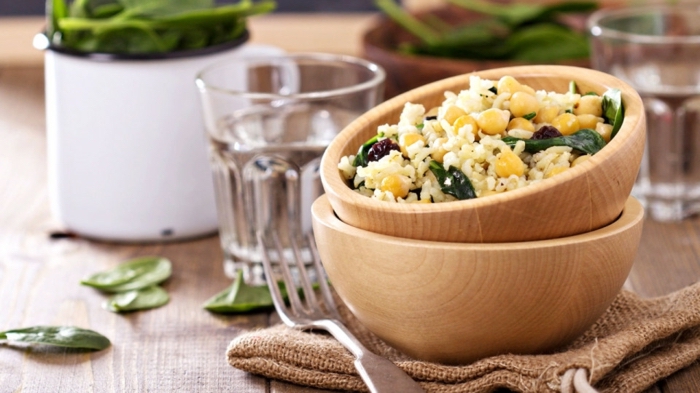 Always choose fresh and good quality food products