5 Great Ways To Repurpose Your Halloween Pumpkins
Halloween has passed. This means it's time to take down the decorations and tuck them away until next year's spooky season comes around. However, some Halloween decorations can't be put away in the cupboard. For example, our beloved Jack-o'-lantern's. It's a real shame to have to throw them away or see all the hard work you put into carving them rot away. But don't worry. You don't have to say goodbye to your leftover pumpkins just yet. Instead of throwing so much good pumpkin and letting it go to waste, you can easily repurpose them! That's why today we are going to show you 5 great ways to reuse your Halloween pumpkins.
You don't have to say goodbye to your leftover pumpkins just yet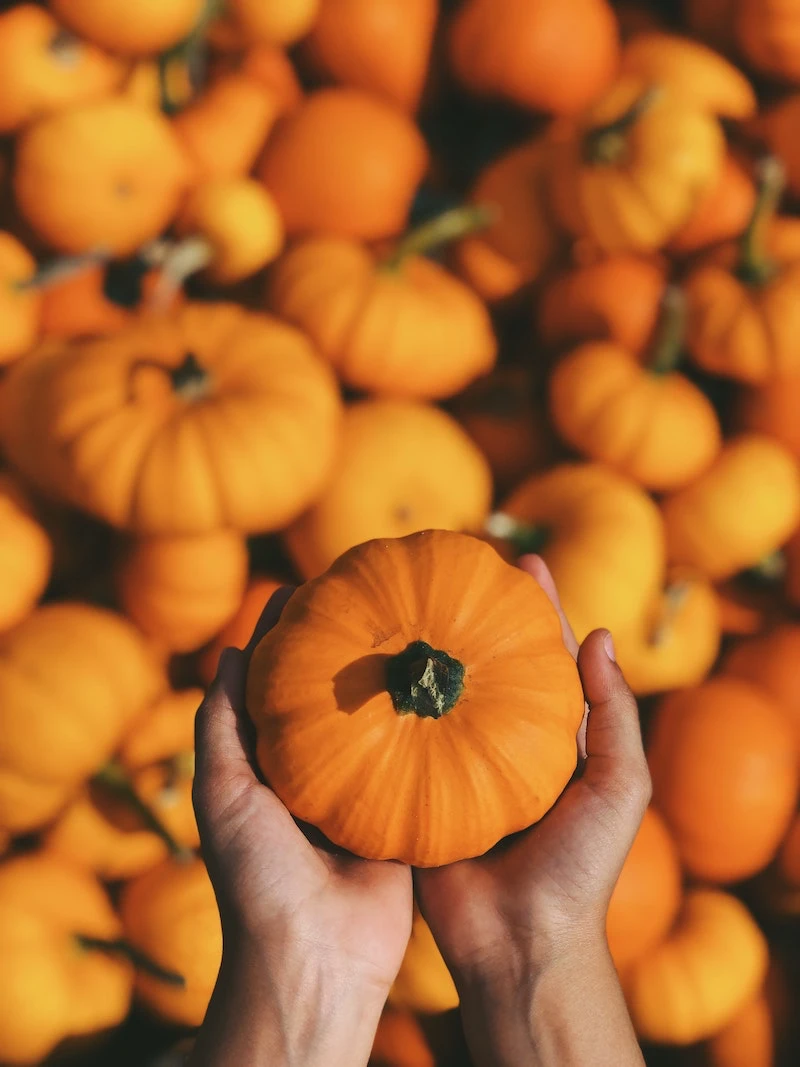 Trust us, you're not the only one wondering what to do with your pumpkins now that Halloween has passed. And if you are trying to be more sustainable and want to found them a new use, we've got you. Whether you went a bit overboard and decorated your porch with fifteen pumpkins or you've got just one, and you are still wondering what to do with it, we'll help you find its new purpose. Let's see how you give your Halloween pumpkins a new life.
We'll help your pumpkins find their new purpose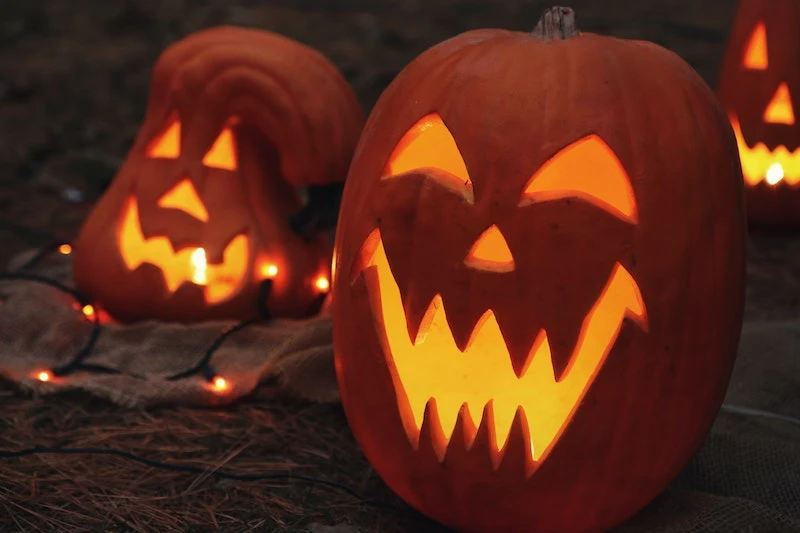 #Bird Feeder
A super simple and cute DIY that will bring all the birds to your yard. All you need to do is take your pumpkin of choice, remove it's top if it still has it and form a bowl like shape (if it isn't an already carved out Jack-o'-lantern). Then you can stick in some twigs or sticks, so the birds have something to perch on. Finally, take some twine or rope or anything similar and use it to hang the pumpkin. Fill it up with seeds and let the birds go ham!
A super simple and cute DIY bird feeder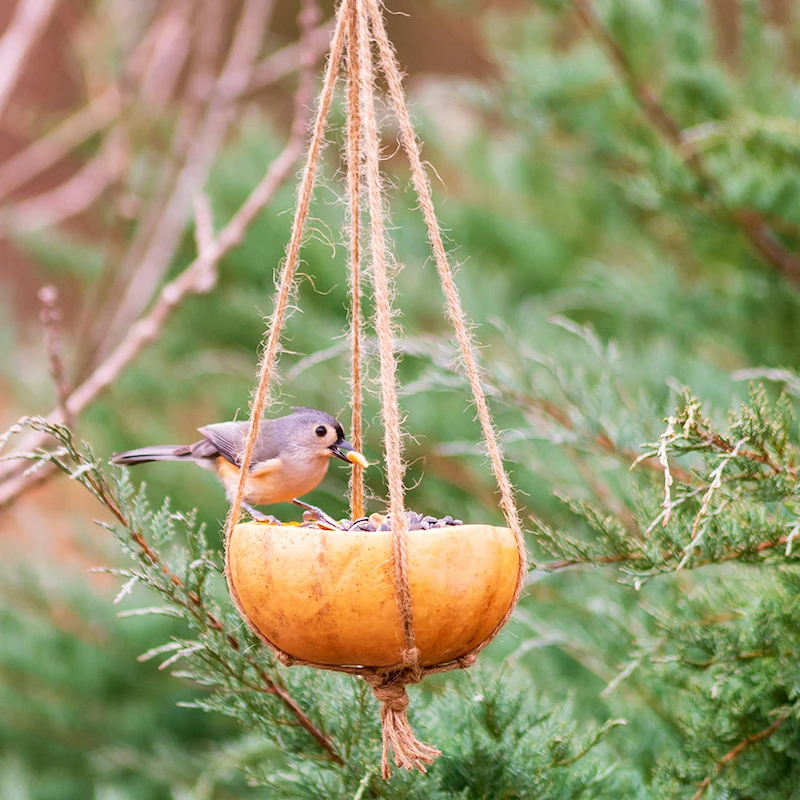 #Compost It
Why not give back to Mother Nature? Instead of throwing them in the trash, you can easily compost any waste you have. Pumpkins break down quite nicely and can offer your soil a ton of great nutrients. Just make sure to remove any seeds that may remain and cut away any decorative material such as glitter, wax, paint, stickers, and so. In general, anything that shouldn't be in the compost, should be cut off the pumpkin.
Instead of throwing them in the trash, you can easily compost the pumpkins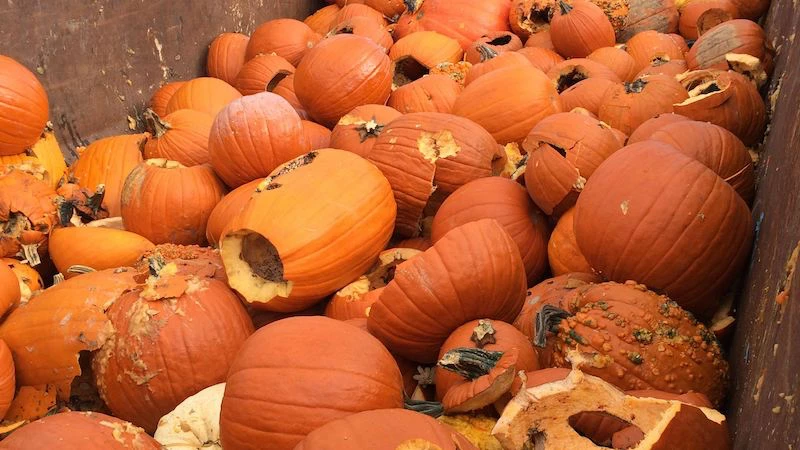 #Get Cooking
Well, this is truly one of the easiest ways you can repurpose your leftover pumpkins. Just try some mouth-watering new recipes. You can go wild – make some pumpkin spiced latte's, or a hearty pumpkin soup. There are plenty of delicious pumpkin recipes that can get your inner cook excited. Whip up some pumpkin pancakes or pumpkin cupcakes! The possibilities are endless.
There is nothing better than pumpkin pie and a glass of hot cocoa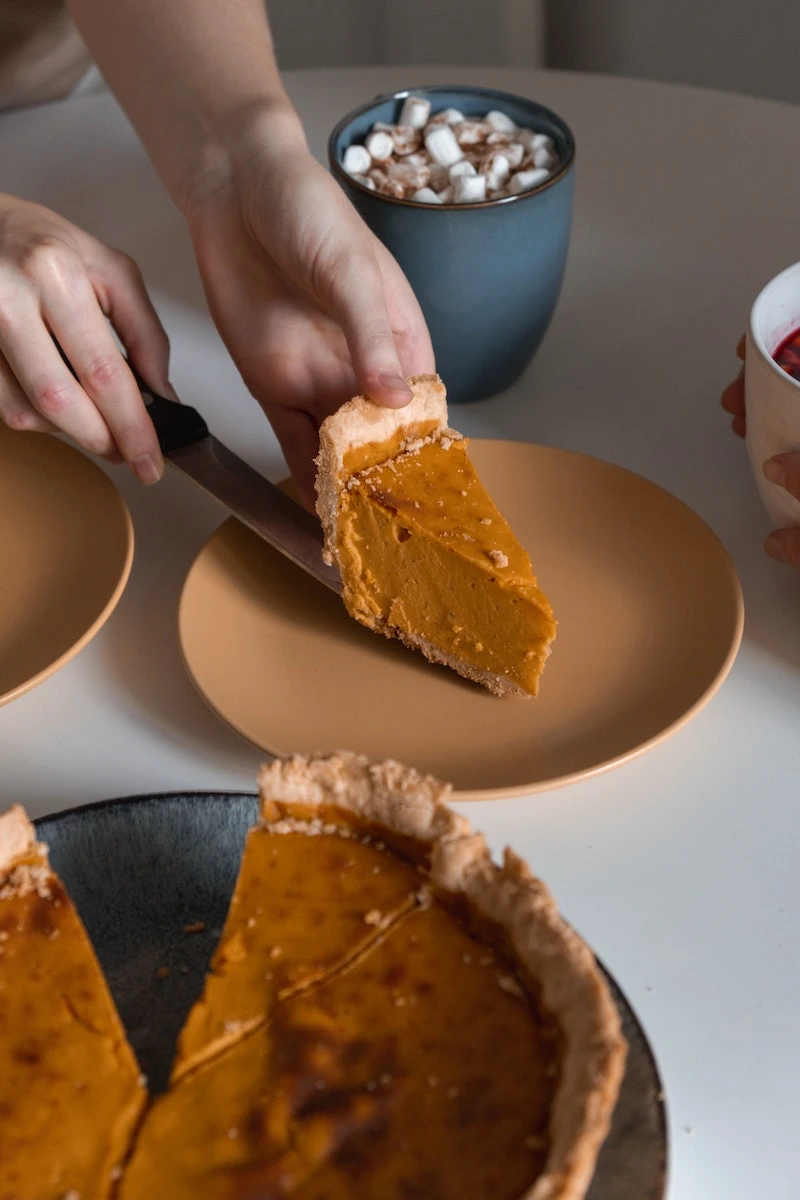 #Use as Pots
Even though Halloween has passed, fall is still here. And pumpkin are the ultimate fall decor. You can still use them. However, rather than just leaving them on the porch, you can make them into pots and vases. Just cut a drainage hole at the bottom and place some plants with some soil or florists foam and some arranged flowers. Then just prop them wherever you like and enjoy the colorful decoration.
A creative way to make a beautiful vase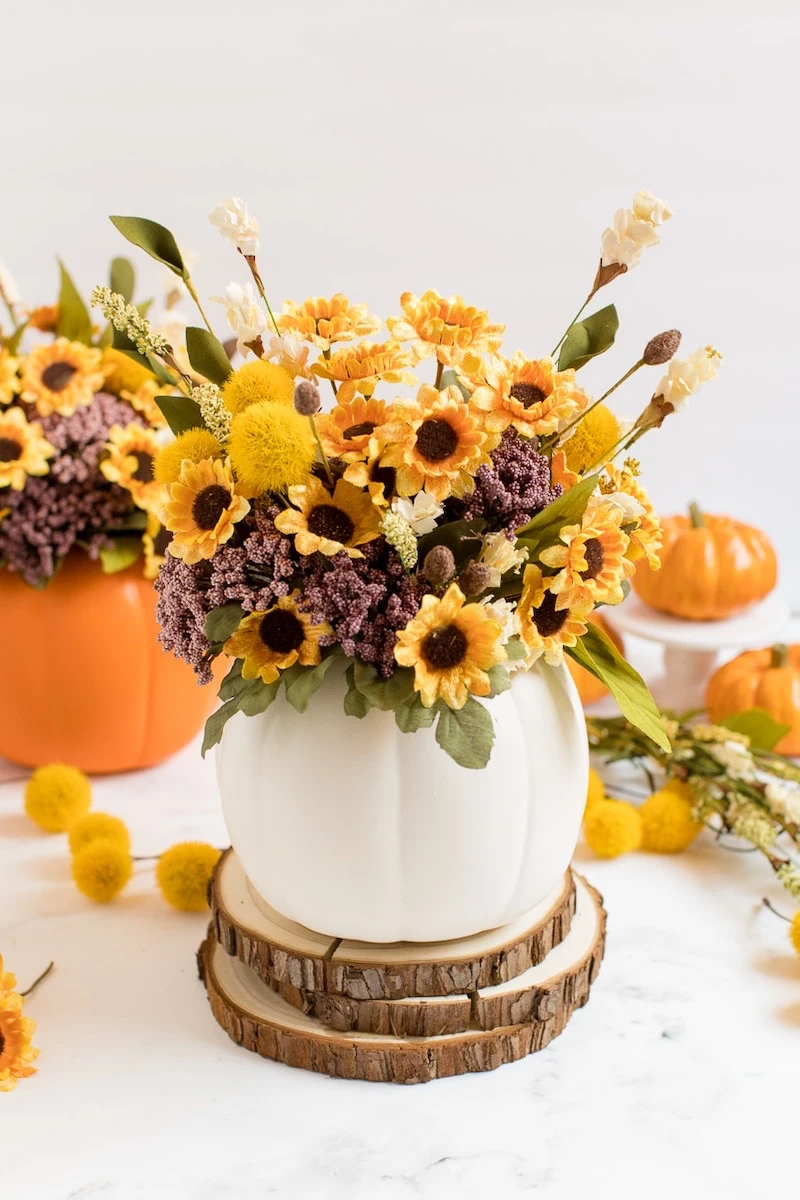 @Made To Be A Momma
#Use The Seeds
Don't let even the smallest parts of the pumpkin go to waste. You can even use the seeds. You can roast them and enjoy them as a snack, or you can also share them with the birds. If you have kids, you can also make some fun DIY activities. You can make necklaces from the seeds. Let them dry and then let the kiddos paint them. Then take a needle and poke holes and thread some string through them to make a necklace. You can also save and store the seeds to grow some pumpkins of your own later on.
The seeds can have a bunch of uses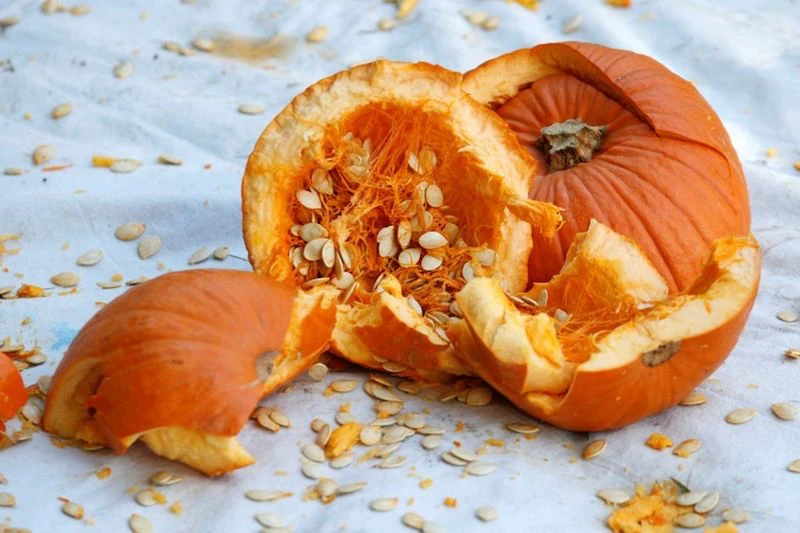 These were some of the best ways to repurpose your leftover Halloween pumpkins. We hope you found this article useful. Now nothing will go to waste, and you'll get a ton of benefits from reusing every last bit of the pumpkin.
These were some of the best ways to repurpose your leftover Halloween pumpkins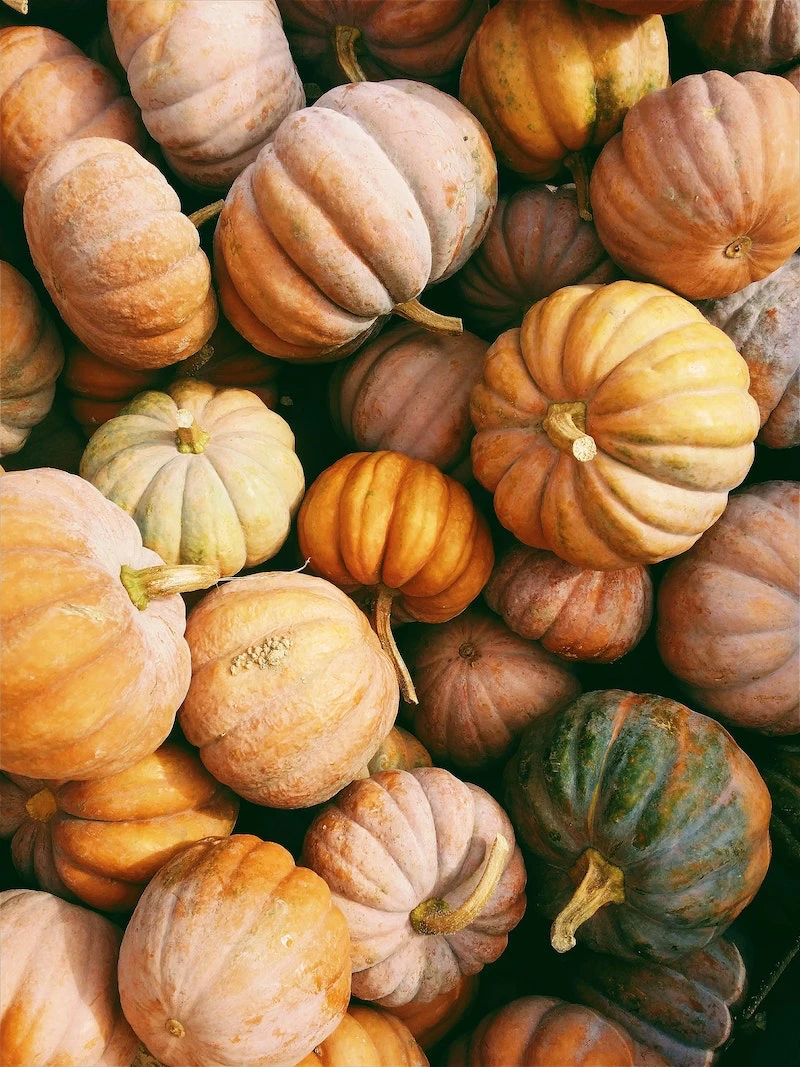 Sources: