The Best Creamy, Vegan Pumpkin Soup Recipe For Autumn
Fall season is here and with it so is pumpkin season! And this is one of our favorite times of the year. Why? Well, other than comfy sweaters, beautiful scenery, and fun holidays, there are just so many yummy treats you can make with pumpkins! Plus, since the weather is getting colder, we are in the mood for soup. And what's better than a nice, warm, creamy, vegan pumpkin soup on a chilly, fall day? That's why today we want to share with you one of our favorite fall recipes.
Fall season is here and with it so is pumpkin season!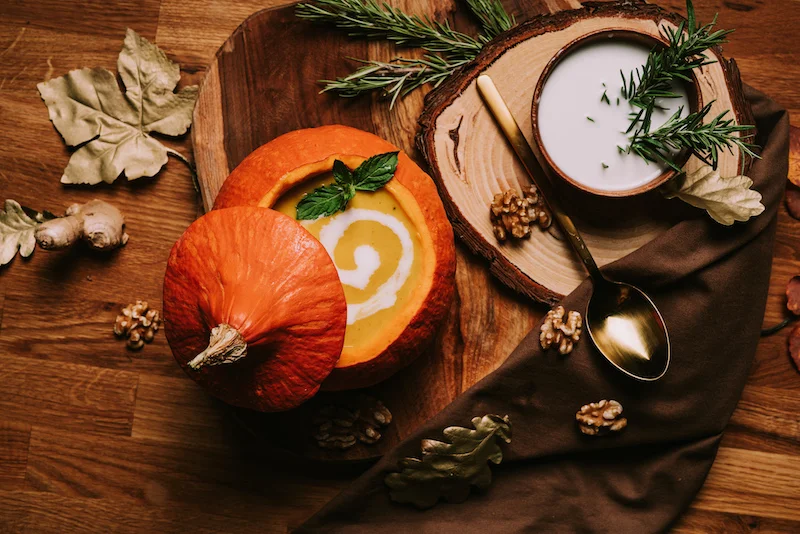 It's always nice to look through a recipe before you jump into cooking it. It helps you give you a clear idea of how the process should go and takes away any worries of mistakes away. That's why we recommend you take a look at our easy-to-follow video tutorial in order to help you in making this delicious, creamy vegan soup.
Check our YouTube video for this yummy soup
Vegan Pumpkin Soup Recipe
Prep time: 15 minutes
Cooking time: 40 minutes
Equipment:
Stove top
Pan
Wooden Spatula
Immersion blender
Ingredients:
15 grams Coconut Oil
1 Onion, chopped
Ginger, diced
2 Garlic Cloves, diced
1/2 tbsp Cumin
1/2 tbsp Turmeric
500 grams Pumpkin, chopped
2 Carrots, chopped
Fresh Rosemary
Black Pepper
200 ml Coconut Milk
To serve:
Pumpkin, carved into bowl
Vegan Cooking Cream
Fresh Peppermint
Bread
Step-by-Step Instructions:
On medium heat, place a pan and pour in the coconut oil.
Once the oil is hot, add in the chopped onion. Mix well and leave for a minute or two.
To the onion add in the garlic, the cumin, turmeric, and mix everything well, so the onions and garlic are coated.
Add in the chopped pumpkin to the pan, as well as the carrots. Then mix.
Cover all the ingredients in the pan with warm water and add a stem of fresh rosemary.
Put the pan lid on and let everything cook for ten to fifteen minutes or until everything is soft.
Uncover the pan and sprinkle some freshly grounded black pepper and the coconut milk.
Take your immersion blender and blend everything together.
When it comes to serving this creamy soup, you can carve out a pumpkin from the inside to create a bowl (or just use a normal bowl). Then just pour the soup inside.
Garnish the soup with vegan cooking cream and a some mint leaves. Enjoy with some bread!
Visual Steps
First step: Place a pan on the stove top and add some coconut oil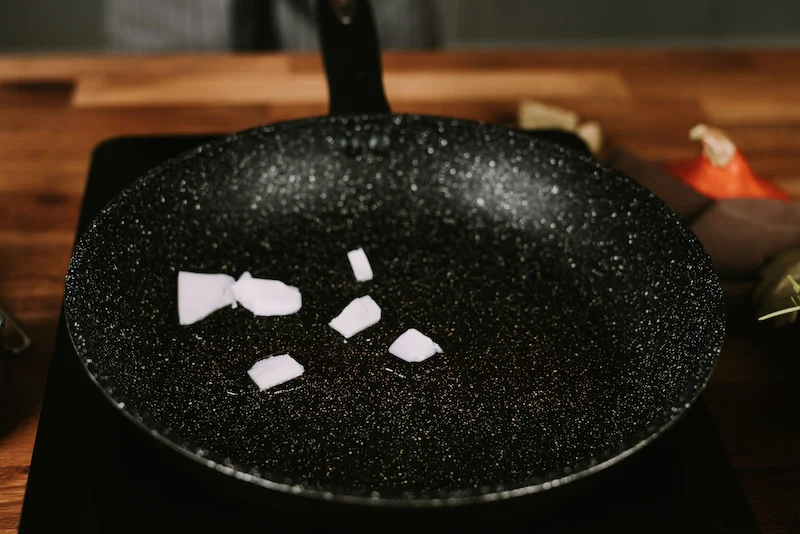 Second step: Add in the onions and leave for a minute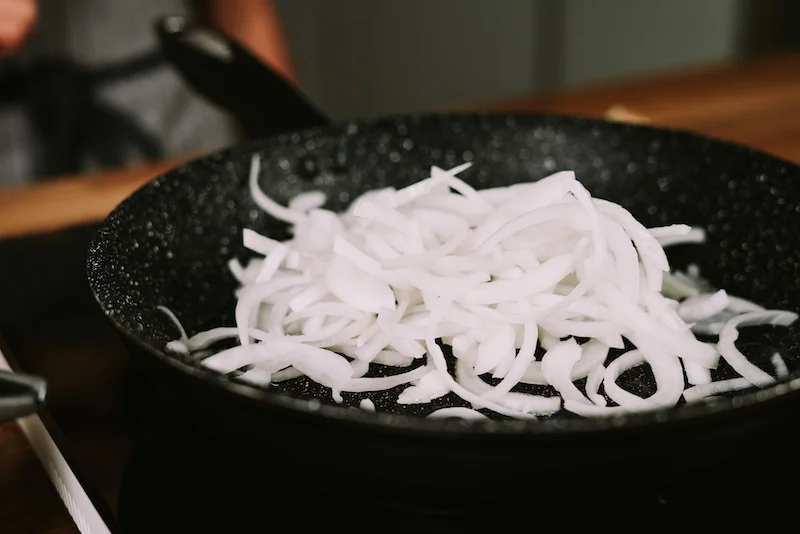 Third step: To the onions, add in the cumin, turmeric, and garlic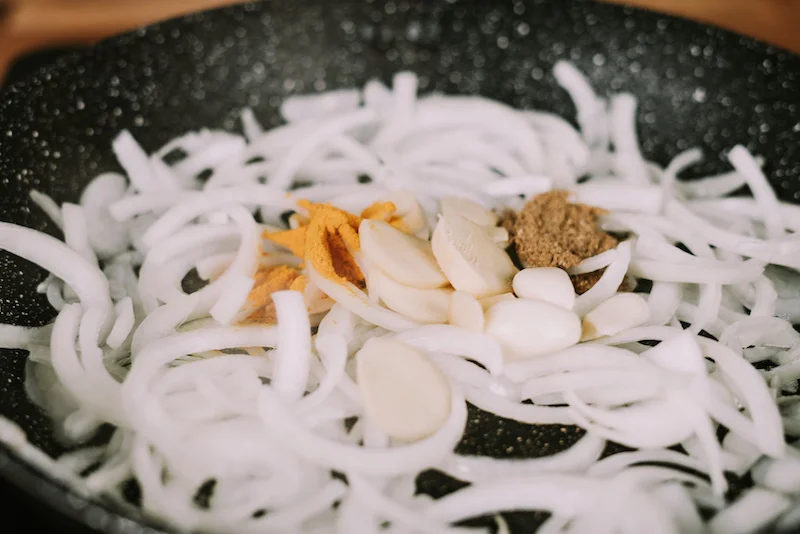 Fourth step: Mix and coat everything with the spices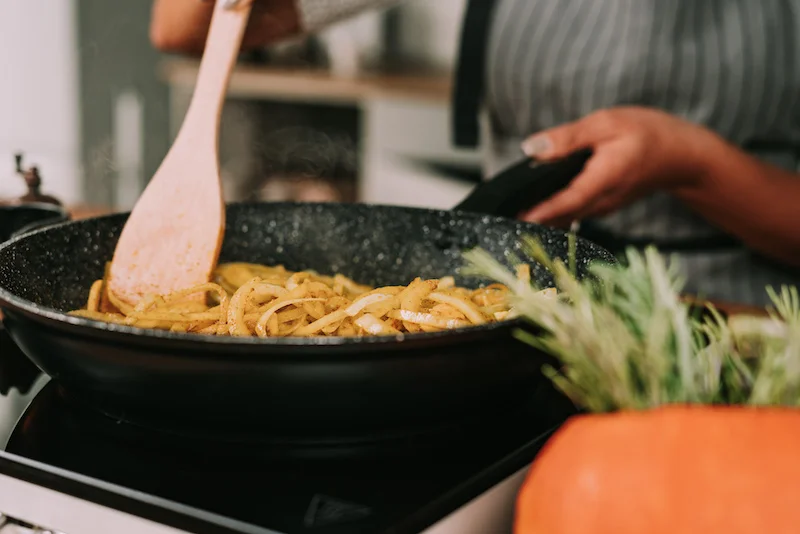 Fifth step: Add in the chopped pumpkin and cover with water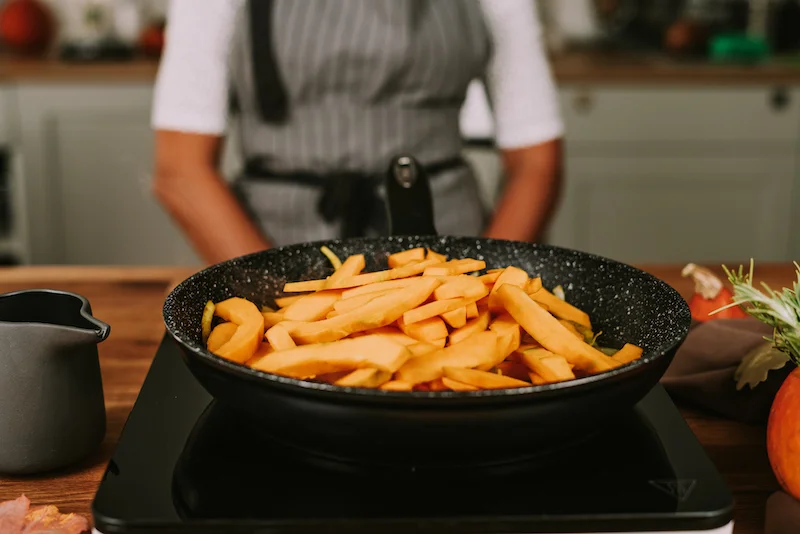 Sixth step: Add rosemary, and cover the pan and leave for ten to fifteen minutes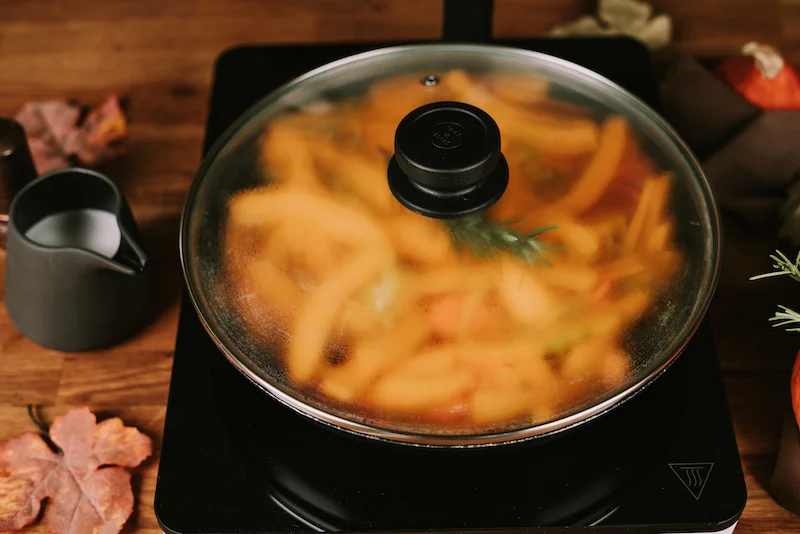 Seventh step: Uncover the pan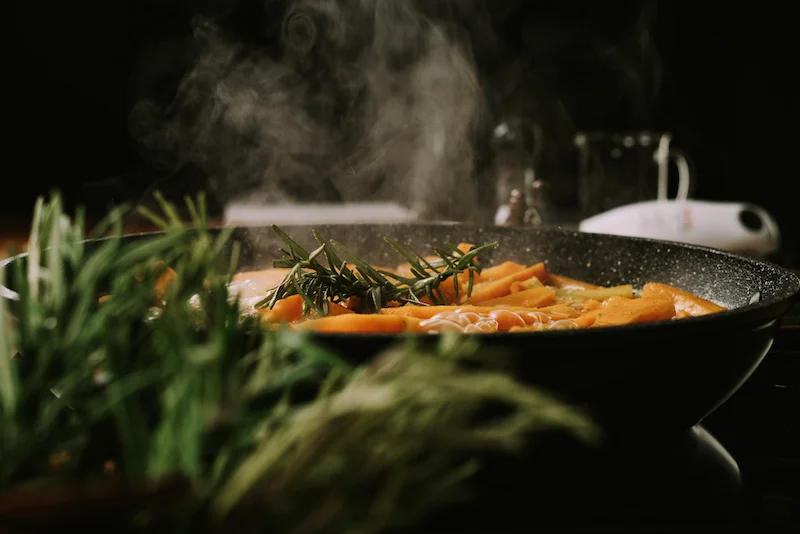 Eighth step: Sprinkle some grounded black pepper and coconut milk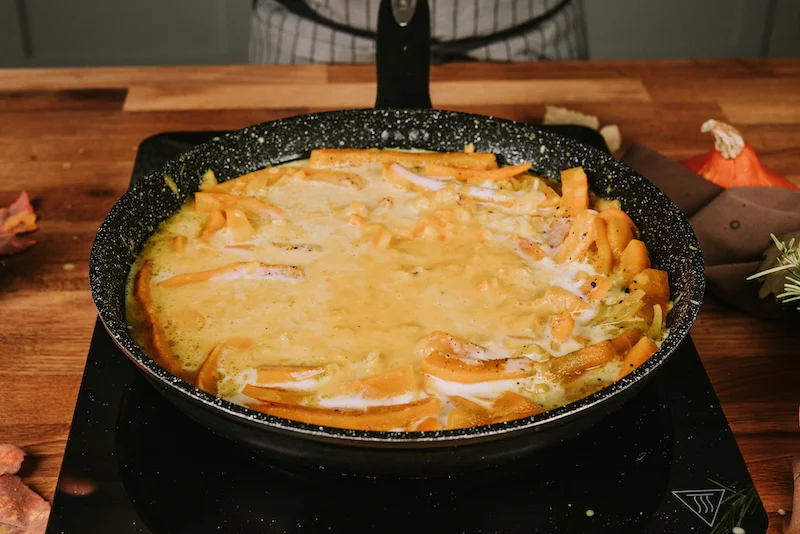 Ninth step: Mix with an immersion blender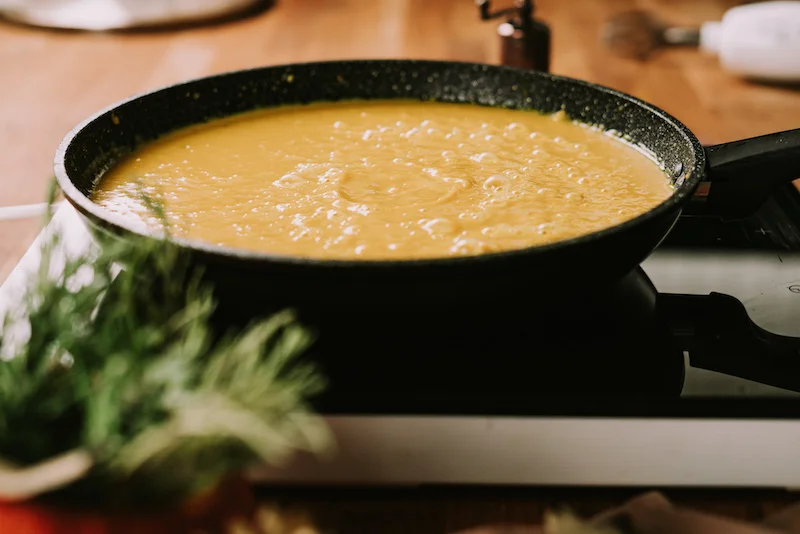 Tenth step: Serve in a carved out pumpkin (or bowl)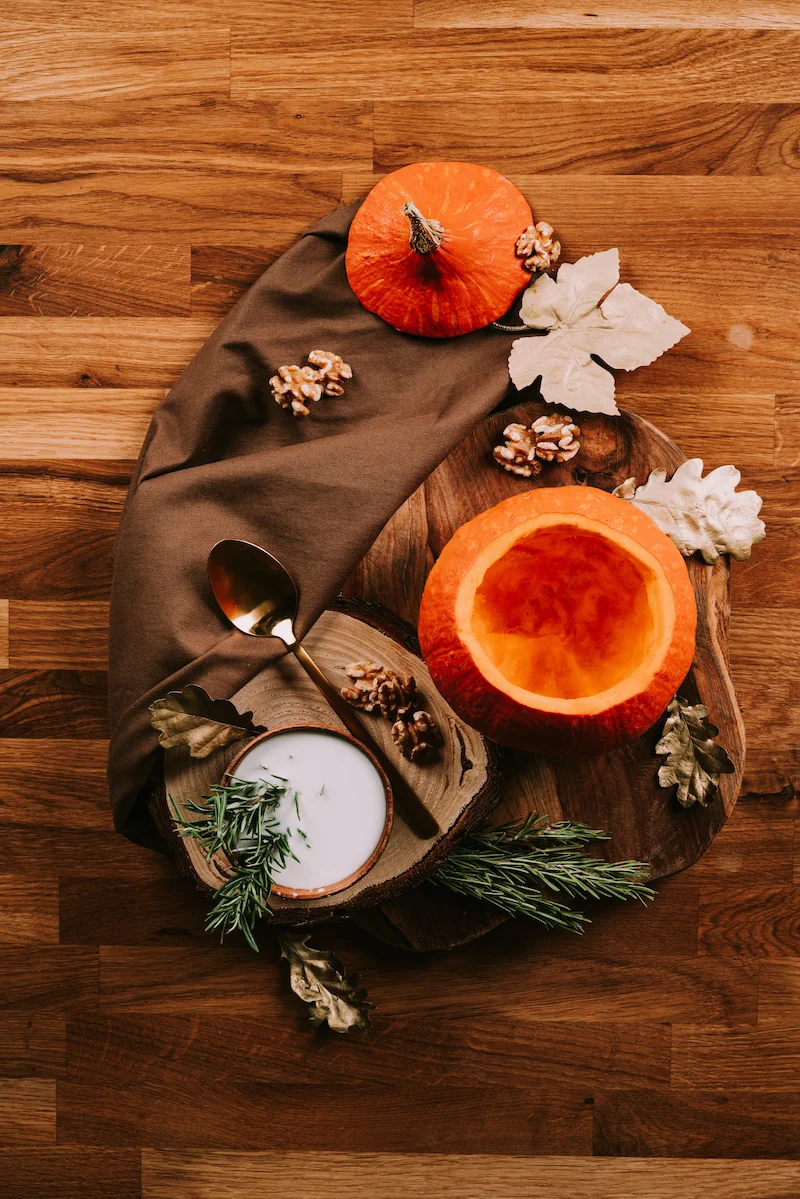 Eleventh step: Garnish with some vegan cream and mint leaves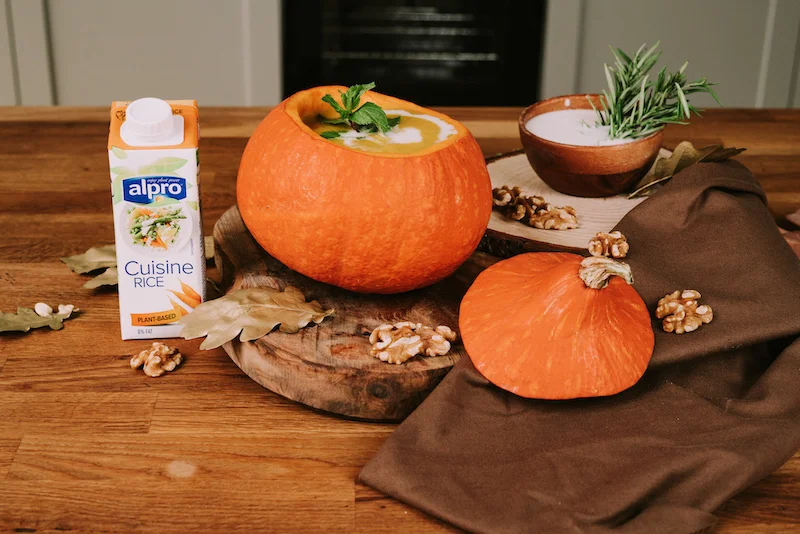 Twelfth step: Enjoy with bread!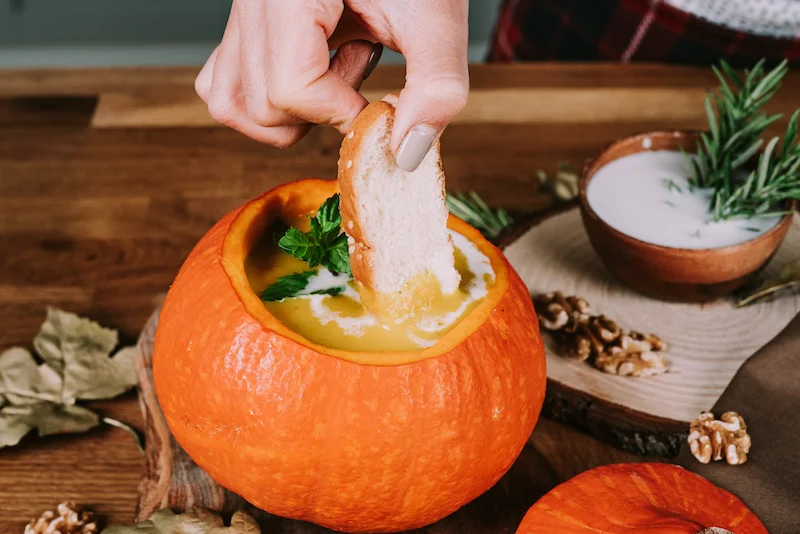 Tips and Tricks
Every recipe has its little secrets. You know, all the little things that can make it amazing. Make the final product divine and not just good. That's why here we want to share with you all the details you need to know to make this soup just perfect and how to make it to your liking. Always remember that in the end cooking is a form of art, and you are the artist. This means you can change, add, or remove anything you like to this recipe. Make it to your taste bud's liking.
Every recipe has its little secrets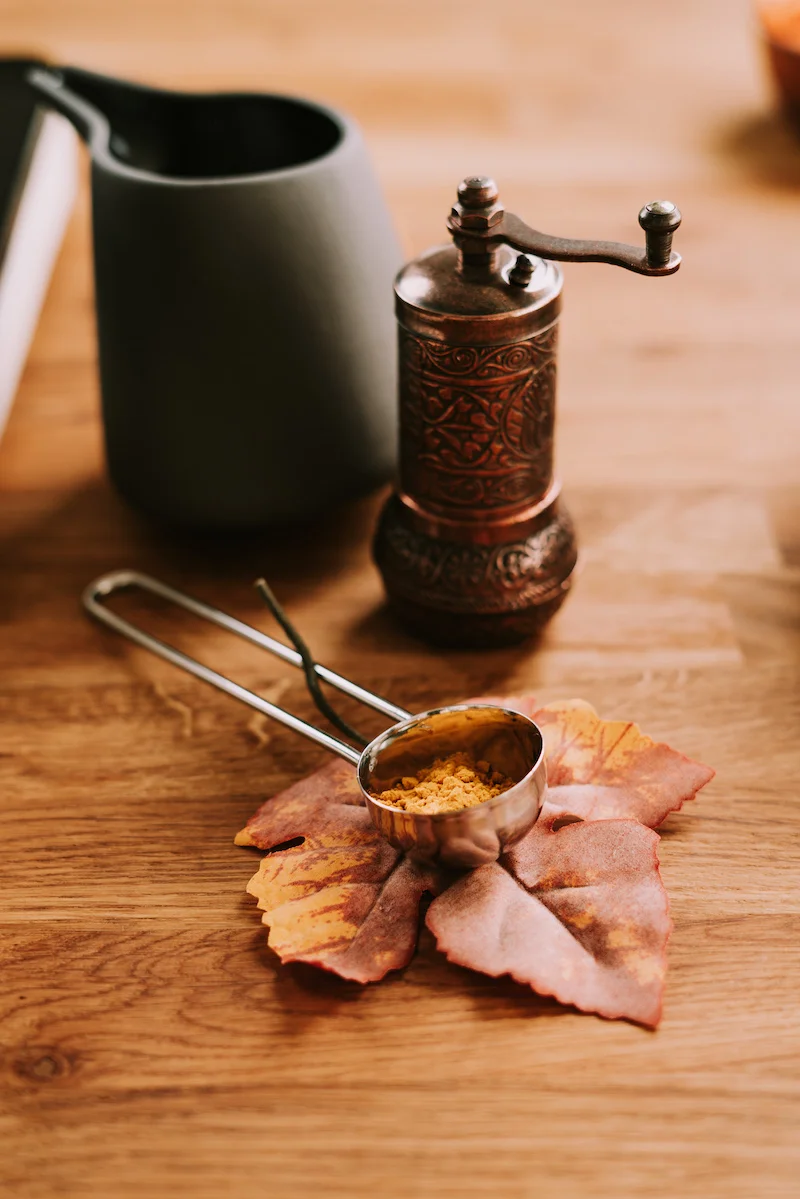 Cream
We definitely recommend adding cream to your soup as it adds a layer of richness. While it's still good without any cream, we still recommend adding it. You can also use non-vegan cream or even milk! If you don't have cream, you can add some butter instead.
Blending
While you can use a blender, we still recommend an immersion blender. Why? Well, because if you do use a blender, make sure to leave the soup to cool slightly as hot soup and blender usually don't mix well. You will be making a bomb.
Pick your preferred pumpkin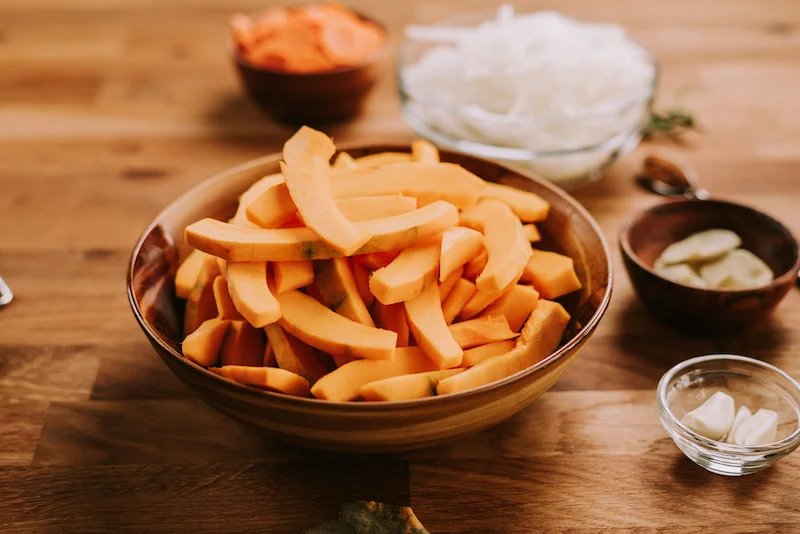 We hope you love this recipe as much as we do! If you do enjoy it, make sure to check out what other delightful recipes we have on our YouTube Channel. There you can find a ton of yummy treats for every craving and season. Want more fall inspired recipes – give this pumpkin spiced latte a go. Or if you are more in a spooky mood, this Halloween bread is a must bake this season. You can find a lot of amazing recipes both on our website and on our channel. Make sure to tell us what you would like to see next time in the YouTube comments, as well as what you thought of this recipe.
We hope you love this recipe as much as we do!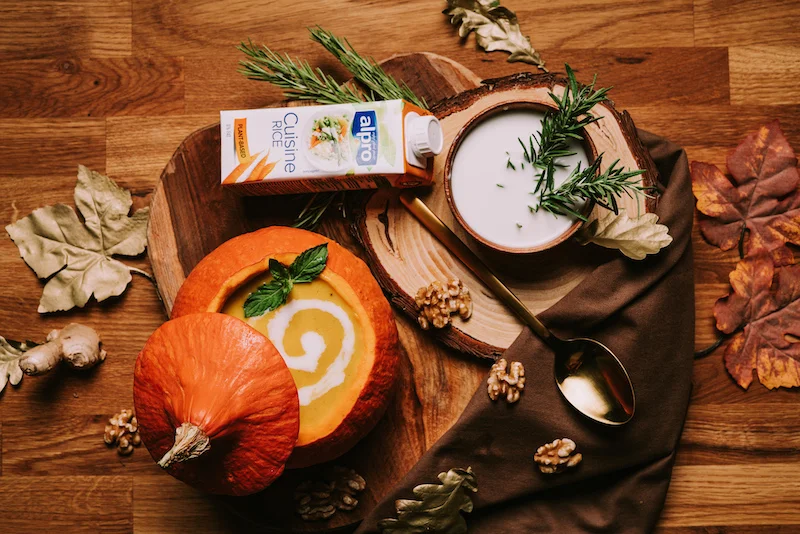 Sources: