20+ Creative Pumpkin Carving Ideas To Try This Halloween
Halloween is a joy for people of all ages. You've got so many activities to enjoy. But besides trick-or-treating, dressing up in fun costumes and apple bobbing, our personal favorite Halloween activity is carving pumpkins. It's a creative and engaging activity suitable for the whole family, and it quickly gets you into the spooky spirit. It started with Ancients pagans carving vegetables into lanterns in hopes of warding off any spirits that may be passing by their homes on All-Hallows Even. Today, we do it more for fun. However, since the possibilities of carving are pretty much endless, it can get a bit overwhelming to decide what you want to do. That's why today we've collected the best pumpkin carving ideas to give you some inspiration this Halloween season.
Halloween is a joy for people of all ages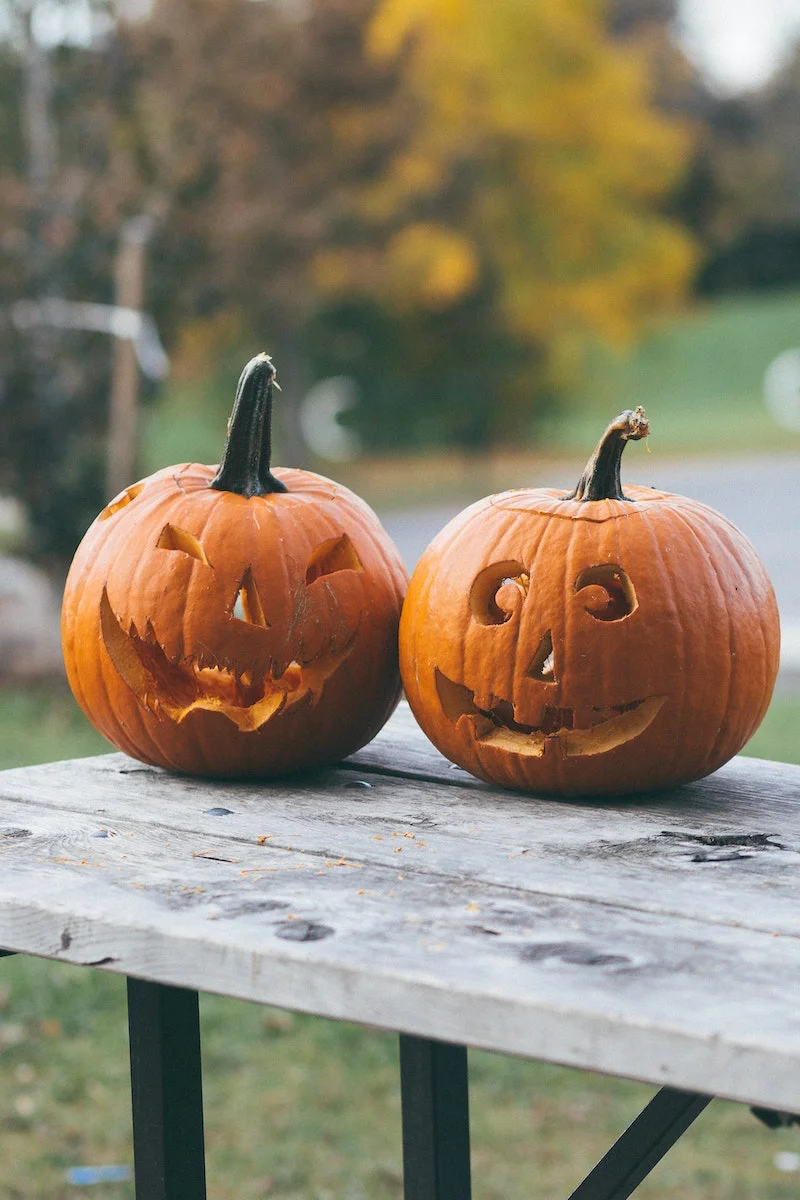 Pumpkin carving is an art form. It gives you so many opportunities to express your inner artist and have fun. You can make a scary pumpkin, a cute pumpkin or a useful pumpkin. It's really all up to you. So, put on your costume and let's start carving some pumpkins.
You can make the pumpkin useful by using it as a candy bowl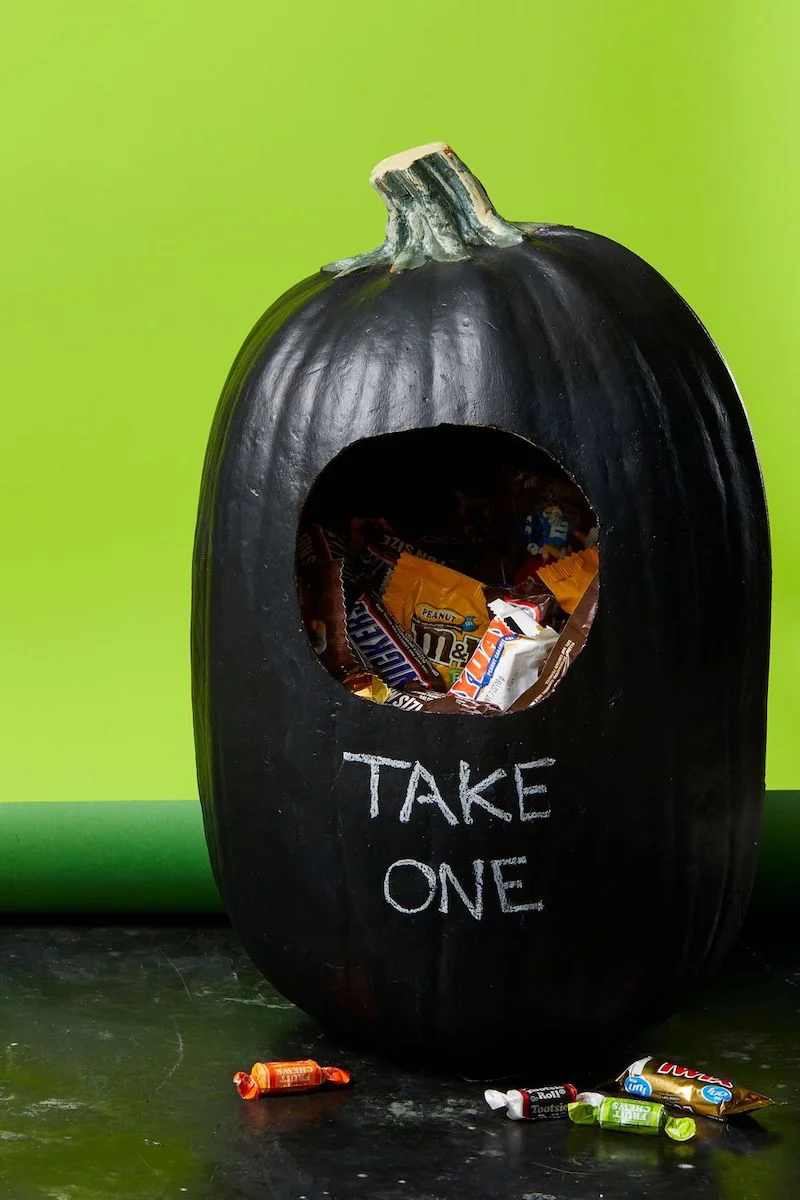 @MikeGarten 
#Creative Pumpkin
If you're in the mood to get crafty this Halloween with your pumpkin, these creative pumpkin ideas will help you get inspired. There are everything but your average pumpkins and gather the whole block's attention. So, if you've got some time on your hands and plenty of materials, why not try out some of these pumpkin designs.
Create a whole other world inside your pumpkin
@MikeGarten 
All you need is some paint, a knife, and a screwdriver to create these lanterns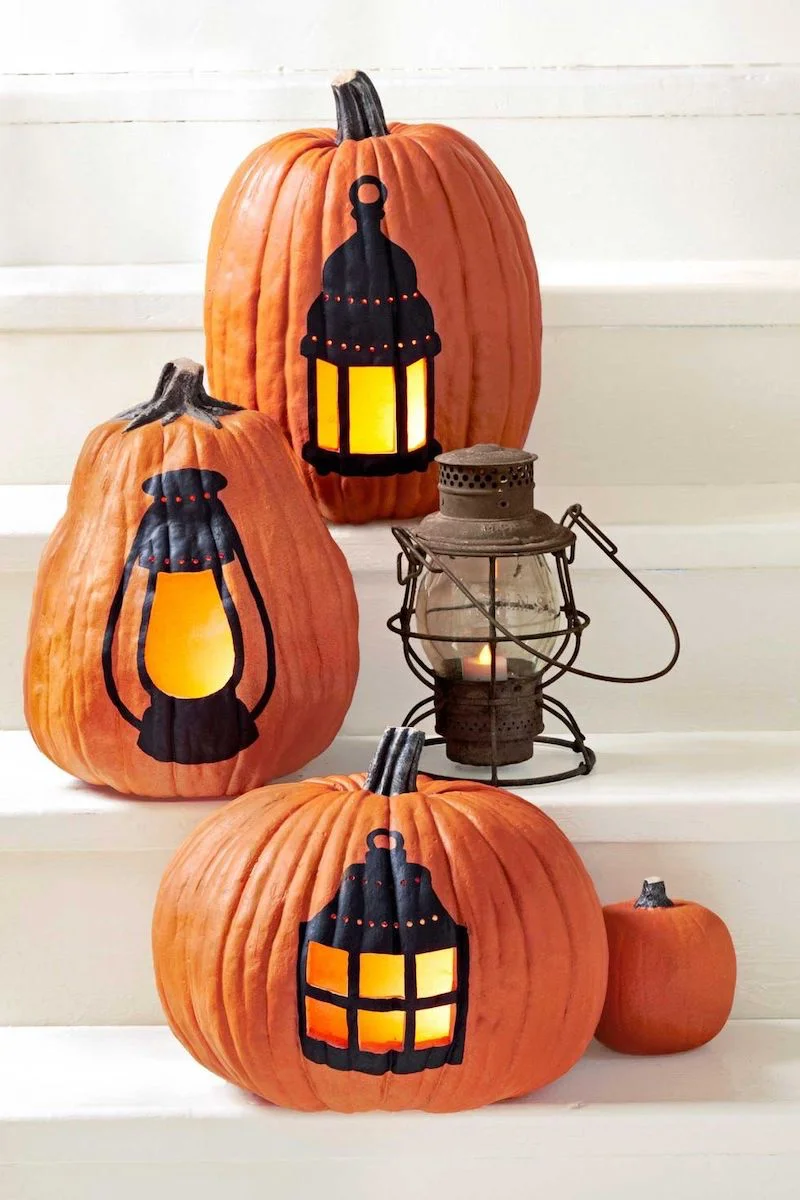 @DanaGallagher 
If you are really crafty, you can try an intricate pattern design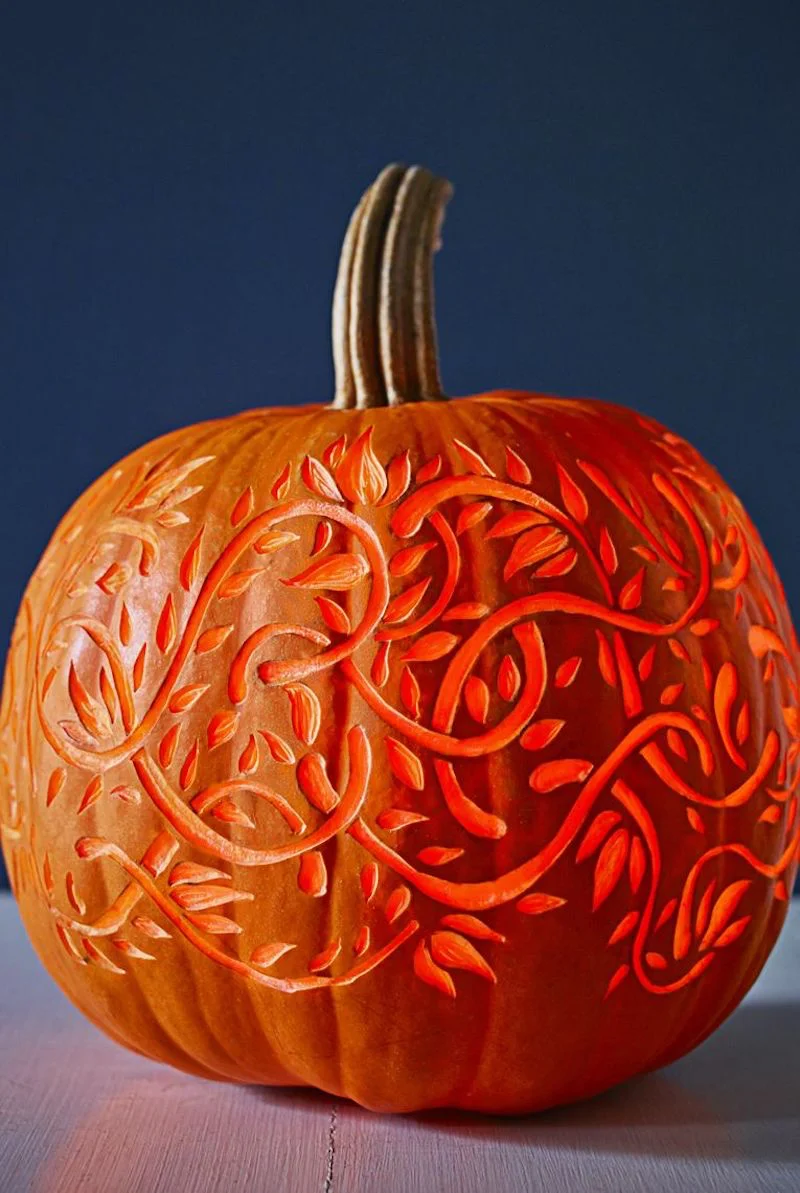 @JohnKernick 
Halloween is all about candy, so why not incorporate that into your pumpkin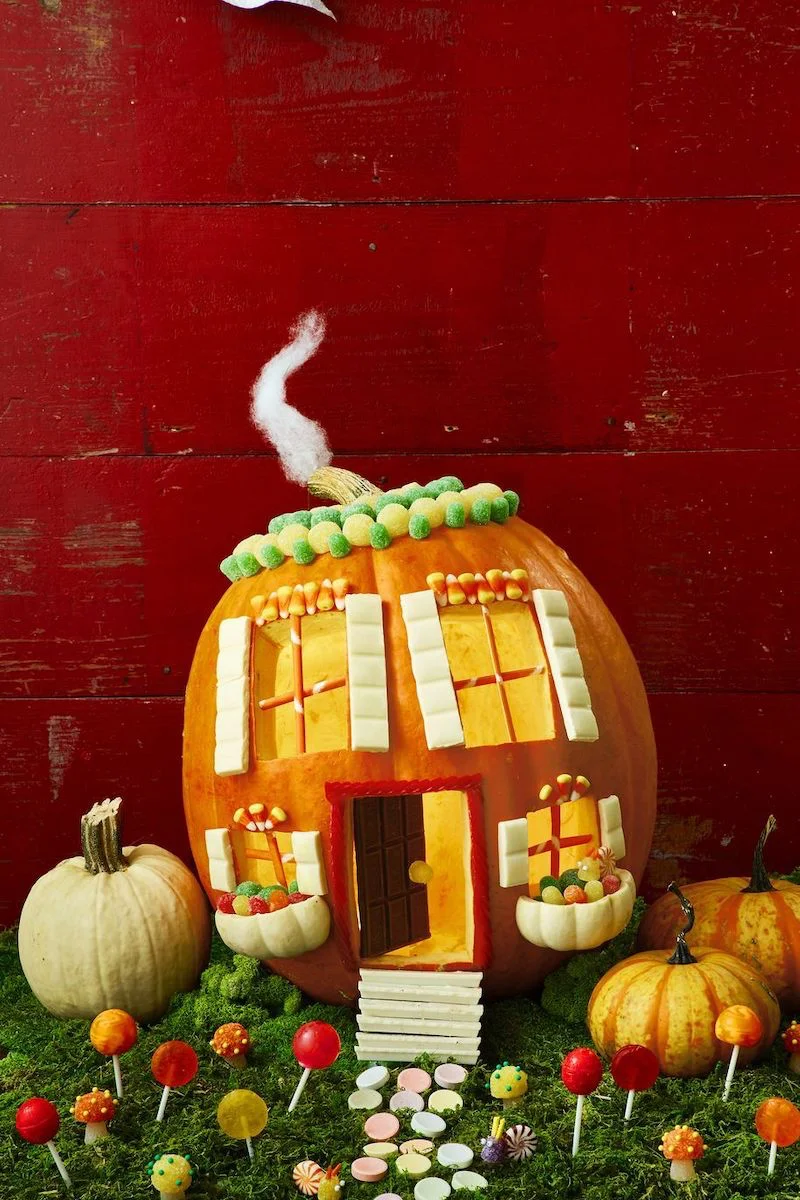 @MikeGarten
A super fun idea you can do with two pumpkins and some leftover Halloween decorations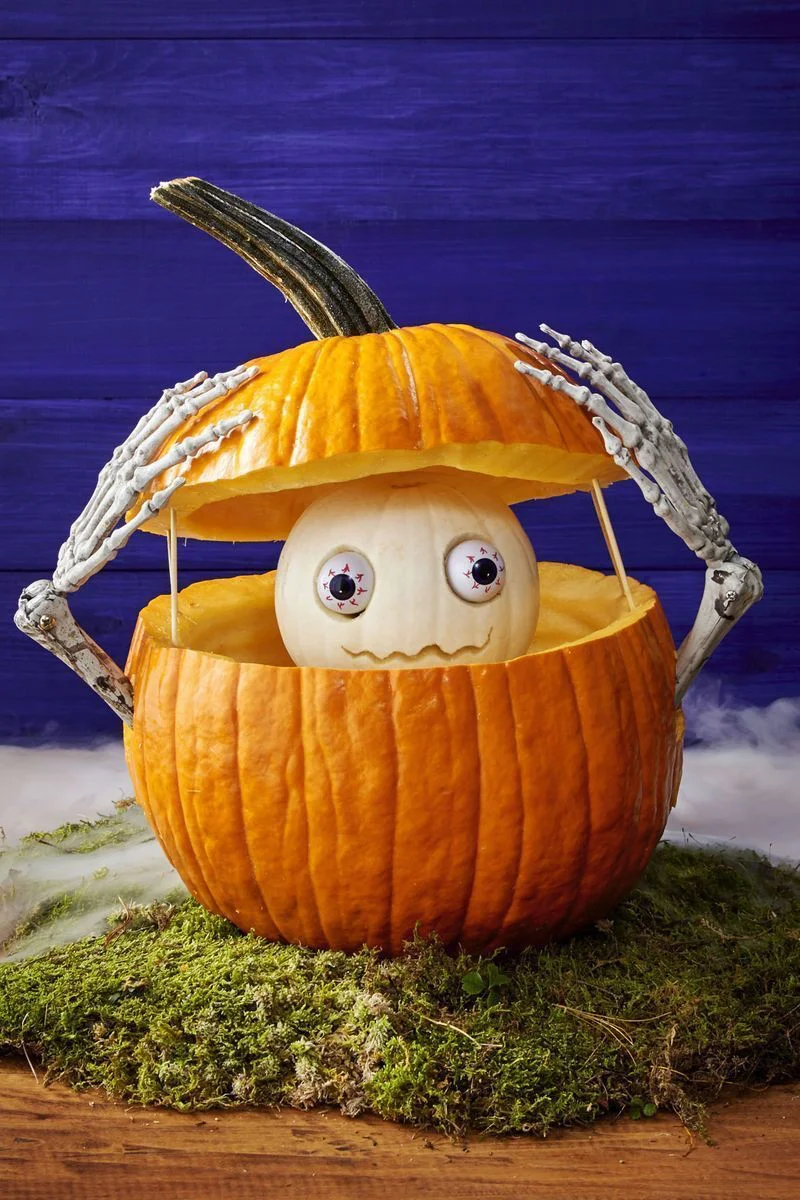 @AntonisAchilleos
#Simple Pumpkin
Not everybody has time on Halloween to carve out the perfect, most elaborate pumpkin you can think of. However, carving pumpkins is about fun. They don't need to be highly extravagant or complex to look cool. There are plenty of simple, yet effective pumpkin designs you can try out.
A simple retro pumpkin with beautiful starts and some coats of paint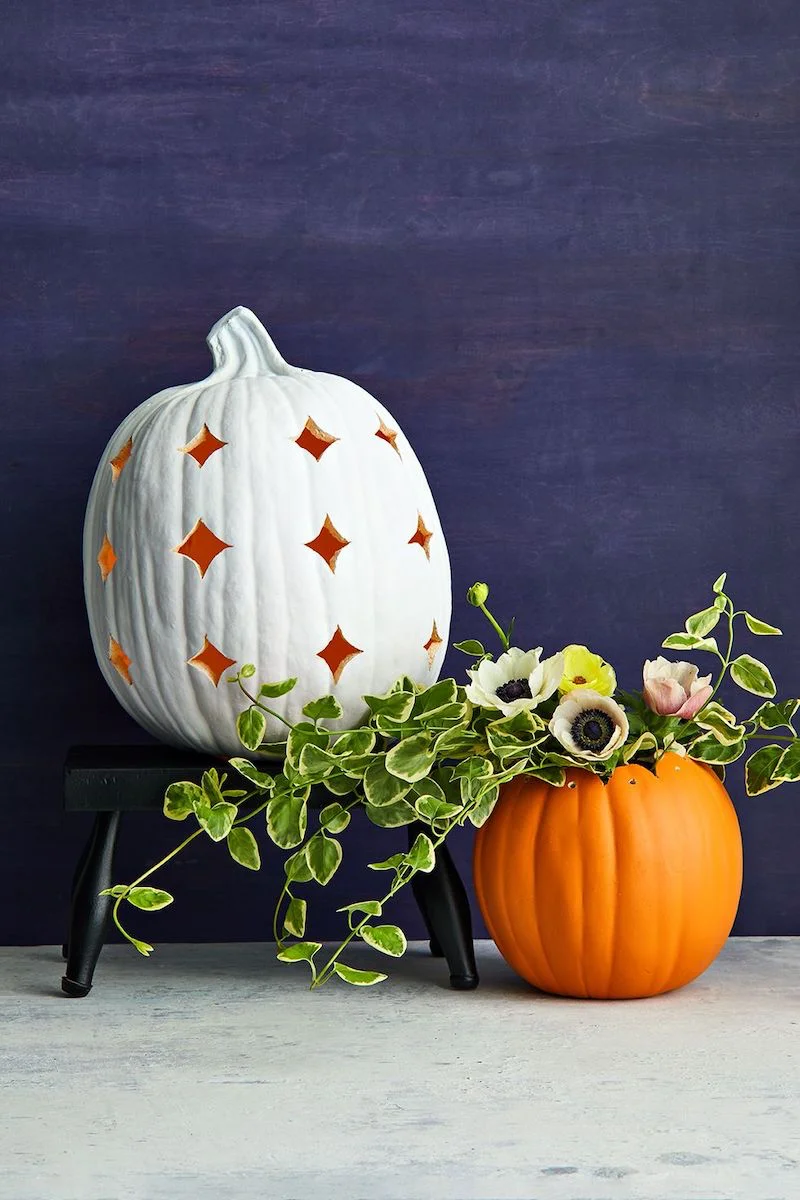 @GoodHousekeeping
Use cookie cutters to make varies shapes for eyes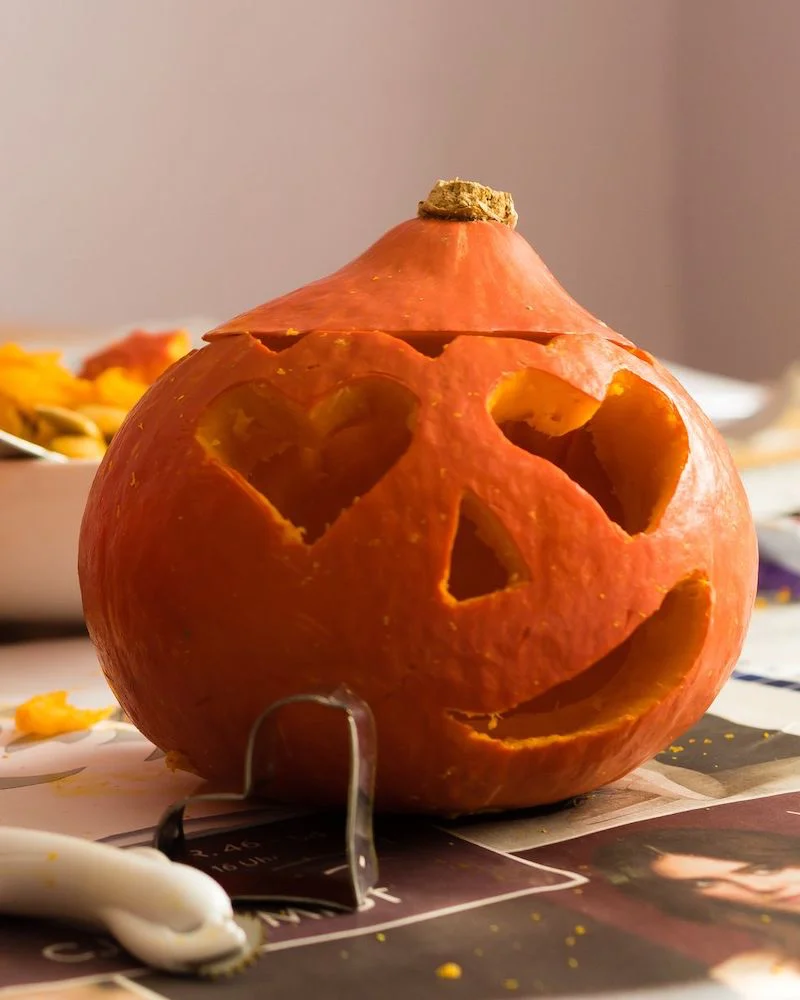 @KathrinRaedel
This simple, traditional pumpkin only requires a steady hand and a knife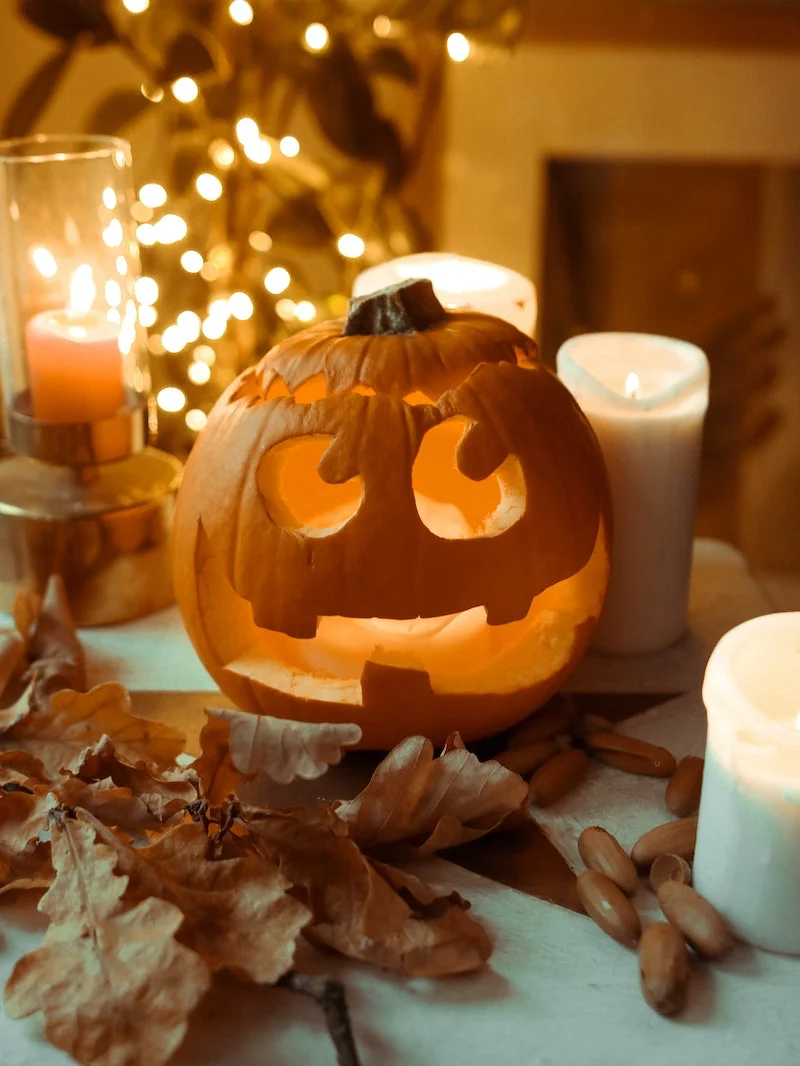 @Unsplash
If you've got a drill on hand, why not recreate this stylish pumpkin?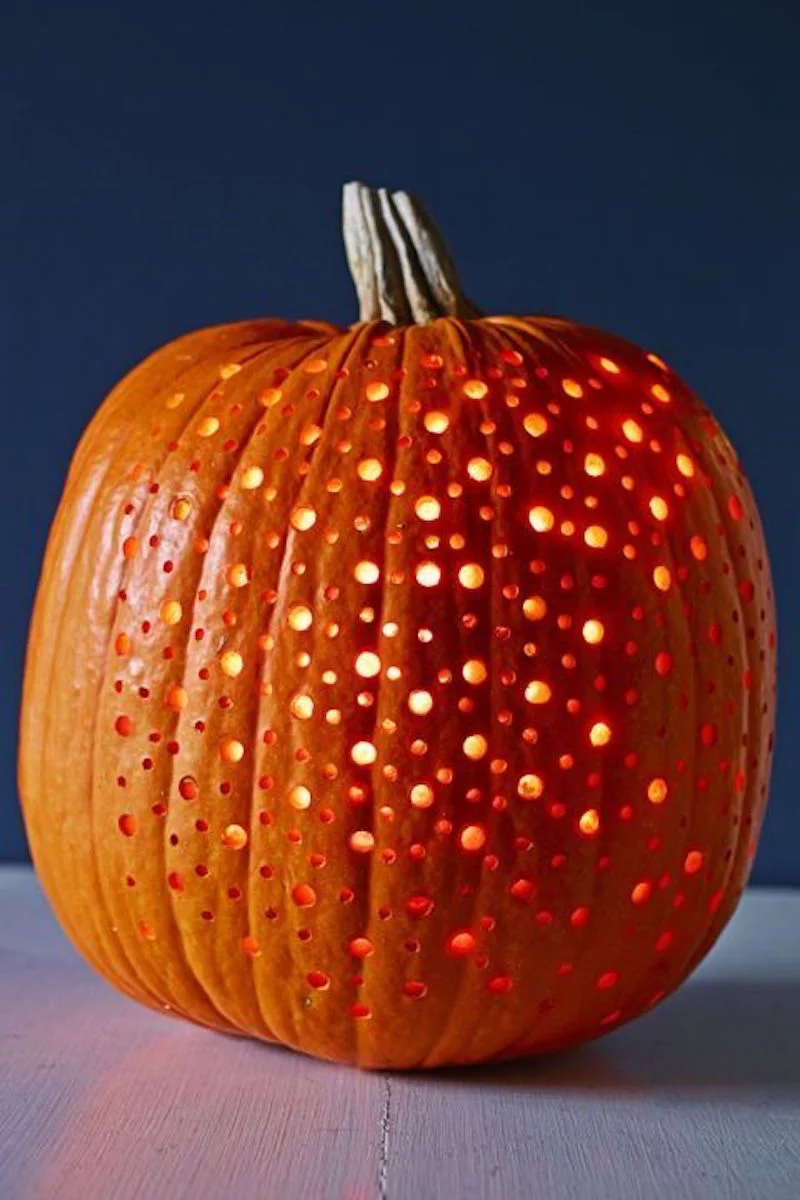 @JohnKernick
If carving isn't your thing, then you can always draw on some fun faces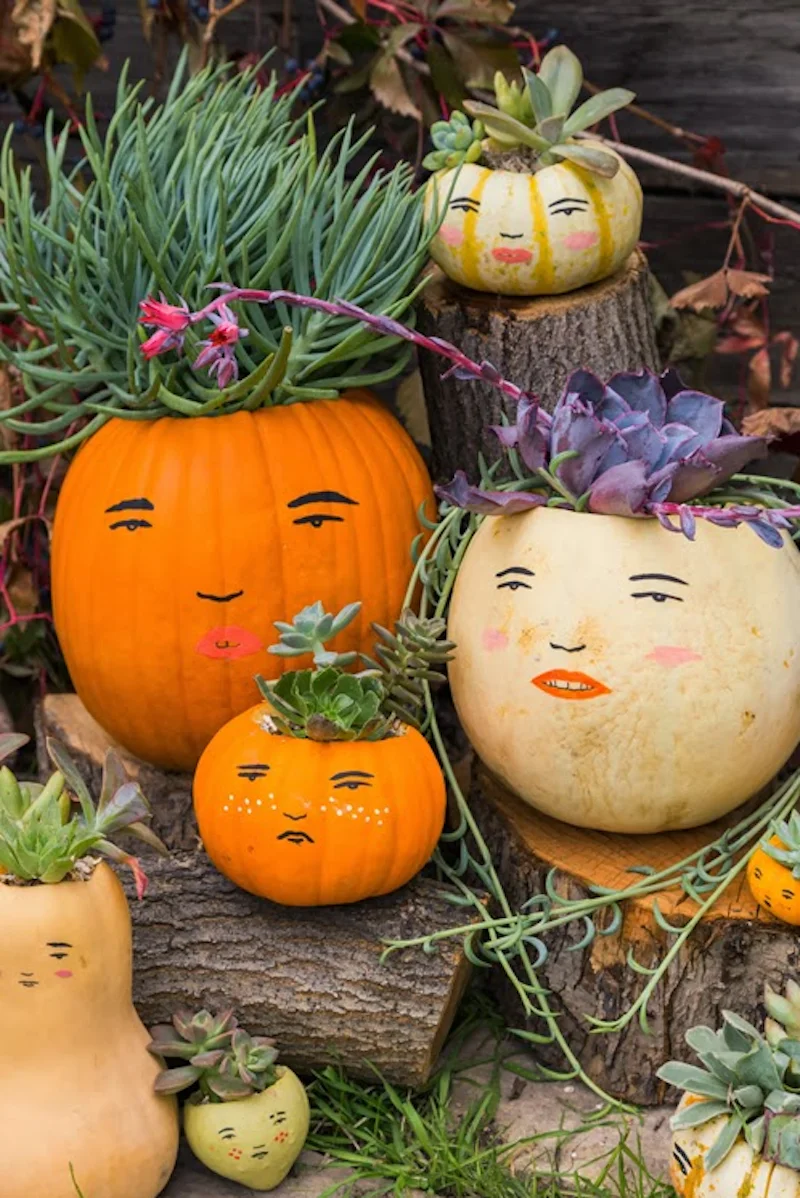 @TheHouseThatLarsBuilt 
#Goofy Pumpkin
Are you carving a pumpkin with your little ones, or maybe you just want to bring some humor to this spooky holiday? Either way why not make a hilarious goofy looking pumpkin. Instead of carving huge teeth and scary eyes, you can give your pumpkin a huge grin and big eyes. These family friendly pumpkins will bring out a grin on anyone who sees them.
Bring the spirit of Disney with this cute Mickey Mouse inspired pumpkin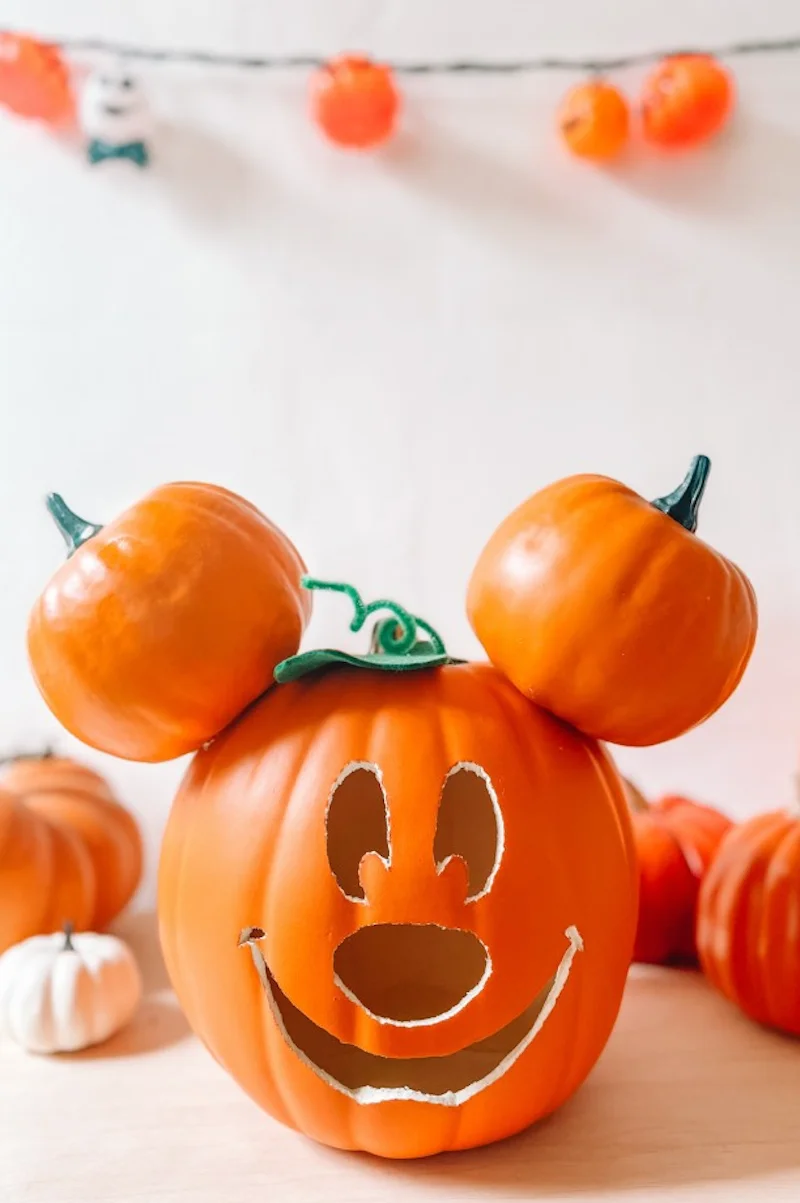 @StudioDIY 
Make use of other produce lying around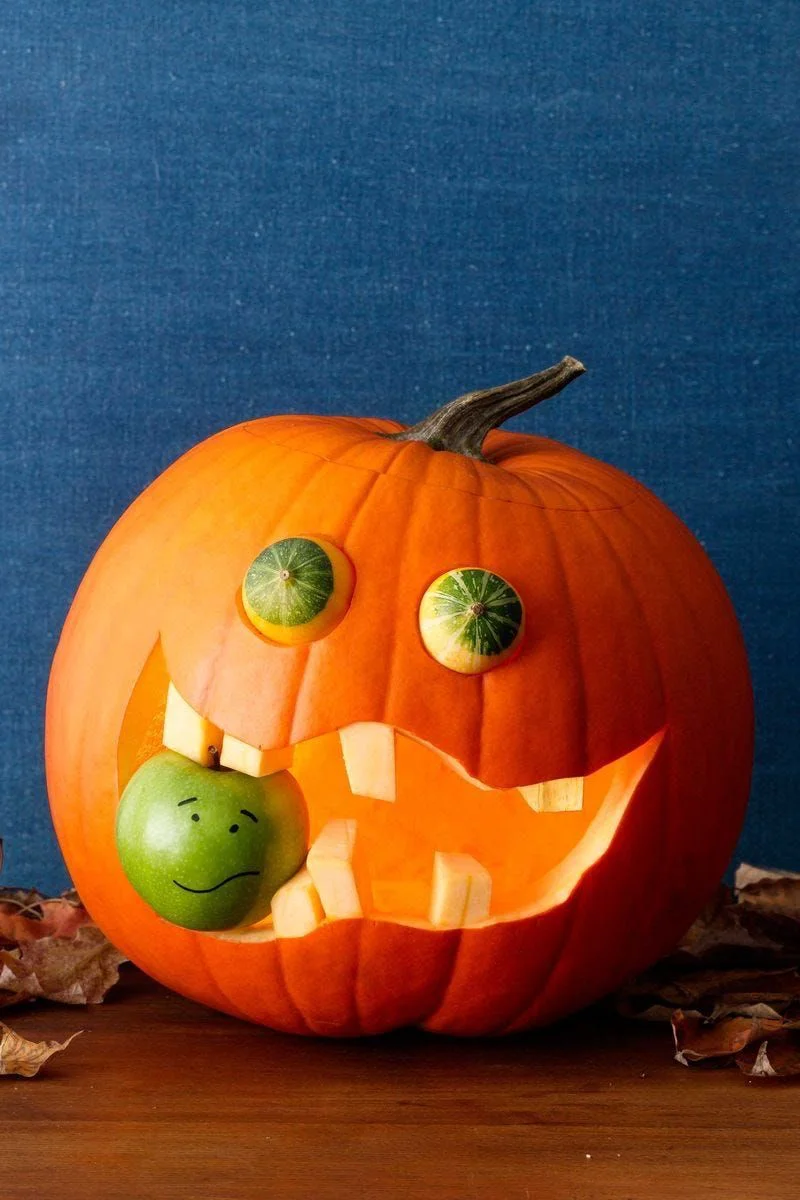 @AntonisAchilleos
Why have only one pumpkin, when you can have three?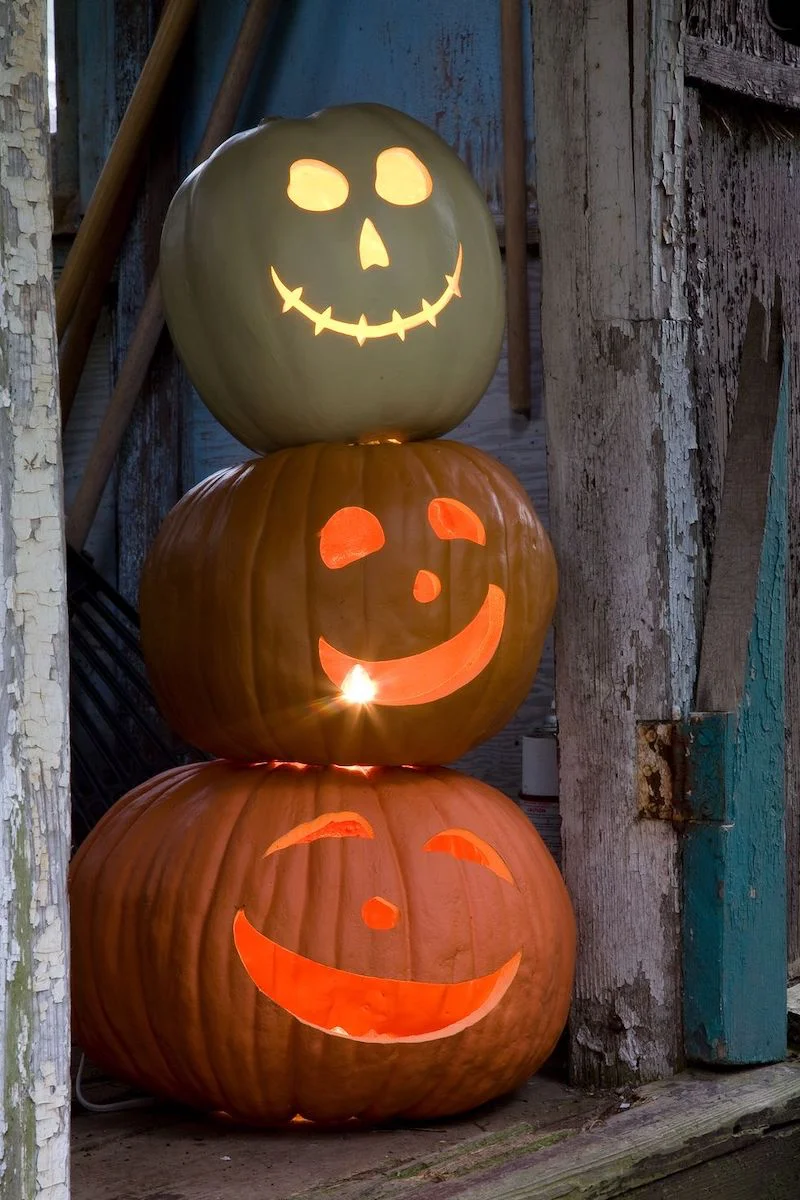 @DeborahOry 
Use parts of a carved out pumpkin to create the eyes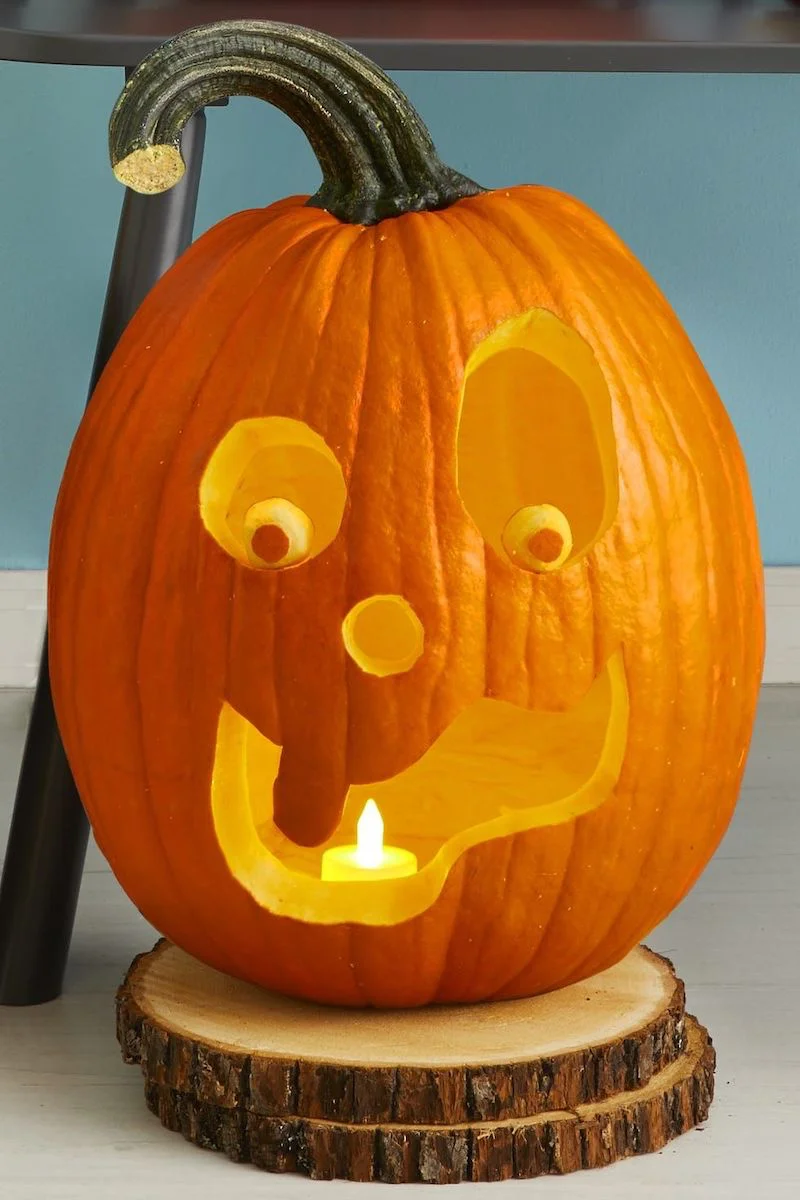 @MikeGarten
Why the long face?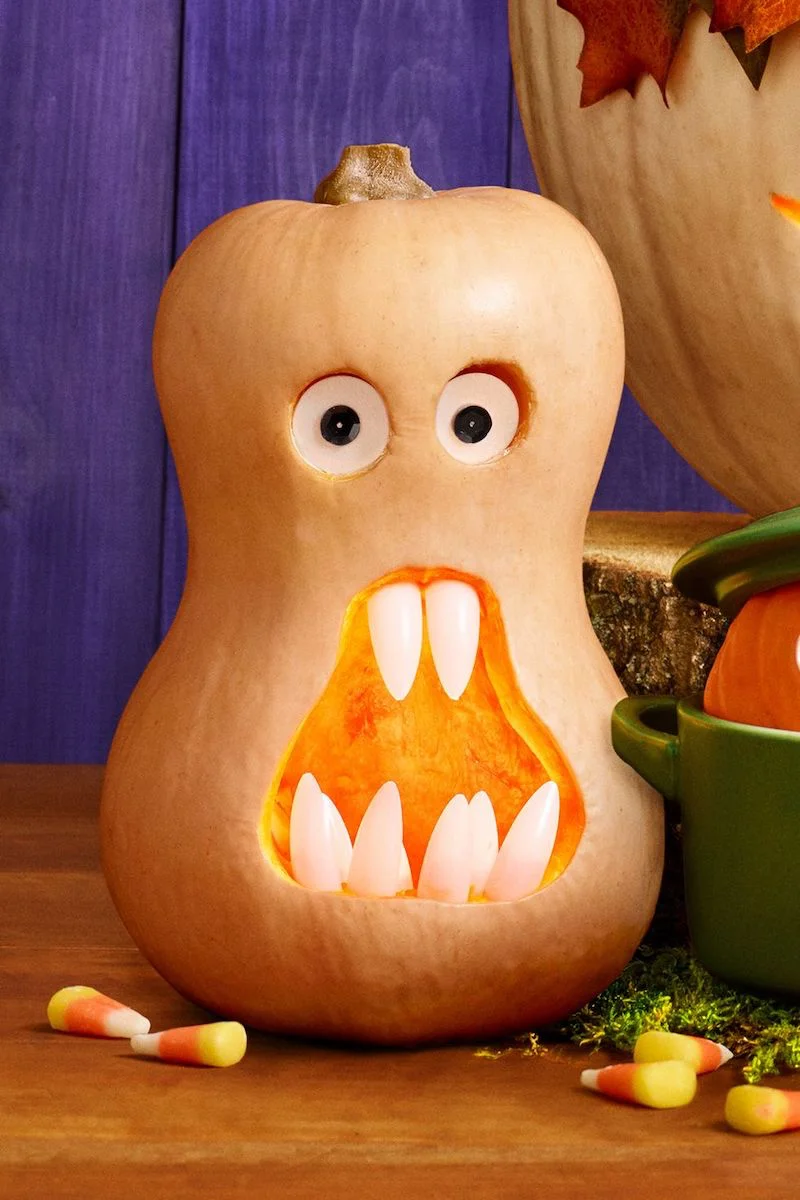 @SteveGiralt 
#Scary Pumpkin
Want to make your Halloween decorations even spookier? Then add a terrifying, scary carved pumpkin. After all Halloween is all about a good scare, right? Then try these spooky pumpkin ideas and bring a fright to anyone who crosses their path.
Spice up a classic pumpkin by adding a smaller one inside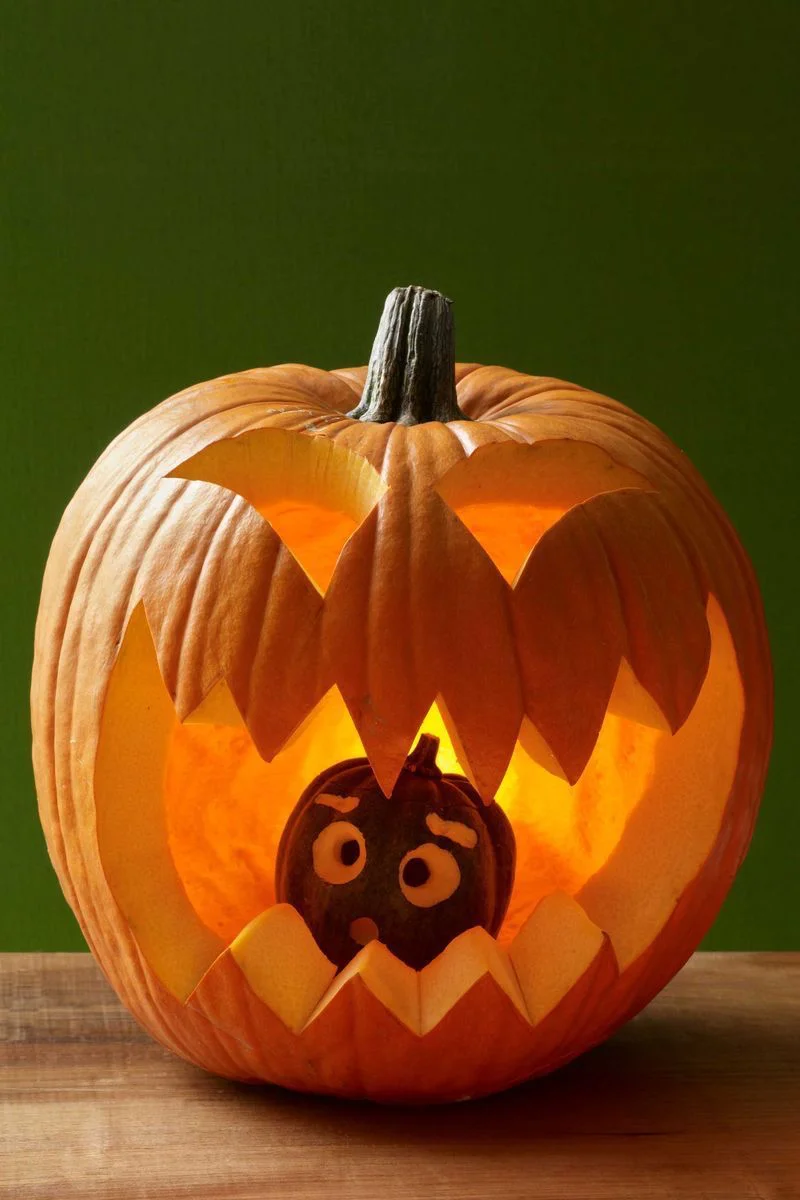 @AntonisAchilleos
Get yourself some plastic snakes and green eyes, and you are good to go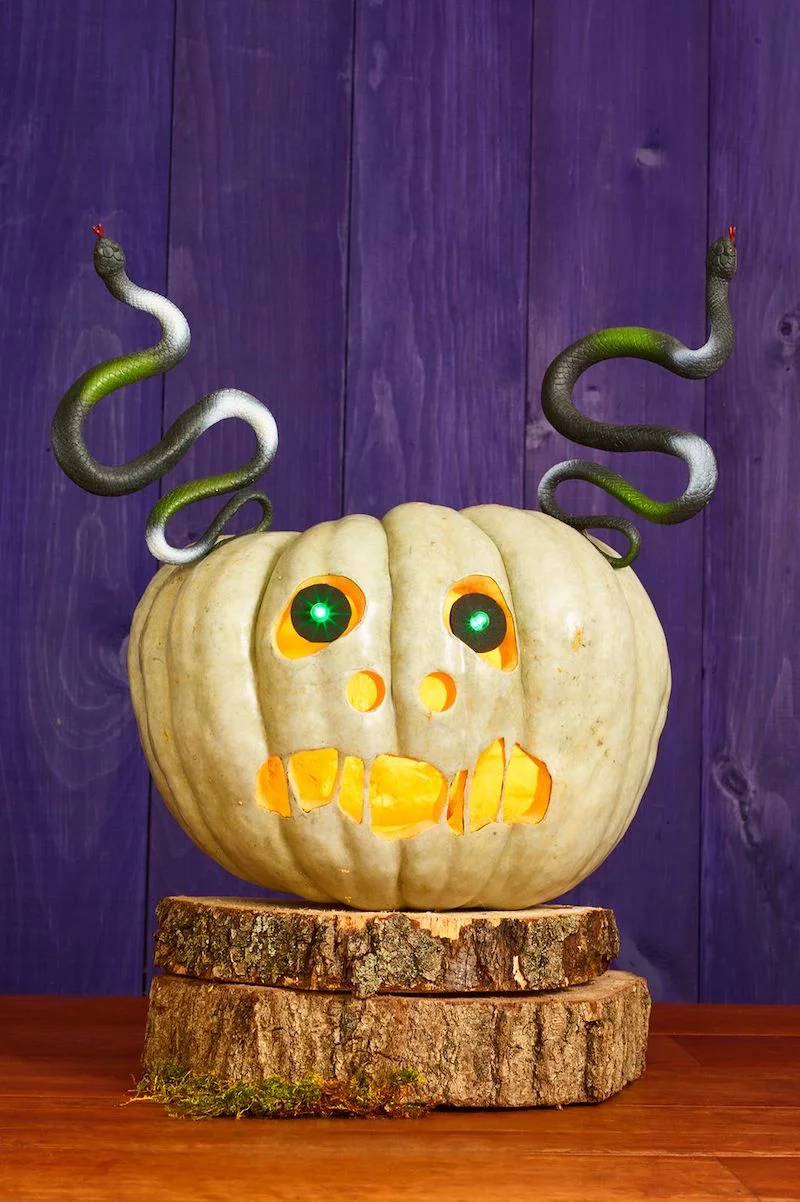 @SteveGiralt
This pumpkin requires minimal carving and by adding some props it looks amazing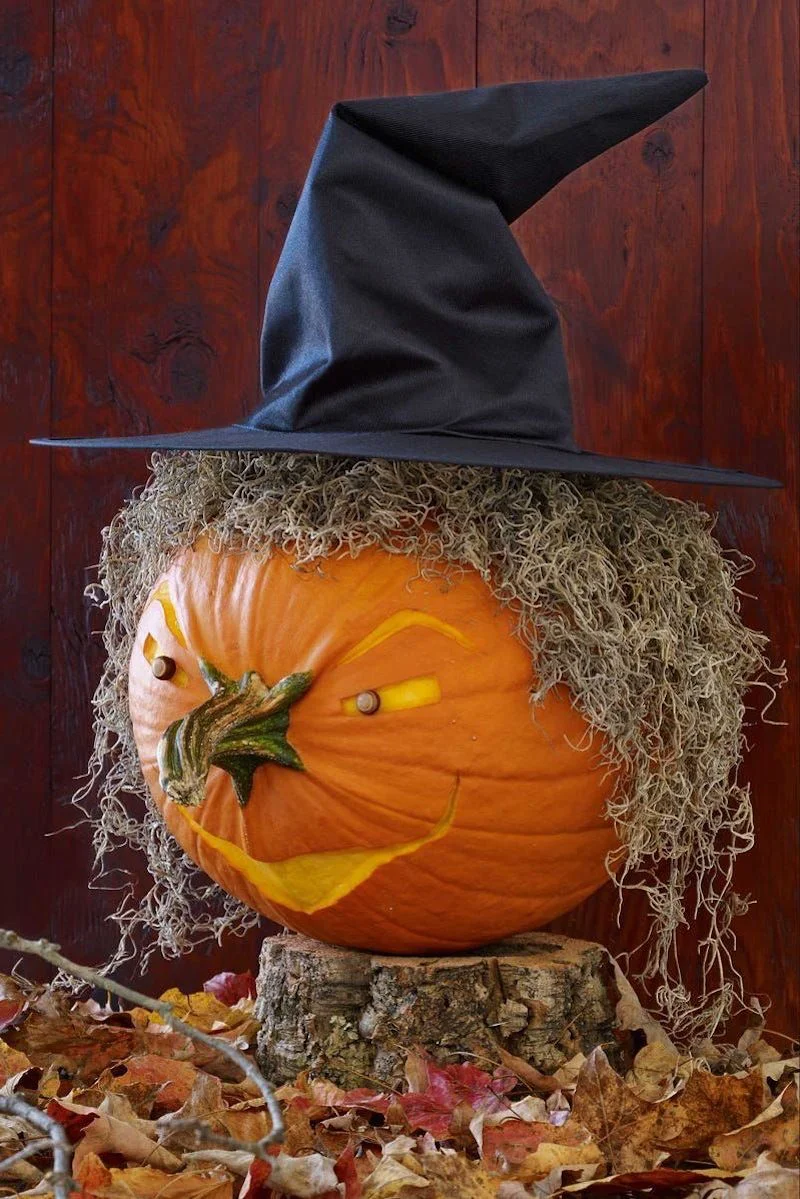 @AntonisAchilleos
If you are a fan of Jack Skellington, then this one is for you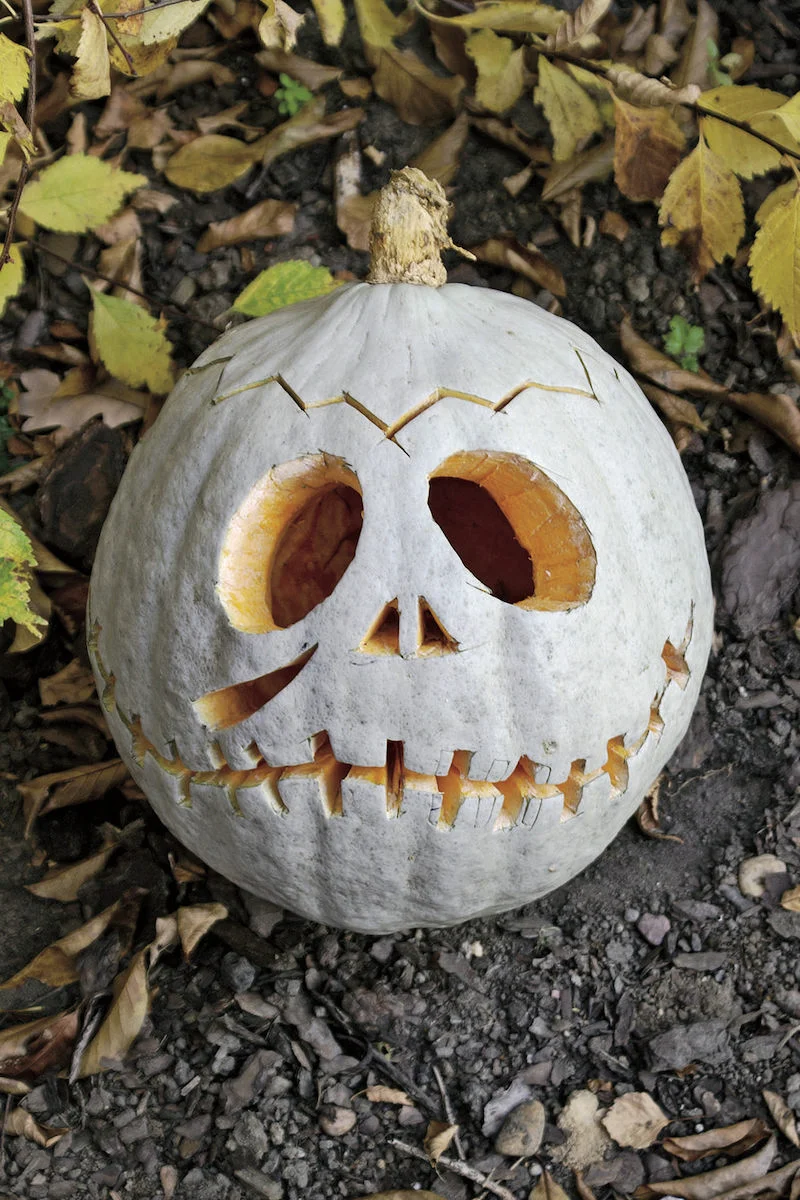 @Woman's Day 
Whip out your paint to create these spooky, realistic eyes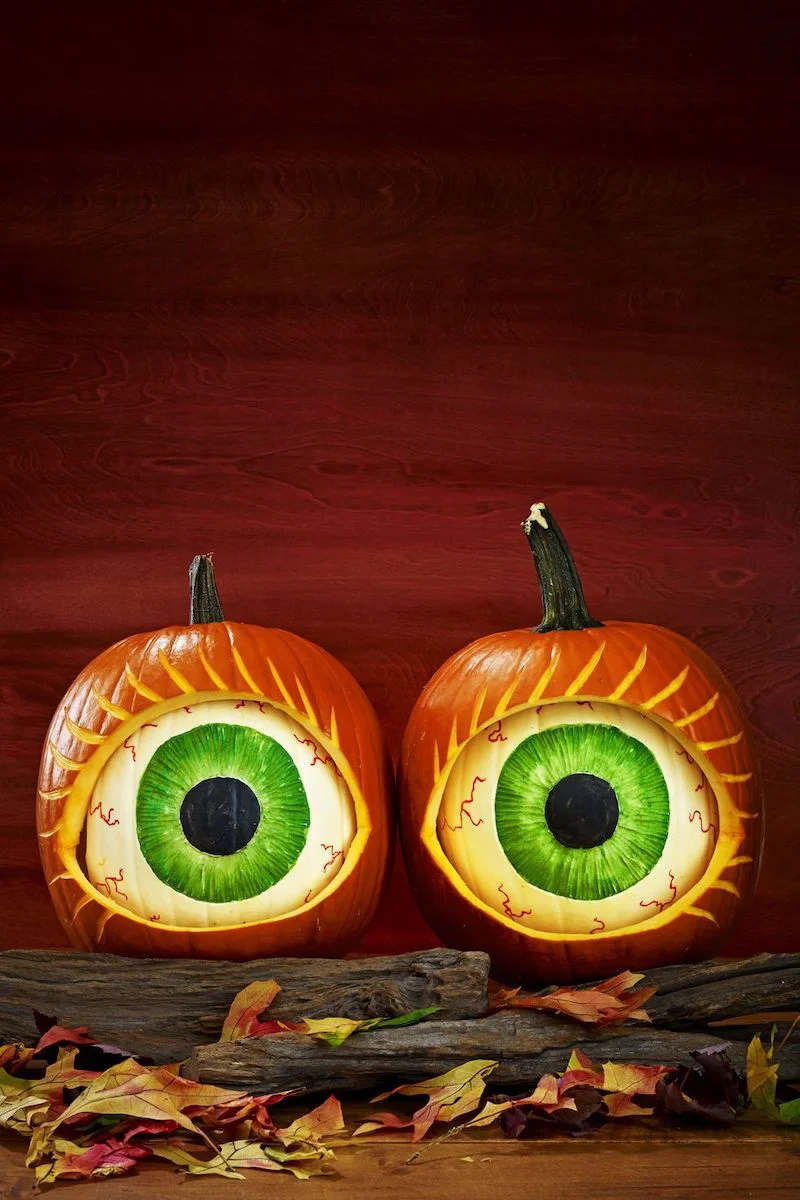 @AntonisAchilleos
#Useful Pumpkin
While carved pumpkins are super fun, and they look great, they aren't really useful. However, you can easily change that. All you need is some imagination or some inspiration from the following ideas. A pumpkin can easily become a vase or even a punch bowl!
Let your address be easily visible by using a pumpkin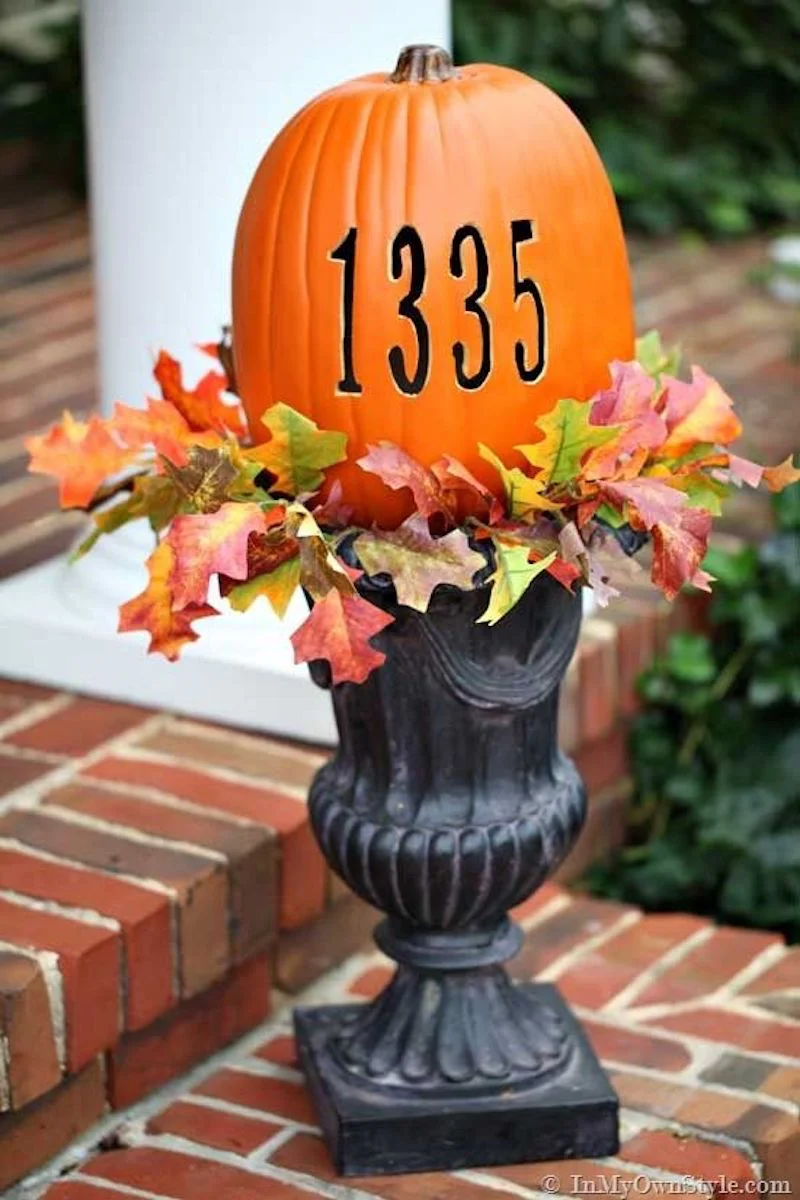 @InMyOwnStyle
In need of a stylish and seasonal vase, then use a pumpkin and paint it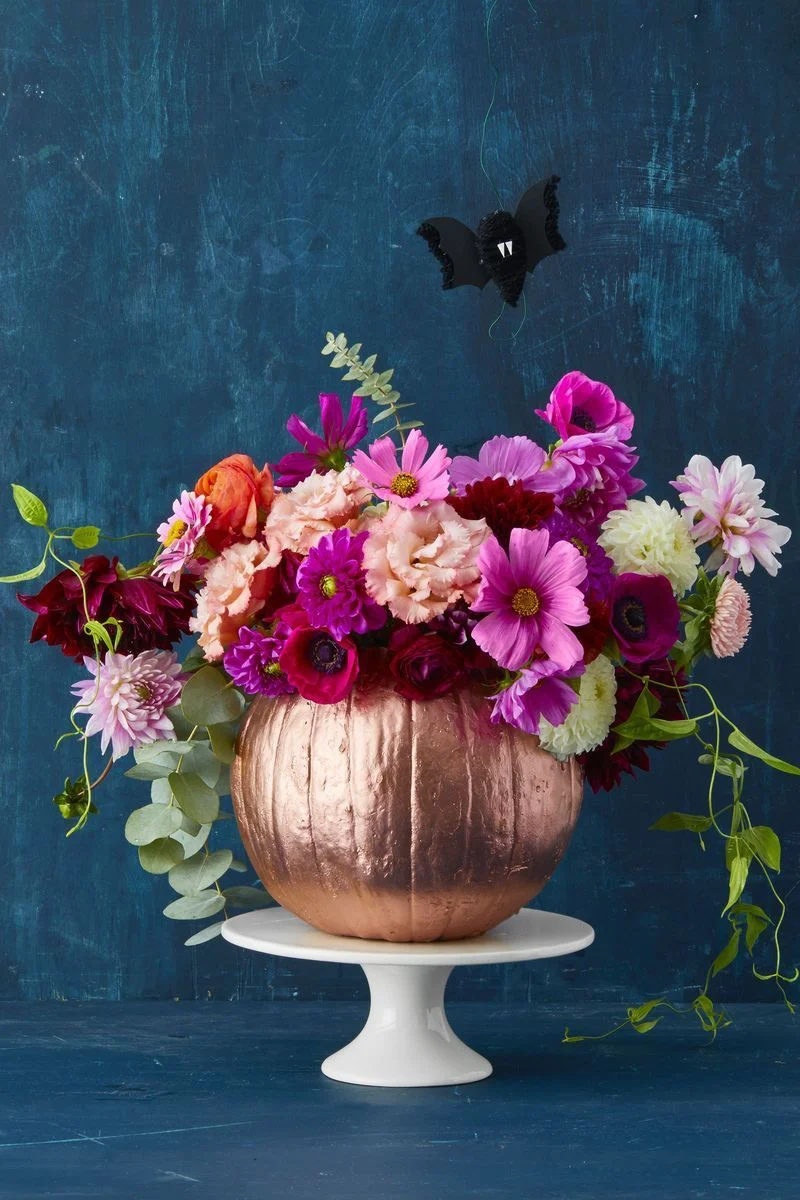 @MikeGarten
Use a hollowed out pumpkin as a drink cooler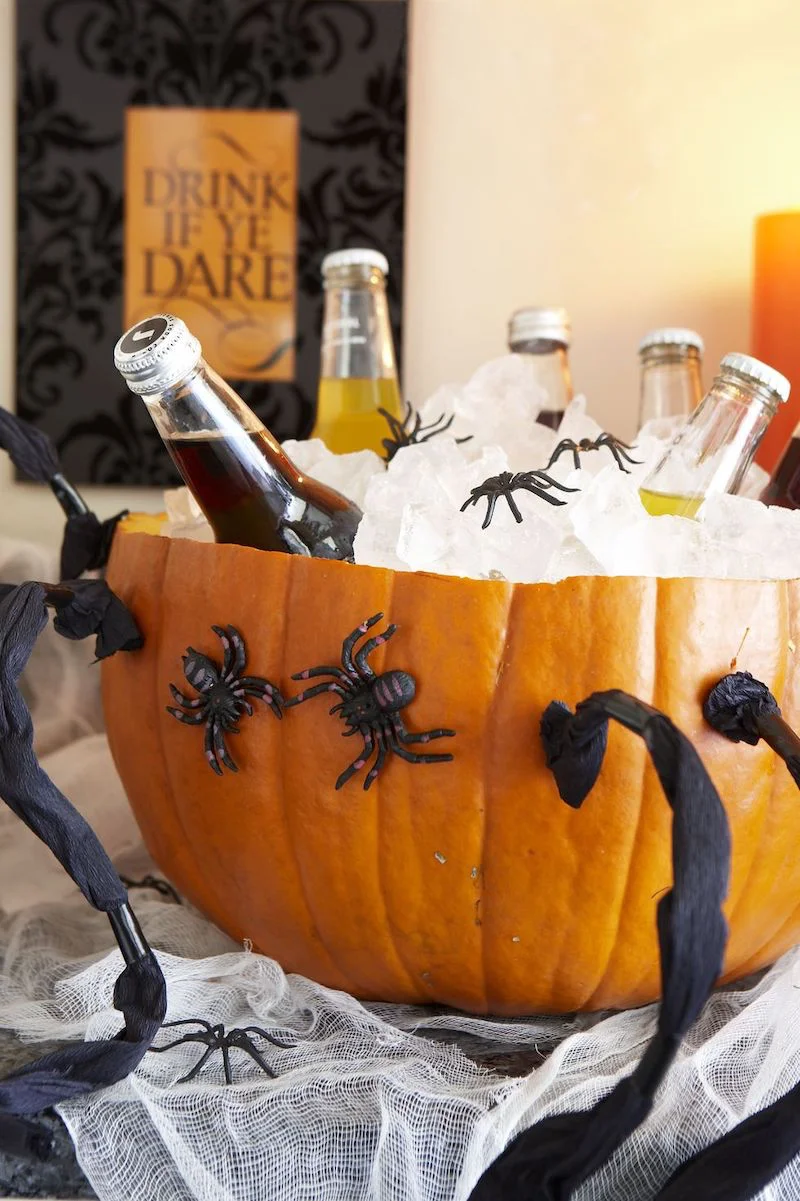 @MichaelPartenio
Serve your punch in a beautiful pumpkin bowl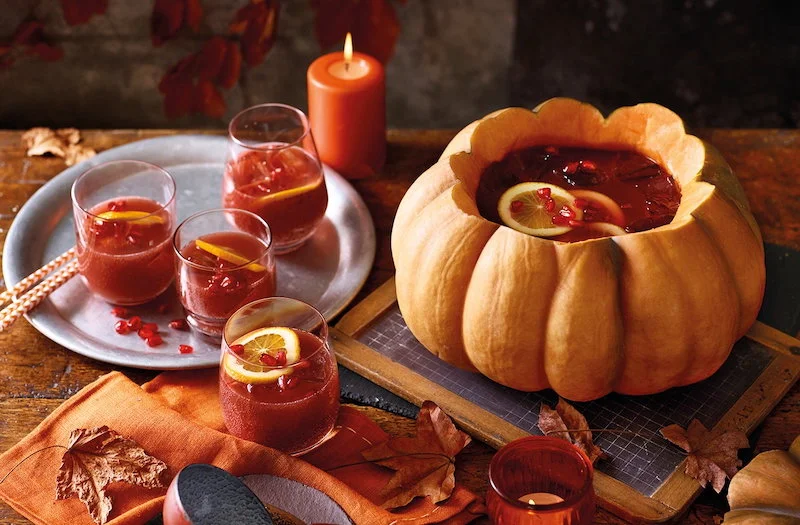 @Tesco 
Who requires a bowl for candy, when you have a pumpkin?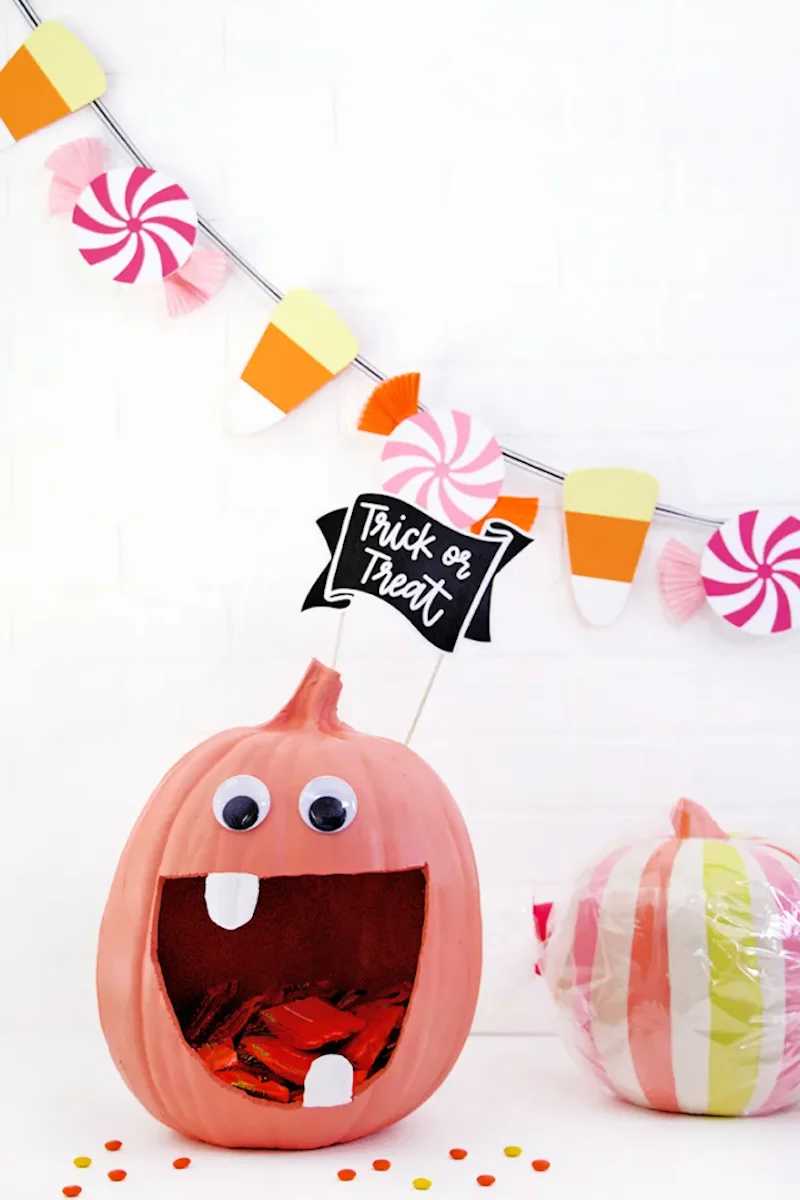 @PersiaLou
These were some of the best pumpkin carving ideas we have for you today. We hope you found this article useful. Now that you have some ideas to go on, you can create the best carved pumpkin anybody has seen this spooky season.
Make use of old shriveled pumpkins by placing them as decor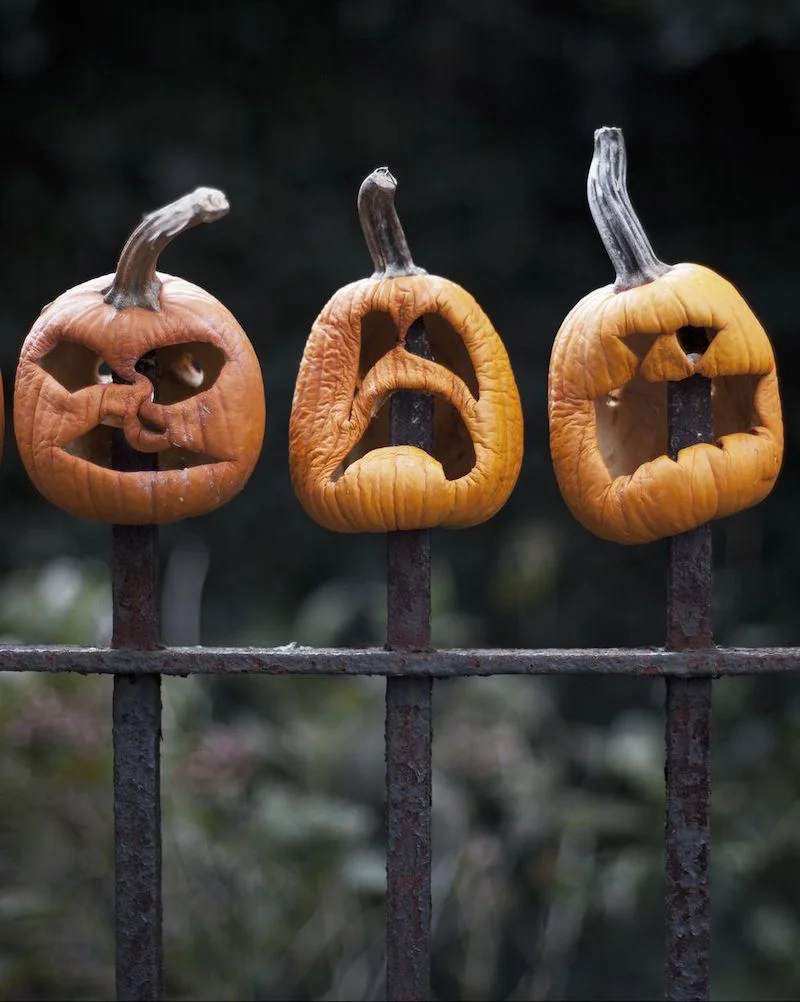 @BernieDechant 
Want more pumpkin carving ideas? Check this out:
Sources: