3 Mouth-Watering Dishes to Make with Leftover Pumpkins
The pumpkin, the iconic symbol of Halloween, is also a symbol of the end of the harvest, the evil spirits that were driven out, and the fire that scares away bad spirits. The pumpkin is definitely one of the best things about Autumn! However, what should you do with the inside of the pumpkin after Halloween is over? Well, eat it with relish, of course! Pumpkins are not only delicious, but also very healthy, and they add the flavor of Autumn to every dish! So, if you have some leftover pumpkins from the holiday, make sure to try these three pumpkin dishes we will show you in this article. They are creamy, sweet, and extremely mouth-watering!
Have any leftover pumpkins from Halloween? Then make these delicious pumpkin dishes!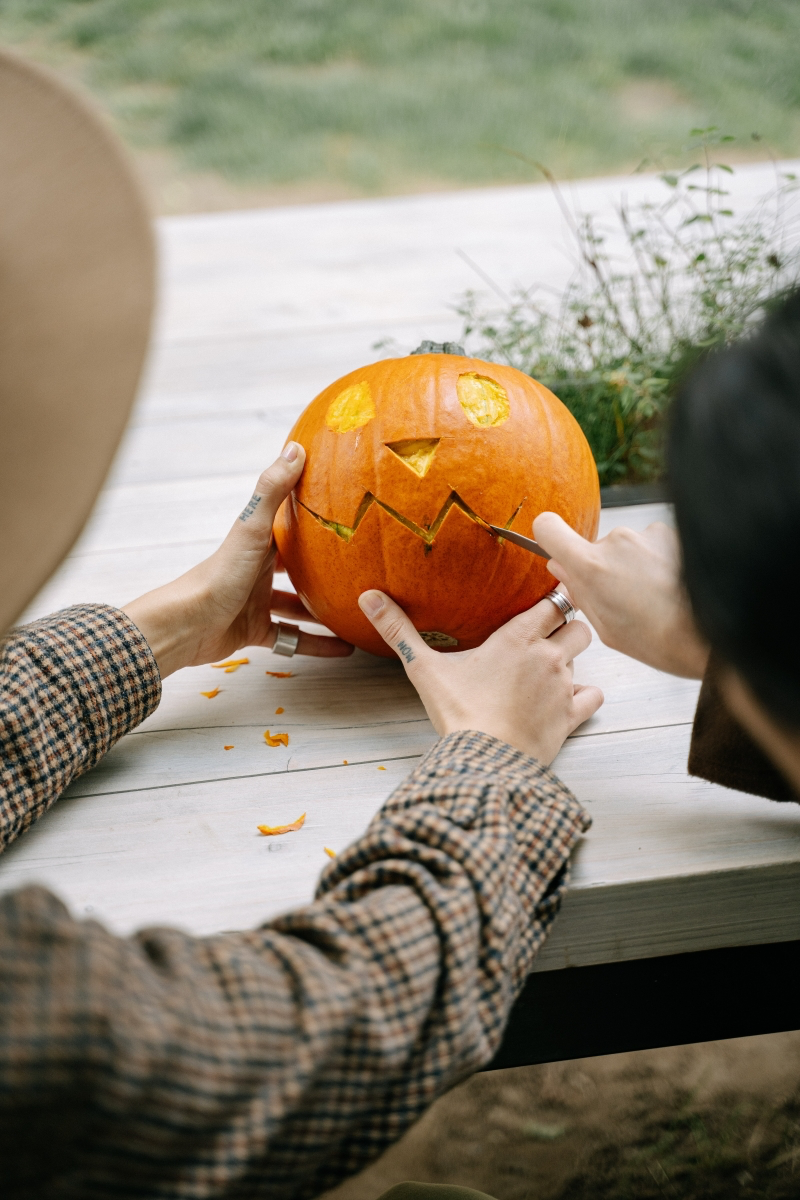 Pumpkin Soup with Saffron and Orange Peels
Ingredients:
olive oil – 60 ml
onions – 2 pc.
pumpkin (cut into 3 cm cubes) – 1.2 kg
vegetable broth – 1 liter
harissa – 2 tbsp
saffron – 1/4 tsp
orange peels – 1 tsp
crème fraîche – 180 g
pumpkin seeds – 80 g
maple syrup – 2 tsp
Instructions:
First, preheat the oven to 170 degrees.
Then spread the seeds in a layer on a parchment-lined baking tray and bake in the oven for 15 minutes until they are browned.
Let them cool to room temperature.
After that, increase the oven temperature to 220 degrees.
In a large bowl, mix the olive oil, onion, and pumpkin with 3/4 tsp salt and a pinch of pepper.
Then mix well and transfer to a baking sheet lined with parchment paper.
After that, bake for 25 minutes, until all the ingredients are tender and caramelized.
In a large saucepan, combine the vegetable broth, harissa, saffron, orange zest, 1/2 tsp salt, and a pinch of black pepper.
Bring to a boil over high heat and gently add the squash and onions to the boiling broth. Stir well.
Then reduce the heat and simmer for another 5 minutes.
Then remove from the heat and stir in the crème fraîche. Blend.
Finally, when serving, sprinkle each portion with toasted pumpkin seeds and coriander.
Enjoy!
Tip: Make sure to also try this Creamy, Vegan Pumpkin Soup Recipe For Autumn!
This pumpkin soup is extremely easy to make, and it tastes delicious!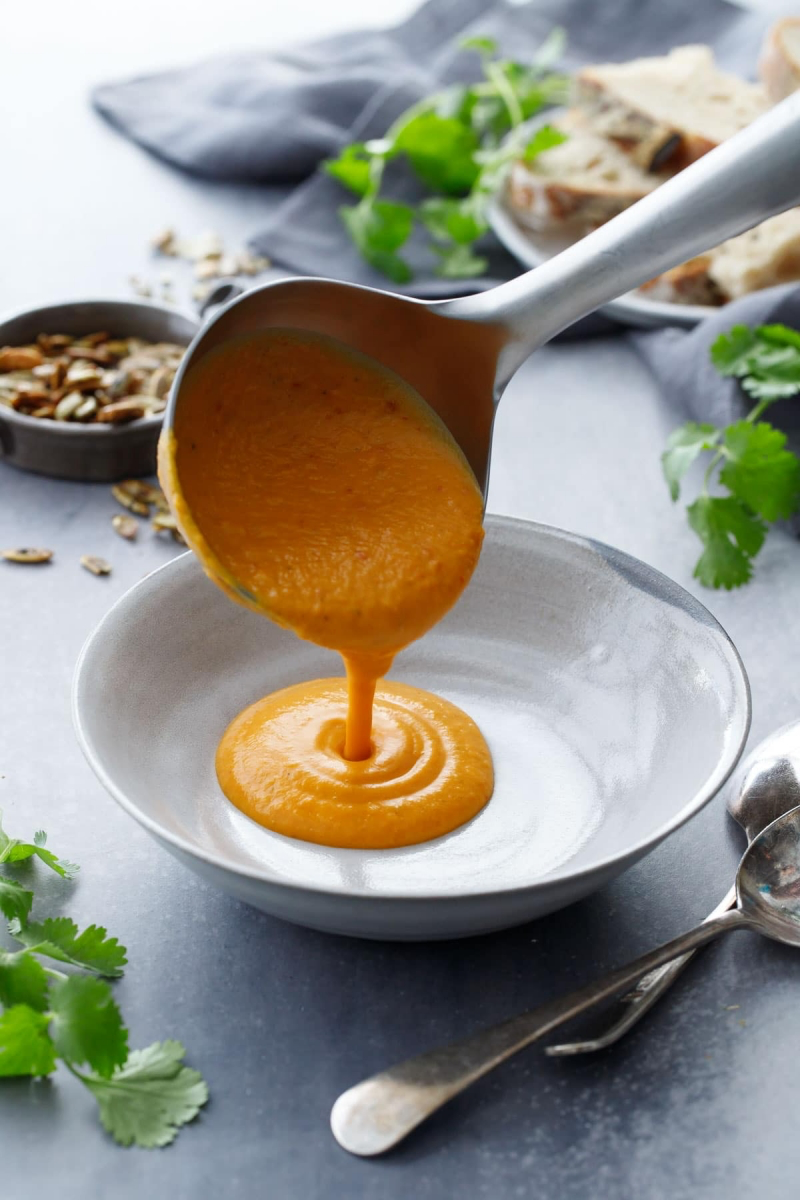 Creamy, sweet, warm, and healthy – what more can you want from a soup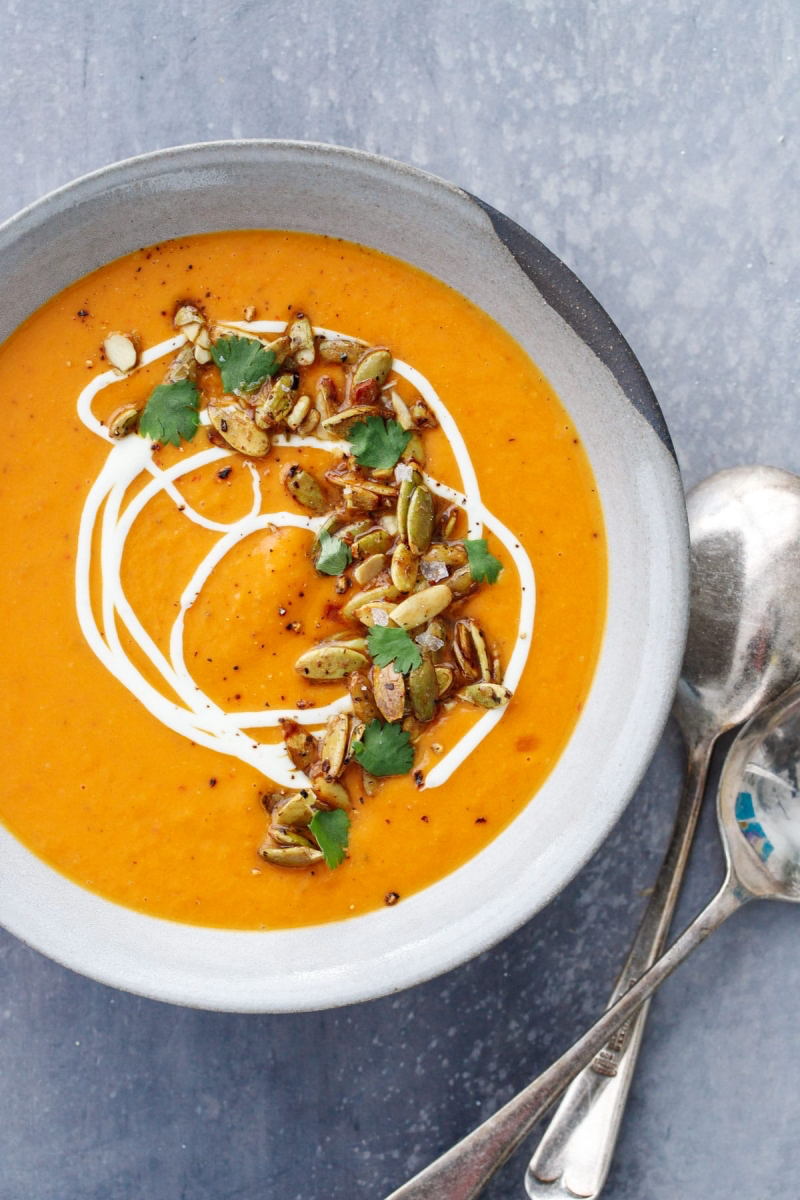 Add a drizzle of creamer on top of the soup for a cool effect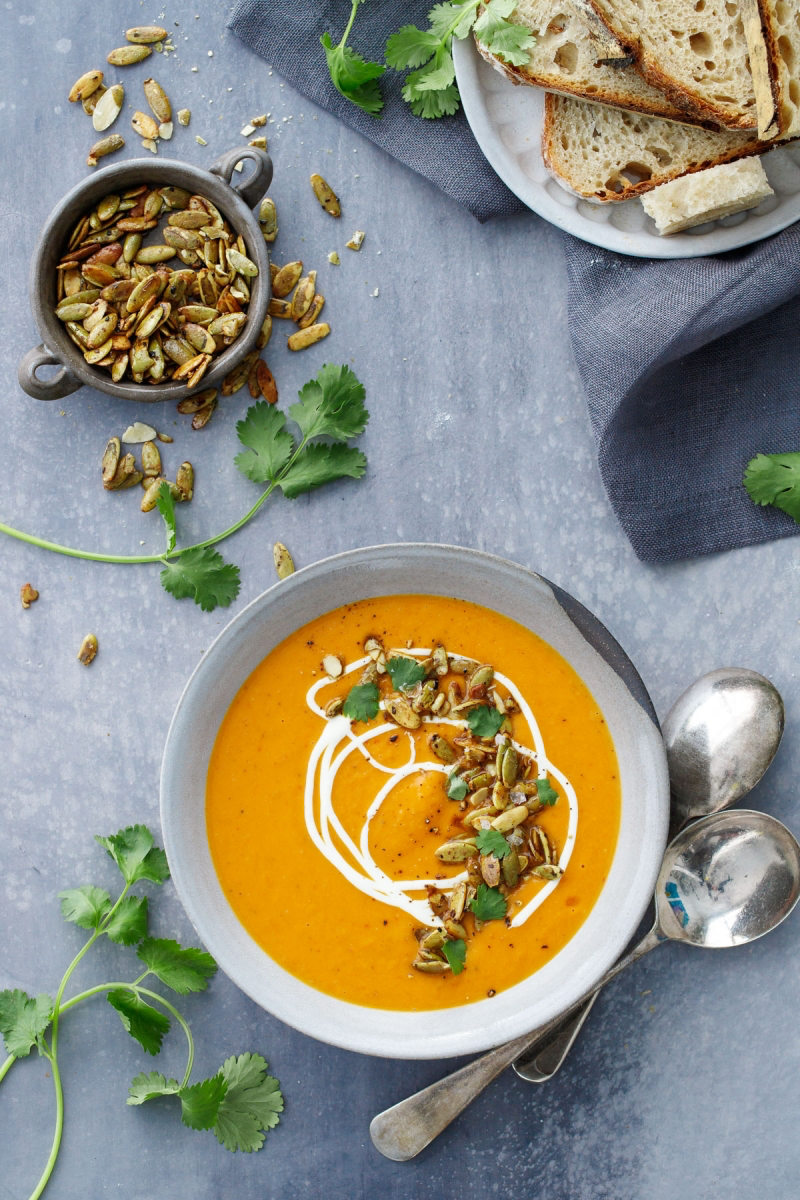 Sprinkle the pumpkin soup with some toasted pumpkin seeds and fresh herbs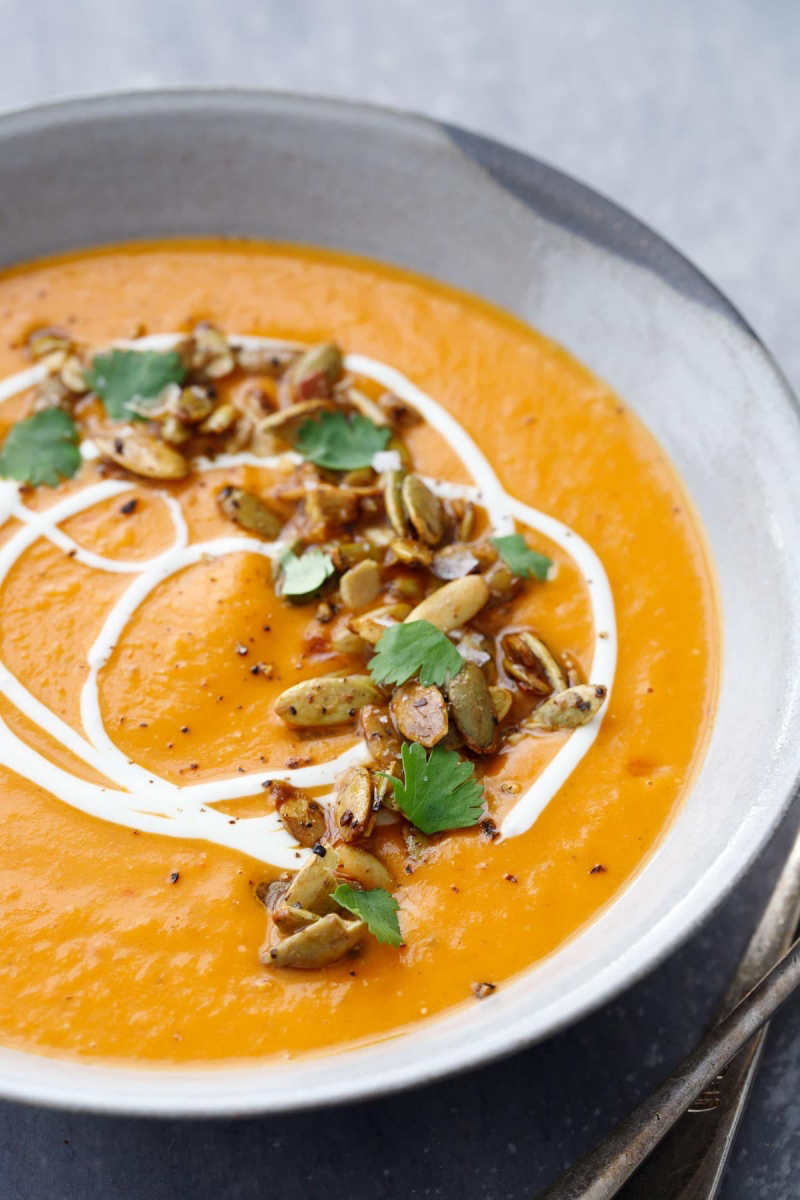 Enjoy it while it is still warm and delicious!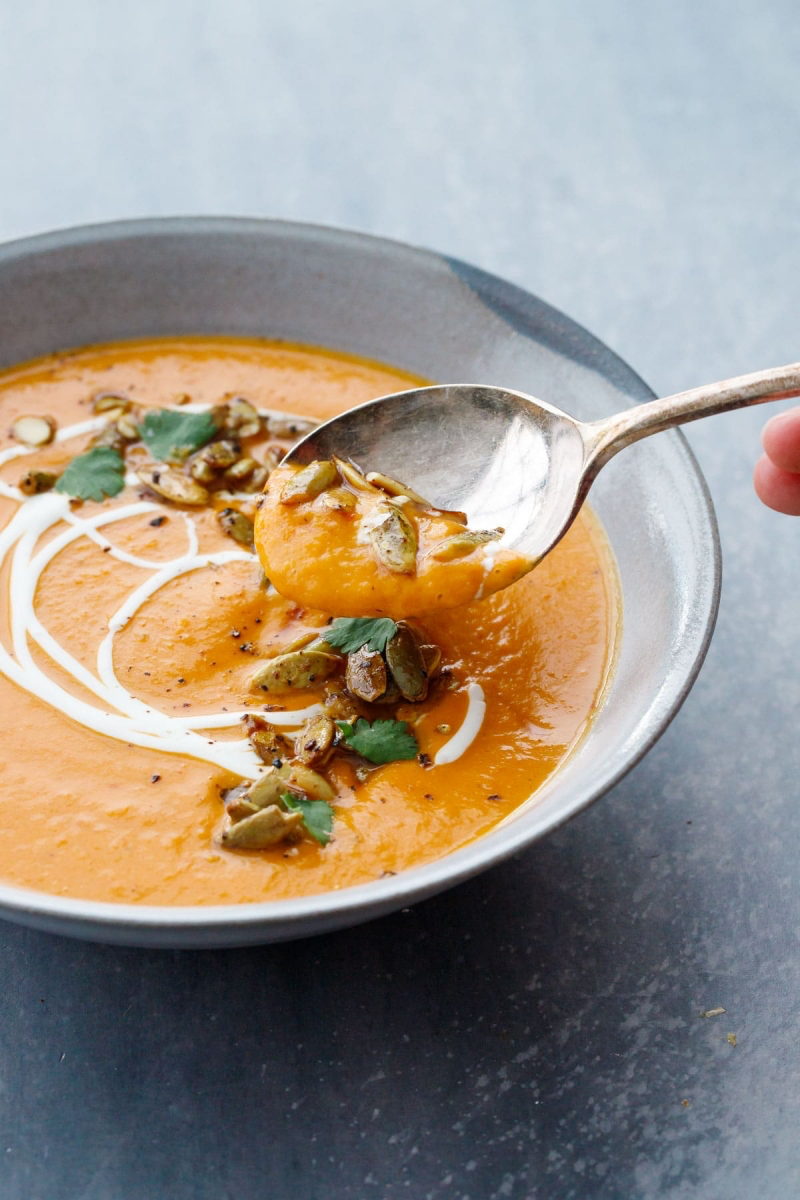 Pumpkin Pancakes
Ingredients:
pumpkin – 400 g
organic eggs – 2 pc.
all-purpose flour – 5 tablespoons
salt – 1 pinch
vanilla sugar – 1 tsp
ground nutmeg – 1/3 tsp
vegetable oil for frying
Instructions:
First, grate the pumpkin on a coarse or medium grater.
Leave it for 10 minutes, then squeeze gently to remove the excess liquid.
After that, beat the eggs in a large bowl, and add the grated pumpkin, flour, salt, vanilla sugar, and a pinch of nutmeg.
Mix everything thoroughly.
Then heat a little oil in a frying pan and pour the pancake batter into the pan.
Fry each pancake over medium heat until golden brown.
Finally, serve with your toppings of choice and enjoy them while they are still warm.
Enjoy!
First, make the pumpkin pancakes batter in a big bowl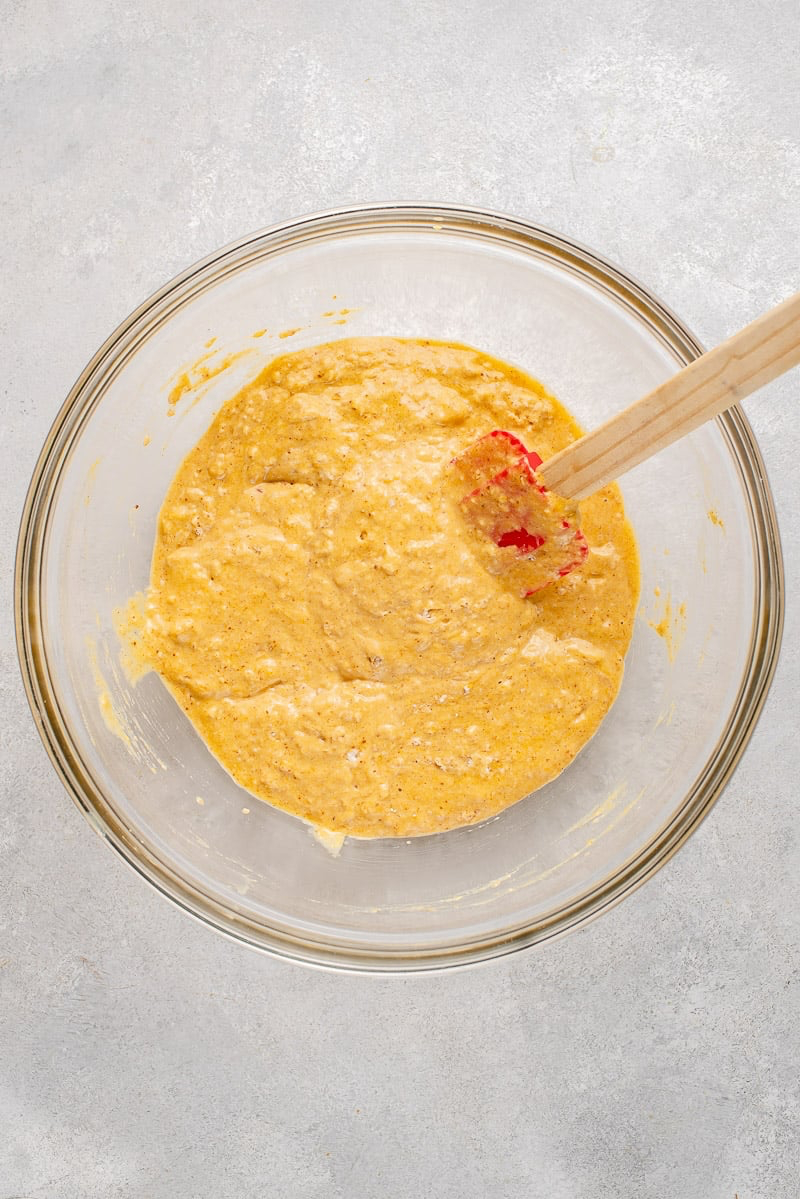 When the pancakes are done, drizzle them with some honey or maple syrup for extra sweetness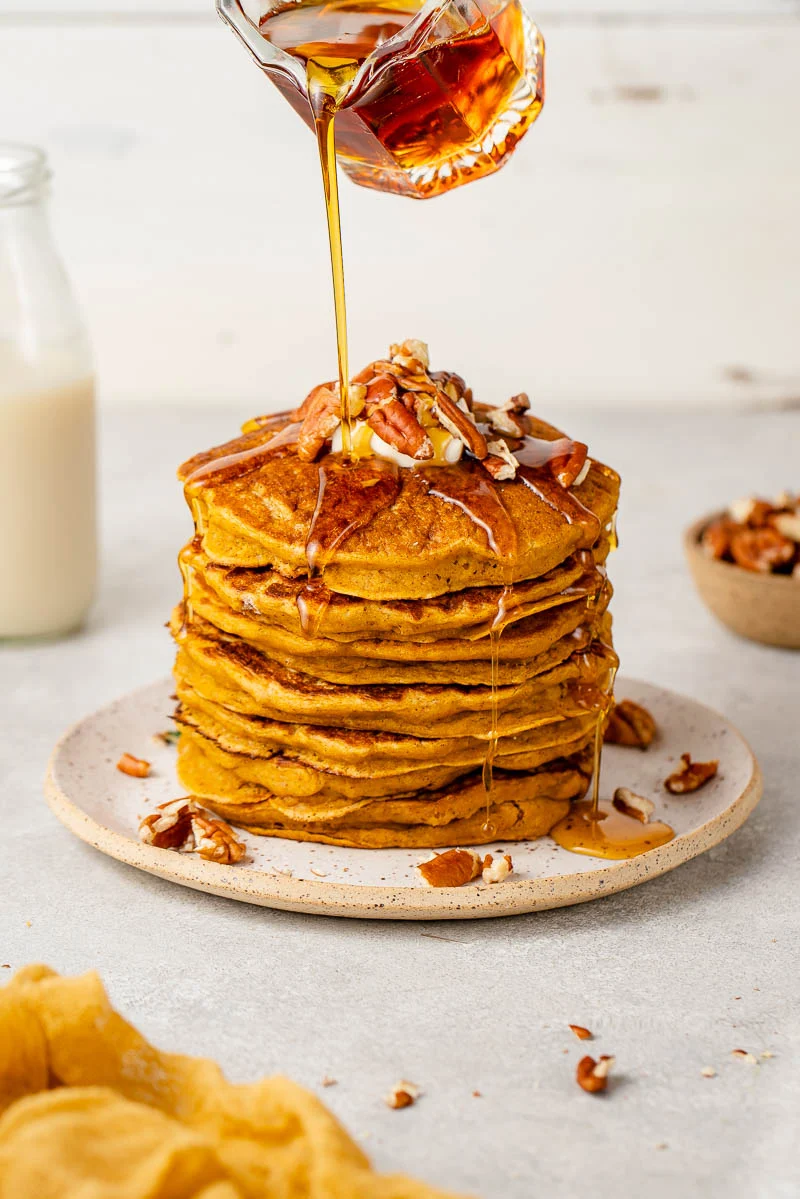 The fluffiest and most delicious pumpkin pancakes you have ever made!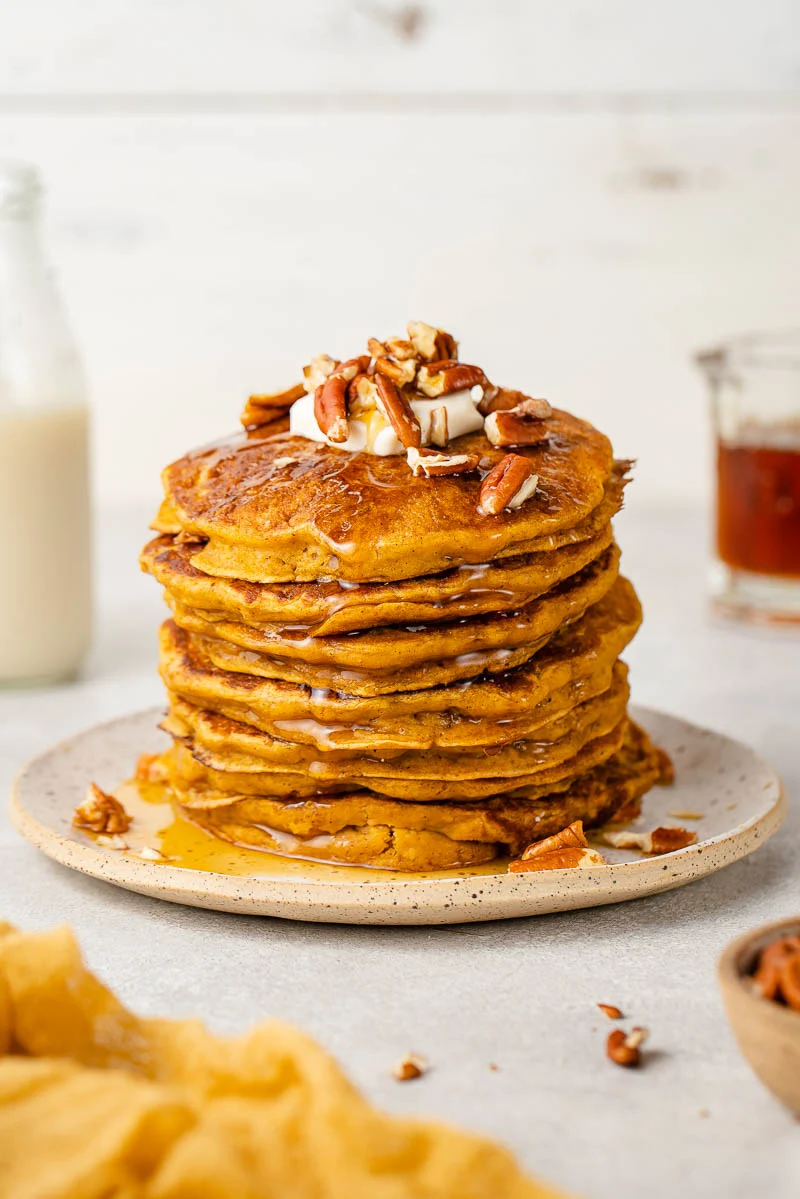 Roasted pumpkin with corn salsa, feta, and pumpkin seeds
Ingredients:
large pumpkin – 1 pc.
extra-virgin olive oil – 75 ml
corn cobs – 2 pcs.
large red chili pepper – 1 pc.
lime zest – 1 tsp
lime juice – 4 tbsp
some coriander
mint leaves – 5 pcs.
pumpkin seeds – 30 g
feta cheese- 50 g
Instructions:
First, preheat the oven to 220 degrees.
Then slice the pumpkin, add 2 tbsp olive oil, 1/2 tsp salt, and a pinch of pepper.
After that, place on a baking tray lined with baking paper, skin side down, and bake for 25 minutes.
When the pumpkin is golden brown, remove it and let it cool.
Then grill the corn cobs, then cut off the kernels.
Next, place them in a bowl and toss them with the chili, lime zest, juice, olive oil, salt, and herbs.
Finally, arrange the pumpkin slices on a platter, drizzle with the corn salsa, sprinkle with pumpkin seeds, and feta, drizzle with olive oil and serve!
Enjoy!
Time to bake the pumpkin with some spices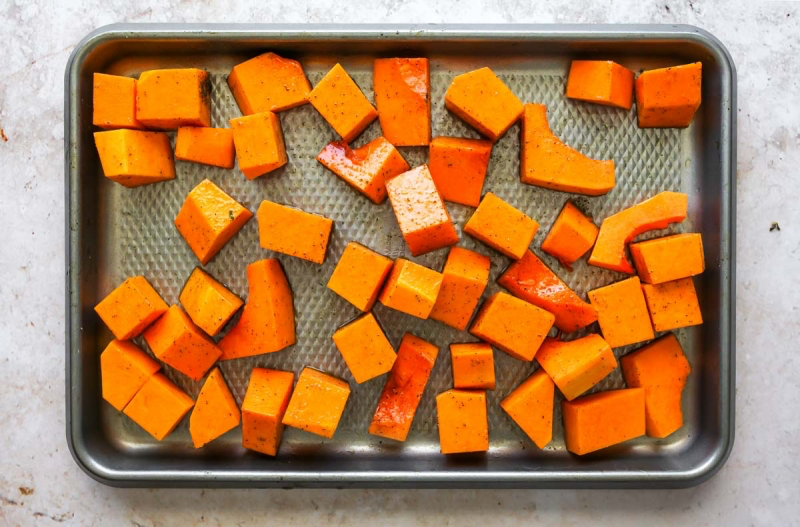 Then mix all of the ingredients all together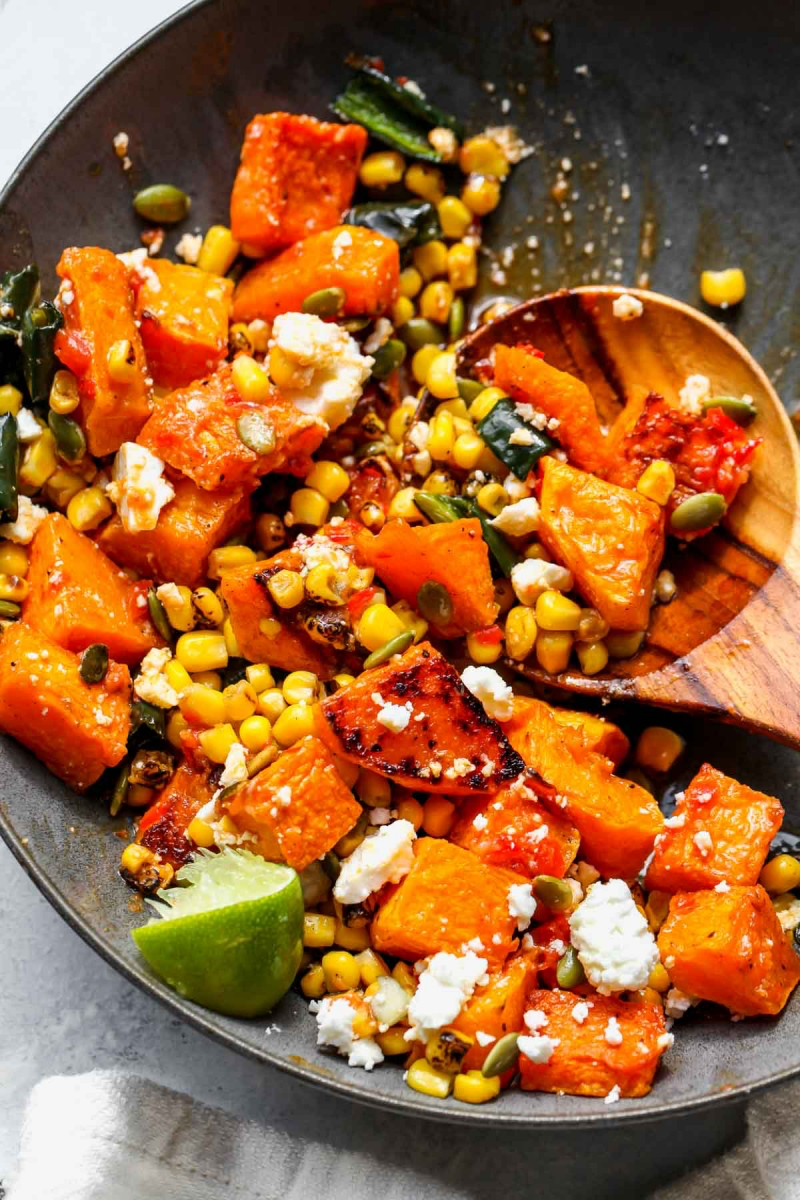 Voilà! The perfect healthy lunch option made with leftover pumpkins!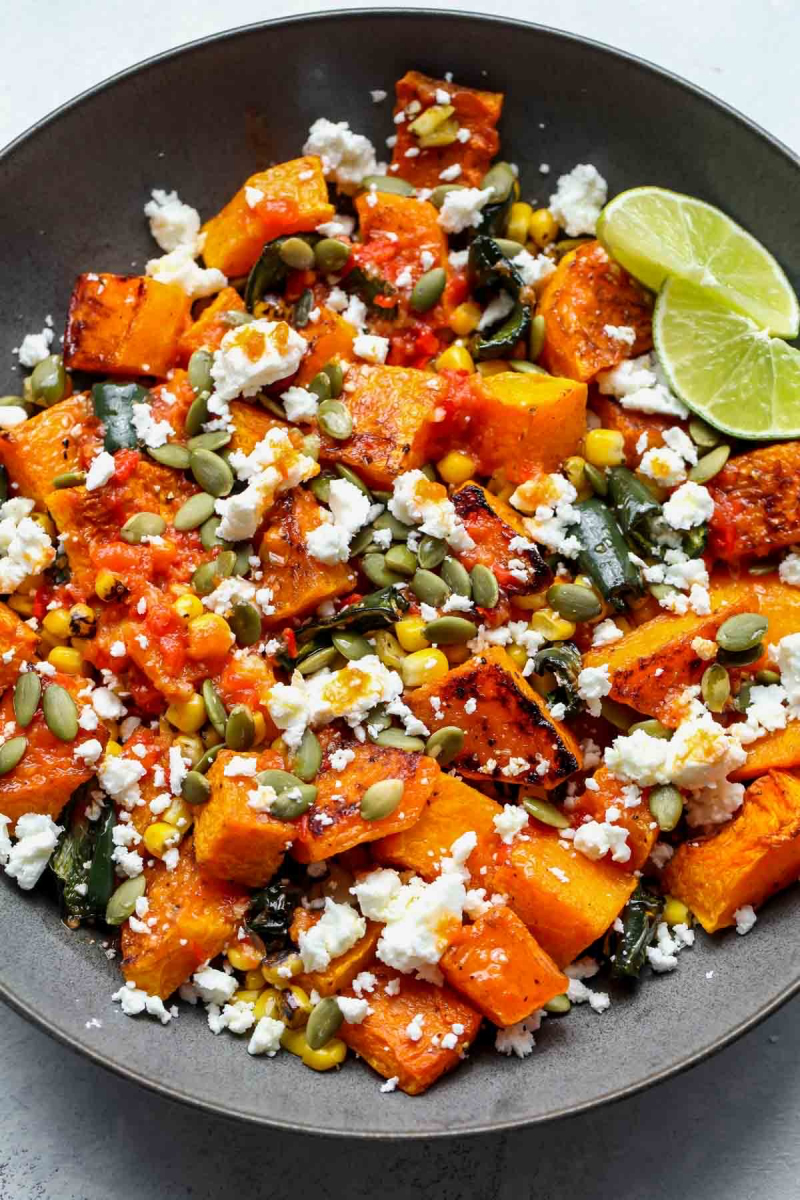 Now you know what to do with your leftover pumpkins from Halloween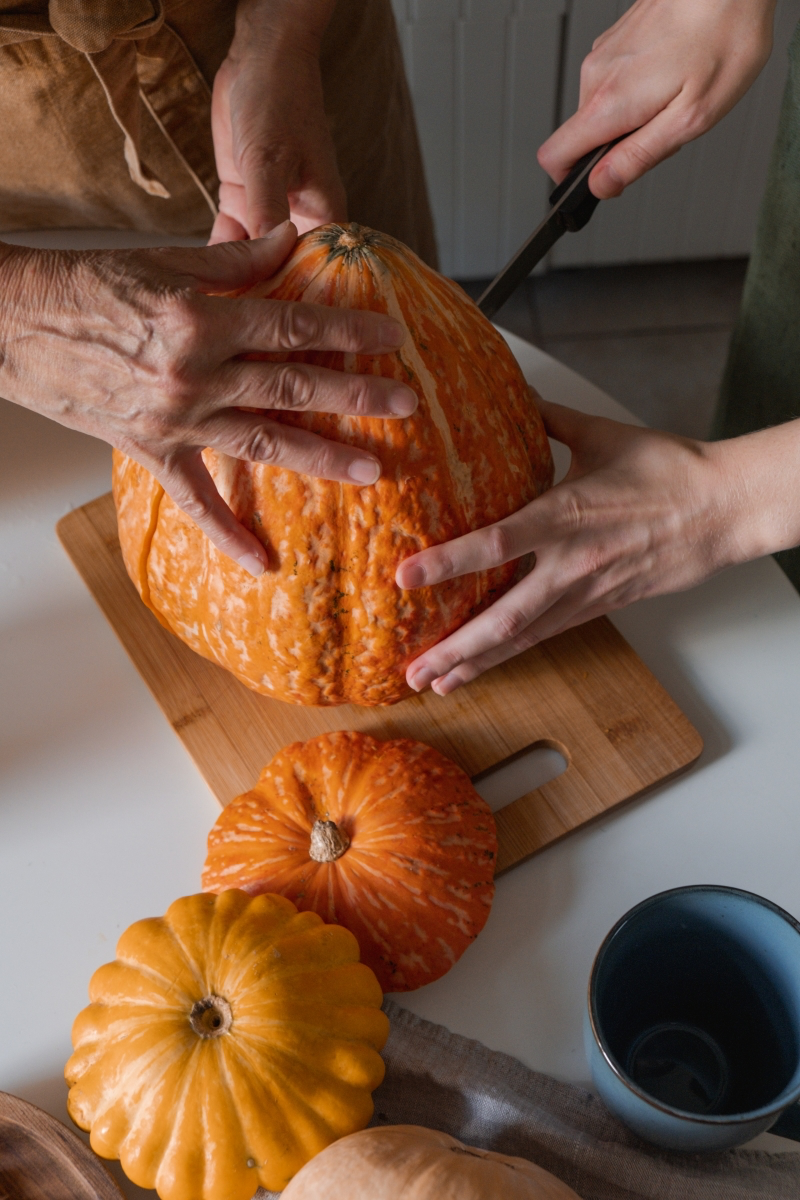 Related Articles
Sources