70 + Living Room Color Ideas for a Stylish, Modern Home
The living room is the heart of our home – it is where we invite our guests and where the whole family comes together to relax and enjoy each other's company. As such, it gives us the opportunity to create a cozy living space for ourselves, while expressing our unique personality to the outside world. The colors scheme we select, the furniture we opt for, every artwork and decoration we choose, is a statement of who we are. It is therefore essential not to take the furnishing and overall design of our living room lightly. Would you rather have a unique living space that really makes a statement? A soft, pastel colored den that helps you unwind after a hard day's work? Or perhaps a vibrant, creative living room that really sets your home apart? If you're finding it difficult to choose, fear not! We have over 70 gorgeous living room color ideas that will inspire you to transform your home!
In the past, dark hues were not a popular choice for living room decor, as they were considered a tad too gloomy. Luckily things are changing. We love the classy and timeless look of black interiors and are glad that more and more people are opting for dark blue or black when designing their dens! Darker tones add a touch of style and sophistication to a room and, when used with the right furniture and decoration, can make a lasting impression on your guests.
This minimalist dark blue solution is one of our favorite living room color ideas. Understated yet bold, stylish and practical, it combines the best features of modern design:

Add dark furniture for an even bolder statement.

If you fear that navy blue or black might be too dark for your living room, make sure to choose a lighter color for the ceiling and opt for brightly colored furniture and accessories.

Alternatively, you can use black for your accent wall and select lighter colors for the rest of the room.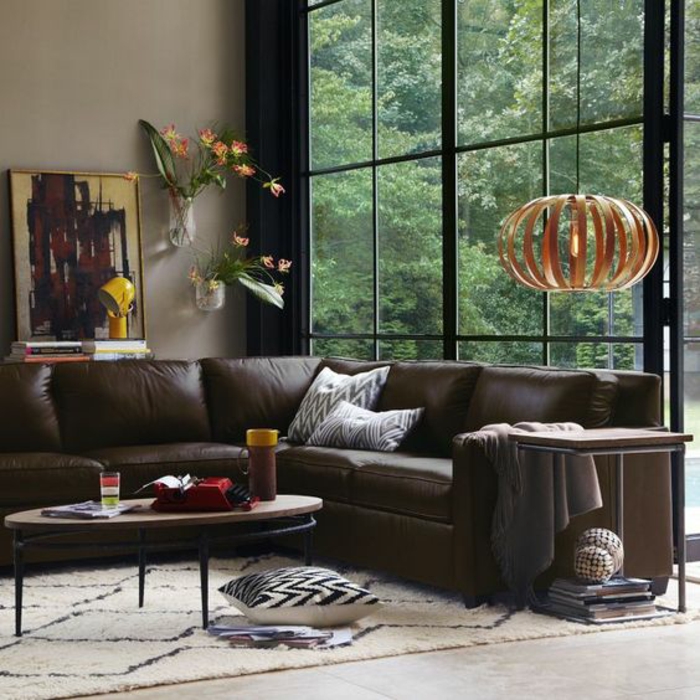 This gorgeous blend of dark deep ocean blue and soft sky-colored hues will help you feel peaceful and relaxed: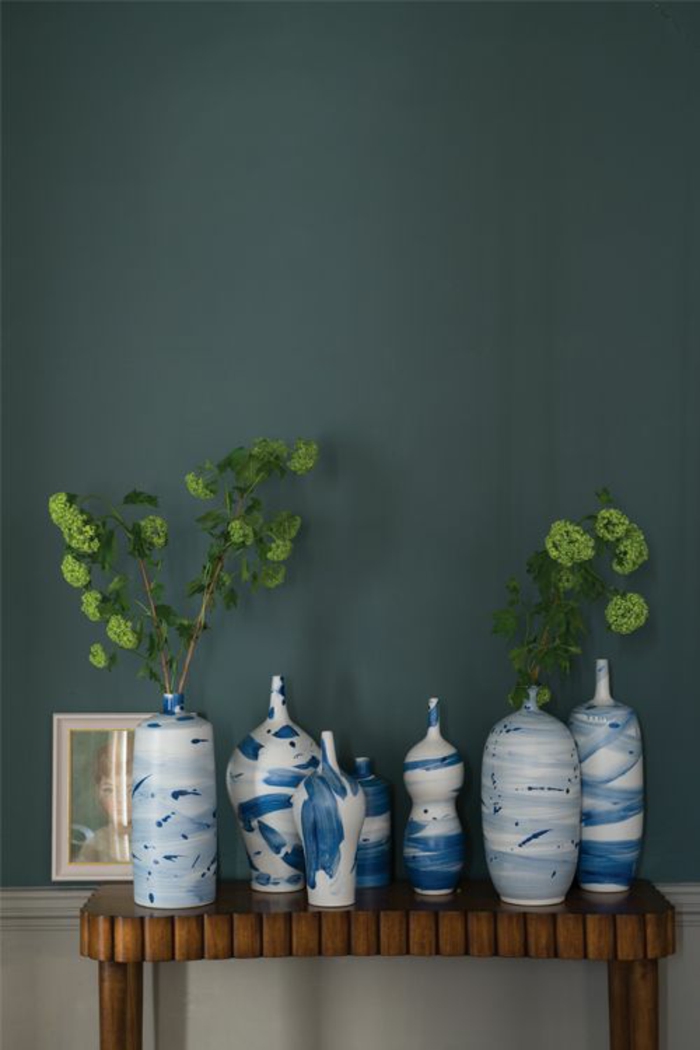 Another color scheme we adore is grey with different shades of brown.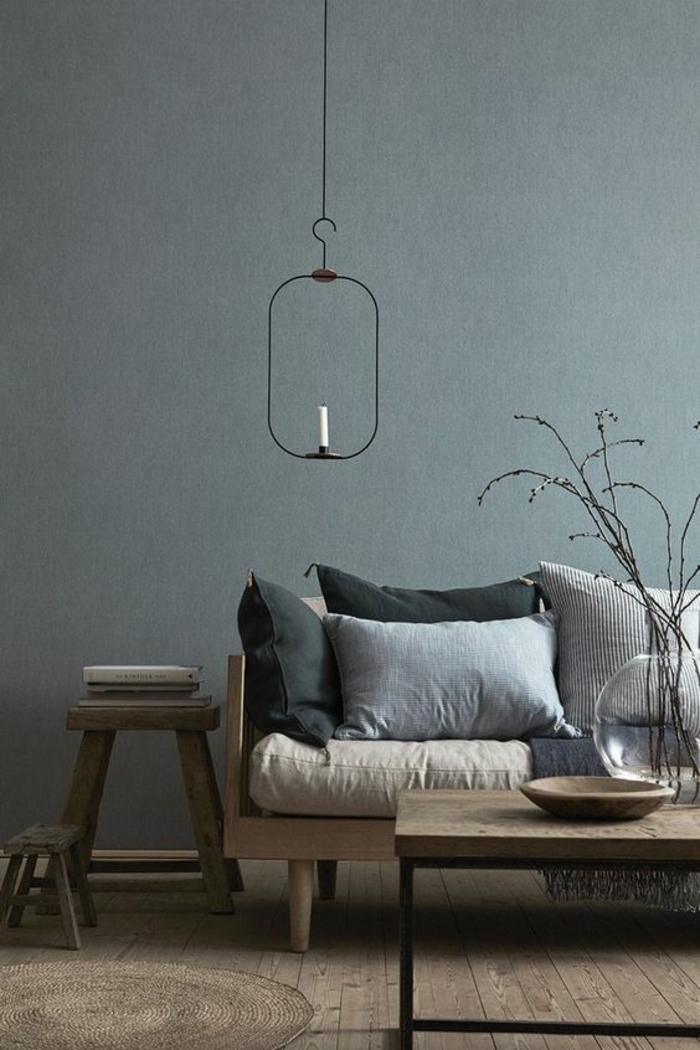 Saturated grey adds a modern twist to any room, while brown provides a much needed touch of warmth.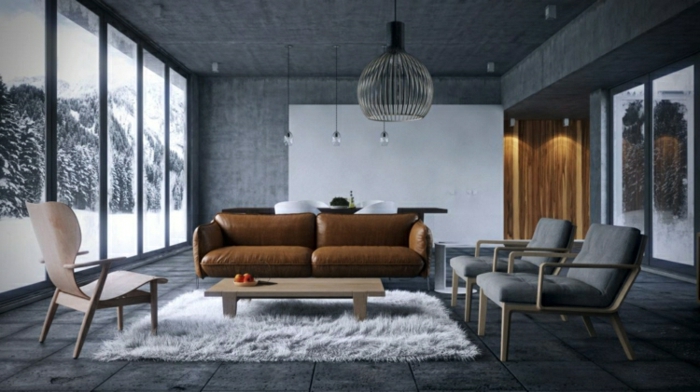 Grey and pastel pink are a heavenly combination!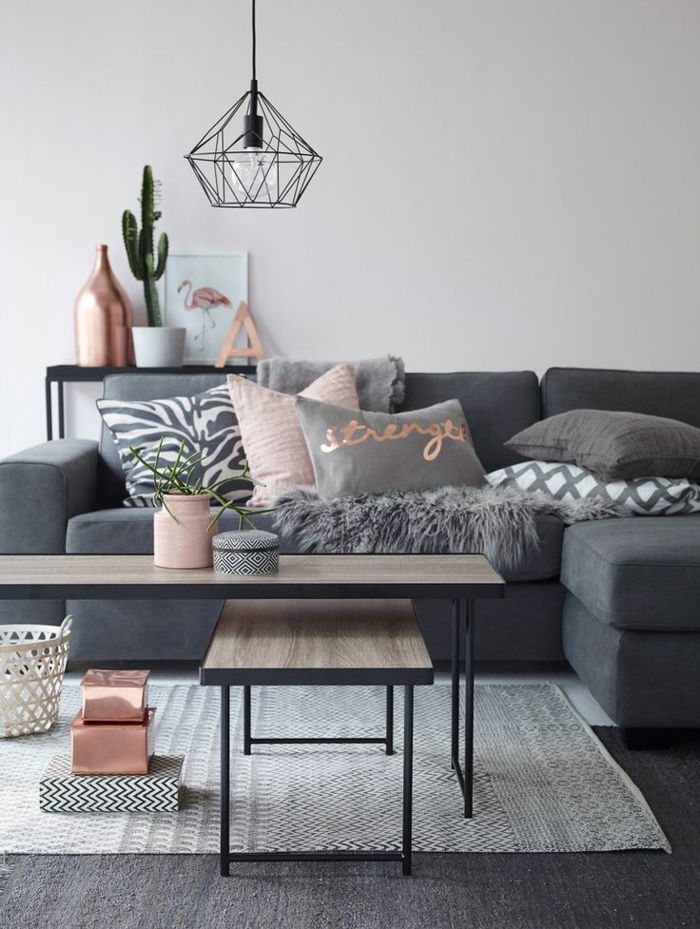 Don't be afraid to show your wild side! After all, interior decoration is all about self expression!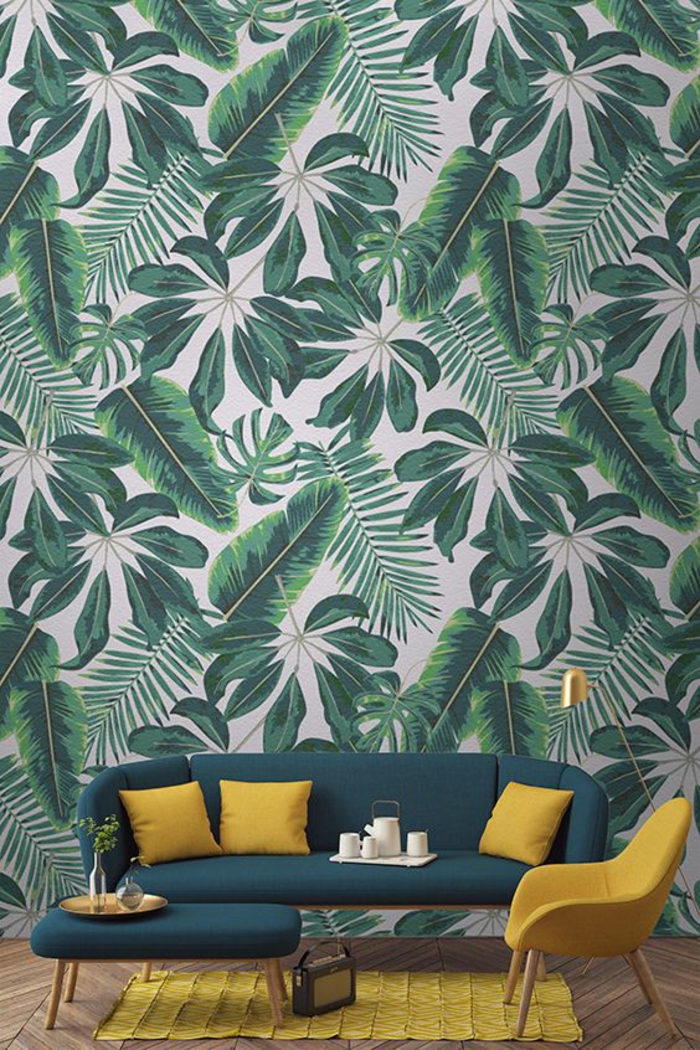 This minimalist cream and navy combination evokes the refreshing charm of Moroccan interiors: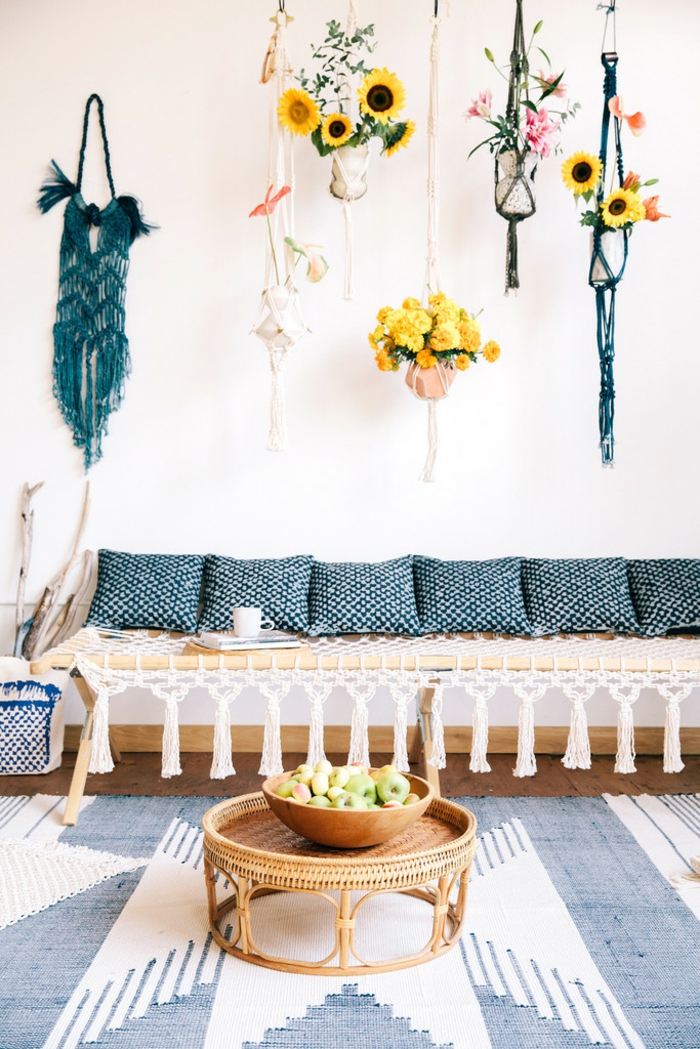 Create a pastel paradise in your living room, by combining pale walls with white, light pink and blue furniture…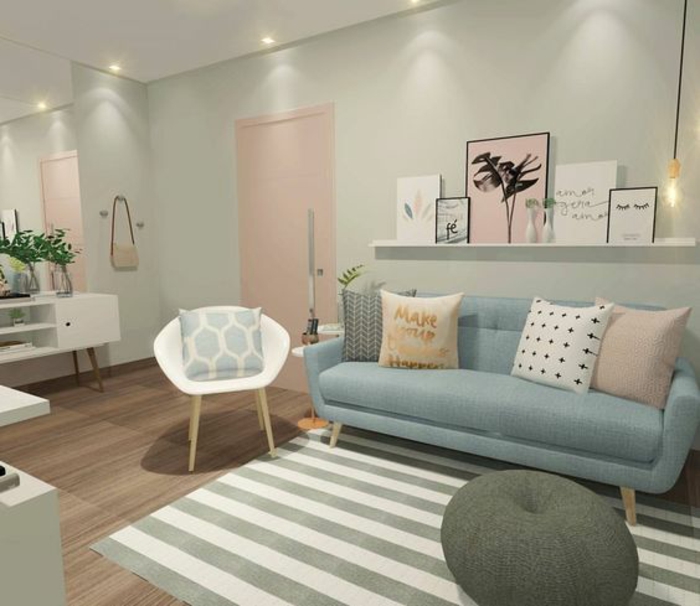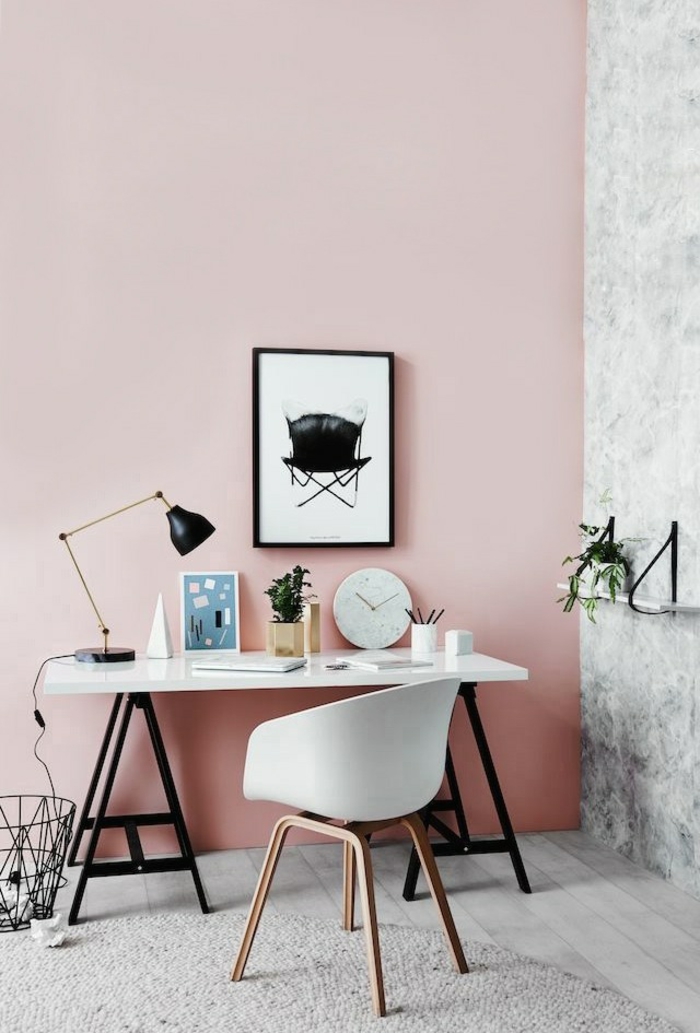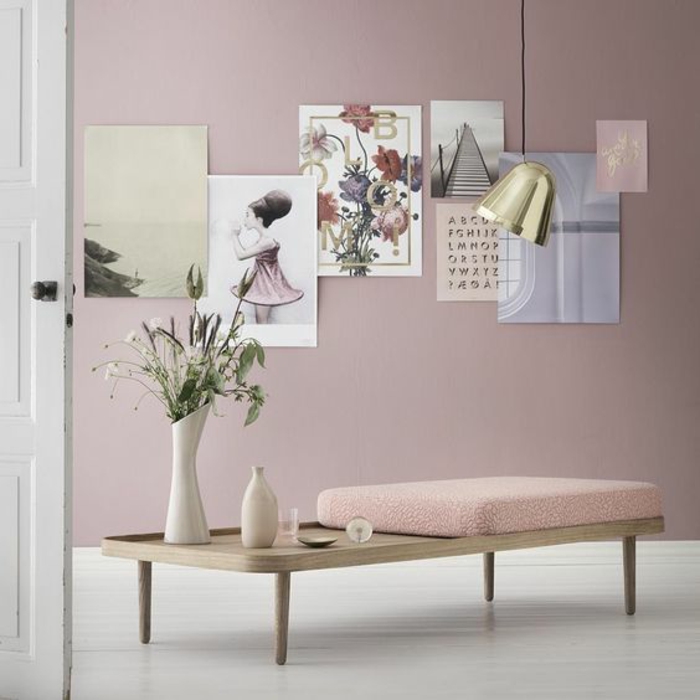 …or go for vibrant, contrasting colors, which are guaranteed to add life to your home!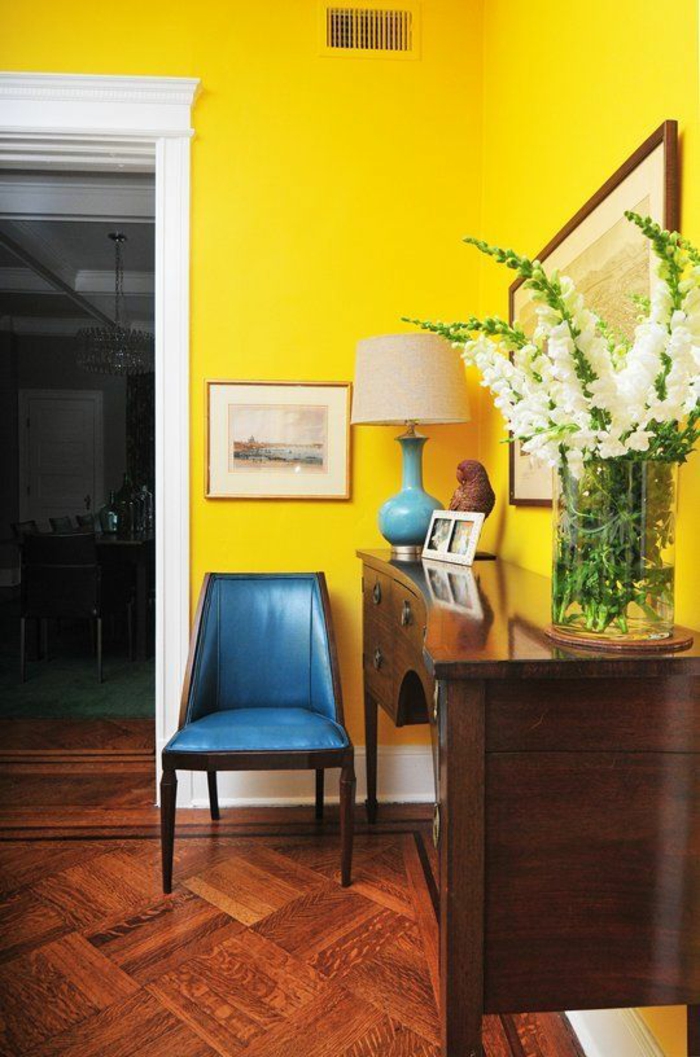 If you prefer a classic and comfy style we have some gorgeous suggestions: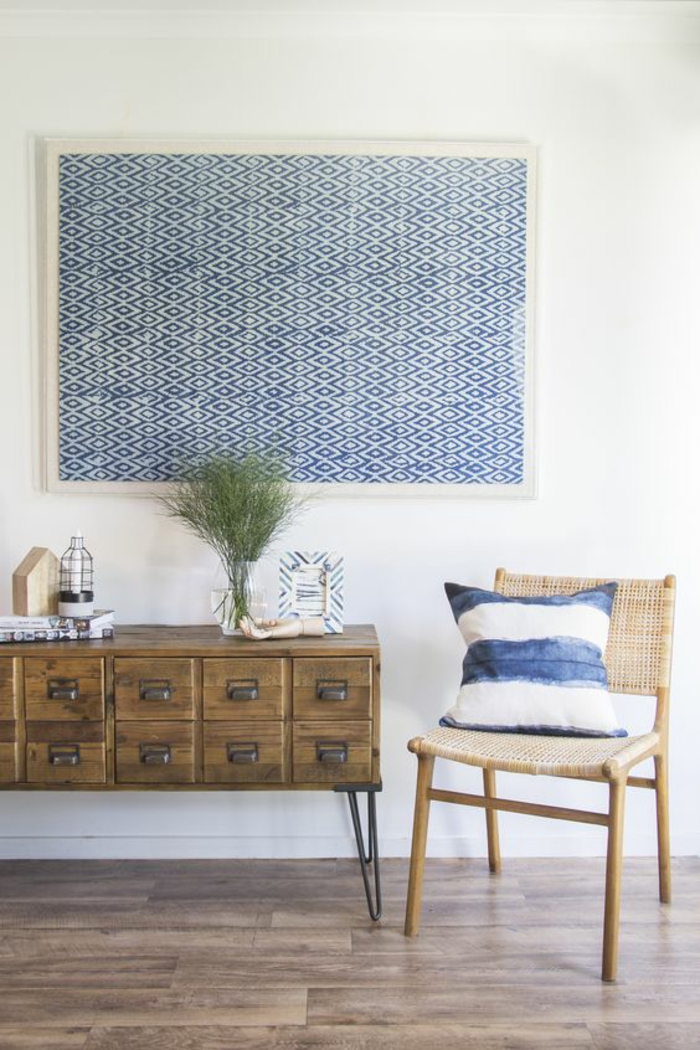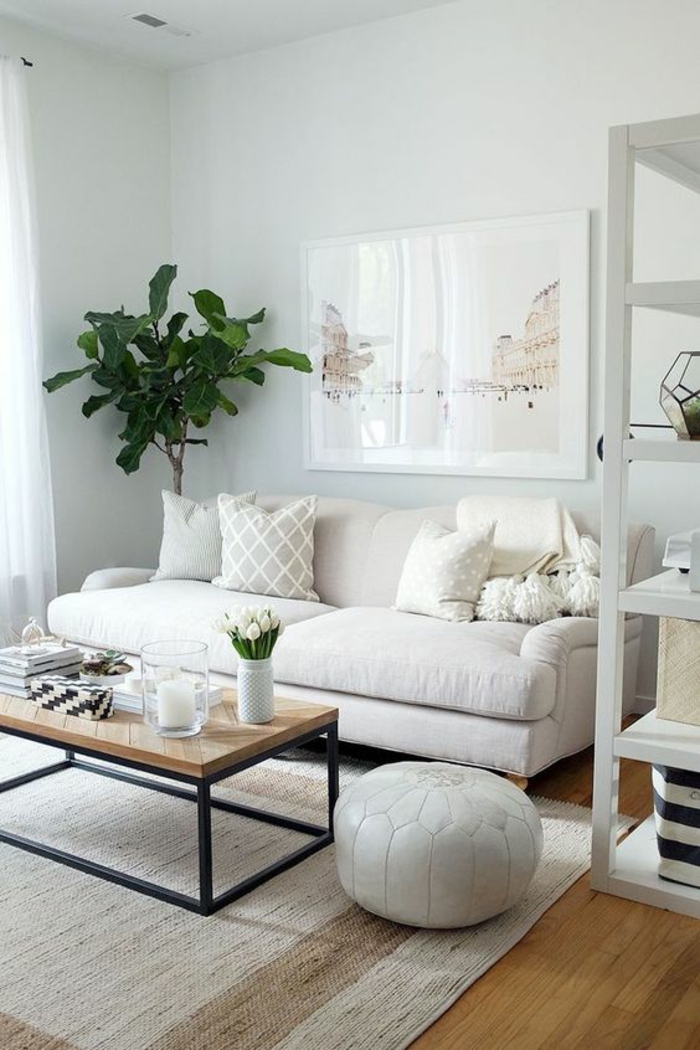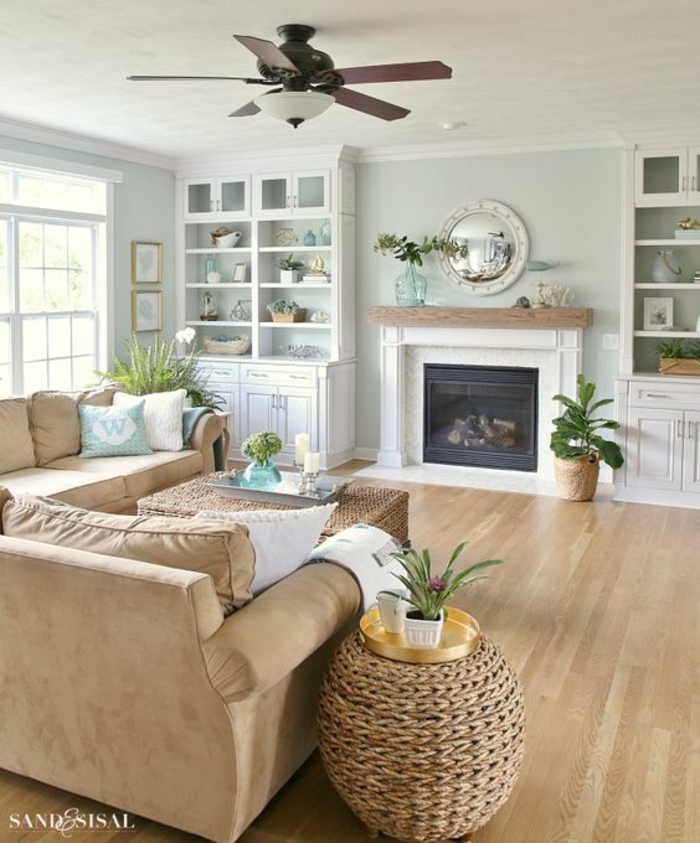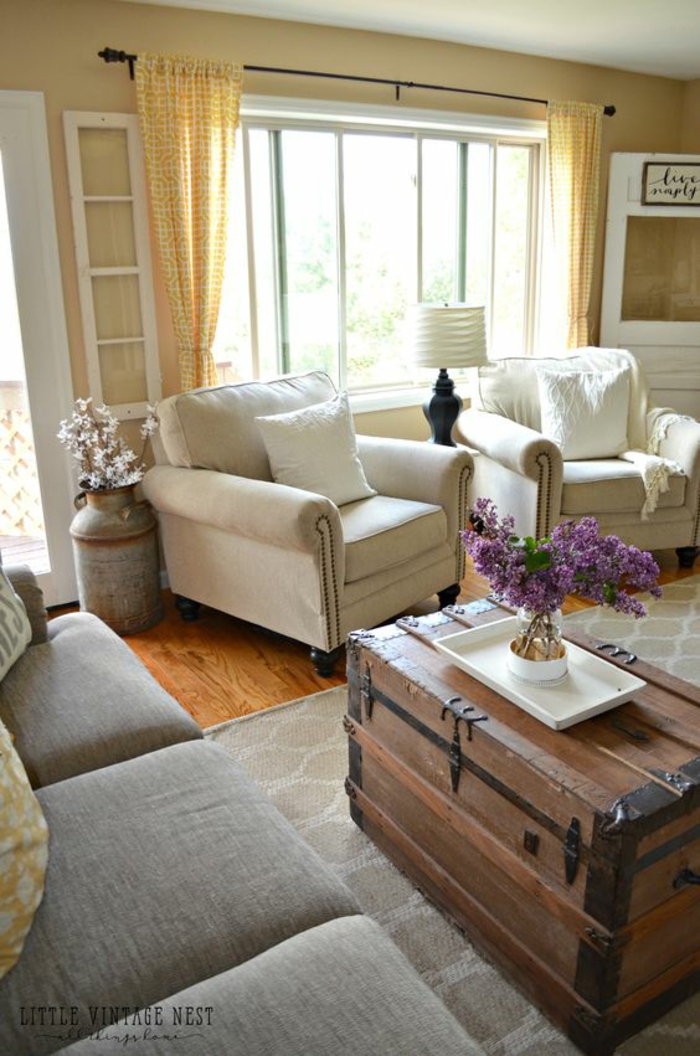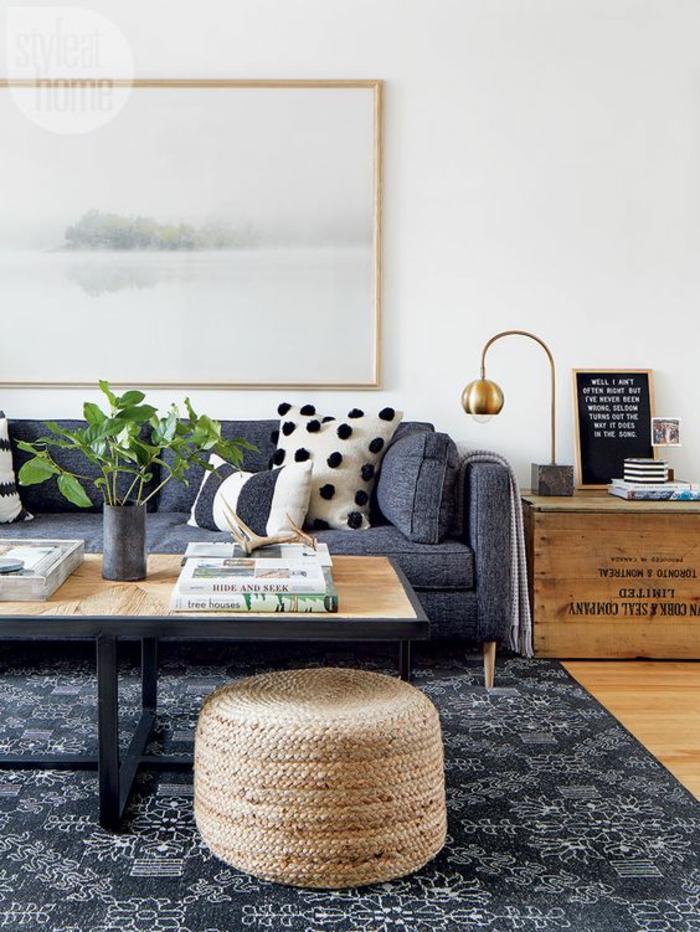 Of course, when it comes to living room color ideas we simply have to mention the enduringly popular white minimalist style.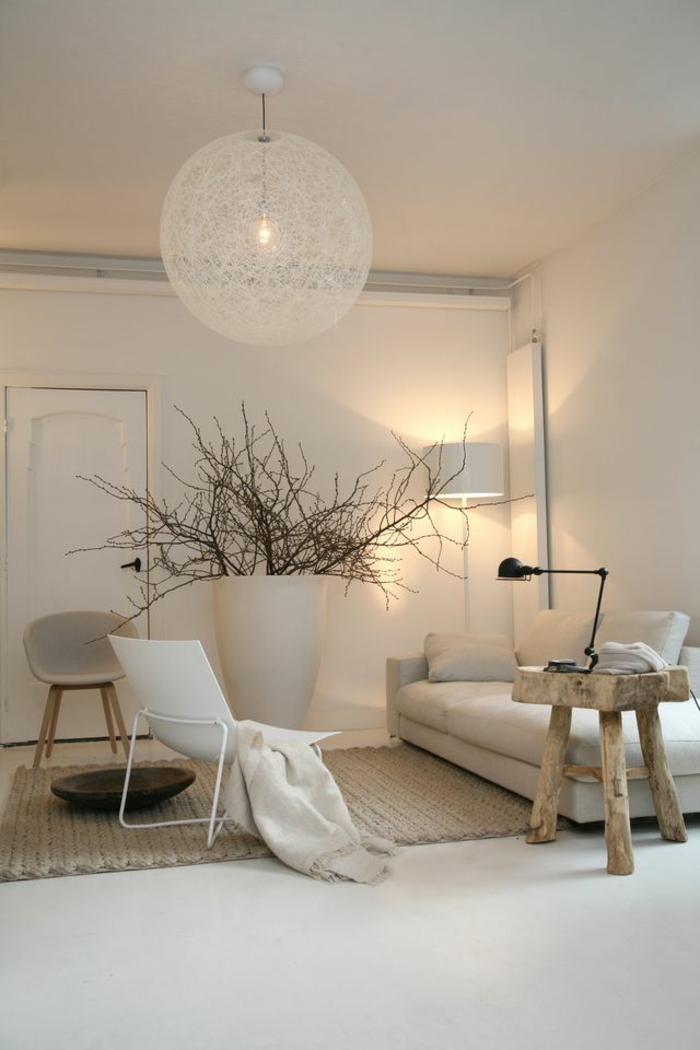 Ranging from the simple and functional to the upscale and avant-garde, the minimalist white has really stood the test of time.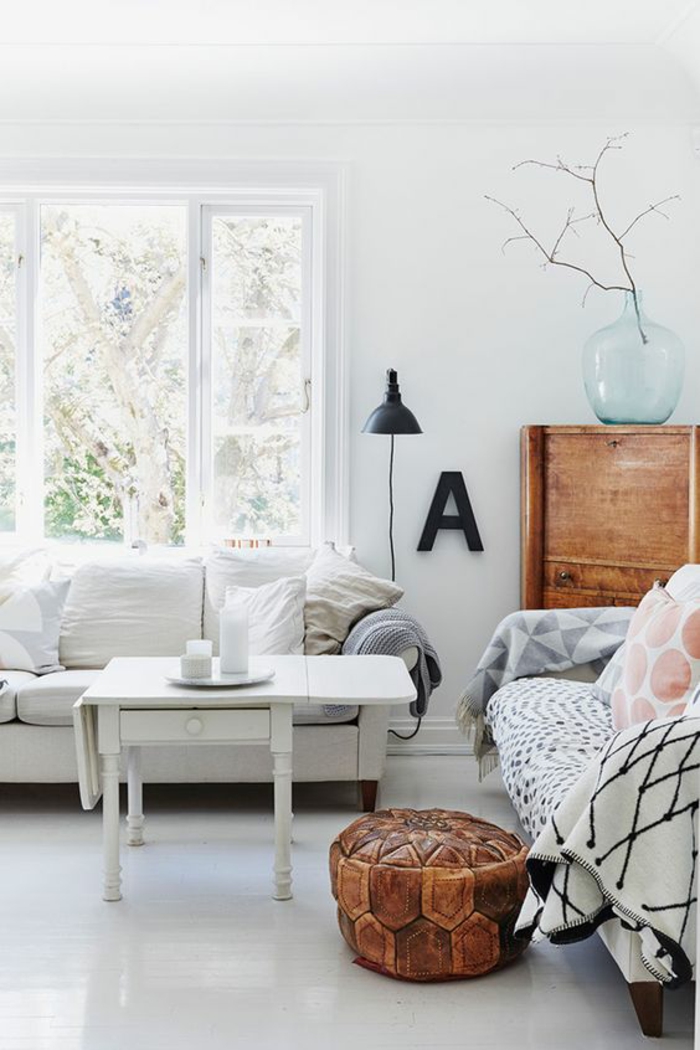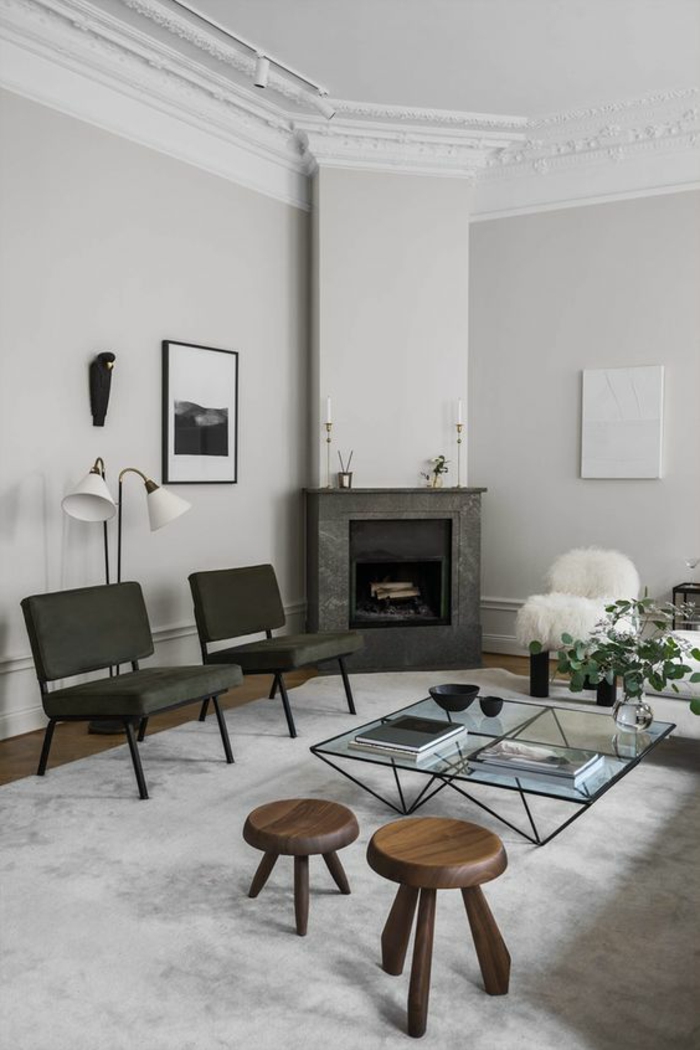 If you are an avid traveler who loves nature and adventures, why not incorporate your exciting and dynamic lifestyle in your living room decor?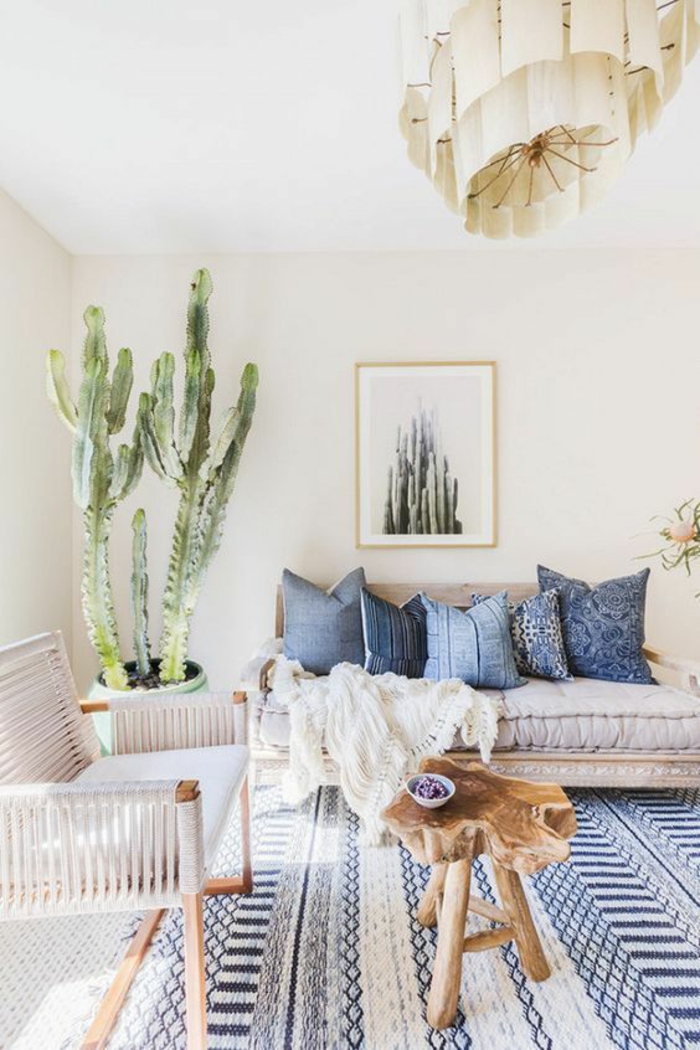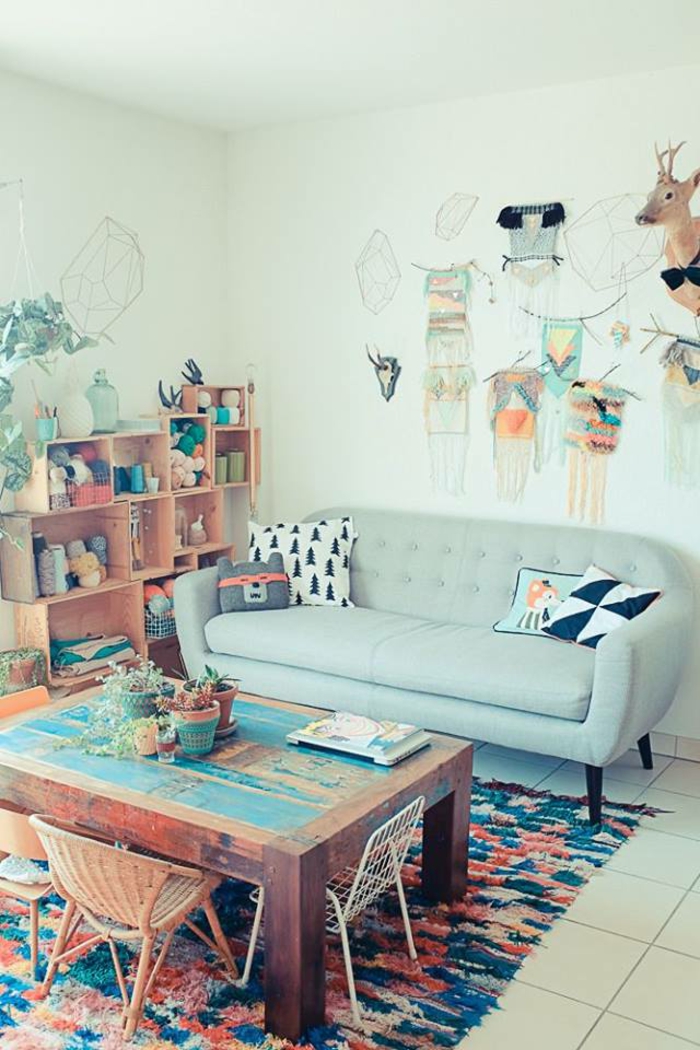 Oriental furniture and mementos gathered on your travels will add a cozy and unique atmosphere to your home.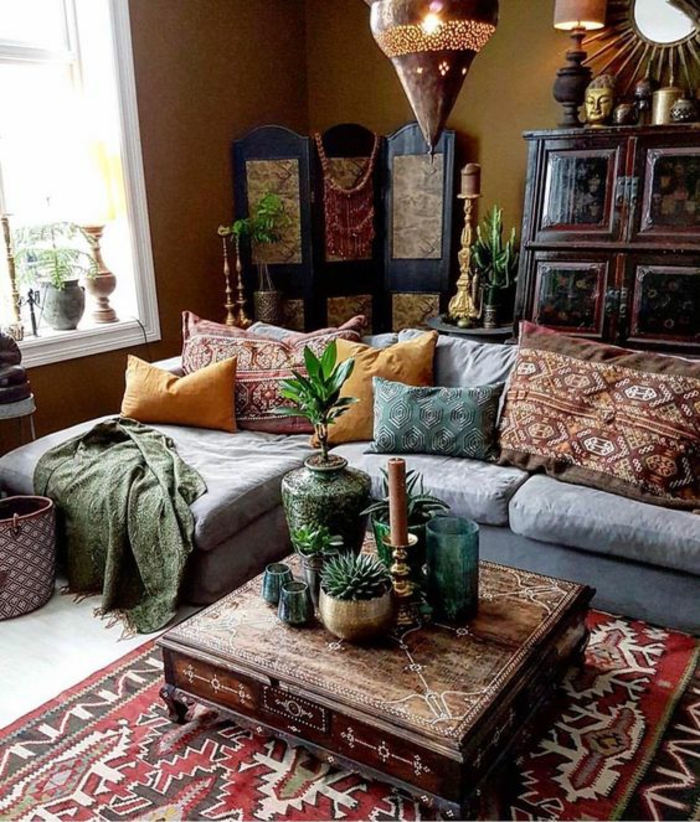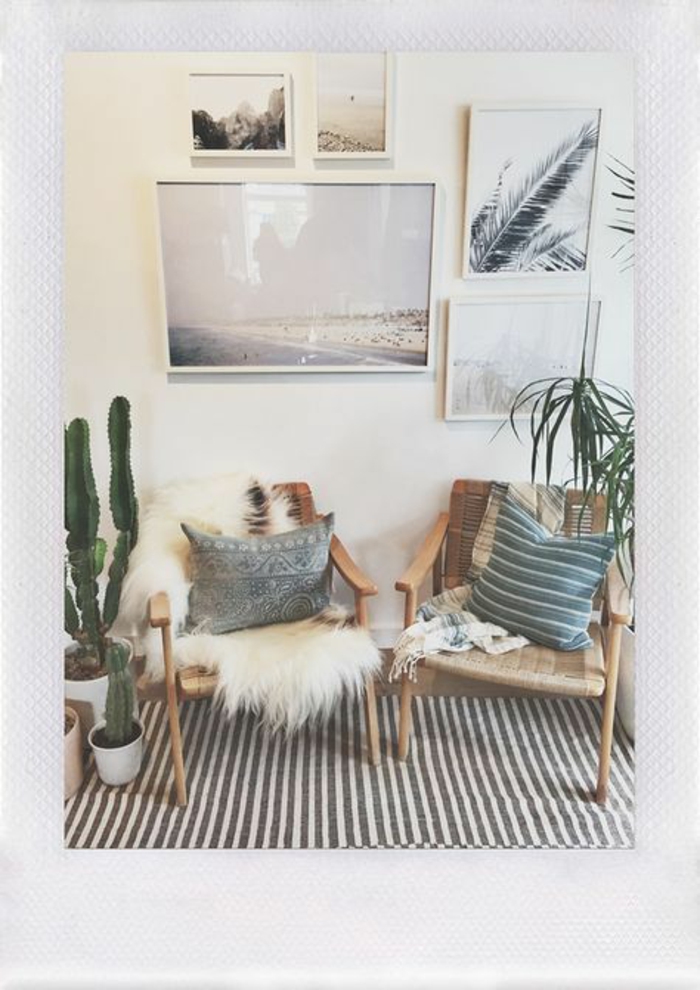 Contemporary interpretations of oriental interiors are very popular at the moment. This understated and beautiful dining-and-living room space combines a modern color scheme with unique oriental decorations: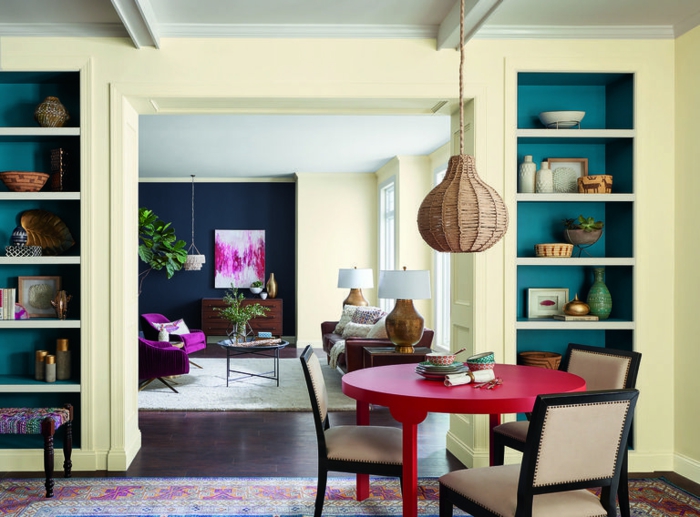 There are plenty for options for art connoisseurs to express themselves too: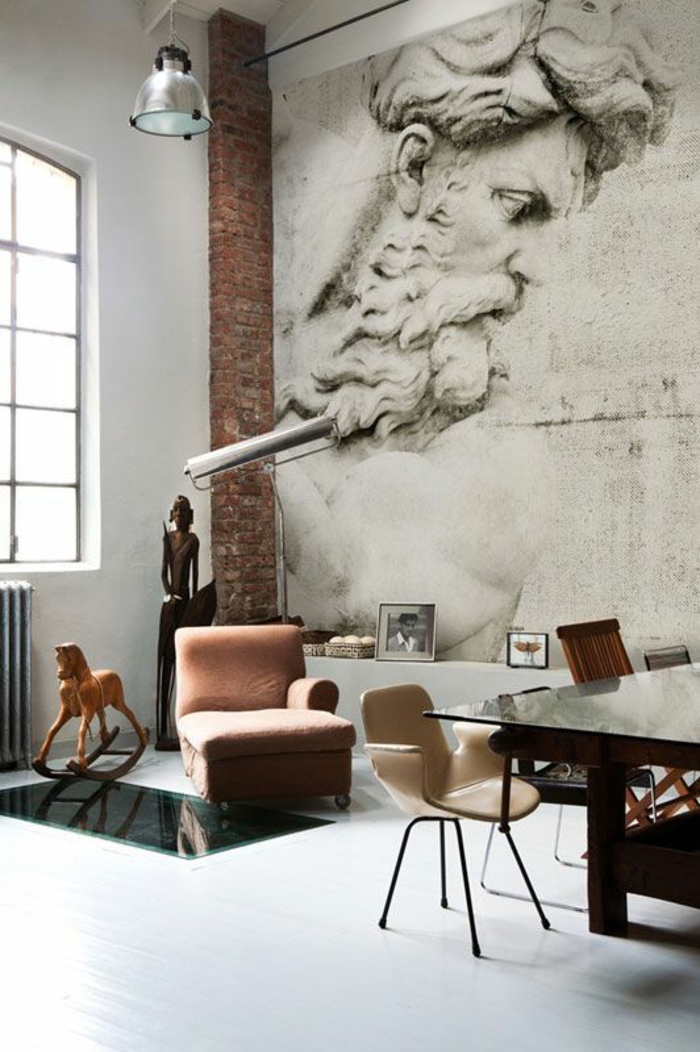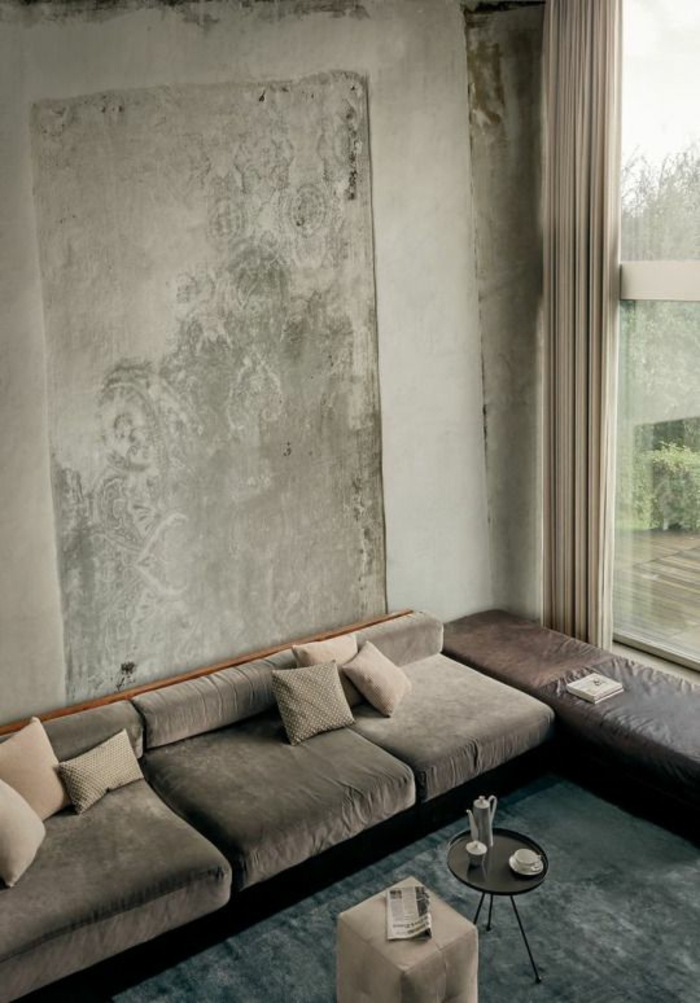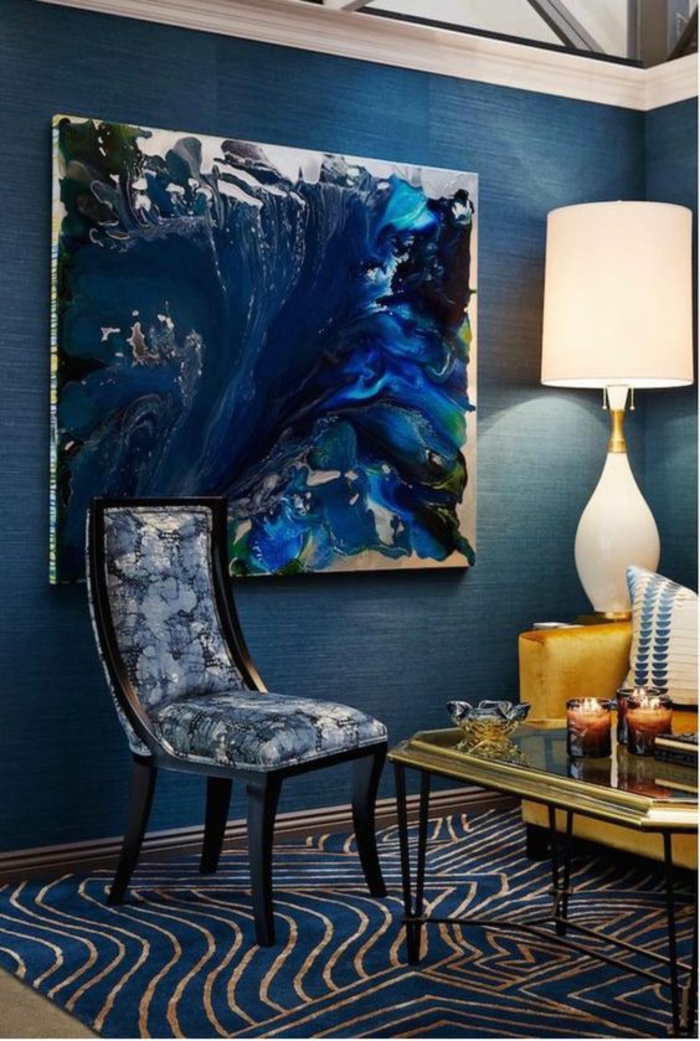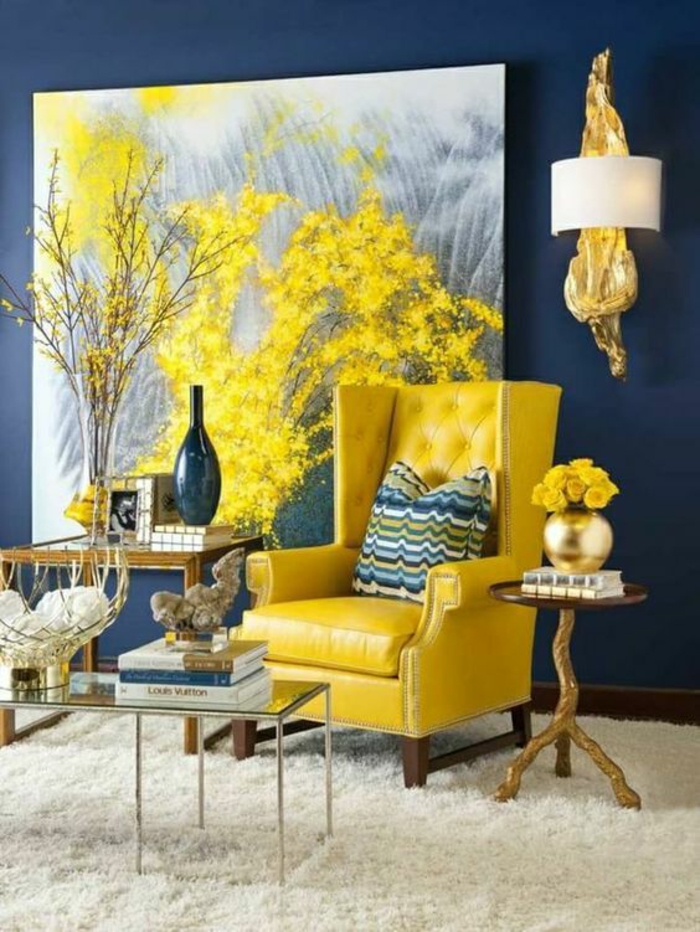 If you prefer a rich combination of different hues, how about these unusual living room color ideas?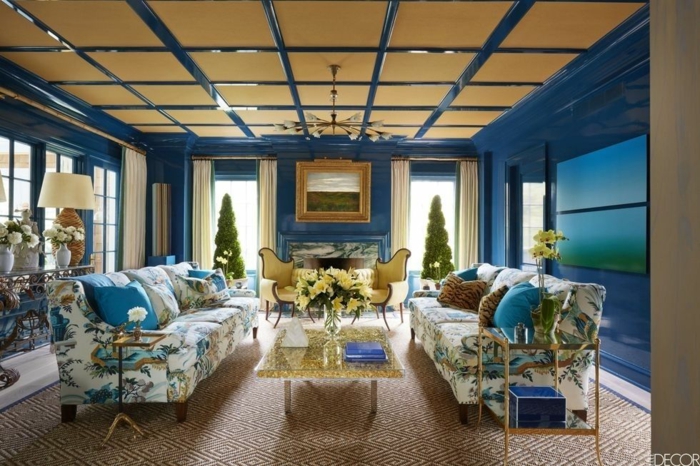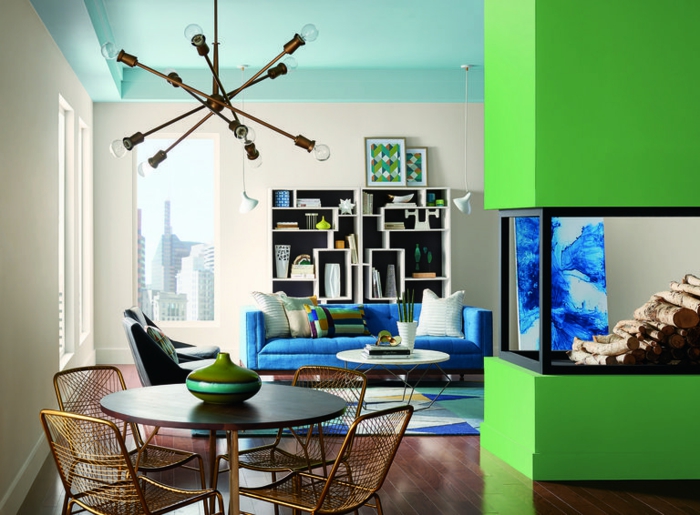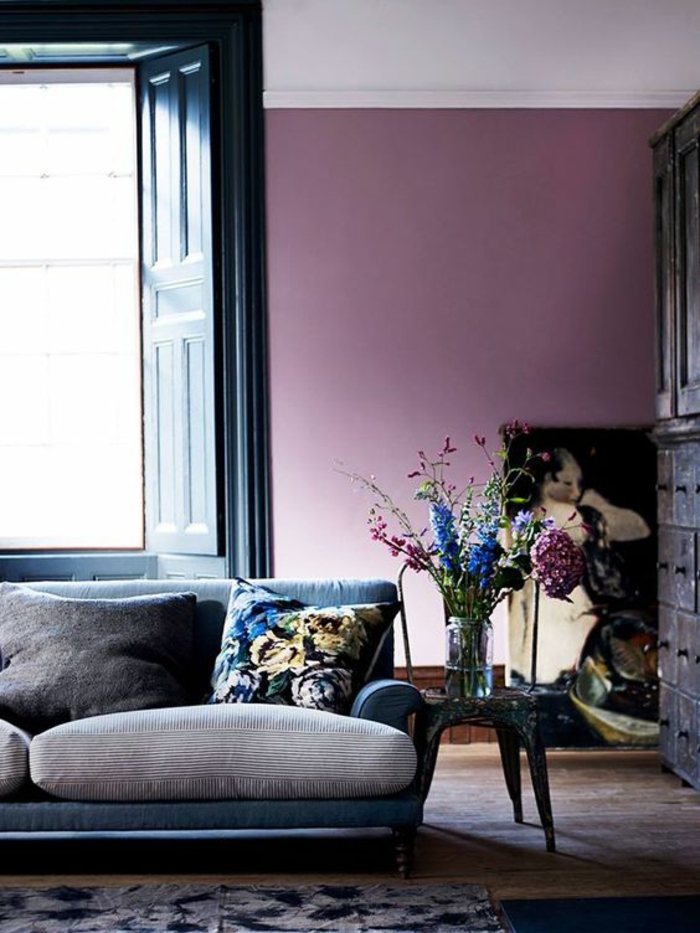 Wallpapers are an excellent way to create a unique living room.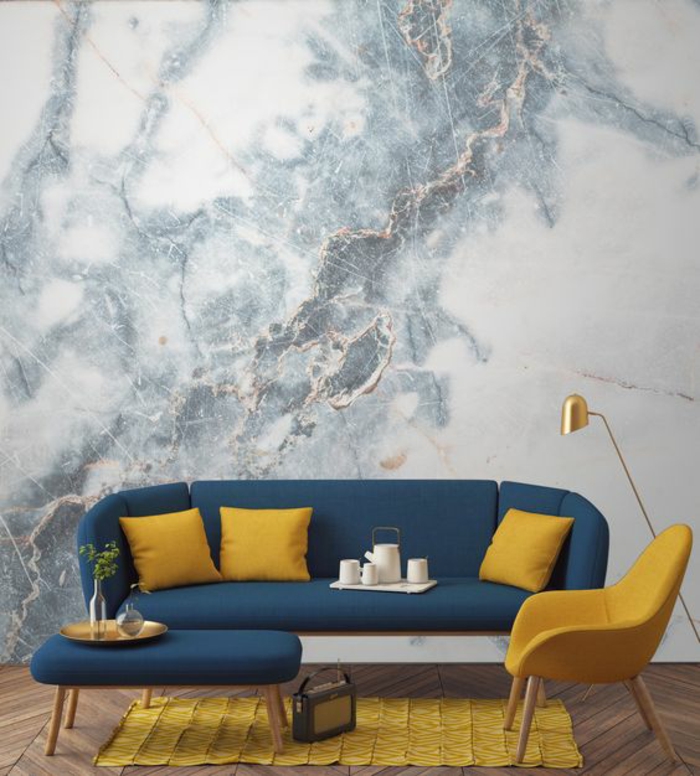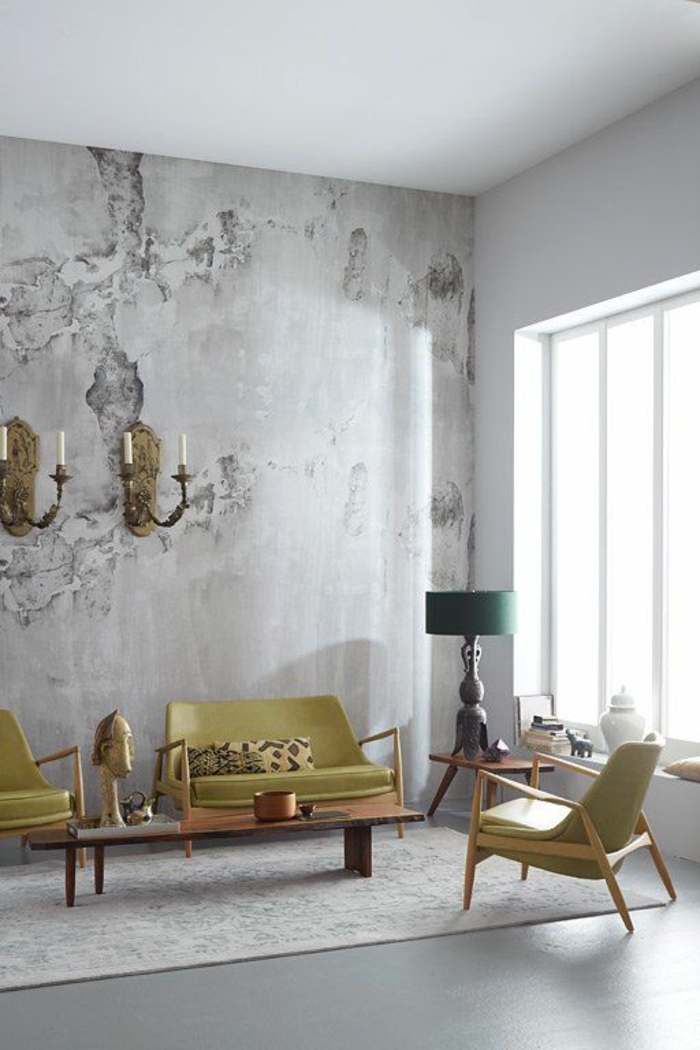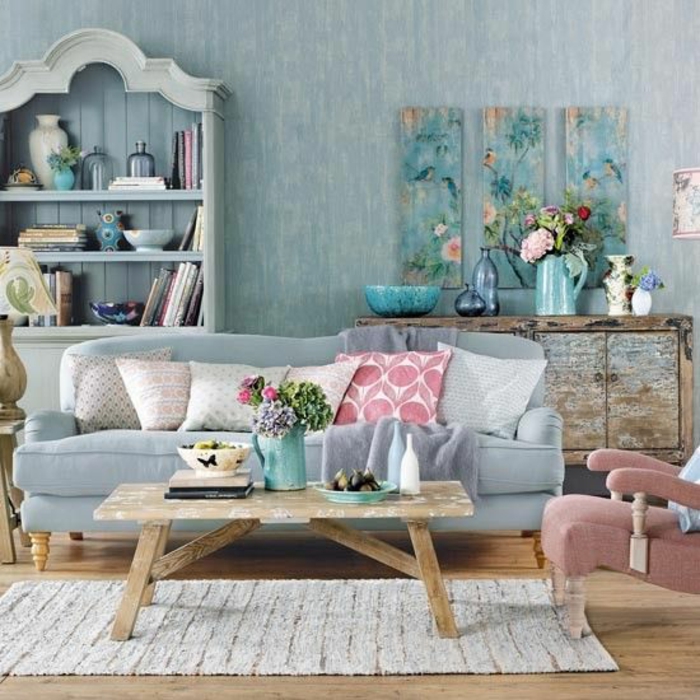 Pale pastel pink is currently enjoying a surge in popularity…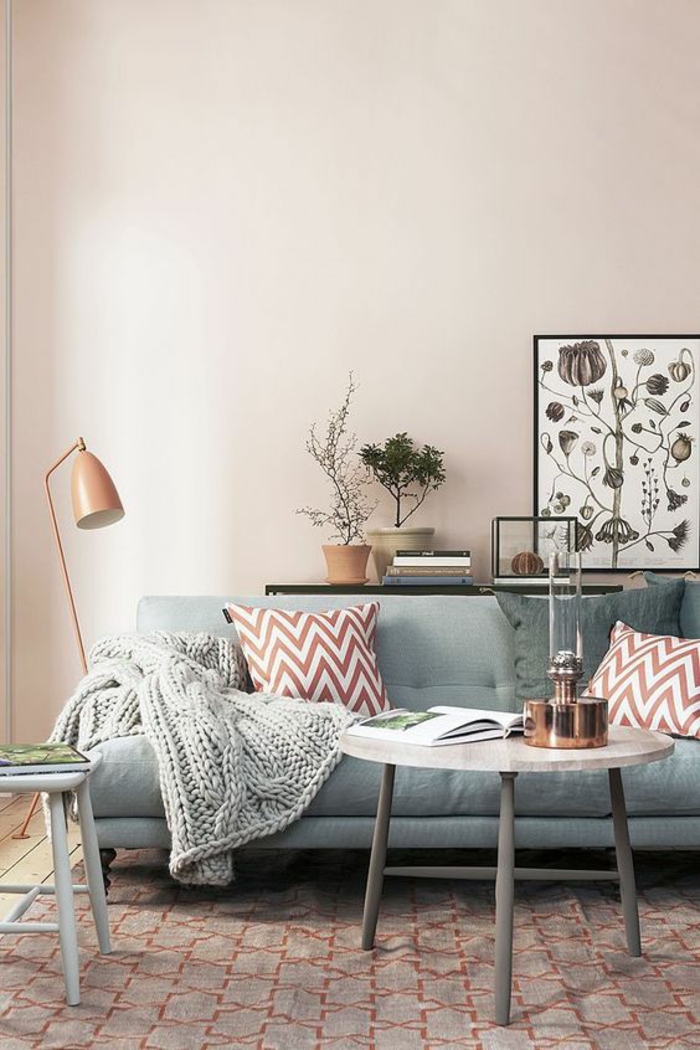 …as is pale duck's egg blue.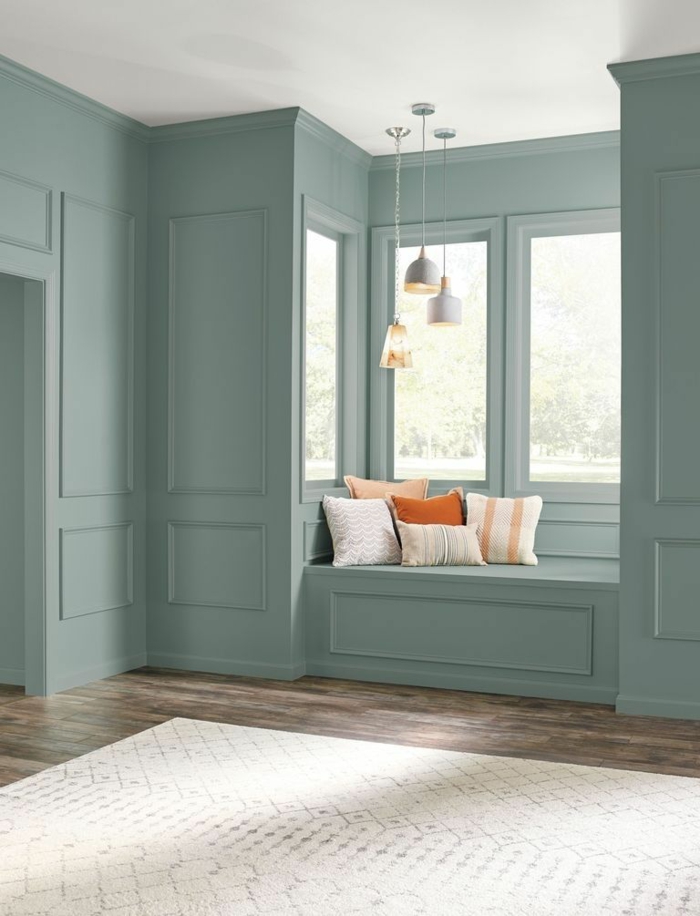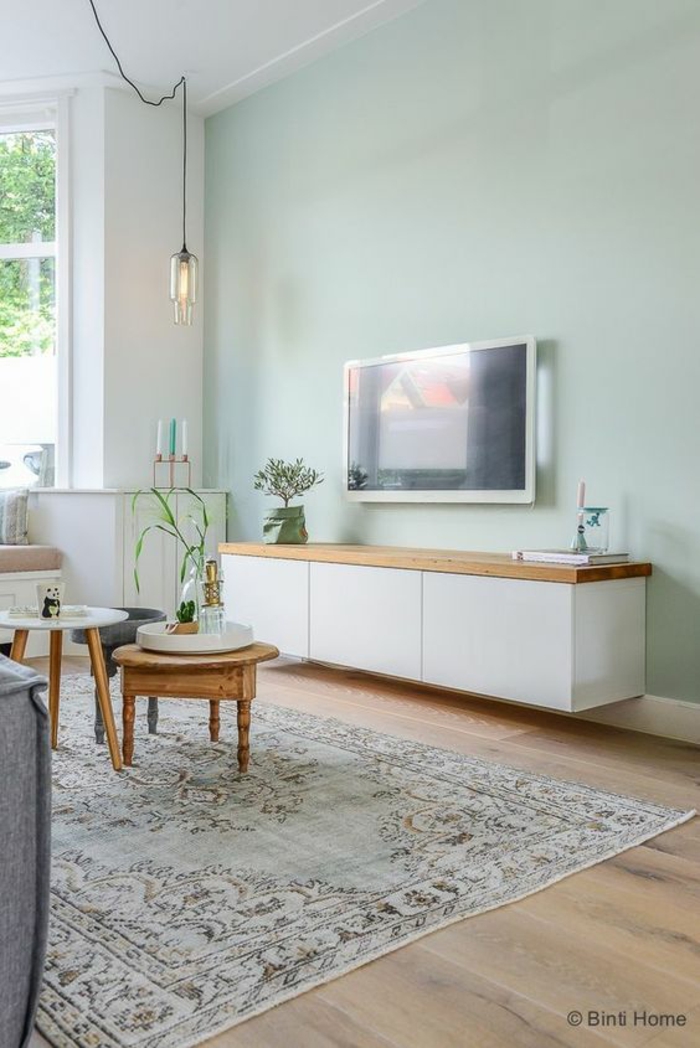 Decorations in warm colors such as orange, brown or red nicely compliment the cold wall tones.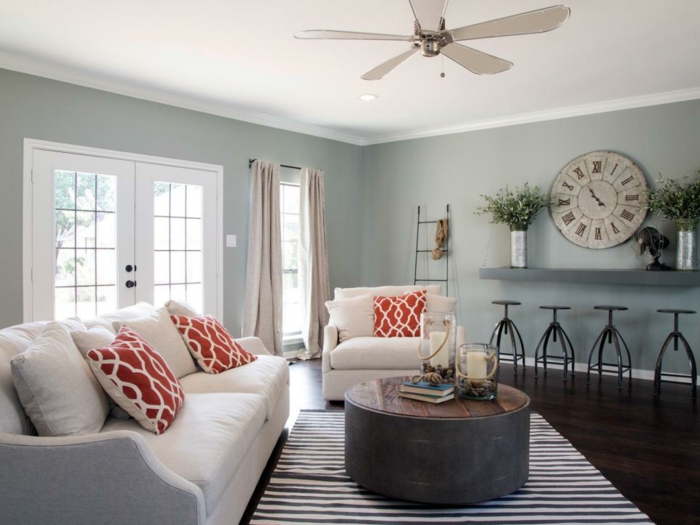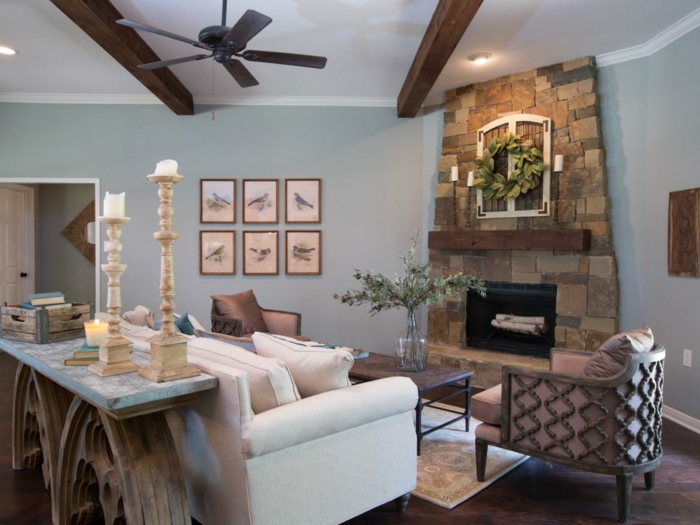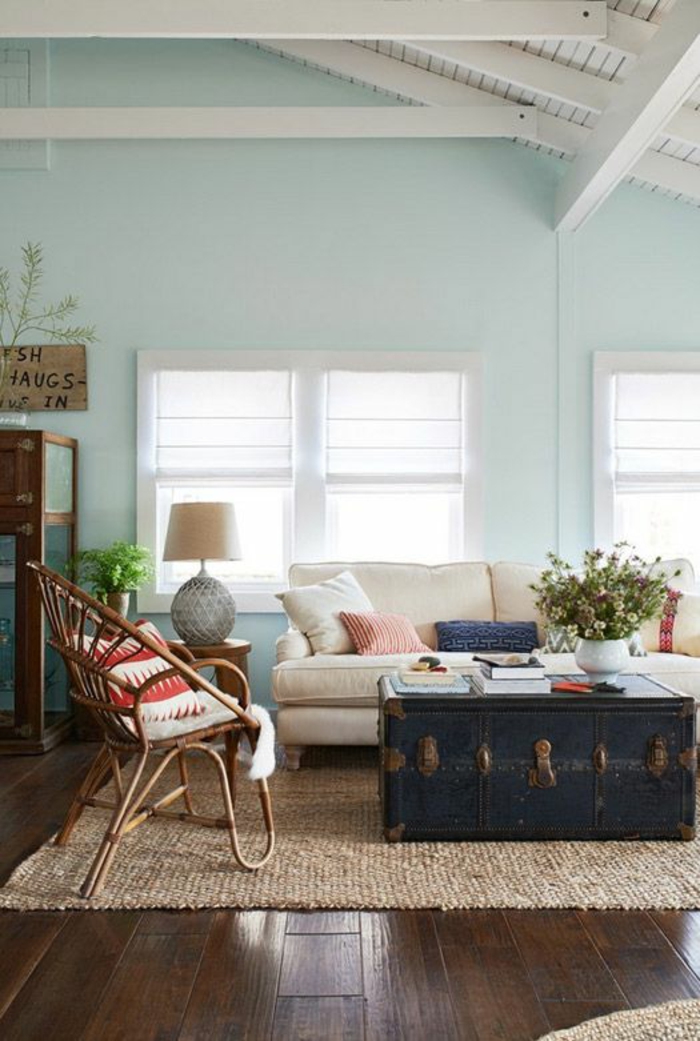 Alternatively, you can opt for a  stylish and simple blue-grey combination.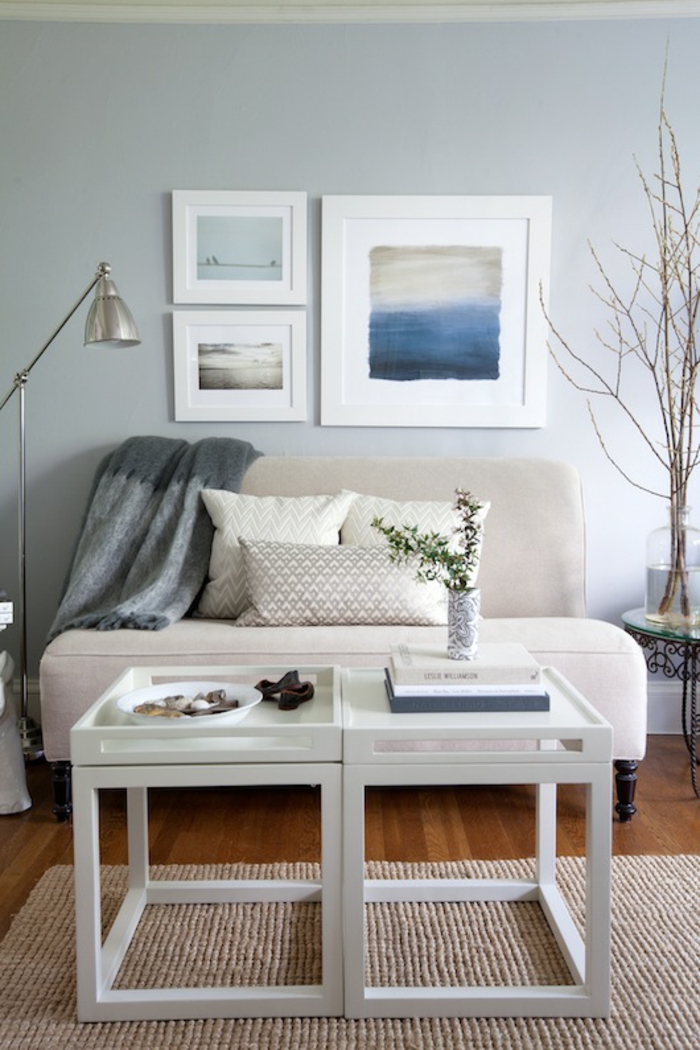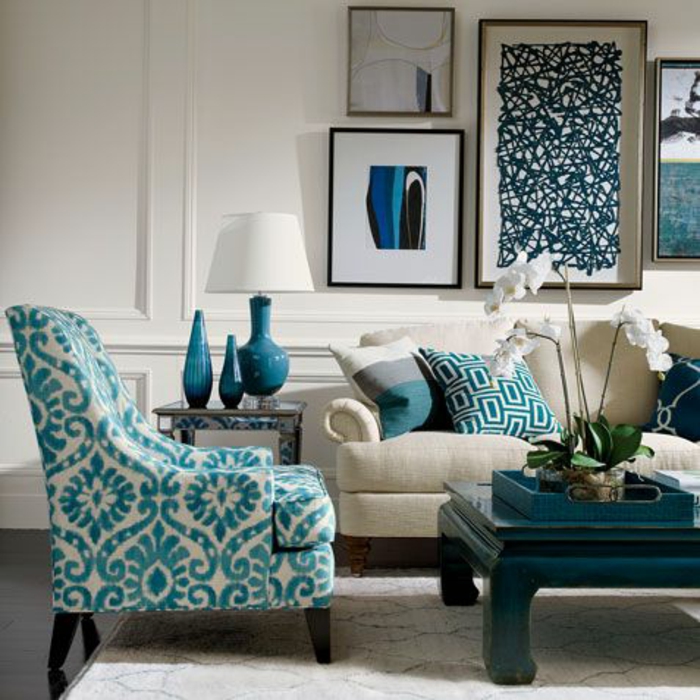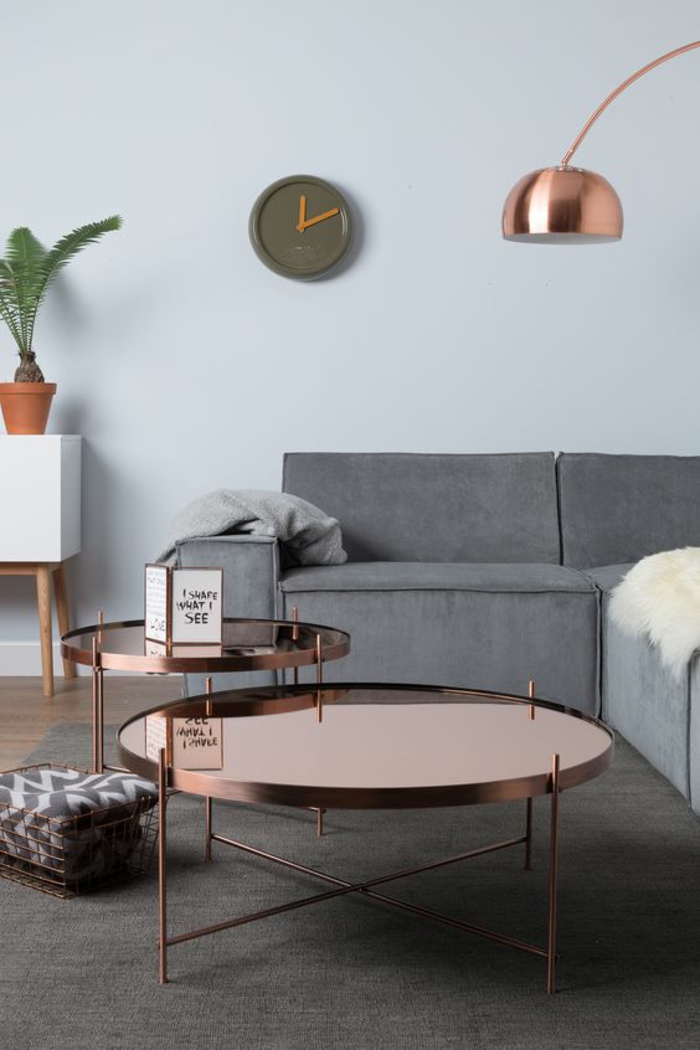 Pale sky, duck's egg or light mint blue – there are so many options to choose from!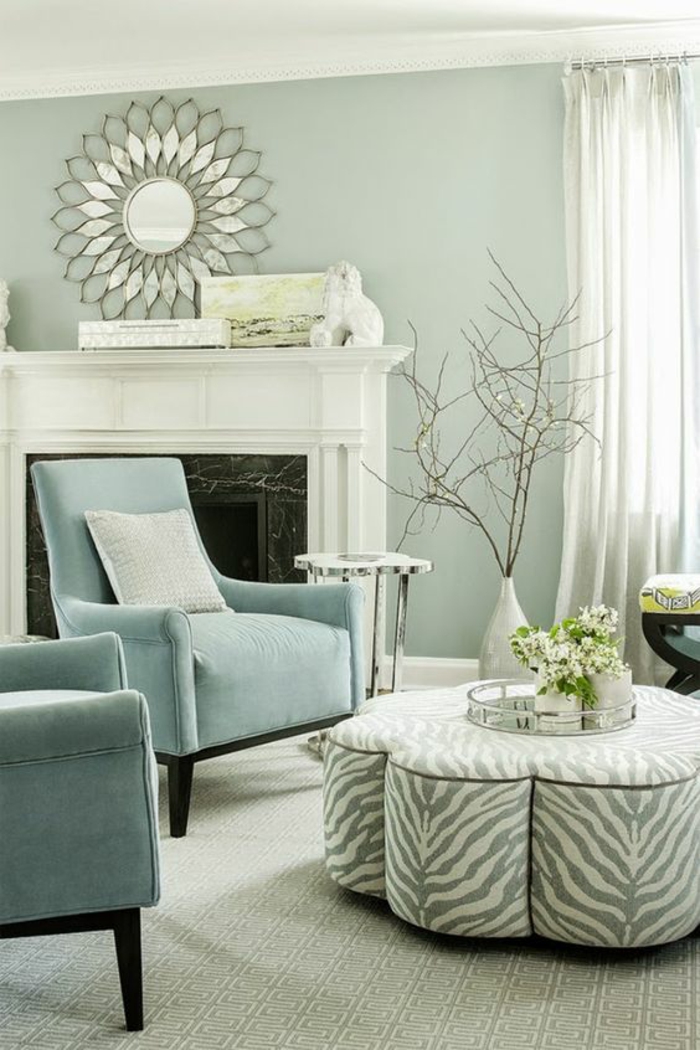 You simply can't go wrong with pale blue or light lilac!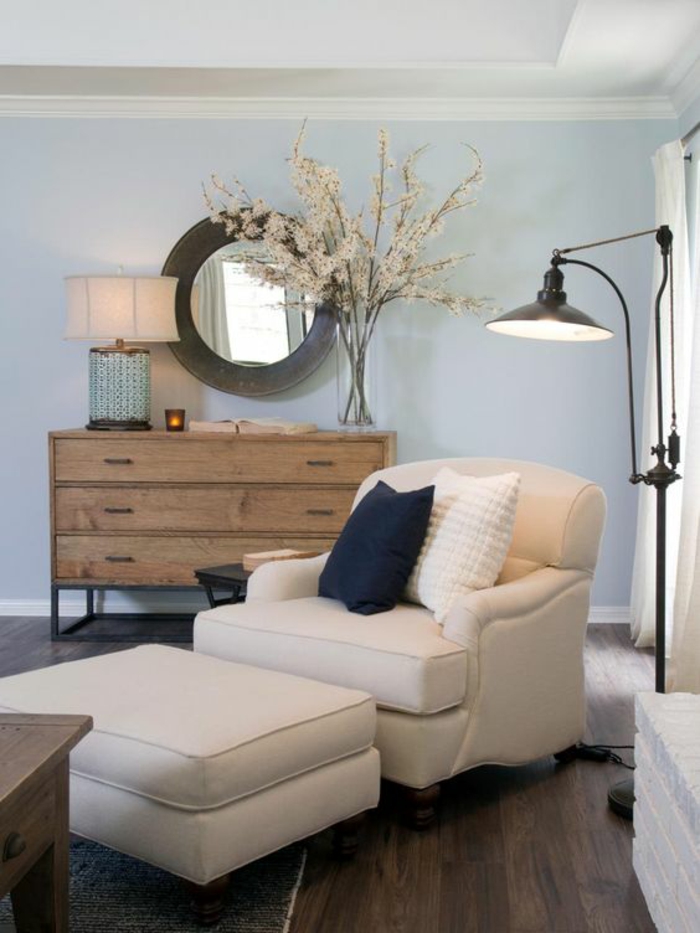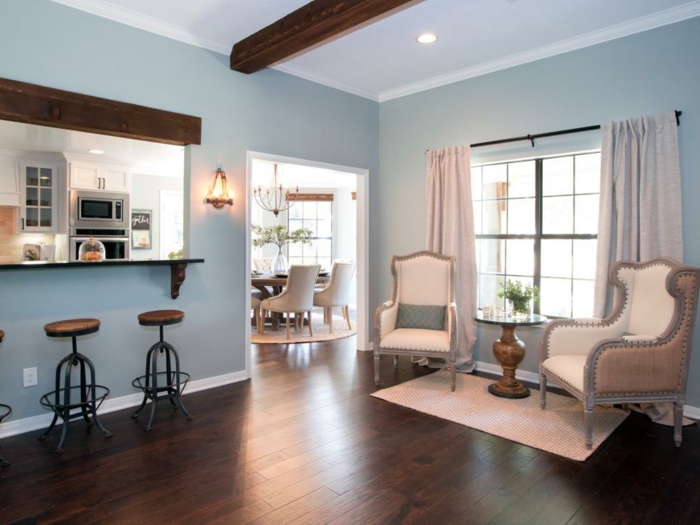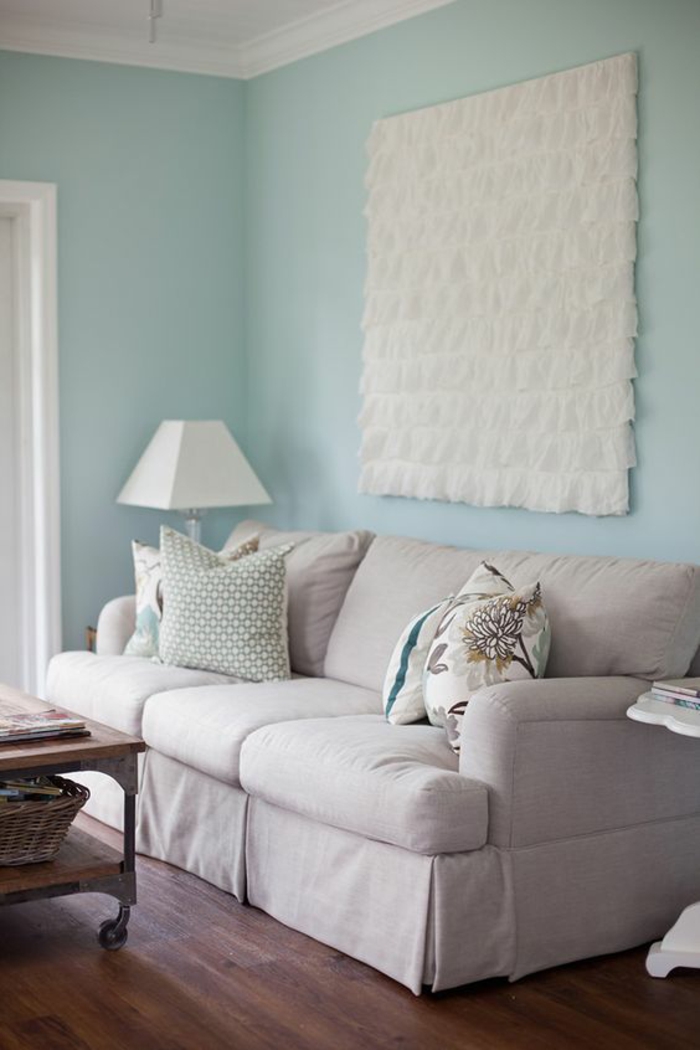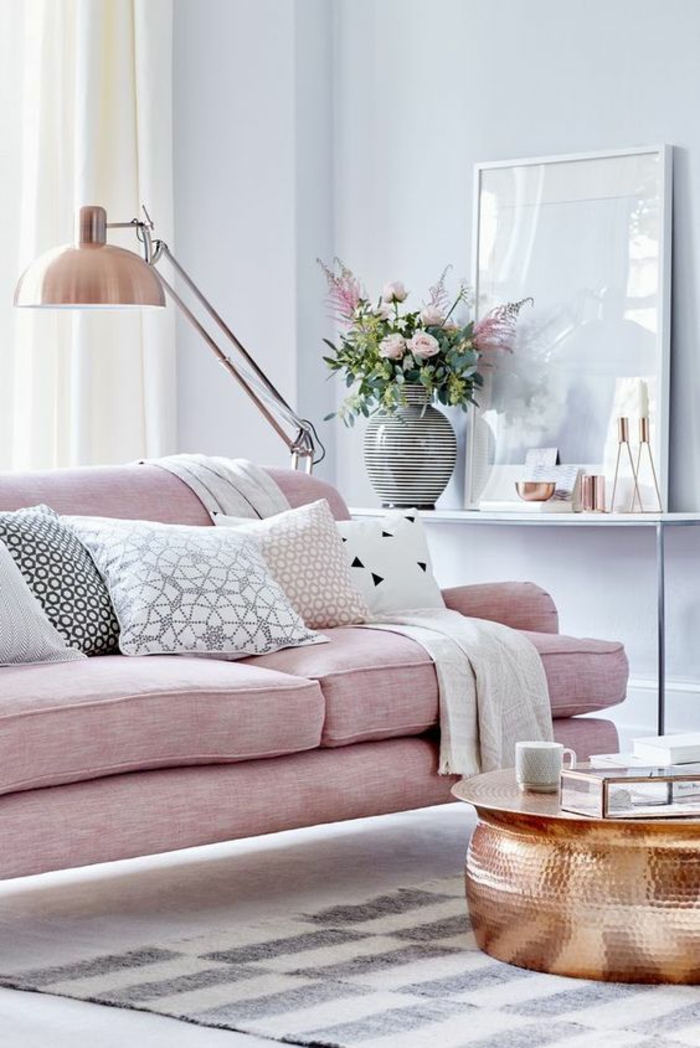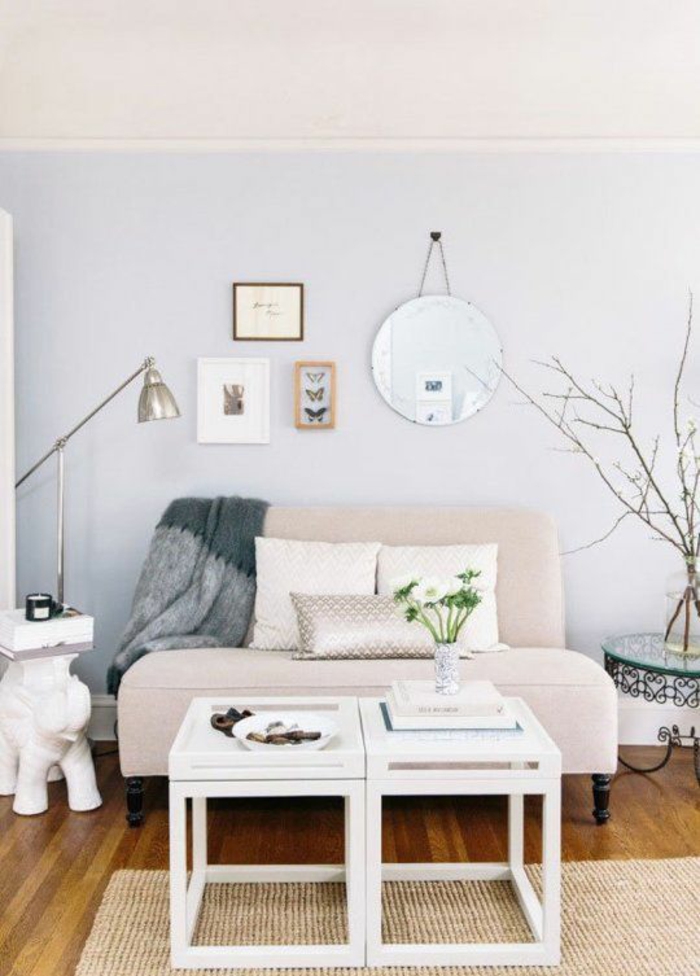 Warmer colors are a great way to add more sunshine to your home.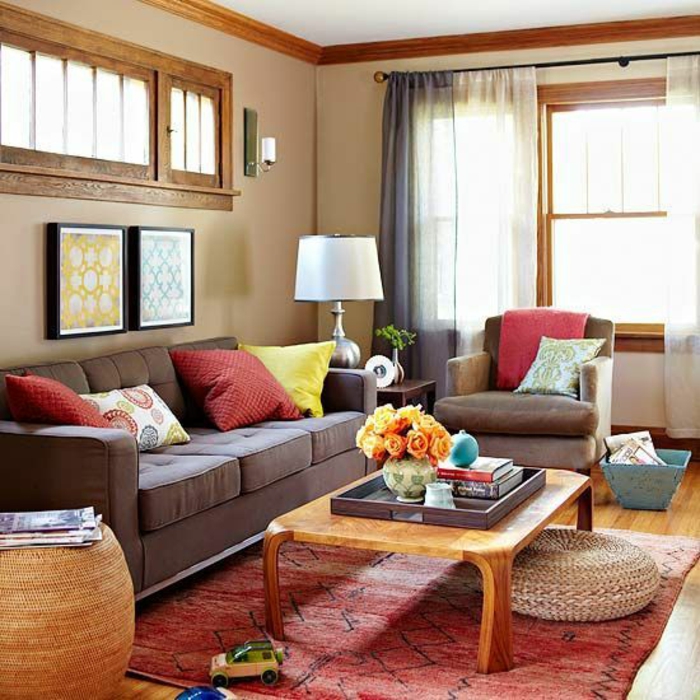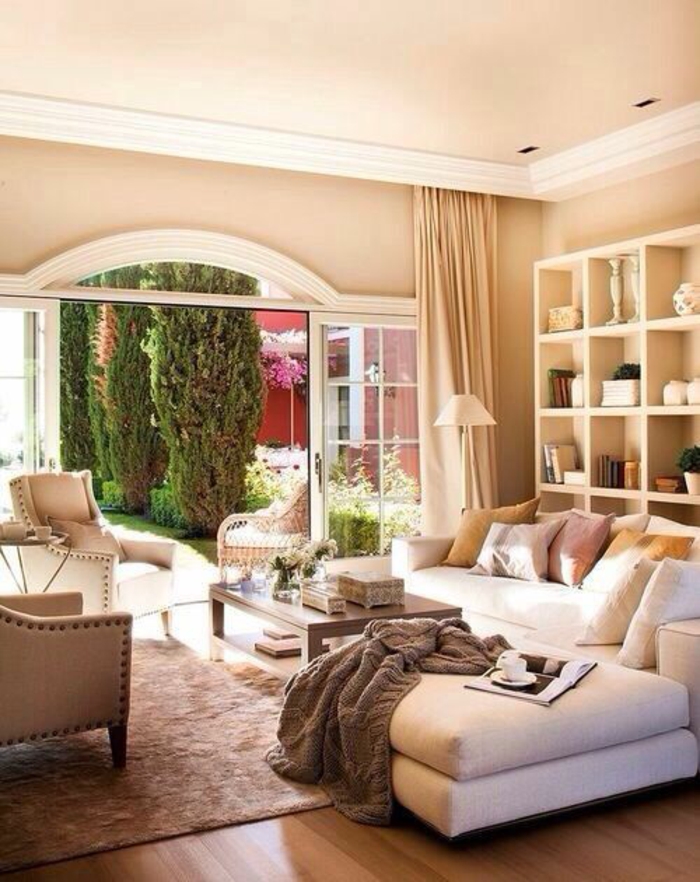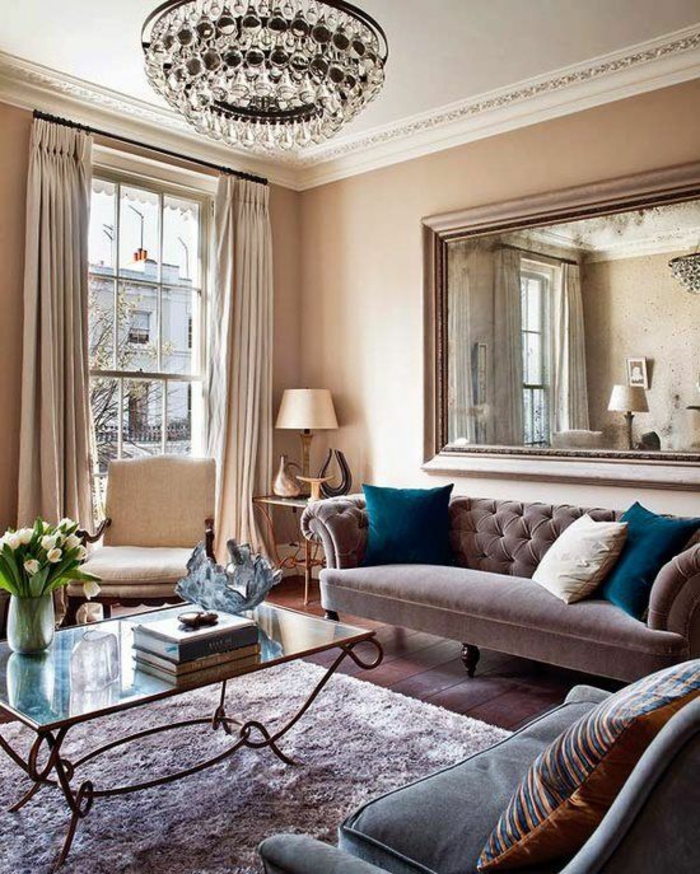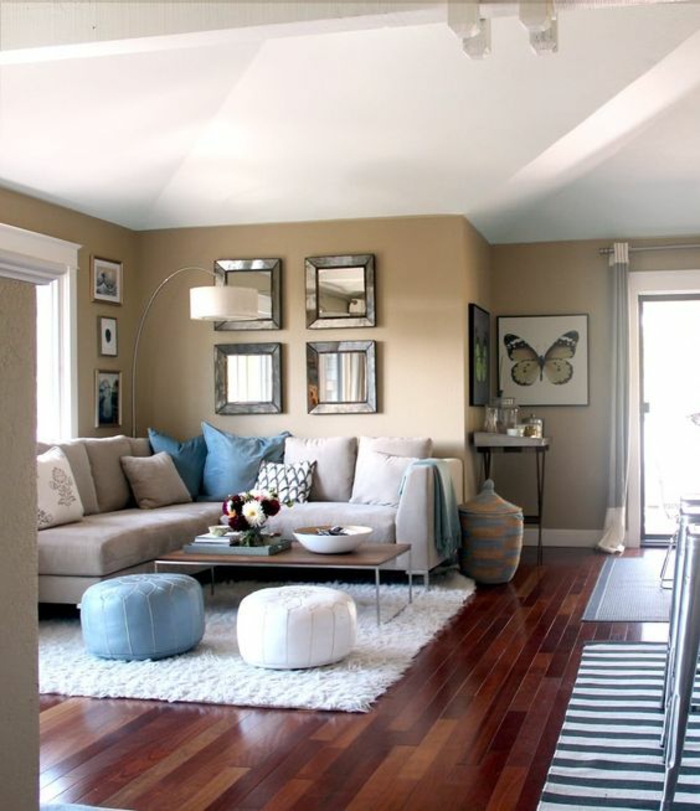 Pale yellow and blue: a perfect blend of warm and cool which evokes the tranquility of the sea shore.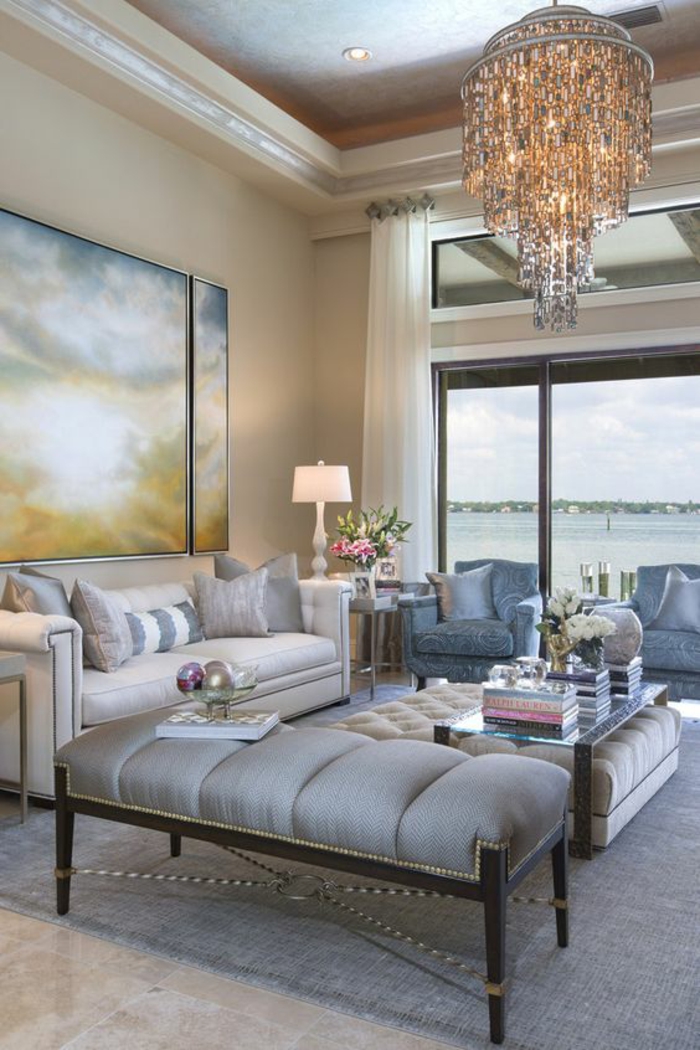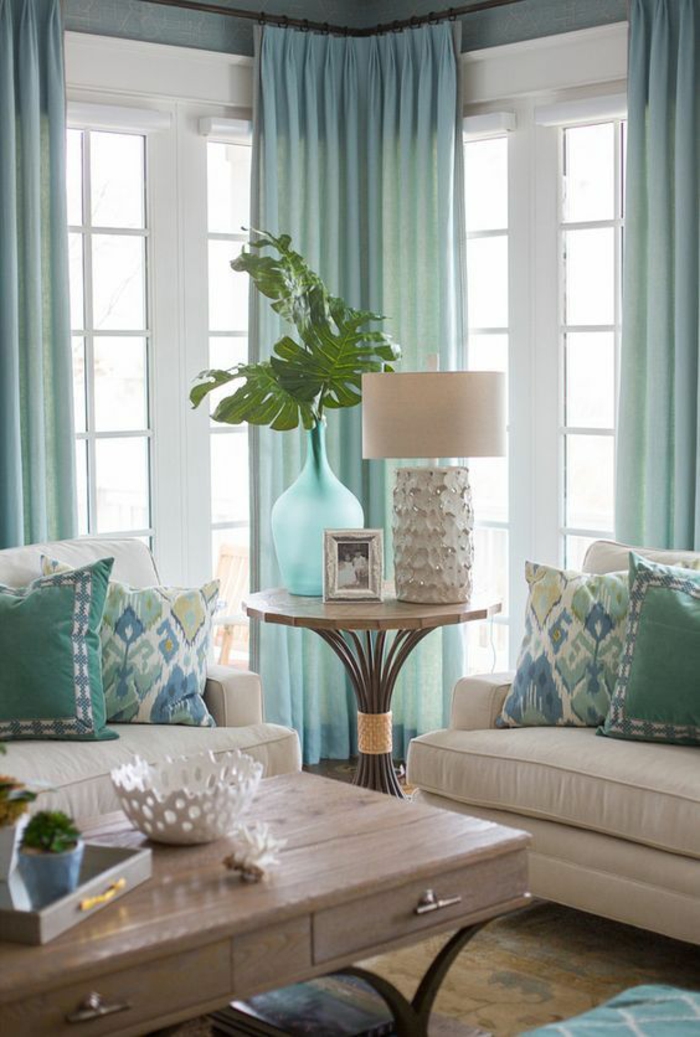 Nothing says sophistication like a stylish combination of green and grey…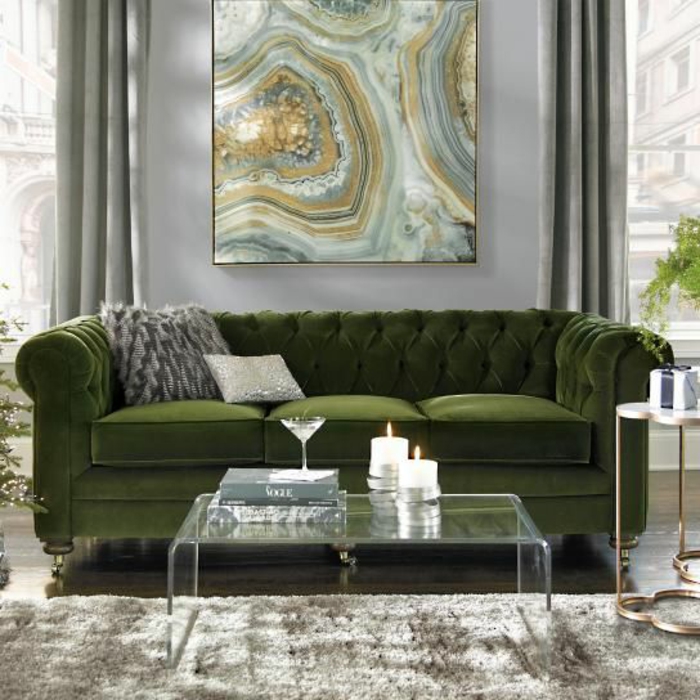 …although brown and grey comes very close!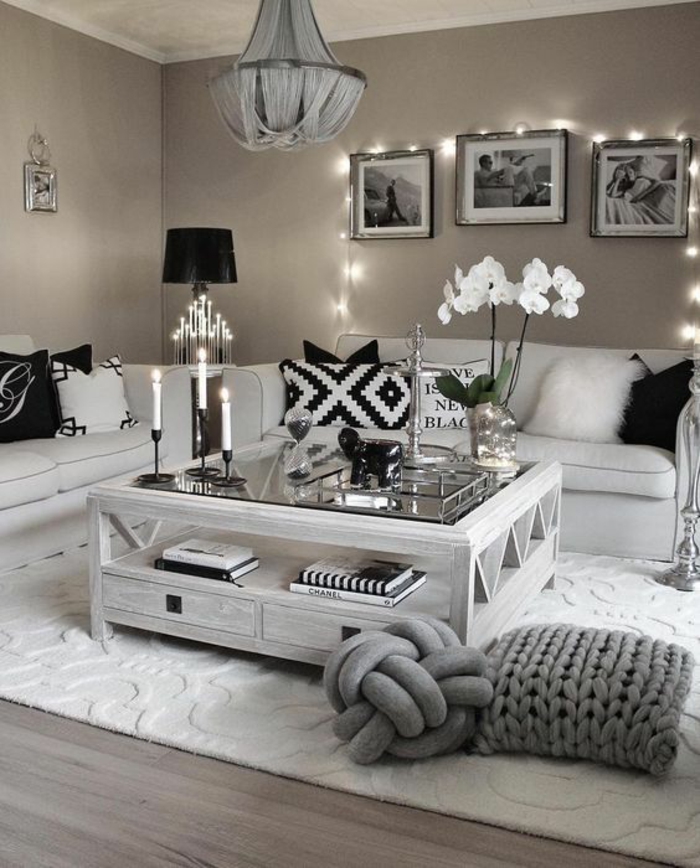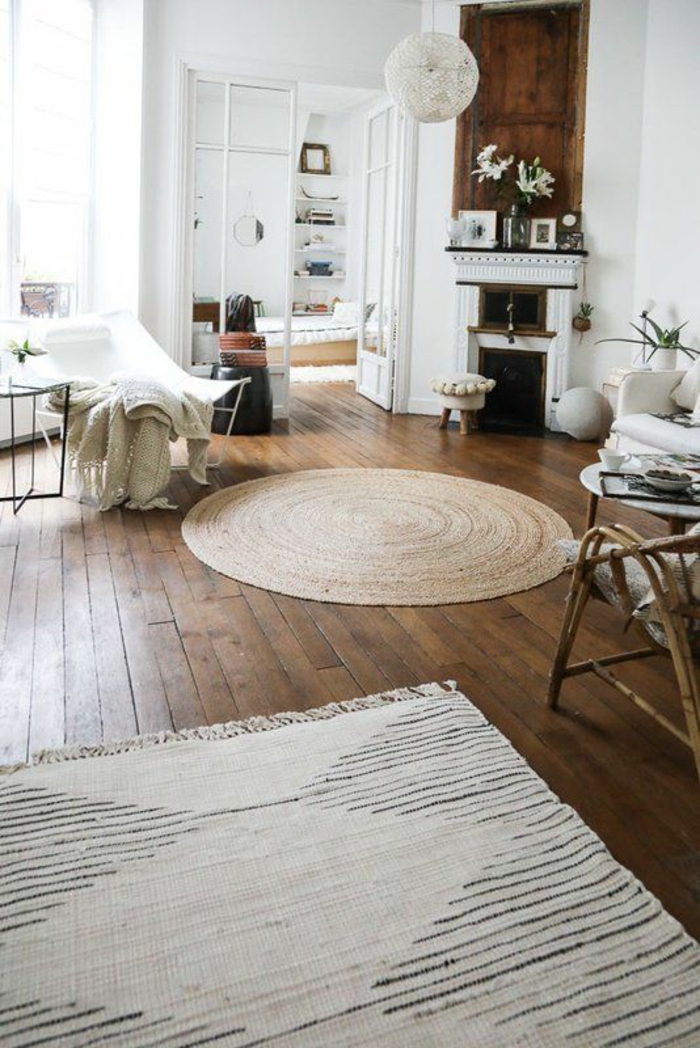 Using a combination of white wood paneling and dark blue paint is also very effective, as this example shows: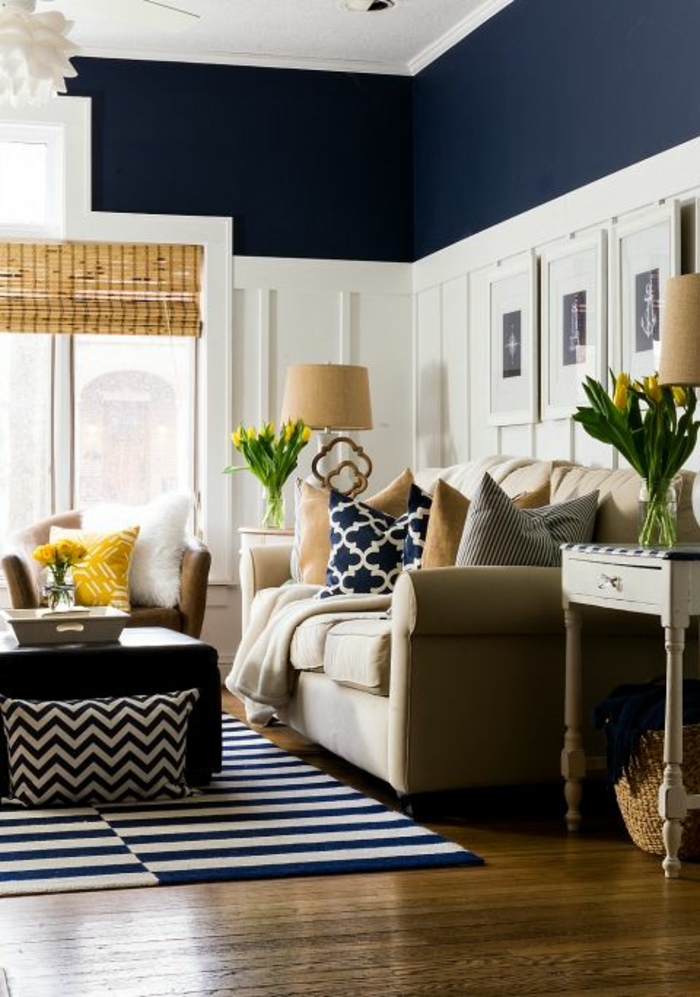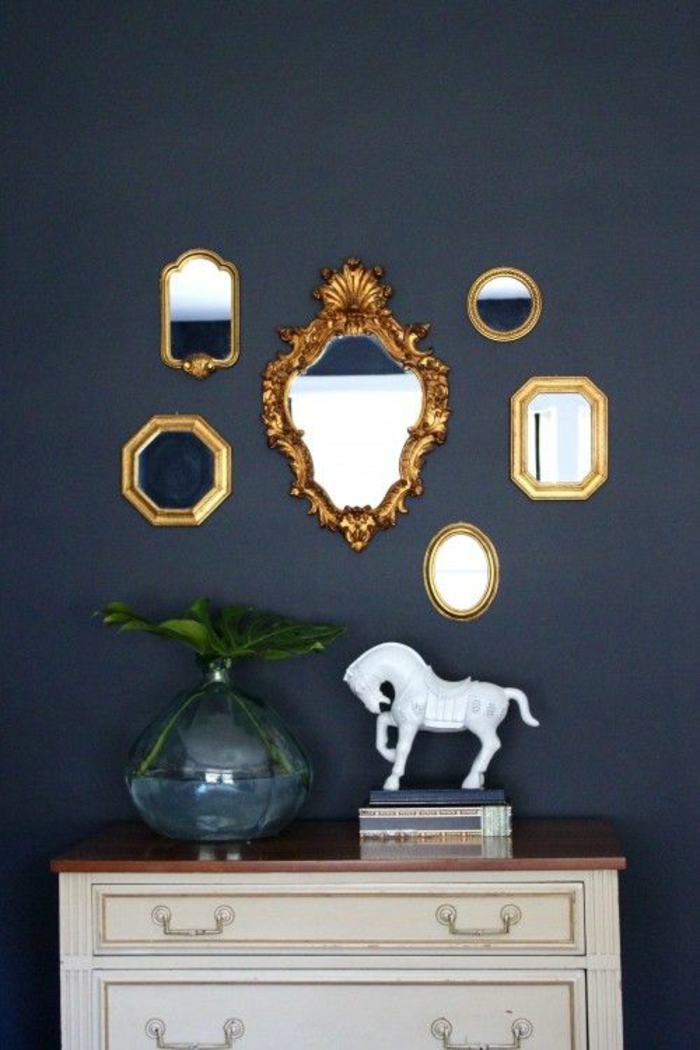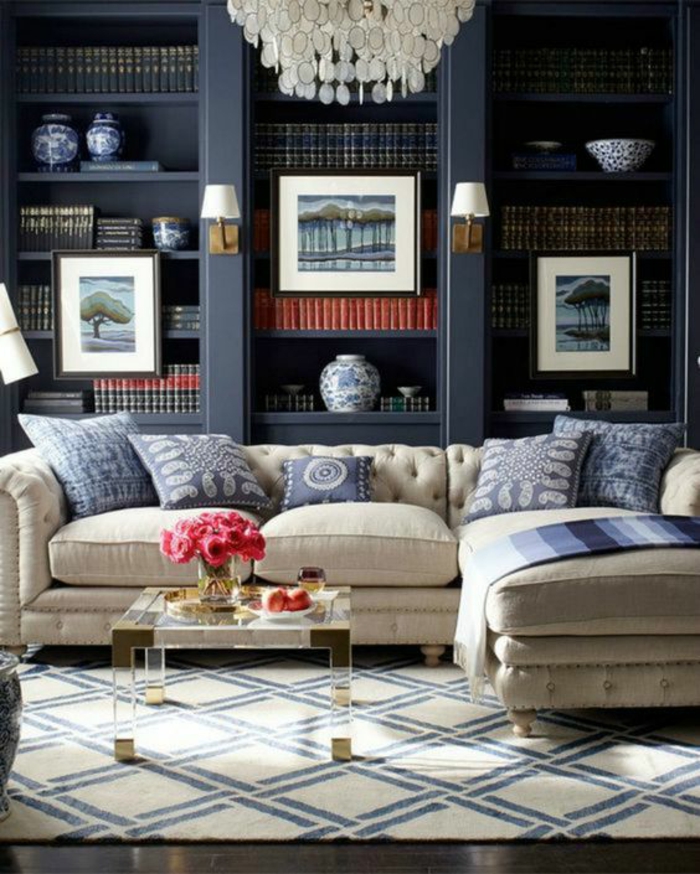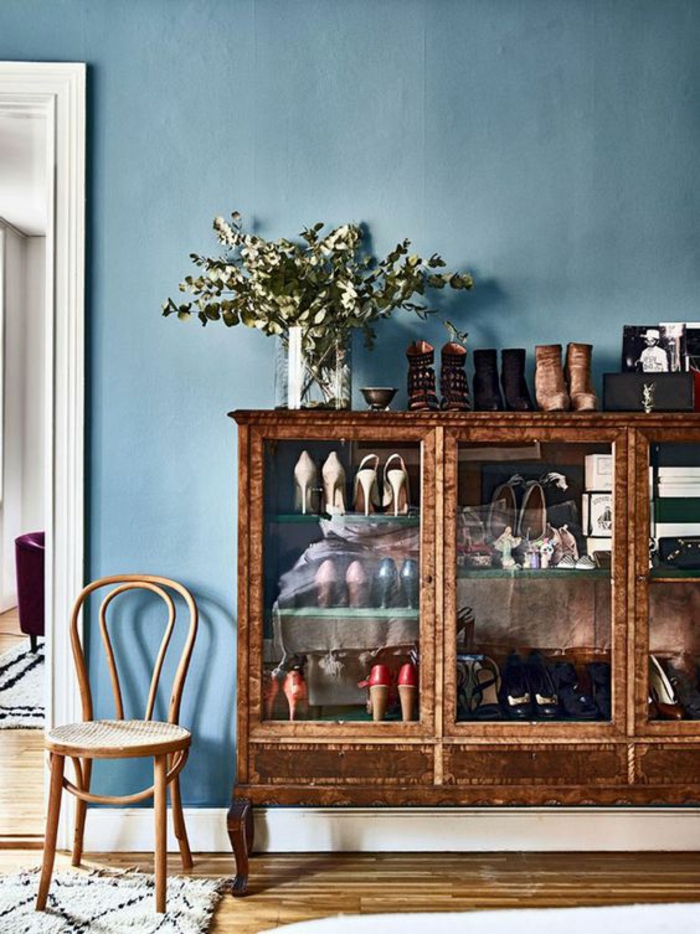 And here are even more living room color idea for you to enjoy!