7 Easiest Ways to Create an Inviting and Cozy Atmosphere in Your Living Room
When we walk in the front door, the living room furniture is the first thing we see, and it sets the tone for the whole house. You can use decor, color, and other design elements to create an inviting atmosphere that reflects your personality and lifestyle. Making a change doesn't take much time or money. In this article, we'll show you 7 ways to make your living room cozy and inviting.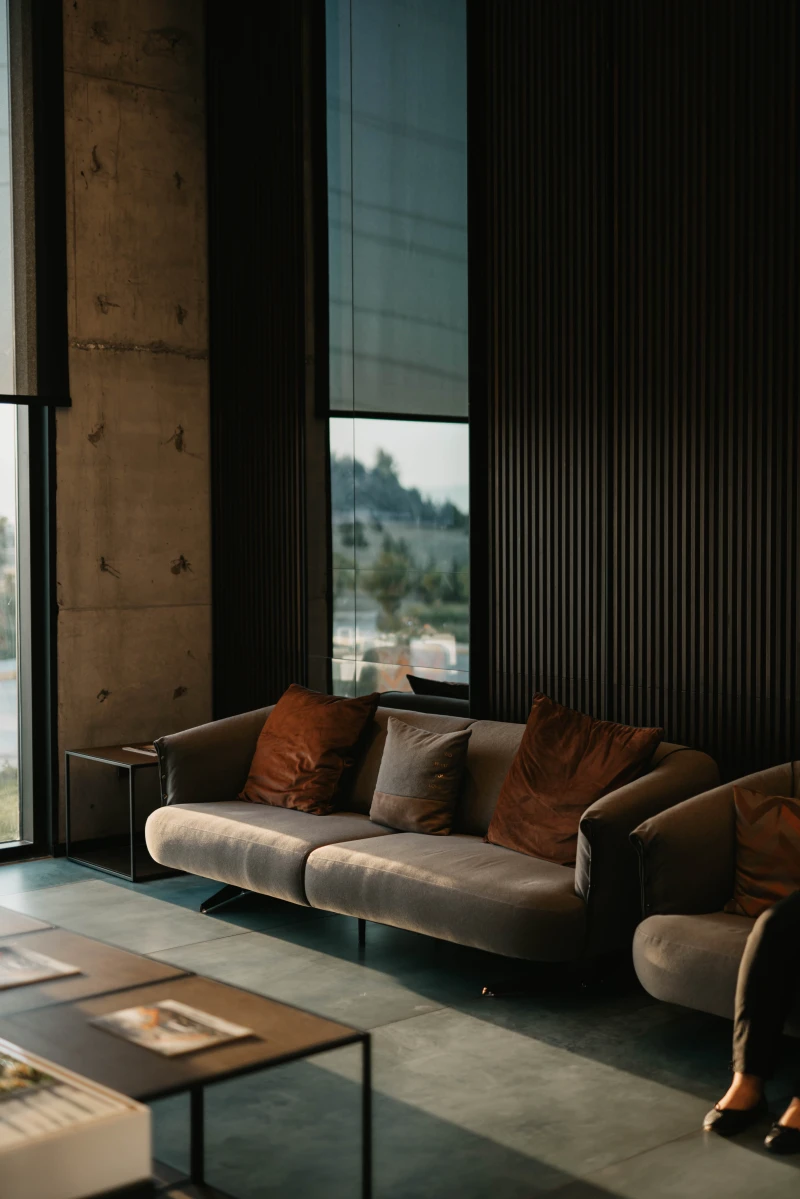 Color is another important element in creating an inviting atmosphere. Warm colors have energy, while cool colors have a soothing effect.
Warm colors are red, orange, and yellow. These tones are associated with fire, making them ideal for creating a cozy space that can entertain friends or family.
Cool colors include blue, green, and purple—more often found in nature than warm tones are! These hues are also associated with water, so if your living room is located near the ocean (or even has a view of it), consider using cool color accents in your décor to create an oasis-like atmosphere in your home.
Try a mix of textures
Mixing various textures can create a sense of depth and interest, which will make your space feel more inviting. Textures also allow you to add warmth and comfort to the room, as they can be used in furniture and decor. For example, if you're looking for something that'll work well in a living room setting, consider using leather upholstery on your couch or seat cushions—this is an ideal texture because it's both soft and durable (and it looks great with metal accents!).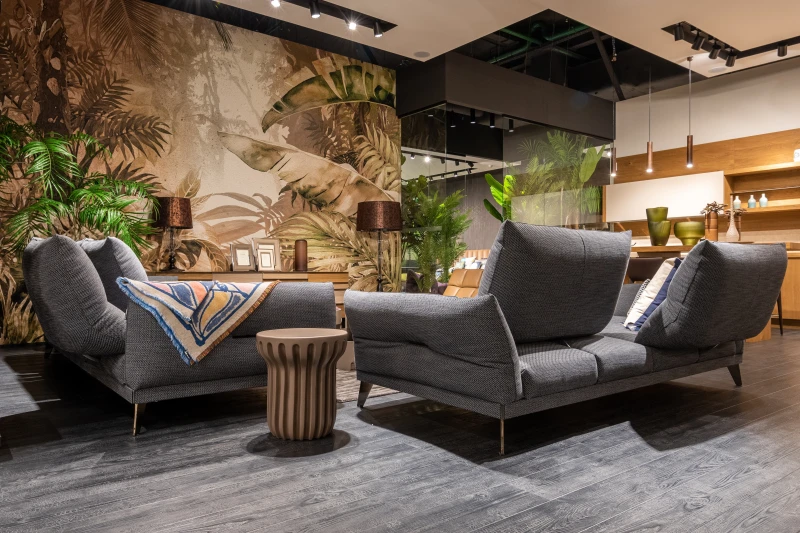 Introduce the element of shine
Mirrors are a great option if you're looking for a way to bring some shine into your living room. Mirrors can be used in many ways:
To reflect light and make the room seem larger
To create a focal point by reflecting light from windows or other sources of natural light
Choose an earthy tone for the flooring
The floor in your living room can make or break the way it looks and feels. If you want your room to feel warm and inviting, don't use hardwood floors because they are too cold. Instead, choose carpet or even tile with earthy colors to make the room feel warmer.
Also, don't paint the walls white because it makes them look clean, which isn't what you want. Instead of painting your walls, try a wall mural. Incorporating geometric wall murals into your living room design will not only make the space feel more inviting but will also provide your guests with a memorable place to relax.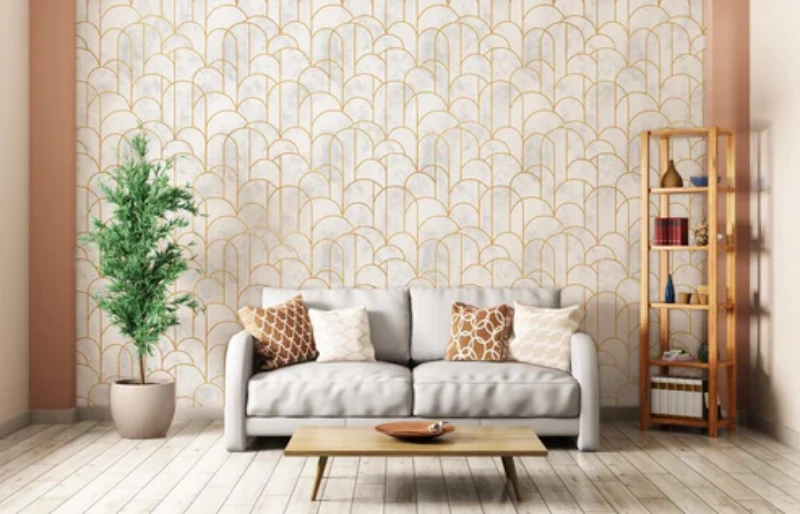 Make sure your living room is spacious enough to accommodate more than one person at a time
If you like to have parties and get-togethers in your living room, make sure it can fit more than one person at a time. For example, if you have a large sectional sofa and four chairs, there needs to be enough space in front of the sofas so that people can sit comfortably without bumping into each other.
Think about how big your furniture is and how comfortable it is. Does it make it easy to get to? Definitely! If not, you might want to redecorate or buy new furniture.
Invest in comfortable furniture
If you're going to be spending a lot of time in your living room, it's important to have furniture that is both comfortable and inviting. I recommend investing in a quality couch or sofa. These can be expensive, but they will last a long time, so it's worth spending on them. You'll want something firm and supportive enough to support your body weight without feeling like a cloud—and also upholstered in fabric that's easy to clean.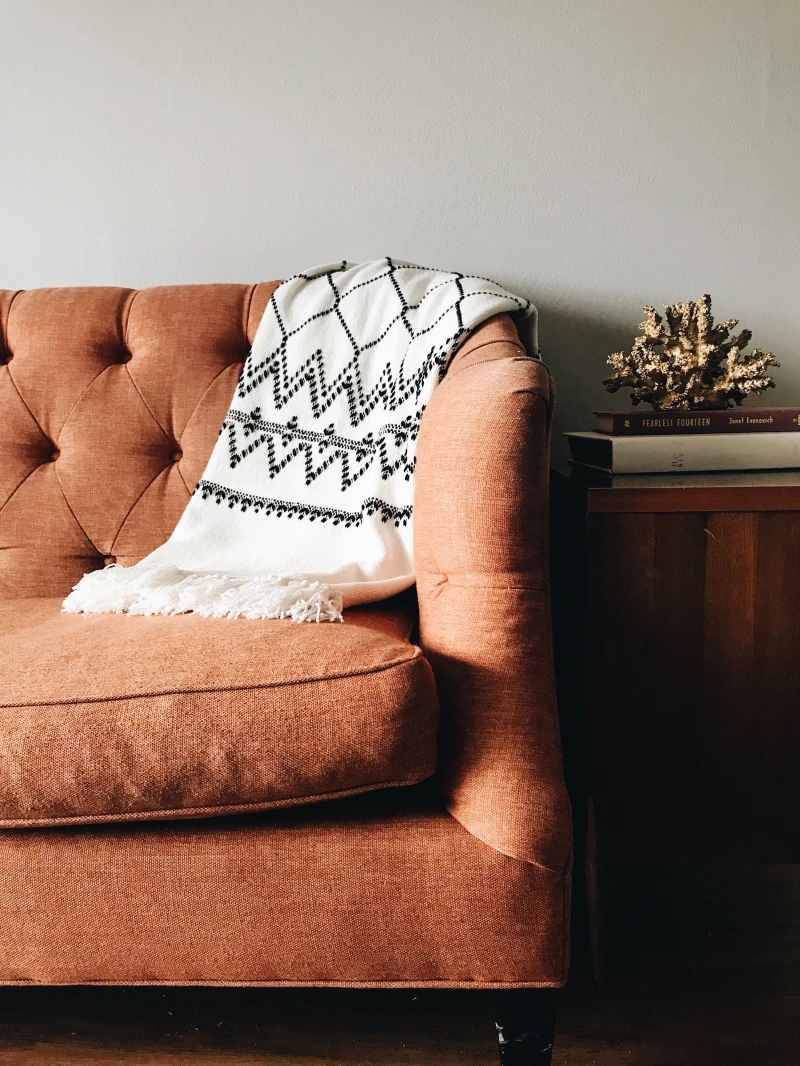 Get yourself a chandelier
If you want to make a statement in your home, then a chandelier is the way. Chandeliers are beautiful pieces of art that can create a cozy or romantic atmosphere in any room. They also offer more light than other types of lighting, making them ideal for living and dining rooms where there's not much space between furniture. If you're looking for something different, try some round or octagonal designs!
With these few simple tips, you can transform your living room into a warm and welcoming space ideal for spending cozy evenings with family or friends
A living room should be warm, comfortable, and should have plenty of space. It should be a place where you can hang out with family and friends. Also, there should be enough light for everyone to feel at ease. As the main room in your house, the living room is where you'll spend most of your time. Why not make it as comfortable as you can?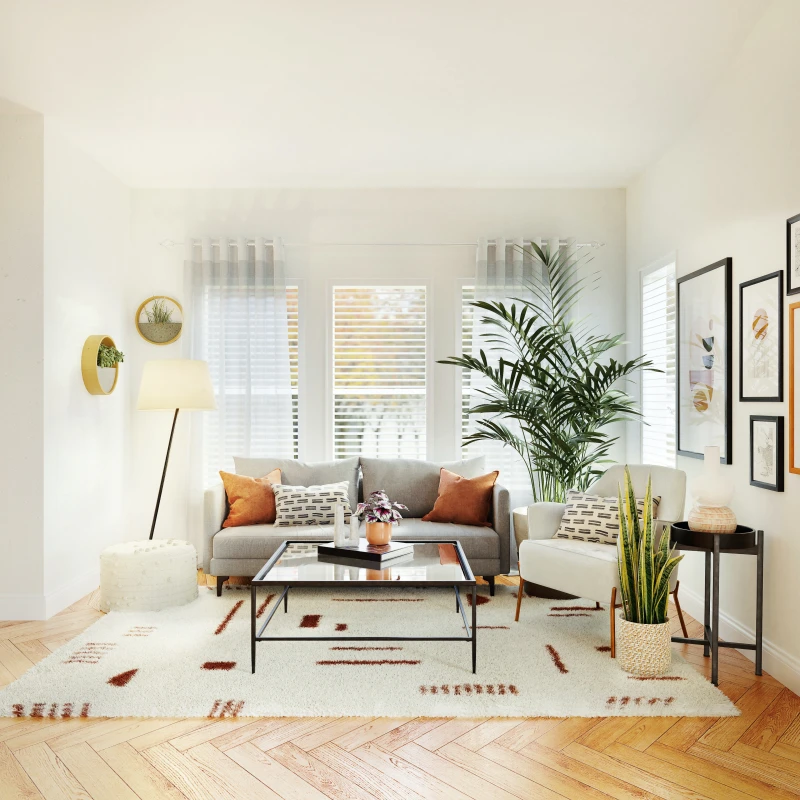 Conclusion
There you have it. If you follow these seven tips, you'll be well on your way to making a cozy, welcoming living room that will make any guest feel right at home.