Small Hallway Solutions for Optmal Functionality
The hall is the first thing people see when they enter your home, so it is essential to make the most of it. Even if your flat or house has a small entrance corridor, you can still transform it into a functional, stylish and inviting space. If you are unsure where to start – fear not! Our team has selected over 60 small hallway decor ideas that will guide and inspire you. We have also included some useful tips to help you optimize any hall space, regardless how small!
So, without further ado, here are our suggestions!
First of all, consider adding some functional storage options! We highly recommend shelves, as they will not clutter up your hallway, unlike wardrobes and cupboards. Besides, shelves can have a decorative function – you can tastefully arrange your favorite books and photos on them, or add some attractive storage boxes. There are quite a few really beautiful and functional shelving solutions in our gallery below.
Framed paintings, prints, and photographs are a great idea for small, narrow hallways. They hint at the owner's refined attention to detail and indicate refined taste. For optimal effect, opt for ten or more frames of various sizes and go for black and white images. Not only are they stylish, but they can also be combined with almost any home decor.
 If you have just a little bit extra space, a simple set up featuring a small table and one or two chairs is also an excellent suggestion. Such an arrangement will add a cozy and welcoming atmosphere to your hall, especially if you choose furniture in a specific style (shabby chic, baroque, modern, etc.).
Flooring plays a very important part in creating the right atmosphere. For narrow corridors, we recommend laminate in brighter hues. You can spice things up by adding a colorful hallway runner or a statement rug.
Last but not least – lighting. Small halls are usually dark so you need to invest in several lighting sources. We love inbuilt ceiling lights, as they are delicate and effective. If you prefer, you can opt for an opulent chandelier or several statement lamps.
We hope that you've enjoyed our hallway decor ideas! You can find loads of inspiration in the gallery below. Enjoy!
One of our favorite hallway decor suggestions – a tasteful arrangement of framed photographs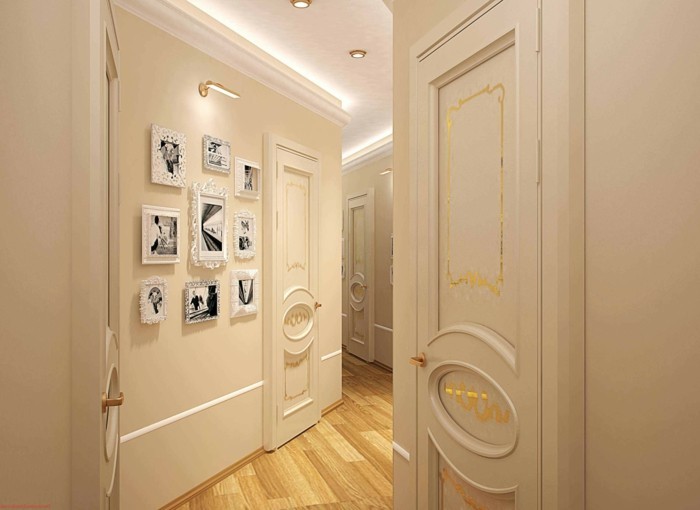 Beautiful combination between stylish lighting, beautiful flooring and wall decorations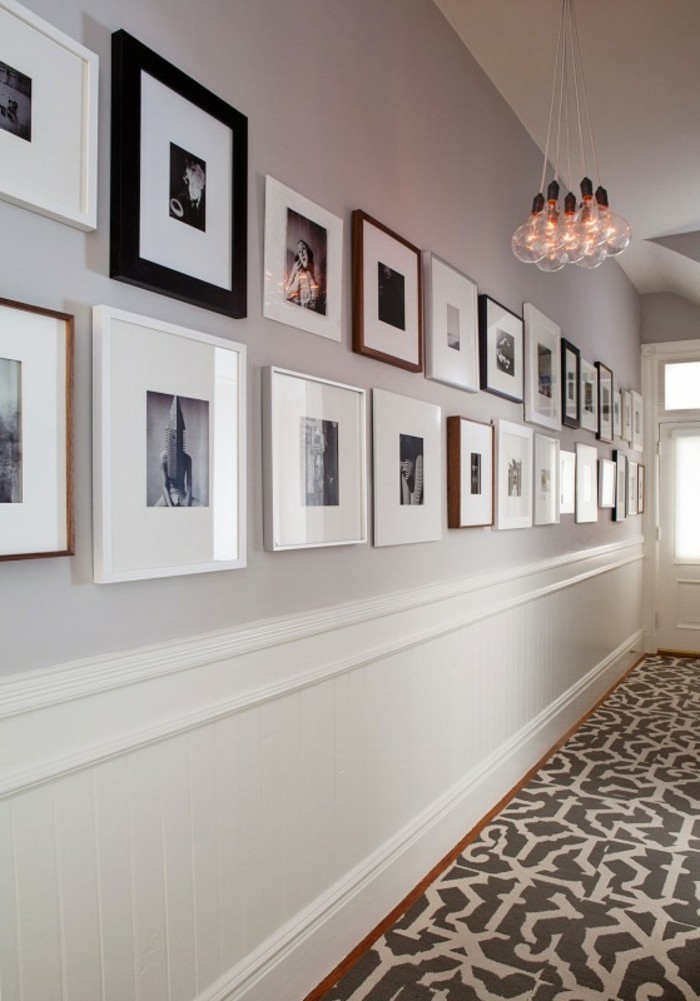 Mirrors are an excellent choice, as they make small halls seem larger and brighter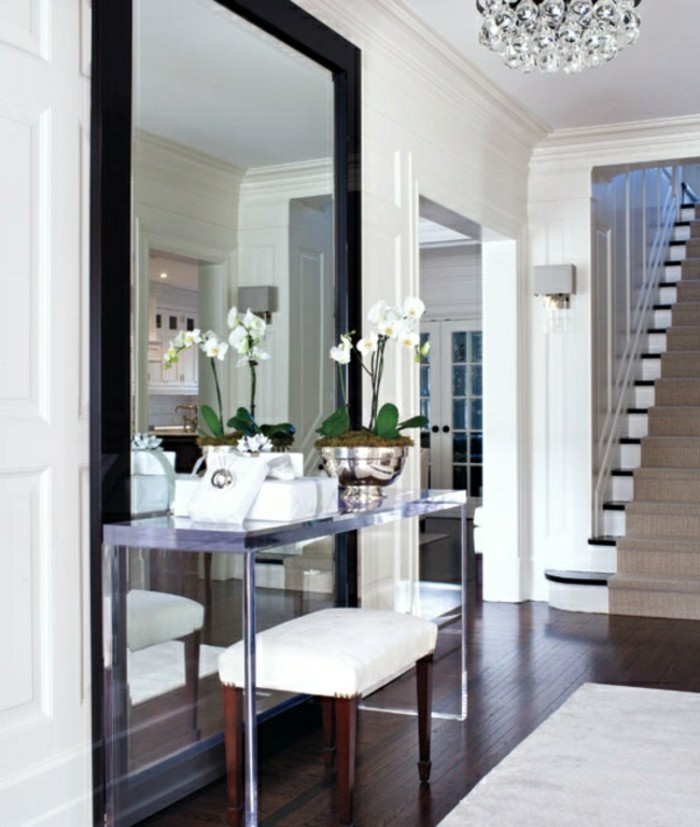 A cool and creative lighting idea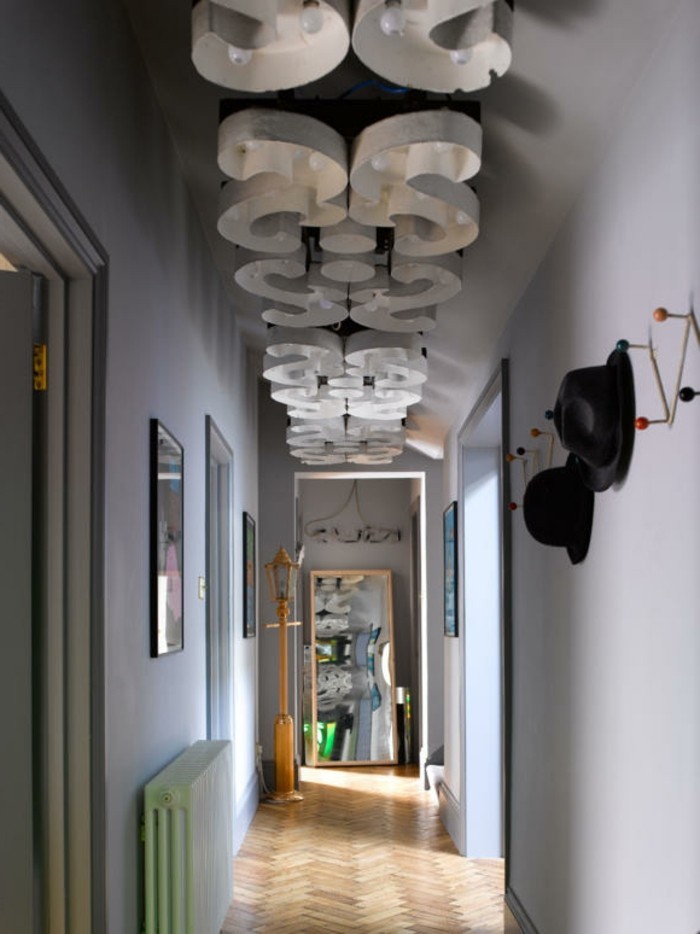 Walls painted in lighter colors and complemented with appropriate light sources are a great choice for small hallways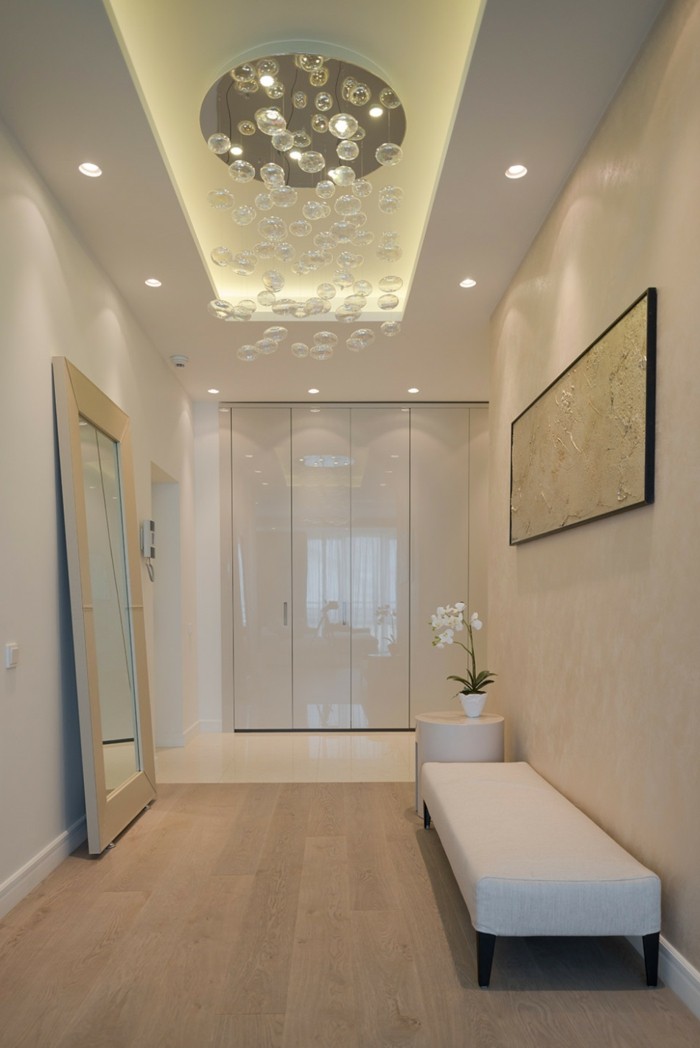 Laminate is cozy and stylish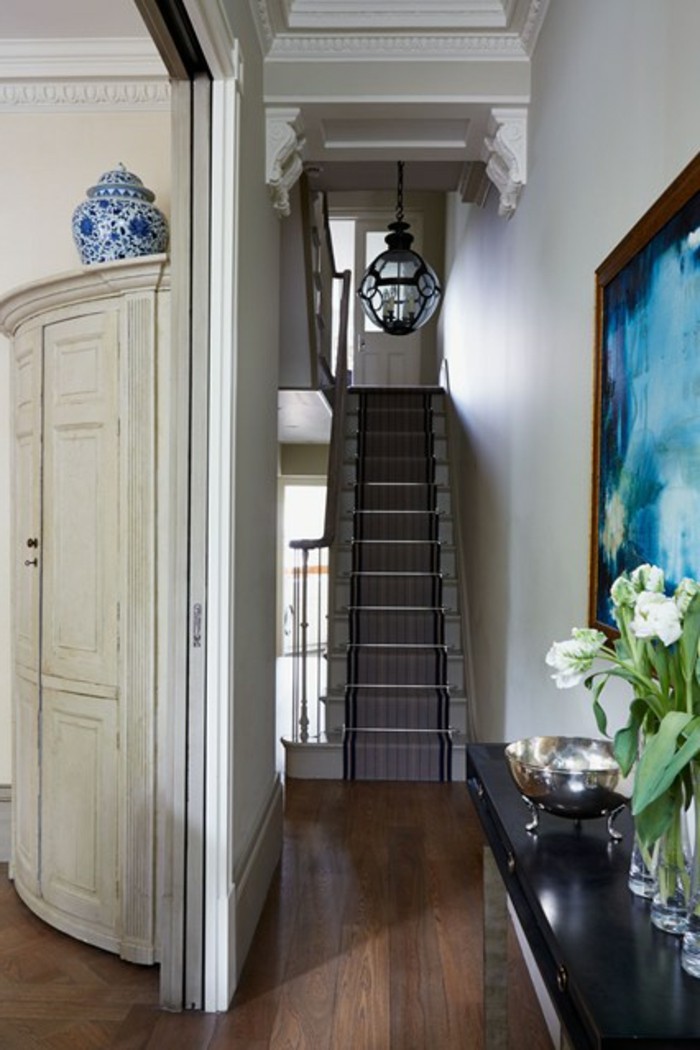 A narrow landing in pale blue, with wooden floors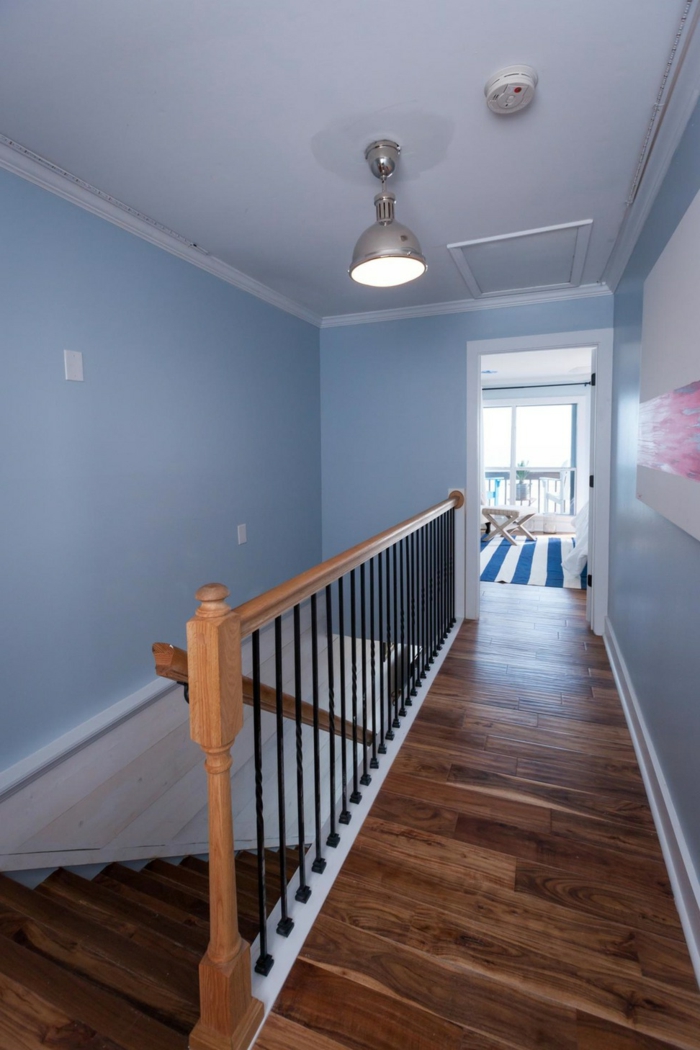 A statement lamp and some playful touches of color can really brighten up your hall and staircase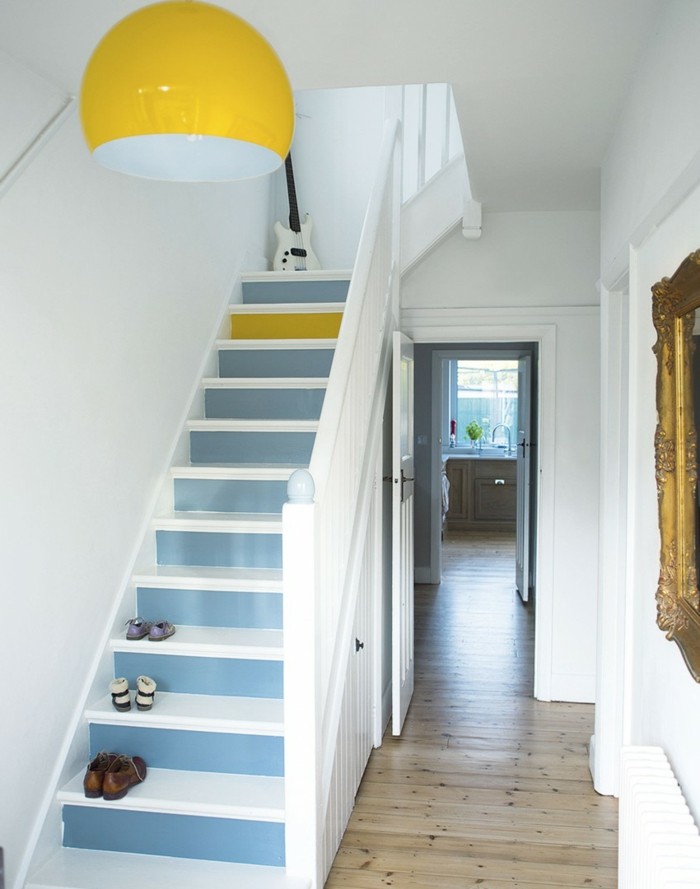 You can opt for a long hallway runner or several smaller rugs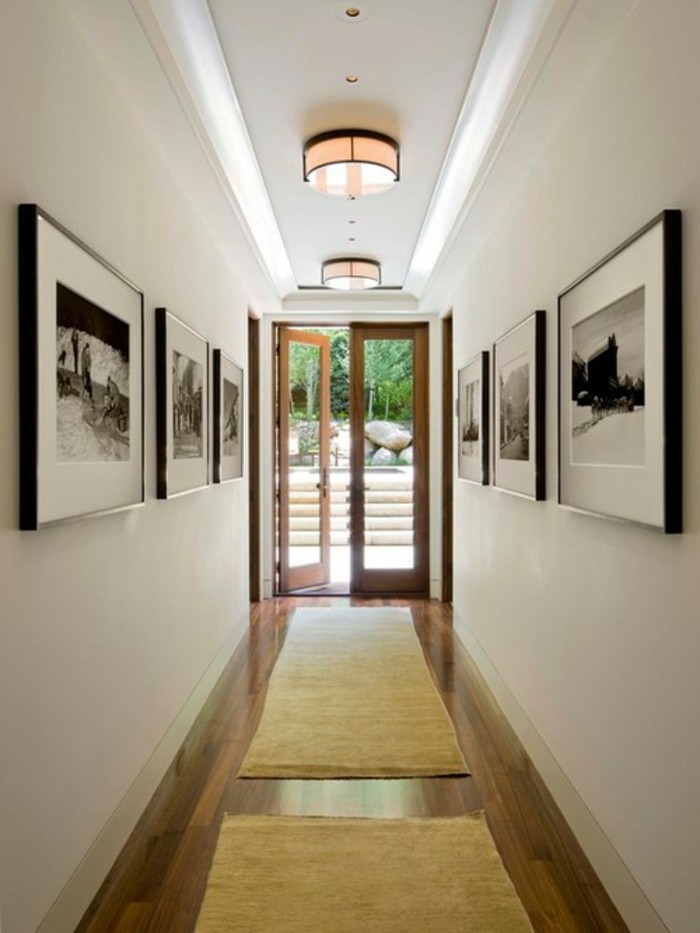 Here are some more great hallway decor ideas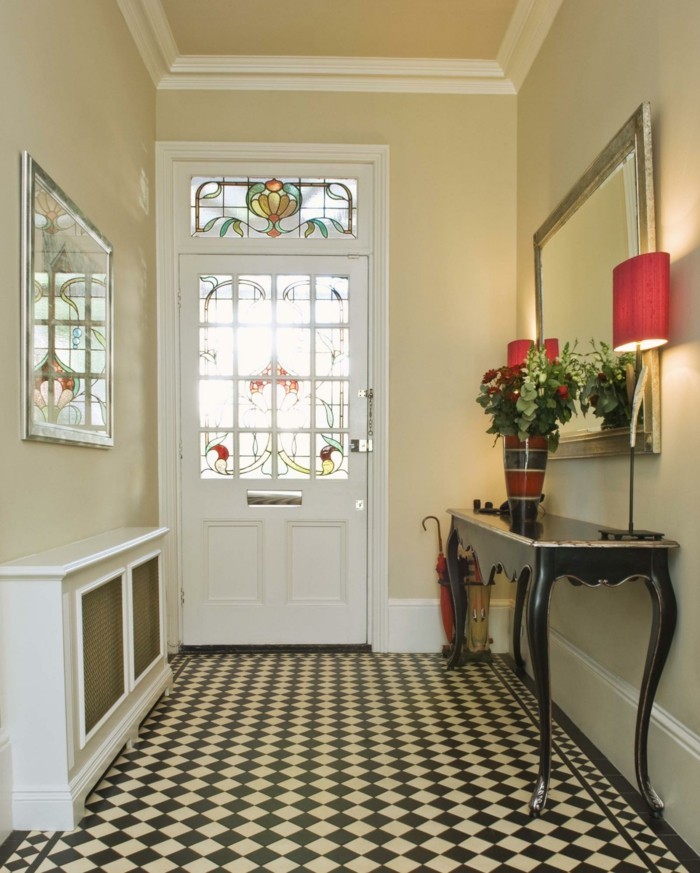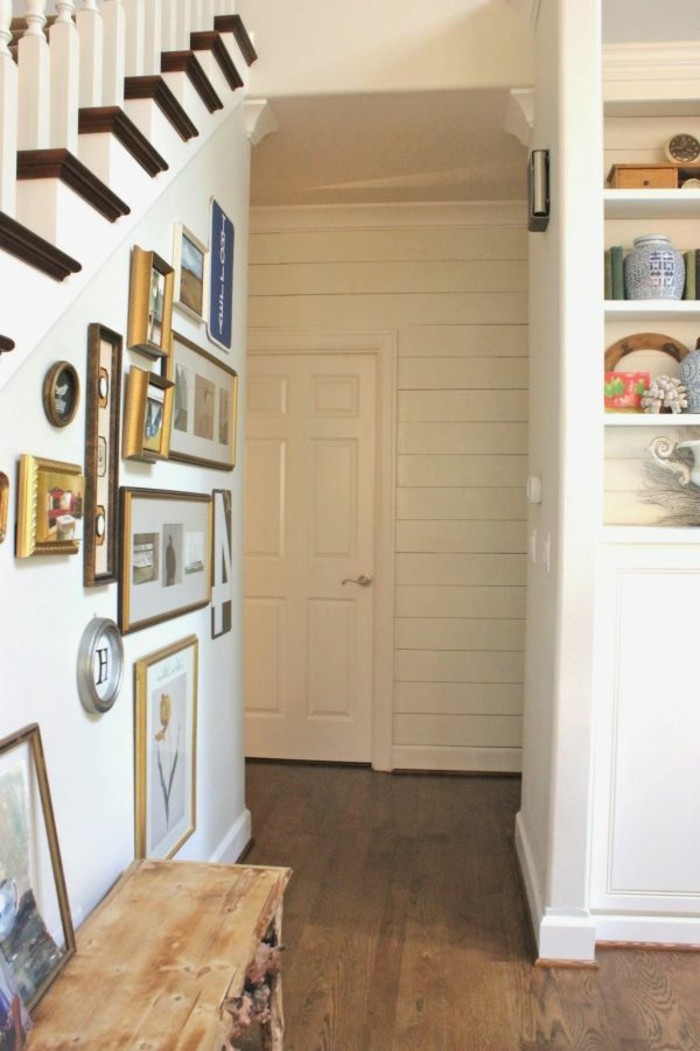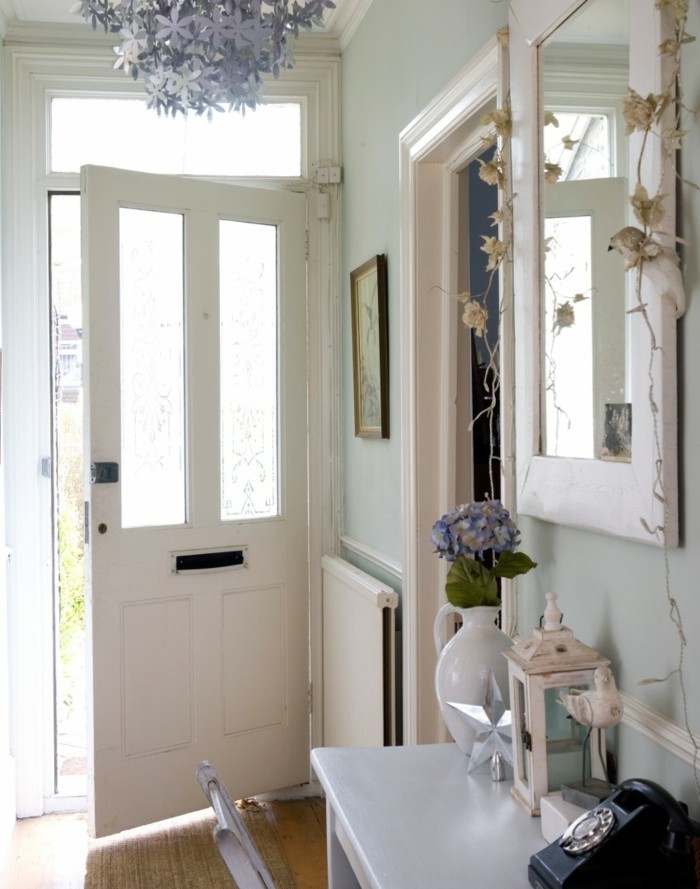 Corridor shelves are functional and can be very stylish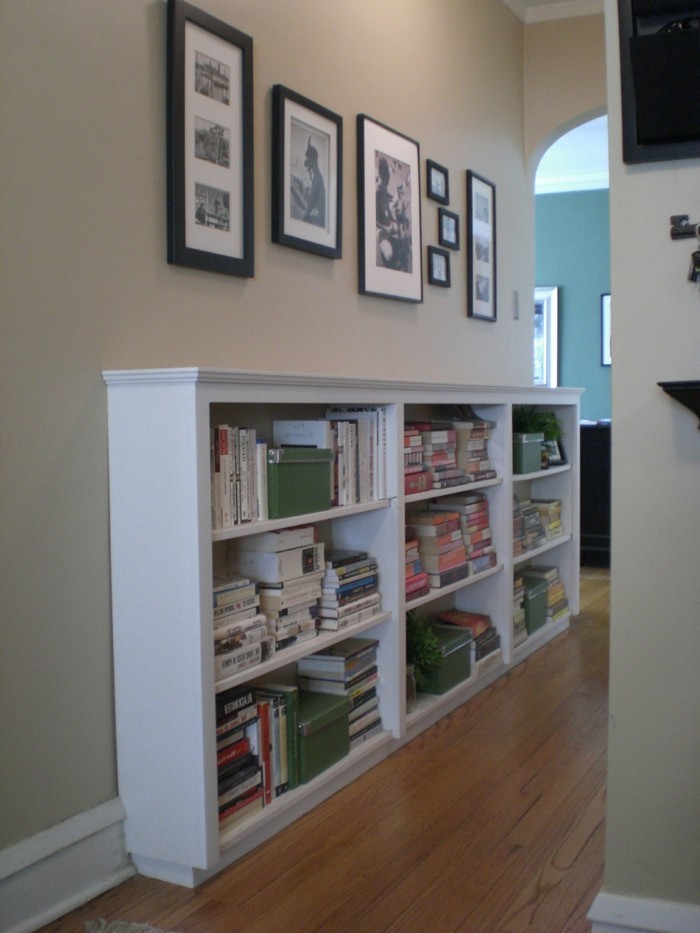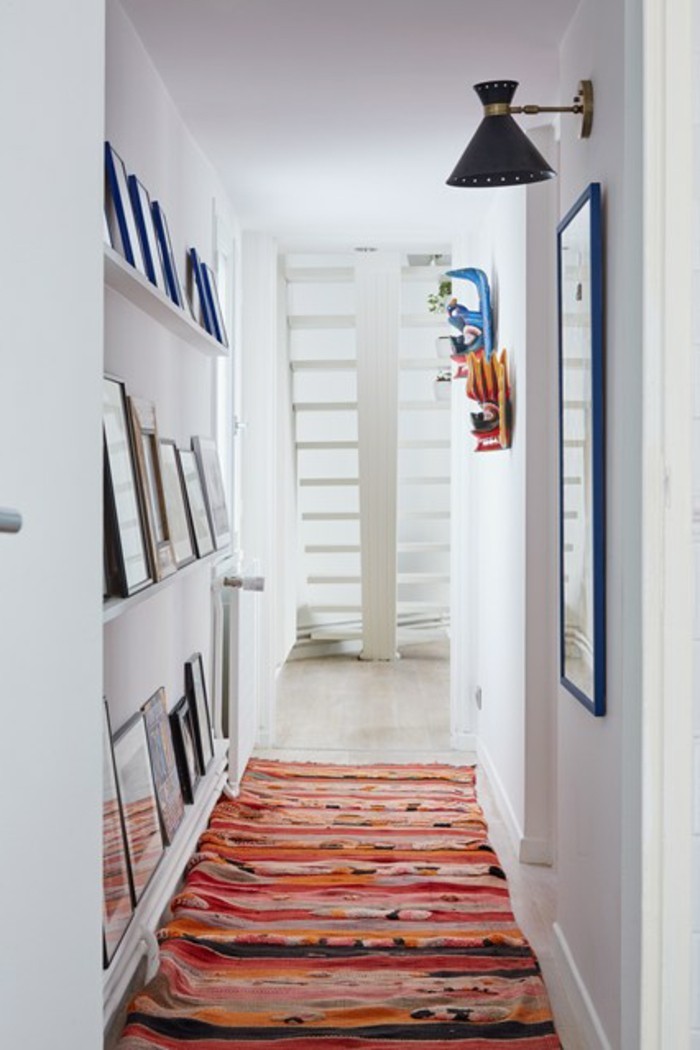 Why not add multiple light sources?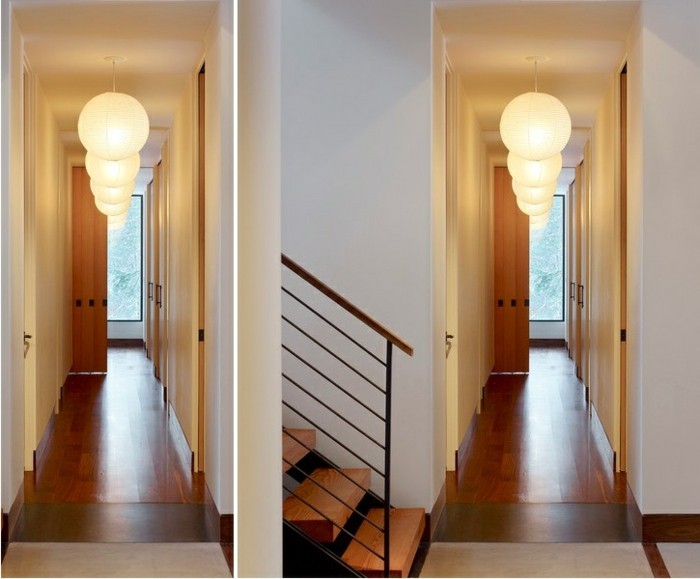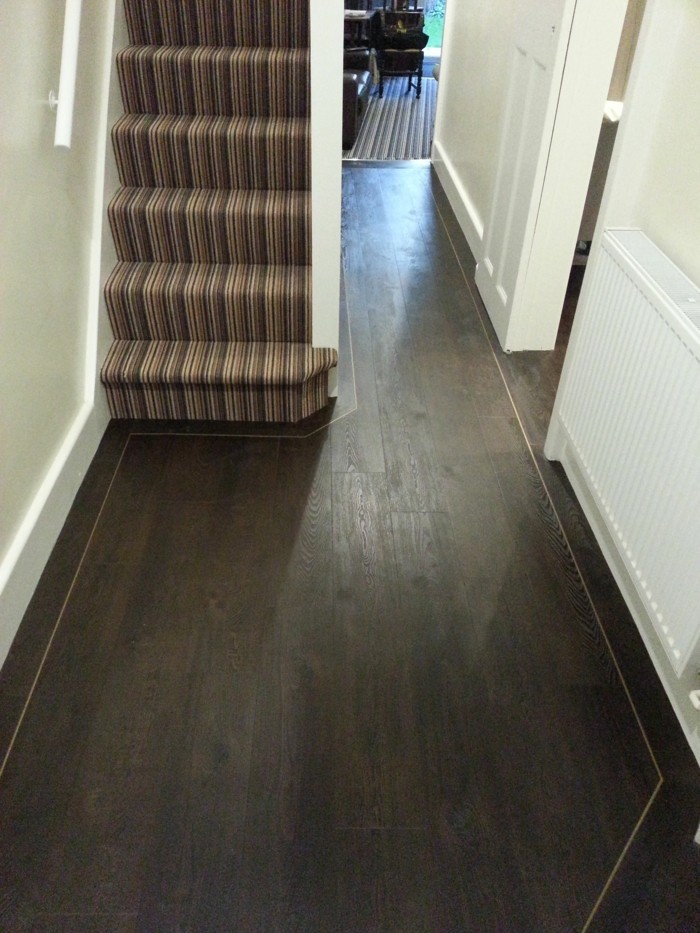 We love this creative storage idea!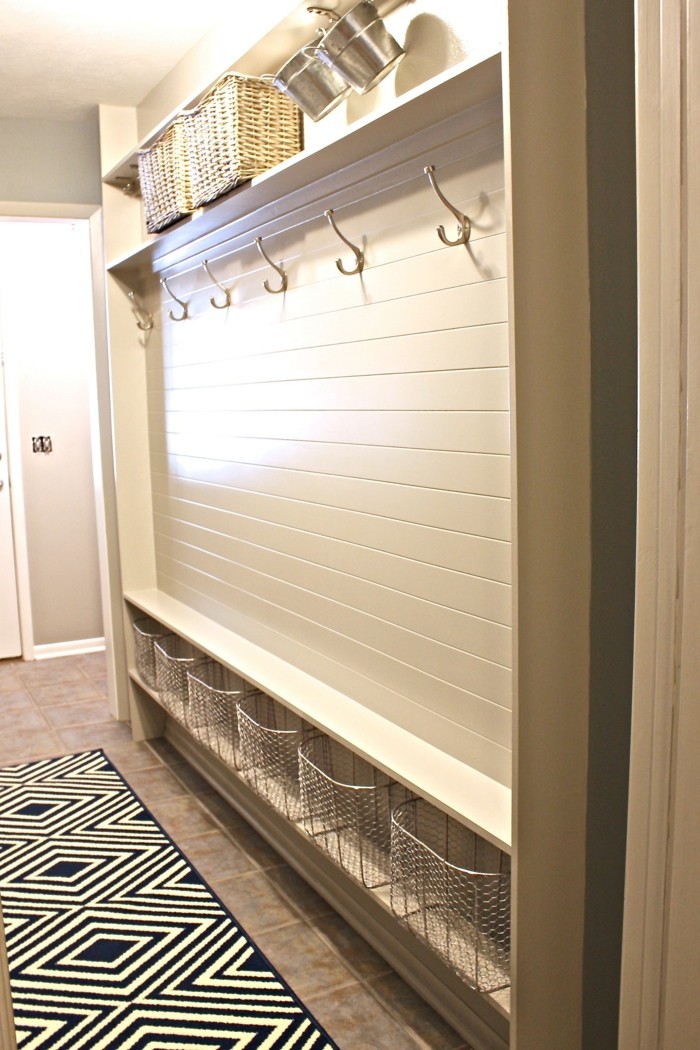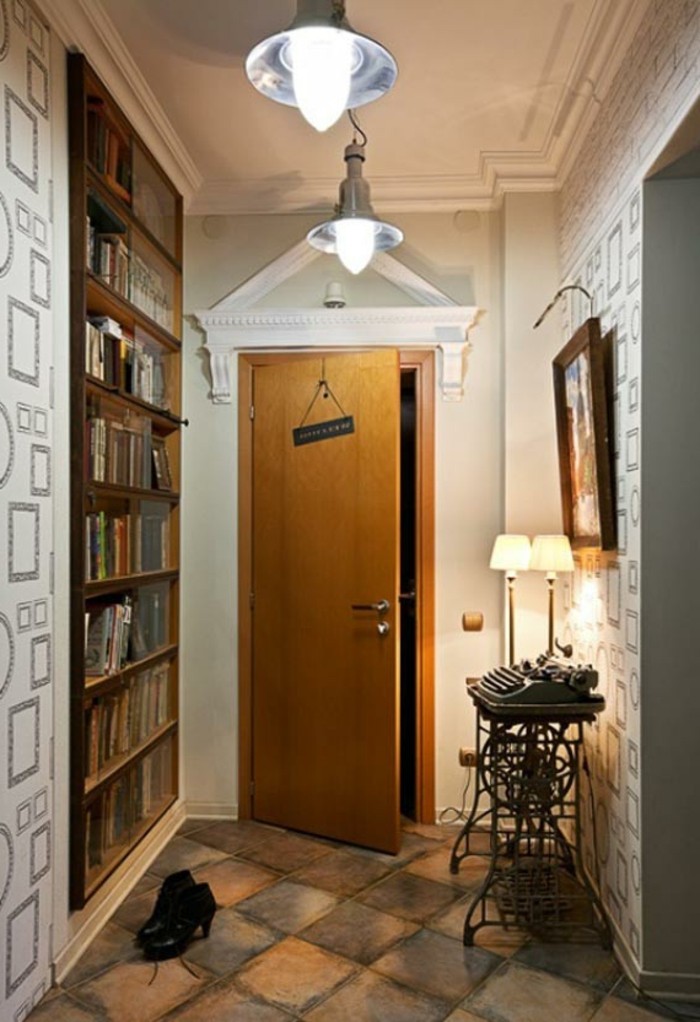 Experiment with different furniture styles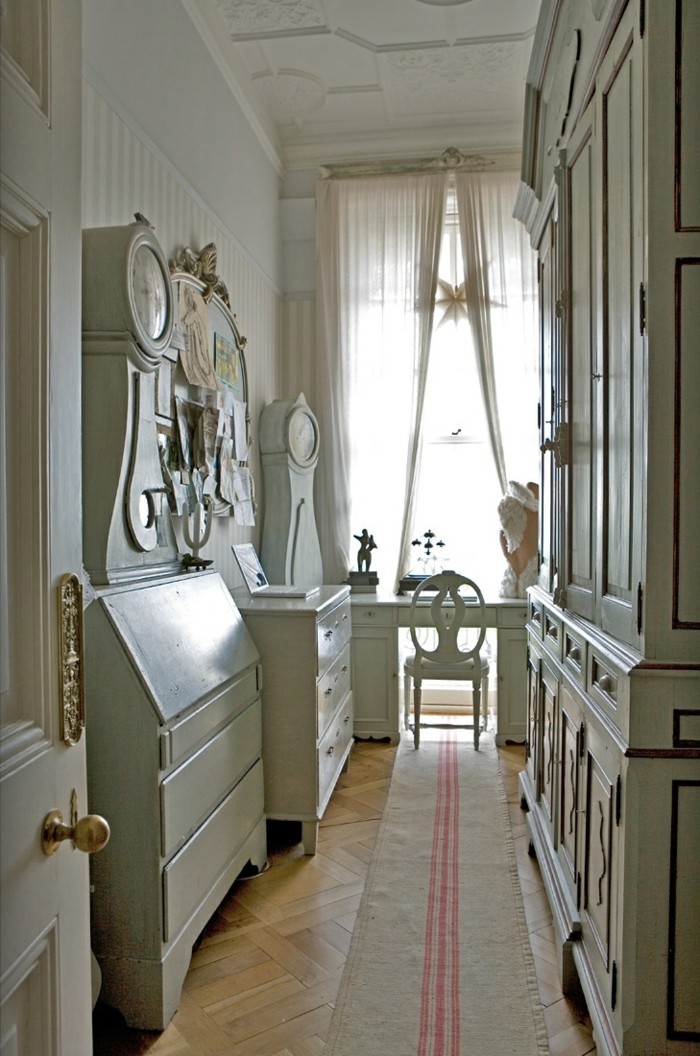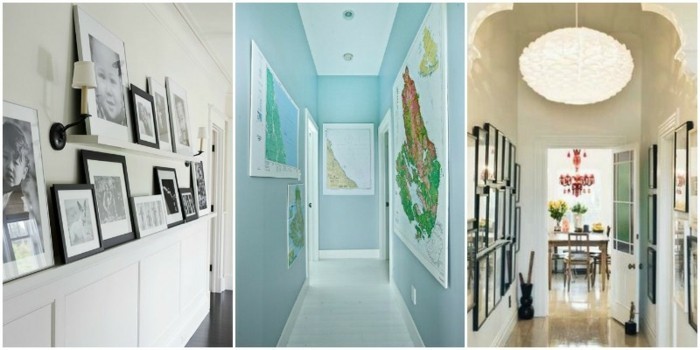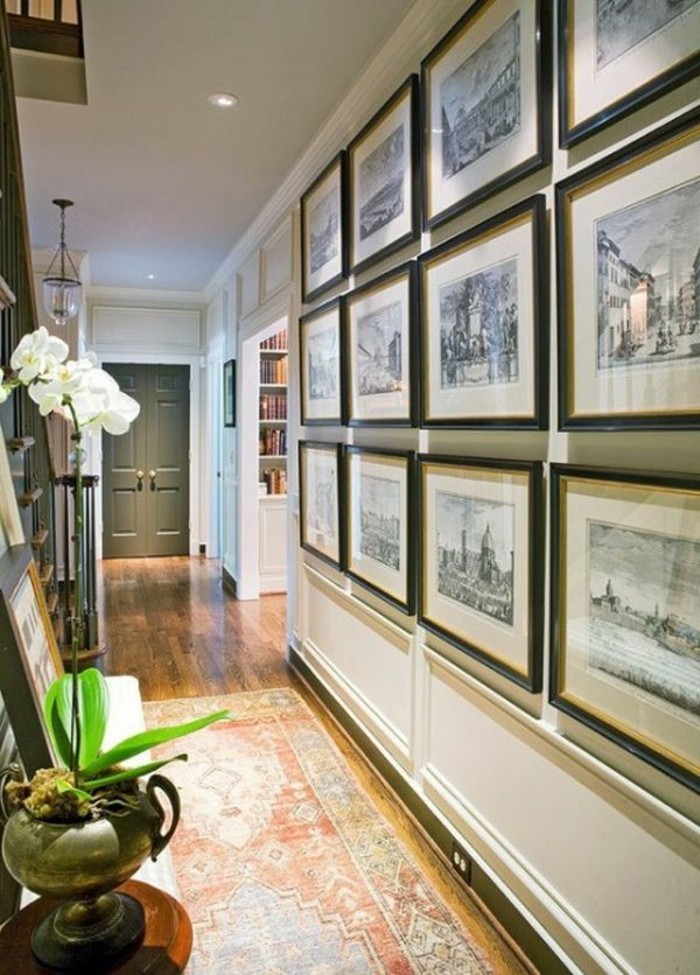 A modern hallway reinterpretation in bright, fun colors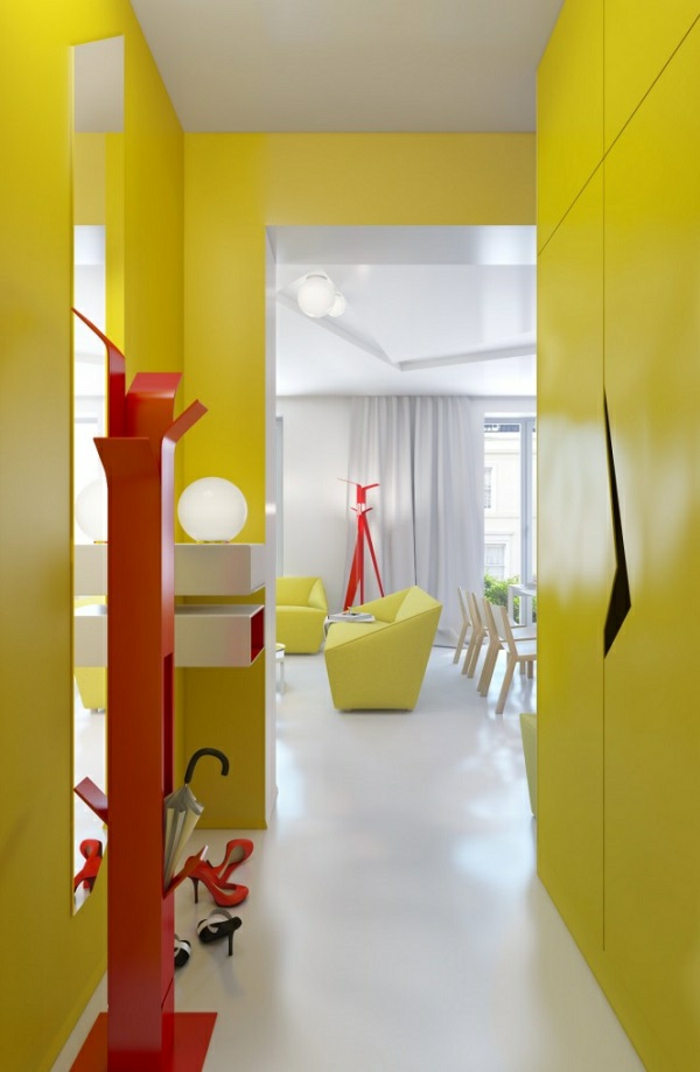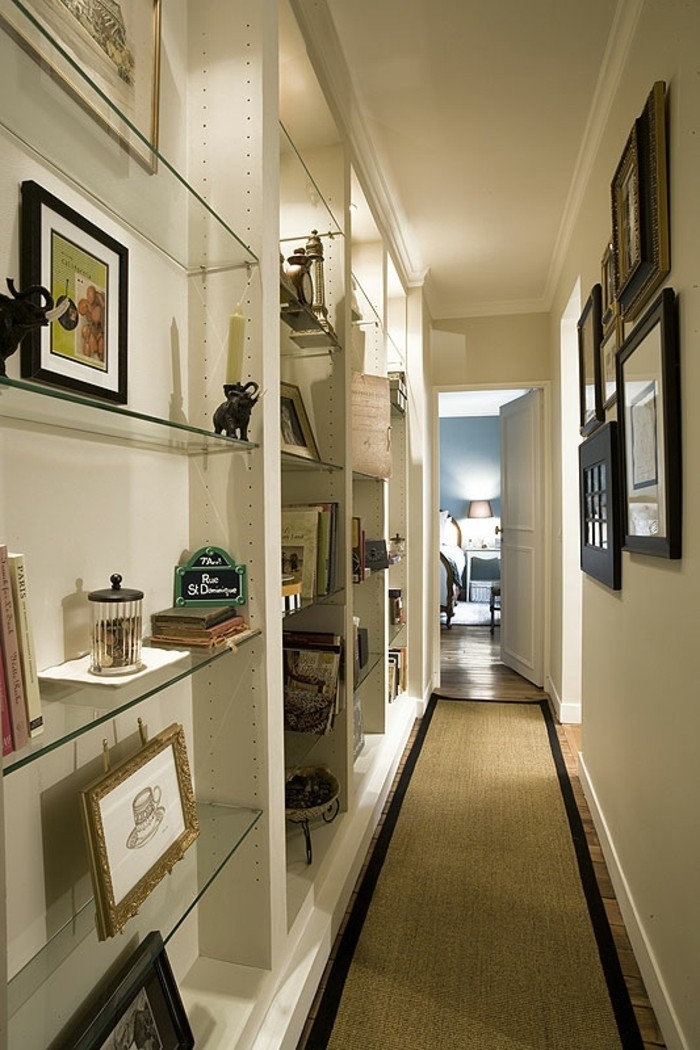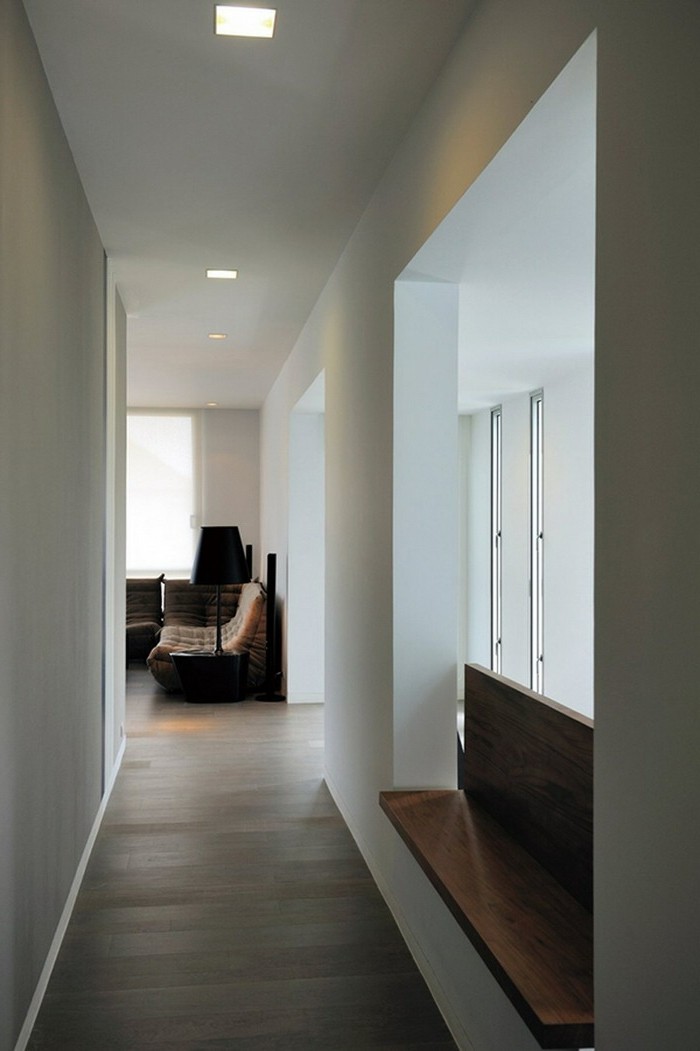 Beautiful star-shaped statement lamps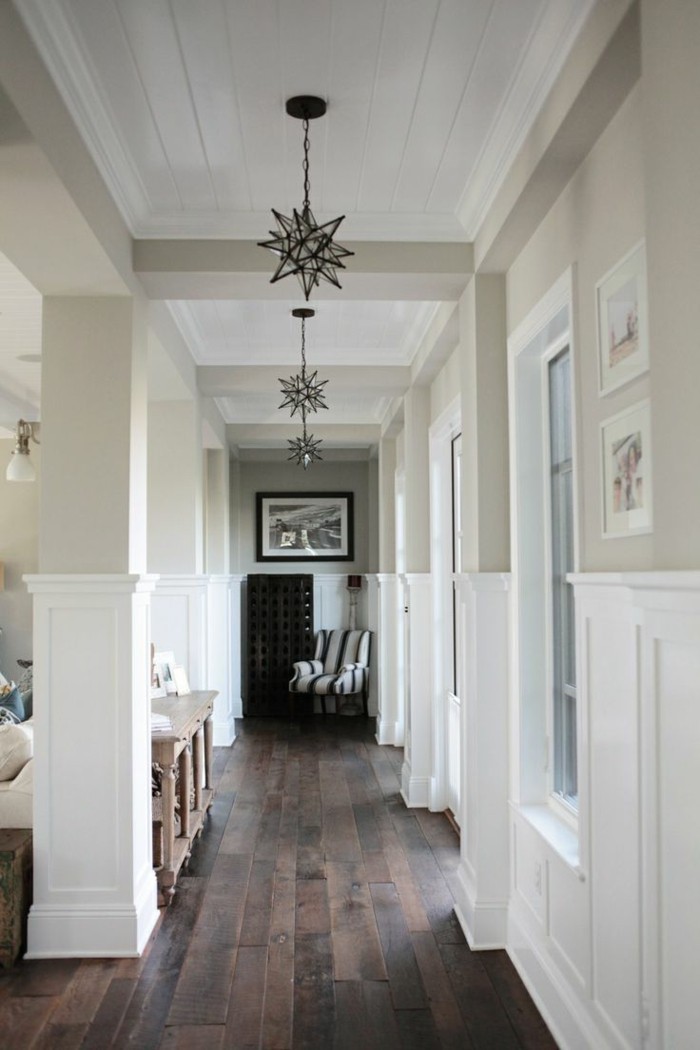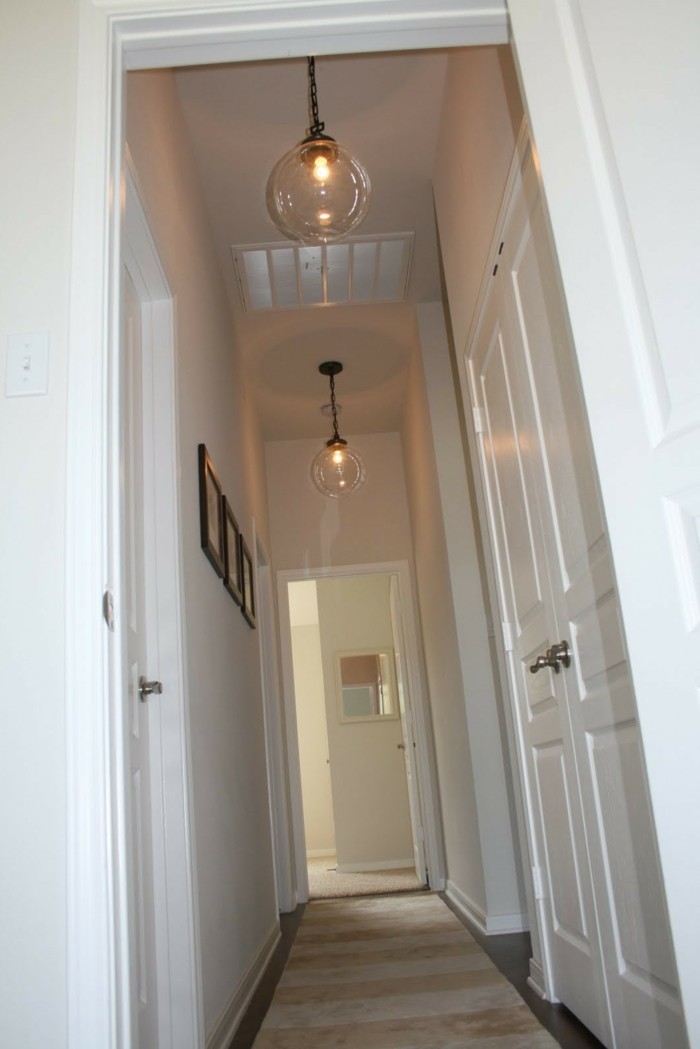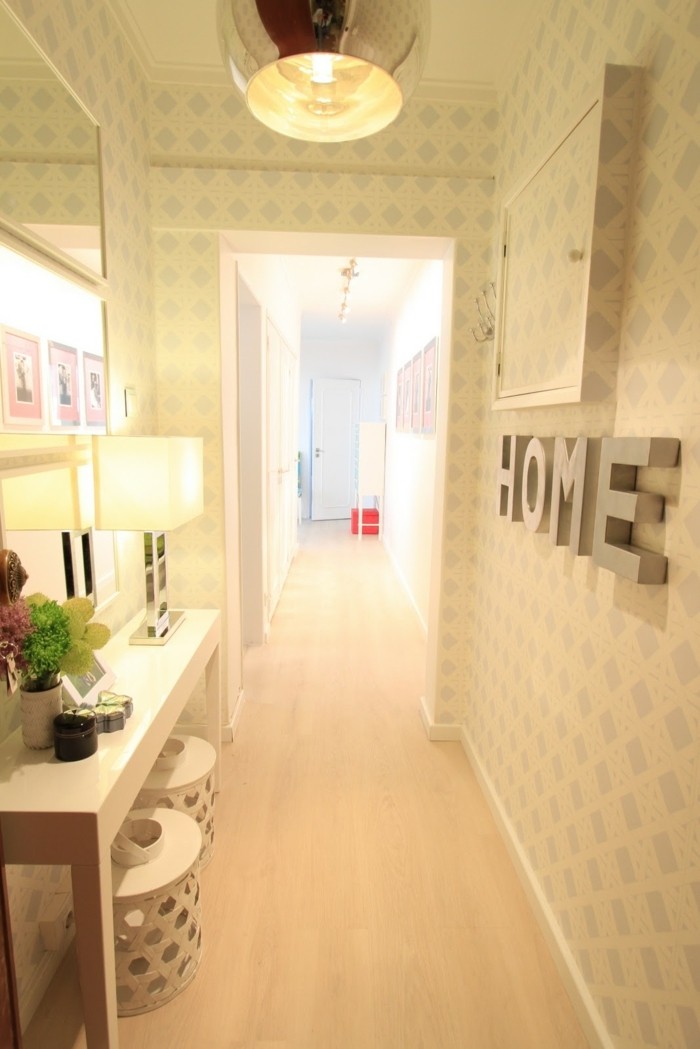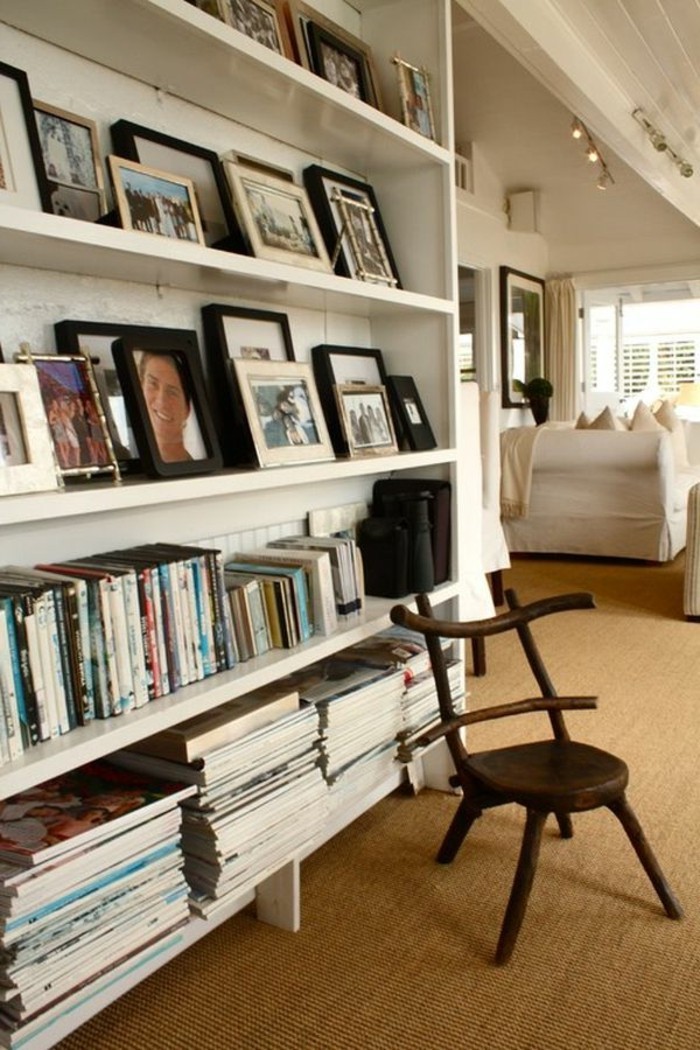 The antique ornate mirror and gorgeous chandeliers add a unique touch to this otherwise minimalist hallway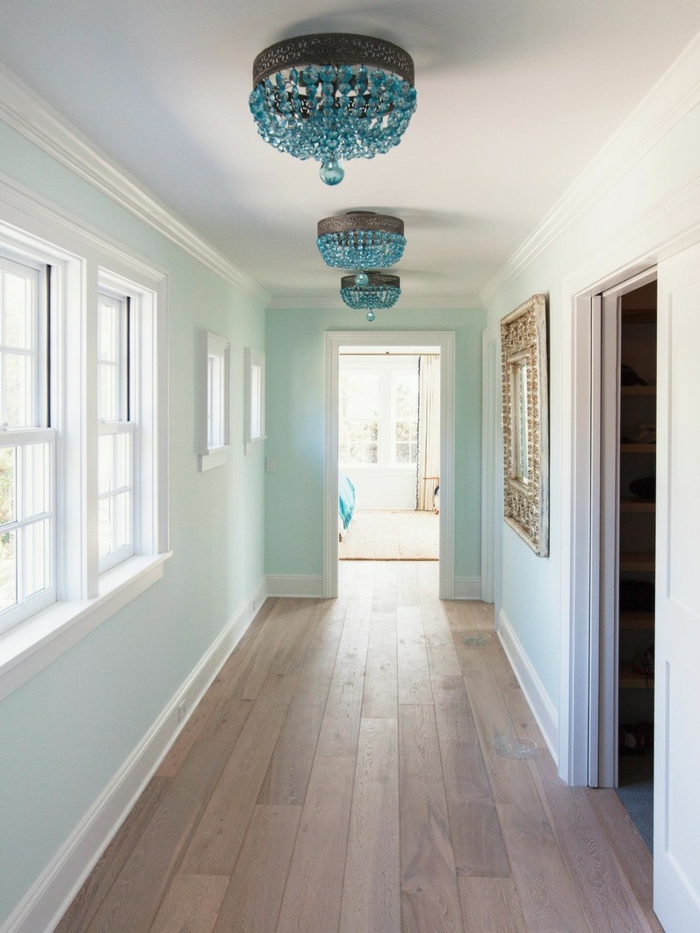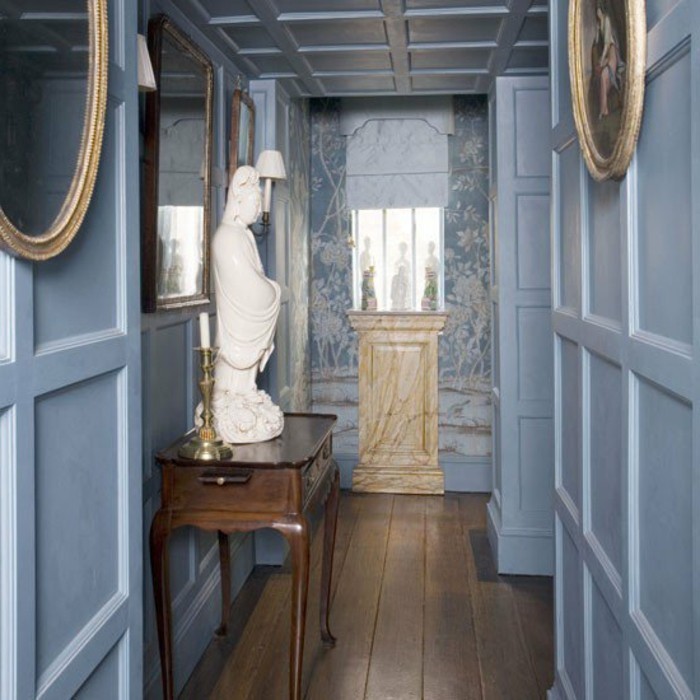 You can find some very useful hallway decor tips here: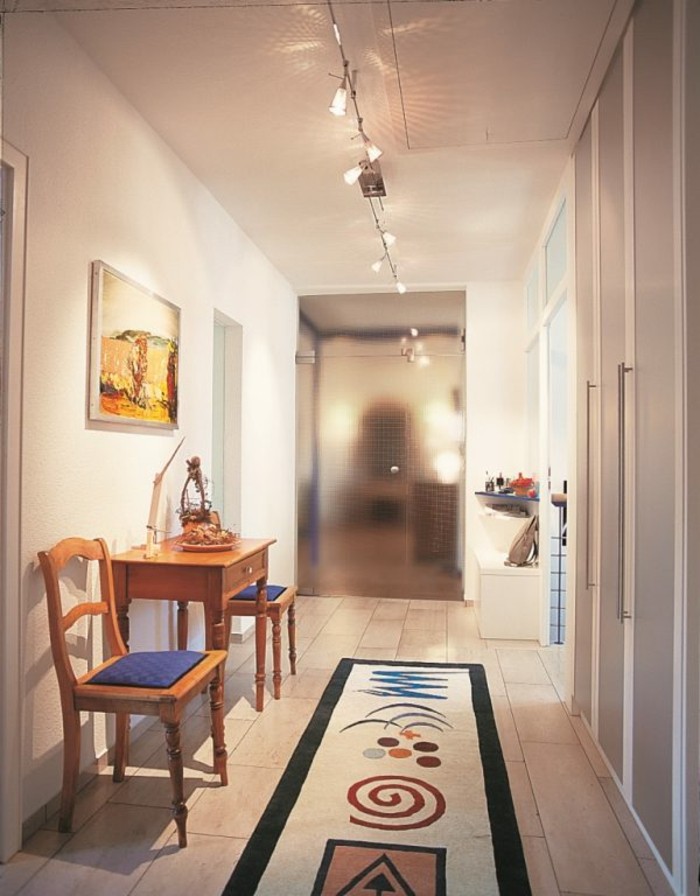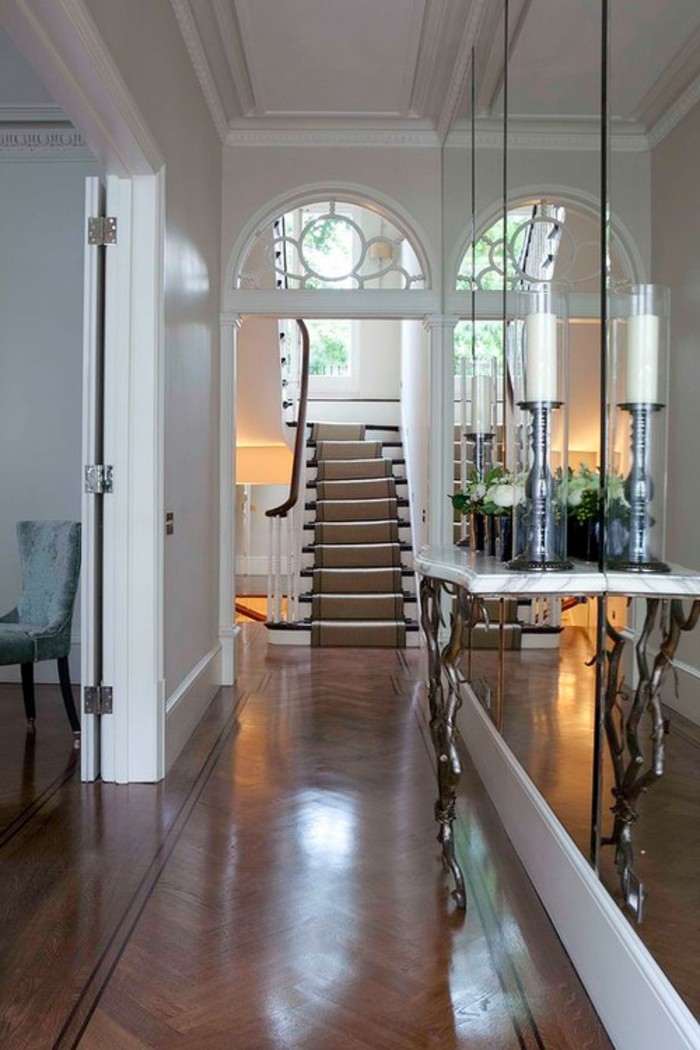 Spice your hall up with an original mural or wallpaper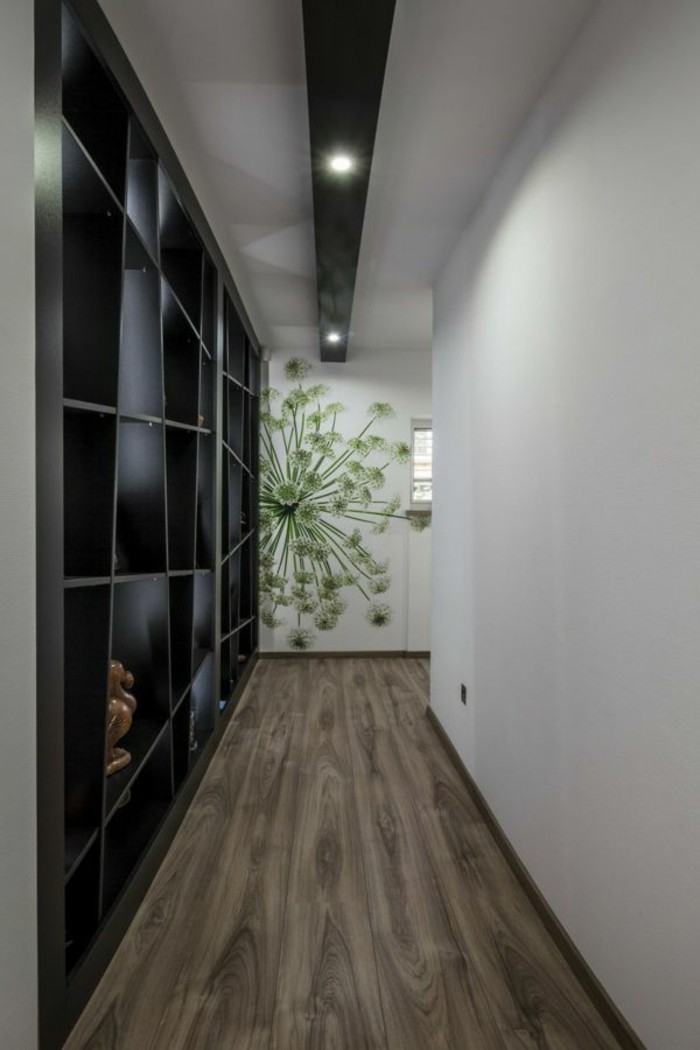 Classic hallway decor is an enduring favorite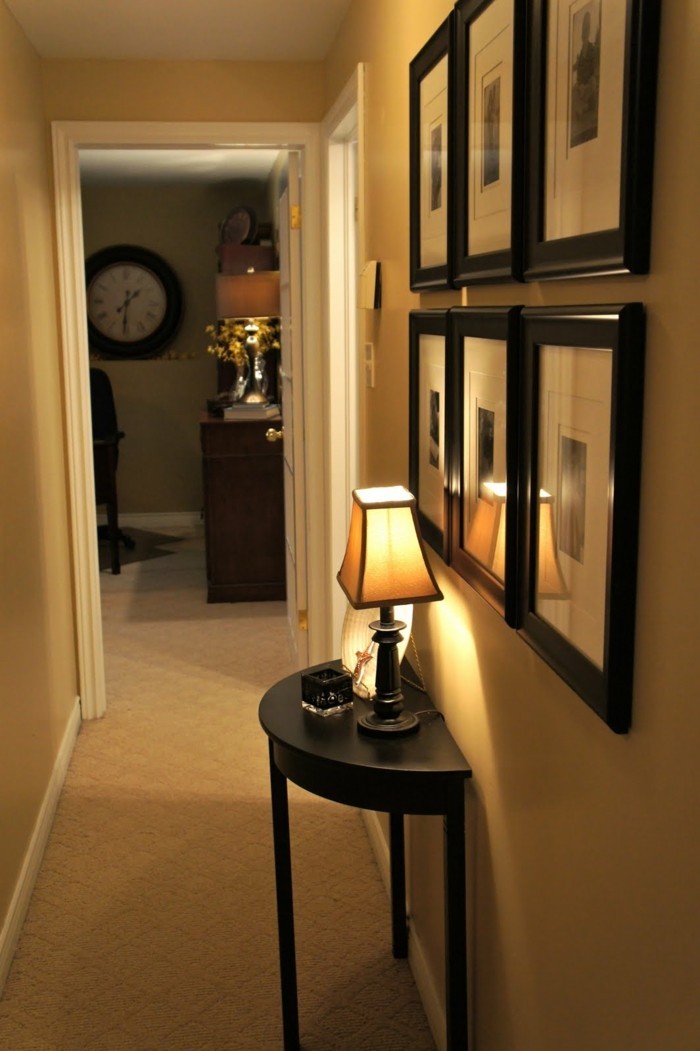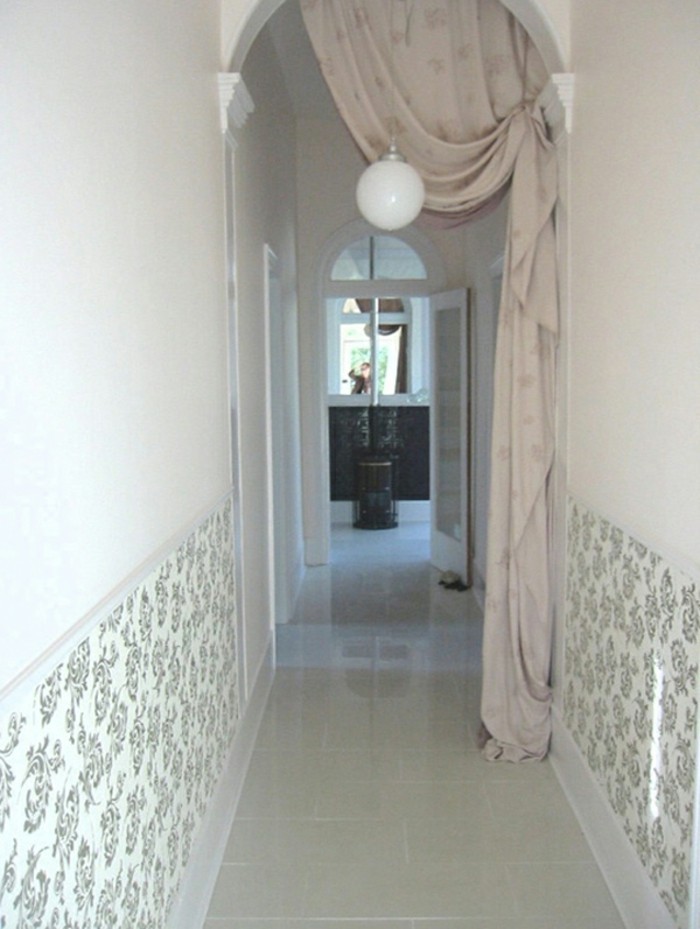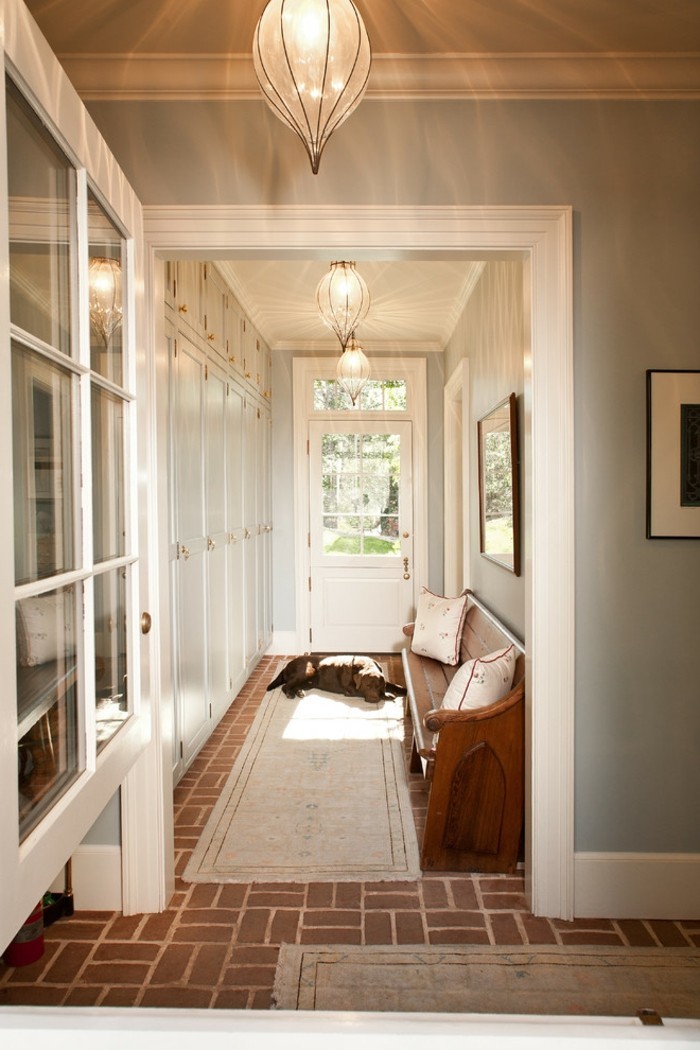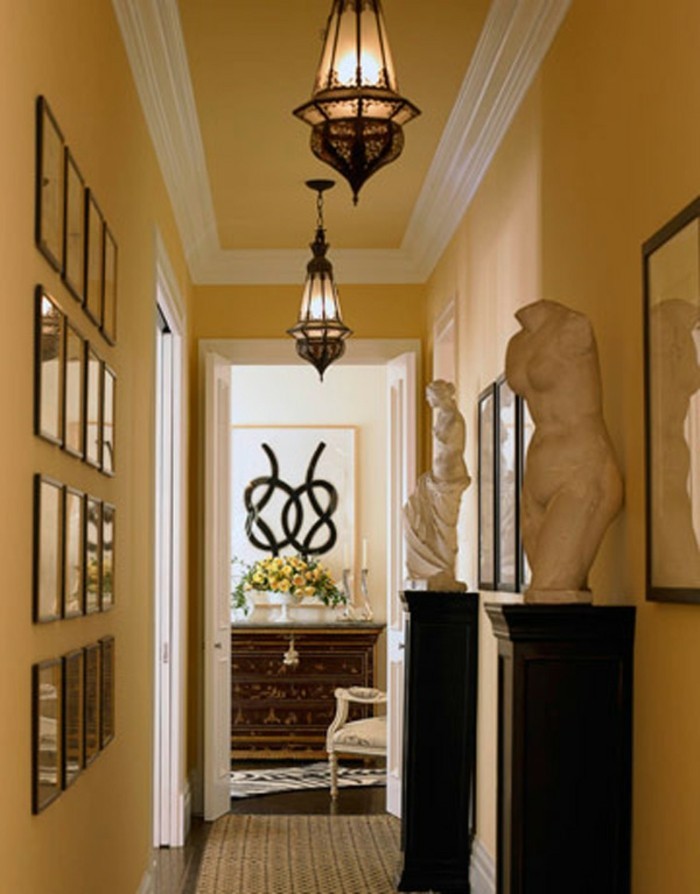 White paneling and mirrors, combined with discreet ceiling lights, make narrow corridors seem less cramped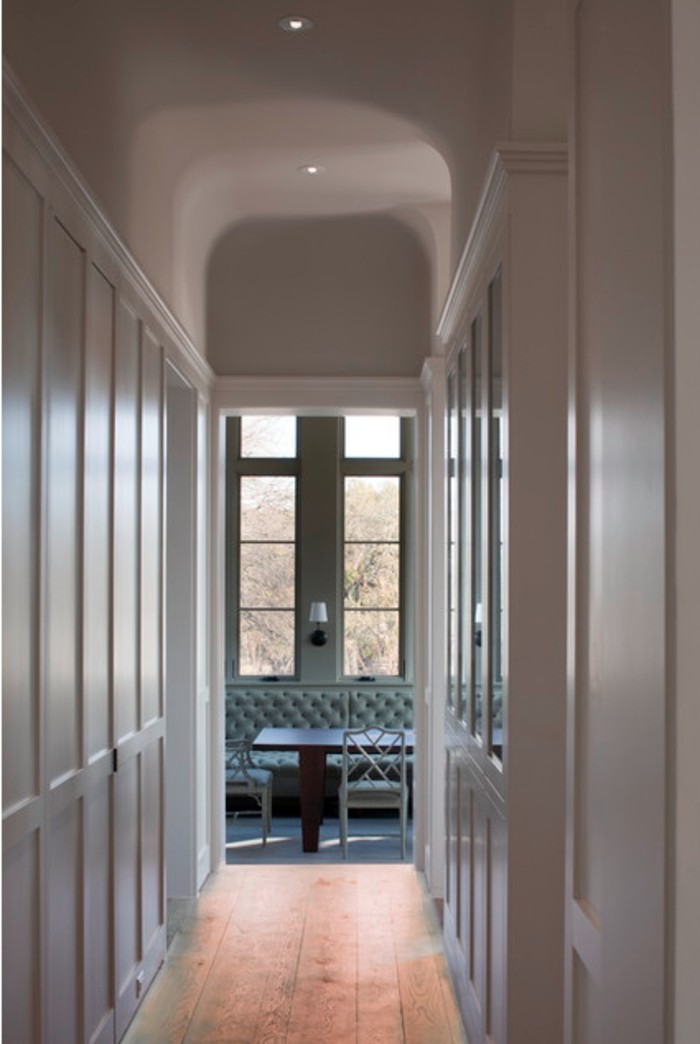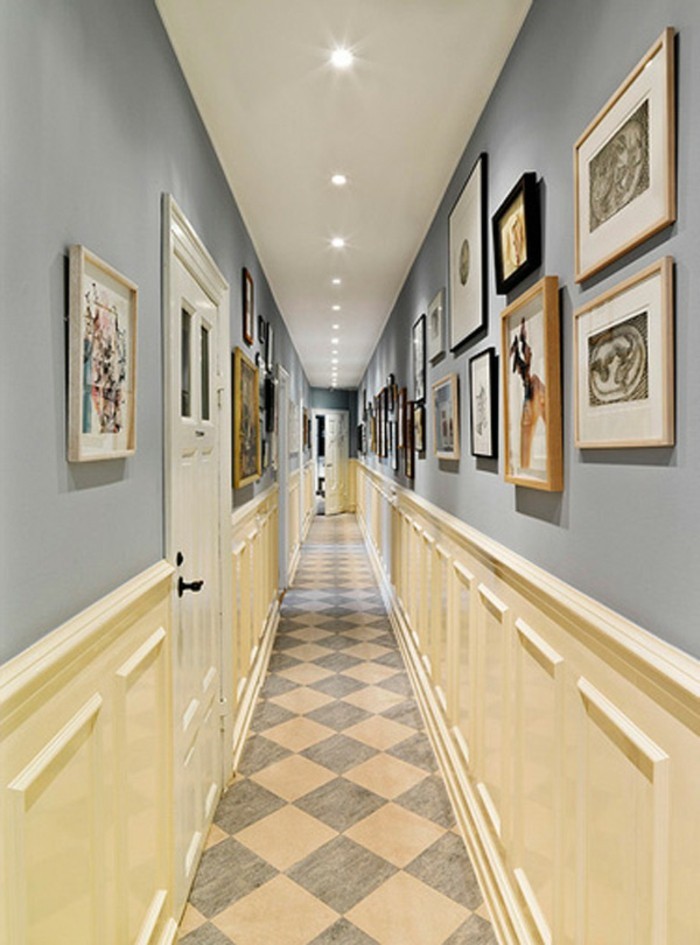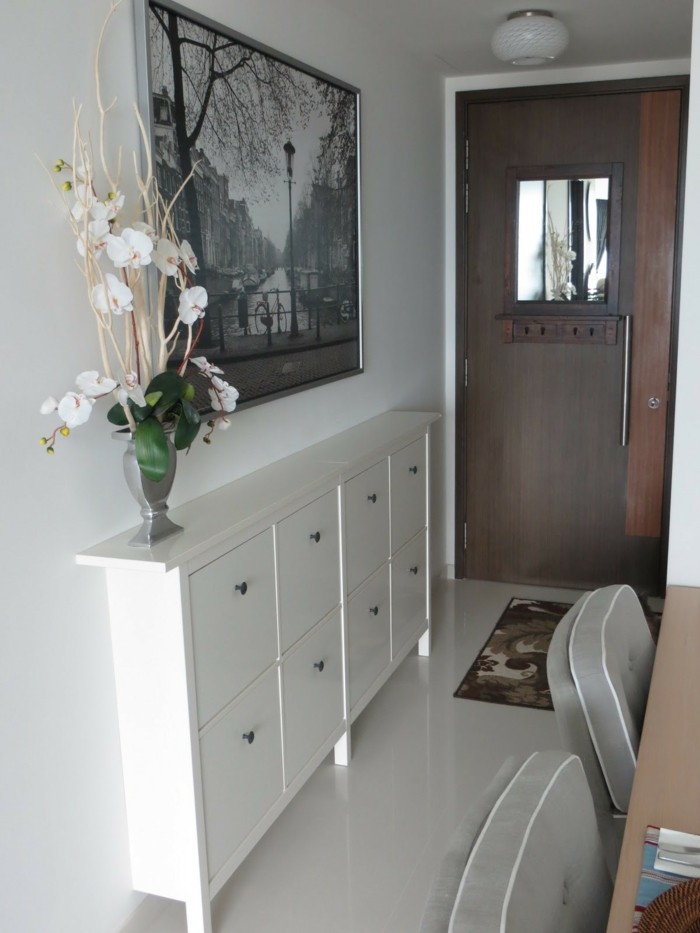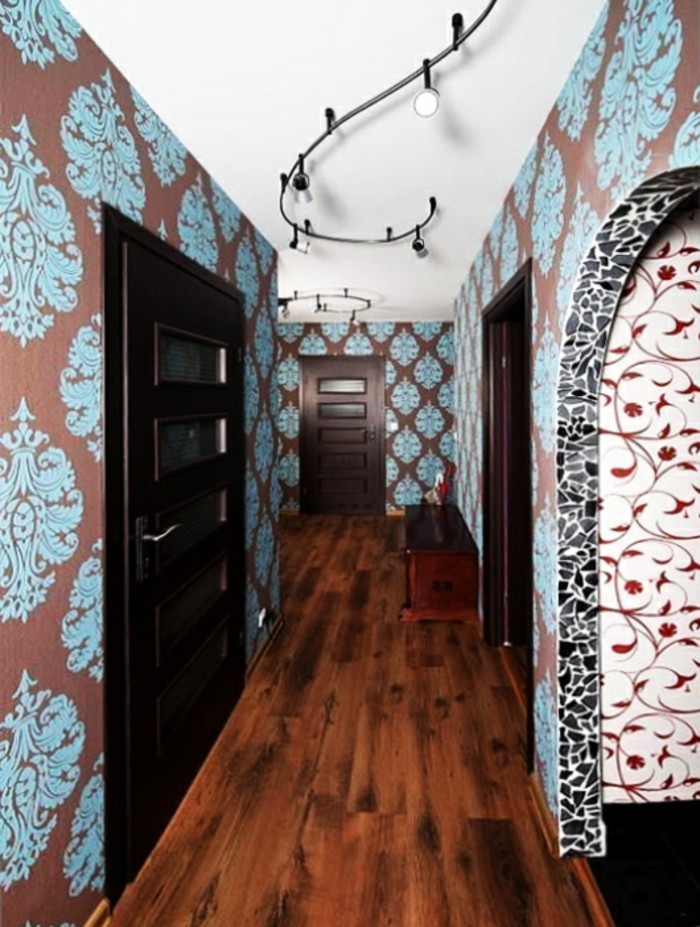 Add a truly unique and charming personal touch, by decorating the hall with your children's framed artworks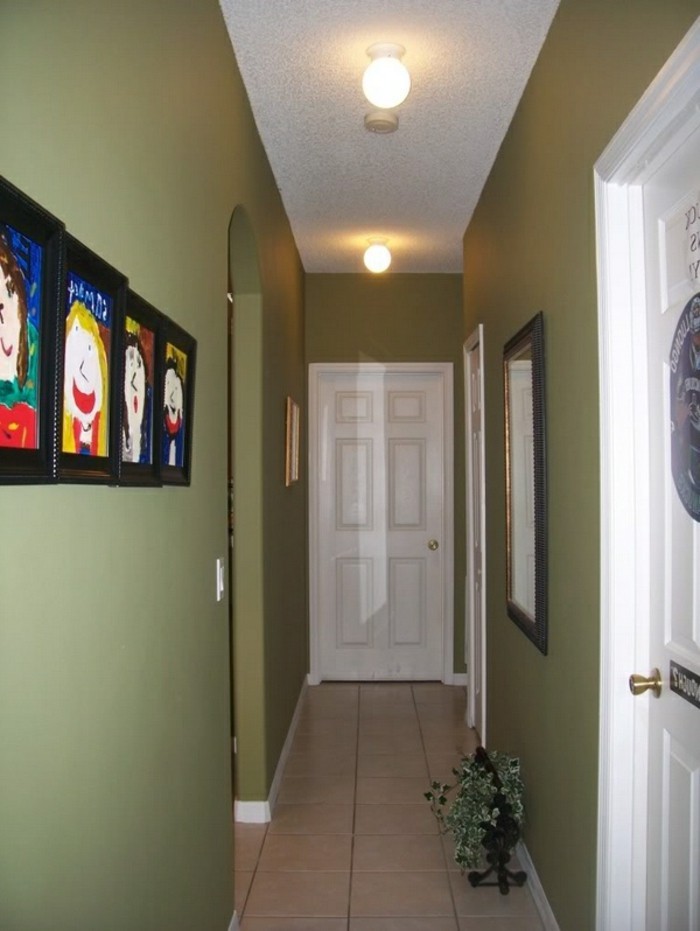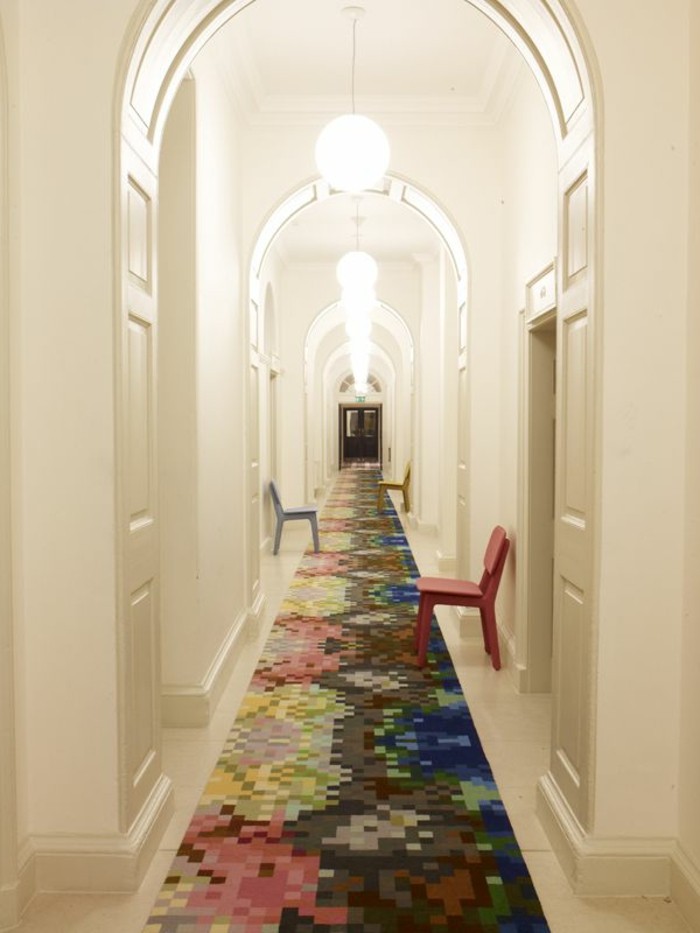 Stylish solution with natural stone details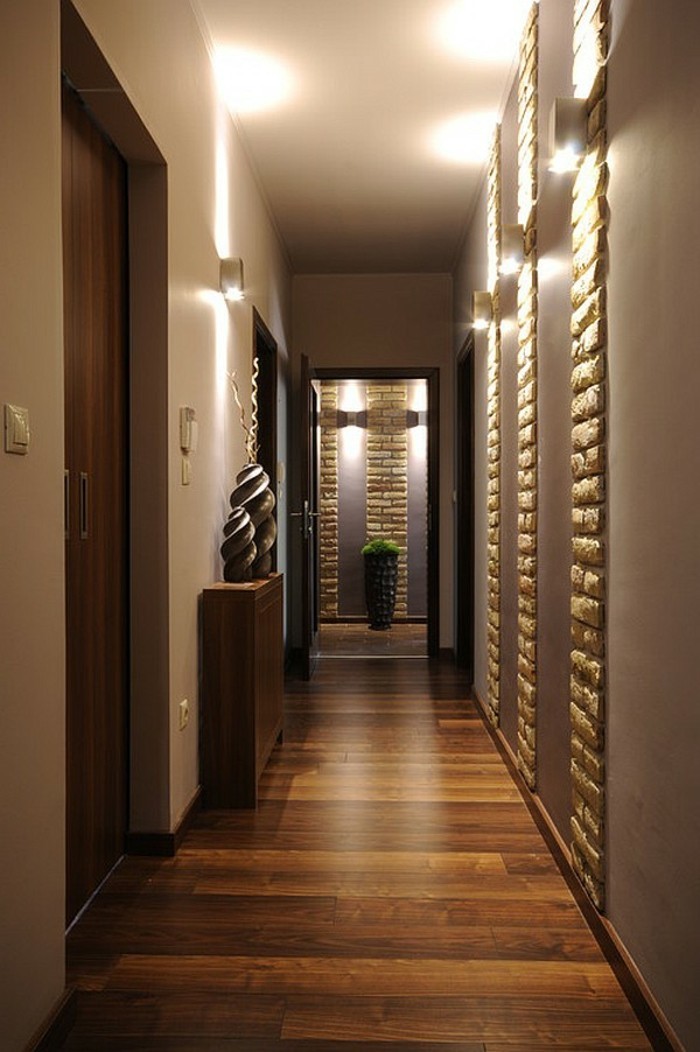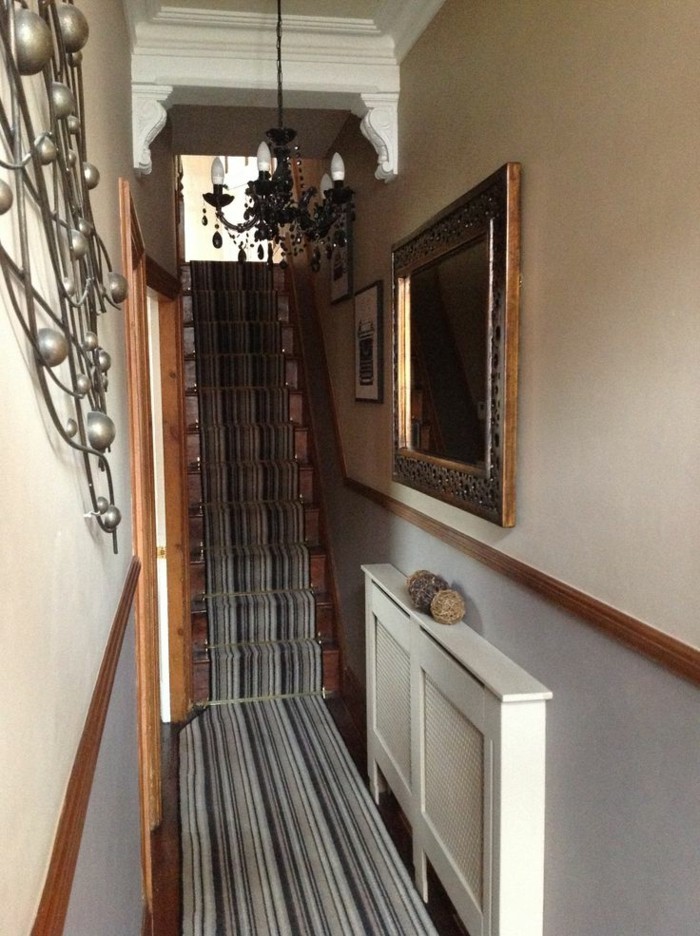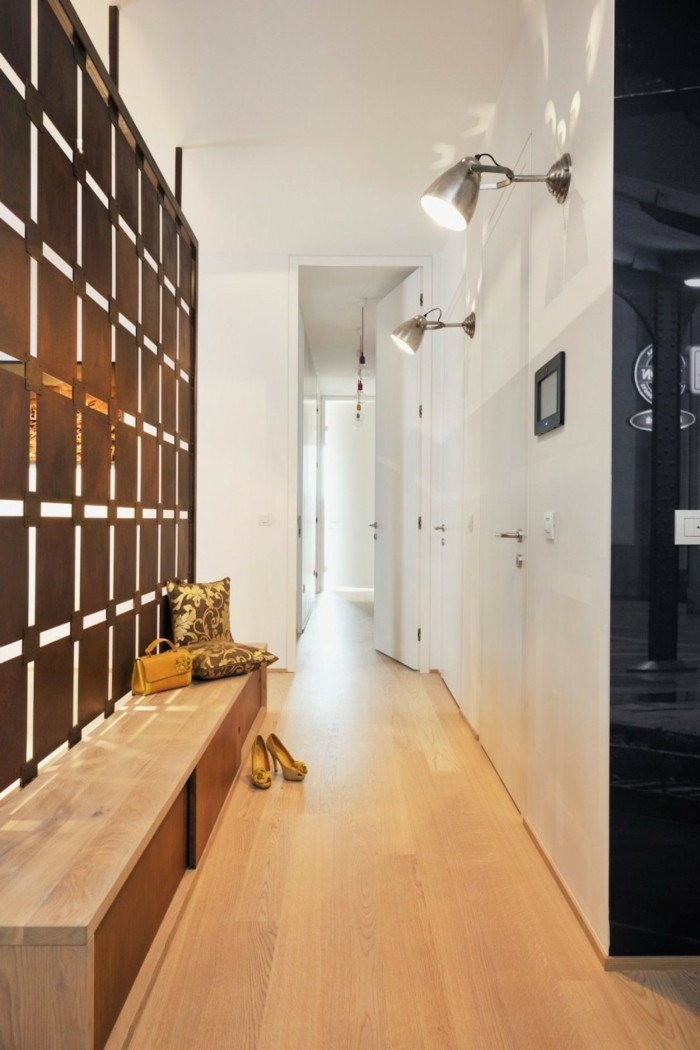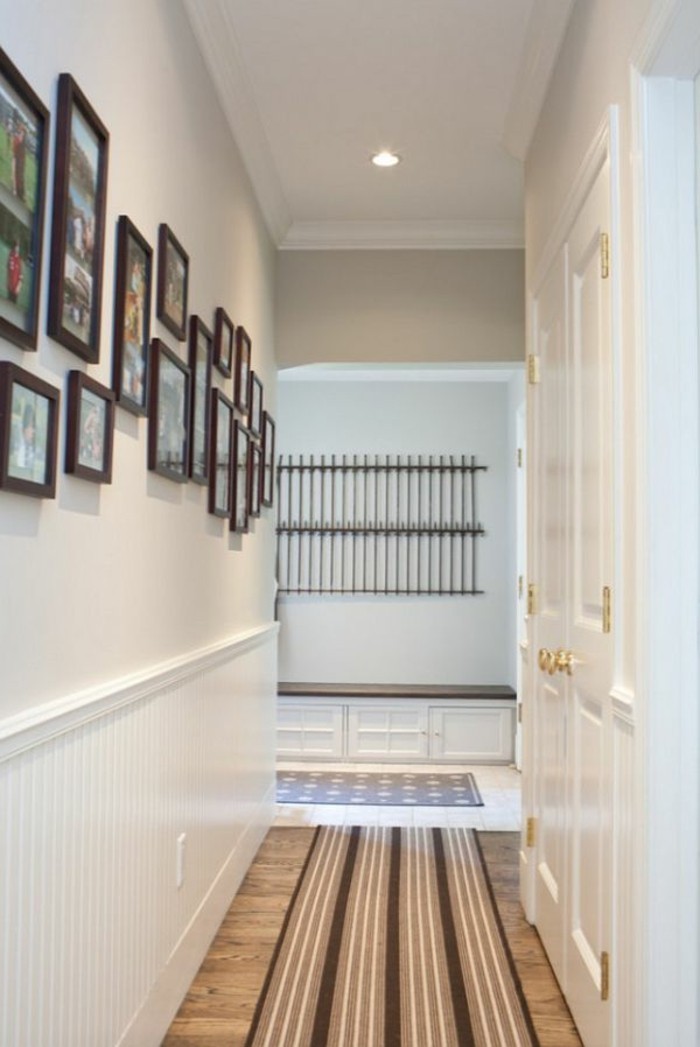 Even a simple makeover can completely transform your hallway!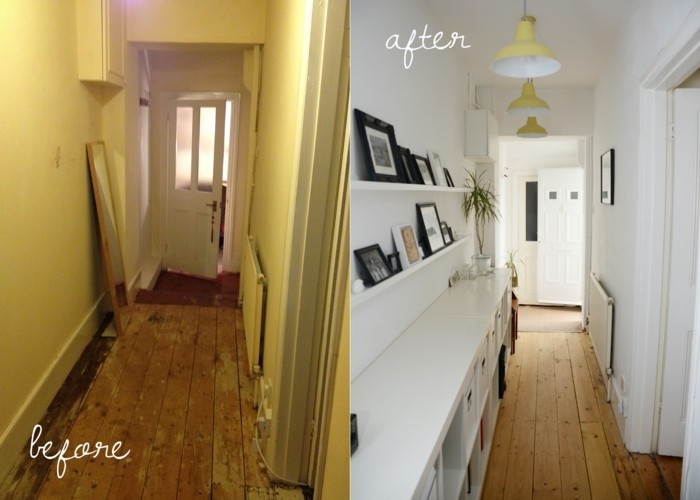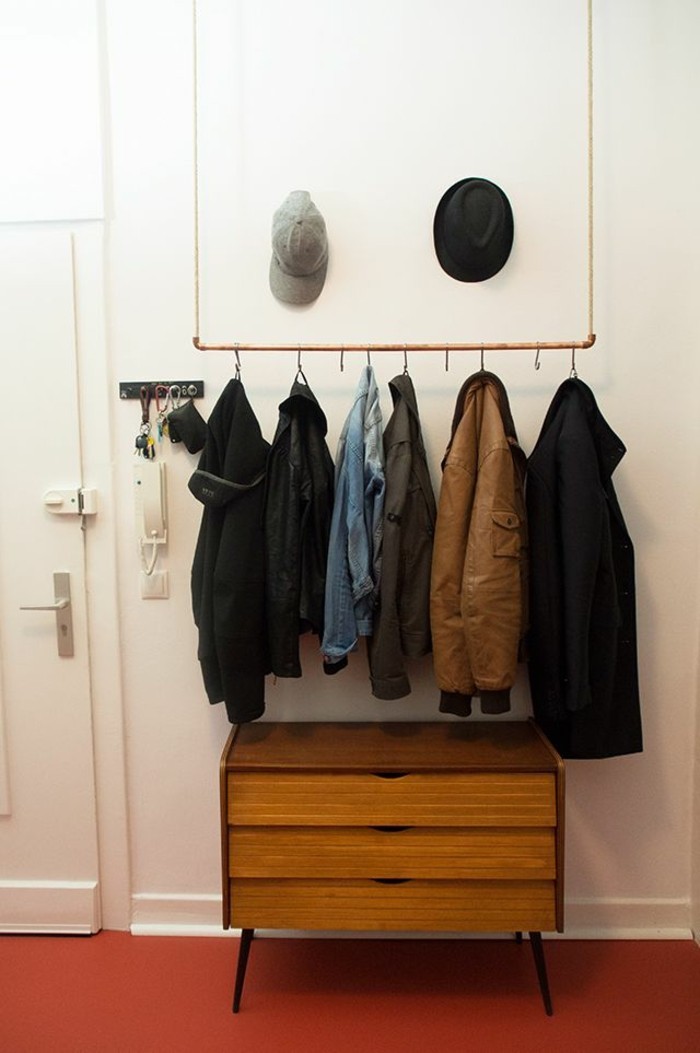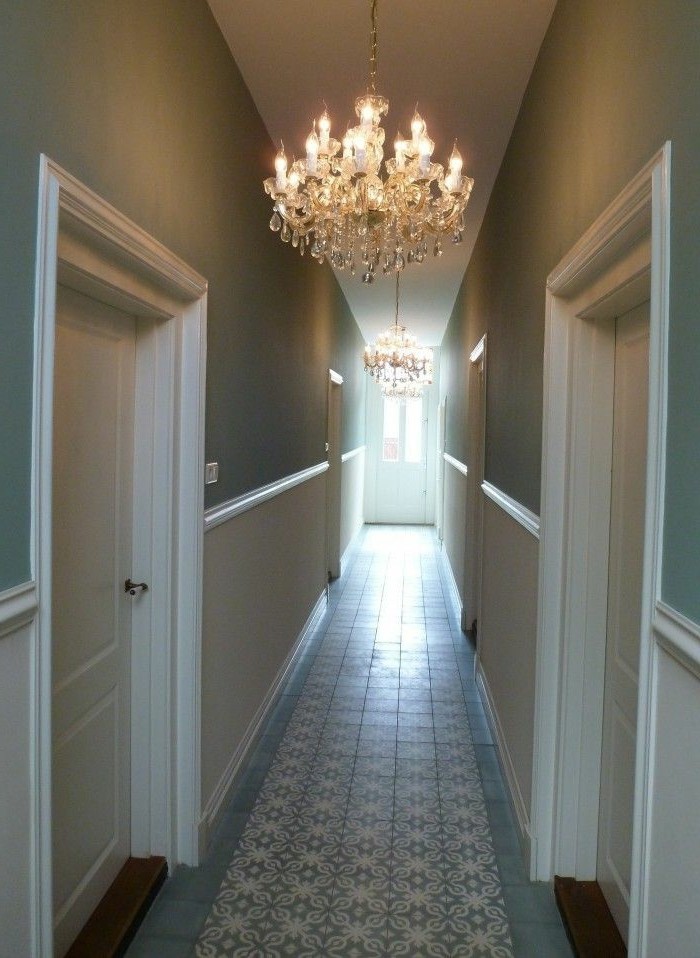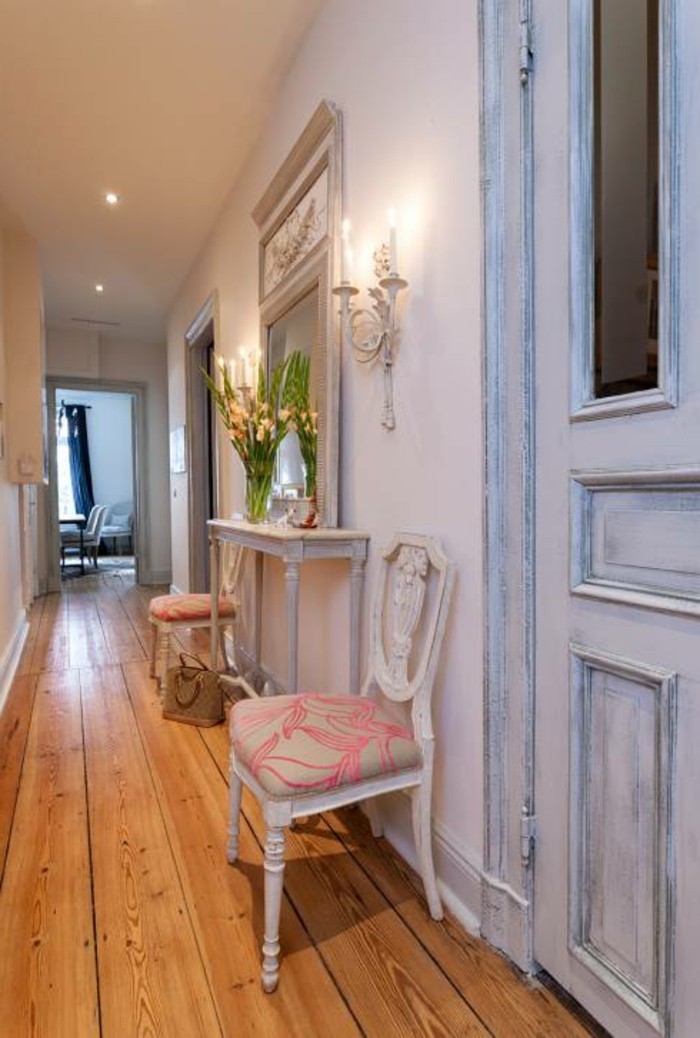 Express yourself!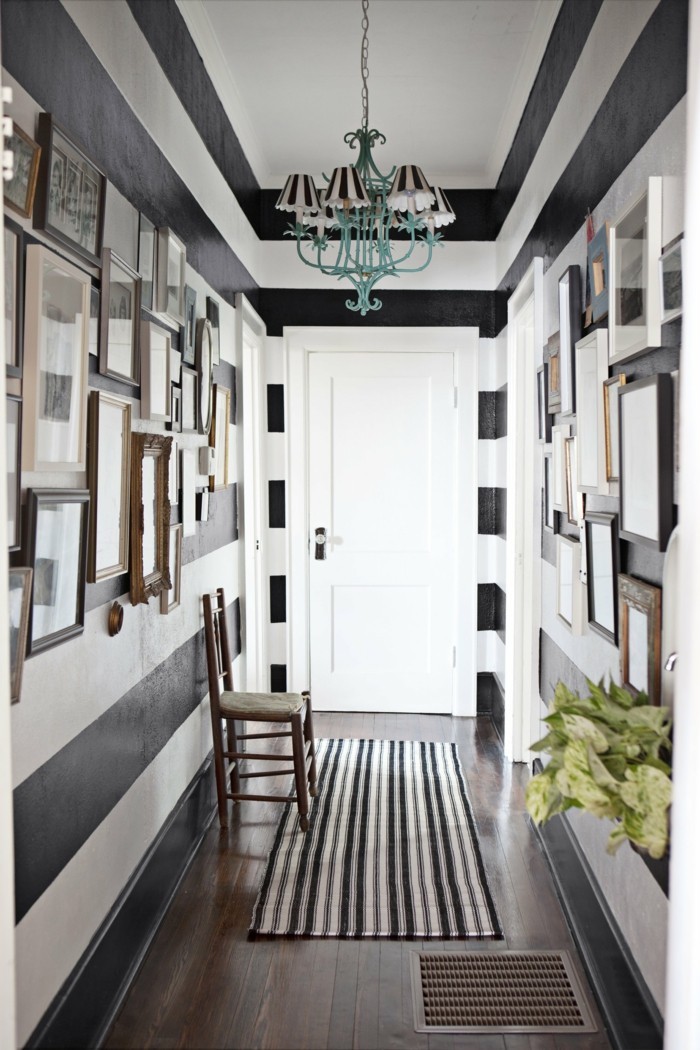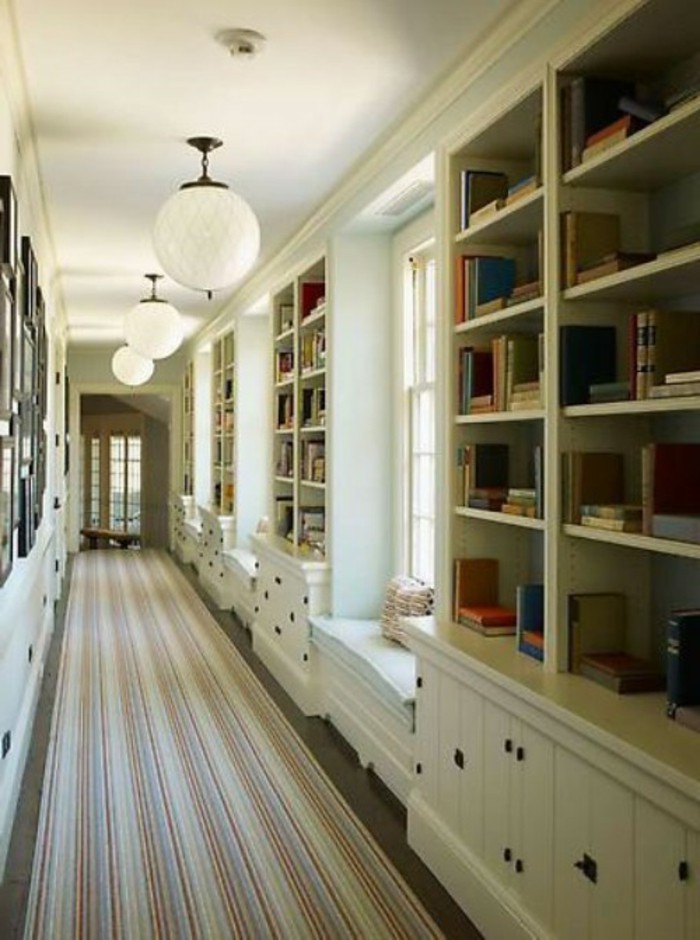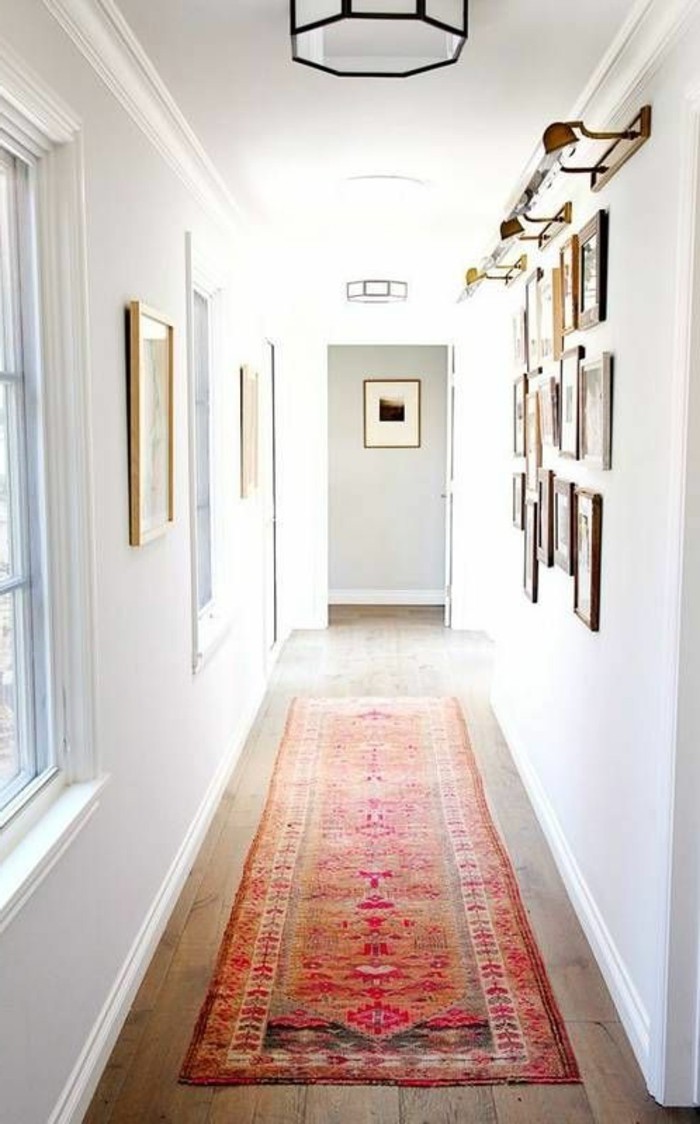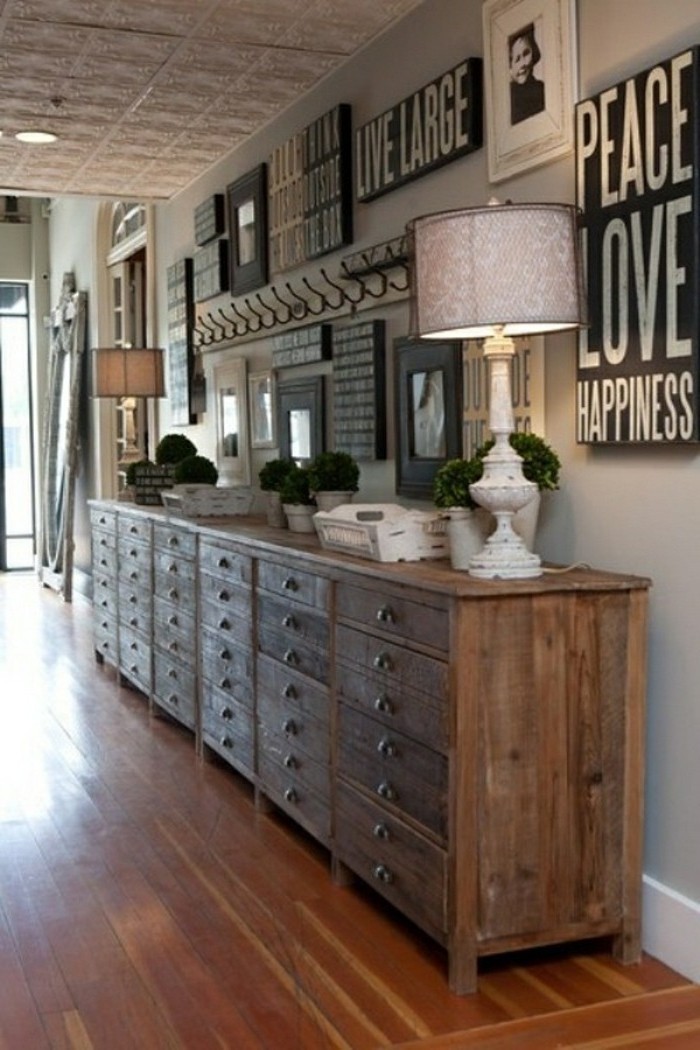 Don't underestimate the details – small decorations can add a lot of character to your hallway!