Create a Sanctuary For Your Teenager With These Boys Bedroom Ideas
Having a teenager at home is not easy. It seems like no matter what you are doing, you are always wrong. Probably the most common phrase you can hear is "You don't understand!". Well, we are here to let you know that we understand what you are going through. What's more, we are going to give you some insight on how to make your teenager at home happy. One of the ways to do it is to create a sanctuary for him. A place, where he can feel safe and at home. A place where he can spend his time any way he likes. After all, a growing teenager needs his own space. So, in this article, we have gathered boys bedroom ideas, which are going to help you appease him and hopefully get on his good side.
Gorgeous minimalistic look in black and white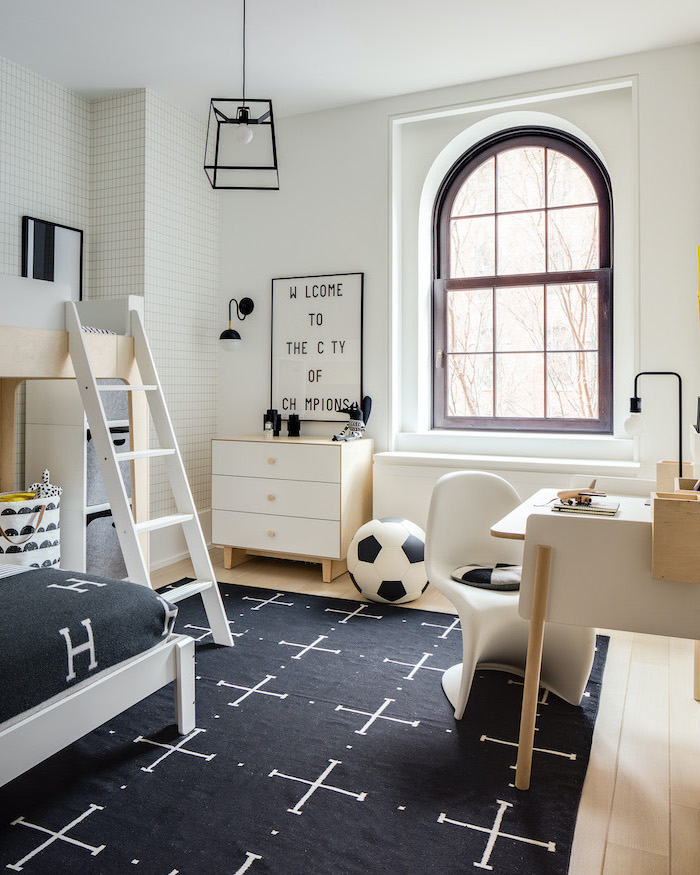 How to decorate a boy's bedroom? Boys bedroom ideas for every taste
Decorating a room for a teenager is not easy! There are quite a lot of things you need to consider. If you plan ahead, however, you can really create a safe haven for your child and, trust us, he will appreciate it a lot. So, without further ado, here are a few tips and tricks on how to decorate a boy's bedroom.
This is simply gorgeous bedroom decor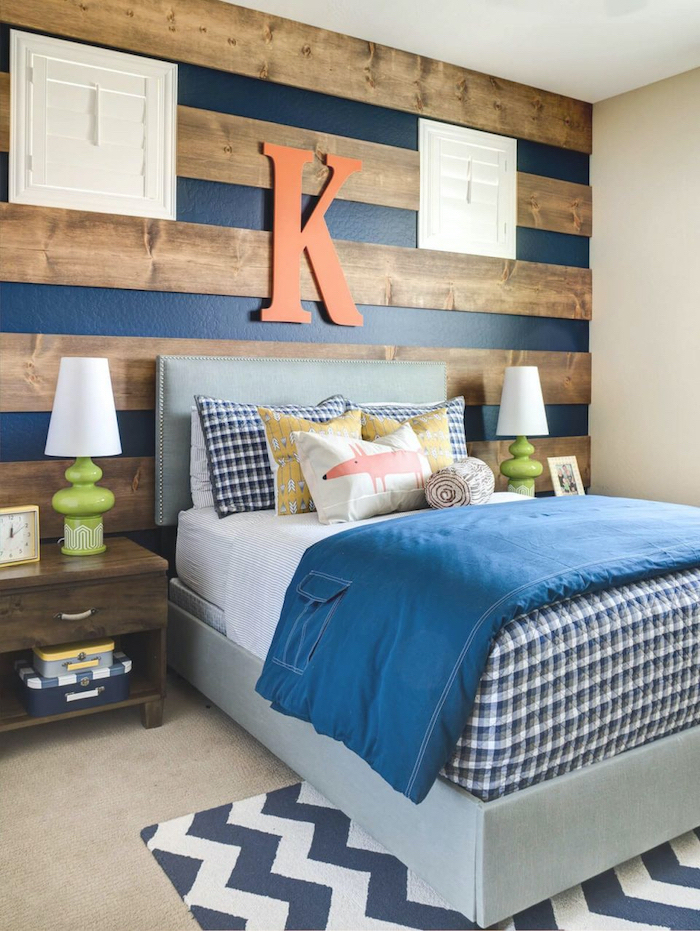 Decorate according to his passions
As every teenager, your child is probably pretty passionate about at least one thing. Whether it is skateboards, gaming, Star Wars, Avengers, sports – a room with a theme is important. If you don't know what he is into, the easiest thing to do is ask him. Put up posters of his favorite characters, hang up jerseys of his favorite athletes, get puff chairs in the shape of a basketball, football or baseball, if he is into sports. You have so many options to play up his passions and you should definitely do it. After all, his room should be a representation of who he is and what he likes.
I mean, an indoor slide is not a bad thing to have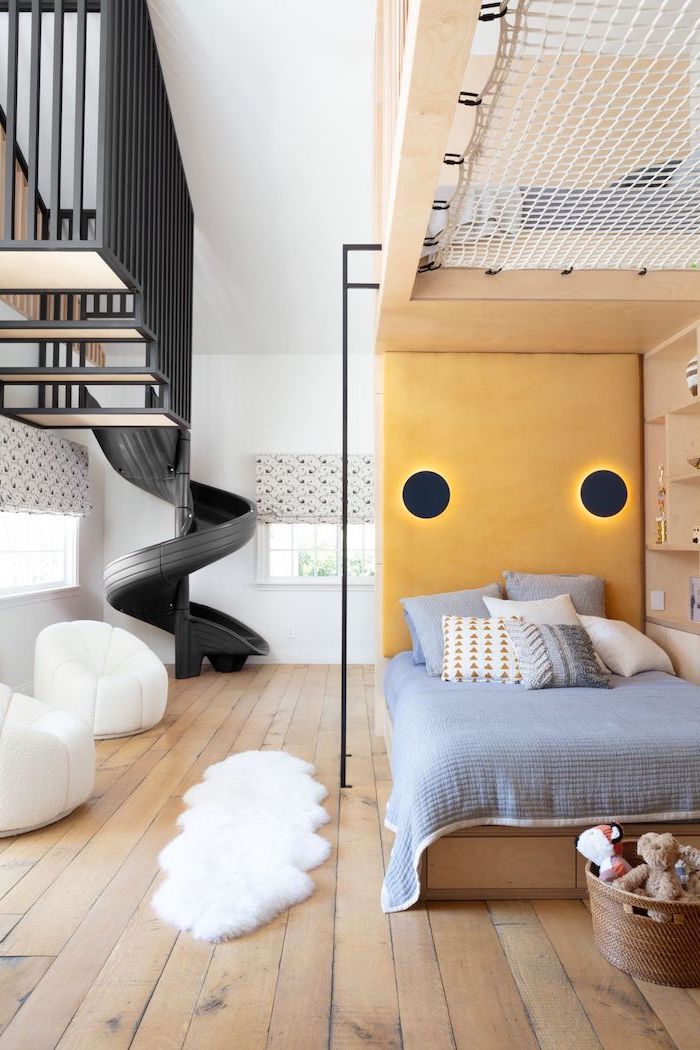 Refrain from using super bright colors
Bright colors might have been perfect for his room when he was seven or eight years old, not so much now that he is growing up. Instead of splattering bright vivid colors on the walls, keep it understated. What you can do instead is have colorful accessories, such as posters, throw pillows or even chairs or puff chairs. That way he won't be embarrassed by the neon blue on his walls whenever he has friends come over. Plus, by refraining from using bright colors, you allow him more freedom if he decides to add his own elements to his room.
Cool industrial decor for boys who are all grown up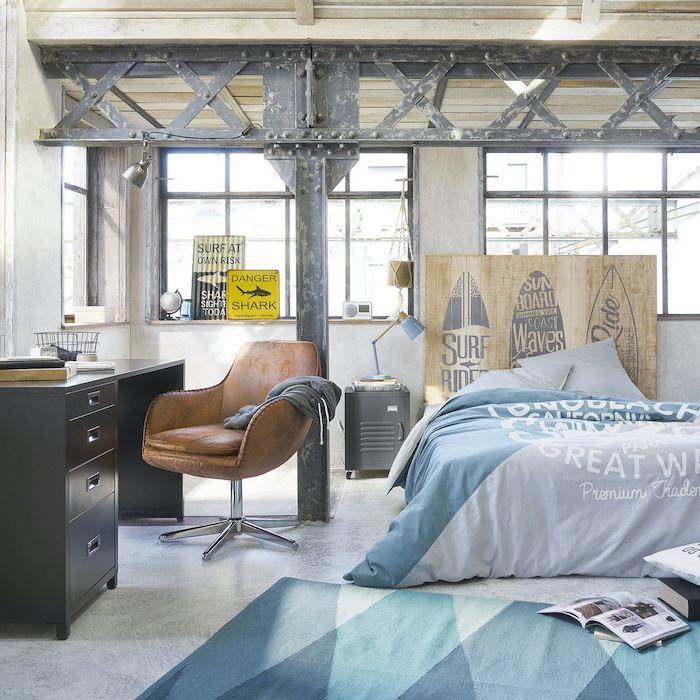 Create a relaxing nook
I mean, the definition of the word "nook" in the dictionary is "a corner or recess, especially one offering seclusion or security". Nooks bring a special feeling of coziness. They are like a little space where you feel like you are completely isolated and safe. Creating such a nook for your child, therefore, creates the perfect space for him to relax, listen to music or read books. What's more, If you don't have a lot of space for a separate nook and bed, you can combine the two as shown in the picture below.
Nooks are so cozy an relaxing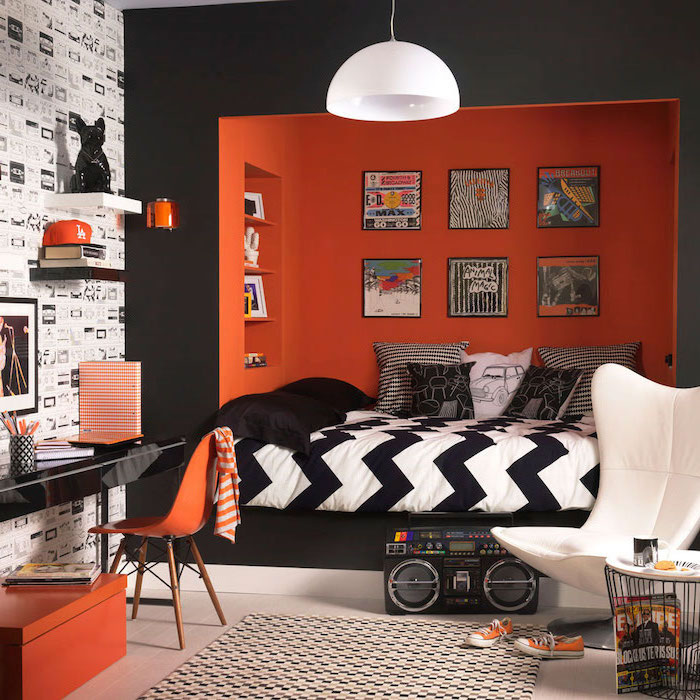 Make sure he has a desk and a comfortable chair
He needs a space to do his homework after all. Even if you have little space, make sure that there will be an area where he can sit down, open up his books and laptop and study. Studying on the bed is the perfect excuse to close your eyes just for five minutes and realise that you've slept through the whole afternoon.
A good desk goes a long way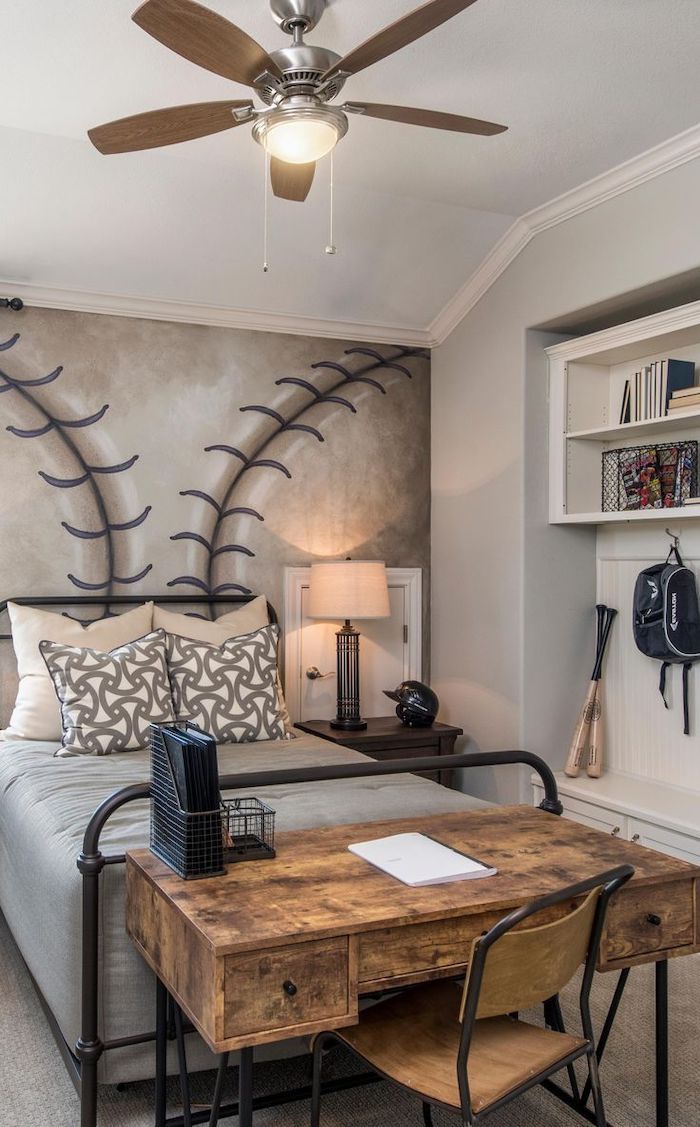 If he is a gamer, provide space for his gaming setup
In this day and age, there are kids who actually make money through streaming while playing games. Many people would argue that video games are not good for your child. Some would say, that they develop your kid's imagination and help him relax after a long day at school. If you agree with the second statement, then honor your kid's passion and setup up a gaming station for him. Trust us, you will be the world's greatest parent.
Creating a gaming station for your gamer teenager will make you the world's best parent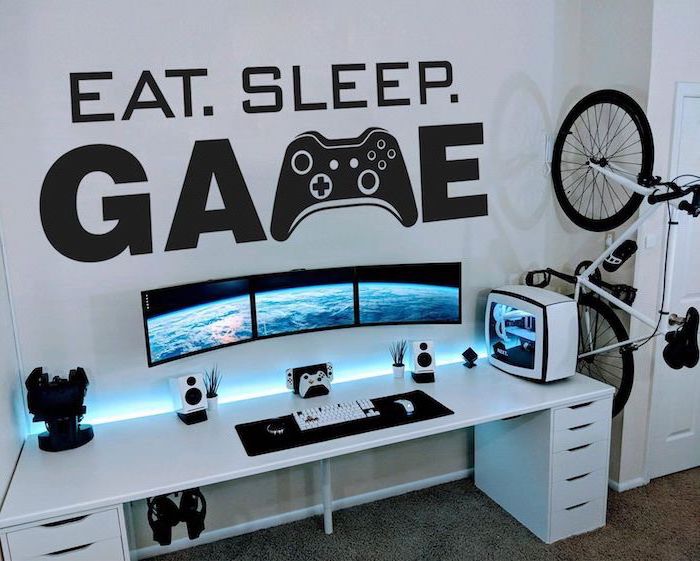 Make room for change
Teenagers' opinions, passions and hobbies often change. Which is why, you need to allow for change when your child outgrows his current passions. Whatever accessories you add that play up his hobbies, make sure they are easily removable or replaceable. Because once he outgrows them, he will want to remove them or replace them with new ones. That way, you will definitely save yourself time and money in the long run.
If you keep it simple, you allow more change and variations that he can make himself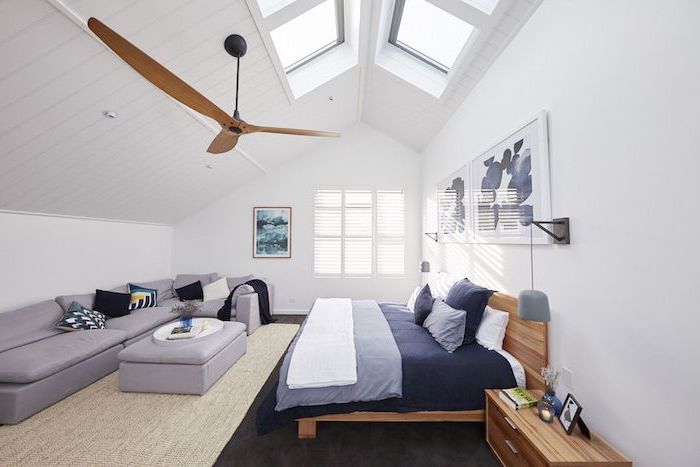 Now, after reading all of our tips and tricks, start browsing, researching and asking questions. Creating a safe haven for your child is especially important. It makes him feel safe, cared for and, most importantly, shows him that you are ready to give him some space. What's more, it showcases the fact that you now see him as an adult, who is growing up and becoming his own man.
Scroll through our gallery and steal all the ideas you want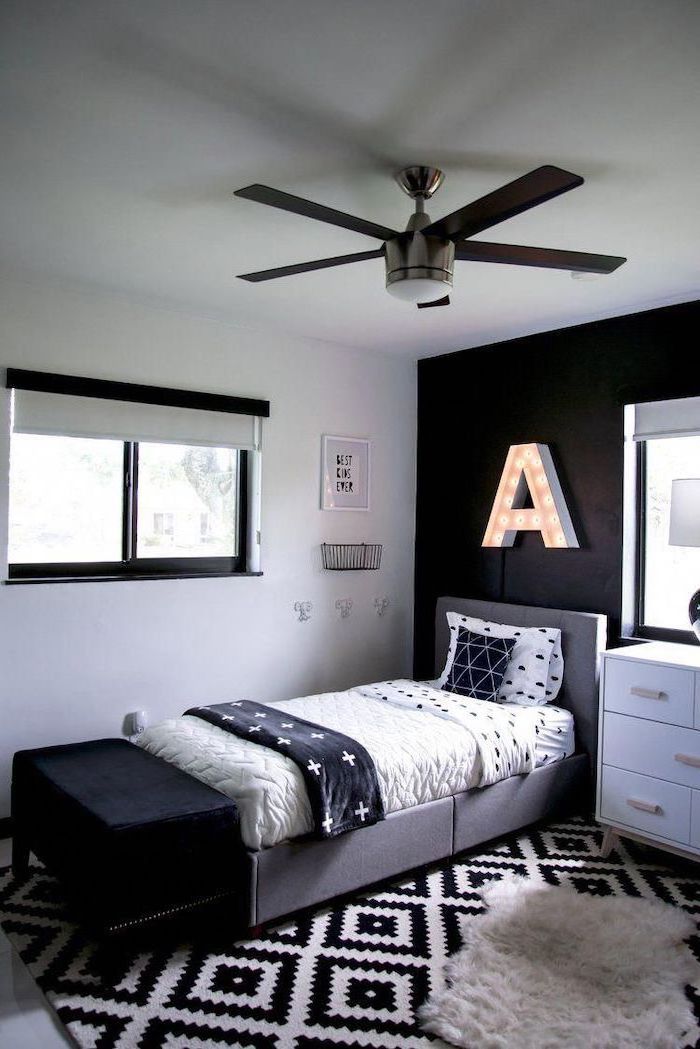 Adding a chalkboard as and accent wall, allows your creative child to decorate his room with whatever he is feeling right now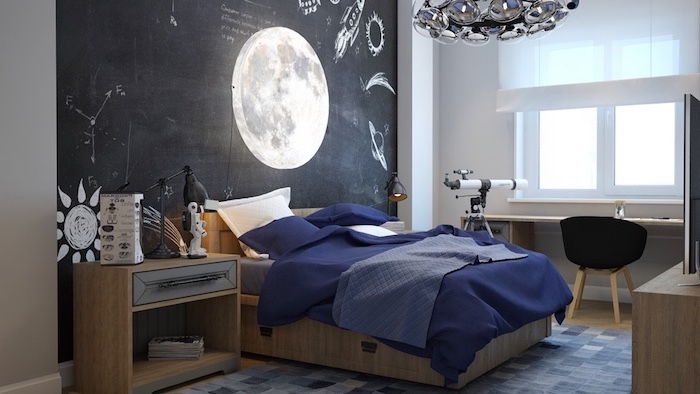 Even if you decide to keep it monochromatic, a cool sign can bring all the character into the room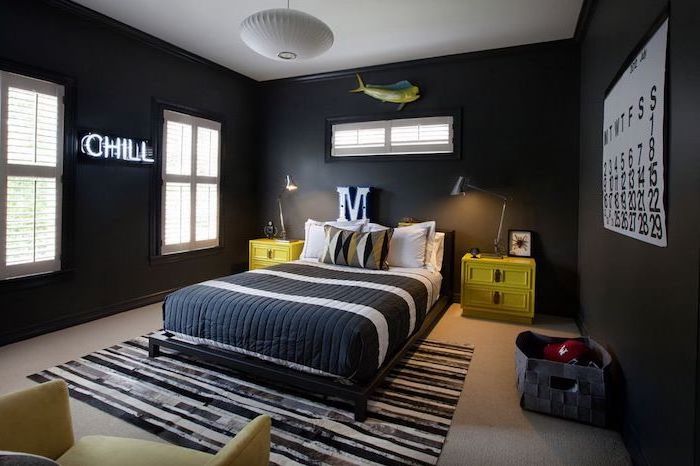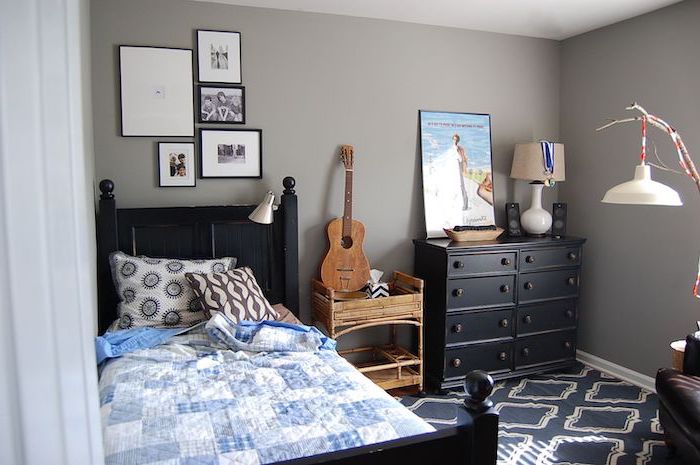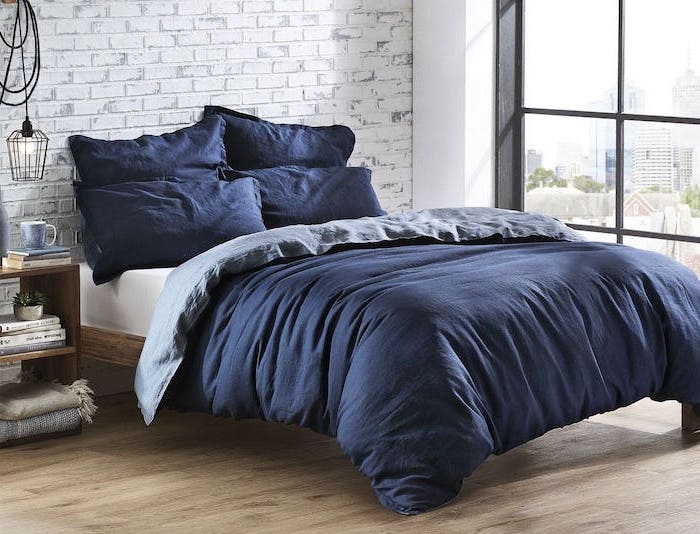 Play up his hobbies as much as possible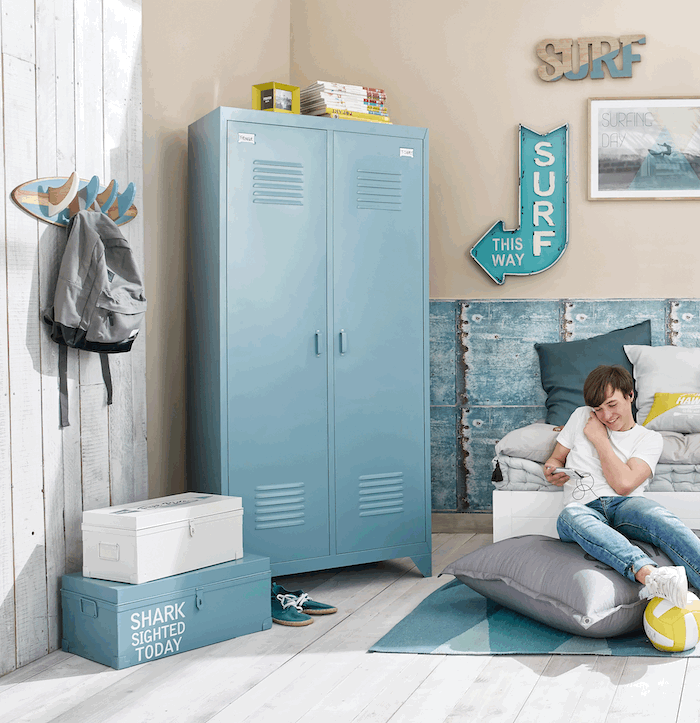 Nautical theme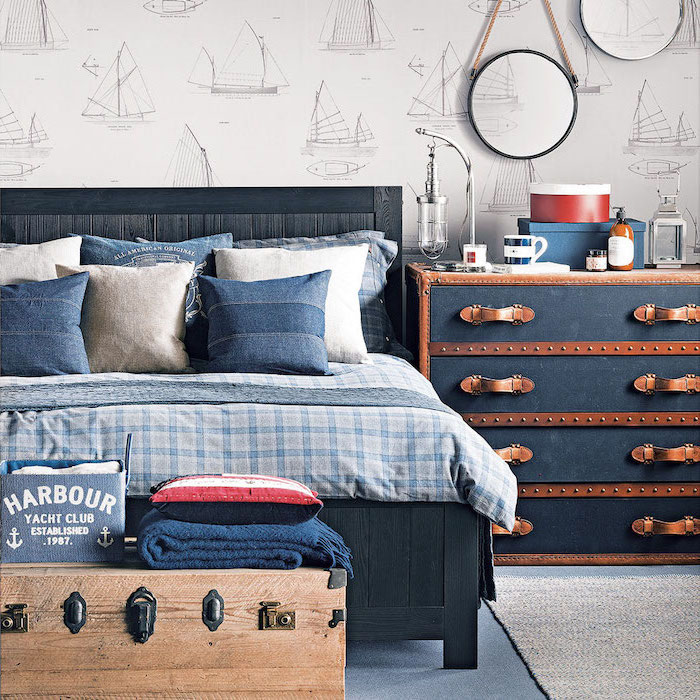 Pirates theme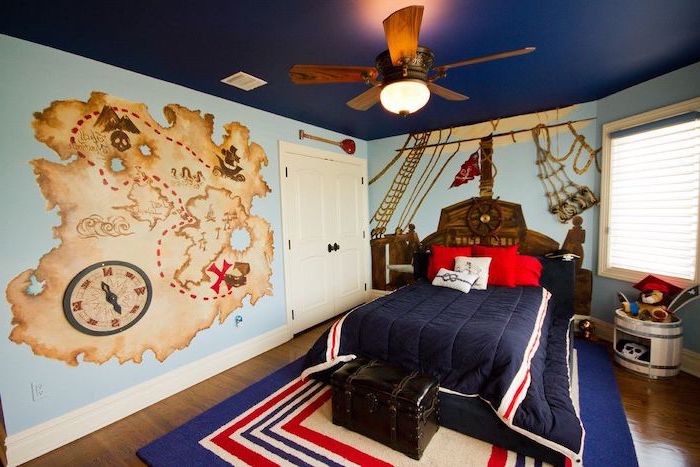 And if you are a real patriot, a United Kingdom theme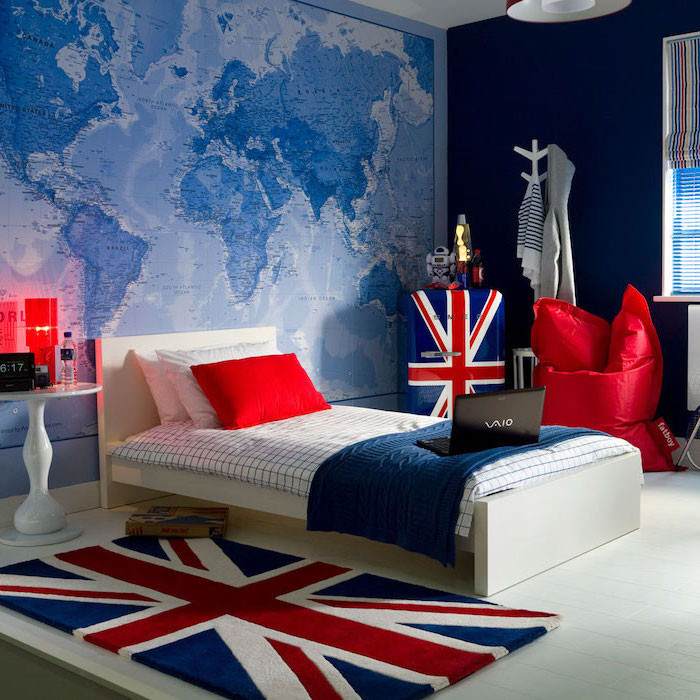 This is a great idea if he is into art and graffiti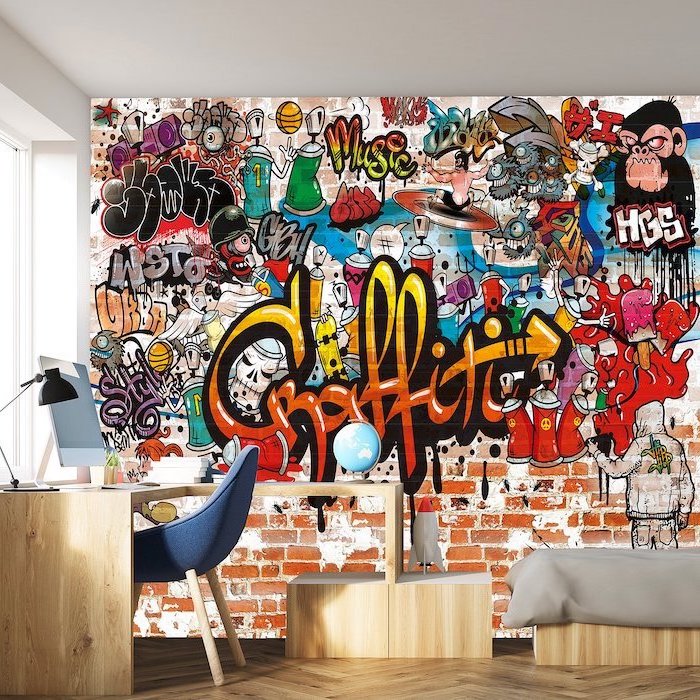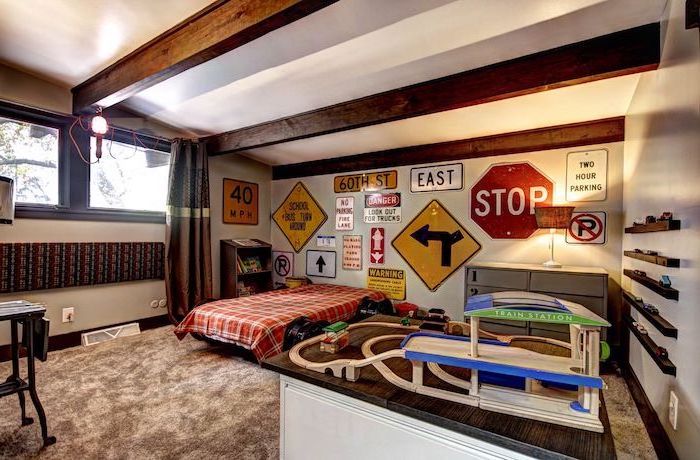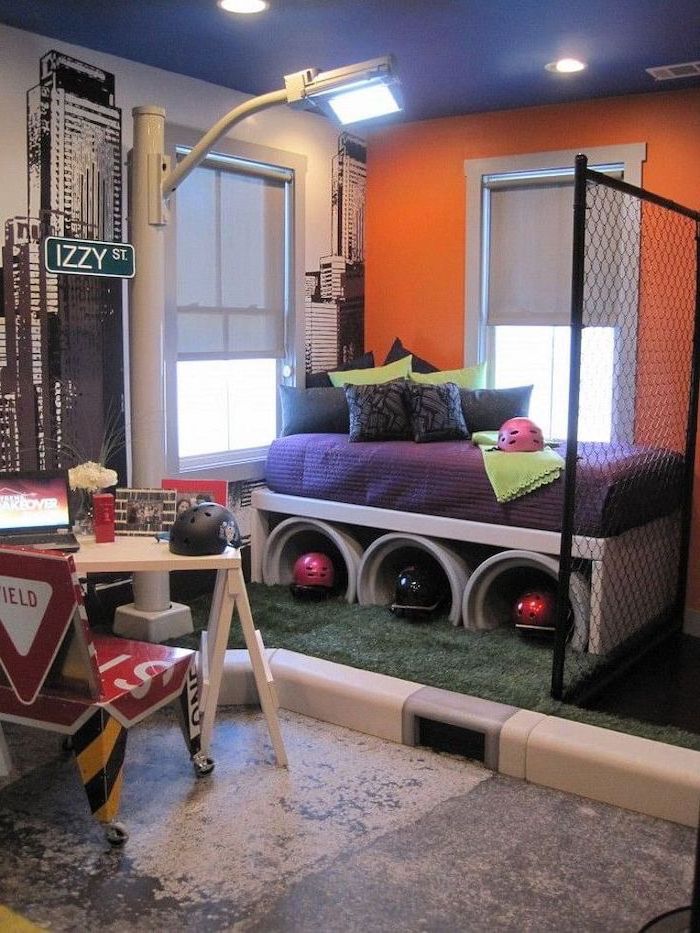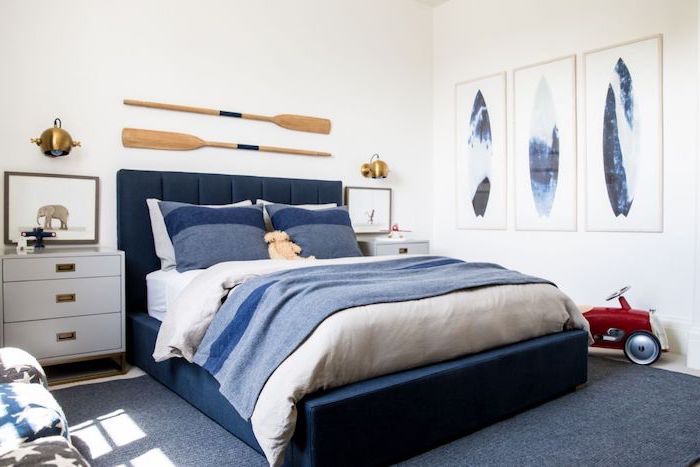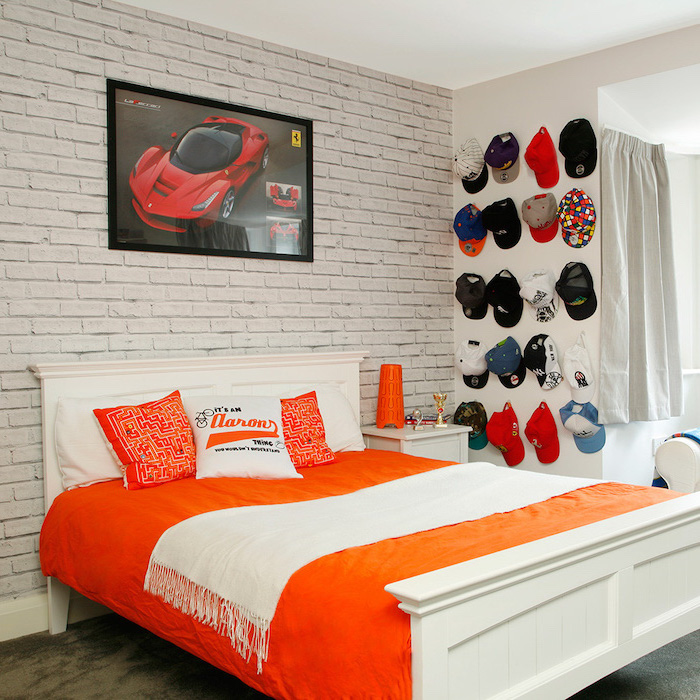 Gorgeous ocean theme with cool bunk beds for a shared bedroom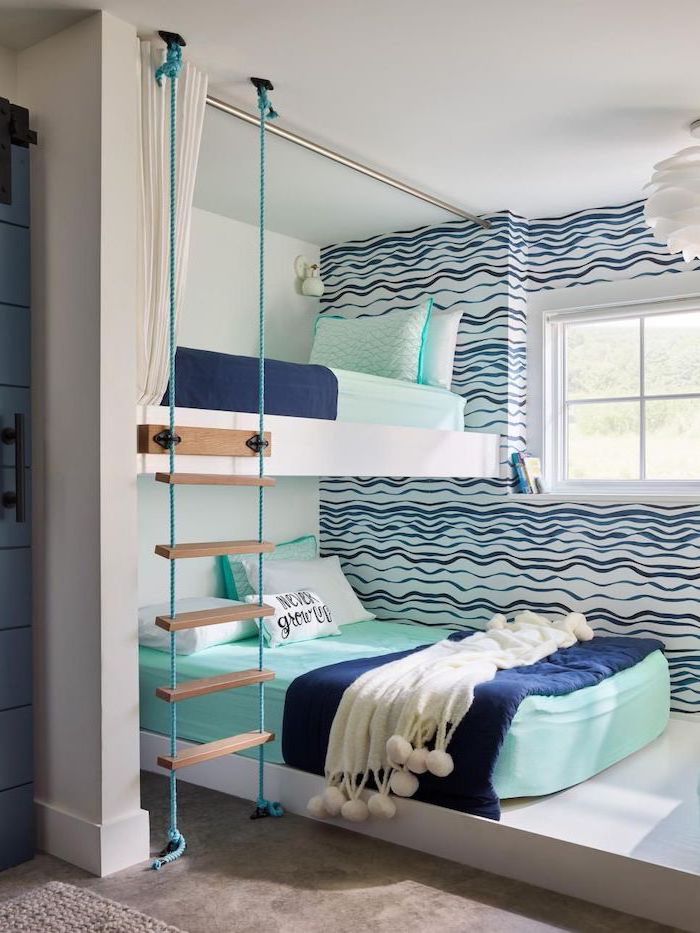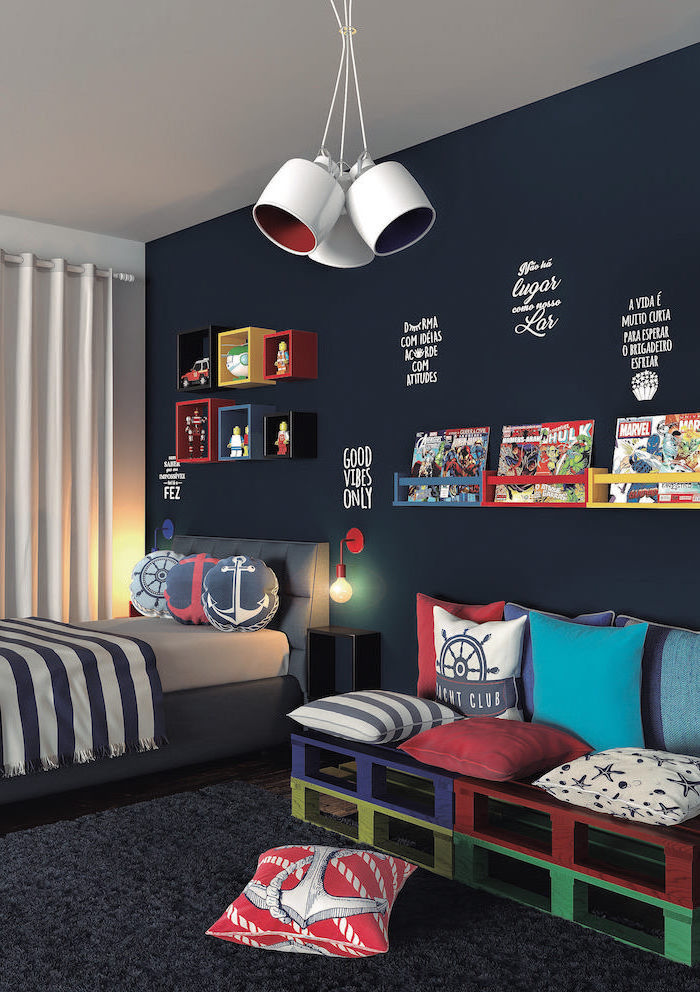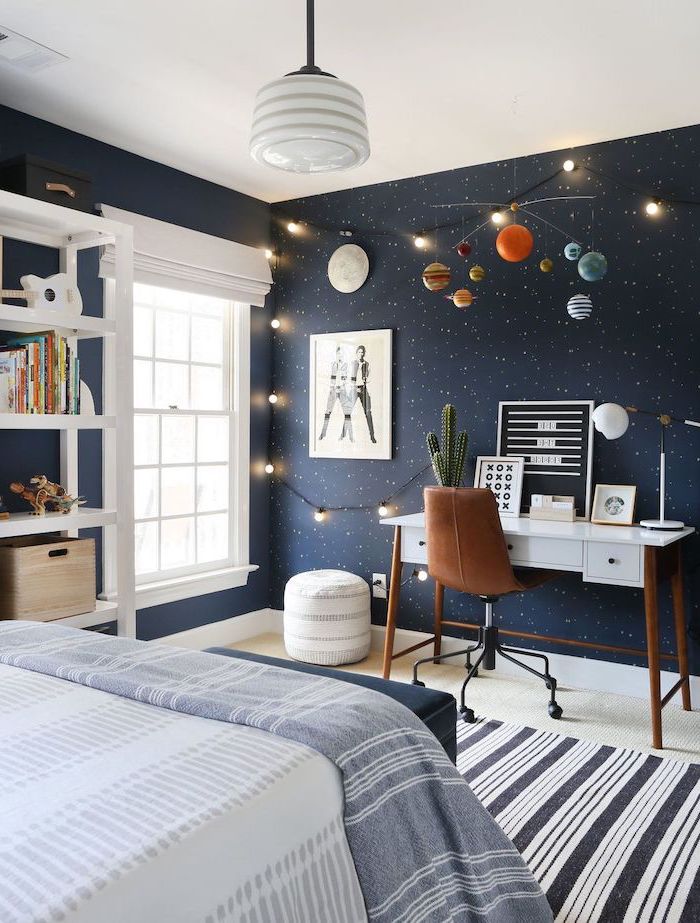 The dream of every basketball fan – Dwyane Wade, Kobe Bryant and Shaquille O'neal jerseys hanging above their bed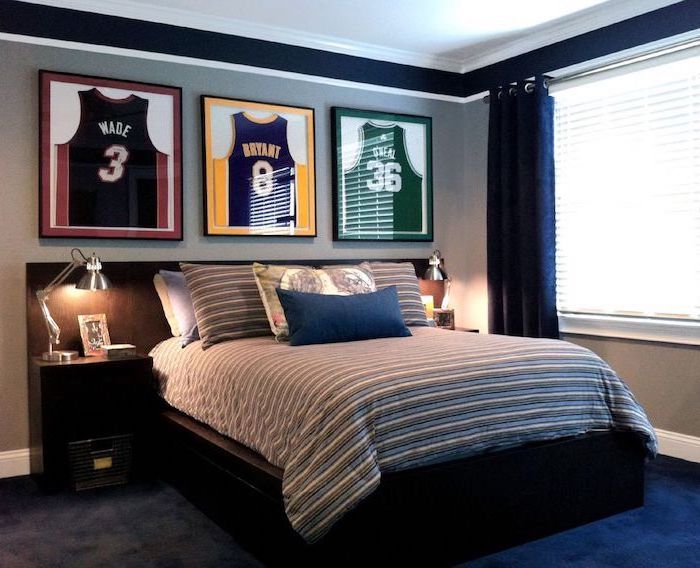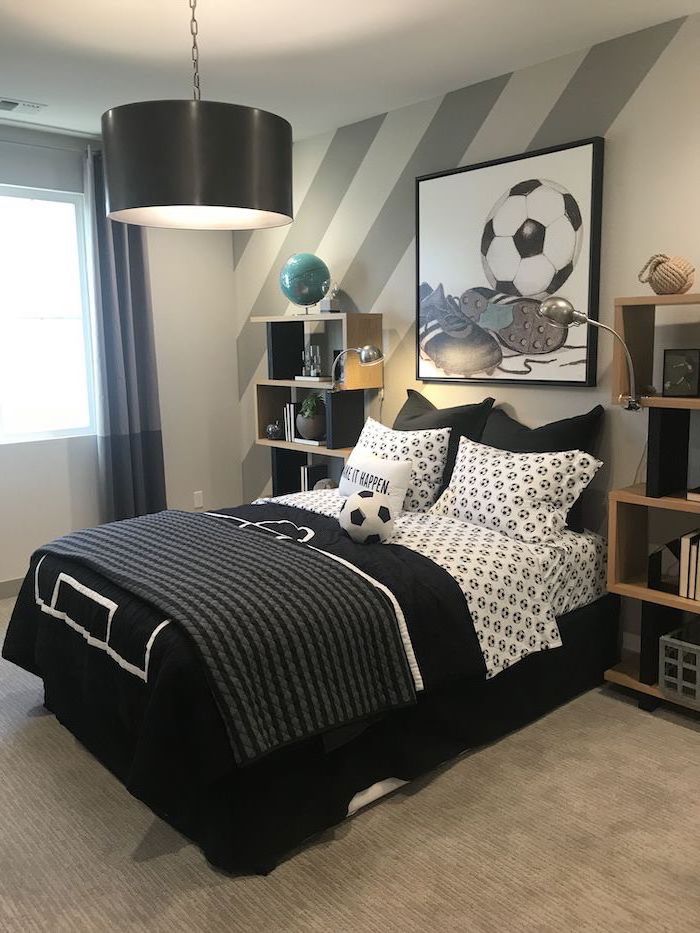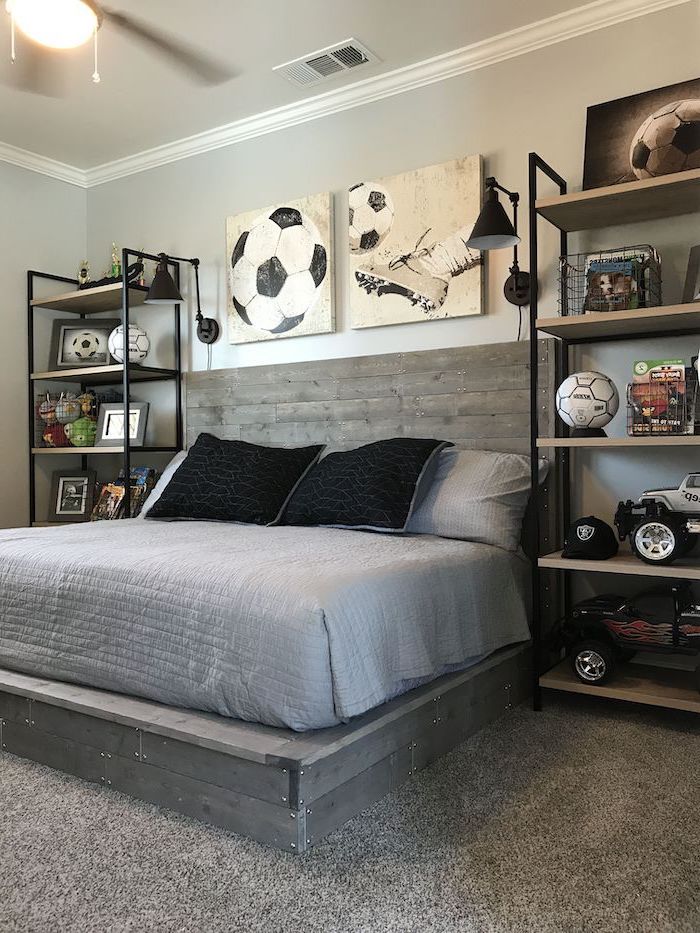 For the real gamers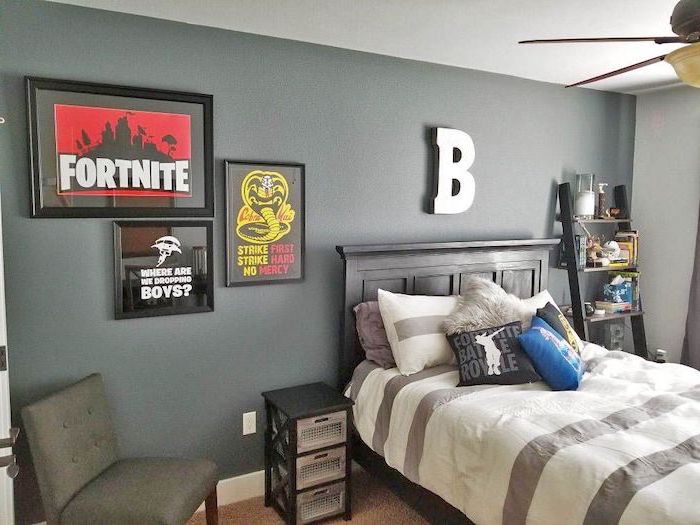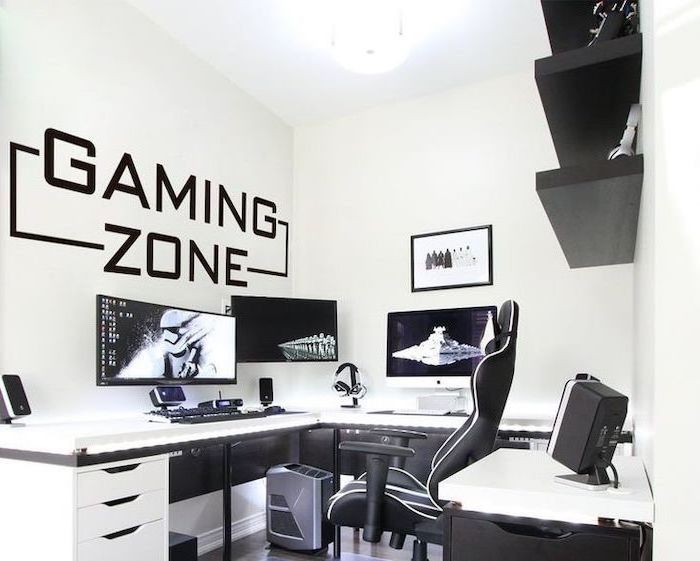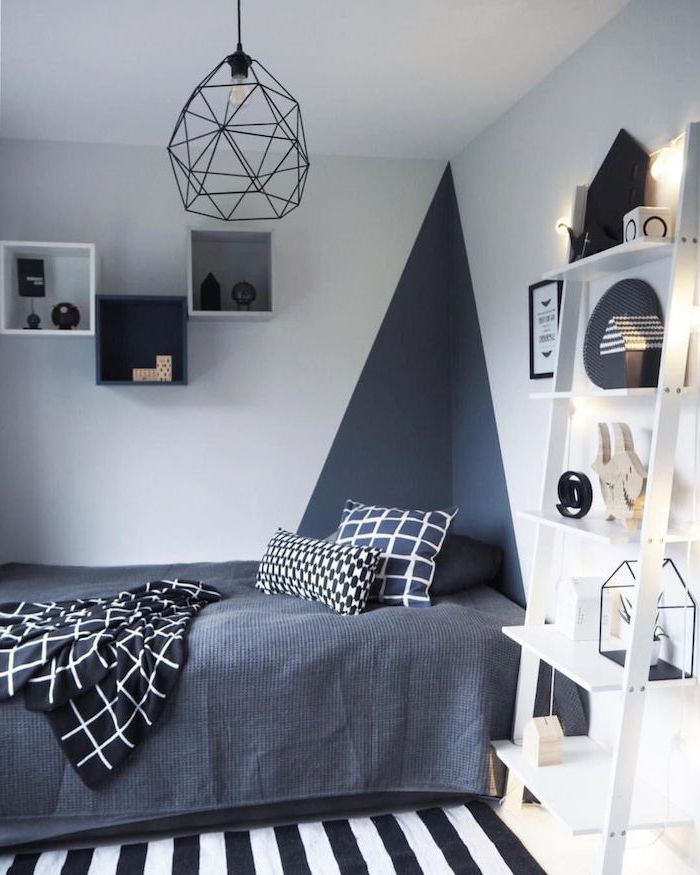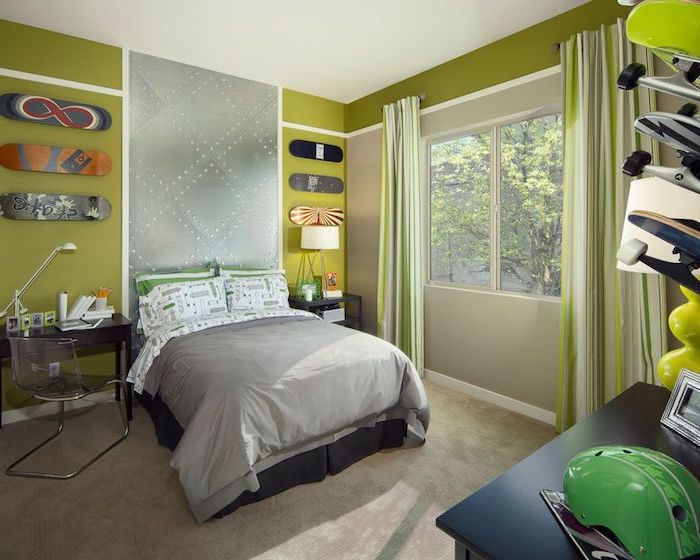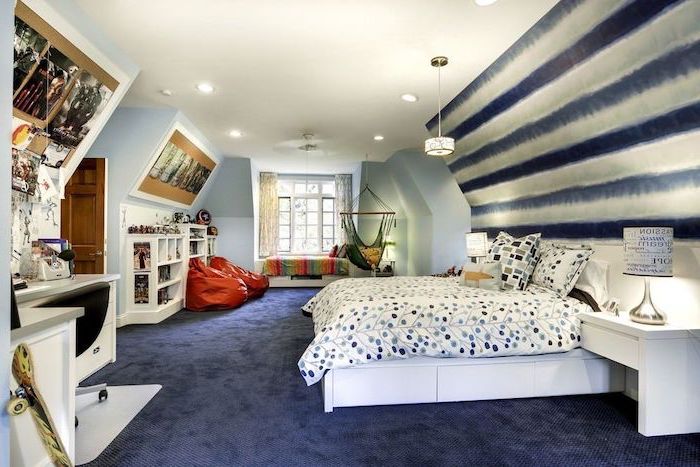 Make sure you have enough space to showcase all of his trophies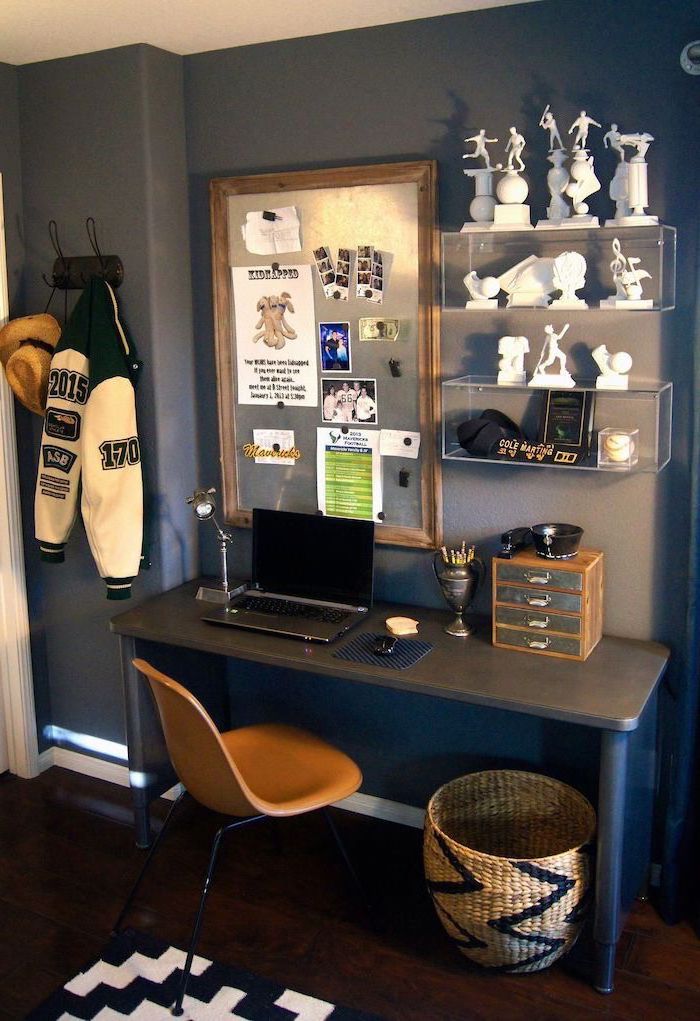 Cool boys bedroom ideas for the lovers of skateboarding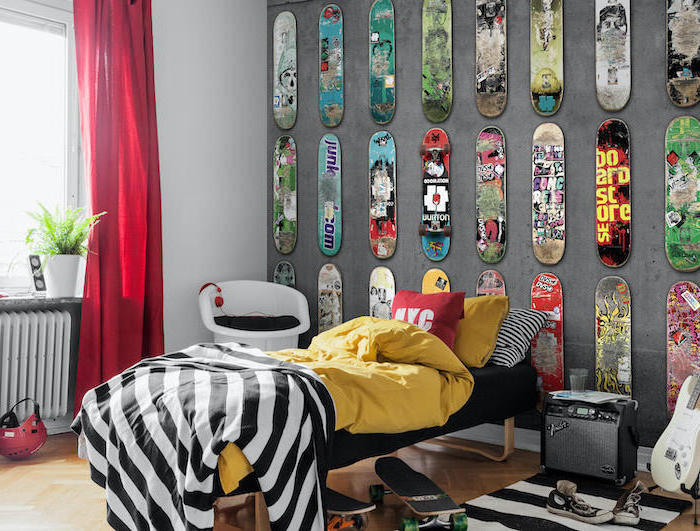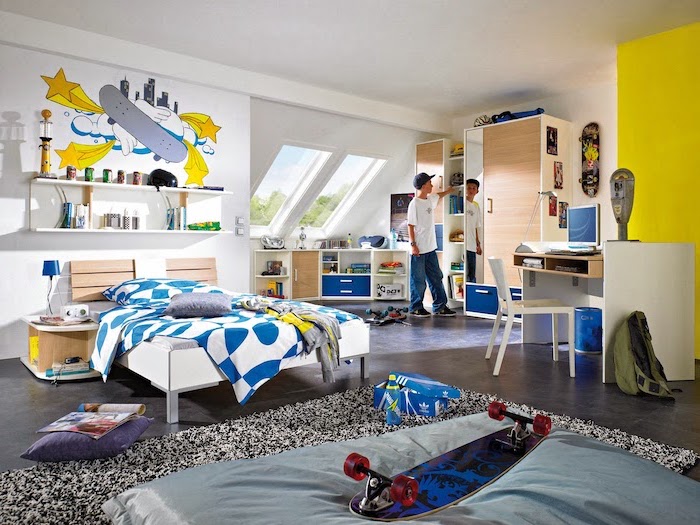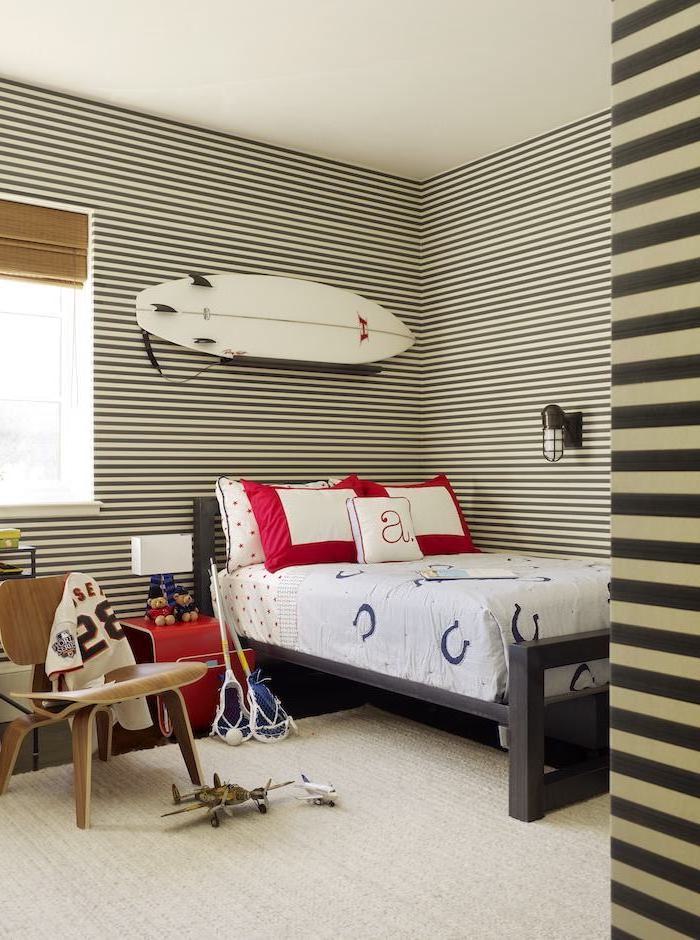 There is a way to decorate a cool bedroom for boys who have to share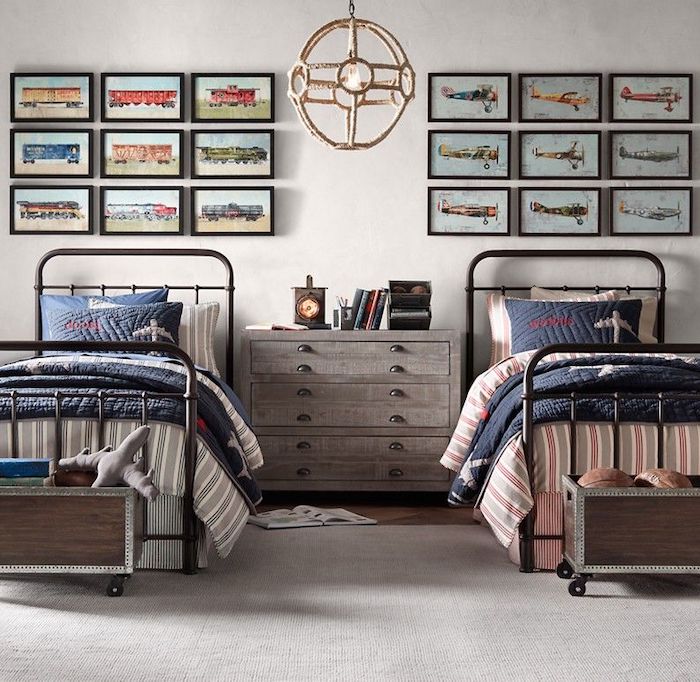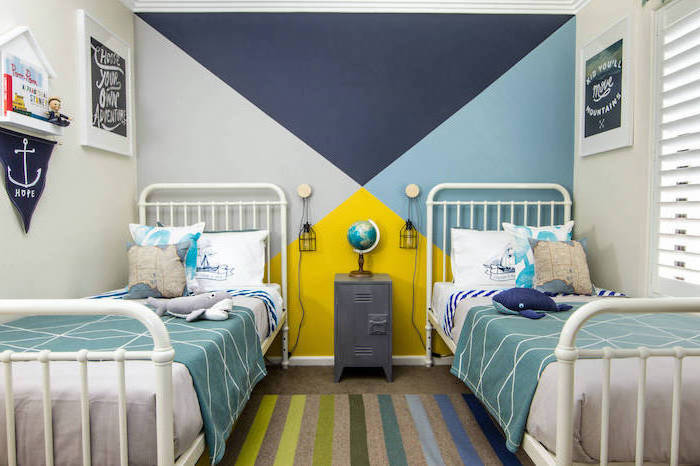 Boys bedroom ideas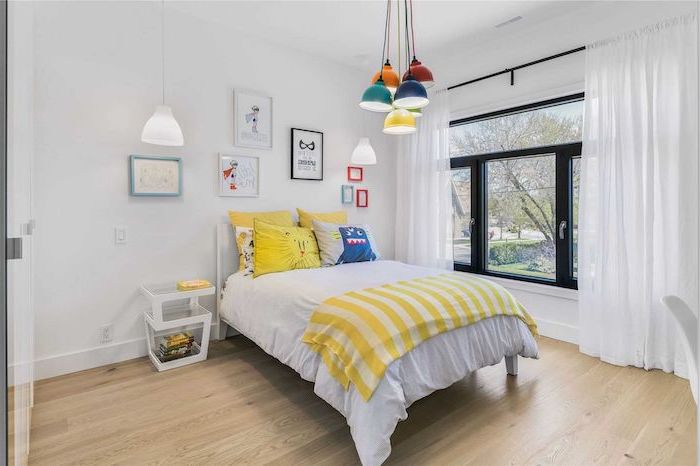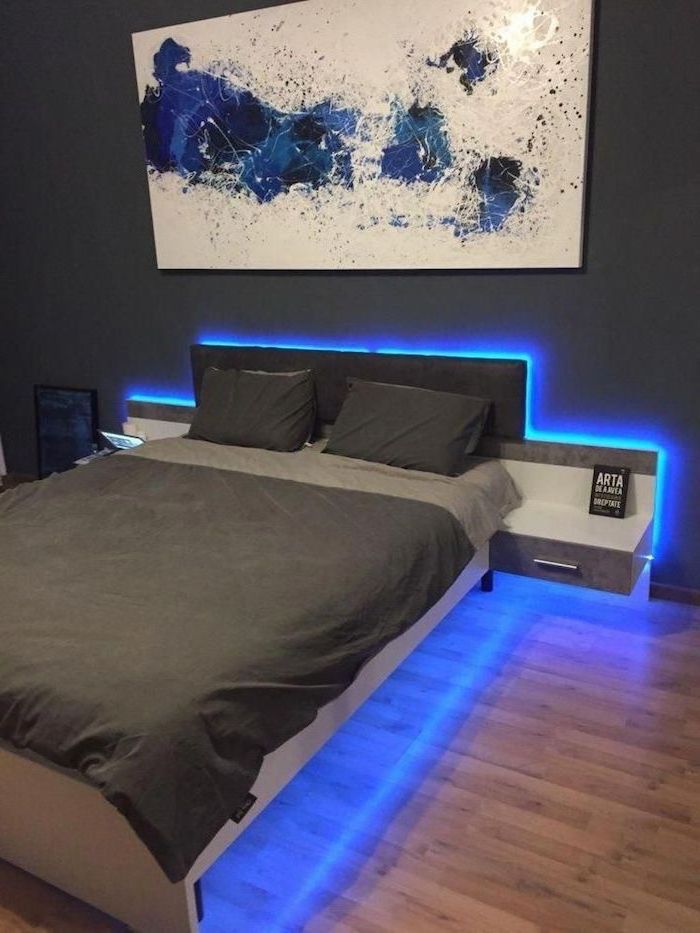 This room screams "I love music"