50 Awesome group Halloween costume ideas for your squad
Finally October has arrived. And we all know what comes with February – the spookiest holiday of them all, of course. First of all, if you haven't started planning yet, are you crazy? But, anyway, we get it, with everything that is happening around the world right now, you are excused. So, for all of the late planners, today we have prepared an article, which is dedicated to making you and your squad look flawless! We have gathered 50 group Halloween costume ideas. Some are pretty easy to recreate, others take a bit more preparation. Either way, however, you will definitely have lots of options to make your entire friend group look super cool this Halloween. So, keep reading and scroll through our gallery to find your group Halloween costumes.
Dressing up as a group for Halloween takes some planning and a lot of creativity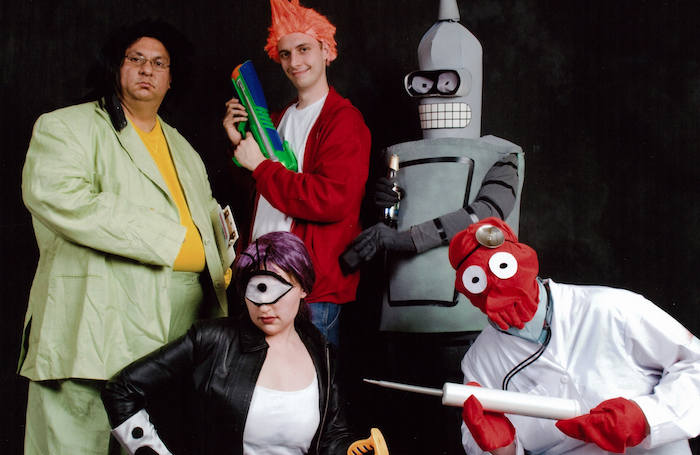 What are good Halloween costumes for a group?
First off, we need to start by saying that coordinating outfits for a larger group of people can be incredibly difficult. Even if you think you have a super creative idea, it might easily get shut down by other people from the group. When picking out costumes it is important to think about what the others like and what are your common interests. Favorite movies, TV shows, guilty pleasures, it is all up for debate. What's more, if there is some kind of an inside joke in your squad, recreating it might be the perfect Halloween costume idea. So, stop using that group chat just for sending each other memes, put it to good use and start brainstorming ideas.
The perfect girl group Halloween costumes – Bachelorette contestants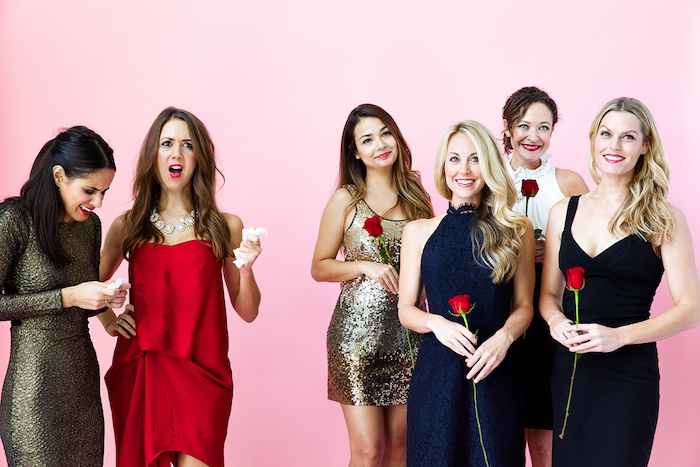 Group Halloween costume ideas
There are quite a few different routes you can take when it comes to figuring out your costumes. First of all, consider of course if the group is made up of only men or only women. If not, then consider how many people are of each gender and figure out the costumes accordingly. Another thing to consider is how much time you have. If the costumes are too intricate or are going to be ordered online, give yourself enough time, because sometime sites, which sell costumes might take longer to ship them, because they are swamped with orders. If you don't have enough time maybe consider costumes you can make up of things you already have.
You and your girl group can rock these fruits costumes just by adding a few details to dresses you already own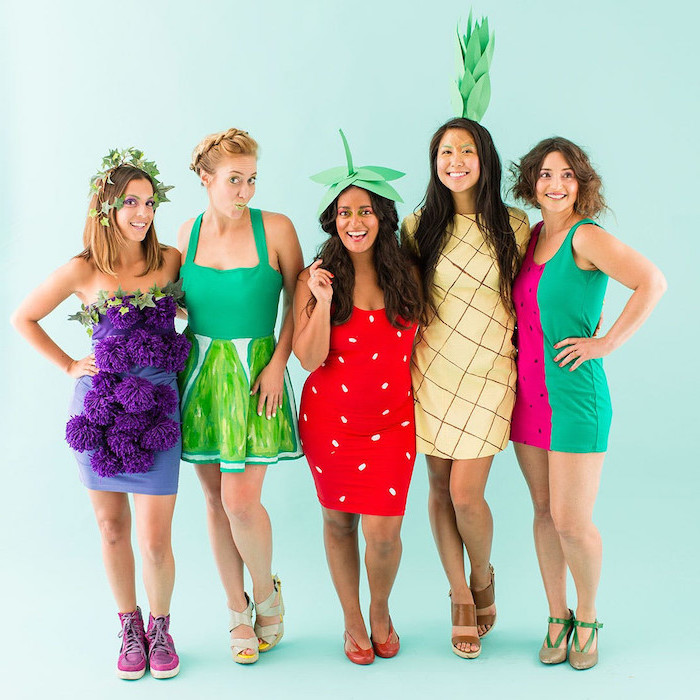 Costumes, inspired by famous characters
In general, when it comes to Halloween, people often dress up as their favorite characters. Whether it is characters from movies, TV shows, books, games, etc., they make for pretty interesting outfits. Not only do you get to be your favorite character for a day, you also get to show something you are passionate about. When it comes to group costumes, movies and TV shows with large casts are the perfect disguise. Star Wars, Harry Potter, Game of Thrones are just a few that come to mind. If you are lucky enough your group can consist of just the right amount of people to dress up as The Breakfast Club, the group from Stranger Things or the Plastics from Mean Girls, just to name a few.
Iconic film and iconic outfits – The Breakfast Club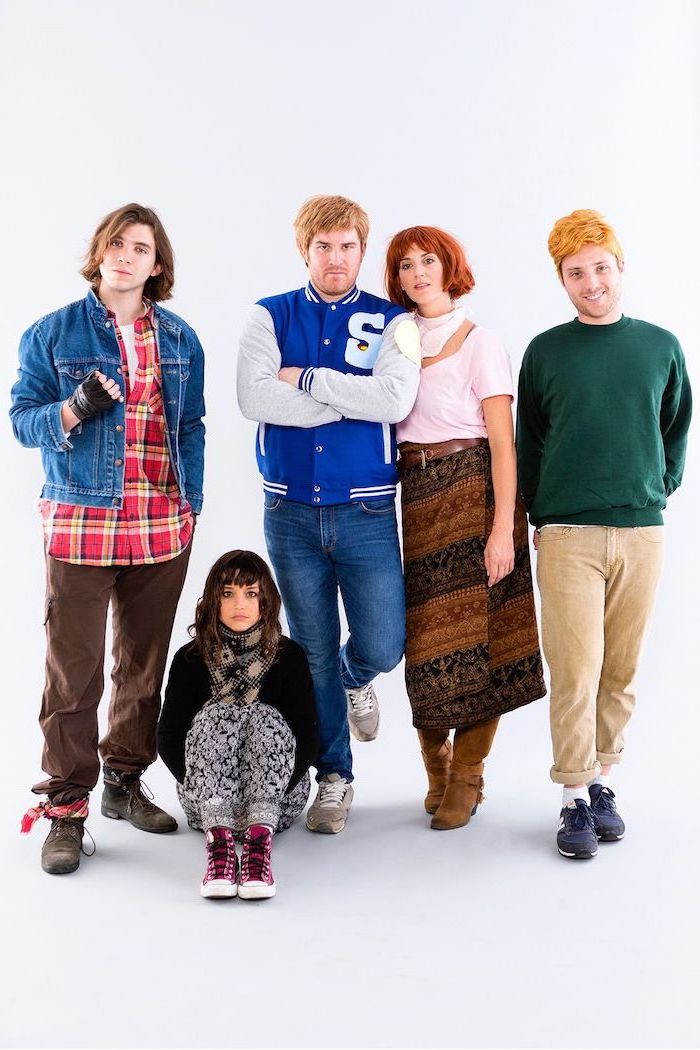 Group Halloween costume ideas, which pay respect to the monsters
The good news for any group is that there are enough monsters out there for everyone. Turn your squad into a supervillain group by dressing up as some of the most famous monsters. Vampires, mummies, witches, skeletons, werewolves, zombies, ghosts, choice is yours. You will definitely be the scariest group around if you decide to pay homage to the scariest beings ever. What's more you can be even more specific and dress up like Dracula, Frankenstein and other famous monsters.
Be the spookiest group around by dressing up as some of the most famous scary beings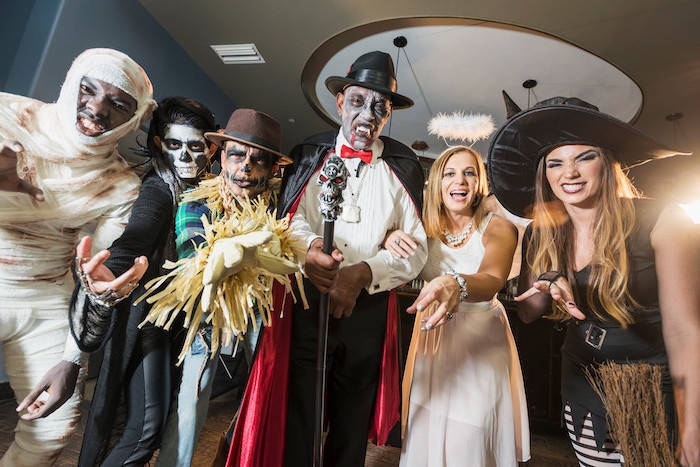 Celebrate big pop culture moments with your group Halloween costumes
You can choose to recreate the looks of famous musicians in their most iconic outfits, for example. If you are a fan of sports, you and your group can dress up as your favorite team. What's more, you can go as any team USA, biting on those gold medals. On the other hand, you can use make up and make yourselves look as pop art paintings. In general, individuals and things that left a lasting impression on pop culture are always options for a Halloween costume.
Dressing up as some real life legends will immediately give you and your squad legend status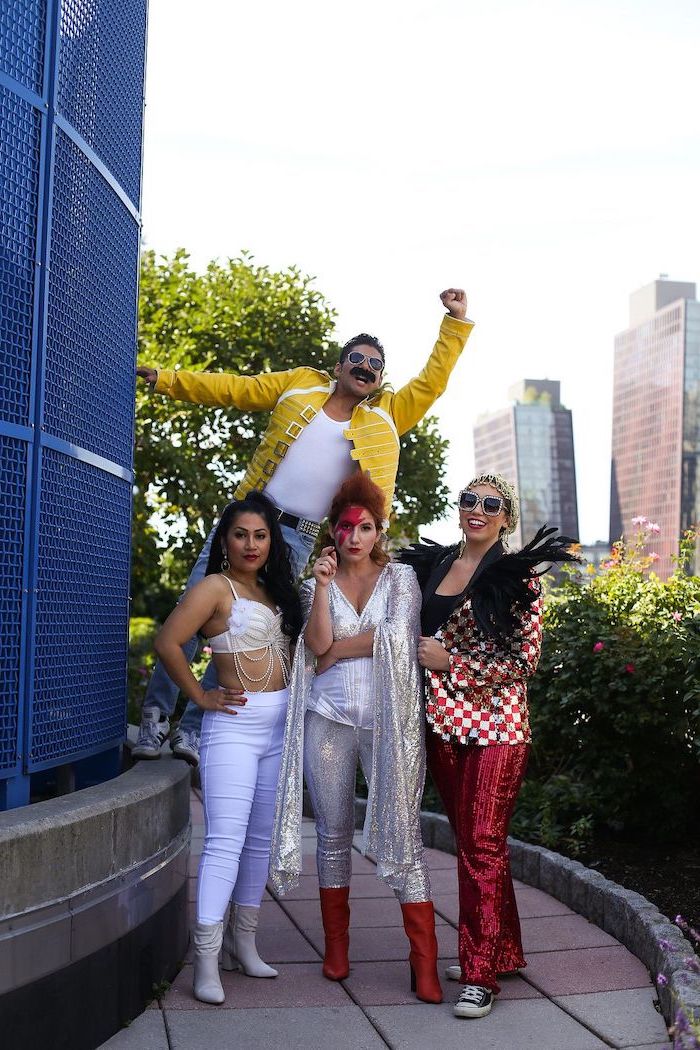 Dress up as superheroes
Whether you are a Marvel or DC fan, we all have a favorite superhero. And now with movies like Avengers and Justice League, we have seen what a team of superheroes can do. That is exactly why it would make perfect sense for you and your friends to disguise yourselves as your favorite superheroes. Who knows, maybe you can even end the never ending battle of Marvel vs. DC. Plus, you get to feel super powerful for one evening. Just don't go off trying to save the world, please.
Costumes that scream girl power – Wonder Woman and the Amazons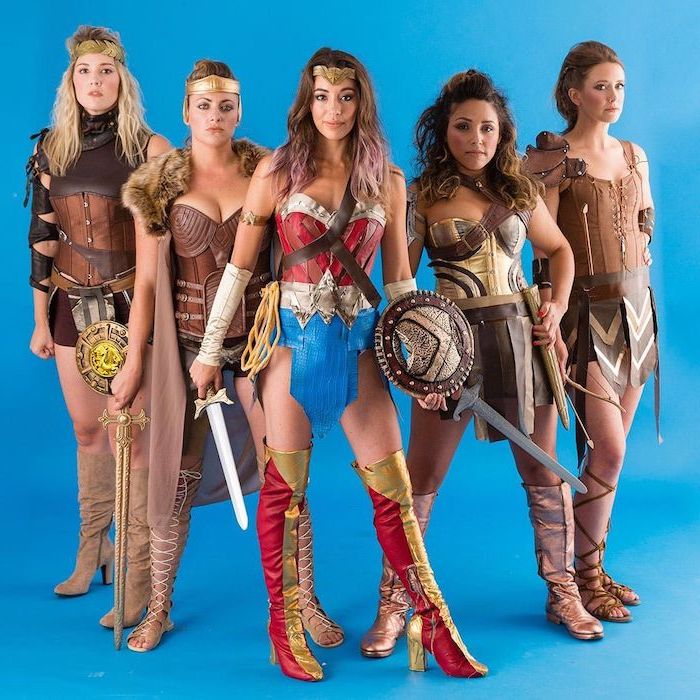 Group Halloween costume ideas inspired by a certain era
There are some eras out there which are truly iconic and separate themselves from the rest. The 20s, 80s and 90s, for example are perfect examples of how a decade can be recognised just by the clothes someone is wearing. So, if you are a fan of The Great Gatsby, for example, why not follow suit and put on those dapper clothes and transport yourself to the 20s. When it comes to the 90s, your costumes might be easy. After all, the style is definitely having a come back in 2020. So, this costume idea can be perfect for a last minute party invite.
The 20s were such a crazy era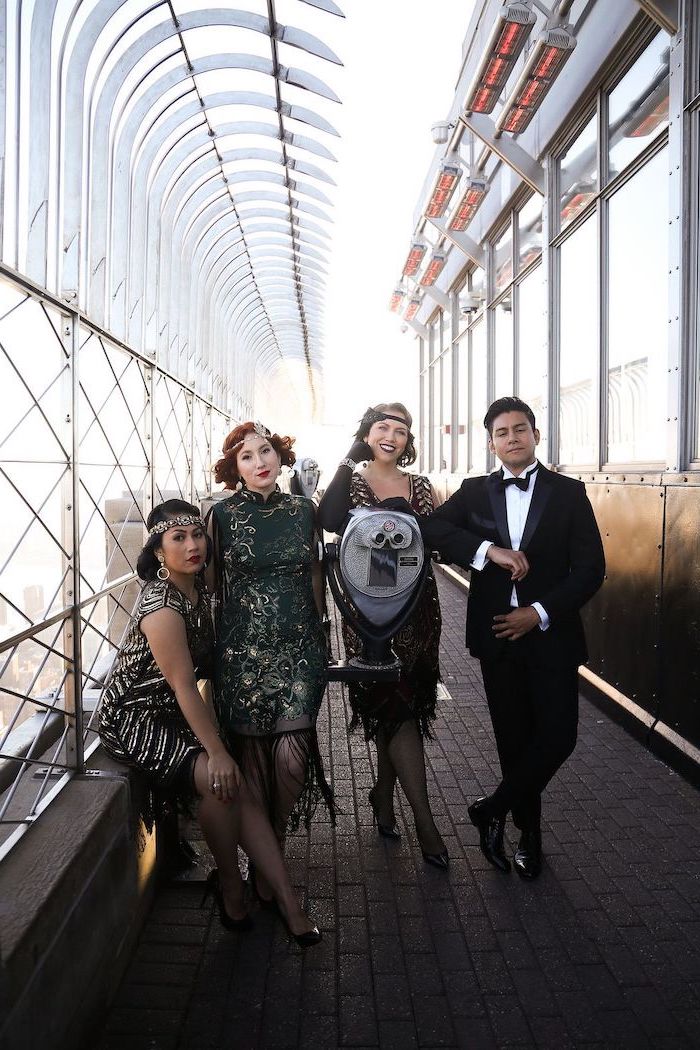 Now scroll down to find even more cool group Halloween costume ideas – like these girl disguised as people from The Matrix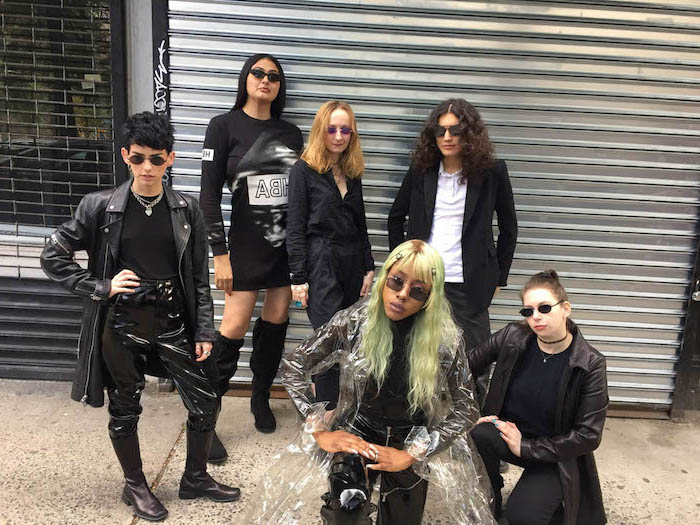 Or you can always go as Smurfs – funny group Halloween costumes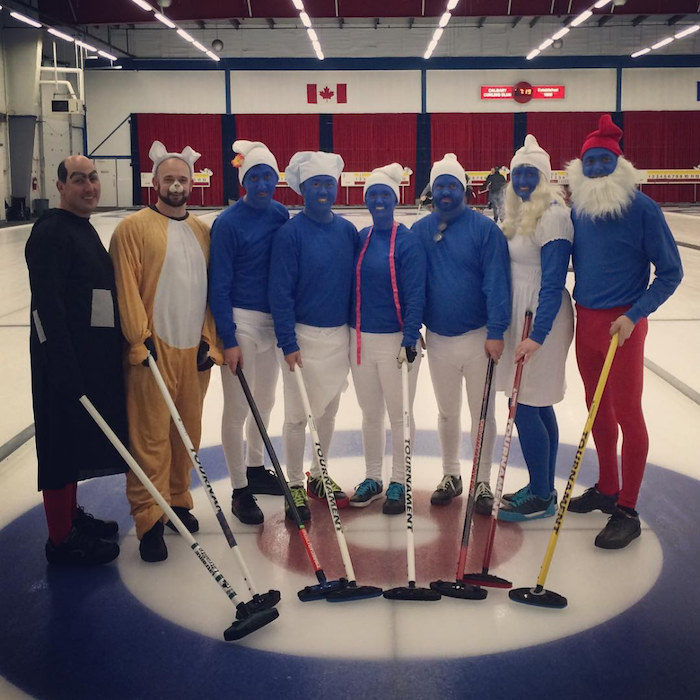 And how about these cute group Halloween costumes inspired by Sesame Street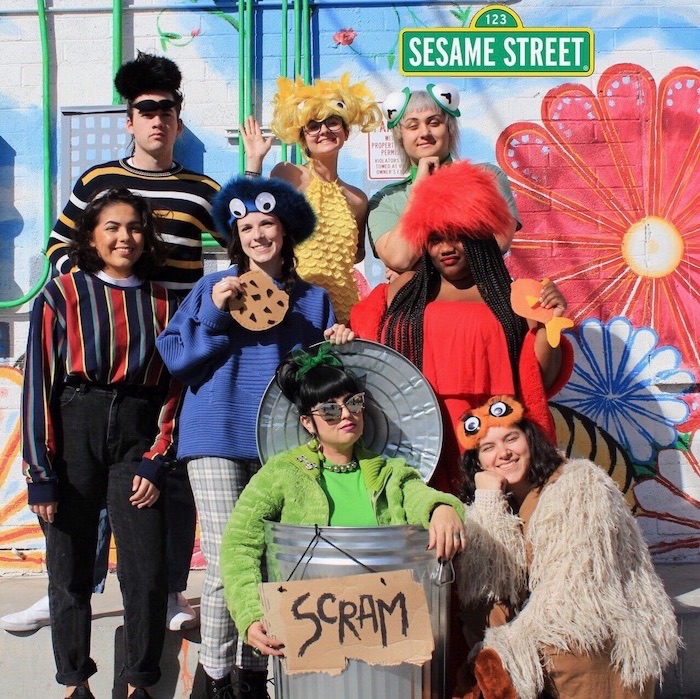 Game of Thrones is a never ending source of characters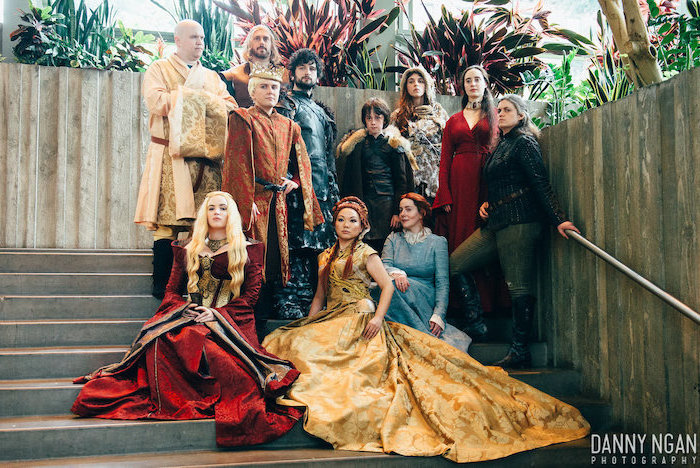 Last minute Halloween costumes – these gorgeous ladies are dressed as Fanta flavors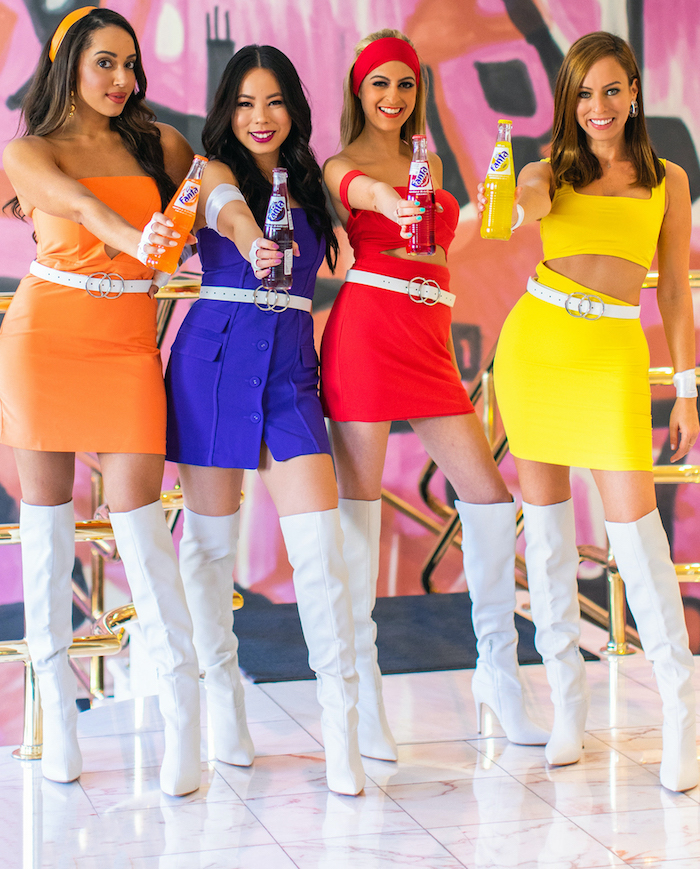 Another never ending source of characters – the Harry Potter franchise
If you and your group love Star Trek, these costumes are just for you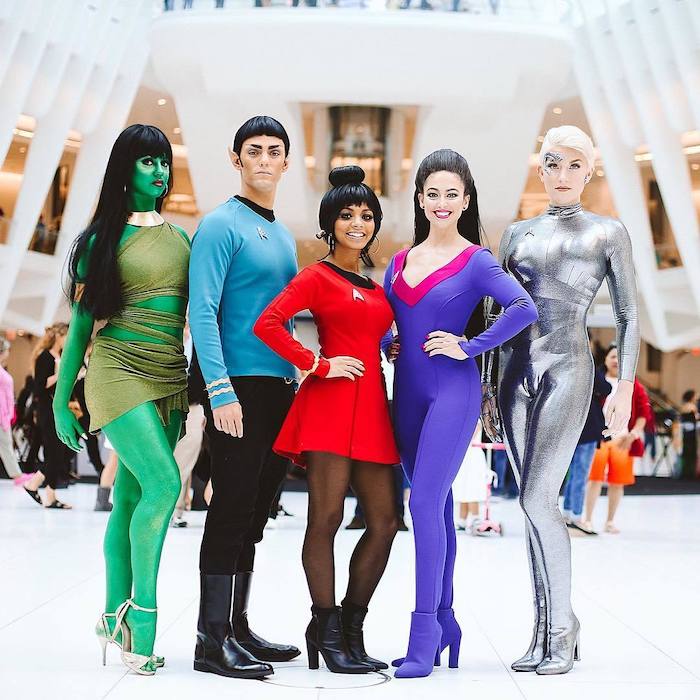 Dress up as LEGO people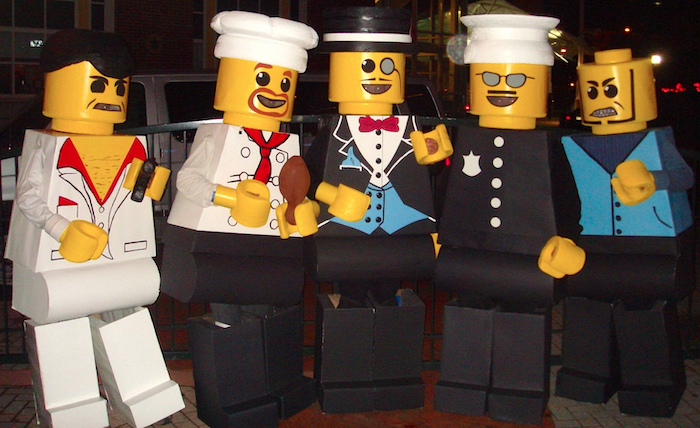 Or the fun Minions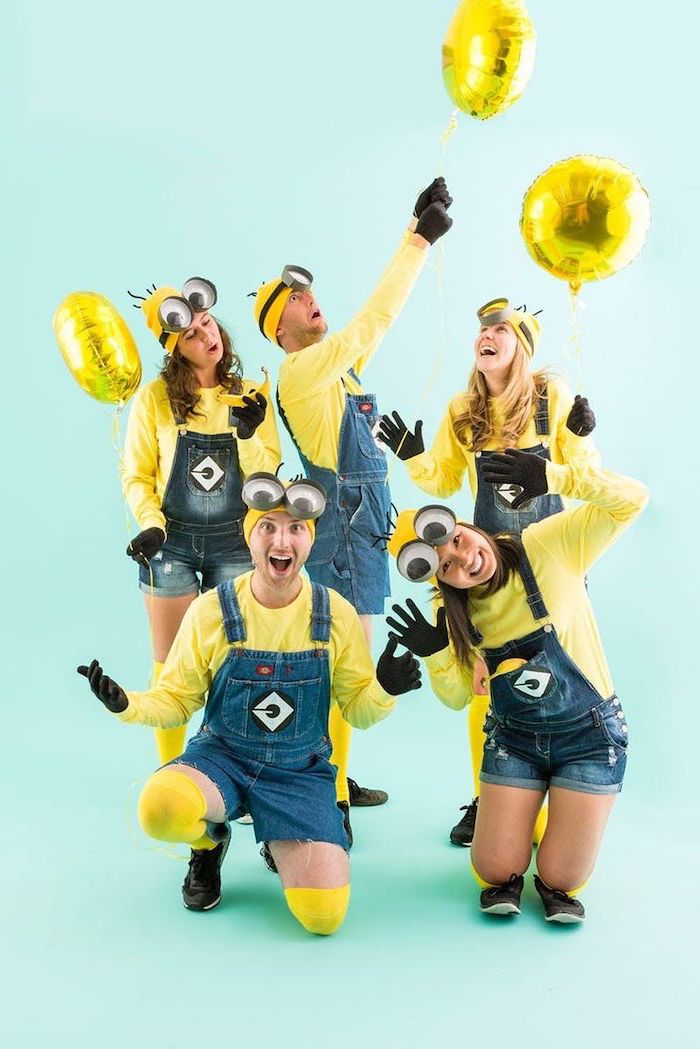 Guardians of the Galaxy is one of the funniest superhero films out there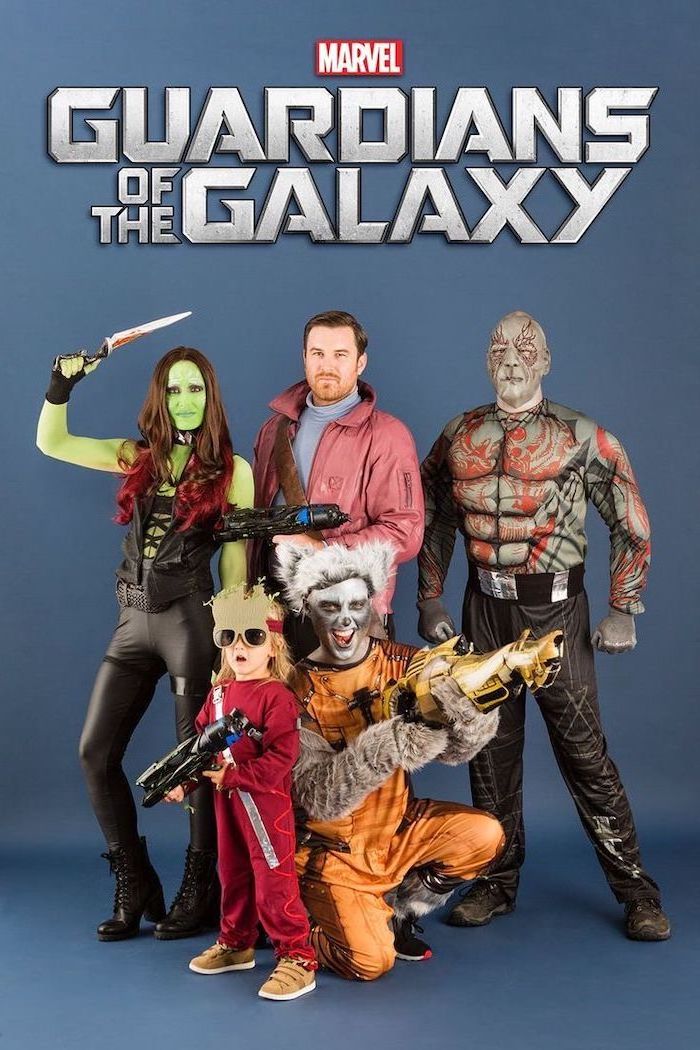 Mean Girls will always be a classic
Backstreet's back! All right!
These girl are paying tribute to Tom Hanks' most famous movie roles
Orange Is the New Black is a super popular show and perfect Halloween costume ideas for girls
Stranger Things took the world by storm becoming one of the most watched TV shows on Netflix
Teenage Mutant Ninja Turtles – female version
The Losers Club from It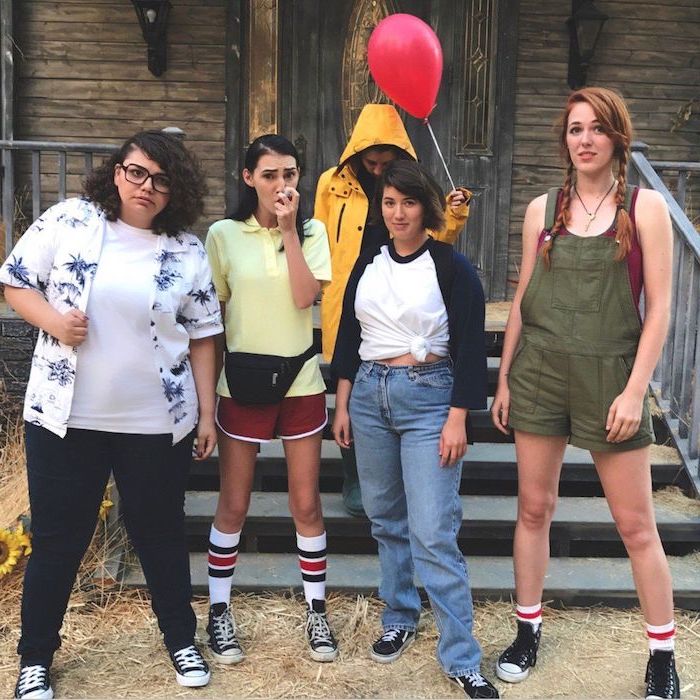 Lord of the Rings is another franchise full of characters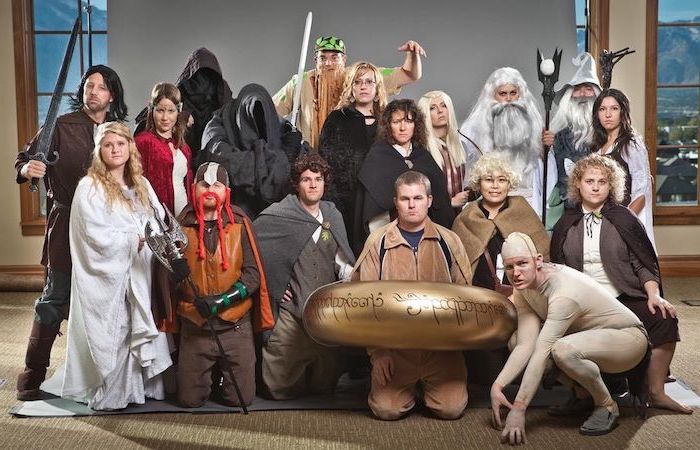 The boys from The Sandlot
Cruella DeVil and her dalmatians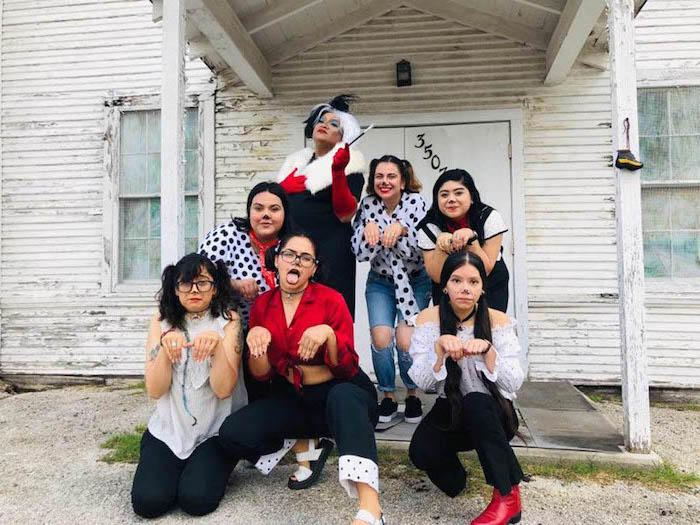 Johnny Depp's most famous characters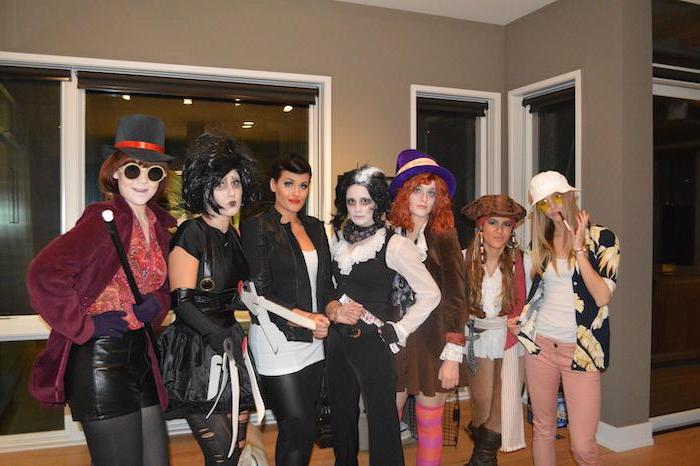 The beautiful Disney princesses
A Whole family dressed as characters from The Wizard of Oz
The Heathers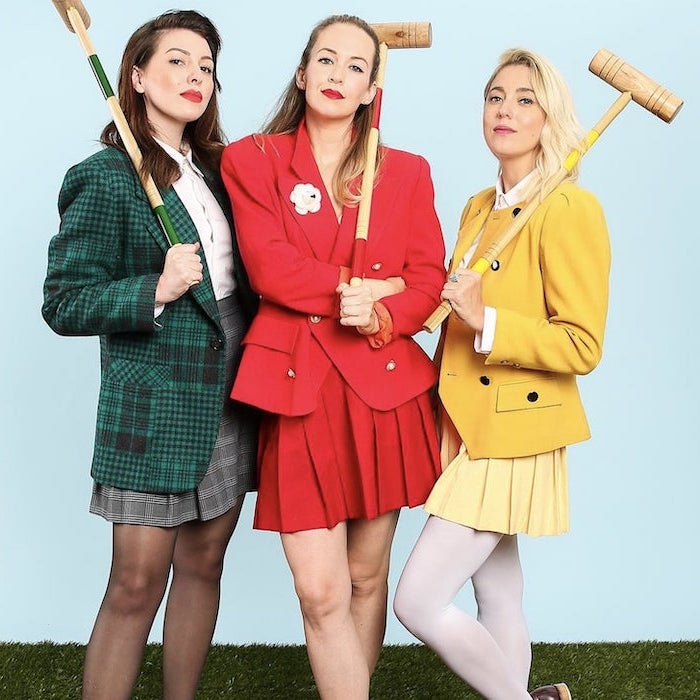 Cute idea for a costume – The Powerpuff Girls