Sliding vs Folding Wardrobe: which one is better for you?
Wardrobes have become a prerequisite for modern homes. Apart from being superiorly practical, they add an element of contemporary style to a bedroom – or any part of a home for that matter. Determining which type will suit your needs and taste can be tricky, however, because there really are so many different designs to choose from.
In this guide, we'll compare sliding door wardrobes with folding (or bi-folding) door options.
A beautiful chic wardrobe with folding doors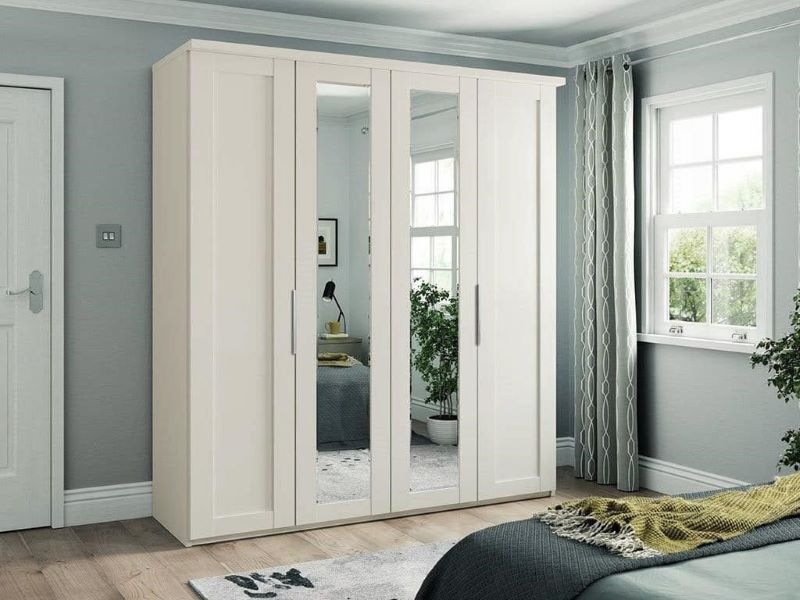 What is the difference between a Sliding Door Wardrobe and a Folding Door Wardrobe?
The one thing that these two wardrobes have in common is that they're both great space-saving solutions. But other than this factor, they're somewhat different in design. For example:
Sliding door wardrobes have doors that open and shut by sliding sideways on runners, rather than swinging (or folding) outwards on hinges.
Folding wardrobes (commonly referred to as bi-folding wardrobes) have doors that fold open by neatly stacking together like a concertina.
Let's look at each design's pros and cons to get a better idea of their defining features:
Sliding mirrored wardrobe by Instrument furniture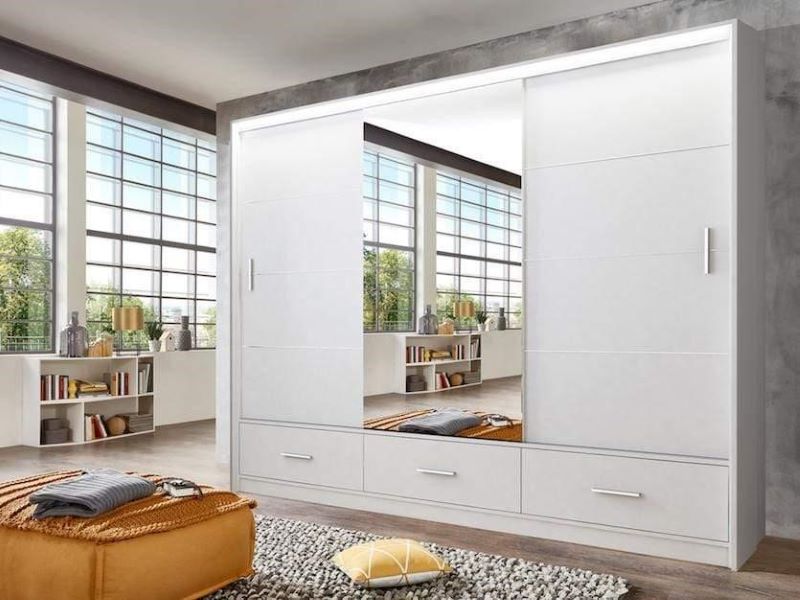 Pros and Cons of Sliding Wardrobes
Pros of sliding wardrobes
They save space: A sliding wardrobe does its owner a favour by taking up less space than a hinged wardrobe. There are no doors that open wide so that they get in your way, which means you'll have more room to move about in front of the wardrobe.
Stunning minimalist design: The doors are sleek and modern and usually forgo handles so that they can gracefully glide from side to side.
Access your belongings with little fuss: Sliding doors make it easy to get in and out of your wardrobe. Simply slide open the panel concealing the items you want, and you can dive in without a swinging door getting in your way.
Make your room feel larger with a mirrored sliding door. Because sliding doors don't fold, there's enough room to add a large mirror (or mirrors) to the exterior. Mirrors can be used to reflect light and make a space seem larger than it is.
Cons of sliding wardrobes
Limited wardrobe access: The downside of a sliding door wardrobe is that you won't be able to access all your belongings at once. This is because the door slides over to the side, covering a portion of the unit.
A bi-folding wardrobe example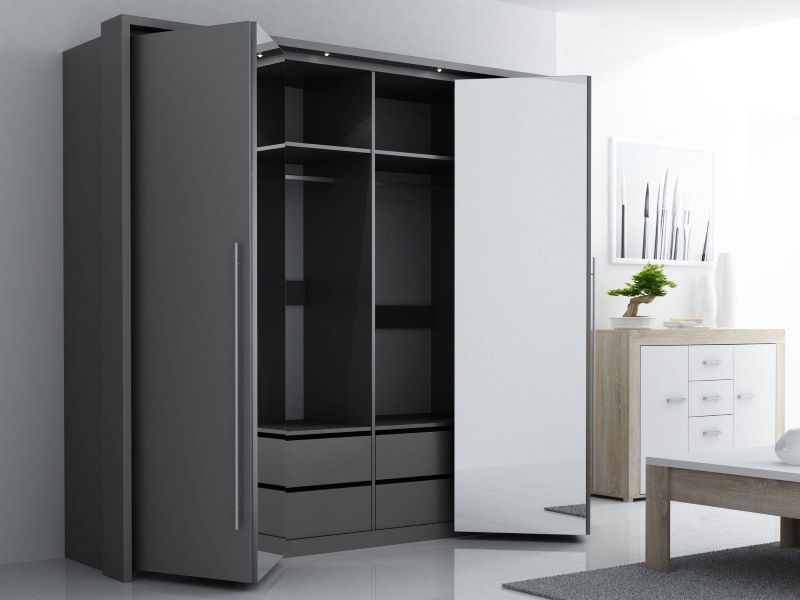 Pros and Cons of Bi-fold Wardrobes
Pros of folding wardrobes
They save space: Bi-fold wardrobes do take up space in front of the wardrobe, but not nearly as much as a design with hinged doors. This is because they "concertina" open, taking up only a small (tiny) portion of a room.
Provide full wardrobe access: Folding wardrobes open to provide access to all areas of a wardrobe at one time. This is brilliant if you need some outfit inspiration!
You can play around with unique door handles: Unlike many sliding wardrobes, folding wardrobes boast handles. These handles may not make the wardrobe look sleek, but you do get interesting and modern designs that can be used to add intrigue to a room.
Add slim mirrors: Sliding doors are best for large mirrors (with some stunning full-mirrored doors to choose from). But this doesn't mean you can't have mirrors on folding doors. Slim-fit mirrors can be added for style, practicality, and to brighten up a room.
Cons of folding wardrobes
Limited choice: If you're looking for variety, then sliding door wardrobes may cater better to your needs. There seem to be fewer folding door options to choose from these days – although many high-end wardrobe manufactures do still show a fondness for this design.
Ultra-modern sliding wardrobe door inspiration by Instrument furniture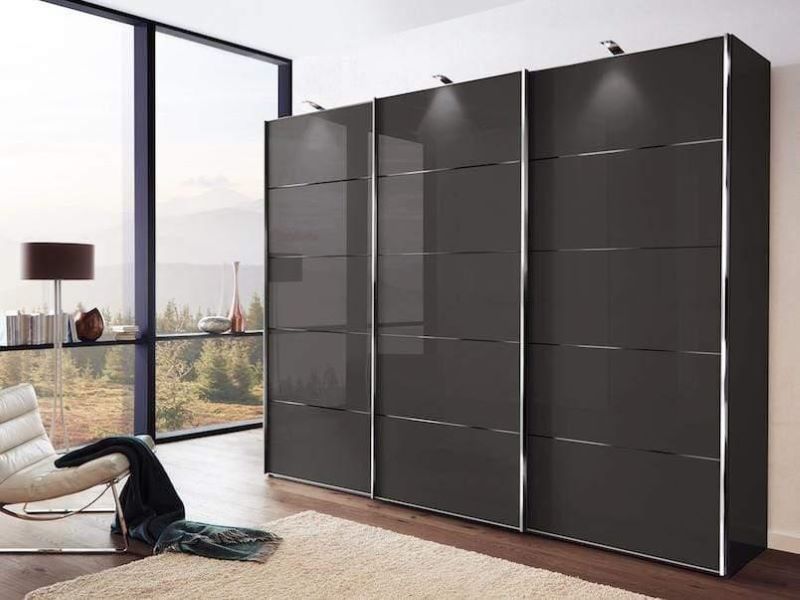 Choosing the right wardrobe for you
Choosing the wardrobe door for you comes down to two things: the space you have in your room and your personal taste. If you need a smaller wardrobe for a tiny bedroom, then bi-fold doors may be the better choice. They take up little space but are still open wide enough to give full and easy access to all your belongings.
If space isn't a huge concern and you want a higher-end look, or to install full-length mirrors, then a wardrobe with sliding doors may be a better fit. These wardrobes complement contemporary homes and apartments well. The one drawback is that you will only be able to access your wardrobe one section at a time.