Give Your Home A Modern Twist With These Kitchen Backsplash Ideas
Summer is the season for renovating. Now is the perfect time to freshen up your home and give it a modern and contemporary twist. If you are working on a budget, or don't really need a full renovation, there are still a few things you can do. Even small things can change the whole appearance and vibe in your home. In this article, we are going to focus on the kitchen or as it also known "the heart of the home". In general, redesigning your kitchen can be quite expensive. If, however, you are just looking to bring some more character to it, our kitchen backsplash ideas are just what you need. Changing your backsplash can make such a difference, trust us. So, keep reading to find some tips and tricks on how to pick the most suitable backsplash for your kitchen.
Even small changes can bring a whole new vibe into your kitchen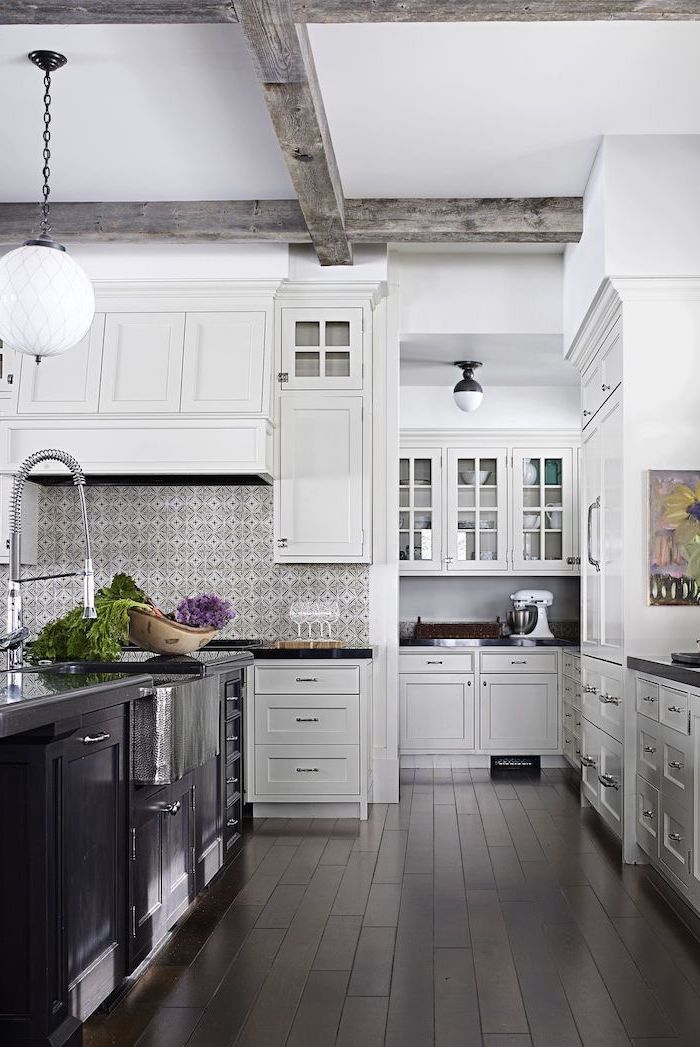 Of course the first thing you need to think about when choosing a backsplash is your kitchen's style. There are a few backsplashes, which are very popular with certain interior design styles. One can say they almost define the style. Farmhouse, for example can be easily recognized by the white subway tiles. They definitely are a staple of the backsplash ideas. If you are looking for something a bit different, however, which is going to bring a lot more character to your kitchen, you have come to the right place. So, keep reading to find out what other options you have when it comes to kitchen backsplash ideas.
Subway tiles are definitely the most popular kitchen backsplash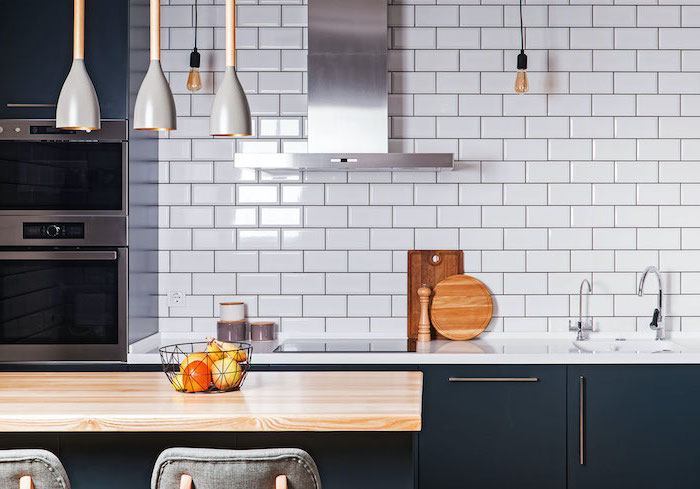 Wood
It may seem like a weird idea, but wood makes for a pretty interesting backsplash. So, if you are thinking outside the box, you can use wooden tiles, plywood or even peel and stick tiles, mimicing wood. The results are going to be eye catching either way.
Try adding a wooden backsplash to your kitchen for extra coziness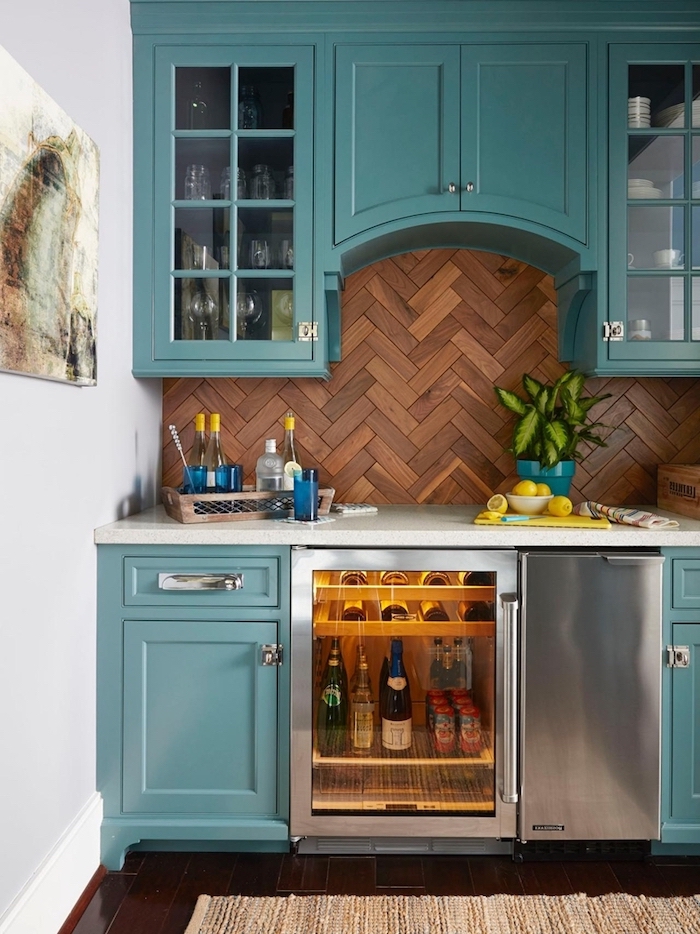 Tiles with patterns
If you are looking to add that extra wow factor to your kitchen, tiles with patterns are the way to go. For example in the photo below you can see gorgeous tiles in an art deco style with geometric shapes, bold lines and a color that pops. What's more, they bring in the accent in the kitchen and fit perfectly with the dark countertops.
Don't be afraid to use cool tiles with patterns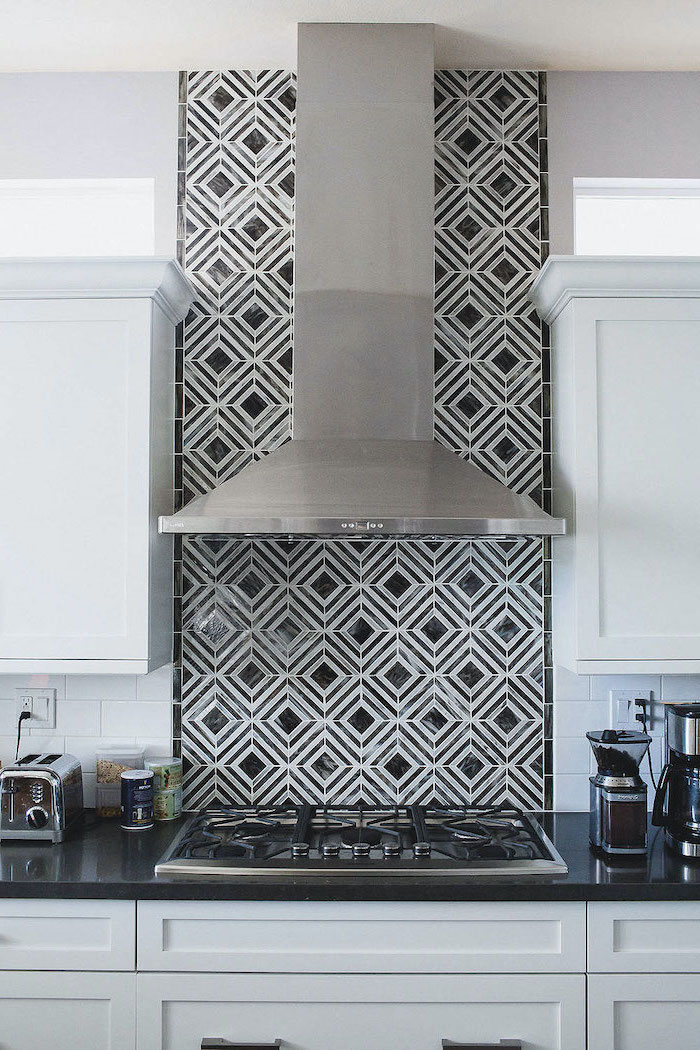 Kitchen backsplash ideas with mix and match tiles
This is a perfect way to add some color to your kitchen. Mix and match tiles in different colors to add an accent to your backsplash. If you are not ready to risk with a multi-colored backsplash, you can always stick to neutral colors, such as white or gray and add just a little touch of color with a few tiles in the same color.
Mix and match colors to create a cool kitchen decor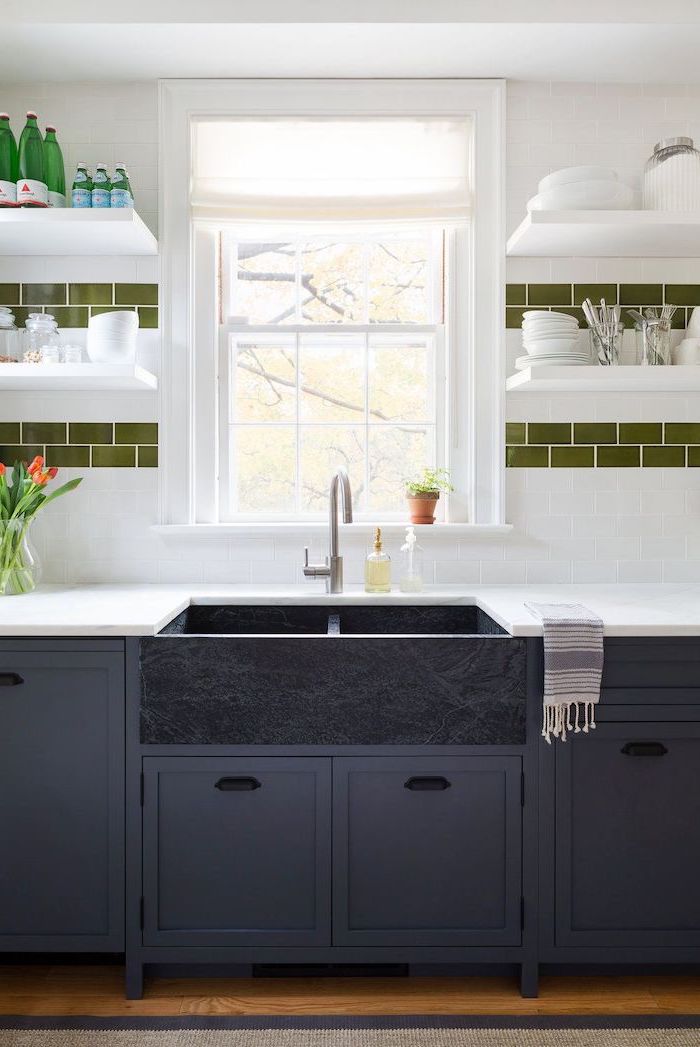 Stone
Using stone of any kind, shape or form will showcase your creativity and adventurous spirit. Stone has been a part of interior design for a very long time. Using it, however, as a backsplash can be very intriguing and will definitely catch the attention to anyone who enters your kitchen.
This black granite kitchen backsplash is absolutely stunning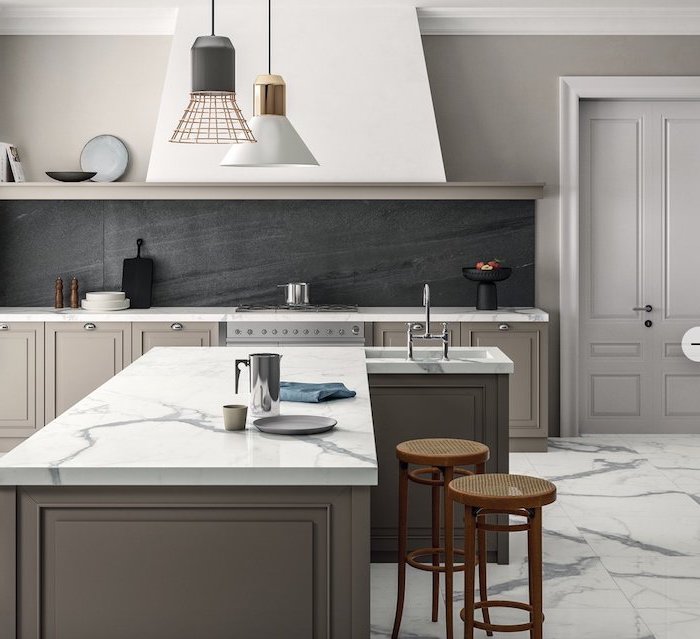 Marble is another type of stone which looks super stylish and elegant in a kitchen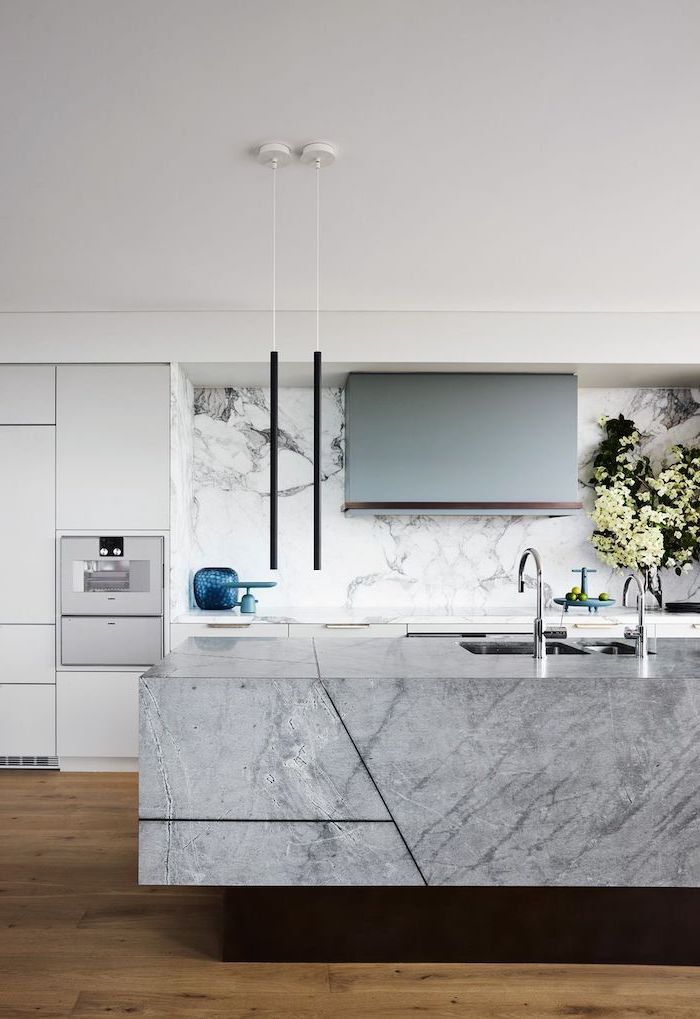 Wallpaper
The pros of using a wallpaper is that you get to pick from so many different patterns, colors and designs. If you are looking for a fun, creative and eye catching backsplash, get a wallpaper with a cool print. If you are afraid that it might get wet or ruined easily, fear not, because you can easily get a waterproof peel and stick wallpaper.
Just look at this example of how beautiful a kitchen can look with a wallpaper backsplash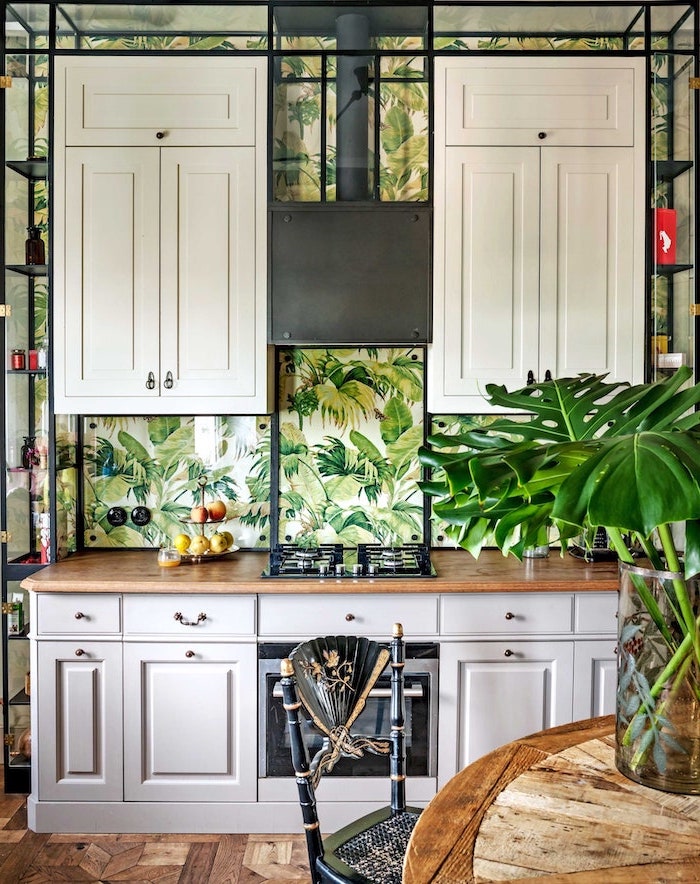 Shiplap
Another way to use wood in your kitchen is with shiplap. It brings a farmhouse feeling with a modern twist. Especially if you decide to have it in any color, other than plain white. Furthermore, it will make your kitchen so much cosier.
This gorgeous black shiplap backsplash is the perfect addition to this modern farmhouse kitchen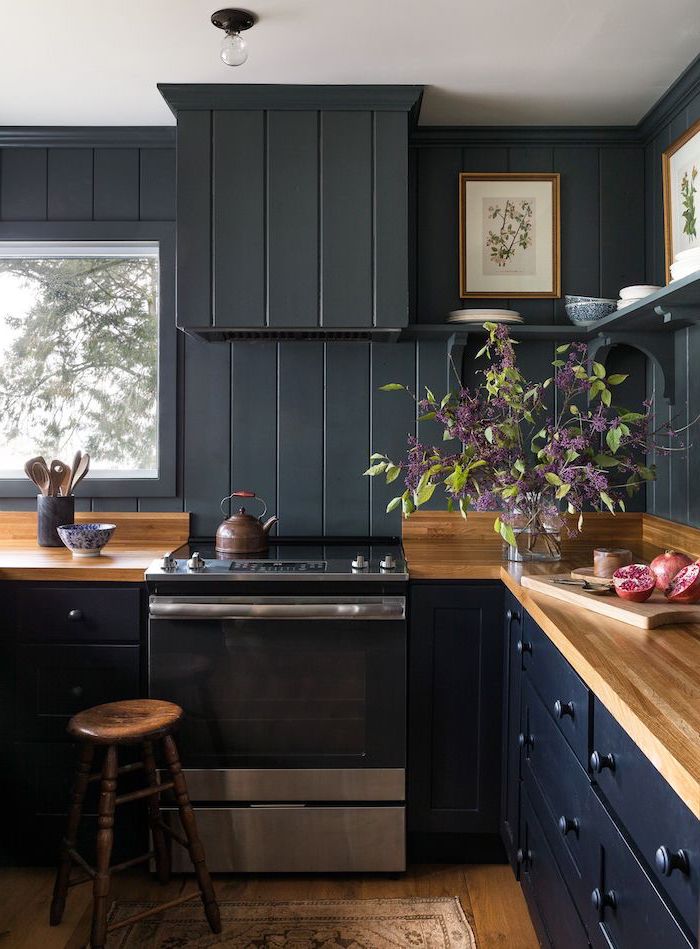 Chevron
The chevron pattern is really cool either way. But when you make it your kitchen backsplash, it is especially beautiful. Even more so, if you add a pop of color to it. The kitchen in the picture below perfectly uses blue tiles arranged in a chevron pattern to create a cozy, mediterranean feeling.
Just look at these gorgeous colors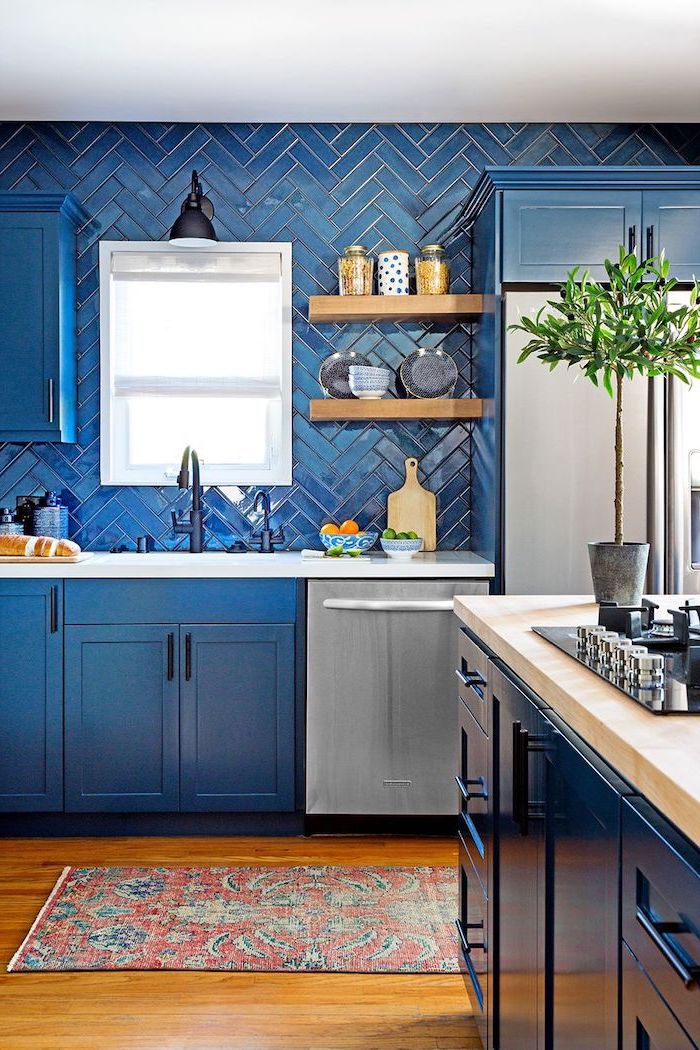 Brick
Well, let's not forget about the good old brick kitchen backsplash. If your home is in an industrial style, this backsplash will look especially beautiful and will add even more character to the space. Whether you choose to have exposed bricks, add bricks to the wall and paint them in a certain color, or just have a peel and stick brick tiles, the results will still be breathtaking.
Exposed brick is a great way to add character to your home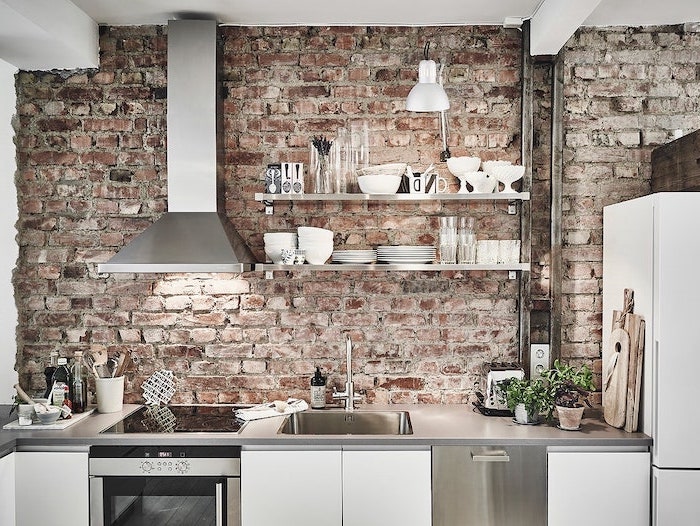 Backsplash kitchen ideas for every taste
Now that we have covered the most popular types of kitchen backsplash, we will leave everything to your imagination. You can browse through our gallery and get some more ideas when it comes to materials and colors. However, don't be afraid to try new things, which will be specifically tailored to your own home.
Kitchen backsplash ideas for every type of kitchen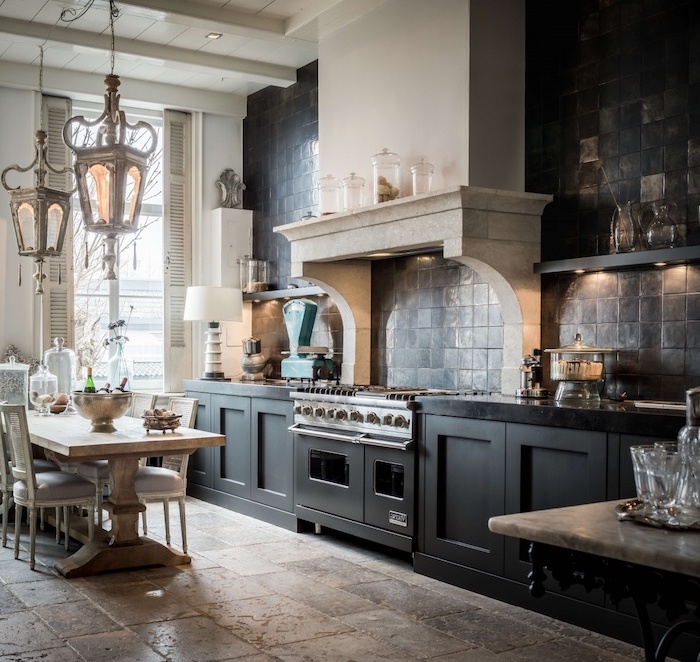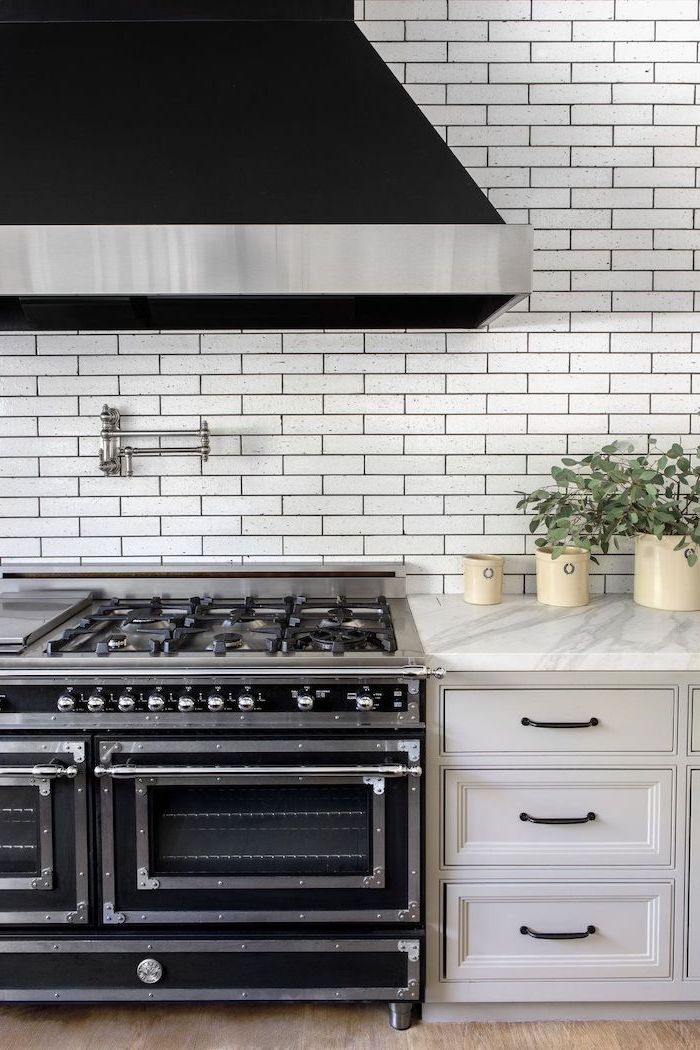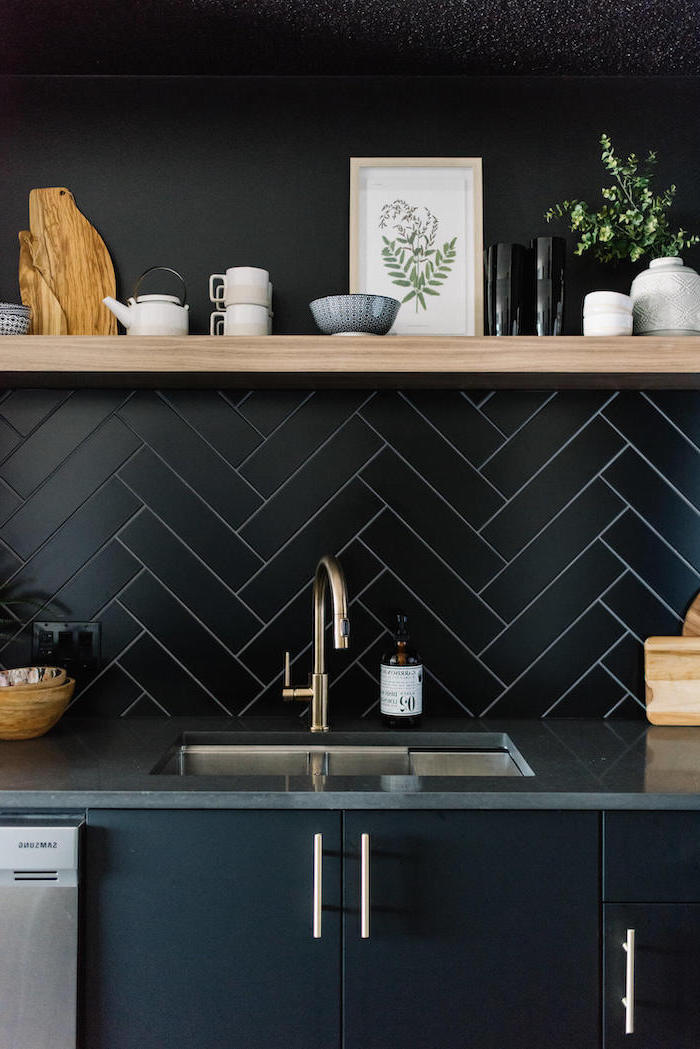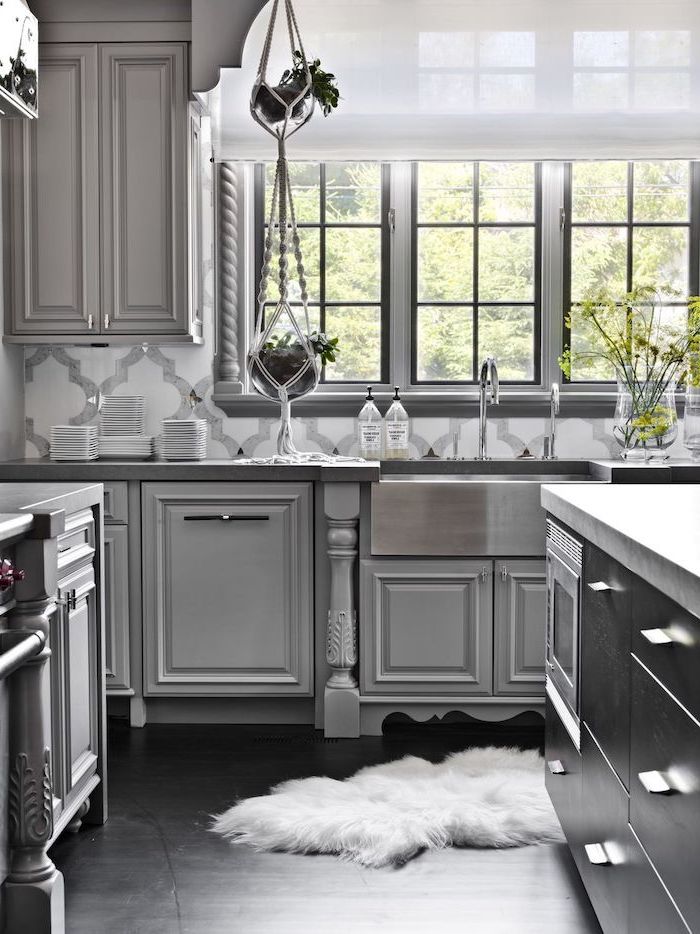 This type of tiles are very popular in Victorian homes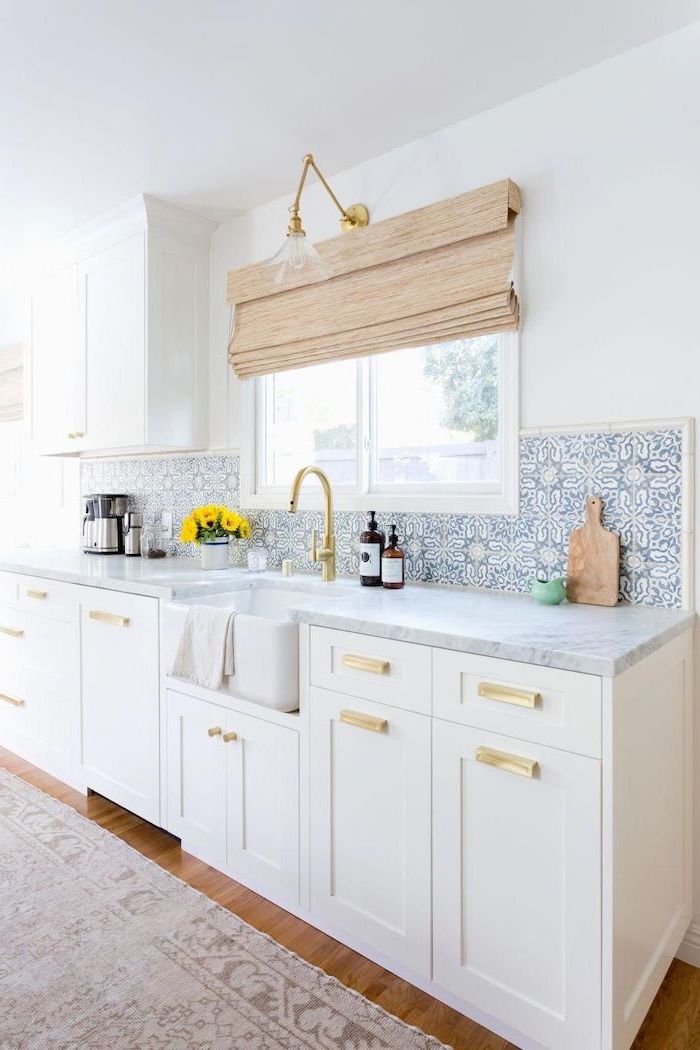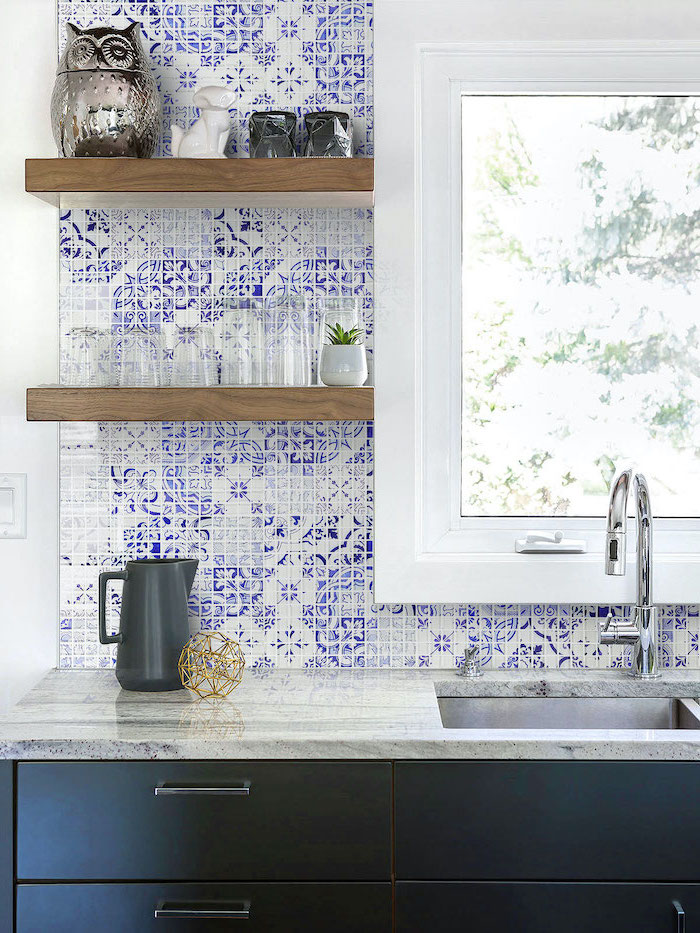 Matching backsplash and floor – yes, please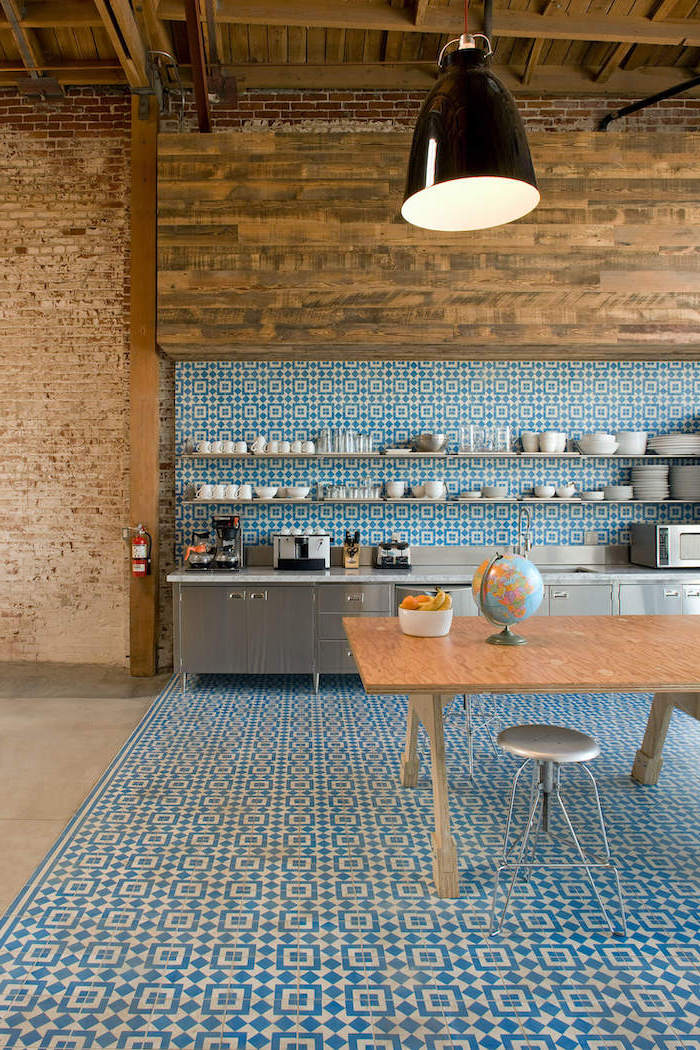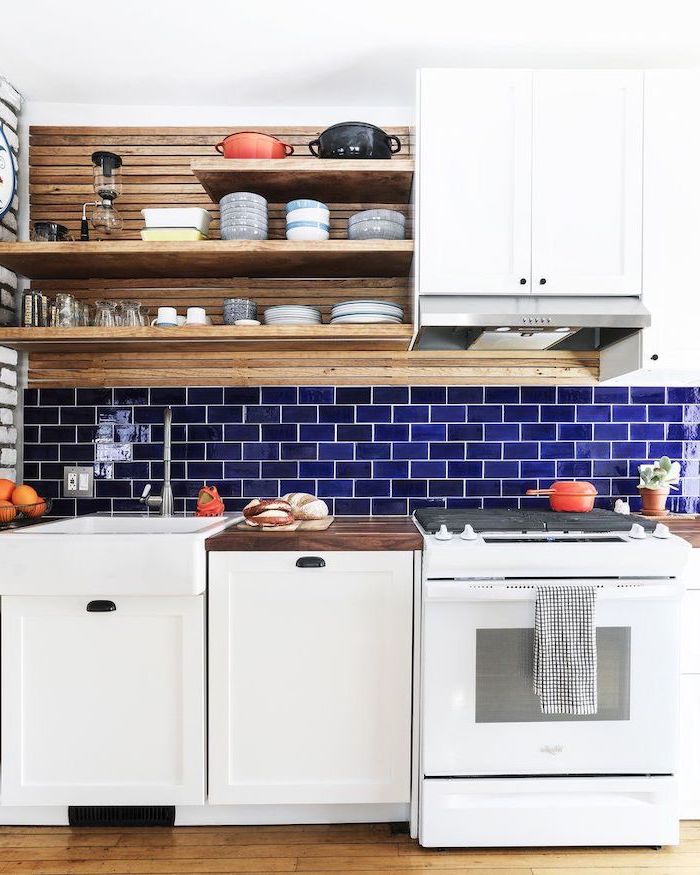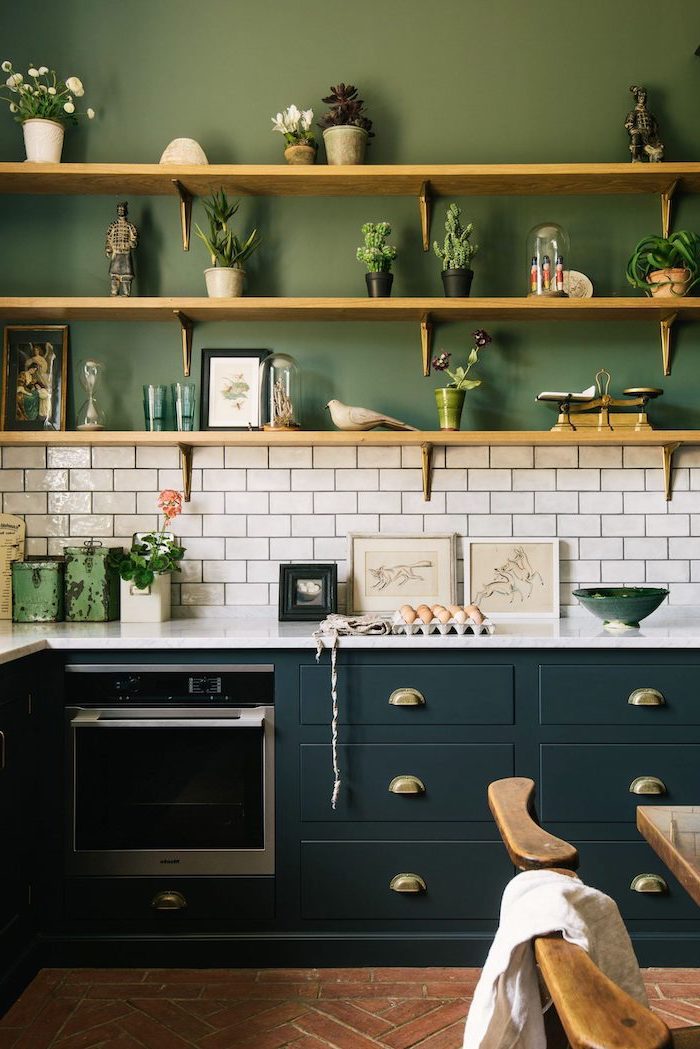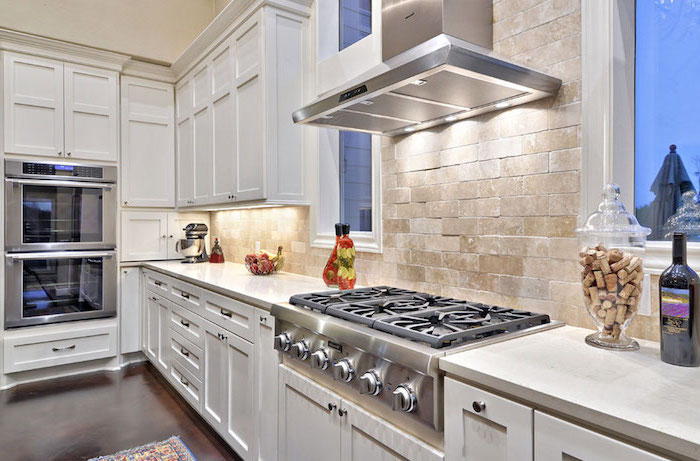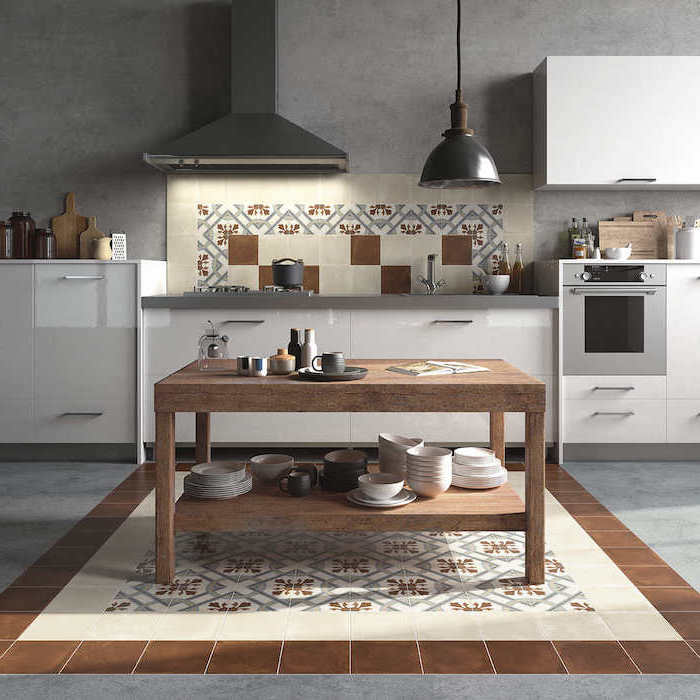 Kitchen backsplash tile with a modern, elegant and stylish design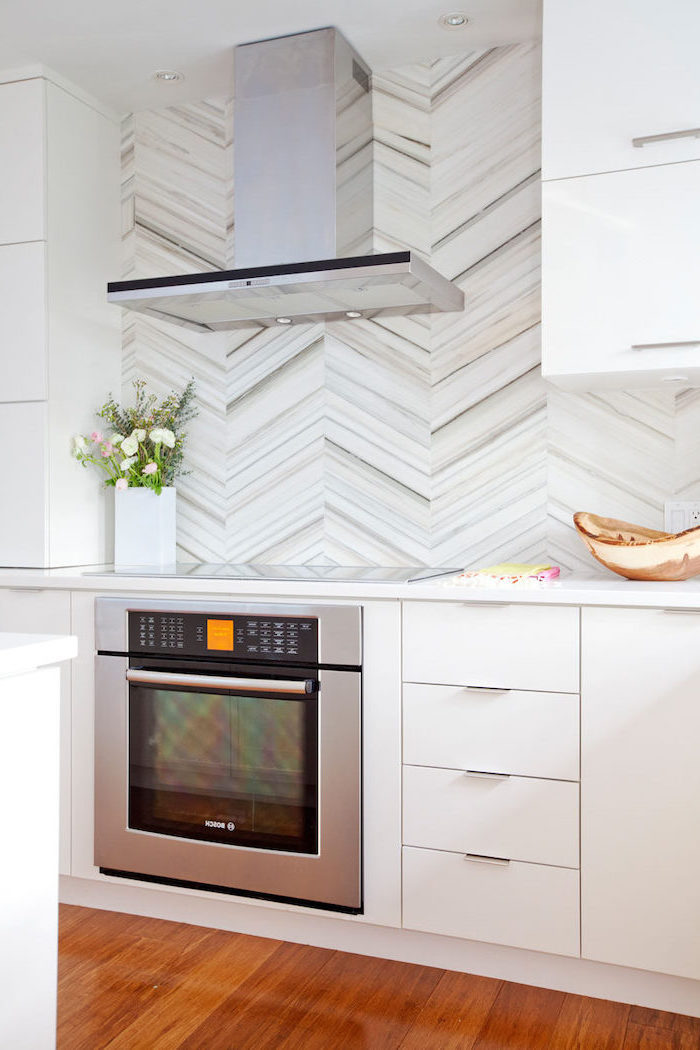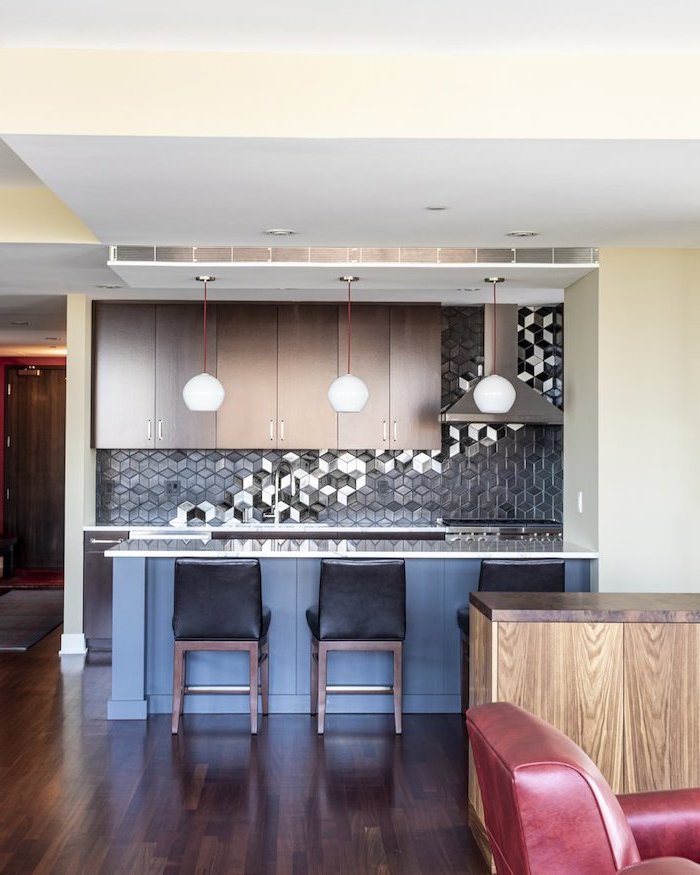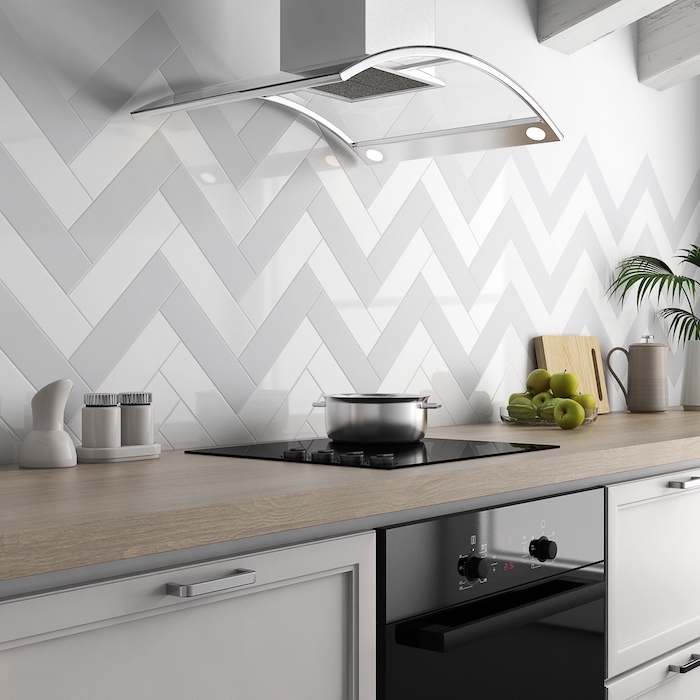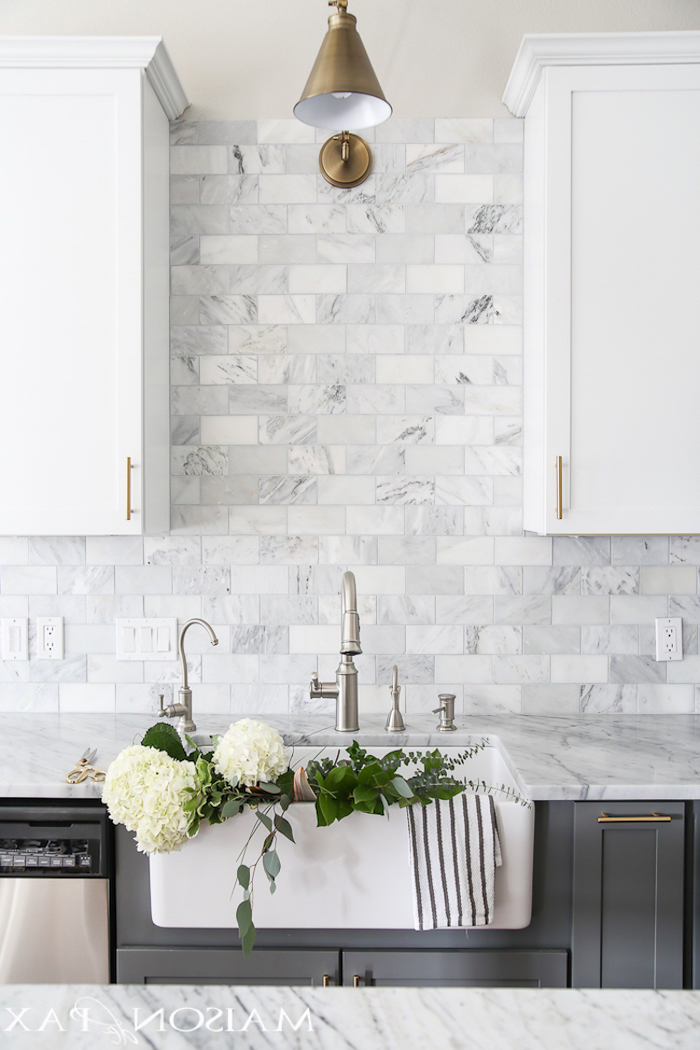 Gorgeous subway tile design in gray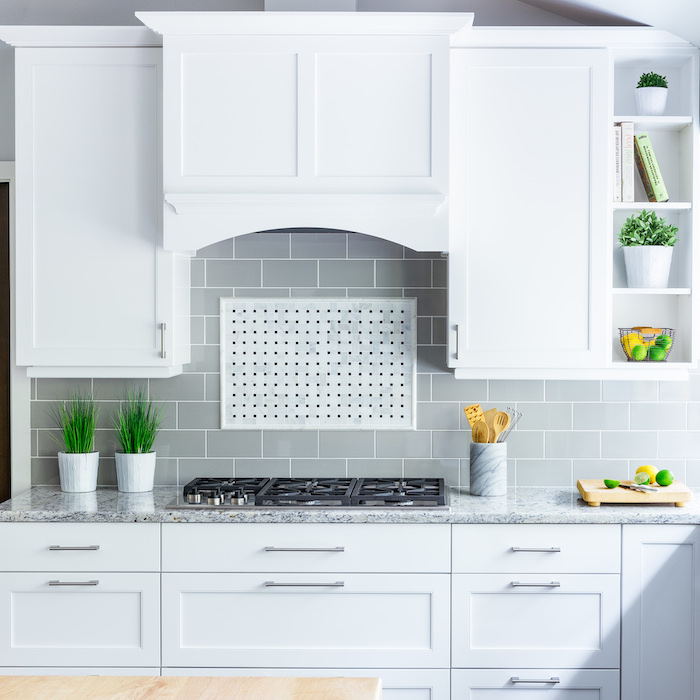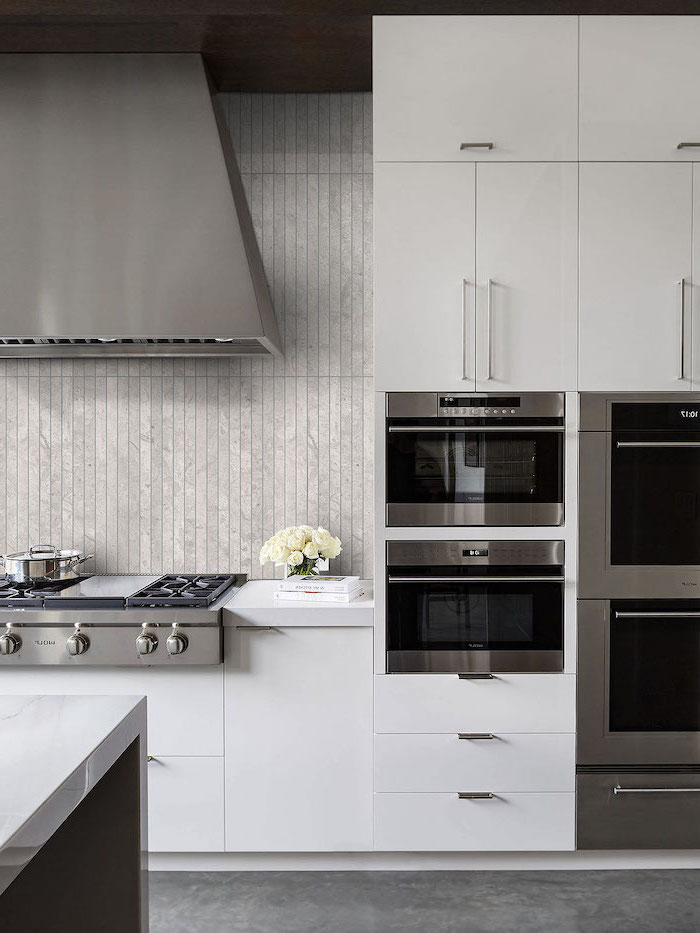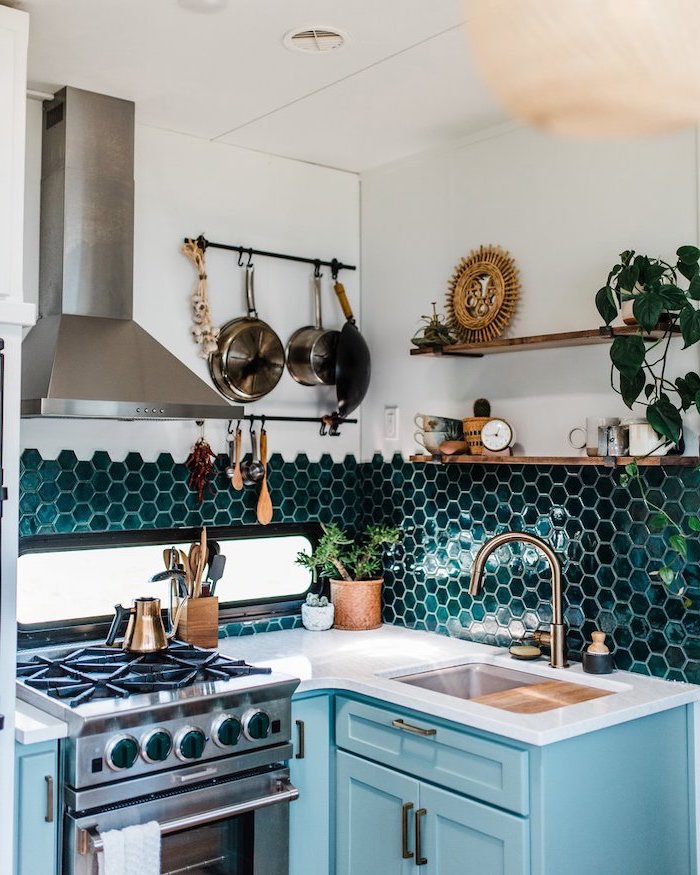 Mosaic kitchen tile backsplash ideas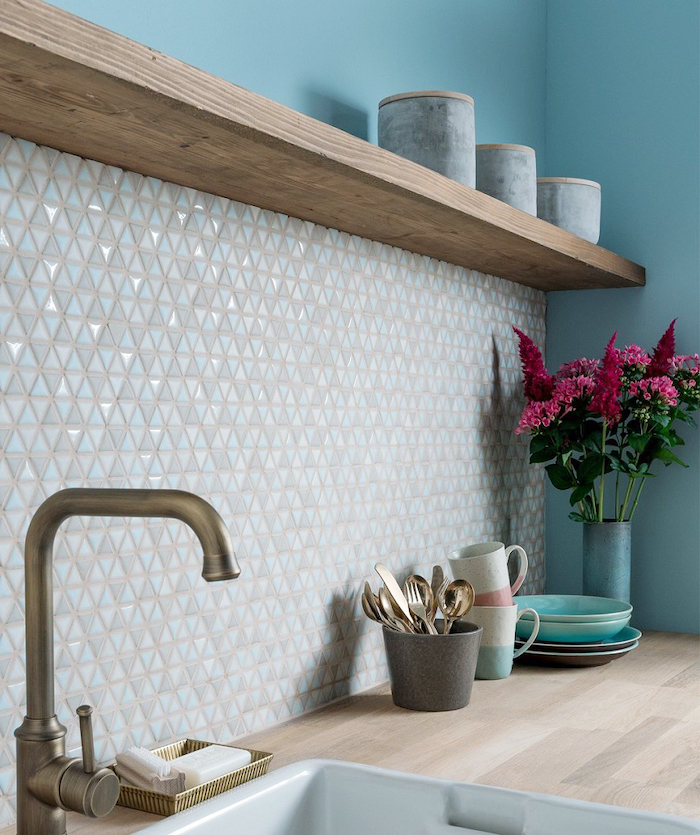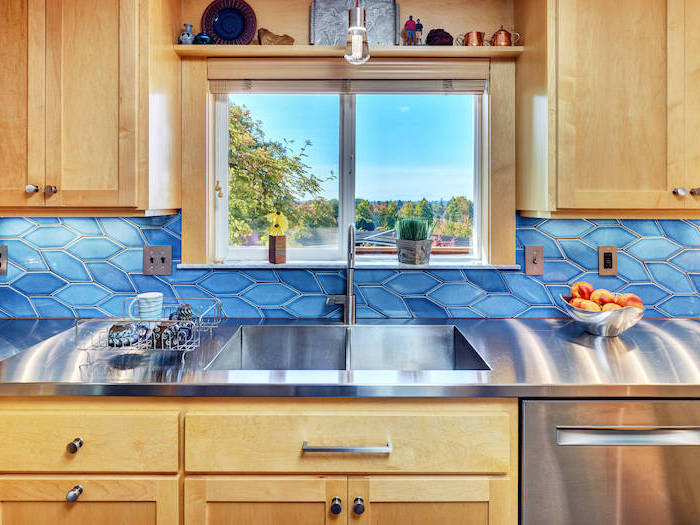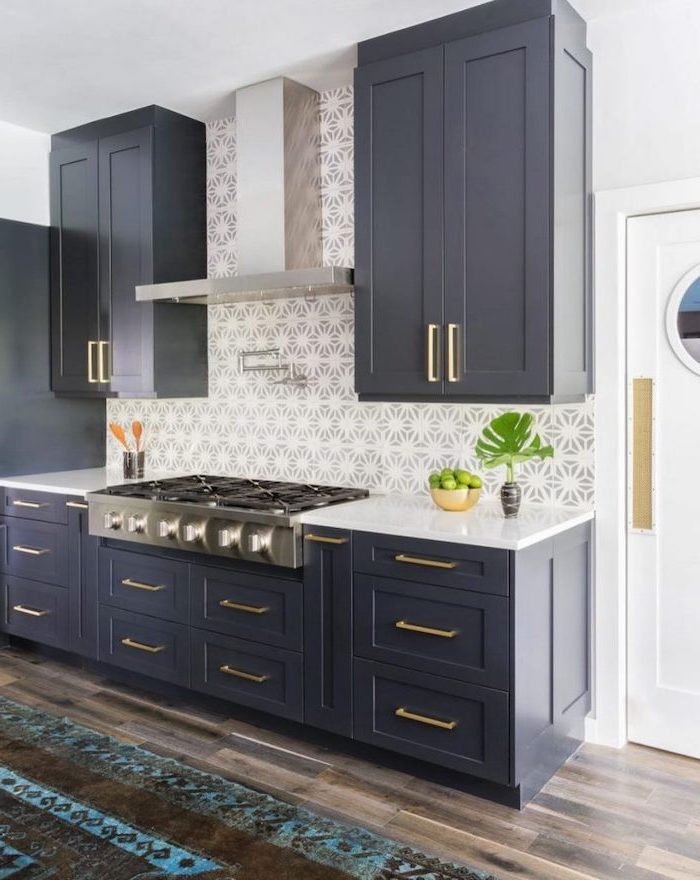 Super modern kitchen backsplash with mix and match materials and colors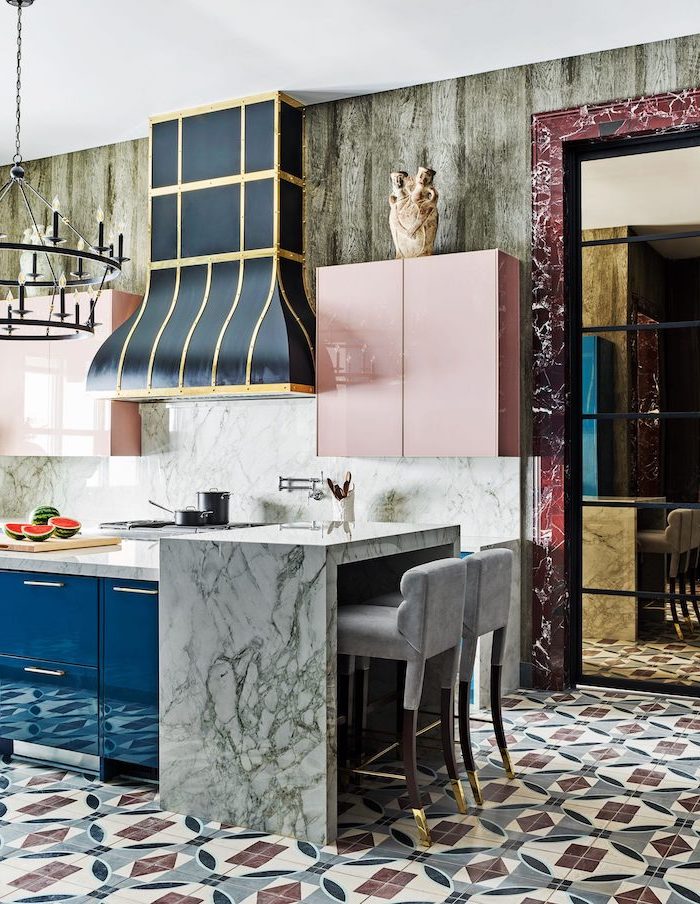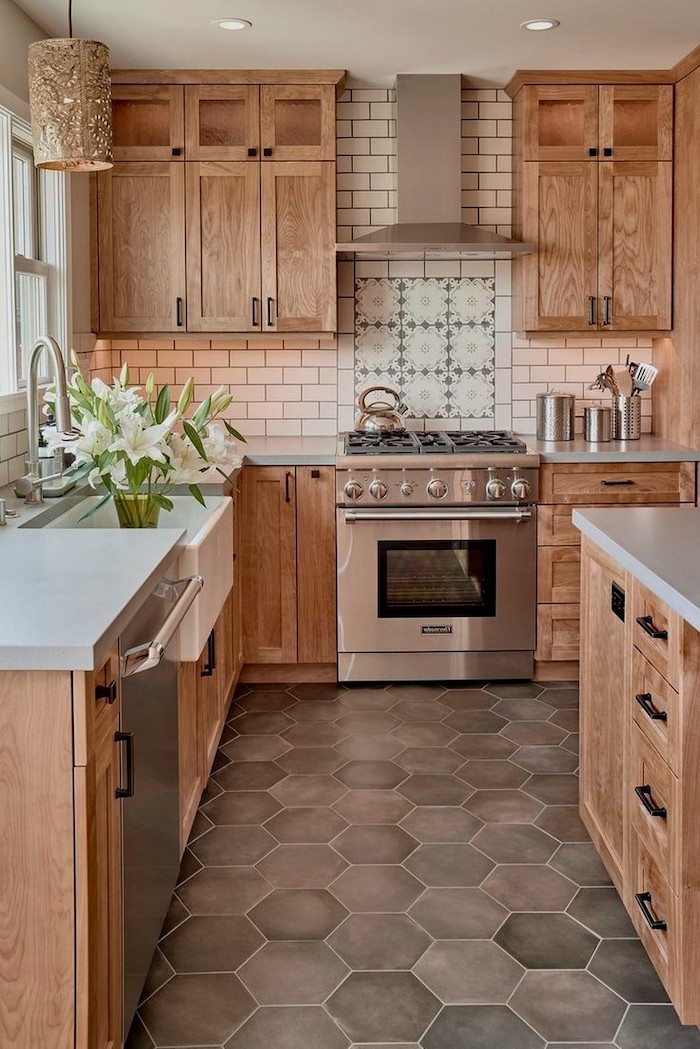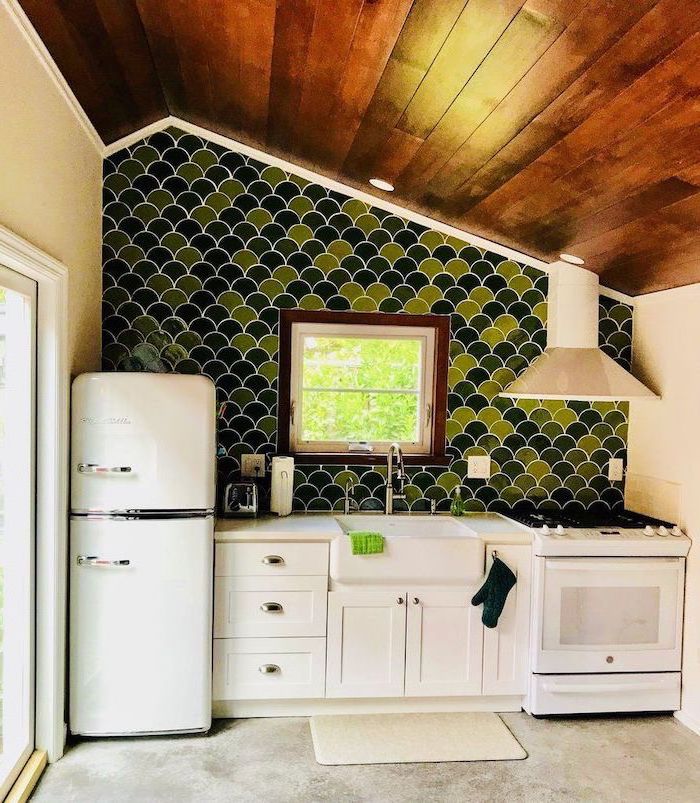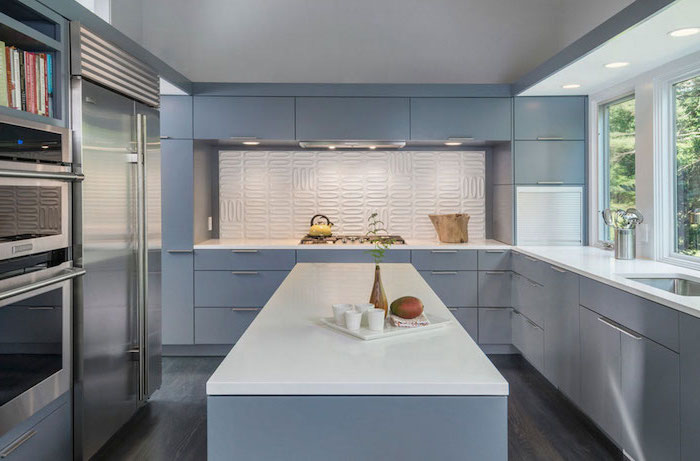 Marble backsplash for white cabinets is the perfect choice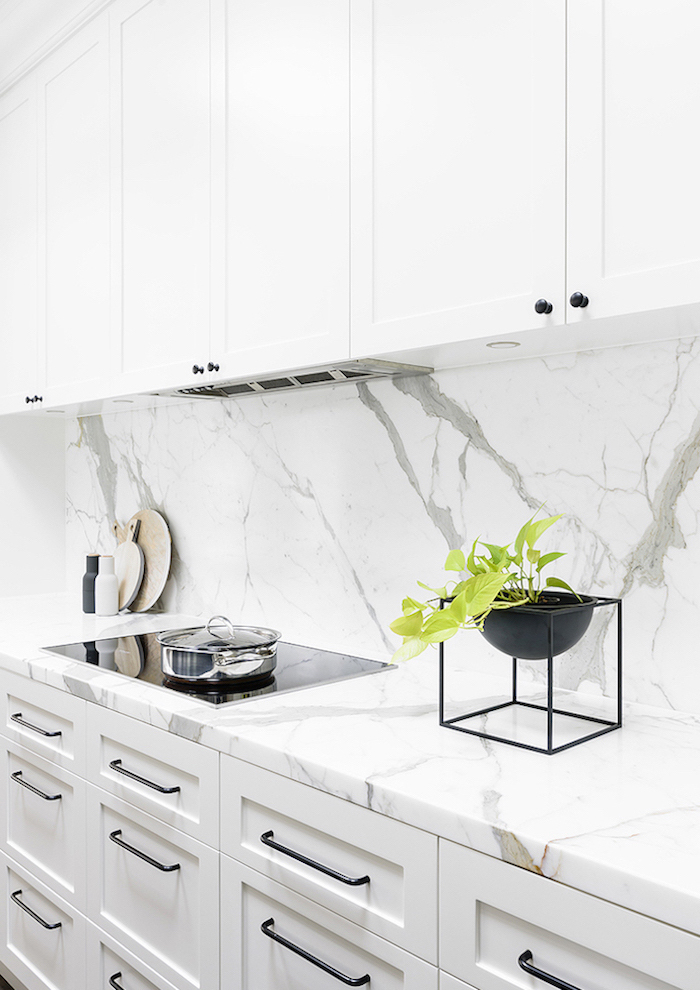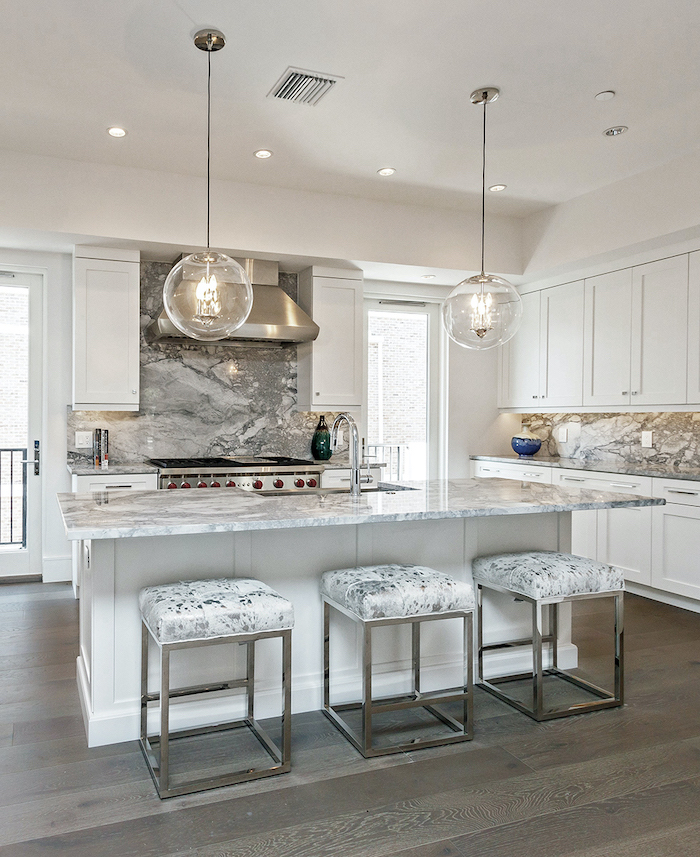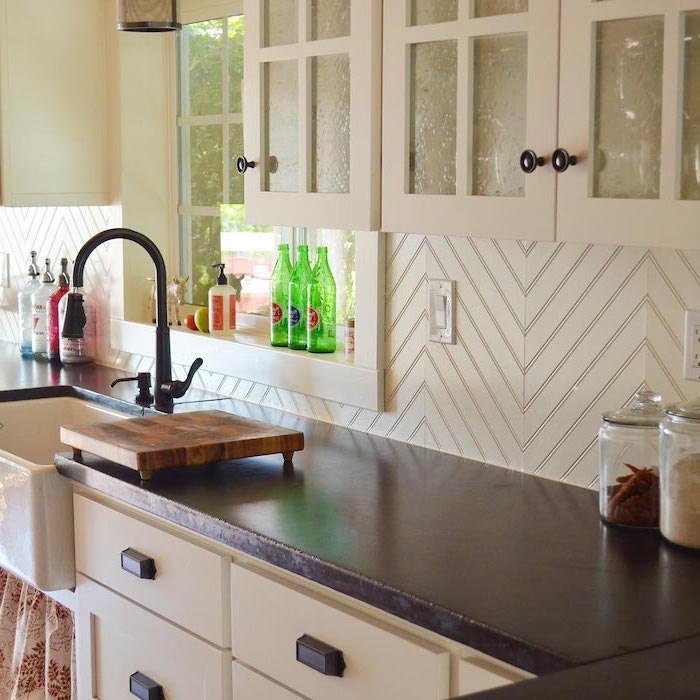 People even experiment with subway tiles in different sizes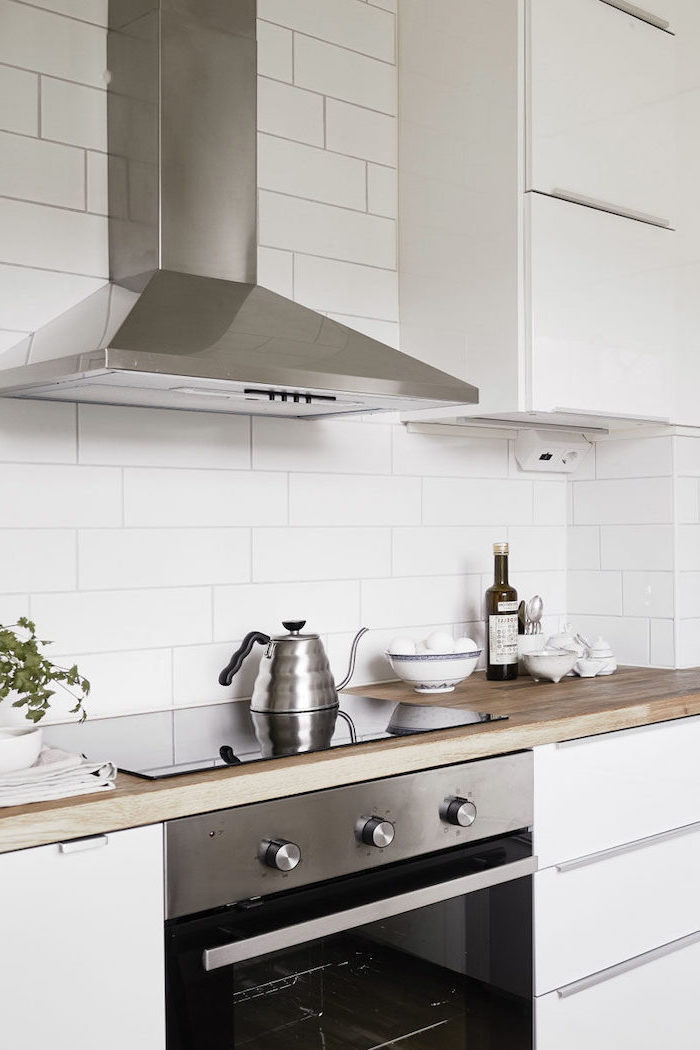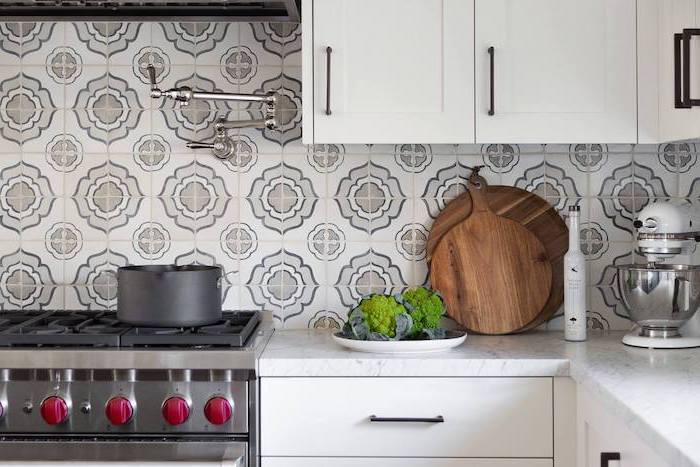 Or subway tiles in gradient colors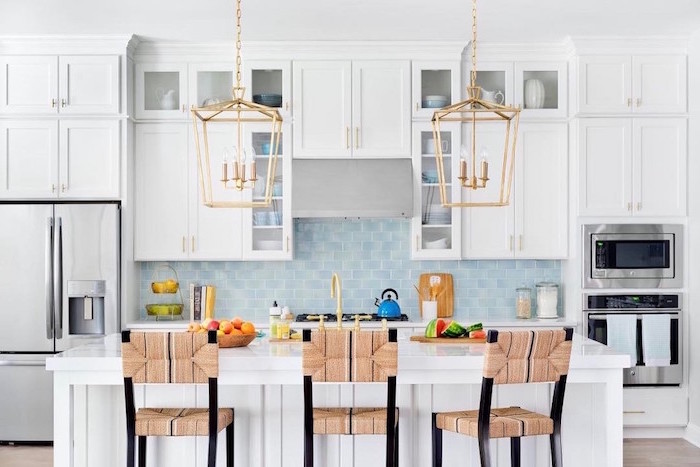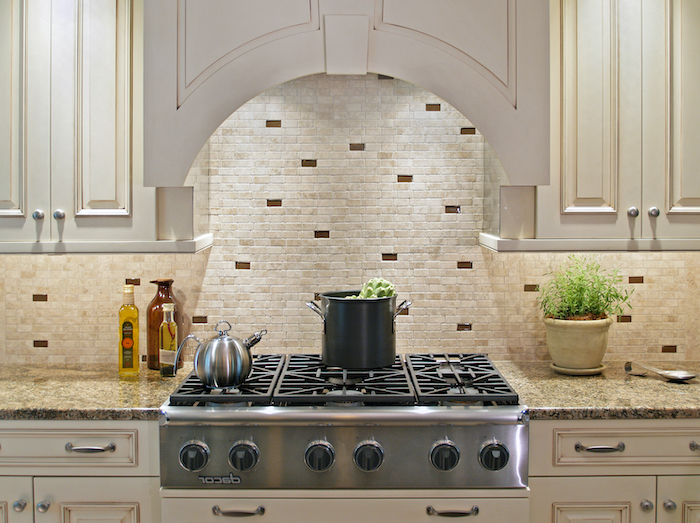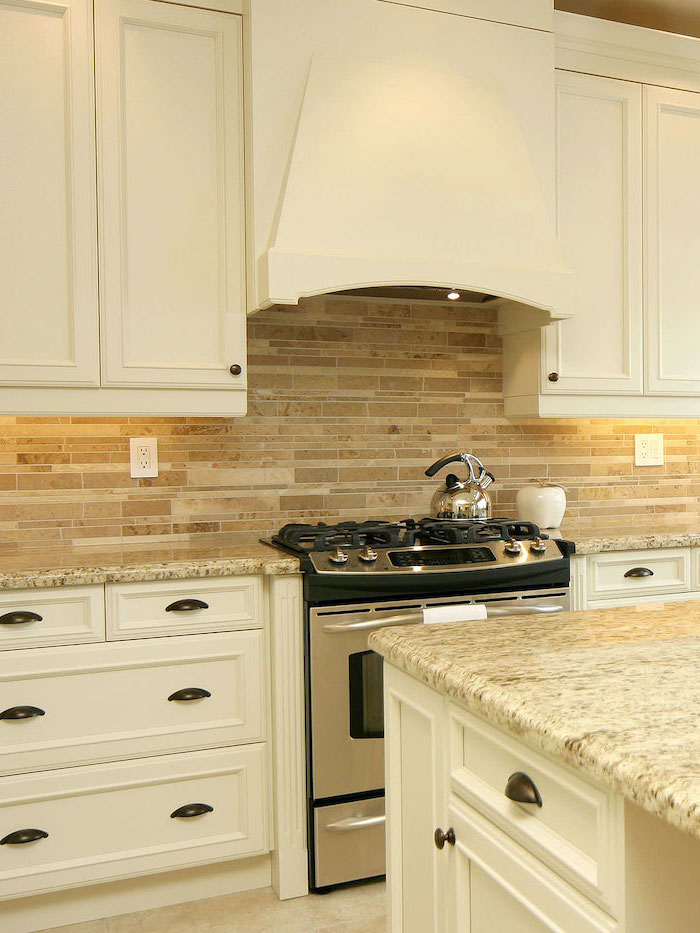 As we have already stated the chevron pattern looks good in any color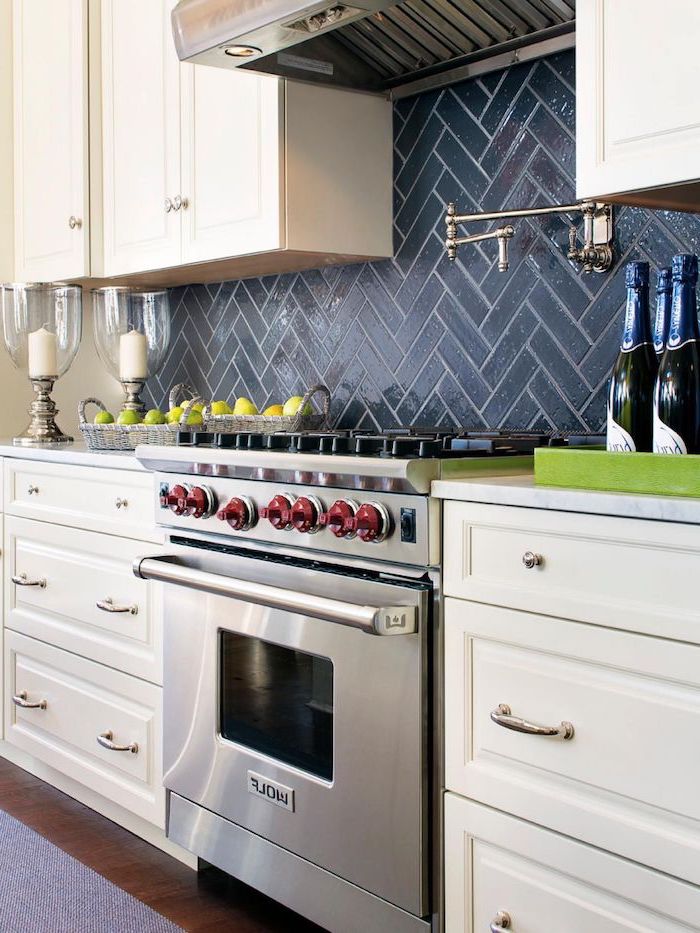 3D tiles add some depth to your kitchen backsplash ideas