Create your own beauty salon at home with these makeup vanity ideas
There are a few things every little girl dreams of. Her wedding day, her wedding dress, a big closet and her very own beauty routine, which is going to make her feel glamorous and beautiful. Nowadays, you can find so many beauty tutorials online that it is almost impossible not to know what contour or baking is. Sometimes I am watching these videos and I think to myself "Wow, I will never be able to pull this off." But, practice makes perfect, as they say. What's more, after the rise of video beauty tutorials, many people have noticed that beauty vloggers have awesome spaces where they create their beautiful makeup and keep all of their products. So, today, in this article, we are going to help you create your very own beauty salon with some awesome makeup vanity ideas.
Makeup vanity ideas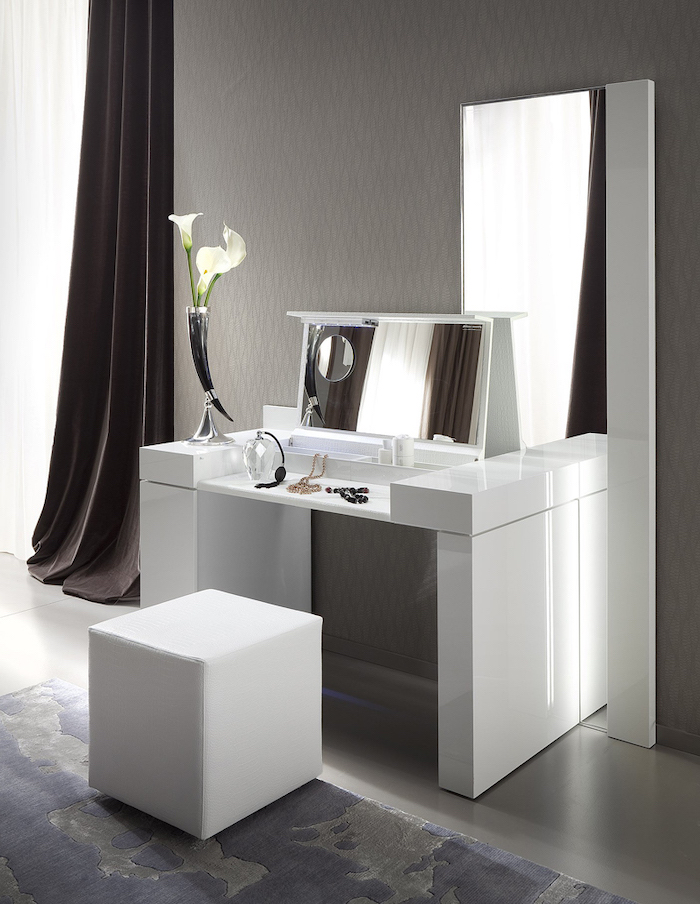 Having a makeup vanity at home is certainly not a priority. However, it does bring a touch of class and elegancy in the room. Furthermore, if you really love makeup and have a lot of products makeup vanities will manage to keep everything tidy and organised. That way, you don't have to take everything out of a makeup bag in order to find your mascara, for example. Even the smallest makeup vanities offer enough space to keep all of your products. So, keep reading to find out how to best organise your make-up.
Black makeup vanity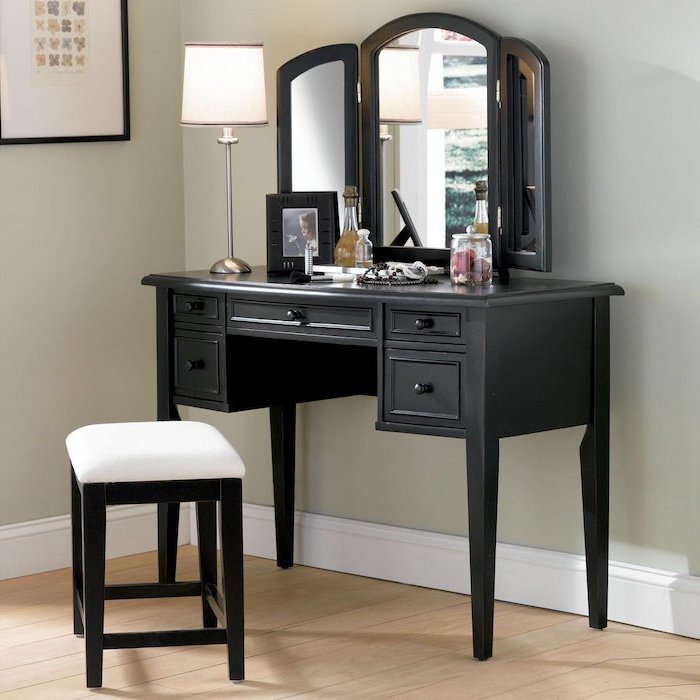 Placement is key. First of all, your vanity needs to be close to a window, so you can get enough natural light. Even if your mirror has built-in lights, it is still good to check that natural light glow. Secondly, make sure you have enough sockets close by, because you will definitely need them.
If you don't have enough storage space, you can get a medicine cabinet with a mirror. That way you will have a mirror and more storage for all of your things.
Drawer dividers are super important. I cannot stress this enough! Without them your makeup vanity drawers will look like a complete mess. Get a few dividers or DIY them and separate your lipsticks from your lip liners.
Install holsters and hooks to keep all of your hair styling tools in check. Instead of tripping over cables, get a few hooks and attach them to the side of the vanity. That way, you will always know which cable belongs to your hair straightener.
Keep jewellery tidy. You have many options. You can either install a few small hooks on the wall and hang your jewellery there. Or, if you have decided on a medicine cabinet, you can install the hooks inside. That way all of your jewellery is going to be hidden and tidy.
Use magnets on the sides of the drawer to keep bobby pins and hair clips tidy. Look, I get it, it's a mystery to me too. Bobby pins either completely disappear or you find them in the most random places. So, to save yourself all of that trouble, this is the best option, trust me!
Baskets or small acrylic drawers and boxes give you even more storage. Don't be afraid to invest in baskets, they will definitely help you keep everything organised and tidy.
Interesting vanity designs bring a lot of character to your bedroom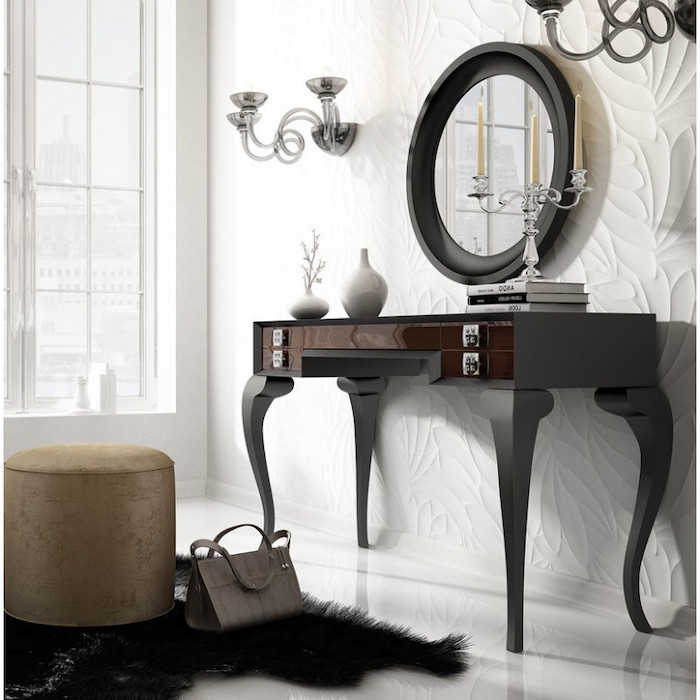 Many people choose to incorporate their vanities into their bathrooms. If that is the case with you, try blending your vanity with the rest of your bathroom. You can do that by turning one side of the counter into a vanity. What's more, you can create a multi-level vanity. Keep it lower than the rest of the counter for a more divided look.
Bathroom makeup vanity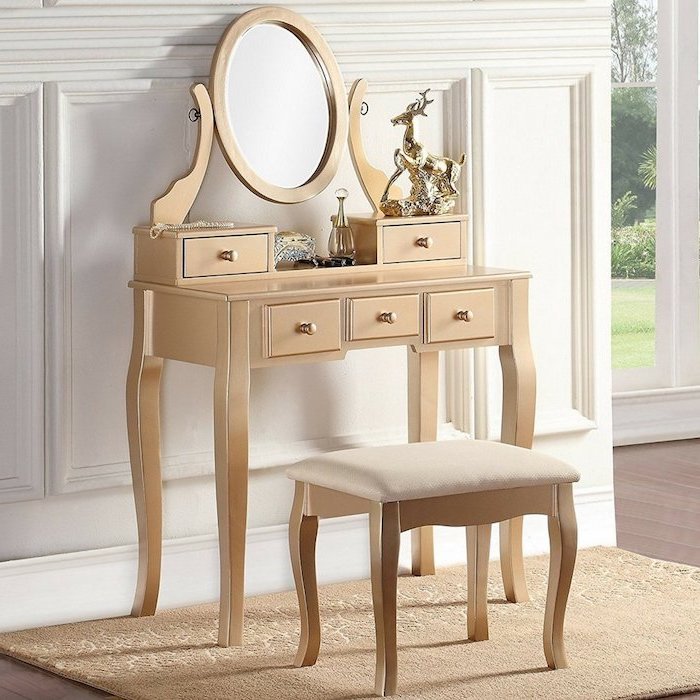 Simple, yet beautiful makeup area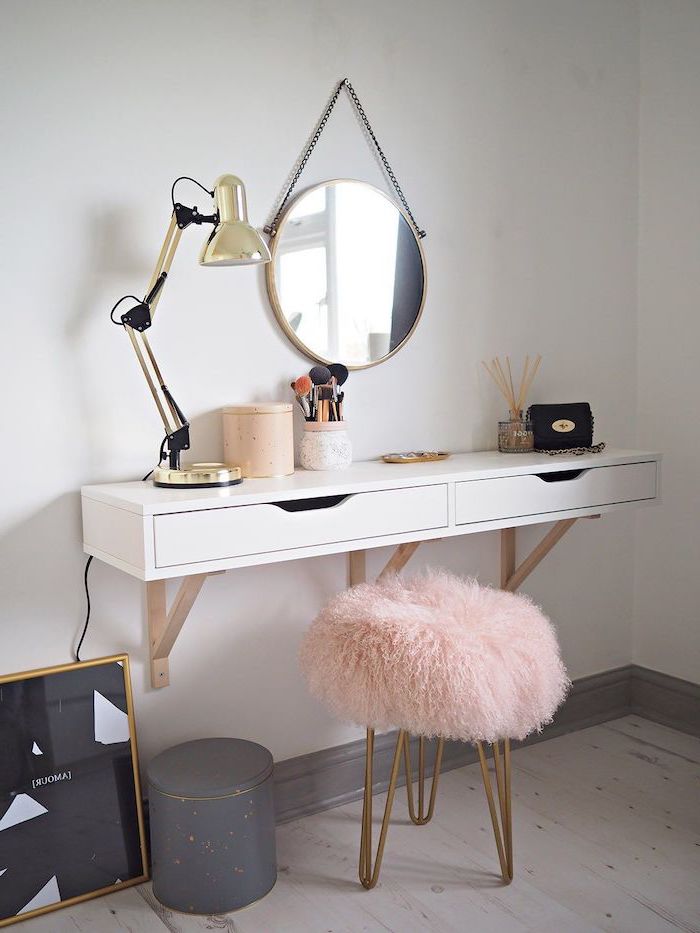 Install floating shelves for more space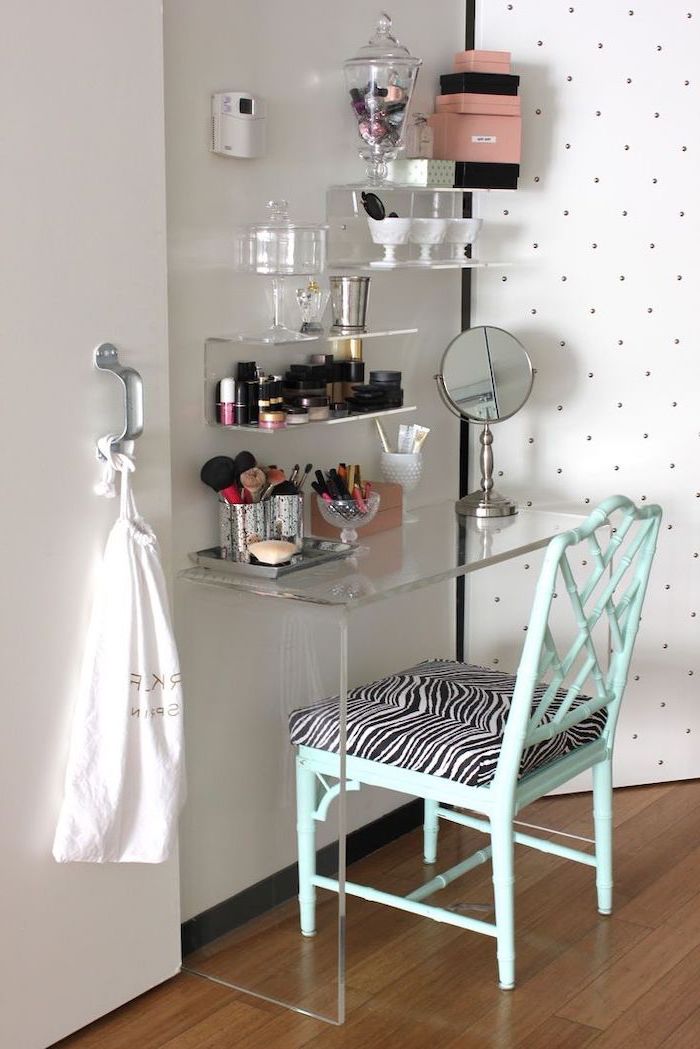 If you have a little nook in your bathroom, use it to create your very own makeup area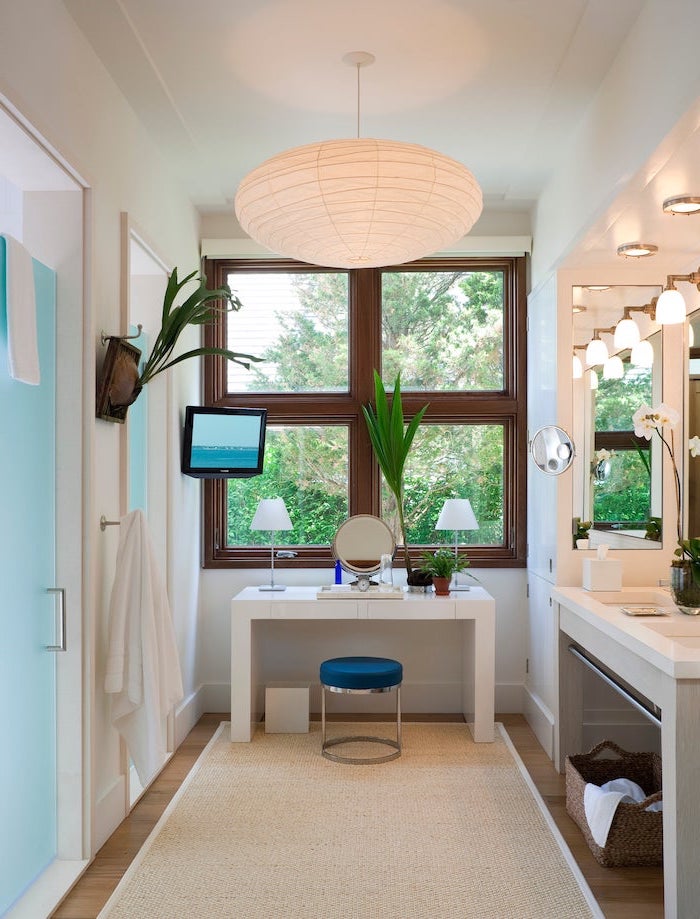 Video tutorial on DIY vanity mirror with lights
Separate a little area of your bathroom counter for a vanity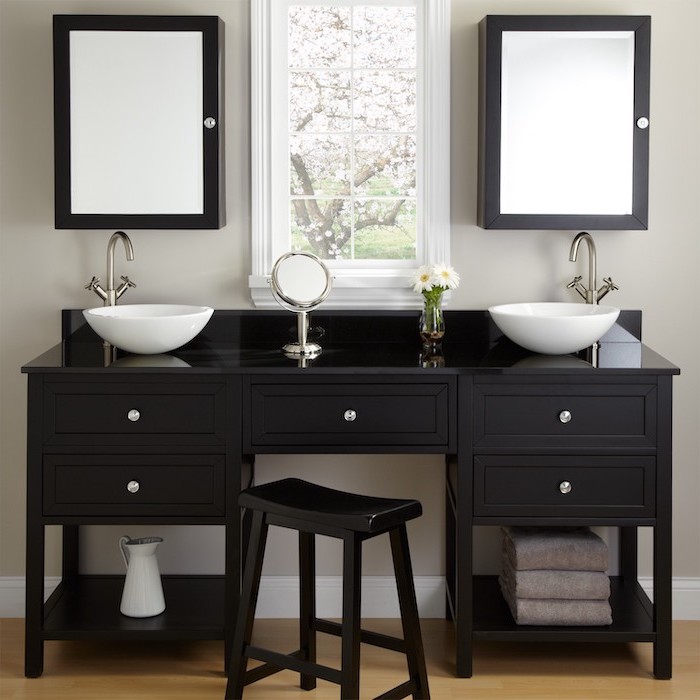 Even the smallest, simplest makeup vanities bring elegance to your bedroom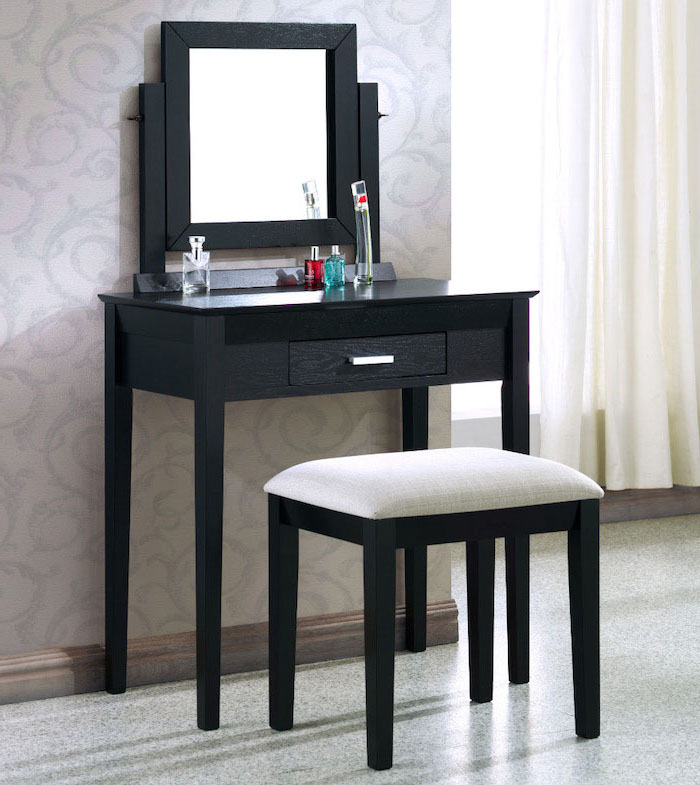 If you have more space, don't be afraid to invest in a larger makeup vanity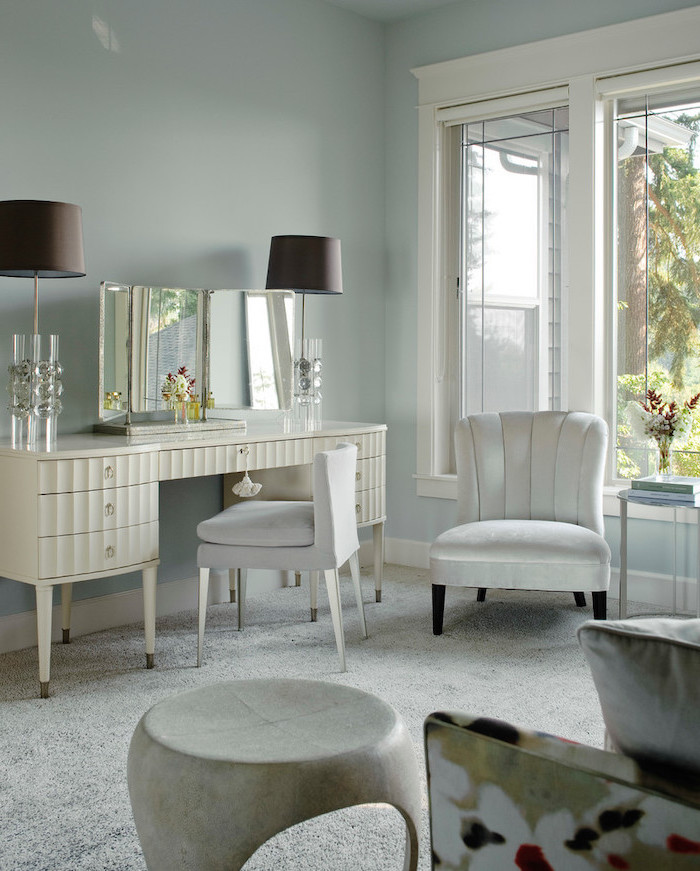 Video tutorial on 10 DIY makeup storage and organisation ideas
Look at this super chic space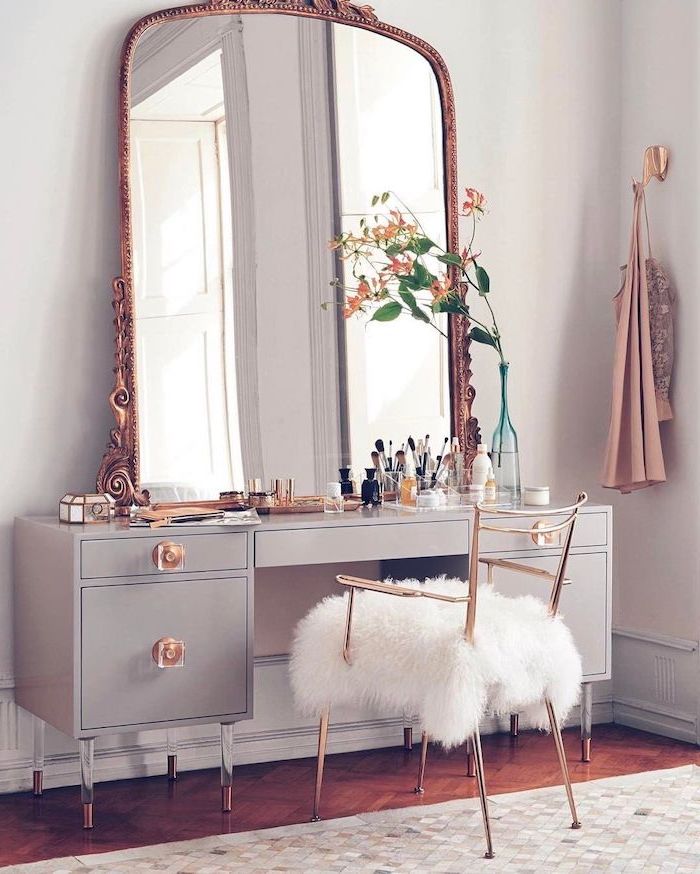 Beautiful example of a multi-level make up vanity in a bathroom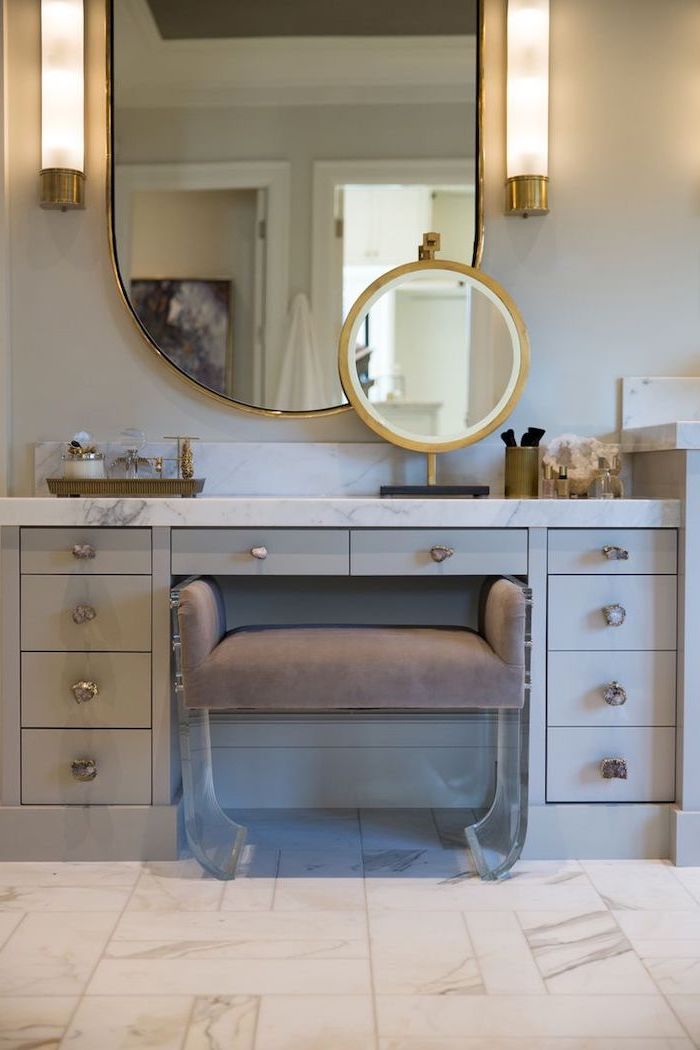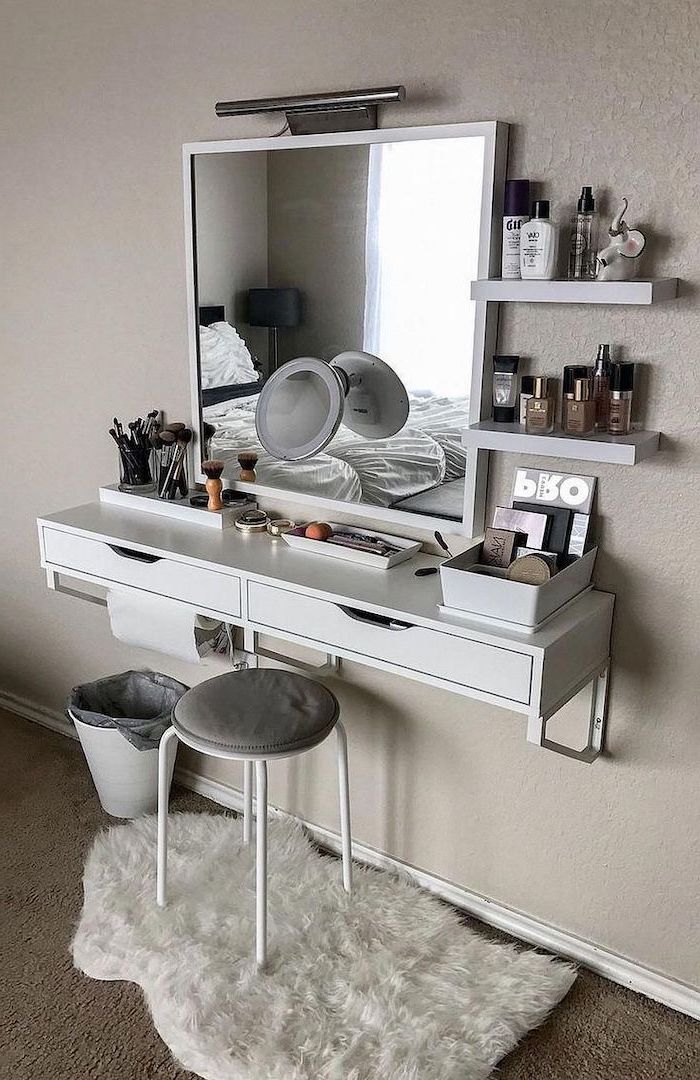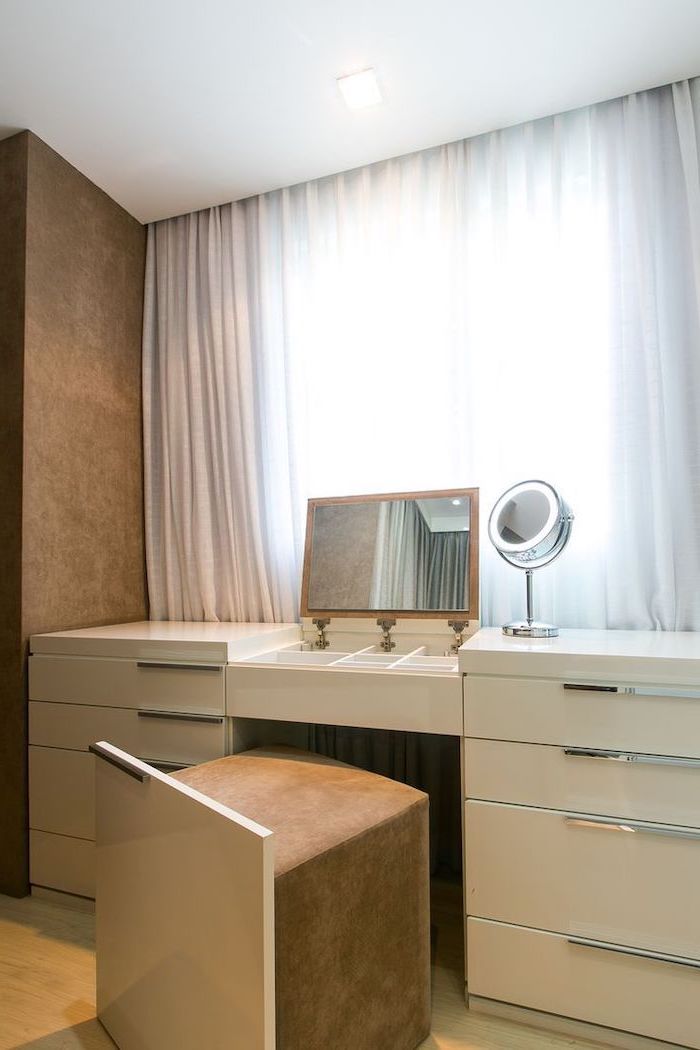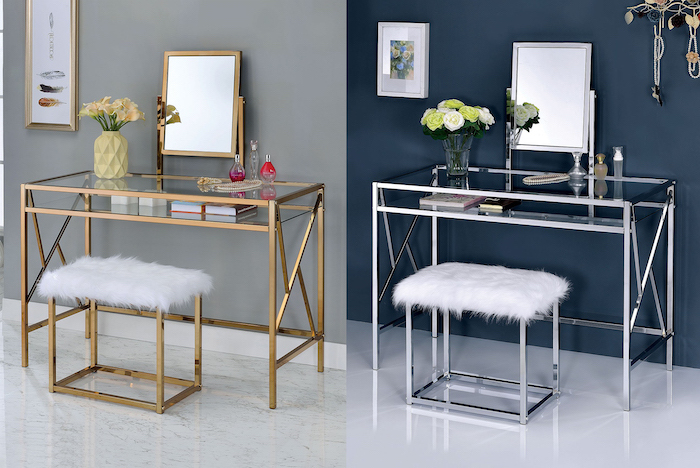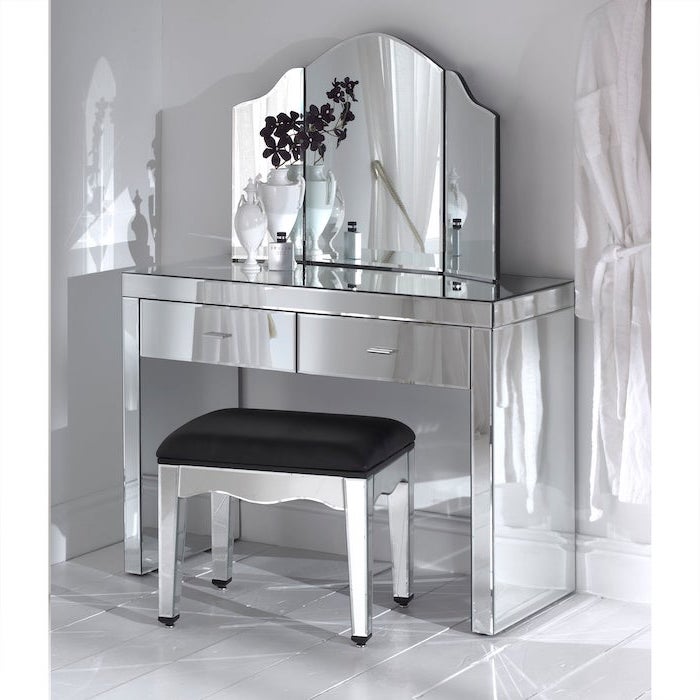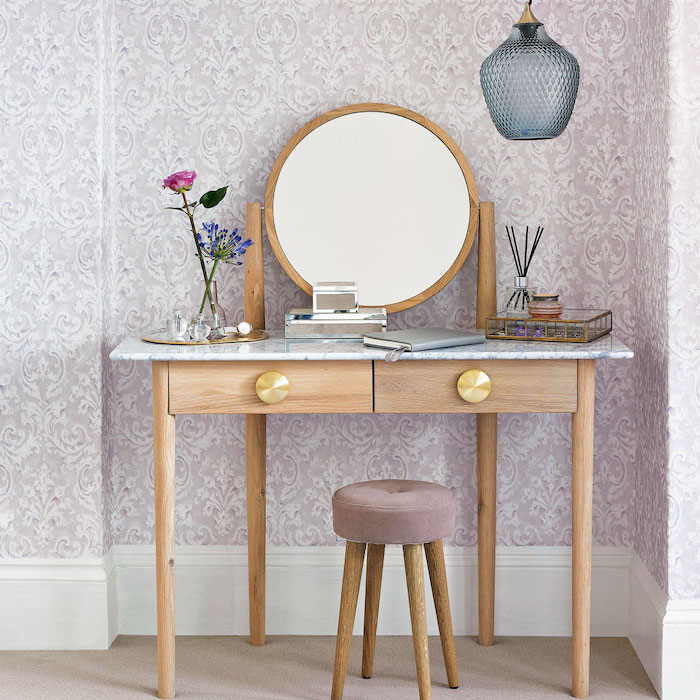 Makeup vanity with lights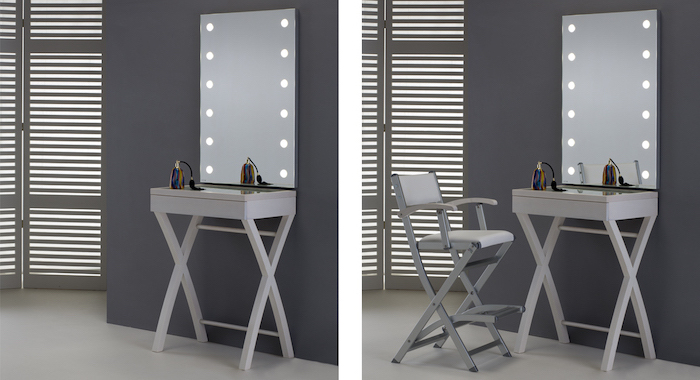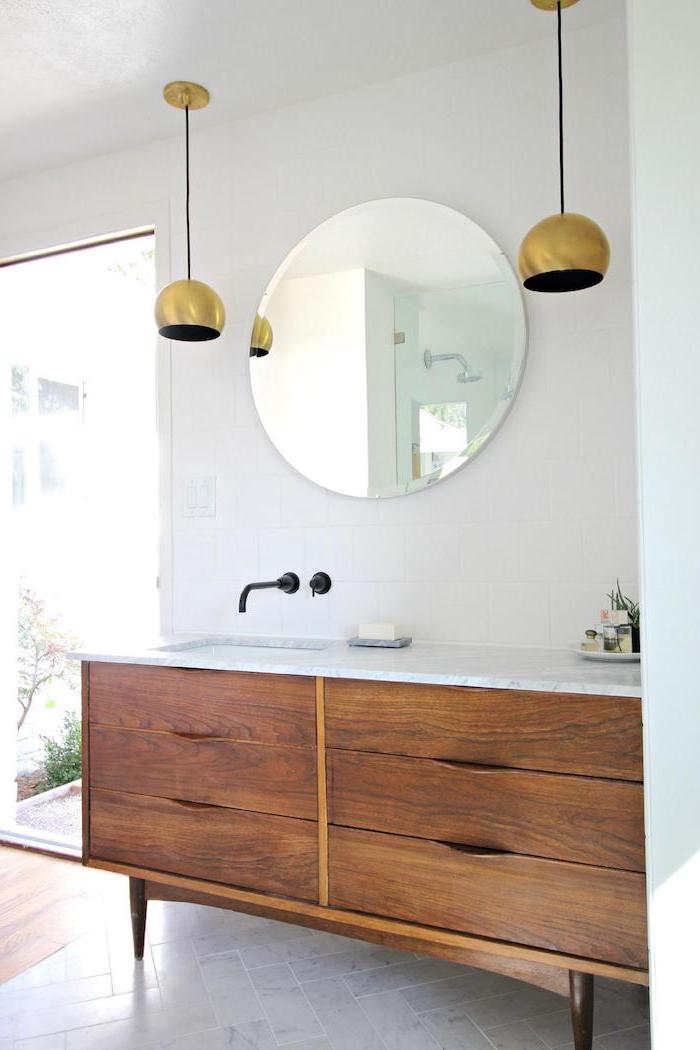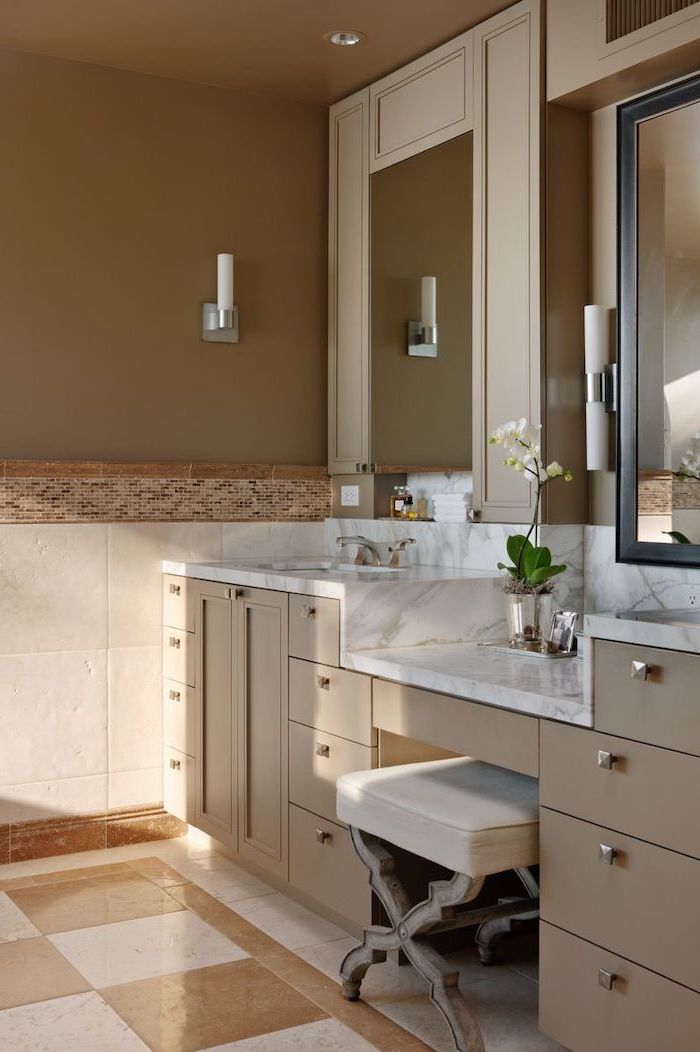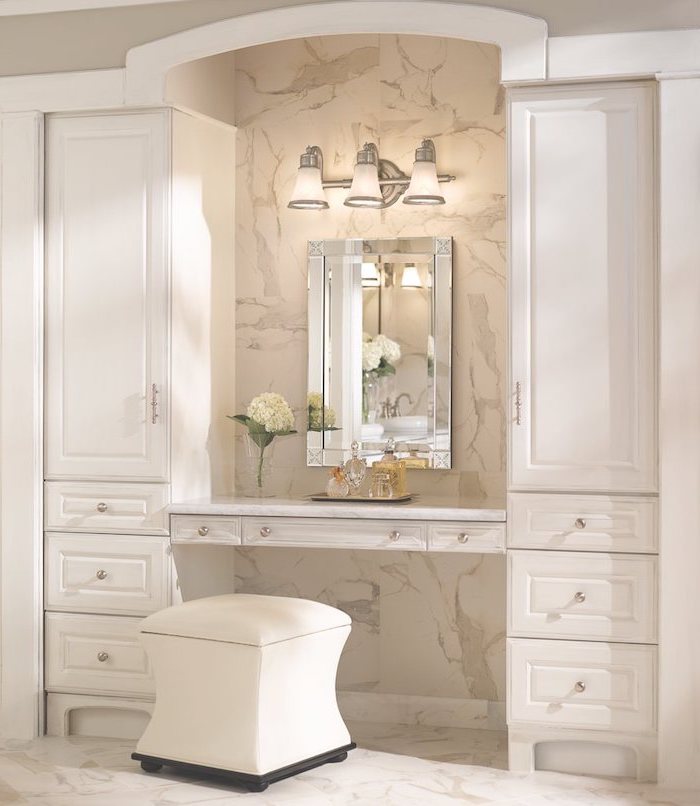 Intricate designs will immediately draw the eye to your beauty area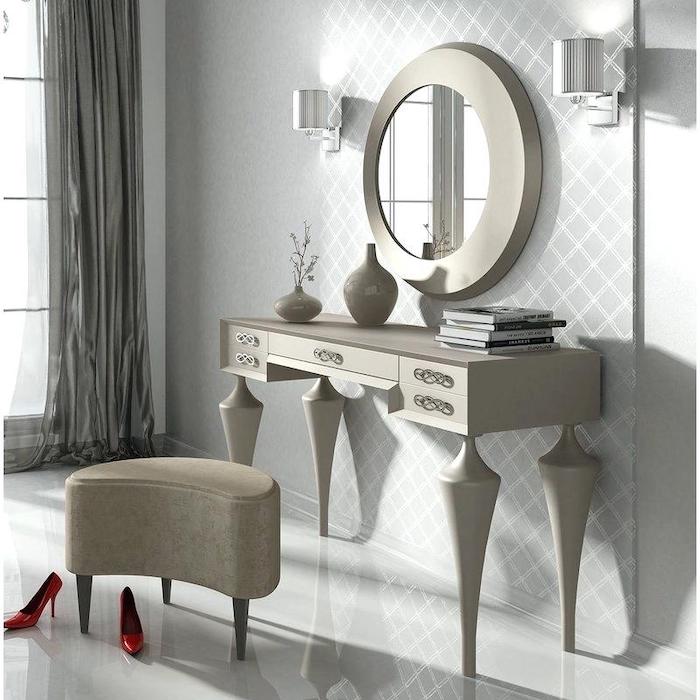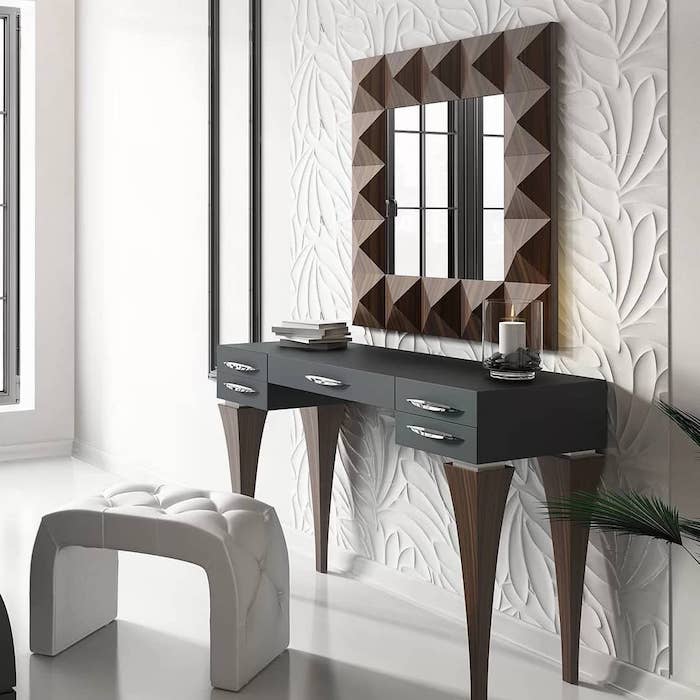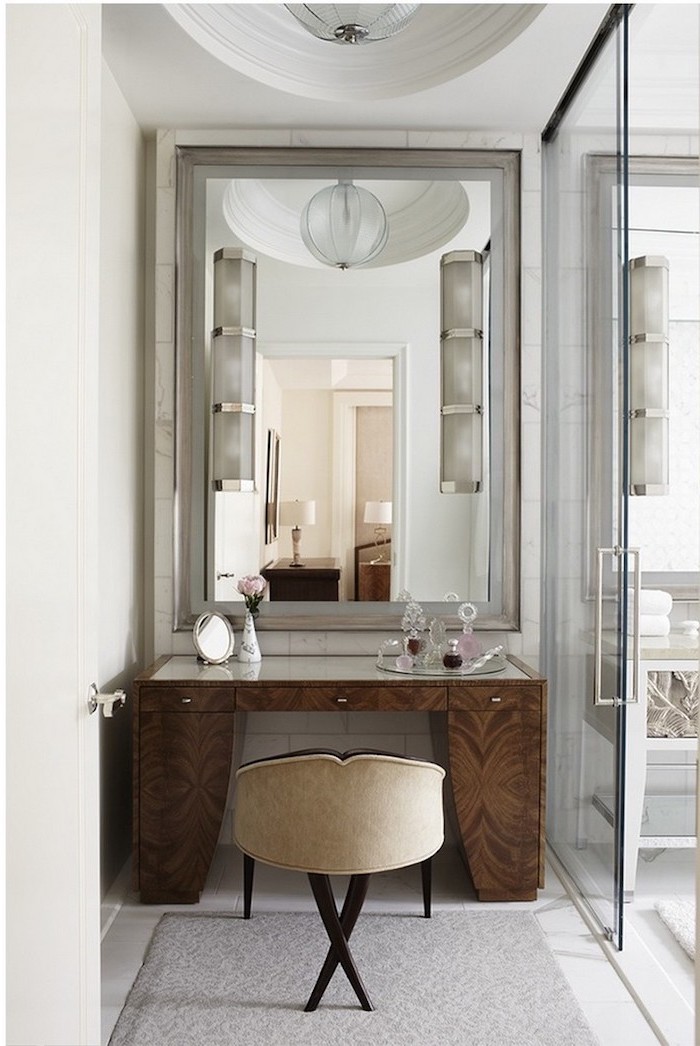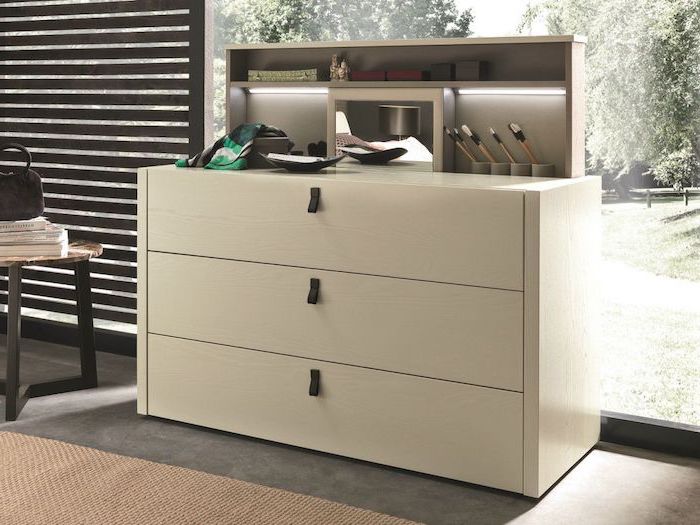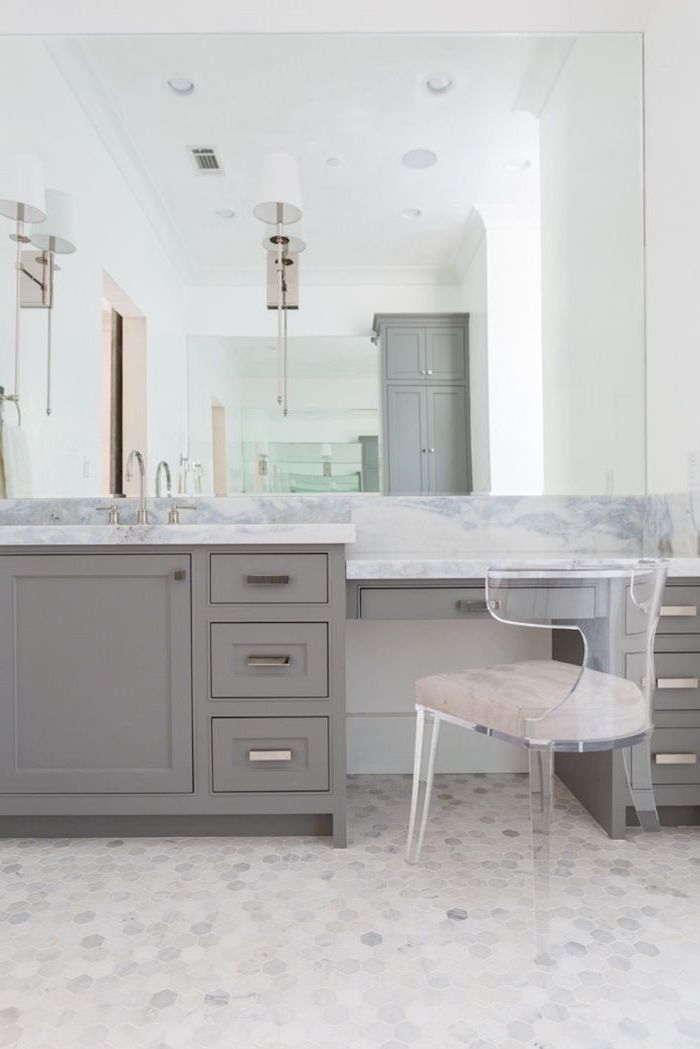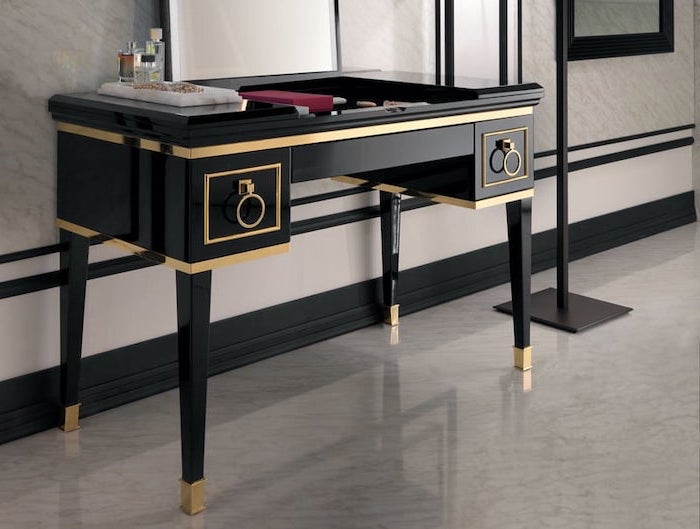 Mirrored vanity table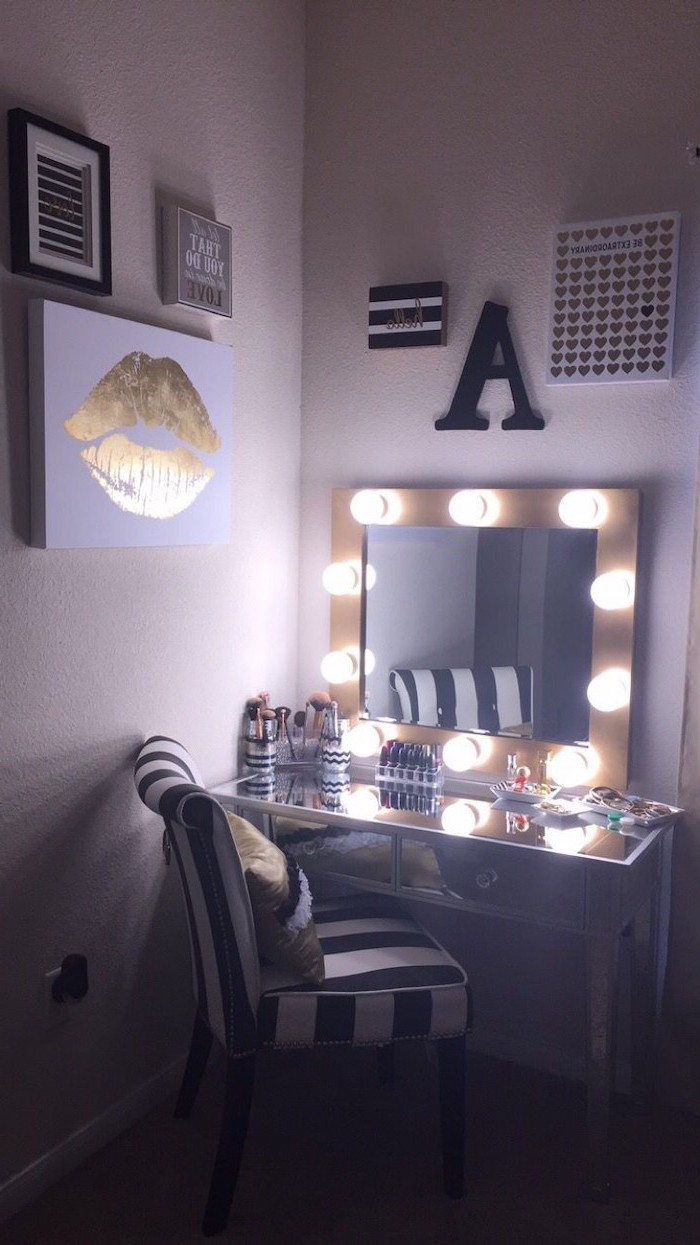 Vanity mirror with lights for bedroom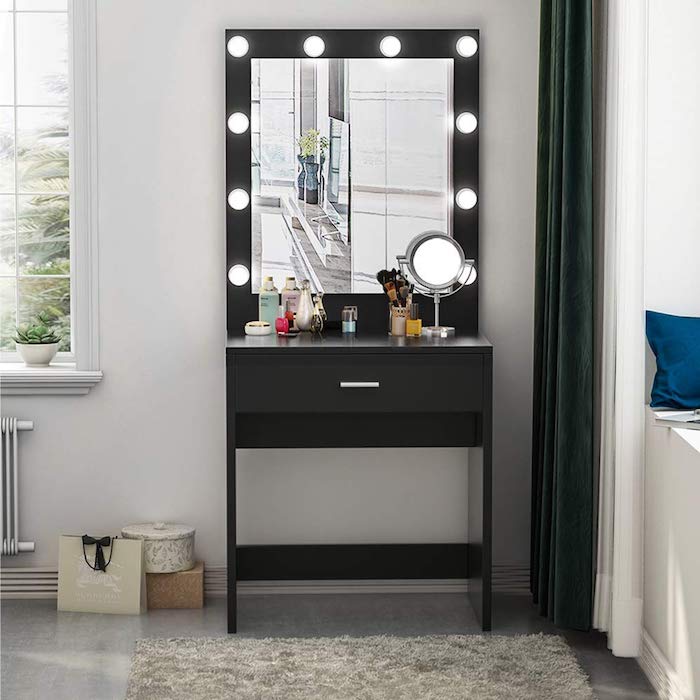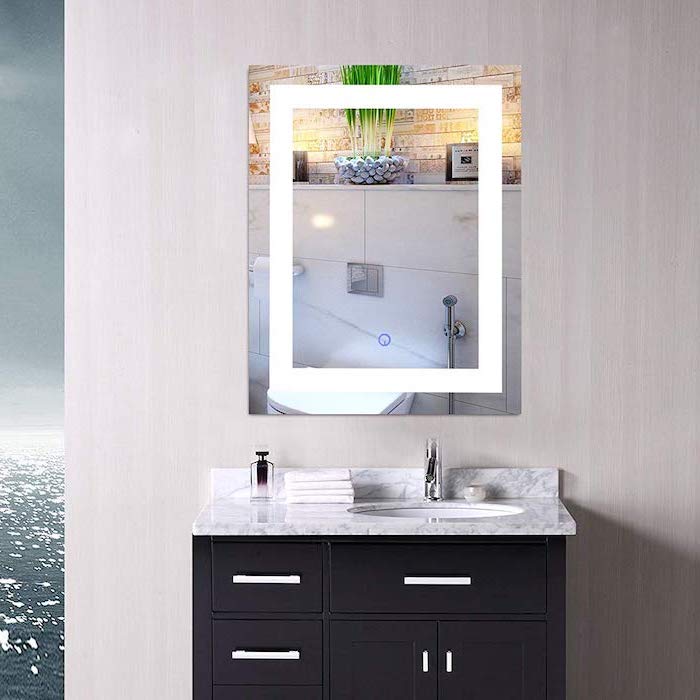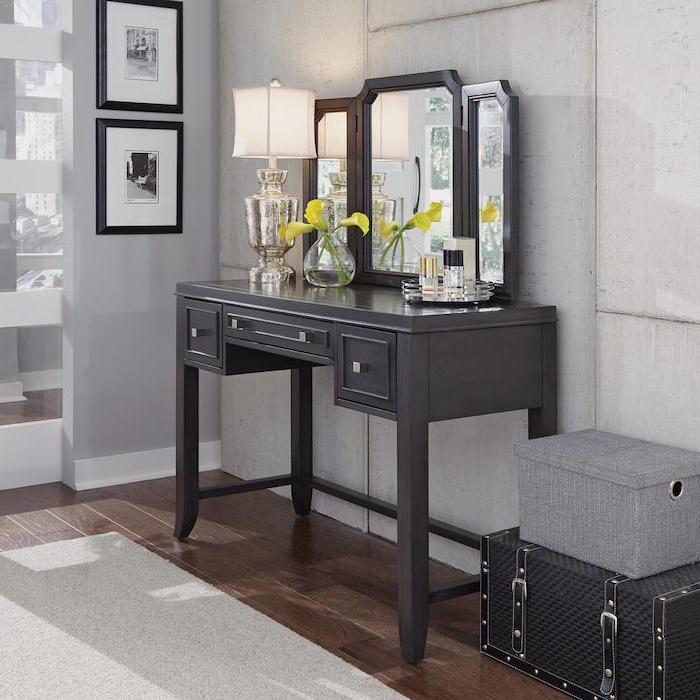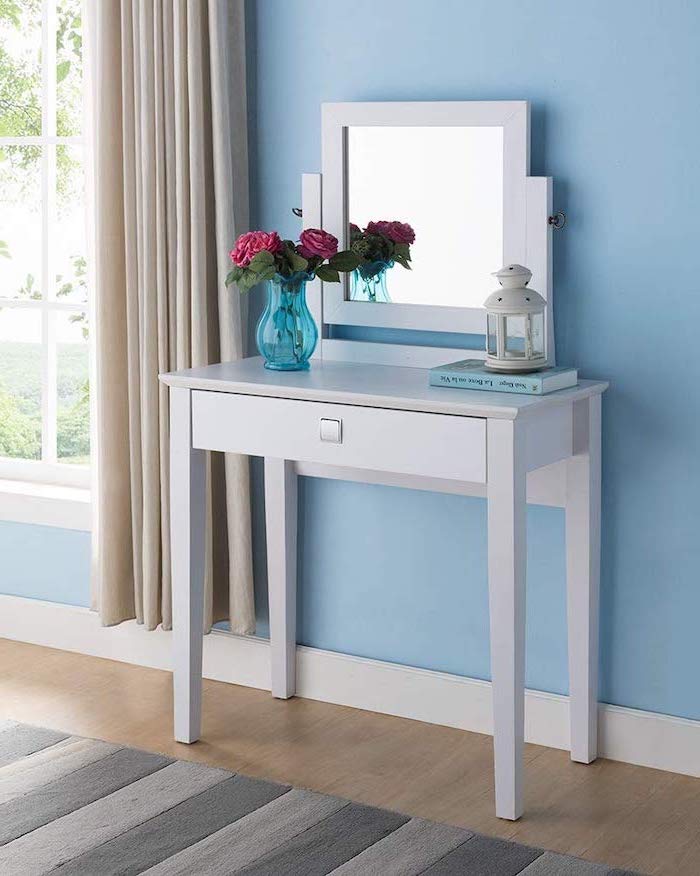 Makeup vanity table with lighted mirror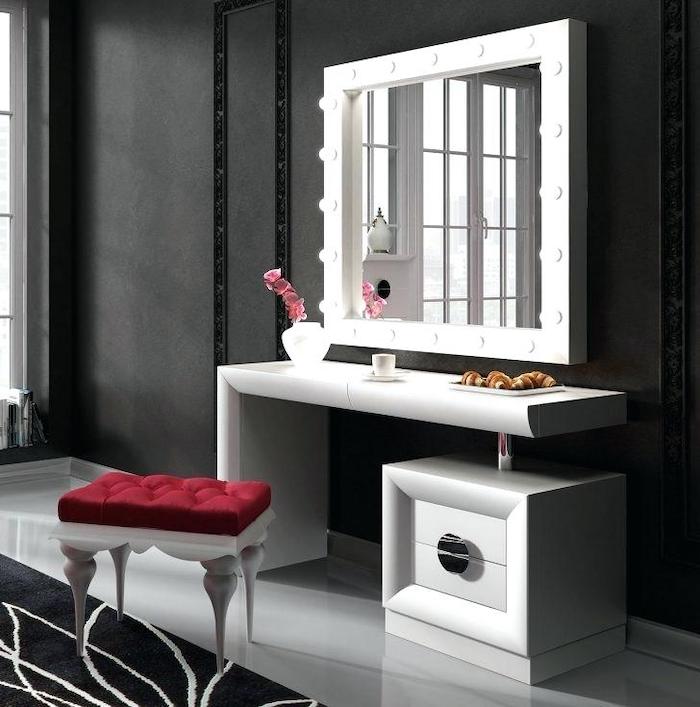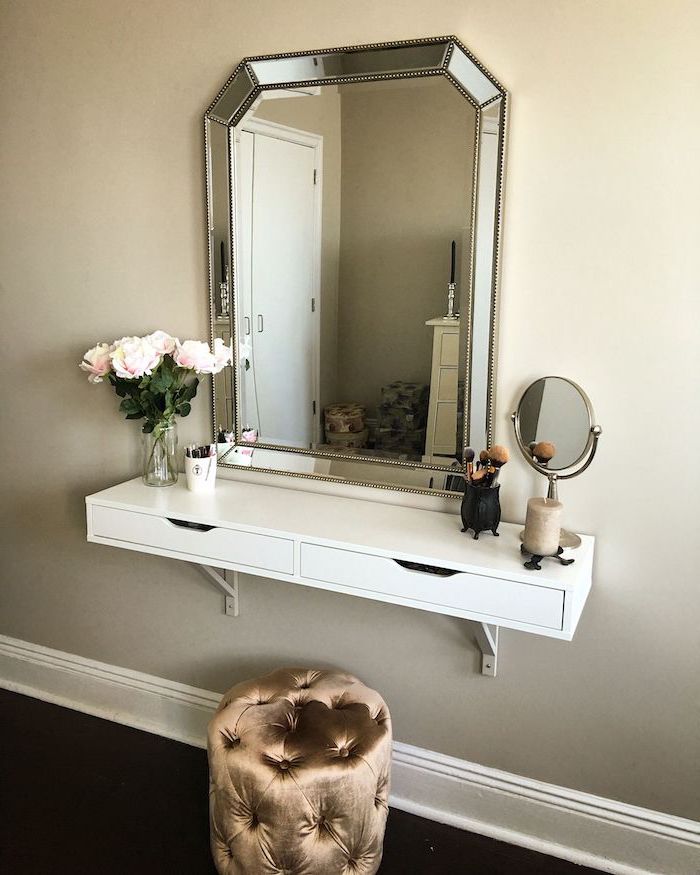 Modern makeup vanity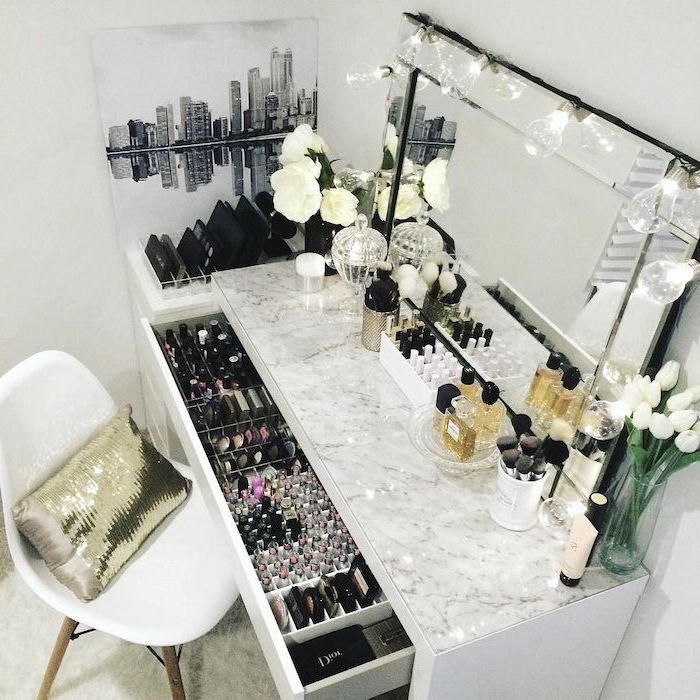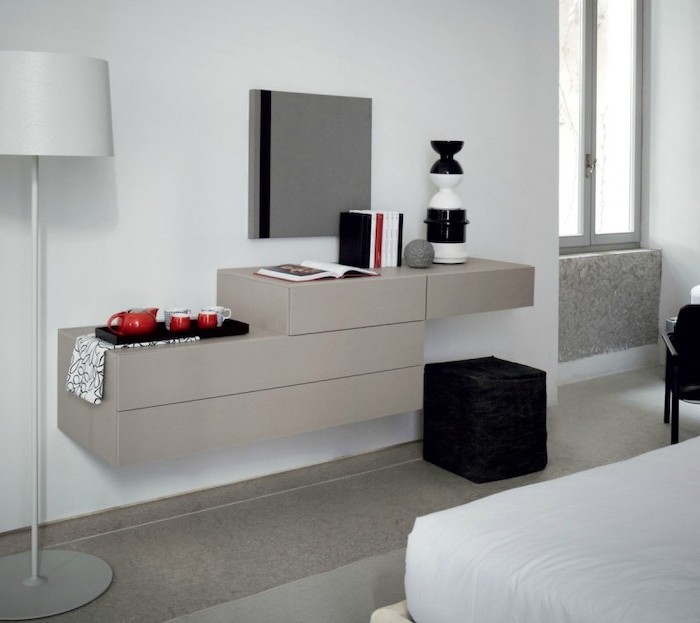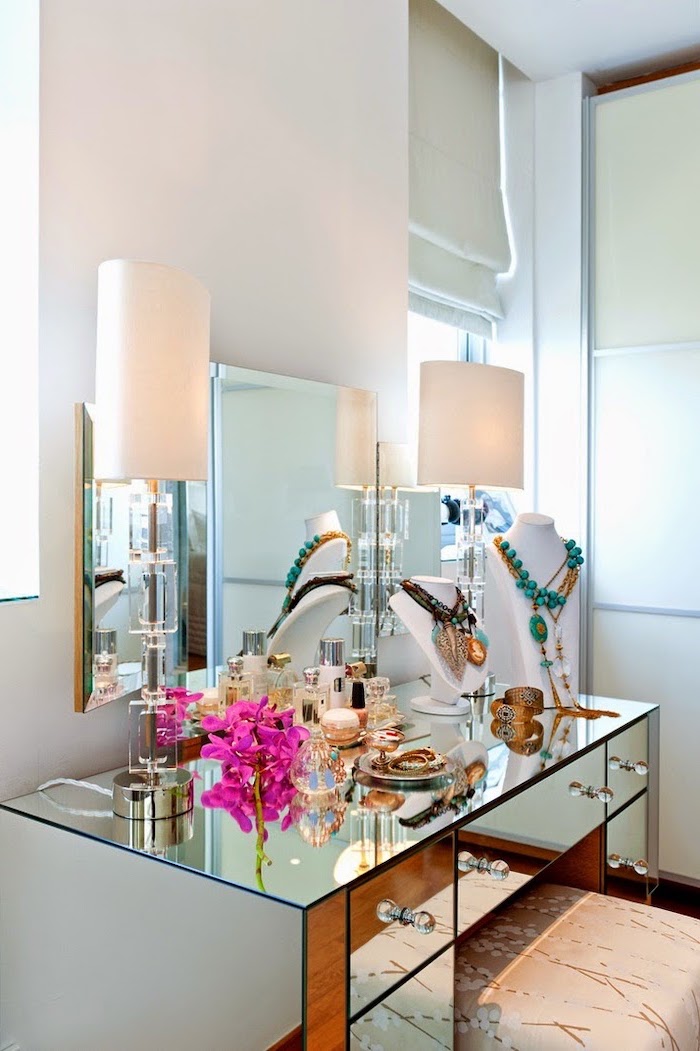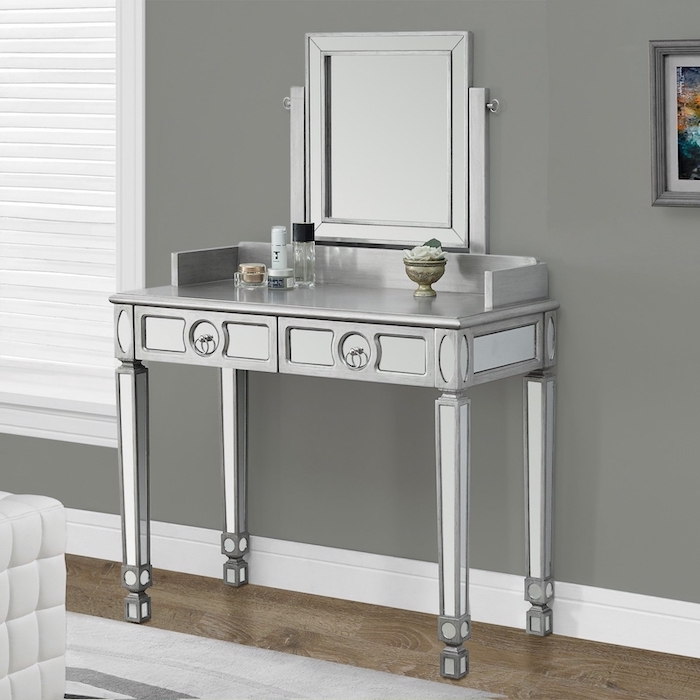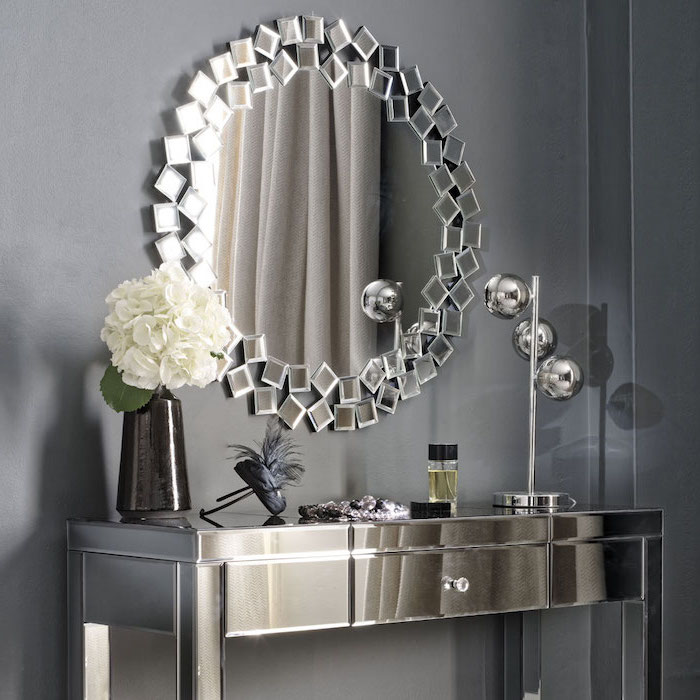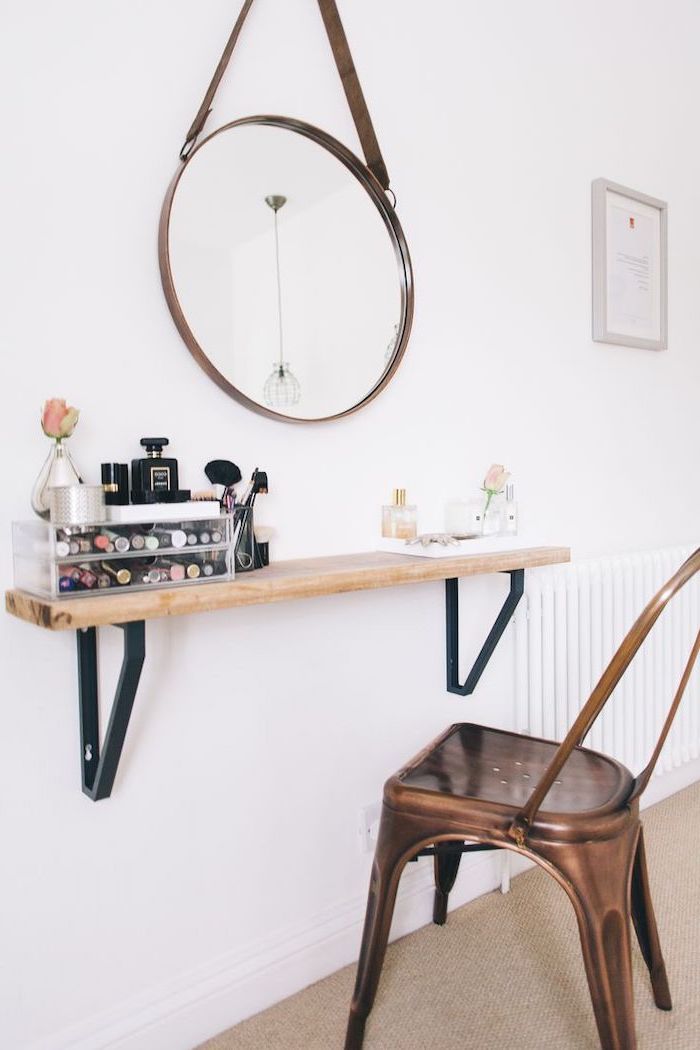 White makeup vanity with acrylic chair and lighted mirror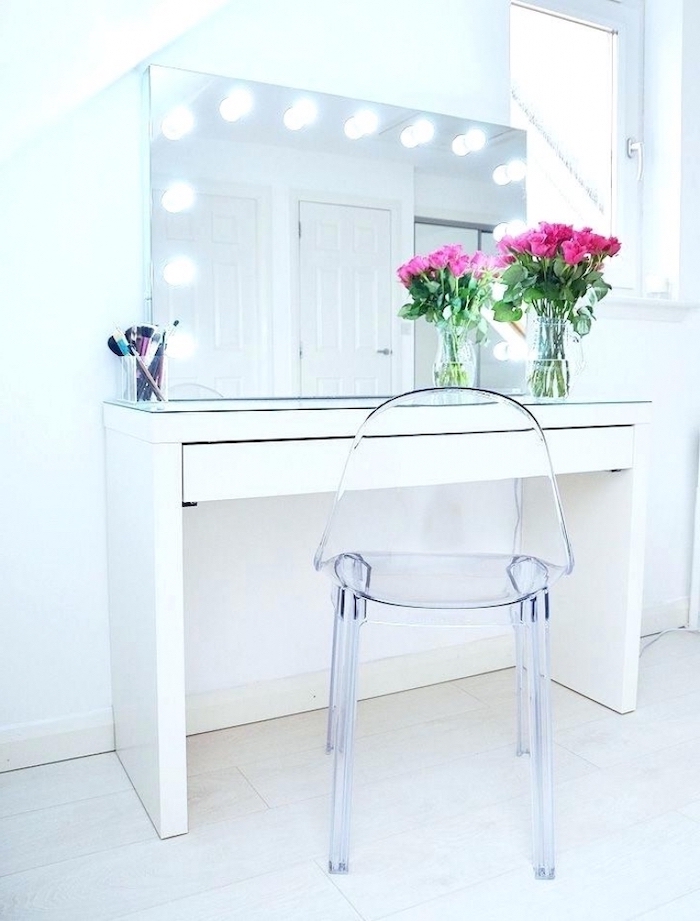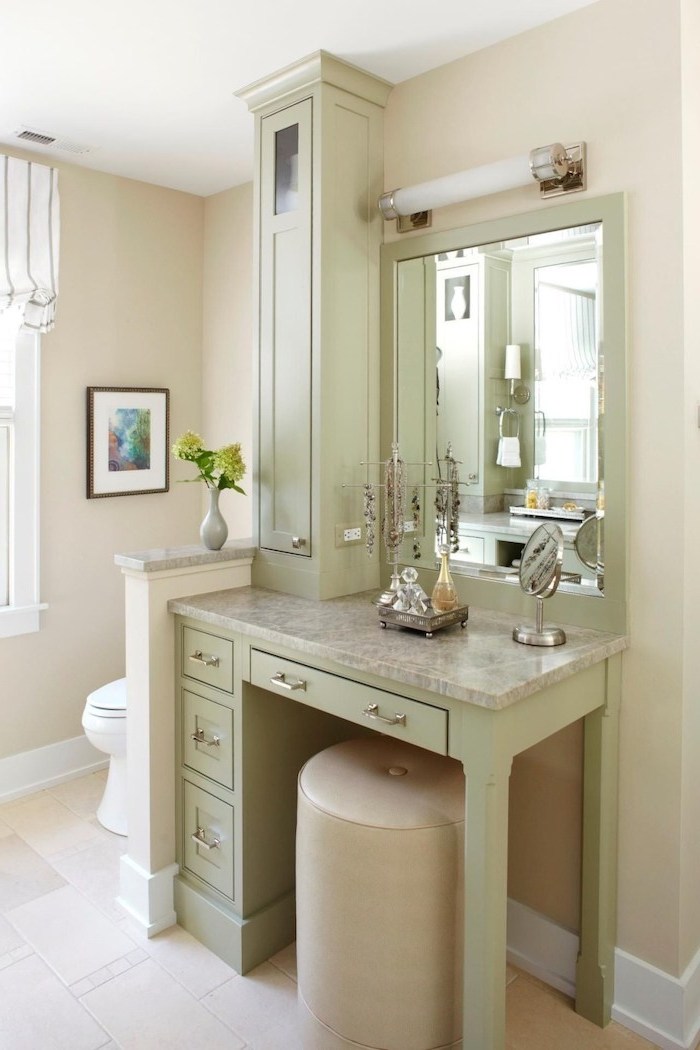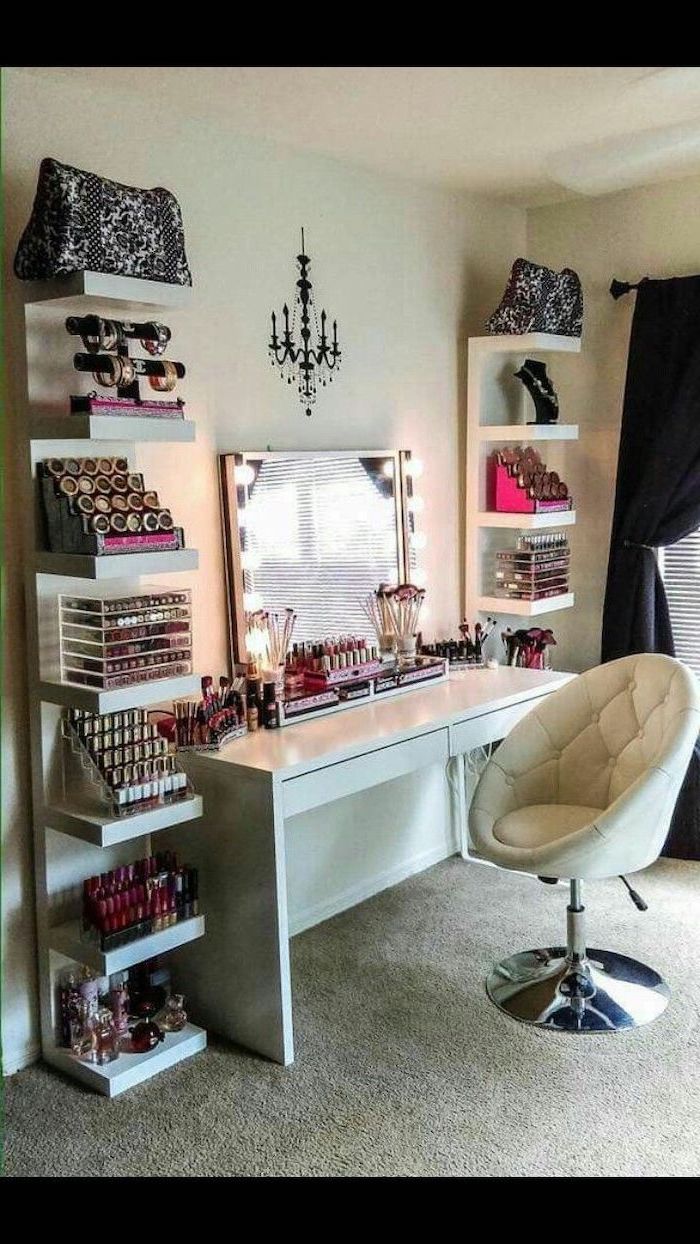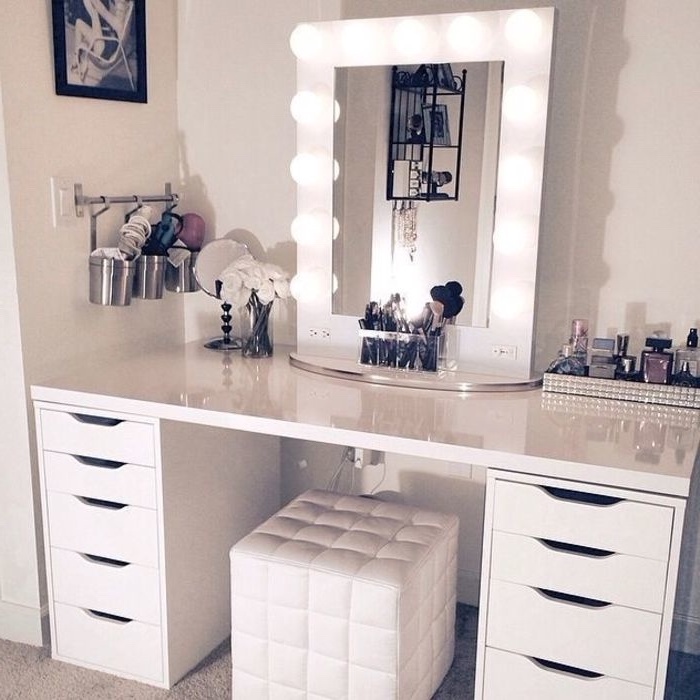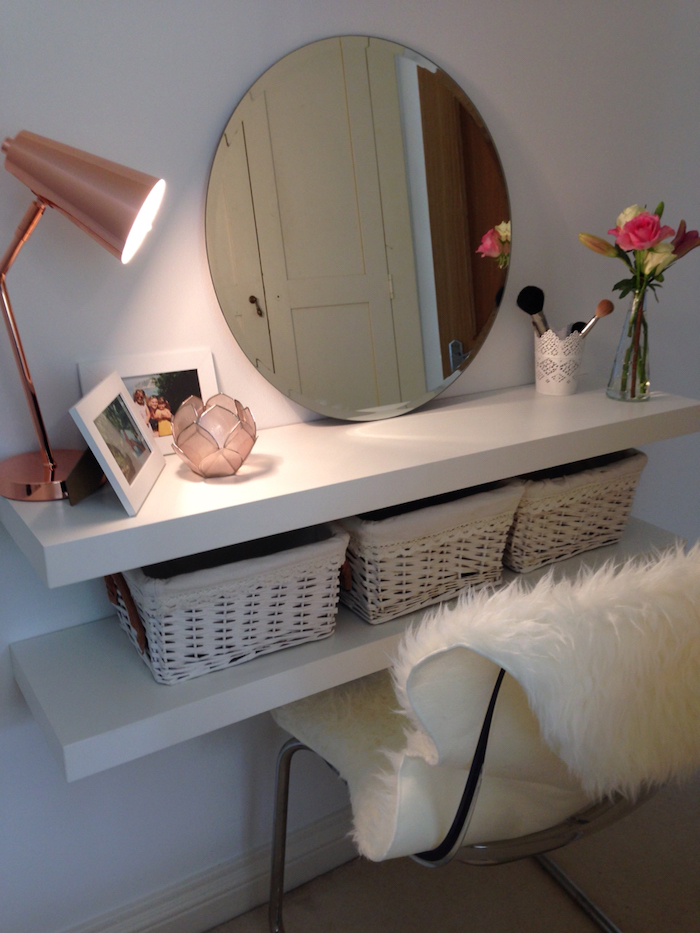 Dressing table mirror – Hollywood style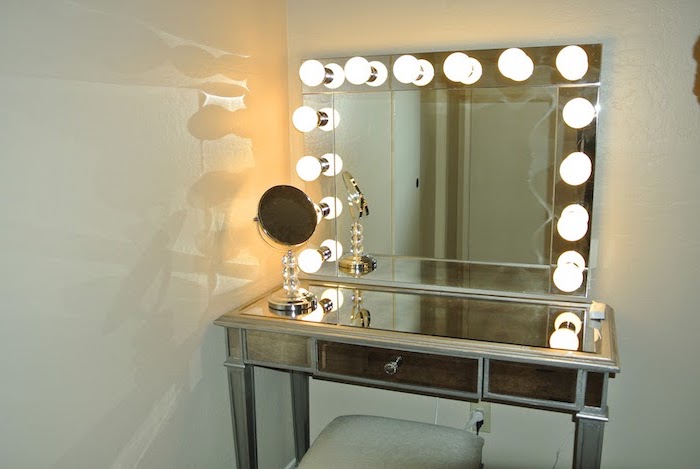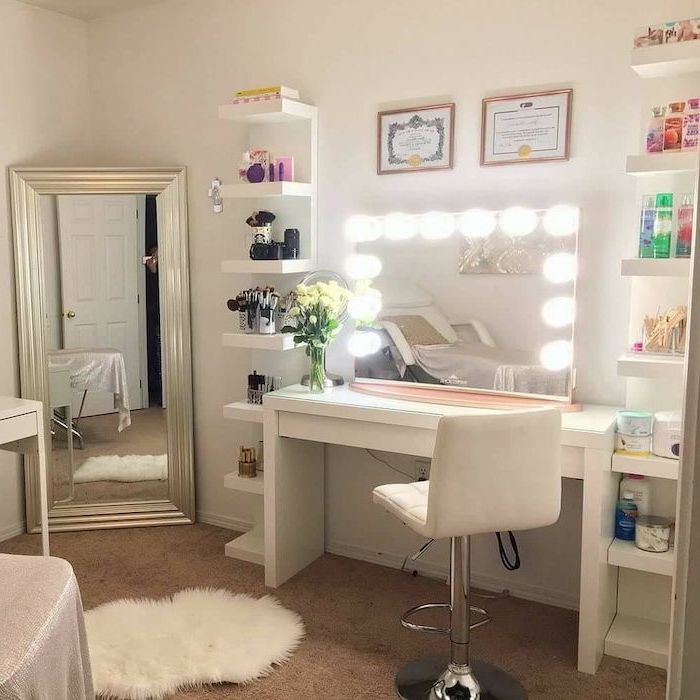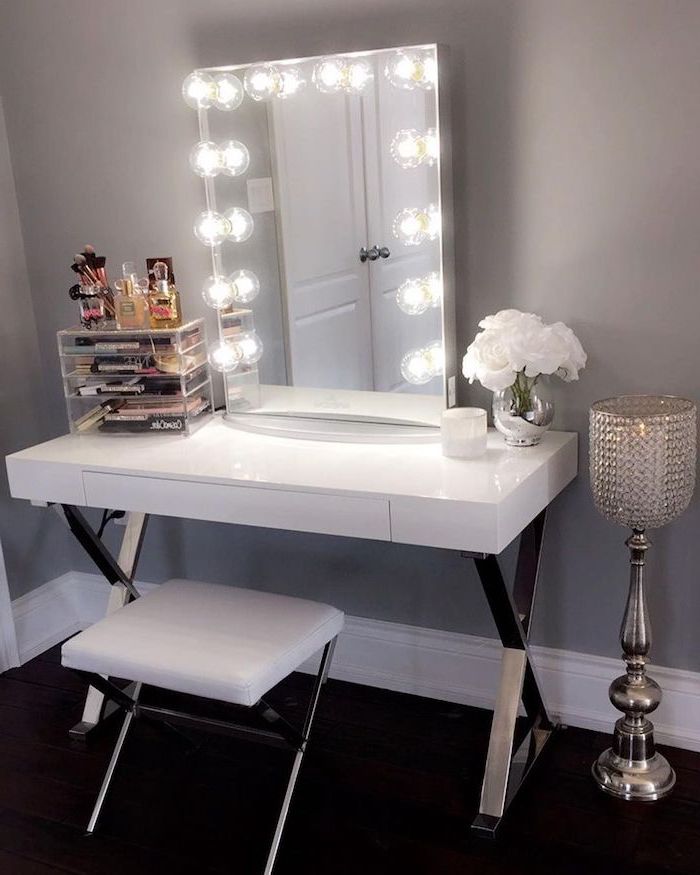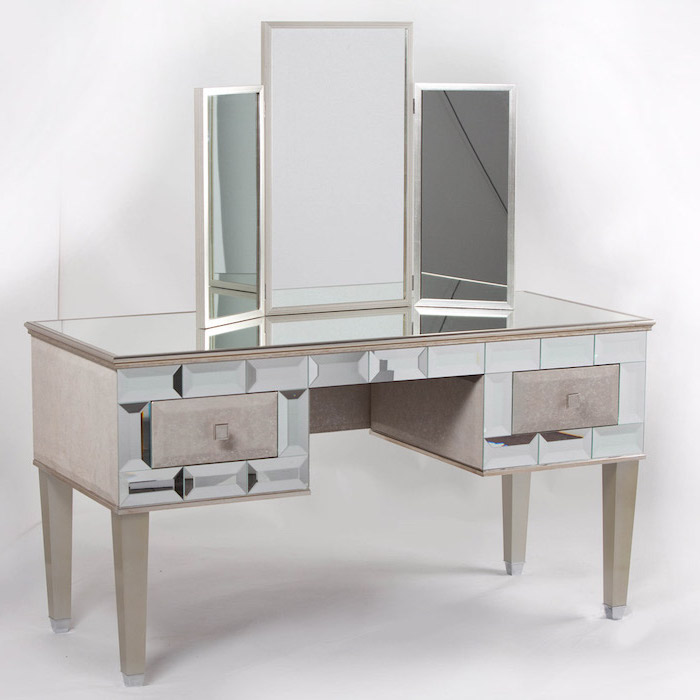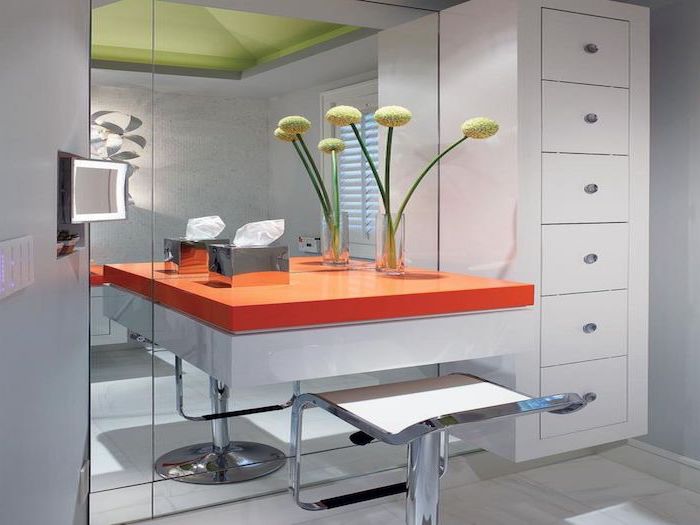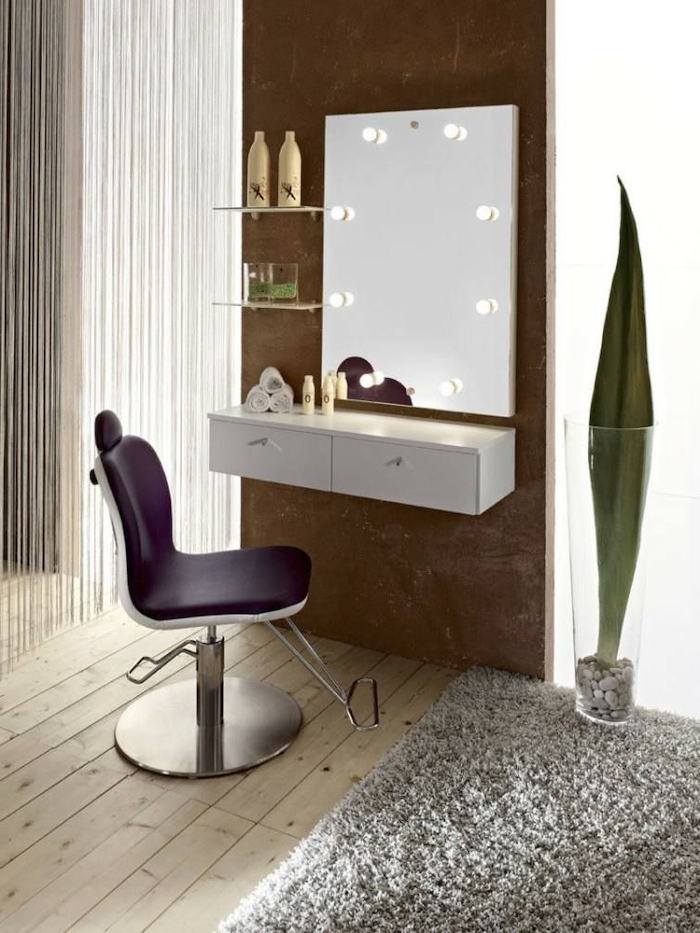 Makeup desk vanity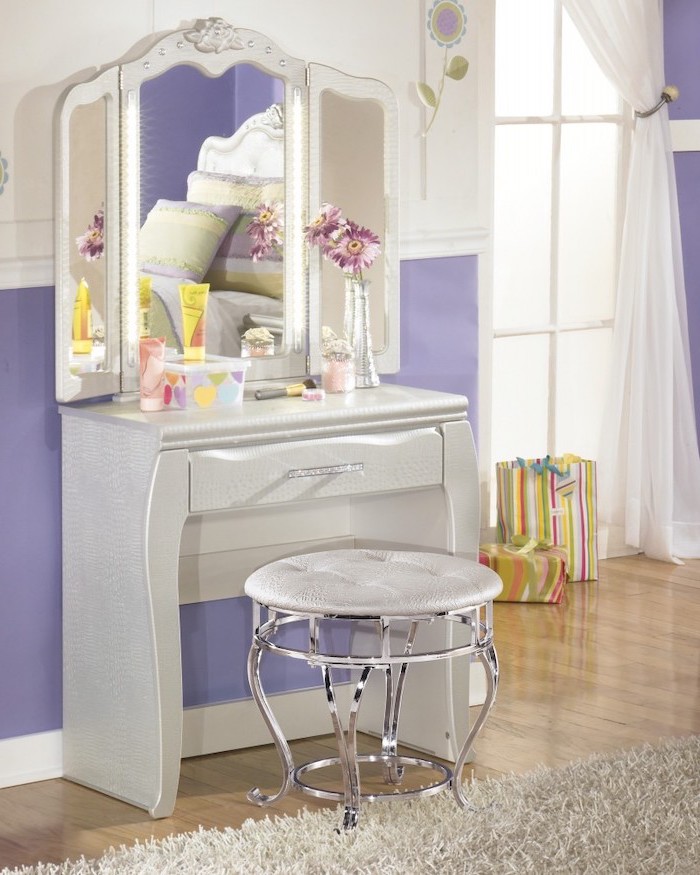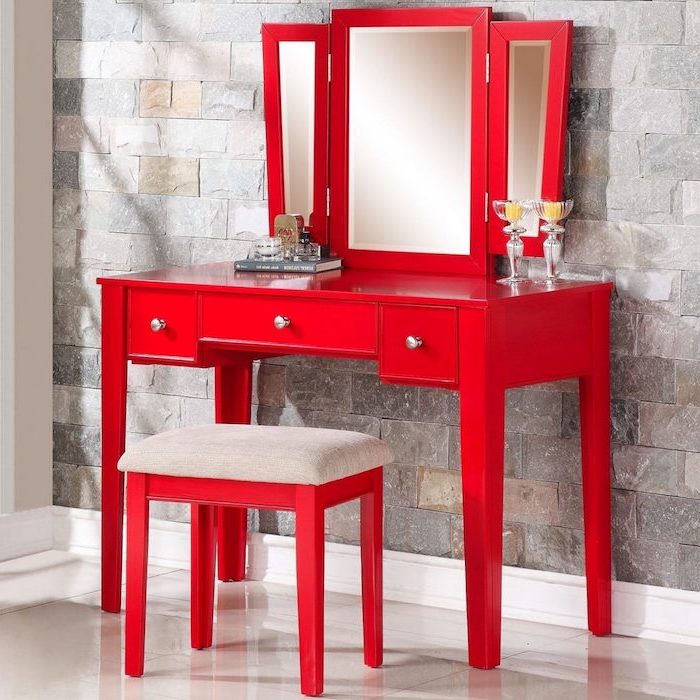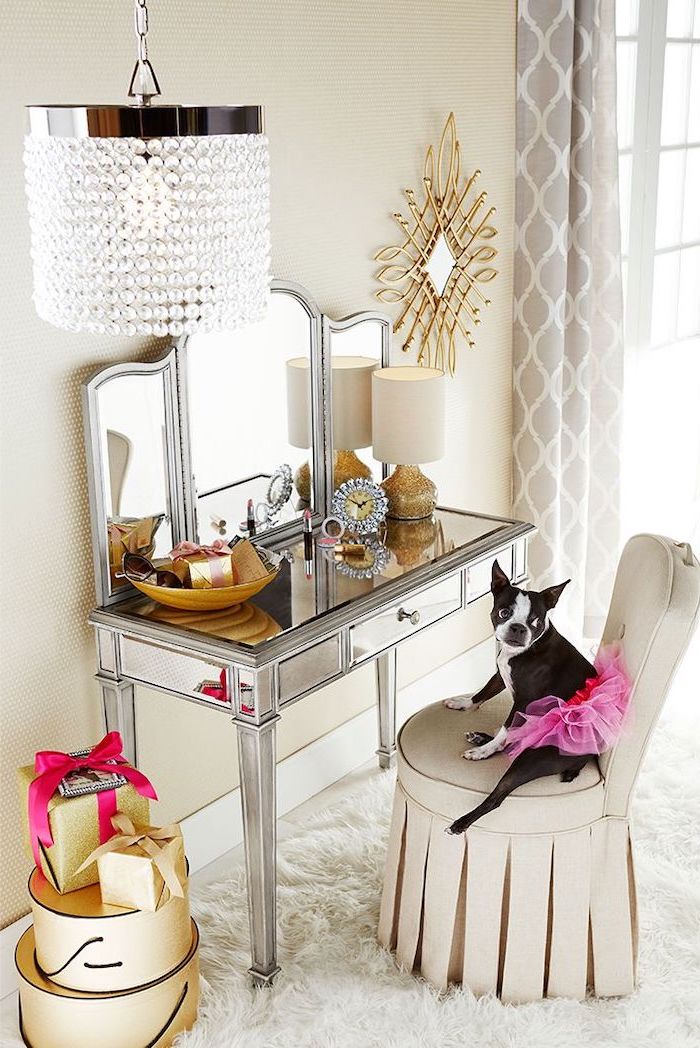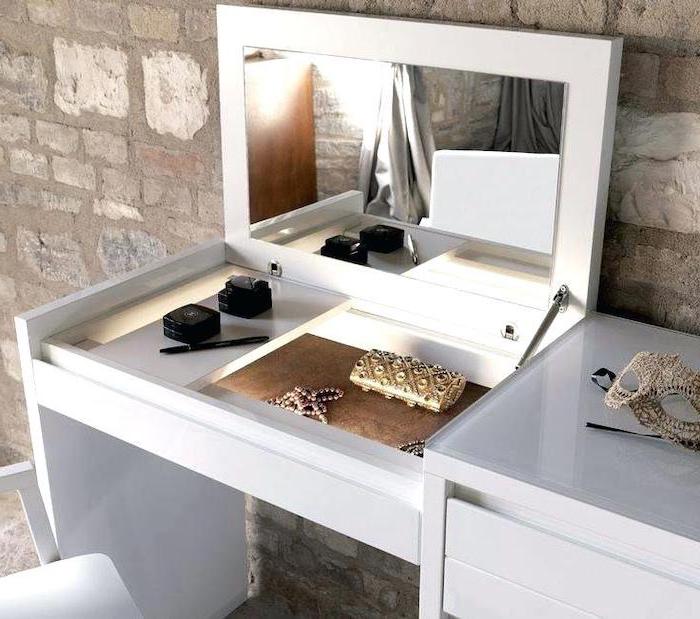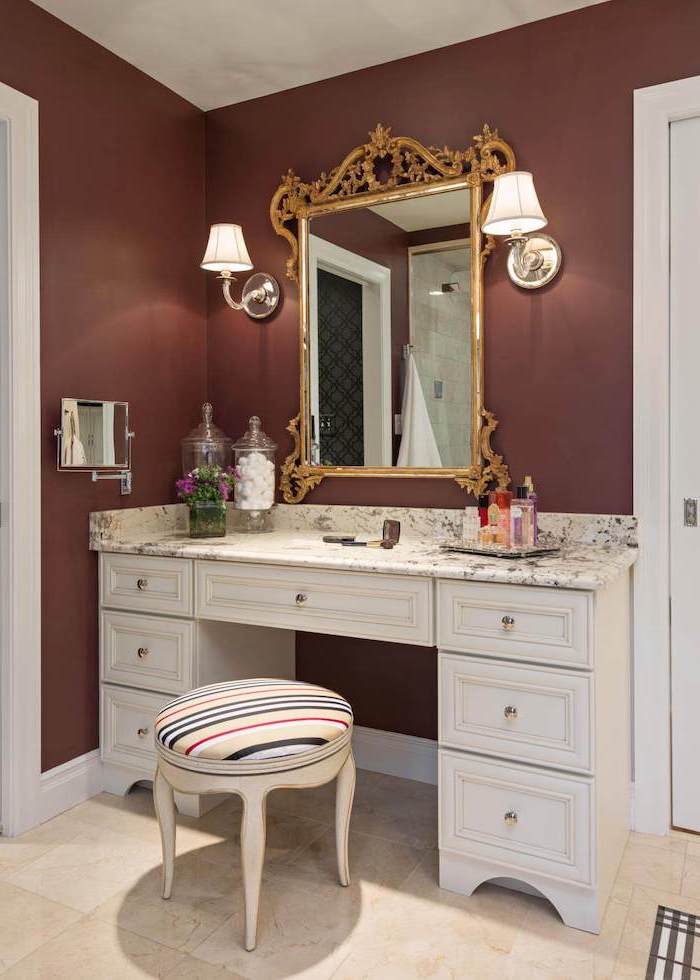 Rustic decor with a cool makeup vanity chair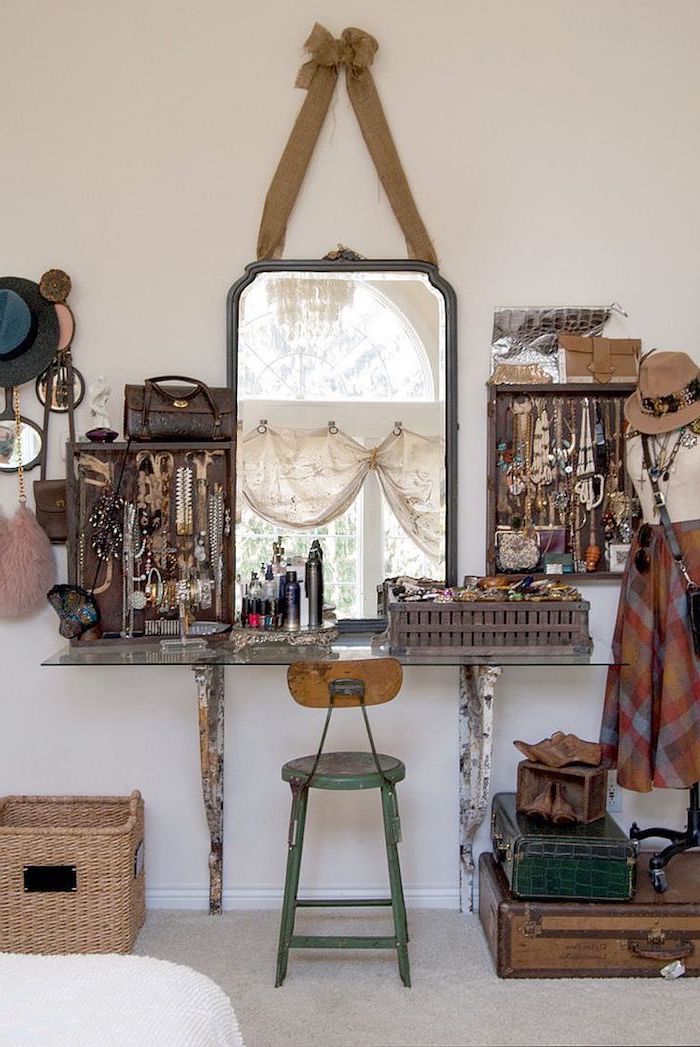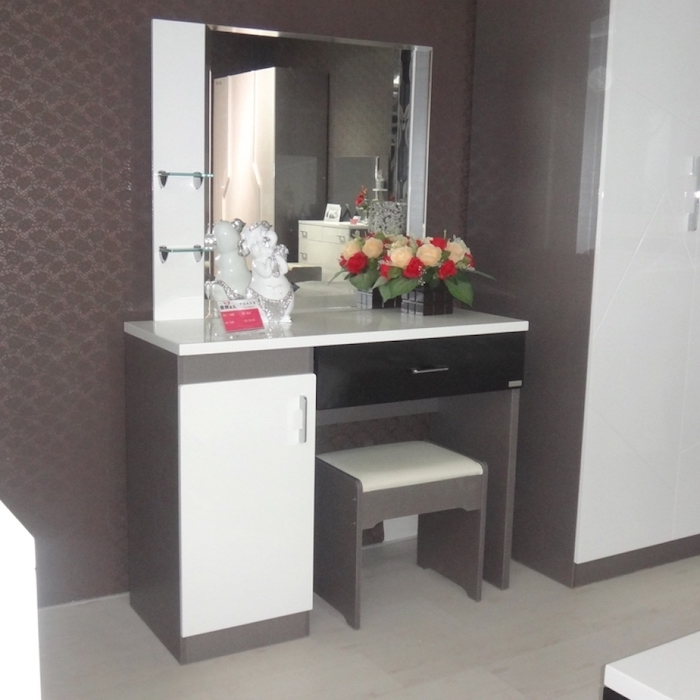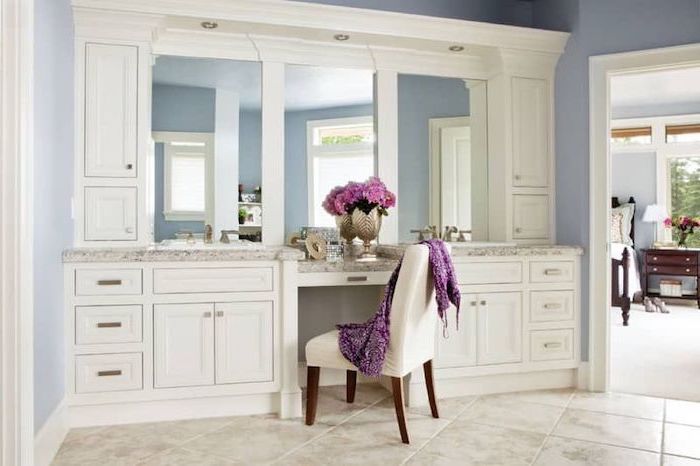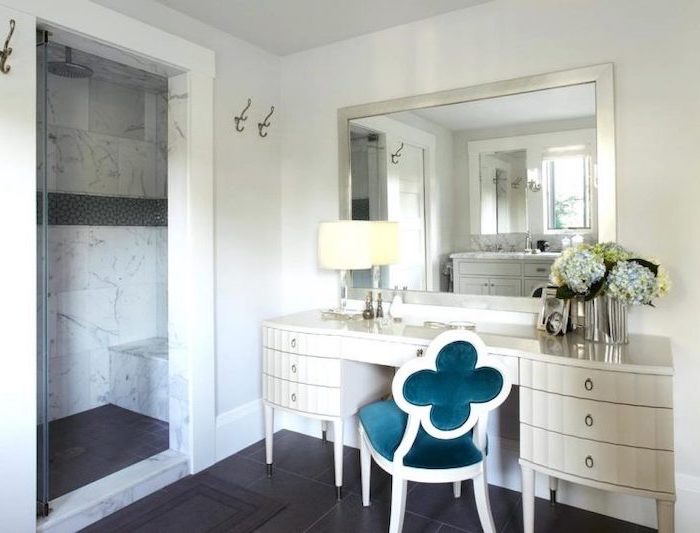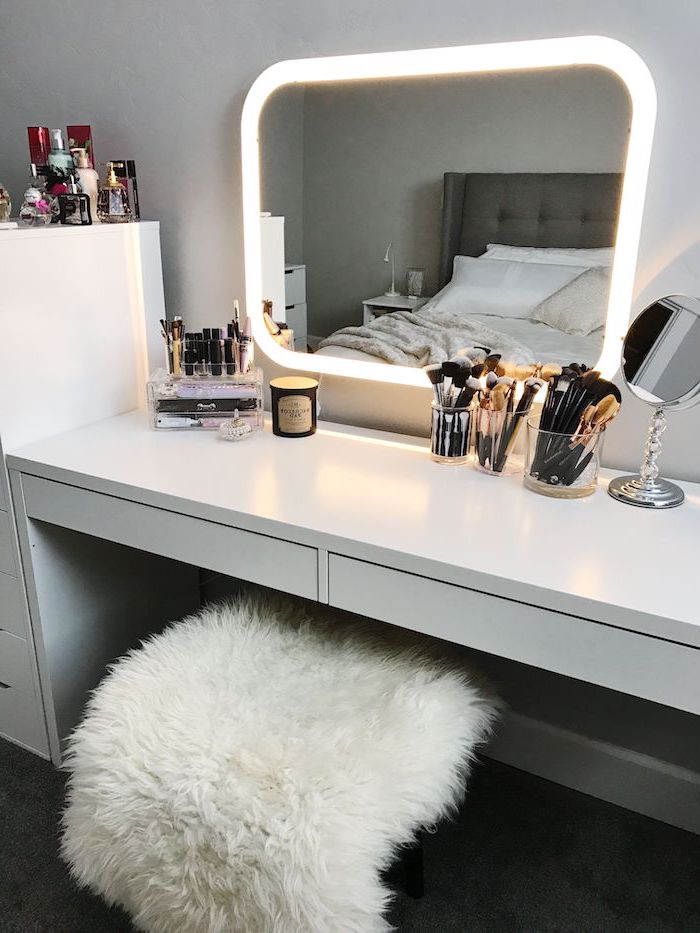 Small makeup vanity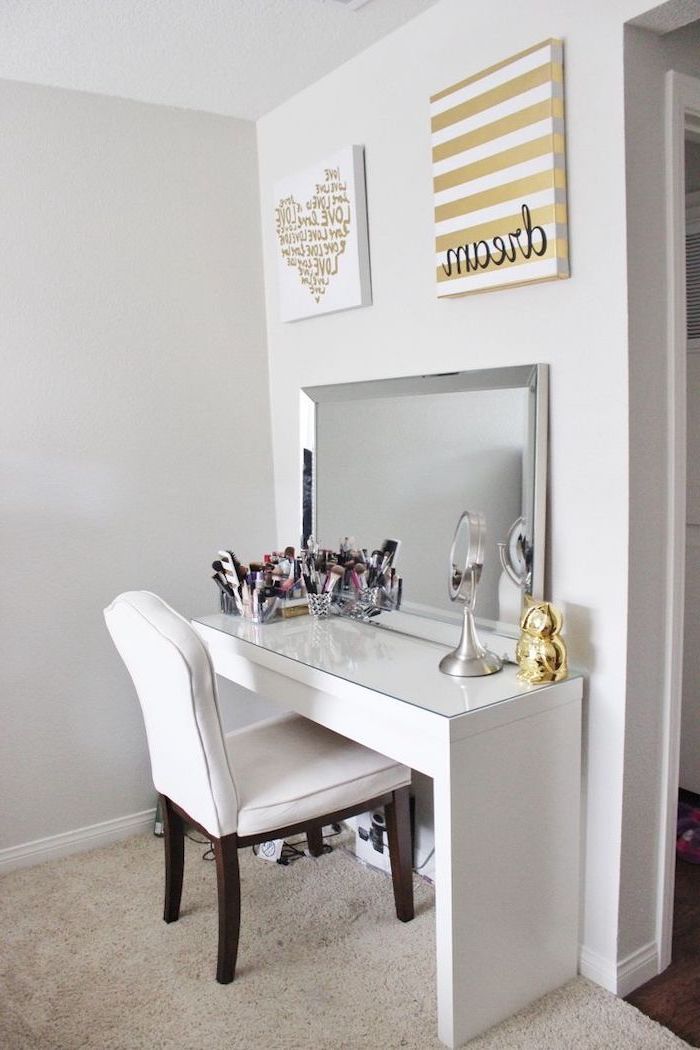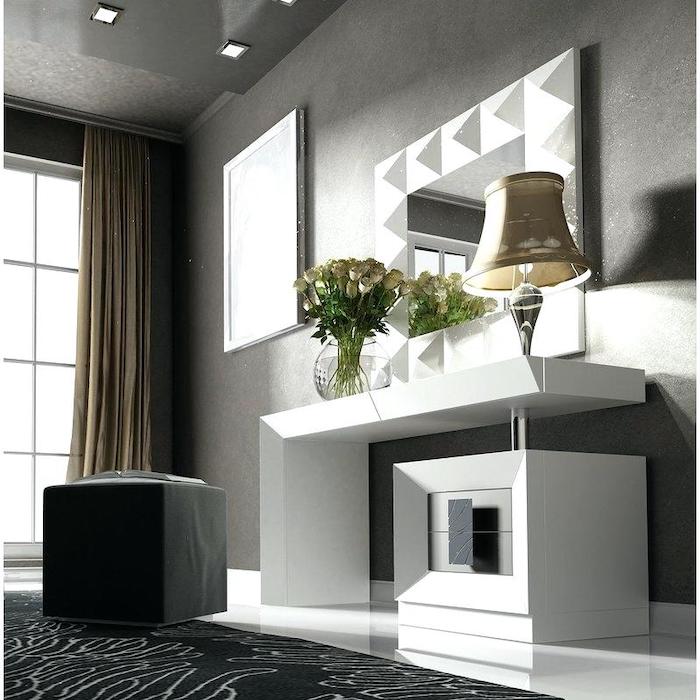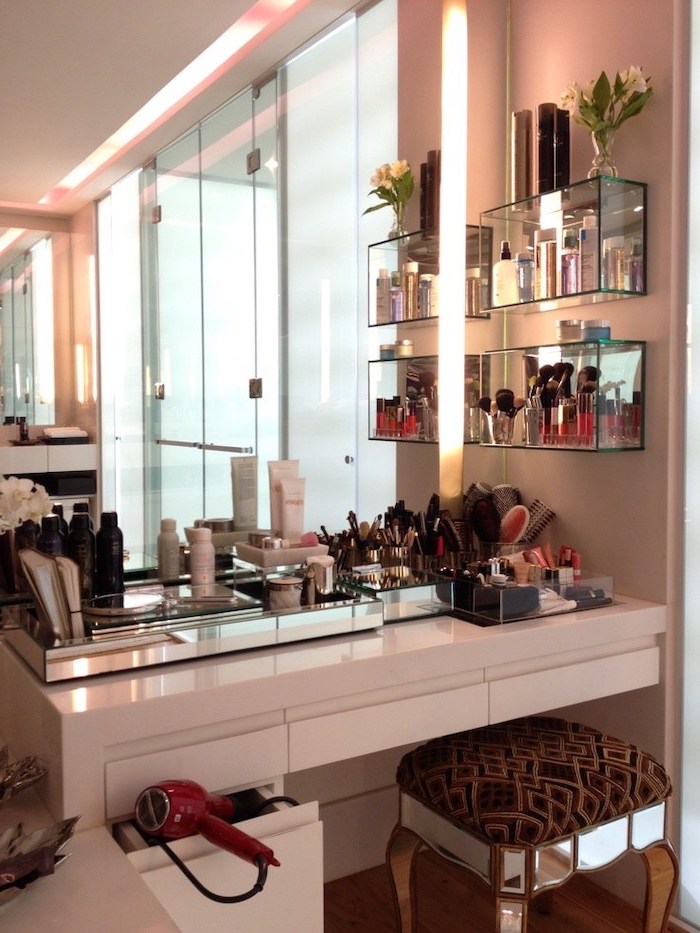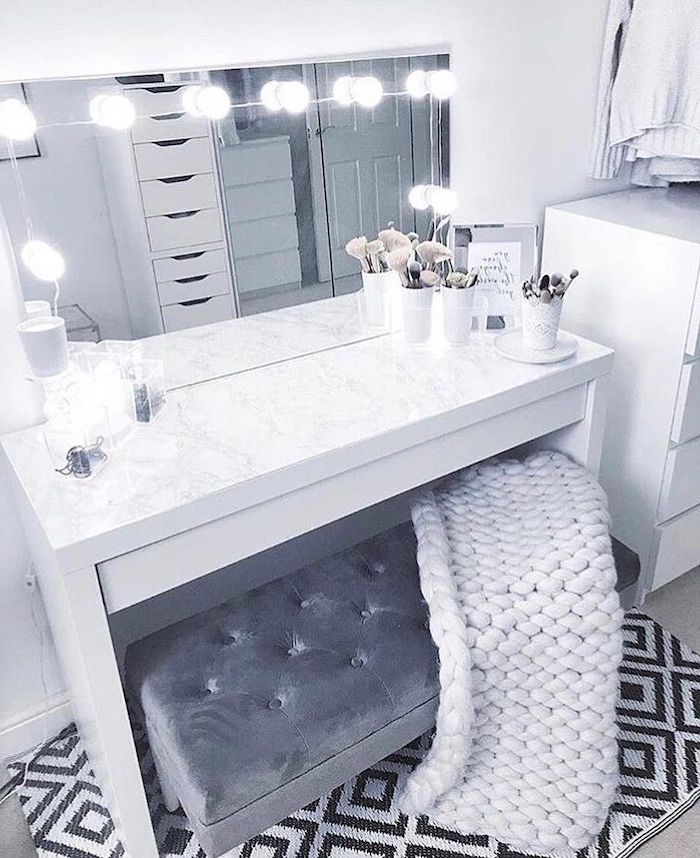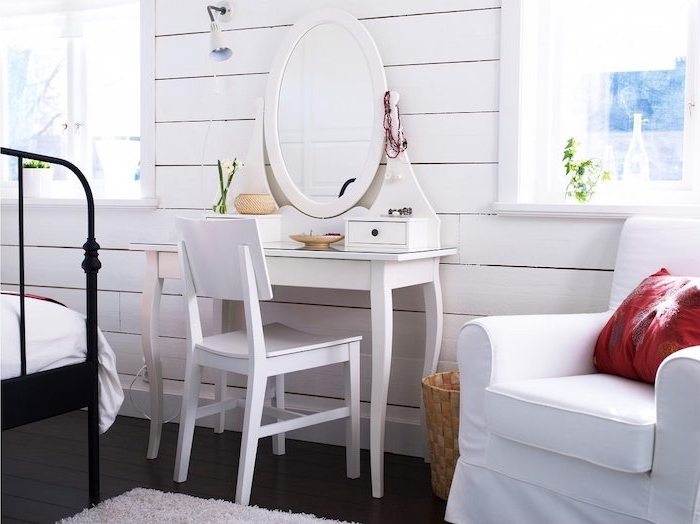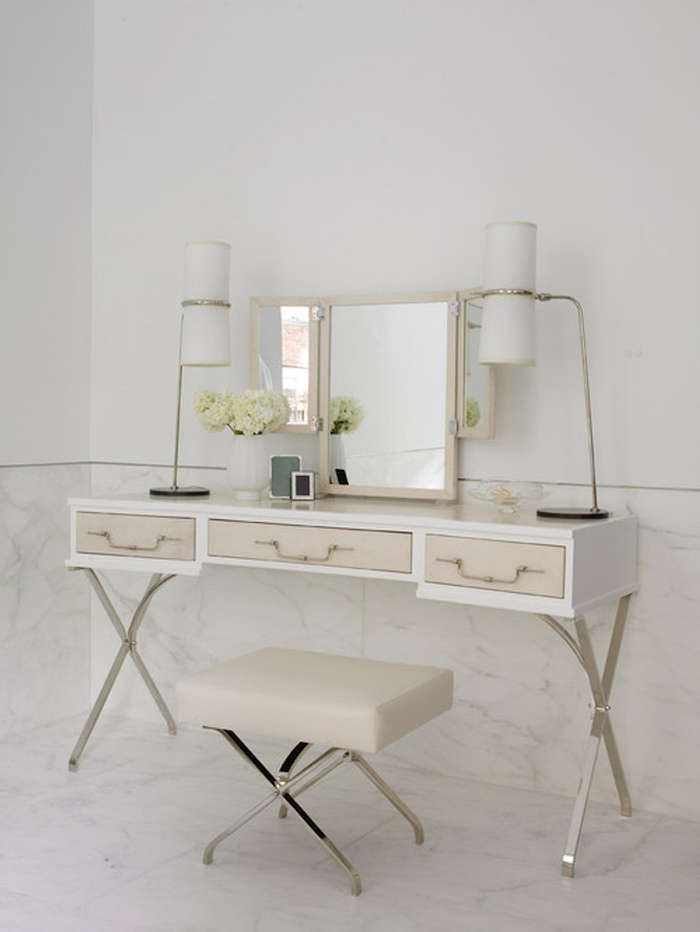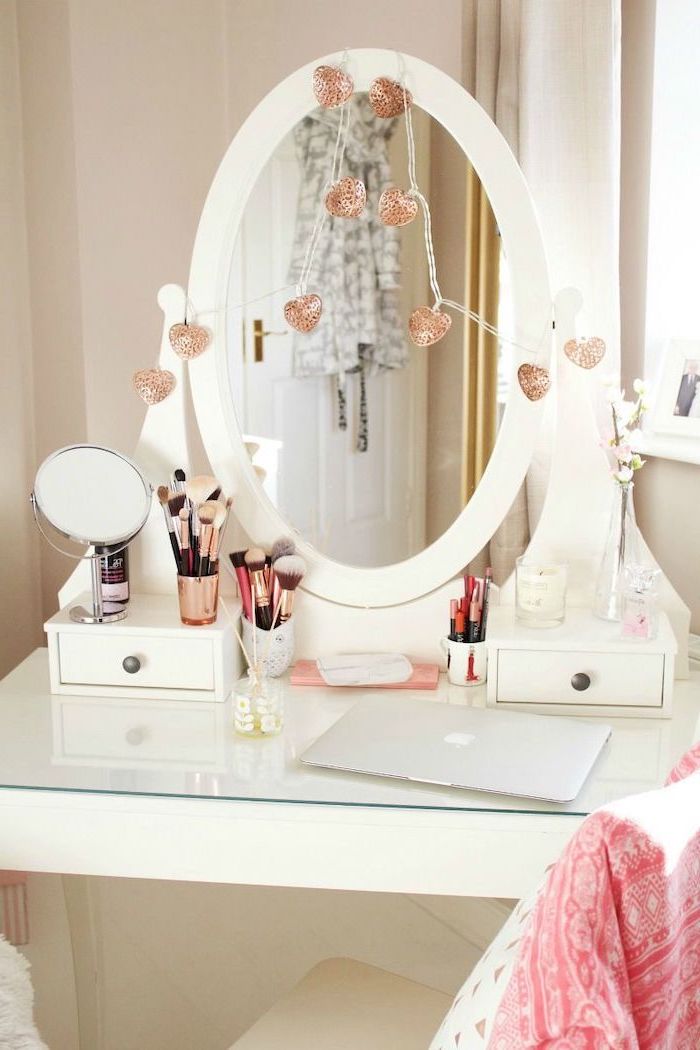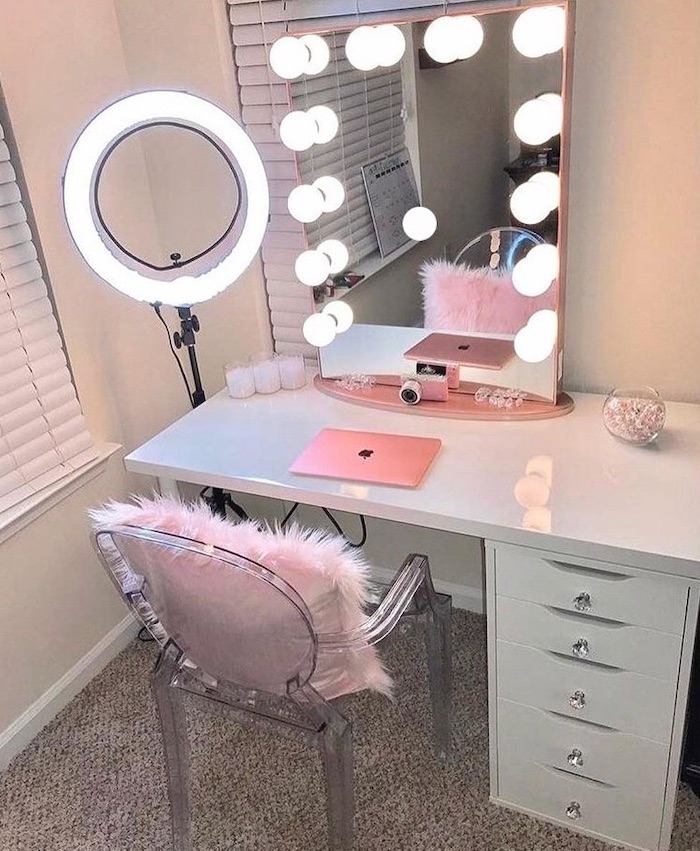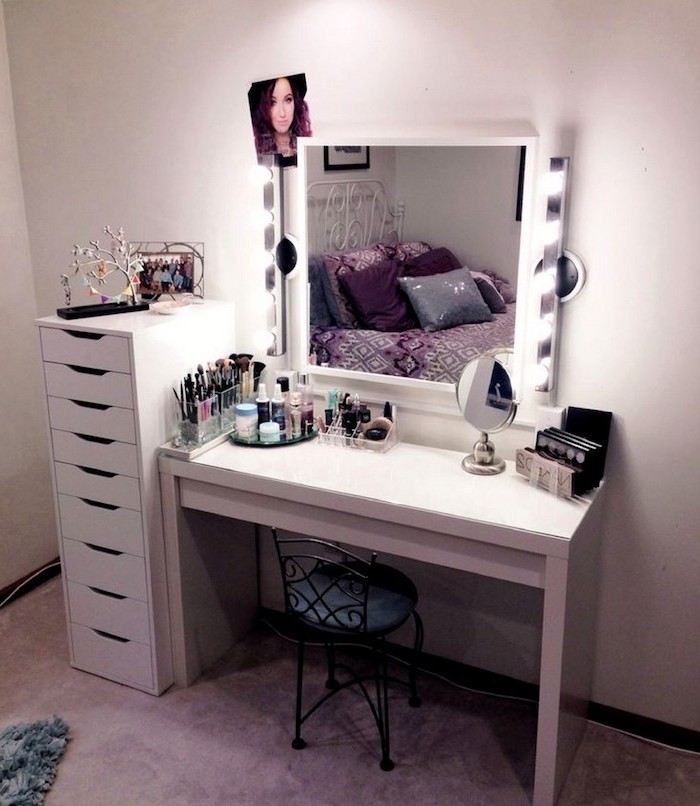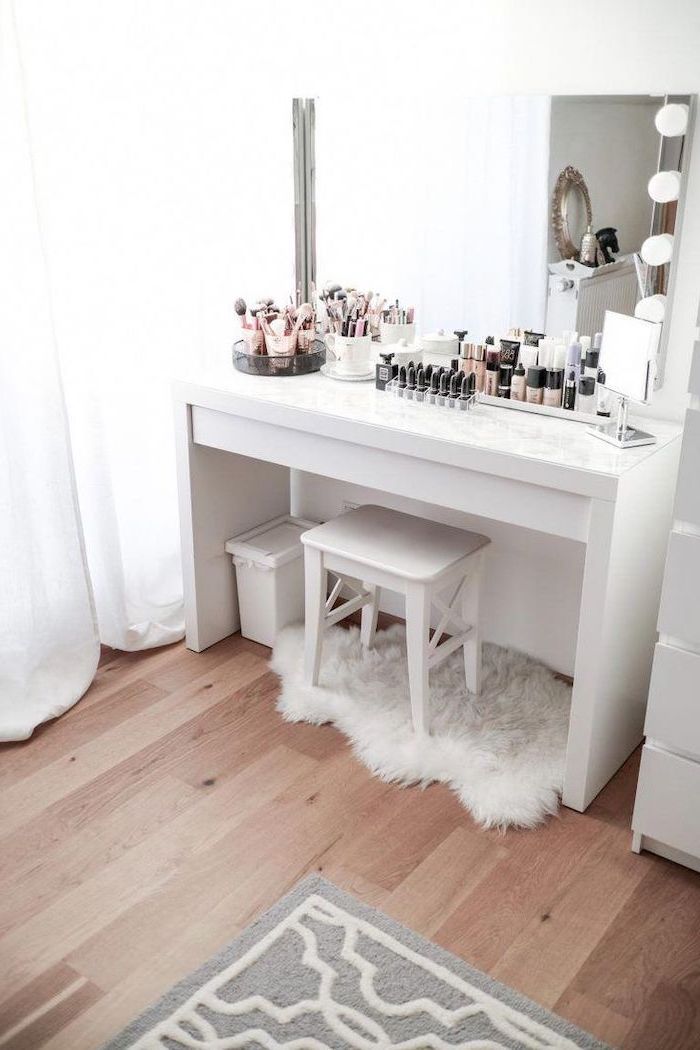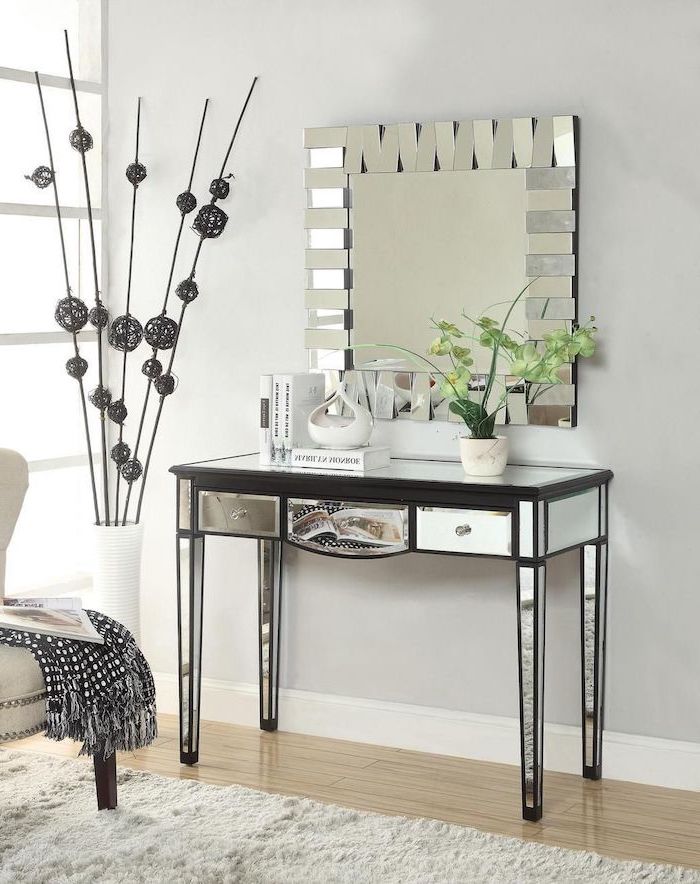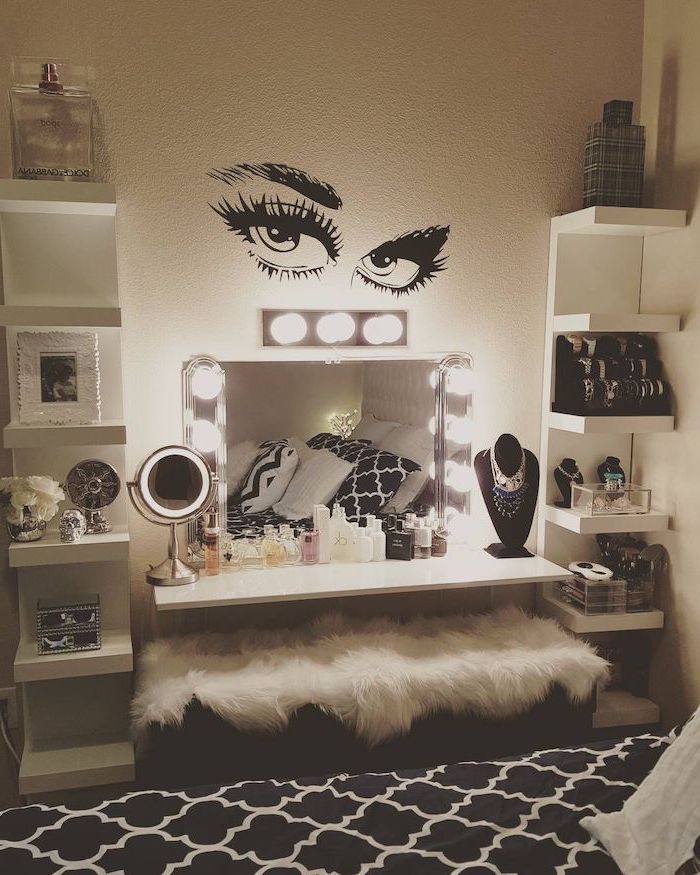 Corner makeup vanity