Fritz Hansen Showroom Milan by Stefano Tagliacarne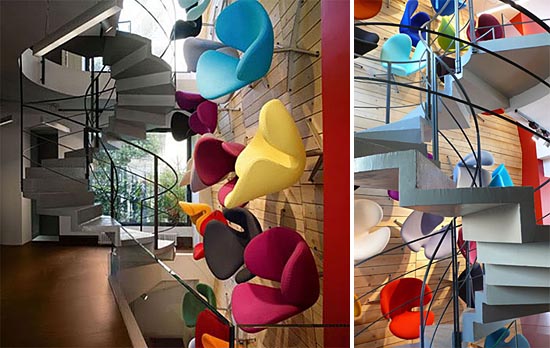 Fritz Hansen, historic Danish brand for contemporary design, opens its first showroom in Milan, as a strategic platform able to reach the international market.
A major challenge to Stefano Tagliacarne was to overcome the spatial irregularity of the showroom, a 340 square meters surface divided into three levels: the basement of 70 square meters; the ground floor of 40 square meters; and the first floor of 230 square meters well visible from the exterior. Tagliacarne links these three levels by the means of a big red column and a wood clad wall, both developing from the bottom of the basement to the top of the first floor.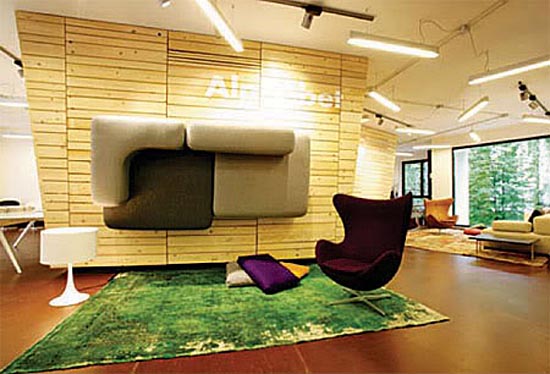 The first floor, where visitors enter, connects to the second floor by a concrete spiral staircase, which is just 8 centimeters thick. The second floor has a flexible layout and is natural lightened, thanks to the big windows.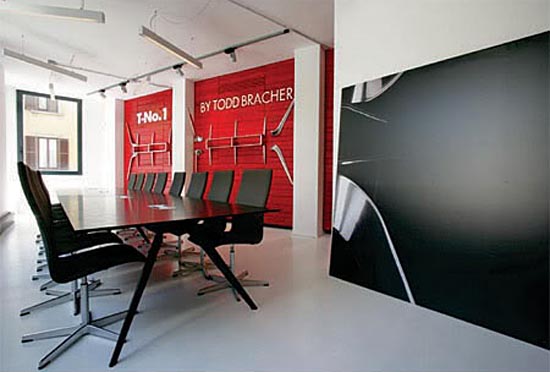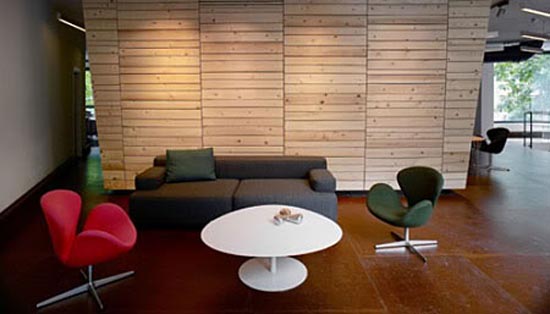 For the new store Fritz Hansen wanted to communicate the rich history of the Danish brand and its famous collections, to emphasize the brand image imprinted by the masterpieces of Arne Jacobsen and Poul Kjaerholm and to express the values of Danish culture in relation to the Italian context.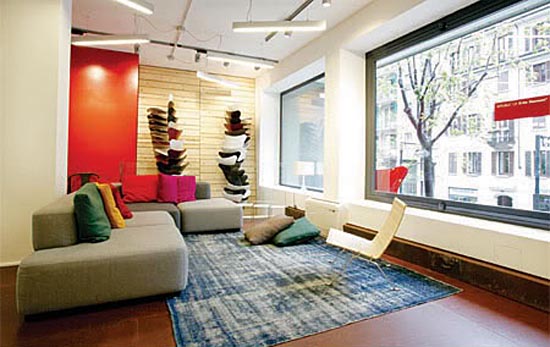 These premises have led Tagliacarne to design an informal exhibition space where Fritz Hansen design collections are the true protagonists. This means above all having minimized any kind of additional decoration, emphasizing textures, finishes and natural features of the structural elements of the space as well as the exposed products, which, in that way, become decorative elements themselves.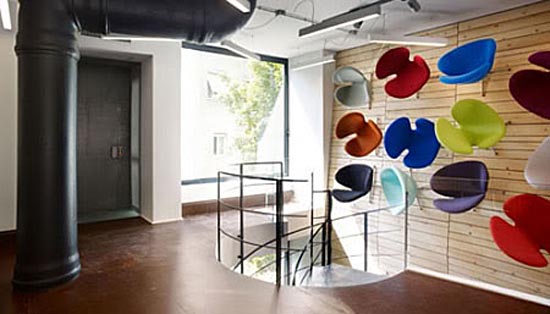 Stefano Tagliacarne has chosen the finishes of the structural elements also due to their ecological sustainability, convenience and flexibility, meeting essential values of the Danish company Fritz Hansen. All materials used for the interior design of the showroom are easy to find, to install and to dismantle, allowing future evolutions of the interior project with the possibility to re-use a great number of elements.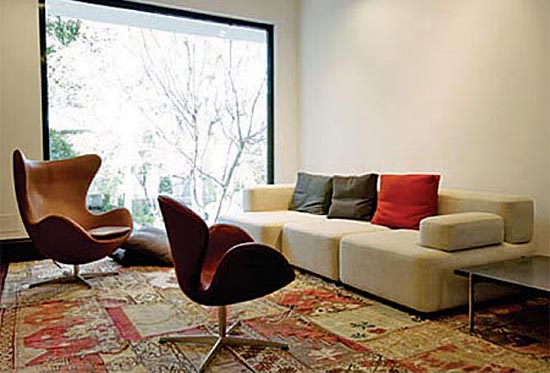 With its dazzling showroom,
Fritz Hansen
aims to highlight the fact that attractive, high-quality furniture is to be seen as a work of art that belongs with architecture, matching the spirit of the times.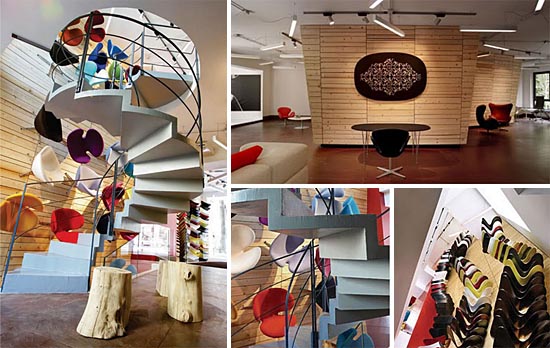 Tagliacarne has designed a space that exudes an air of quintessential Danish design and, as
Fritz Hansen
's CEO Jacob Holm described it "as a place where we can feel at home". For example, the use of raw wooden beams creates a warm atmosphere despite the uncompromisingly minimalist interior design.