East Village studio by JPDA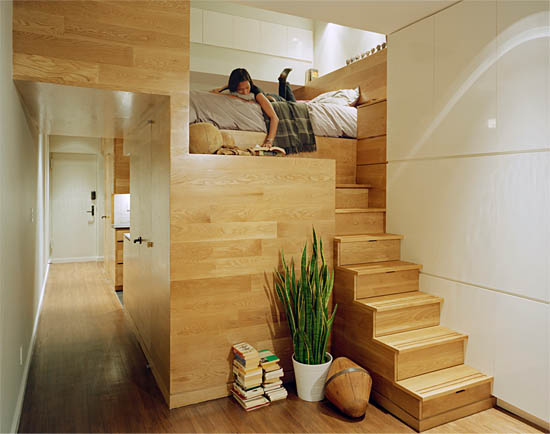 This multi-purpose living space in New York is a great example on how to turn a simple empty space into an apartment with clearly defined rooms.
From JPDA:
The East Village Studio renovation addresses the client's desire for multi-purpose living space. While the footprint of the apartment is minimal, meticulously detailed millwork conceals extensive amounts of storage and shelving; thereby maximizing floor space. The aesthetic is clean and concise, while providing the warmth of a home and functional desires of the client.