How to incorporate stained glass windows in your contemporary home
What comes to mind when you hear the words stained glass? The first thing is probably church or cathedral windows. The second thing that you think of might be old period homes. That is exactly the problem. Unfortunately, many people seem to think that this type of glass is outdated and has no place in our modern homes. This can't be further from the truth, however. In fact, stained glass windows have been making a slow and steady come back. Which is why, today, we have gathered 60 examples to show you how amazing and beautiful this art is. We are also going to help you incorporate it into your contemporary home.
Incorporate stained glass windows into your contemporary home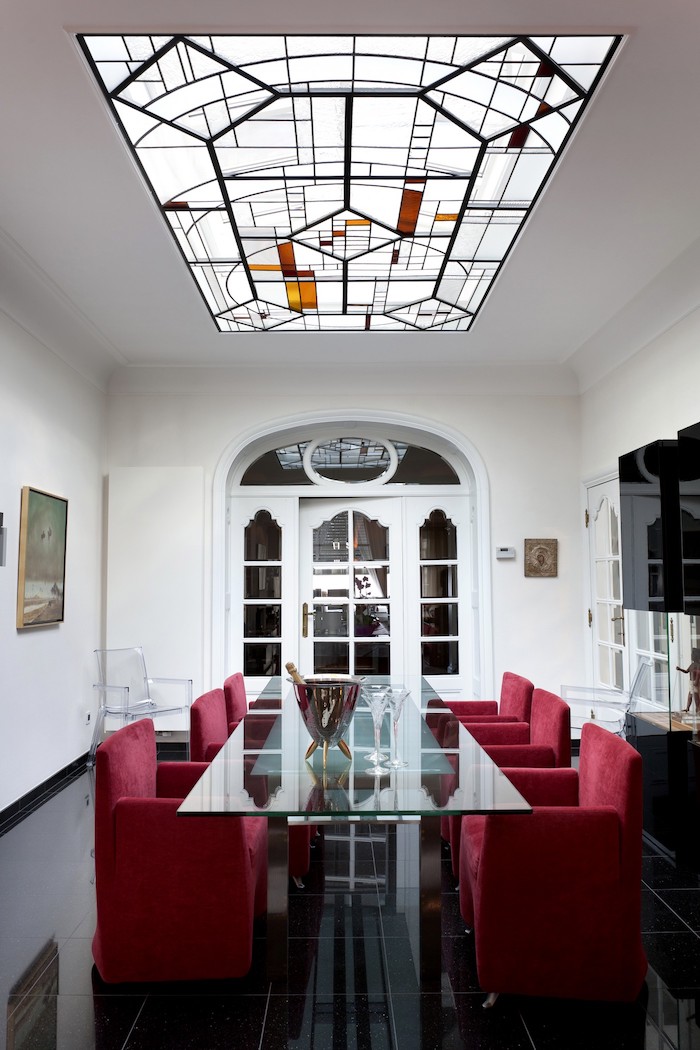 Why add stained glass windows to your interior?
There are a few reasons why you should use stained glass of any kind in your modern home. Here are some of the benefits you get with using stained glass:
It brings uniqueness to your home. Custom stained glass windows can be so versatile. All you have to do is find someone to create them for you. You can ask them to create all kinds of patterns for you, which express your personality. What's more, if you have a family crest or want to have your family's initials on your windows, that is completely doable. On the other hand, you can also try and make them yourself.
It keeps away nosy people. The good news is that stained glass is not only beautiful, it is also not see through. Meaning all of those nosy neighbors are going to have to mind their own business, because they will definitely not be able to see what's going on inside your house. And, for some people, this is a big plus.
Stained glass windows bring the colors into your room. Have you ever seen the sun shining through stained glass windows. Trust me, it is beautiful. This type of windows will create a psychedelic, relaxing feeling into your home with all the colors of the rainbow.
Showcase your uniqueness with a stained glass front door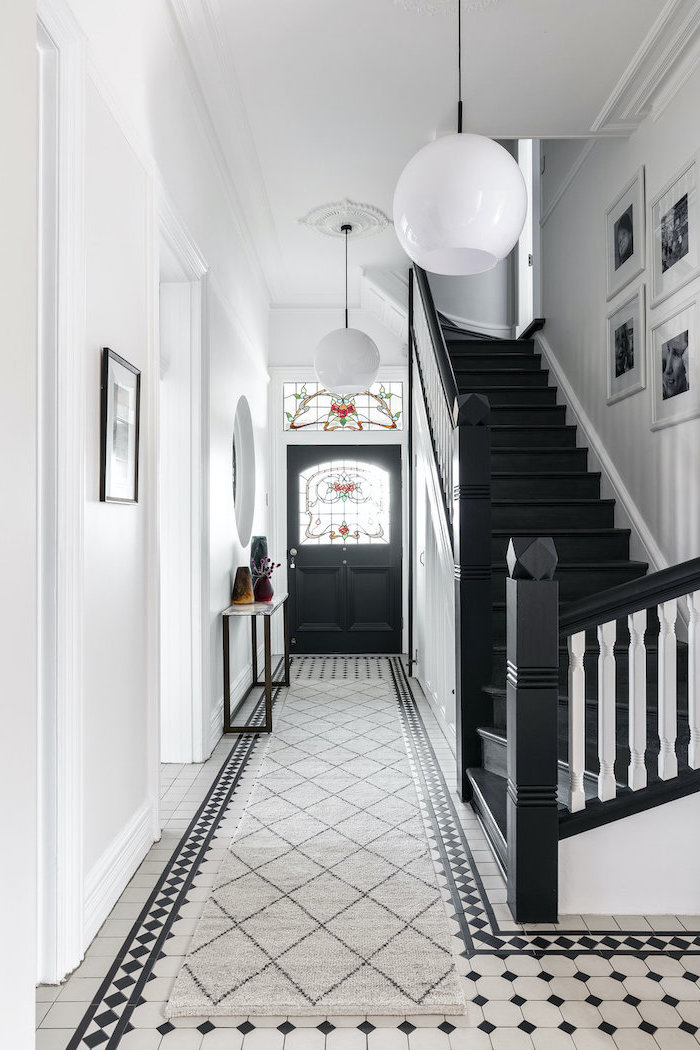 What are the best places for stained glass in your home?
Front door. Decorate your home with stained glass to showcase your uniqueness to everyone. This eye-catching art piece will draw the eyes to anyone passing by.
Living room or reading room. Imagine being washed with all these colors while reading or relaxing. It would feel as if you are in some magical place.
Bathroom. We are going to mention the colors again, but imagine taking a relaxing bath with all these beautiful colors around you.
Hallway. This will express your personality to anyone who enters your home.
Even the simplest patterns will definitely bring a lot of character to any home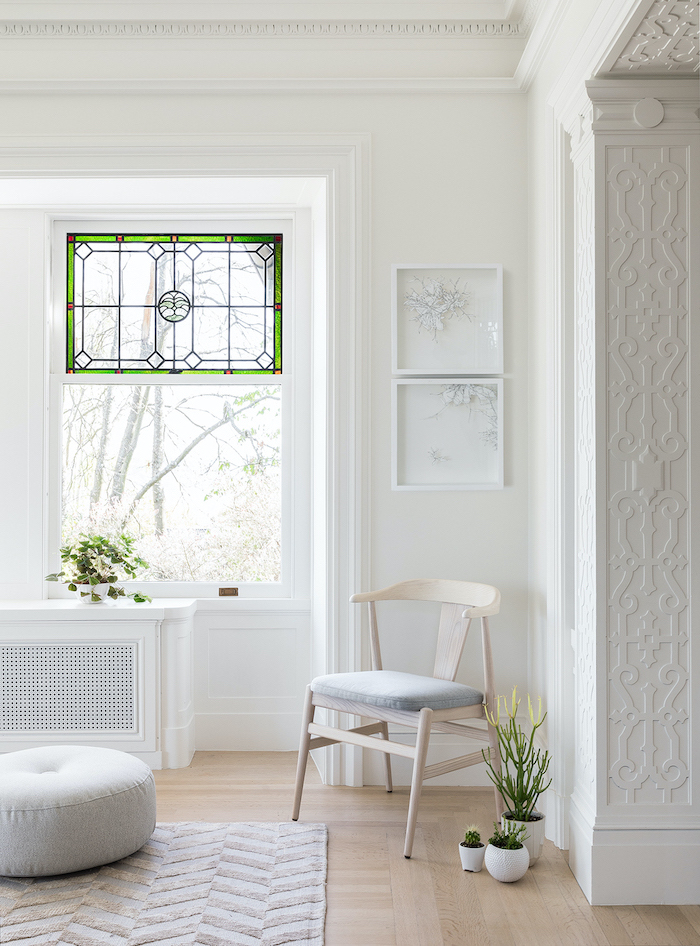 Stained glass windows are a perfect solution for your bathroom – not only are they beautiful, they also provide privacy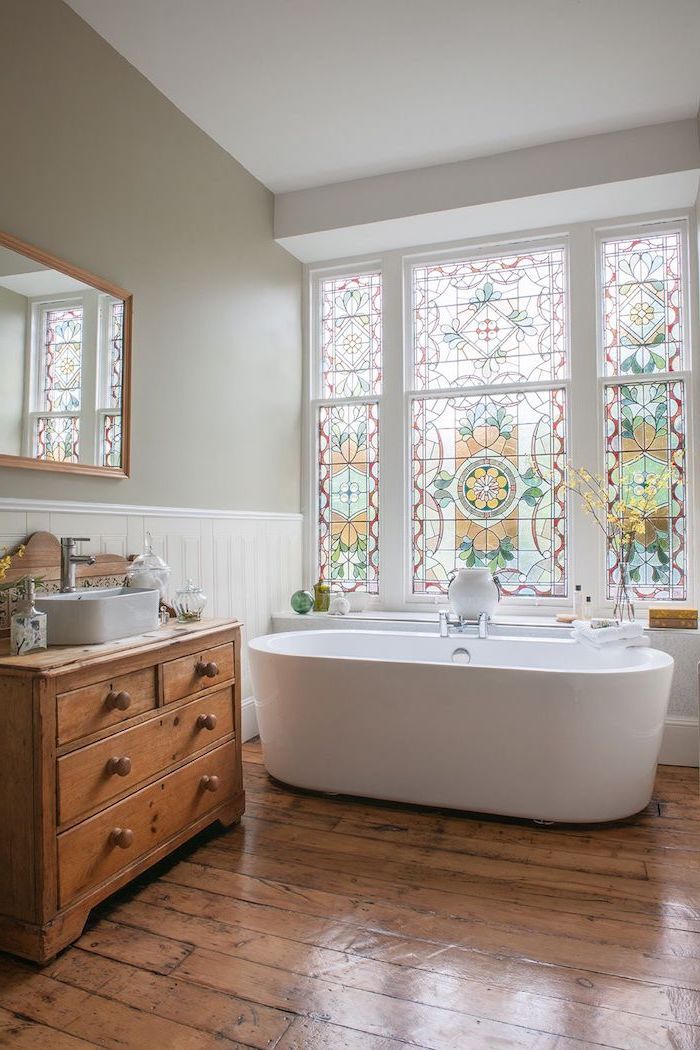 Just look at this church that has been converted into a loft and tell me you are not in love with this window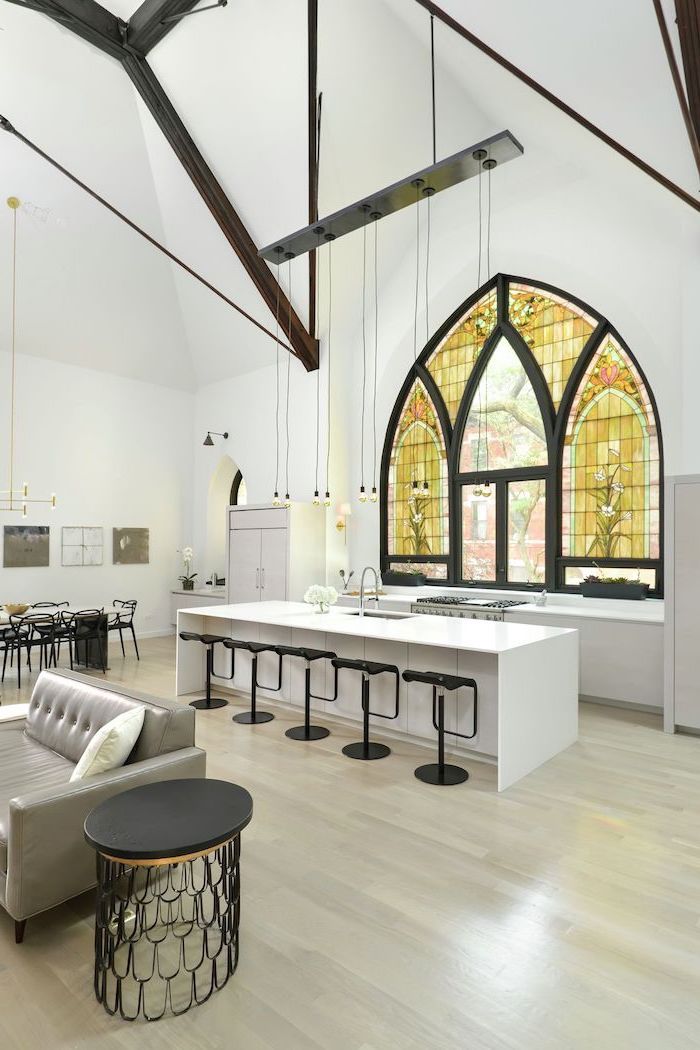 This Victorian-style home has a modern twist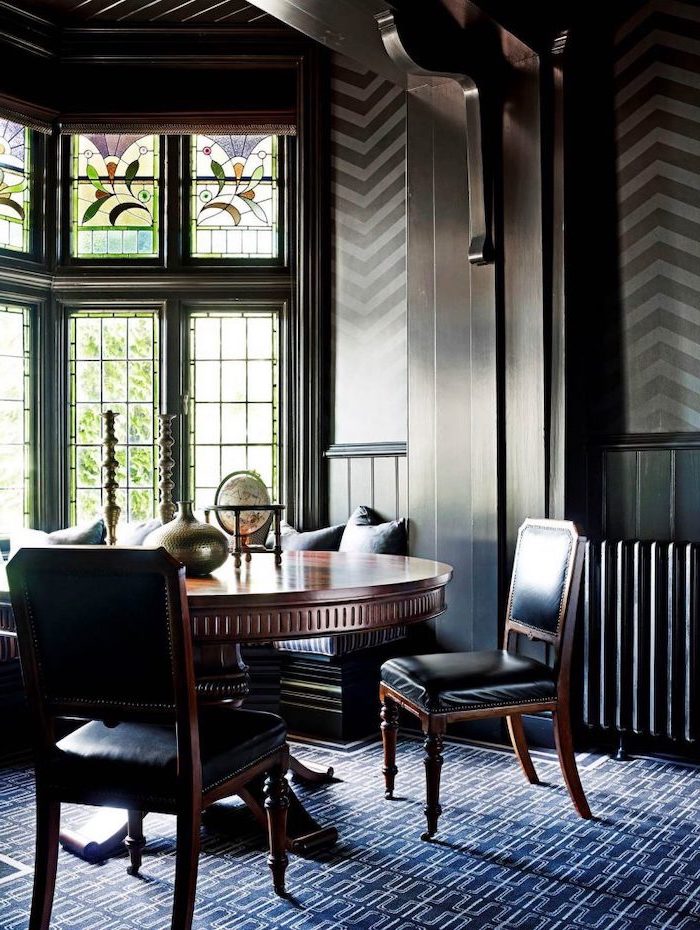 Allow yourself to enjoy some privacy while you are relaxing at home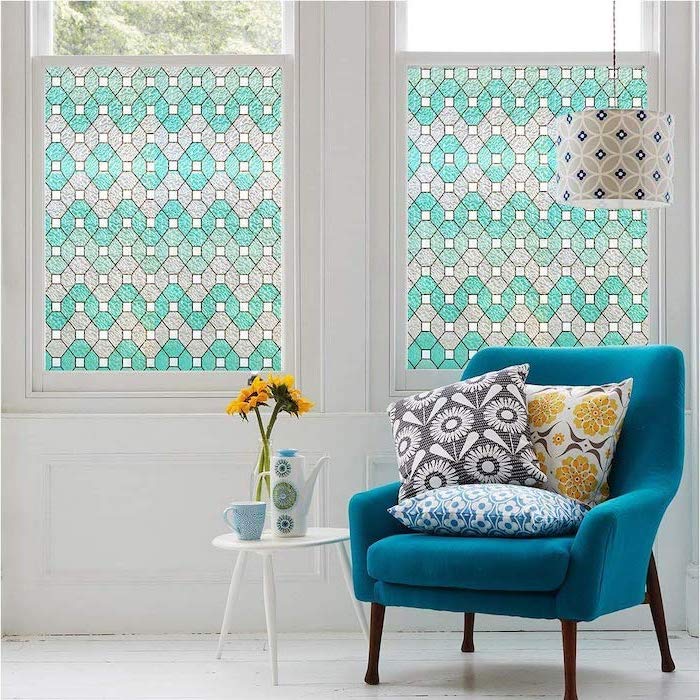 Small stained glass window panels can be the focal point of an otherwise monochromatic room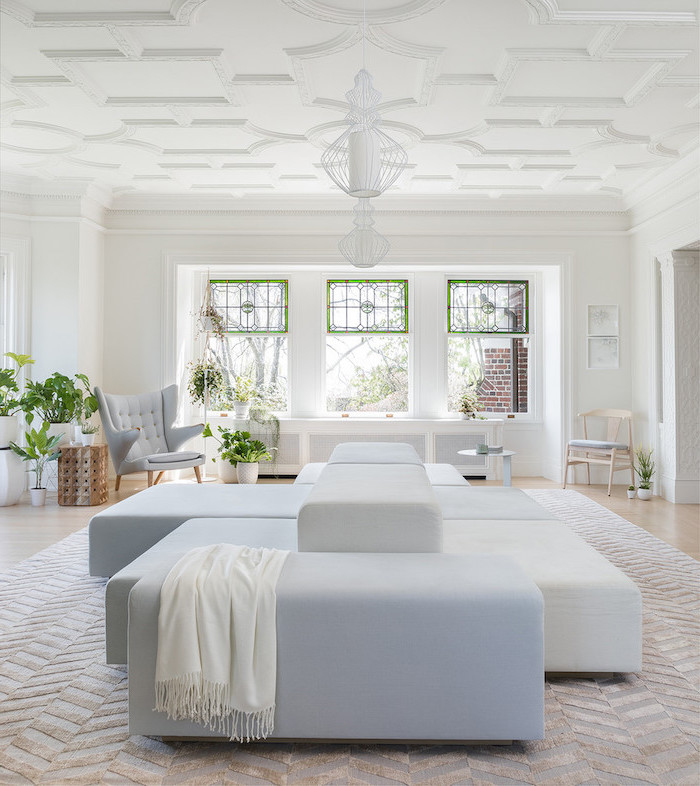 Look at this super beautiful and breathtaking floral pattern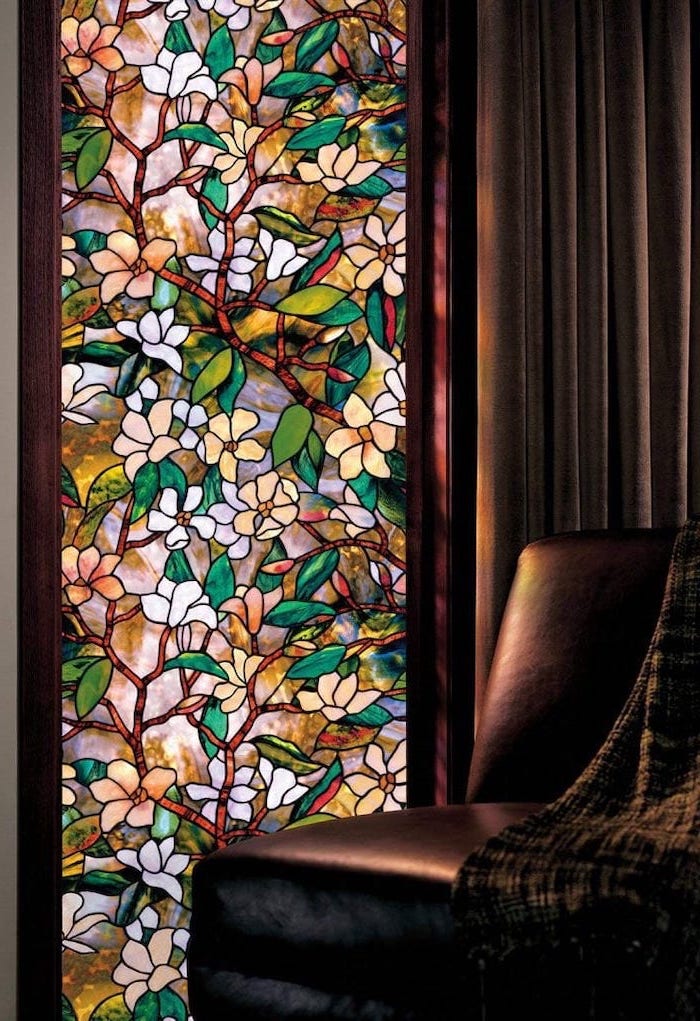 Let the sunshine in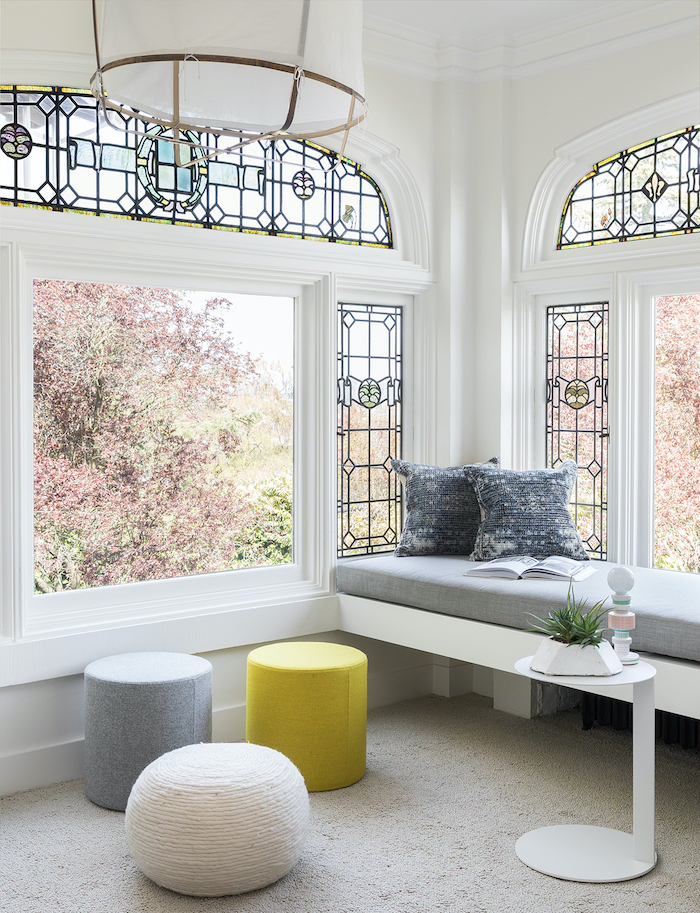 Gorgeous patterns on this stained glass window, serving as the focal point of the whole room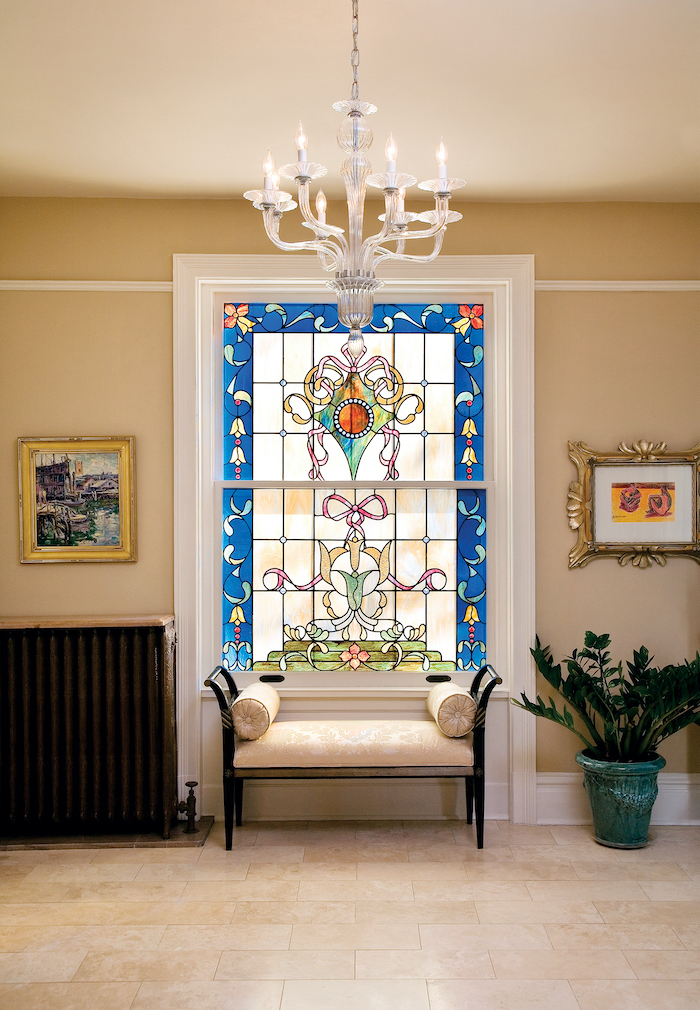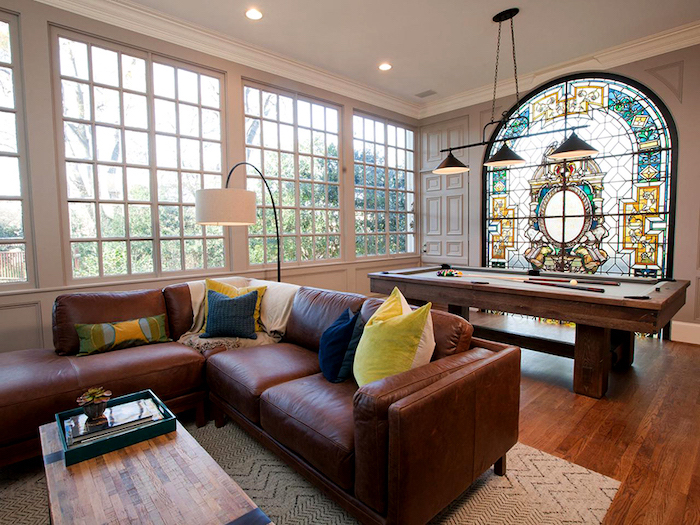 This amazingly gorgeous loft in Barcelona has some pretty incredible windows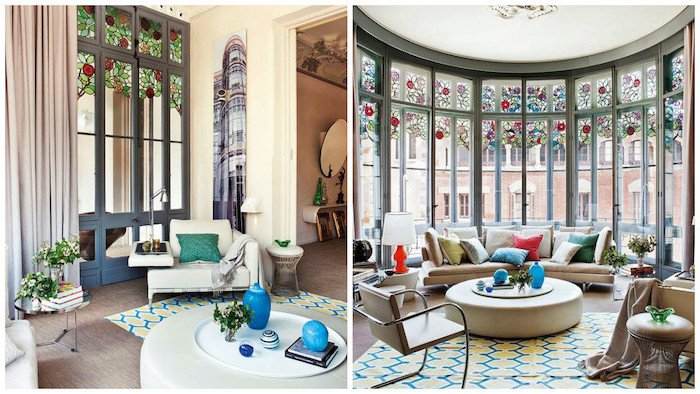 You can also use stained glass to decorate the interior of your house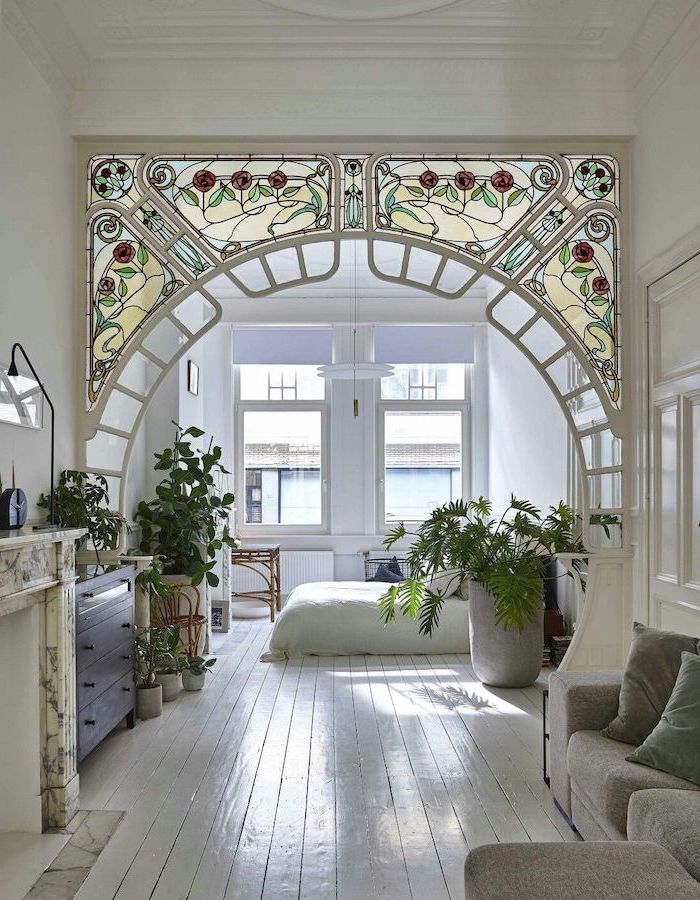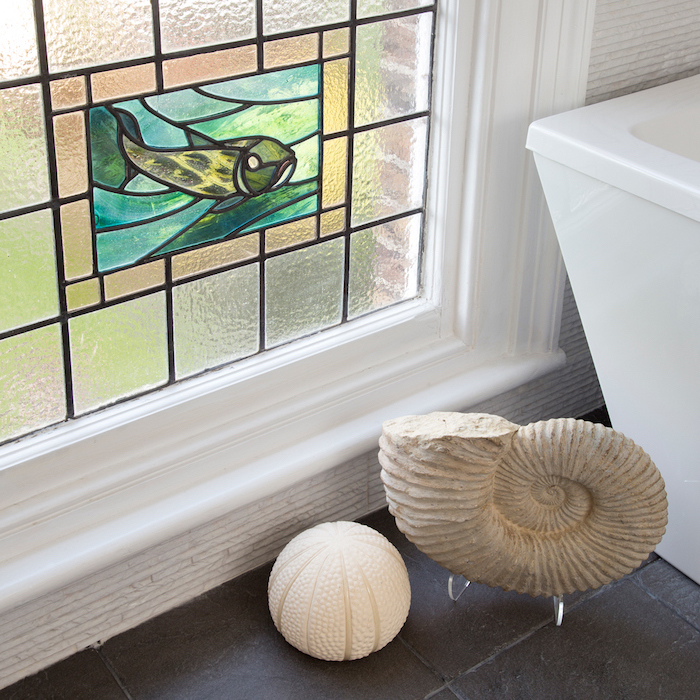 This is a gorgeous floral design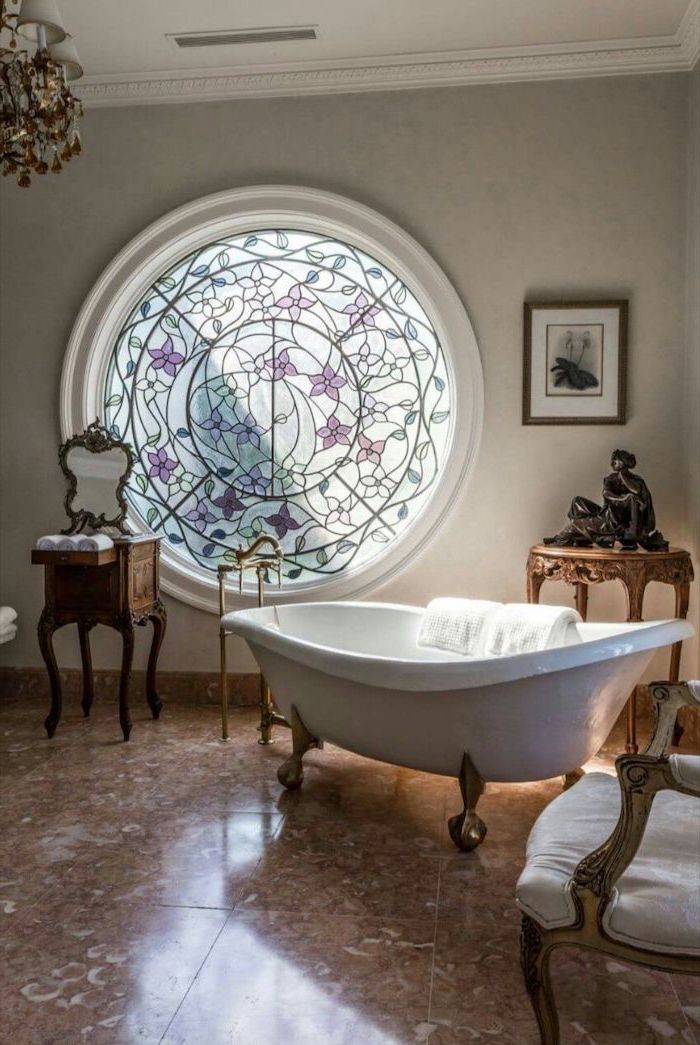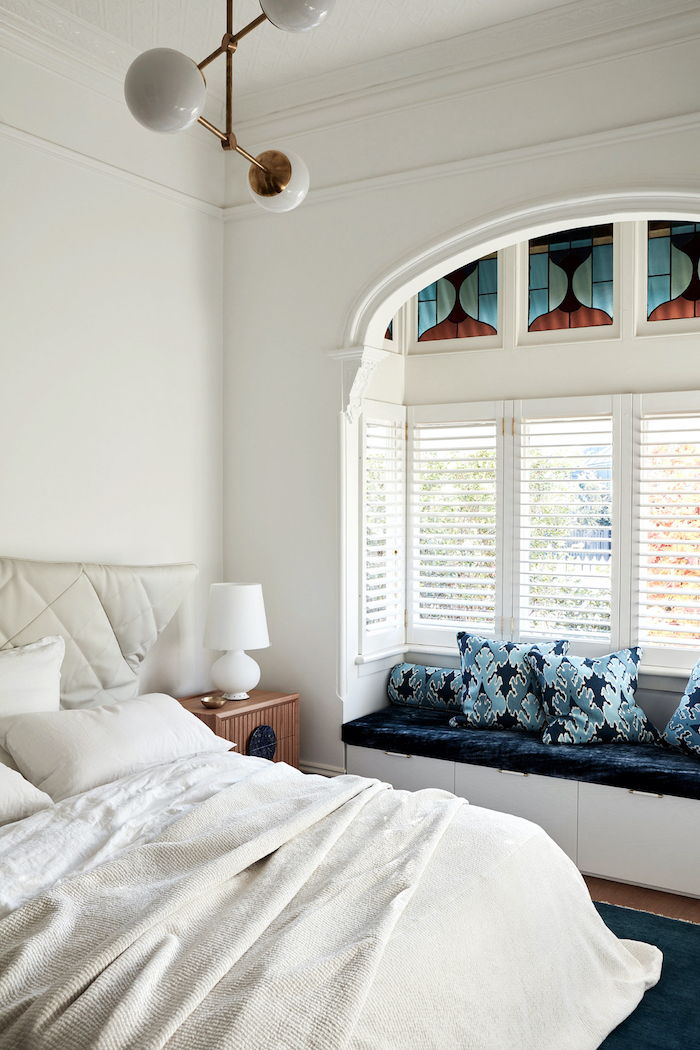 Experiment with color combinations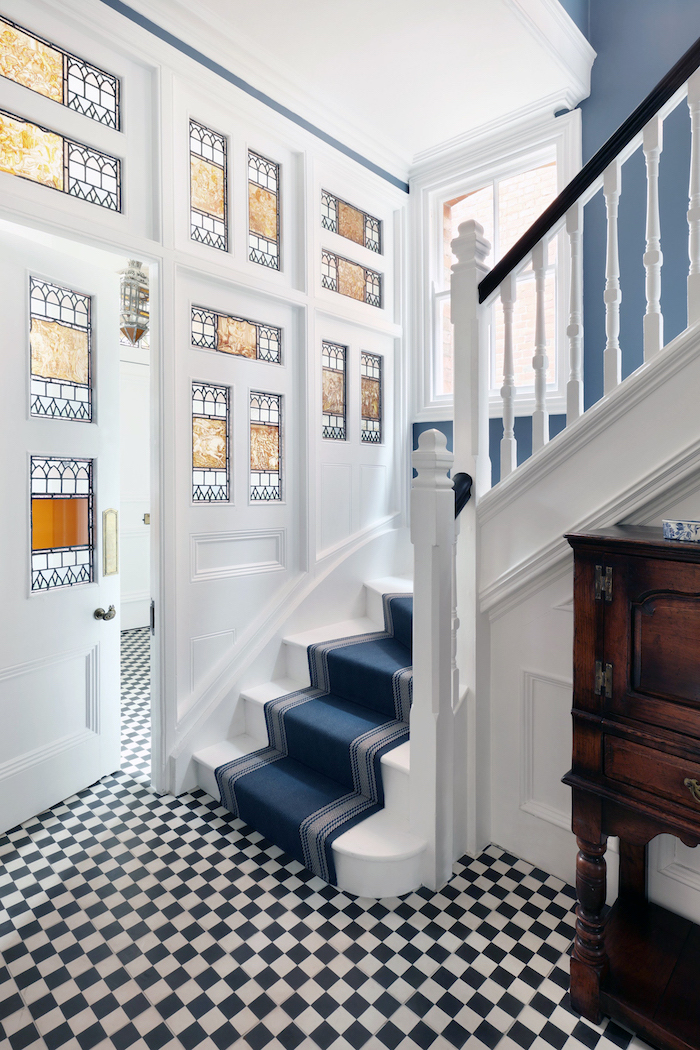 Another converted church with a modern staircase and interior, yet beautiful stained glass windows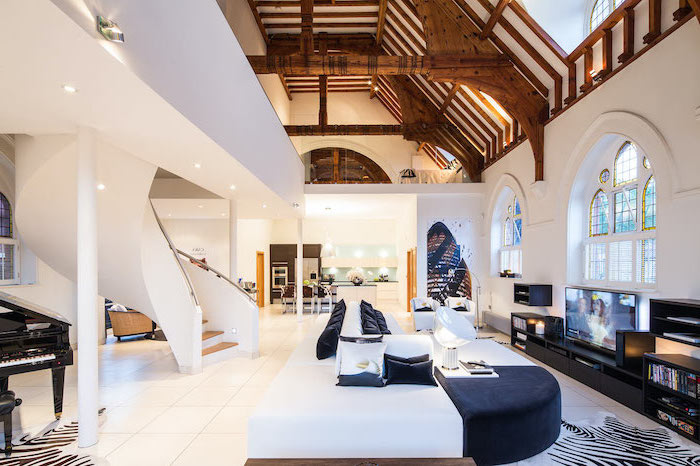 The room divider in this coffee shop is the art piece of the whole place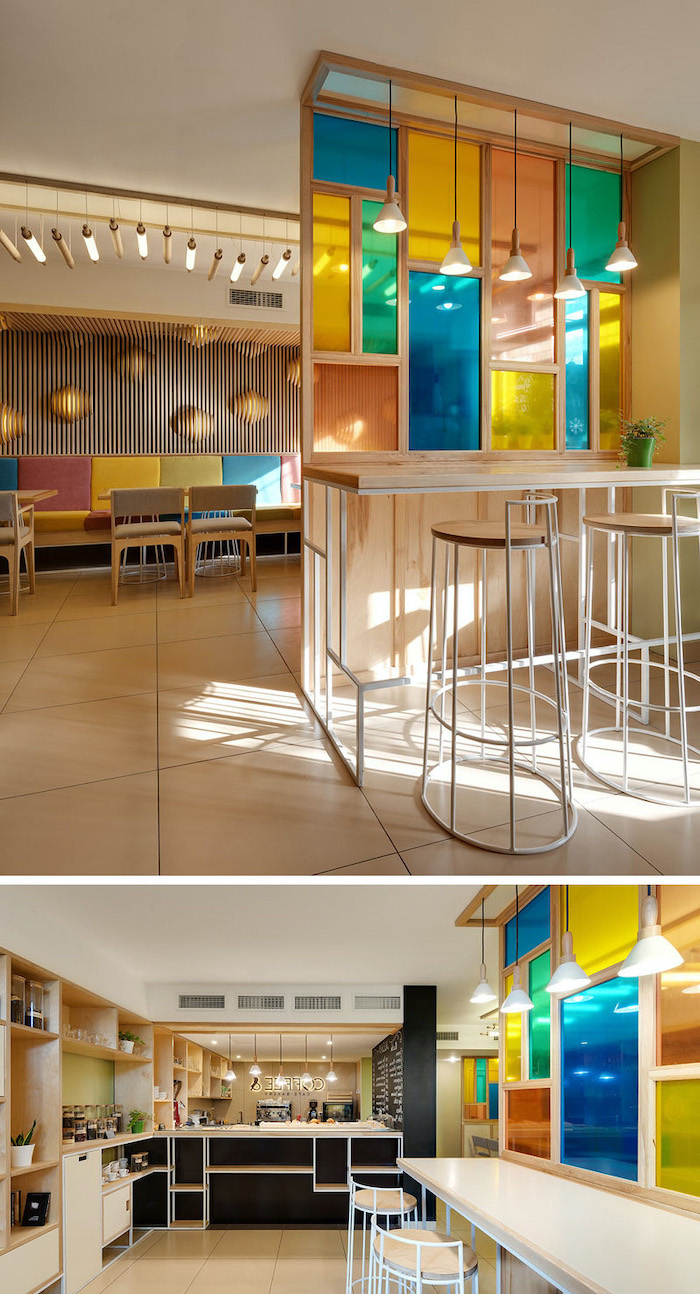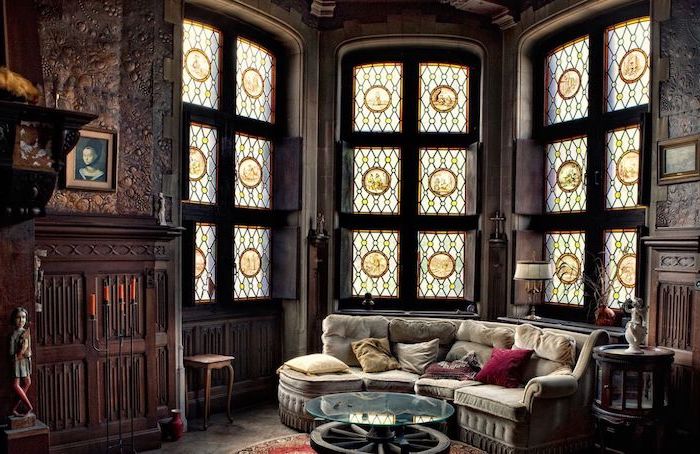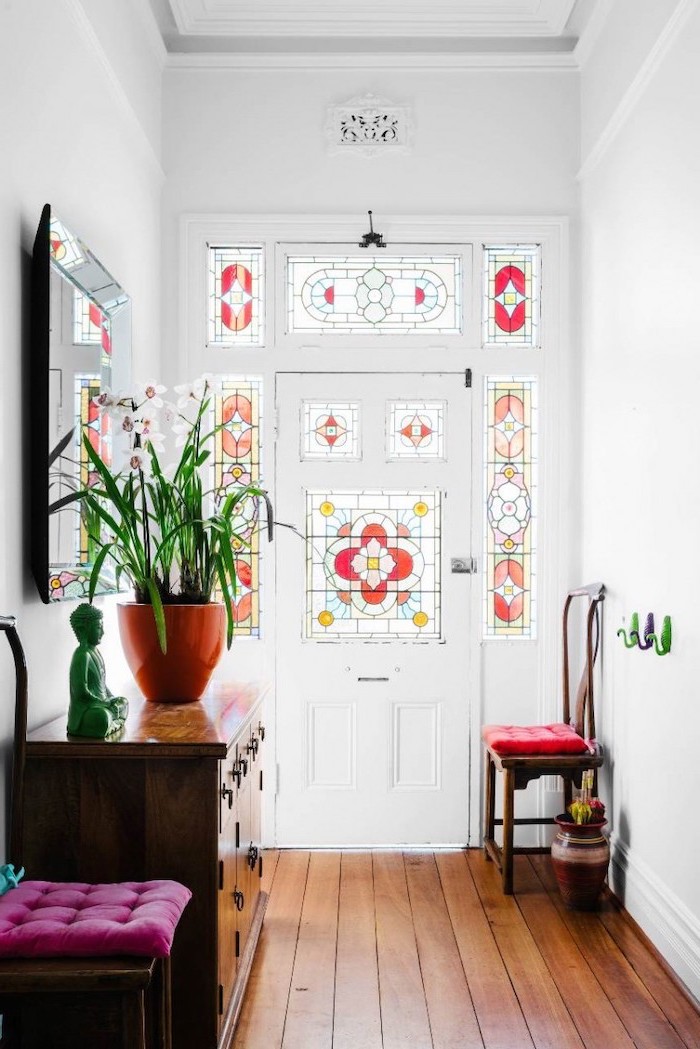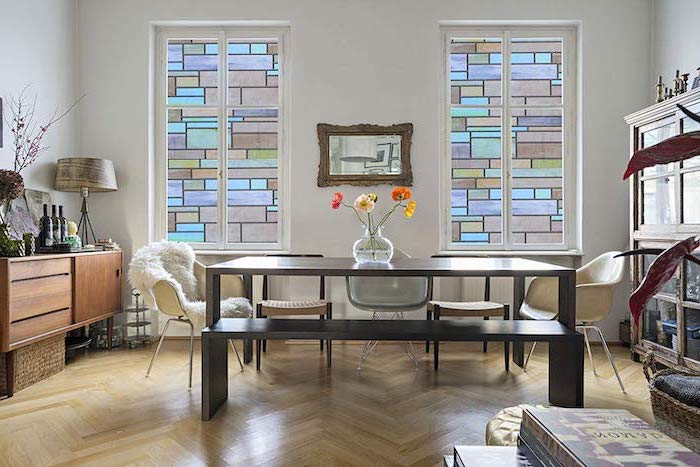 Stained glass on the ceiling? Why not?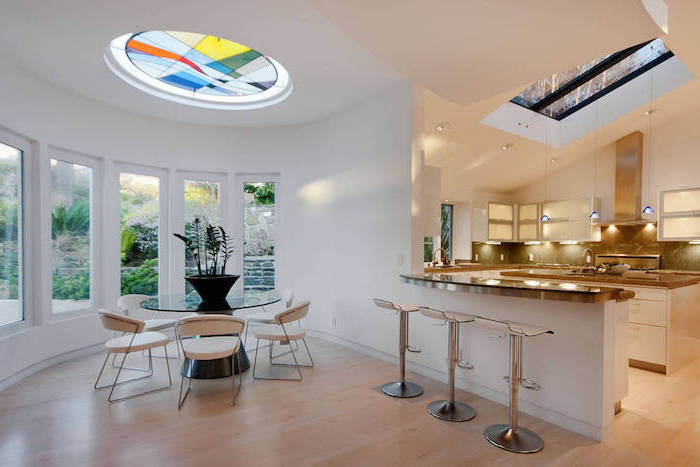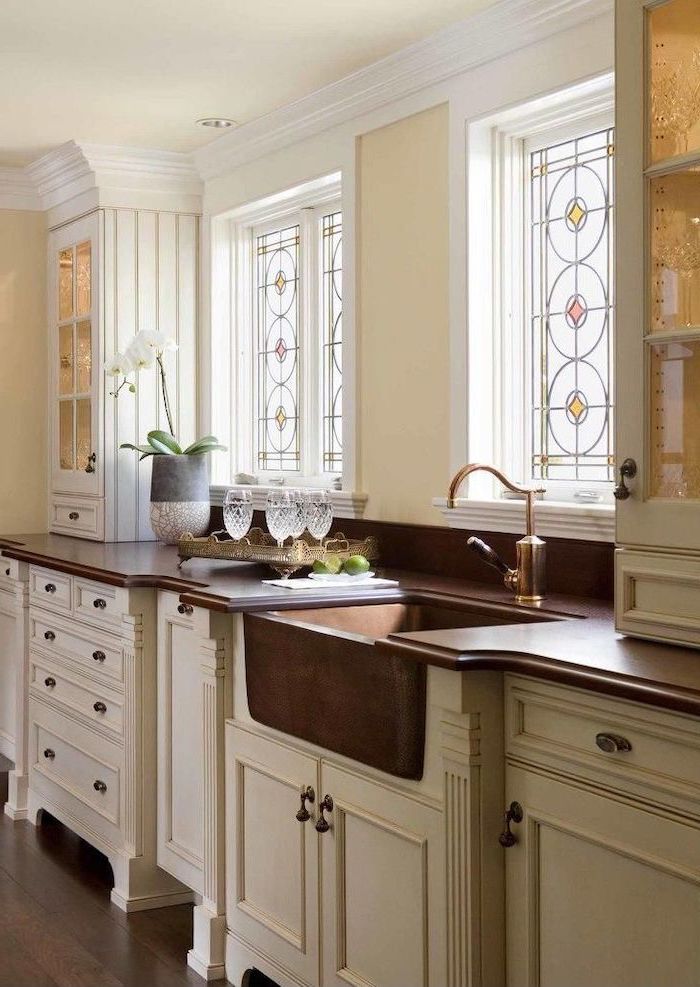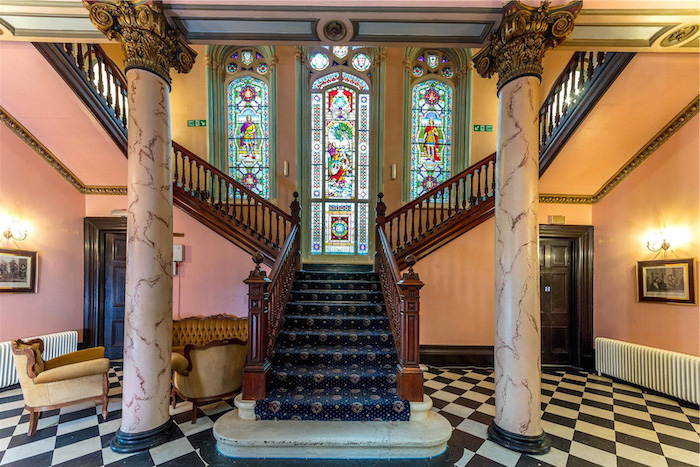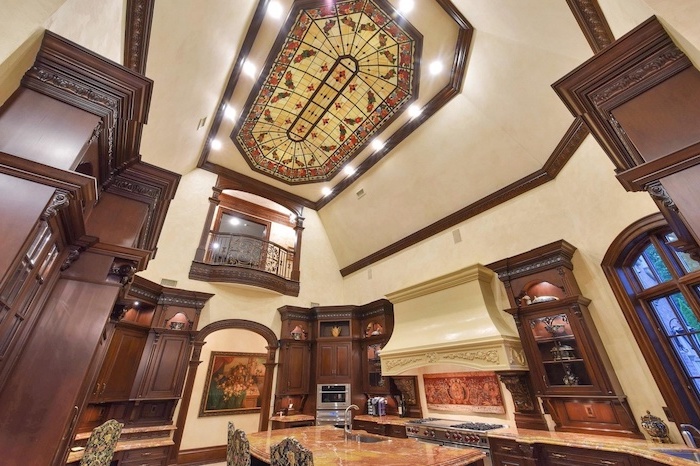 This is a real piece of art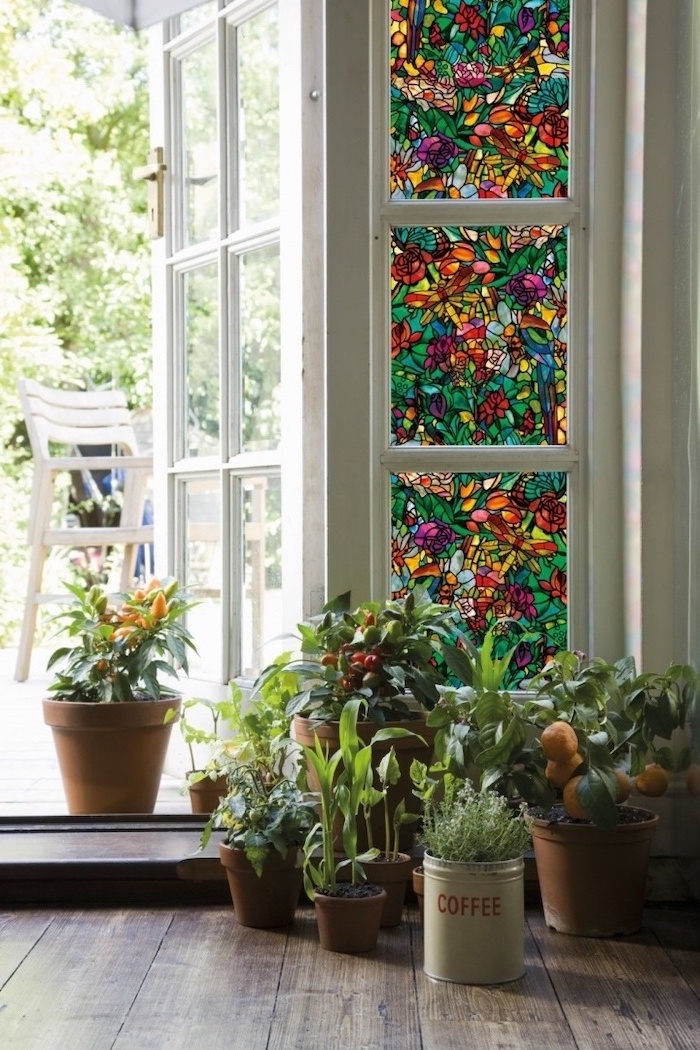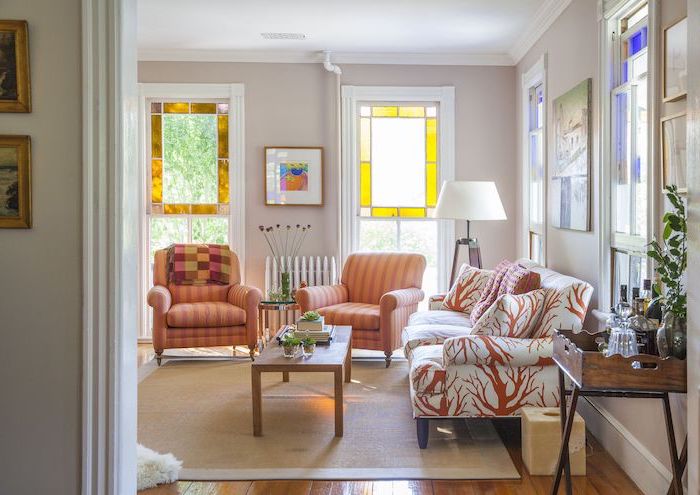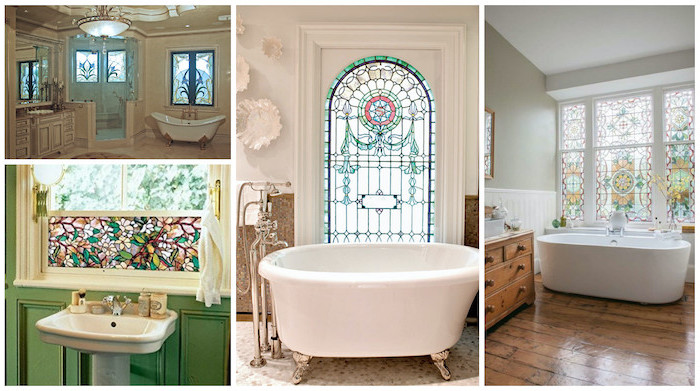 Stained glass can also serve as a room divider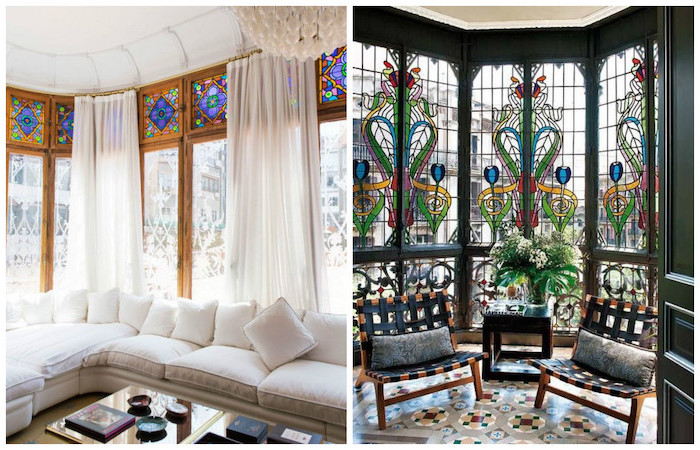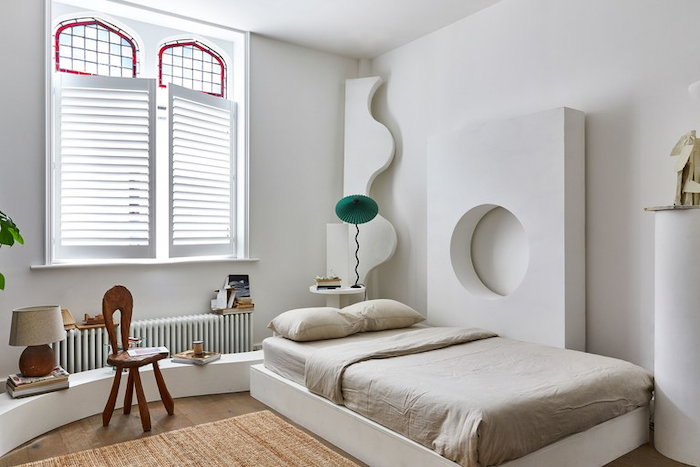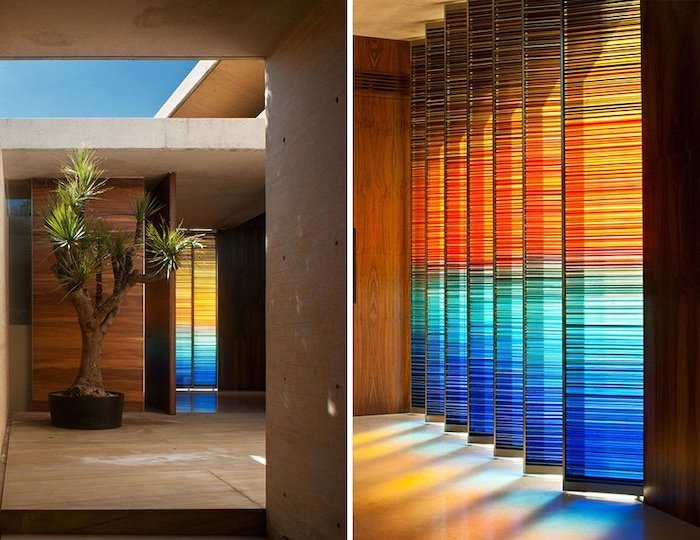 Take a look at this modern house incorporating elements of stained glass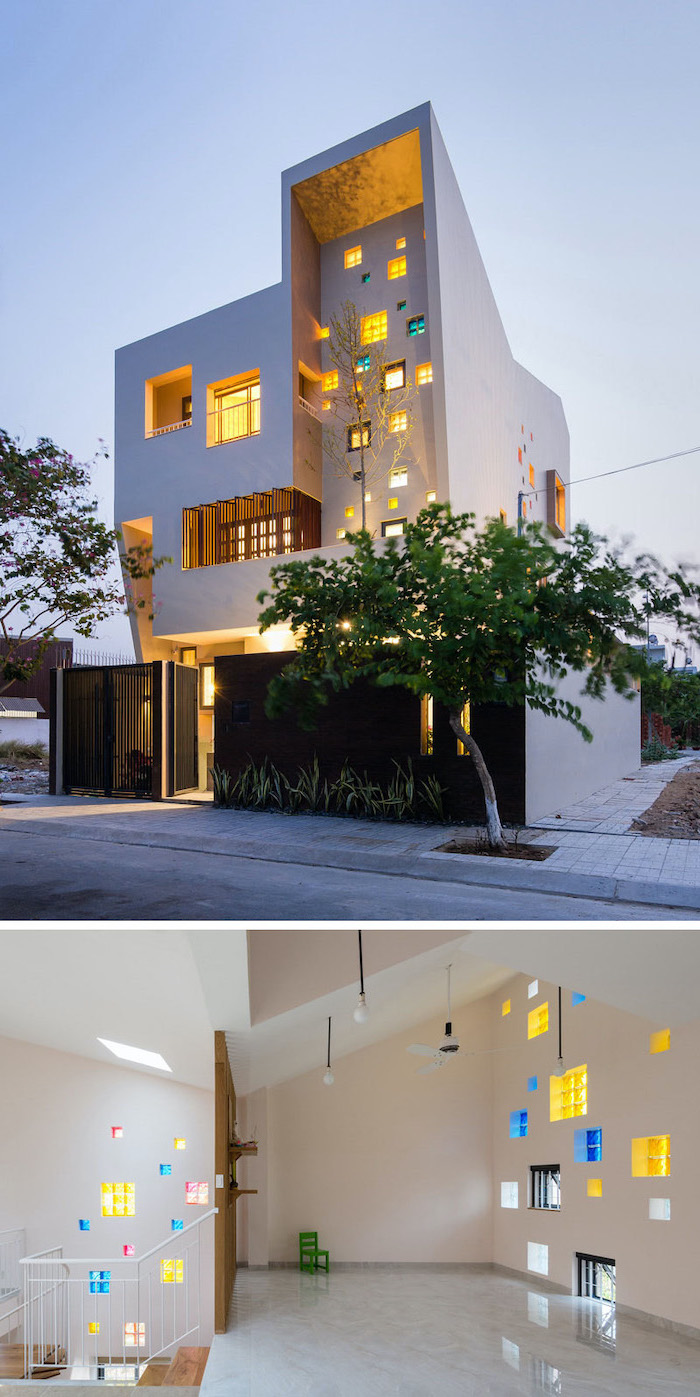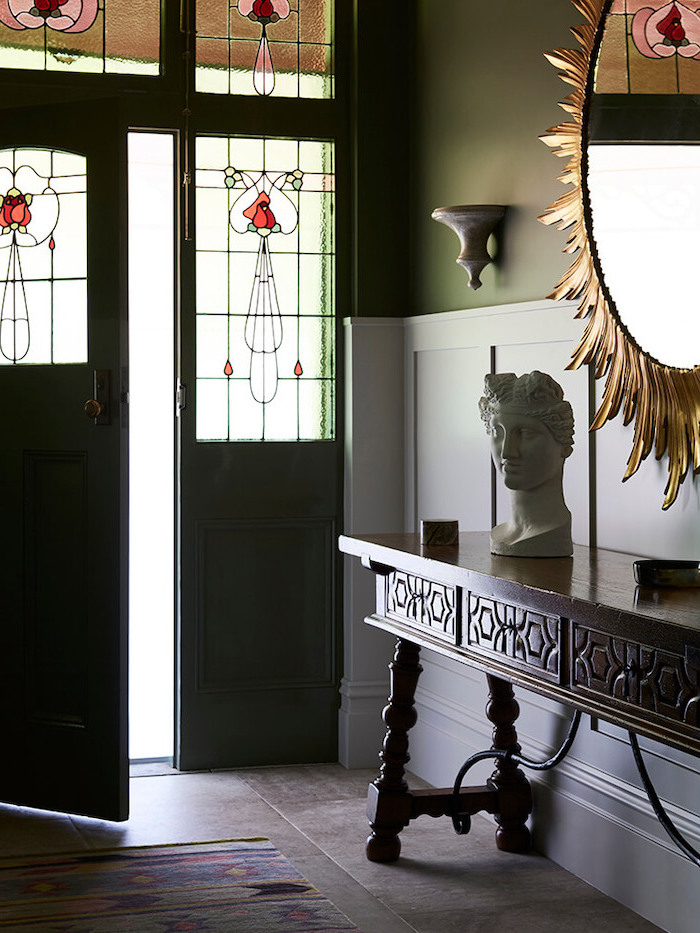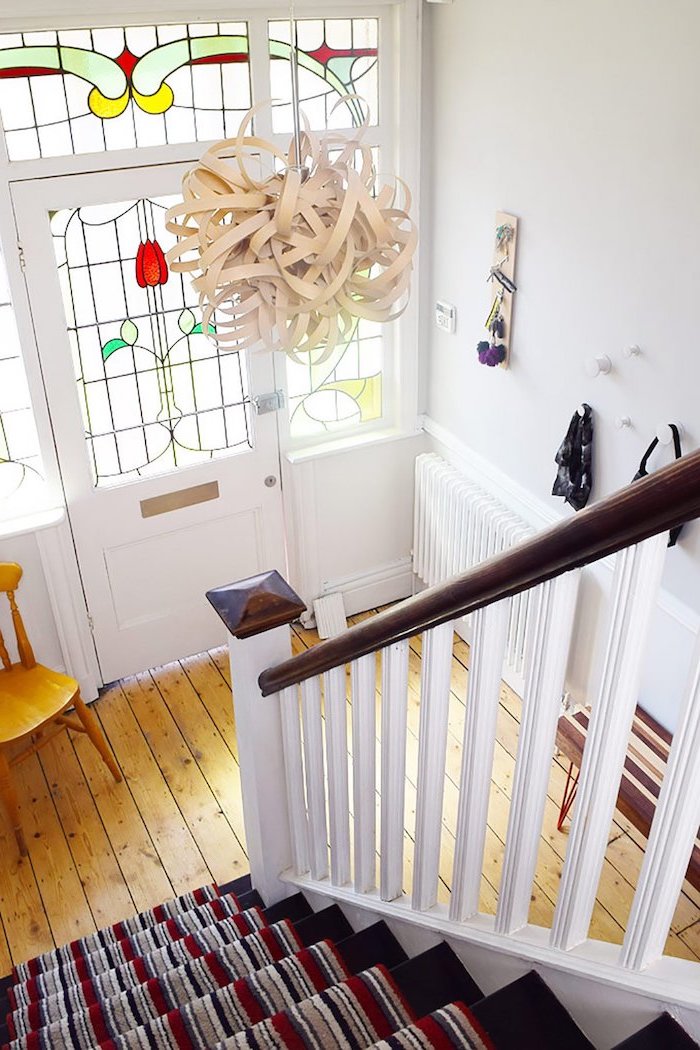 Make your windows extra distinguishable with your family's crest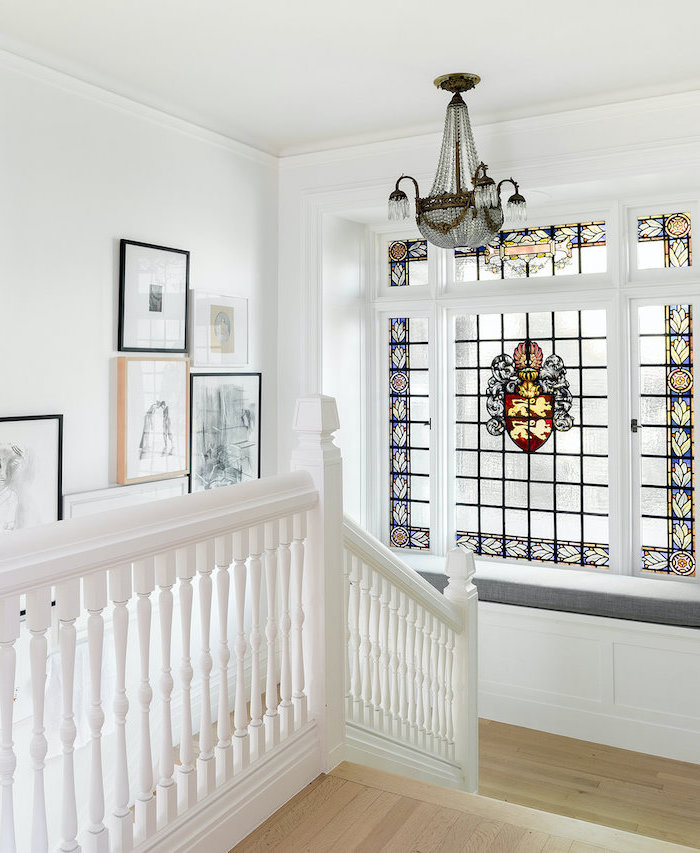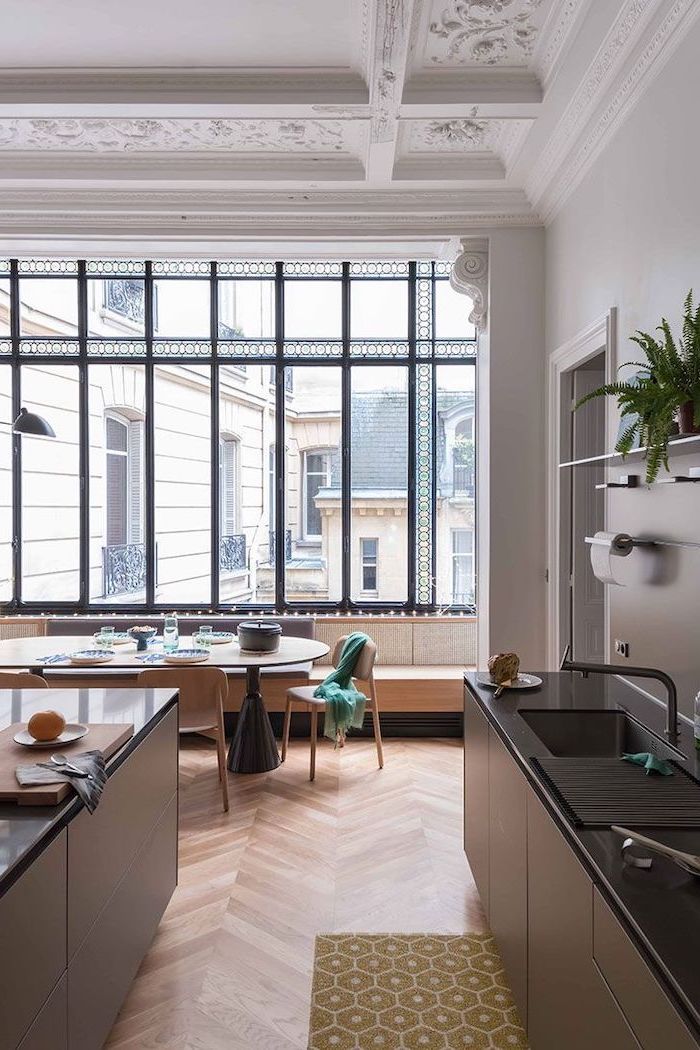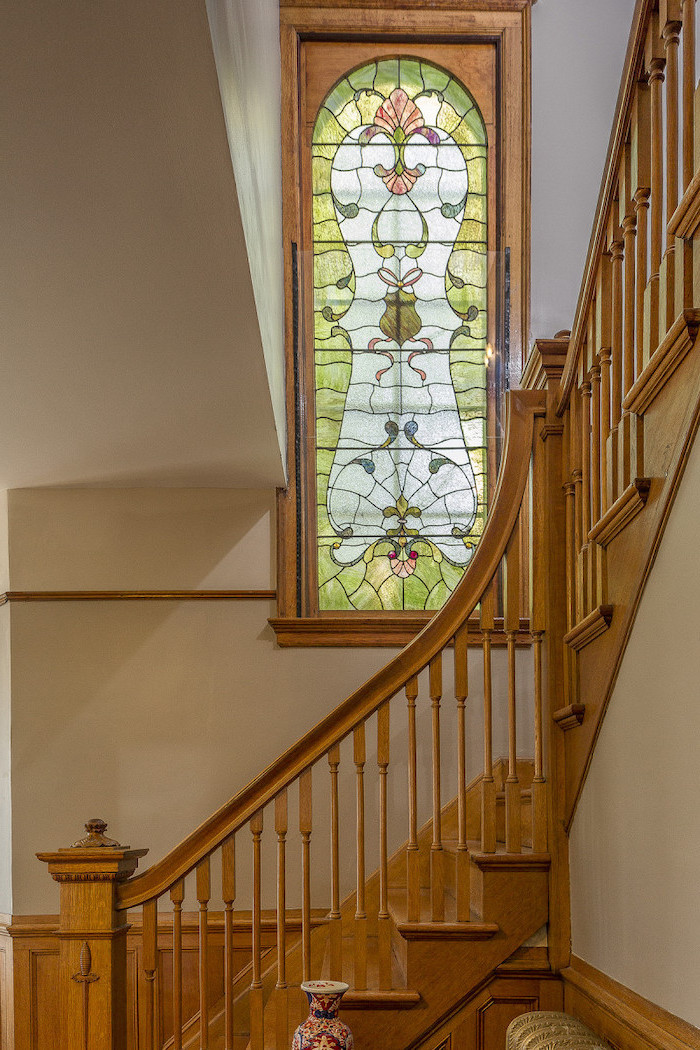 The psychedelic colors we were talking about – aren't they beautiful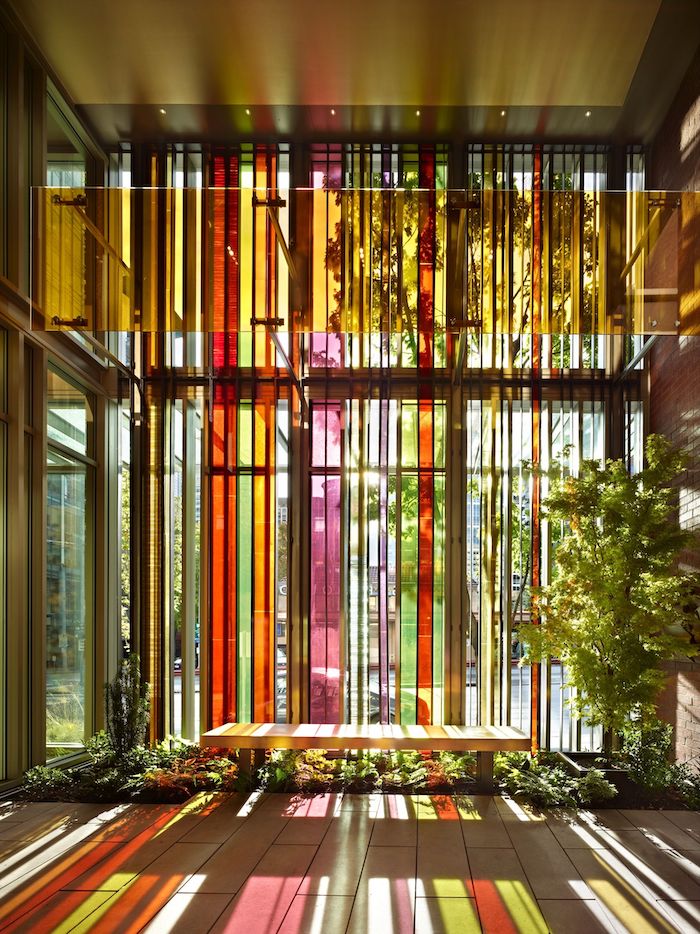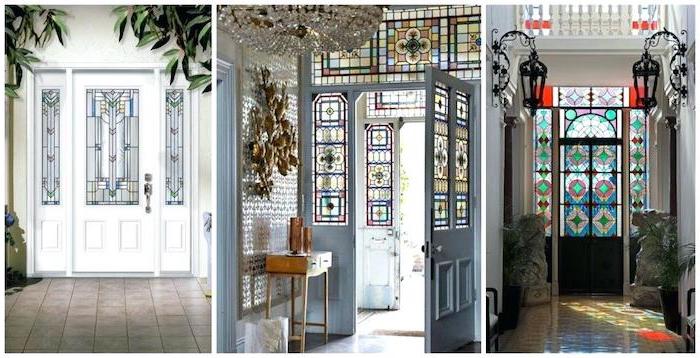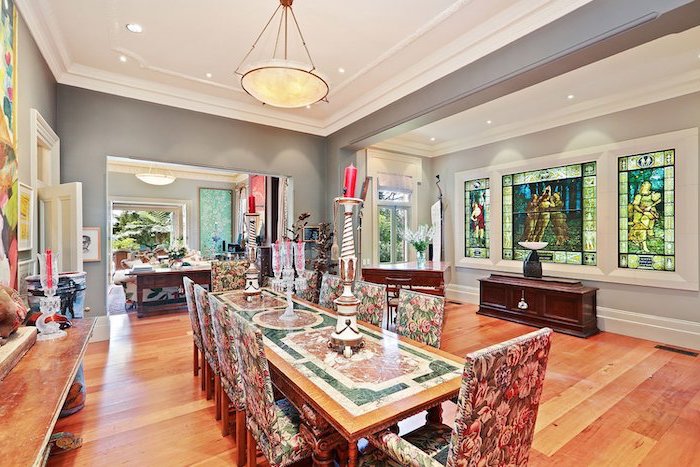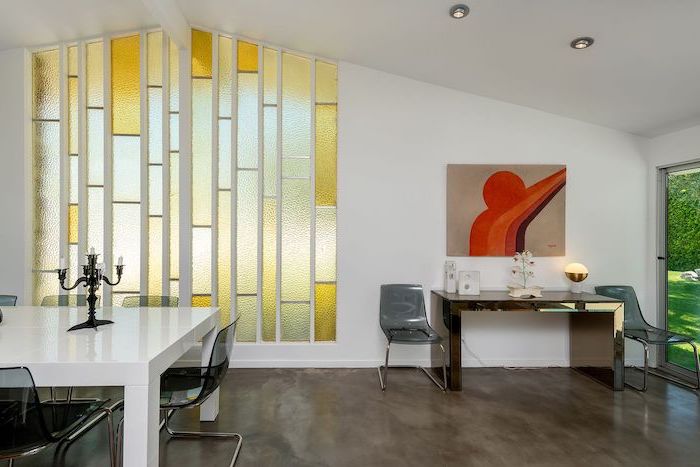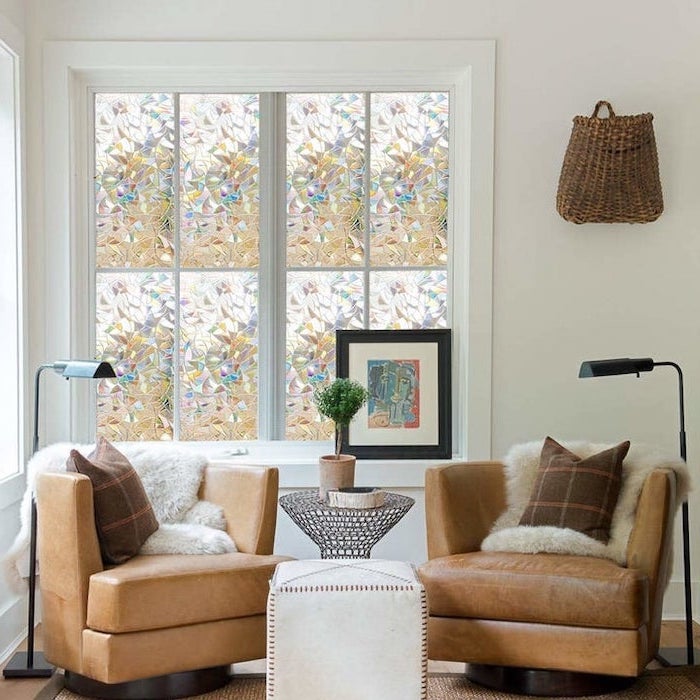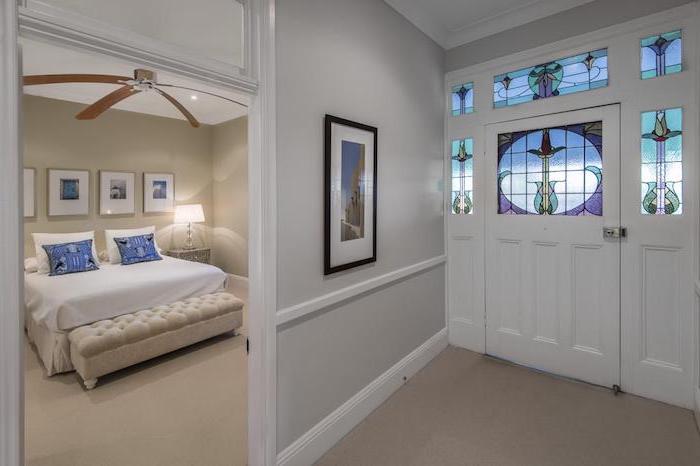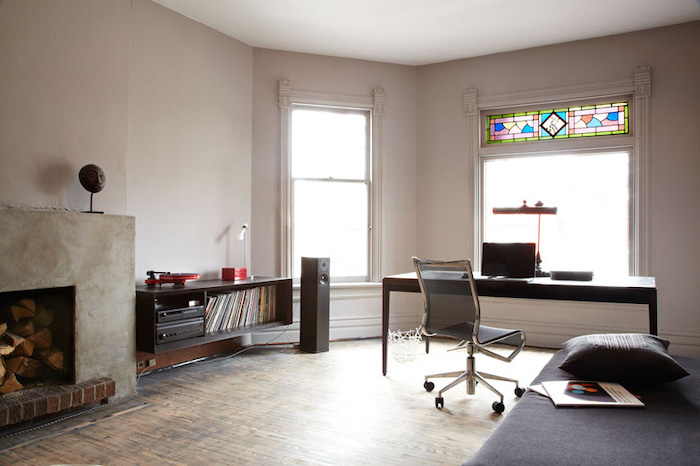 Stained glass front door and chandelier – perfect combination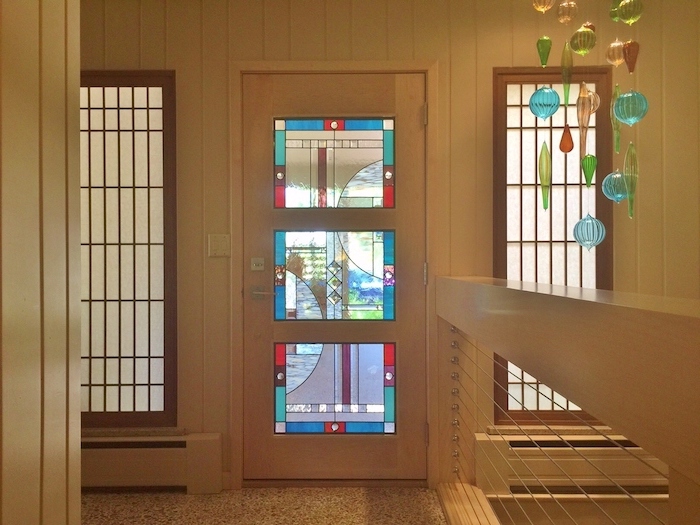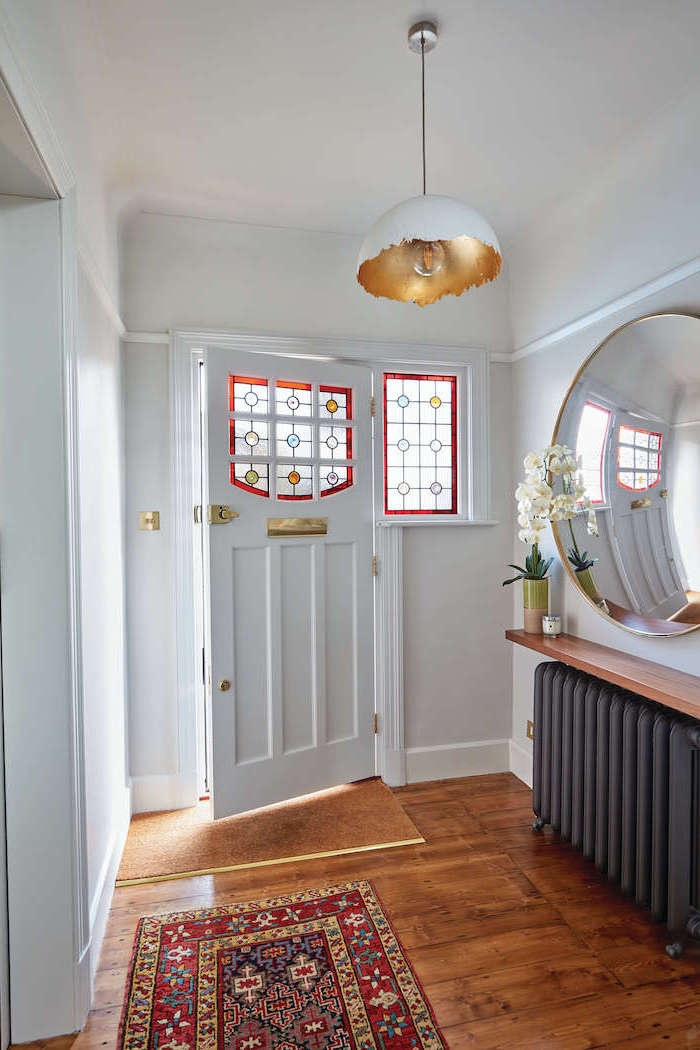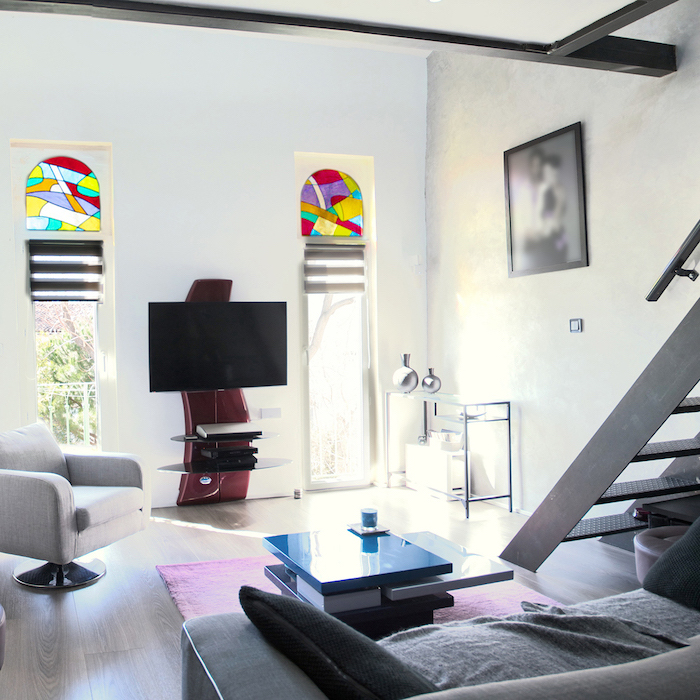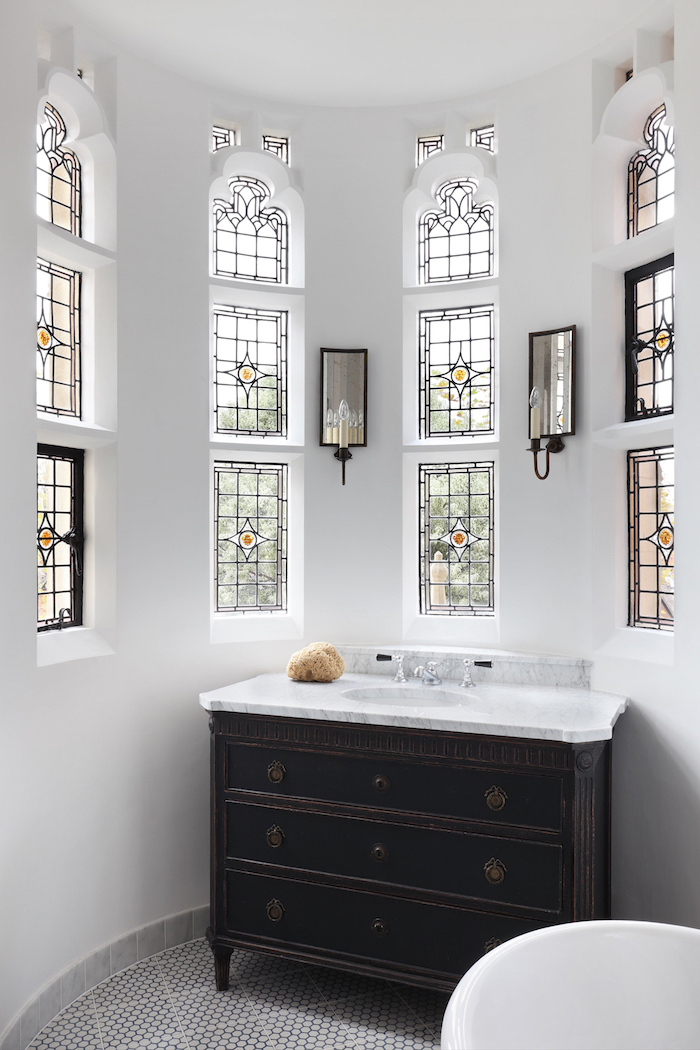 Interesting twist on a modern kitchen island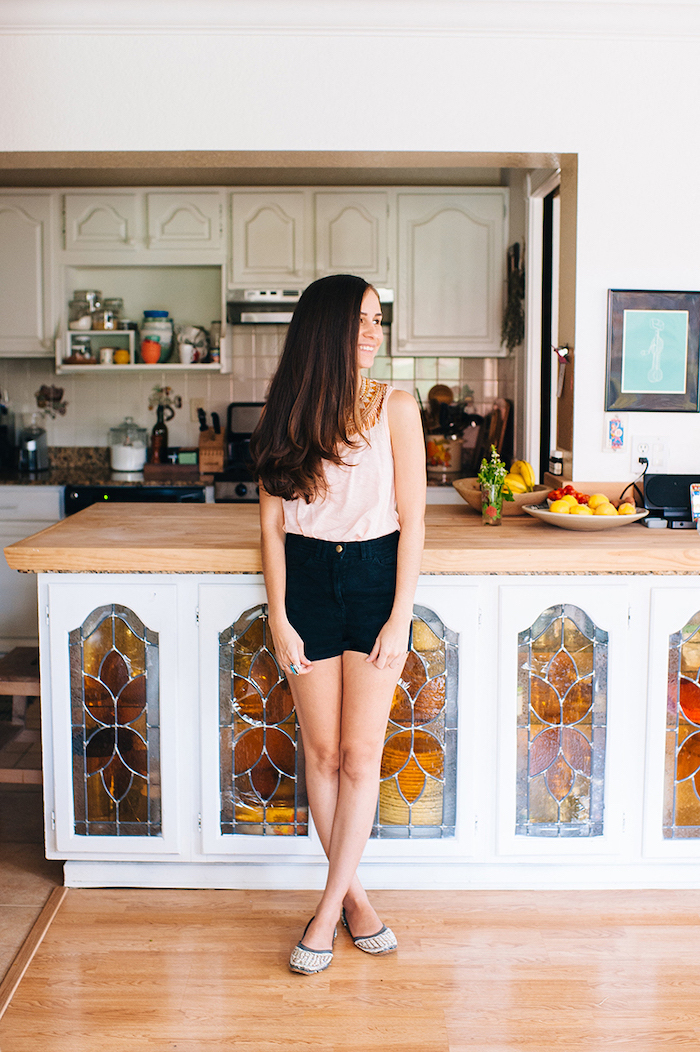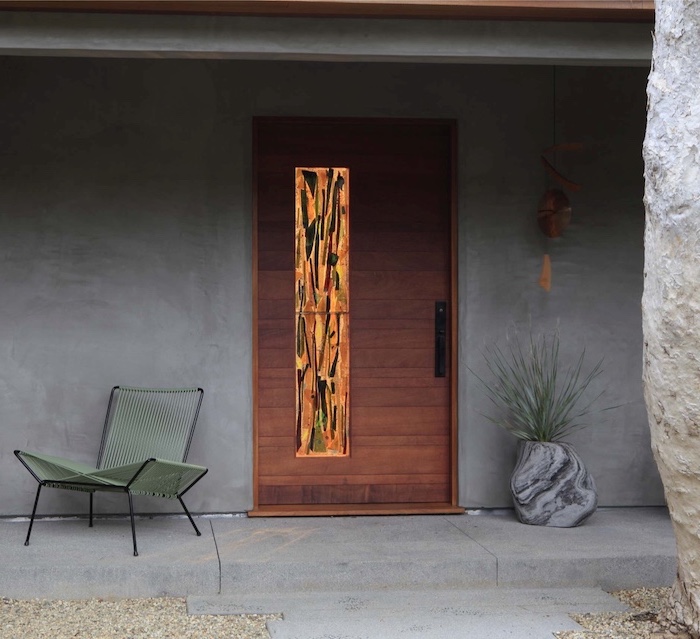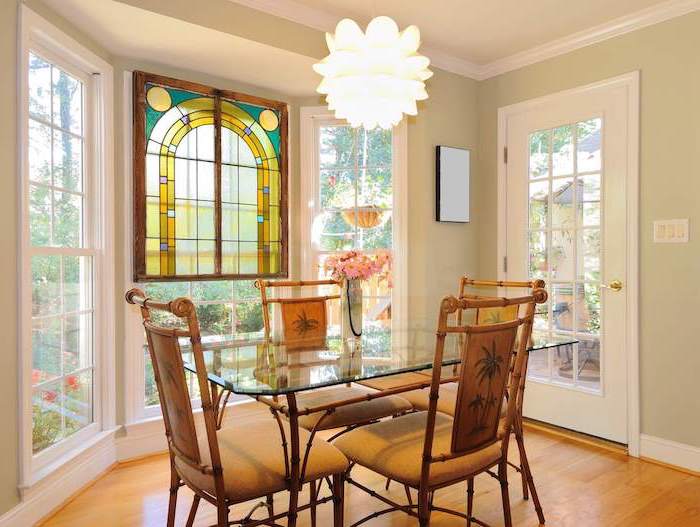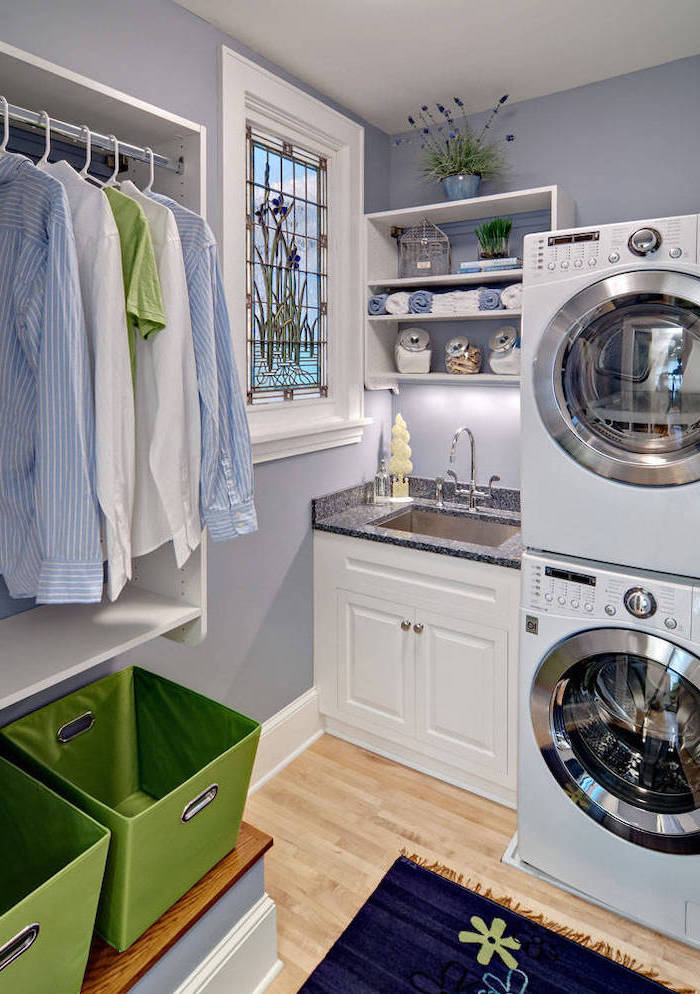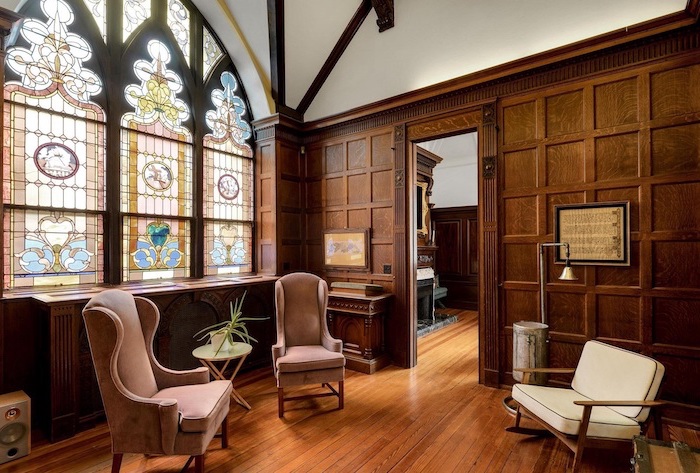 Imagine playing the piano under this ceiling window