A Homeowner's Guide To Choosing The Right Wood Flooring
When it comes to interior design there are a lot of different trends, which change every year. Other trends evolve from one century to the next and take on a completely different life. There has always been, however, one constant when it comes to the different interior styles. That is the incorporation and use of natural materials. Wood is one of the most used materials when decorating a home. It makes your interior cozy, stylish and, to top it all of, very durable. Most often, of course, wood is used for flooring. But how to choose the right wood flooring for your home and budget? We have the ultimate homeowner's guide, filled with information and tips on how to make the best decision.
How to choose the right wood flooring?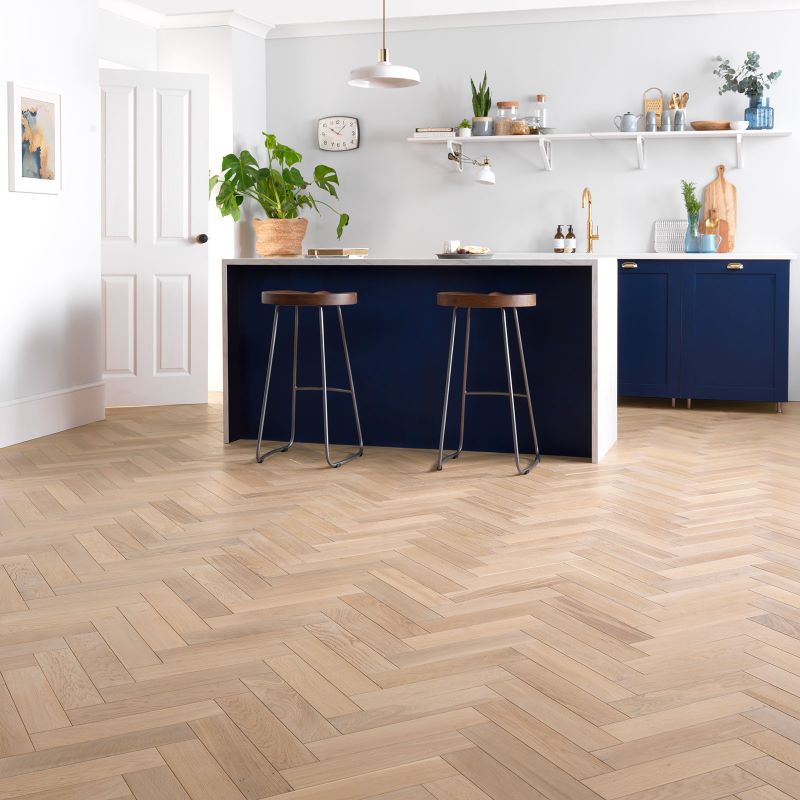 How to choose the right wood flooring?
First of all, it is worth noting that choosing the right flooring takes a lot of research. There are a lot of different types of wooden materials you can use on your floors, it all depends on budget and durability however. That is why it is important to get to know all the different types and we are here to give you all the information you may need.
Parquet flooring
The upside of parquet flooring is the fact that you can create gorgeous geommetrical designs with it. The downside, however is that it can be a bit costly and it takes more time to install it. Parquet flooring consists of short wooden strips. Since it is fully wooden, you have to be careful when it comes to humidity and moisture, because they can damage it.
Laminate flooring is the most popular one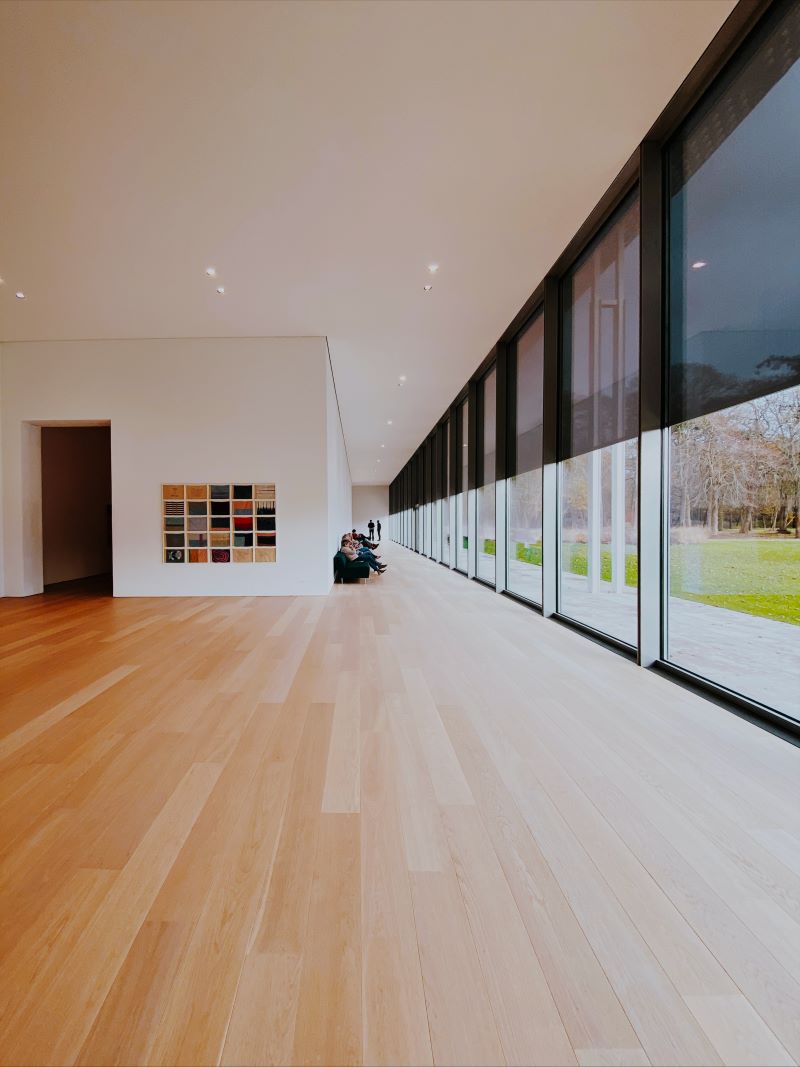 Laminate flooring
Contrary to popular belief, laminate flooring isn't actual wood. On the contrary, it is a compressed fibreboard plank with a wood pattern on top. It is the most popular one, because of its accessibility and low price. The colors and shapes of the planks vary, which also helps you have a more interesting interior. It is also fairly easy to install. The downsides of laminate flooring is that the wear and tear appears more quickly, because the material isn't as durable and it can't really be fixed.
The most durable option is engineered wood flooring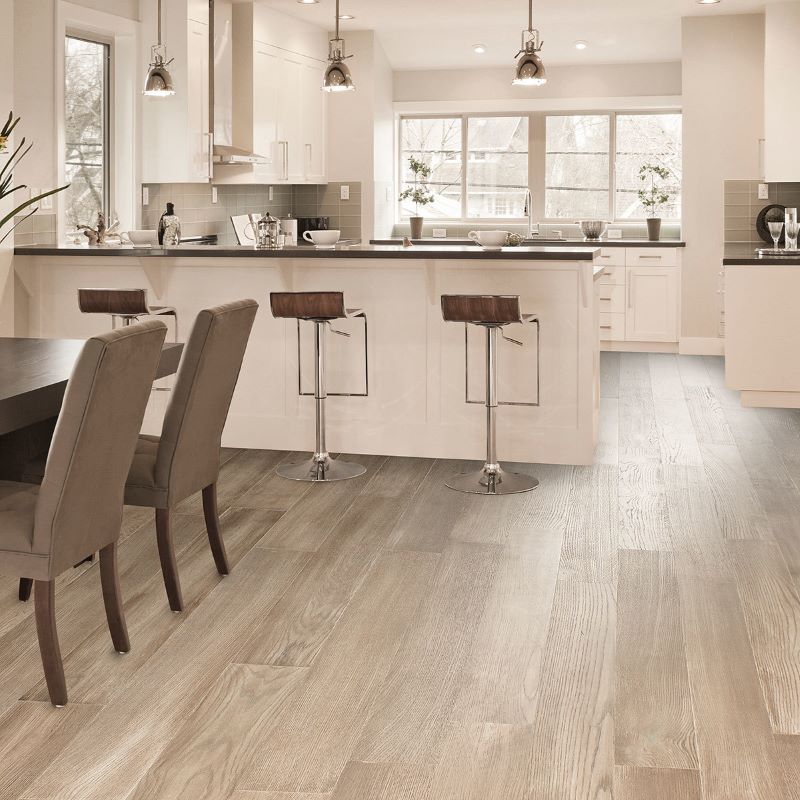 Engineered wood flooring
Engineered wood is extremely strong and durable. It consists of three layers of wood, glued together, which makes the plank about 14mm thick. Because of that, it isn't as easily damaged by moisture. What's more, because of its multiple layers, if it has any damage, it can be sanded and polished and look as good as new again. It is more costly than the laminate flooring, but it is definitely worth the investment.
Vintage reclaimed wood is so beautiful and natural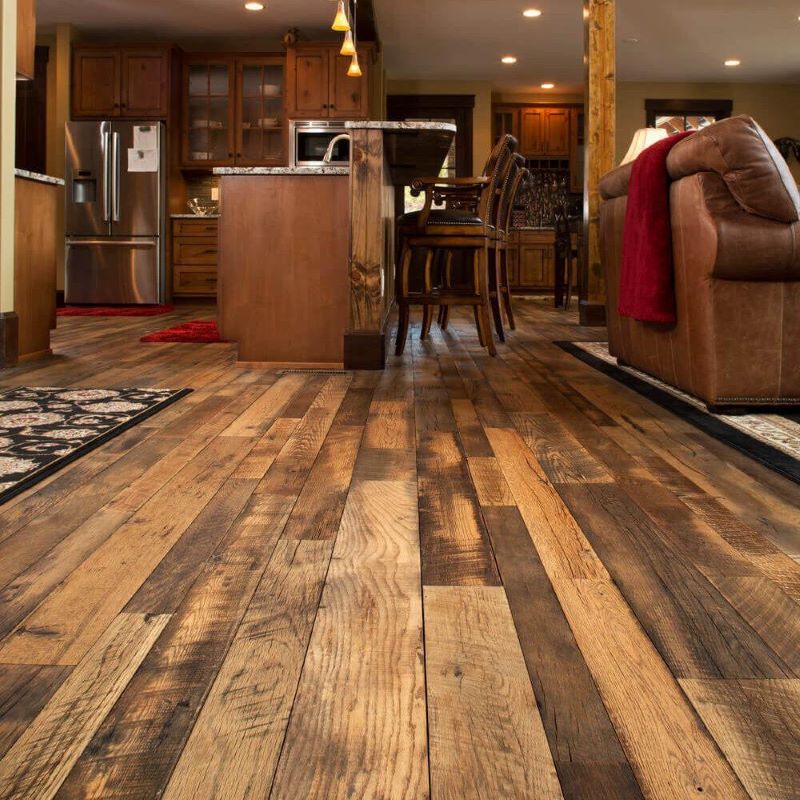 Reclaimed wood
Reclaimed wood is salvaged timber, which can be reused. It is so beautiful, because it shows the natural patterns of the wood. What's more, if you are into the rustic decor, reclaimed wood flooring is perfect for you. The downside is that unless you buy and old house with the original flooring, reclaimed wood is a bit more difficult to come by, which in turn makes it a bit more costly. However, your vintage floor can definitely be the centerpiece of every room. You can find more information about reclaimed wood in this post.
Use solid wood for a classic look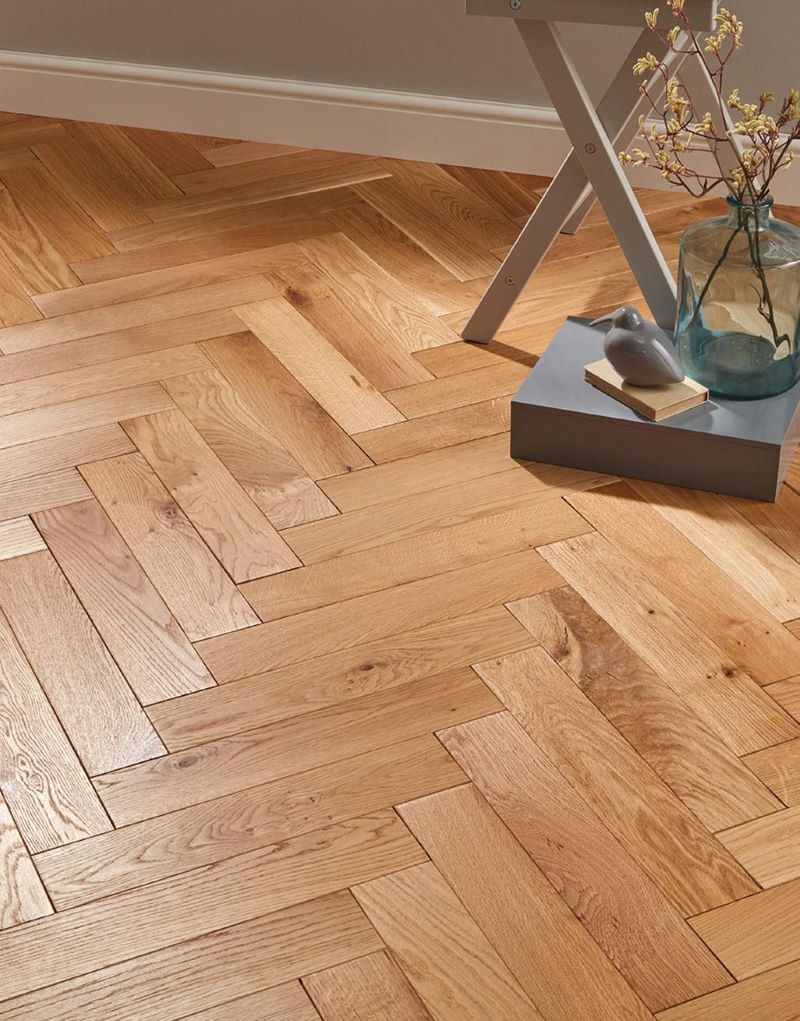 Solid wood flooring
This type of flooring consists of 20mm thick planks which consist only of wood. This is definitely an expensive material, because it is all natural wood. There are some downsides, though. Once again, moisture and humidity can damage it and make it swell. On the other hand, dryness can make it shrink. The good news is that any wear and tear can be sanded and polished back to its original look. Solid wood flooring is also a bit difficult to install, because it has to be glued down.
Now that you have all this information, it is time to make your decision