How to style chunky boots during the 2021 fall/winter season
Not all fashion trends are super practical. In general, trends come and go, but the ones who are here to stay are usually easier to recreate and less extravagant. Style is important, but at the end of the day we need to wear clothes which are comfortable, as well as modern and creative. Today, in this article, we are going to talk about an incredibly practical trend, which is perfect for the 2021 fall/winter season. What's more, this trend is all about comfort. So, without further ado here are a few ideas on how to style chunky boots – the perfect fall/winter boot, which is going to make all of your outfits look modern and trendy.
2021/2022 fashion trends will be all about comfort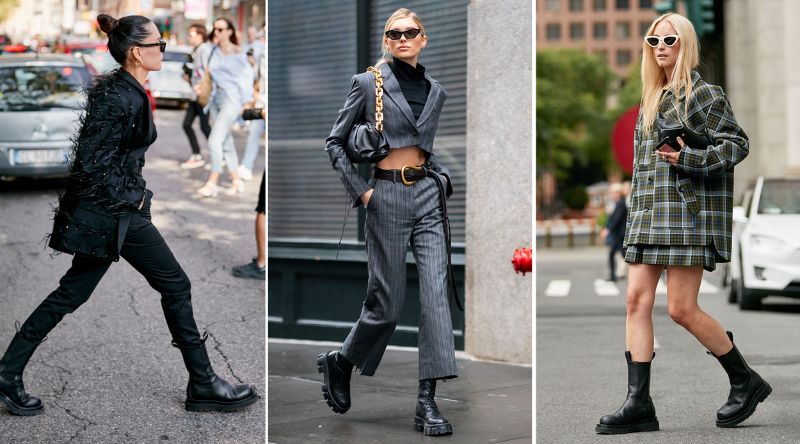 How to style chunky boots?
The good thing about chunky bootsis that you can wear them with pretty much anything and everything you have in your closet. Since the rise of Doc Martens way back when, chunky boots have been a constant. Although they might have been related only to punk and goth culture in the early 2000s, they seem to have made a strong comeback. Nowadays, you can wear these chunky boots with jeans, pants, loungewear and even skirts and dresses. So, keep reading to find out the best way to style them and create a Pinterest worthy outfit.
These boots are even perfectly capable of keeping you warm in the cold weather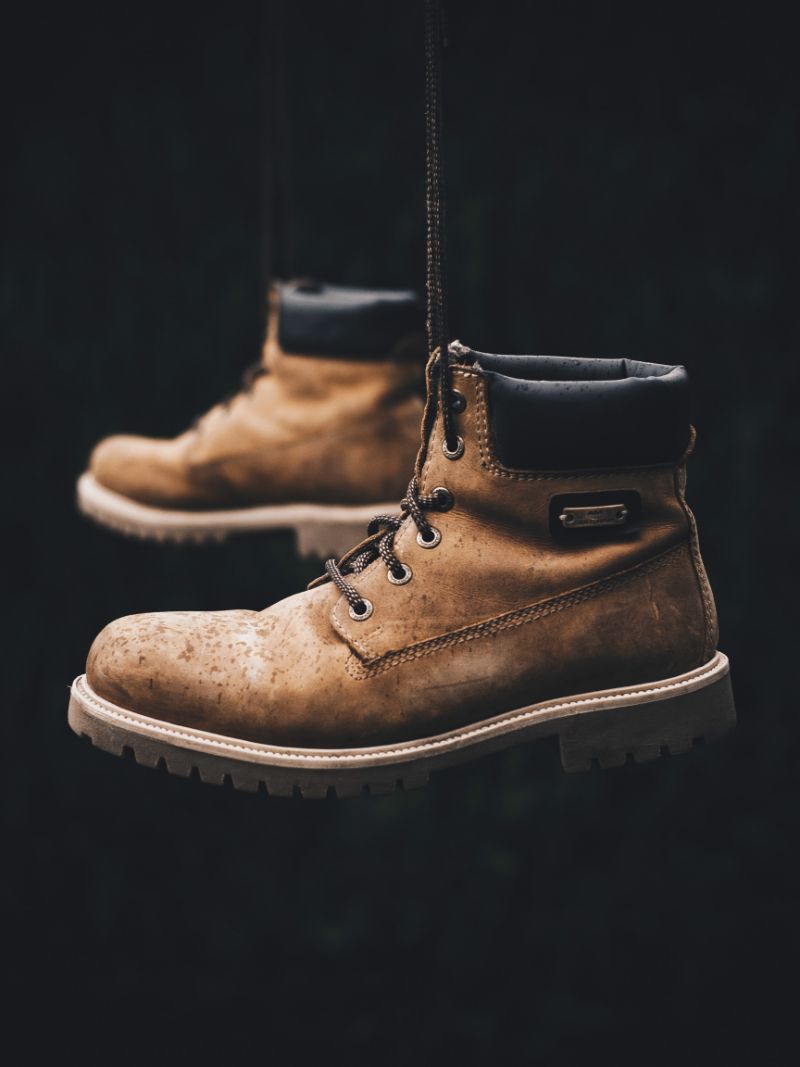 How to style chunky boots with skinny jeans?
Although there is an all out war between millenials and Gen Z about whether or not skinny jeans are modern, there are still a lot of people out there who absolutely love them. And guess what? Skinny jeans are the perfect addition to platform boots, because they provide symmetry and show off your legs. If you want to turn this outfit into an Insta worthy one, pair the jeans with an oversized sweater and a leather jacket. Another option is to wear a cropped jacket, which is going to show off your hips. Trust us, the combination will be perfect!
Skinny jeans aren't going away anytime soon, despite what Gen Z thinks about them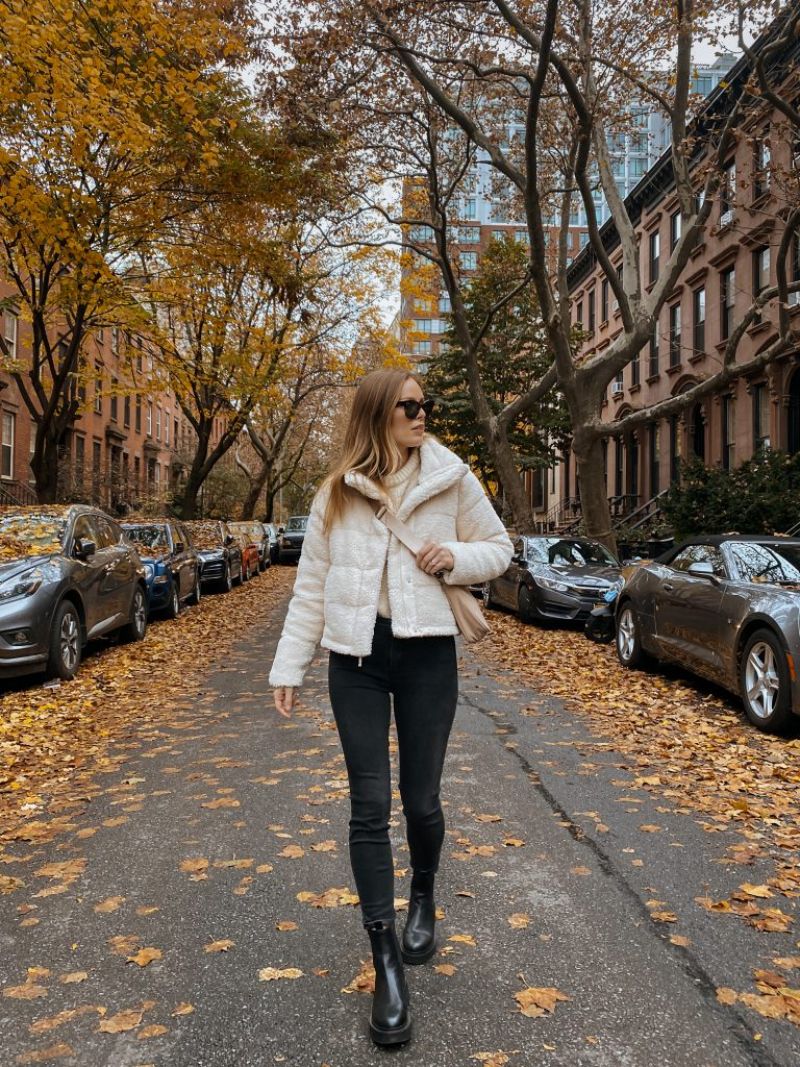 Wear them with oversized pants for an ultra modern look
Oversized pants aren't for everyone. However, if you have a slim figure, wearing them is perfect for you. Whether you choose oversized jeans or leather pants as is the case with Bella Hadid in the photo below, these boots will compliment your outfit perfectly. Furthermore, commit to the oversized pattern fully. Pair your pants with an oversized jacket for a look fresh off the biggest, most popular runways. A look, which screams street style queen.
Bella Hadid is the queen of street style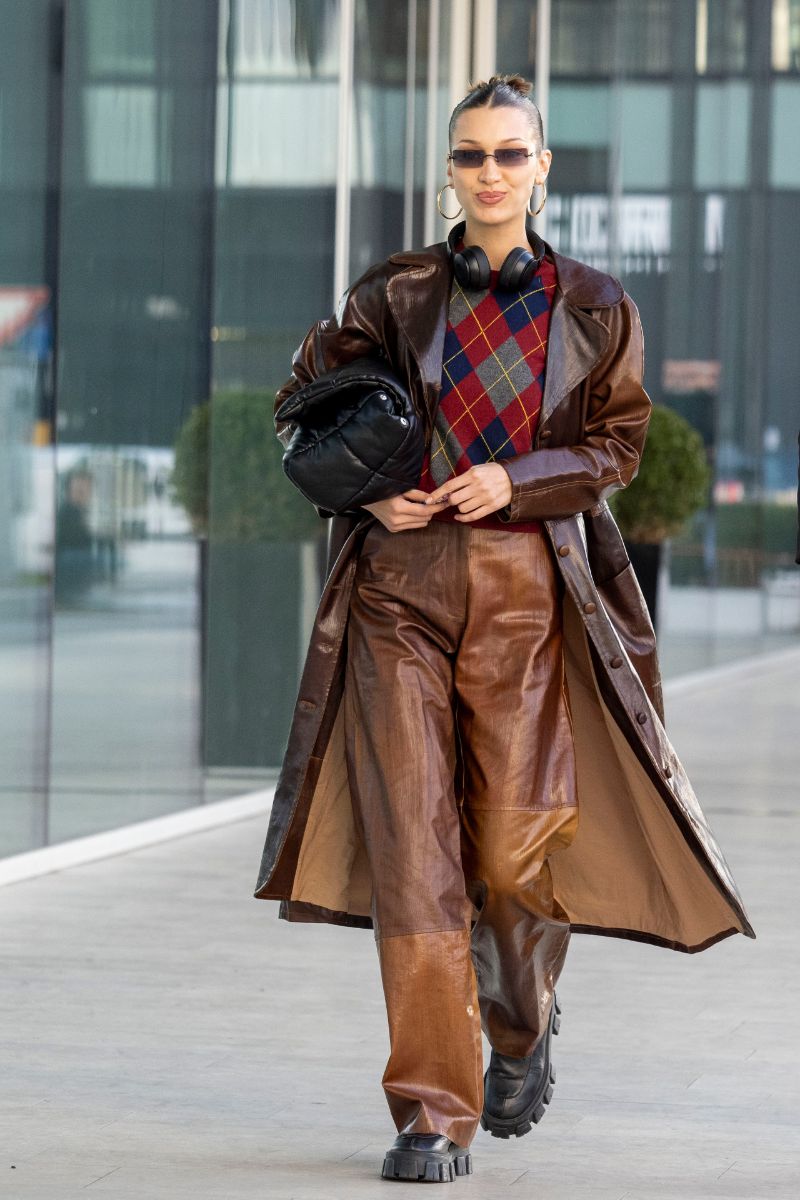 Show off your boots with cropped pants or cuffed jeans
These boots are made for walking and for showing off. That is why, cropped pants or cuffed jeans are the perfect piece of clothing to combine them with. Cropped pants with a flared leg are super modern in general and they definitely look best with a chunky boot. However, if you feel like they are too extravagant for you, the other option is to simply wear cuffed jeans. Just grab a pair of your favorite full length jeans and flip up the hem. That way, you will get Irina Shayk's super modern look.
Take a page out of Irina Shayk's street style book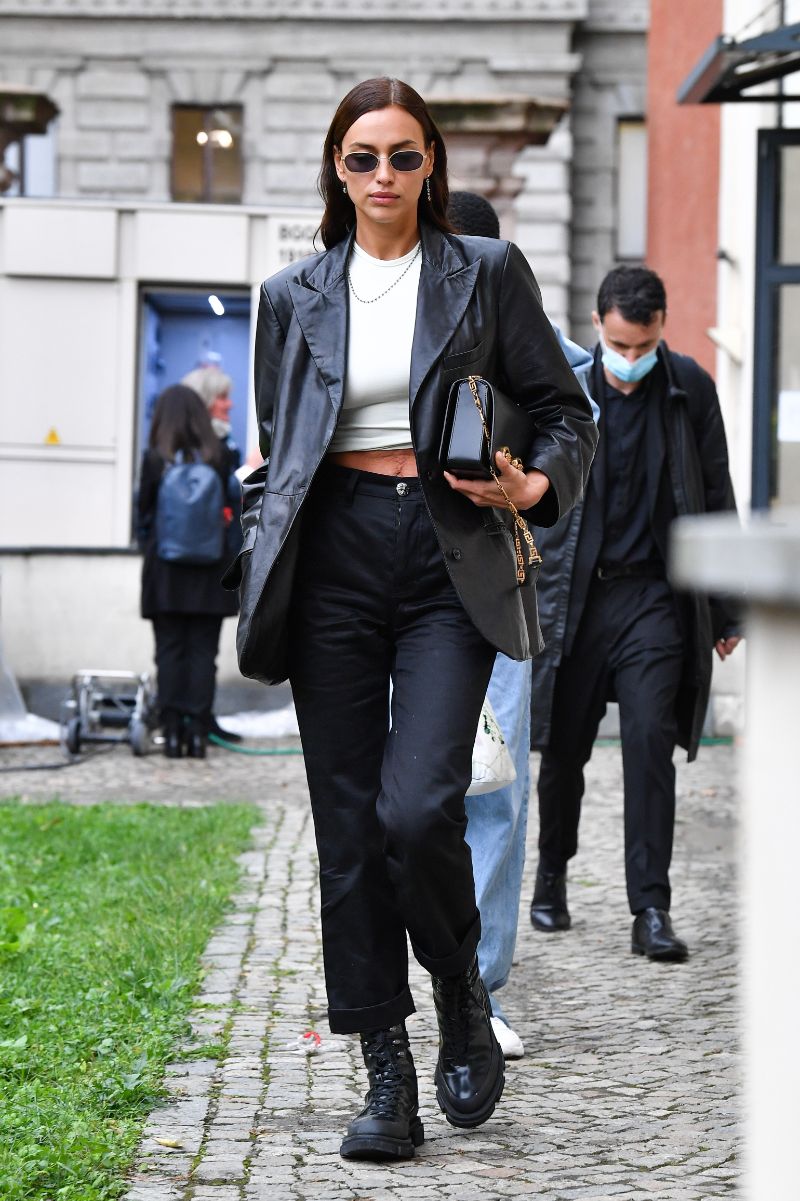 Tuck your pants into your boots
Tucking your pants into your boots seems like an old fashioned thing to do. However, when we are talking about chunky boots and flared pants, the result is a modern, trendy look, which can be seen on the runways of some of the most famous designers in the world. Pair that with an oversized sweater or coat and you are all set to take the fashion world by storm. Furthermore a cropped leather jacket is always a good addition to any outfit, so you might as well try it out.
Such a modern and trendy look, which is also super comfy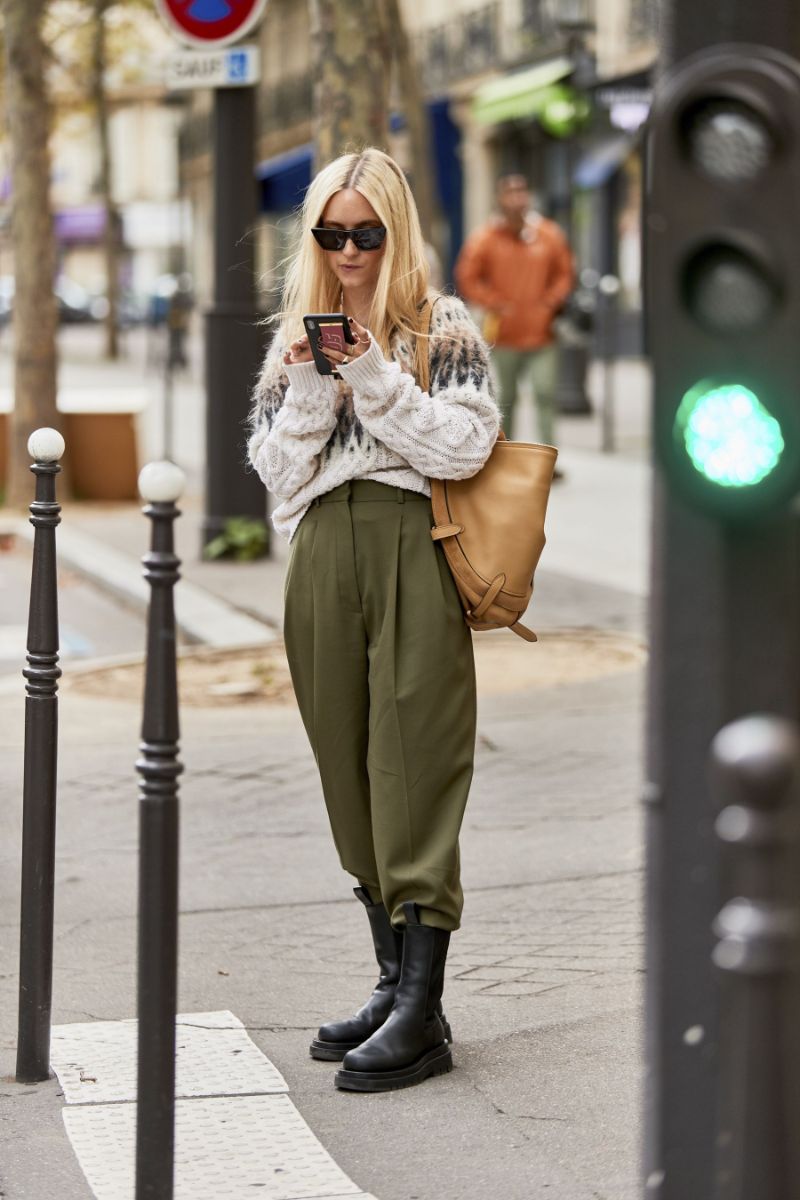 How to style chunky boots with a dress?
Now, here it is important to note that boots come in different lengths. They might be ankle high, mid-calf boots or even below the knee boots. Naturally, same goes for dresses – they can be short, midi or full length. In general, you can style dresses with boots in any way you like, simply because the look is incredibly modern. However, there are some pairings, which look better than others.
Short dress with any length boots. Short dresses show off your legs, so you can wear them with ankle high boots. On the other hand, if the weather is cold, you can cover them a bit more and wear below the knee boots or mid-calf high boots. In general, short dresses look good with any type of boot.
Midi dress with ankle high or mid-calf boots. Because of the length of the midi dress, a below the knee boot will not look as good, because half of it will be covered by the dress. That is why midi dresses are perfectly complimented by ankle high or mid-calf chunky boots.
Long dress with ankle high boots. The long dress is going to cover everything, which is why it is best to wear it with ankle high boots.
Mid-calf boots + midi dress is the perfect combination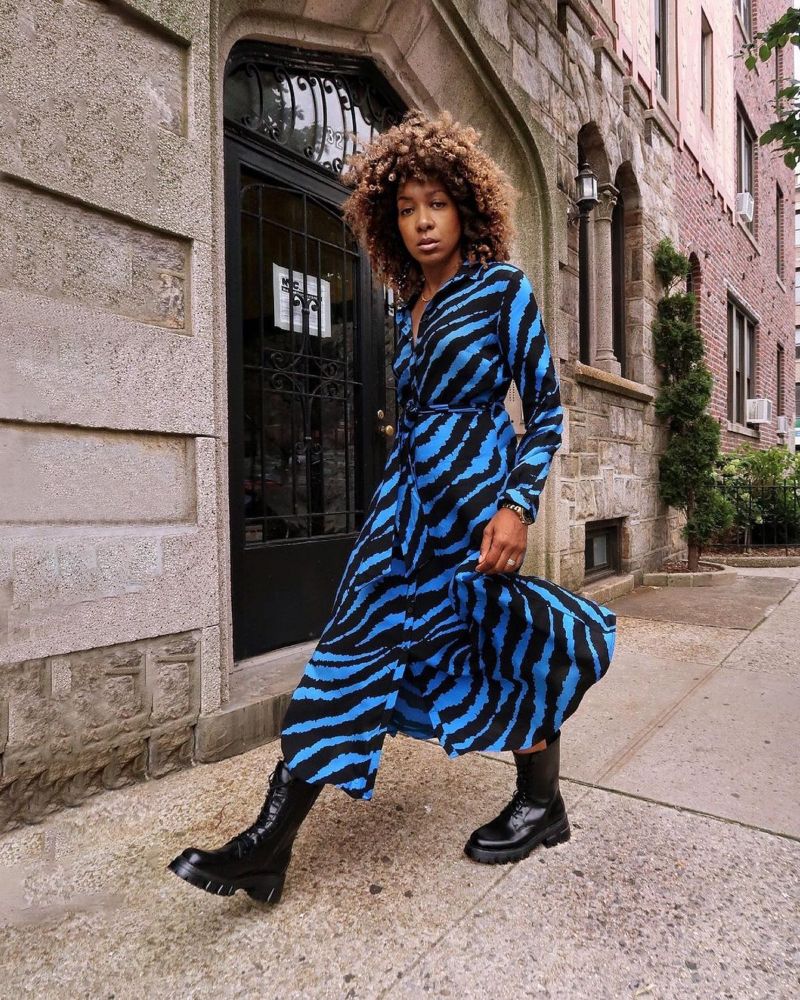 Pair your boots with a nice skirt for the ultimate business casual outfit
When it comes to skirts the same rules apply as dresses. You can wear short skirts with a boot in any length. Midi skirts with mid-calf or ankle high boots and long skirts are best combined with ankle high boots. In general, when we are talking about pairing a skirt with boots, the best way to finish off the outfit is by wearing an oversized blazer or jacket. This will allow for a super modern business casual outfit, which is definitely going to win you the "Best Dressed" award at the office.
The most modern, trendy, ultimate business casual outfit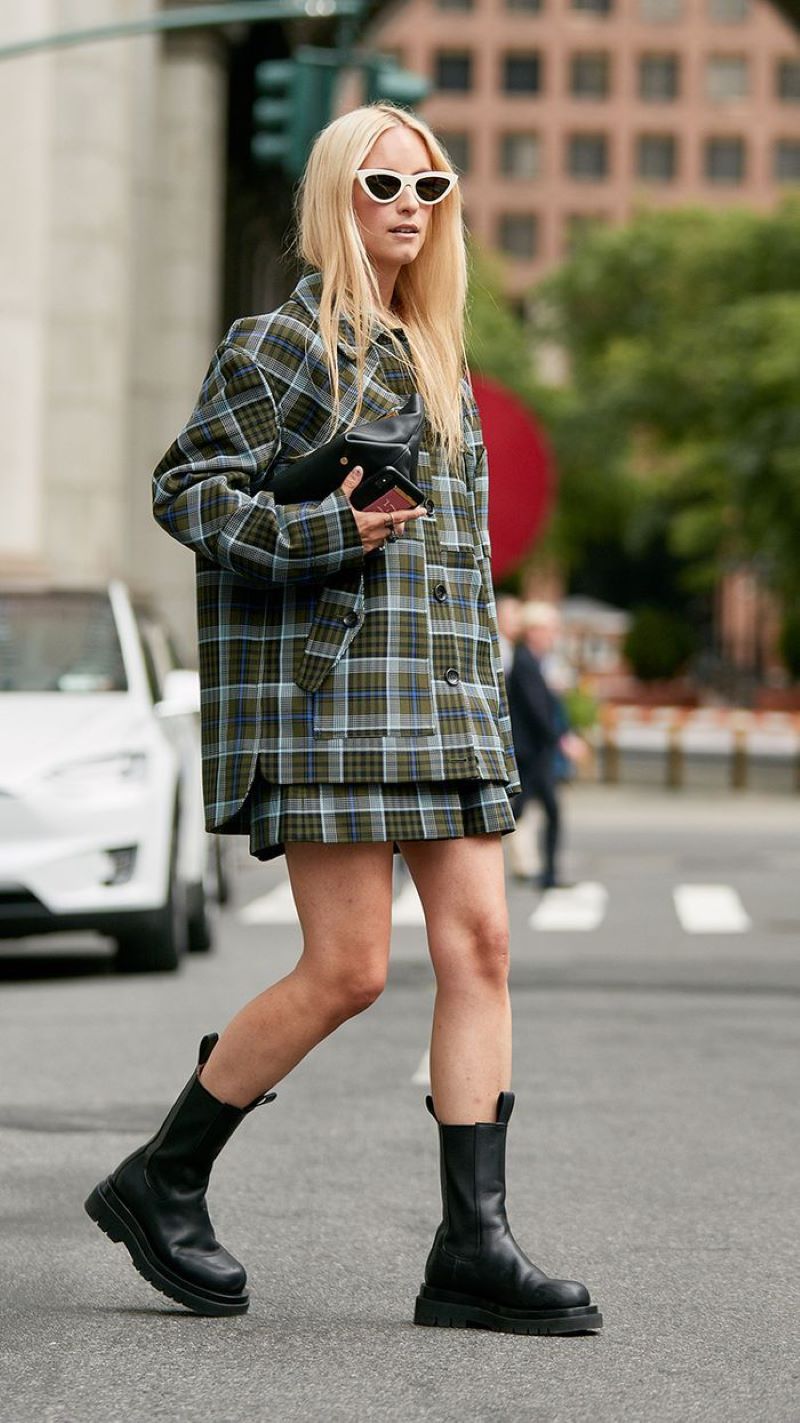 Wear knitted dresses or long oversized sweaters with chunky boots for the most modern outfit
This look combines feminine and masculine fashion, making it super modern
Oversized coats and puffer jackets are in for the 21/22 fall/winter season
Create a business casual look with boots, skirt and oversized blazer