Pendari Fashion – next level of unique and sustainable luxury
Who doesn't love luxury items? Well made clothing, so detail oriented that you can actually see the work that's been done – that's what Pendari Fashion is all about. It's a unique view on the world gives a feeling of being the only one of its kind. The clothes created by the remarkable designer Dossio Dossev possess the power to make us enjoy our everyday outfits as well as our special attires. Because it's crucial to feel good in our own skin and that's something Pendari understands. In dedication to everyone who chooses to wear Pendari's clothes the designer has concentrated in tree things:
Eco-friendly, natural and finest quality materials;
Unlimited care and attention to detail;
The power of individualism and uniqueness.
The importance of finding the right clothes for you, may sound shallow, but it's actually a subject that can be vastly discussed. In our image orientated culture, it's not negligible to look good, to make the best first impression you possibly can. Further more, it's relevant to feel good about yourself and to wear clothes that are both comfortable and stylish. When our team was trying to find a clothing line that contains both of these qualities, we did get lucky with Pendari Fashion. It was the emanation of what we were searching for. That's why we decided to be generous and to share it with you. To find out more about this brand, you can follow it on the Etsy site.
Pendari Fashion – taste can be acquired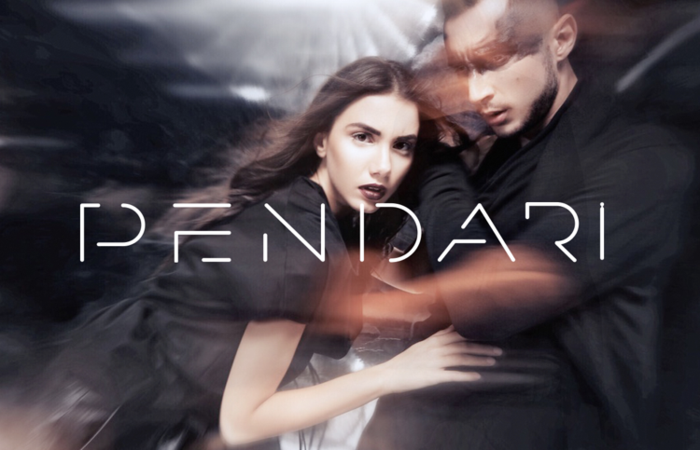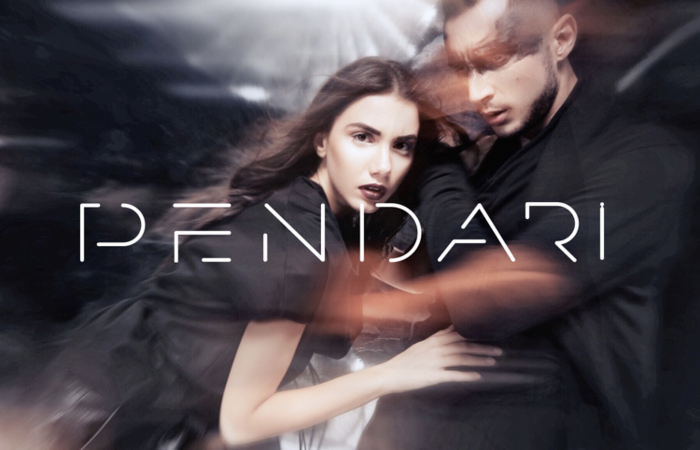 Style" is a word that contains many meanings. On the one hand, this is understood to include fashion trends and styles in different areas of life. On the other hand, it is a way to express your own personality and opinions for fashion and art. You also have your ideas for beautiful and ugly, for decent and offensive. And that is also recognizable by your clothes. For people who like the stylish quality fashion, the designer of the brand Pendari has developed glamorous models. Would you like to rebel against simple everyday and often boring clothes? Then turn to a style that will make your look incomparable. For this purpose, we would recommend the fascinating garments from this brand. Leather pants, great quality t-shirts and blouses with special sleeves and hoods are only a part of the collection which is suitable for men as well as for women. Check out some of these fashion designs bellow:
 White top with kimono sleeves from Pendari Fashion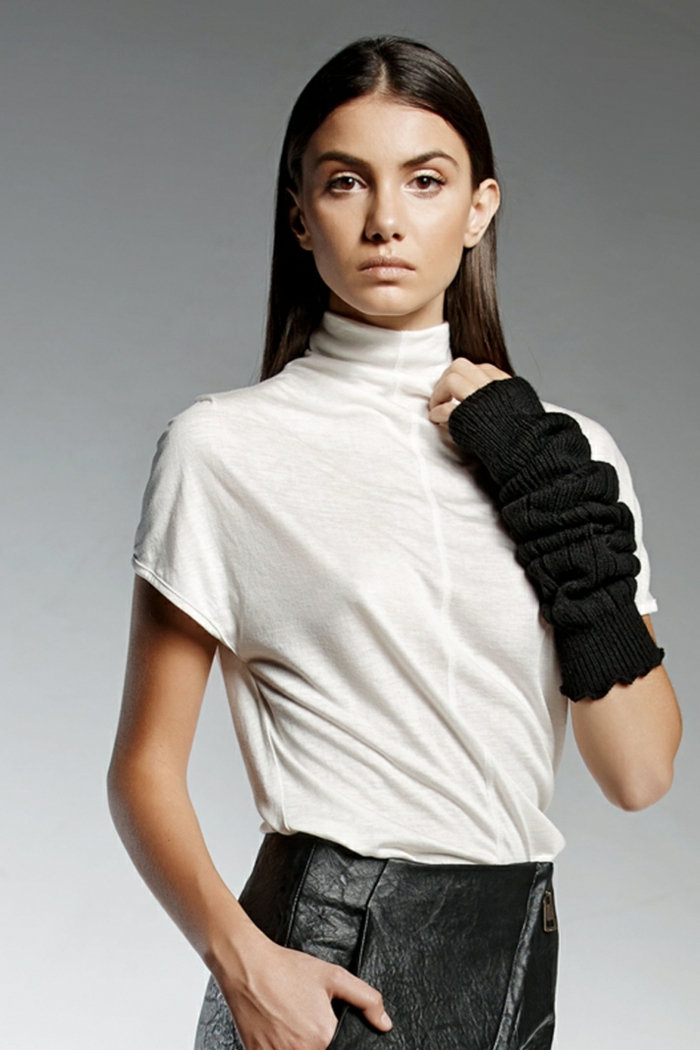 As we discussed in the beginning of this article, one should not overlook another thing – the quality of the clothing. If a garment is of high quality, then it can survive for a long time. Luxury fashion is therefore very practical when it comes to such clothes, because it can be worn in different ways and also in different style and color combinations. The products offered by Pendari are carefully crafted in the studio of the brand, with the aim of being as comfortable and stylish as possible. The fabrics in combination with the amazing designs ensure that when you wear these clothes, you feel self-assured and unique.
Magnificent Pendari Fashion blouse with kimono sleeves and draped neck line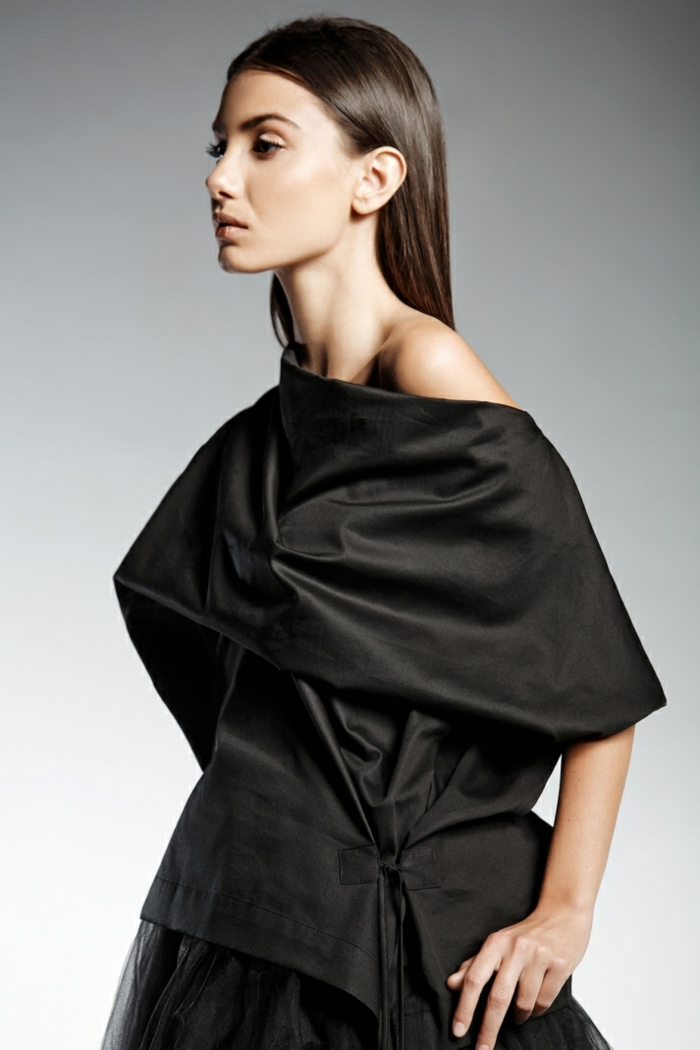 Amazing leather jacket that makes a style statement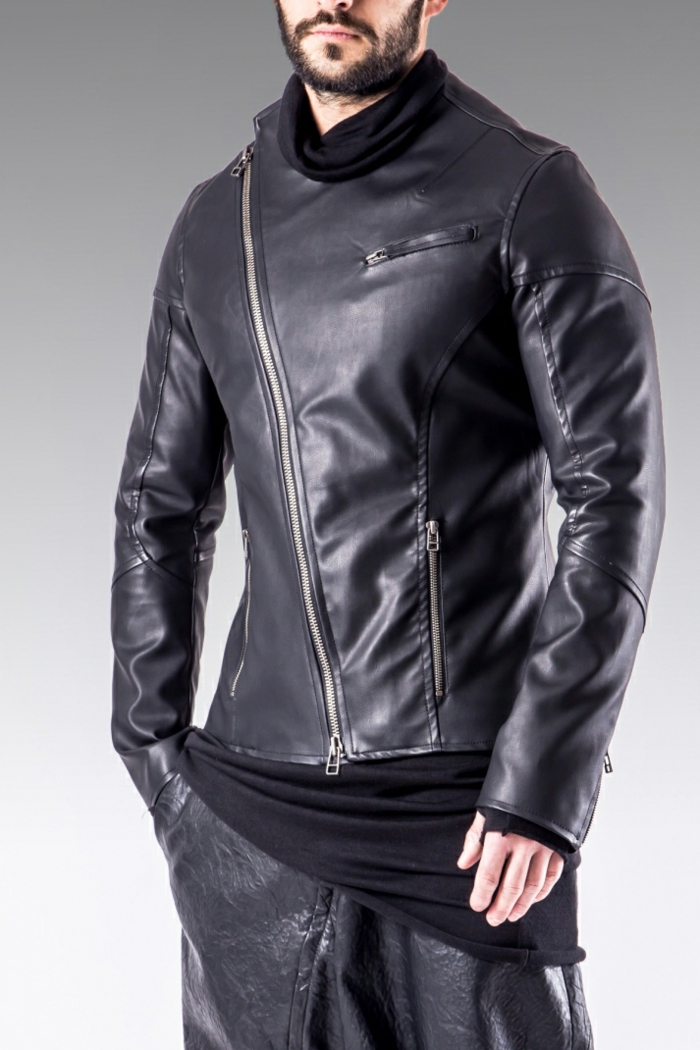 Short eco leather pants decorated with hanging bands and front invisible zipper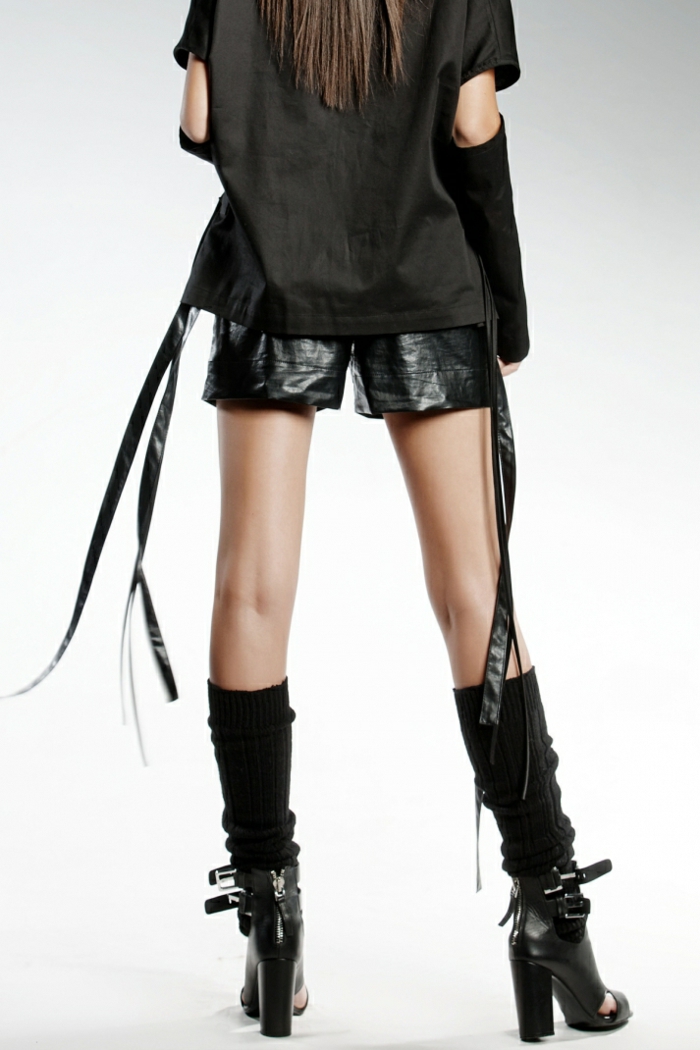 A-shape eco-leather dress limited edition from the Pendari collection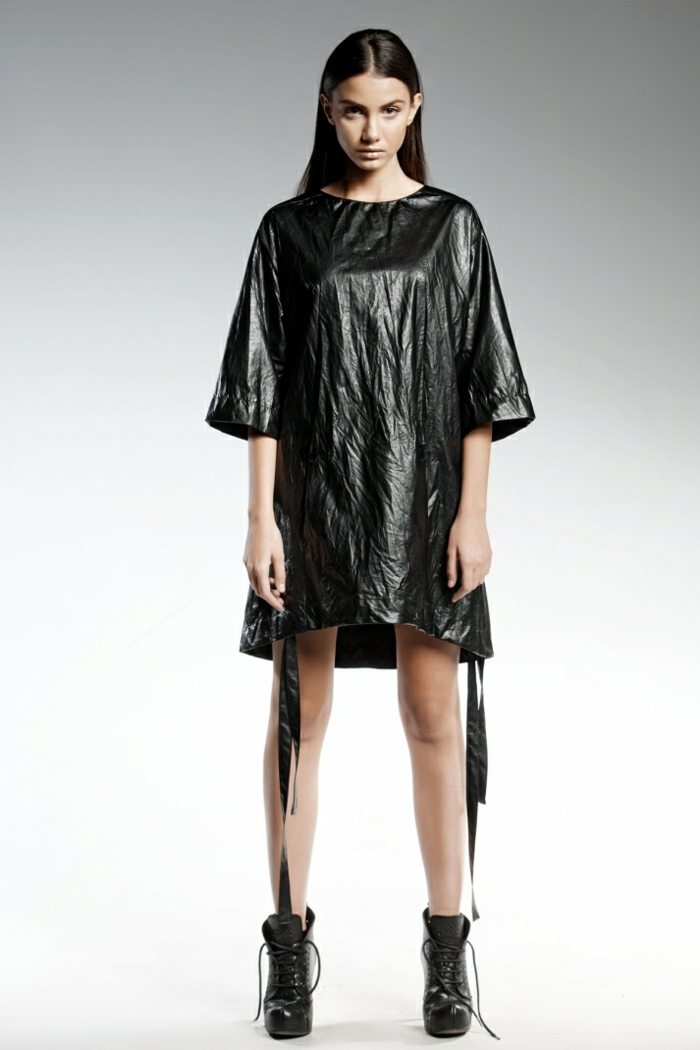 Unisex slim fit pants made with two fabrics, with decorative cuts and loops
Outfit idea of the day – black leather pants and white top accessorized with cool boots