Neon nails – the perfect colors for summer 2021
Today we continue the topic of 2021 summer nail designs. There are so many different trends going around when it comes to manicure – nail shape, colors, designs, you have so many options. However, when it comes to the summer, there is one design which is always going to be trendy and you can never go wrong with – the neon nails. They are bright, fun and colorful, which makes them the perfect choice for the summer. What's more, you can incorporate neon in almost every design you see trending on Instagram. So, what are the most popular neon nail designs? Read on to find out. We have prepared a list of the most popular design with some tips on how to incorporate the neon and combine them for a modern manicure.
Neon nails will always be popular for the summer months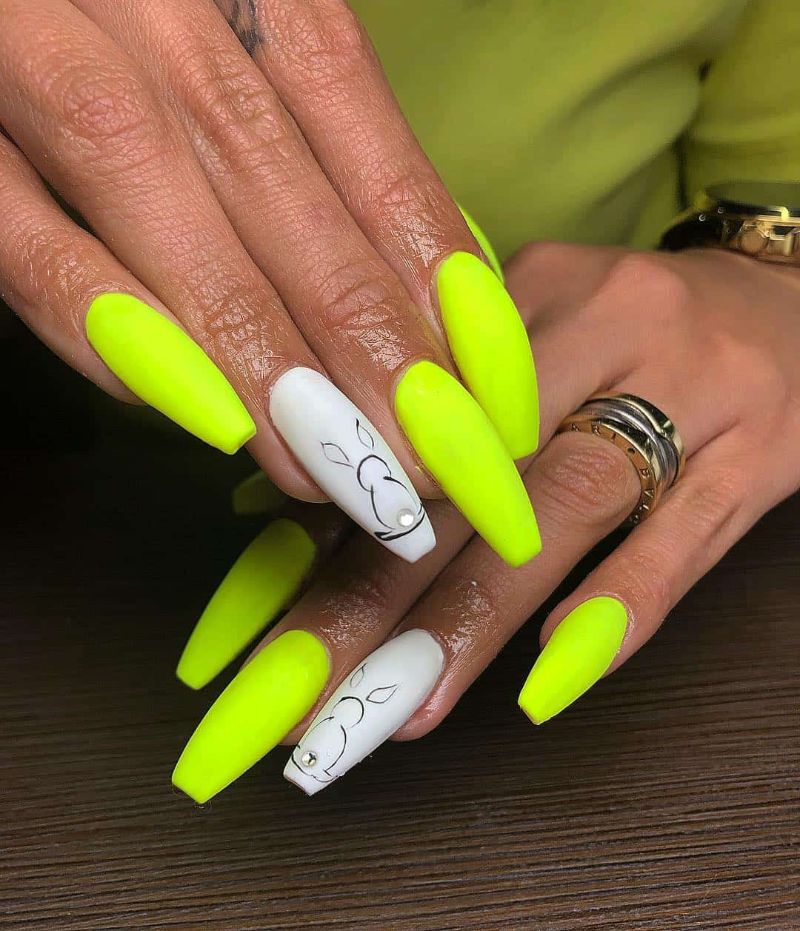 Bright neon nails
If you don't want to bother booking an appointment at the nail salon, you don't have to. Neon colors are so vibrant and fun, you don't really need an intricate nail design. All you need is one neon color. Just paint all of your nails in the same color and you will have eye catching nails without even making the effort of going to the nail salon. They are a bit more simplistic, but are still super modern, trendy and cute.
Keep things simple with a bright neon color of your choice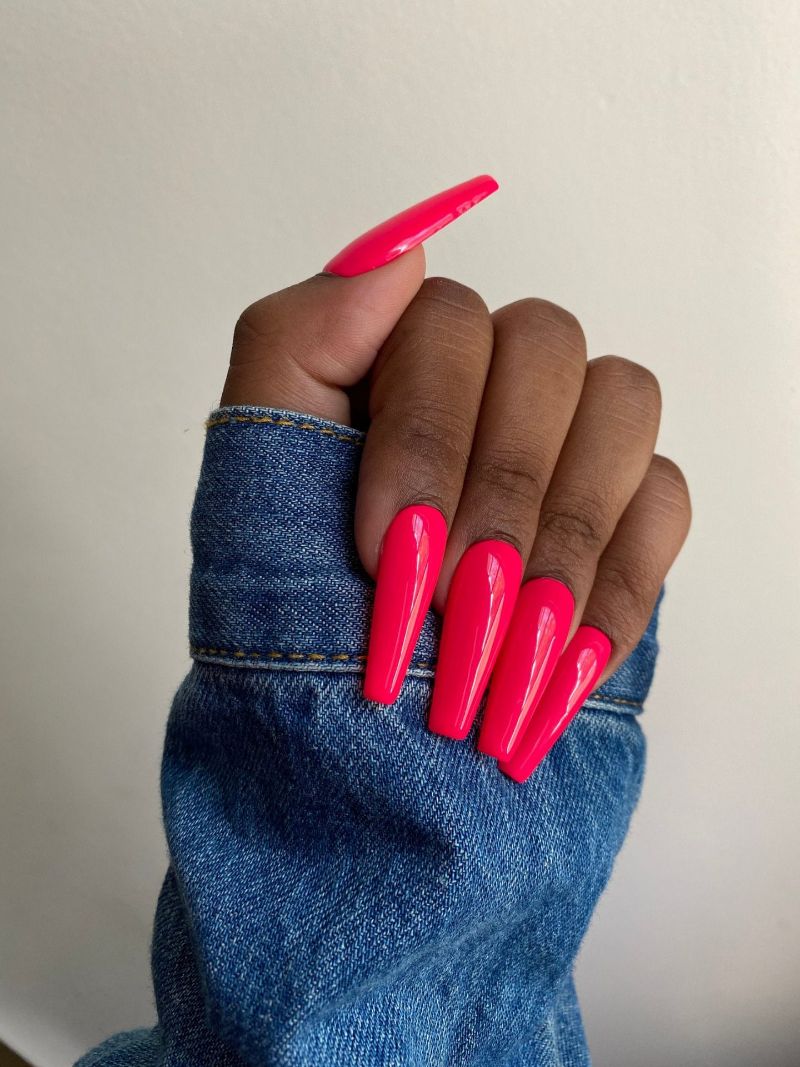 Negative space with bright colors
Just open the Instagram app and you will see countless negative space nail designs. It has literally taken over the world. Pinterest is also flooded with pictures of gorgeous nails decorated in this style. So, naturally there is no way to talk about manicure and not mention negative space. Only this time we are talking about bright and fun neon colors. This design is perfect if you are not ready to fully commit to the brightest neon colors. Just add some curved lines and shapes and let the rest of the nail be colorless. That way, you will have neon nails, which are going to be a bit more simplistic, yet super beautiful nonetheless.
The accessories, combined with the nail design are absolutely gorgeous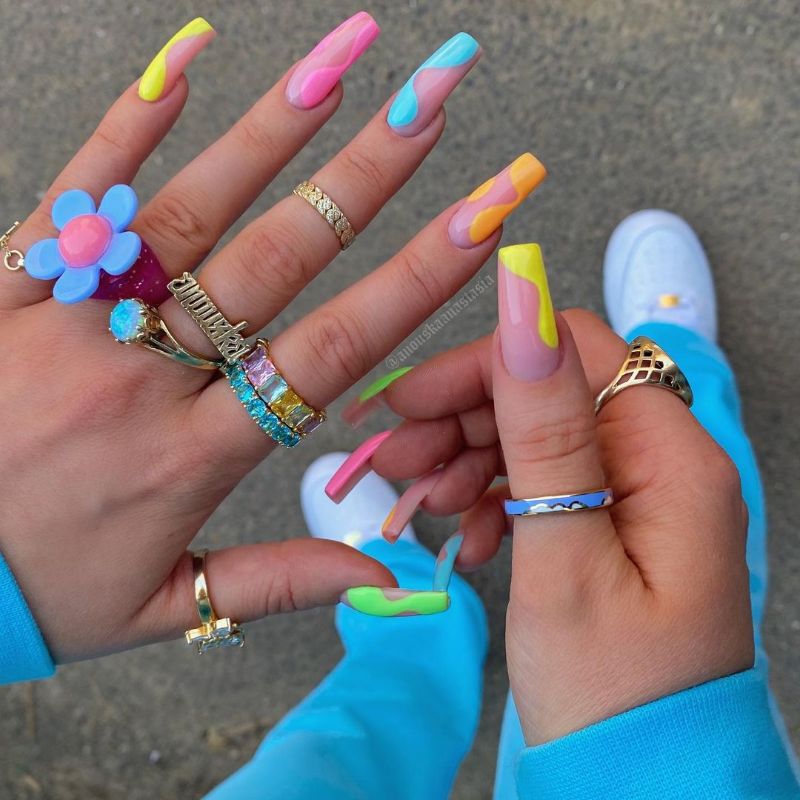 Just add some detail
If you are a fan of the minimalistic then this design is just for you! Not everyone loves bright, colorful nails. That, however doesn't mean that your nails should be devoid of any creativity and fun. It is summer after all. So, we are here to help you find the solution. It is quite simple actually. Paint your nails in a neutral color and add small neon details. That way you are keeping things simple, but the small color infusion will breathe new life into your nails and will still make them look fun and creative.
Simple, yet still fun and beautiful
Neon French
The French manicure is a timeless, elegant classic. It has always been modern and there will probably not come a day where it isn't trendy. Throughout the years this type of nail design has undoubtedly come a long way, however. Although back in the day we were use to seeing French manicure in simple white, nowadays you have a lot more freedom to incorporate this style into your manicure. So, why not try it with neon colors? If you want a fun and different take on this classic, neon is definitely the way to go. What's more, you can take the photo below as an example of how good a neon French can look especially when it is doubled and is done in two different colors. If this design is not to your liking you can always try ombre French with neon colors, for example.
The French manicure will always be trendy in all of its glory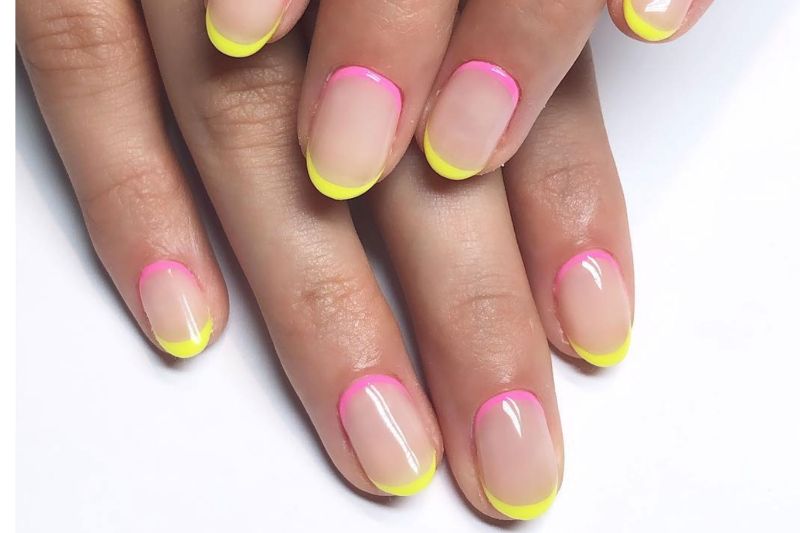 Abstract neon nails
The abstract nail design is definitely the most creative one. There are so many different interpretations of it when it comes to shapes, sizes and colors. That is why, it is only natural that neon colors can easily be incorporated into this design. It will look creative, fun, vibrant and gorgeous, of course. Just let your imagination run wild and you will have a manicure like no other.
This manicure is so beautiful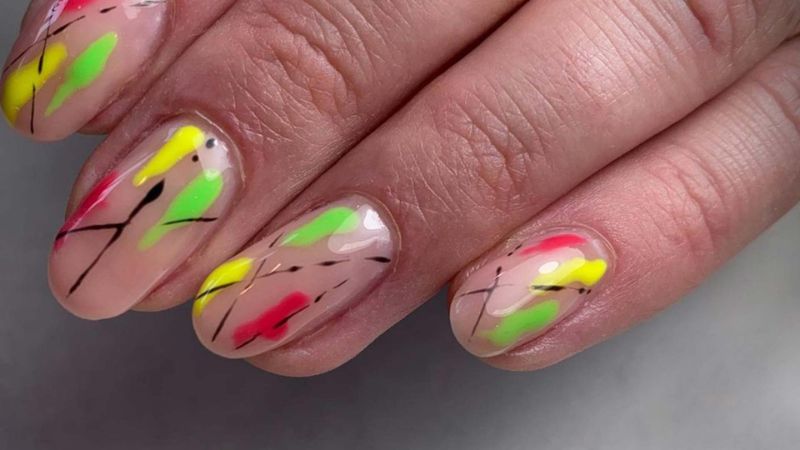 Animal print with neon
Do you want to have nails which everybody is going to notice? Do you want to go all out when it comes to your manicure? Well, look no further than the animal print design with bright neon colors. Leopard and cow print are definitely in for the summer of 2021. Infuse them with some bright neon colors and what you get is the most vibrant and creative manicure you could ever imagine.
An eye catching design that will grab everyone's attention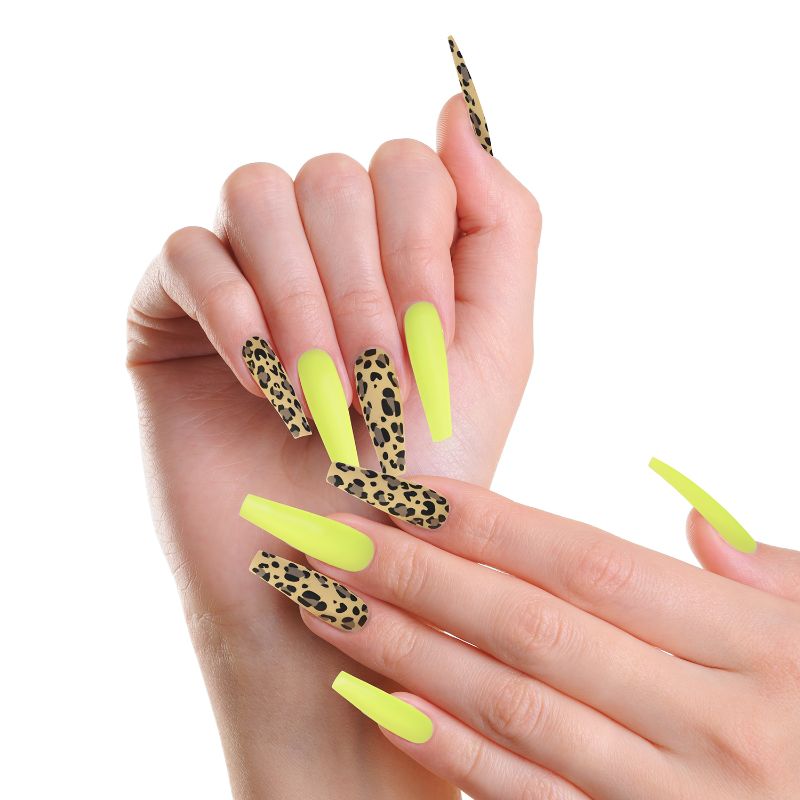 Intricate neon nails design
Another option if you want to go all out with your manicure. Go for a creative, intricate design, which incorporates the neon colors in the best way possible. In the photo gallery down below you will be able to find a few of those designs. Either one of them will definitely make you the center of attention. What's more everyone is going to be asking where you had your nails done, because they will want to have the same. Trust us!
The neon colors combined with the black background make for an intricate, interesting design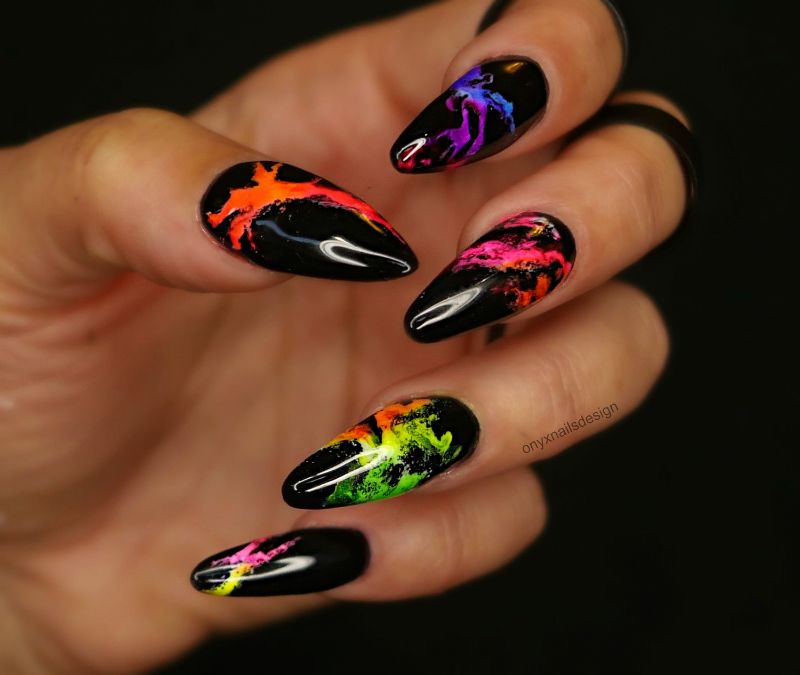 Black, neon, rhinestones and a matte finish – what more could you possibly want out of a manicure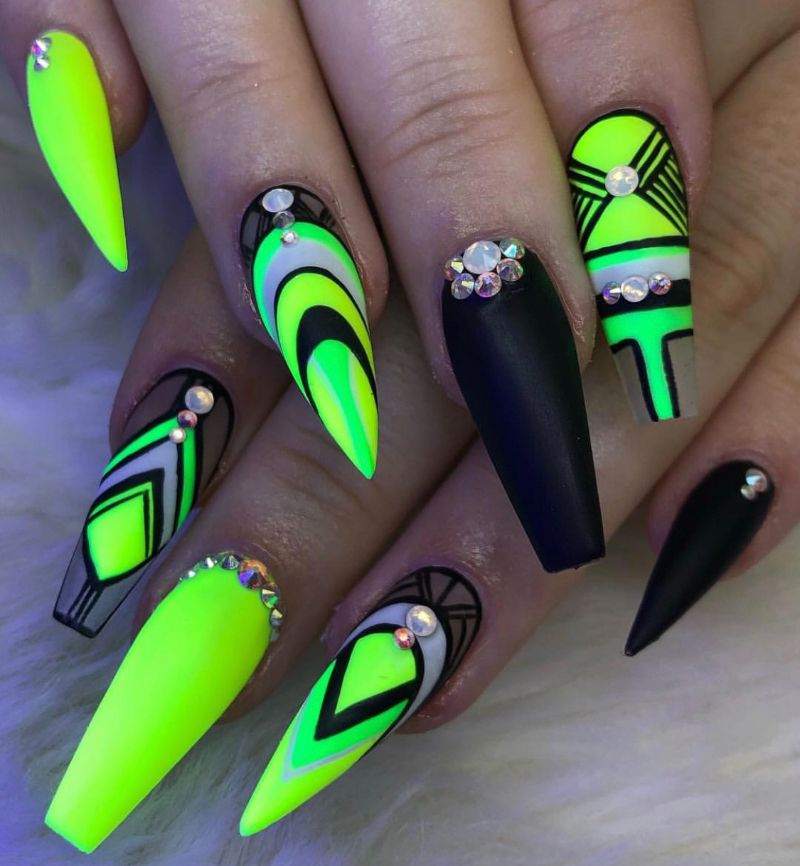 Cute, fun and trendy – that's three words that perfectly describe this design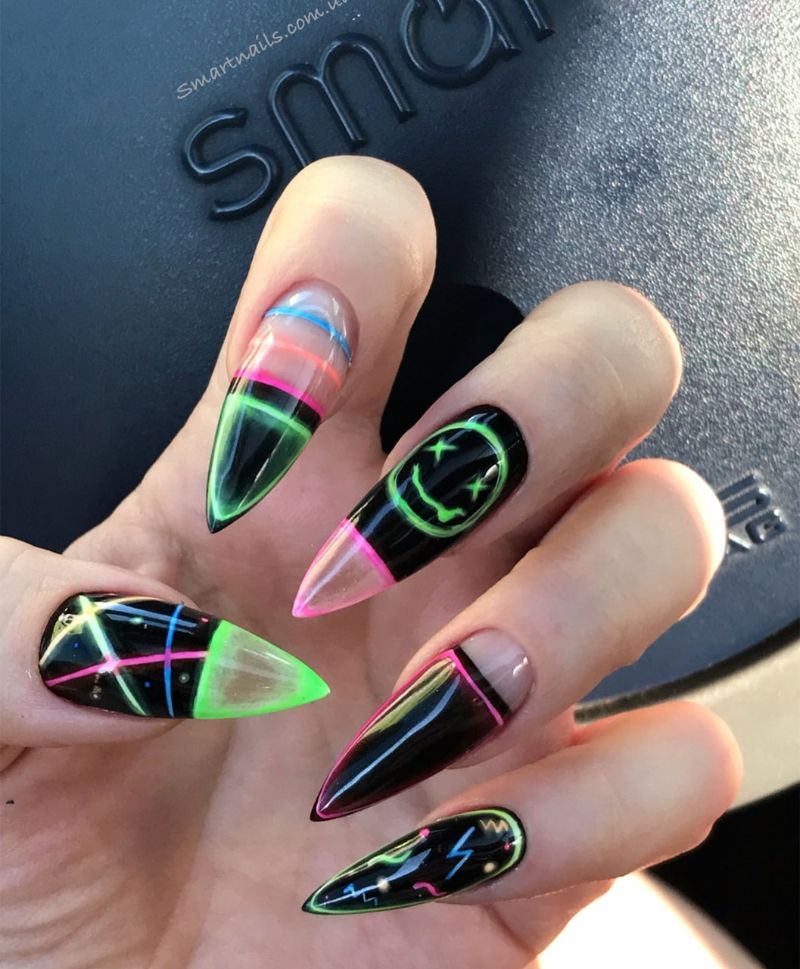 Neon signs are the obvious choice for decorations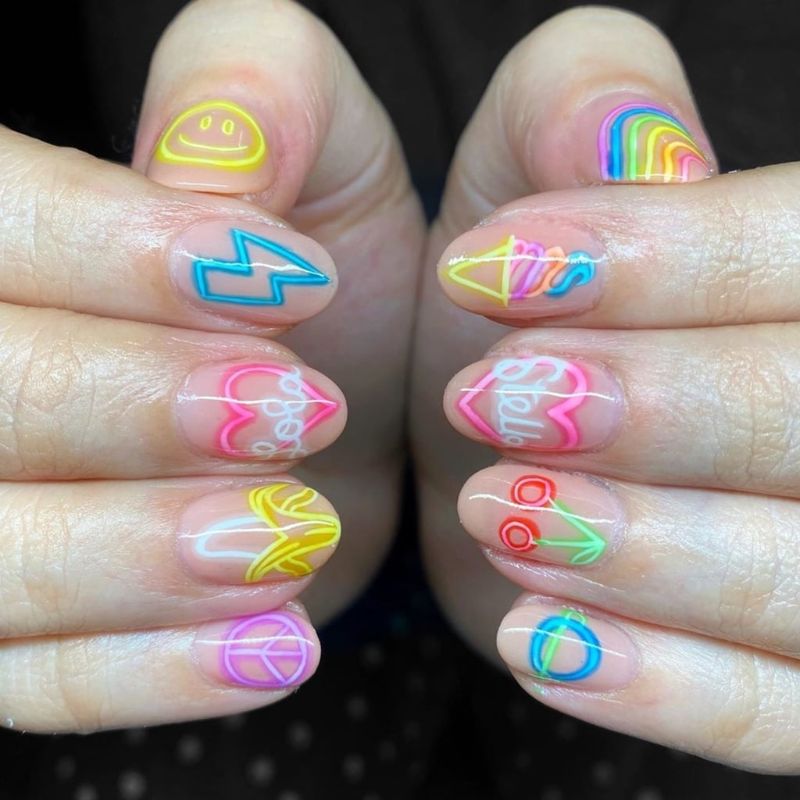 Neon negative space French manicure
Rainbow neon nails