Almond Shaped Nails – The Hottest Look of Autumn 2018
While the past few years were dominated by decadent and exaggerated long and pointy nails, like the coffin, and claw manicures, 2019 will be all about going back to basics. We already discussed one truly timeless style – the simple, yet stylish nude manicure. Today, we will look at another gorgeous classic, which has stood the test of time – the ever popular almond shaped nails.
As indicated by their name, these nails bear a strong resemblance to the yummy and nutritious almond nuts. Like their crunchy namesake, they are oval, have slightly pointed tips, and are usually not too long, although sizes can vary. The exact origin of the style is unknown, but evidence suggests it was popular as far back as the 1920s, and perhaps even earlier! This is hardly surprising – there is something inherently appealing about the almond shape. It looks natural and classy, regardless of whether it's worn plain, or covered with nail polish.
Almond shaped nails – a sophisticated and glamorous look!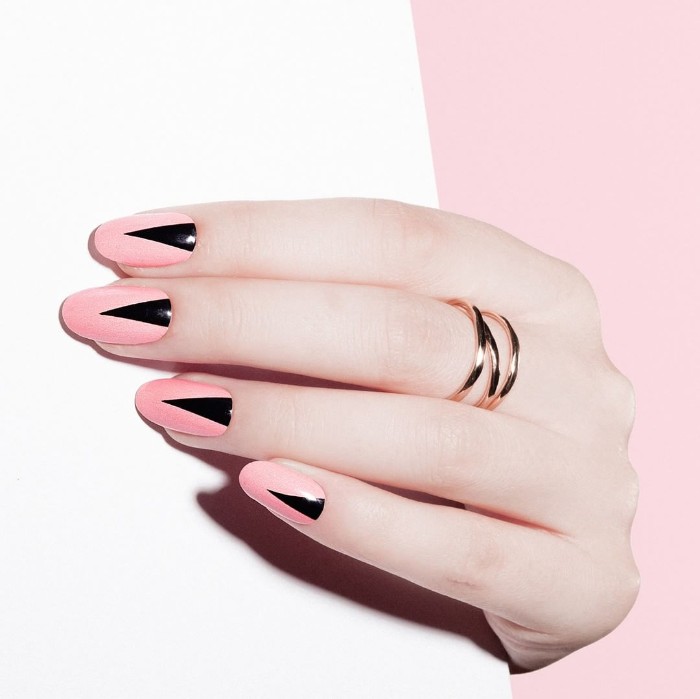 Although almond nails were first documented in the roaring 20s, it wasn't until the 50s that they really entered the mainstream, quickly becoming a fashion staple. This was largely due to the fact that after WWII, the media began actively encouraged women to be "more feminine" and, as a result, ladies everywhere started spending increasing amounts of time (and money) on self-care and grooming.
However, despite the growing popularity of the almond manicure in the 50s, there were only two looks to pick from. First, there was the bright red nail polish, which was seen as sexy and provocative, and as such, was the preferred choice of independent women and femme fatales. Then, there was the French manicure – a simpler, more modest style, associated with young girls and romantic souls.
Although both of these looks are undoubtedly beautiful, we can't help but feel tremendously grateful for the huge variety of manicures available today! Not only are there countless nail polish colors to choose from, but you can also decorate your nails with rhinestones, glitter, decal stickers and even pressed flowers!
This lovely French manicure is suitable for every occasion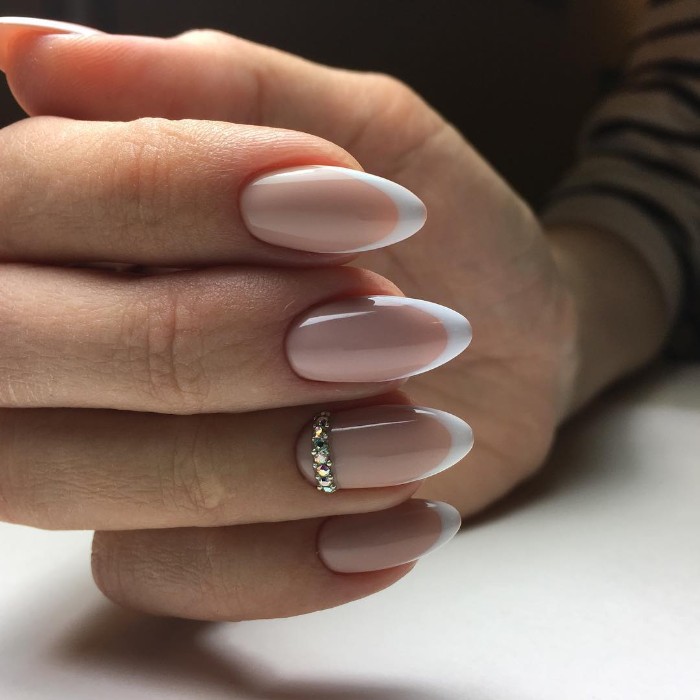 Wondering how to get the perfect almond nail shape? Look no further:
A chic, black and white look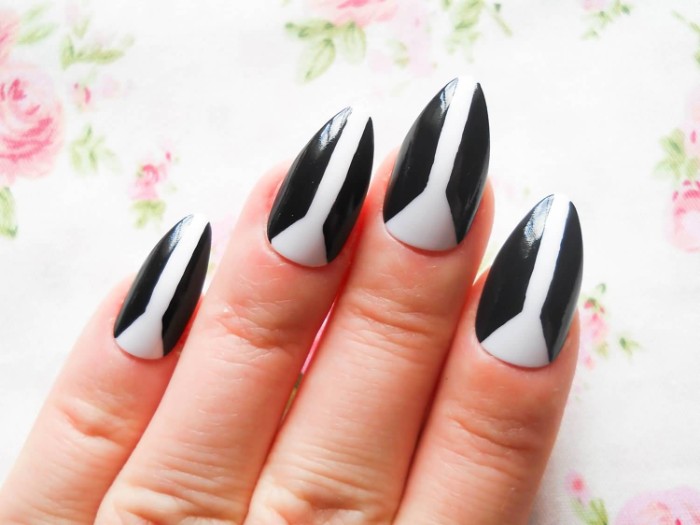 In this article, we will take a look at some of the best almond manicures available at the moment, and examine this season's trendiest colors and styles. Our team worked very hard and we managed to find over 80 amazing nail suggestions, which we hope you'll enjoy! Don't forget to tell us what you think in the comment section bellow. Which is your favorite design?
Whether you're out on the town or enjoying a lazy weekend, this lush manicure is sure to brighten up your day!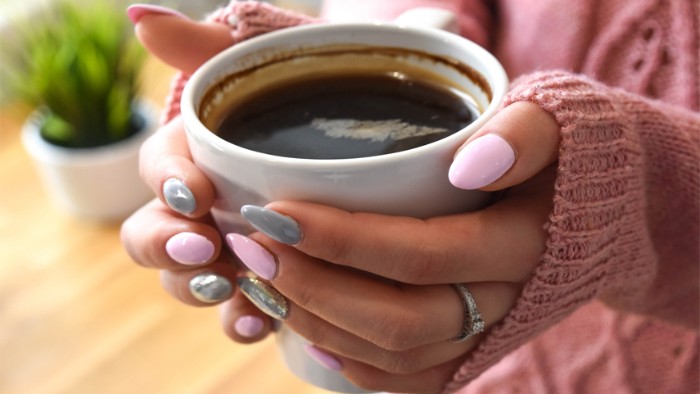 Beyoncé rocking an almond shaped manicure in gold
We are in love with these glittering gold tips!
Matte or glossy? Why not both!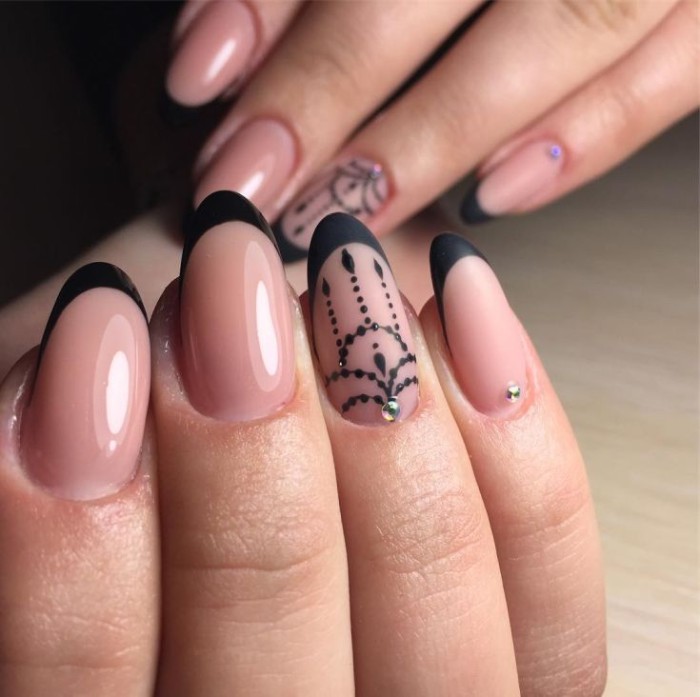 Nothing beats classic almond shaped nails in smooth, glossy red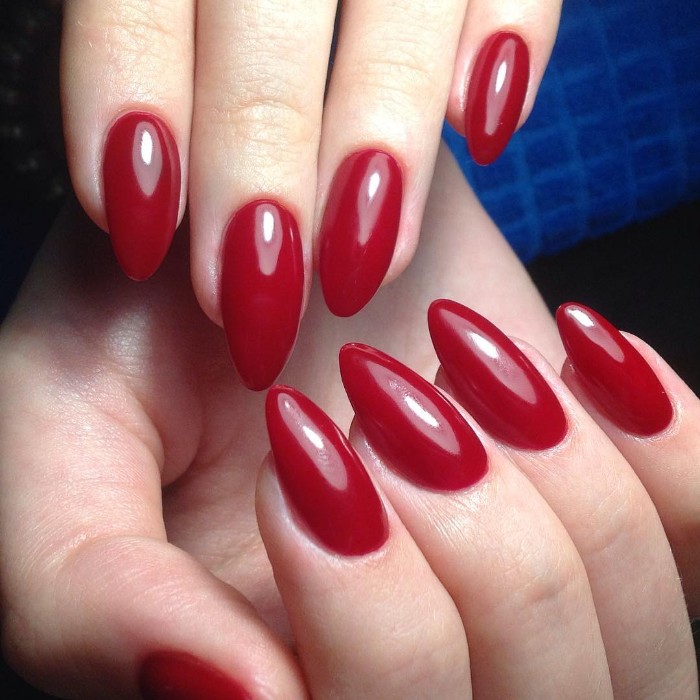 It's hard to resist this charming minimalistic style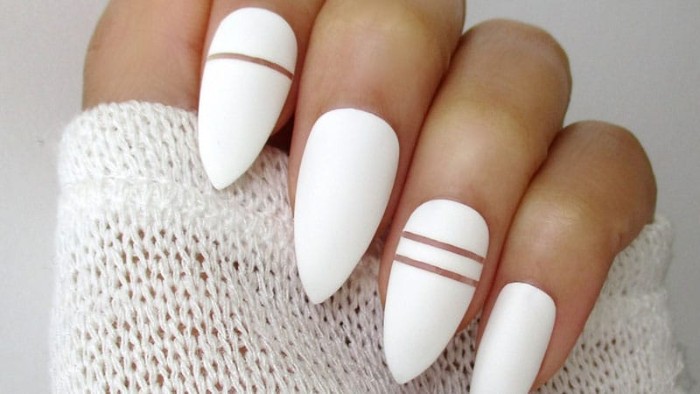 Those of you who'd like to change the shape of their nails from ballerina to almond will love this nifty video tutorial:
Almond shaped nails look amazing with nail polish in nude shades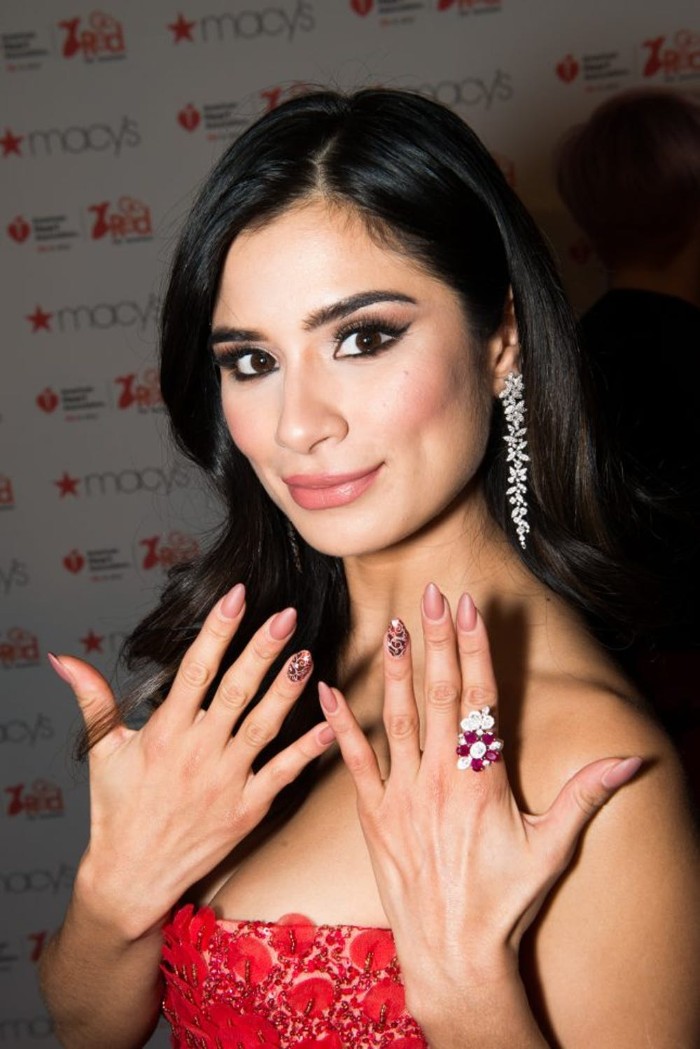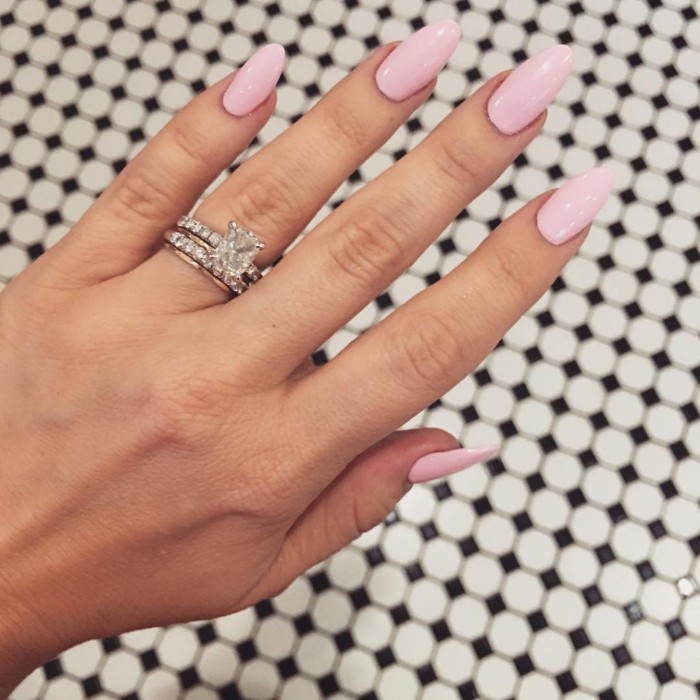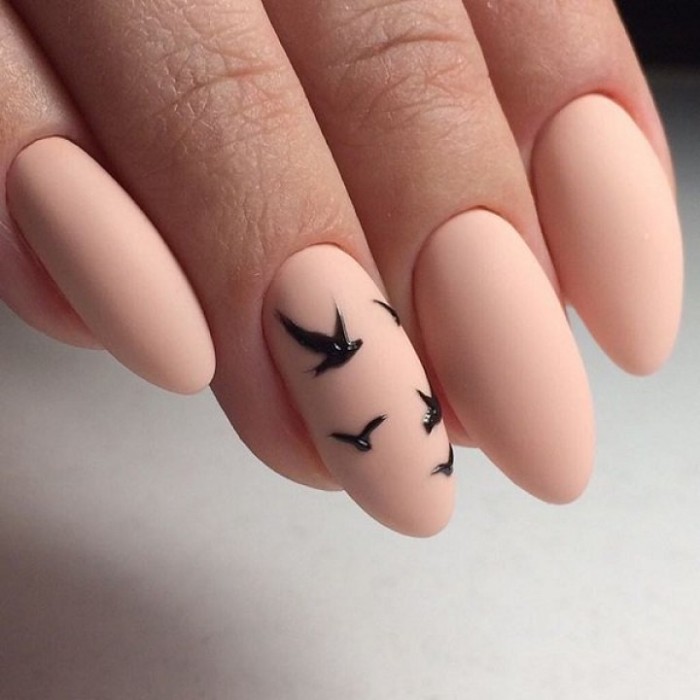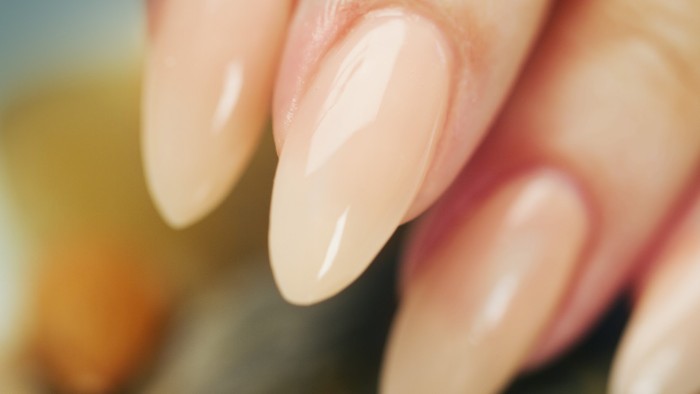 The stunning Janelle Monae is a big fan of the almond manicure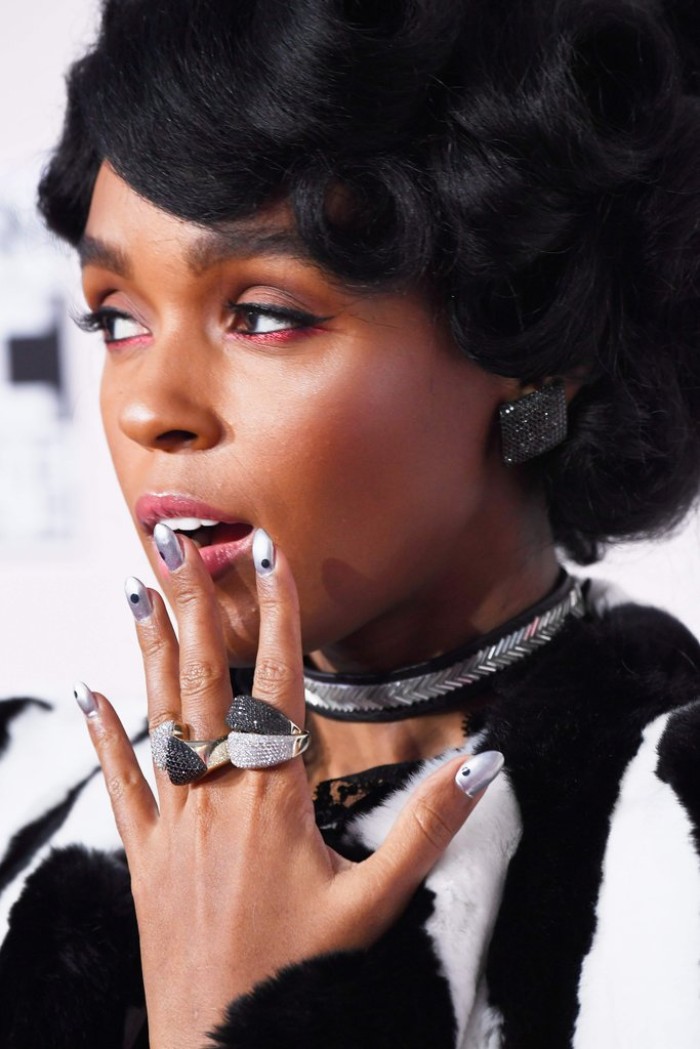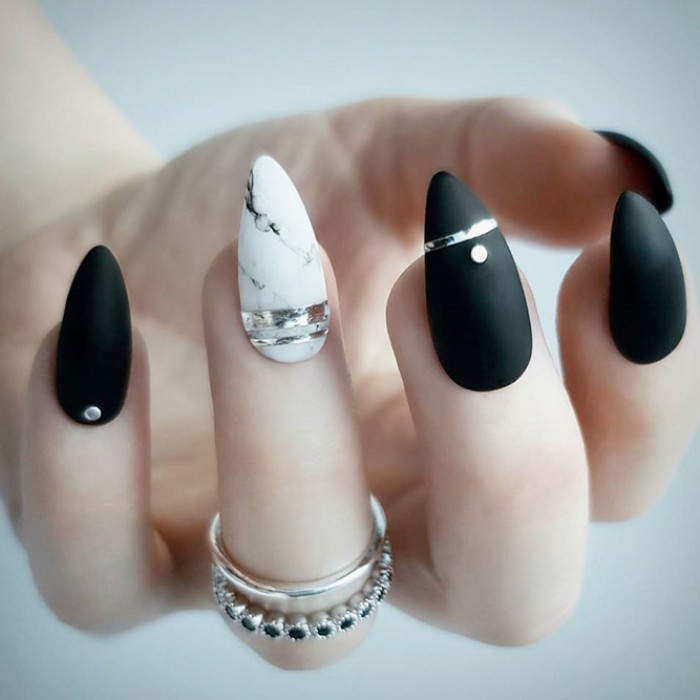 Fergie with lovely nude colored nails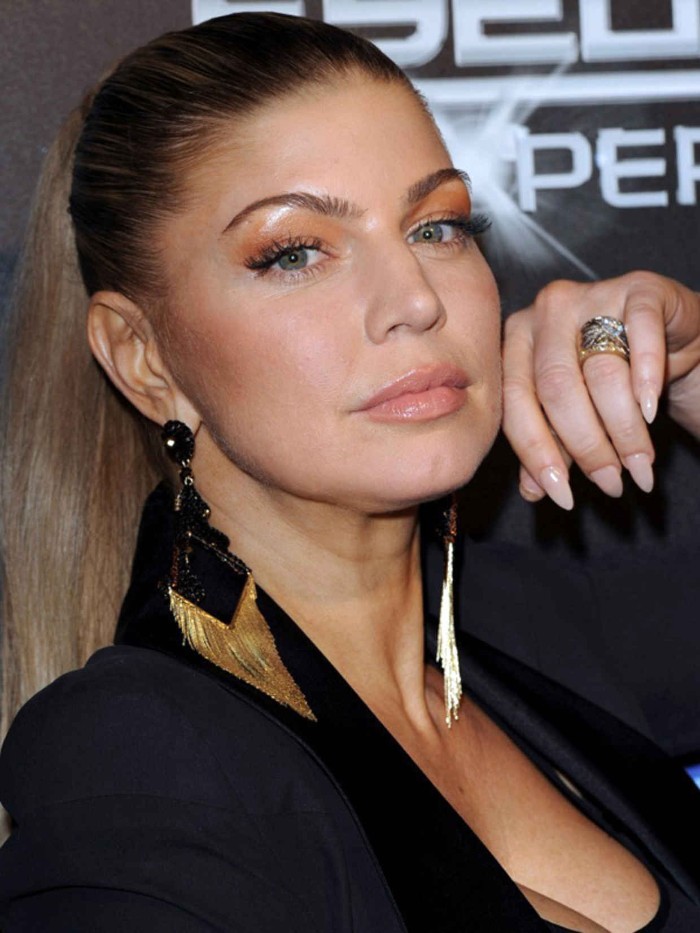 French manicure looks great on almond shaped nails!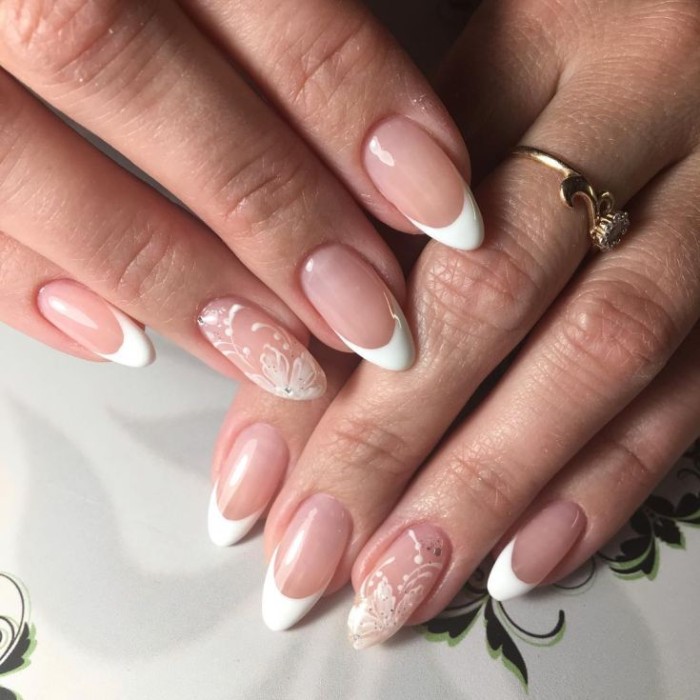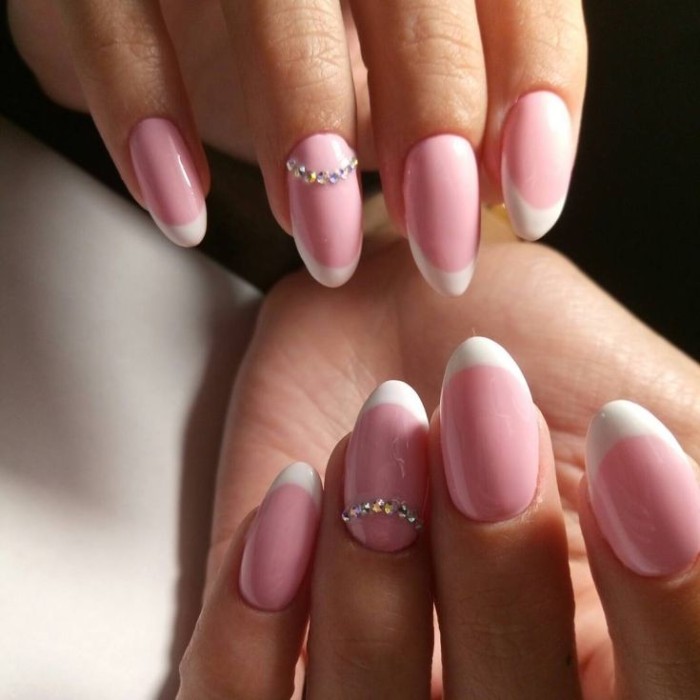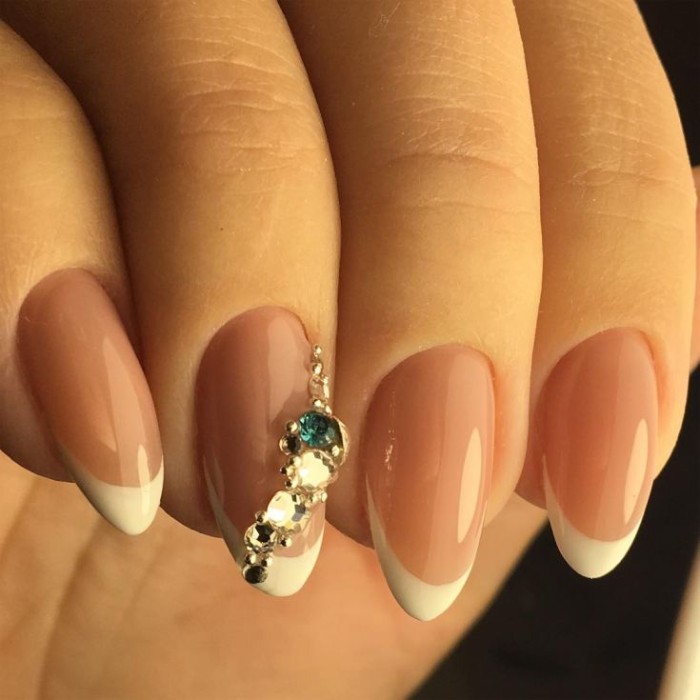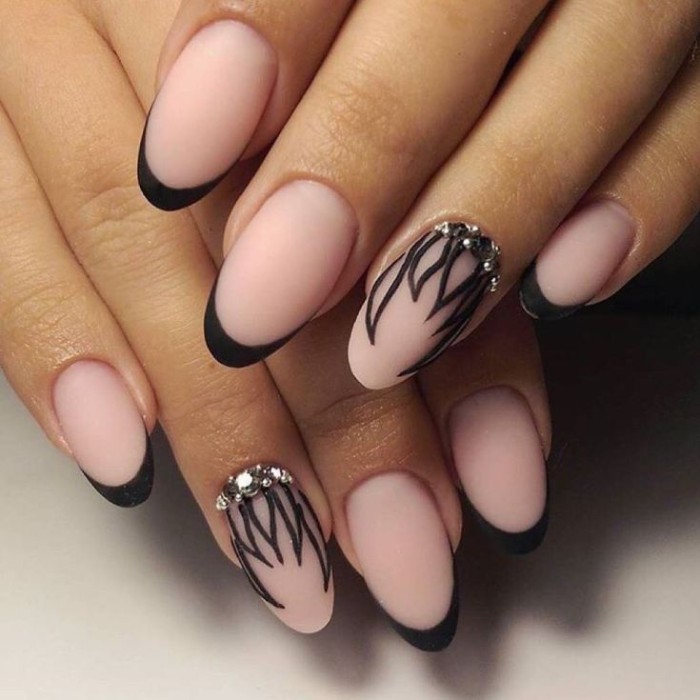 Lana del Rey with her trademark red nails, inspired by classic 1950s Hollywood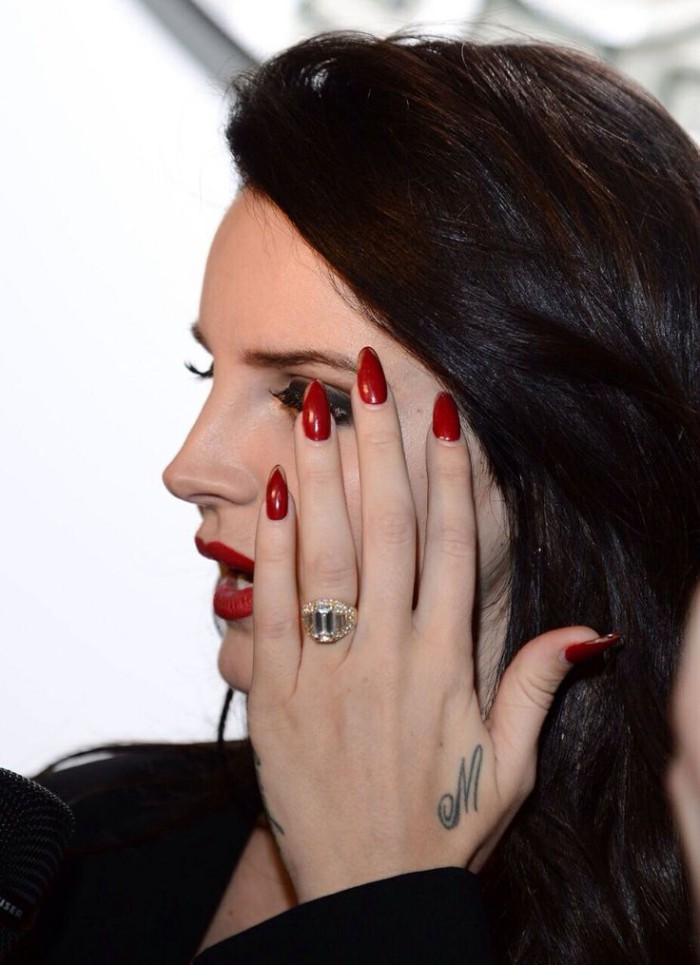 How gorgeous is this oxblood shade?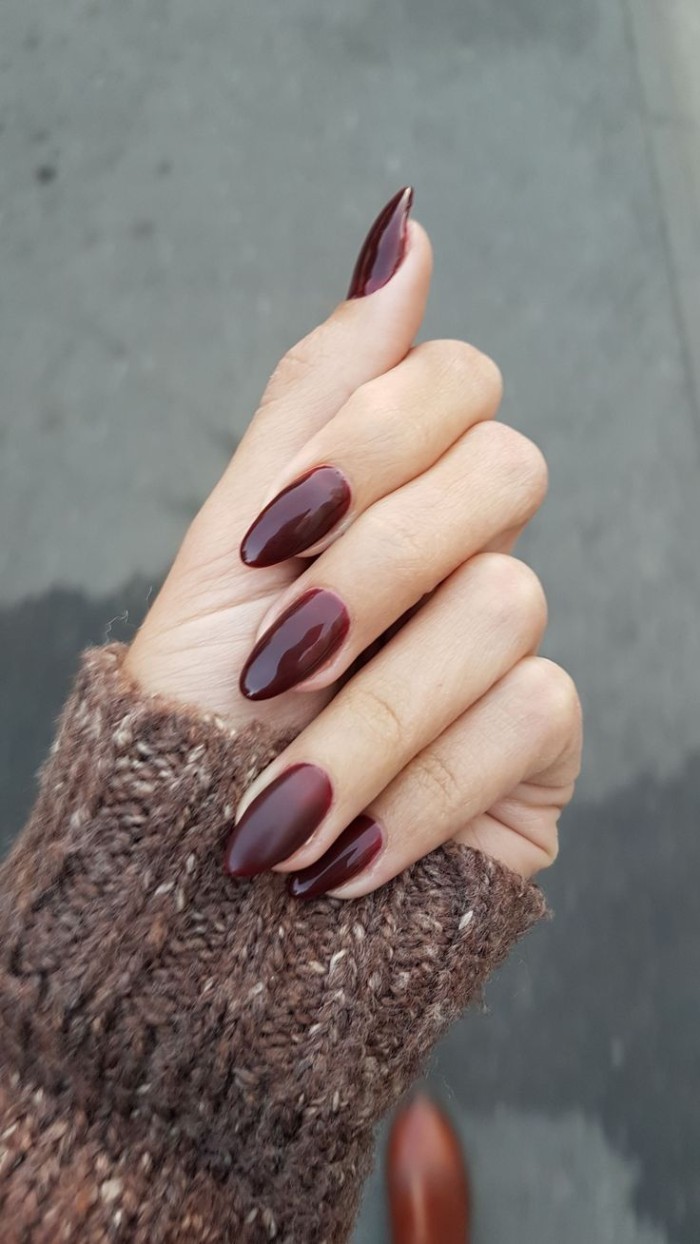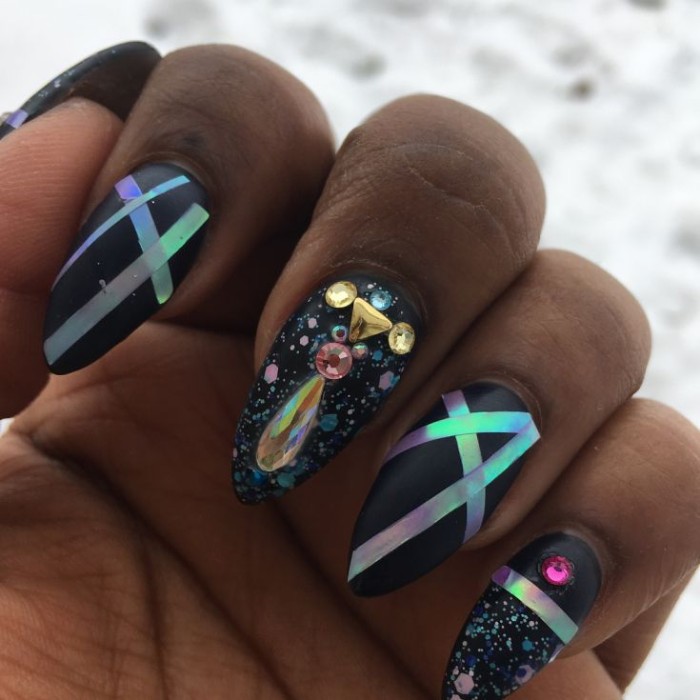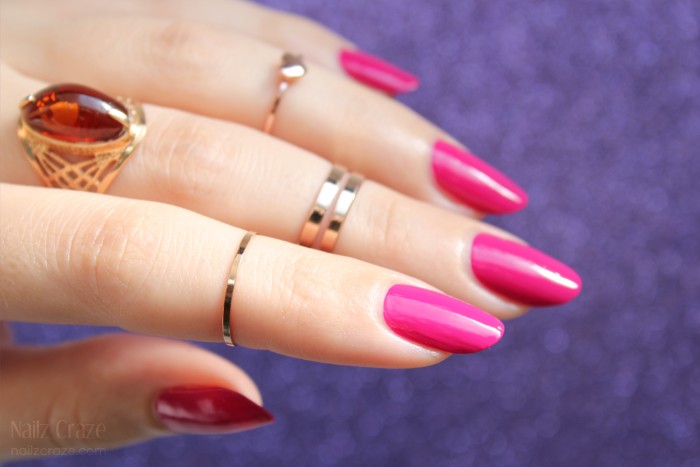 Wire manicure – a super creative and truly unique idea!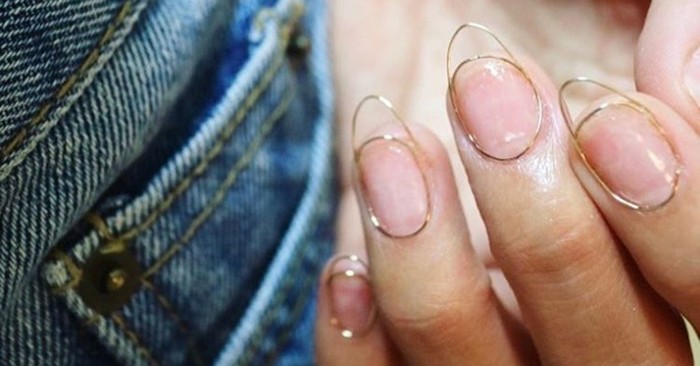 And here is a an adorable Christmas idea, inspired by the Grinch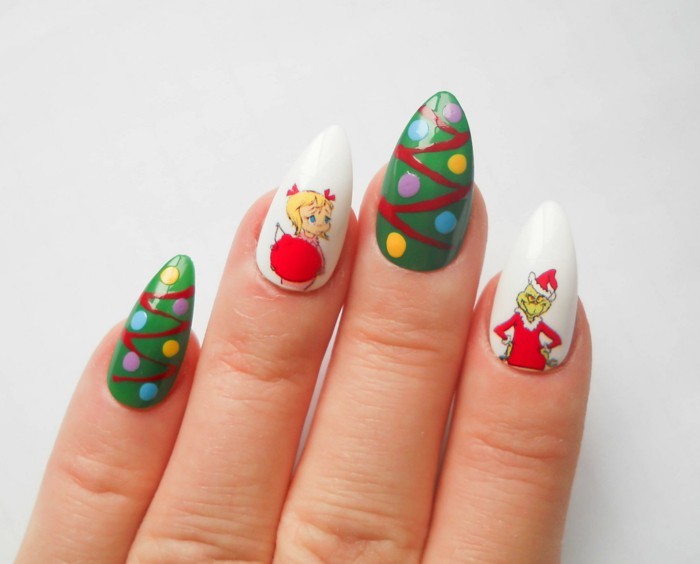 Yellow nail polish. Yes or no?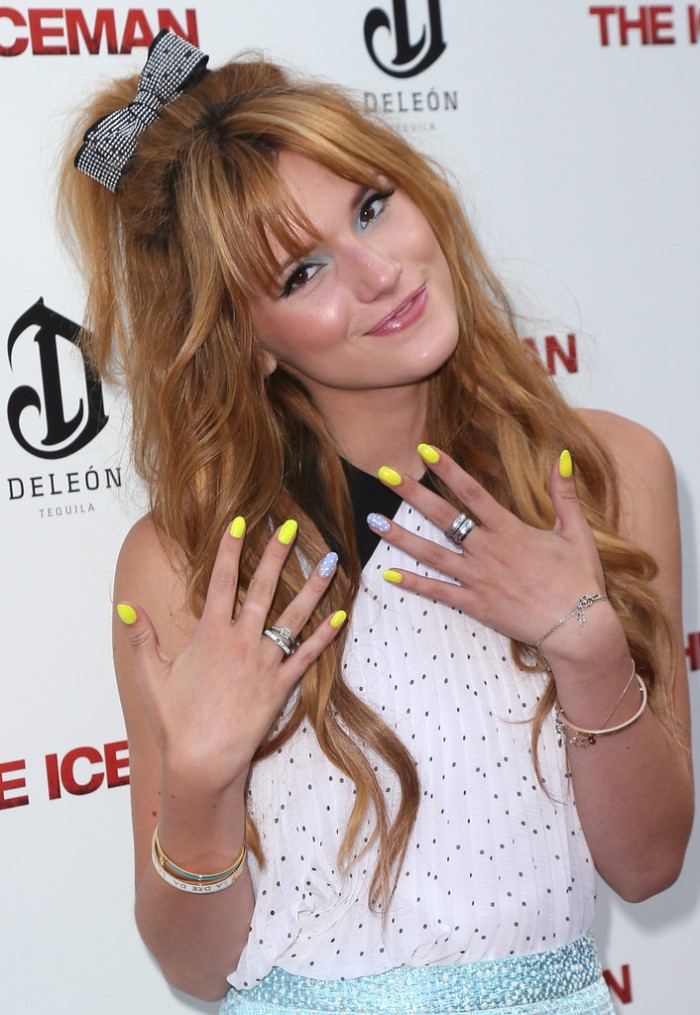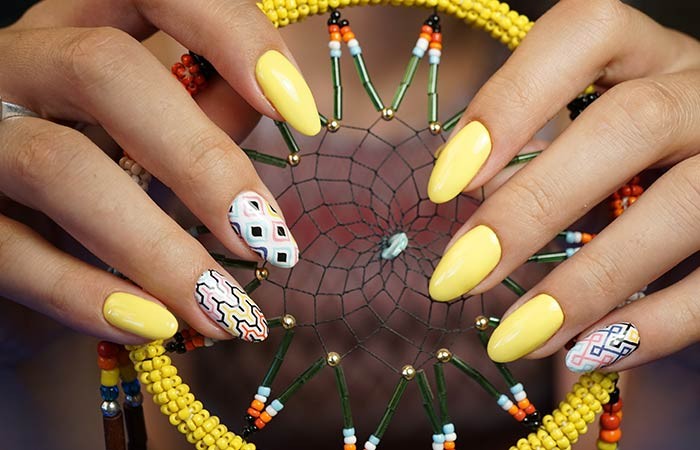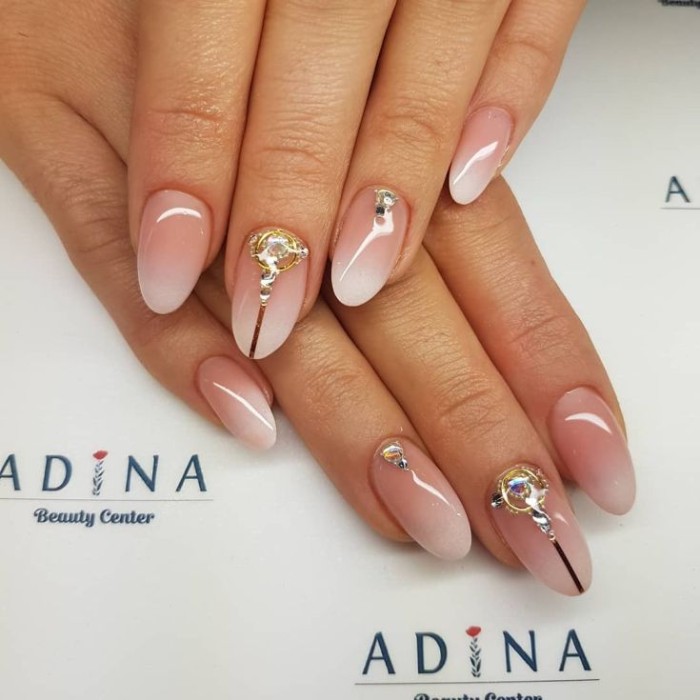 More red splendor: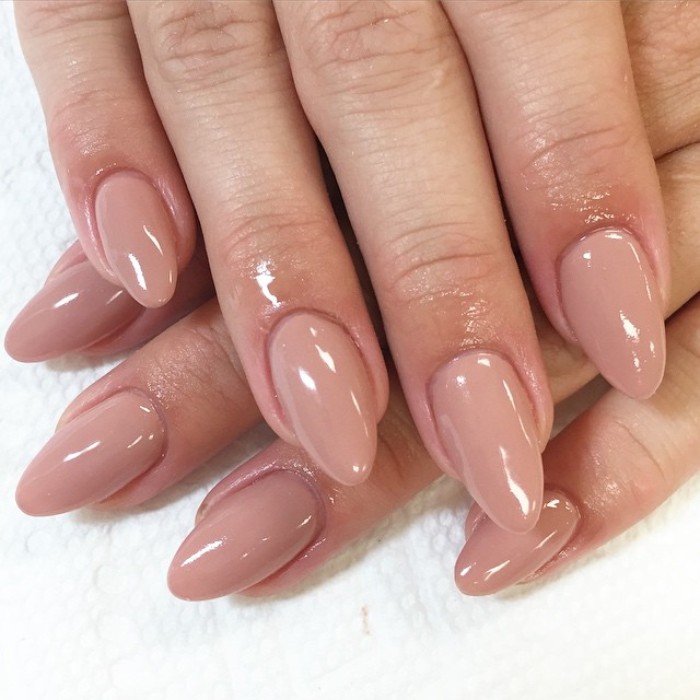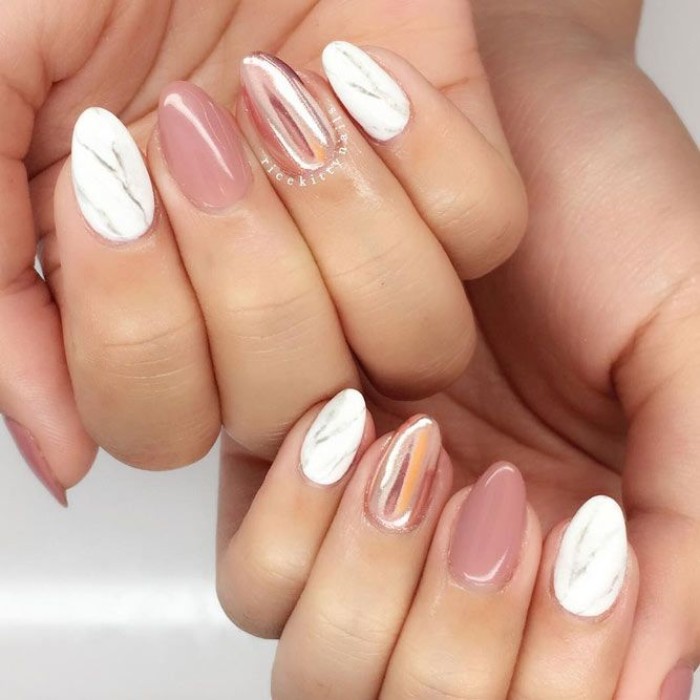 How cute are these neon confetti nails?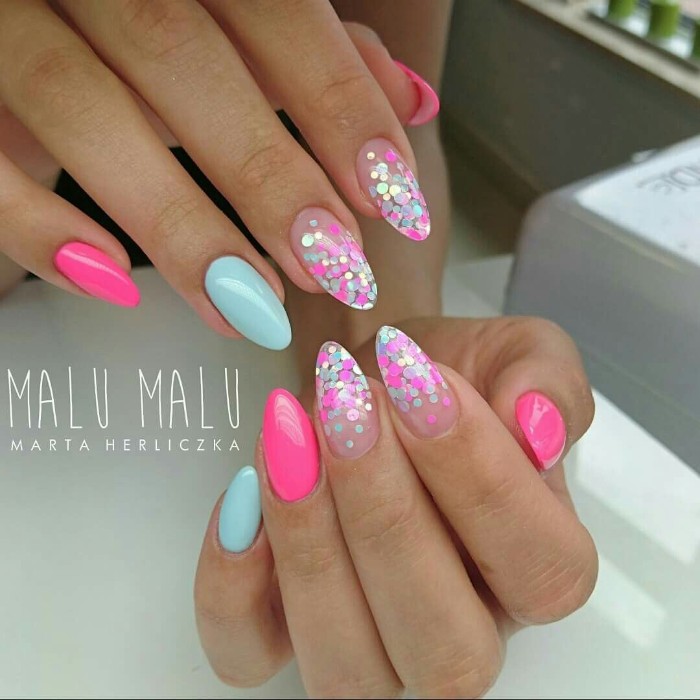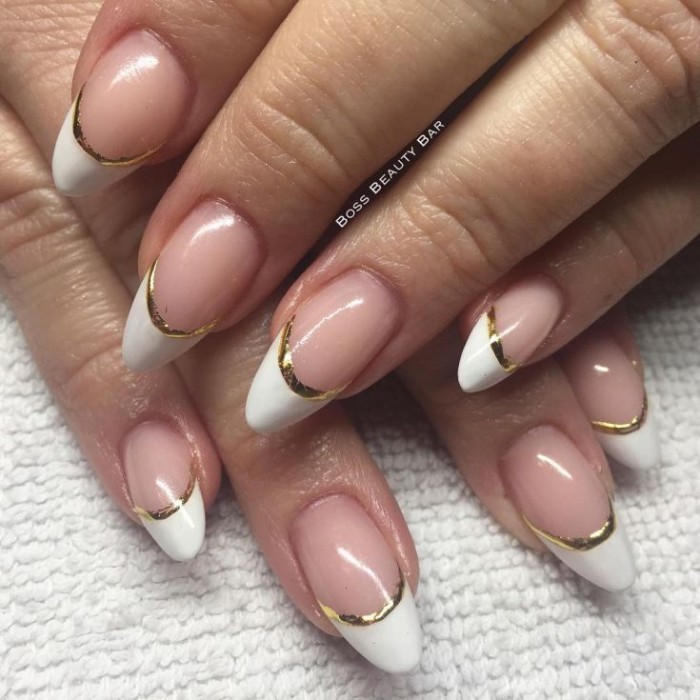 J Lo with exquisite almond shaped nails in rose gold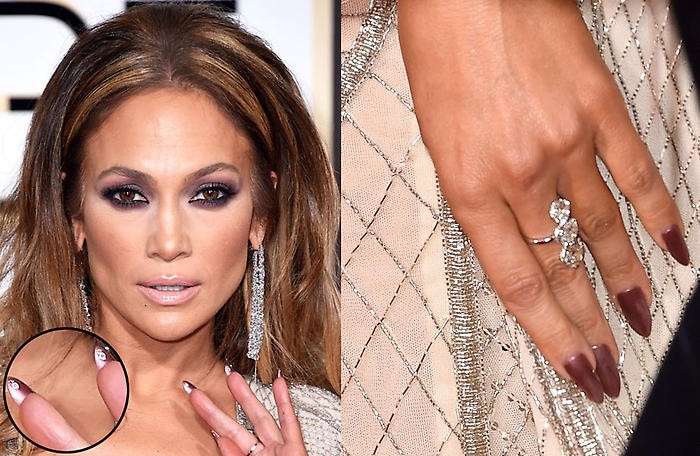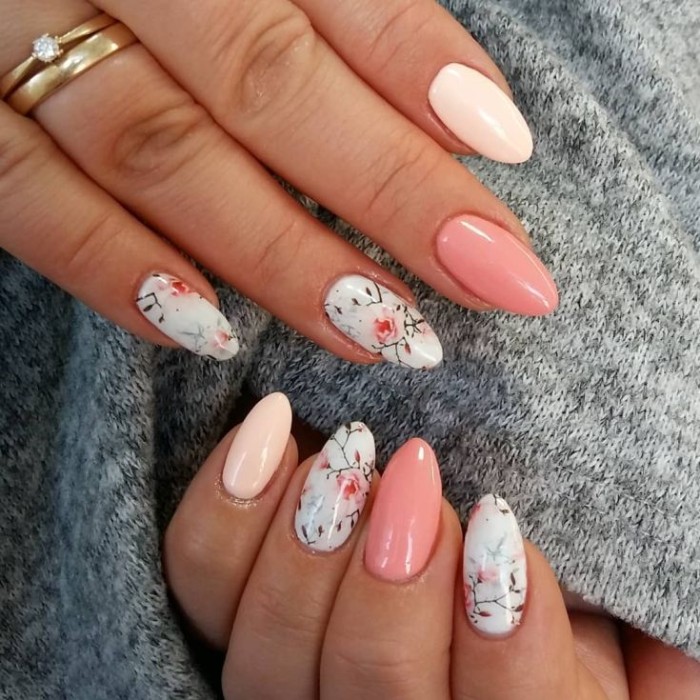 Simple, delicate and cute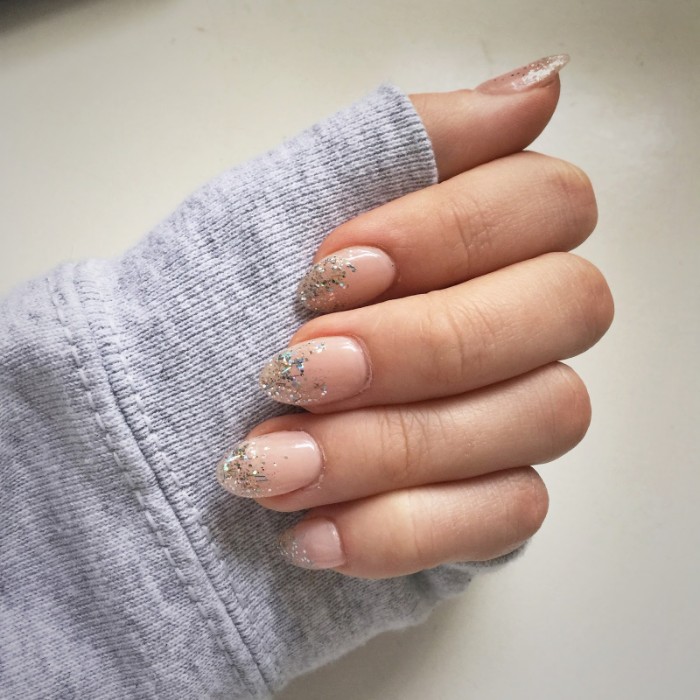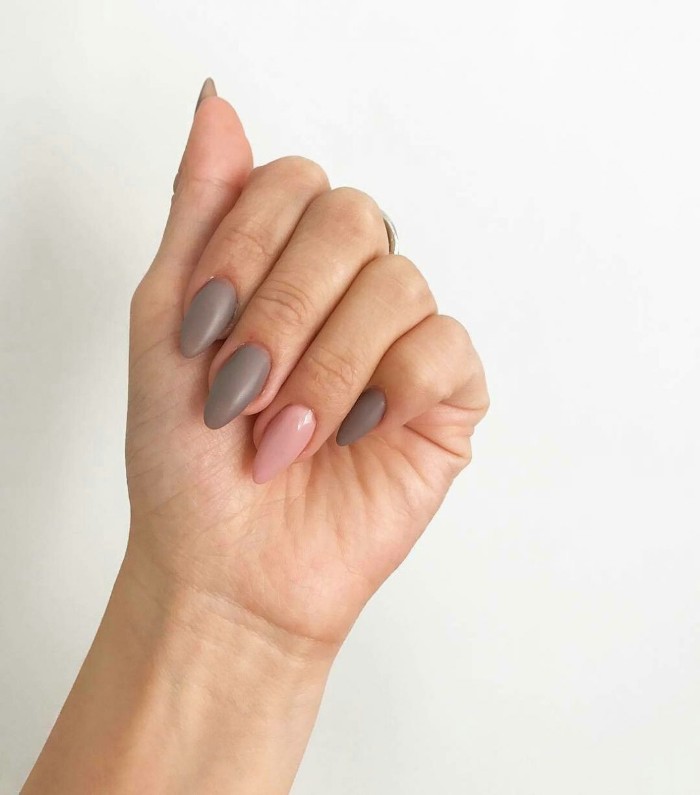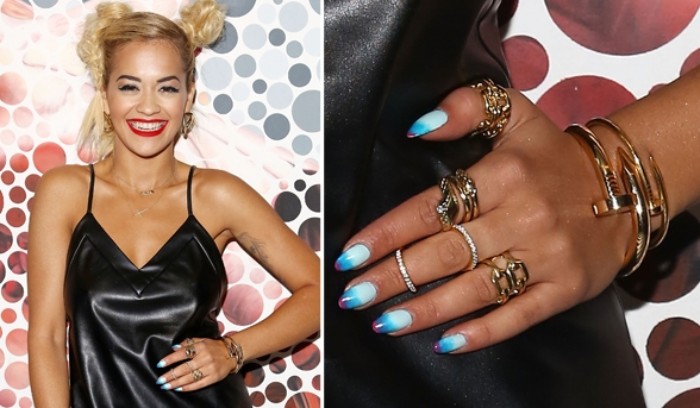 When in doubt, choose black nail polish!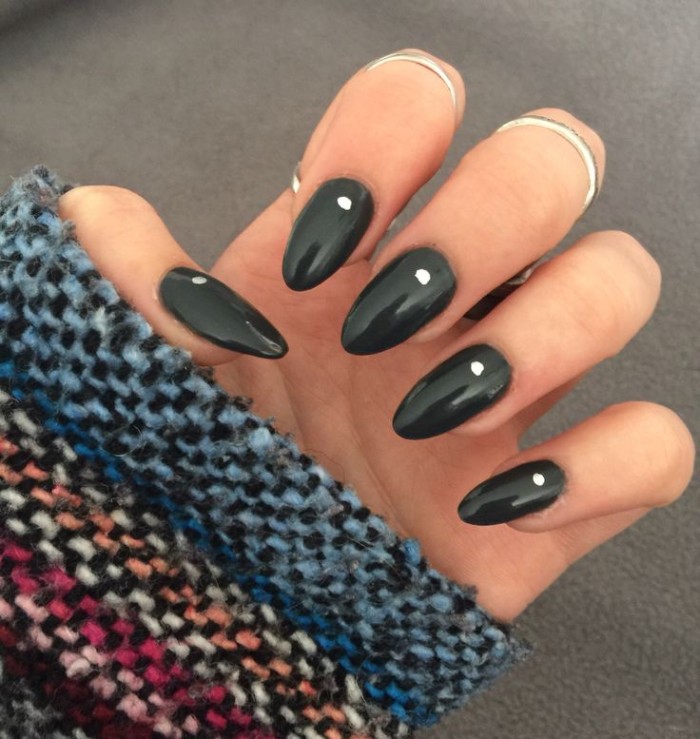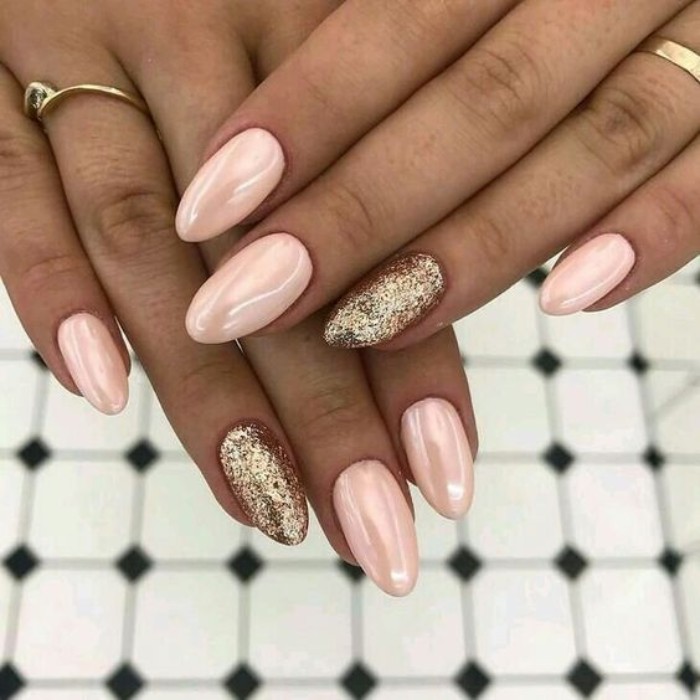 Gold-framed marble-effect design in blue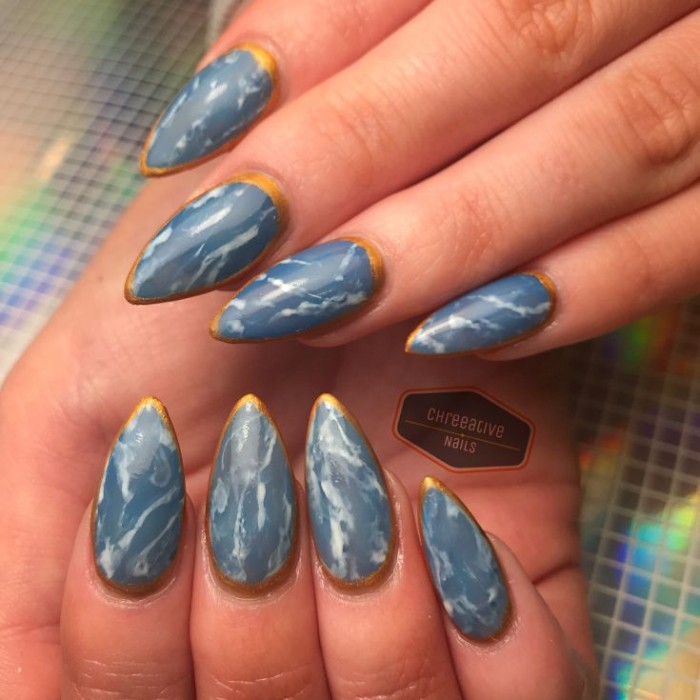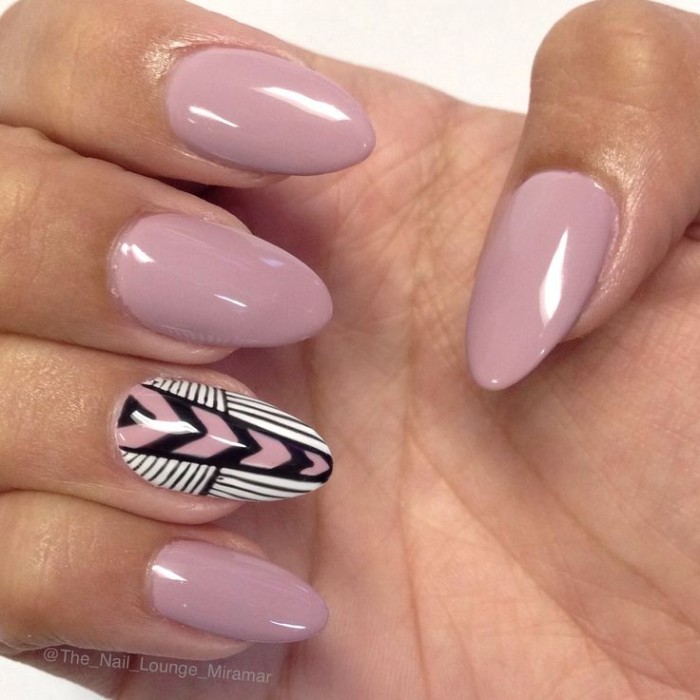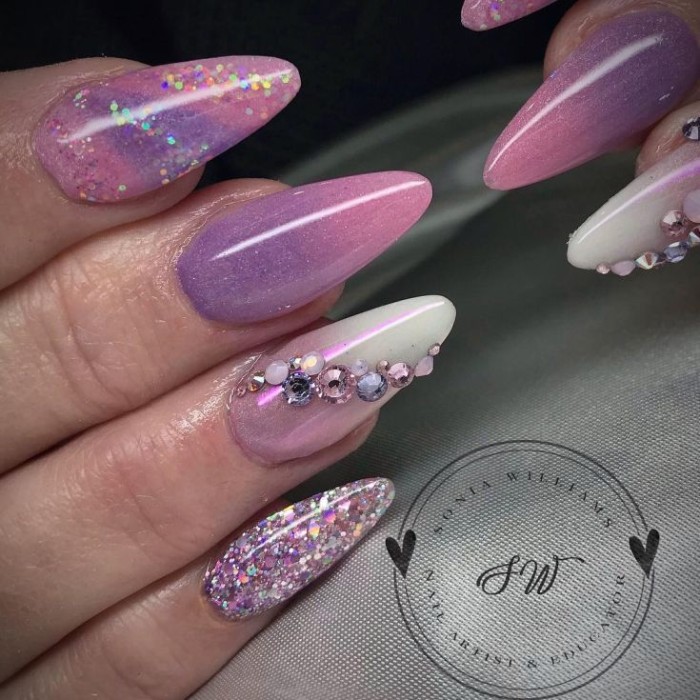 Simply beautiful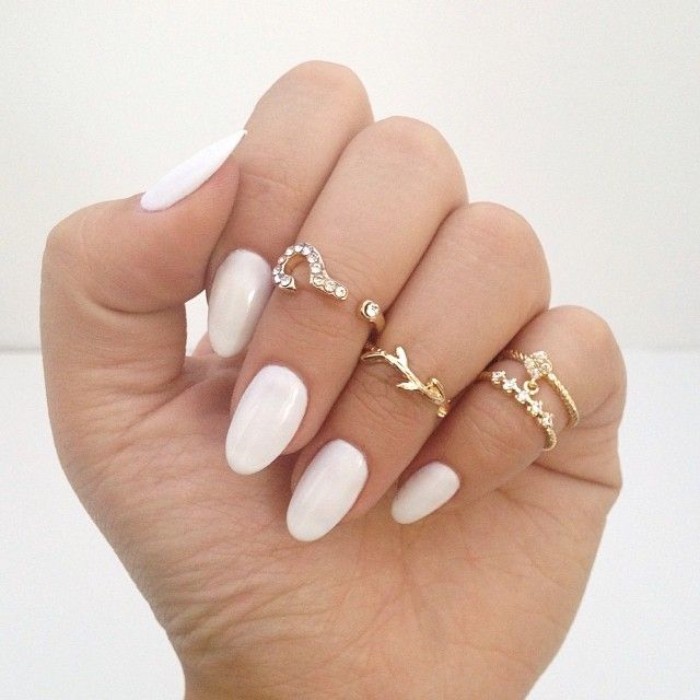 Rita Ora sporting a bold, red manicure, adorned with diamante decorations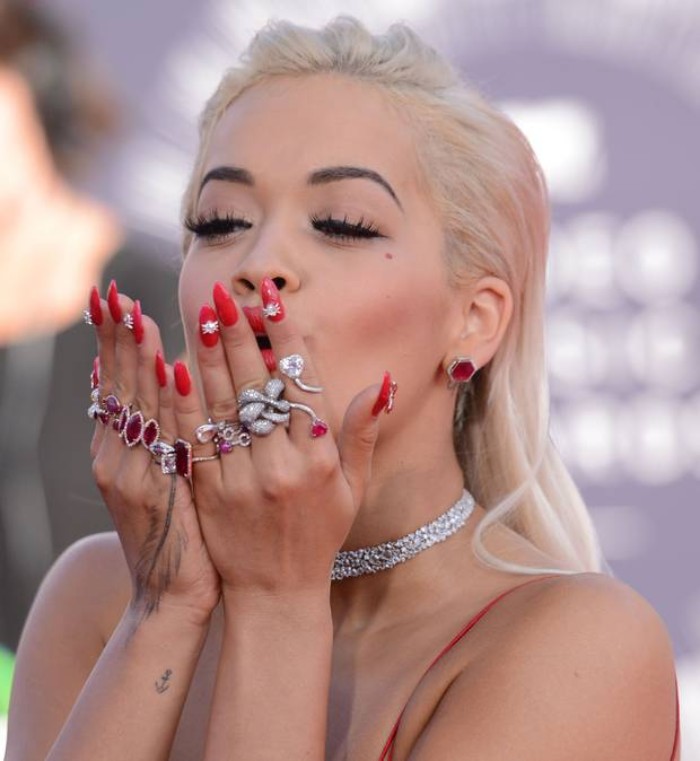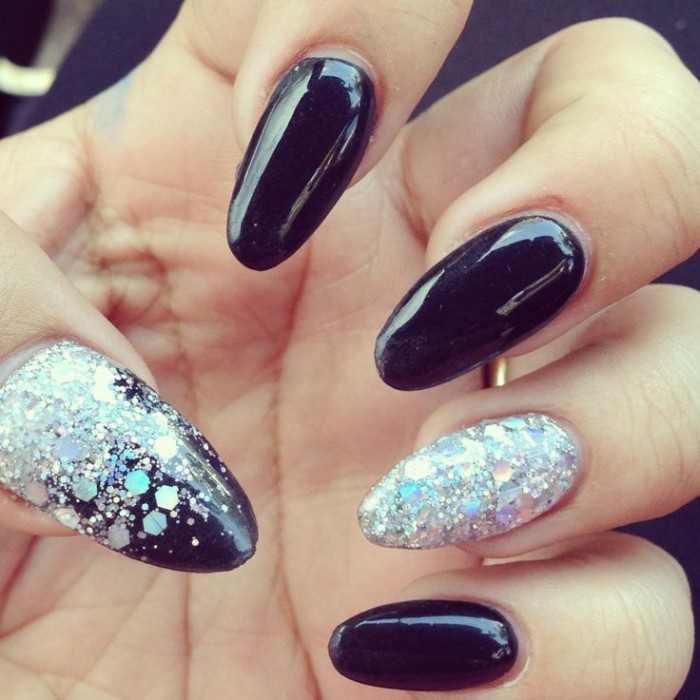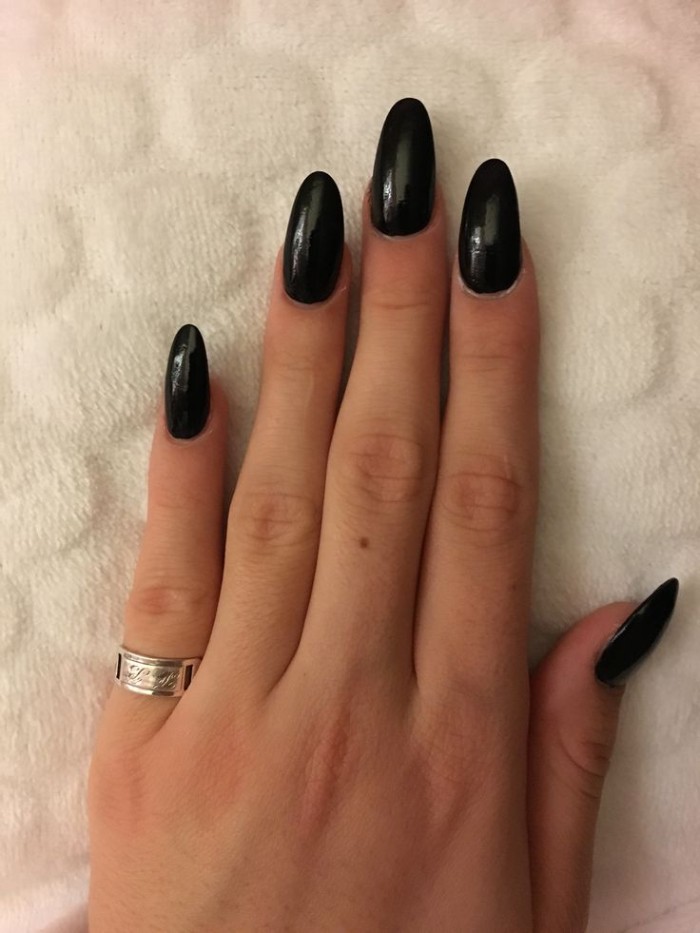 We love these playful, heart-shaped tips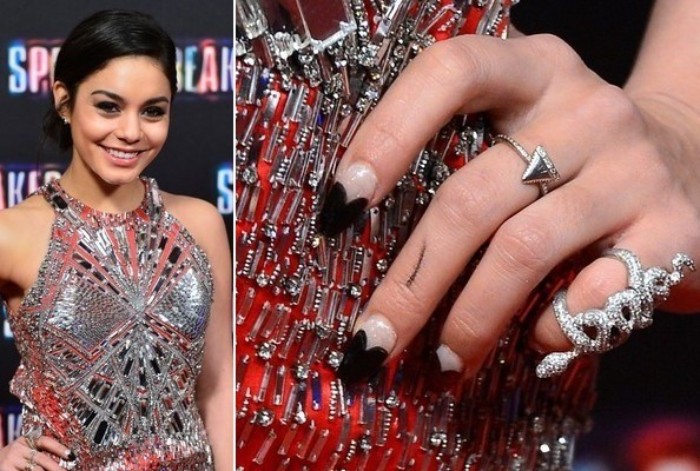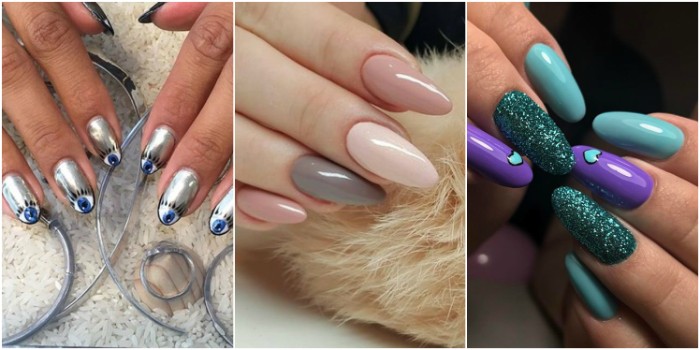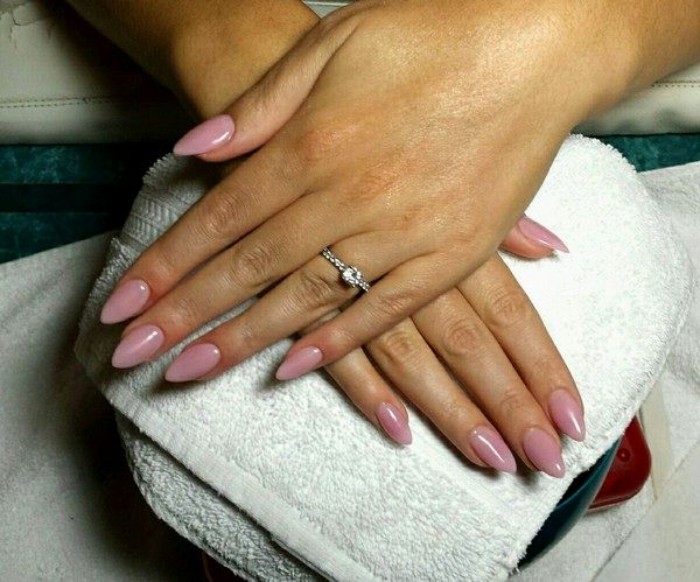 Matte nail polish in a lovely nude shade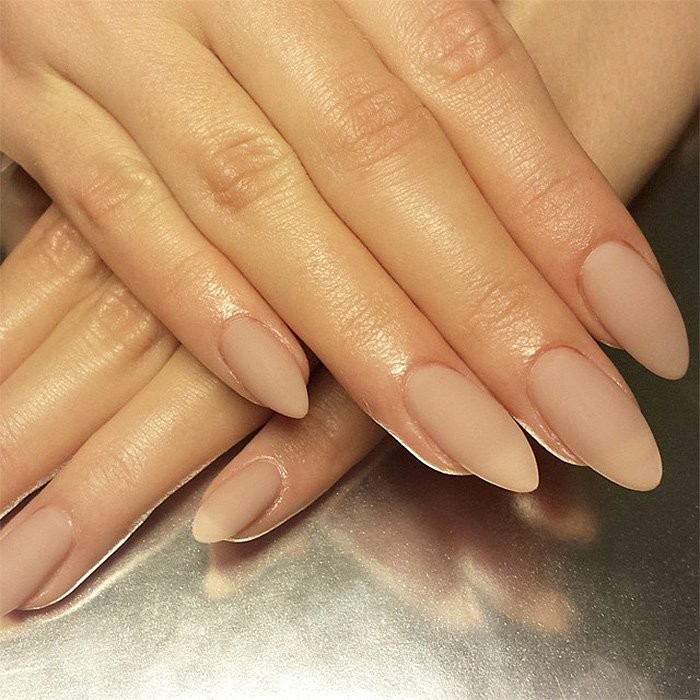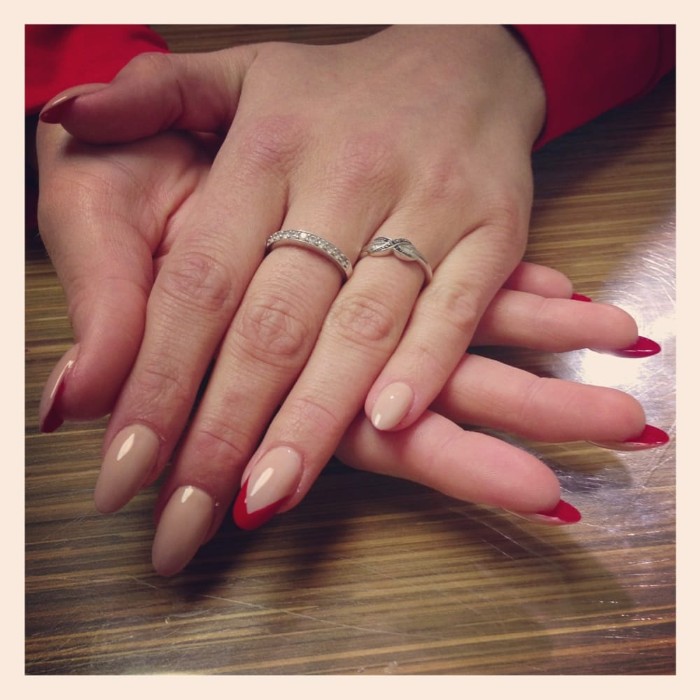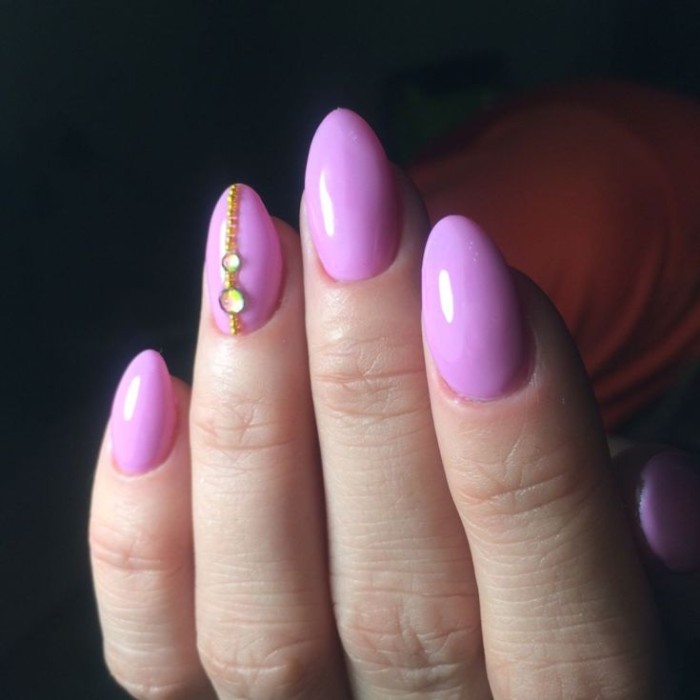 Selena Gomez dazzling in red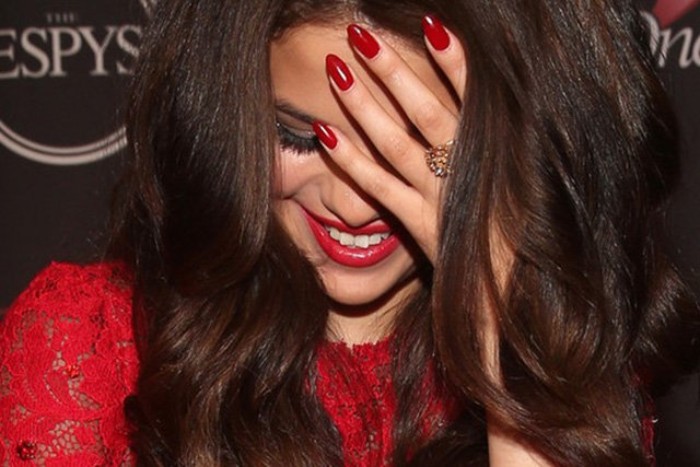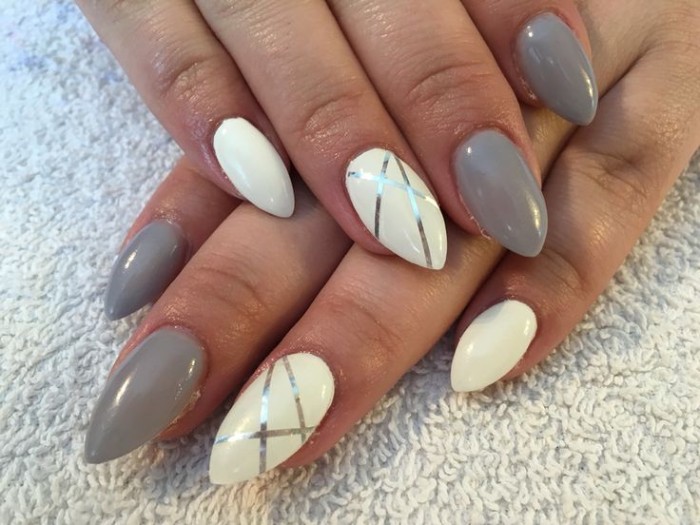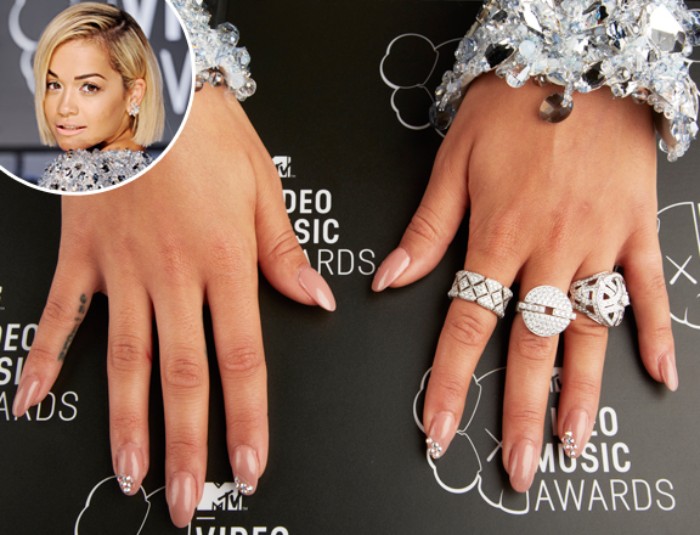 Almond shaped nails featuring stripes and geometric motifs are an absolute hit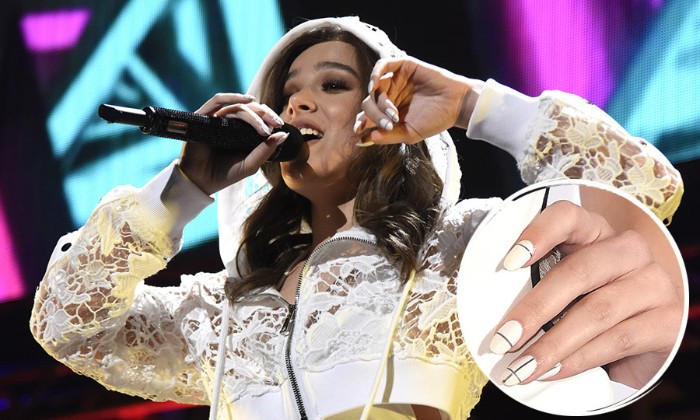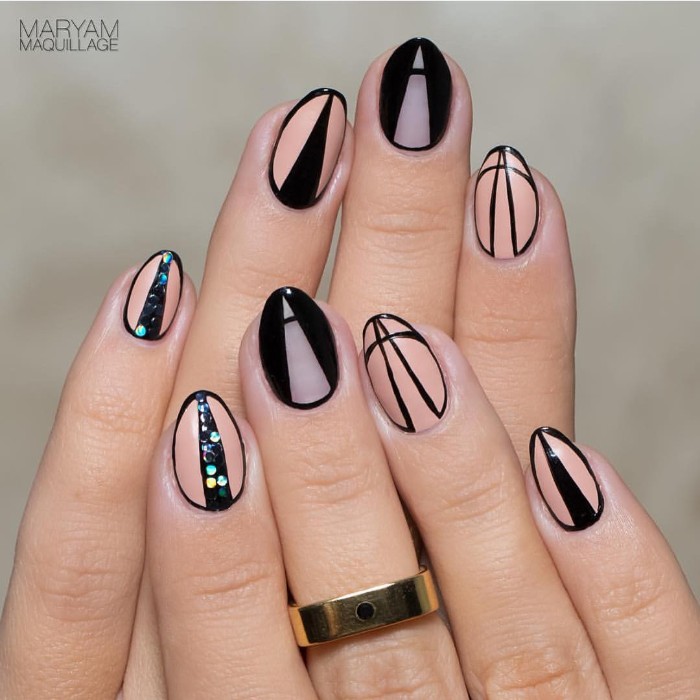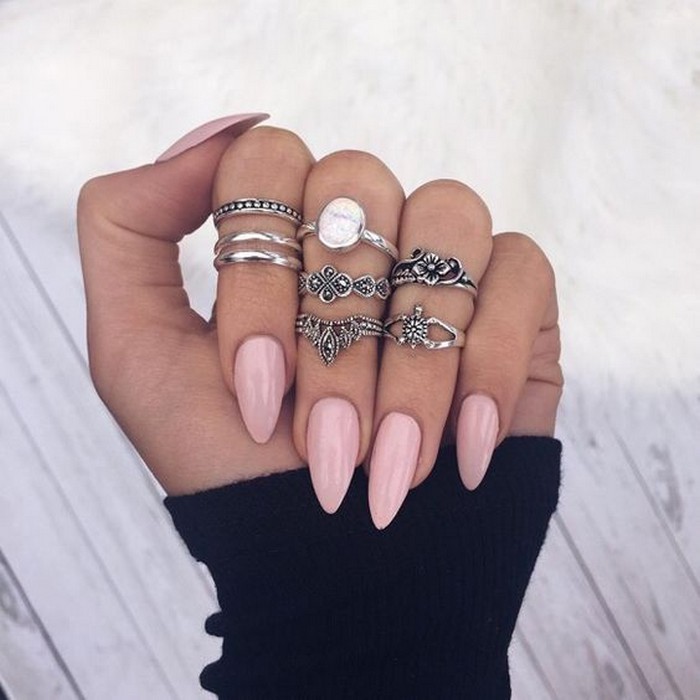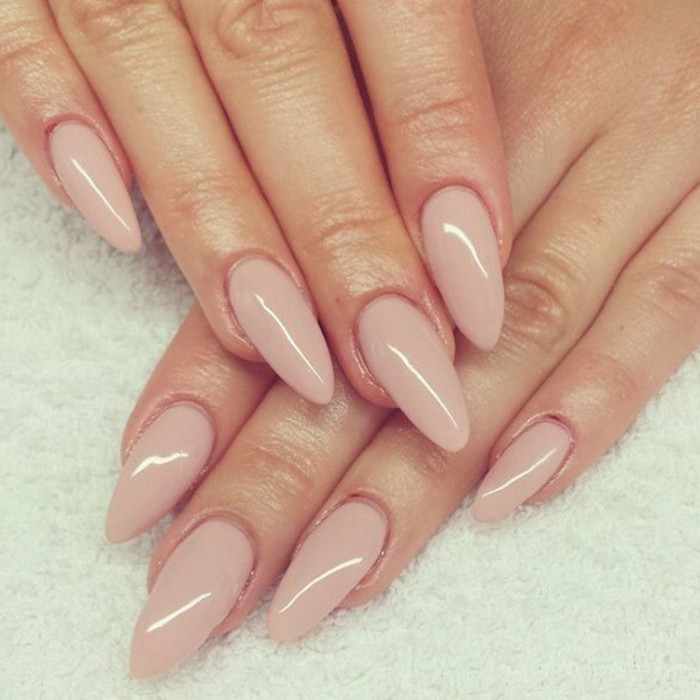 Angelina Jolie with a gorgeous black dress and matching black nails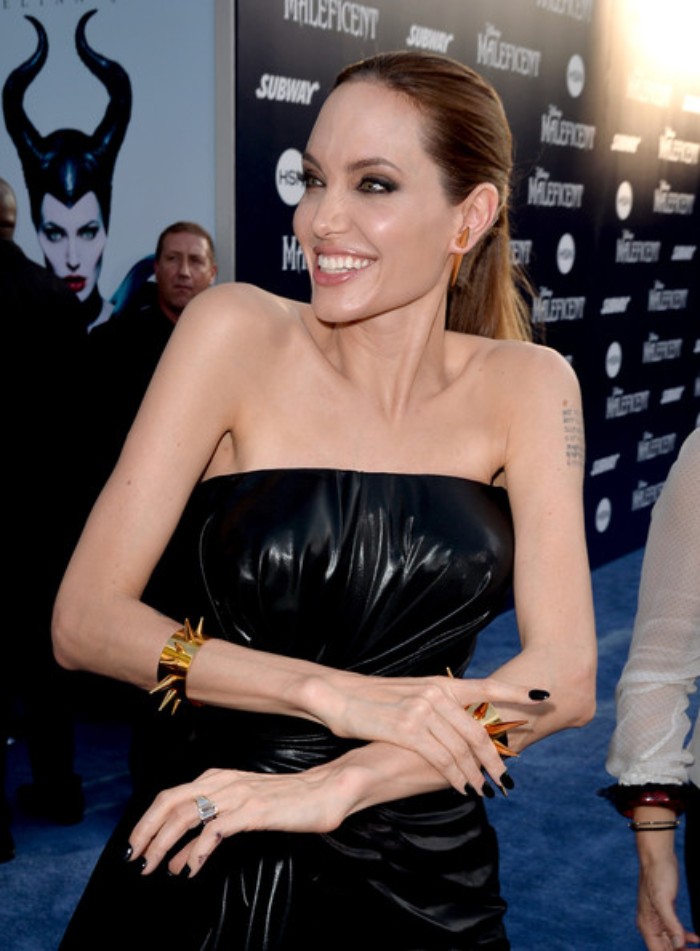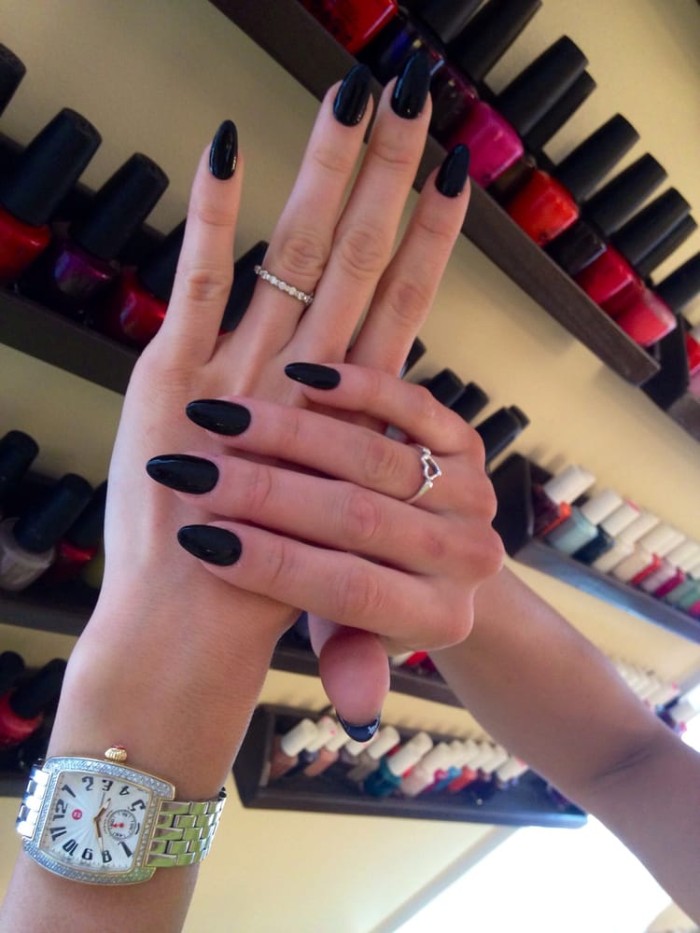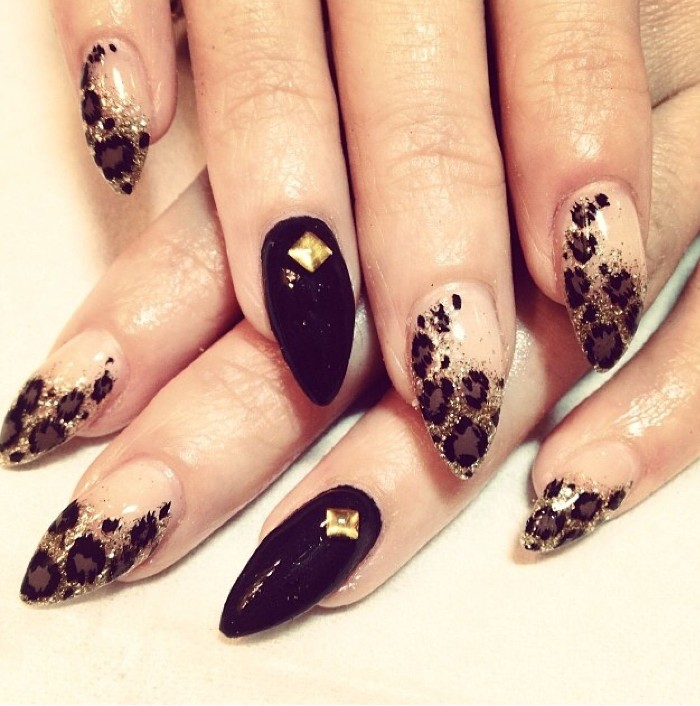 And here are some cute and colorful almond manicure ideas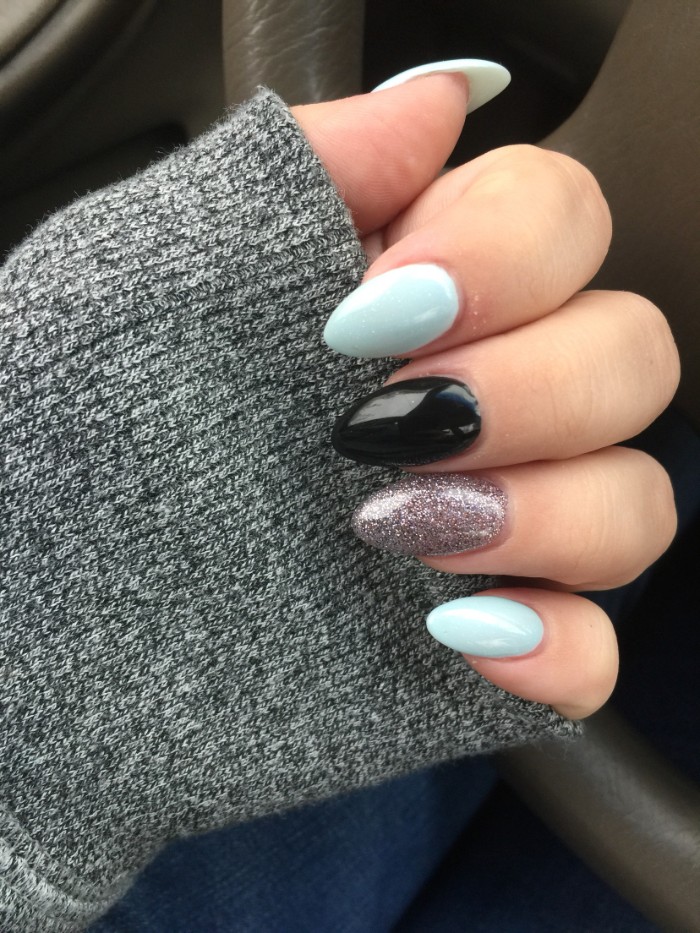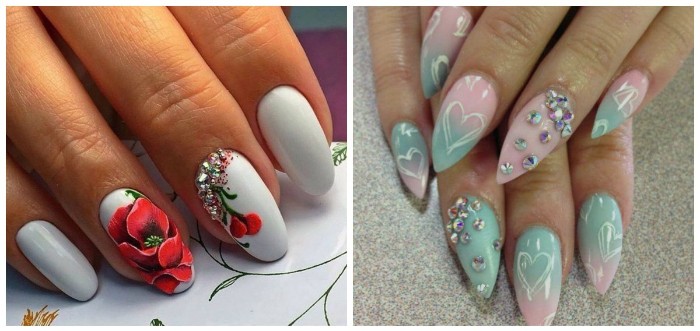 Burgundy red nail polish is perfect for special occasions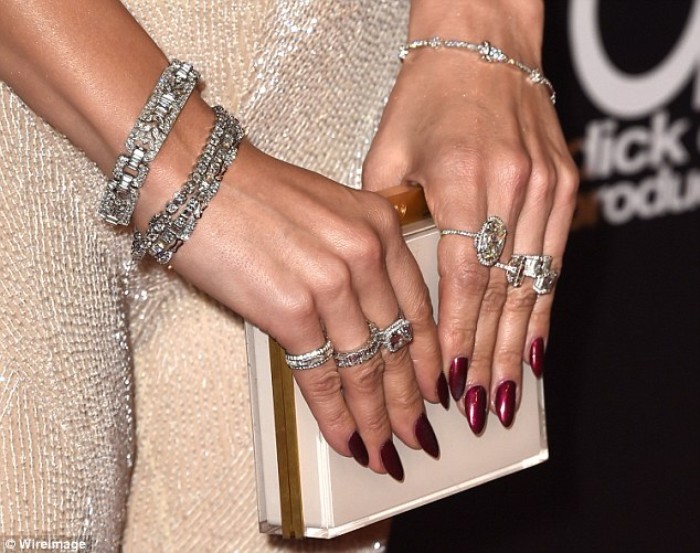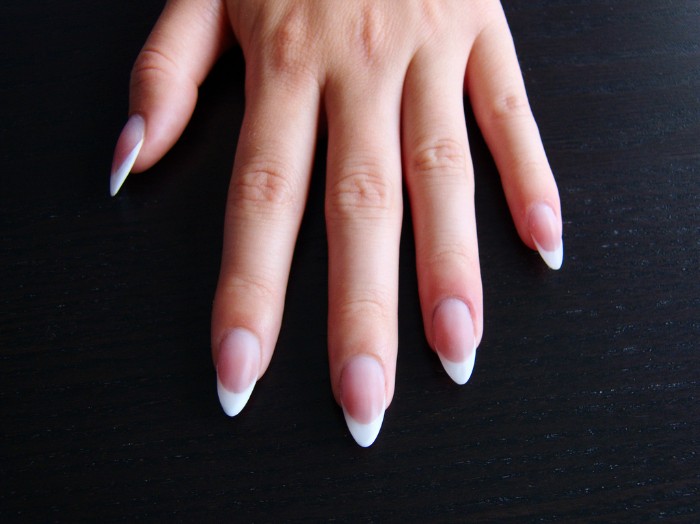 There is nothing wrong with a little sparkle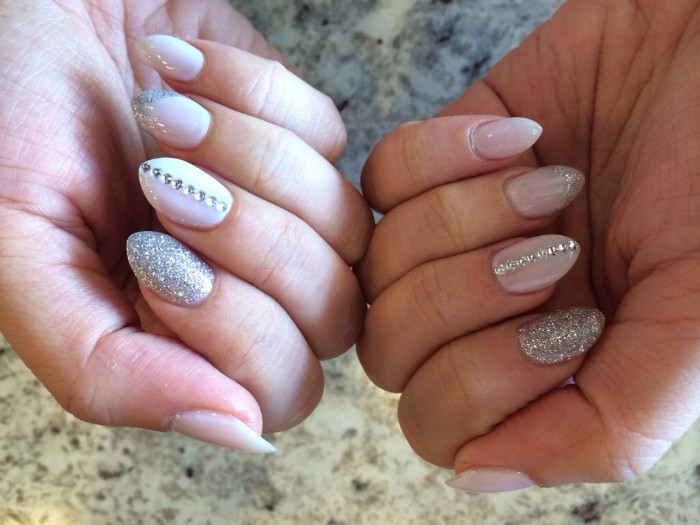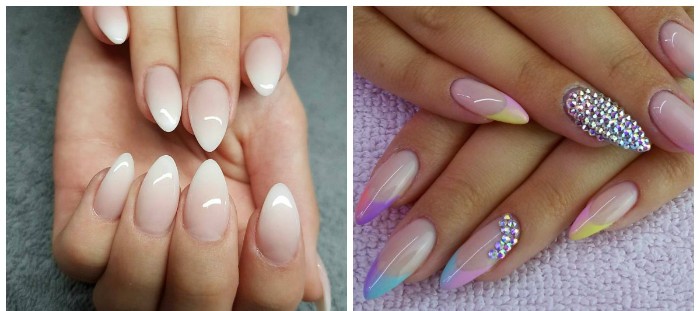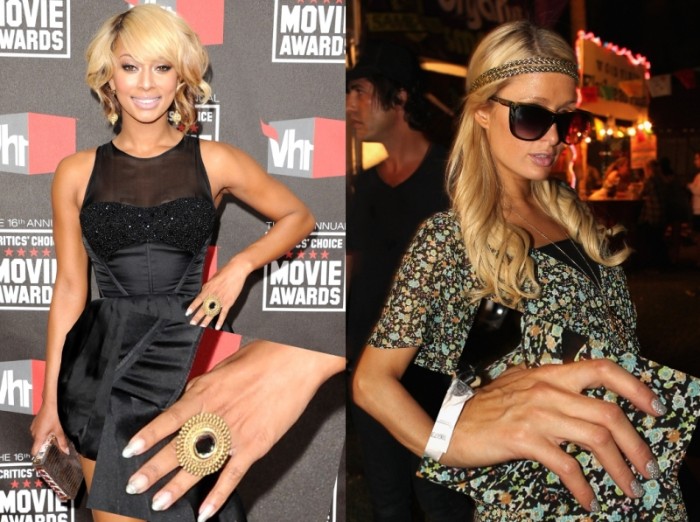 Beautiful matte nail polish in burgundy red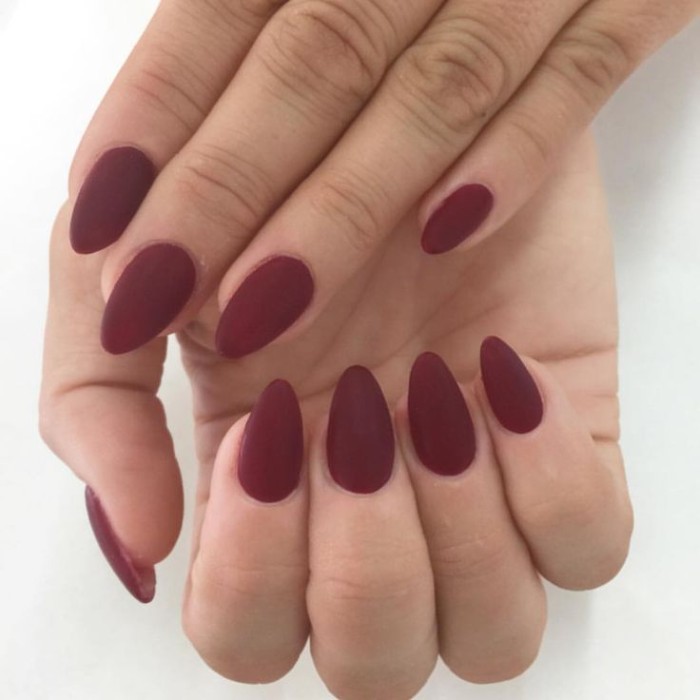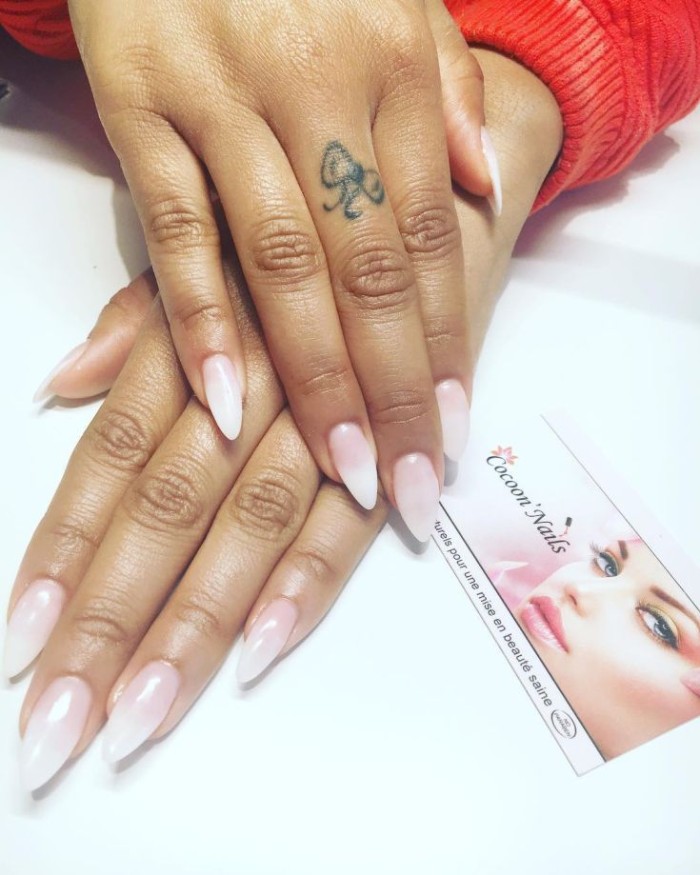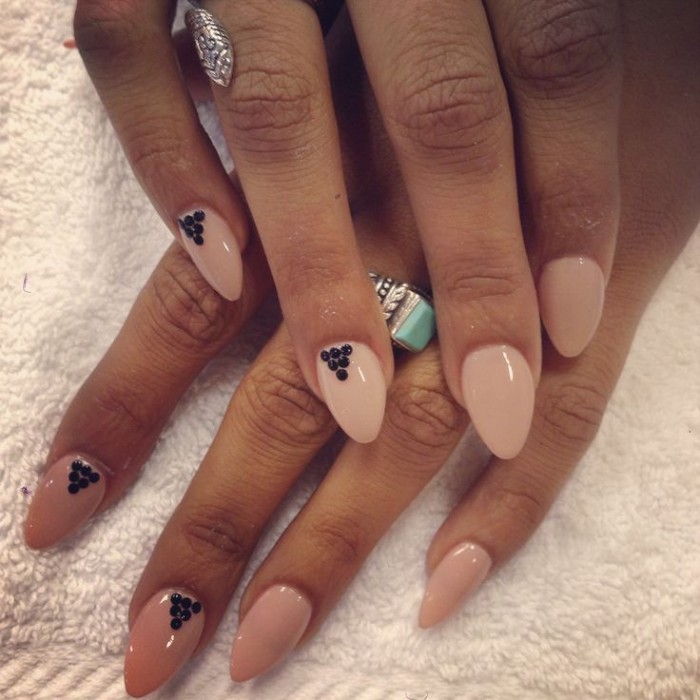 Silver…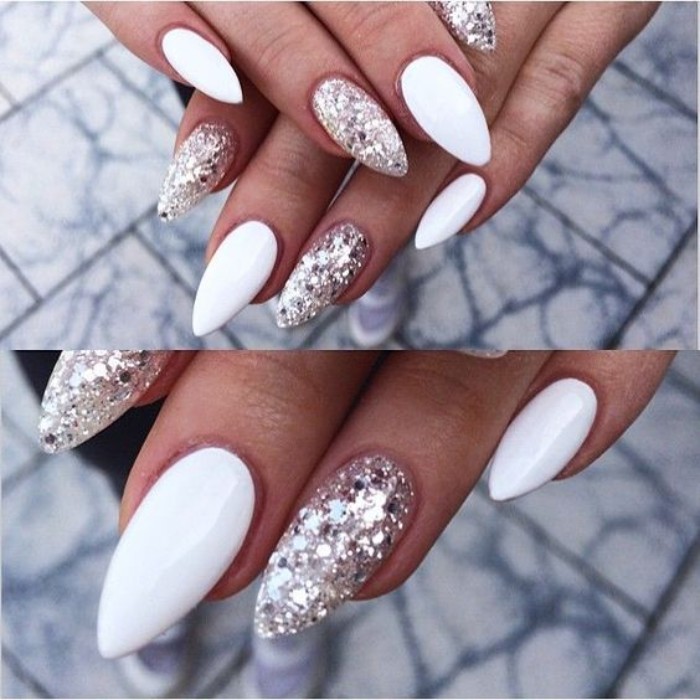 …or gold?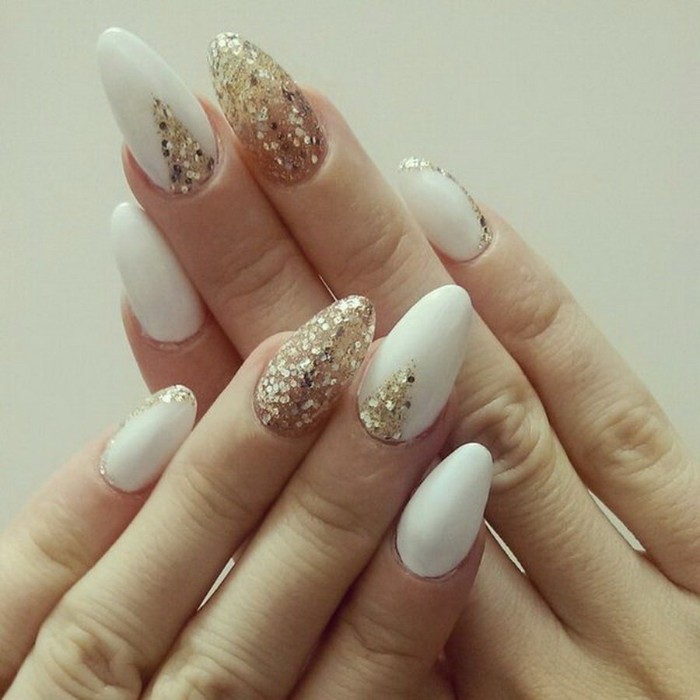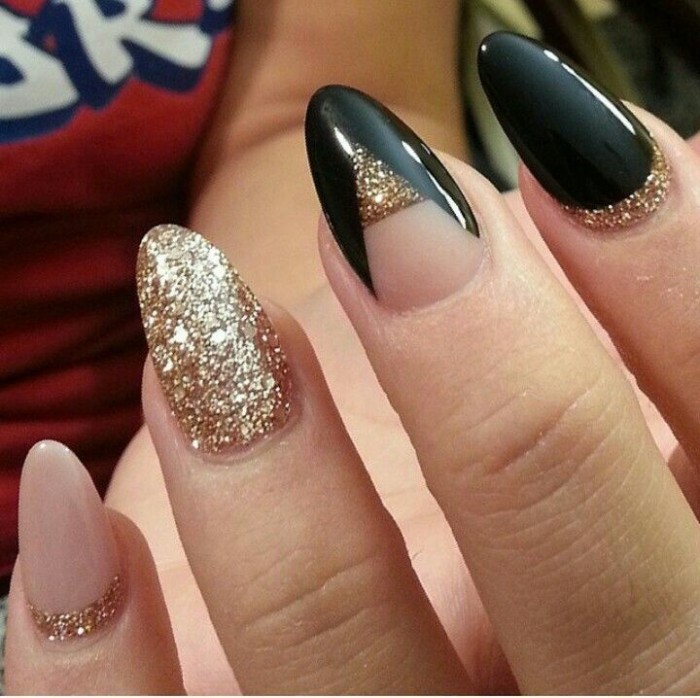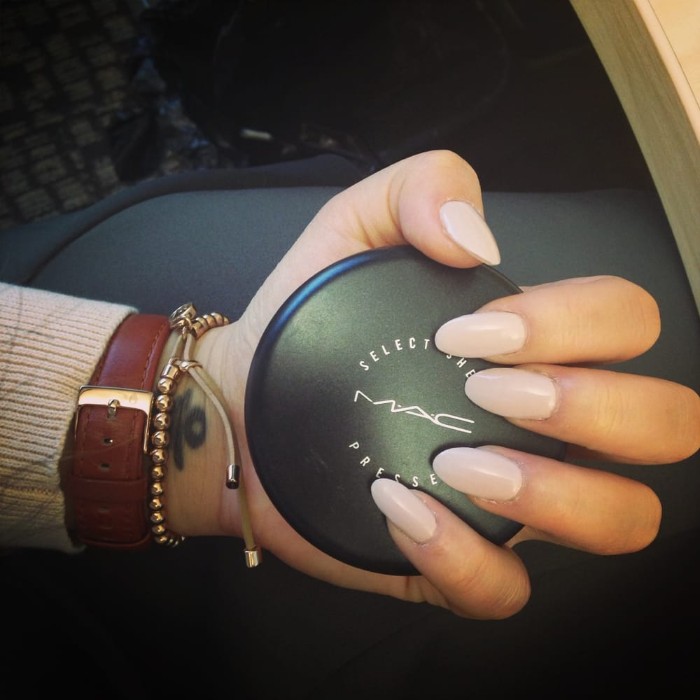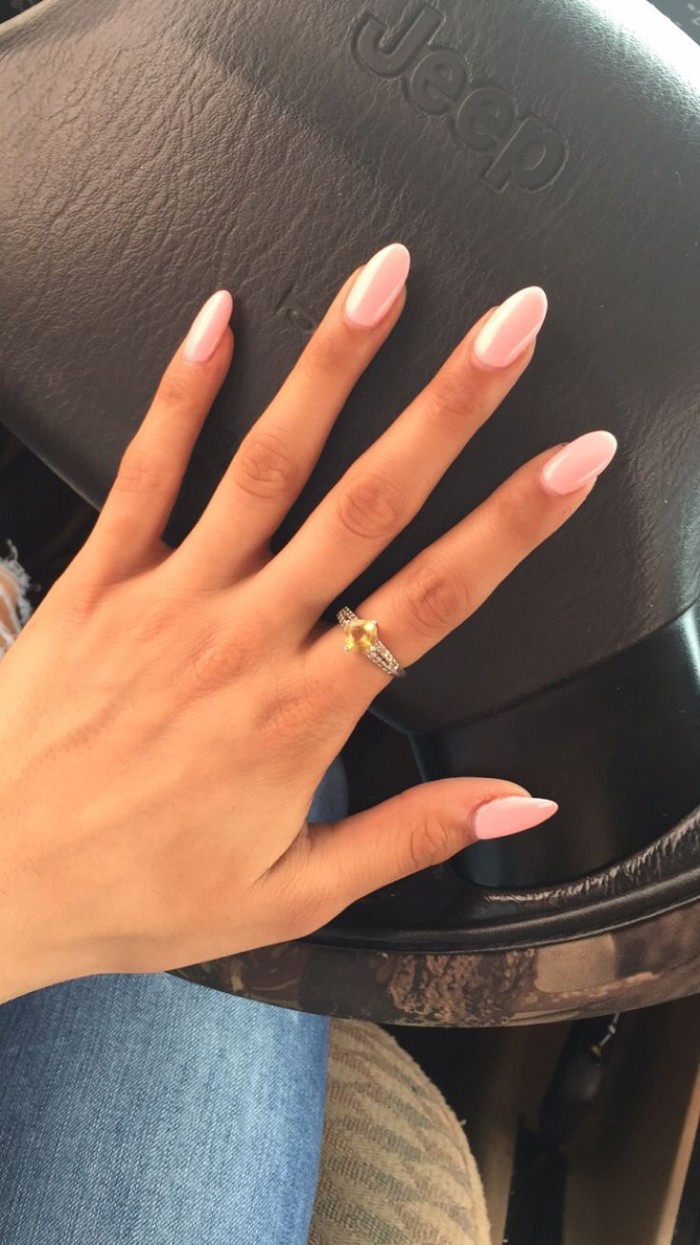 We hope you've enjoyed our selection!