100 Ideas For Nails with Rhinestones – Trendy in 2017
2017 is well underway and it has a lot of exciting nail styles to offer! To keep you ahead of the curve, our team has collected the 100 trendiest ideas for nails with rhinestones. From the wilder and truly bizarre styles, to the more classic looks, we have the biggest selection of glittering and sparkling manicures available! Why rhinestones you may ask? Well, first of all, they are basically tiny jewels for your fingertips! What's not to love? They give a touch of shine and glamour to your hands. Plus, rhinestones are incredibly versatile – they can be incorporated in intricate and unusual designs but also look great on simple, classic manicures. Not to mention that they are usually used with gel polish which is a lot more durable, and remains flawless at least twice as long as normal polish. So, if you are preparing for a party or a special occasion, why not opt for an eye-catching, glittering manicure? This is especially true for brides. Having your nails on fleek on your special day is just as important as picking the right hairstyle and make up.
Elegant and Classy Nails with Rhinestones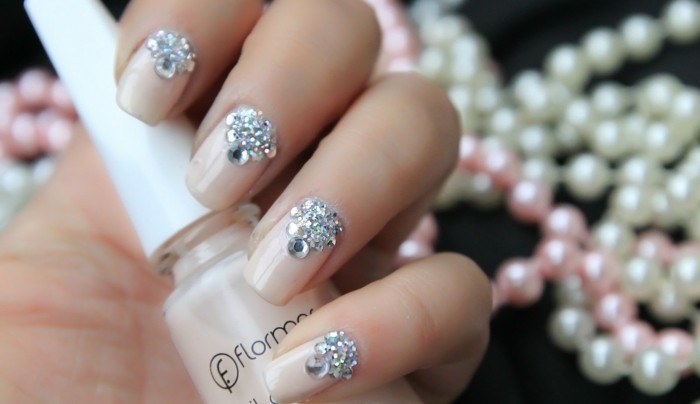 Gel nail polish has become very popular in recent years. This is hardly surprising – due to its durable constitution, it adds strength to all nail types, and allows decorations to stay flawless for up to two weeks or more. Add rhinestones to the mix, and you can transform your manicure into a veritable piece of art, without having to worry about scratches or cracks. Are you intrigued yer? Whether you are just causally browsing or looking for inspiration for a special occasion, you have come to the right place! We have ideas for all kinds of nails imaginable – short or long, round or square. Keep scrolling and you'll be sure to find your perfect nail design!
Top Manicure Trends for 2017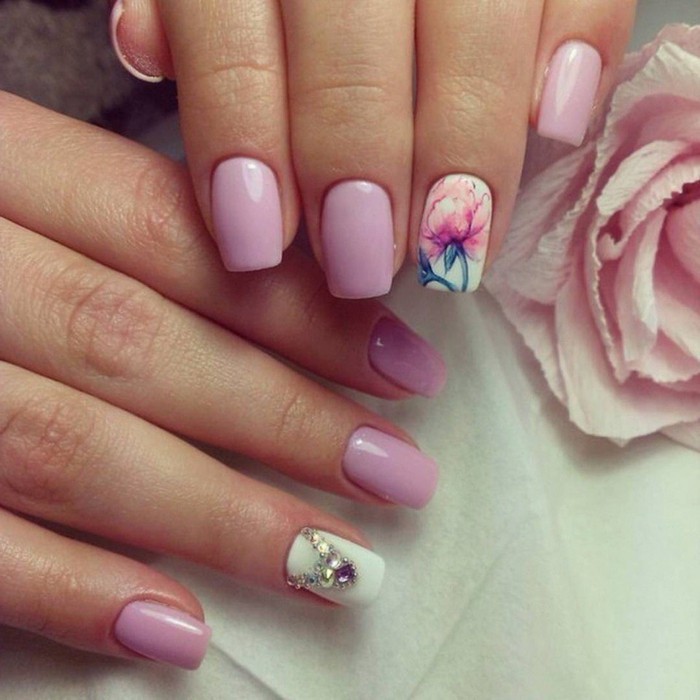 Combine delicate rings and beautiful nail polish to create a truly exceptional style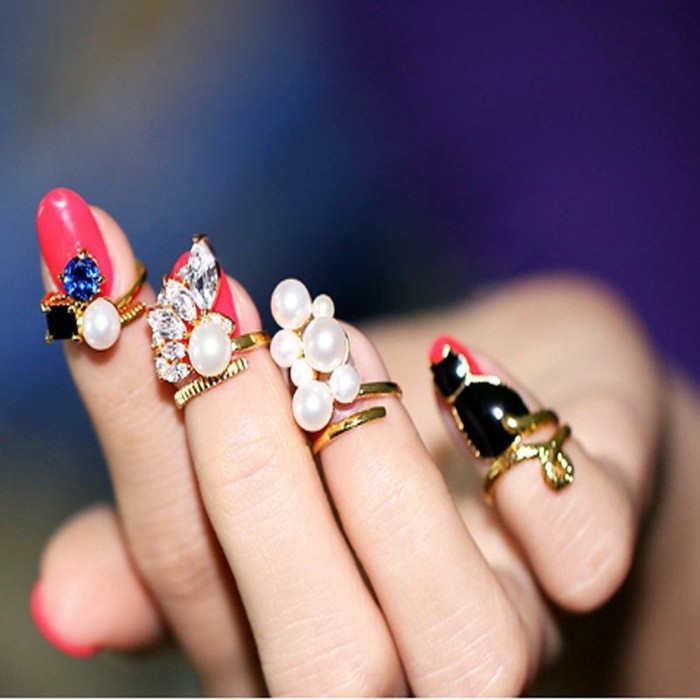 A simple elegant suggestion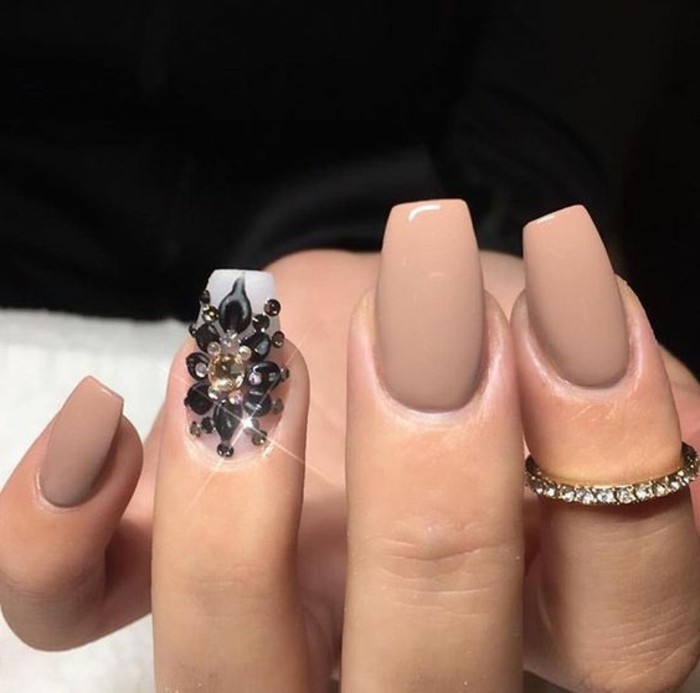 Subtle nails with rhinestones and glitter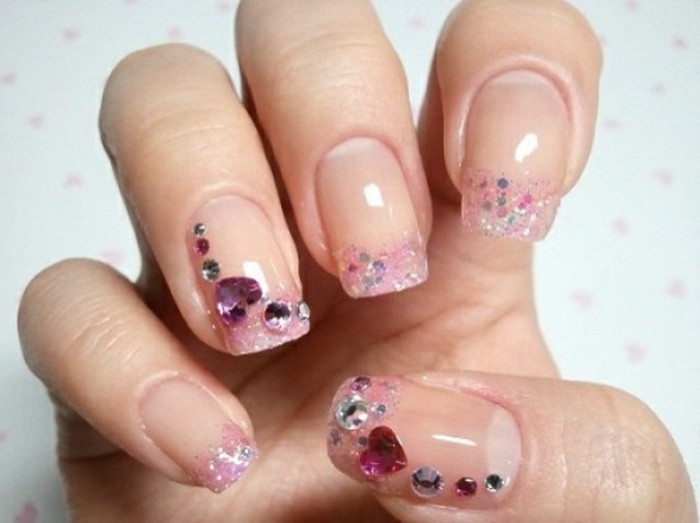 Short nails also look great with some additional sparkle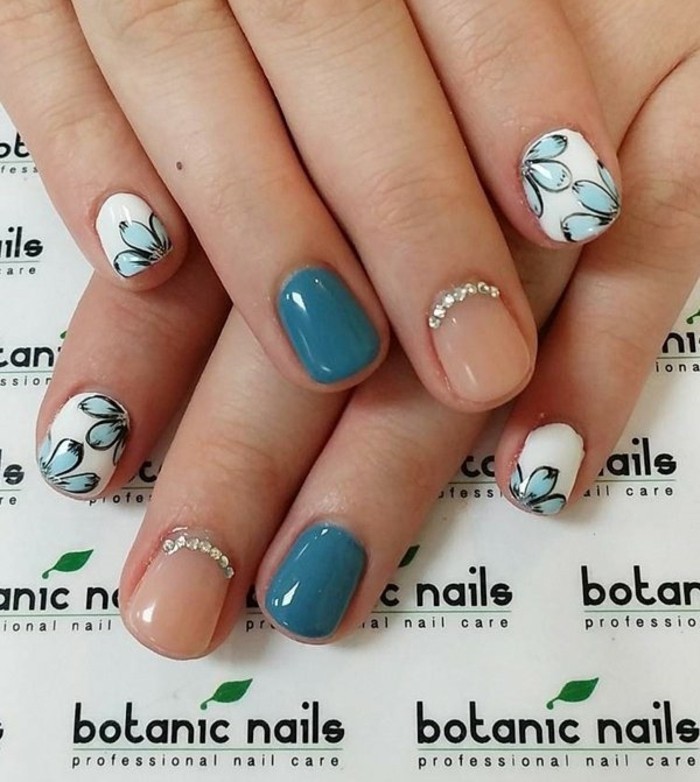 This gorgeous design is perfect for any occasion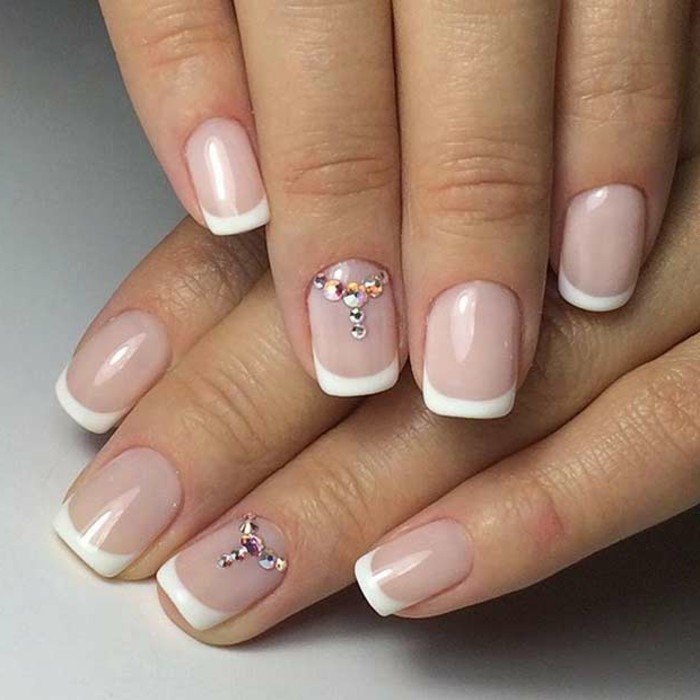 A selection of nail decorations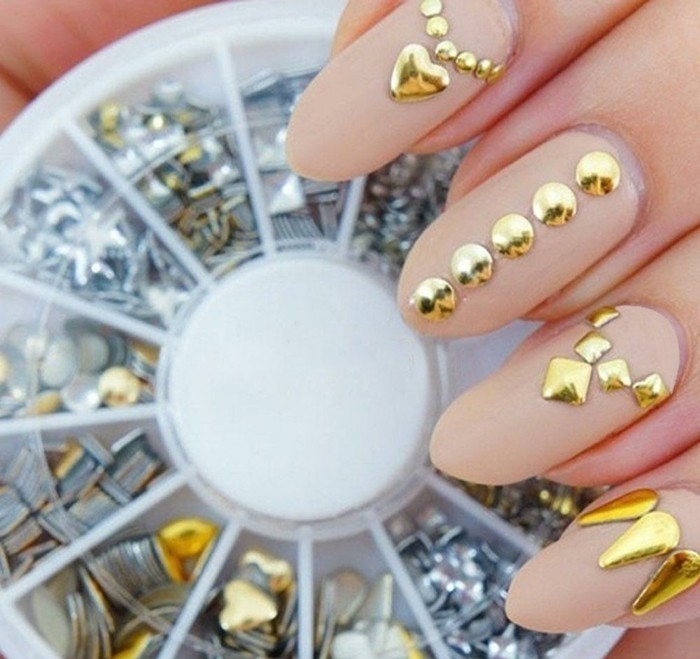 Sharp nails are a very hot look in 2017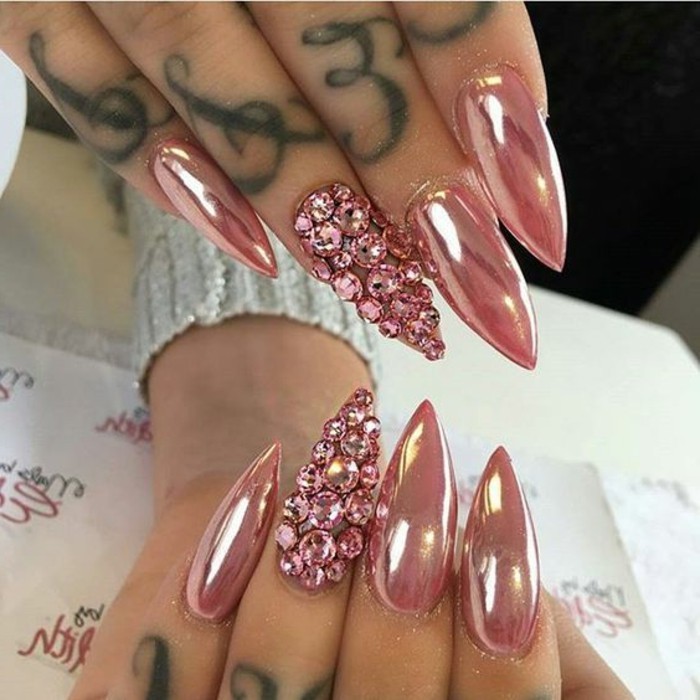 Butterflies belong on your nails – not in your stomach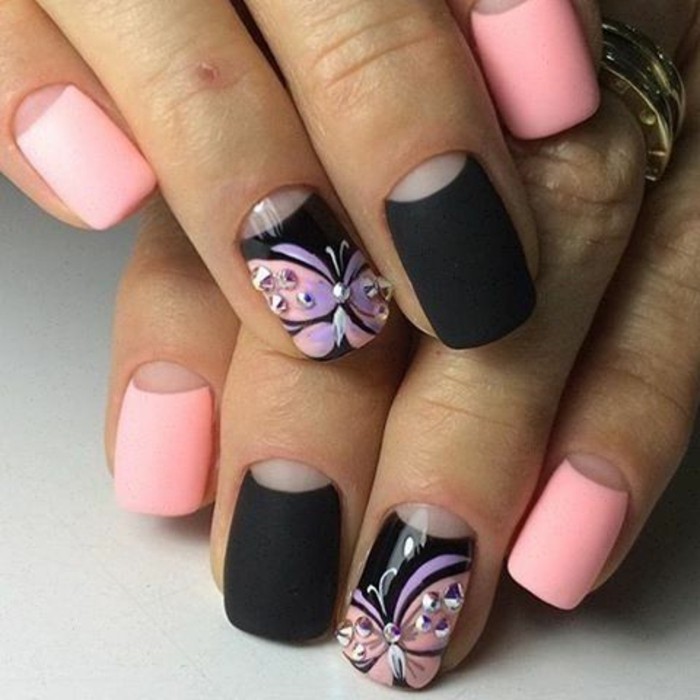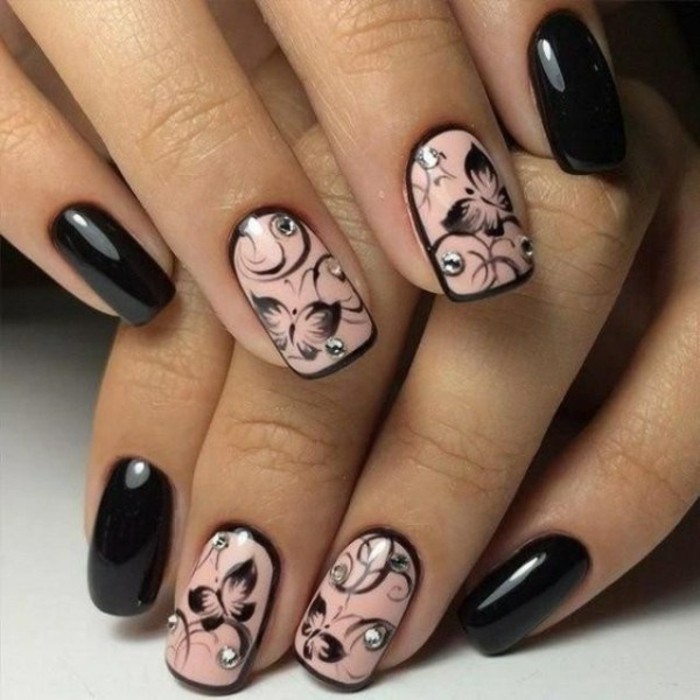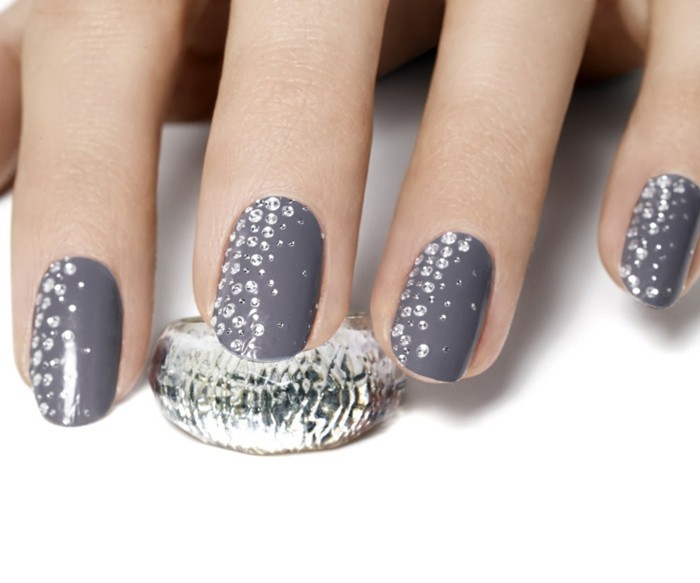 Sharp nails look more delicate and gentle when combined with pale pastel colors and/or floral motives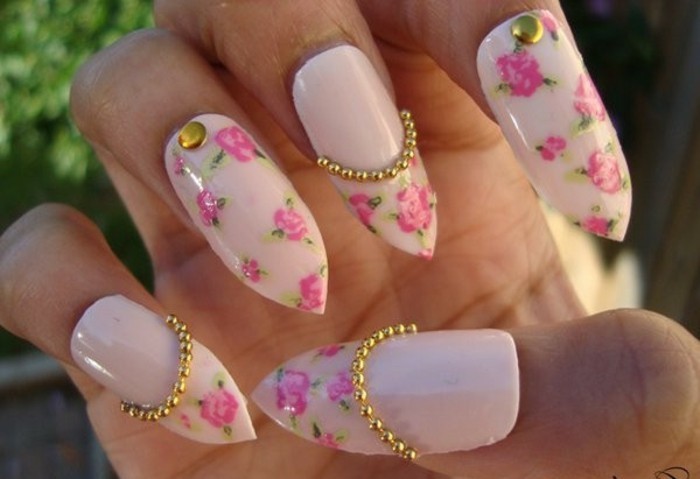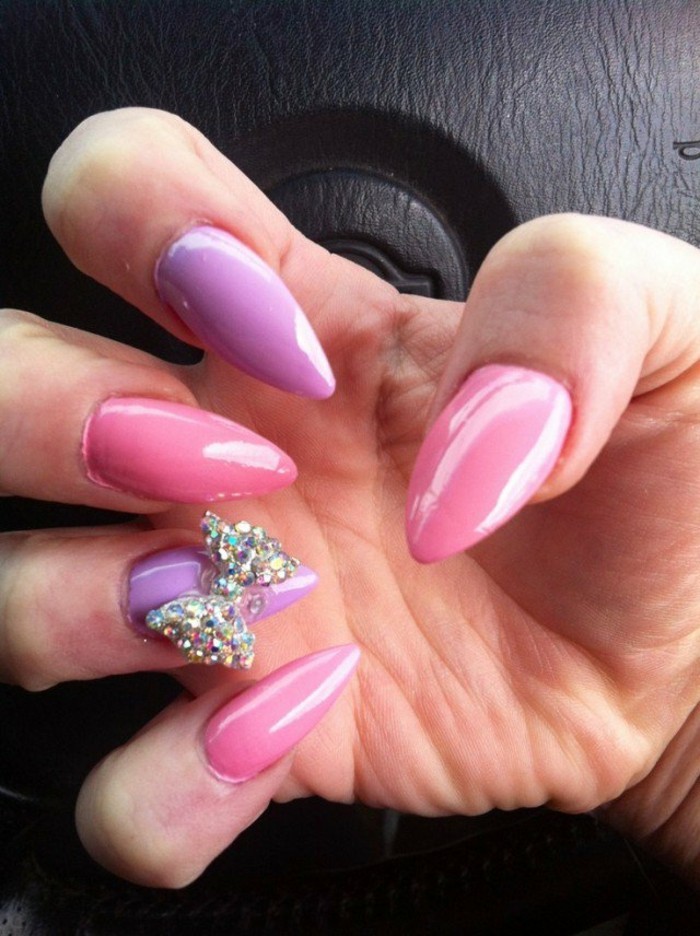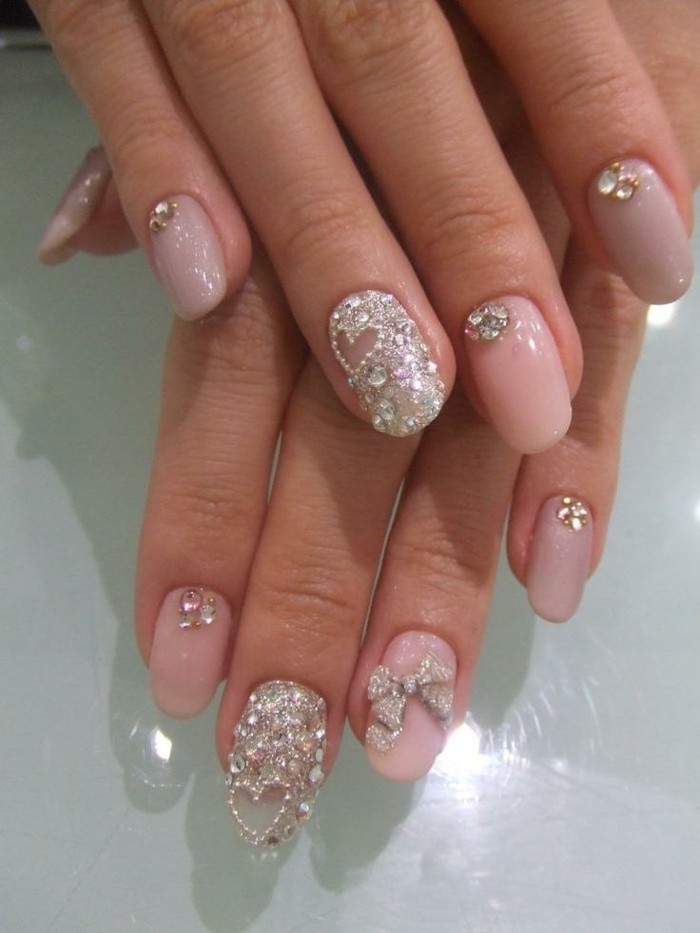 Don't be afraid to go for contrasting colors and unusual decorations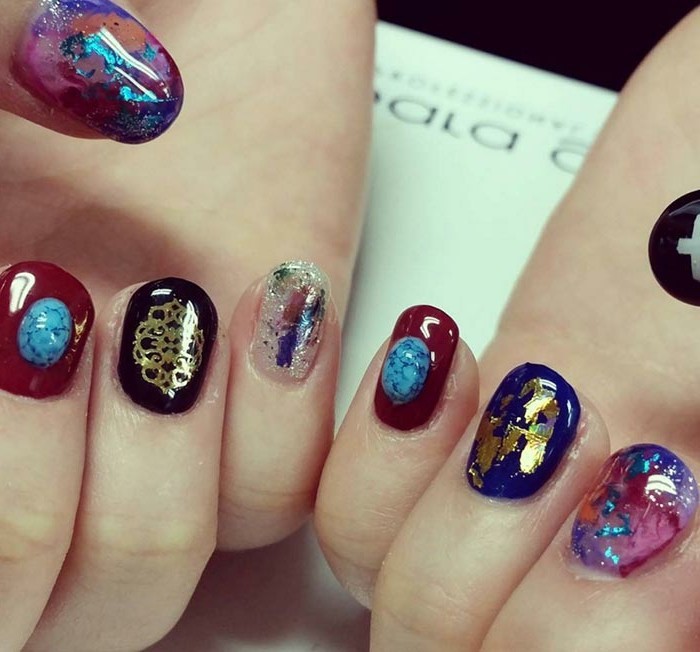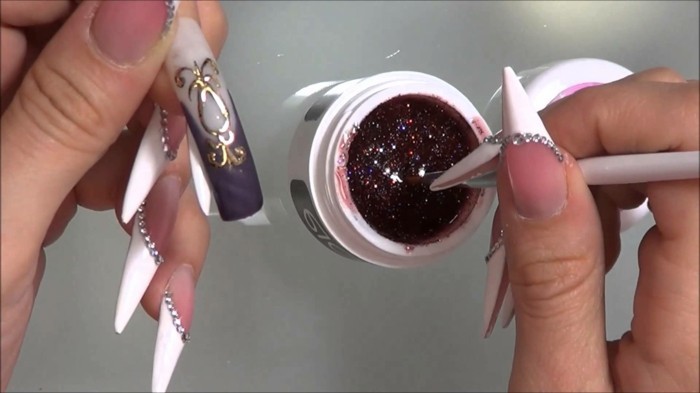 Steampunk-style nails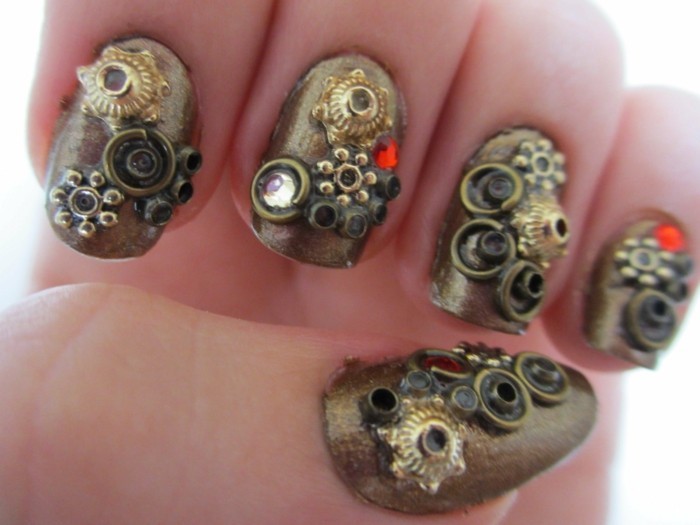 Spice up grey nail polish by adding texture and plenty of rhinestone decorations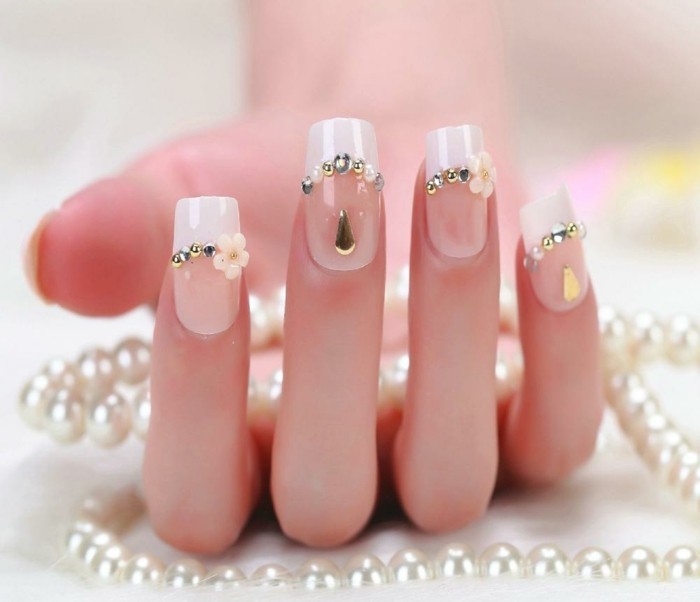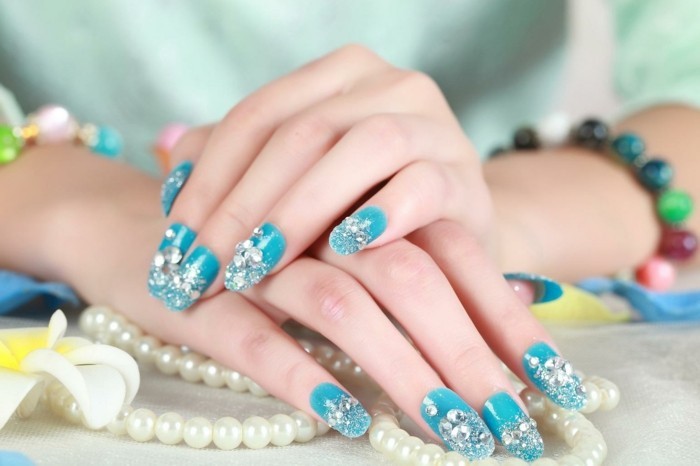 If you plan on trying the nails with rhinestones look at home, it might be worth investing in a nail set which contains stick-on stones of different sizes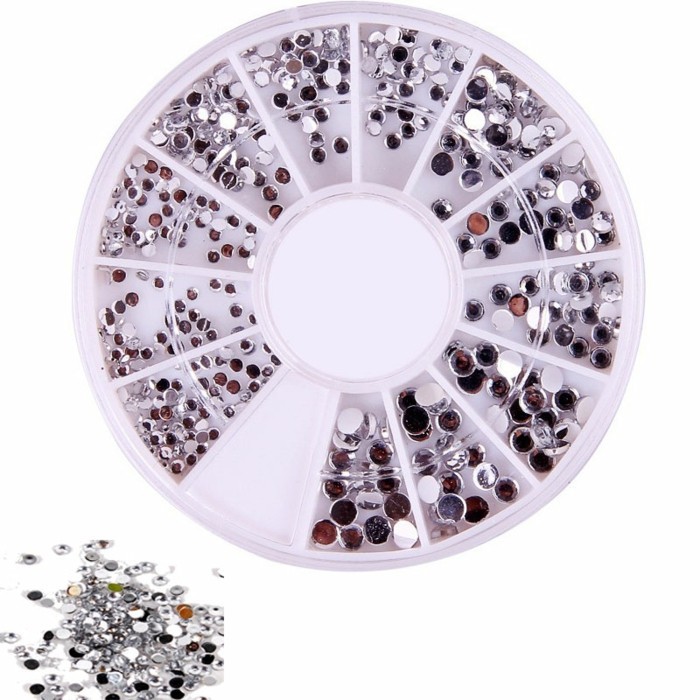 Black and gold – a classic, stylish combination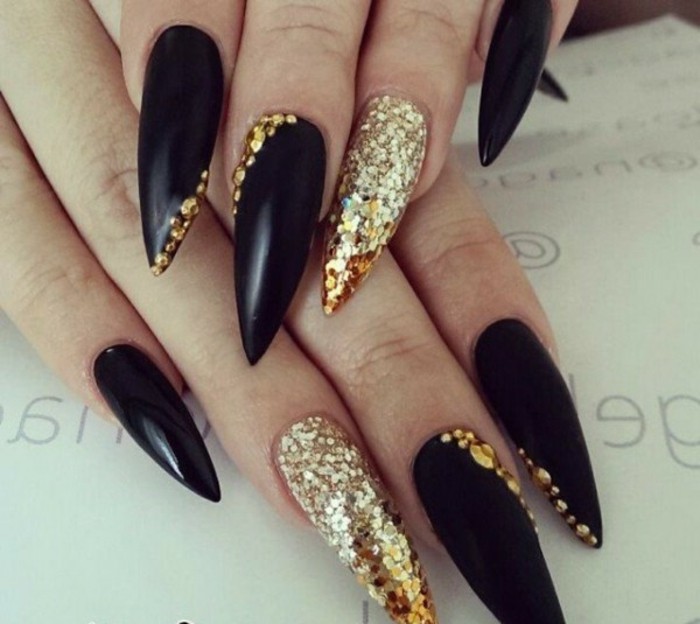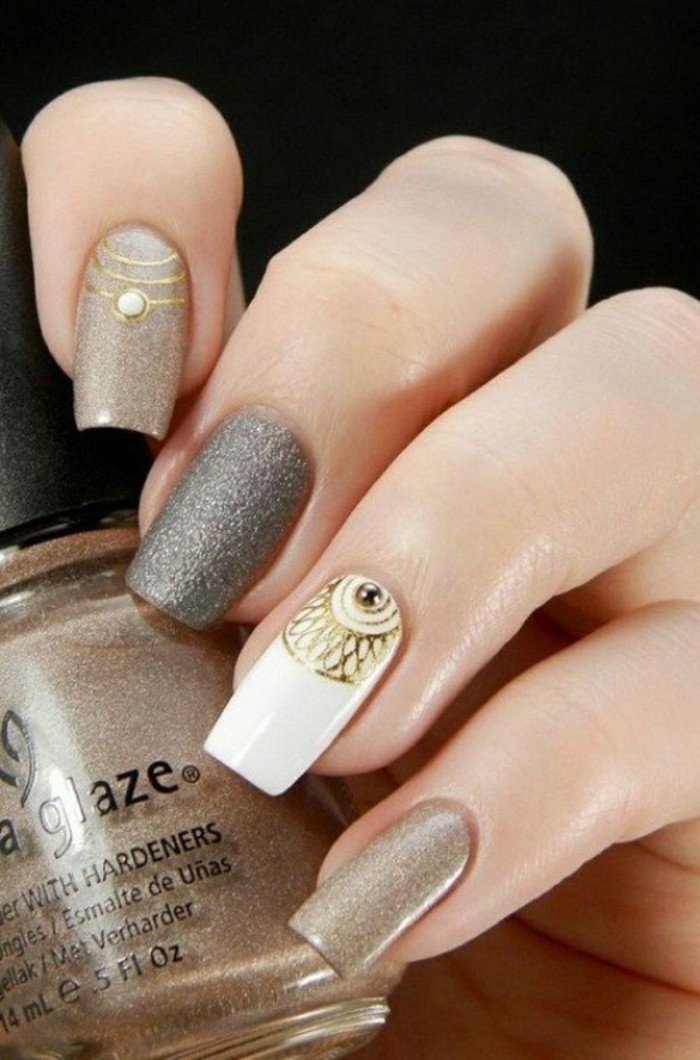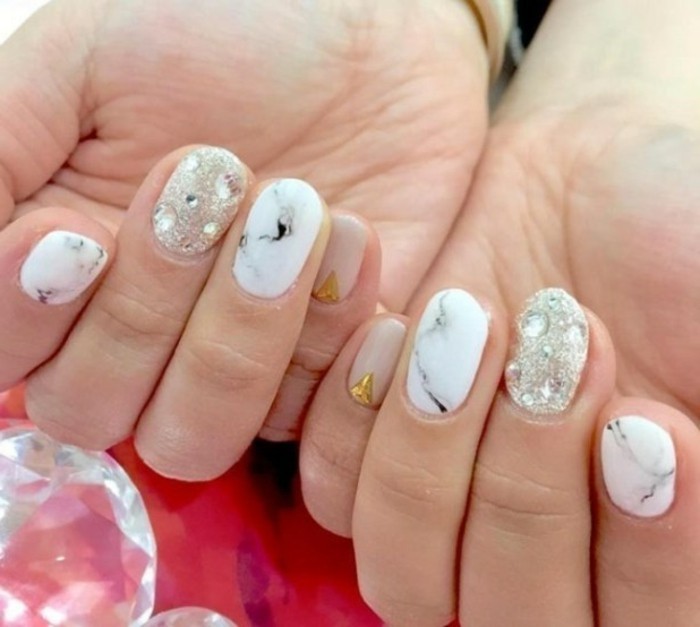 Matte nail polish in different colors remains a popular choice this year…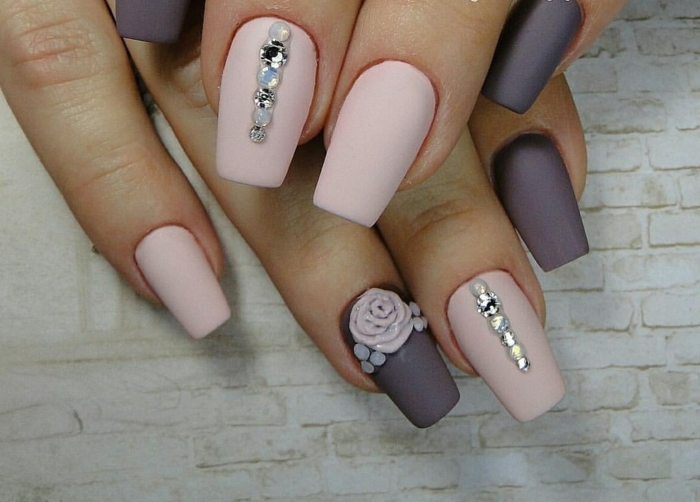 …but worry not – classic shiny nail polish is still in!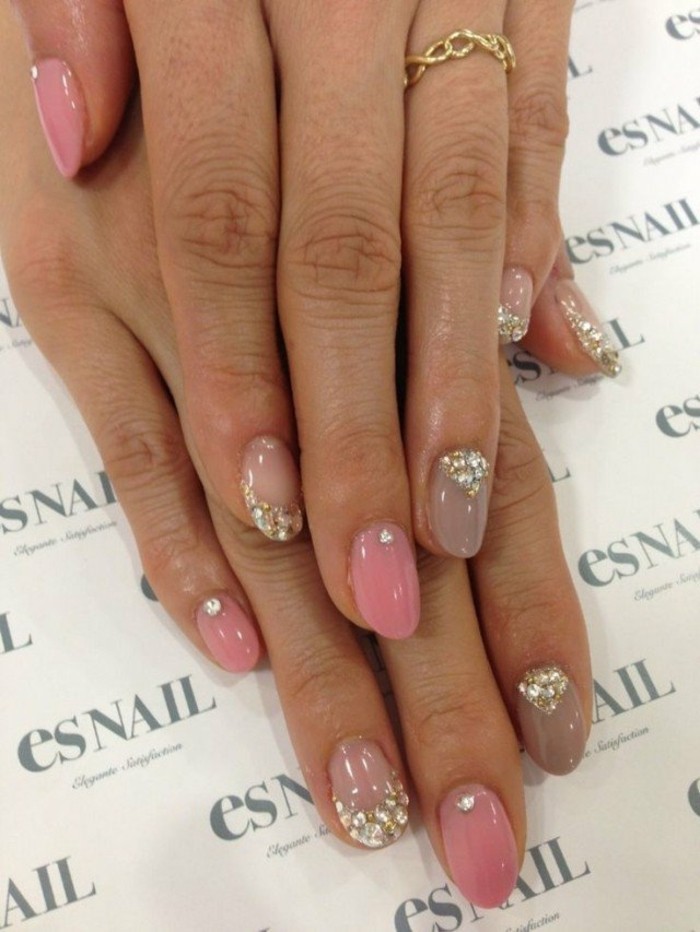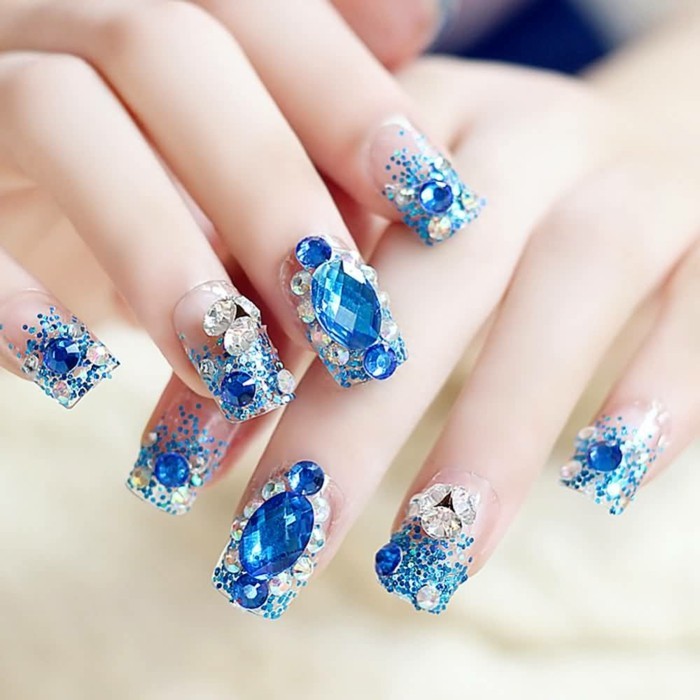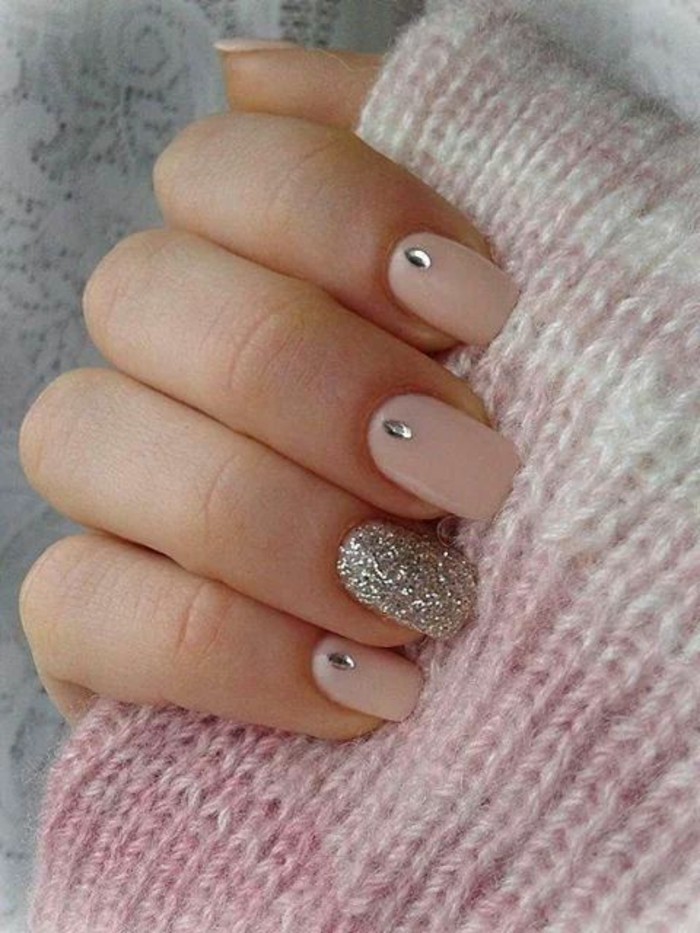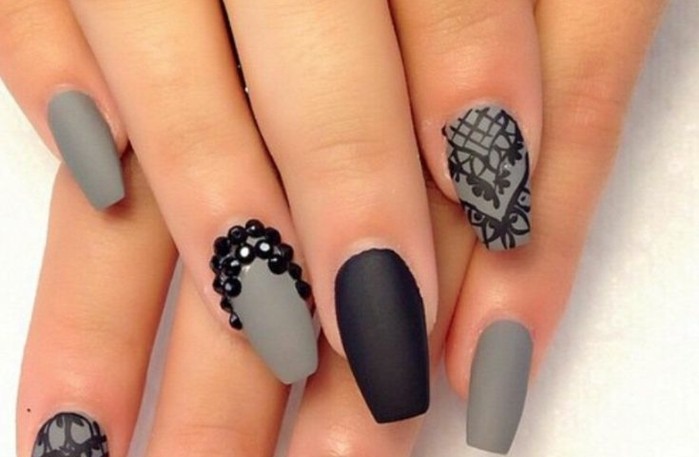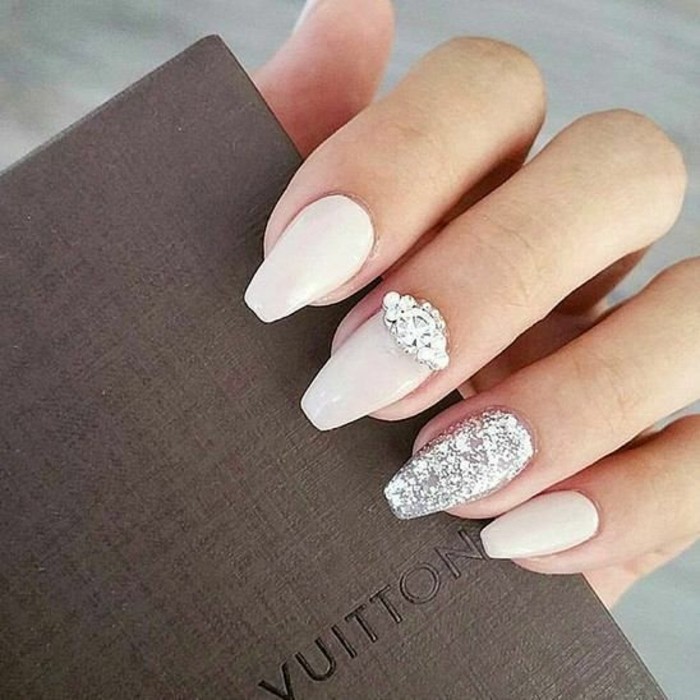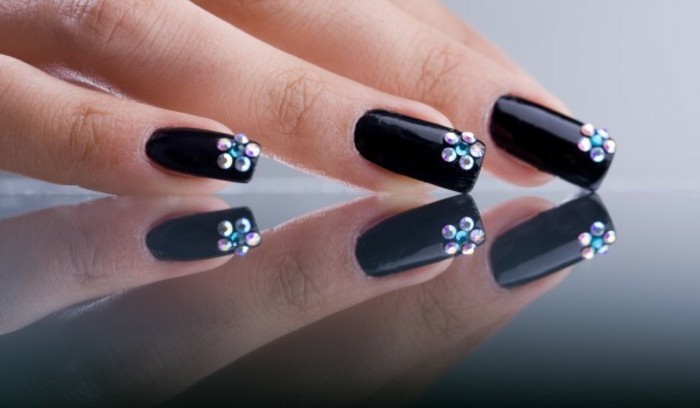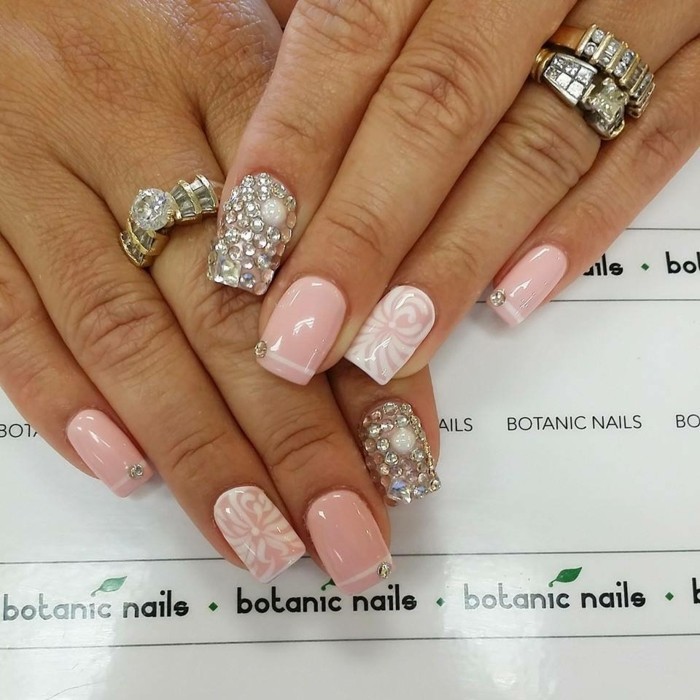 Sharp and shiny!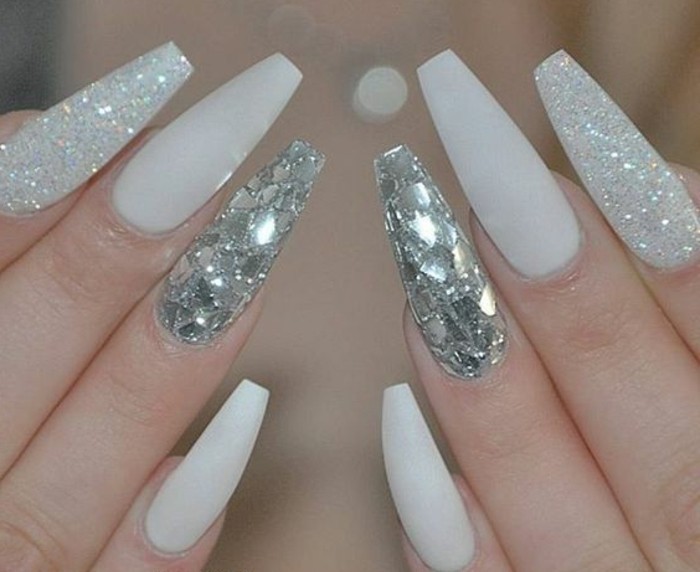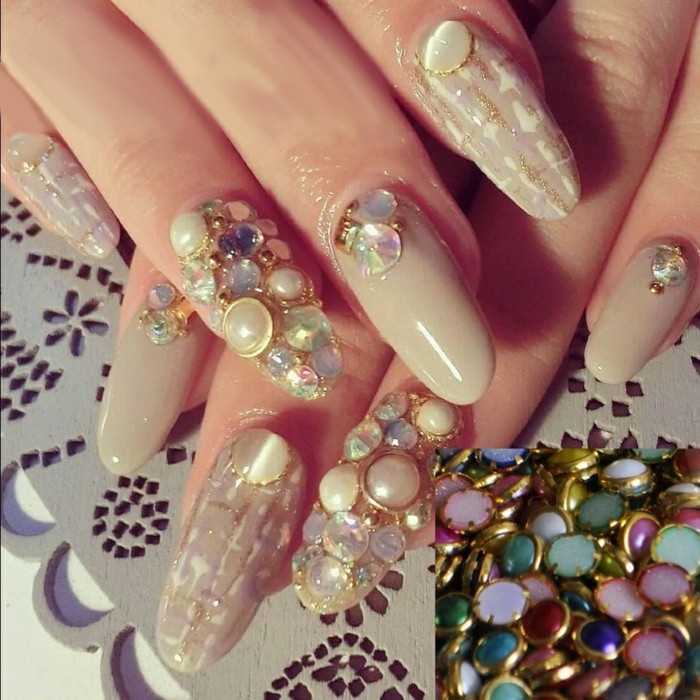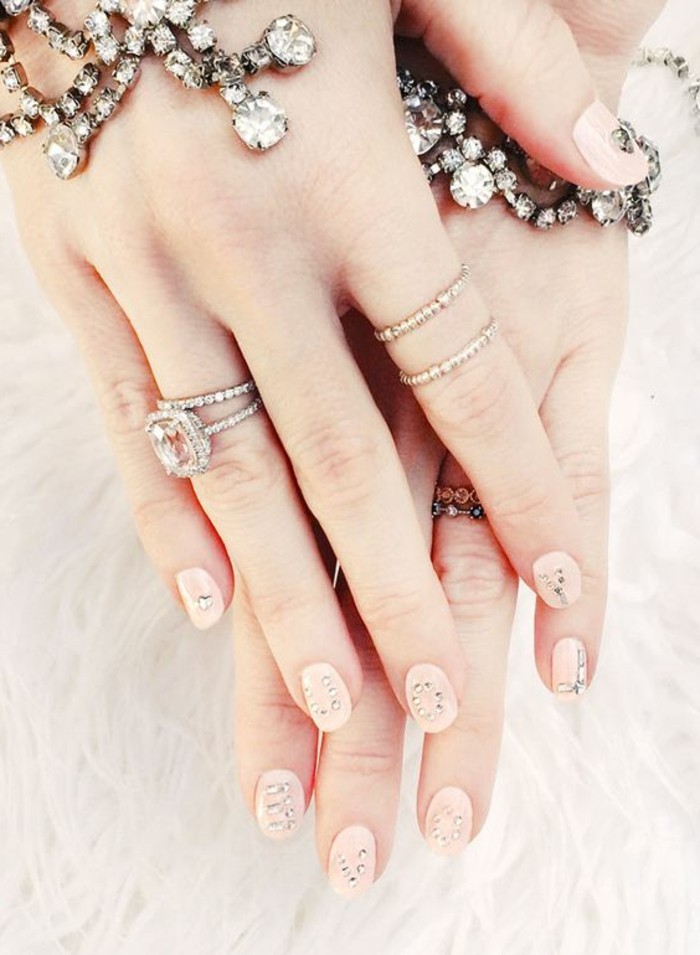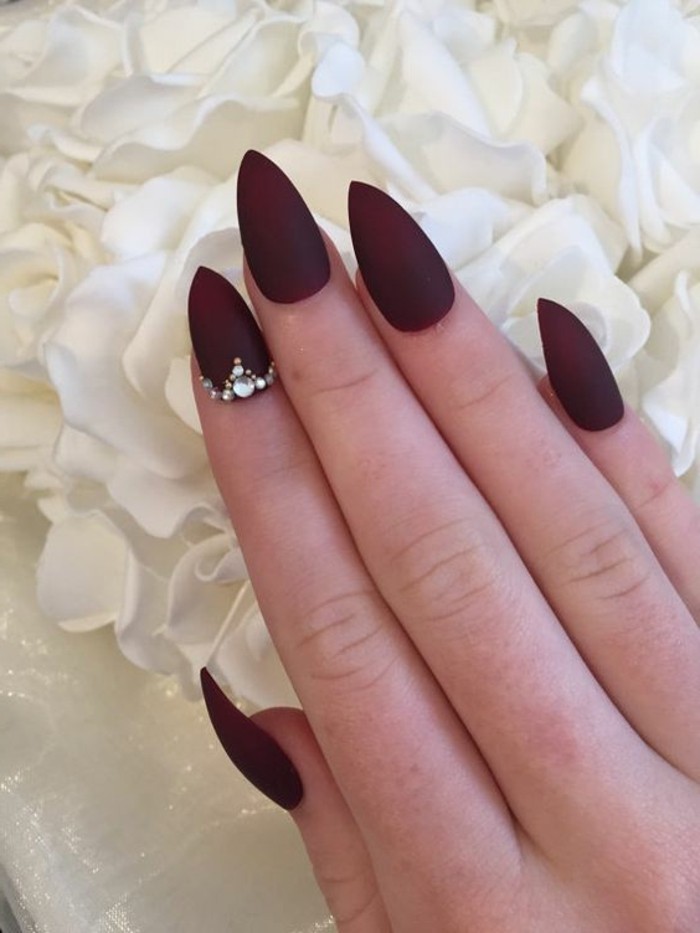 Glittering heart-shaped decorations are perfect for Valentine's Day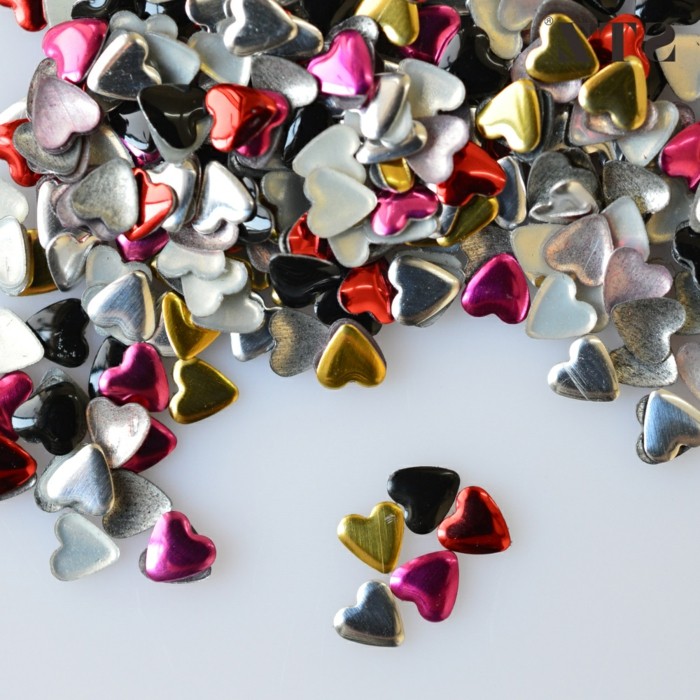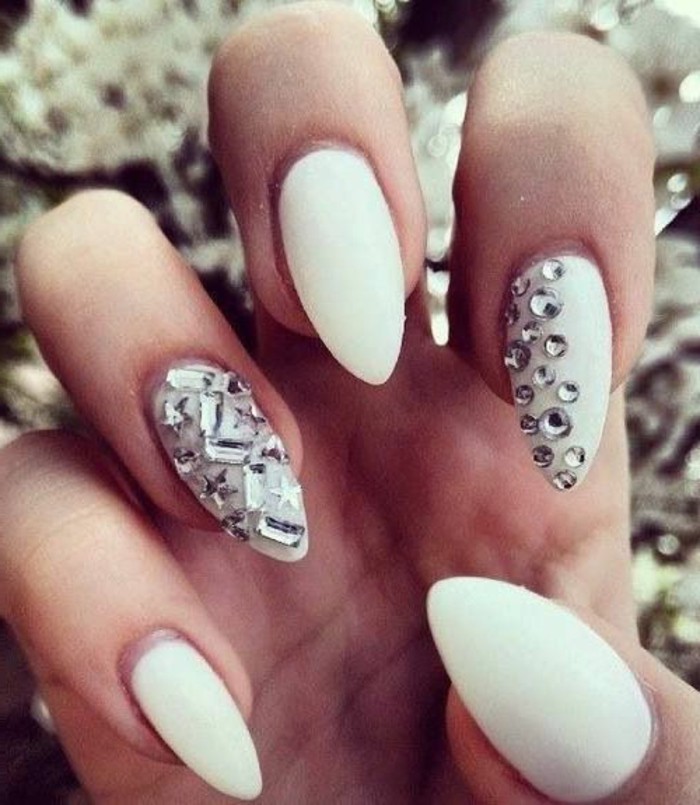 Nude nails with rhinestones are beautiful and delicate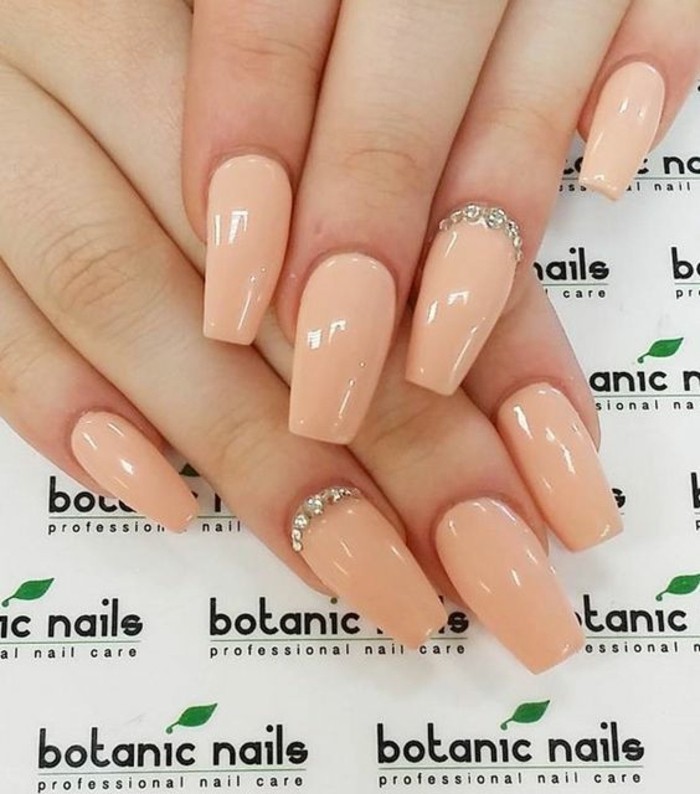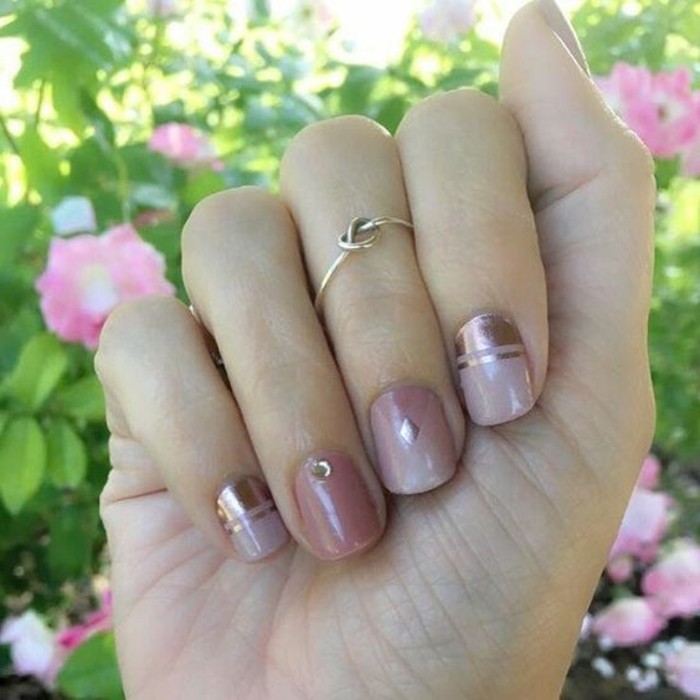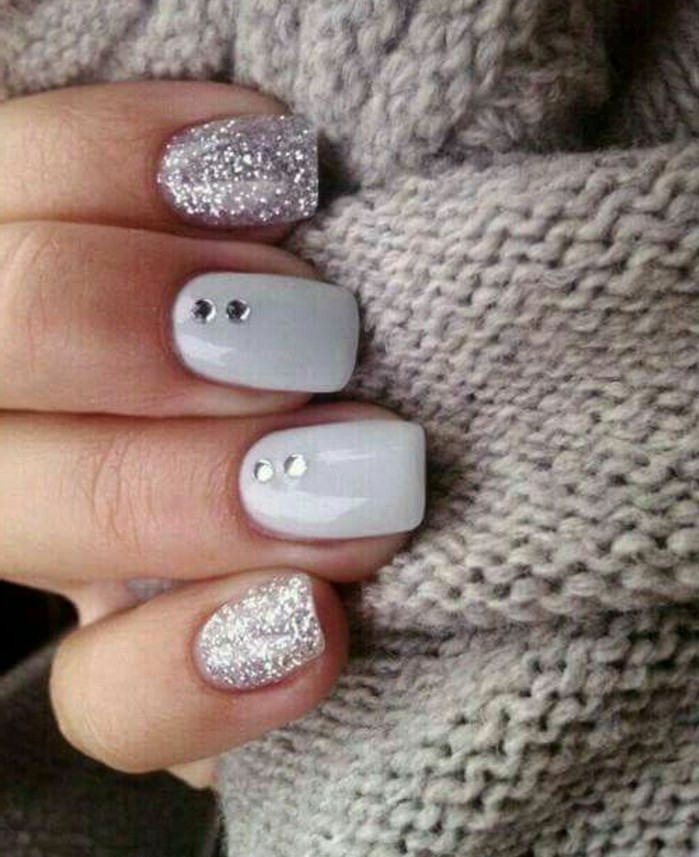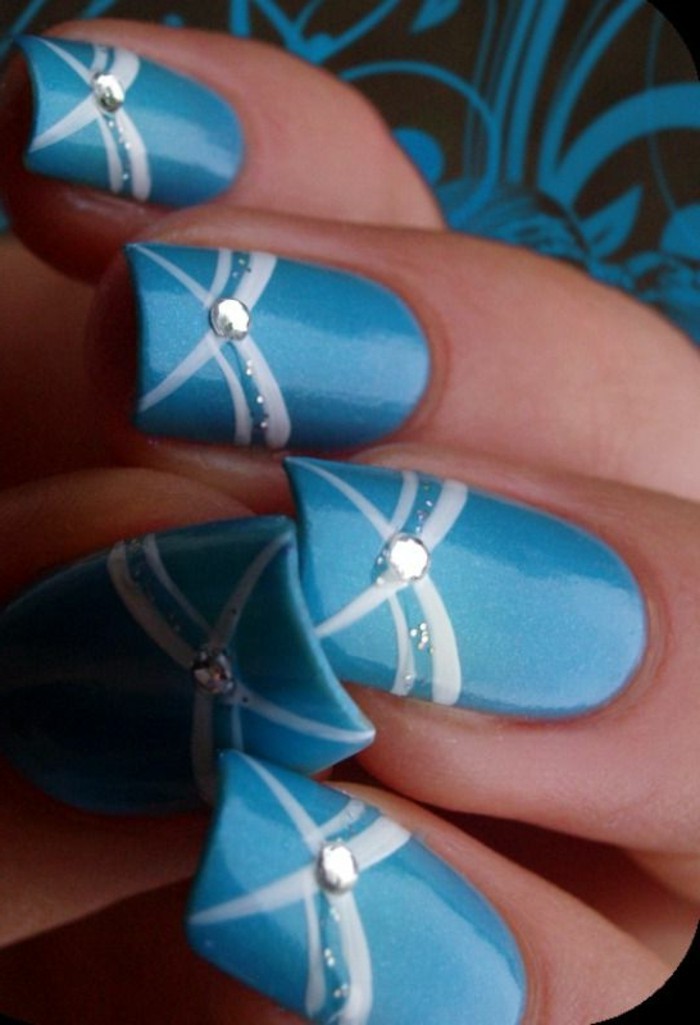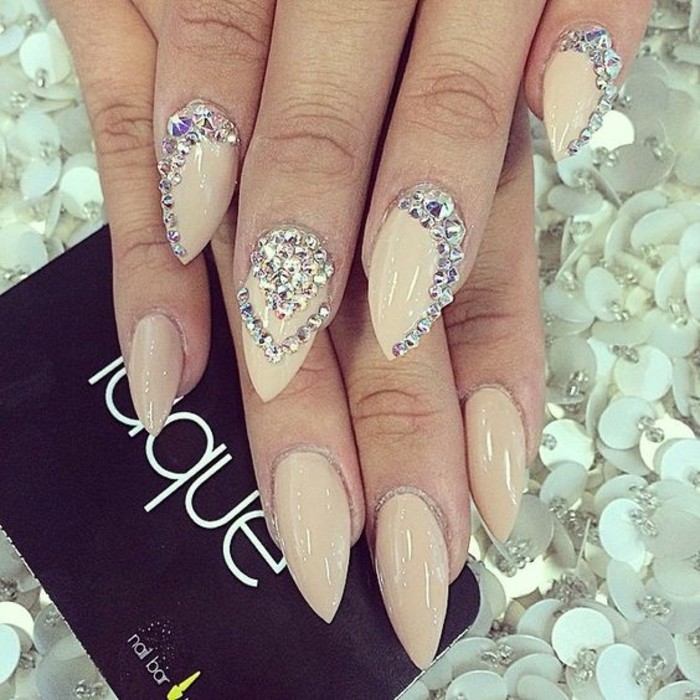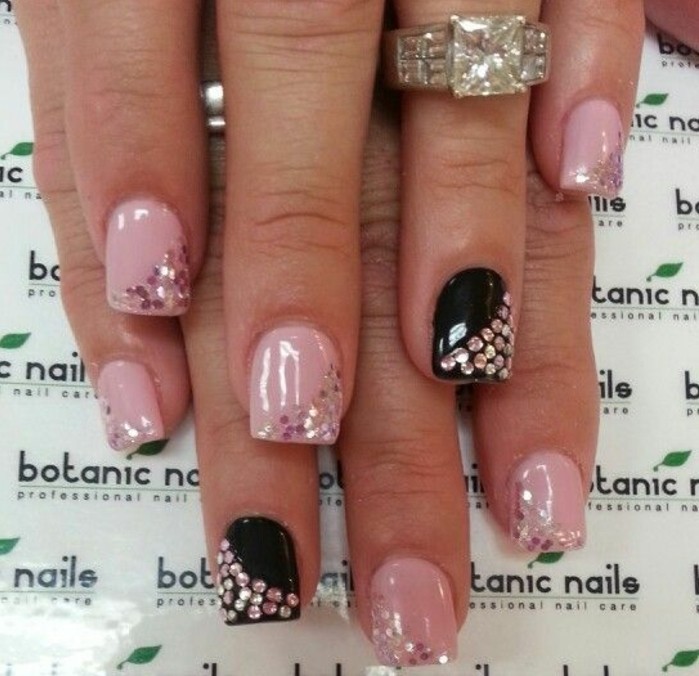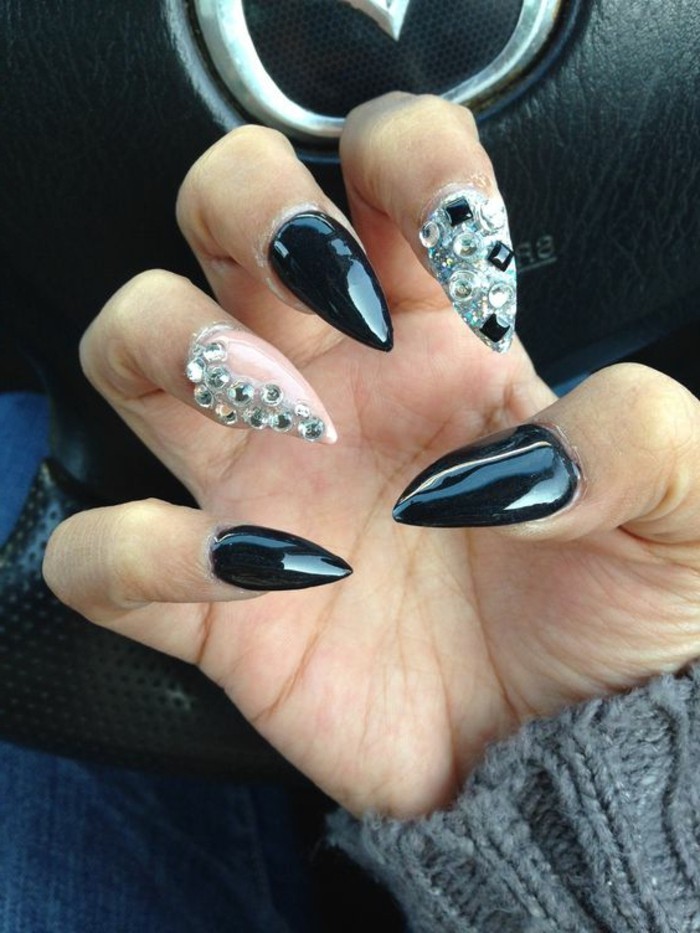 Red nails with animal print and gold details, for ladies who like to experiment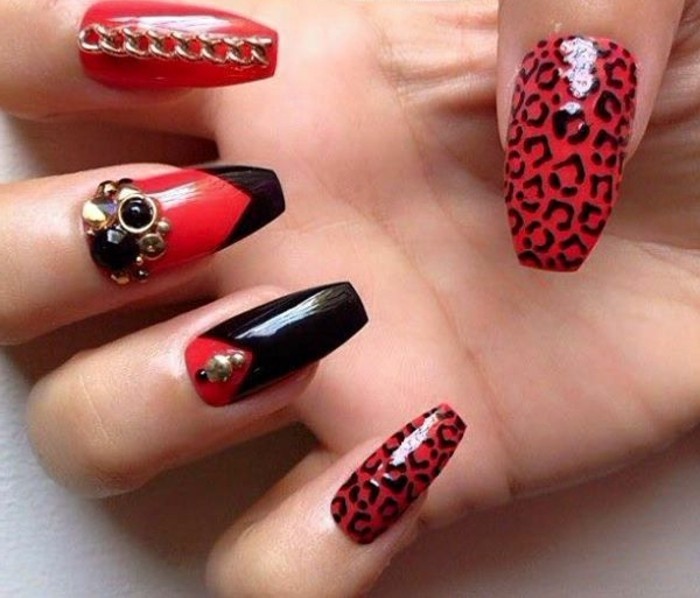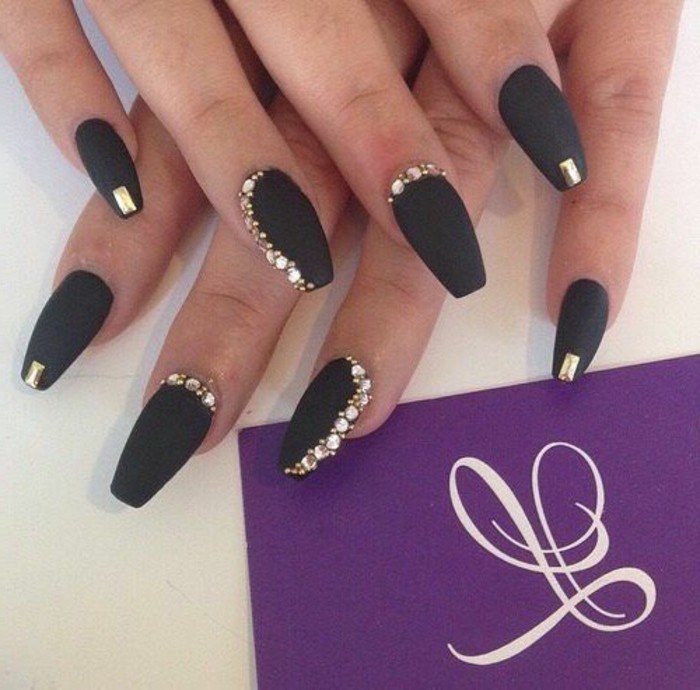 Crown your nails with these adorable golden stickers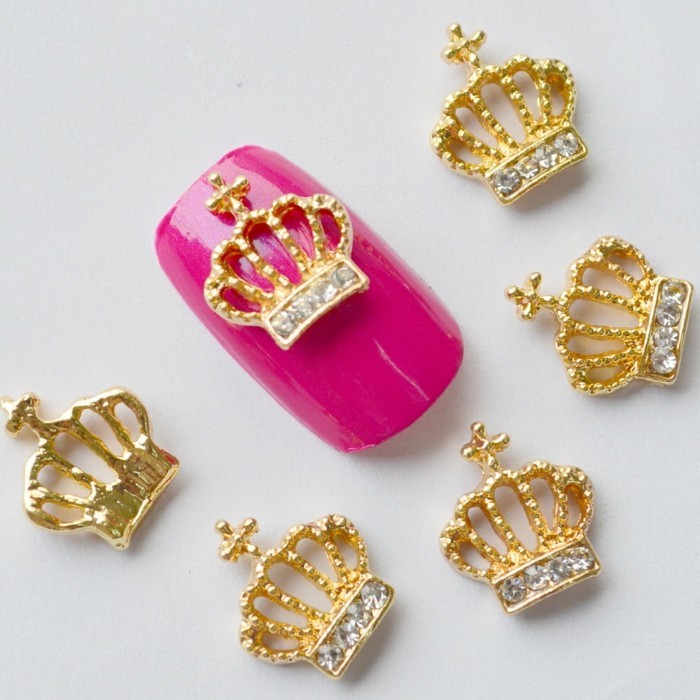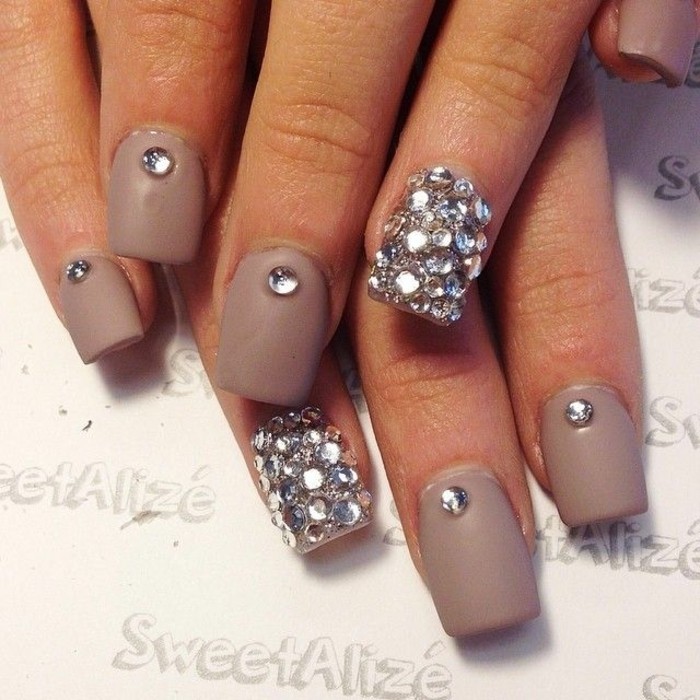 Subtle nail design for brides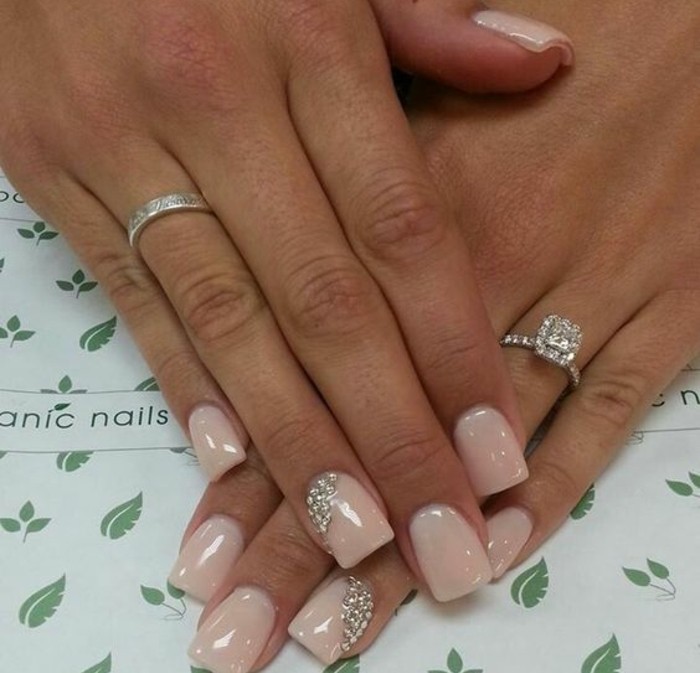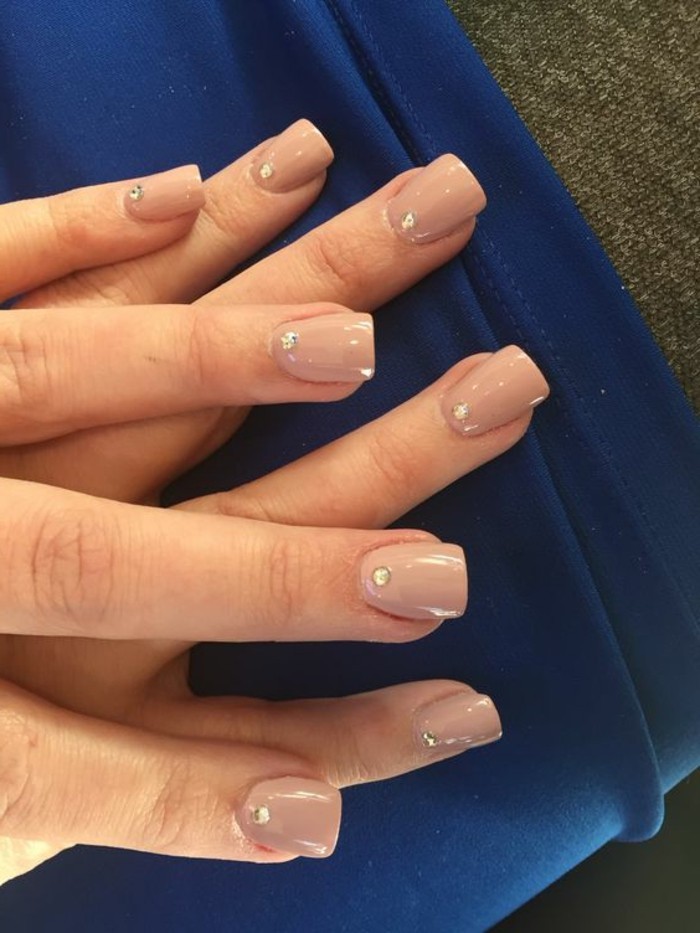 Your manicure choice says a lot about your personality and style, so express yourself!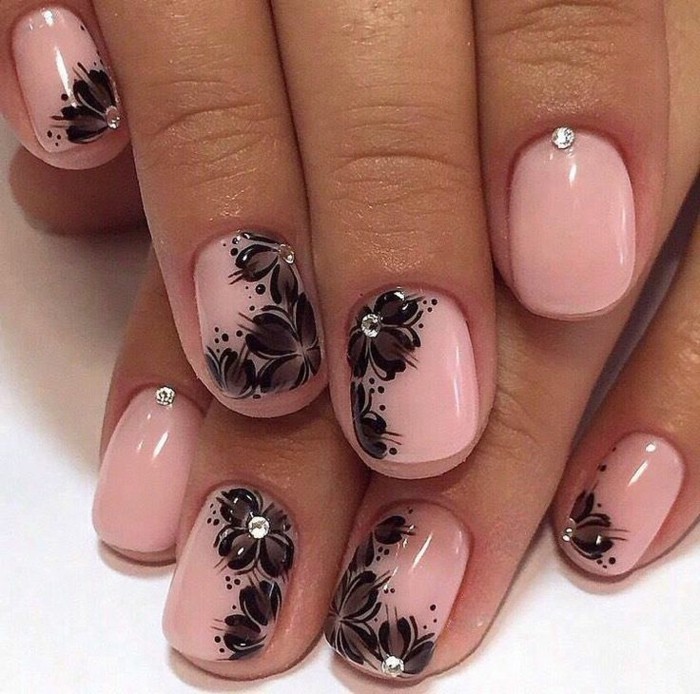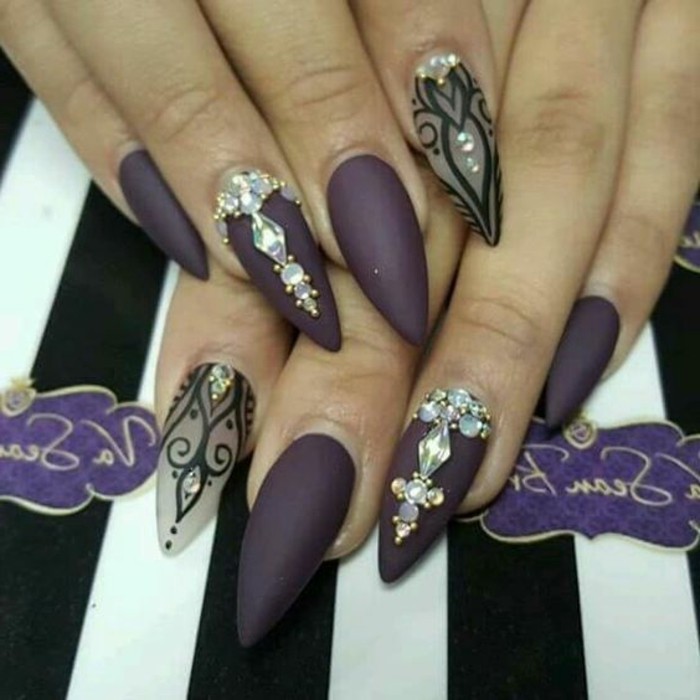 White nails with exquisite golden details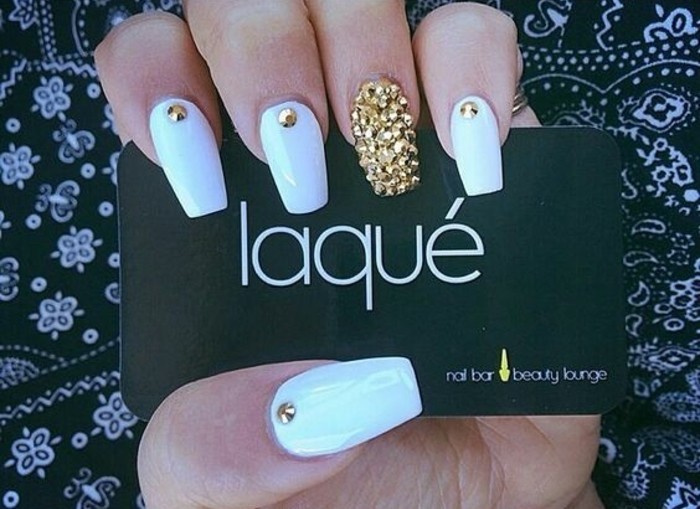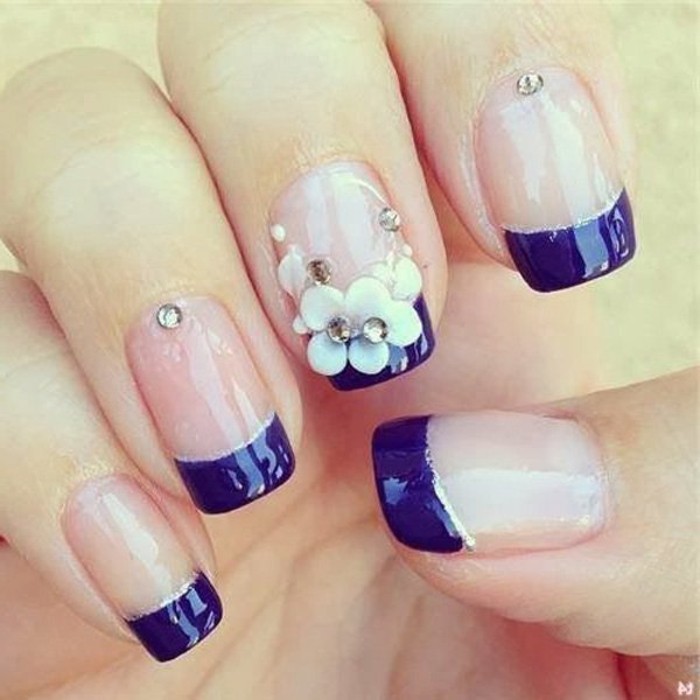 Unique design with transparent accent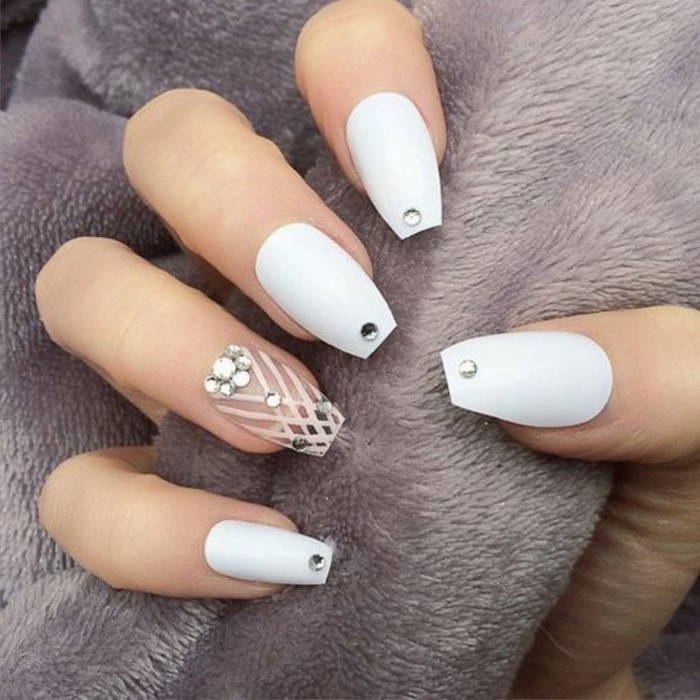 Metallic nail polish was super popular last year and still remains a favorite. Add rhinestone details for a cutting-edge look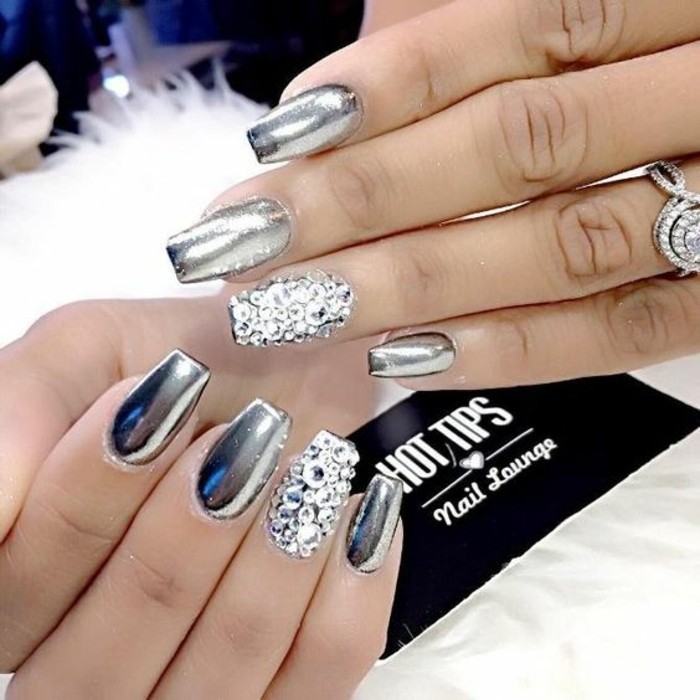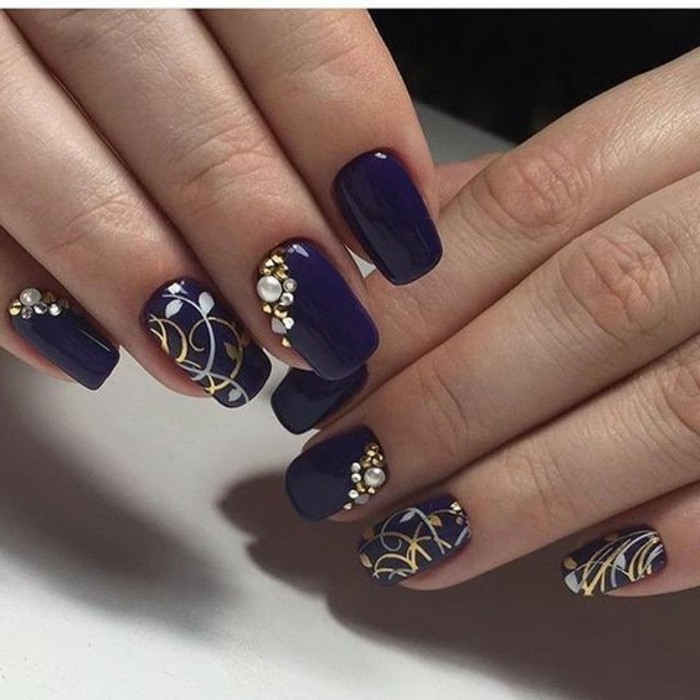 Glamour for your fingertips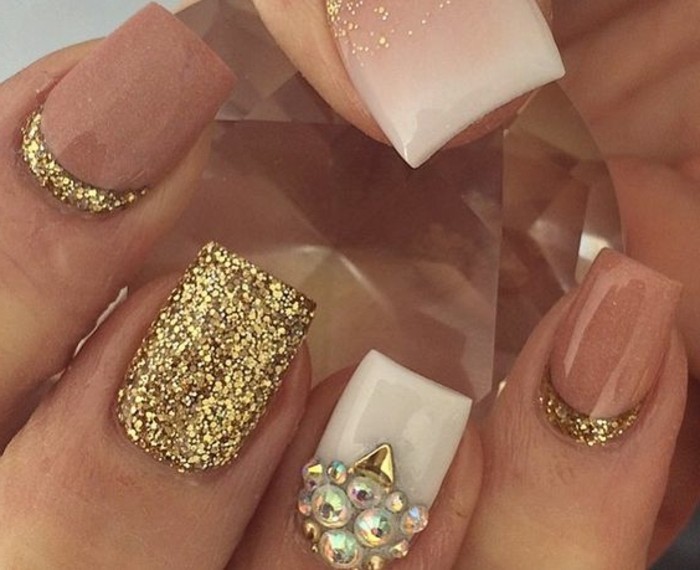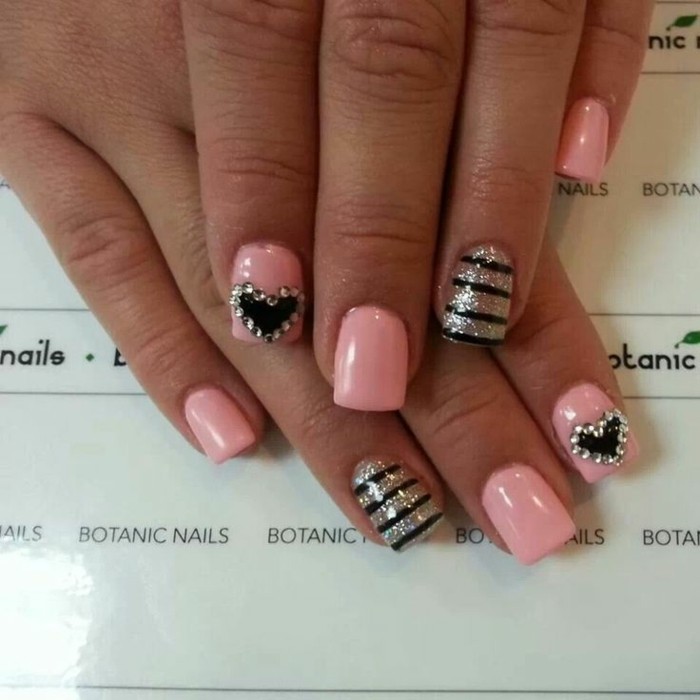 Long nails make your fingers seem more slender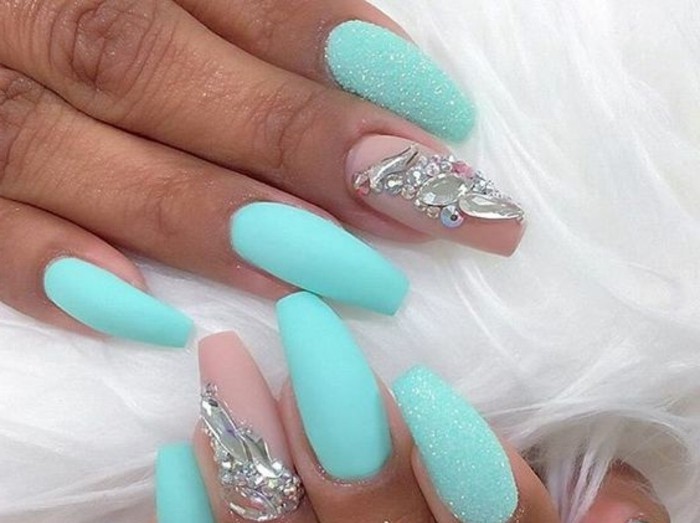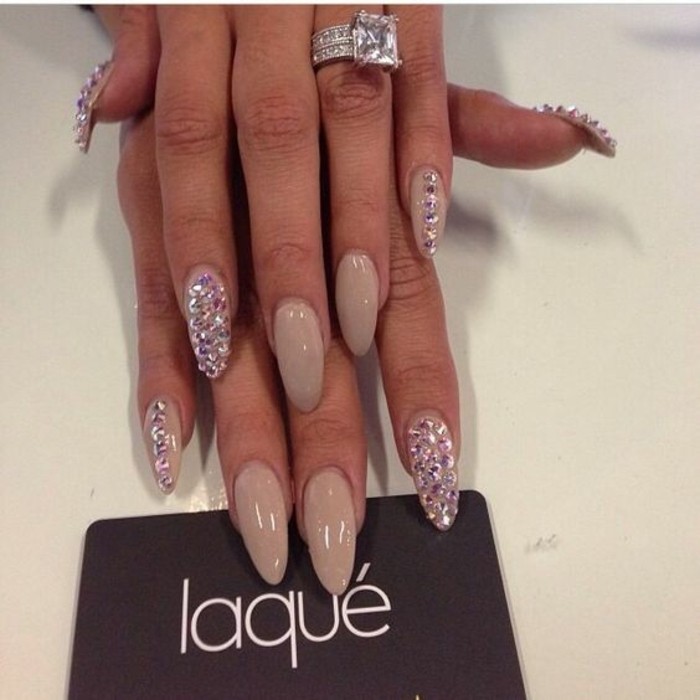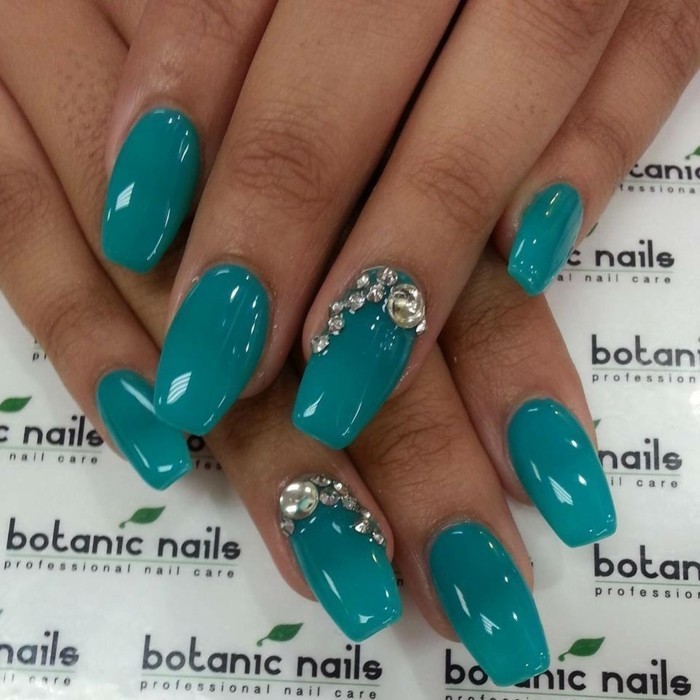 A more extravagant suggestion for brides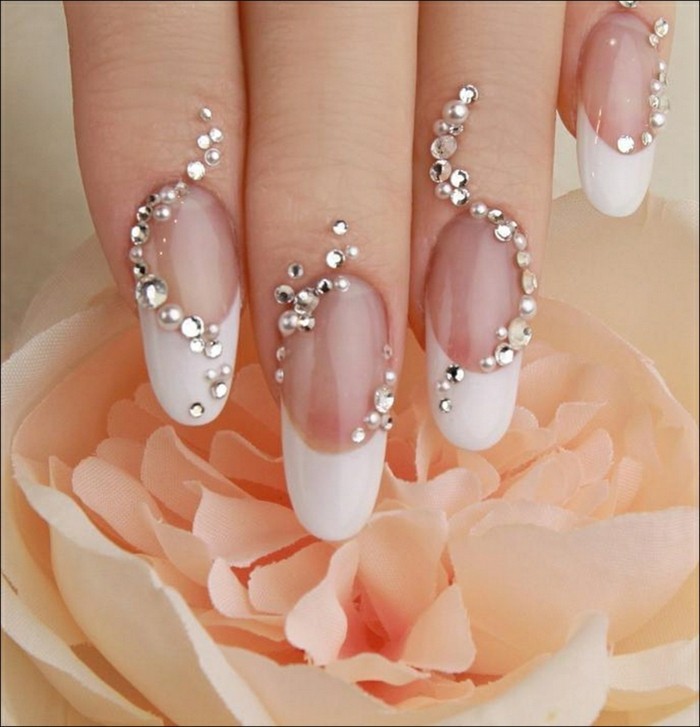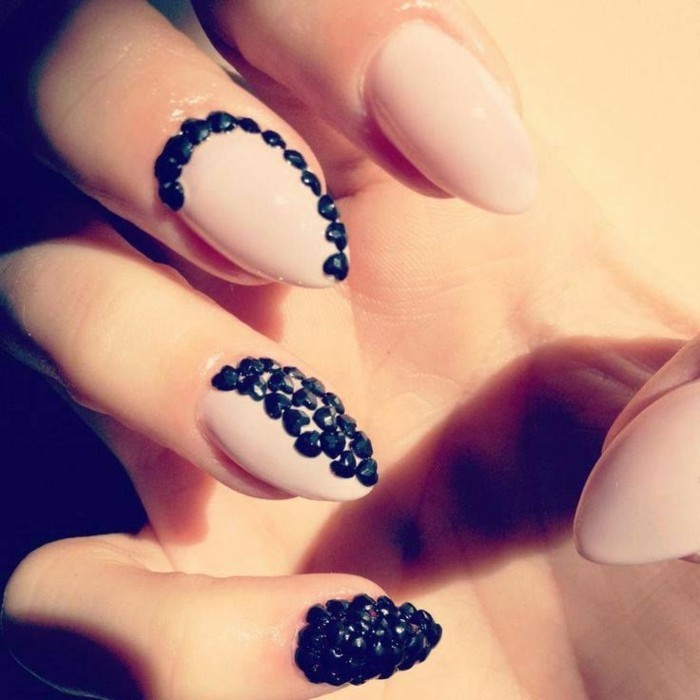 Nude nail polish with gold details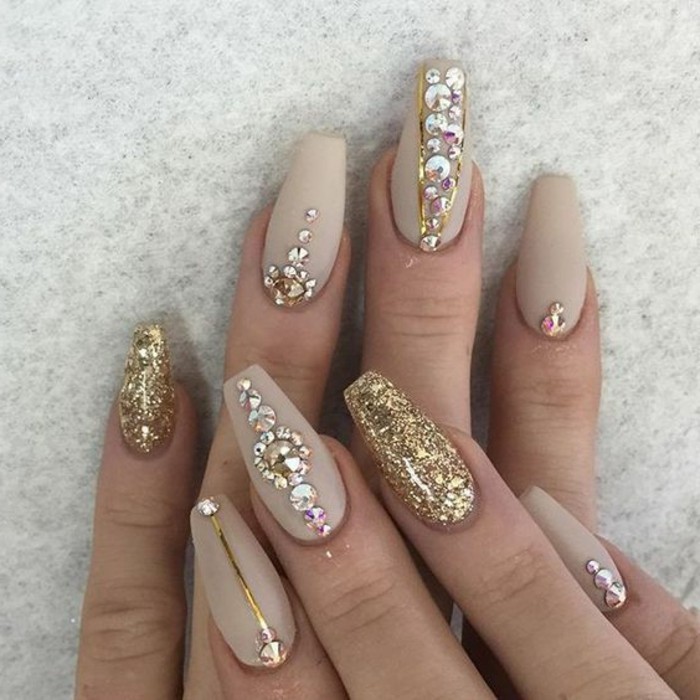 Nails with rhinestones for ladies who love standing out from the crowd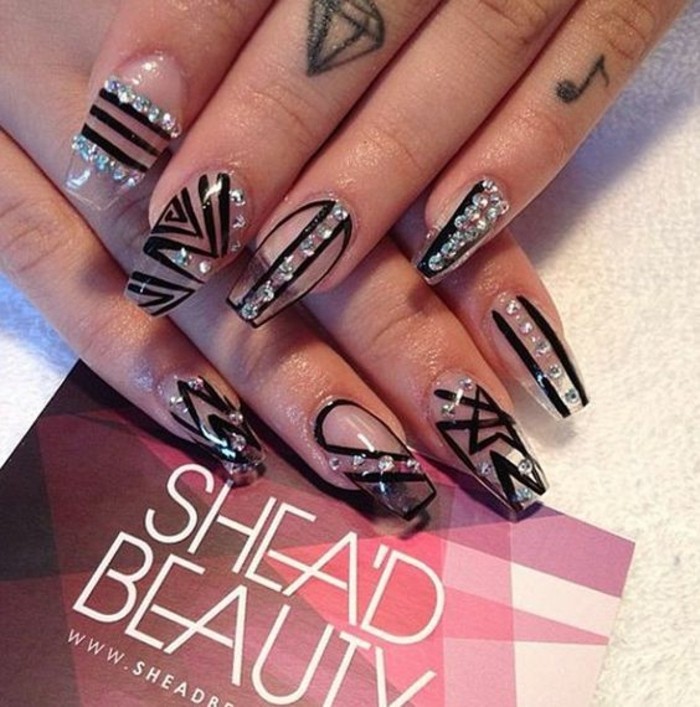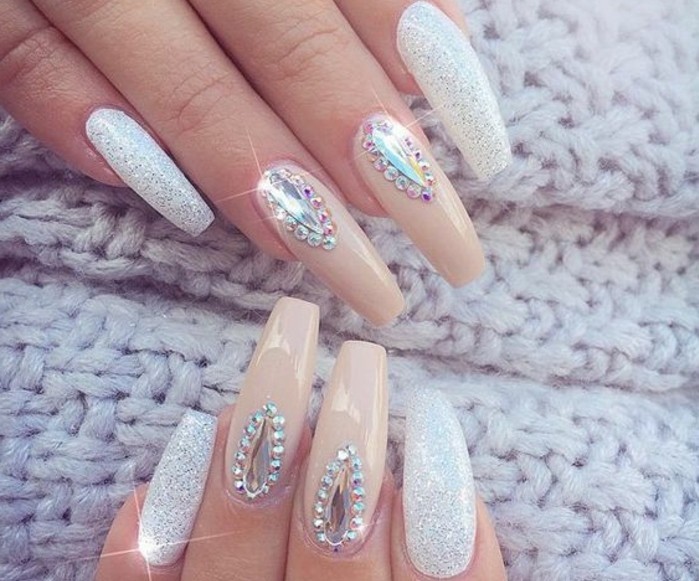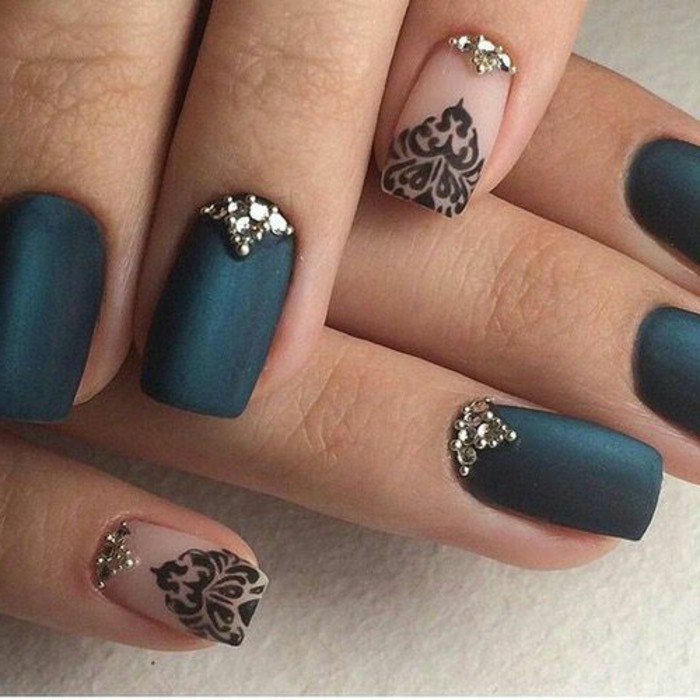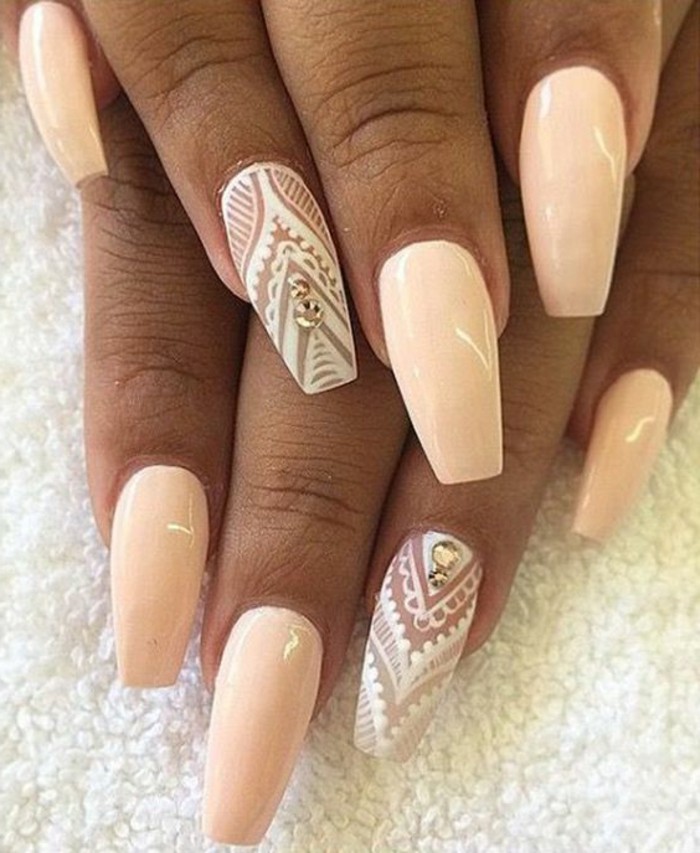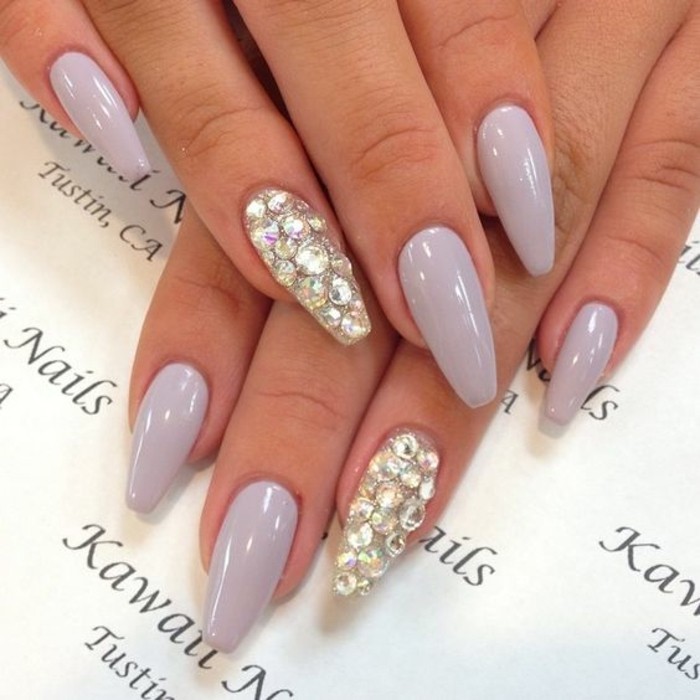 Having your nails on fleek can really boost your mood – just ask Gwen Stefani!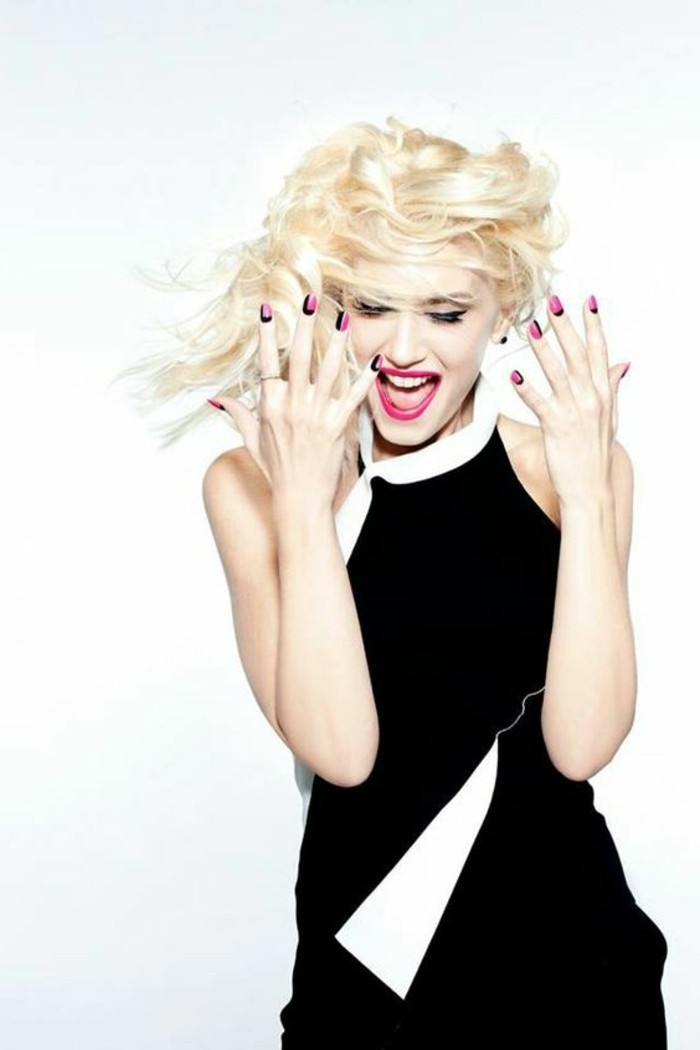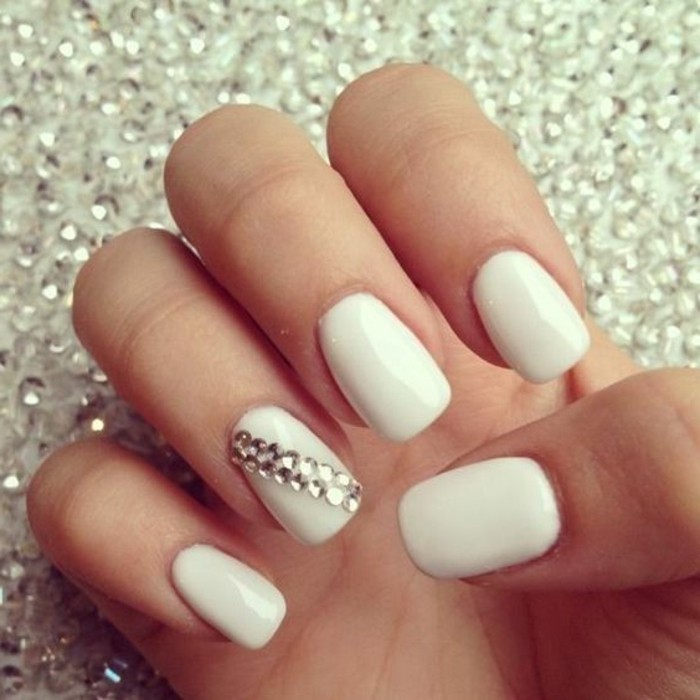 Pale pastel pink matte nail polish and rhinestones – one of 2017's top trends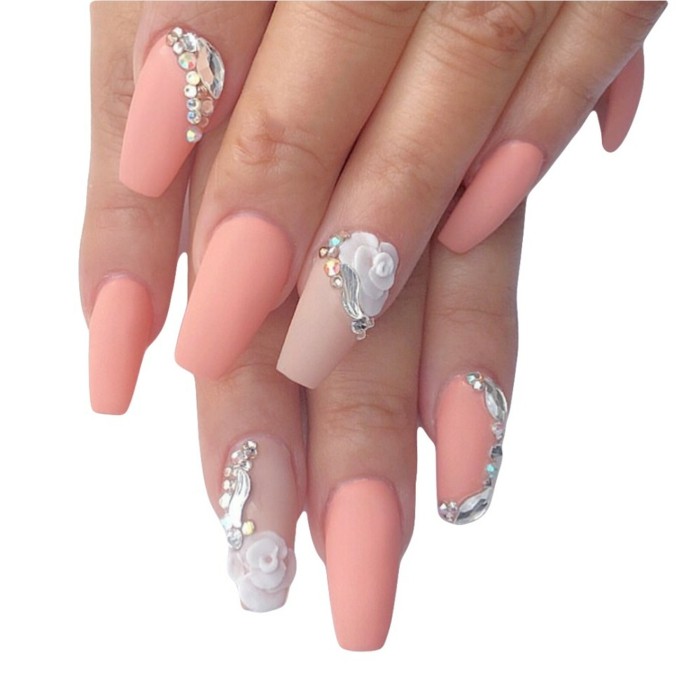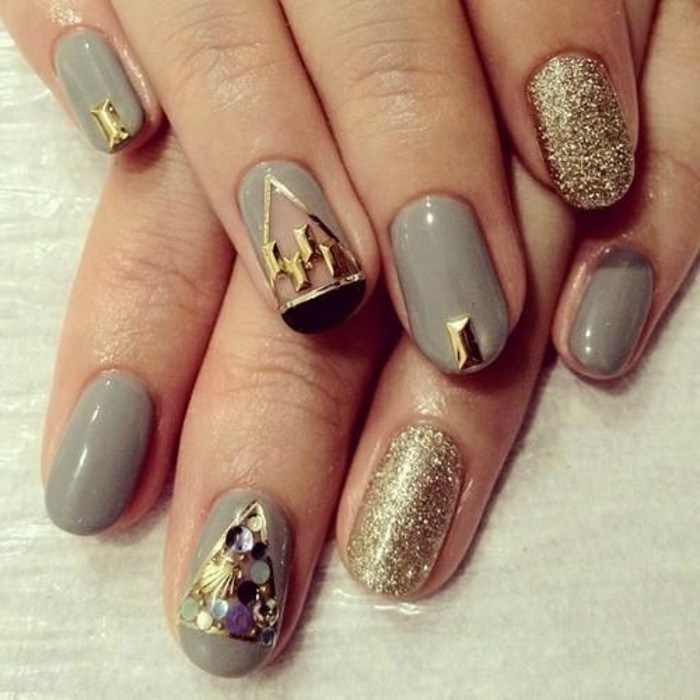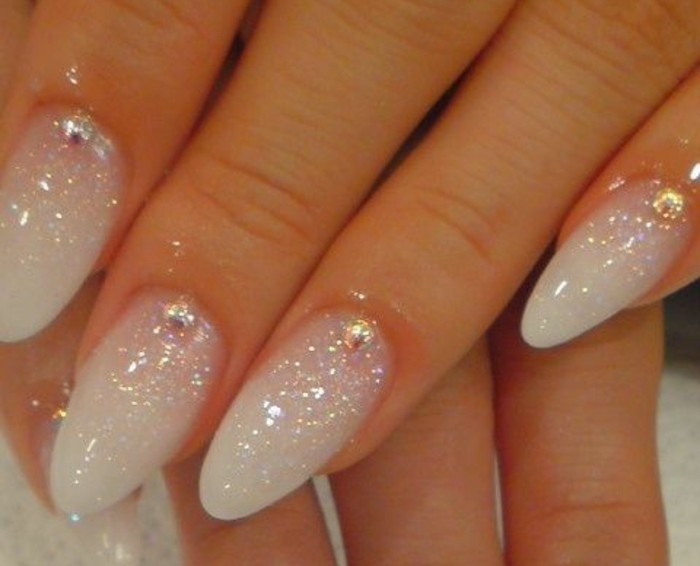 Nails, lips and eye make-up in matching colors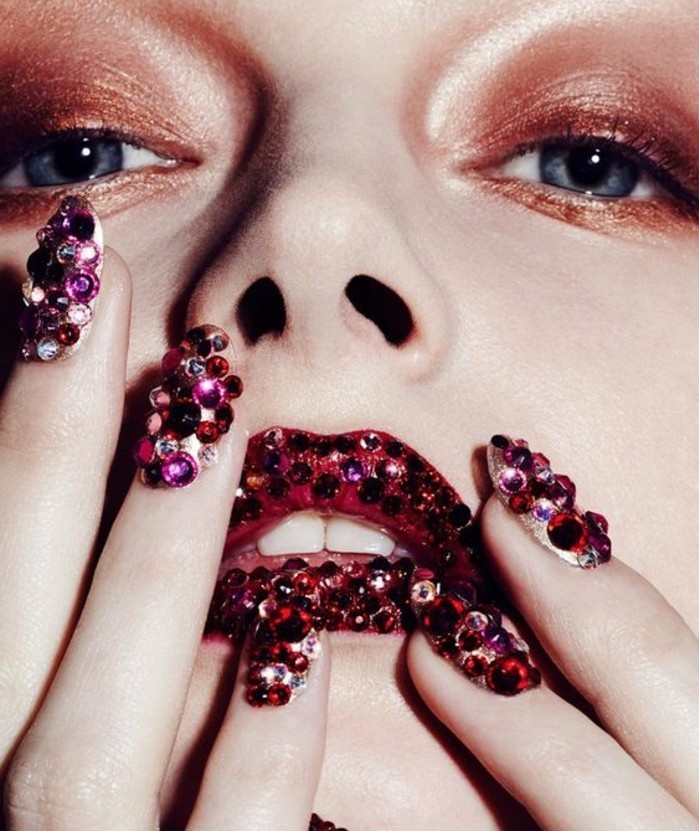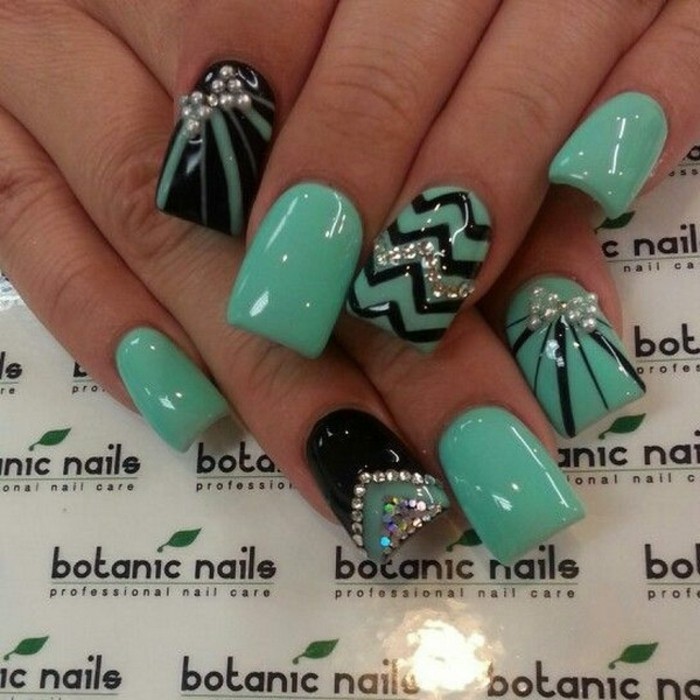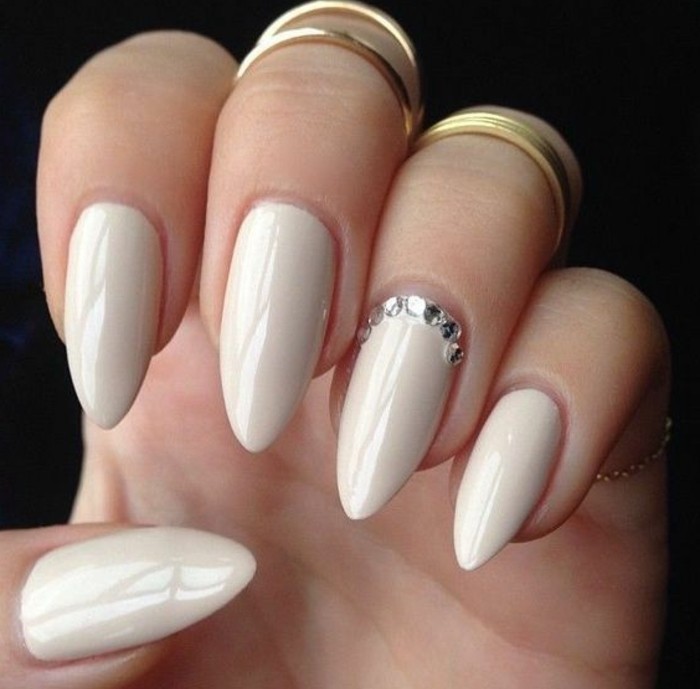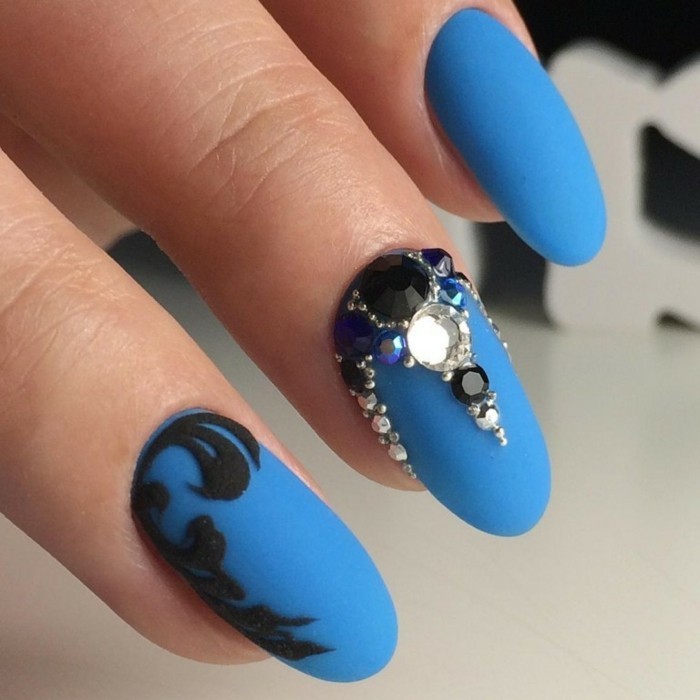 Here are some nail design ideas to inspire you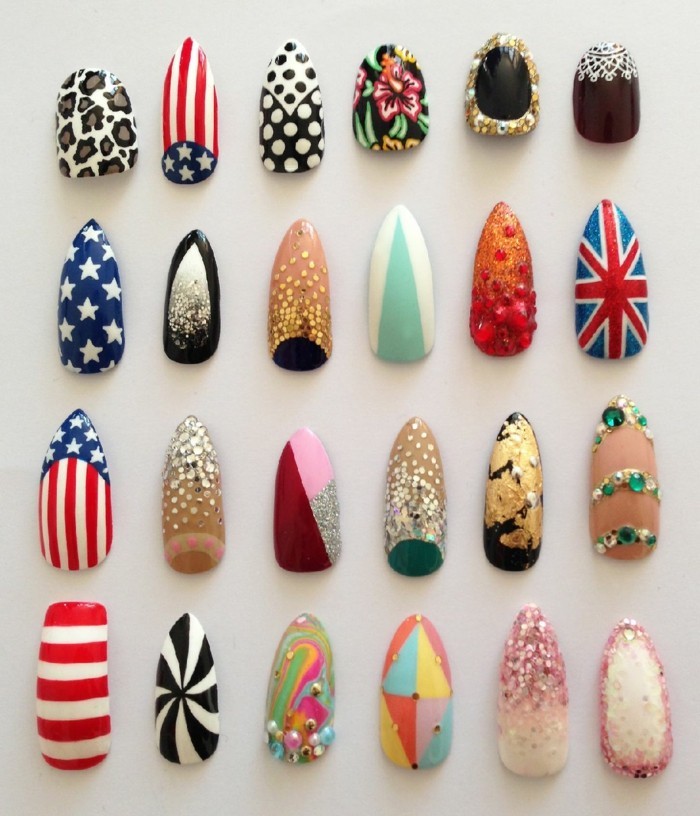 Nude nail polish with multicolored rhinestones accent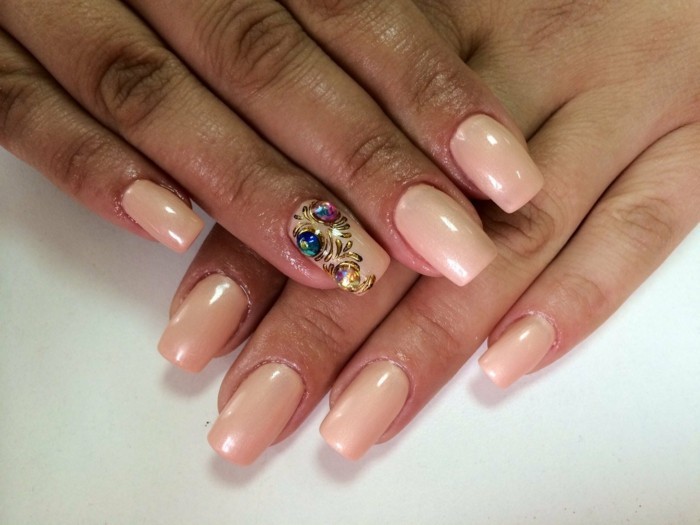 Eye-catching and elegant – the perfect nail look for a bride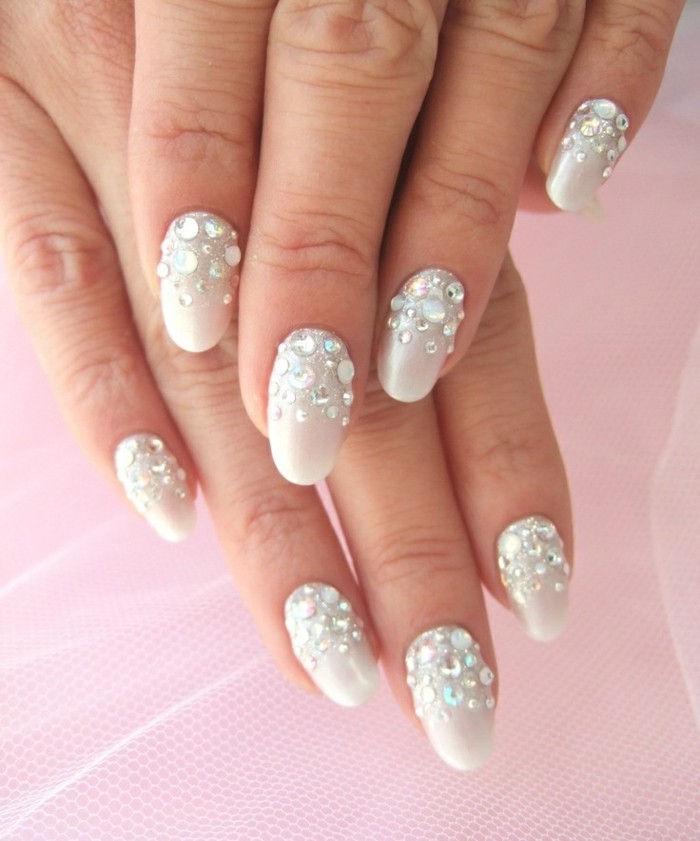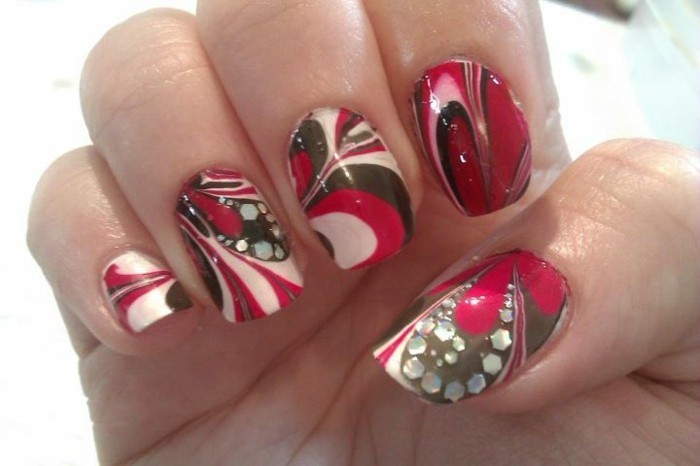 Red is always a good choice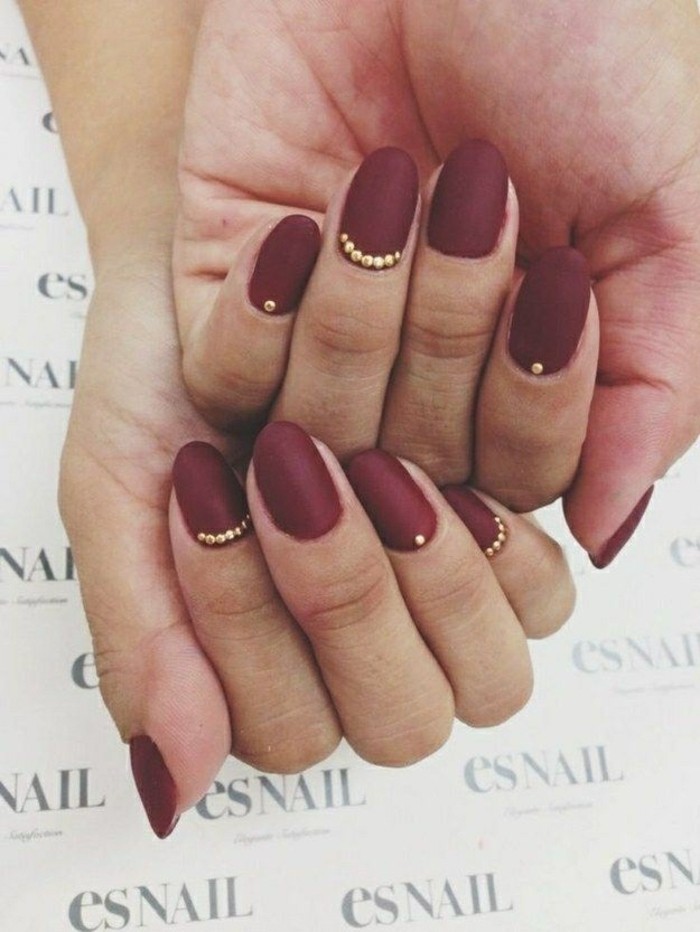 Love is in the air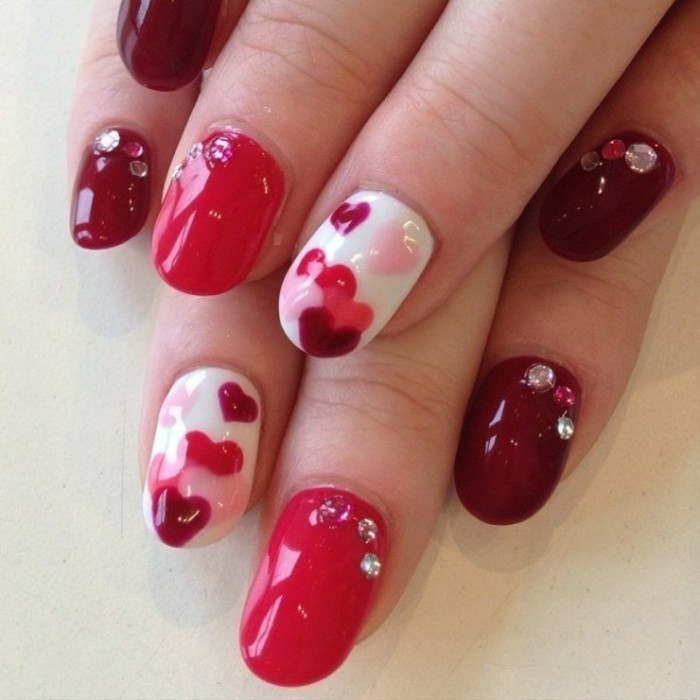 Mermaid nails are the new big manicure trend. Are you brave enough to try it?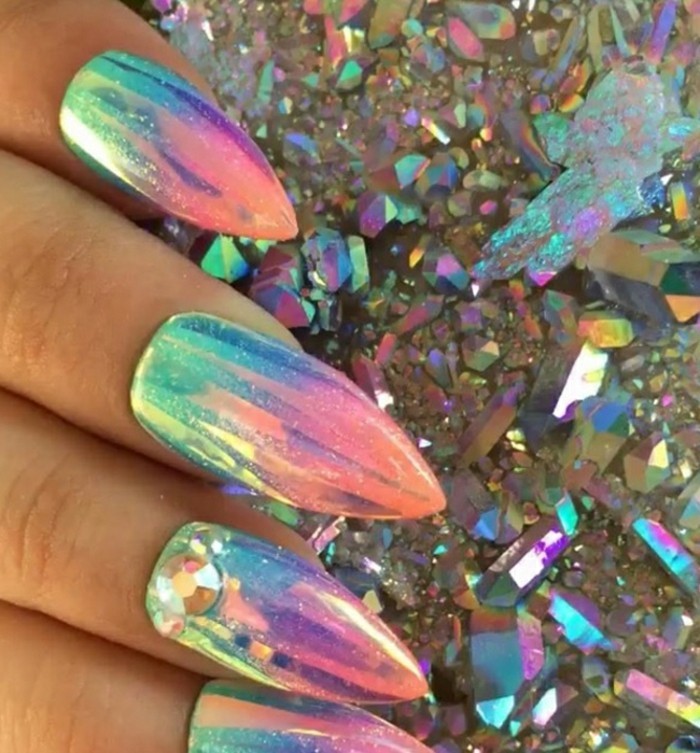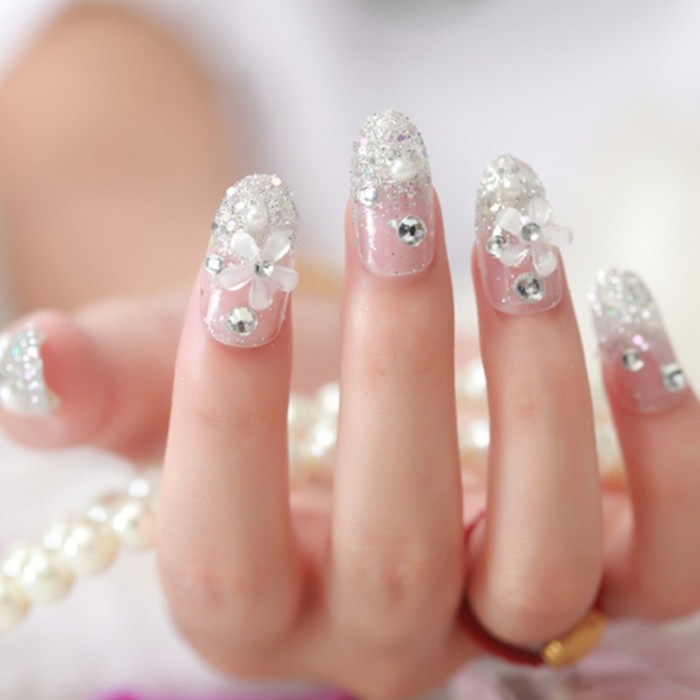 Rhinestones and pearls – a delicate, elegant and timeless look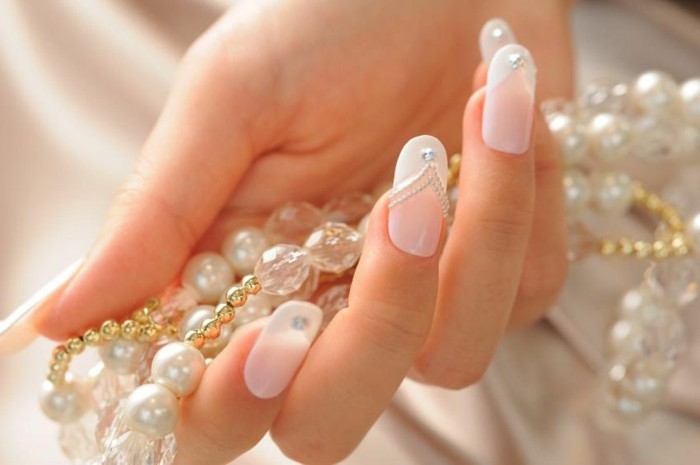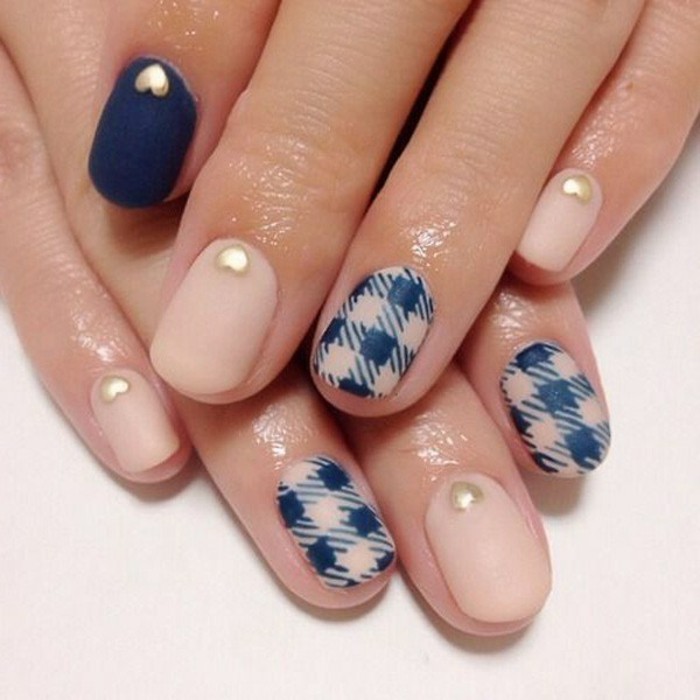 A tad too extravagant or just right? It's up for you to decide!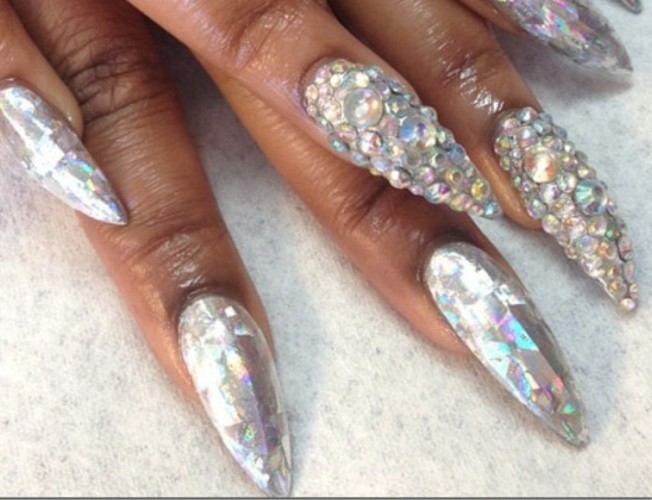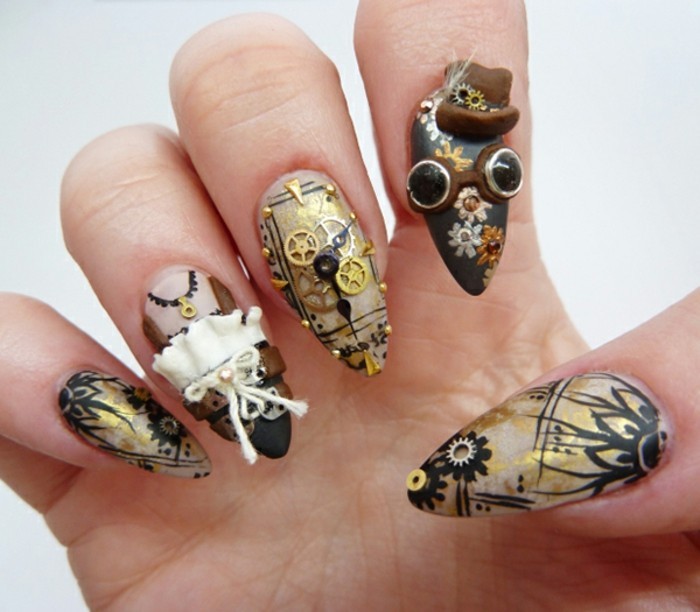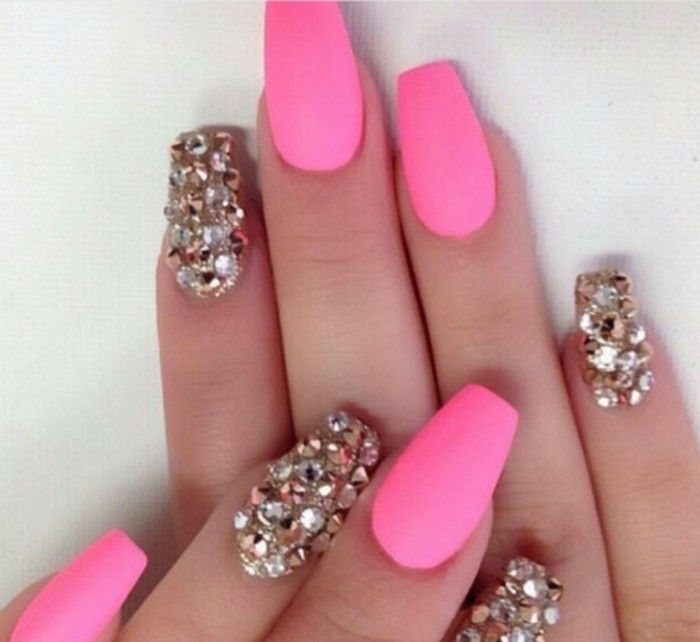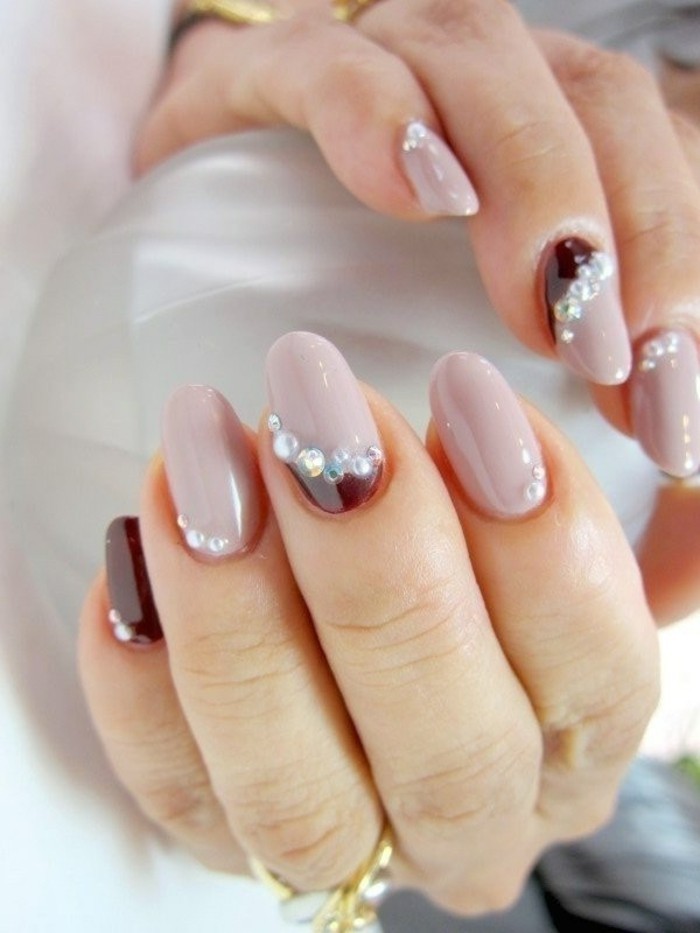 Pastel colors create a very cool and stylish effect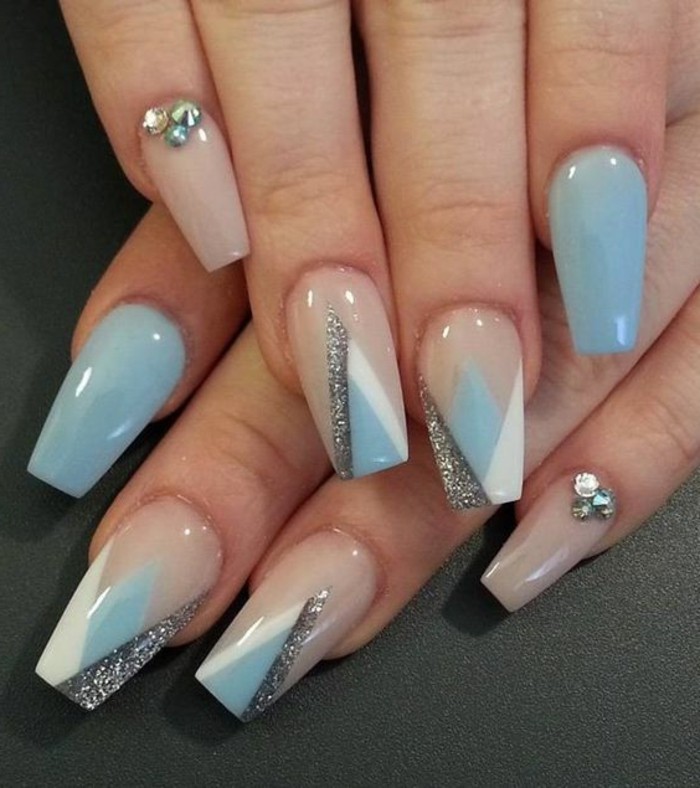 Go golden for an unforgettable, regal look