Fabrics for suits are synonymous with elegance
The suit is still considered the most elegant of clothing for a man, provided that the fabric for the suit, its colour and cut are appropriate for the occasion for which they were designed and chosen. It was in the 1930s that the form of the suit as we now know it was established and even today it is still considered an international standard respected by all high quality tailors and fashion houses.
Indeed, a good cut must be natural and must present the figure of the wearer in the best possible light.
As for colours, by tradition, they are dark blue, dark grey or very light grey and the inevitable black. These colours are de rigueur for those who practice a profession or are simply a safe choice acceptable for every occasion.
Last and not least the suit fabric. Today, unlike the last century, fabrics have become much lighter and more refined, enhanced by the fineness of the yarn and the quality materials with which they are woven, all characteristics that give character and personality, making them suitable to be classed as fabrics for suits.
Good fabrics make for amazing, stylish suits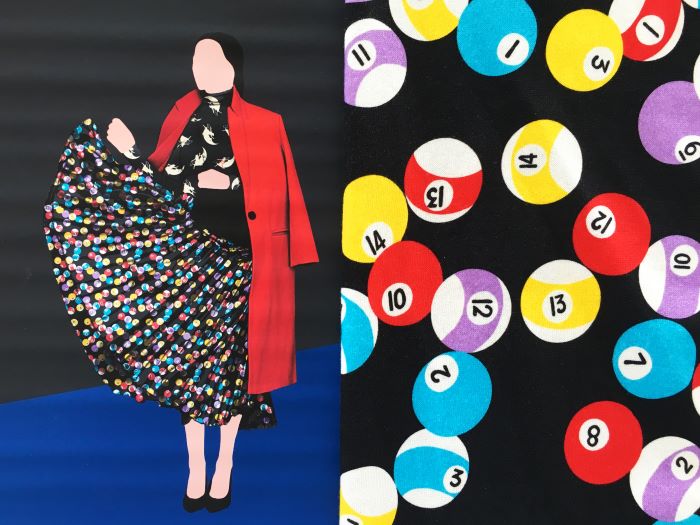 Elegance begins with the fabric for the suit
Having defined the features of the garment by means of the fabric, one cannot continue without touching on the issue of elegance. Despite the fact that the suit is a superficial element accessory to the person himself, thanks to its fabric, it is still relevant when it comes to the way elegance itself is interpreted.
Elegance and one of its direct components, appropriateness, are in fact contextual to the elements mentioned above, so that what is elegant in the morning may not be appropriate in the evening. What is considered stylish in the country, is not in the city, just as attire that is elegant at work is not so in what is generally referred to as free time.
Nor however, does elegance mean mental rigidity. In fact, with the exception of some basic rules, elegance in clothing, in its pure aesthetic sense, allows for at least some room for manoeuvre that in practical terms translates into the fact that to be elegant, a man must be measured and not trivial, managing to give a personal mark to one's clothing without descending into eccentricity or dandyism.
So once again we come back to the suit fabric, its colour and the cut, the selection of which determines that appropriateness in dress that leads to elegance.
A well-tailored suit can speak a thousand words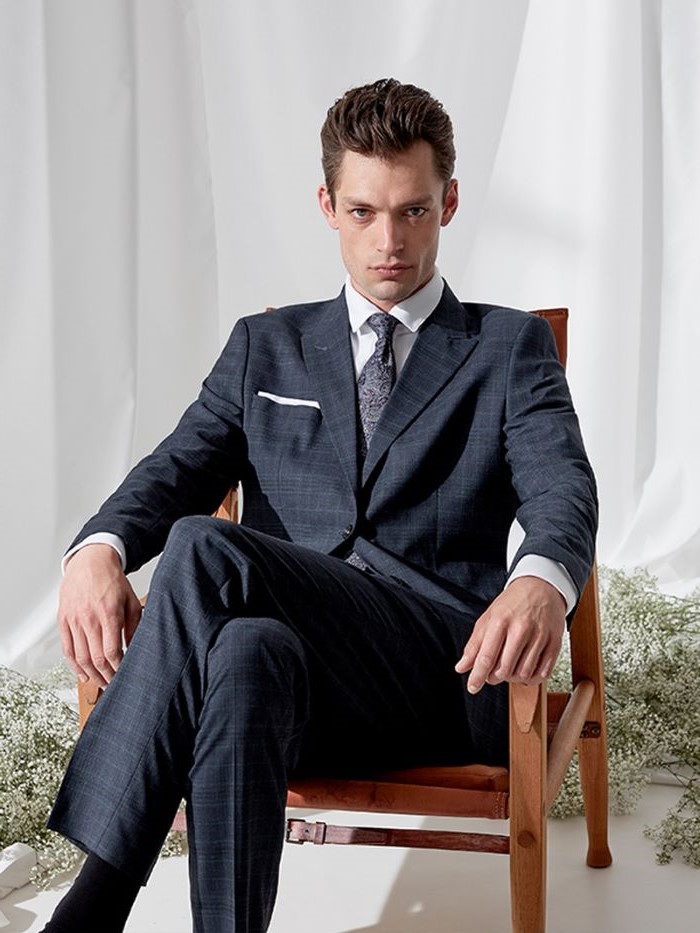 Classic types of suit fabric
Below is a brief list of fabrics for suits that, depending on the colour/design and the possible use for which they were created, lay the foundations for a correct definition of elegance.
The Prince of Wales, a distinctive fabric for suits whose intersecting motifs create the famous checkered pattern, is typically a winter fabric even if, increasingly, new variations are appearing both in terms of weight and types of fabric (flannel or mohair) as well as in colours and check patterns. If one is looking for an appropriate cut for this fabric, it is not really suitable for making a double-breasted whereas it is perfect for making Italian-cut jackets. It can be defined as a fabric with a strong character that will make the suit sophisticated but not rigidly formal, even in the most sombre of occasions.
The Prince of Wales fabric is very popular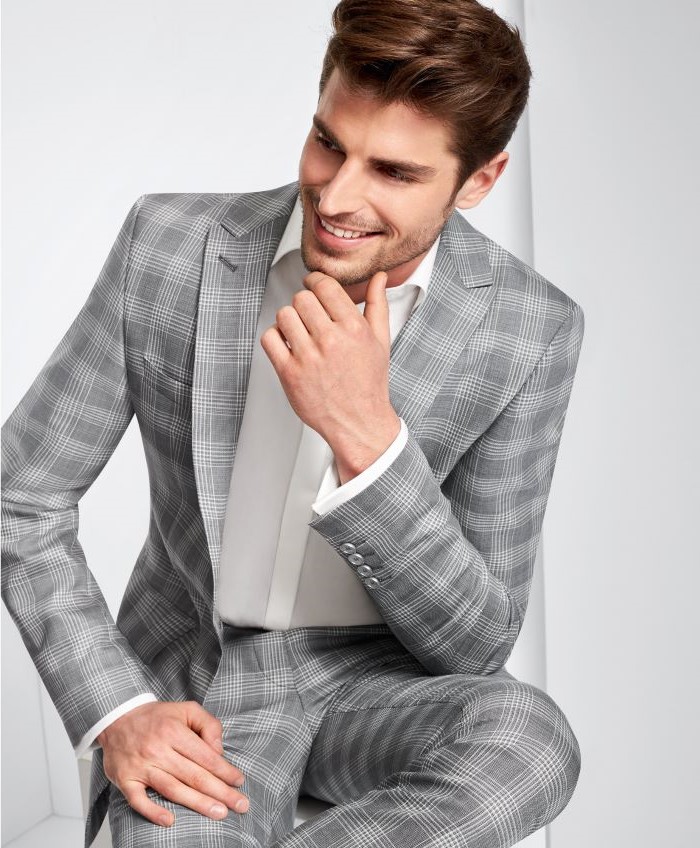 Flannel is undoubtedly the most elegant of fabrics thanks to a series of features between wefts and warps. This suit fabric is more "furry" than worsted fabrics, giving it a softer touch and in the classic grey tone, thanks to a chiaroscuro effect, it acquires a marbled effect which is the most evident characteristic of flannel. Generally used in the autumn and winter seasons, it is perfect for making suits, non-matching trousers, and blazers.
Grisaille is a fabric obtained by alternating light and dark threads in the weave to generate a transversal ladder pattern that plays on the shades of grey, from which it also takes its name. It is a suit fabric that is ideal for the work environment, while at the same time never being either flashy or banal. Perfect for single-breasted suits, including three piece, it is also appropriate for double-breasted.
Grisaille will forever be stylish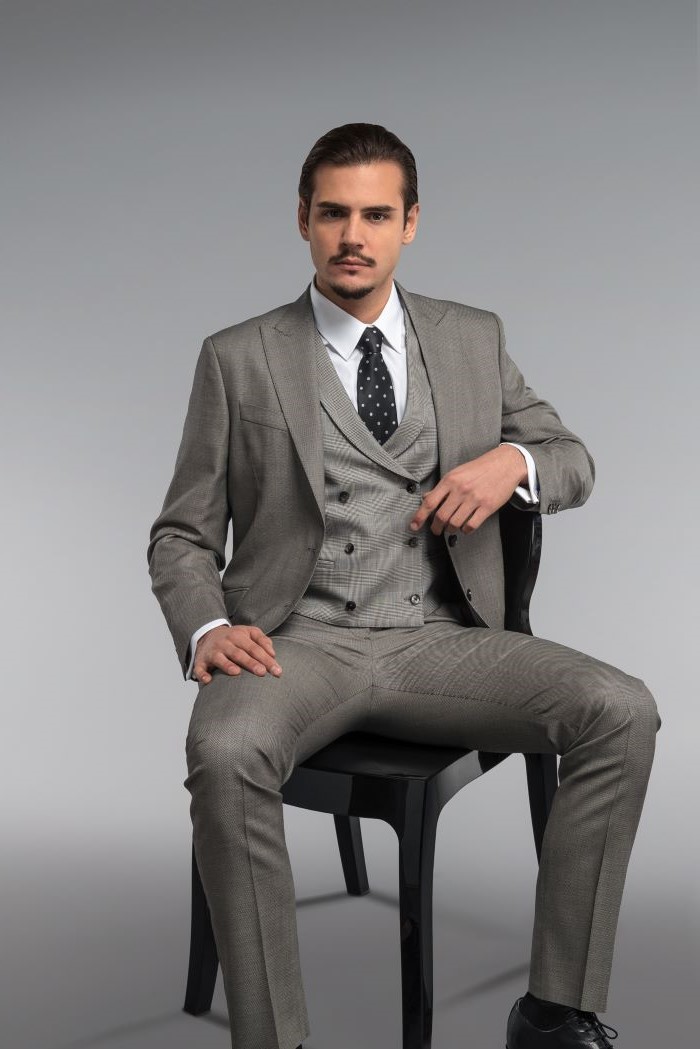 The last suit fabric, whose very DNA carries the genetic code for elegance, is the classic partridge eye, recognisable above all by the classic lighter small dots set against a darker background, that are created by alternating pairs of light and dark threads. A suit made with this fabric is decidedly a business suit, in shades of either grey or blue that are not too dark. Thanks to its adaptability, this suit fabric is also suitable for making three piece single-breasted suits (including the waistcoat) but can also be used for double-breasted suits.
So will the partridge eye fabric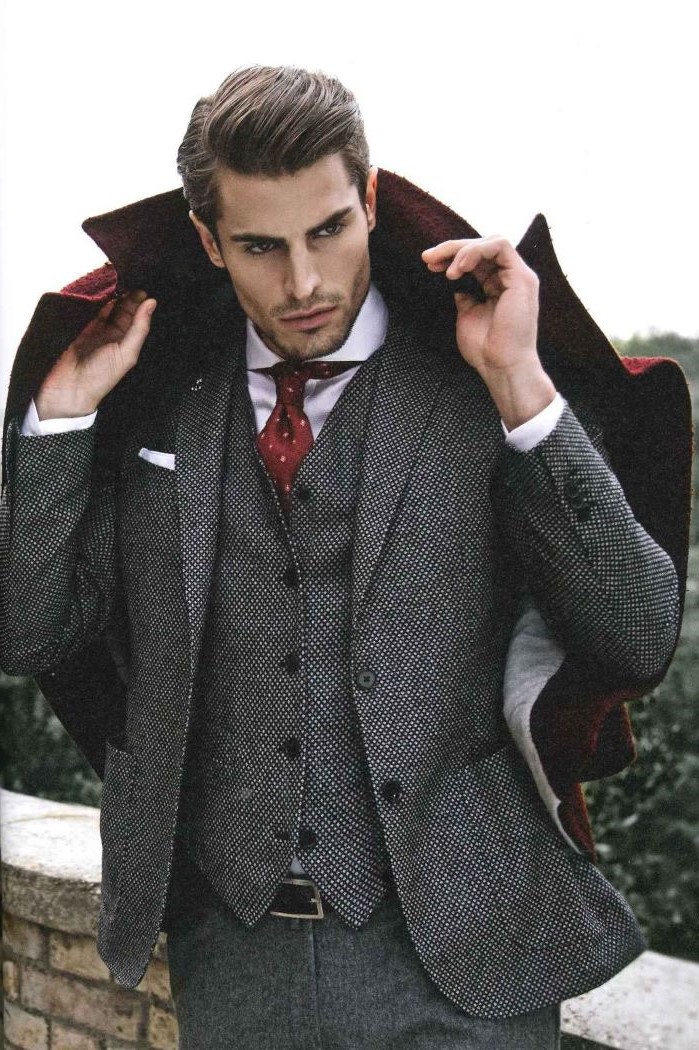 For more detailed information, please refer to the in-depth article on "Fabrics for suits, when the material takes shape" by Ratti, one of today's worldwide leaders in the production of high-end fabrics and accessories.