80 cute summer outfits to rock in 2021
No matter where you are in the world, you are most definitely looking forward to the hot summer days! Especially, after most of us spent the last few months locked away, quarantining at home. I don't know about you, but we entered quarantine when it was still winter. It was cold outside and we were enjoying our comfy sweaters. And, lo and behold, all of a sudden it is summer. So, it is time to look through our wardrobe, put away those knitted sweaters and coats and refresh it with cool summer clothes. Which is why, today, we have prepared an article, which is going to inspire you to go shopping as soon as possible. Browse through our gallery of cute summer outfits and go grab yourself some trendy purchases.
Take an example from Bella Hadid and Hailey Bieber – white is the color of the summer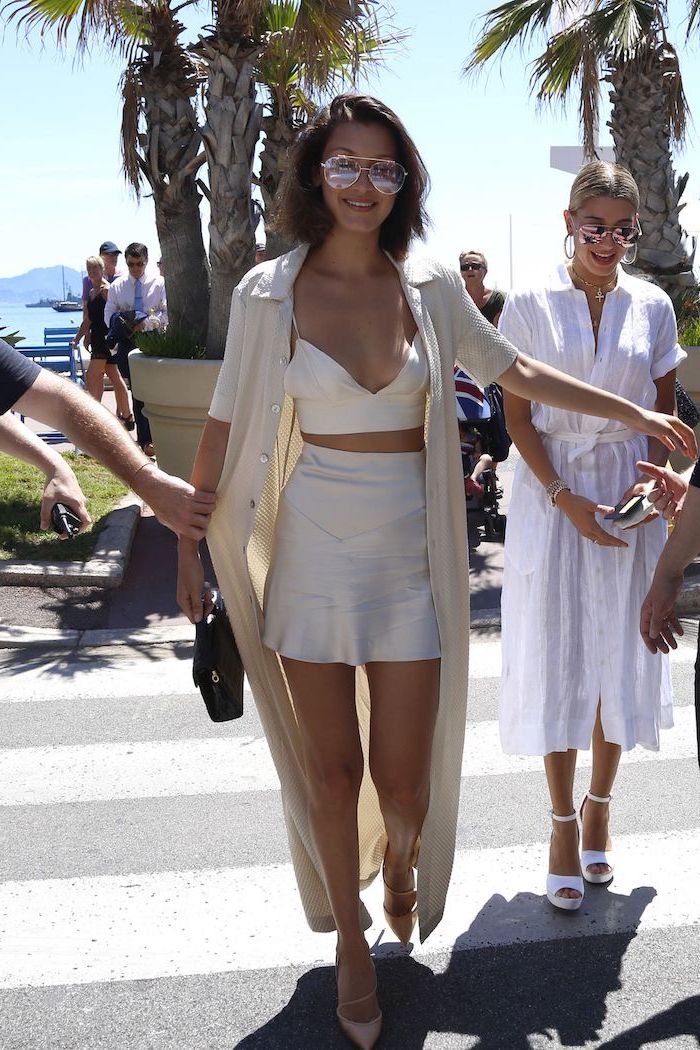 What are the trends for cute summer outfits in 2021?
Trends come and go! Each season it seems like all of the fashion magazines flood us with all types of different trends. There are, however, a few staples of the summer season, which we are going to discuss today.
Dresses
Summer is the season of dresses and there are a few types you definitely need to be on the lookout for. First and foremost – floral dresses. Flowers are the most popular print during the summer season. What's more, free flowing dresses are preferred, because they keep you fresh and looking gorgeous, of course. Whether it's short, midi or long, dresses are a must in your summer wardrobe. If you are looking for something that is a bit more business casual, linen or cotton wrap around dresses are a great choice.
Dresses of any kind should be your go-to outfit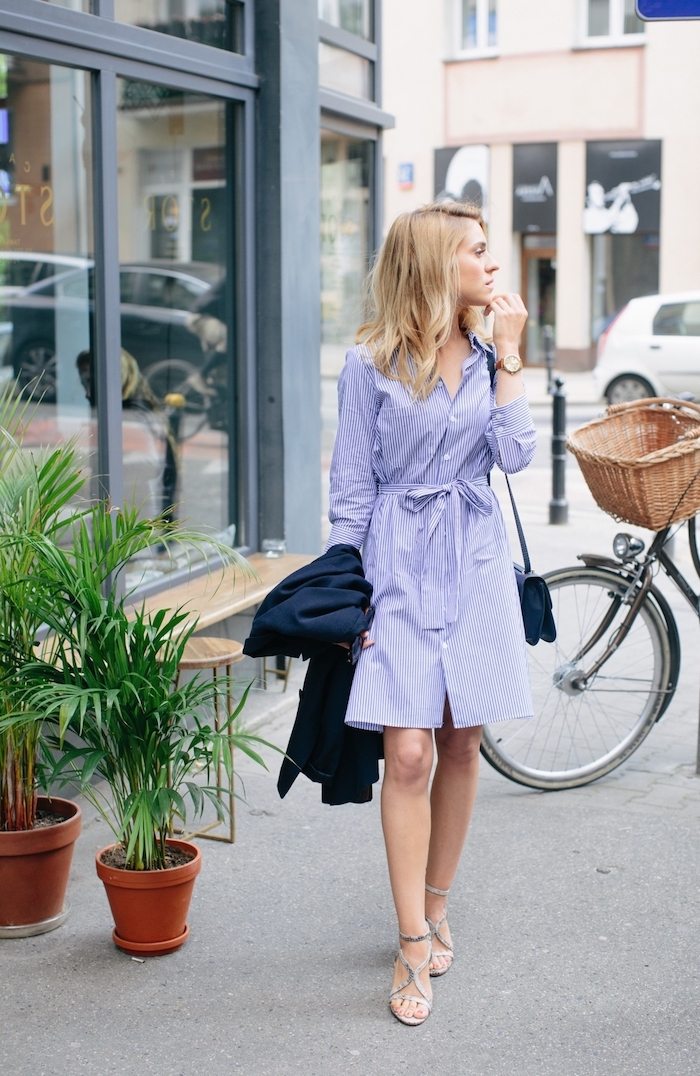 Jeans and a white top
The all-time great summer combination. Ripped jeans are, of course preferred, since they will keep it airy during the hot days. Plain white t-shirt, flowy white top, or even a white crop top, are all great pieces of clothing you can pair with a pair of nice jeans.
Ripped jeans with a top with bare back – the perfect and easiest summer outfit combination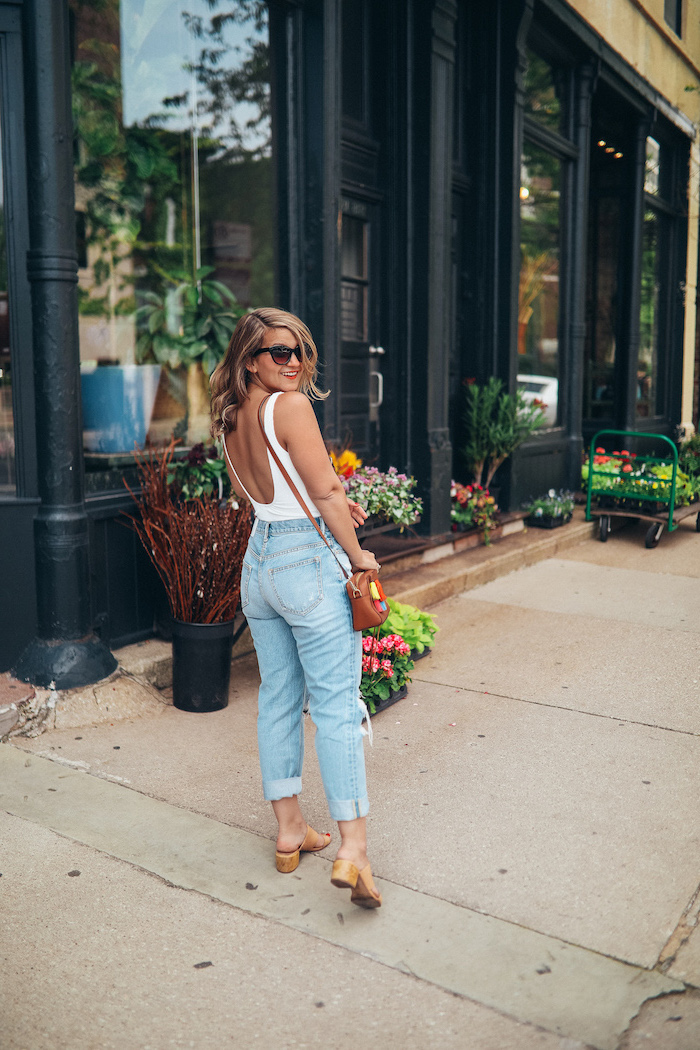 Strapless flowy top plus a nice pair of jeans and heels equals a good look for a date night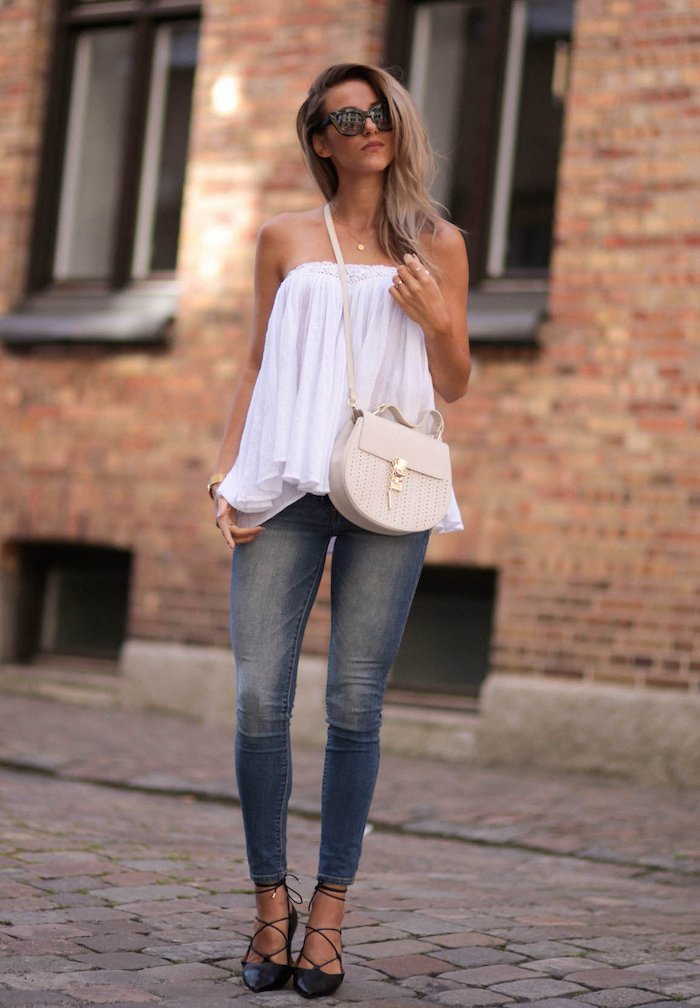 Wide fit cotton trousers with a nice print are super trendy
What's more, they can be paired with anything – crop top, cotton or linen shirt tucked into them, simple tops or t-shirts. Same goes for shoes, you can pair them with sandals, heels or even trainers. These types of trousers are good for summer because of the airy and soft material they are made of.
Here is an example of a cute summer outfit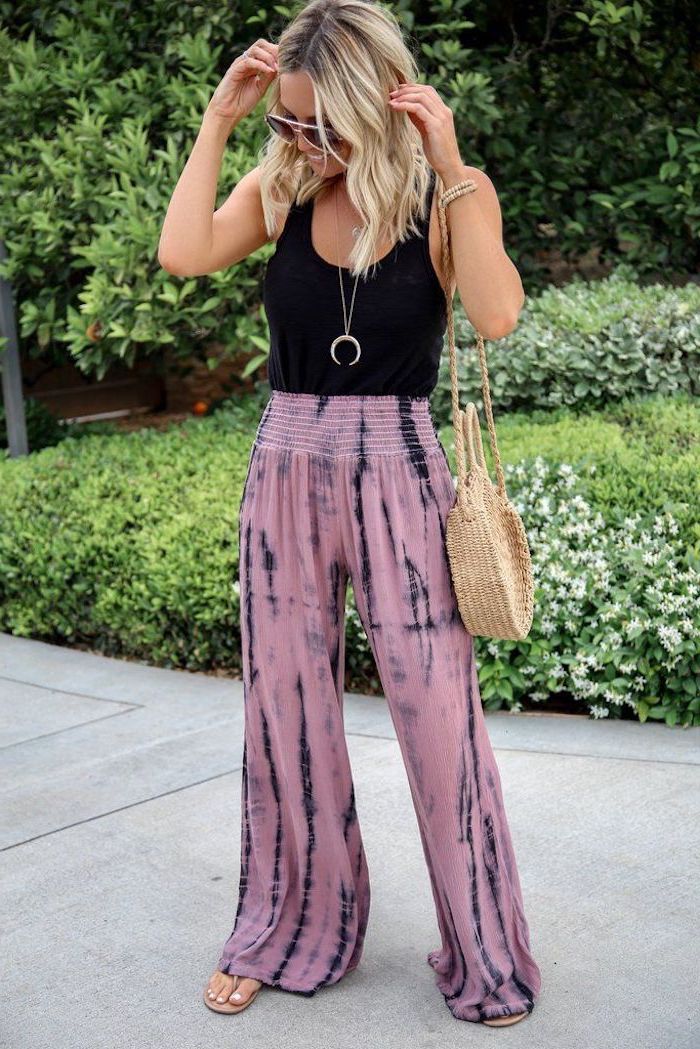 Matching skirt + crop top – perfect summer outfit
Skirt and crop top in general is a great combination for the summer. When the prints or colors match, however, it is even better. Not only do you feel as if you are wearing a dress, but you are also showing a bit more skin. Isn't that perfect? You need to show off that tan, after all.
Even a plain white combination can still look super stylish and minimalistic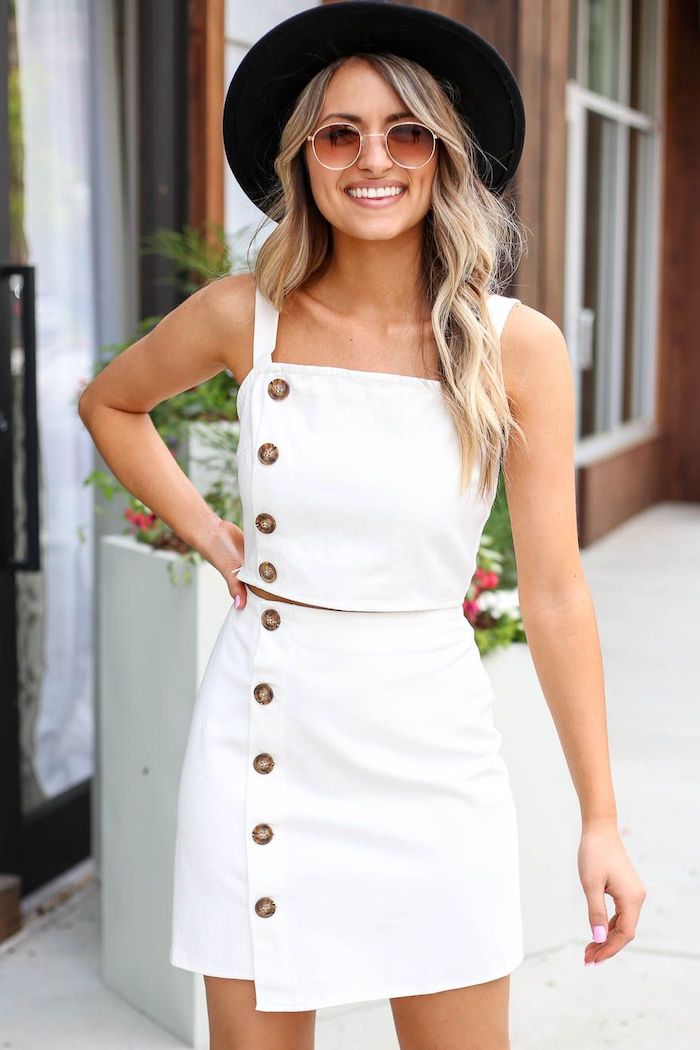 Flowy skirts with tucked in tops are an everyday must!
If you are looking for the airy and fresh feeling, this combo is perfect for you. A flowy skirt, whether monochromatic or with a nice print, paired with a simple top, tucked inside, is a look that is super achieved. What's more, it can be paired with virtually any type of shoe. If you are going for a more sporty and casual look, go for trainers. Flats and heels are a good option for the business casual, or even flat sandals.
Let the sunshine in with a nice skirt + top combo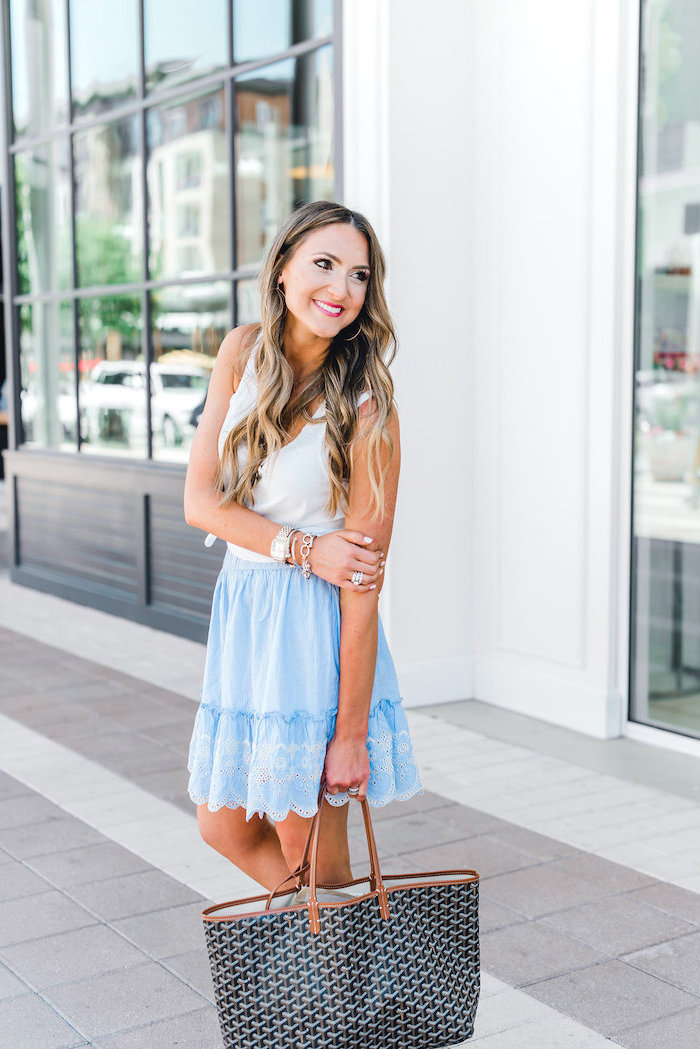 Jumpsuits in eye-catching colors
We already said that white is the color of the summer. You shouldn't be afraid of eye-catching colors, though. And what better way to show them off than a cotton or linen jumpsuit in a cool print in vibrant colors.
Just look at this color combination and tell me you are not totally in love with it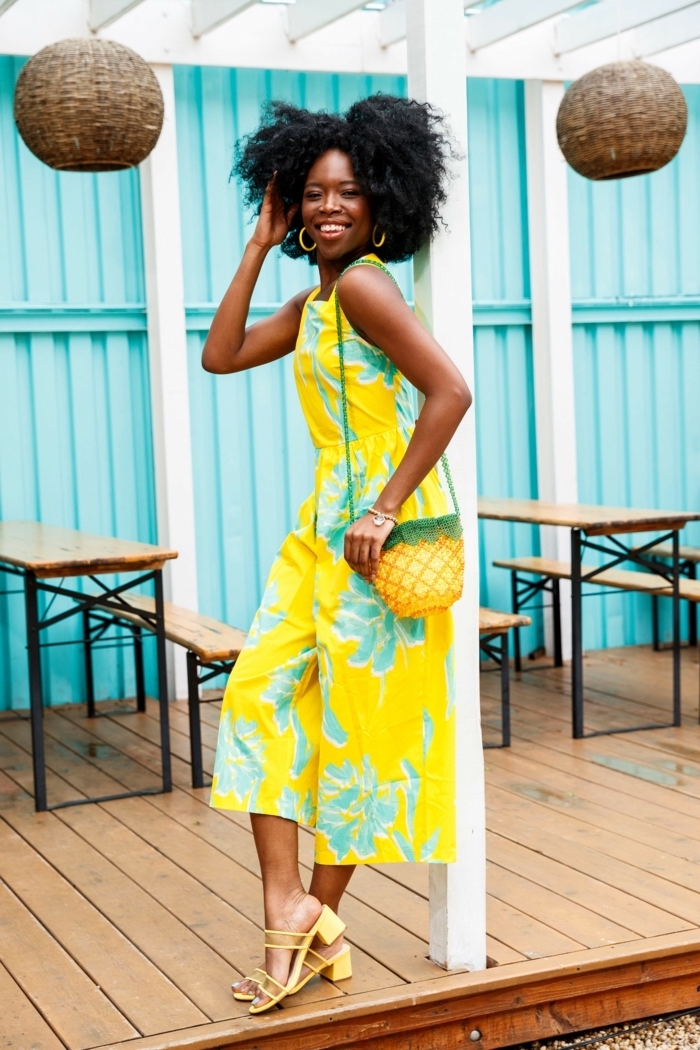 Denim shorts and a cool top – simple everyday summer outfit
A summer outfit as old as times. Denim shorts are probably the most popular piece of clothing for the summer. The good news is that nowadays there are so many different versions of them, which gives you so many more options. They are also probably one of the most versatile pieces of clothing. They can be paired with absolutely everything and can look good with any type of shoe for any occasion.
Denim shorts, white crop top, camo jacket and combat boots – trendy and stylish
Here's a more romantic take on denim shorts, paired with a flowy linen top and wedge sandals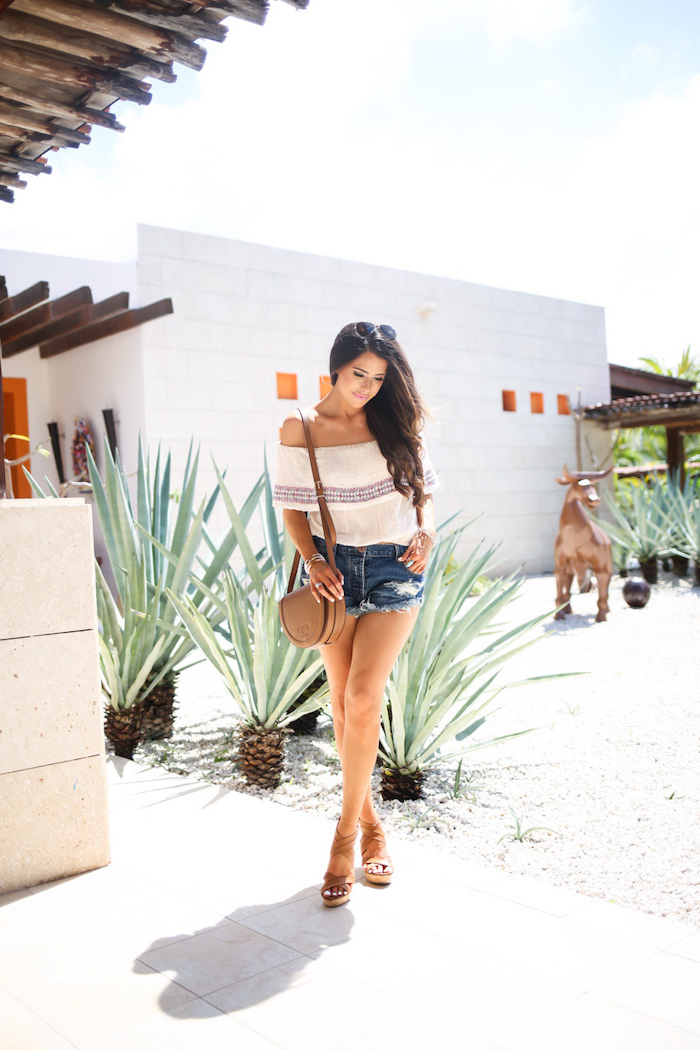 What are the trendiest colors for 2020?
Okay, so we are going to say it again – your summer wardrobe should be filled with white clothes. This is the most airy, fresh and trendy color of the summer and it gives us this boho feeling. Furthermore, it can be paired with everything and used in many different ways. When it comes to prints, flowers and animal prints are super trendy. Bright, vibrant and even neon colors are for the risk-takers. Yellow, blue, pink, choice is yours. Many people also prefer neutral colors, which are also perfect for the hot weather – nude, beige and who says black is only for the winter. So, now that you know all those things, grab a few ideas from our gallery and enjoy your shopping spree!
White and floral – the perfect combination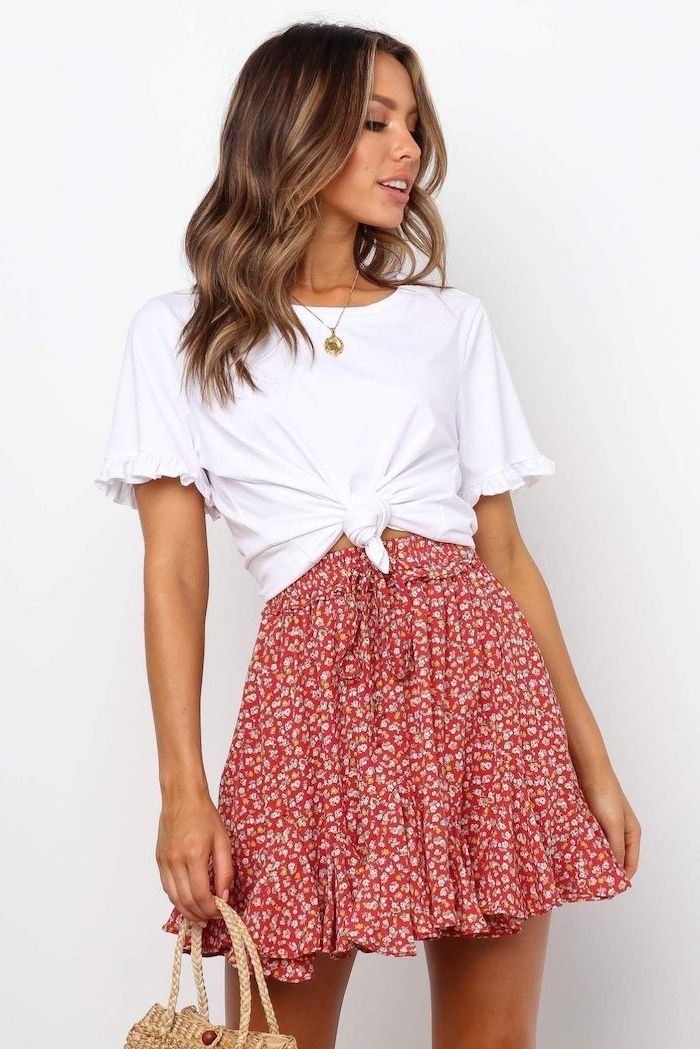 Perfect everyday outfit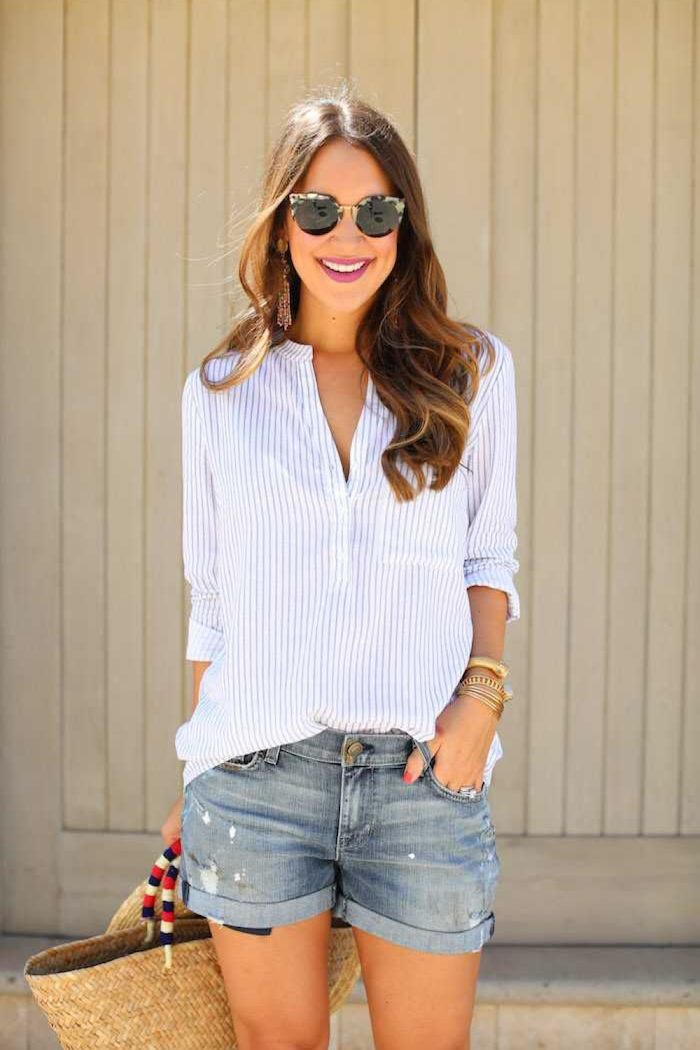 This dress is so versatile – it can be an everyday dress, a beach dress or even a date night dress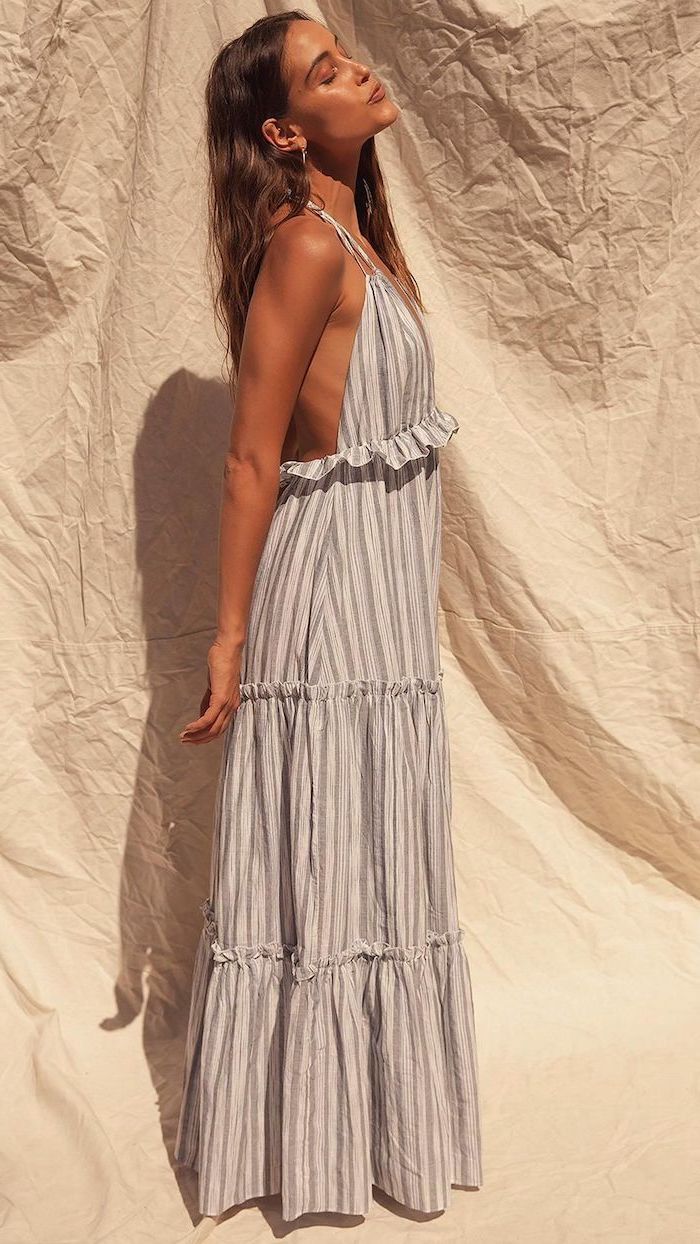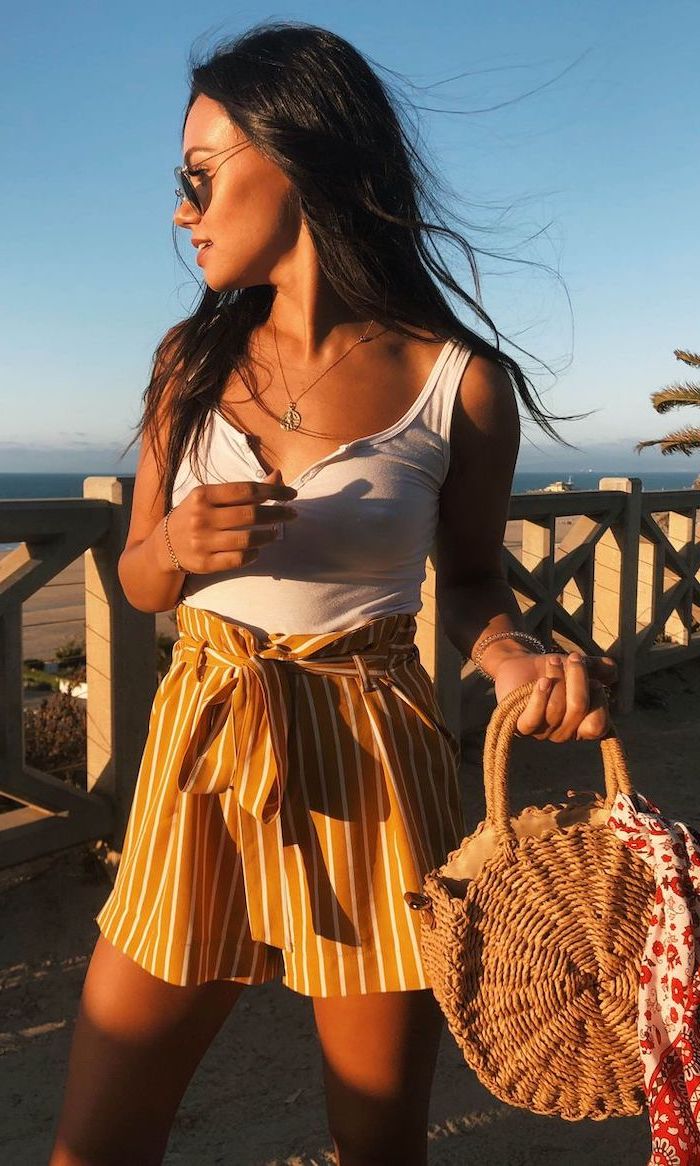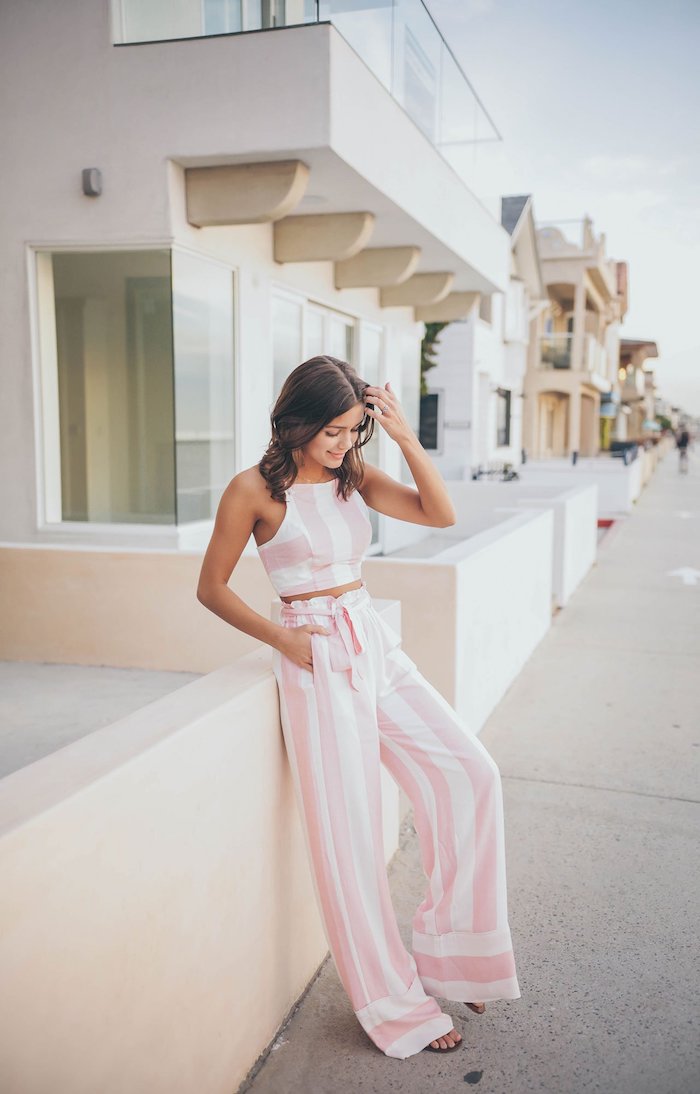 White lace gives you that summer boho feeling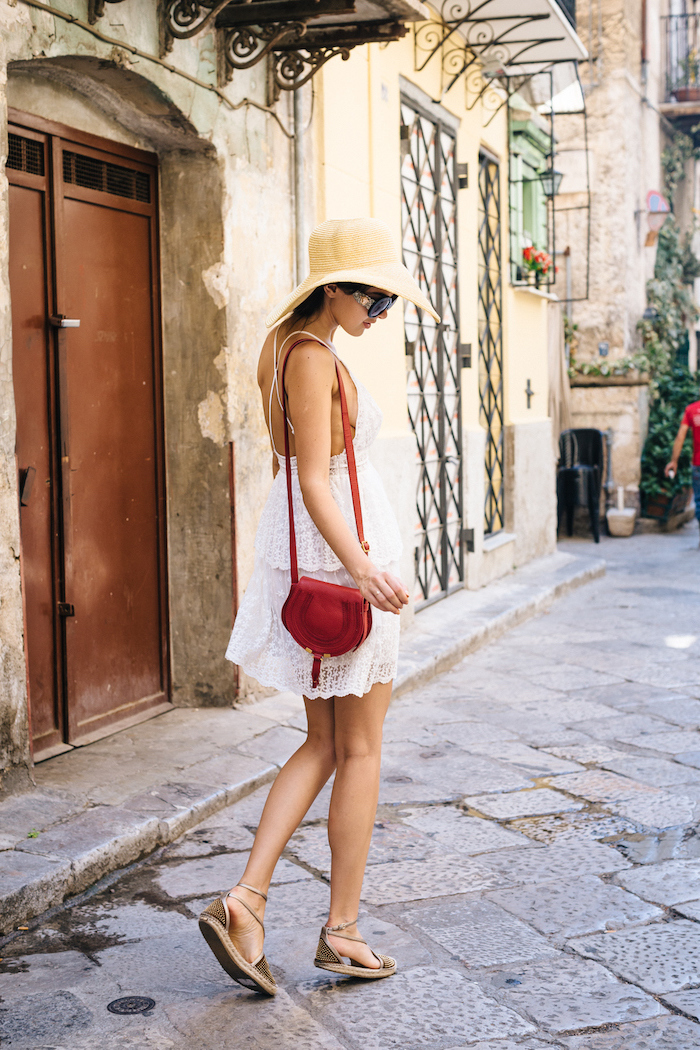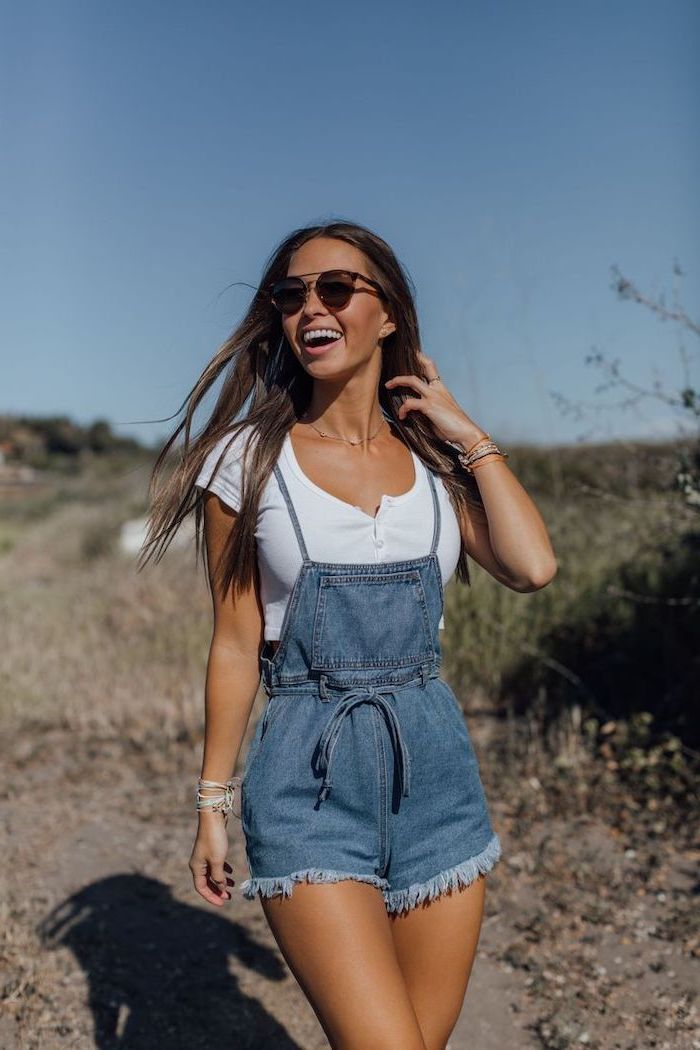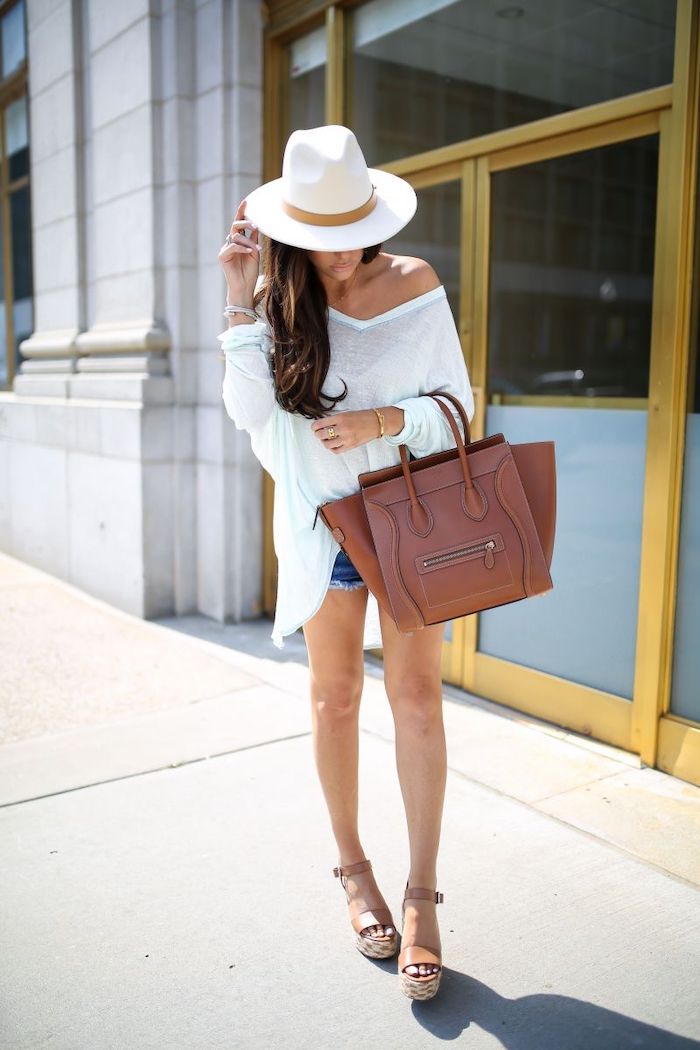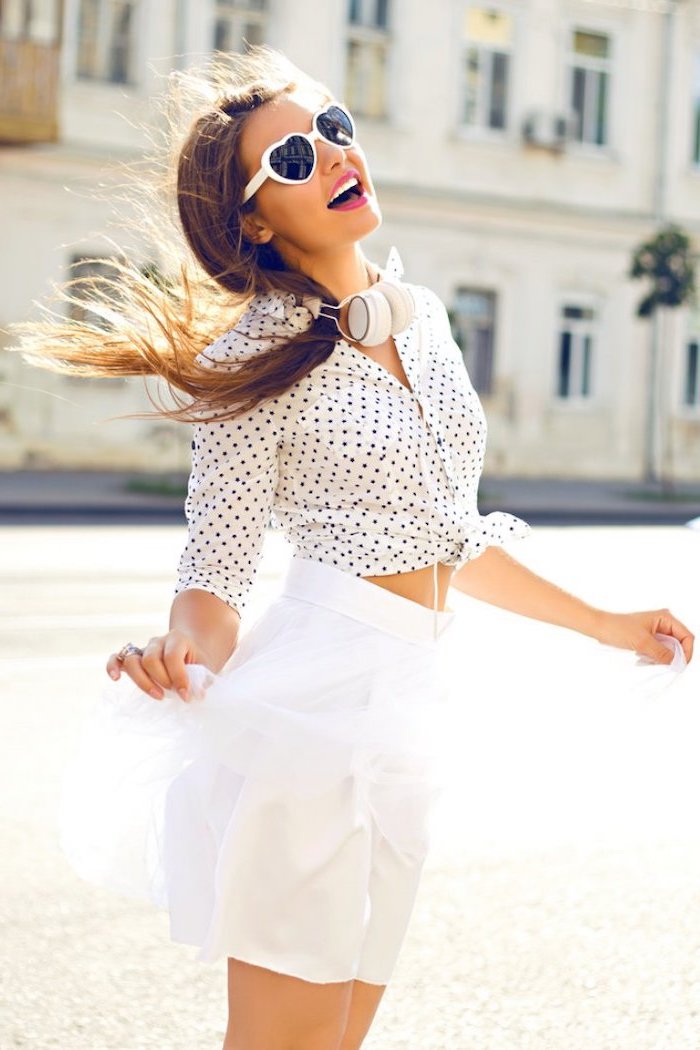 Summer is the perfect season for trying out vibrant colors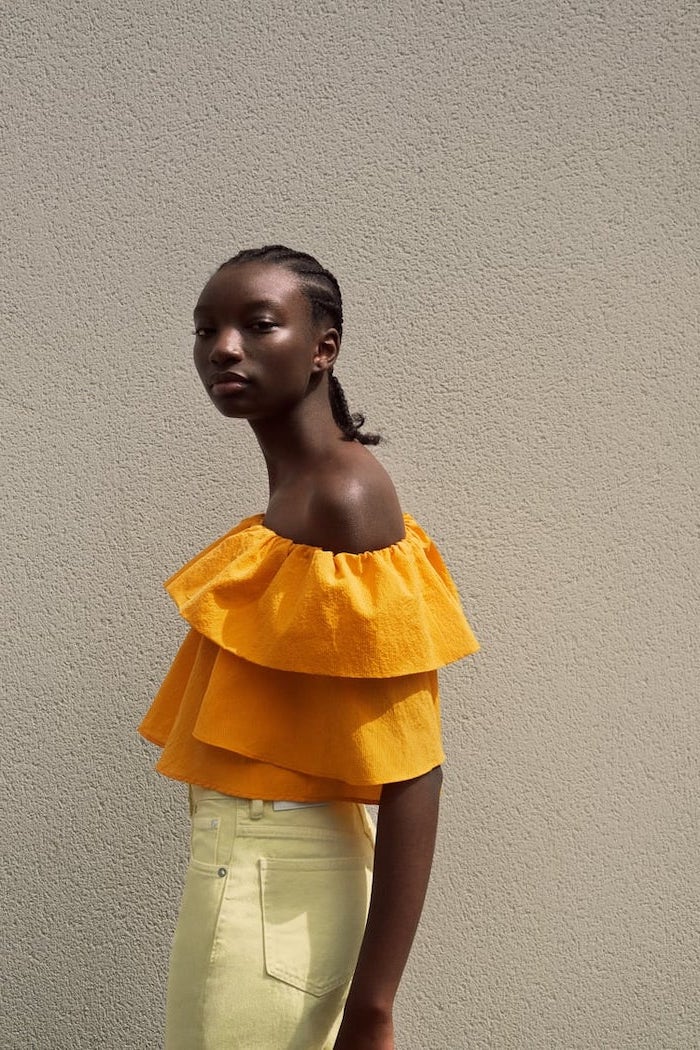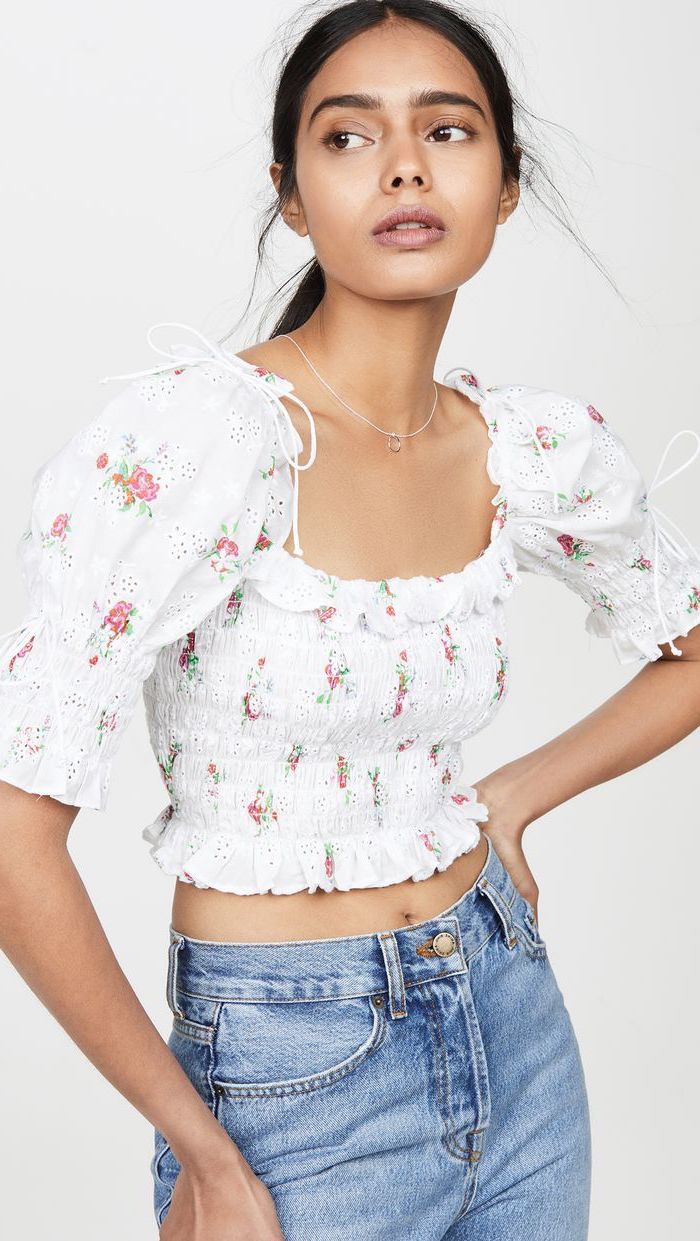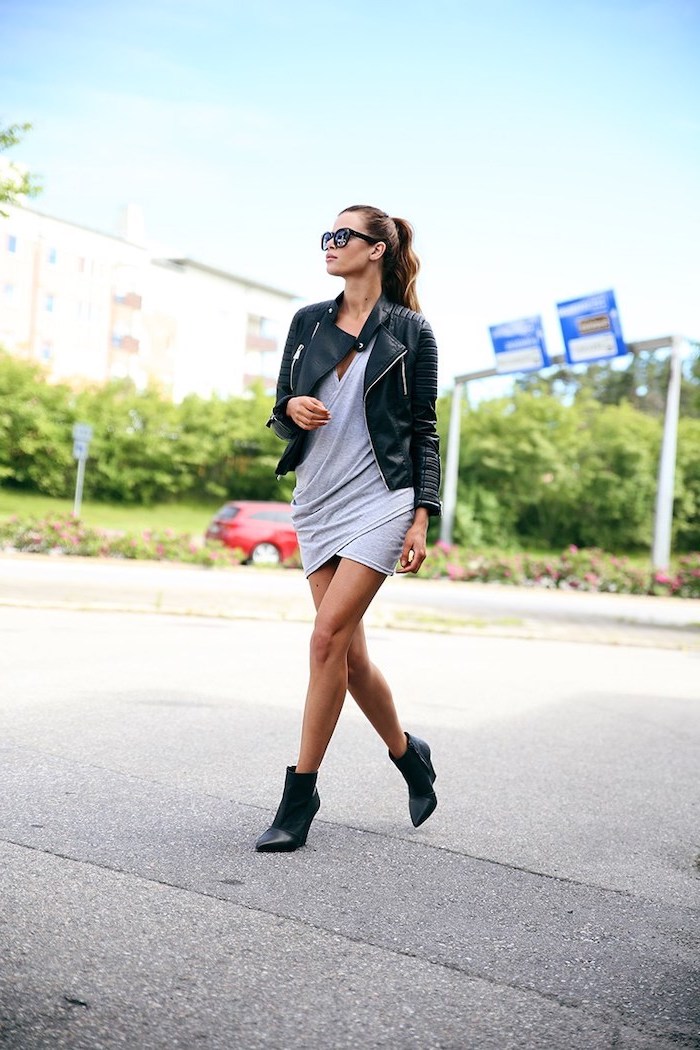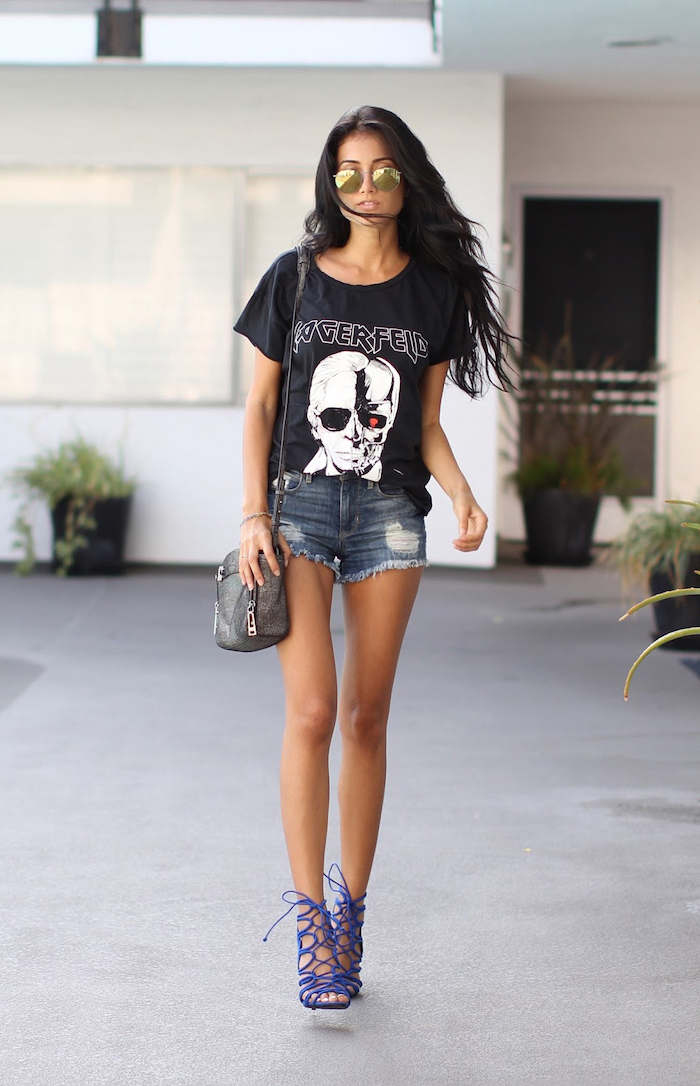 Denim will always be trendy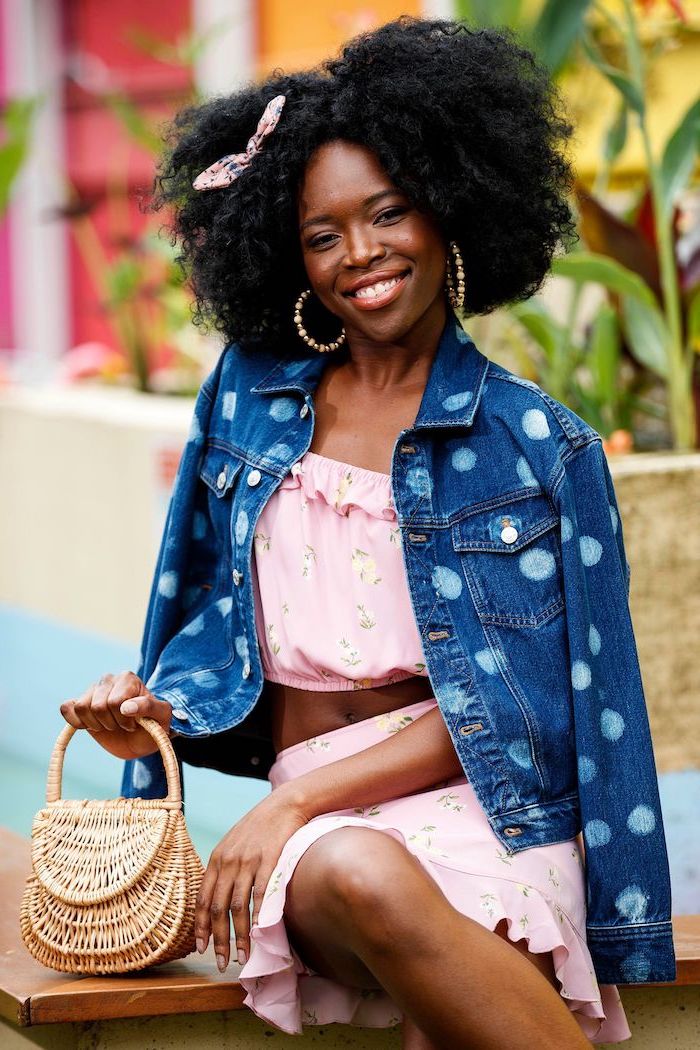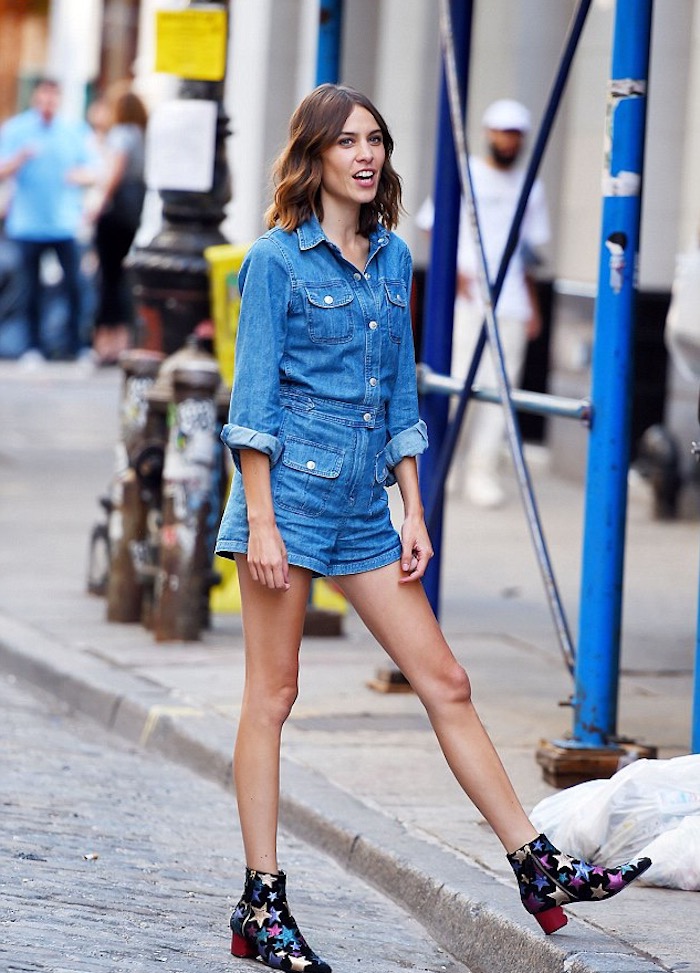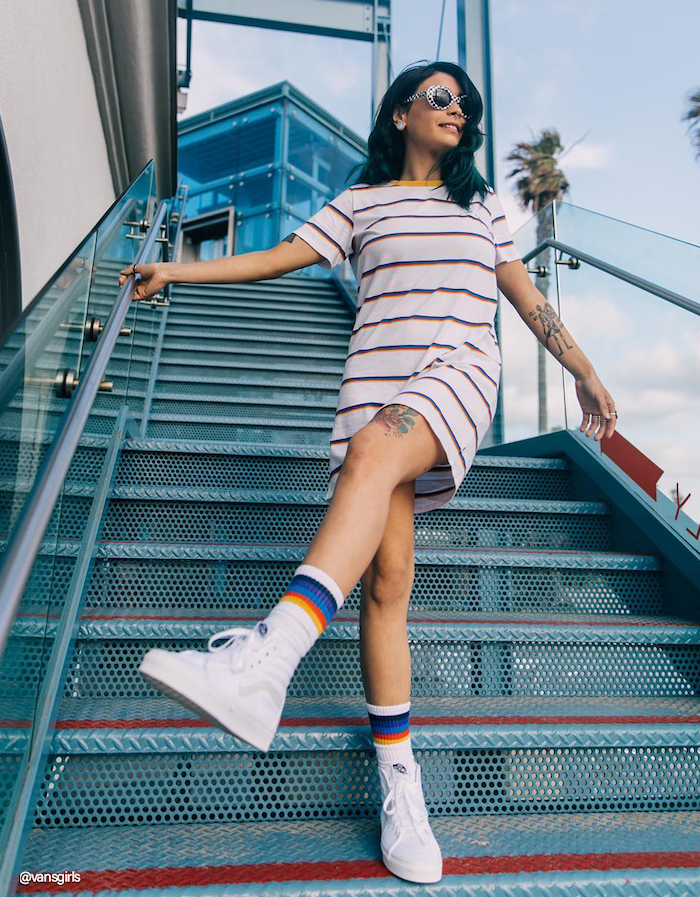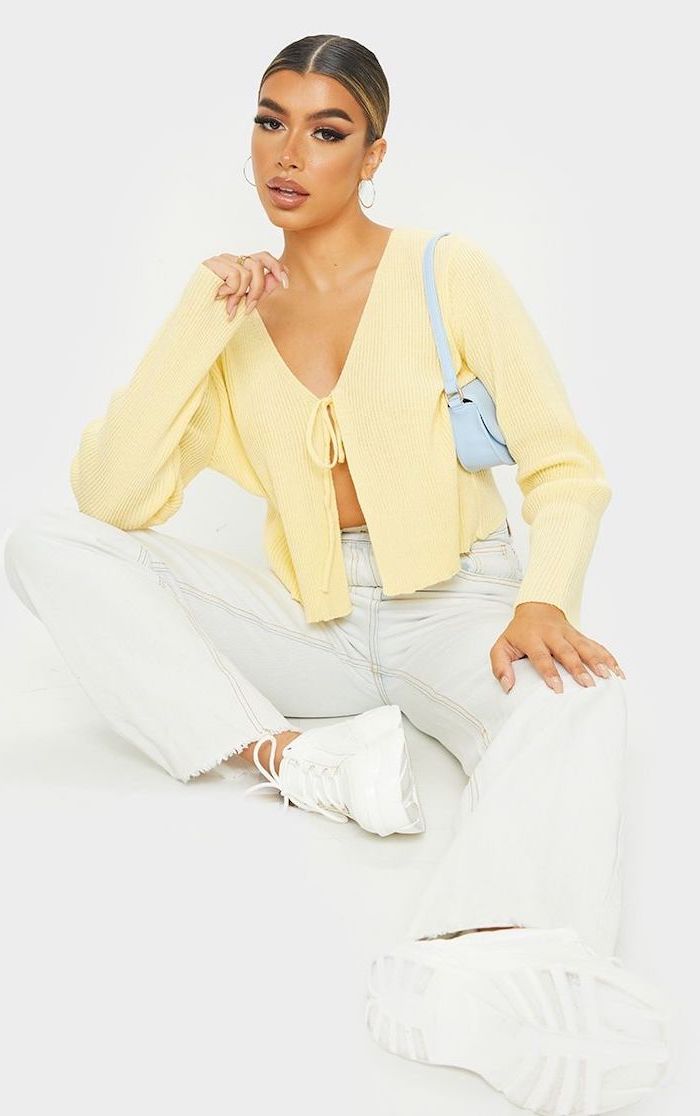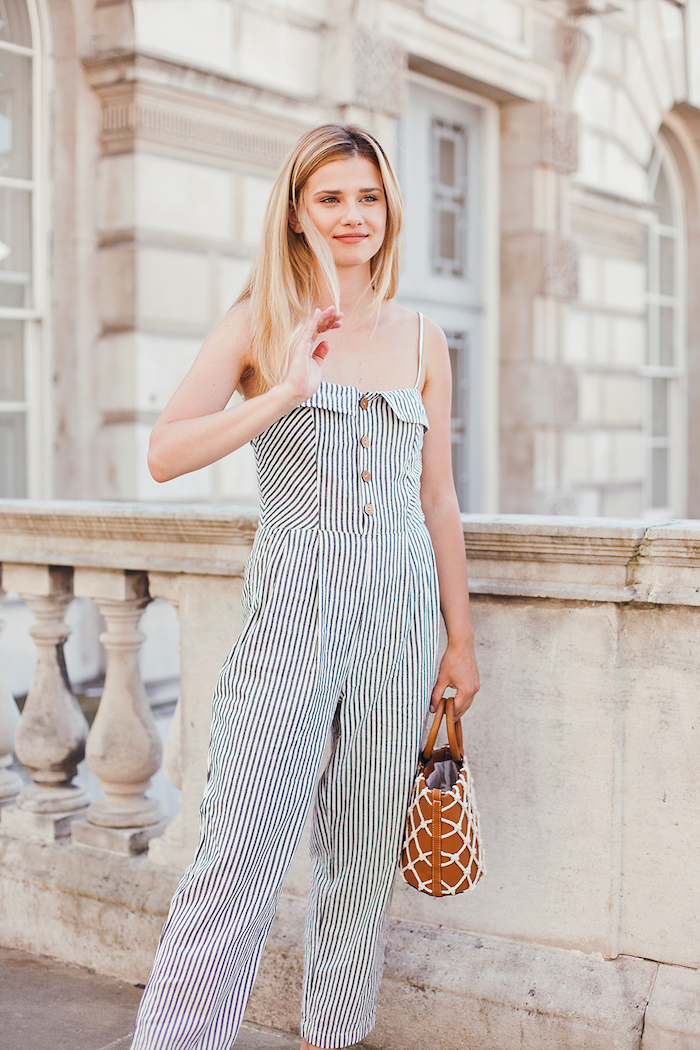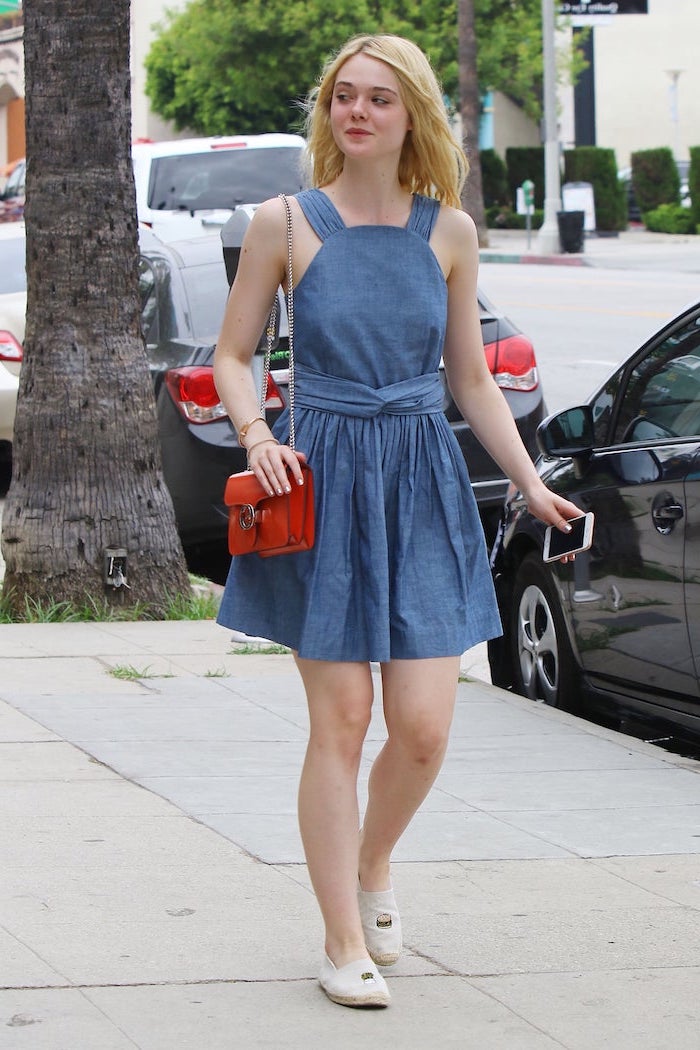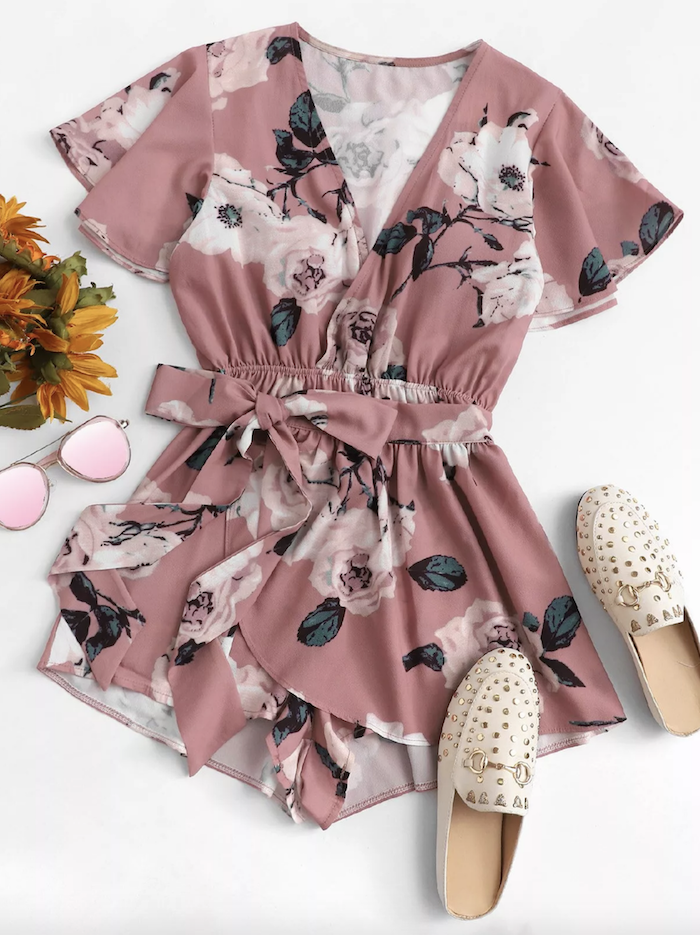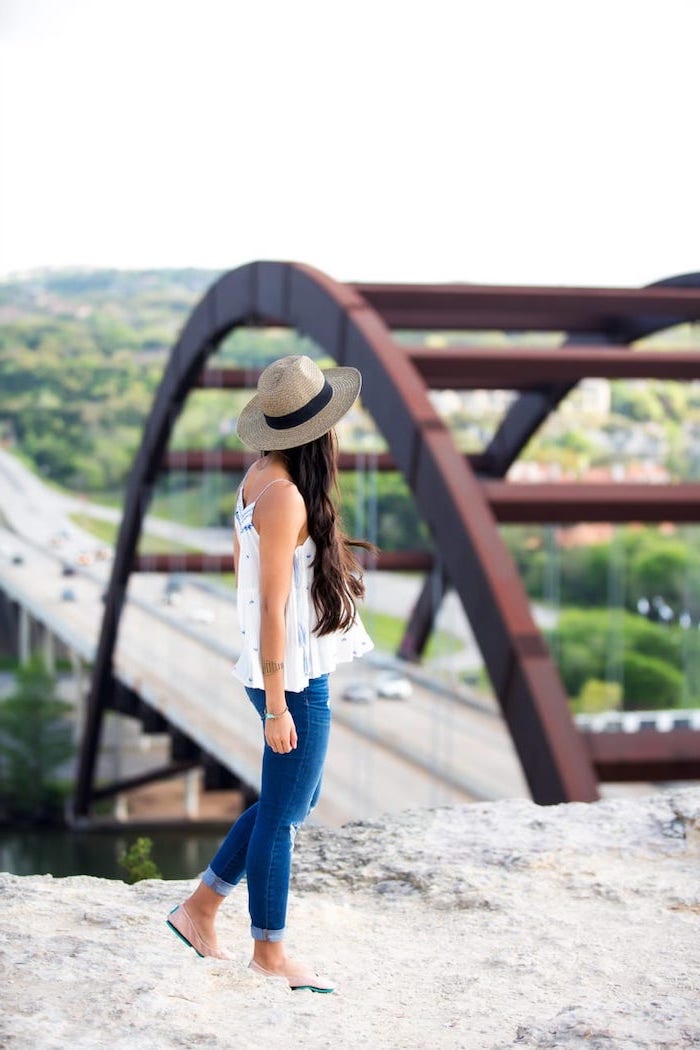 Cute casual outfits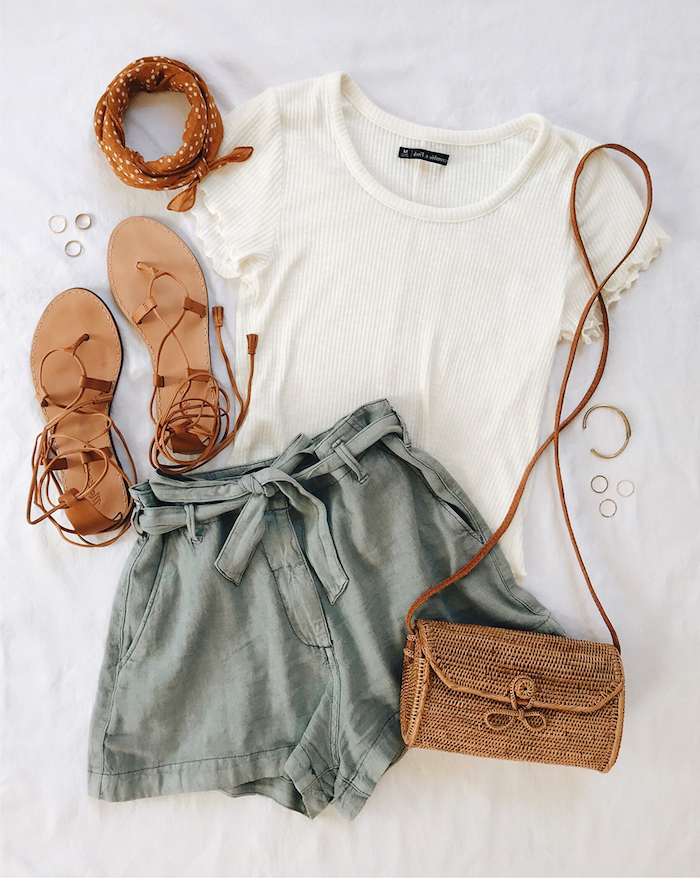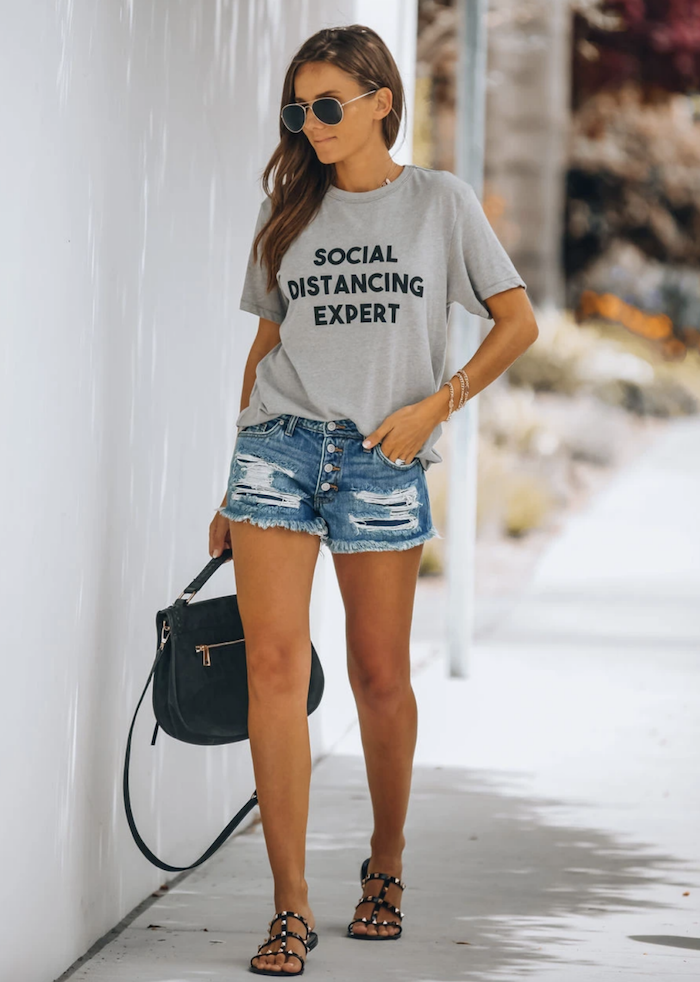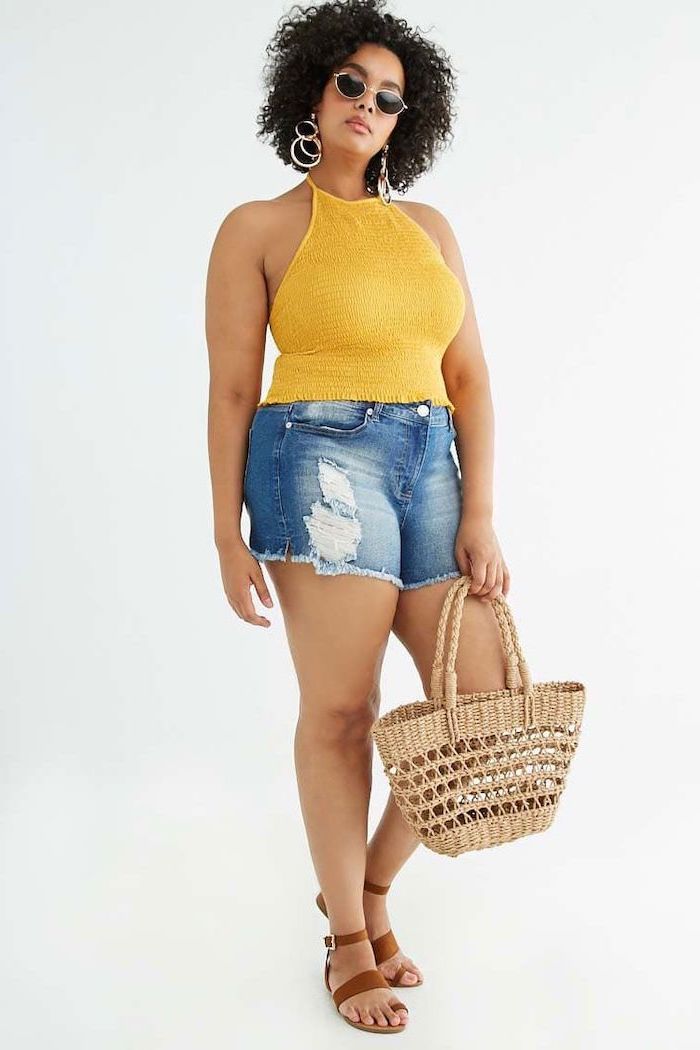 Flowy outfits with floral prints are a must for the hottest summer days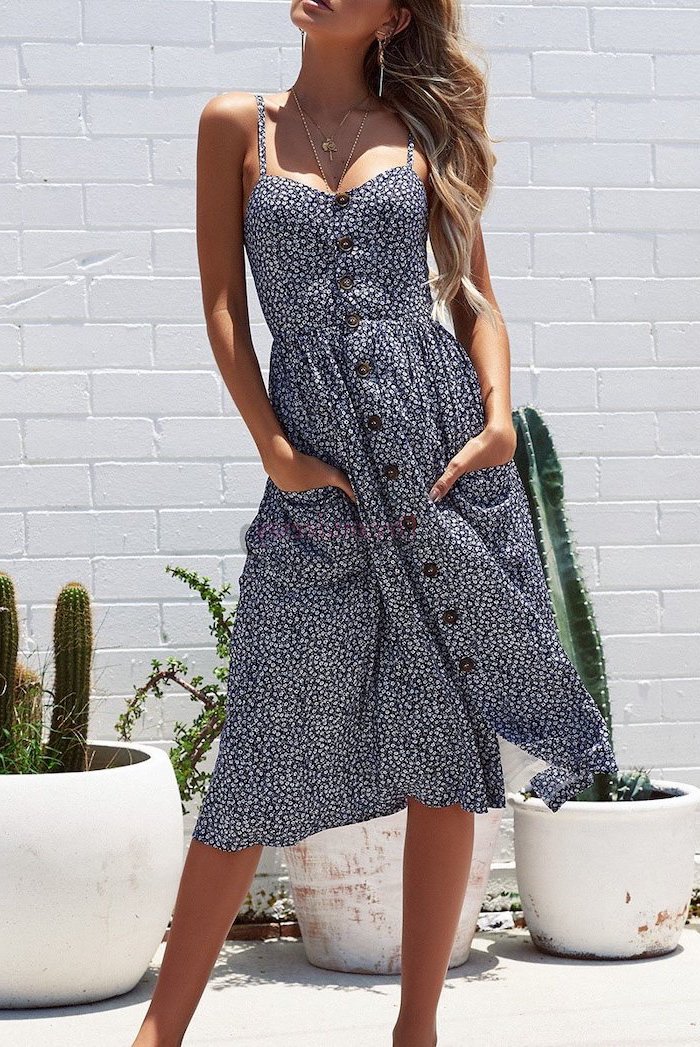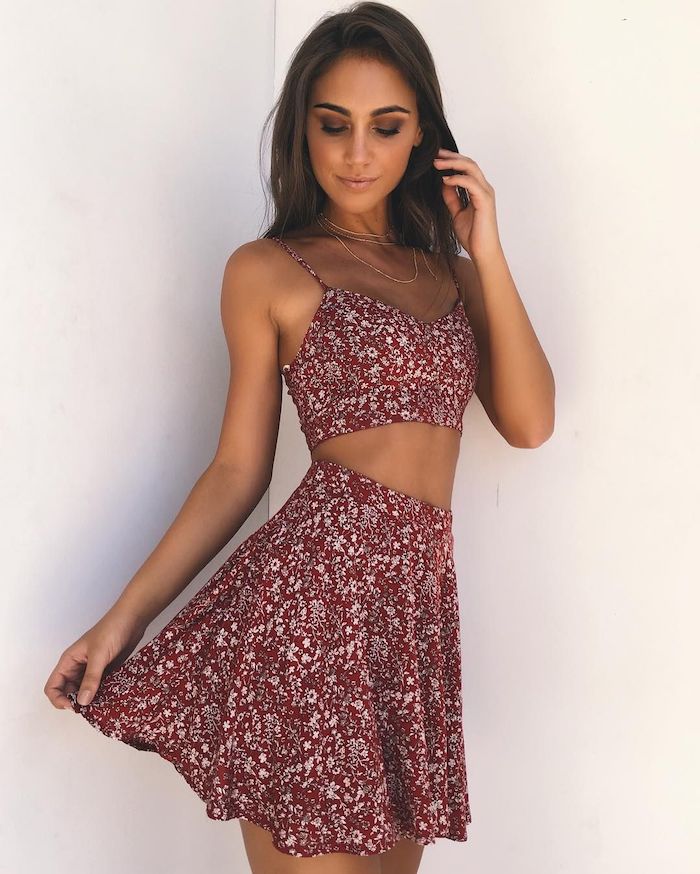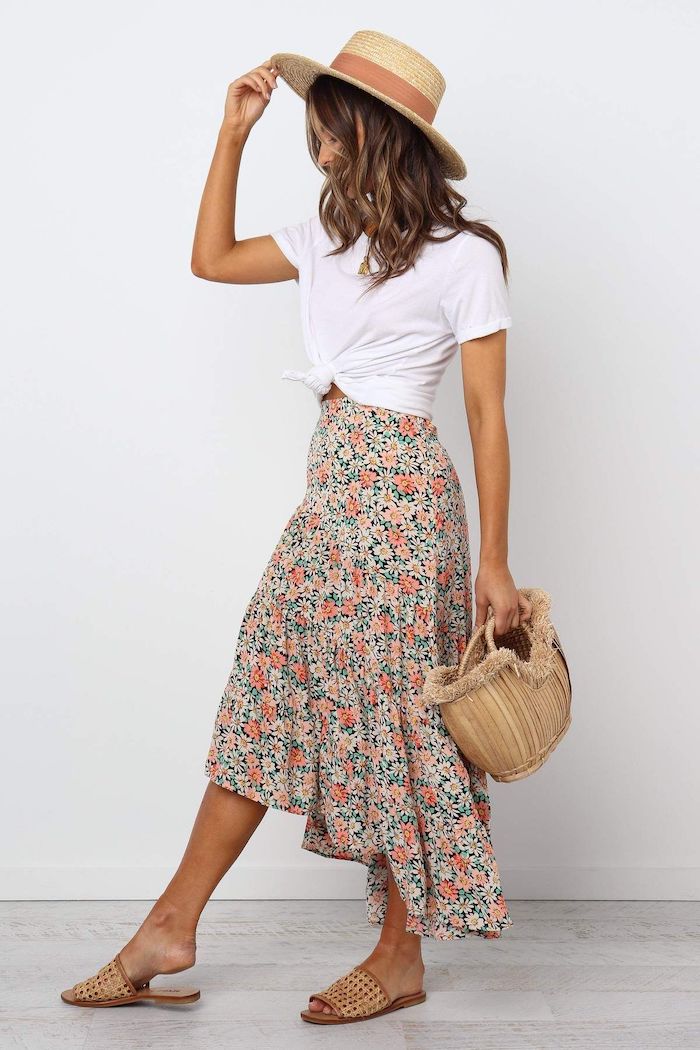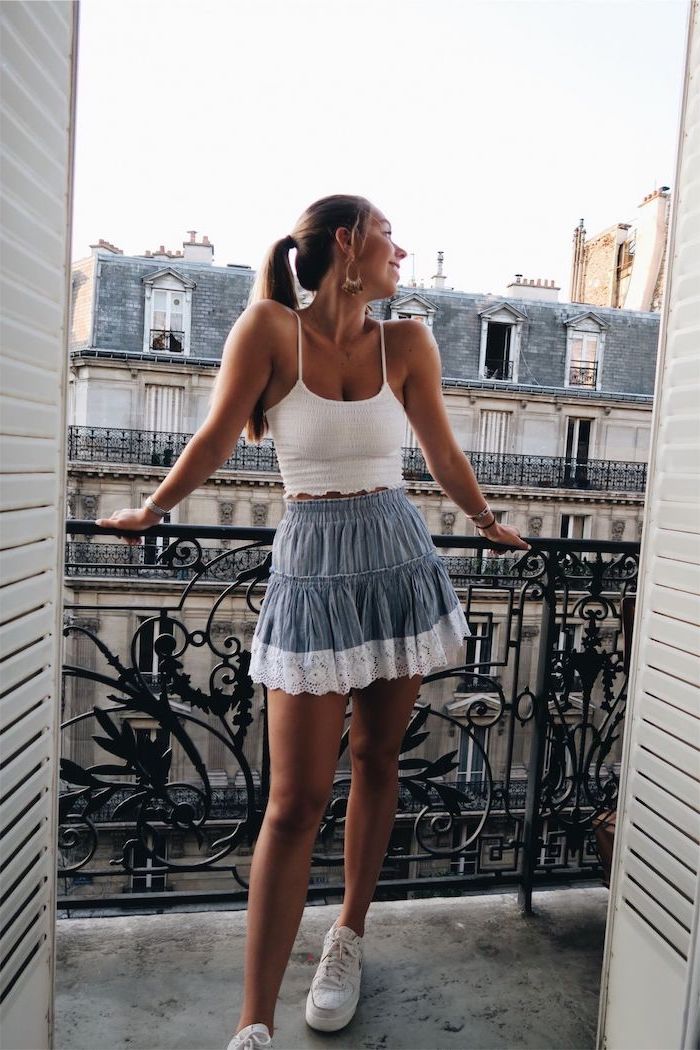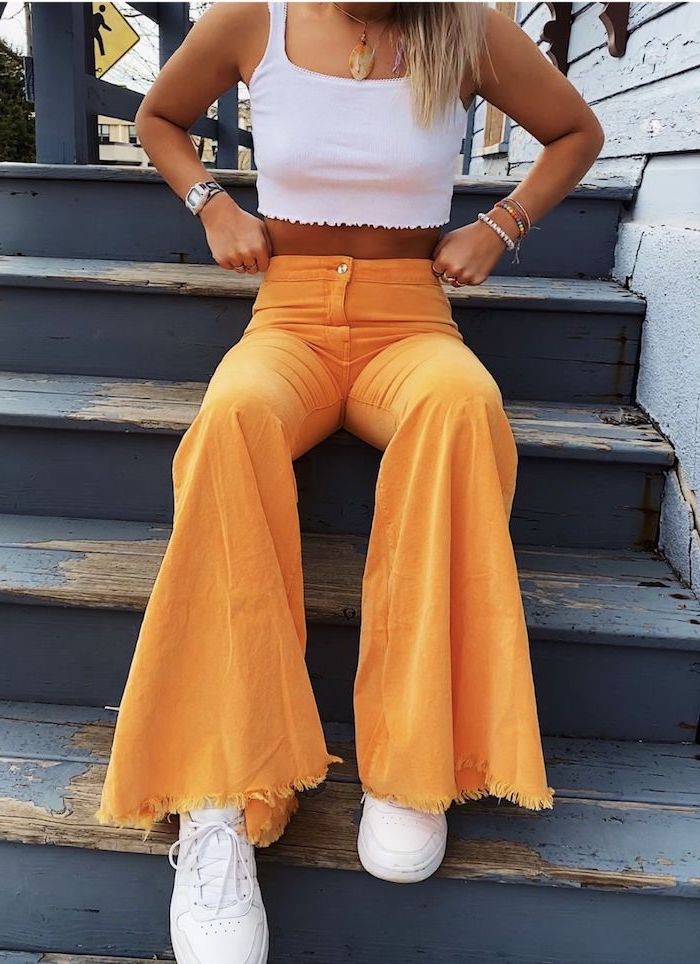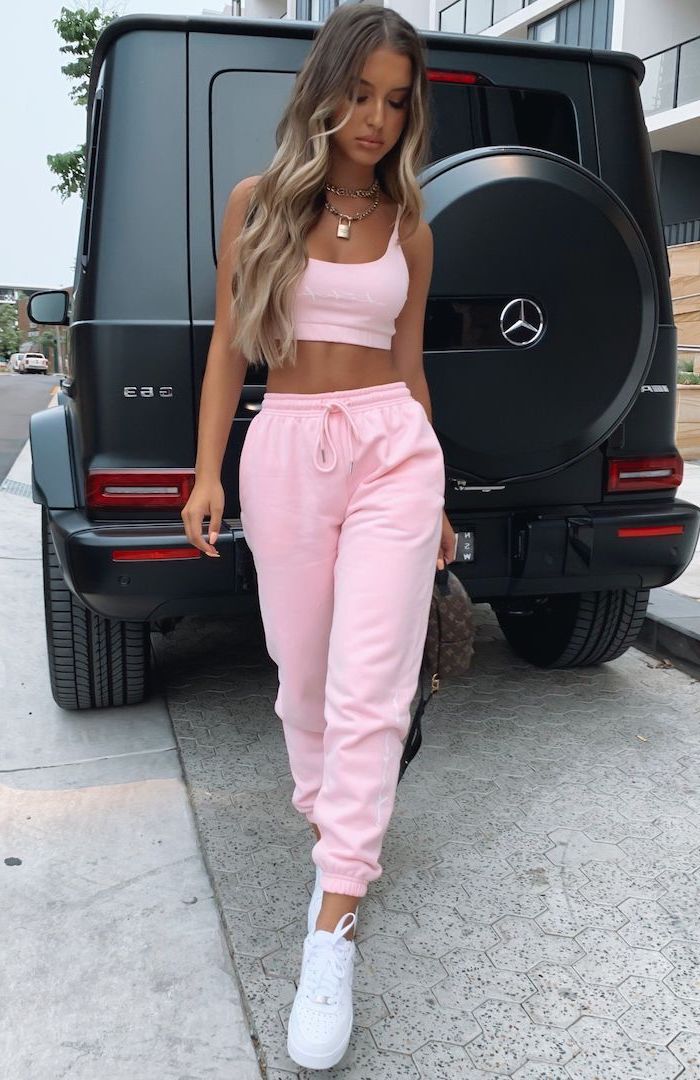 Summer outfits for women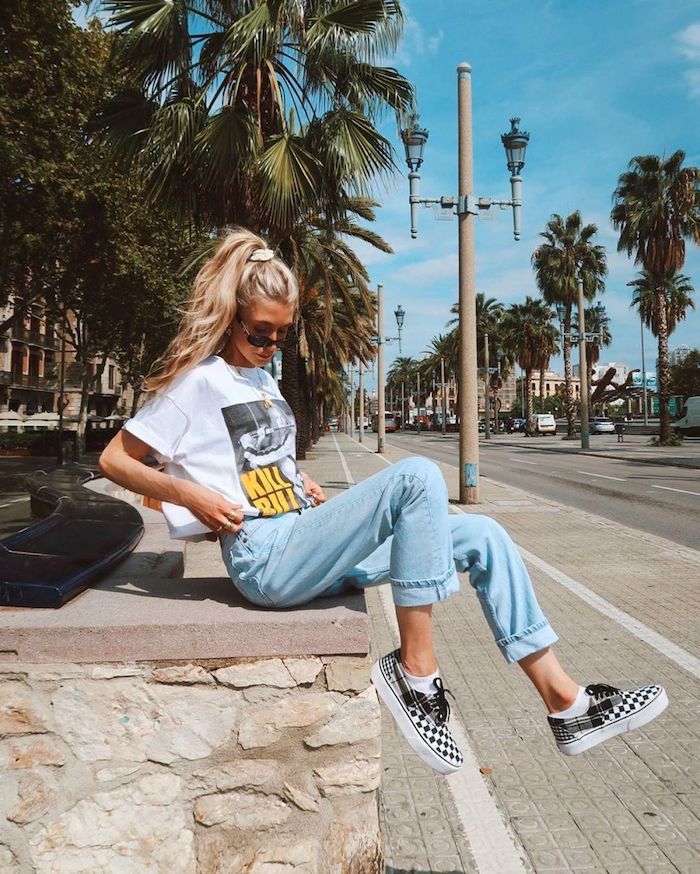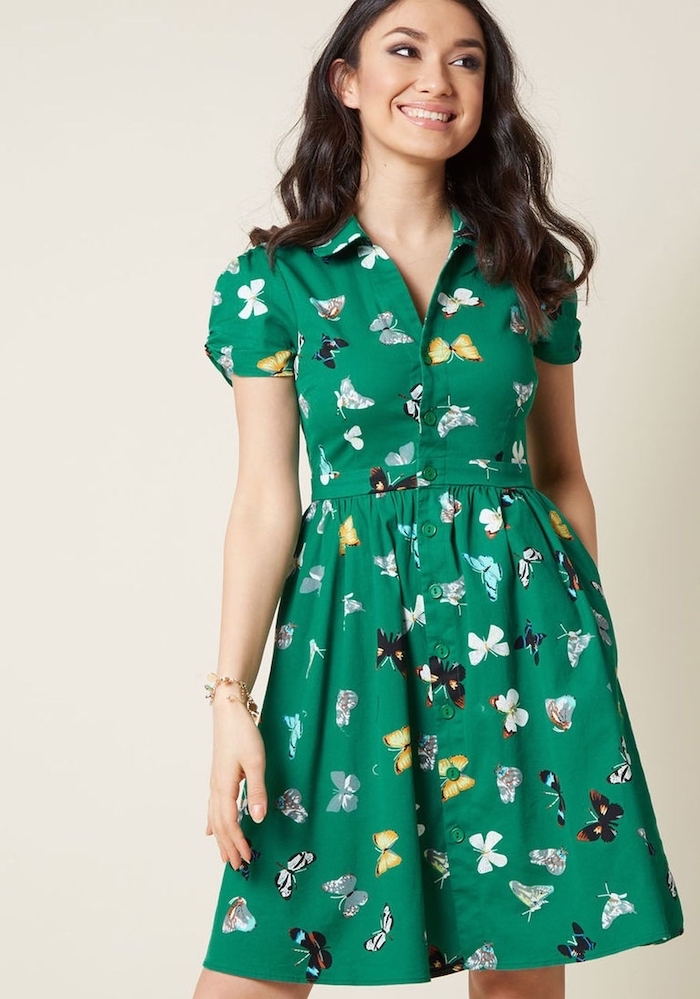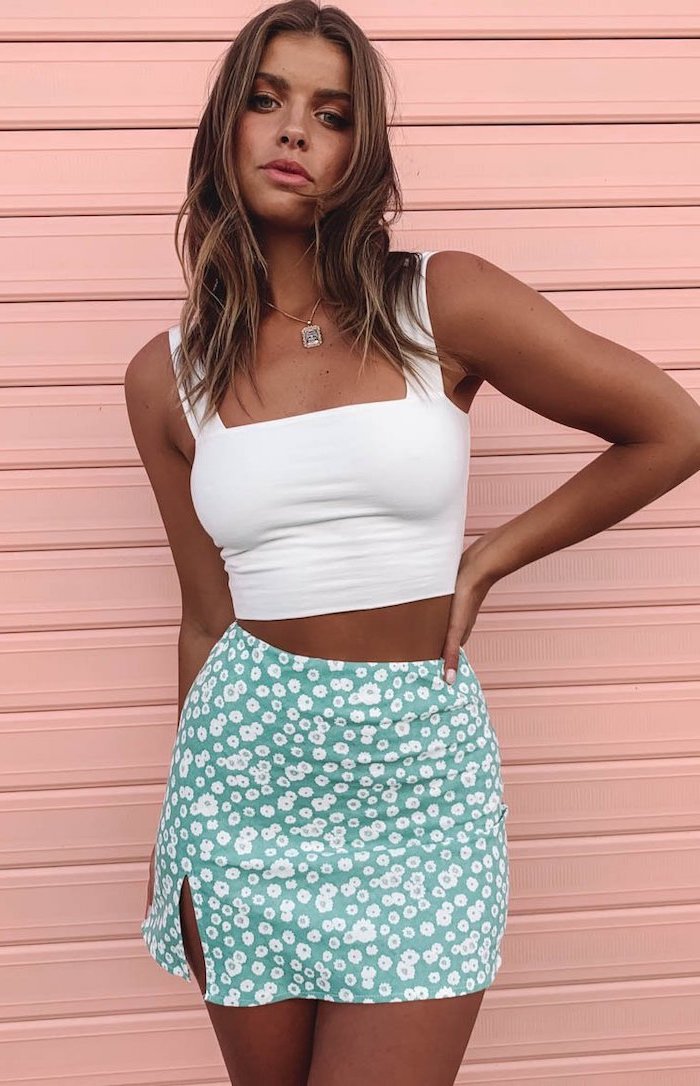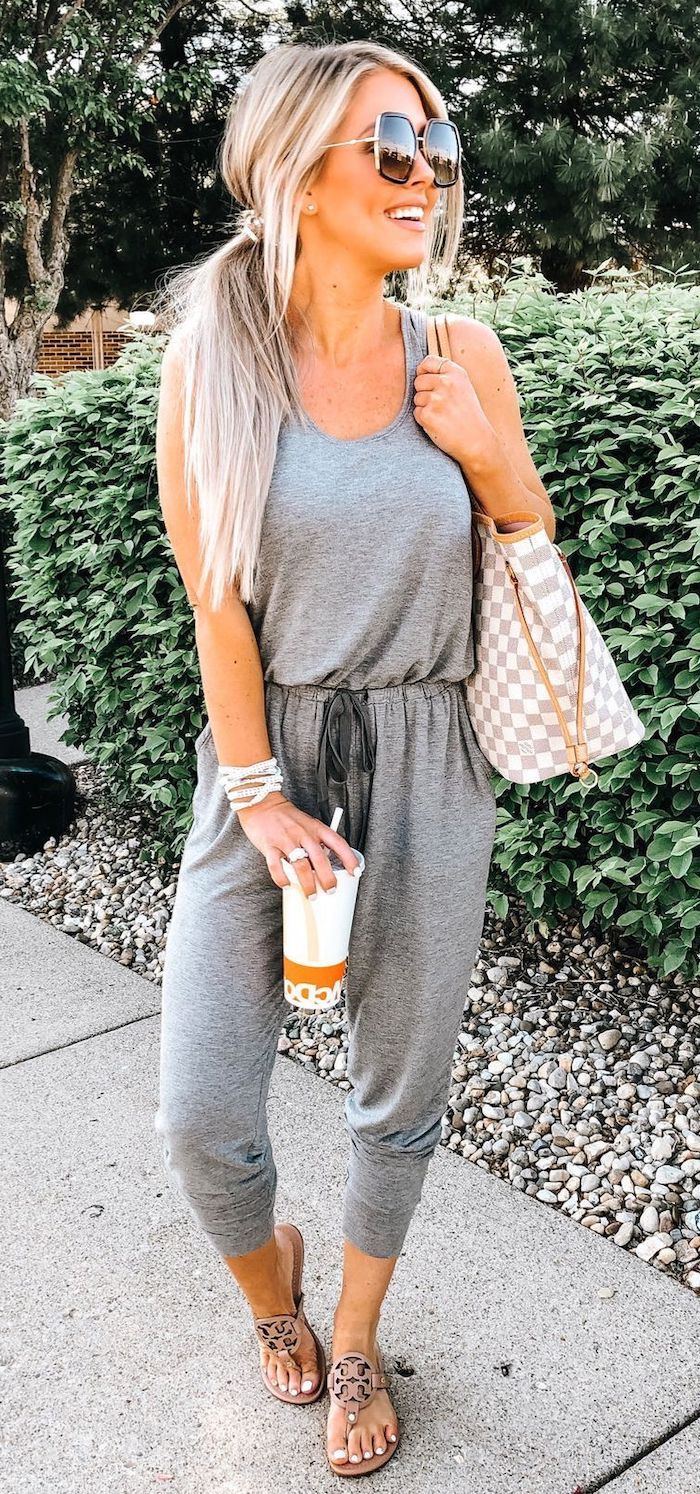 Take a page out of Kourtney Kardashian's fashion book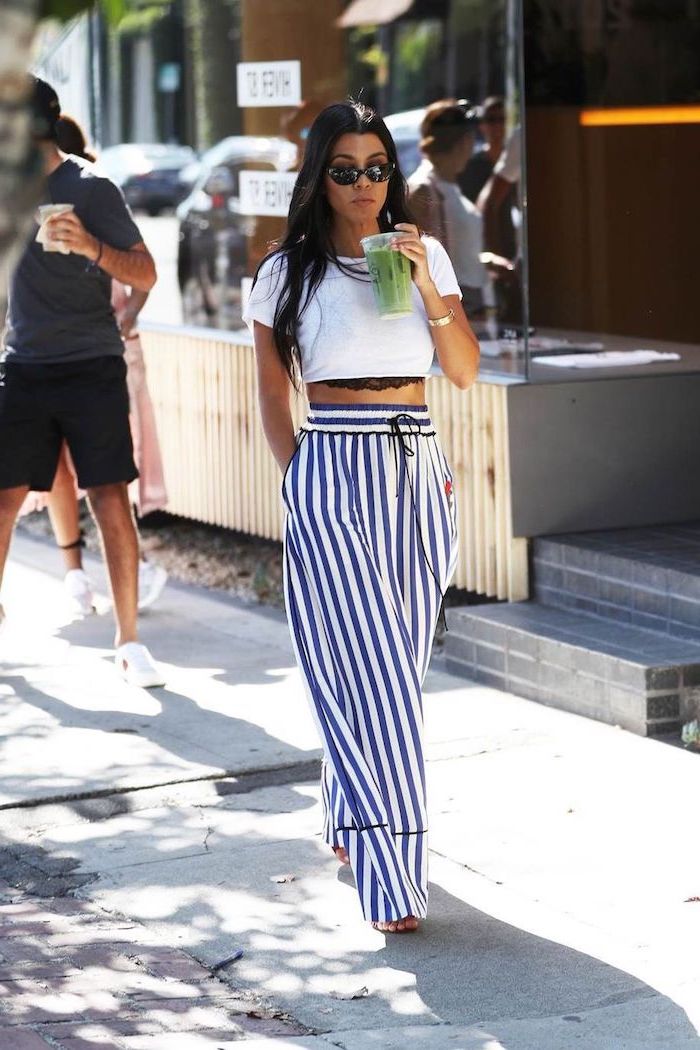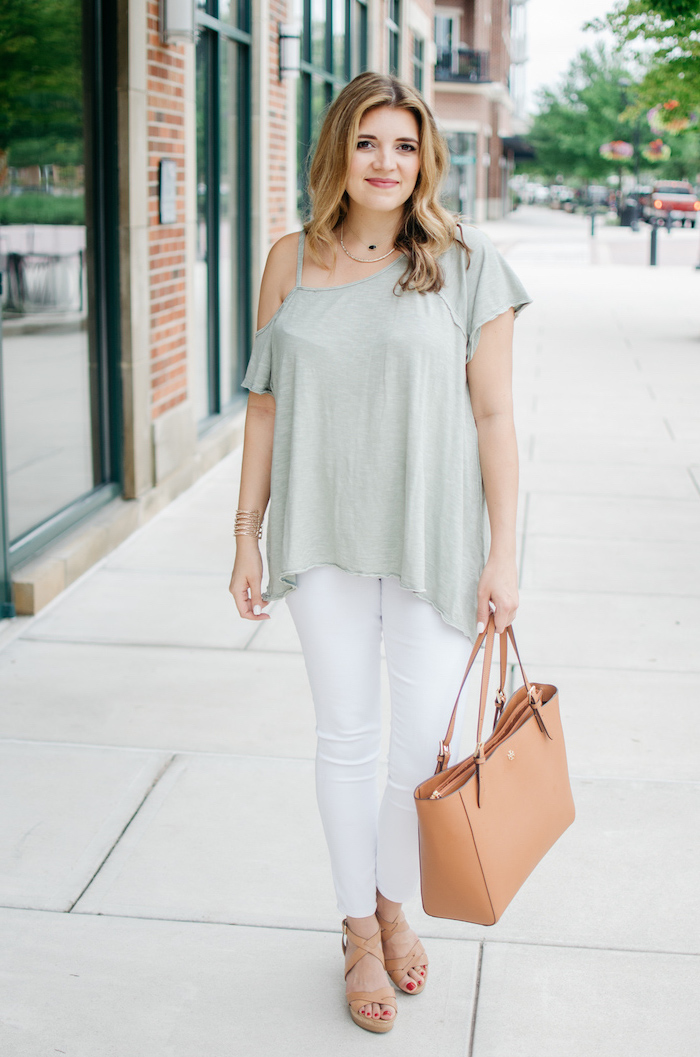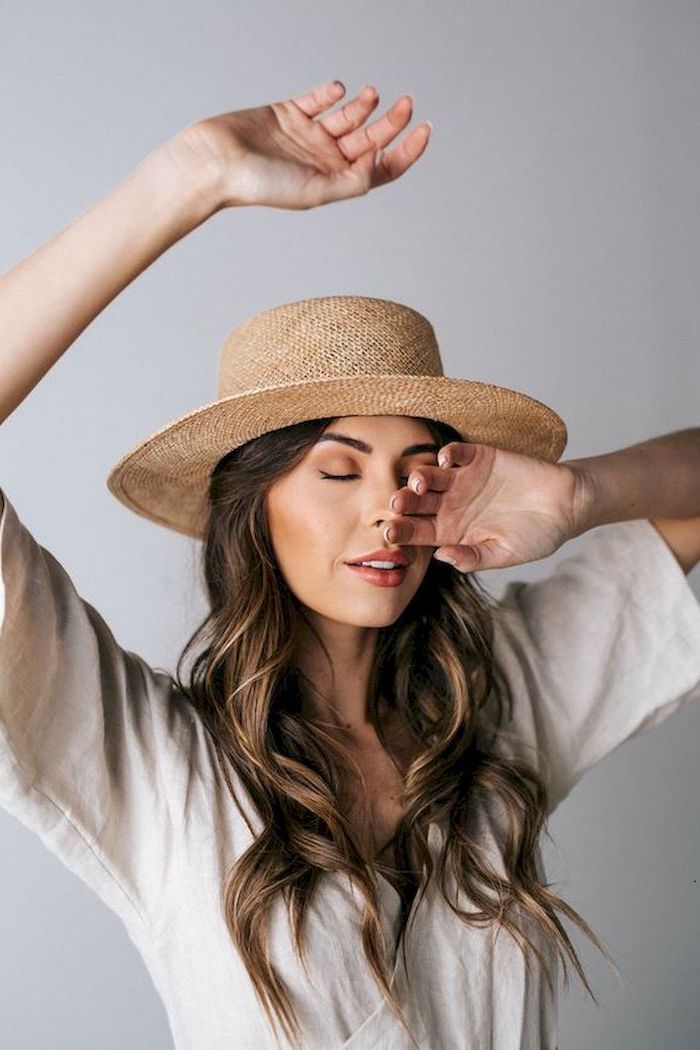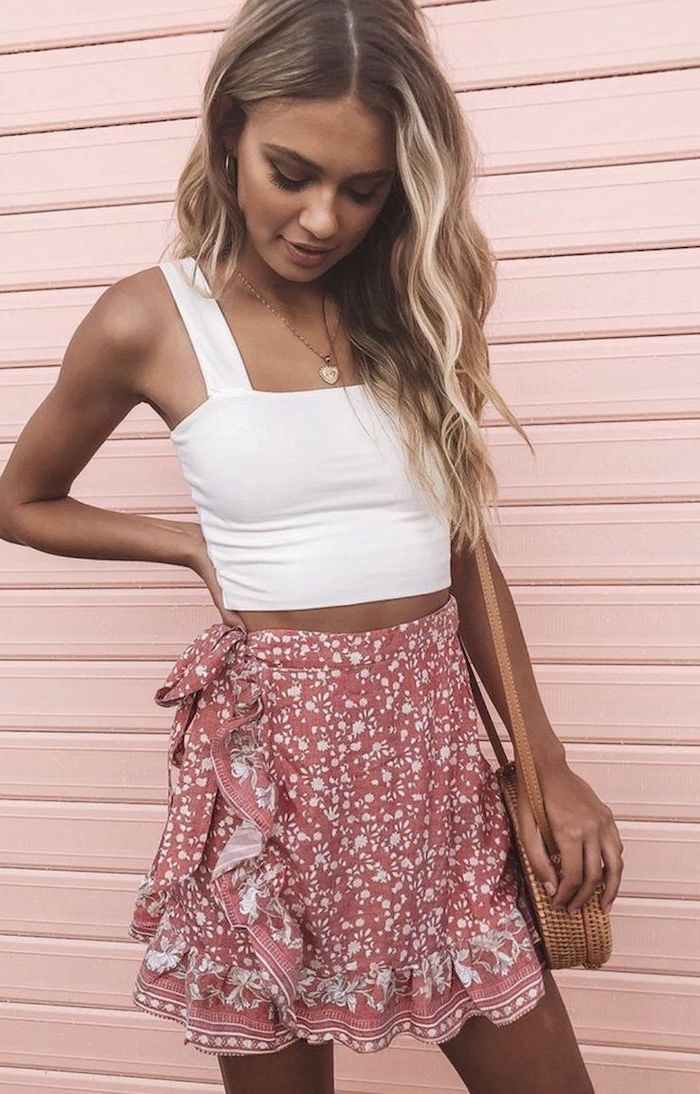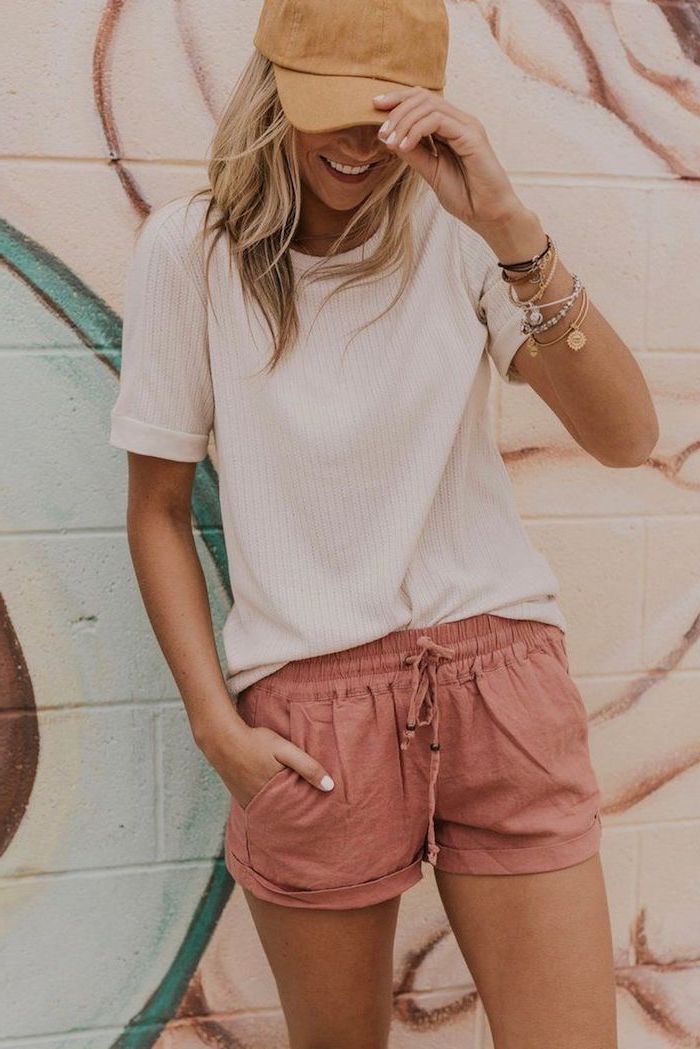 Cute casual summer outfits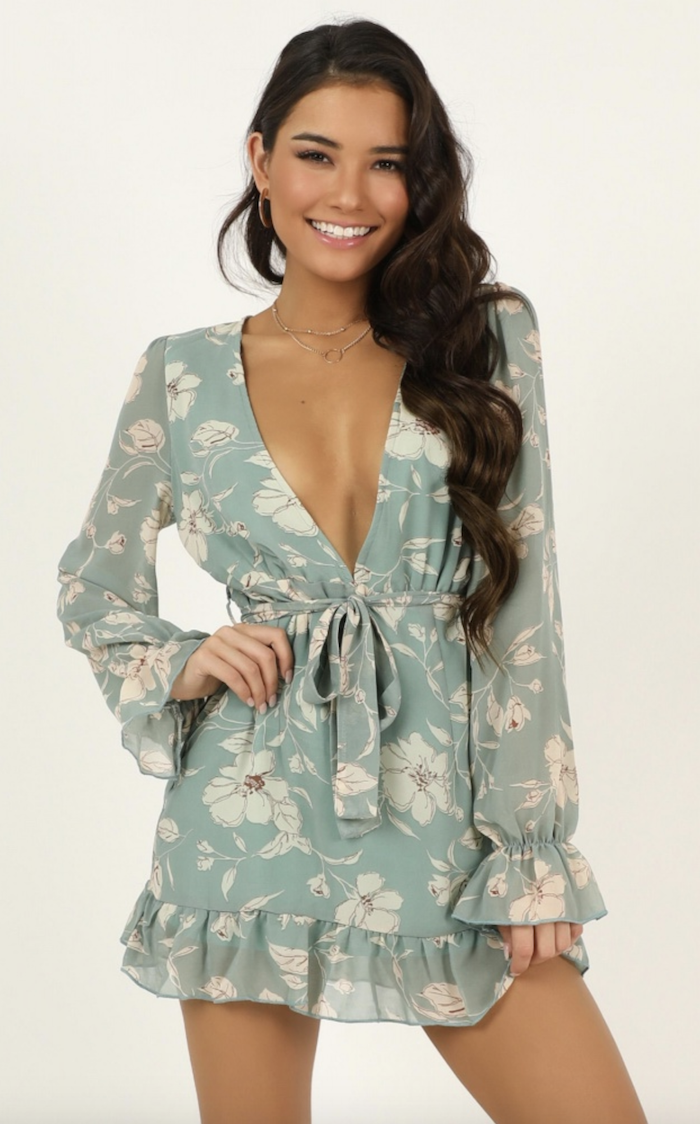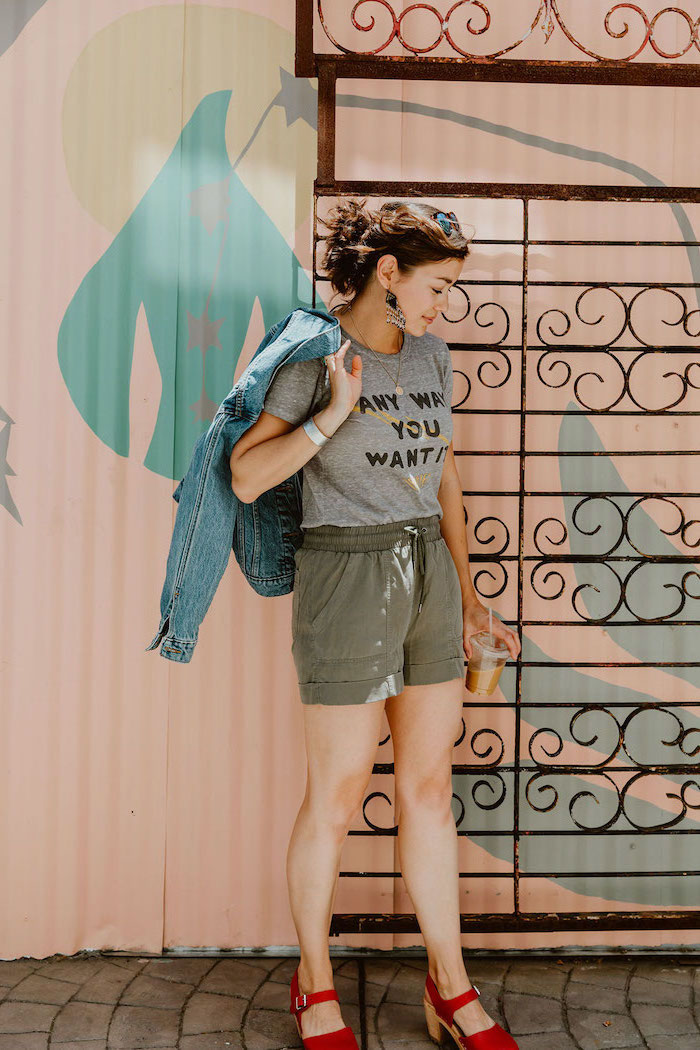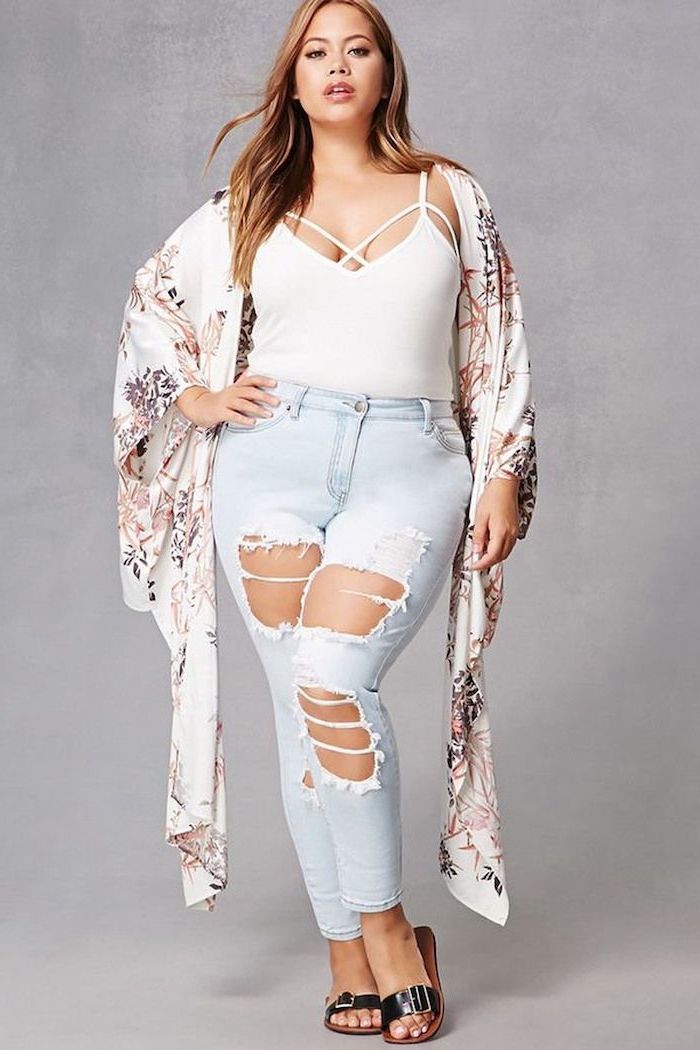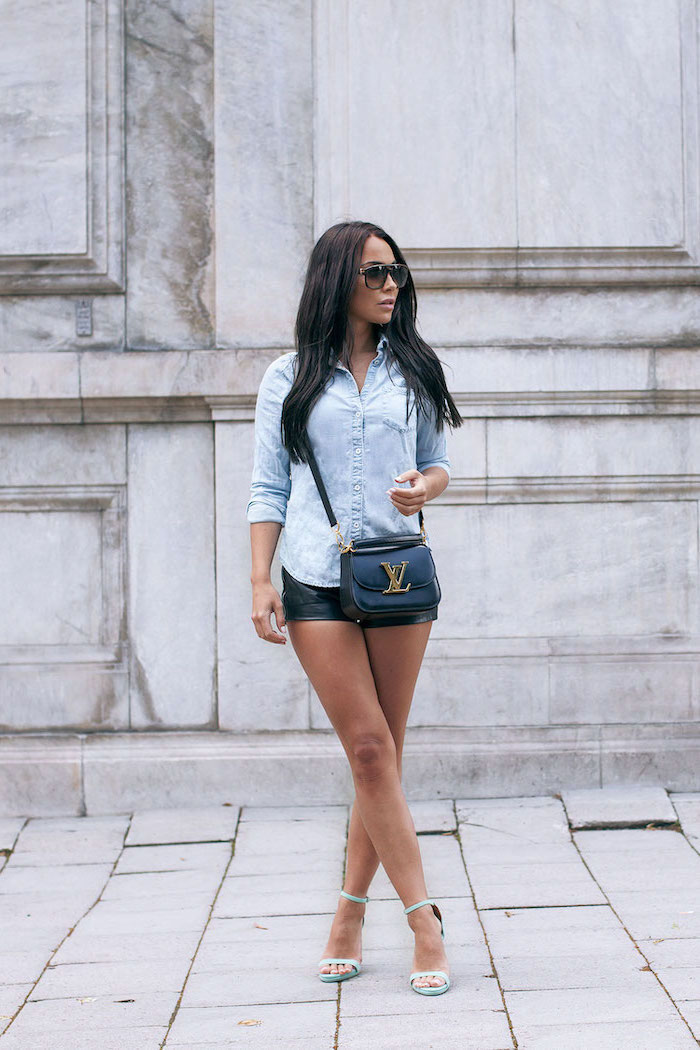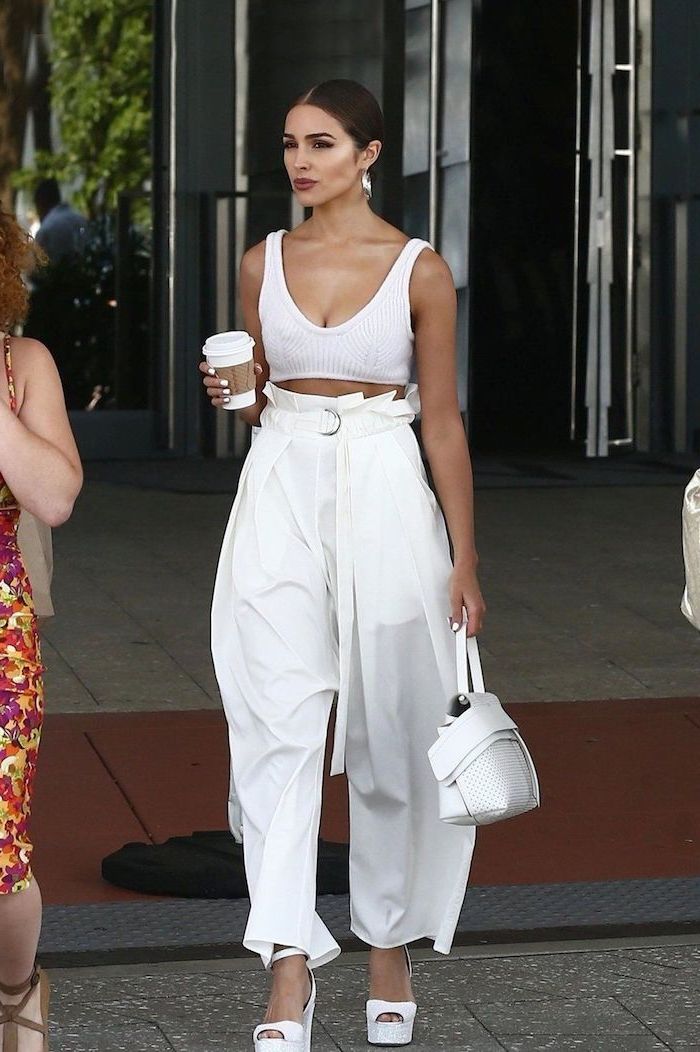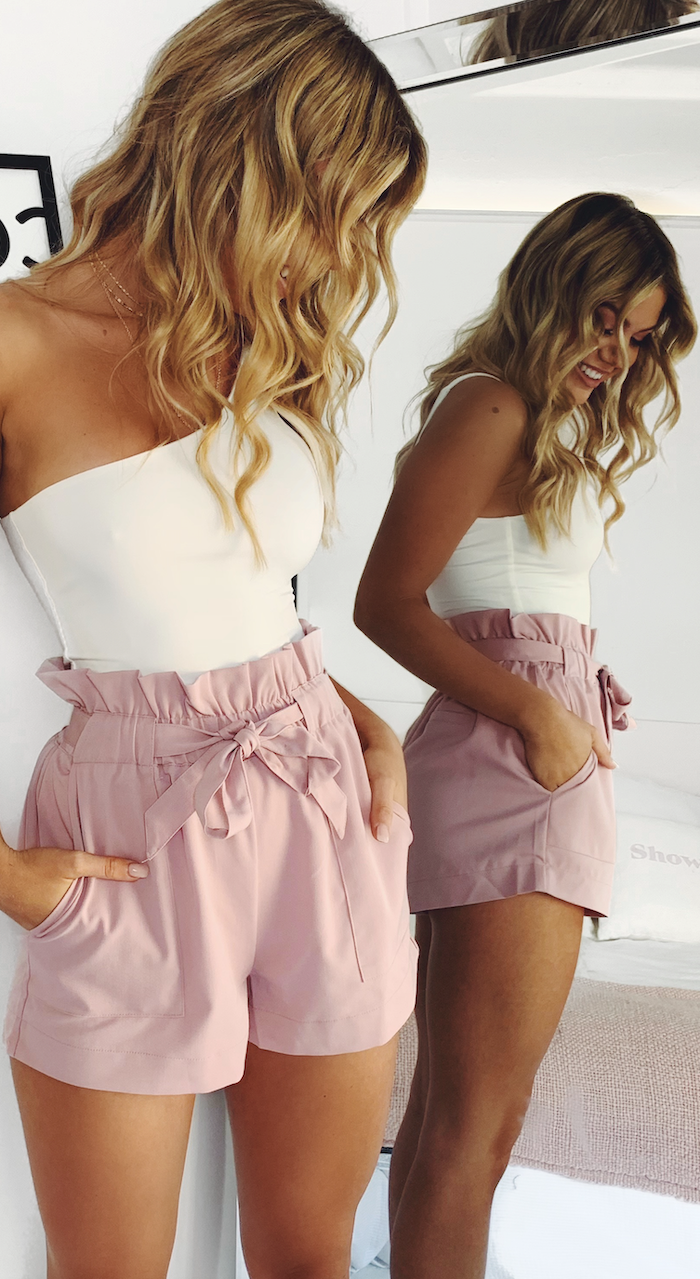 Summer outfit ideas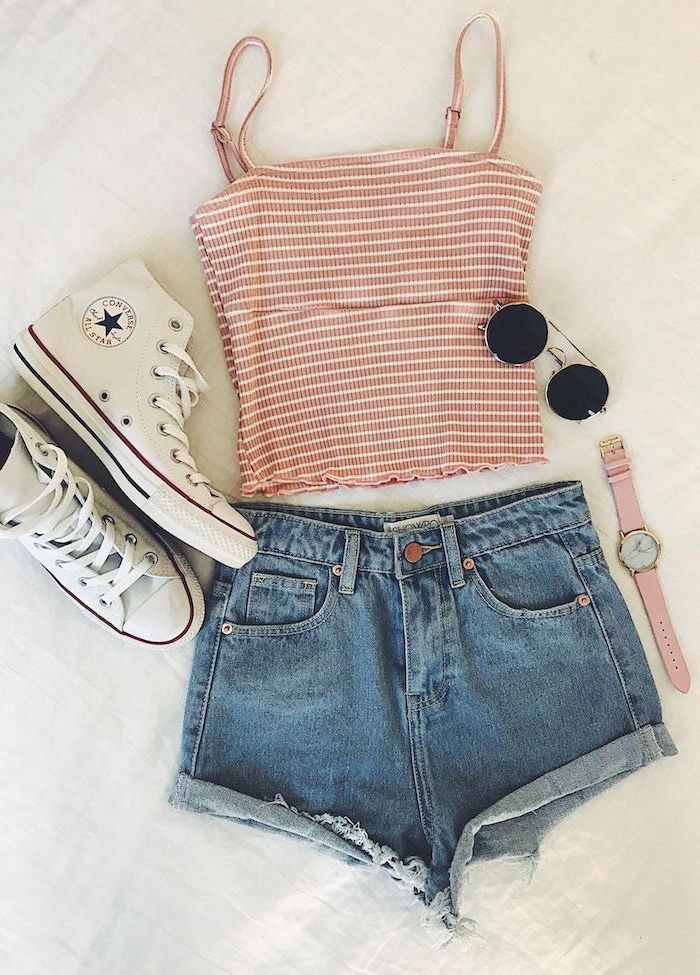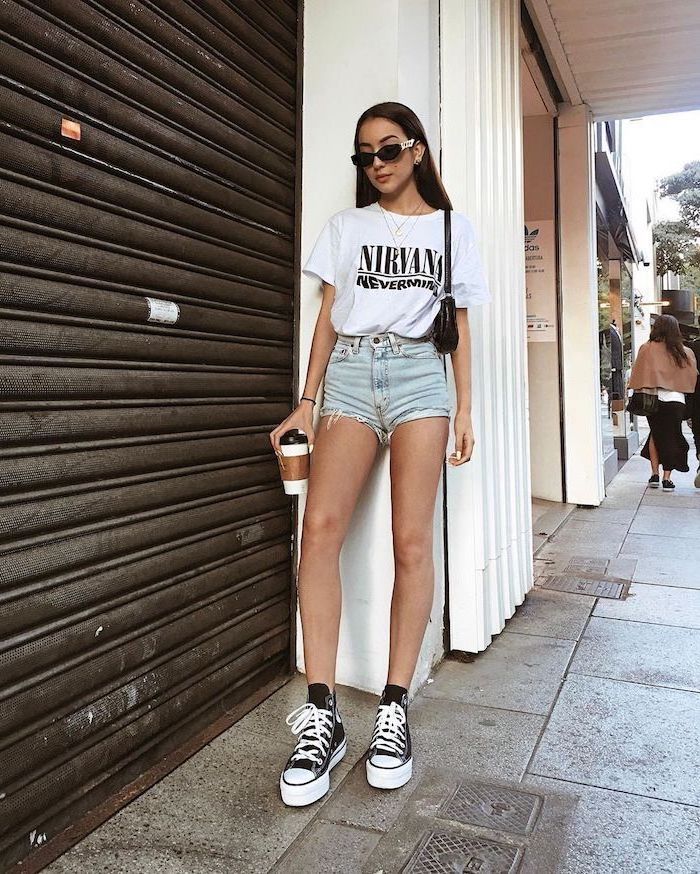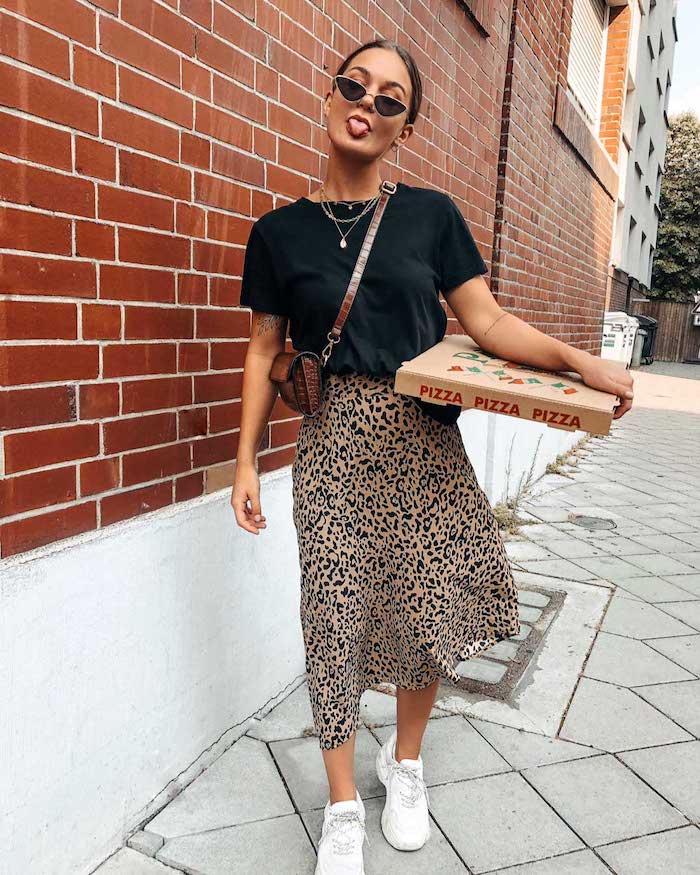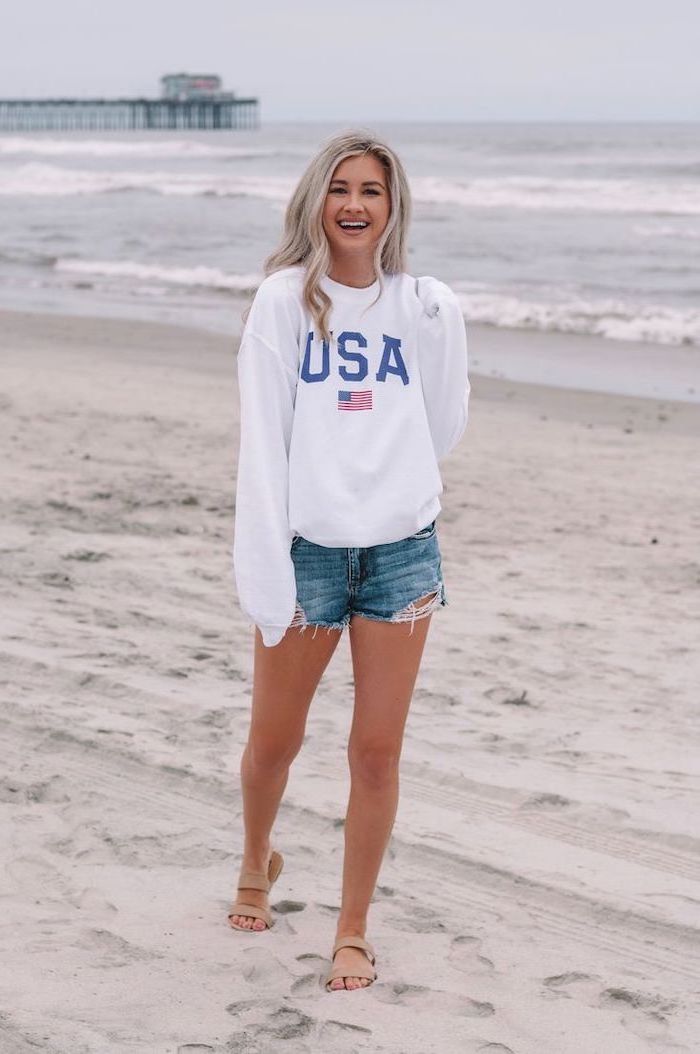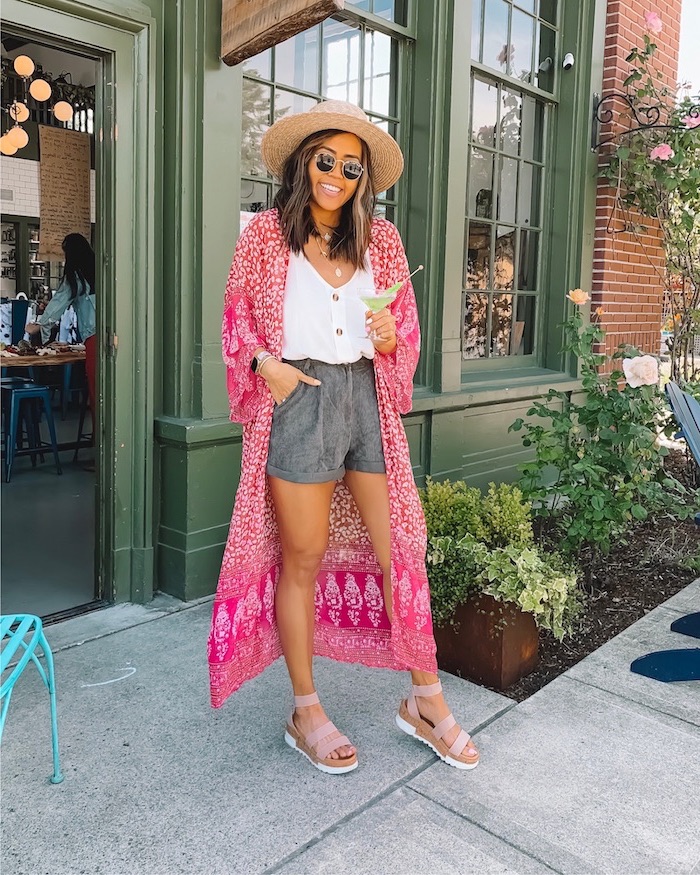 Cute outfit ideas for summer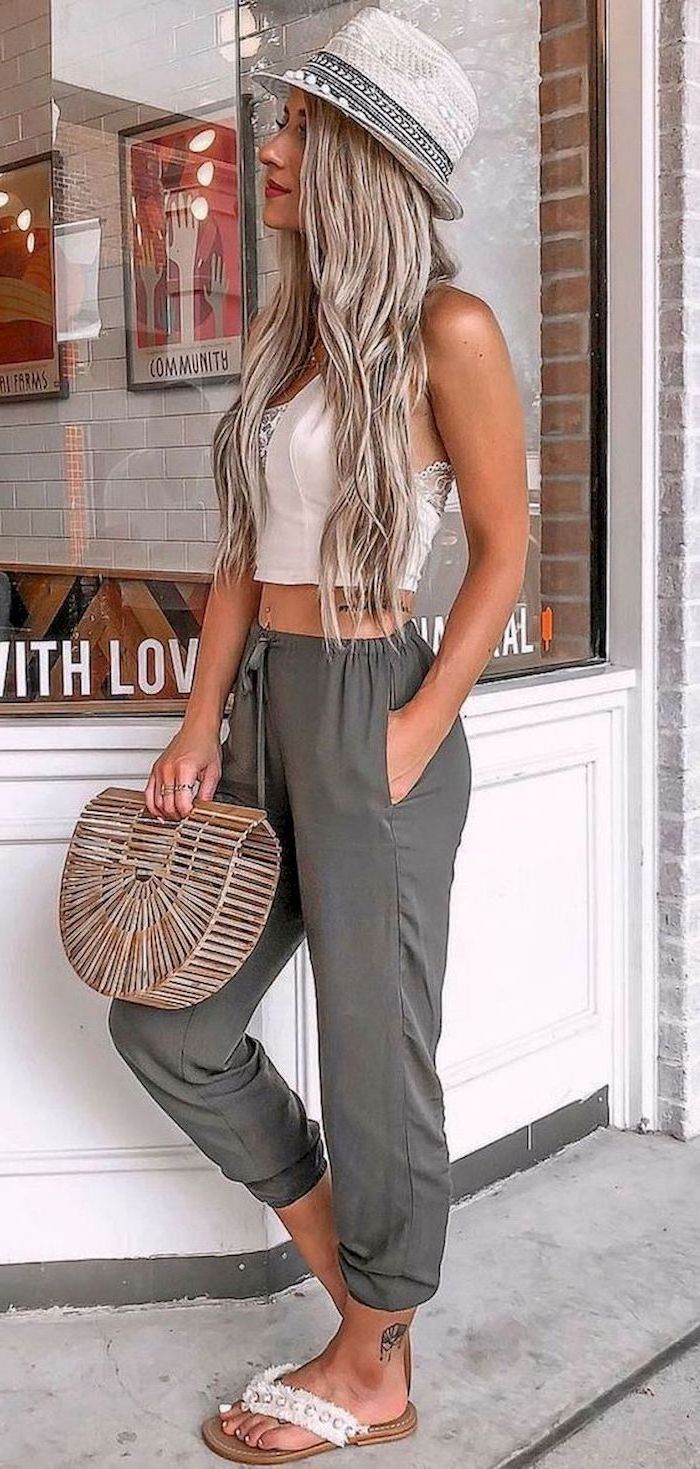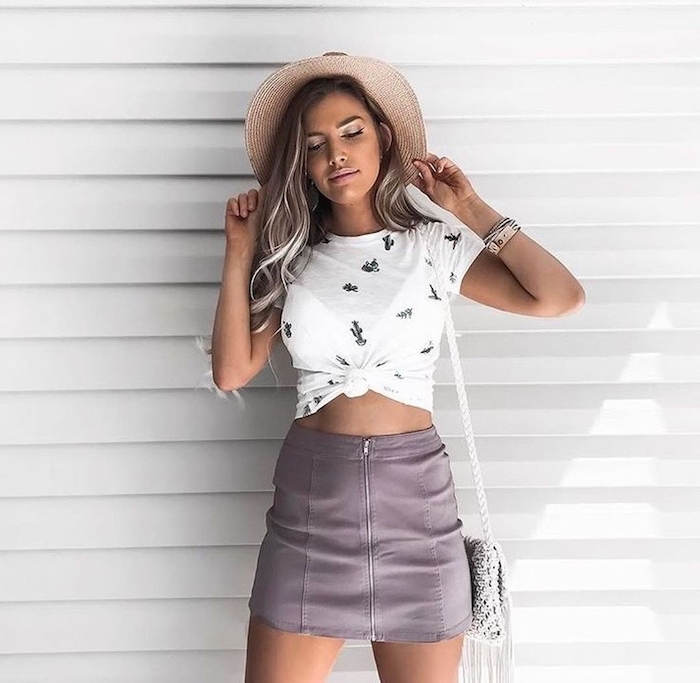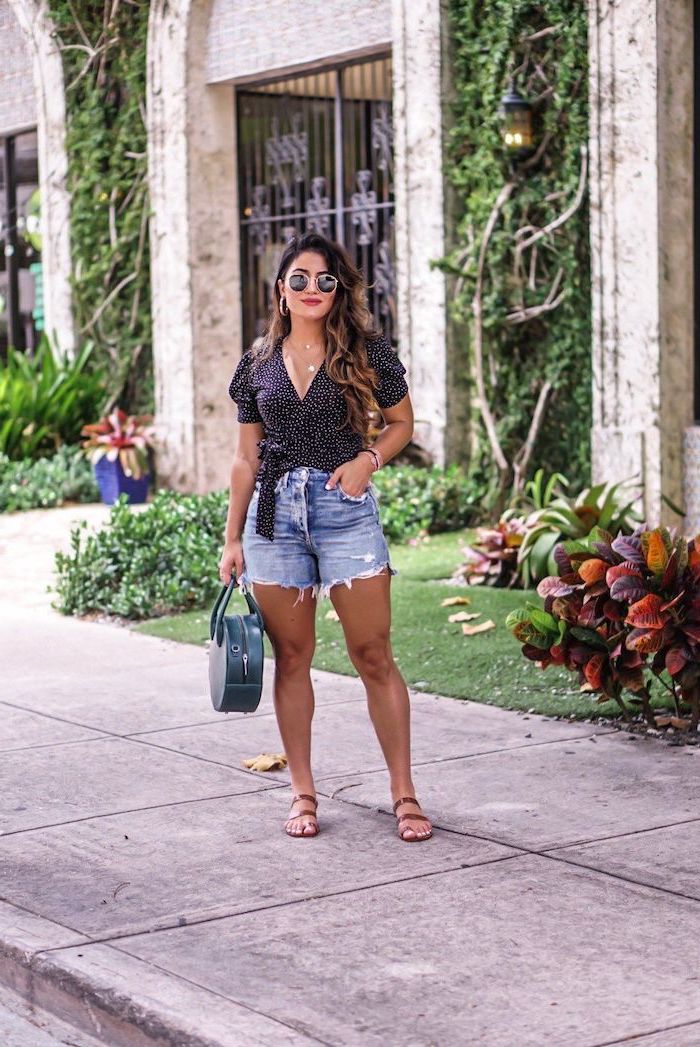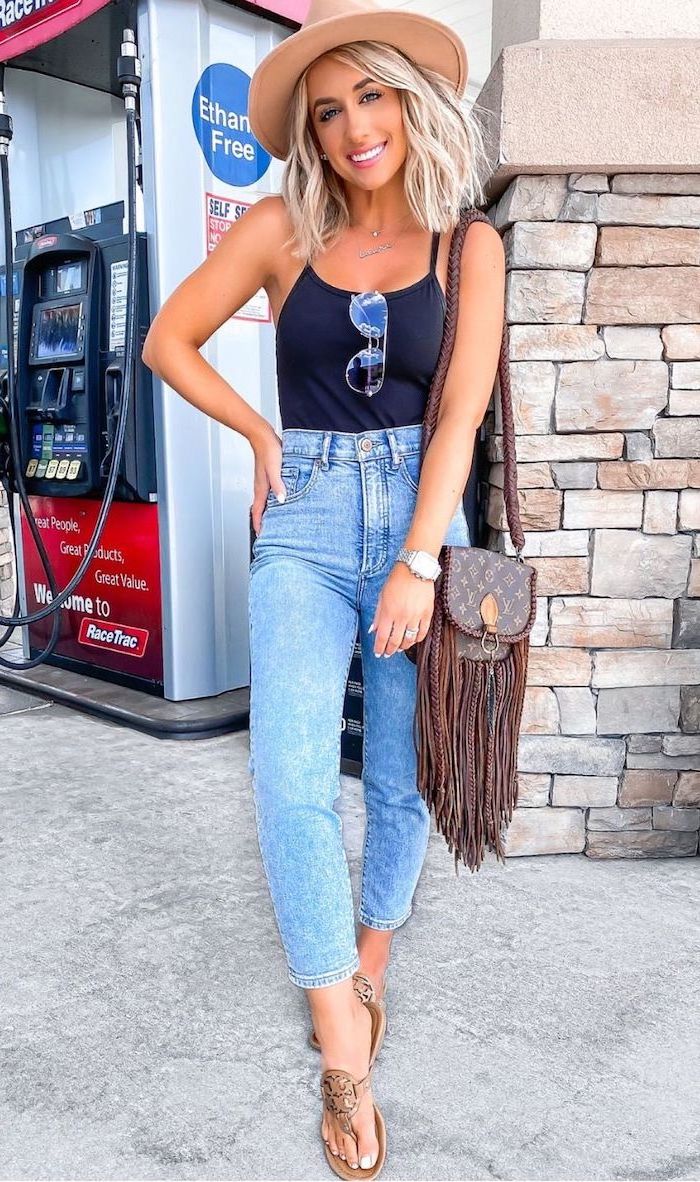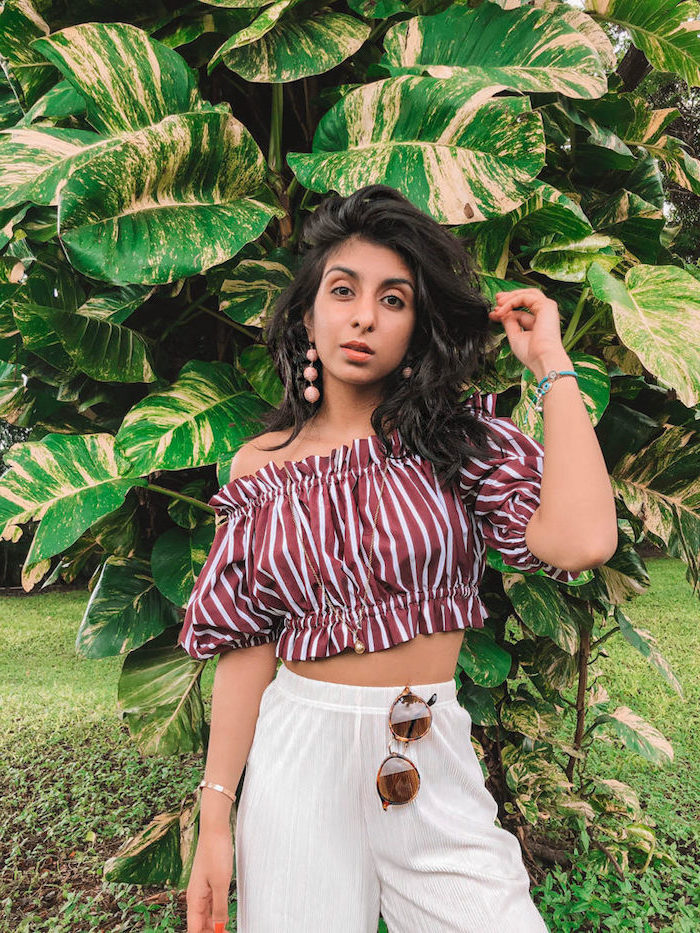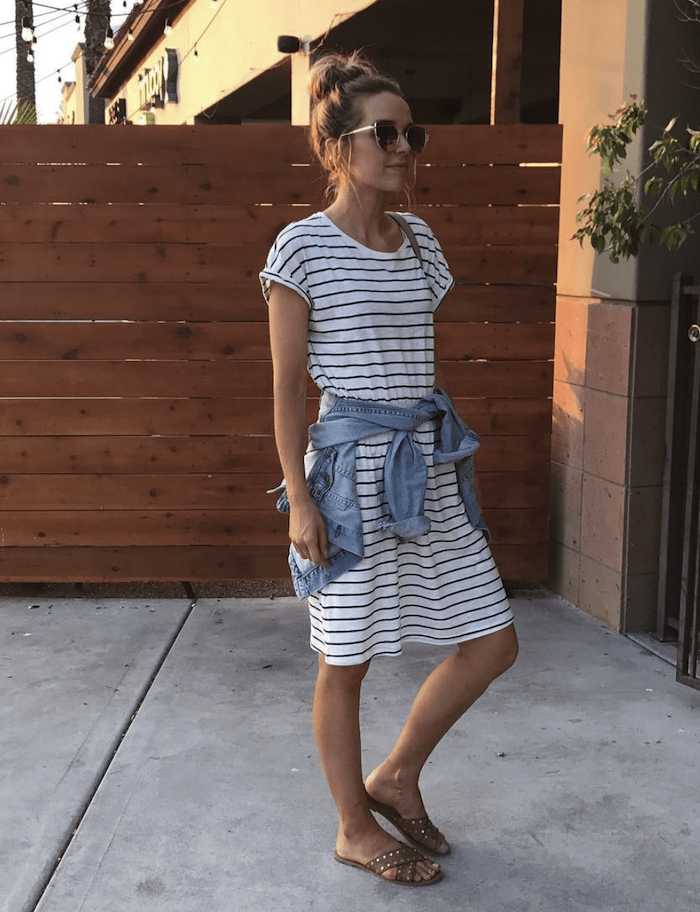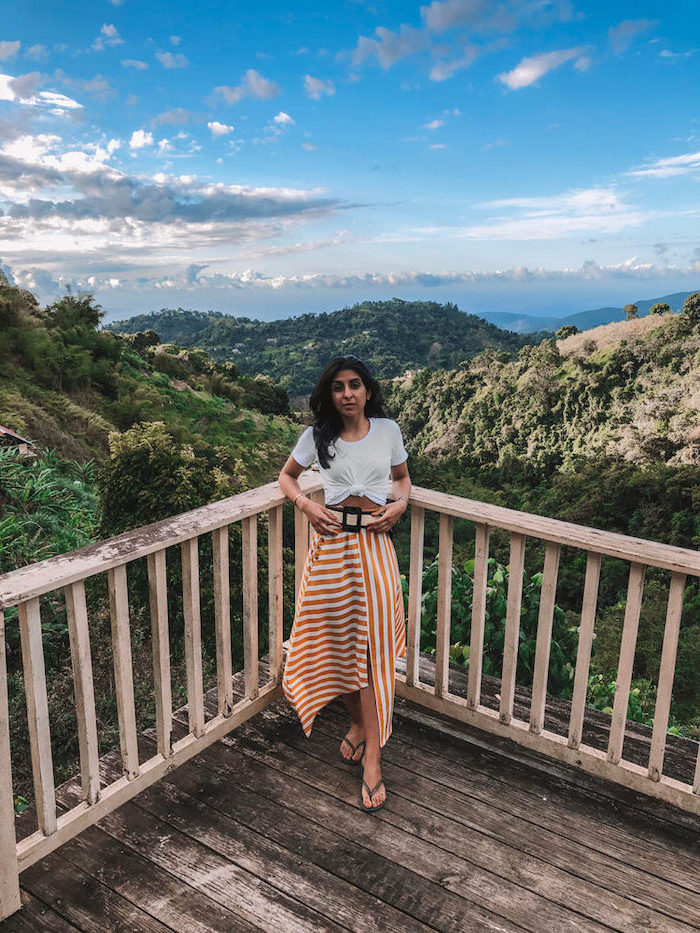 Cute summer outfits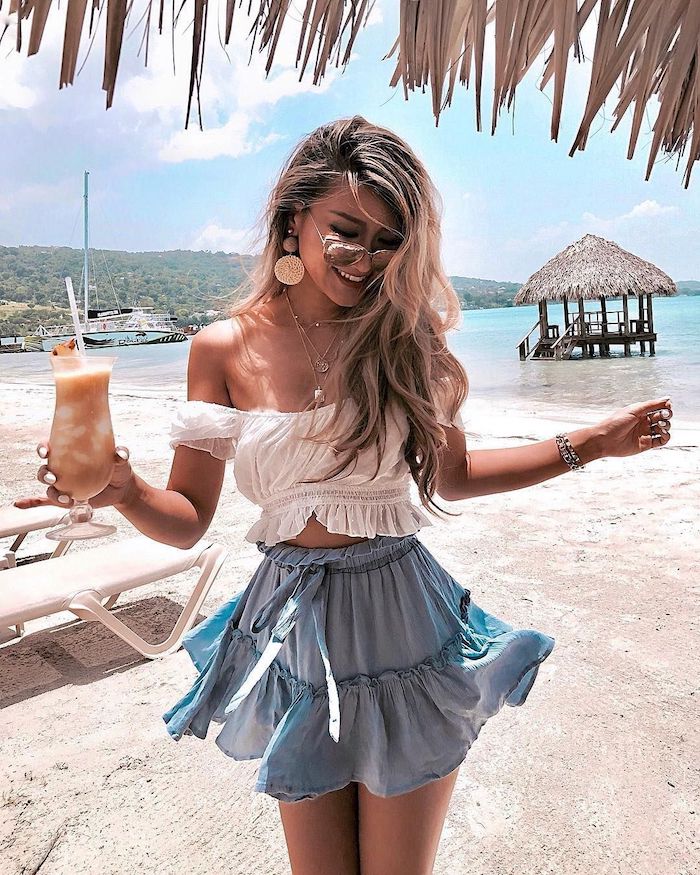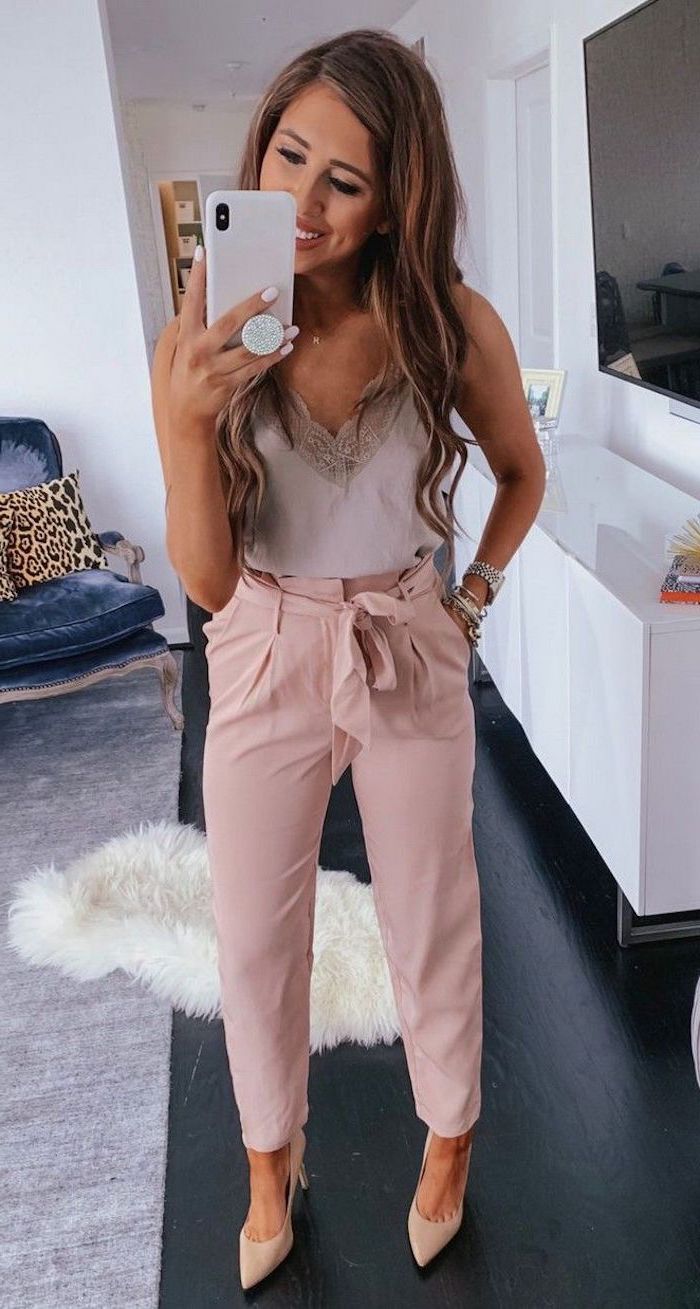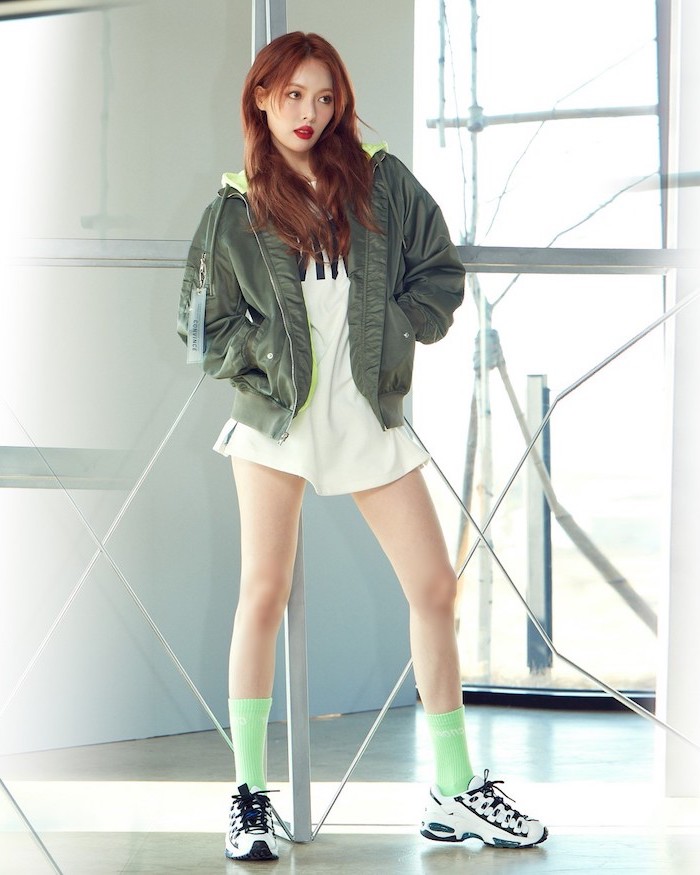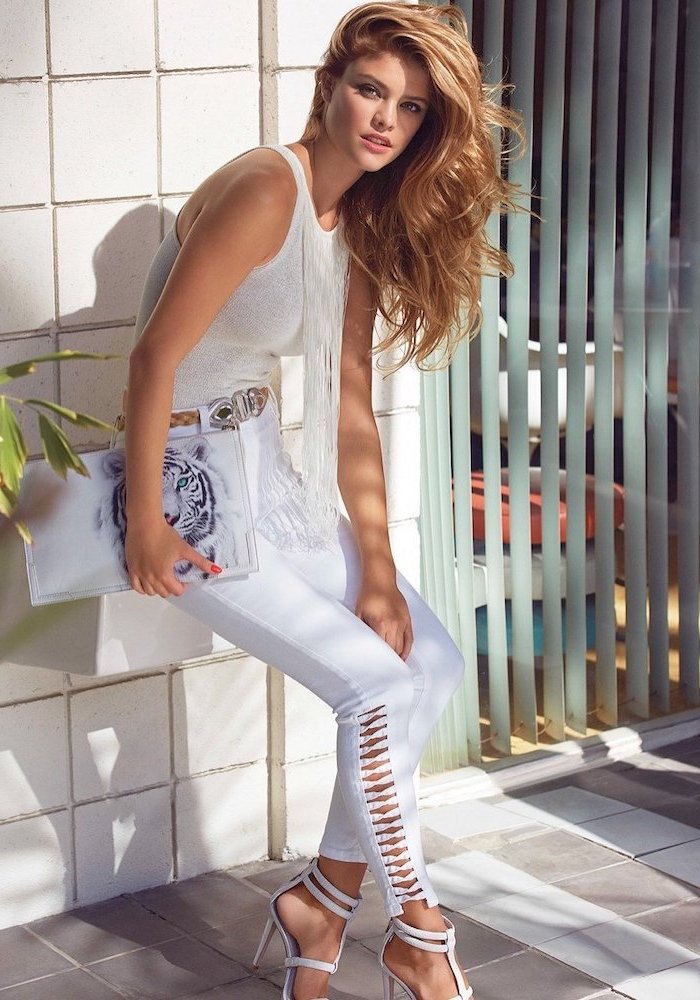 Super cute summer clothes