Blast From the Past! 110 Amazing 90s Outfit Ideas for Him and Her
Growing up during the last decade of the 20s century was pretty awesome. Not only did we have the best toys (who could forget the tamagotchi?!) but our fashion choices were also on point. So much so, in fact, that they are coming back in style! Yes – dust off your beanie hats, polish your Dr. Martens, and bring out your flannel shirts and acid wash jeans, because the 90s are back! And to help you get on top of this nostalgia-fueled trend, we have selected the 110 best 90s outfit ideas. From grunge and hipster, to hiphop and ska-punk – we've got all the characteristic looks of this timeless era covered!
90s outfit ideas – who can forget the timeless "flannel shirt tied around the waist" look?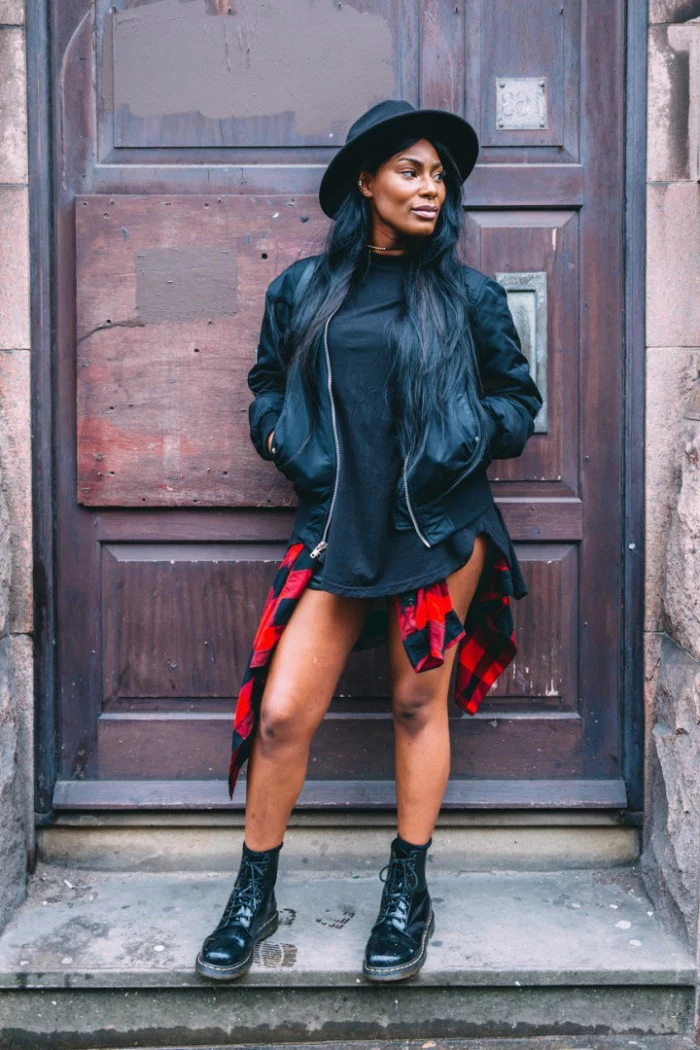 90's outfit for women – strappy dresses
Strappy mini dresses were a must-have item in the 90s, and are making a huge come back at the moment. Cute and versatile, they can be worn on their own, for a glamorous party look, or with a t-shirt underneath, to achieve a more casual and modest effect. They are a great choice for chic ladies who want a romantic outfit with a punky twist. To get the most authentic 90s feel, pair your strappy dress with a white or striped tee, don a pair of black lace up combat boots, and, as a finishing touch, add a black velvet choker.
Strappy dress and a striped tee – a cute and timeless combo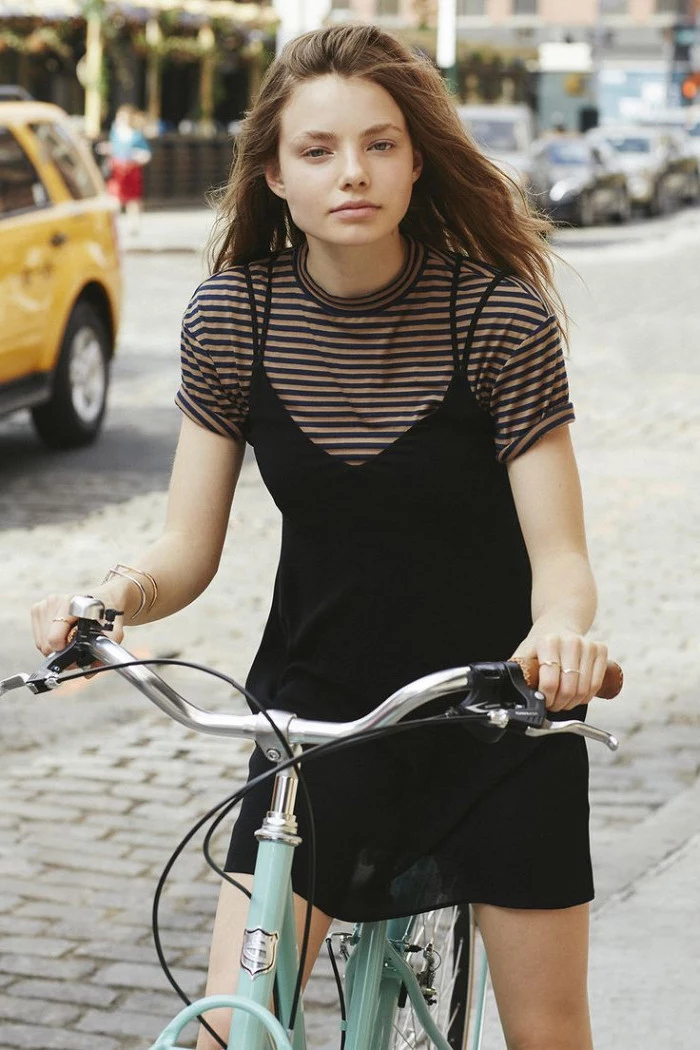 Retro 90s outfit ideas making a comeback today
It's safe to say that the 90s were the decade of oversized clothes. Baggy sweaters and jeans, huge t-shirts with colorful prints, and voluminous jackets were worn by gents and ladies alike. In addition, 90s fashion icons were prone to tucking their t-shirts and jumpers into their jeans, and rolling up their trousers to expose their ankles. All of these trends are seeing a revival today, as more and more young people are raiding their parents' closets for unique, vintage items!
The casual elegant businessman and the punky street urchin – two typical figures of the 90s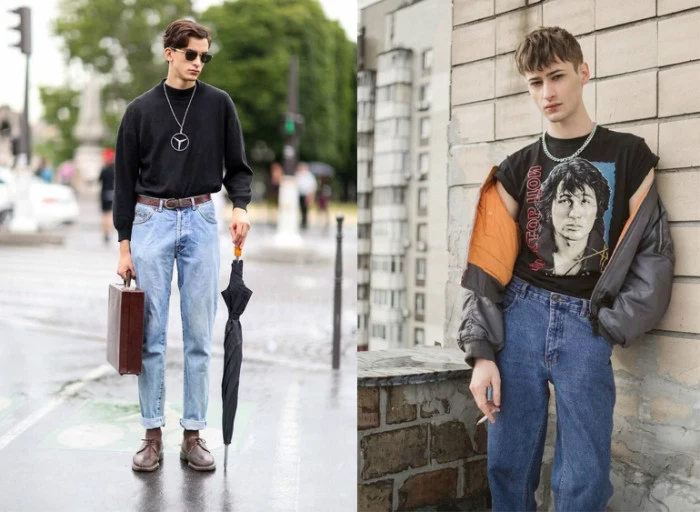 90s themed clothes and shoes that are worn today
Have you noticed that Dr. Martens seem to be everywhere you look these days? 90s nostalgia has taken a firm grip on the population, and the funky lace up military boots are making a huge come back. Back in the day, these sturdy shoes were favored by punk and mod kids. With the rise of grunge and ska-punk in the 90s, they entered the mainstream and became a global fashion phenomenon. There is another, simpler explanation for their popularity – Docs can be worn with virtually anything, and look great with trousers, skirts dresses and even overalls!
Grunge 90s outfit ideas for him and her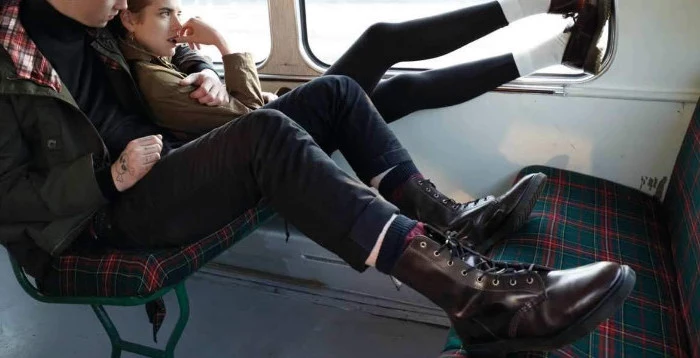 What to wear to a 90s party?
Speaking of overalls – it's impossible to talk about 90s outfit ideas without mentioning this iconic garment! Both guys and girls used to rock these in the 90s, and there was a mind-boggling variety to choose from! Skinny and baggy, long and short, pristine and distresses, made of denim and corduroy – overalls were just as unique as their wearers. They did have one or two things in common though – pretty much all of them were usually paired up either with a cropped tee or an oversized, bulky sweater.
Some 90s celebrities took to wearing their overalls partially unbuttoned for a more casual, street-wise look.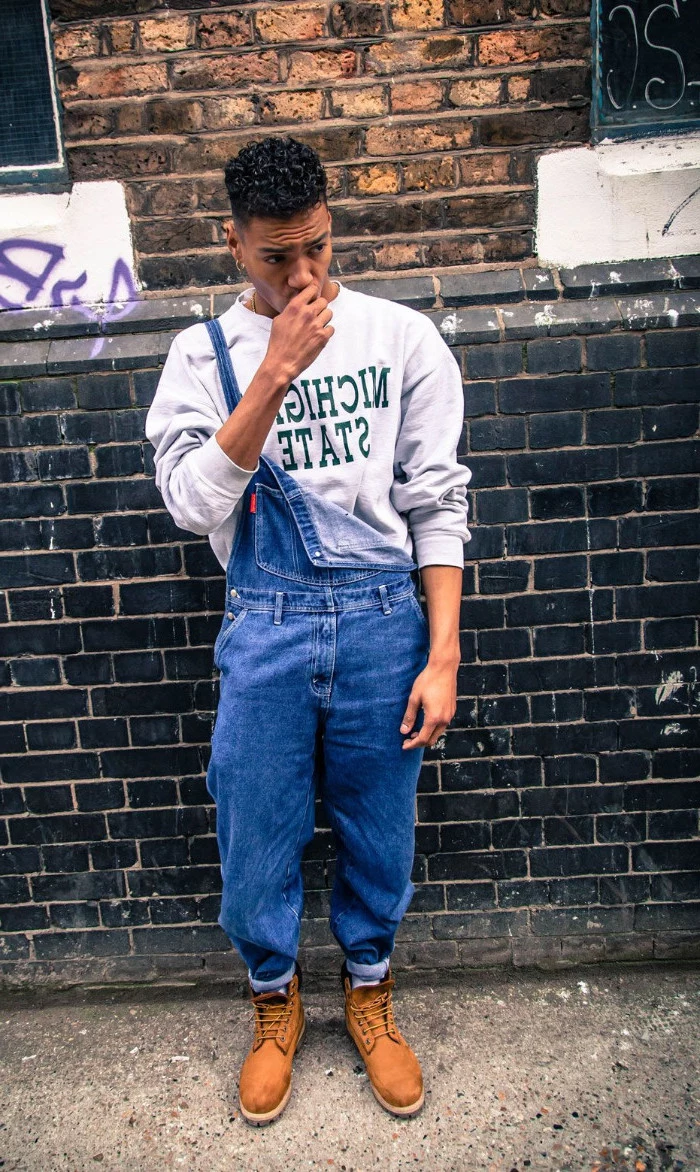 If you'd like to add a subtle 90s twist to your style, this video has some great suggestions, that hit the spot without being too flashy
Must-have accessories for any 90s retro outfit
Accessories have always been a key part of fashion, but the 90s took their importance to cosmic proportions! Beanie hats were a huge hit and have remained consistently popular through the past two decades. Fishnets and black opaque tights, small shoulder bags, and lots of chunky jewelry were also very common.
A perfect 90s outfit, with subtle elements of punk and goth aesthetics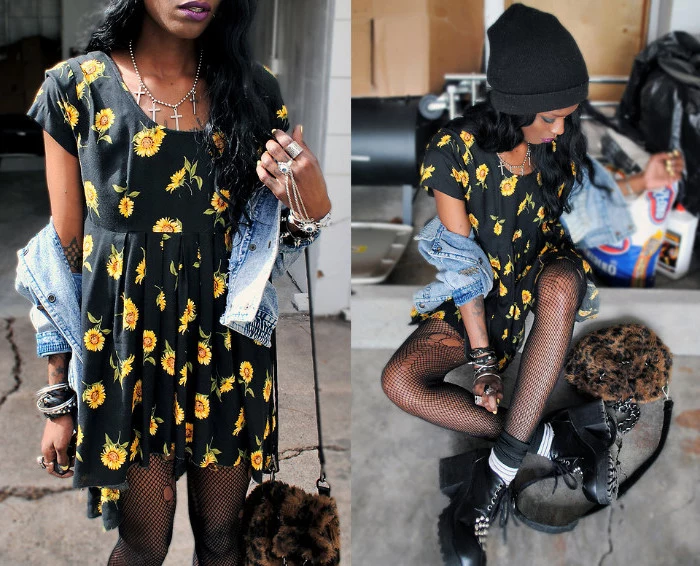 Check out this gorgeous (and oh so comfy!) 90s outfit ideas!
Needless to say, the 90s closet cannot be thoroughly explained in a single article. With an abundance of different styles and seemingly inexhaustible variety of combinations, it will take a whole book to fully explain the fashion intricacies of this exciting decade. But, as you know, an image is worth a thousand words, and on this note, we invite you to enjoy our extensive gallery with over 90s outfits ideas you can try today. Let us know which looks are your favorite and don't forget to check out our fashion section for more cool style tips and ideas, including an awesome article on 80s fashion which, believe it or not, was even more outrageous than what you see here!
A beautiful 90s ensemble, featuring a faux fur coat, mini dress, sheer black tights and, of course, combat boots!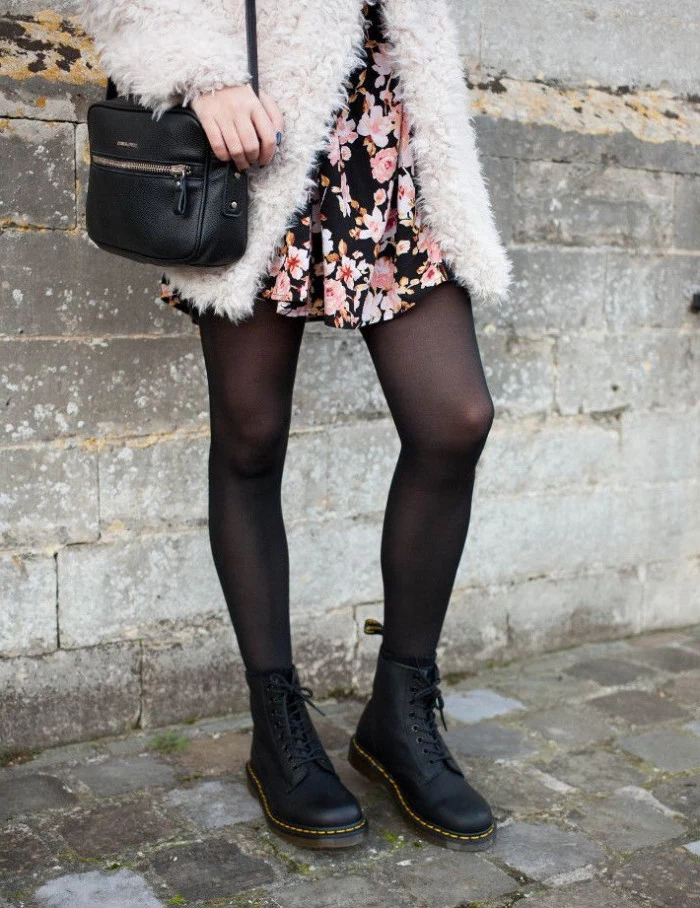 Friends is, undoubtedly, the most iconic TV show of the 90s. Learn how you can copy your favourite characters' unique styles:
Oversized sweater, leather trousers and long, bleached hair with dark roots – the perfect grunge look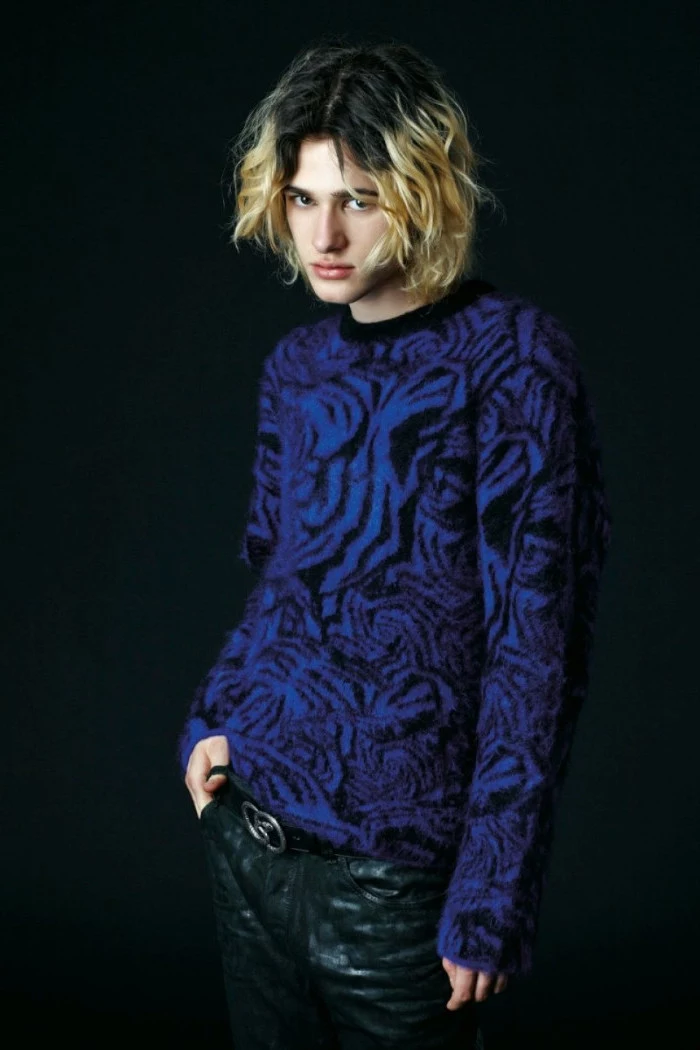 Let's not forget the guys! Snazzy 90s outfit ideas for men:
Flannel shirts are making a comeback!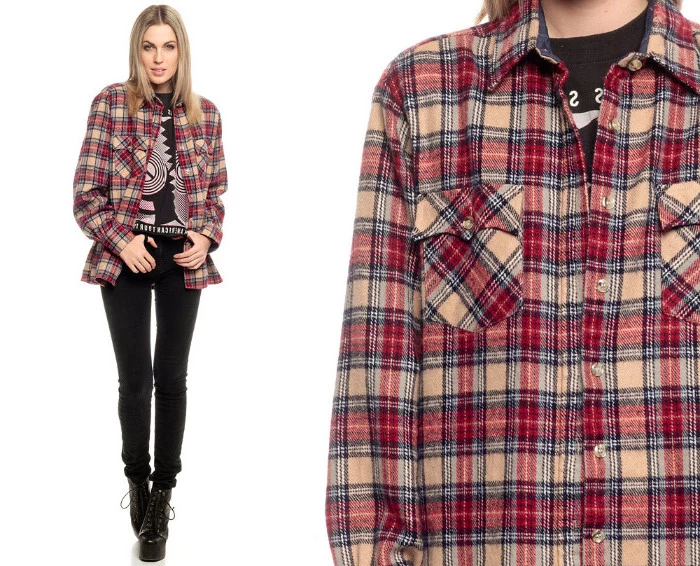 This look book is especially for gents who like vintage streetwear
Overalls, overalls and – yes, more overalls!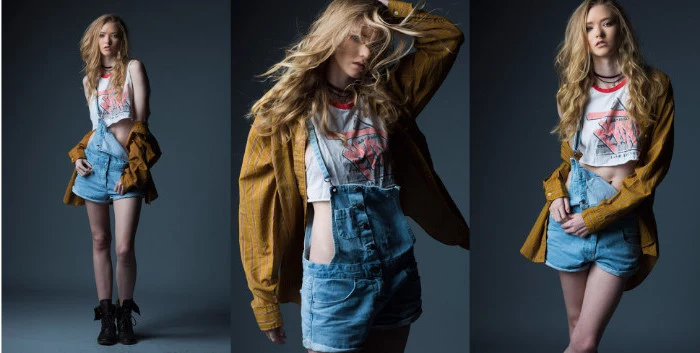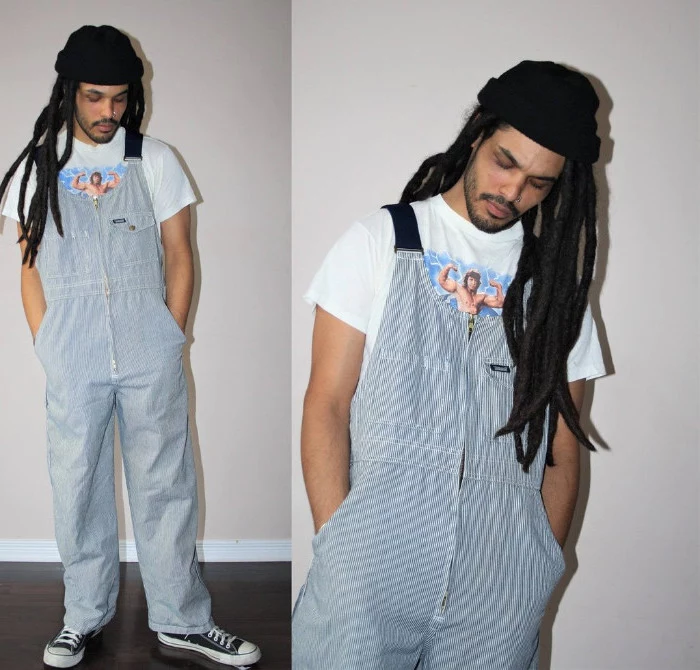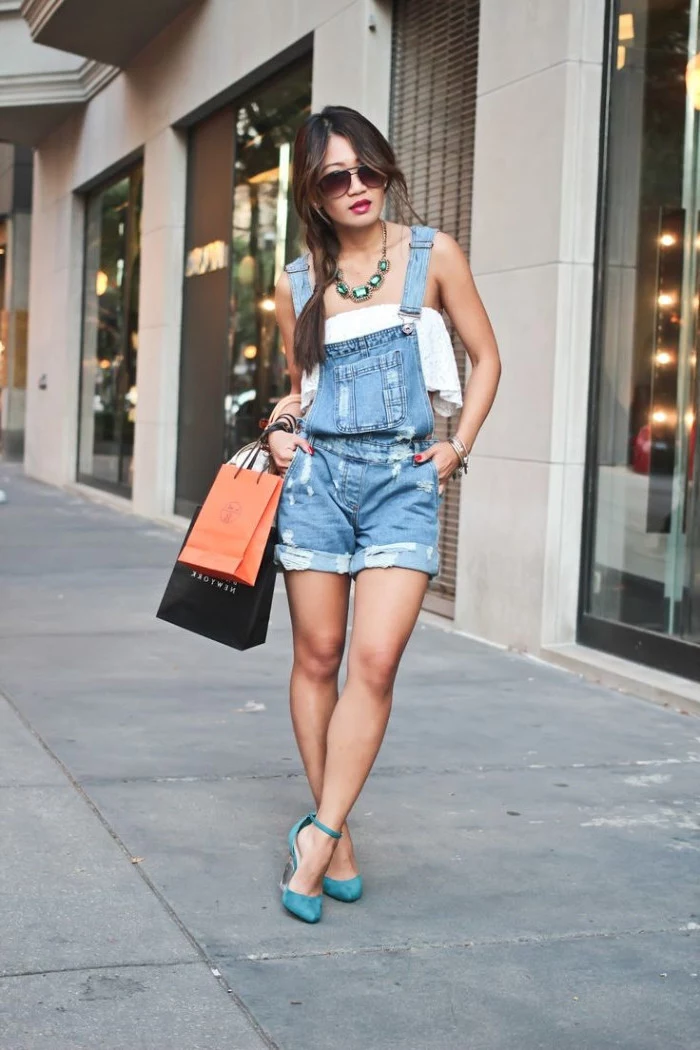 Nirvana's now legendary frontman Kurt Cobain was a style icon in the 90s, and still remains an inspiration to grunge fans worldwide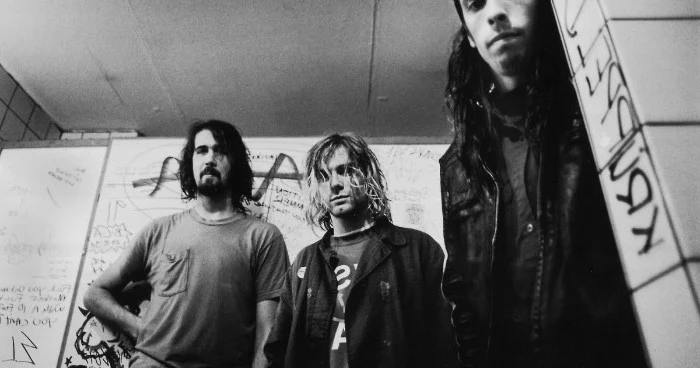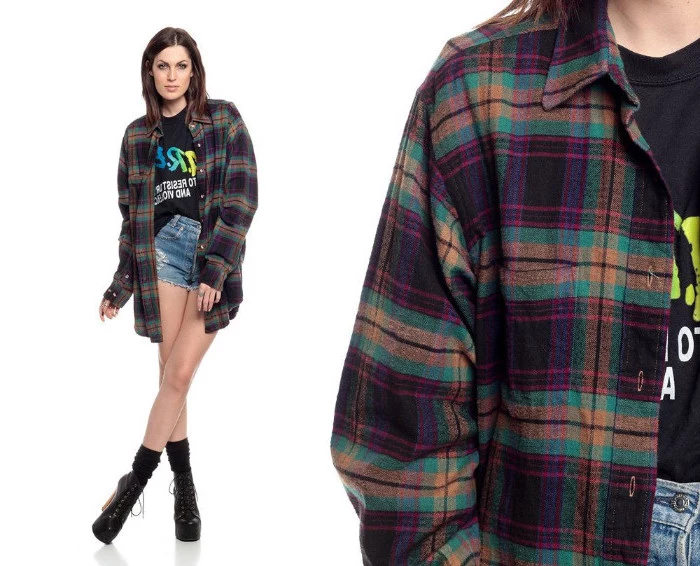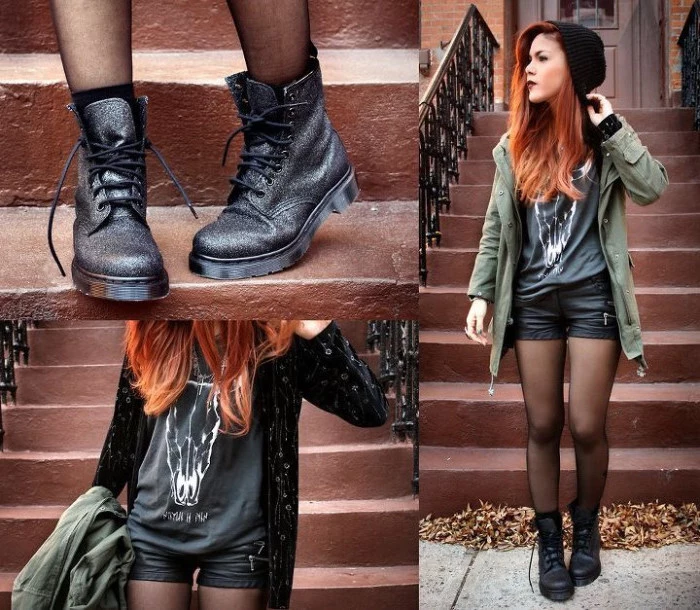 A casual 90s revival outfit for men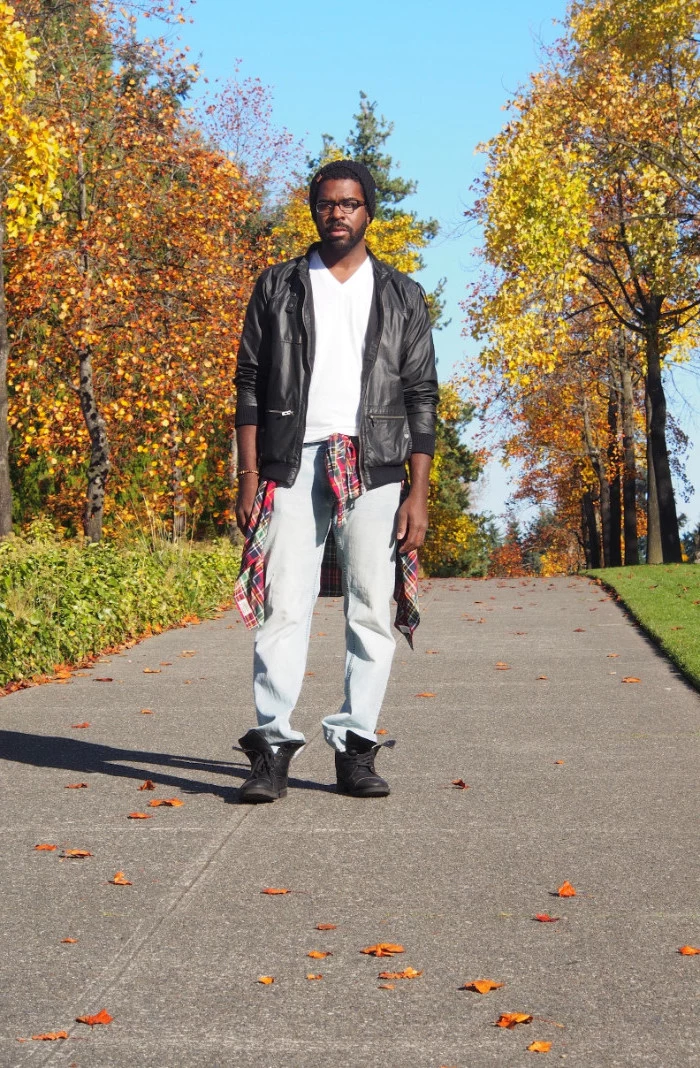 And here is a selection of awesome, 90s themed clothes that still look incredibly stylish: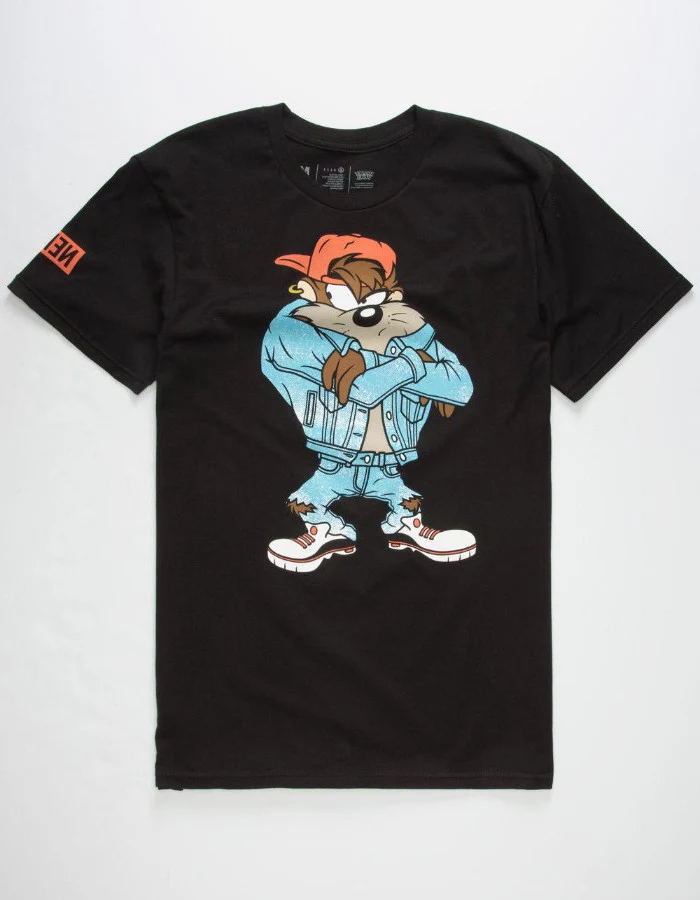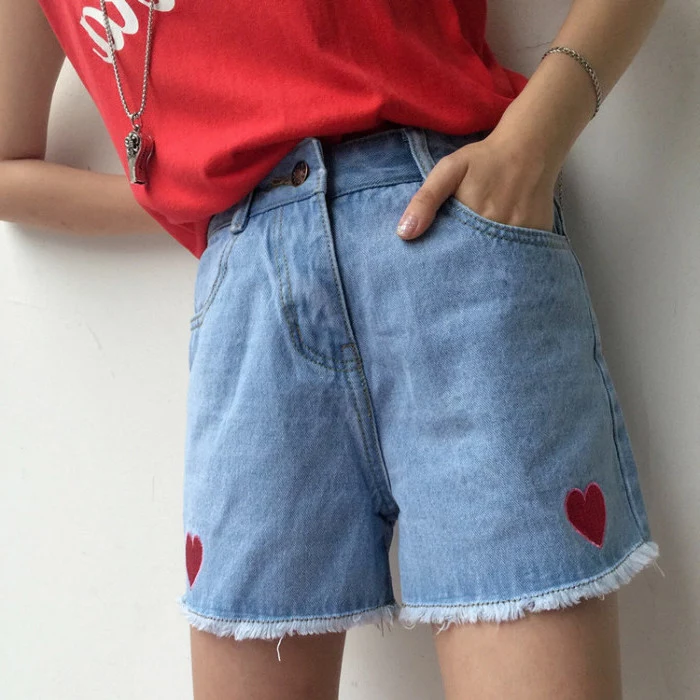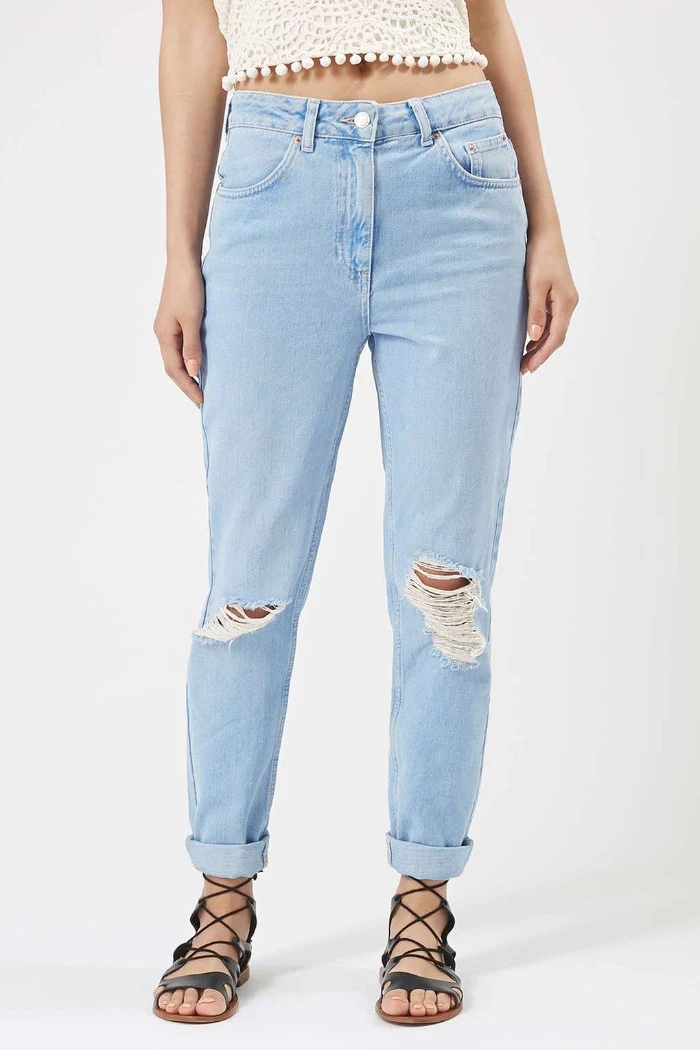 Vintage baggy denim overalls – an absolute must have item!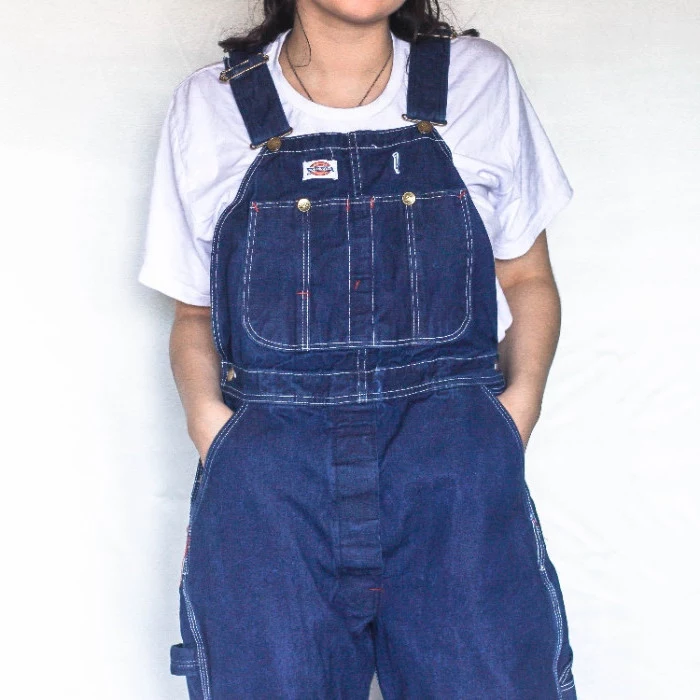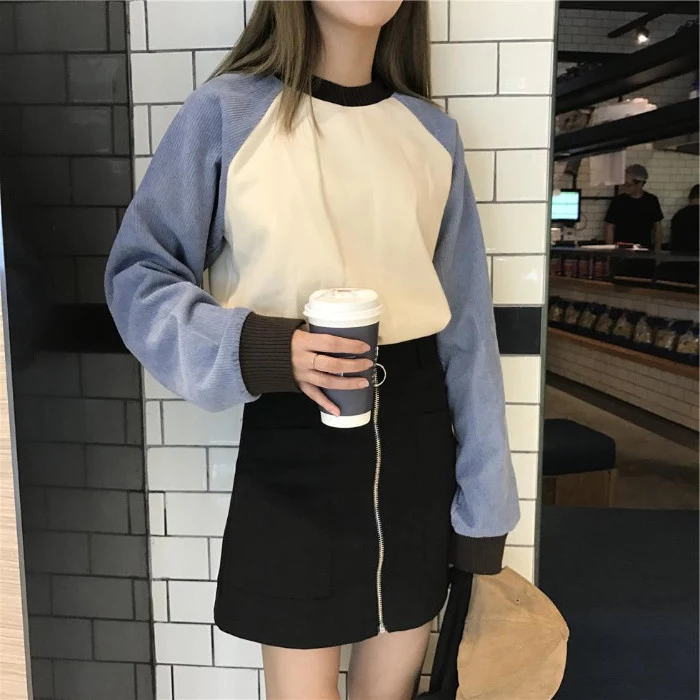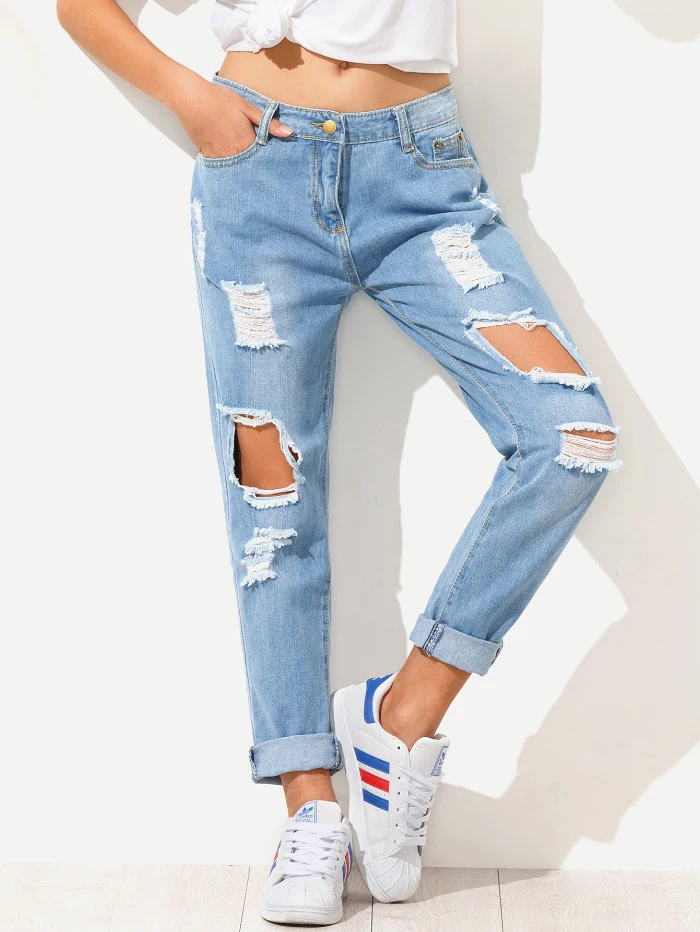 What's a 90s themed outfit without an ugly oversized sweater?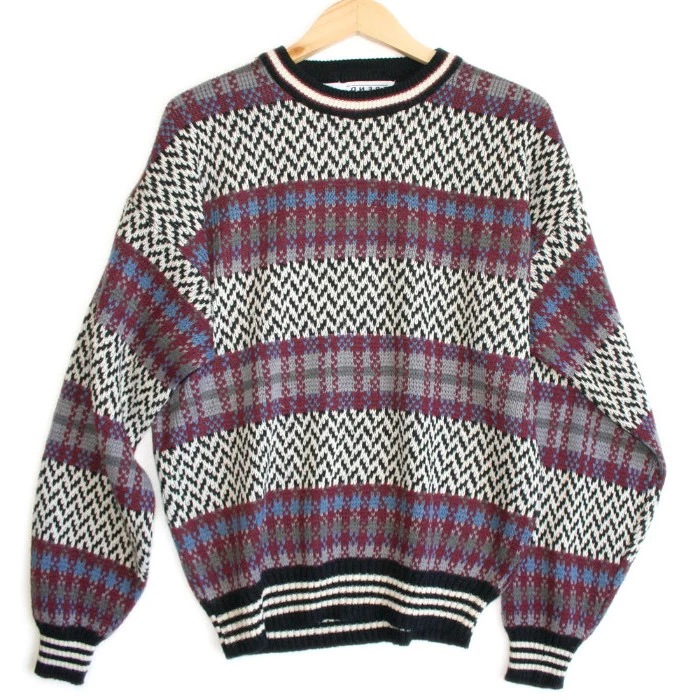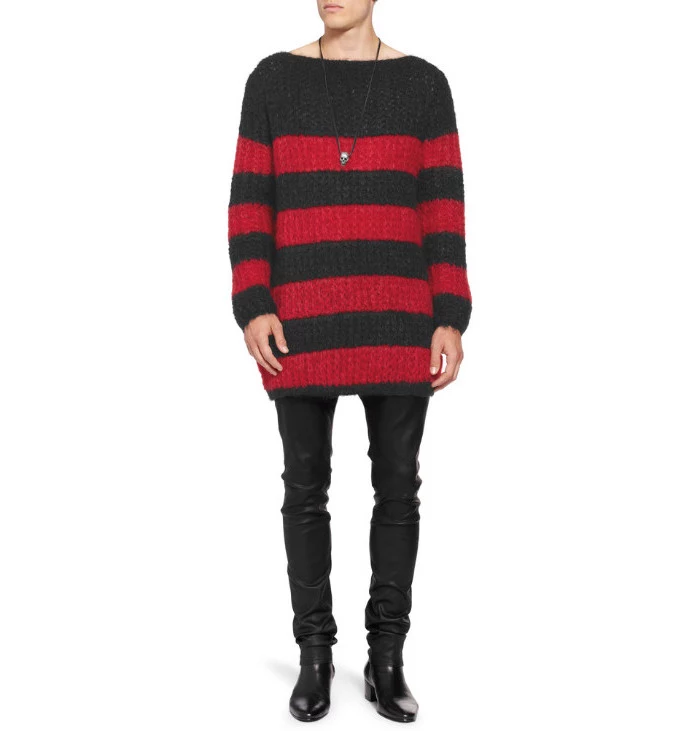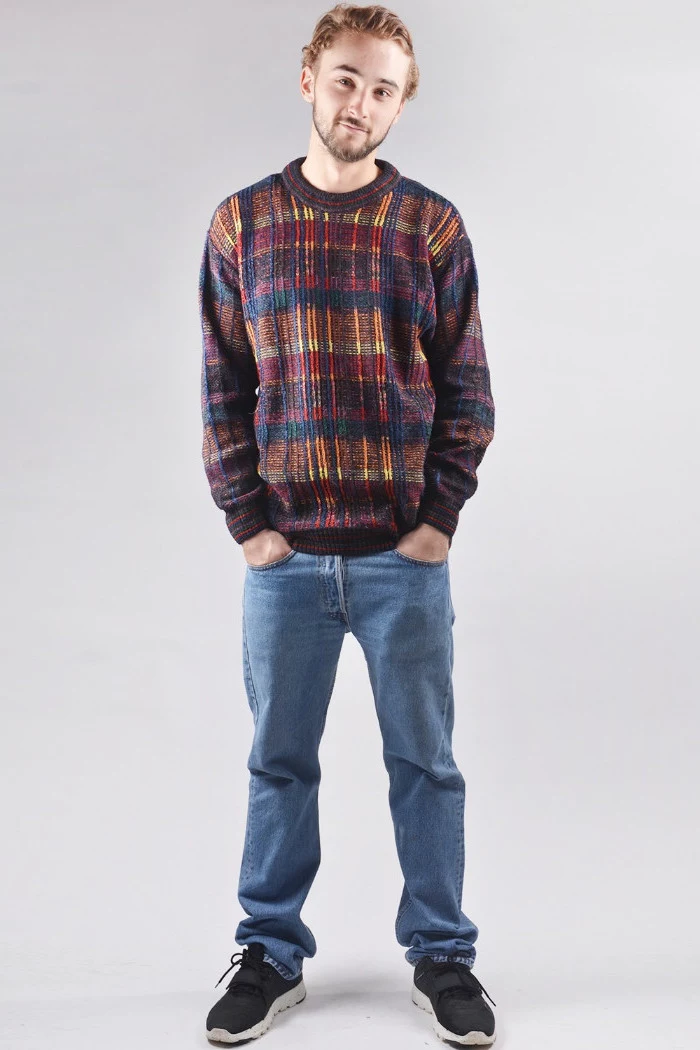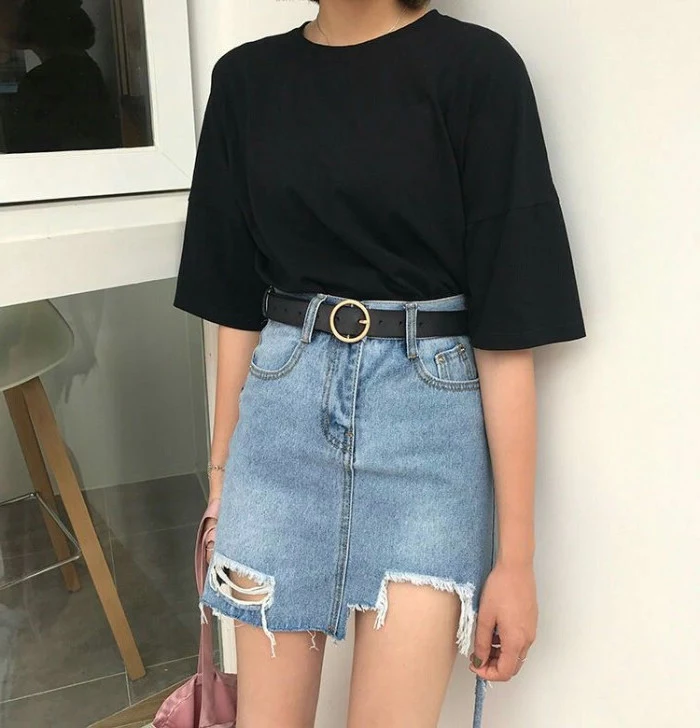 Dr. Martens and a denim jacket – classy and stylish!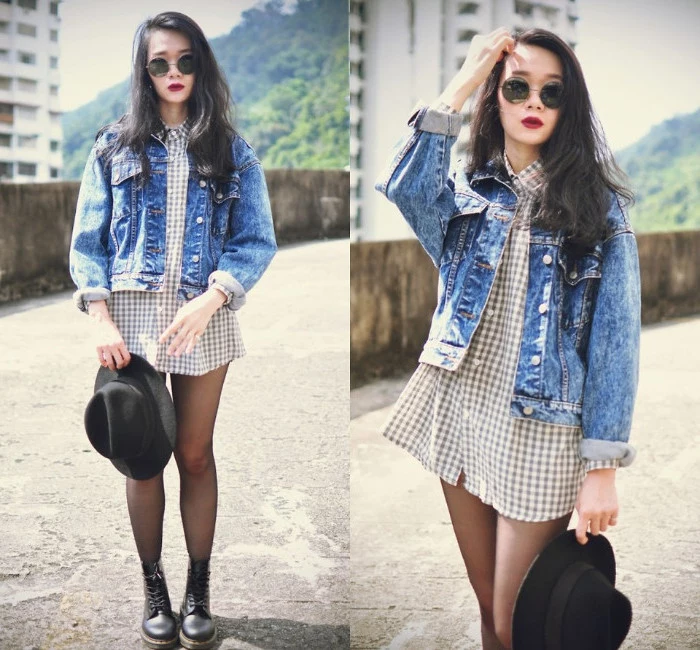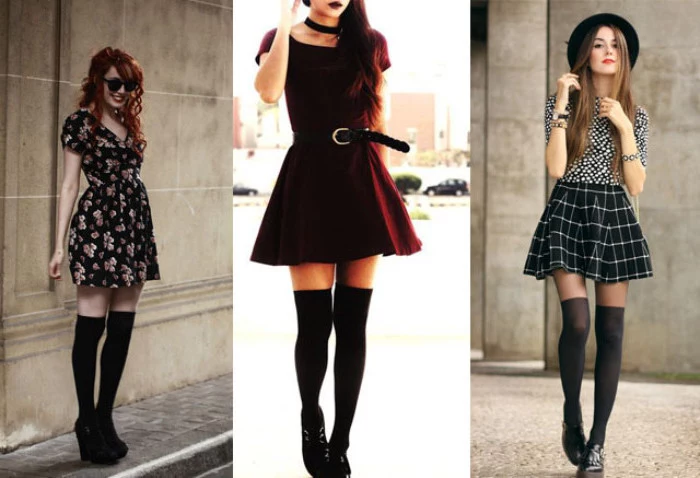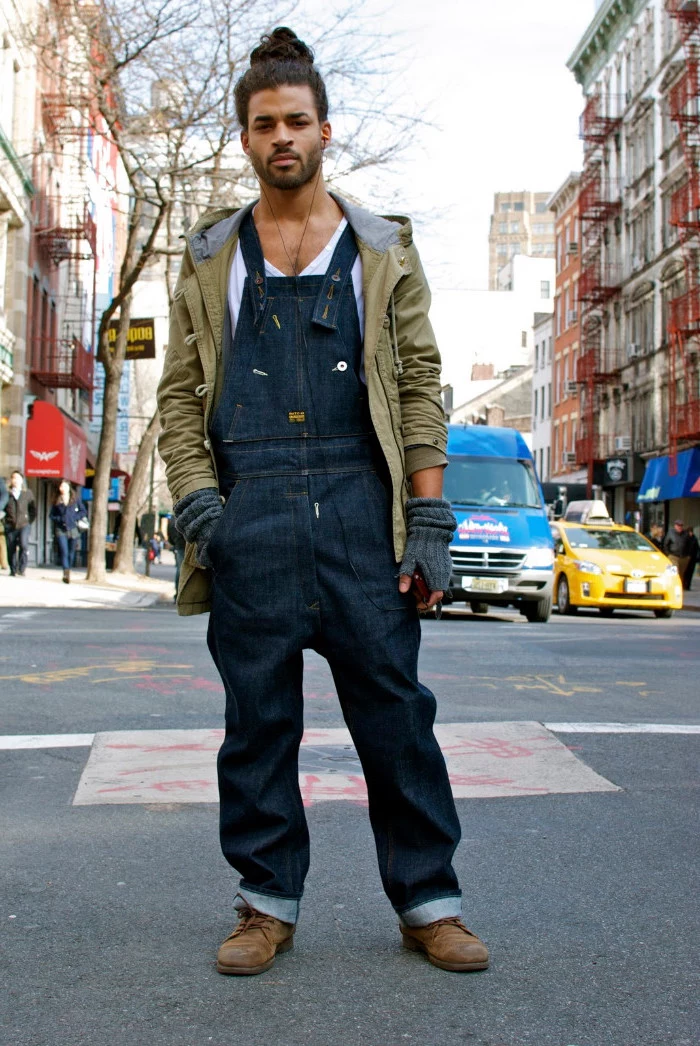 A typical 90s outfit for ladies who favor a more gentle and romantic look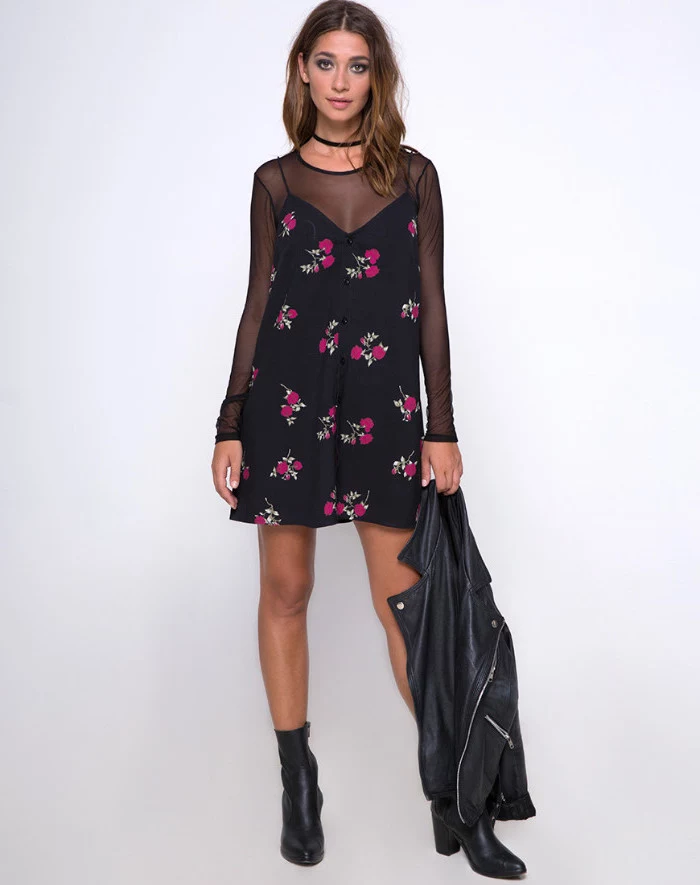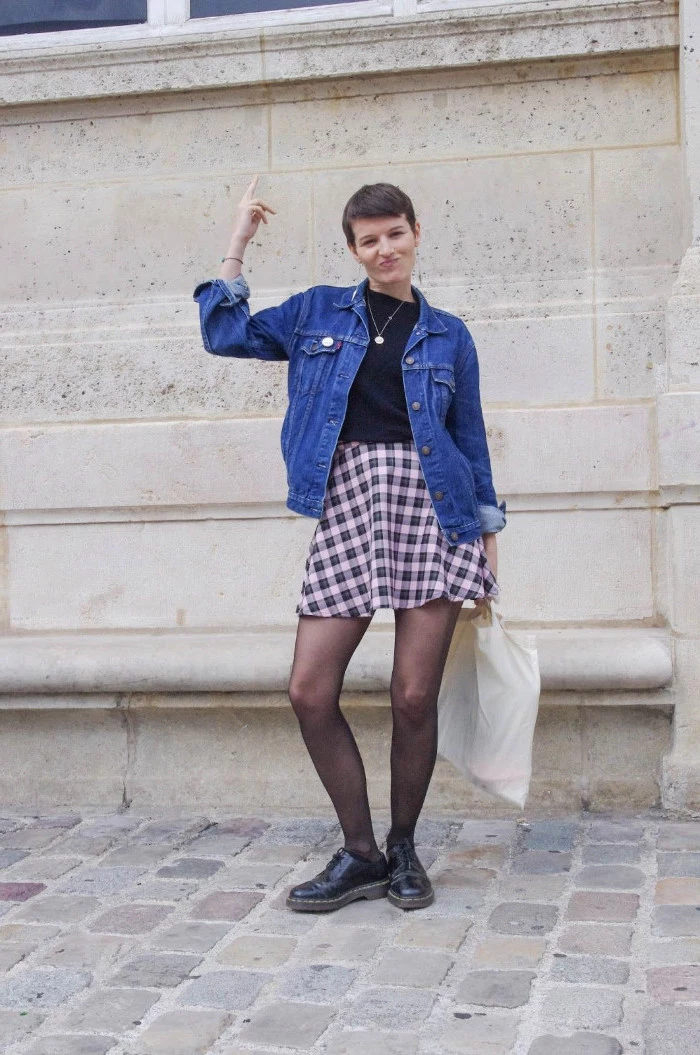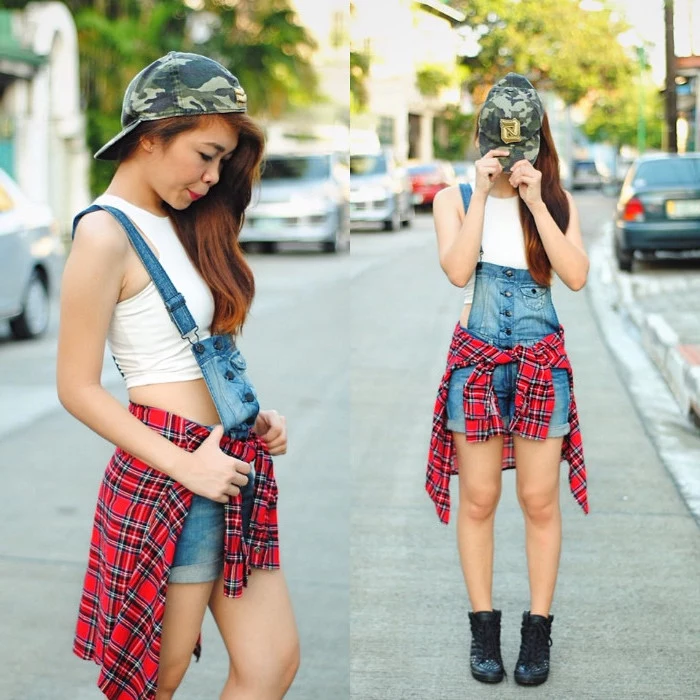 90s streetwear which still looks great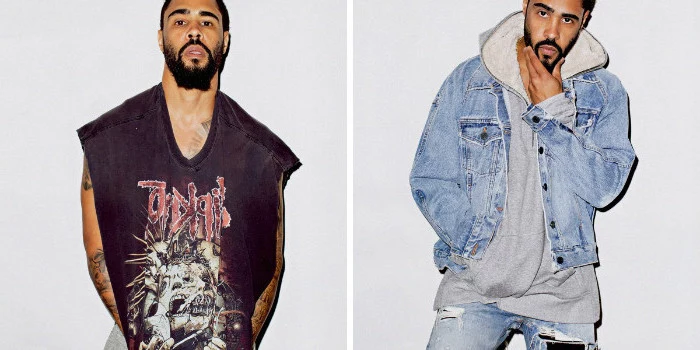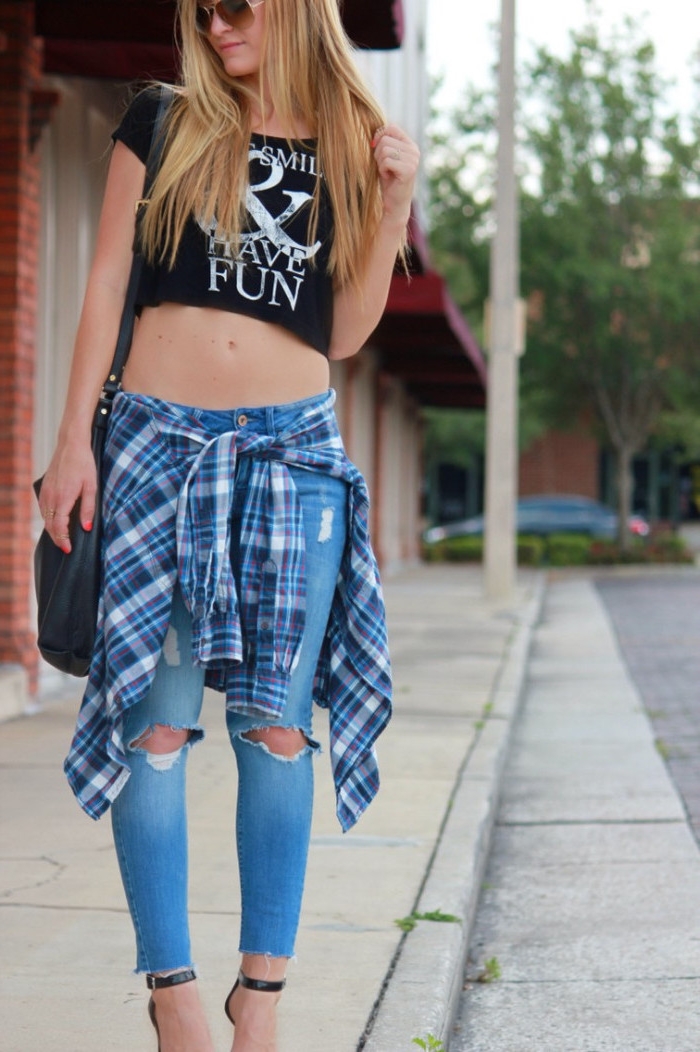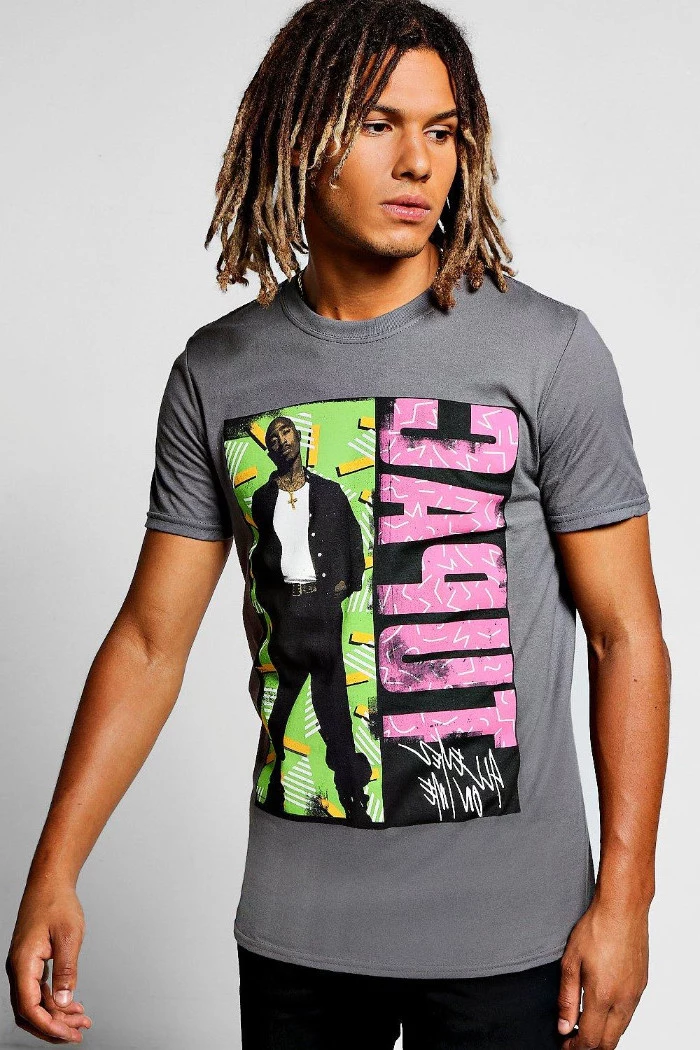 Punk's not dead! We love this 90s take on the timeless youth trend: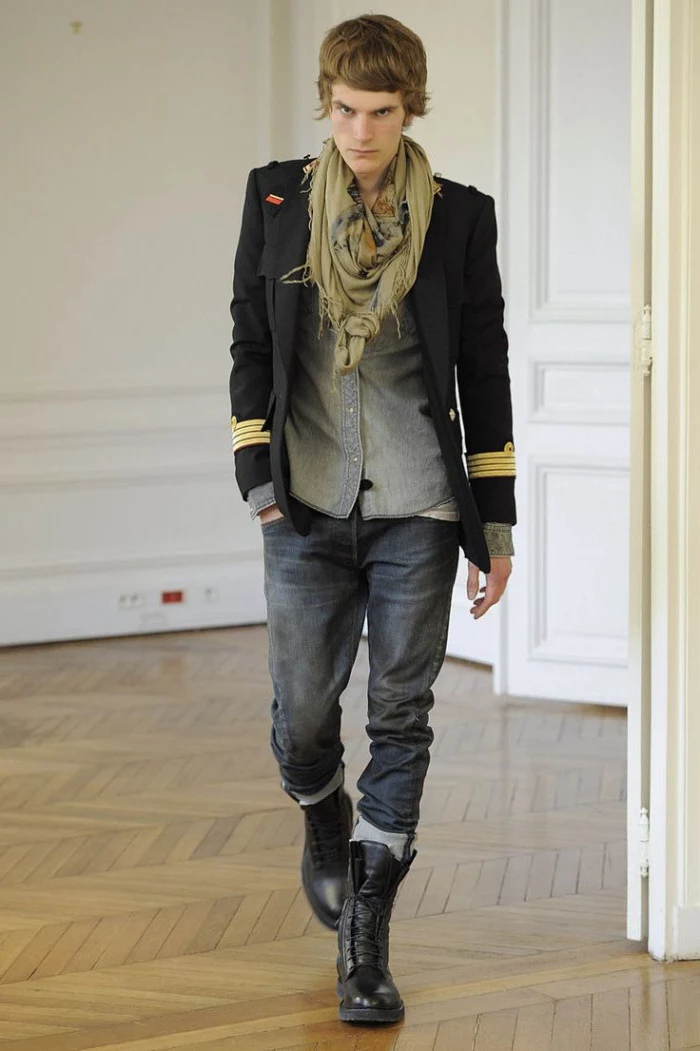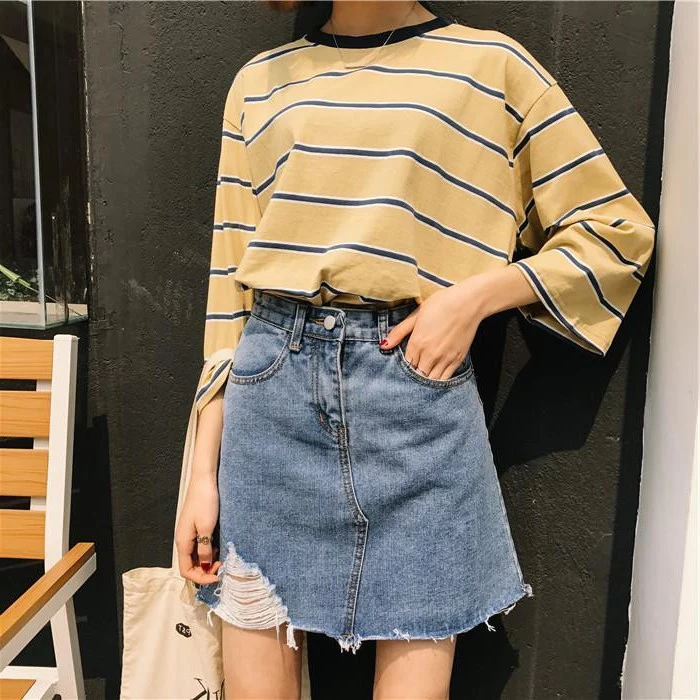 90s hippie chic – flattering and cute at the same time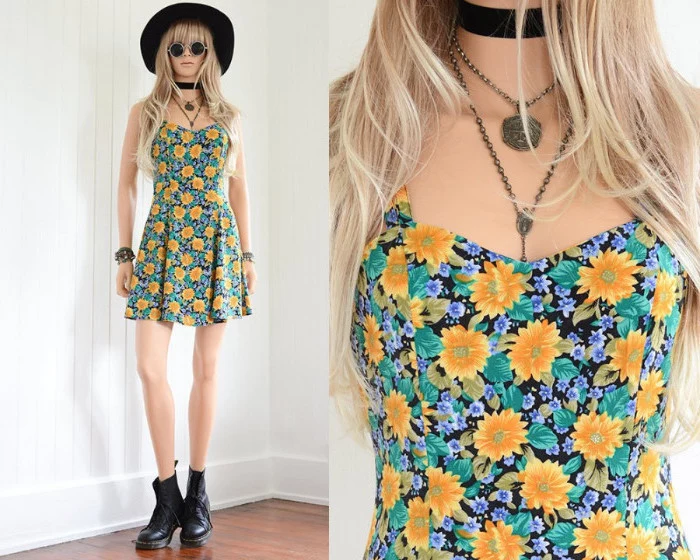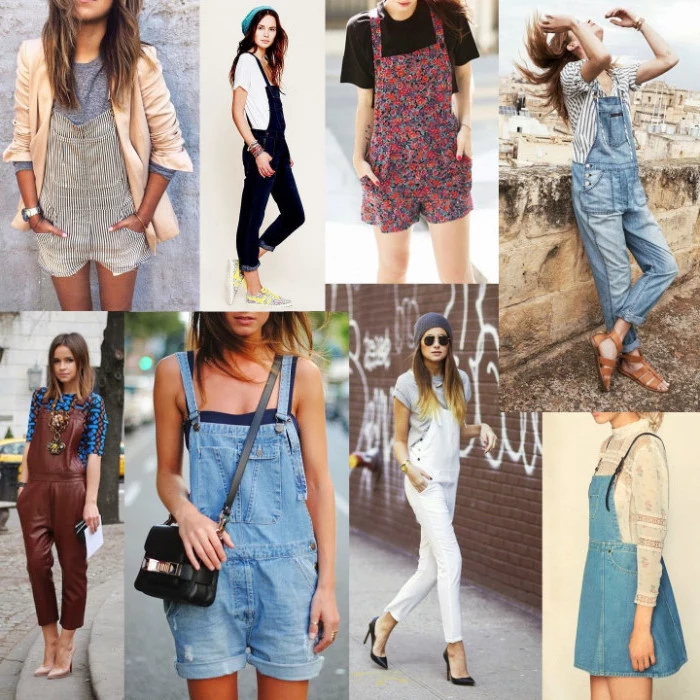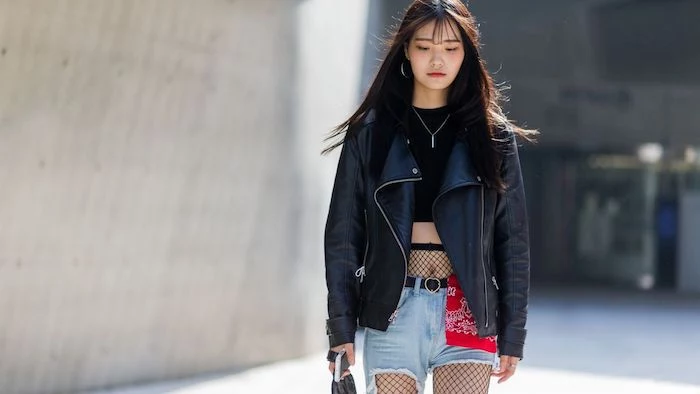 Cropped tops look great with vintage overalls!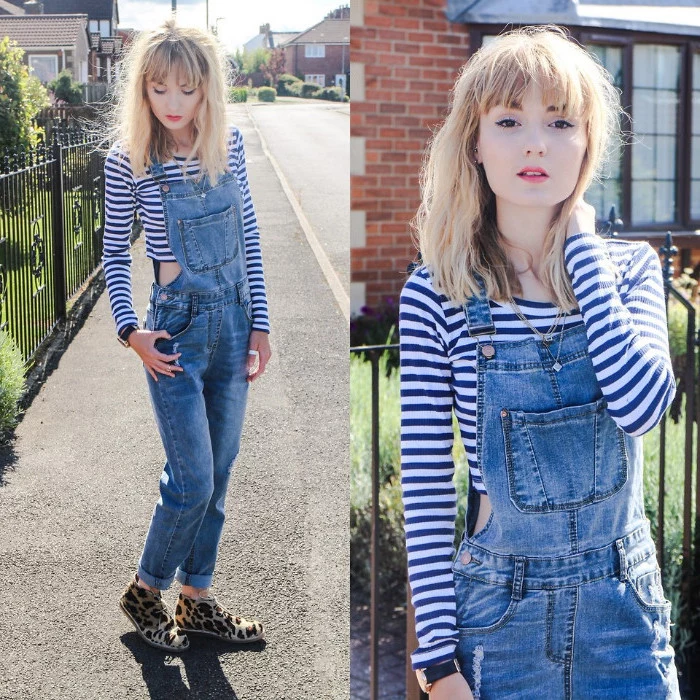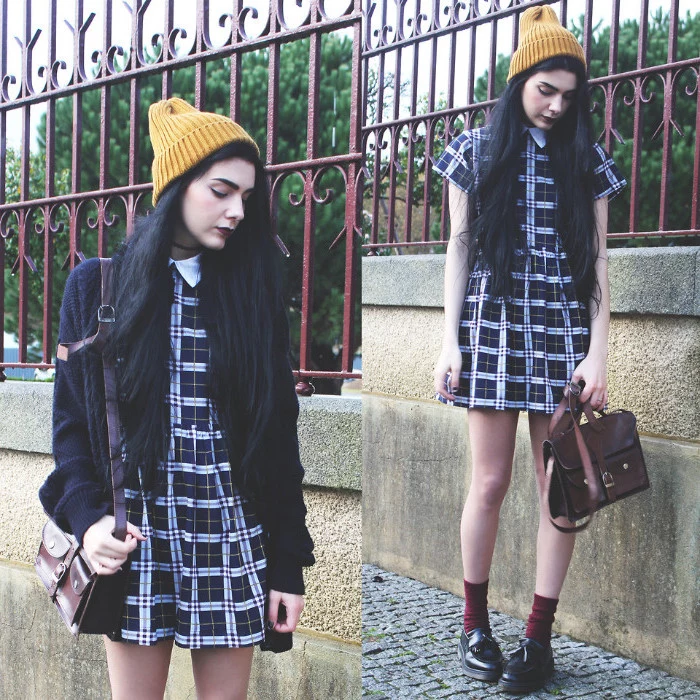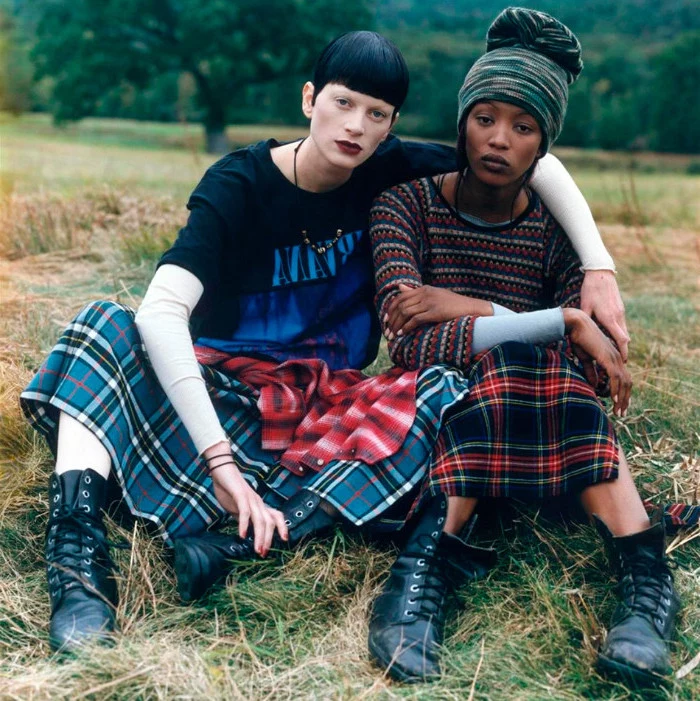 Another irresistible dress and Dr. Martens combo!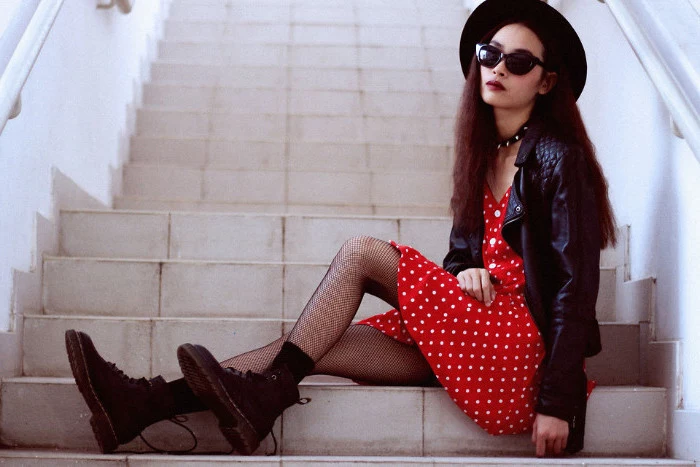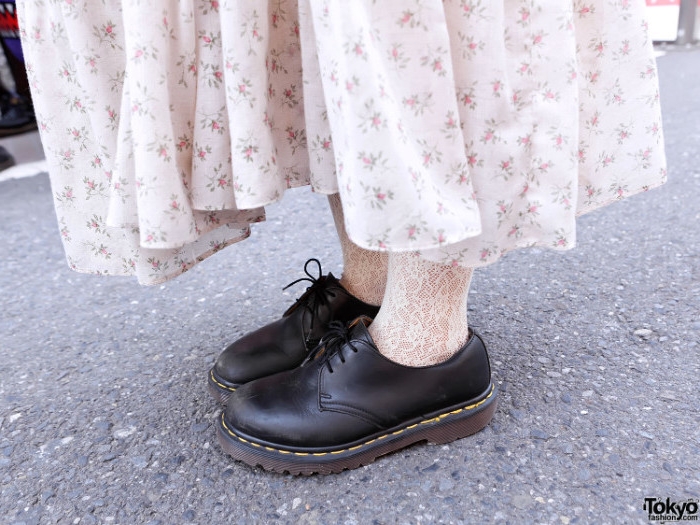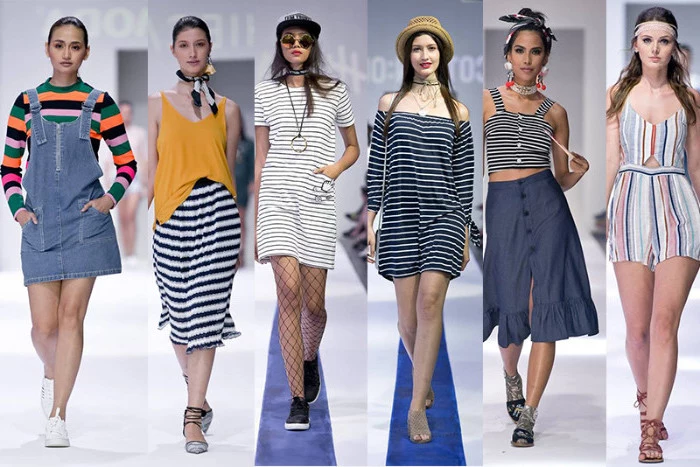 Cool 90s outfit ideas with overalls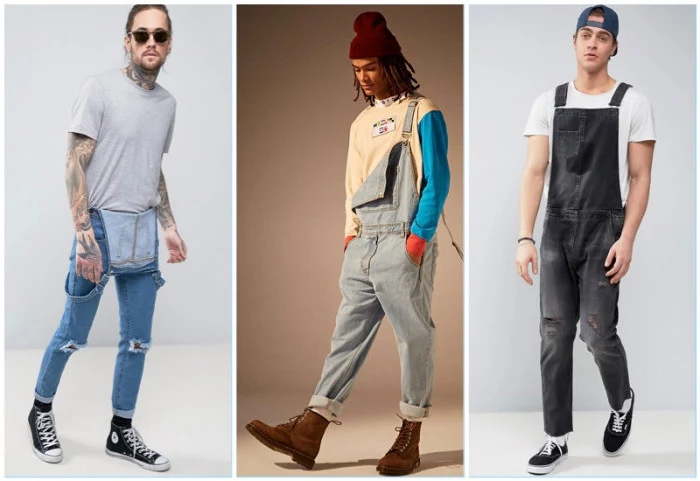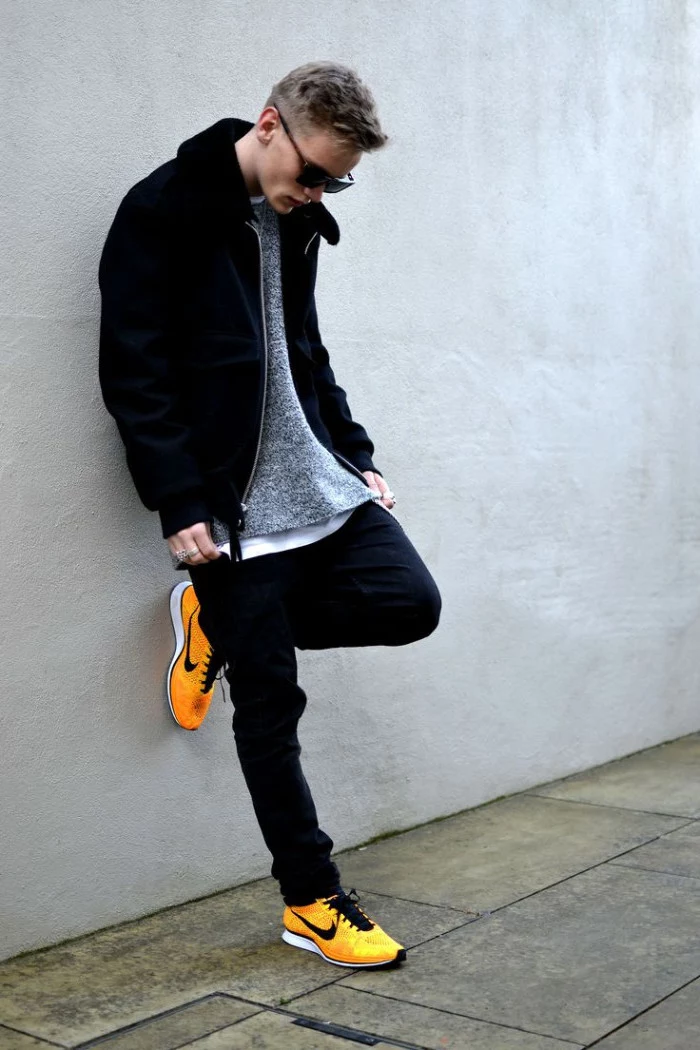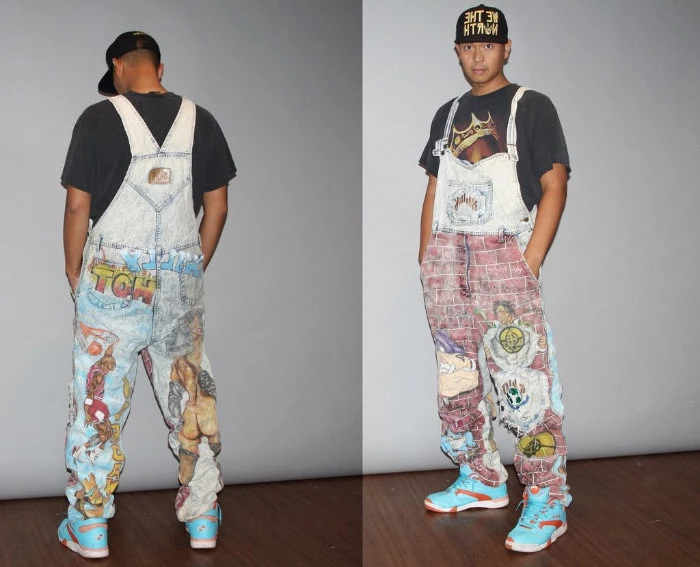 Ultra short flannel tunic, wth over the knee socks, and a knitted cardigan – a truly daring look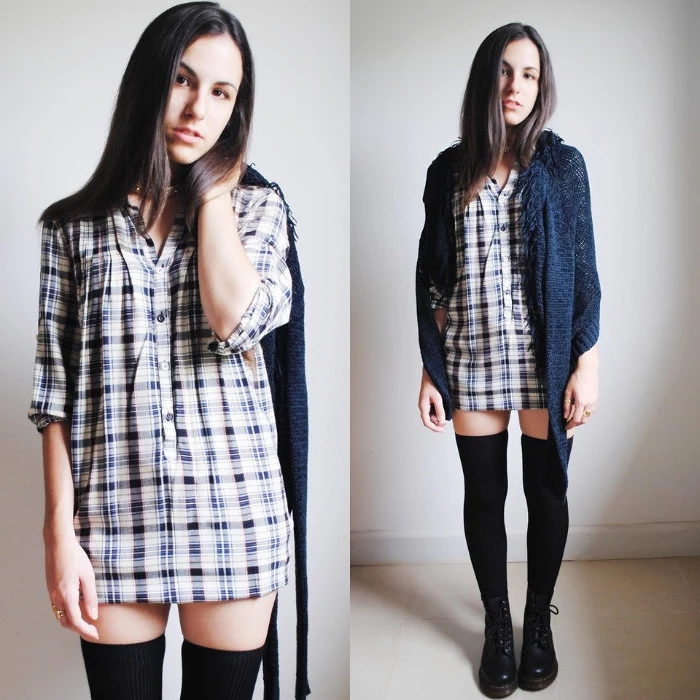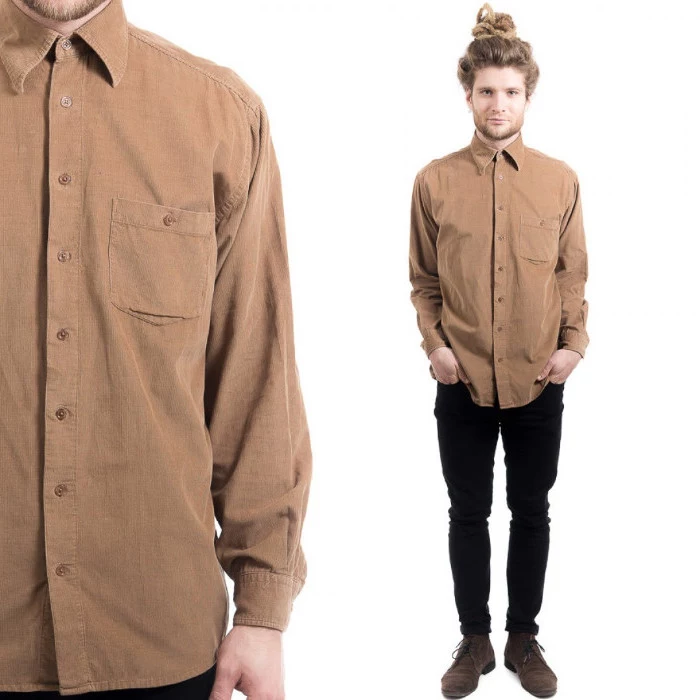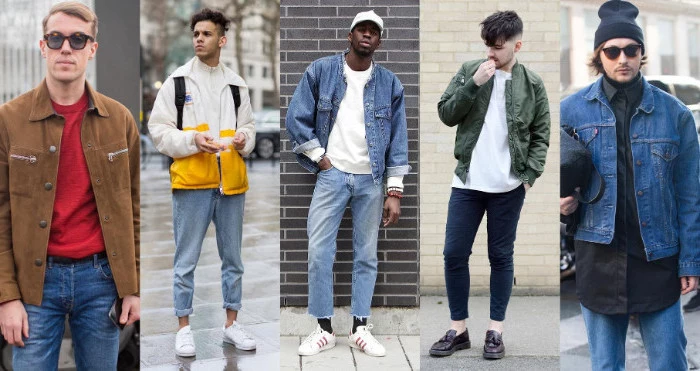 Sometimes one item is enough to bring out that nostalgic 90s vibe. We love this oversized denim shirt!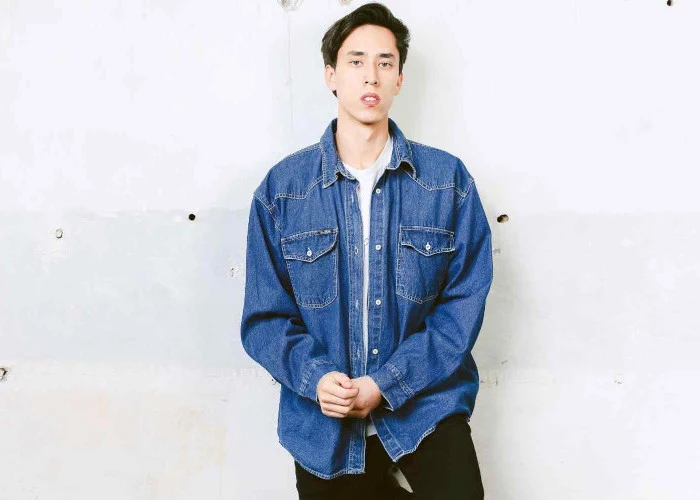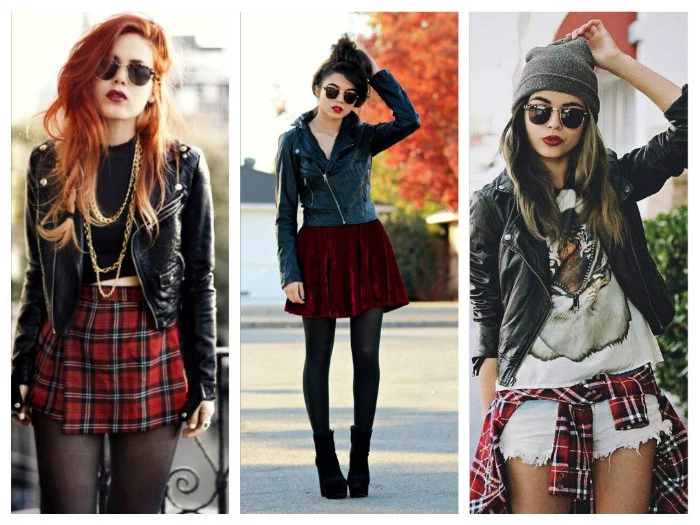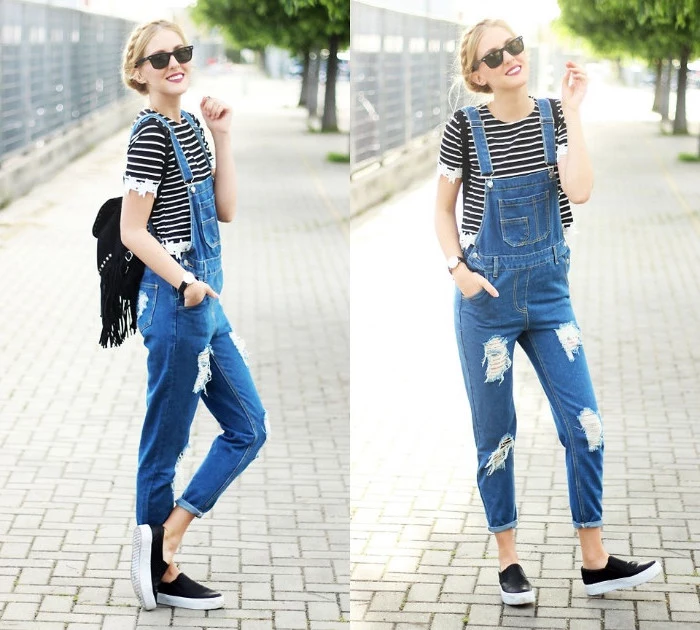 No one knew 90s fashion as well as the Fresh Prince!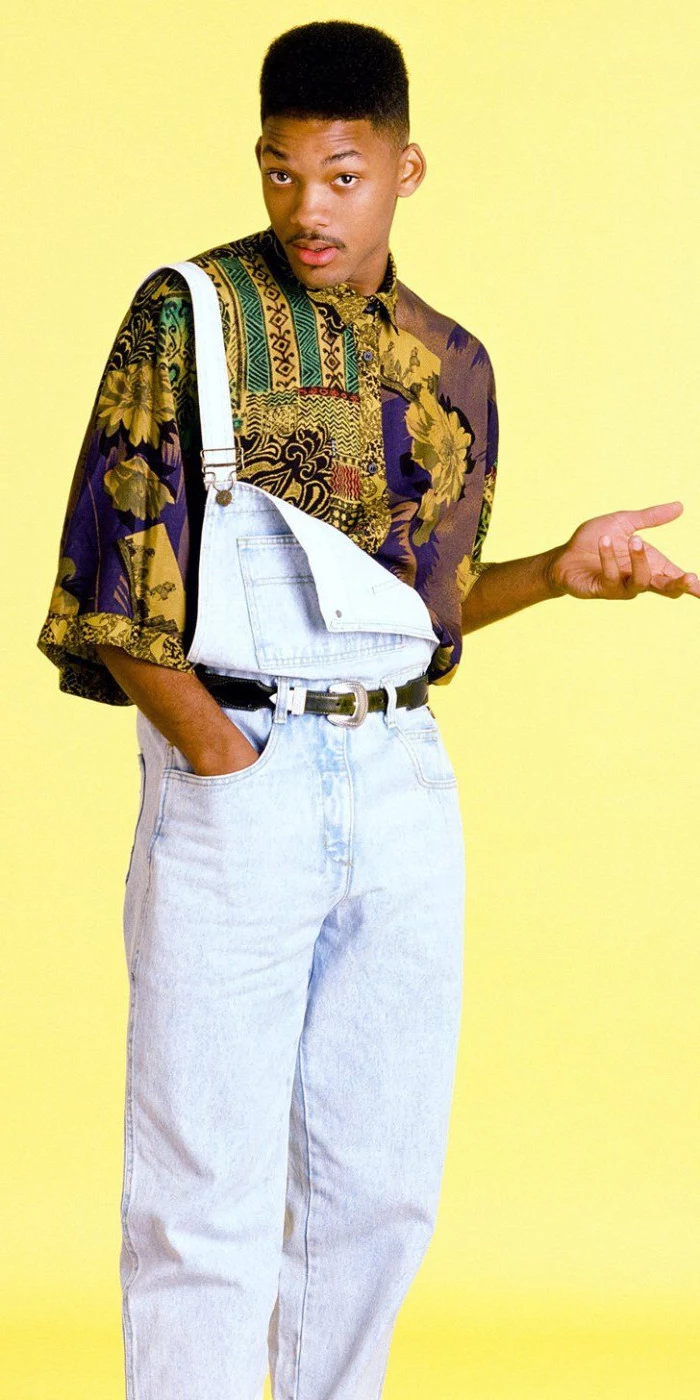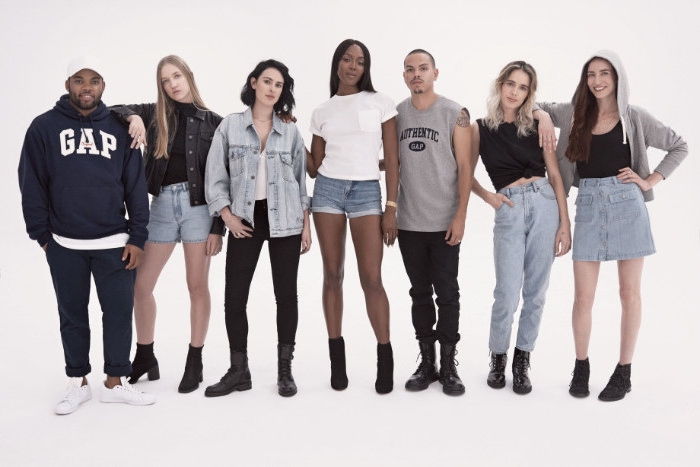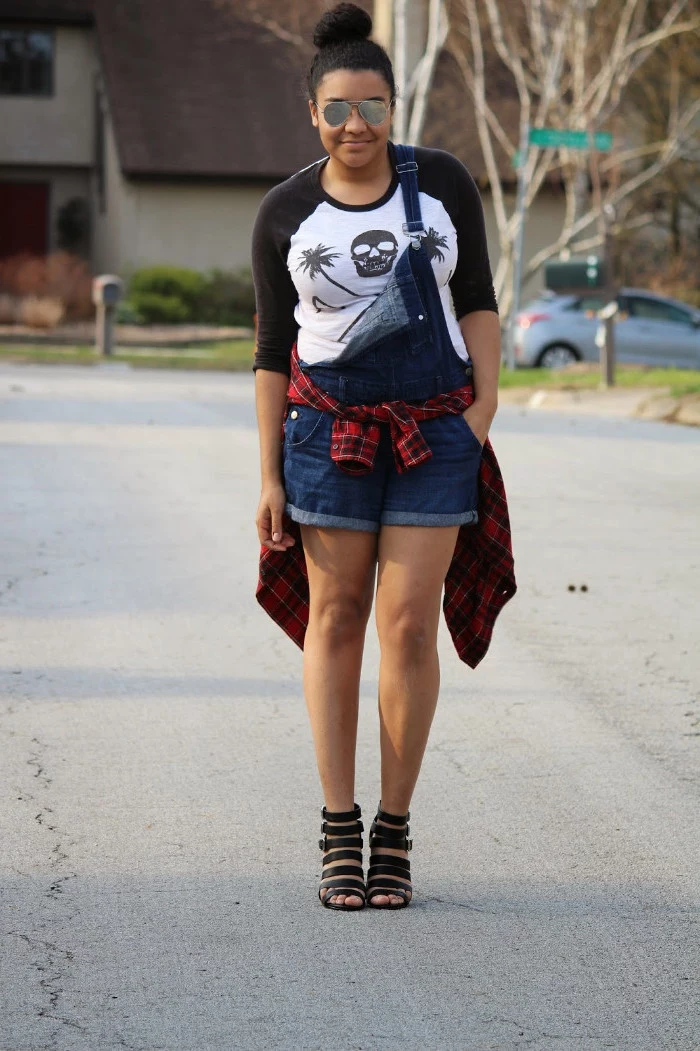 A contemporary outfit with a 90s twist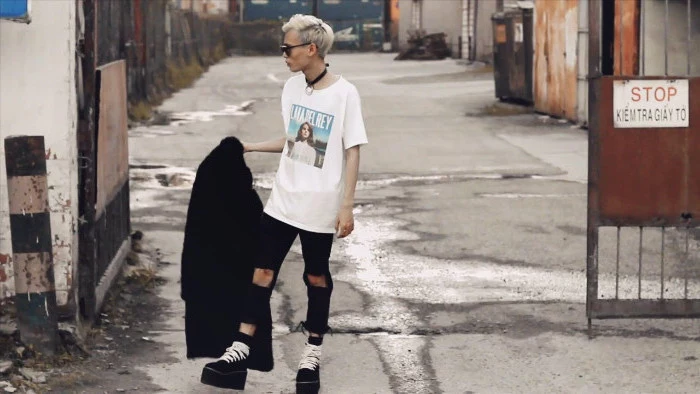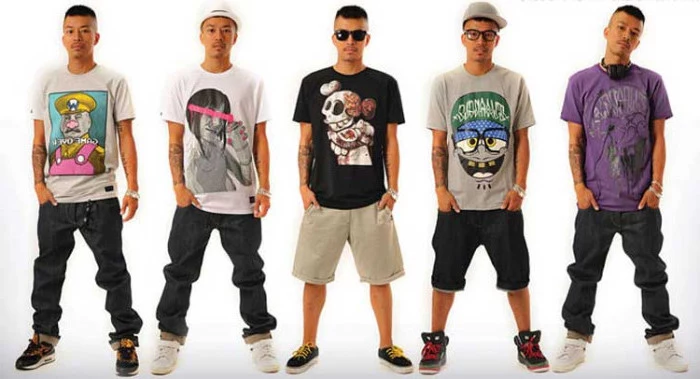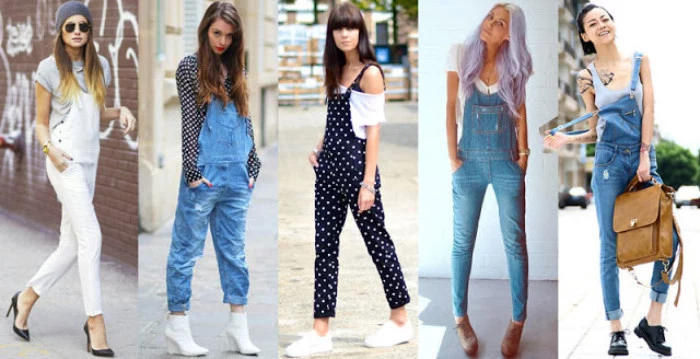 We can't get enough distressed denim overalls!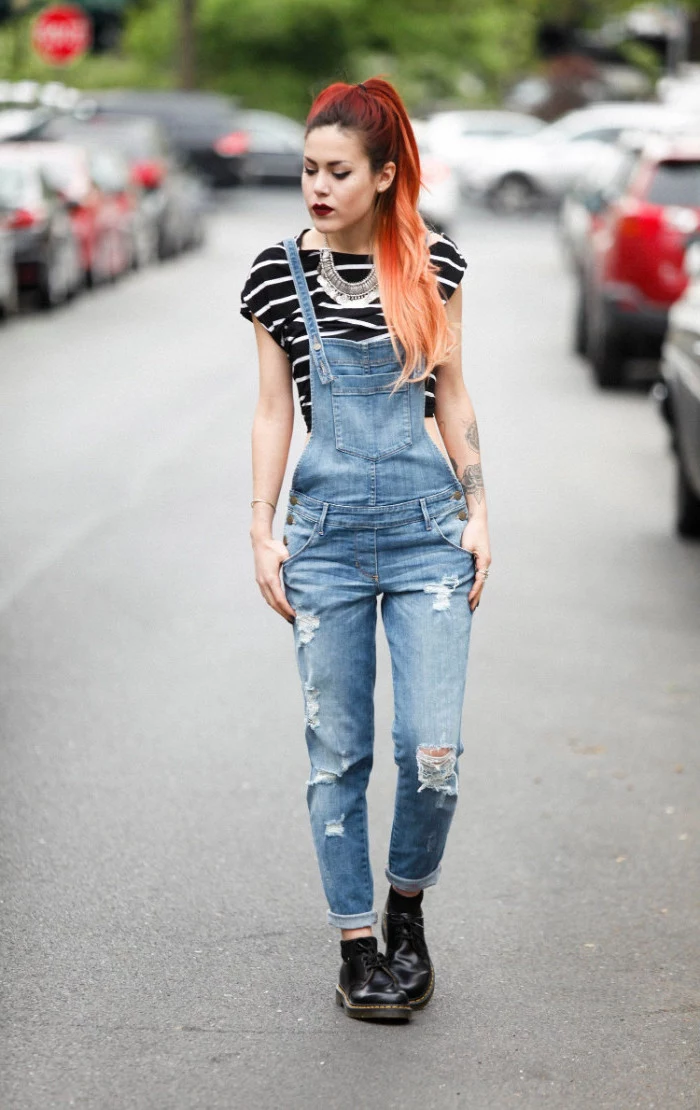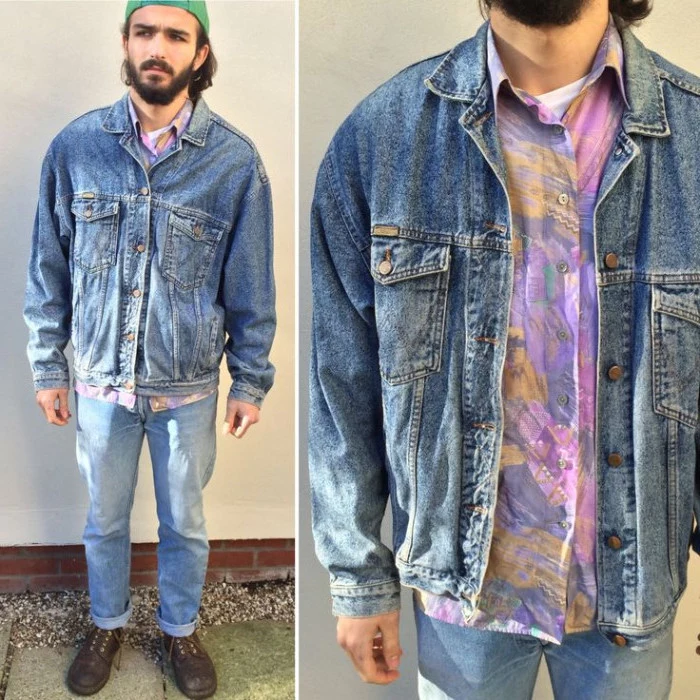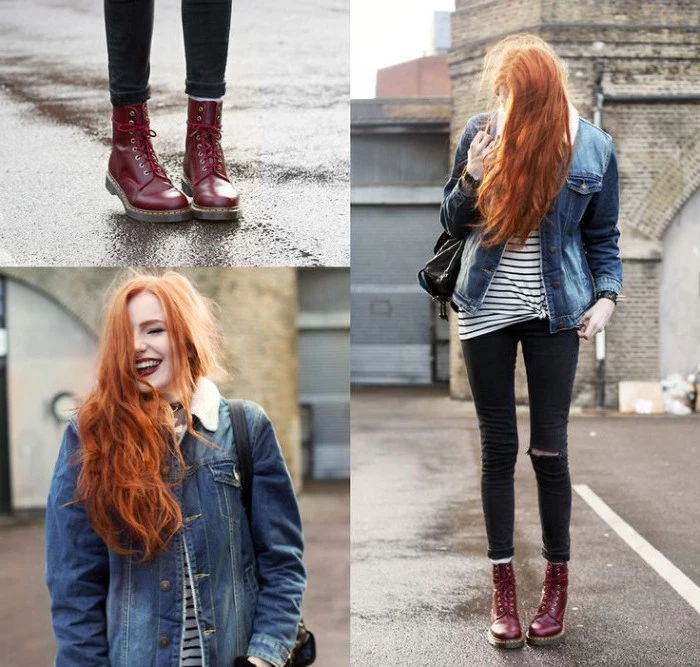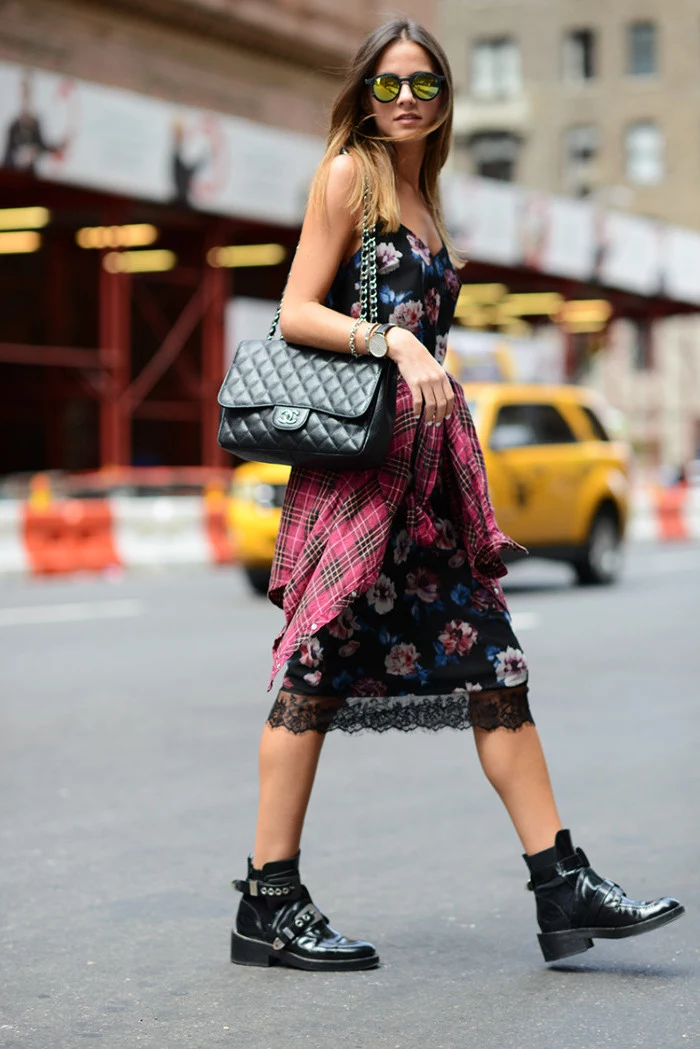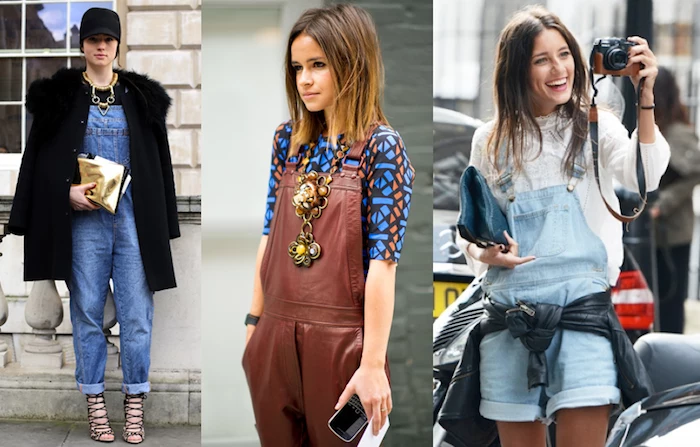 The ever popular hipster look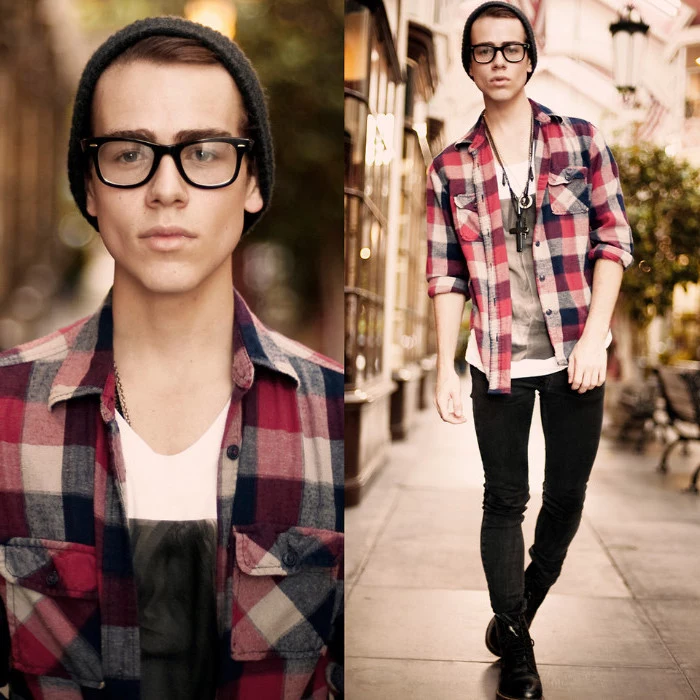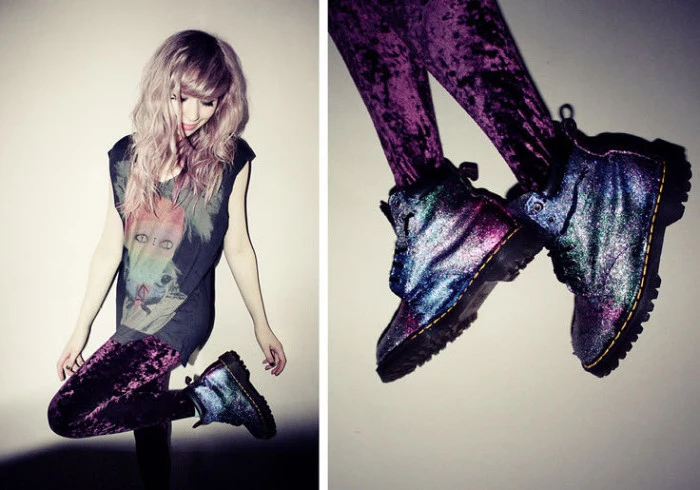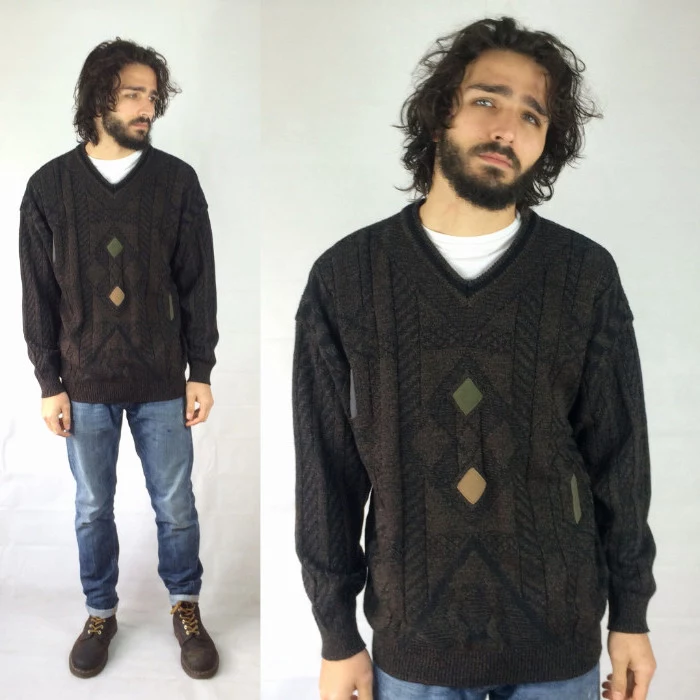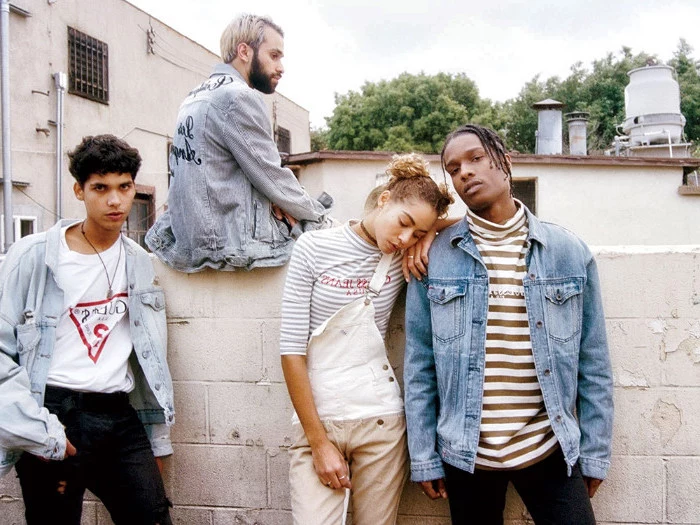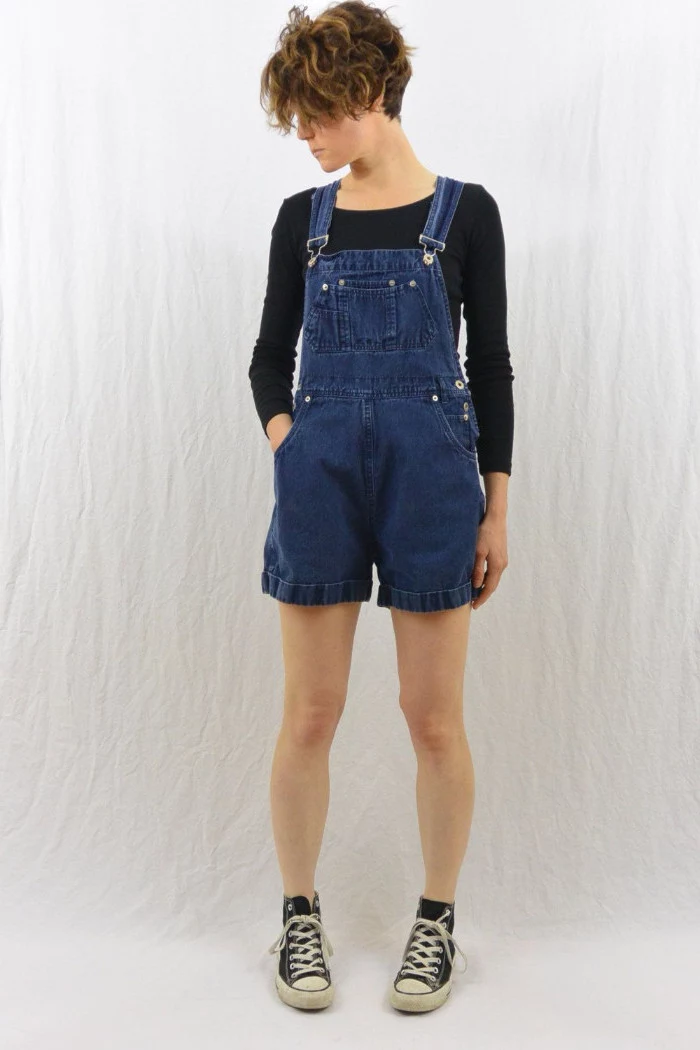 Celebs love the 90s style!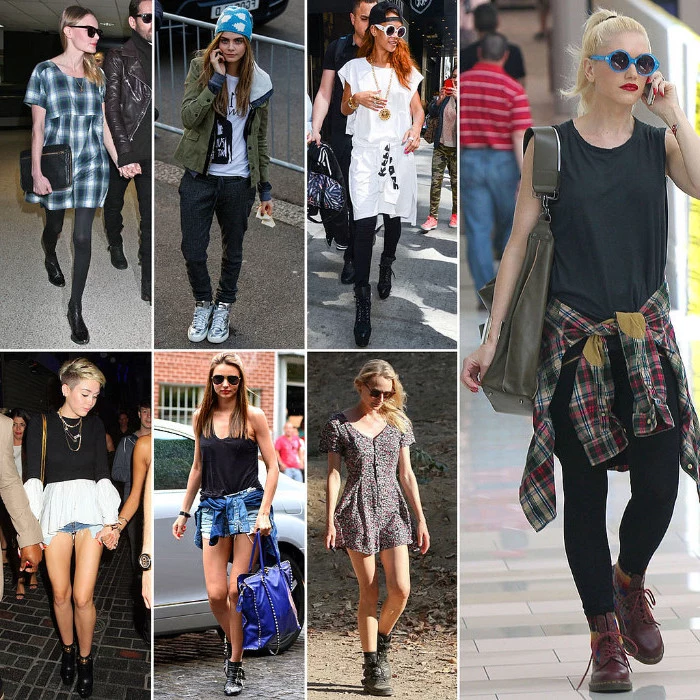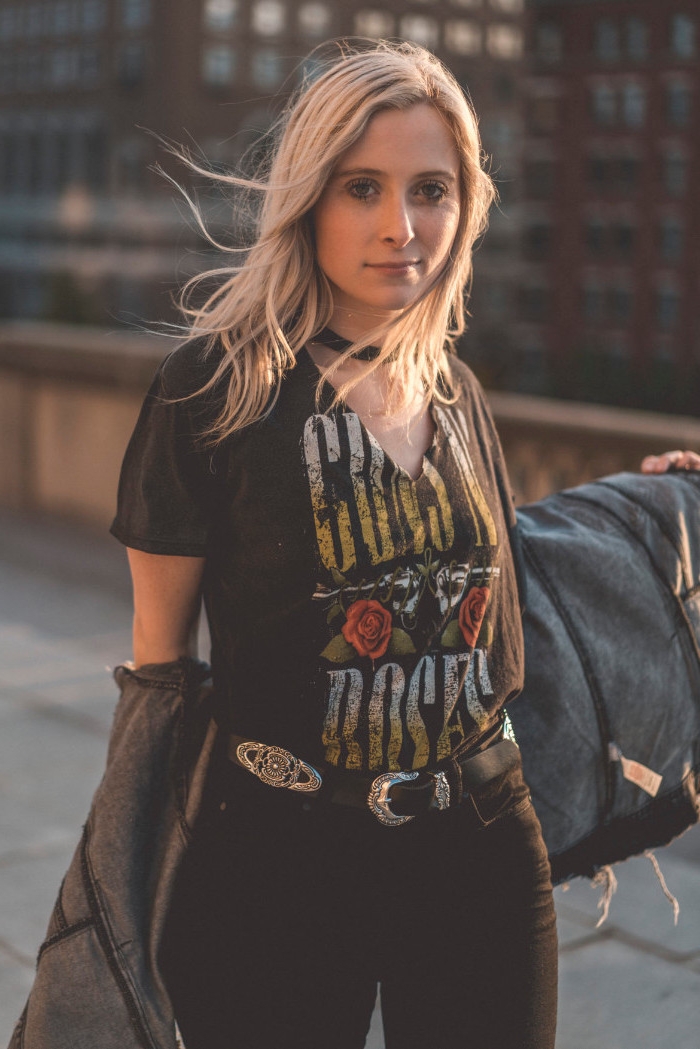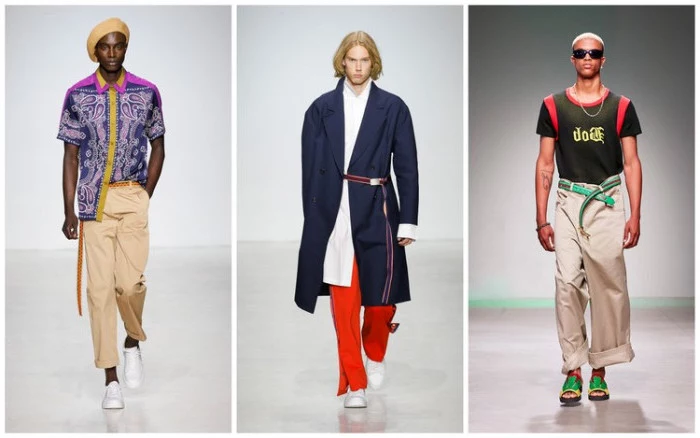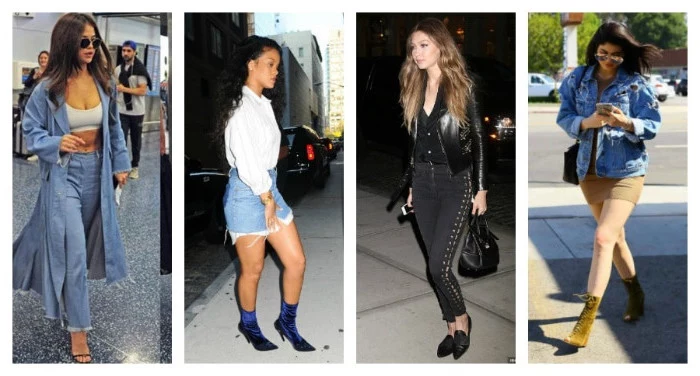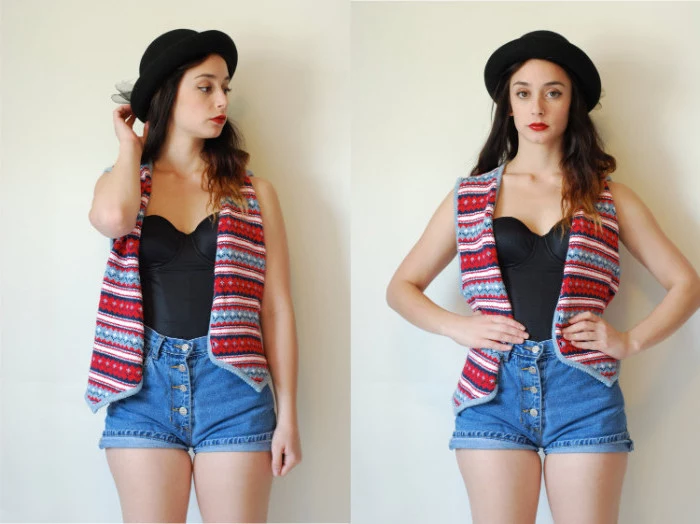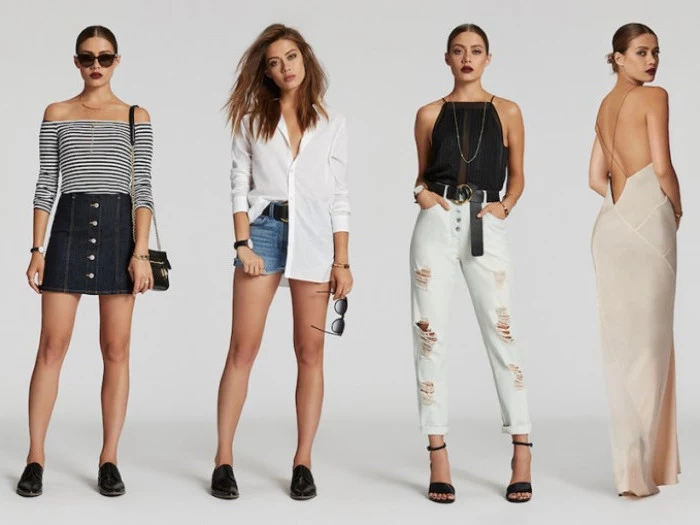 Going to a 90s themed party? Here's how you can nail that authentic grunge look:
Big felt hats, flannel shirts tied round the waist, and suede leather jackets with fringe – iconic 90s accessories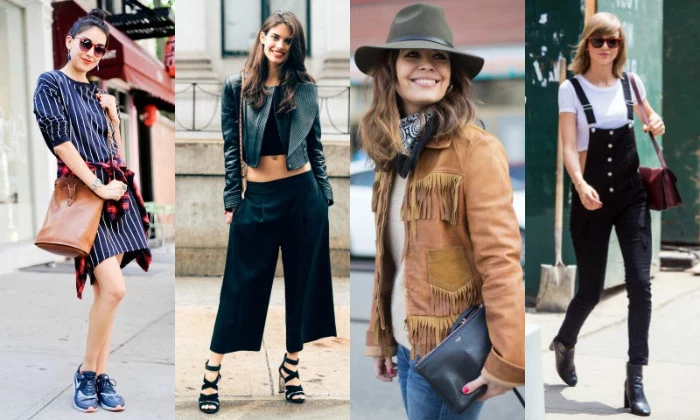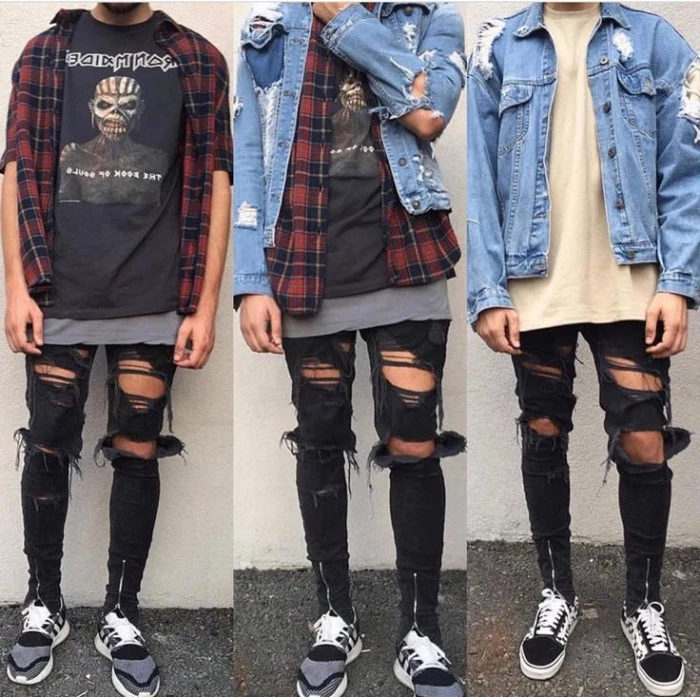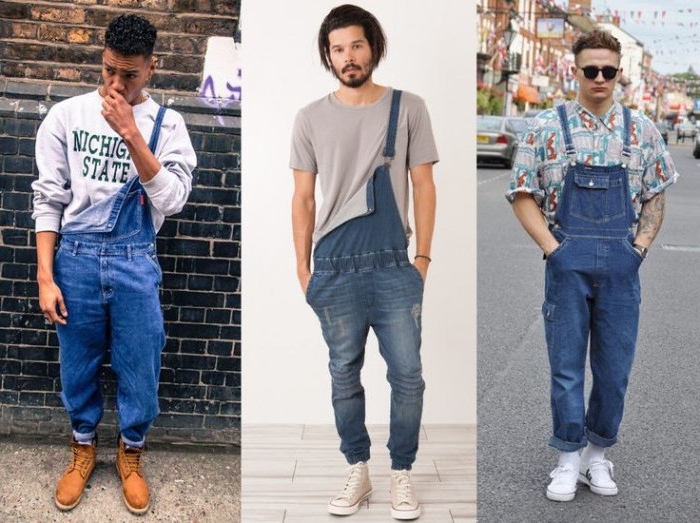 We just love this cool statement jacket!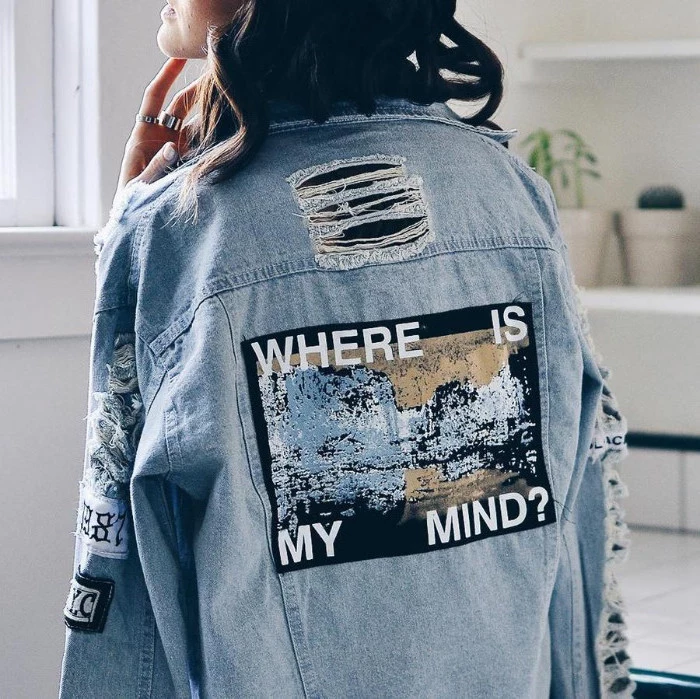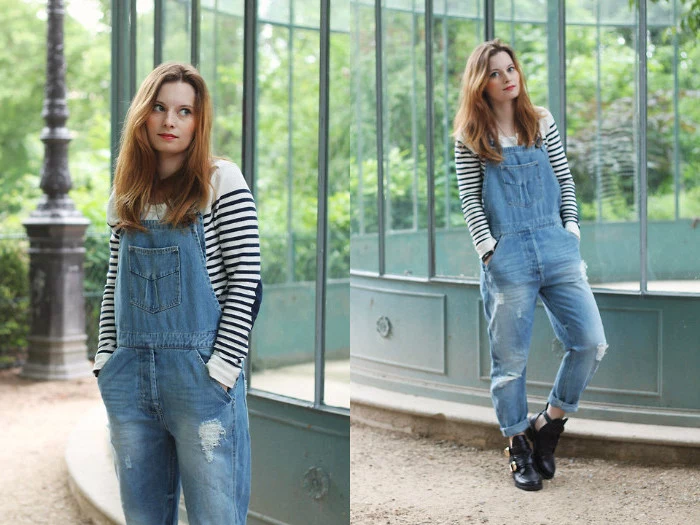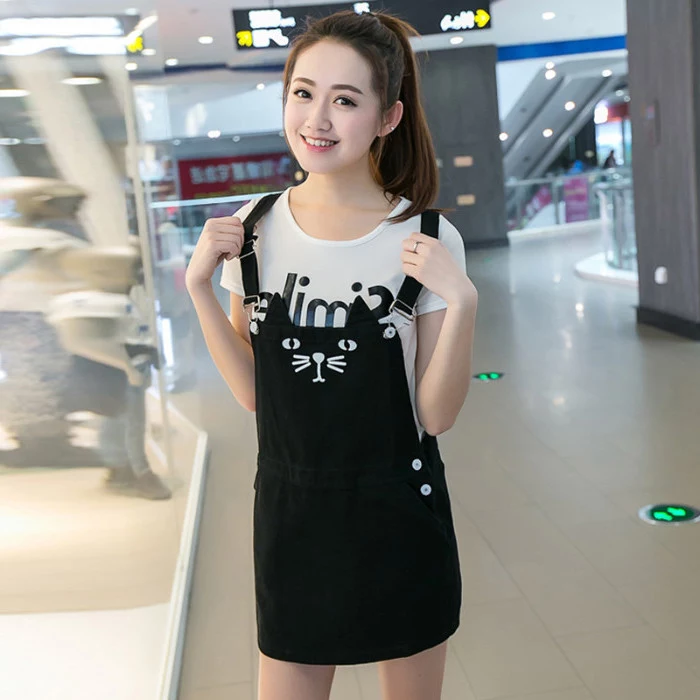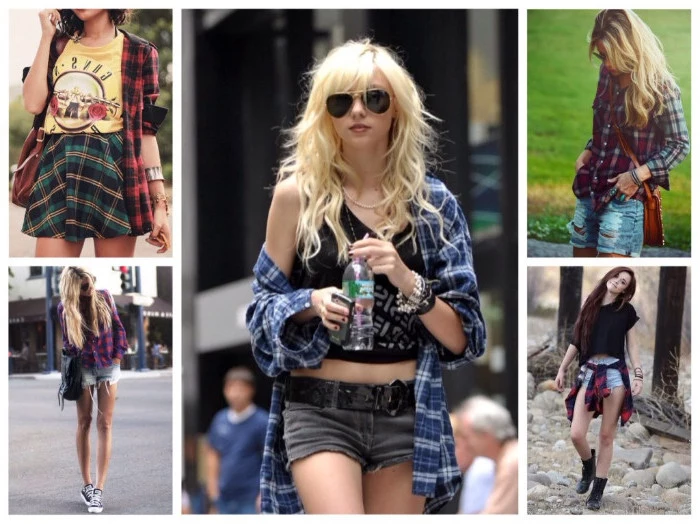 The floral print mini dress – a 90s fashion staple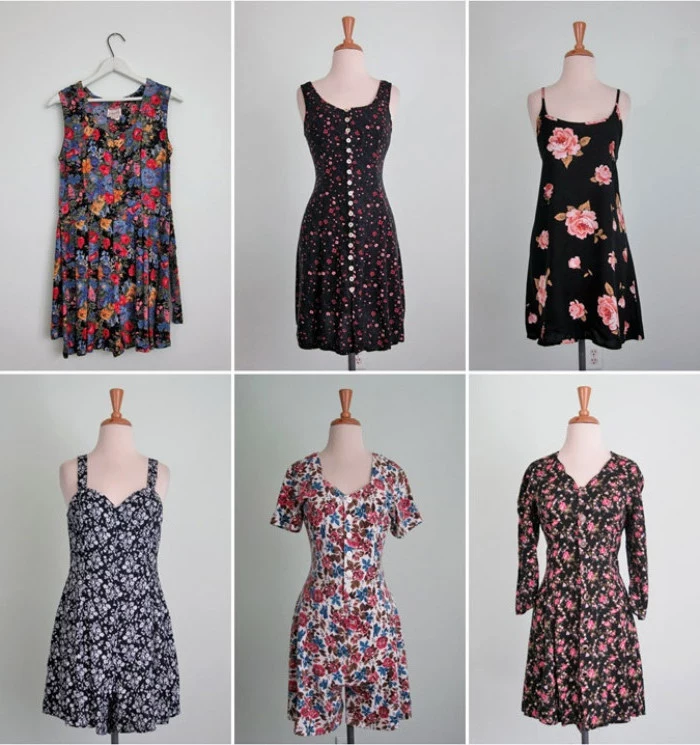 Clean and simple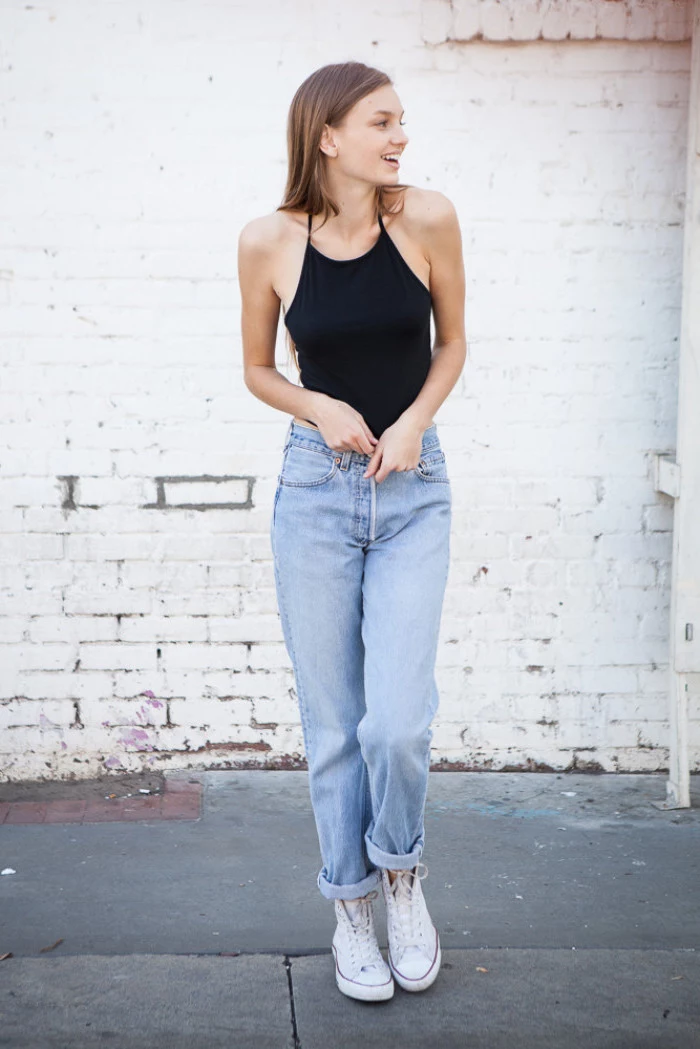 Cool neo punk outfits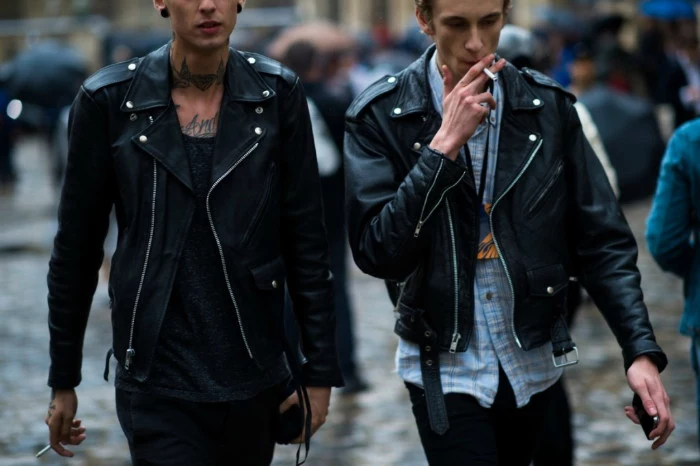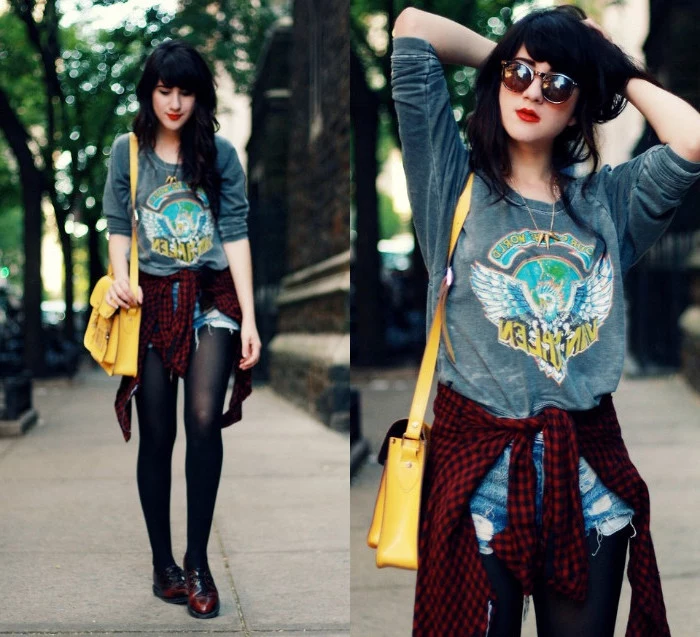 Whether it's on the catwalk or on the street – 90s outfits always look great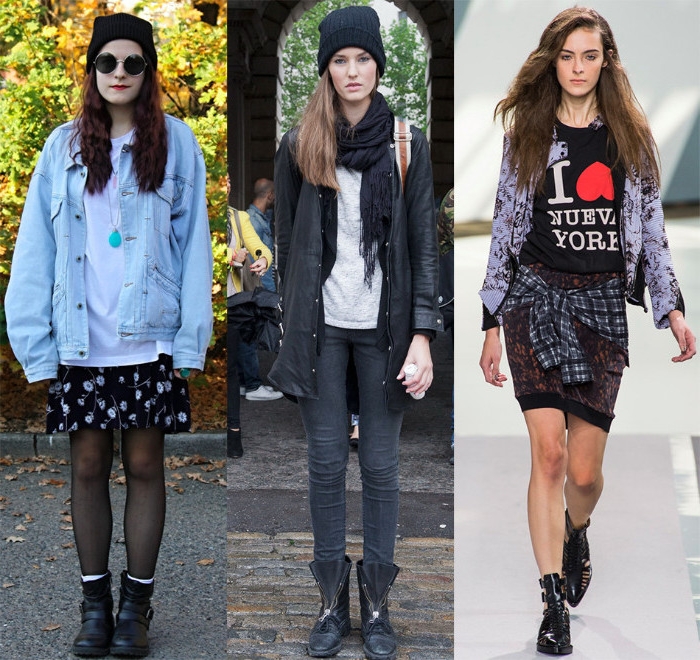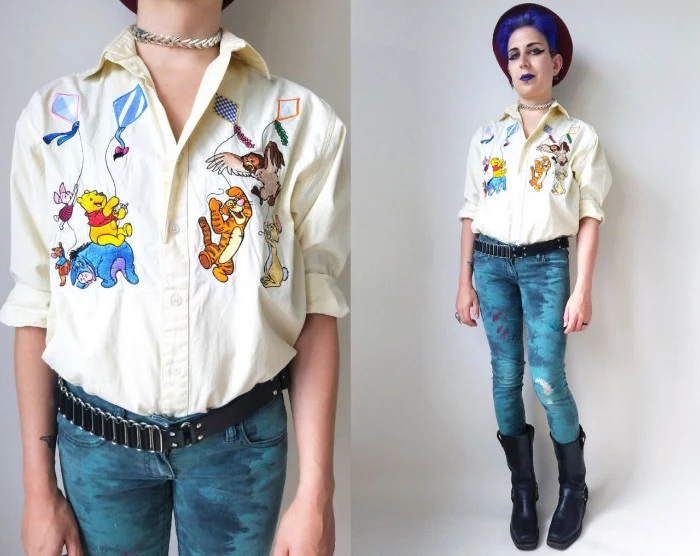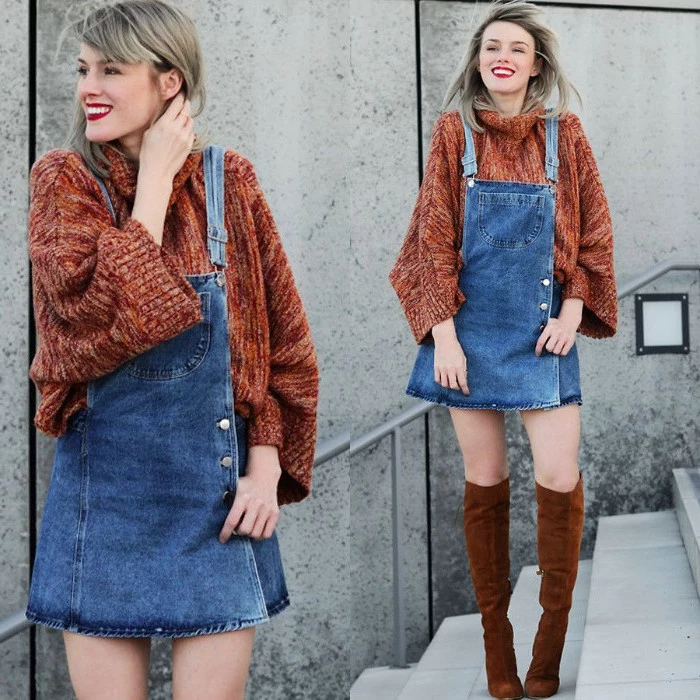 Kristen Stewart and girlfriend rocking vintage outfits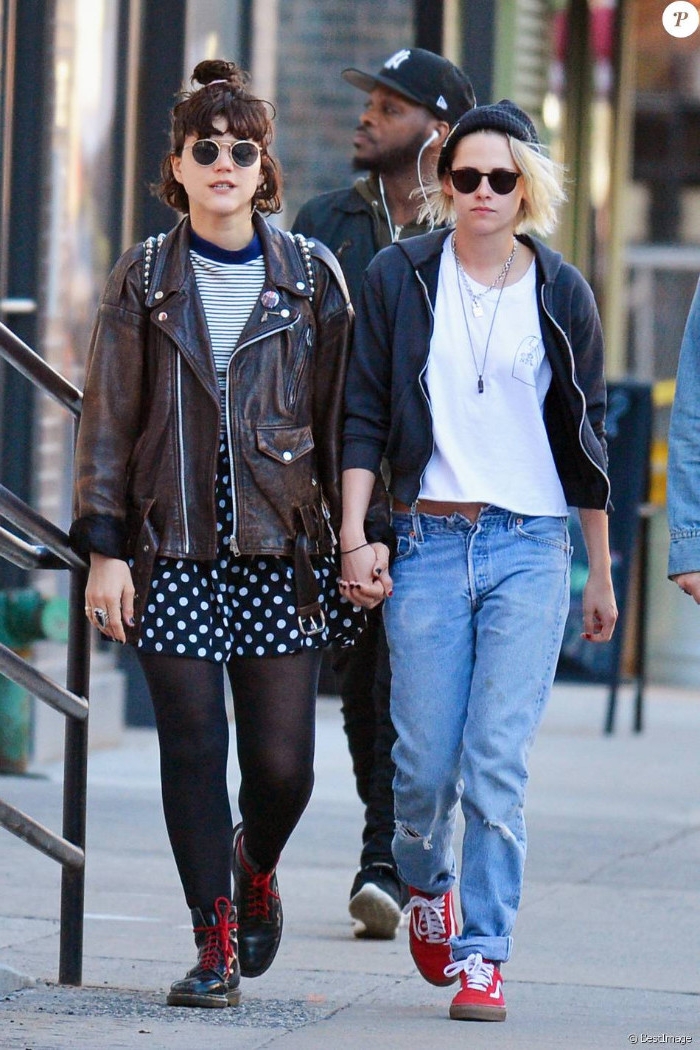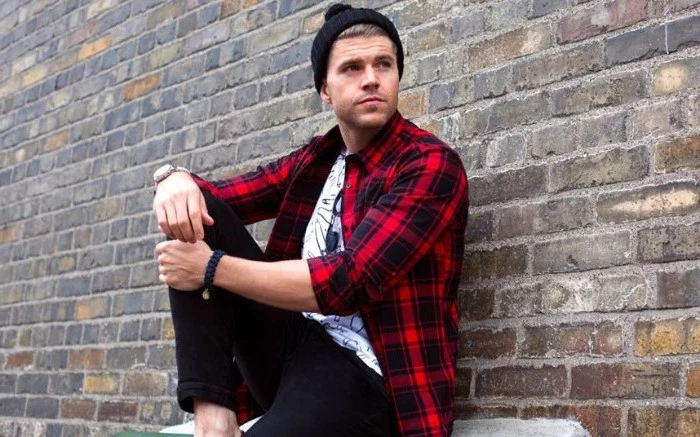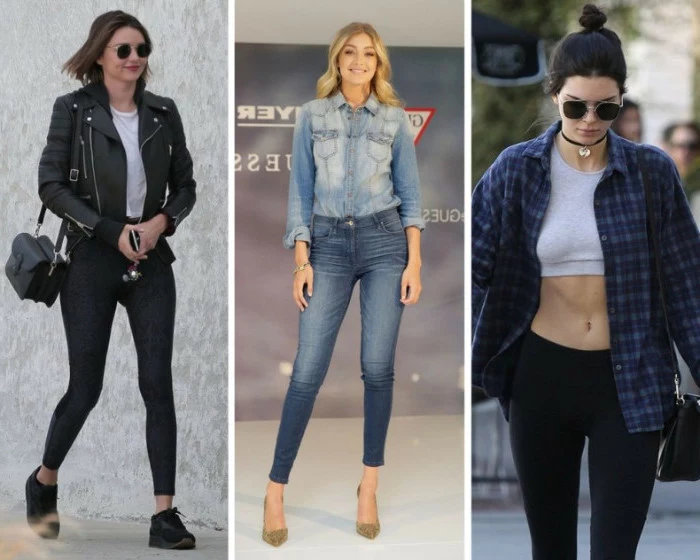 The 90s version of the surfer dude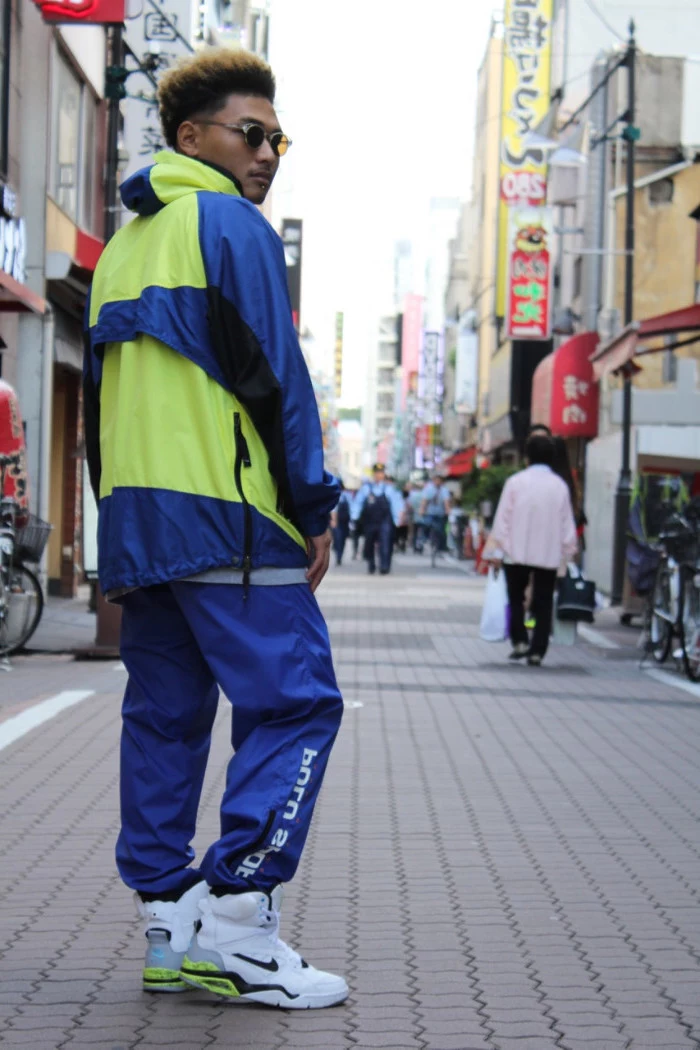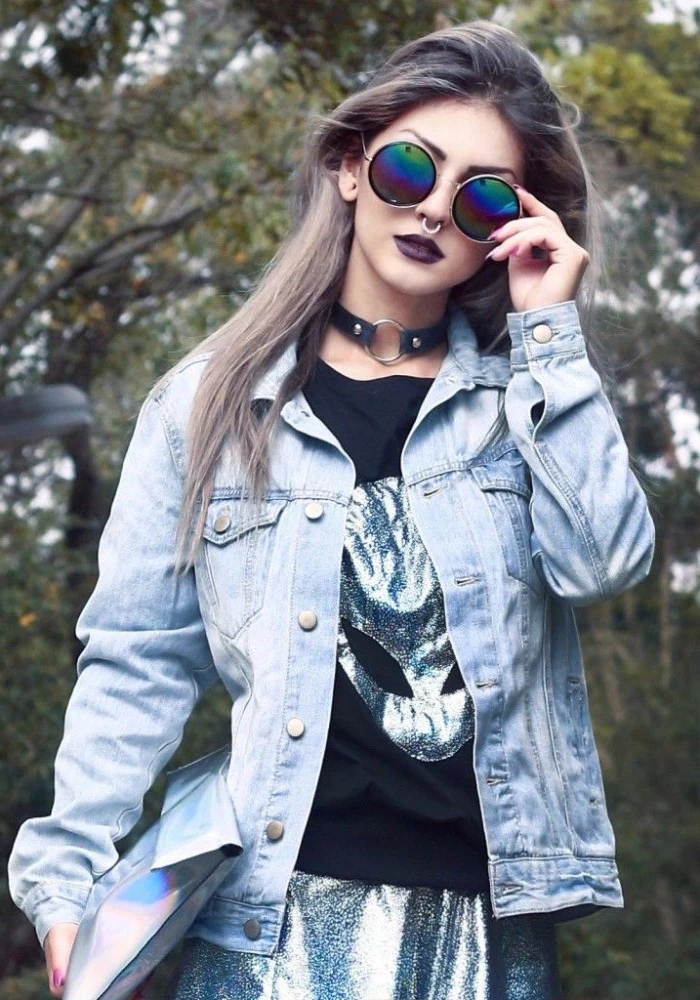 As cute as a button! Soft pale colors, Dr. Martens, and a Mickey plush cross body bag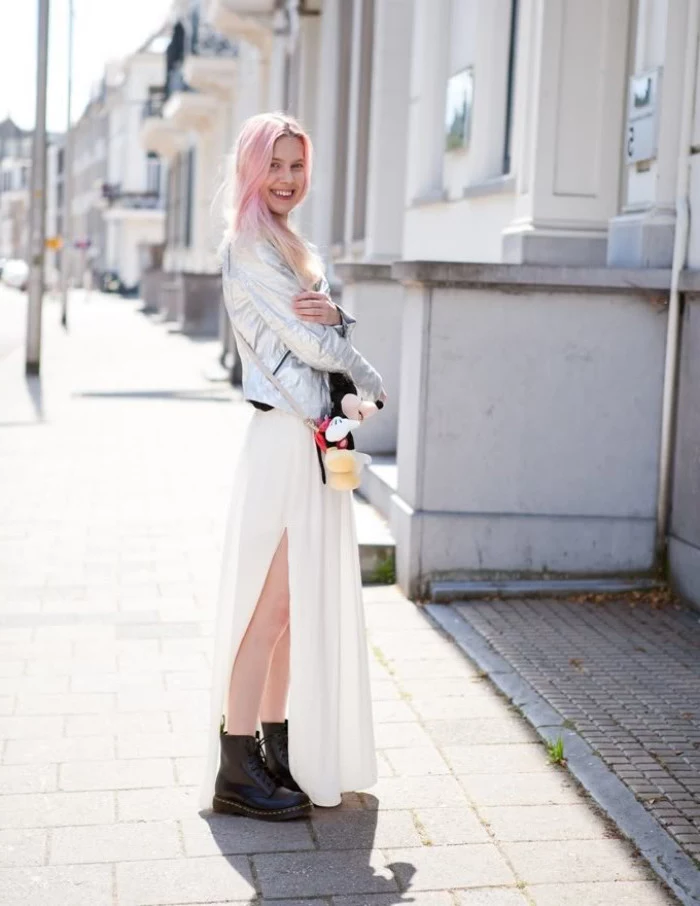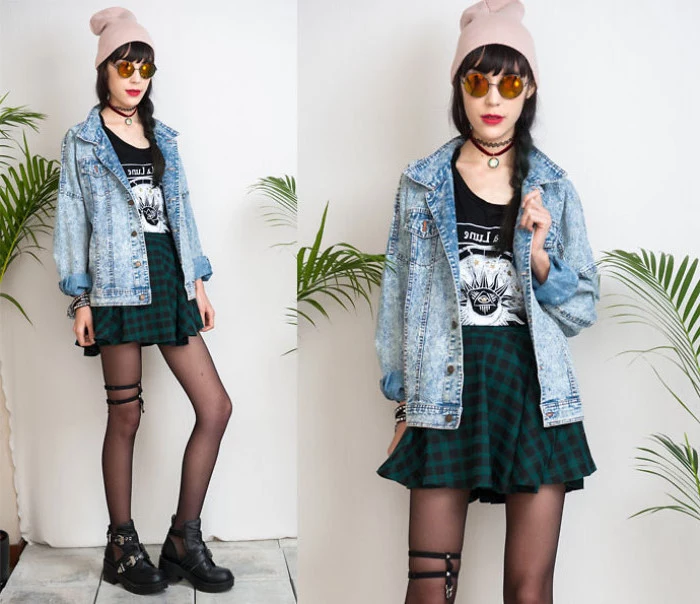 Some more ideas for the stylish crop top + overalls look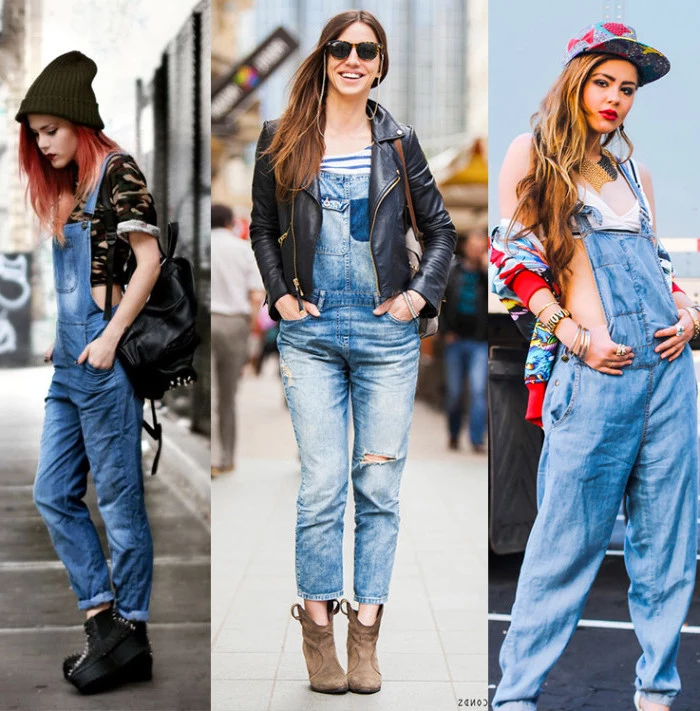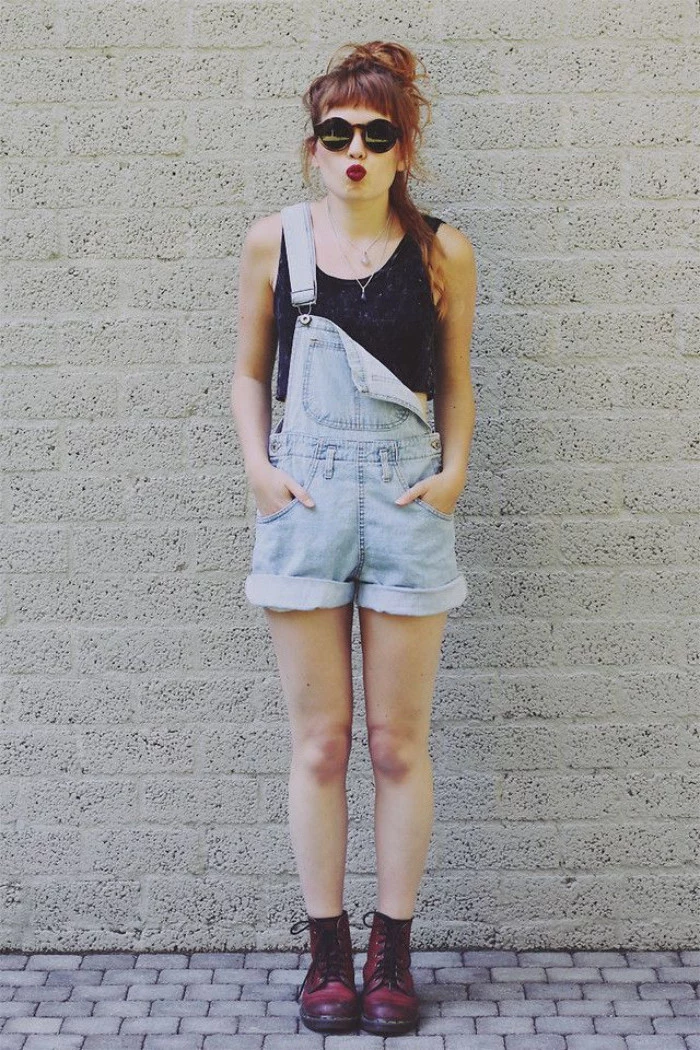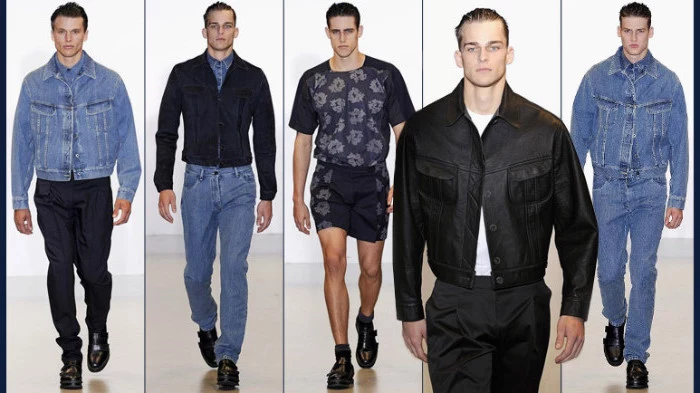 Pure 90s aesthetic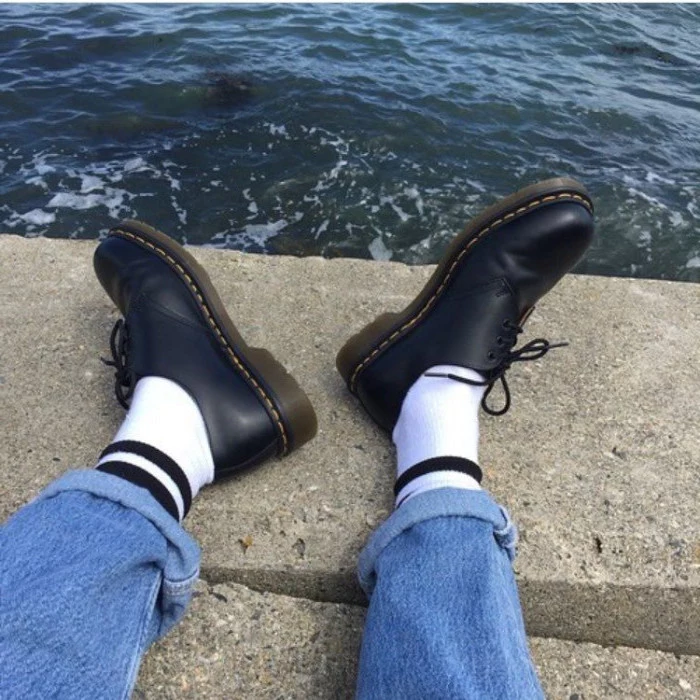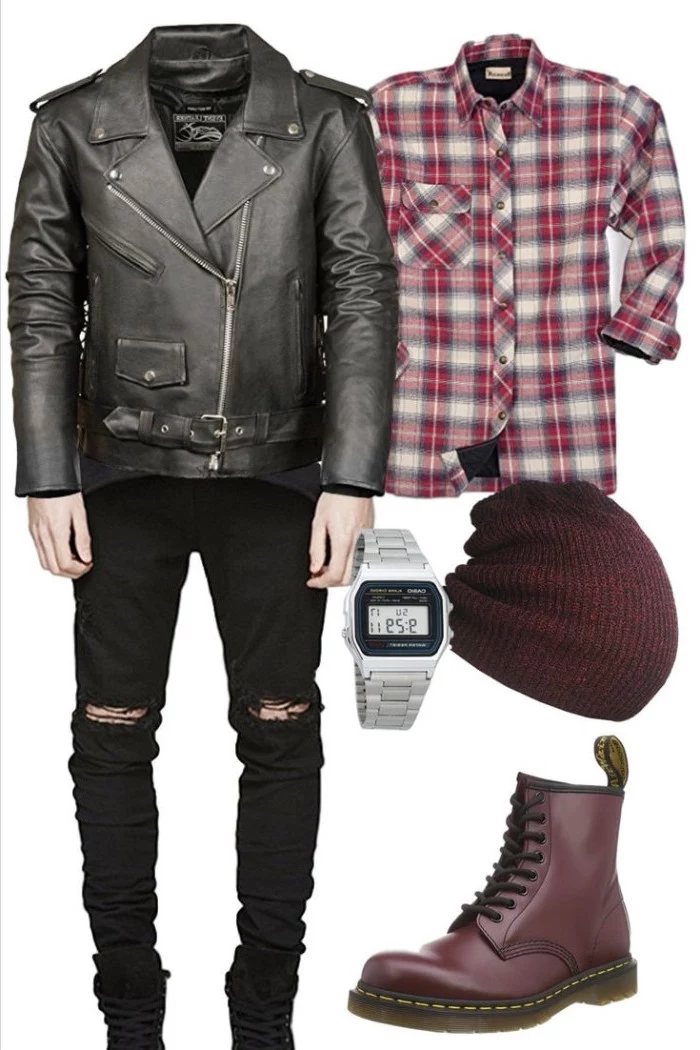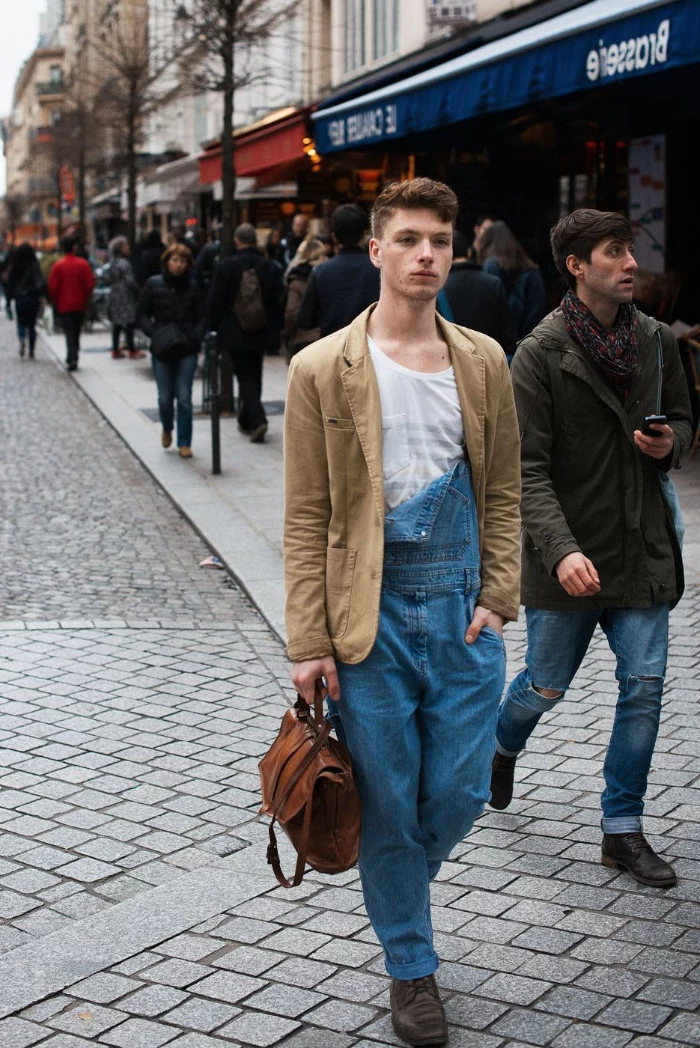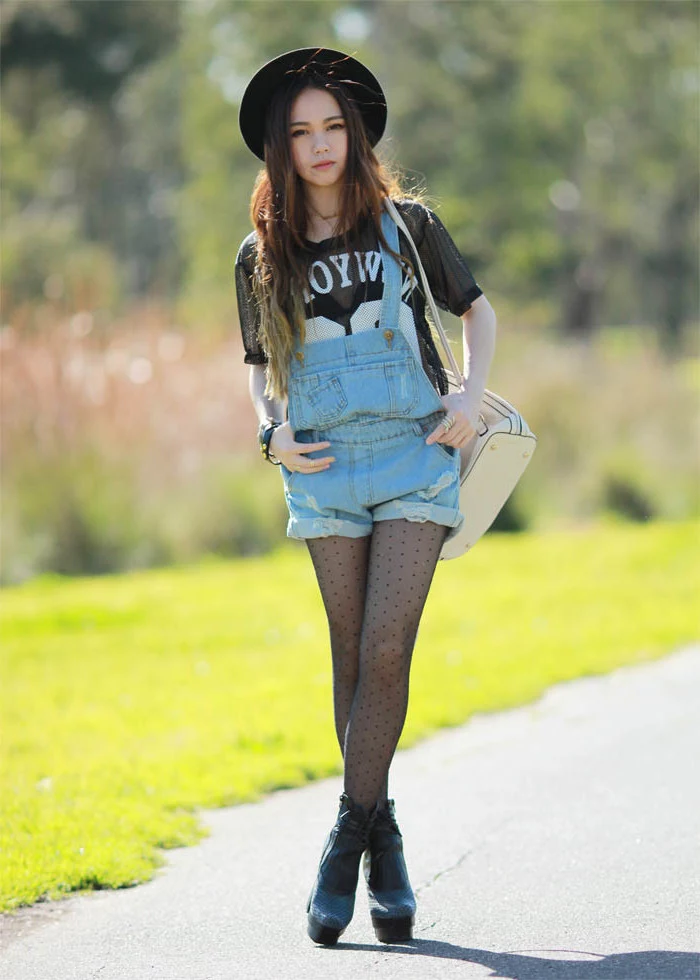 You didn't think we'd forget to include Britney and Justin's iconic "everything denim" outfits, did you? Luckily for all of us, this look is not coming back (but it does make for a great coordinated Halloween ensemble)!