Braids for men – the newest trend taking the world by storm
There are so many beauty and fashion trends going around right now, it might be difficult to focus on just one. With the rise of media "influencers" and the level of accessibility to celebrities' lives, trends are definitely not what they used to be. Back in the day, in order to follow the trends you had to subscribe to certain fashion magazines. You had to wait to receive them monthly. Furthermore, you had to have Fashion TV on your cable, so you can watch runway shows. Nowadays, however, it's all about showing your individuality. Which is where different men hairstyles come in. Who says, men can't experiment with their hair, after all? So, today we present to you some of the best examples of braids for men you can totally steal.
ASAP Rocky braids for men is one of the most searched things on Google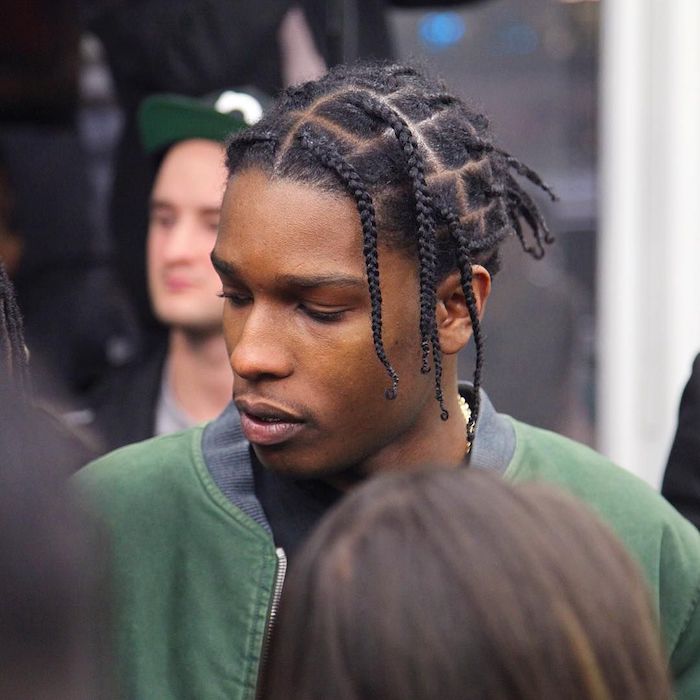 What are the trends in braids for men
Recently we have seen quite the rise of different hairstyles for men – from man buns, to long hairstyles, to braids. It seems like men have started to spend equal, if not more time on their hair than women. And we are all for it. Experiment, guys! A burst of individuality here and there is very refreshing and attractive.
Recently, rap stars, such as ASAP Rocky and Travis Scott have contributed a lot to men wanting braids. With their fresh looks they have encouraged guys to follow this trend. What some younger readers may not remember, however, is that rap stars, such as Coolio, Busta Rhymes and Ludacris, just to name a few, were all big fans of the braided hairstyle, as well.
You have so many options for different hairstyles, it might be overwhelming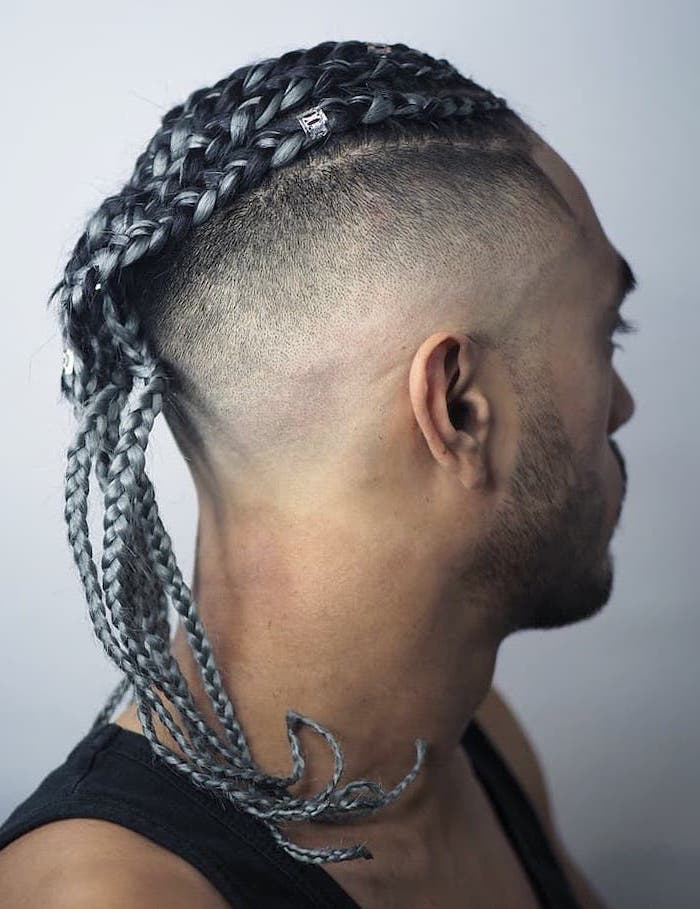 What are the most popular braids for men hairstyles?
Cornrows
Tightly braided, going from the front to the back of your head, these braids have been around for a very long time. They are famous amongst both men and women.
Box braids
Once again, this type of braids is famous amongst both men and women. They are also quite simple. Take a boxed strand of hair and braid it. Repeat until you are out of hair and that's it.
Layered braids
A different version of the cornrows. They are not braided close to the head, which allows for more freedom. You can let them flow freely or put them in a bun. It is up to you!
Braids with bun
Behold – the braided man bun, combining two of the trendiest men hairstyles.Whether you choose to have just one, or a few braids, which are going to be put in a bun, you will still look super classy.
Taper fade with braids
Short hair on the sides slowly growing longer to the top with the longest part being braided. It is super trendy and cool.
Undercut with braid
Short hair on the sides. Long and braided on the top with a single line separating them.
Highlighted braids for men are very trendy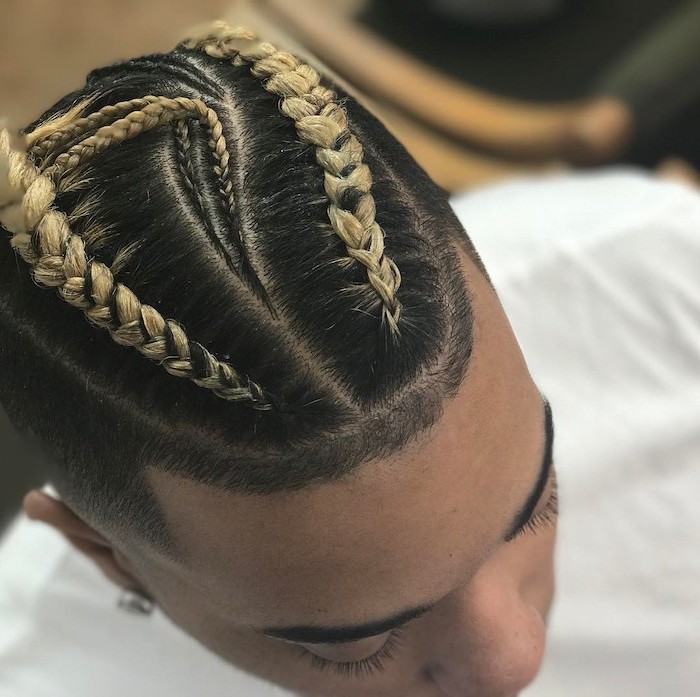 Here's some things to consider before getting braids
There are a few things to consider before getting your hair braided, however. First of all, you need to grow it out. Obviously! Secondly, you need to consider how long you want the braids and the style. How good the braids will look depends on the length and thickness of your hair, so keep that in mind. What's more, these braids are going to need upkeep, so if you are not ready to delegate some time towards your time at the hair salon, then braids may not be your hairstyle.
To sum up, braids aren't for everyone. But, if you are set on this hairstyle, then go right for it. They look classy, elegant and are super modern. Now, enjoy our photo gallery, full of awesome braids for men.
Hairstyle with blue braids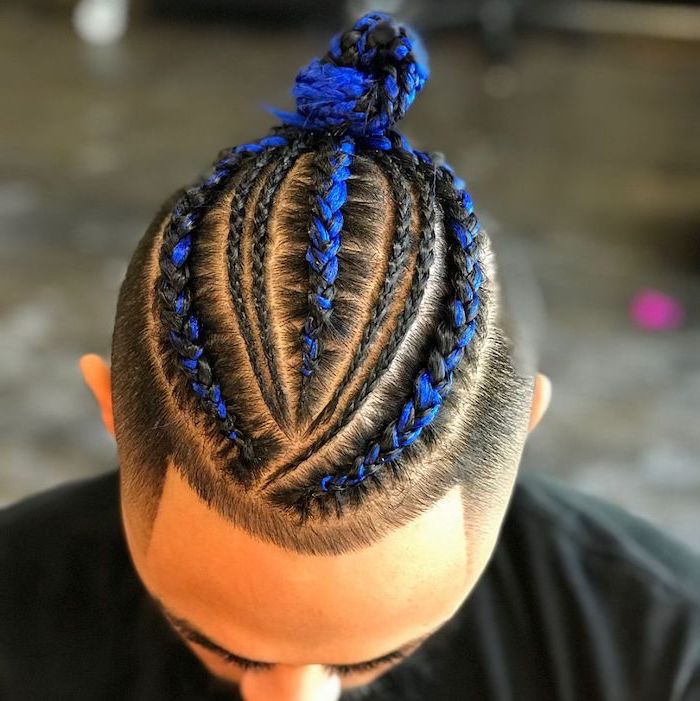 Look at these awesome cornrows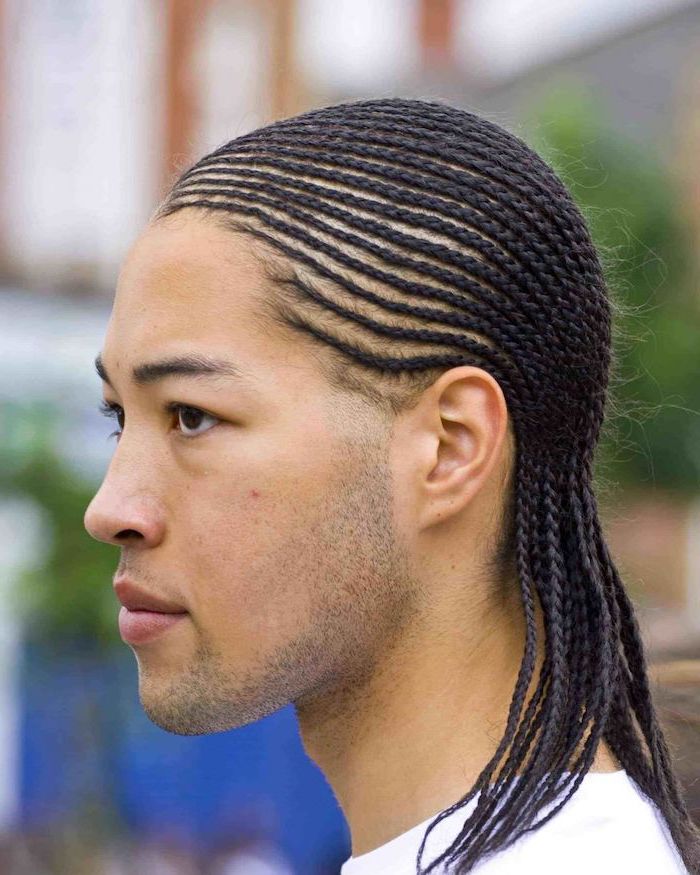 What do you think of these viking braids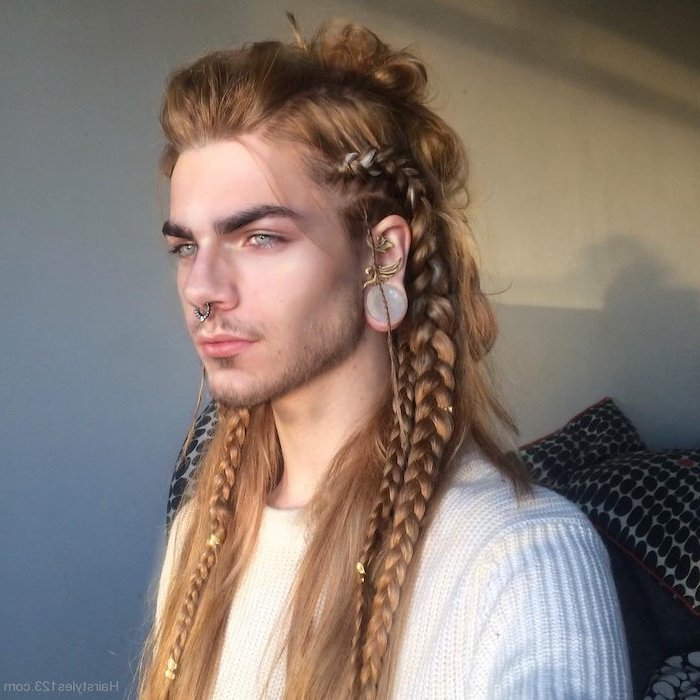 Awesome twisted braids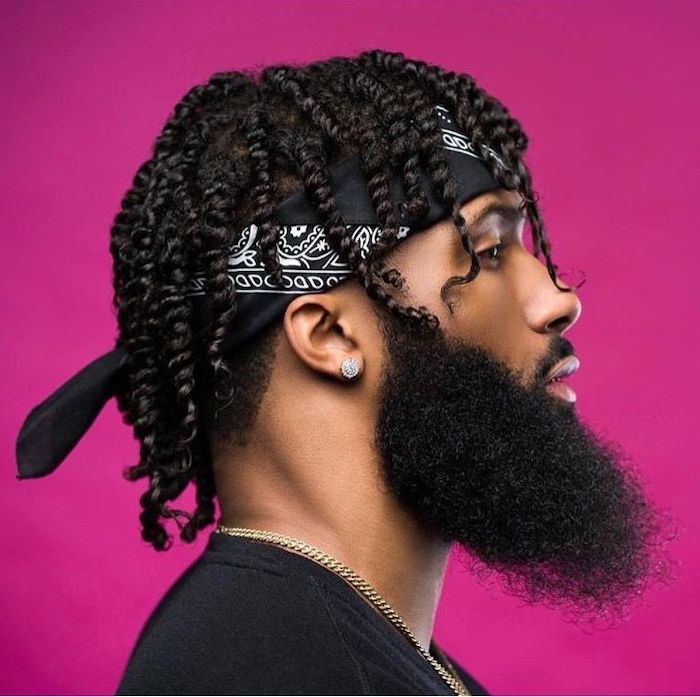 And another example of viking braids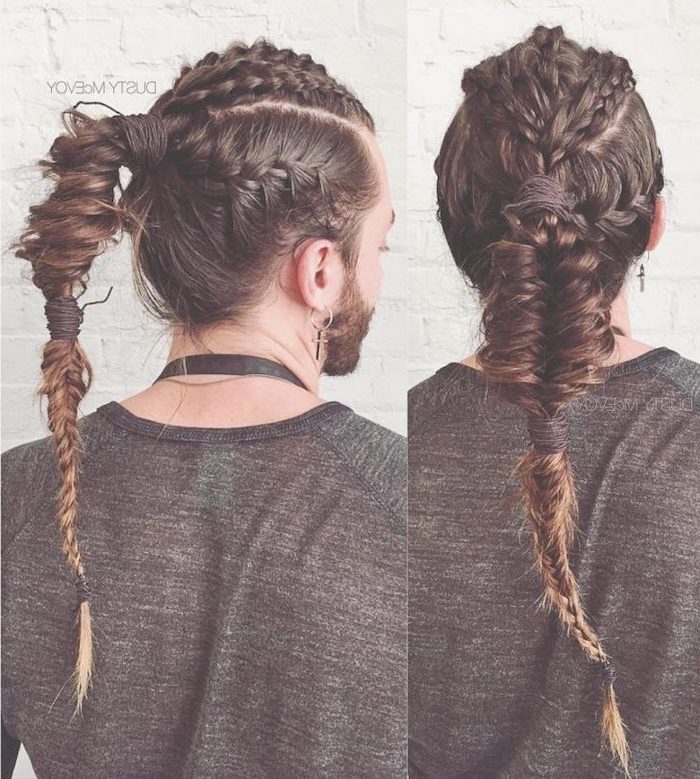 Interesting braid design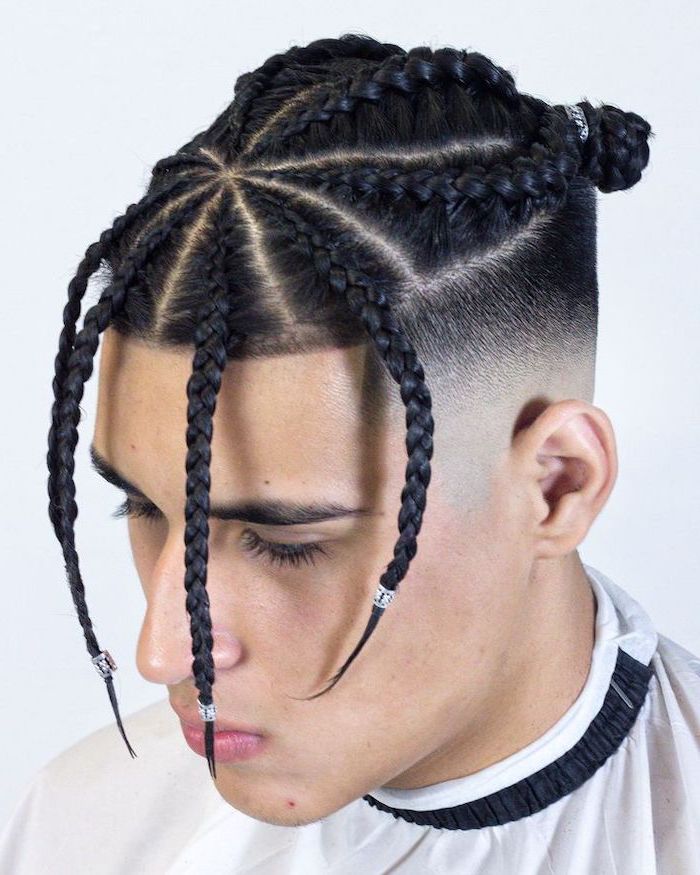 Highlighted braids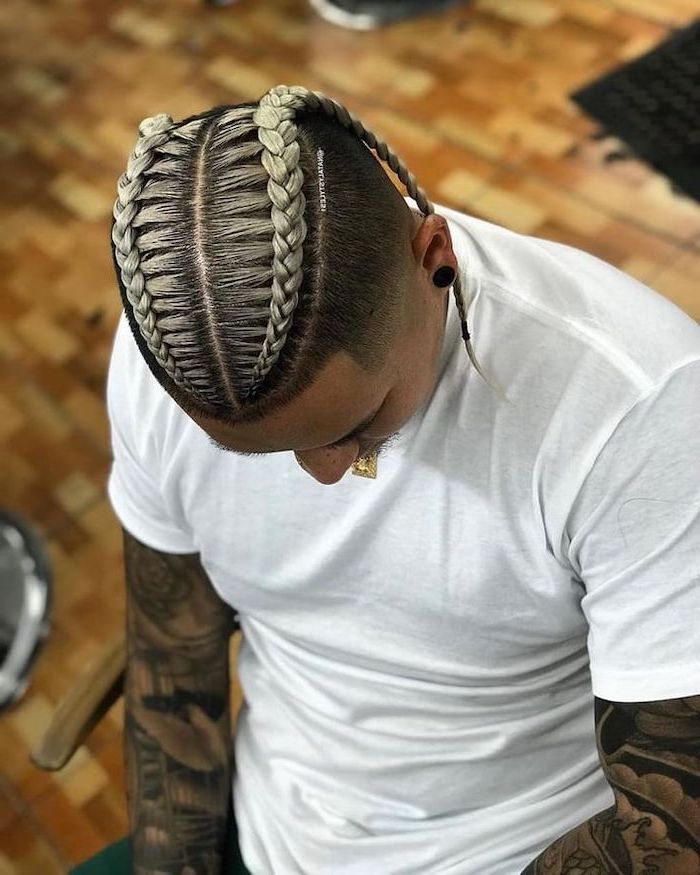 Braids and a bun – two of the most famous men's hairstyles combined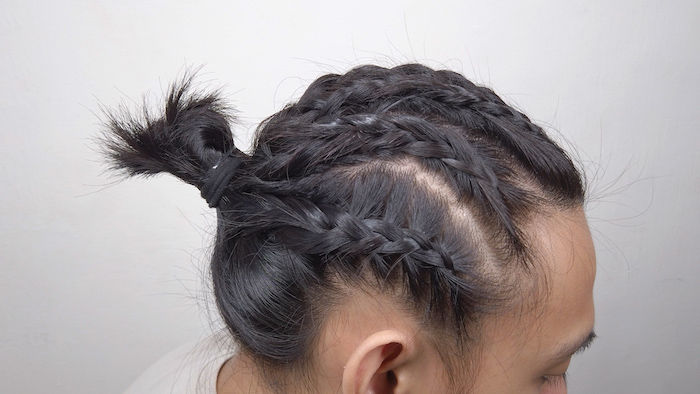 Coolio's hairstyle was all the rage in the 90s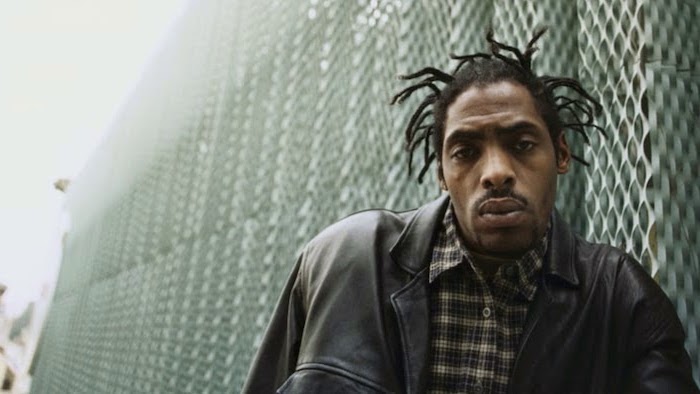 More cornrows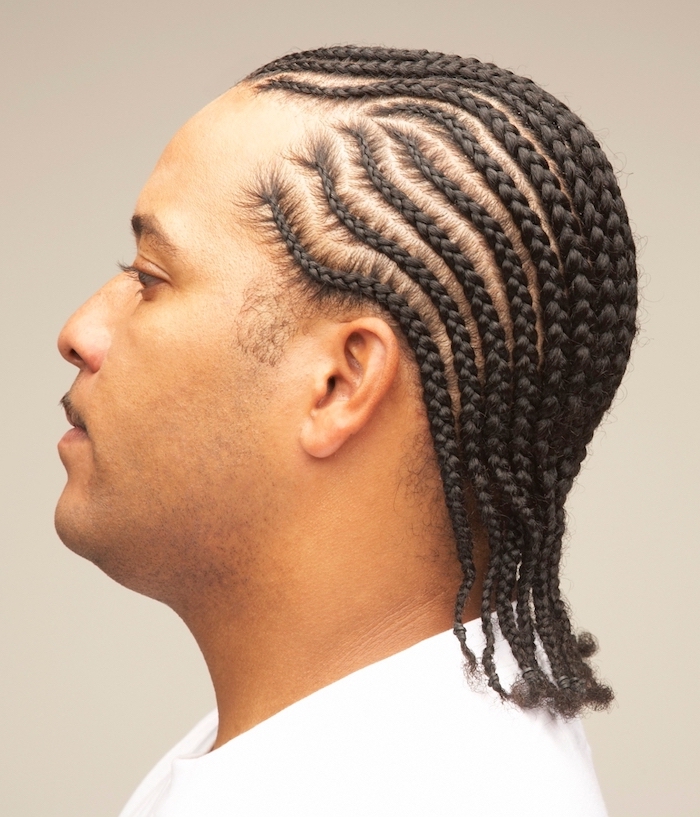 Elden Henson from the TV show "Marvel's Daredevil" and his awesome braided hairstyle on the red carpet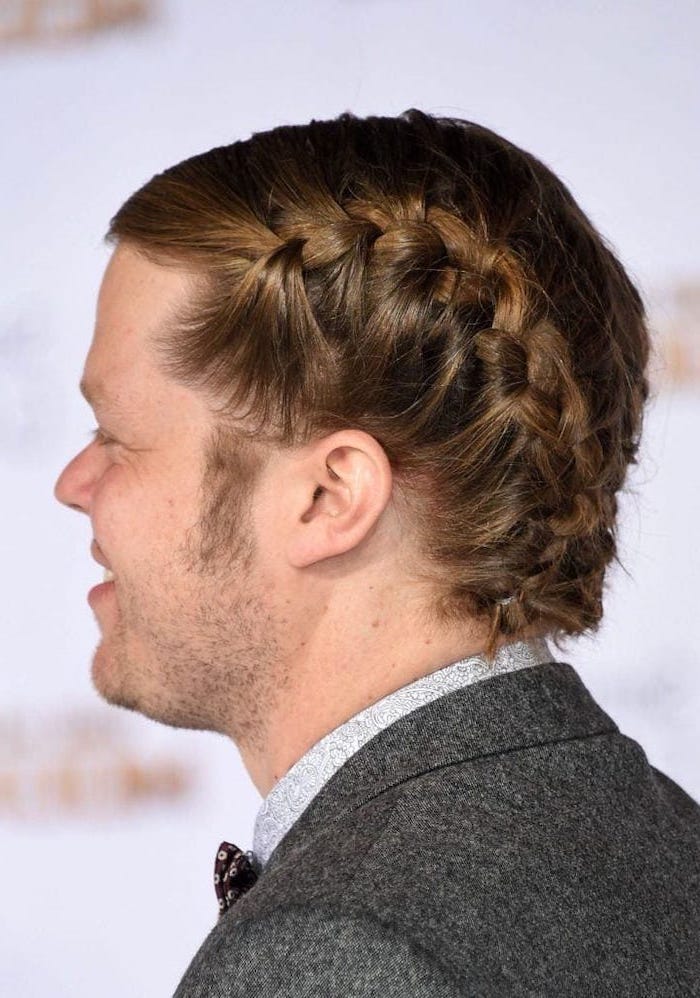 Kendrick Lamar once again honoring African-American culture by wearing dreads and accepting his Pulitzer Prize in 2018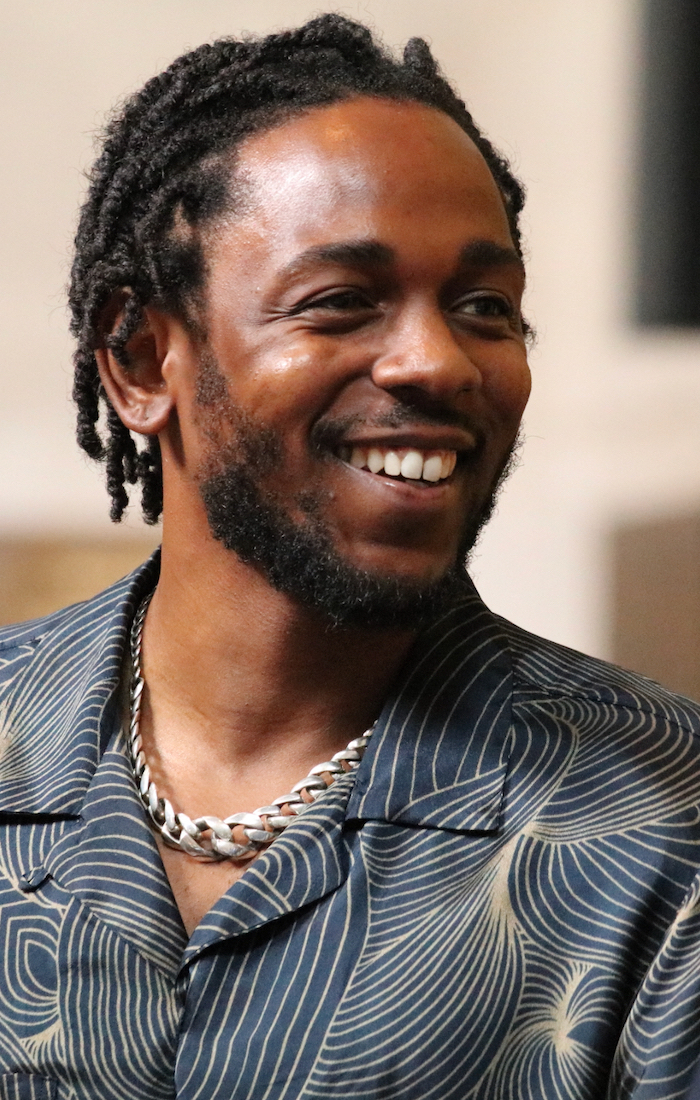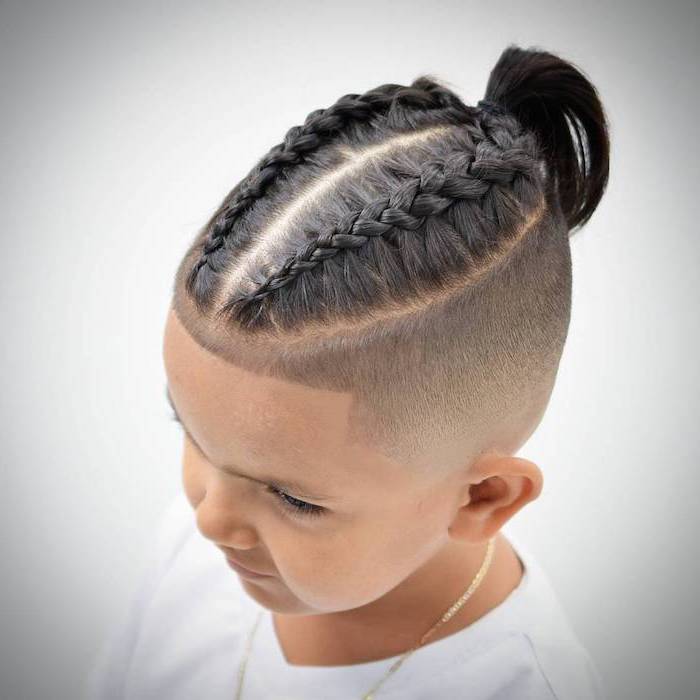 Ludacris rocking his braids many years ago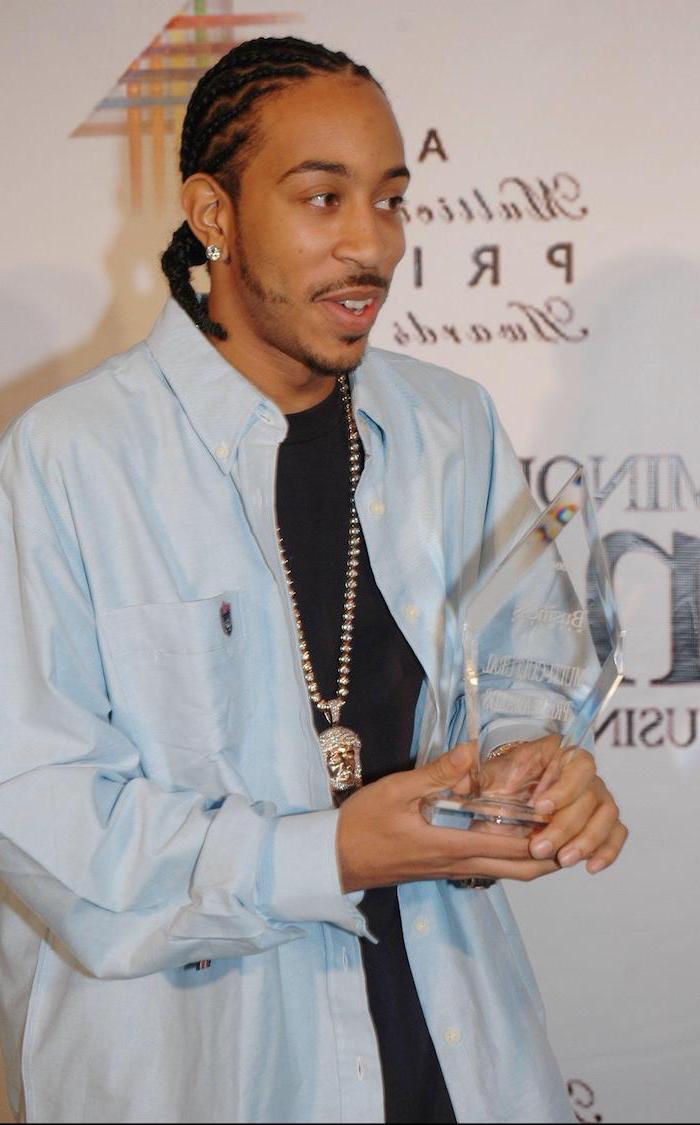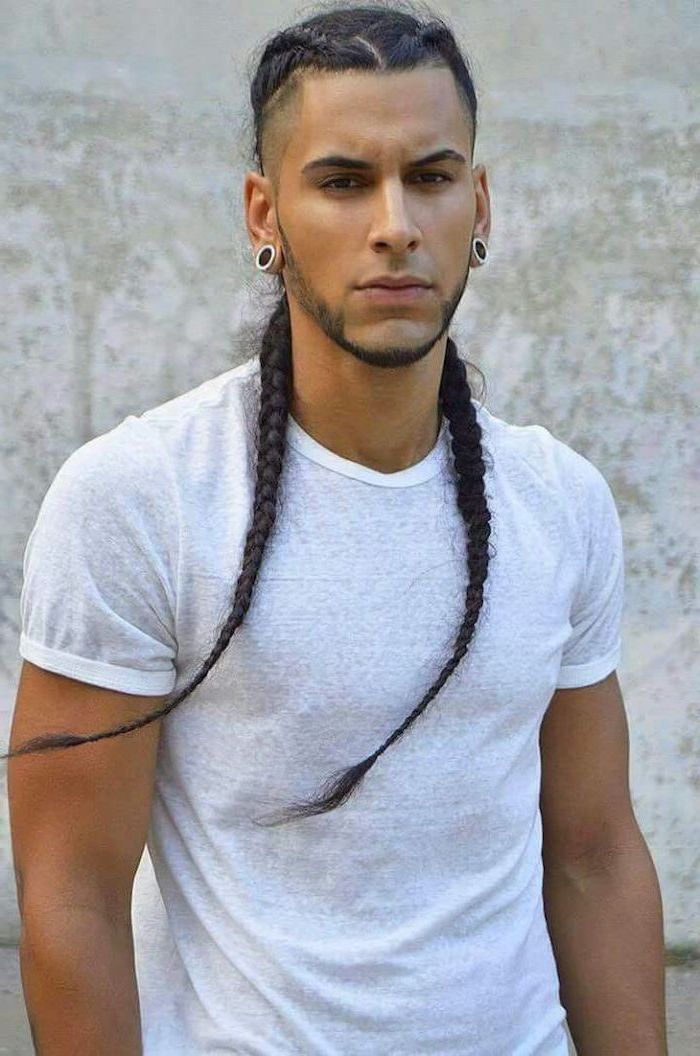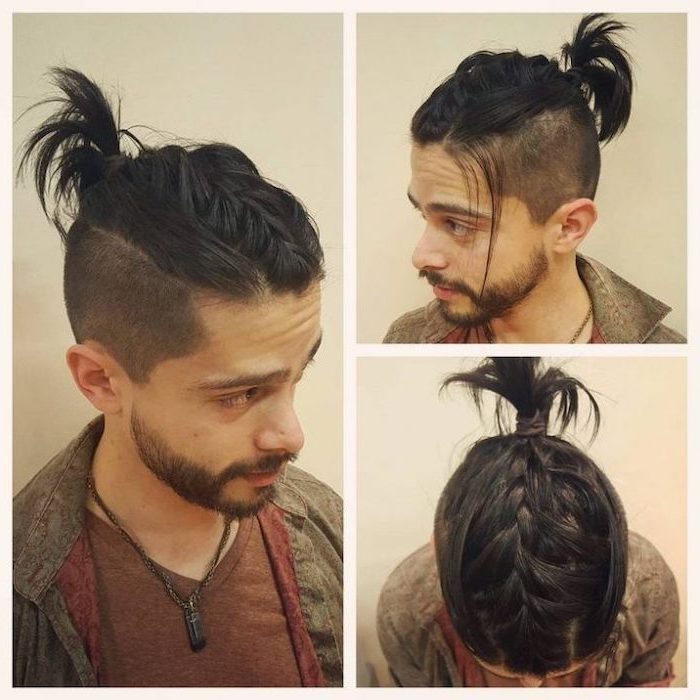 Snoop Dogg is another 90s icon who is a huge fan of braids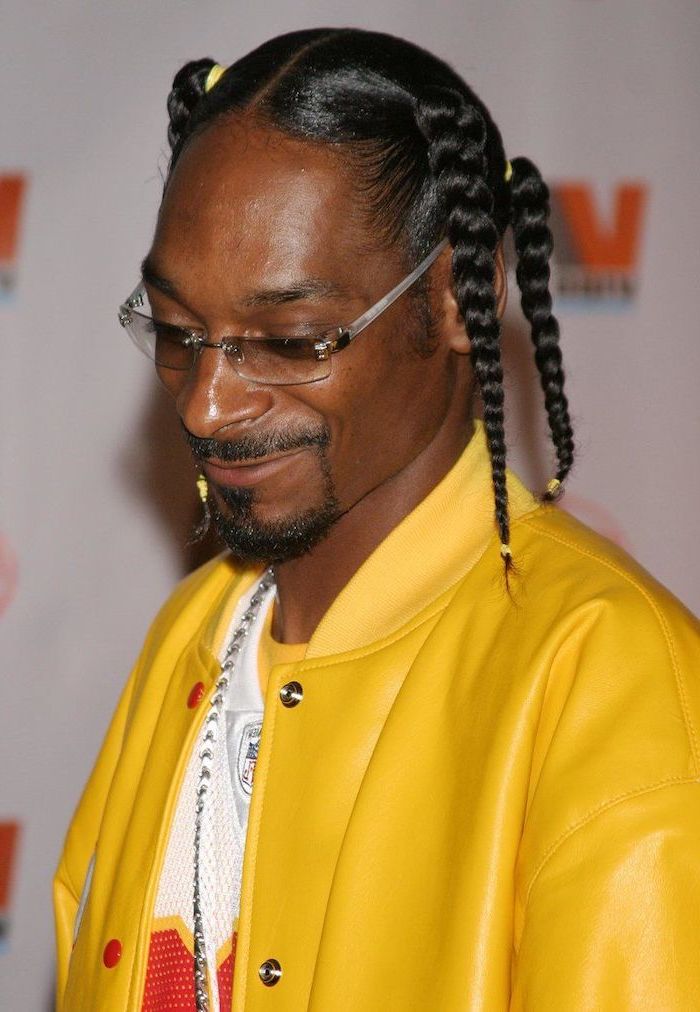 Travis Scott and his famous braids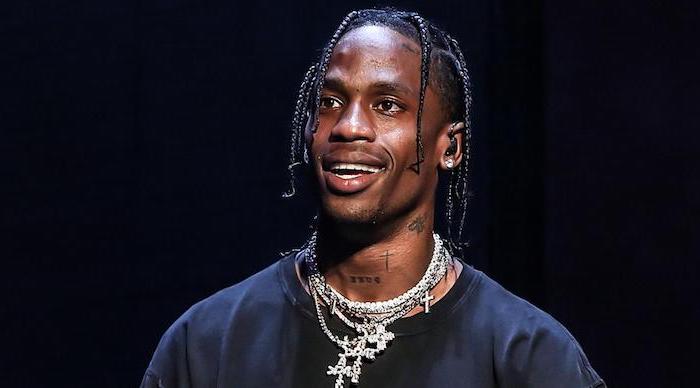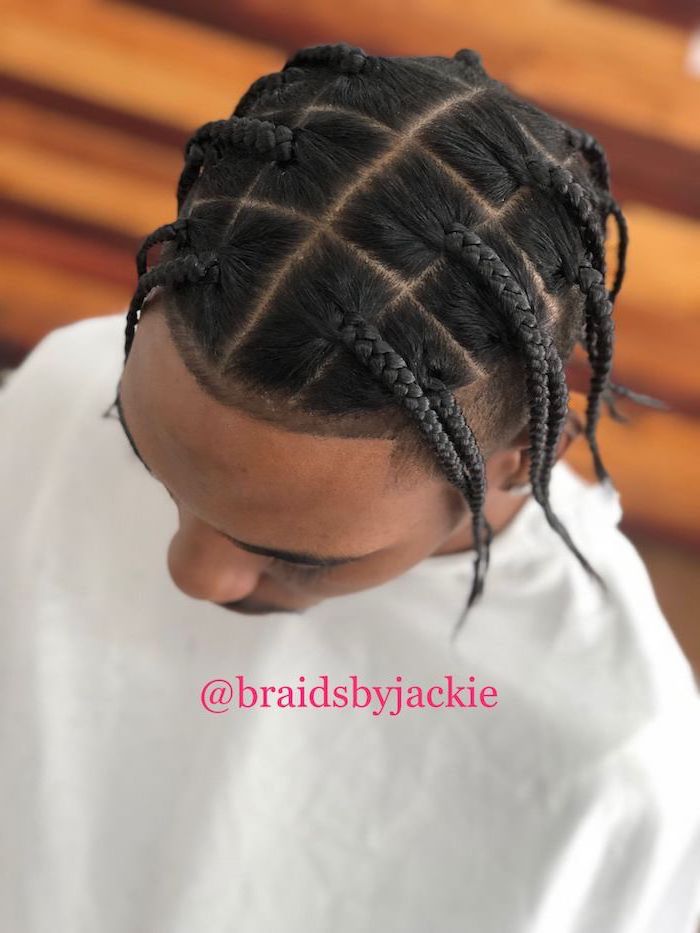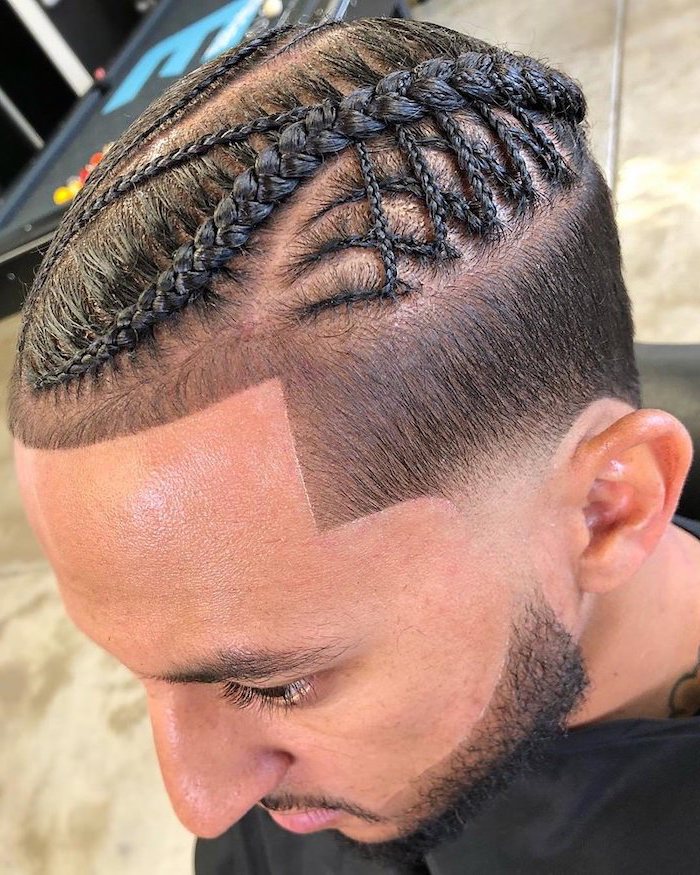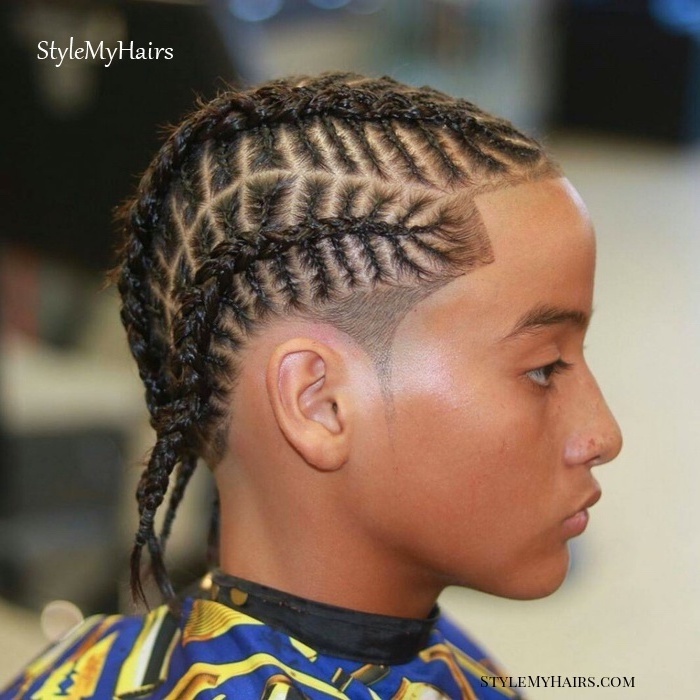 Braids for men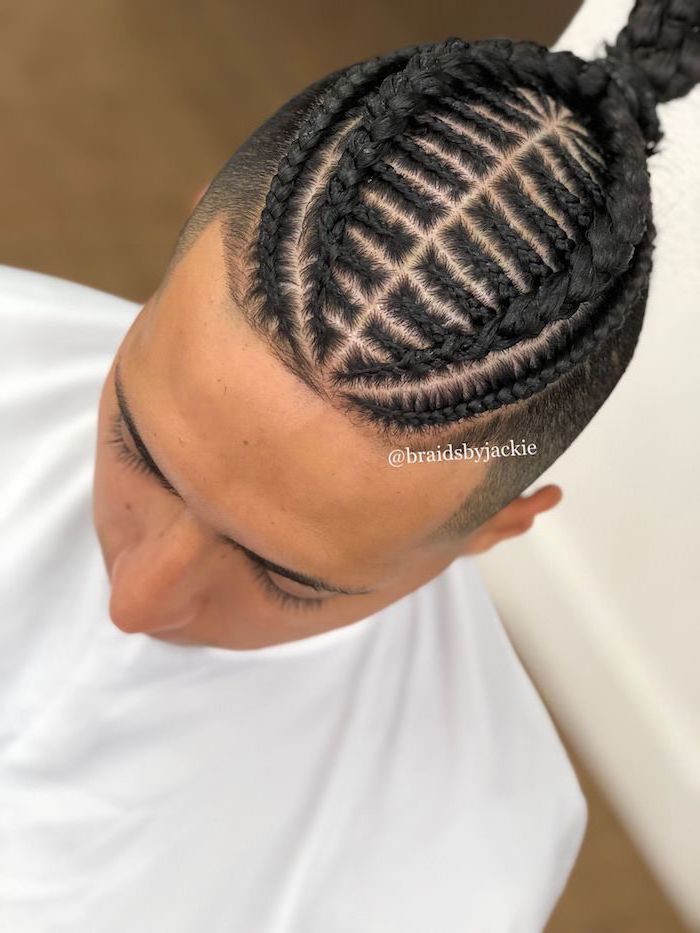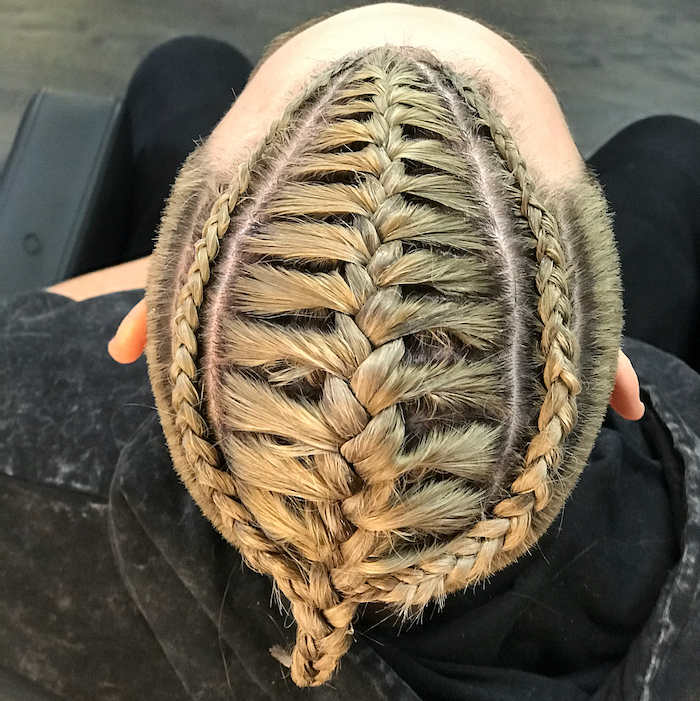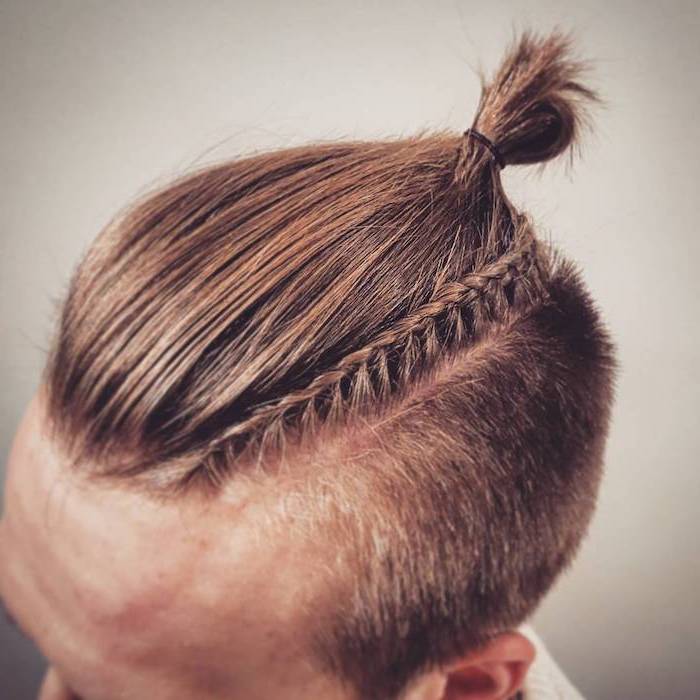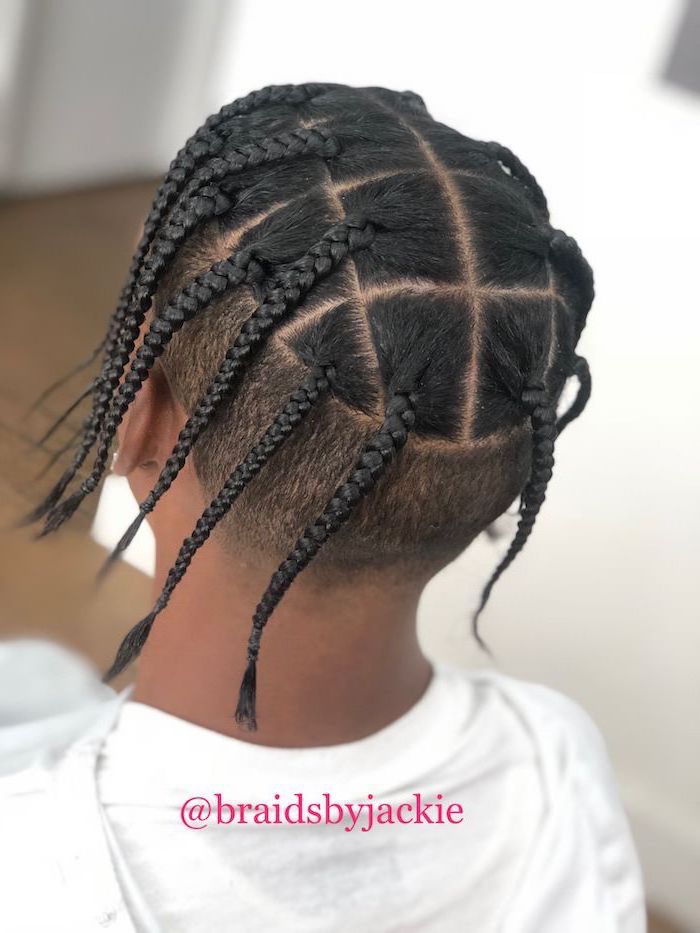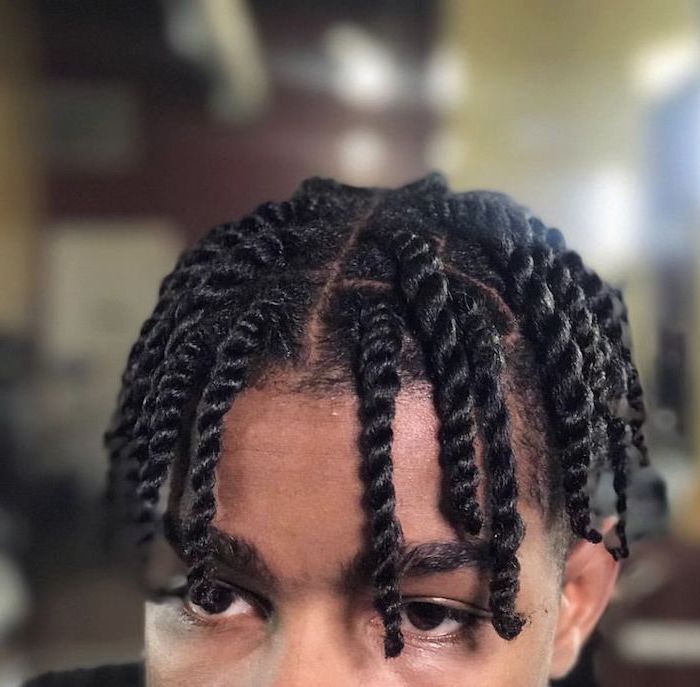 Braided hairstyles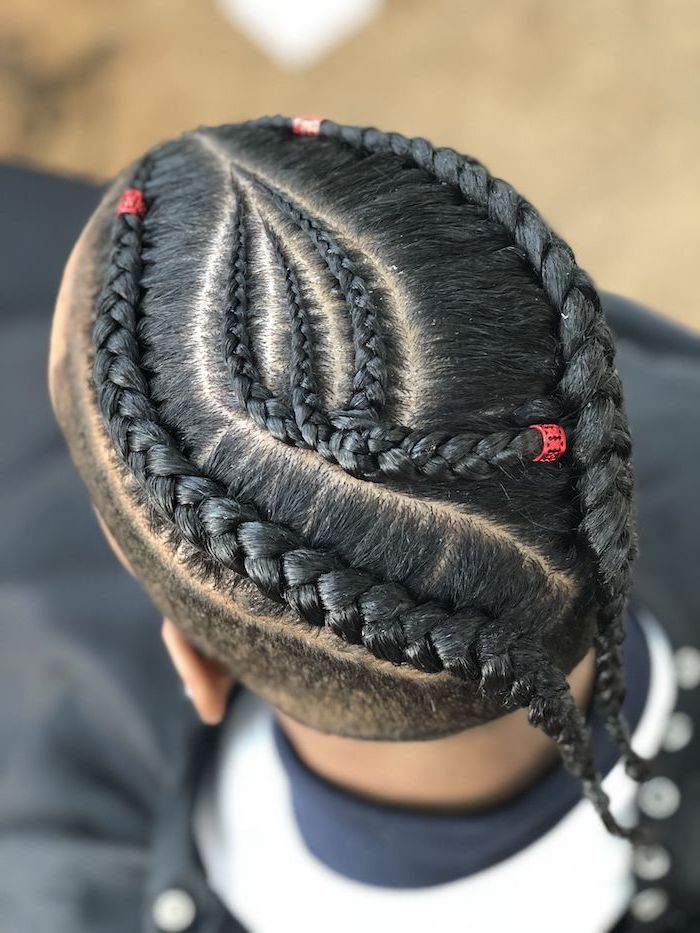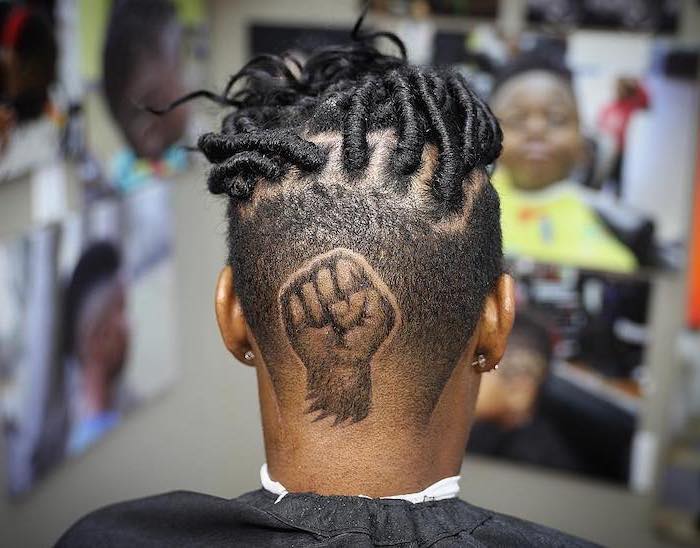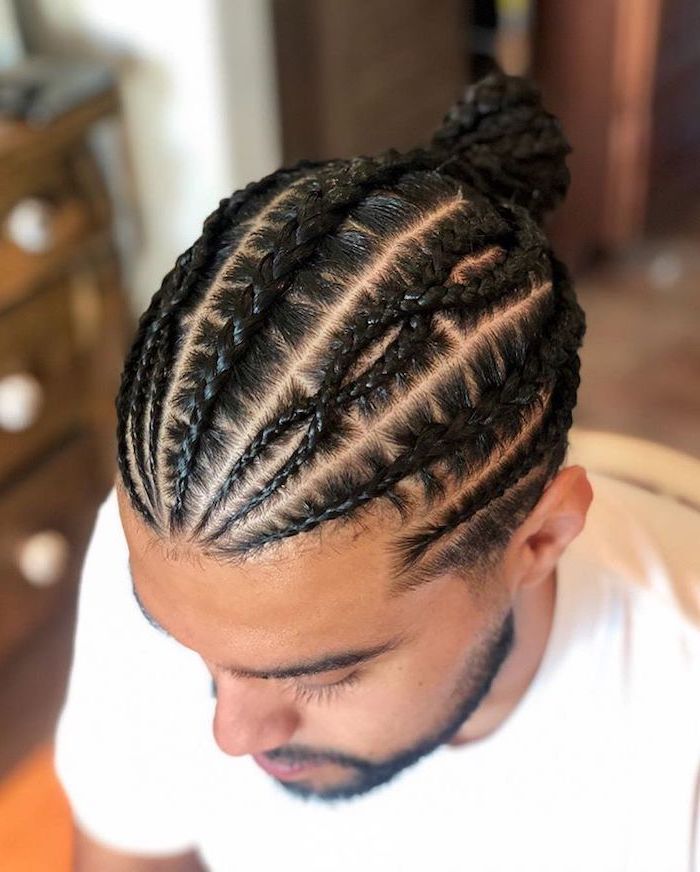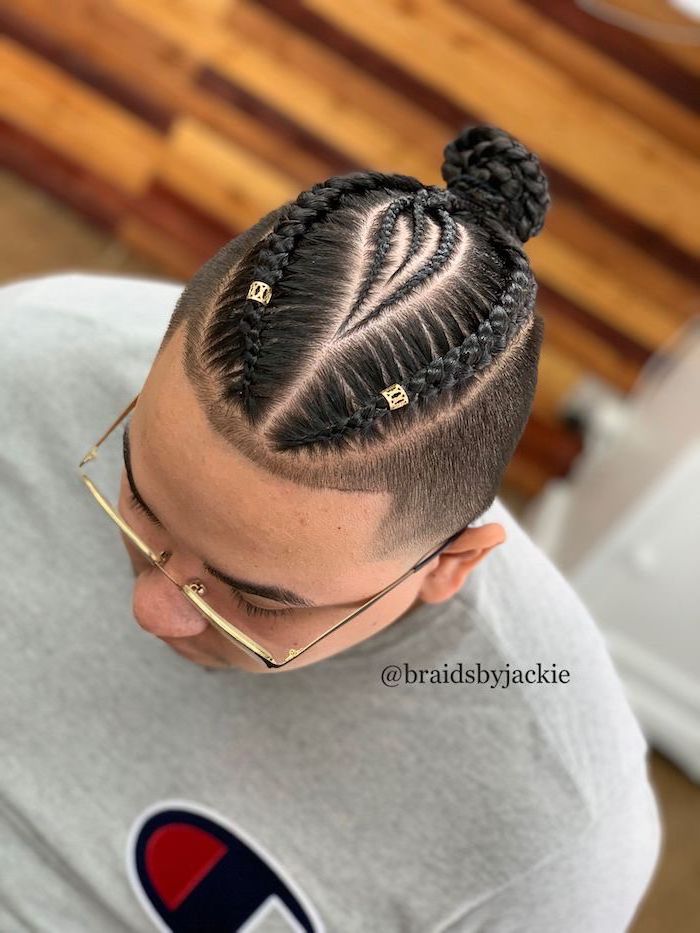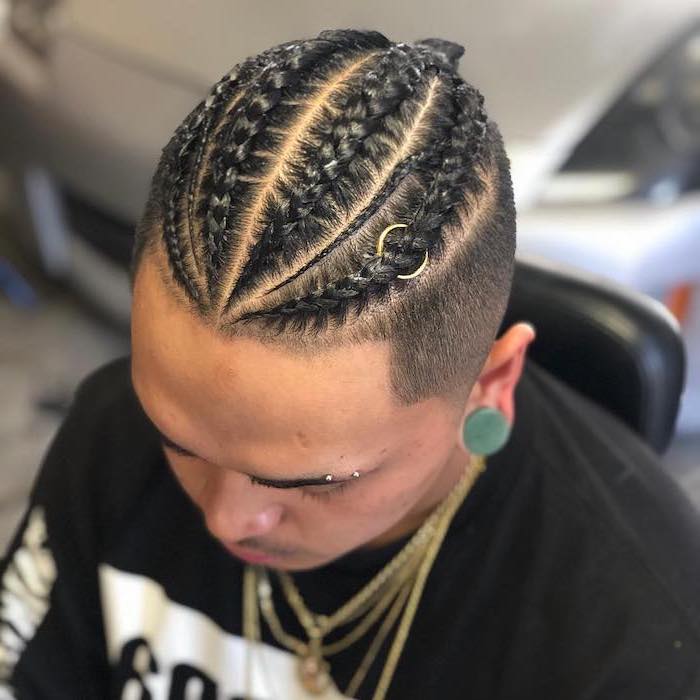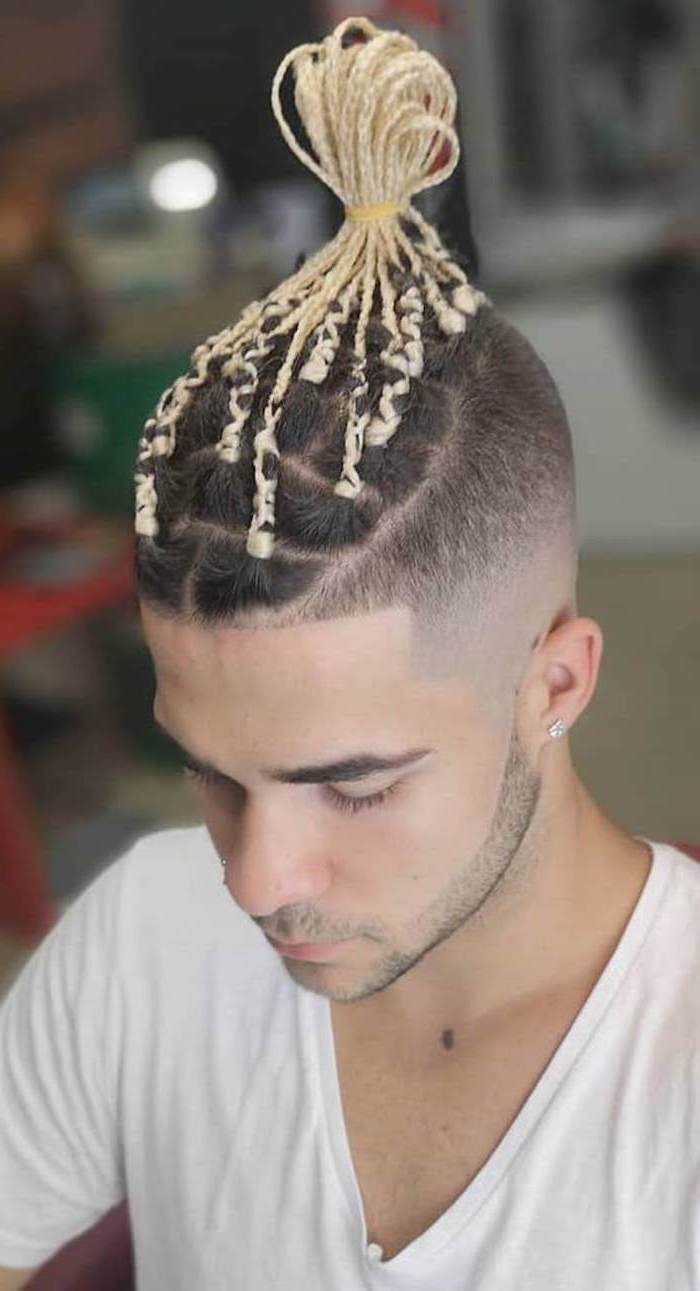 Busta Rhymes and his cool hairstyle on the pages of Vogue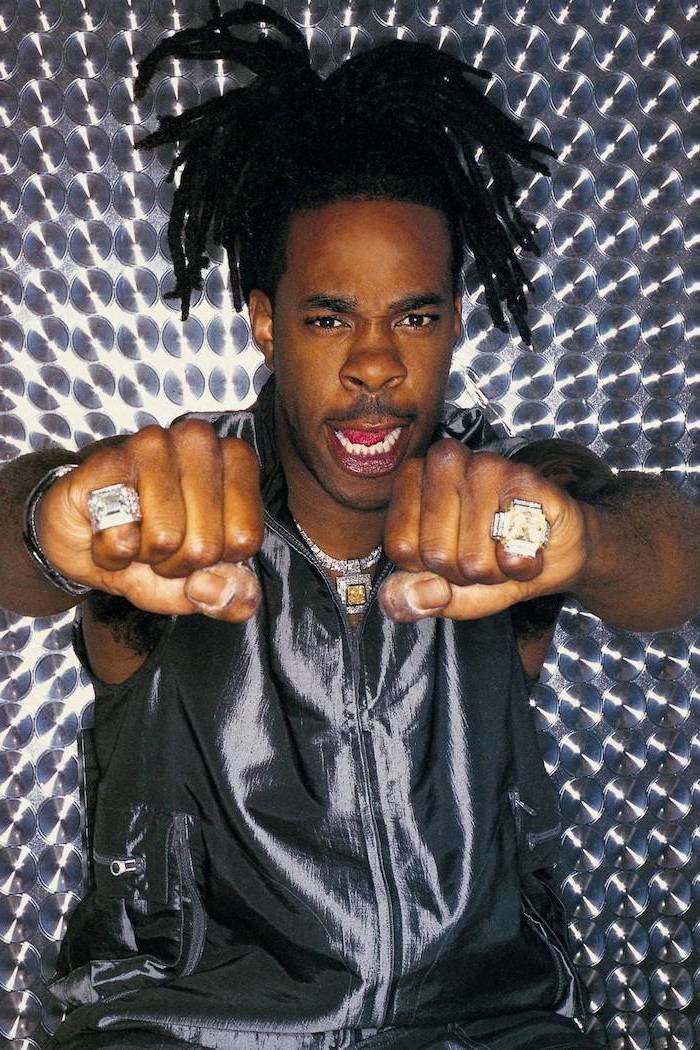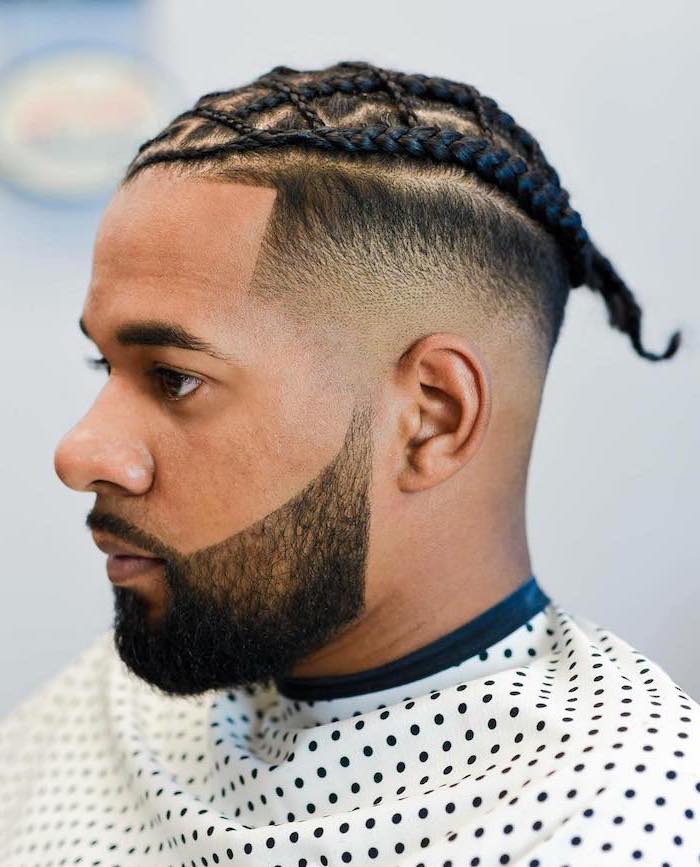 Adam Beach honoring his Indian roots with long braids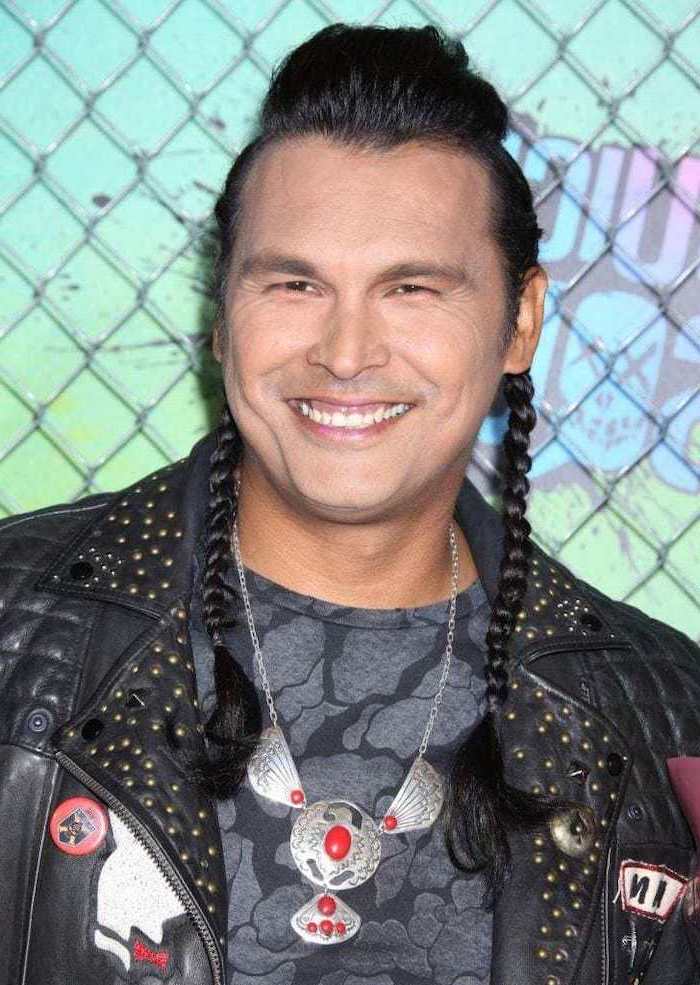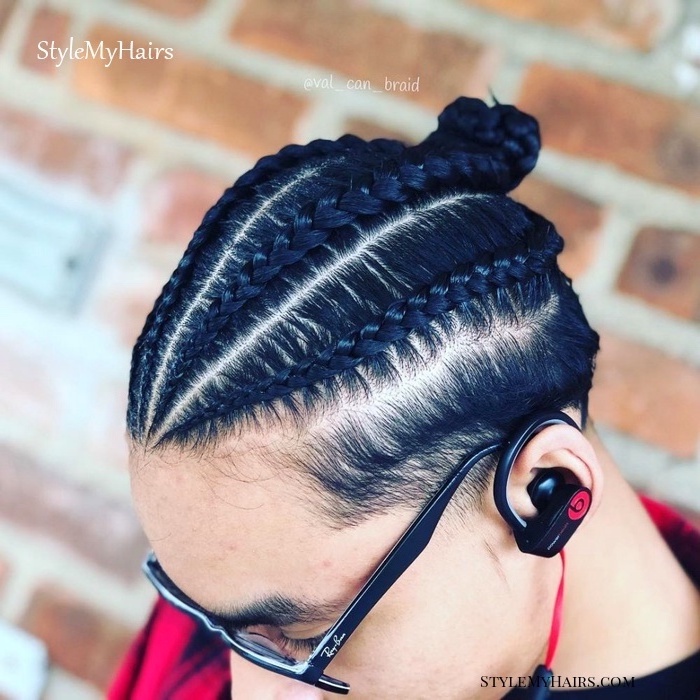 Box braids men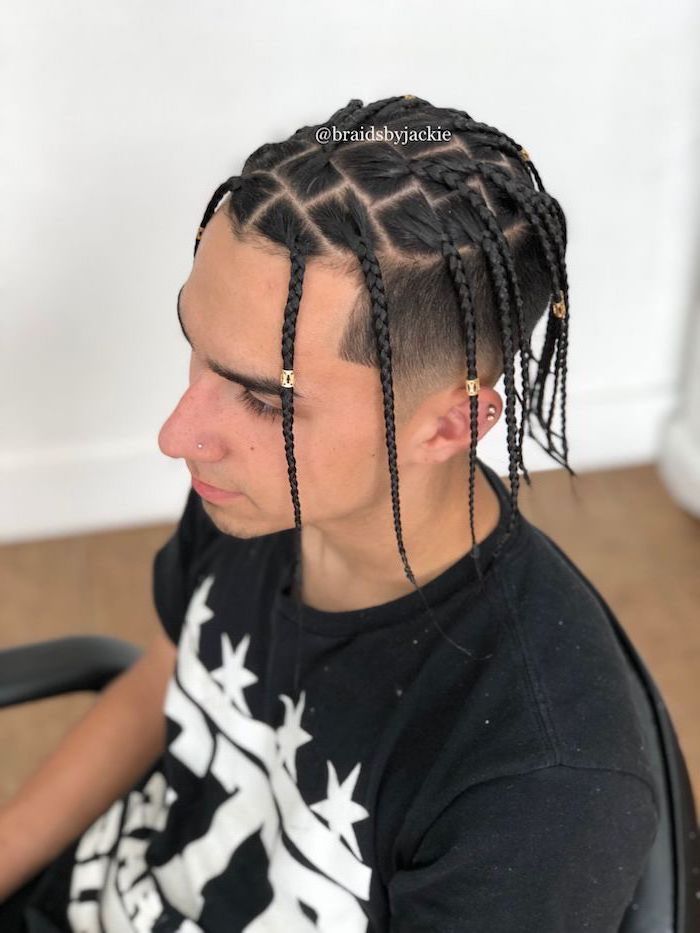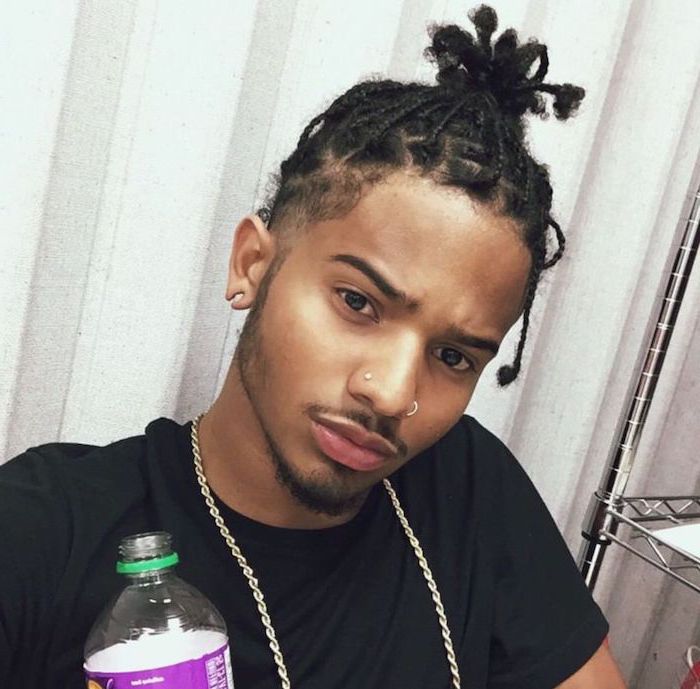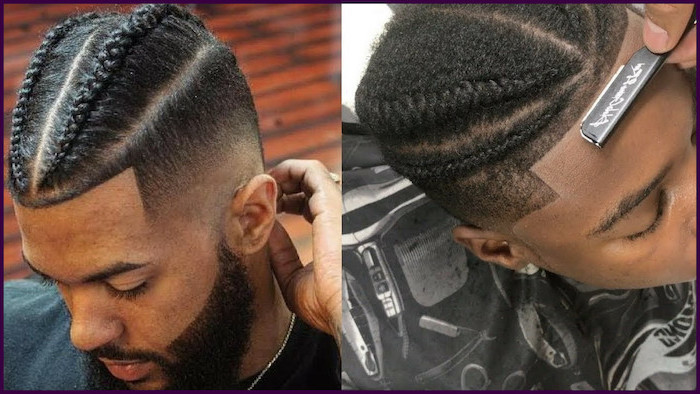 Braids hairstyles 2019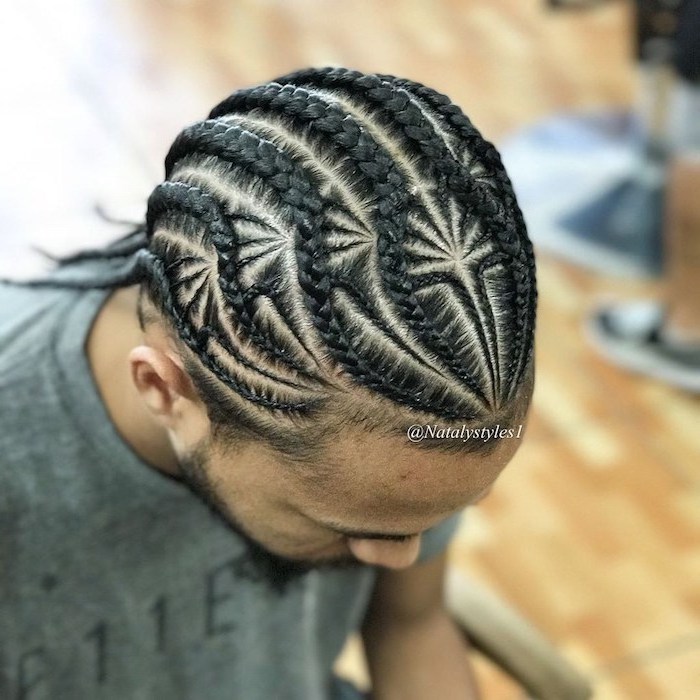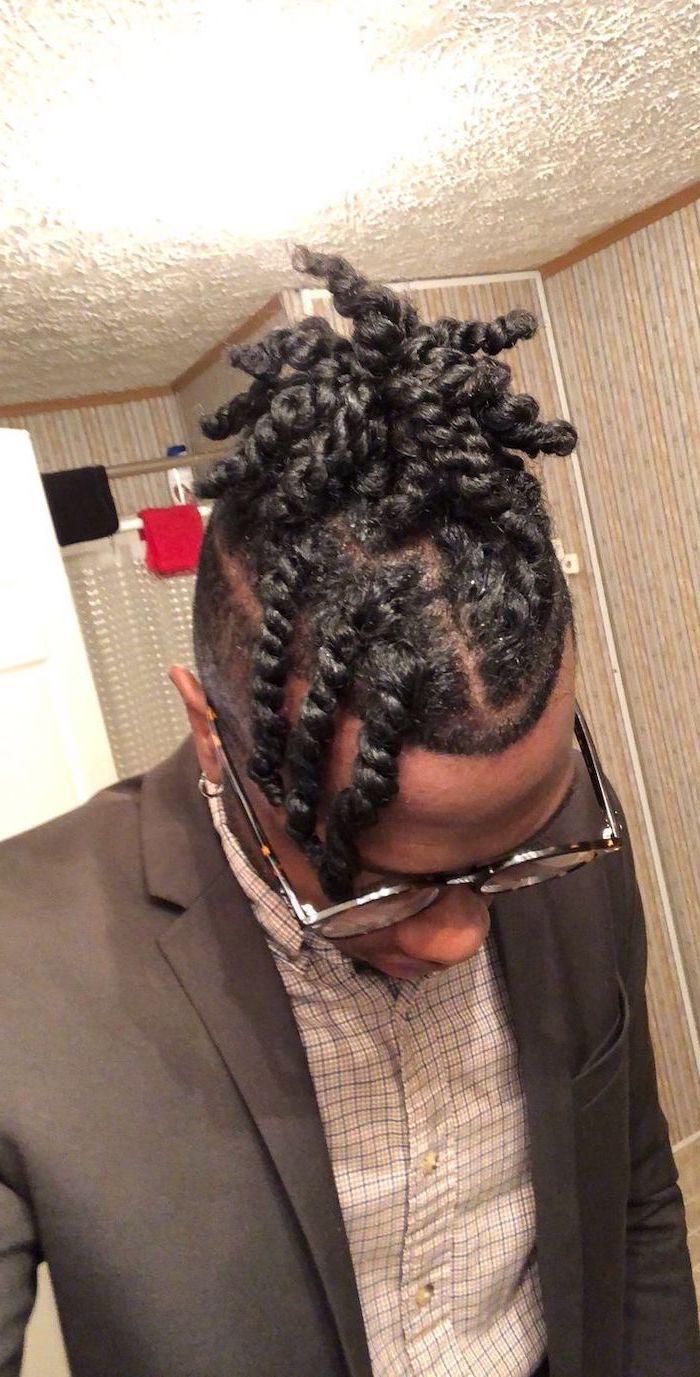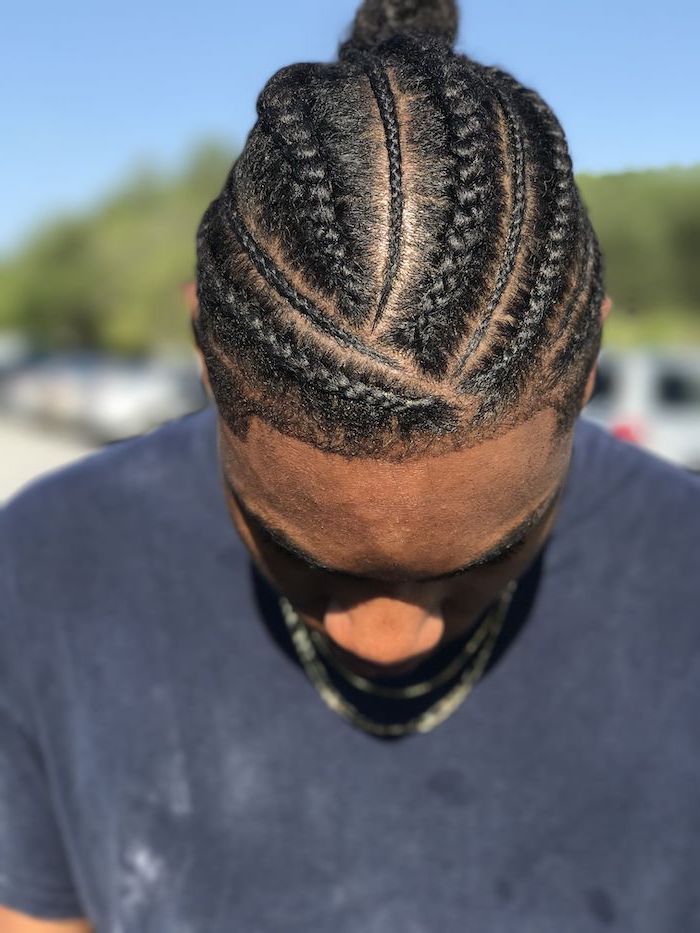 Braided hairstyles for men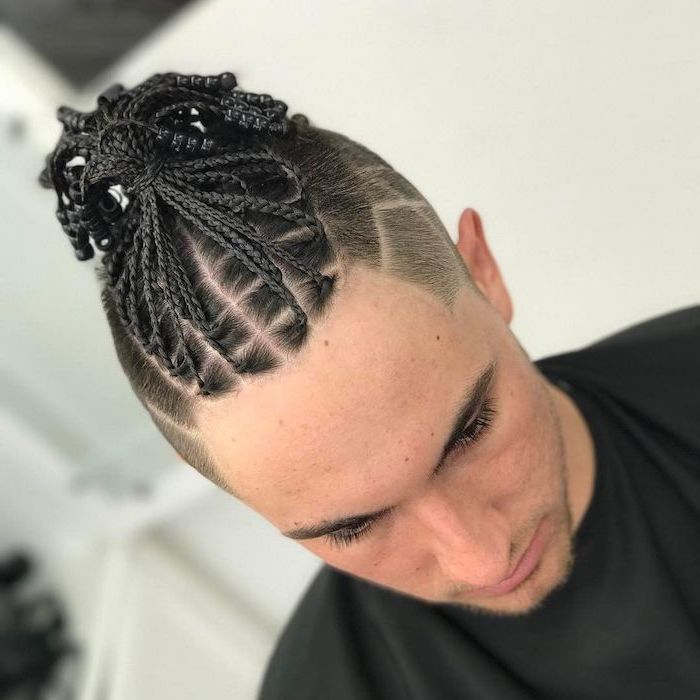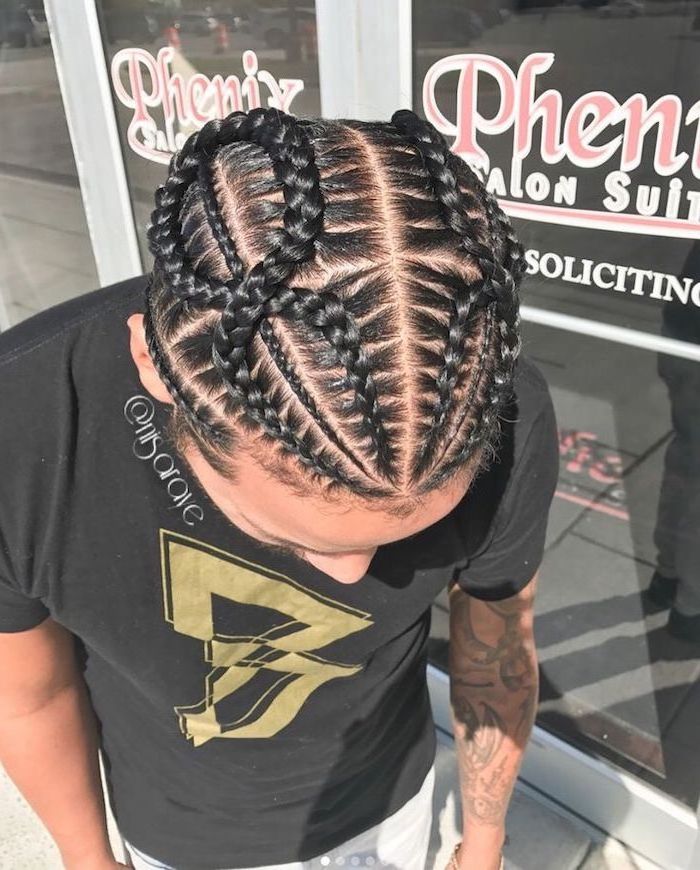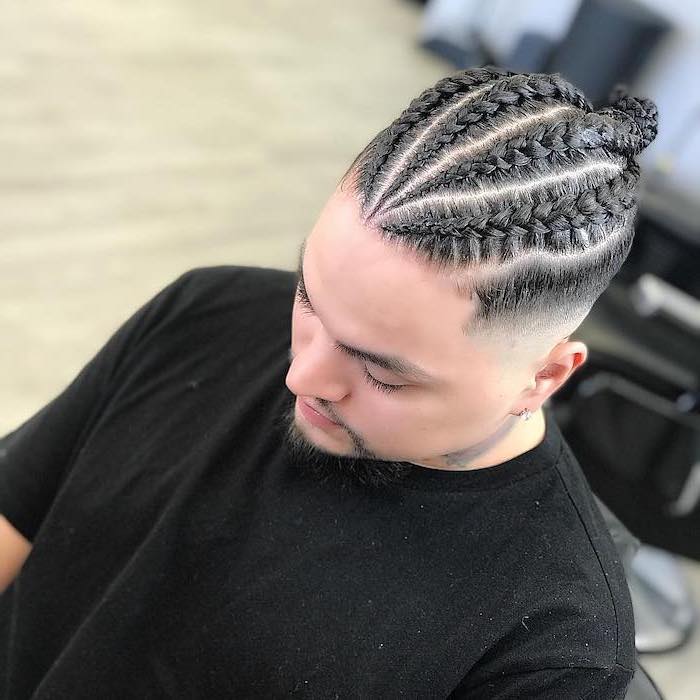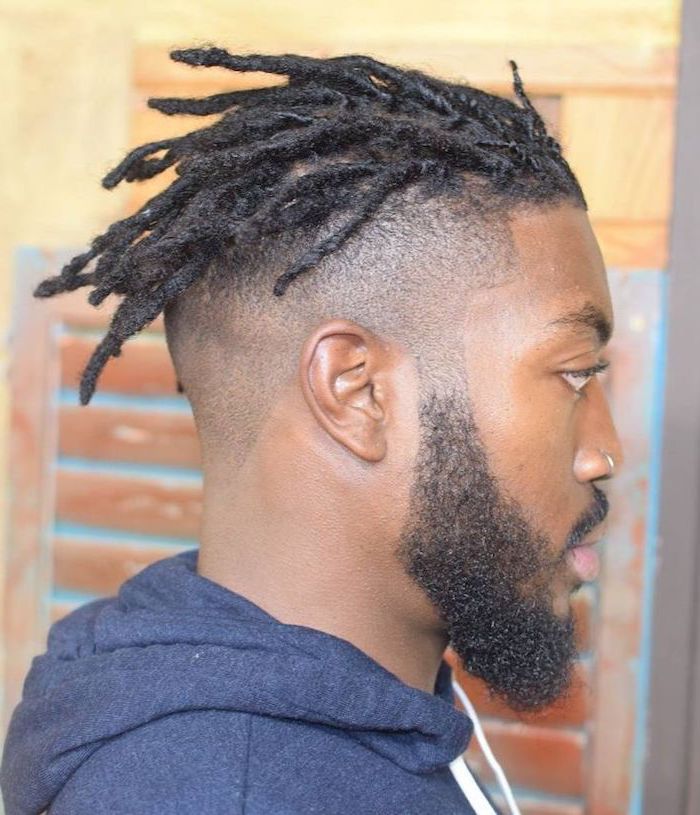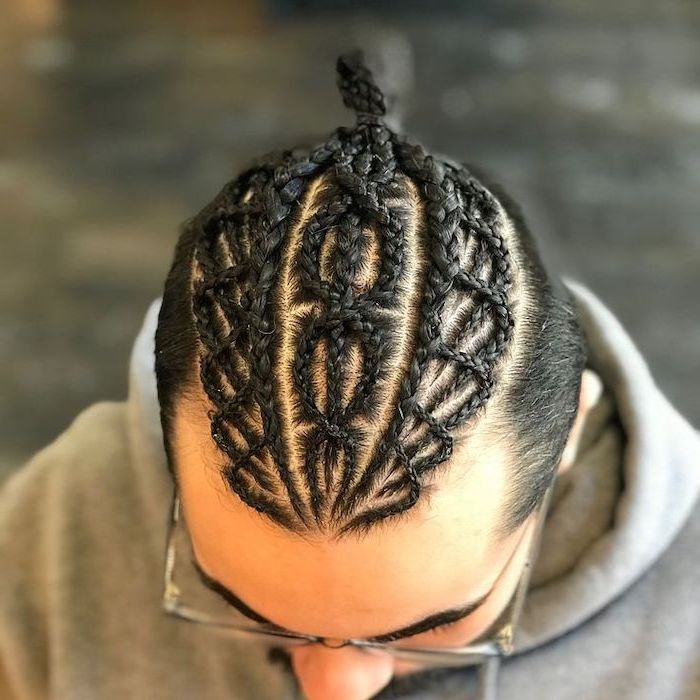 Braids for boys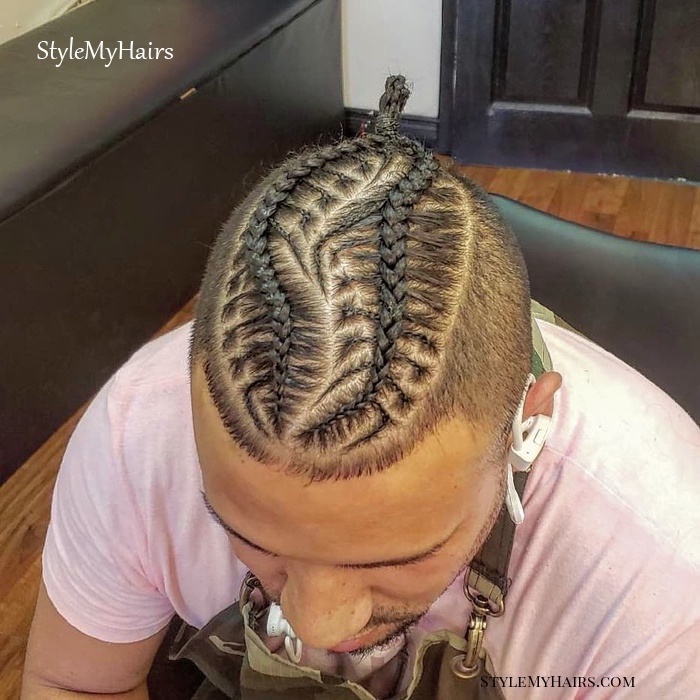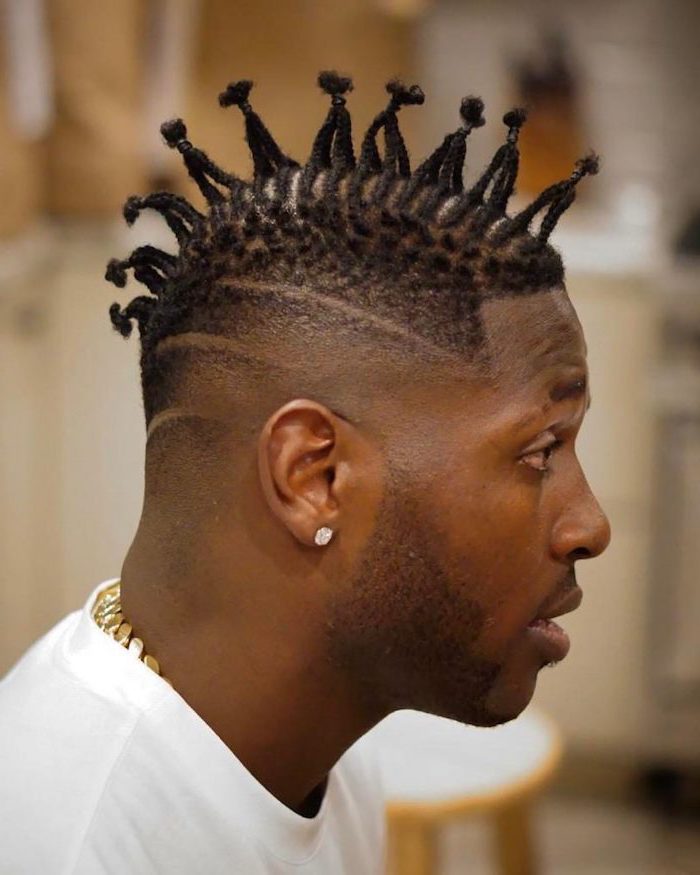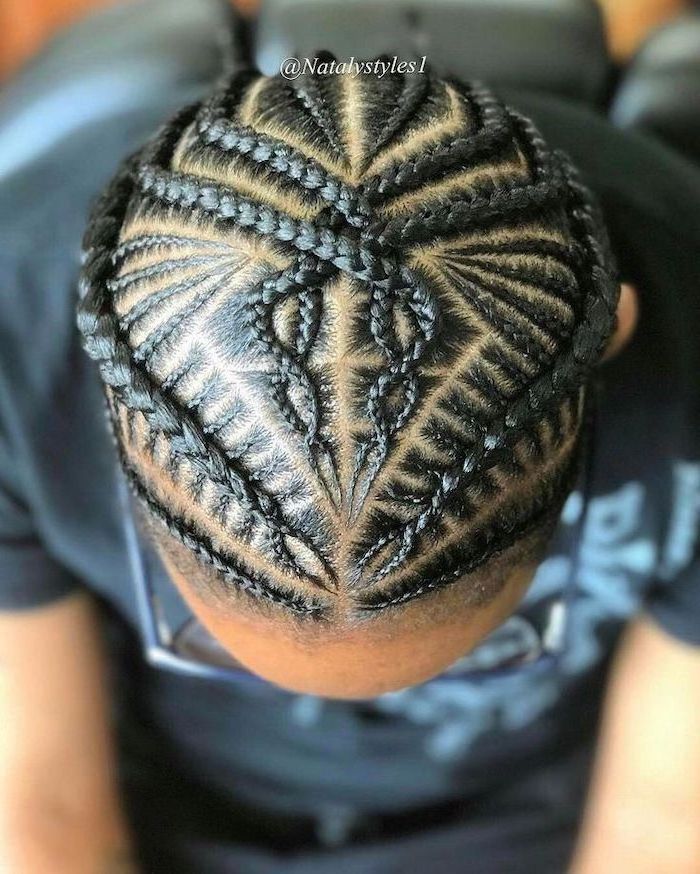 Man bun braids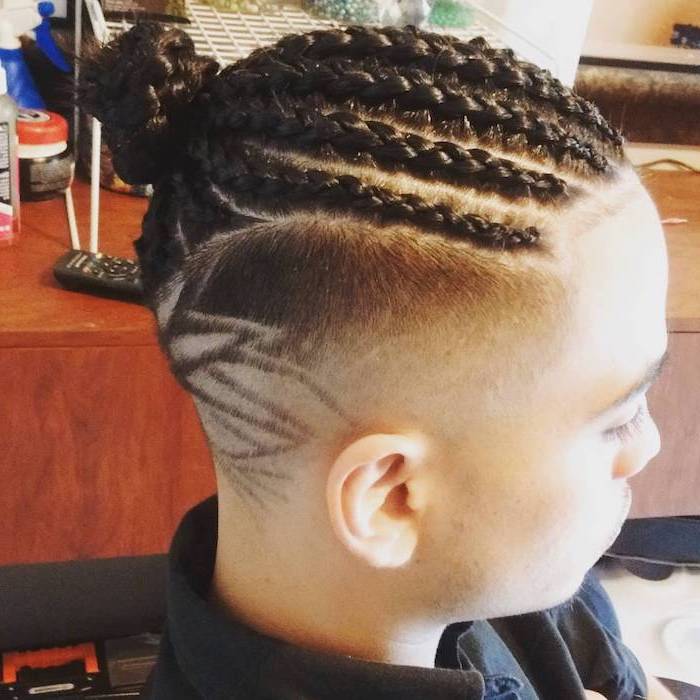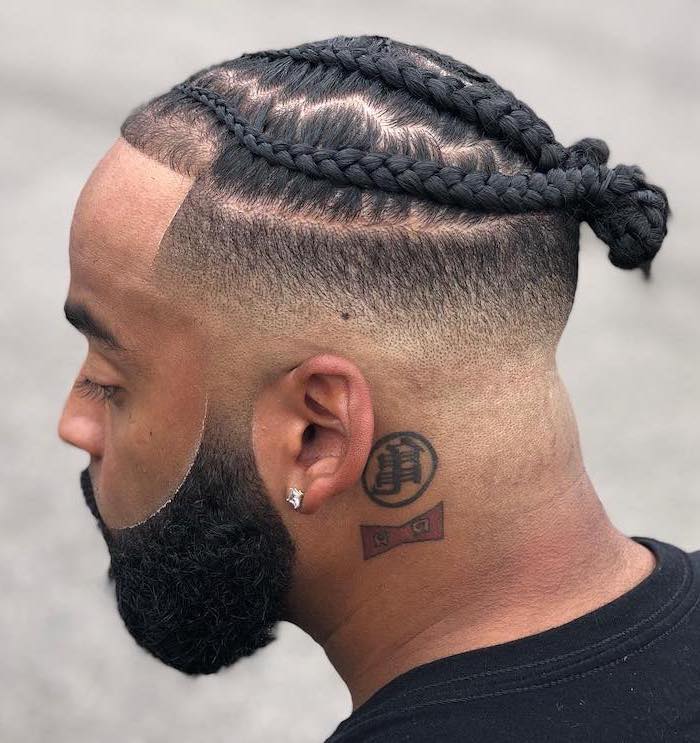 Travie McCoy from Gym Class Heroes and his cool braids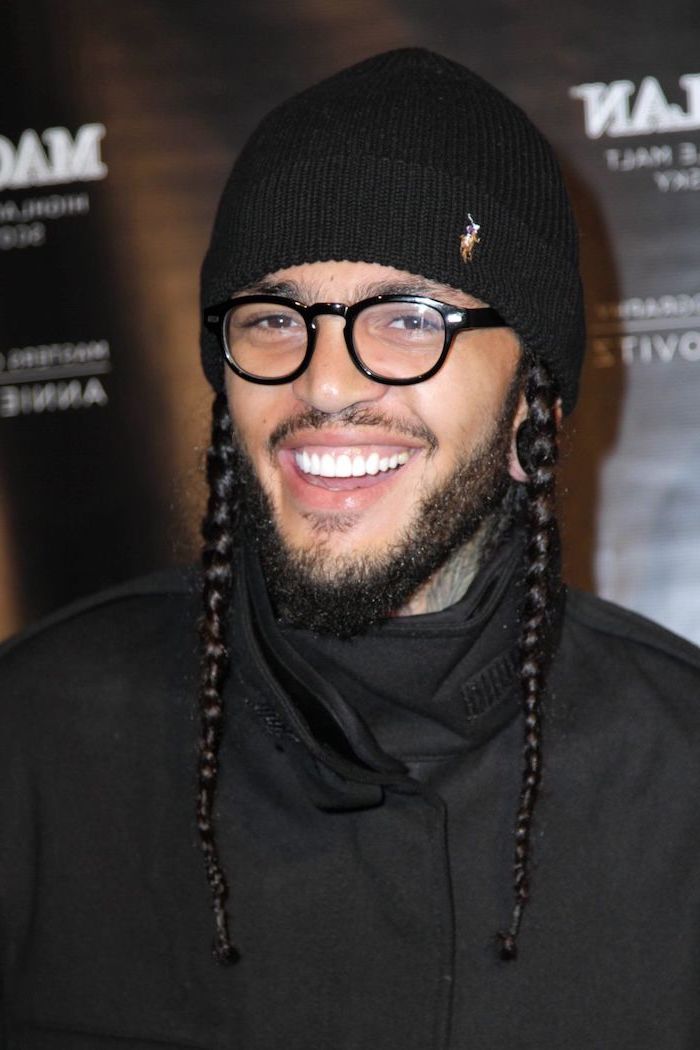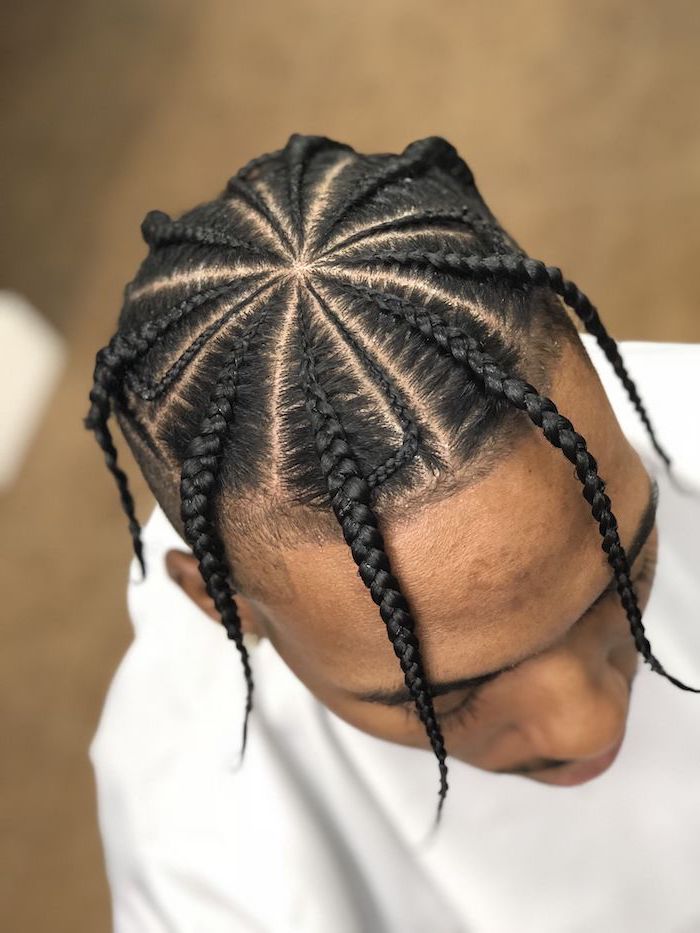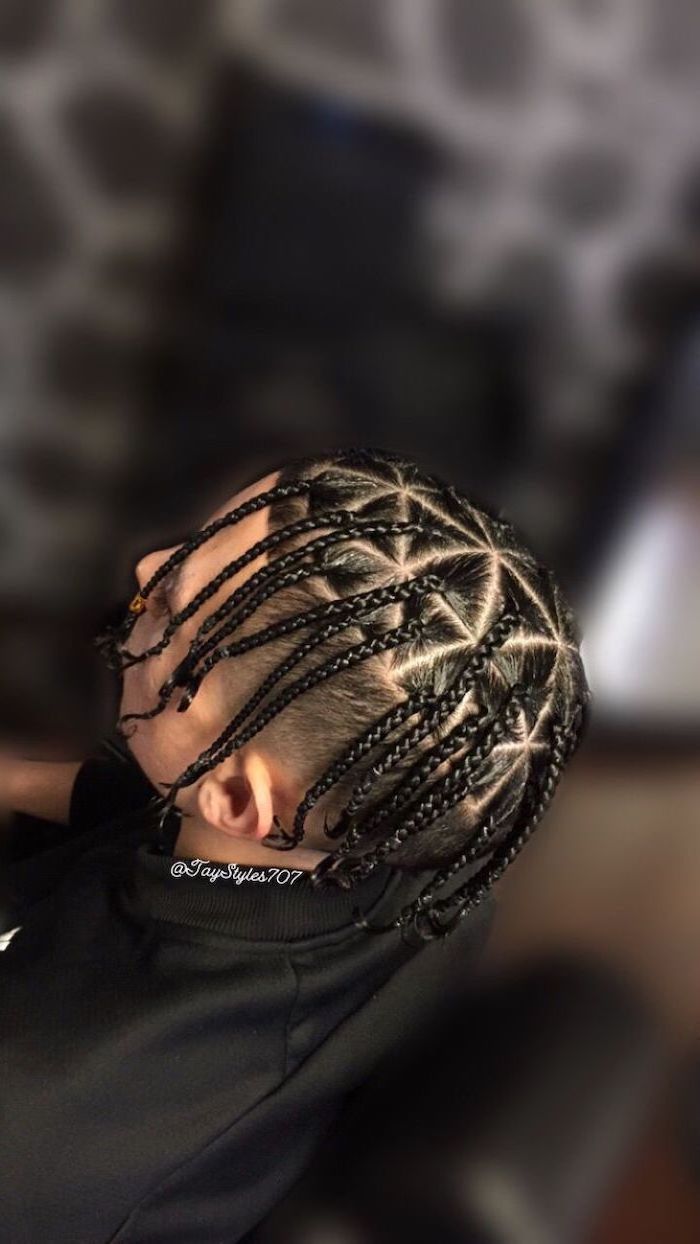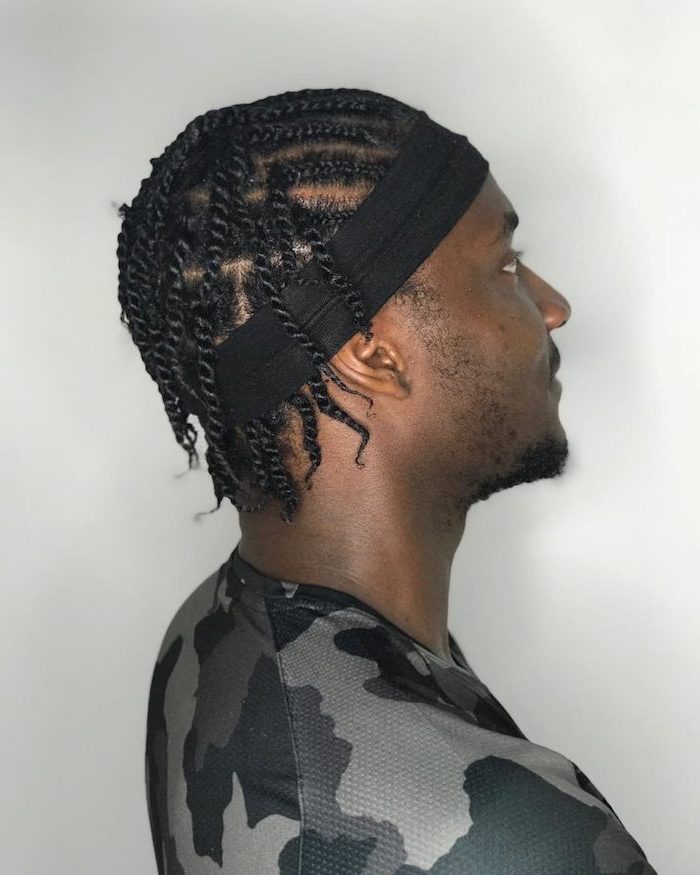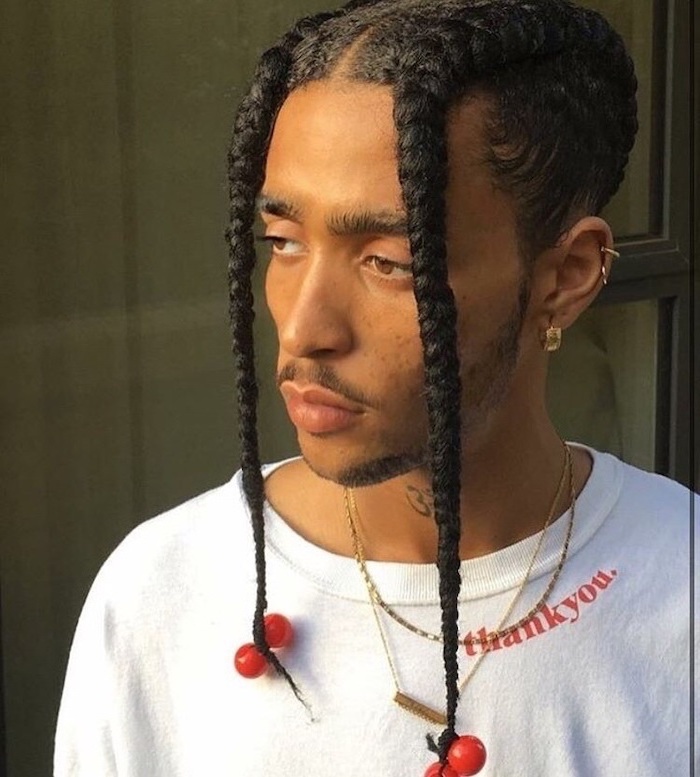 Short braids hairstyles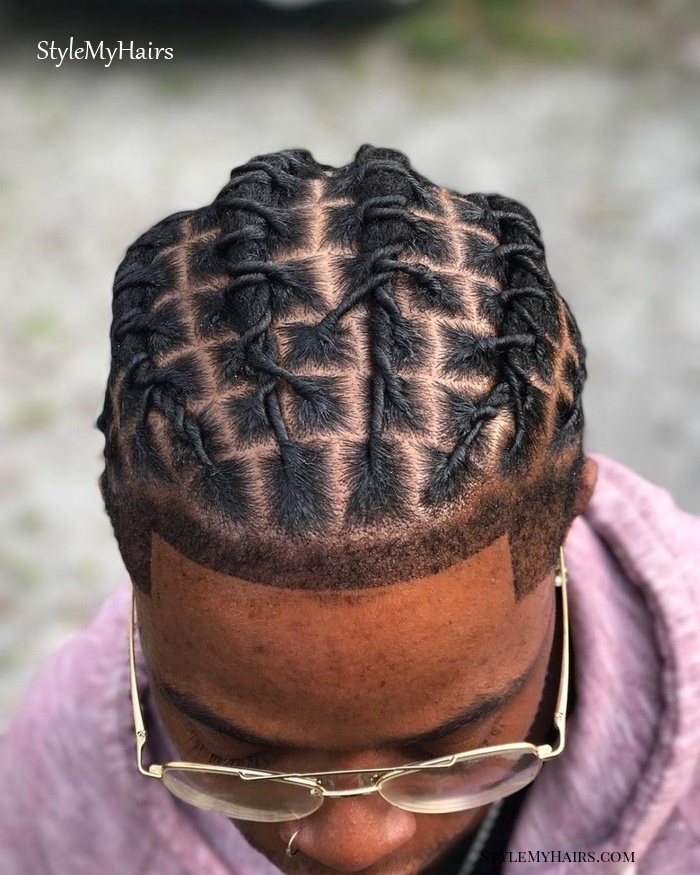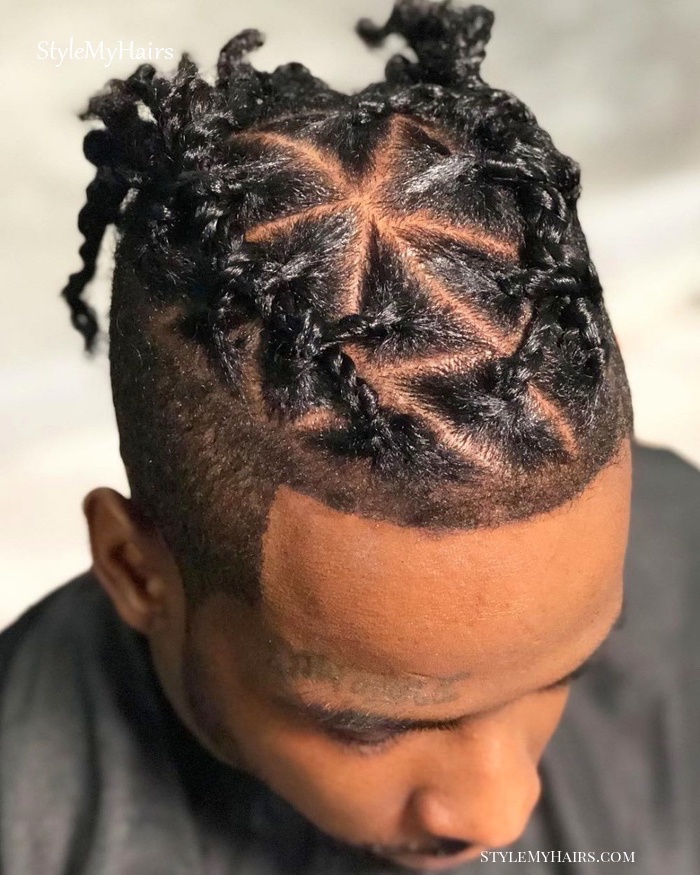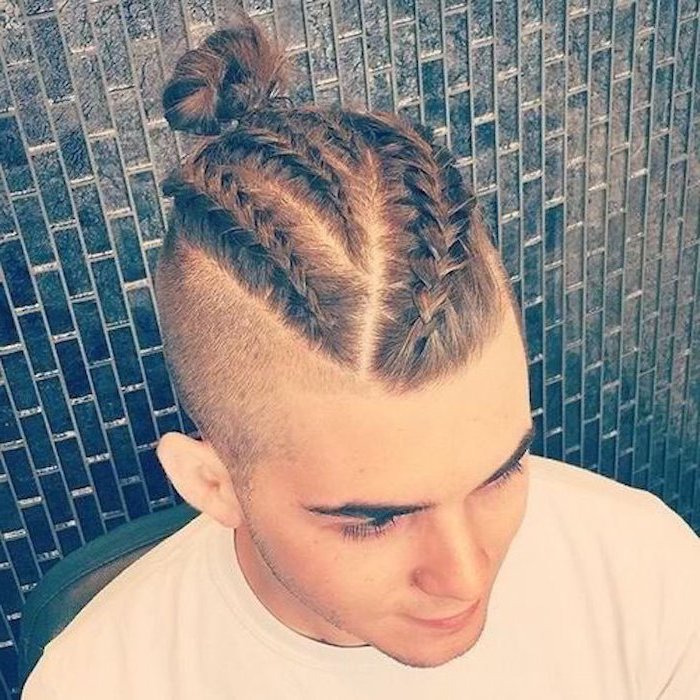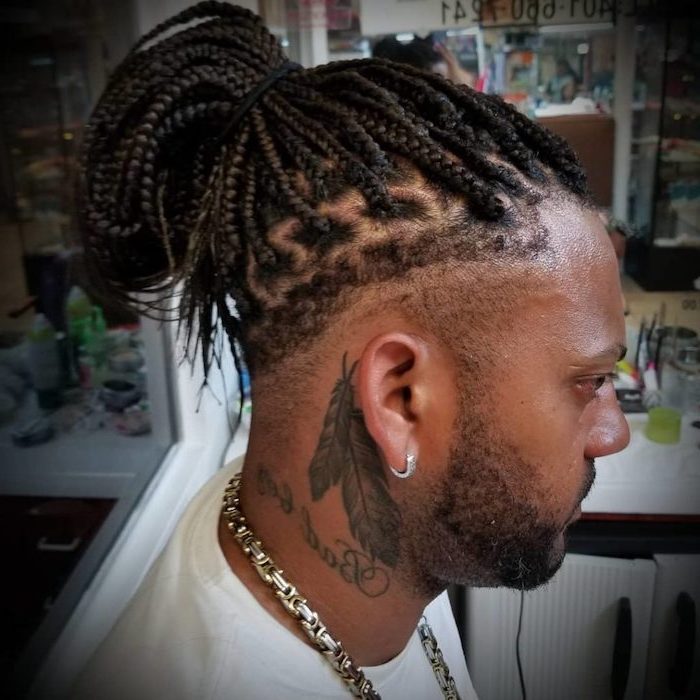 Braids for men with short hair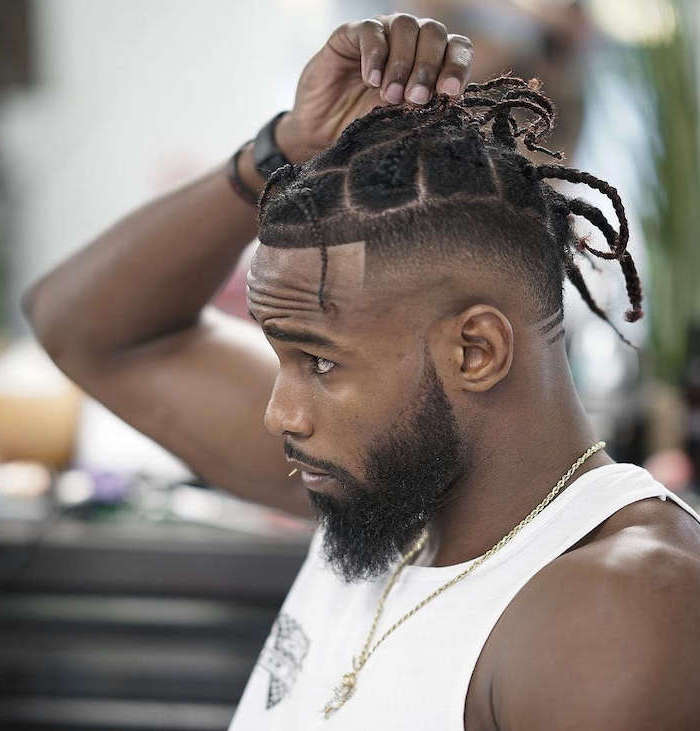 Xzibit was the king of the cornrow braid hairstyles