Cool Tattoo Ideas For Men To Inspire Your Next Body Art Session
Nowadays, tattoos are a completely normal thing. Once upon a time, they were considered a sign of a rebellion. As things progressed, however, you can all kinds of people with tattoos. But, visible tattoos were still frowned upon at work, for example. Nowadays, however, about 38% of the world's population has at least one tattoo. That seems crazy, right? Well, not really. Just think of how many people you know who have tattoos. So, today we have dedicated this article of cool tattoo ideas for men to those who are looking to extend their collection or have finally worked up the nerve to get their first one! Scroll through the gallery and keep reading to find lots of examples you can totally steal.
This is a great example of a super creative tattoo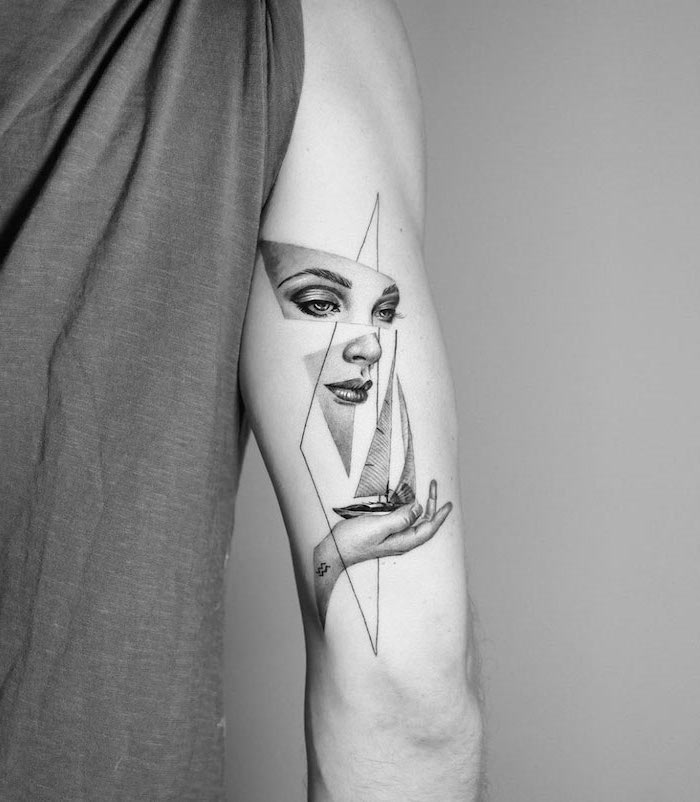 What tattoos are trending?
As is the case with everything else, tattoos also have trends. Every year you can see different types of tattoos flooding your news feed. I mean, you definitely know what a tribal tattoo is and even if you don't have one yourself, you've definitely heard of mandala tattoos. So, what are going to be the top trending tattoos in 2021? Keep reading to find out.
Animal tattoos are never going out of style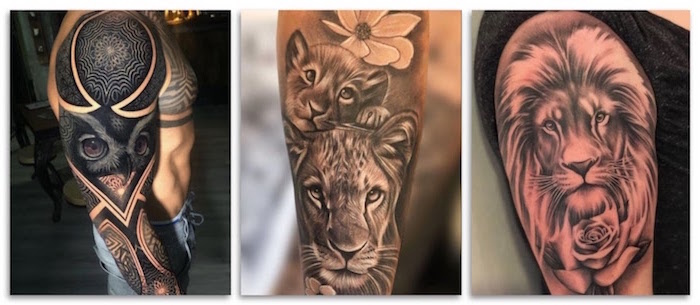 Maori tattoos
The Maori are the indigenous people of New Zealand. For the Maori a tattoo was a symbol of rank and status. Most often you could find their tattoos on their faces. They consist of circular shapes and curved, spiral like patterns. What is important to know is that different shapes, naturally, symbolize different things. That is why, you need to do extensive research before getting this tattoo. It is super intricate and definitely requires and experienced tattooist.
The Maori tattoo originated from New Zealand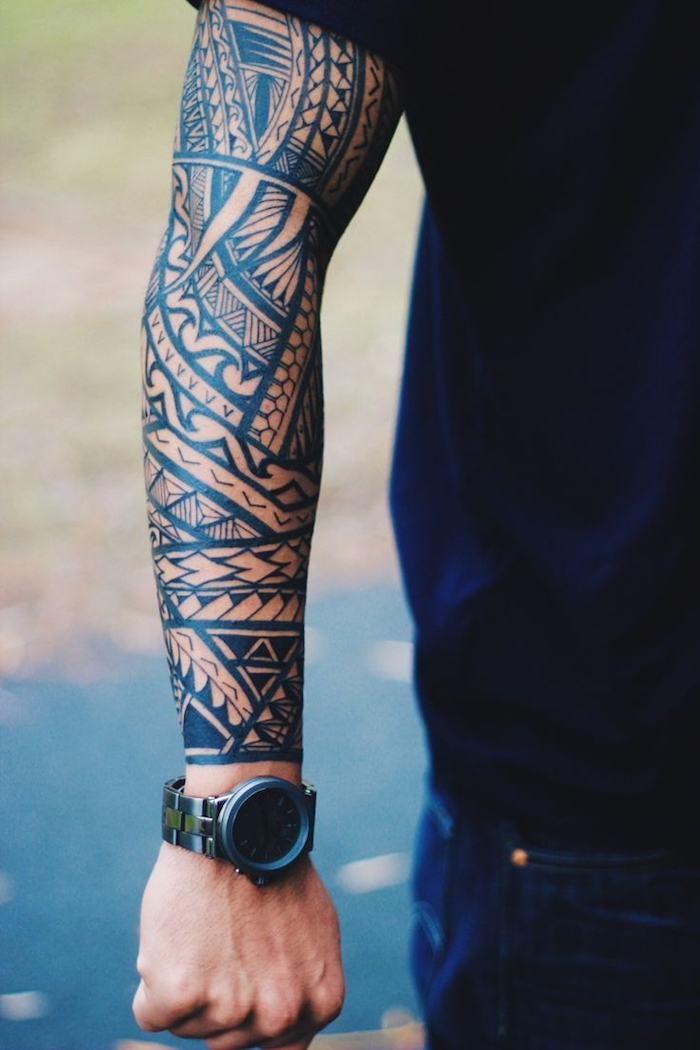 Spiritual tattoos
Spiritual tattoos have become quite popular as of late. It seems like nowadays people are so open about their mental health and religion. Which is exactly why, for some people showcasing your spiritual side through a tattoo is a natural thing. It is all about practicing self care, meditation and really paying attention to yourself. So, if you are one of those people, who really pride themselves on their spiritual growth, then this type of tattoo is perfect for you.
The tree of life symbol represents personal growth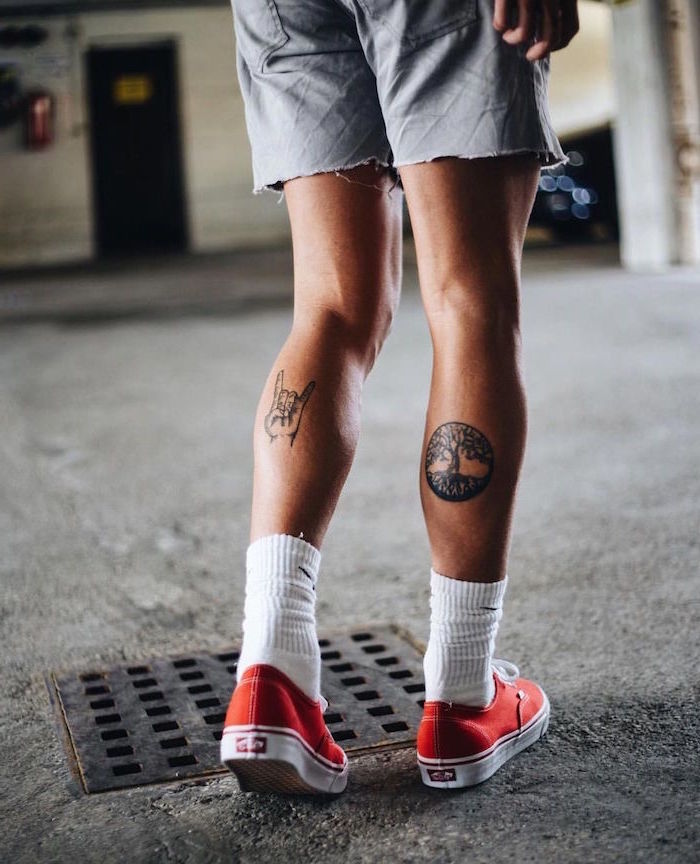 Personal tattoos
Have you been through something dramatic recently? Have you had a life changing experience? Were you able to recover after a tragedy that happened in your life? Well, if you want a tattoo to mark that growth than a tattoo who signifies that is just the way to go. Many people have tattoos just for the sake of it, or because they think they are beautiful. More often, however, tattoos have special meanings to their owners. So, if there is a special inscription, symbol or object, which signifies a certain struggle you have had to overcome in your life, then it is important to mark this stage in your life by tattooing it on your body forever.
These tattoos can also be a great reminder that you can overcome anything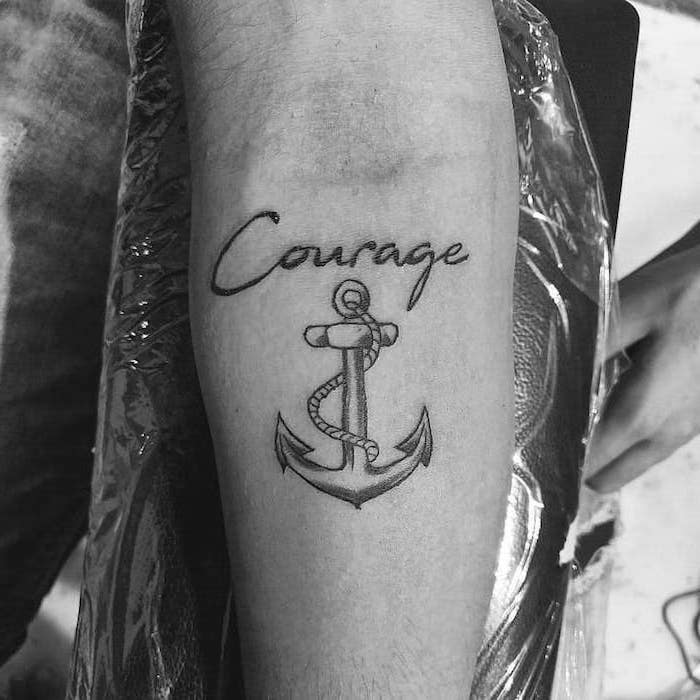 Animal tattoos
If you browse through the internet you can probably find thousands of articles and quizzes on "Which animal are you?". Just like people, animals have different roles to play in the animal kingdom. Because of that, we tend to identify as different animals. Each of them has a special meaning. Which is exactly why, tattooing an animal onto your body can reflect your own character. Lions are a symbol of power and strength, wolves are a symbol of tenacity and perseverance, owls are a symbol of wisdom. The list goes on and on.
Having a tattoo of an animal you identify with shows your character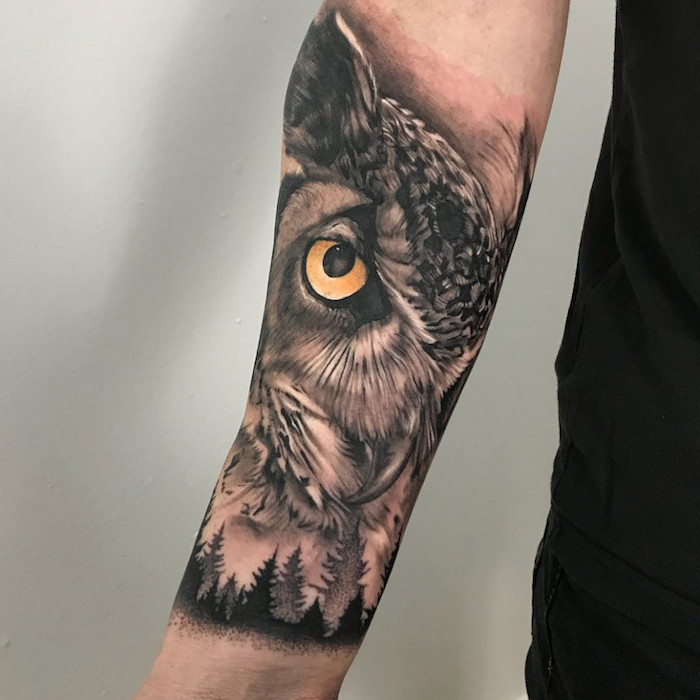 Watercolor tattoos
Watercolor will never go out of style. These types of tattoos are so beautiful. Colorful and vibrant, all eyes will be on them. So, if you are looking for that wow effect, a watercolor tattoo is the way to go. The good news is that every single design looks good in watercolor. What's more, it doesn't matter if you choose a big or a small tattoo.
The tree of life in watercolor looks absolutely stunning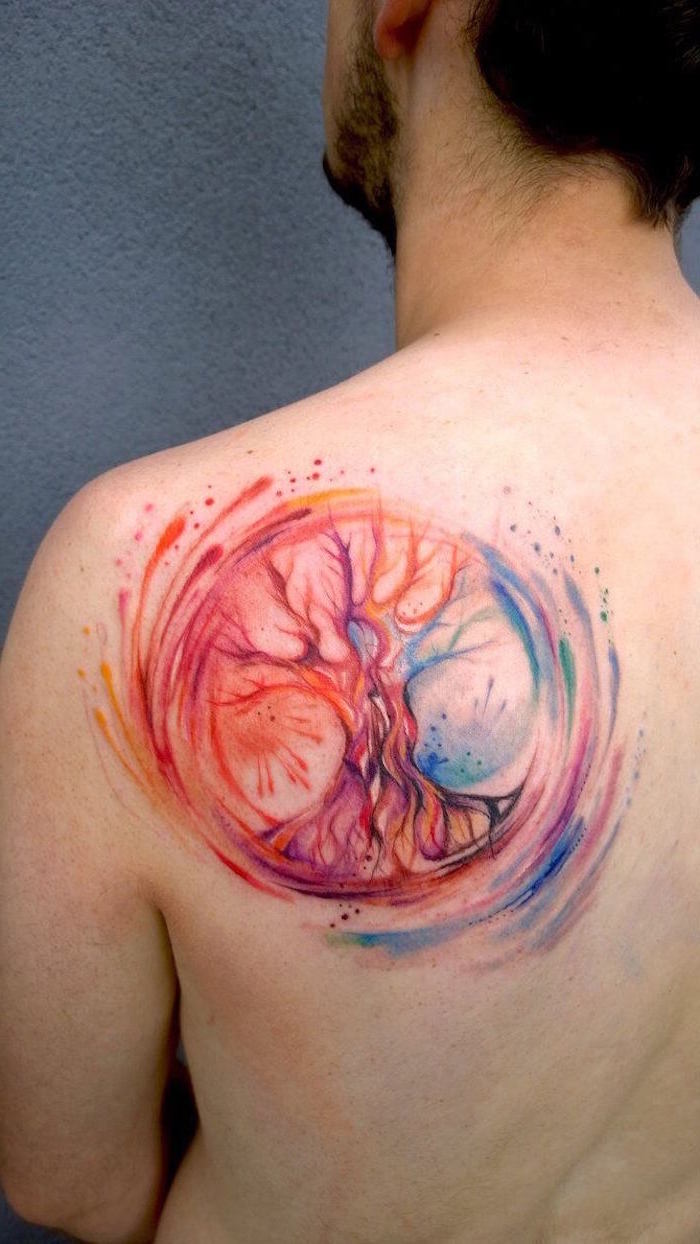 Small tattoo ideas for men
If you are looking for ideas for your first tattoo then you have come to the right place. If this is your first tattoo, you don't have to go all out and get a sleeve, for example. Start small and you can always upgrade later if you decide that you want a bigger tattoo. Naturally, smaller tattoos have much less room for detail. Which is why, you can pick a simple design, which is meaningful to you and get it tattooed. Furthermore, a small design is going to look good anywhere on your body.
Start small if you are getting your first tattoo ever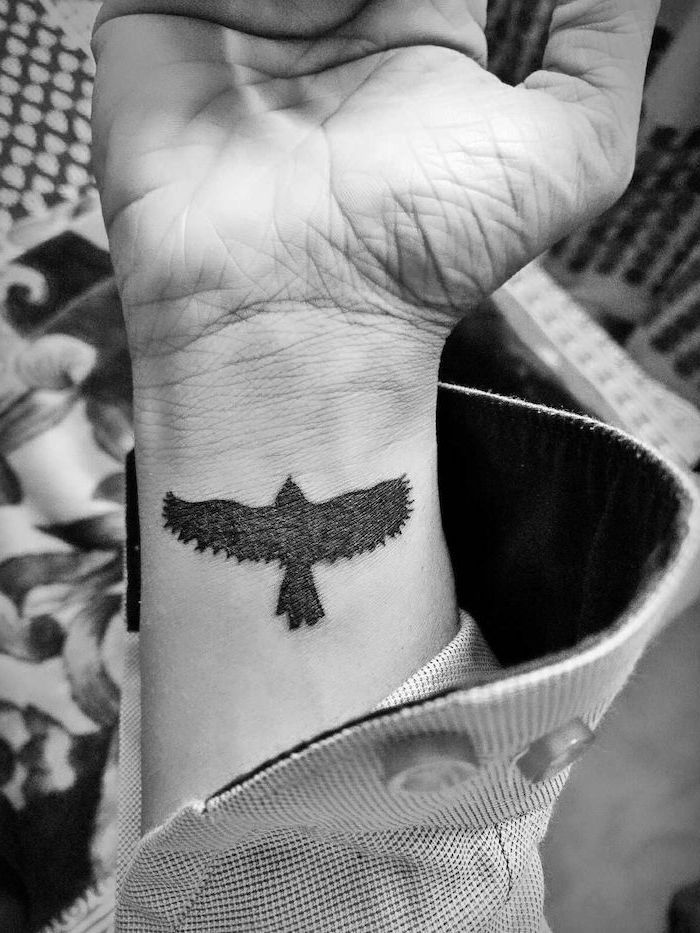 Compass tattoos
Compass tattoos have been on the scene for quite a while. As we all know, in the past compasses were used to find the right path. Therefore, that is what they represent. If the person who wants to get a compass tattoo is someone who want to find their own path, then this body art is perfect for them. Moreover, compass tattoos are perfect for people with adventurous spirit. So, if you love to travel then this is a great option for you. Pair your tattoo with some roses or a good quote and you will have yourself the perfect tattoo.
Not all who wander are lost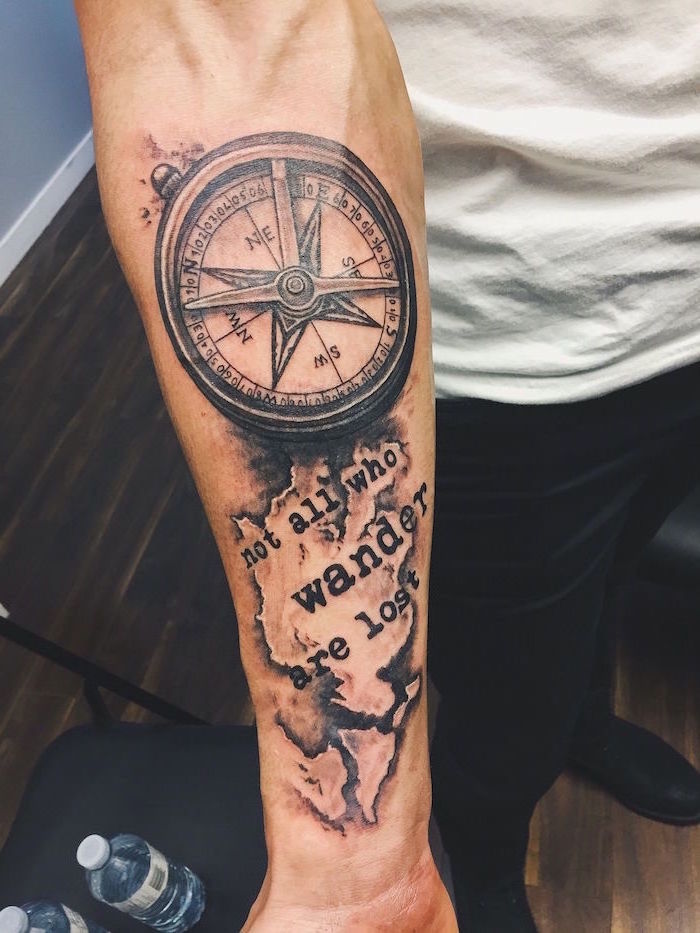 Where should guys get tattoos?
Not that there is a certain statistic or a must-have tattoo somewhere, but in general, there seems to be a few places guys prefer to have tattoos. Most love a shoulder or arm tattoo. Even more so, if it is a sleeve. The forearm is also a perfect spot for anyone who wants their tattoo visible for everyone especially in the summer months. Legs and back is also a preferred tattoo location for men. Whatever the case, however, you can get a tattoo anywhere you like. Nowadays, there is so much freedom in expressing yourself that you shouldn't have to conform to the norms.
Don't be afraid to get creative with the location of your tattoo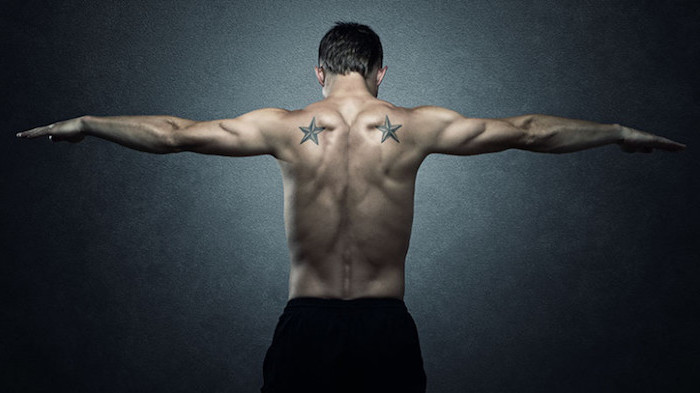 Tattoo ideas for men
We have already given you a few ideas for cool tattoos which are going to be trending in 2021. Now, it is time to browse through our gallery and find even more inspiration. However, you can always be creative and come up with your own design. Especially if you want your tattoo to mean something special to you. Tattoos are a great way to commemorate important moments in your life, which is why you should definitely get one.
Cool tattoo ideas for men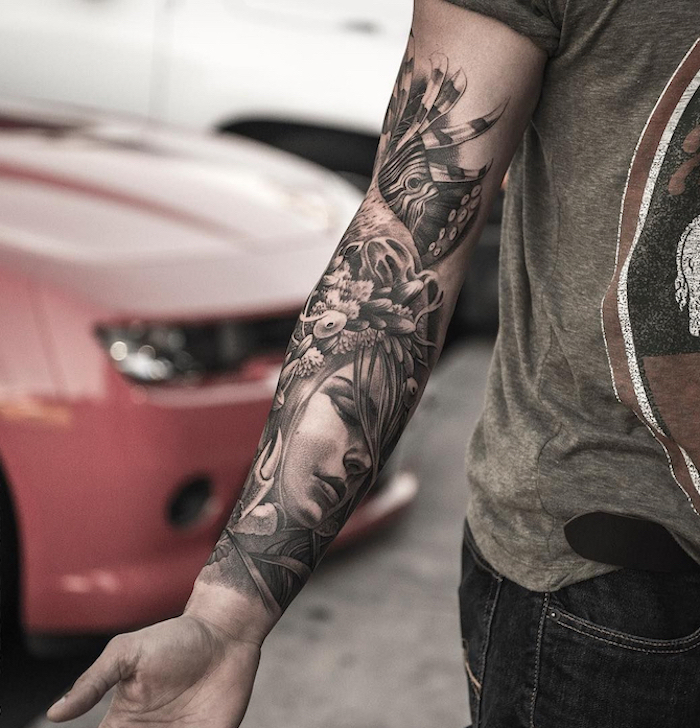 Creative and cool tattoo designs for men
Jason Momoa and his ultra cool tattoo
Biomechanical forearm tattoos for men
Shoulder tattoos for men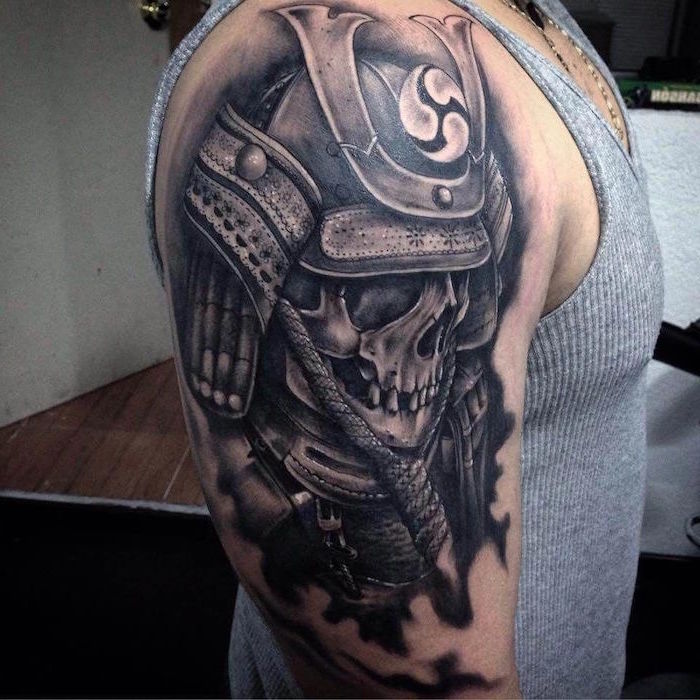 Meaningful tattoos for men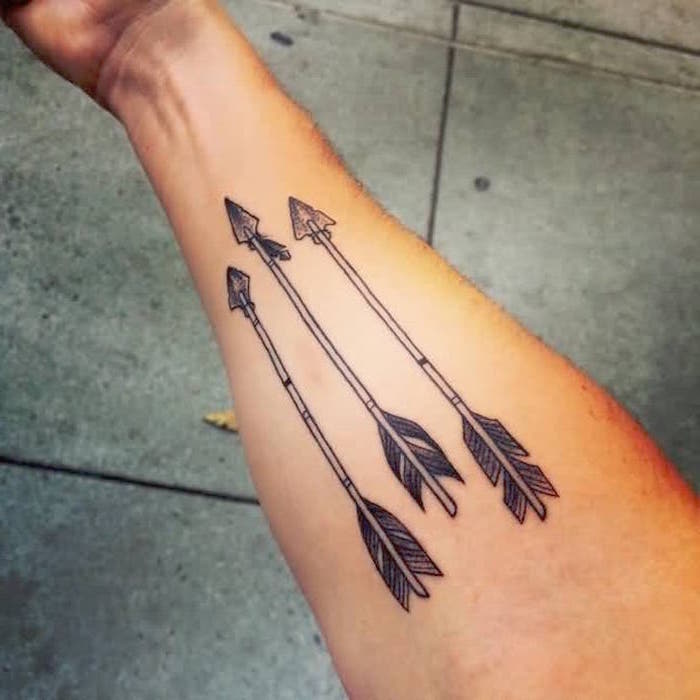 Small tattoos for men with special meaning