Celebrate The Sibling Bond With These Matching Brother and Sister Tattoos
Having a sibling is an interesting thing. Sometimes your sibling can annoy you so much you might wish you never had one. Most of the time, however, having a sibling is awesome. It is like constantly knowing that you have someone who is always going to be there for you. Siblings always support each other, no matter what. Which is why, it is important to cherish that special bond that you share. And, if you are wondering how to showcase that bond, we have got just the answer. We have gathered the absolute best brother and sister tattoos. So, browse the gallery, pick yours and convince your sibling to get matching tattoos. If they love you, they will do it!
There is nothing like the bond between a brother and sister – to infinity and beyond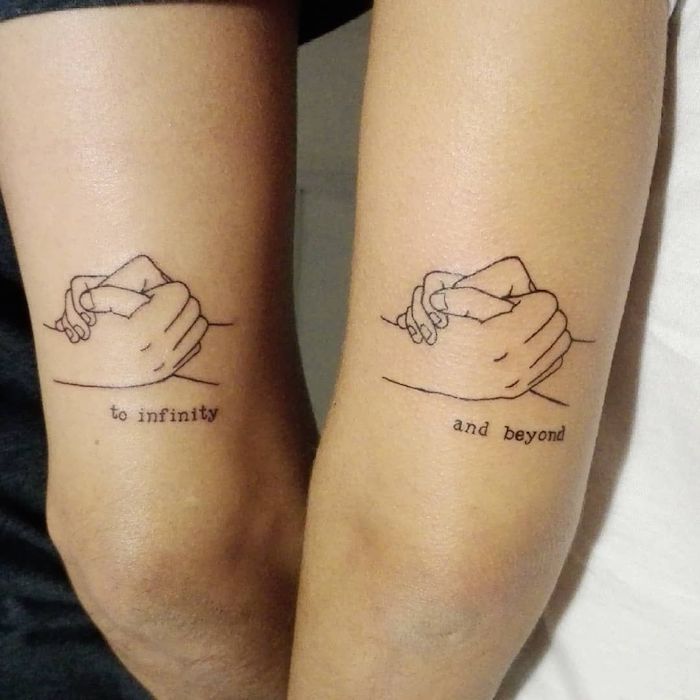 What are the most popular brother and sister tattoos and what is the meaning behind them?
First of all, probably the best tattoo you can get with your sibling is of something that means a lot to the both of you. This will make your tattoos very special and personal. However, there are a few traditional types of tattoos that usually work for expressing your sibling bond.
Date and year of birth. Whether you decide to go for the arabic numbers or roman numerals, this is probably one of the most popular sibling tattoos. Just get your sibling's birth date and they can get yours tattooed on whatever part of the body you choose. An interesting take, that is a bit unconventional, on that type of tattoo is getting the actual exact time of birth of your sibling tattooed on you. You can add the words big/little brother/sister to the dates as well.
Brother's keeper and sister's protector. These are phrases which are super popular. Of course, you can always combine them with an object that means something to both of you. Usually people use a key and arrow as additions to these phrases.
These matching brother sister tattoos are so cute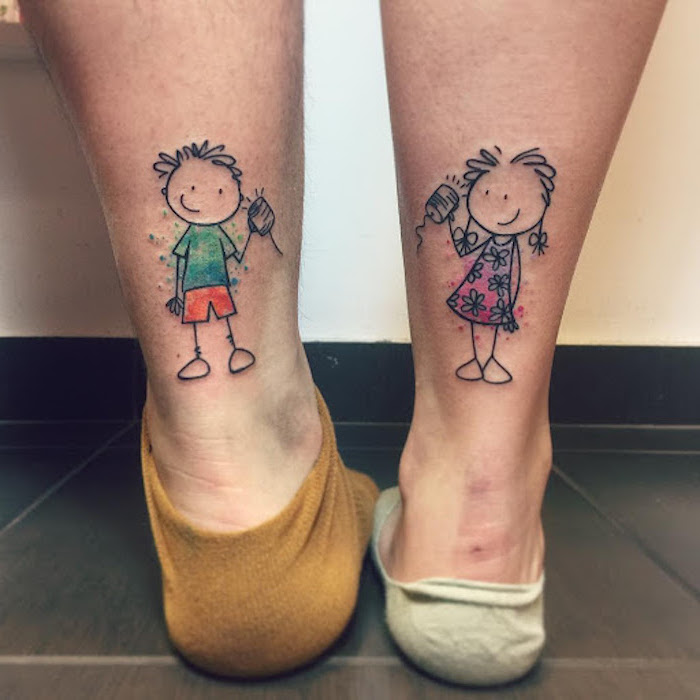 Matching boy and girl tattoos. Whether you choose stick figures or famous sibling characters from a TV show like Lisa and Bart Simpson, your tattoos will definitely be super cute.
Numbers of which child you are. Usually they go 1 of 2, or 2 of 2, or even 2 of 3 if you have more than one sibling. These are perfect if you are looking for a super small and discreet tattoo.
Special dedication. You can come up with a sentence or two, which describes your bond and have it tattooed. You can also use popular ones, such as "No matter where. No matter what." Another popular one is "For him I'd risk it all. Because of her I will never fall." "Ride or die" is also pretty popular. And who better to share this with than your sibling who will be with you your entire life.
Star signs. This is pretty straight forward. You can either have both of your star signs, or each of you can tattoo the other one's sign. If you add the constellations, the result will be even more beautiful.
Here's an example of gorgeous matching sibling tattoos with star signs and constellations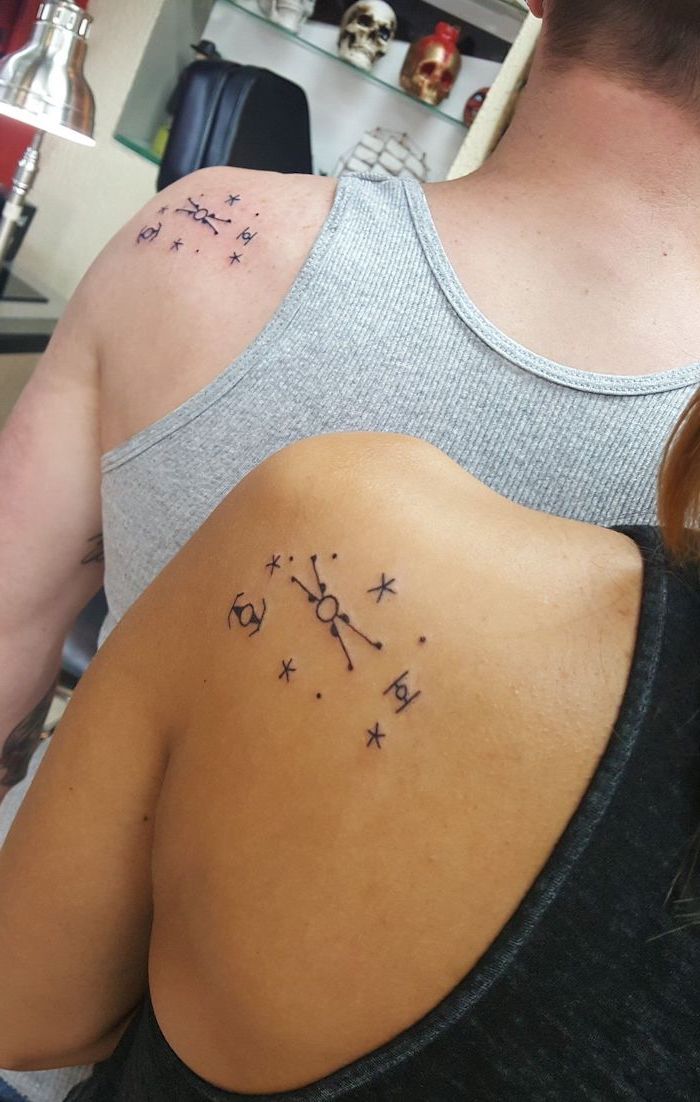 Lisa and Bart Simpson are a prime example of how two siblings can be so different, but supportive of one another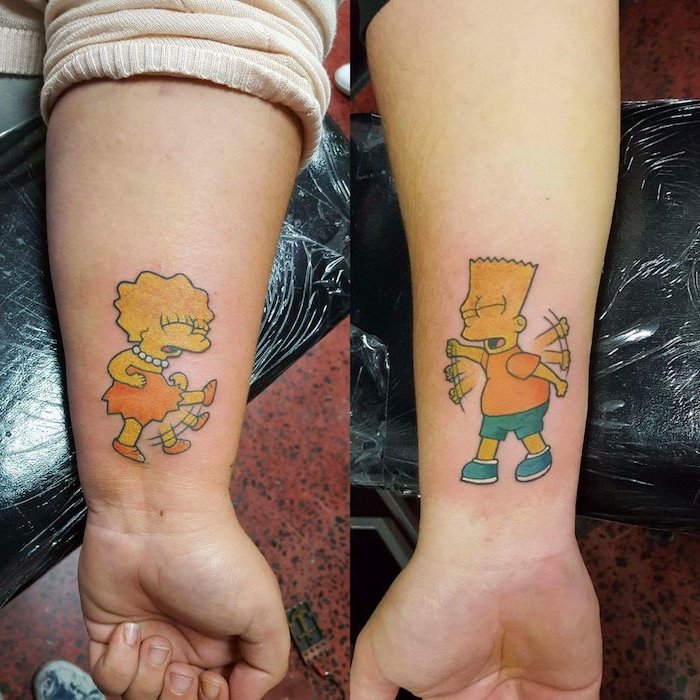 Big brother and little sister – is there anything better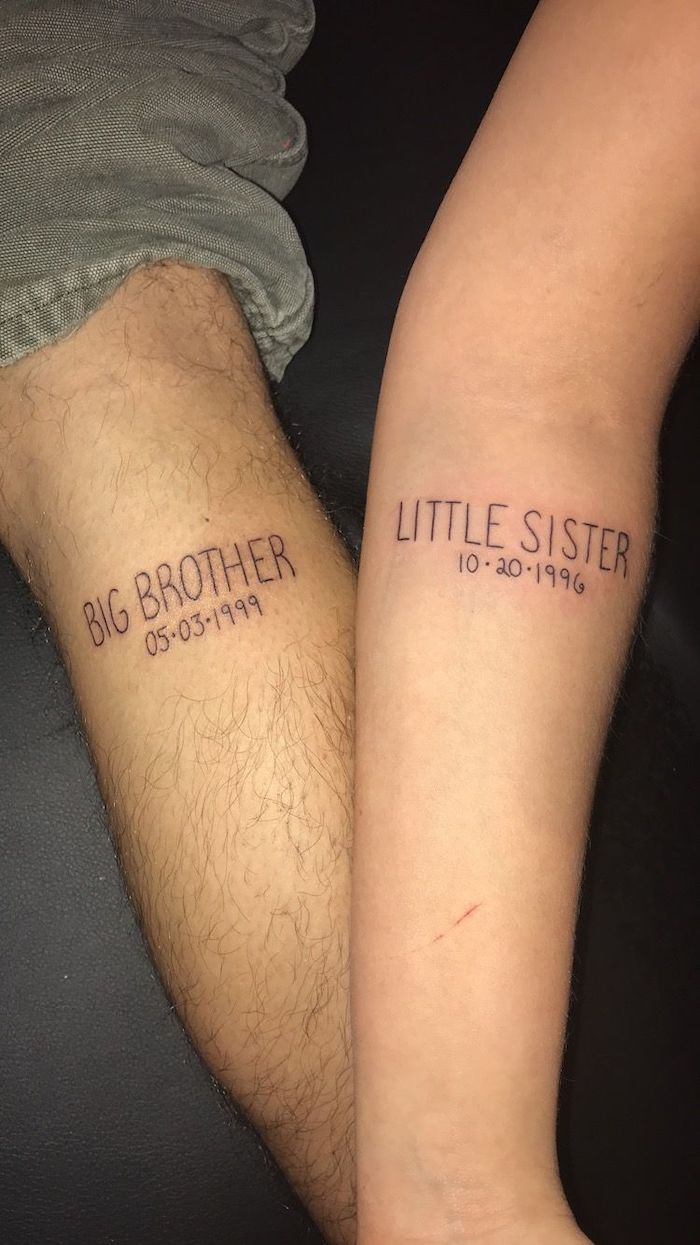 The cursive font, combined with the heartbeat makes this tattoo truly unique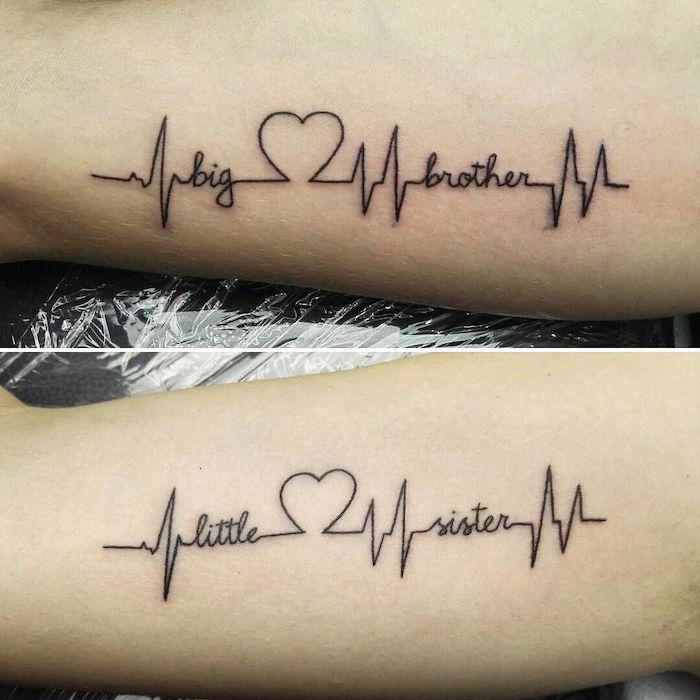 Family first, family always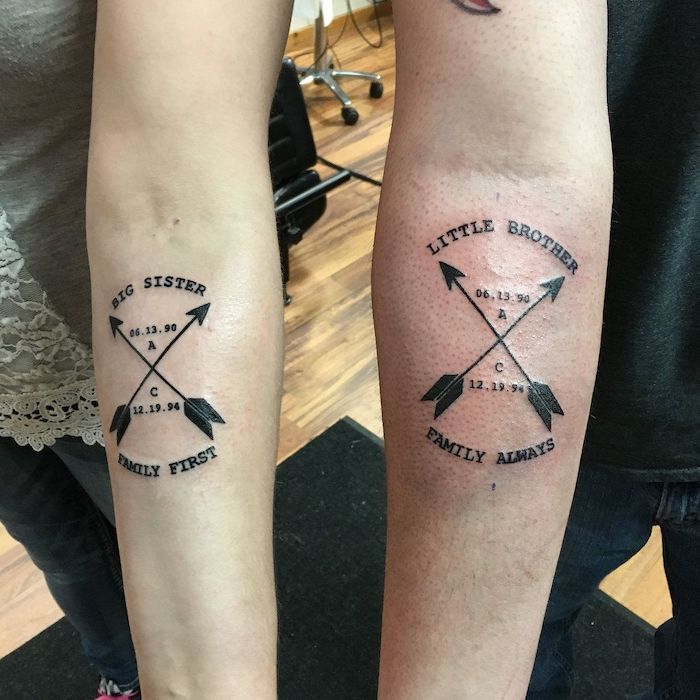 There are lots of designs out there for three or even four siblings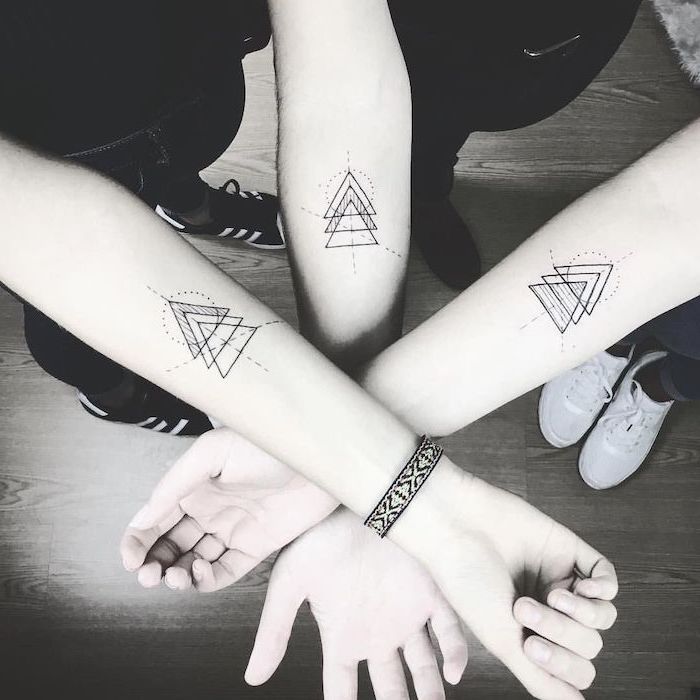 Discreet and small, yet super personal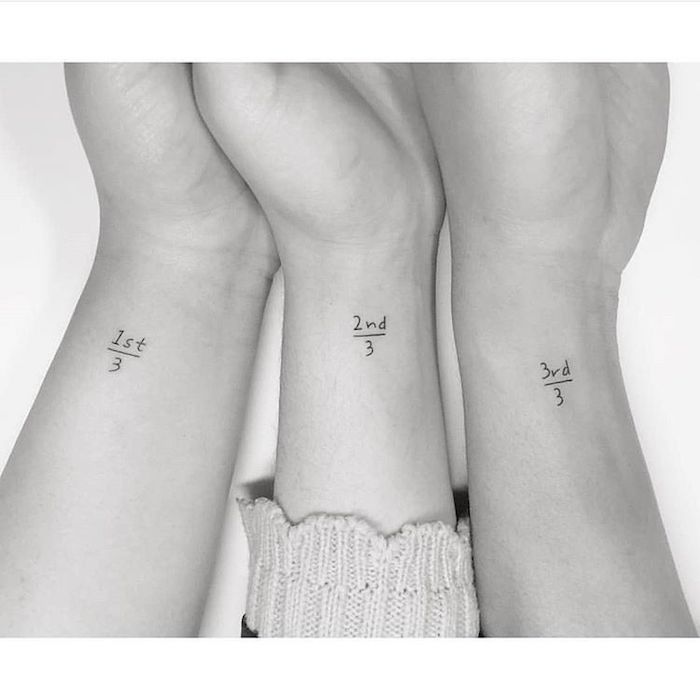 You are the same on the inside
And you can never go wrong with a minimalist and simple tattoo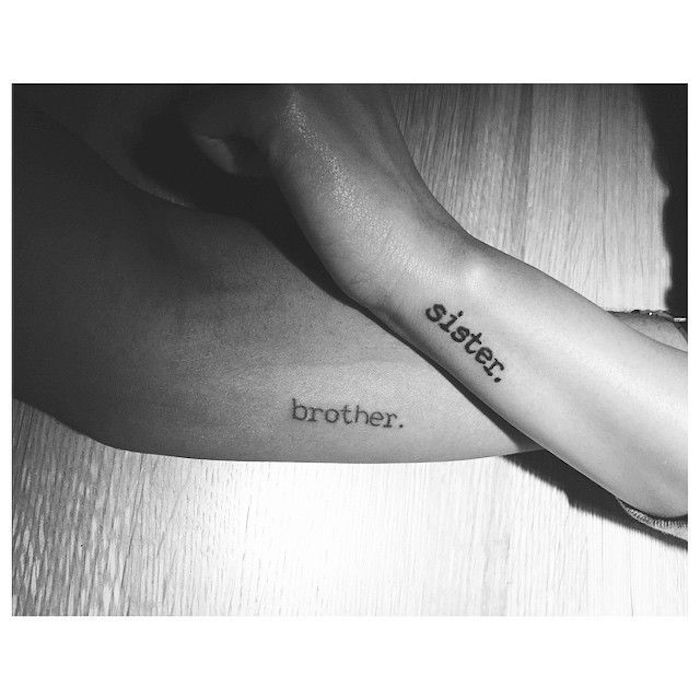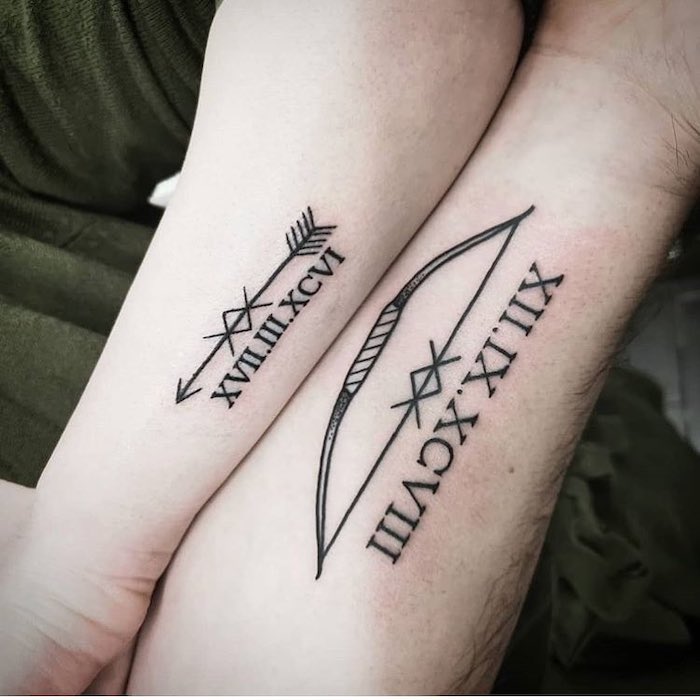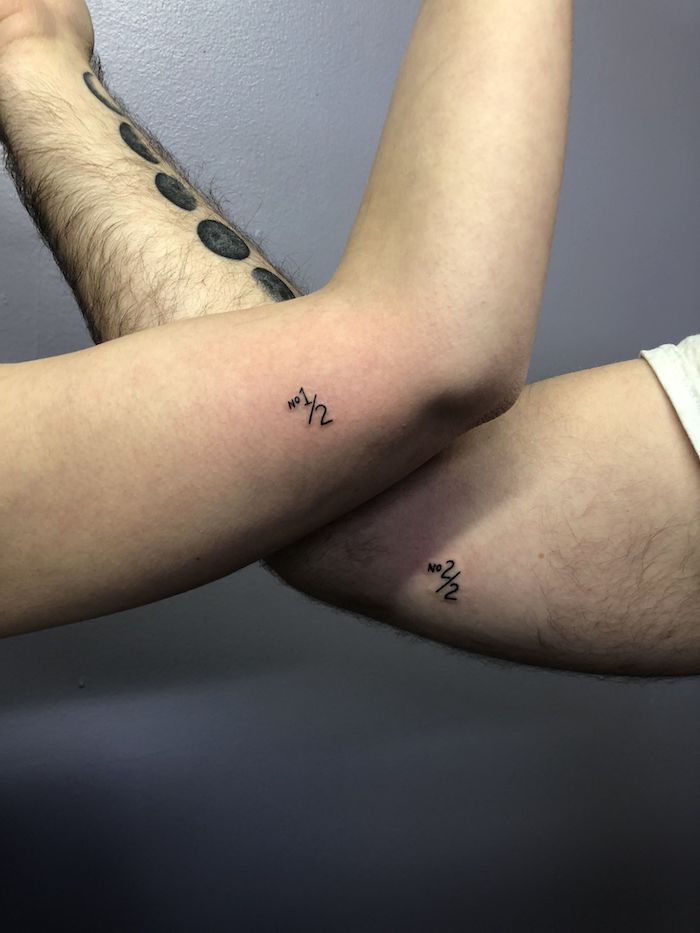 This is just such a cute idea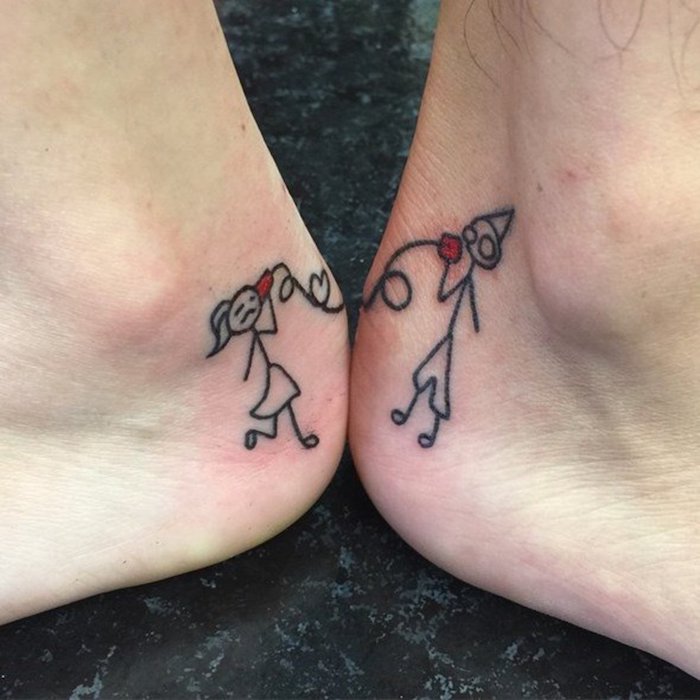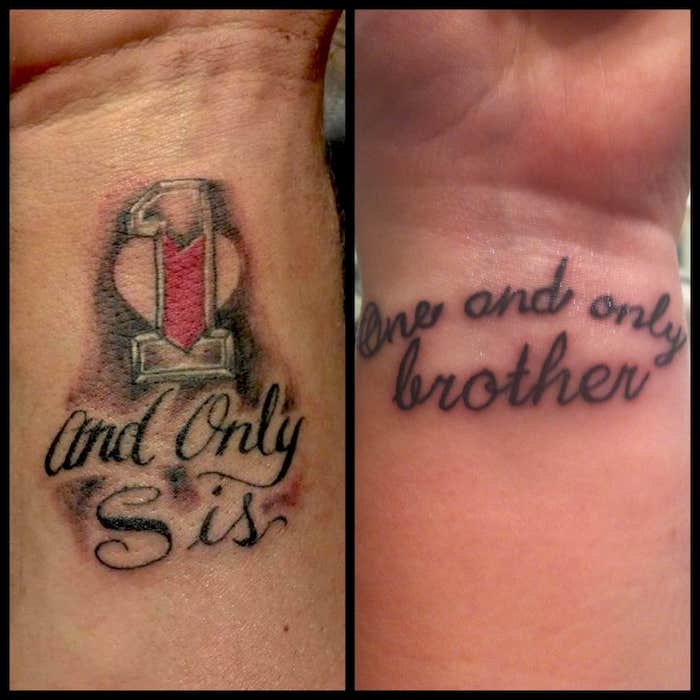 And if you both love Harry Potter then these tattoos are just for you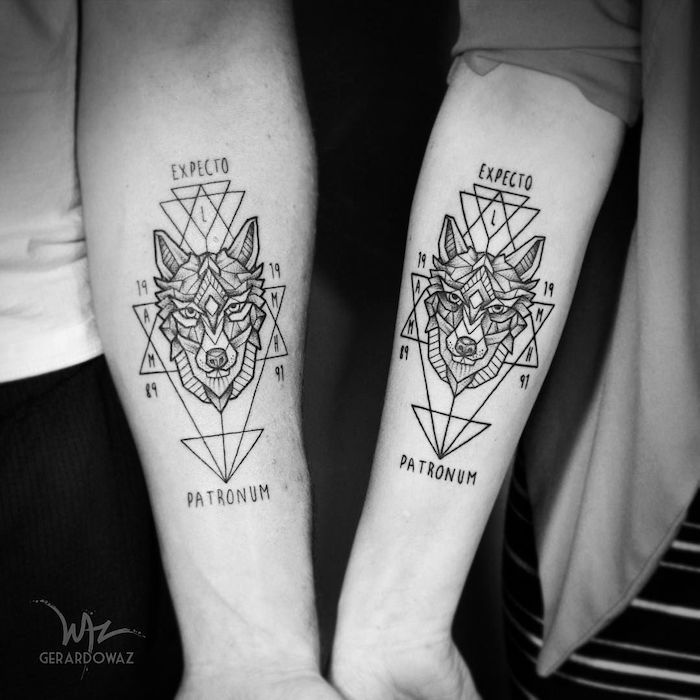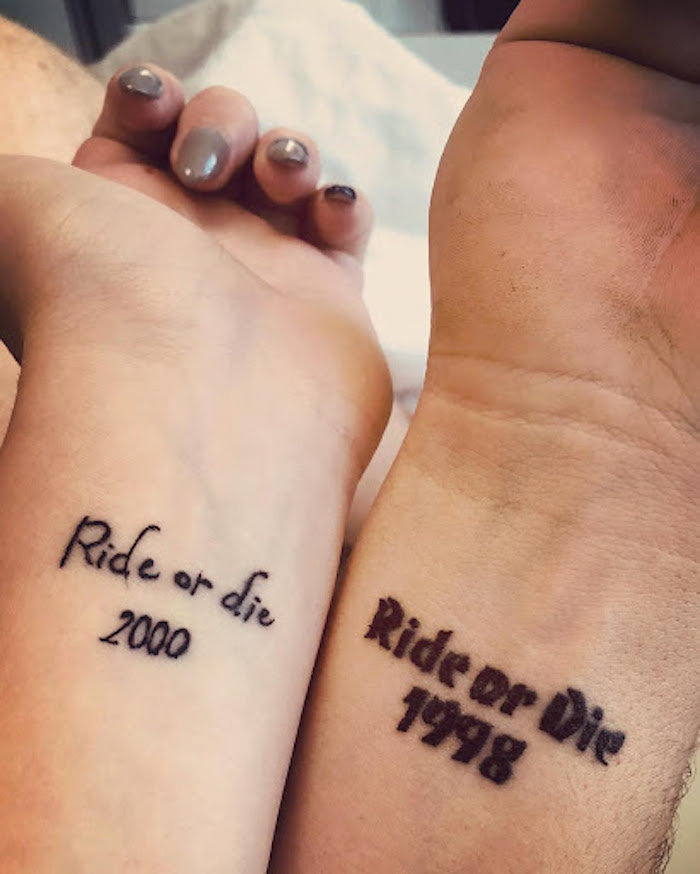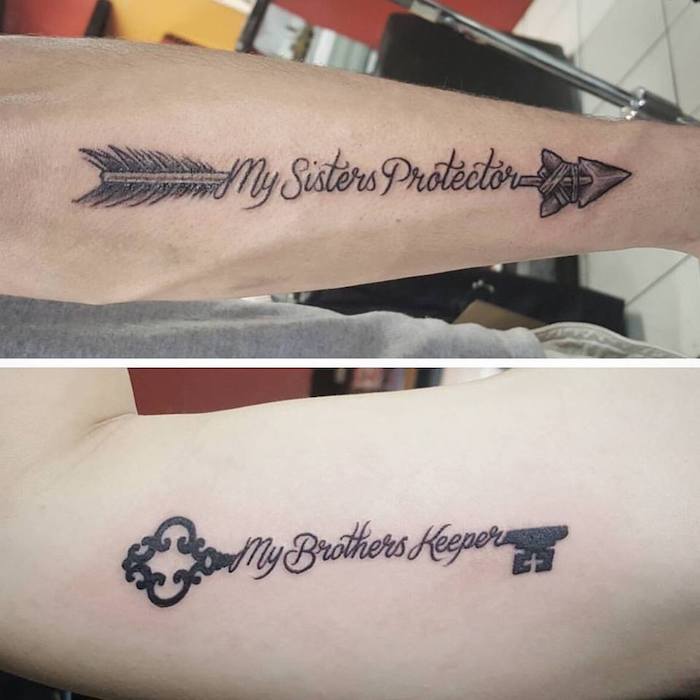 Find something that connects you and build your tattoo designs around it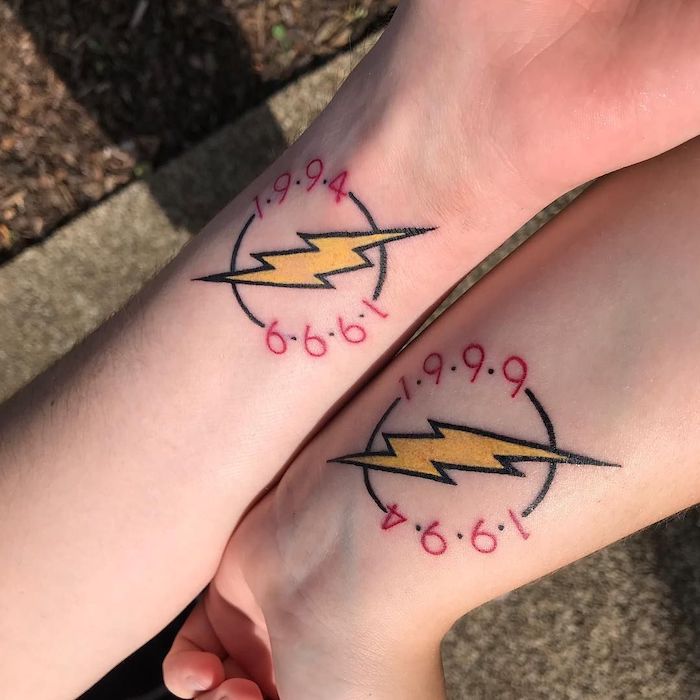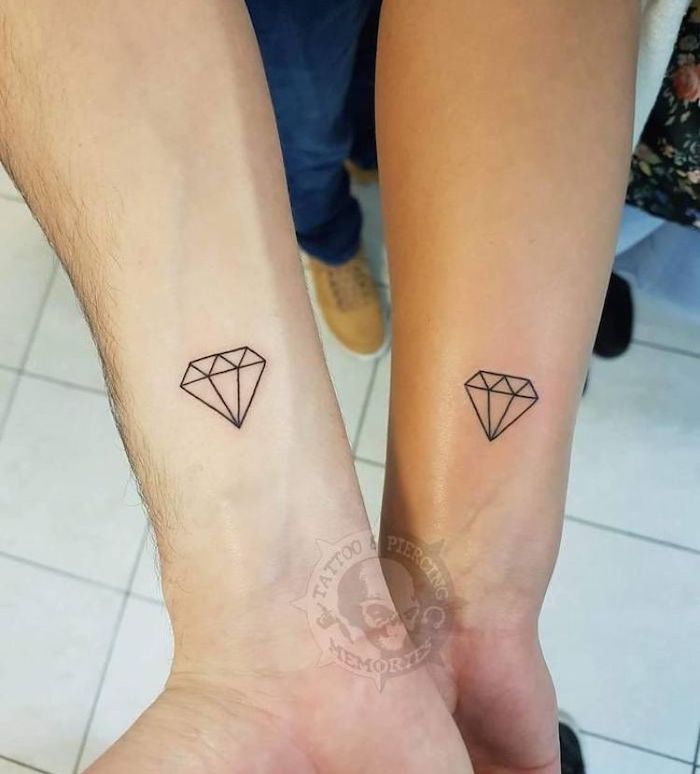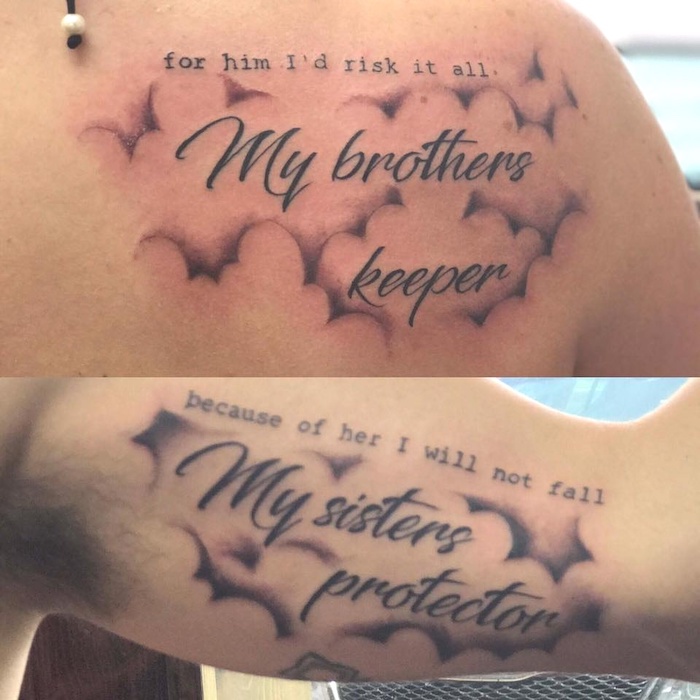 Absolutely stunning brother and sister tattoos, inspired by Banksy's art piece "Girl with Balloon"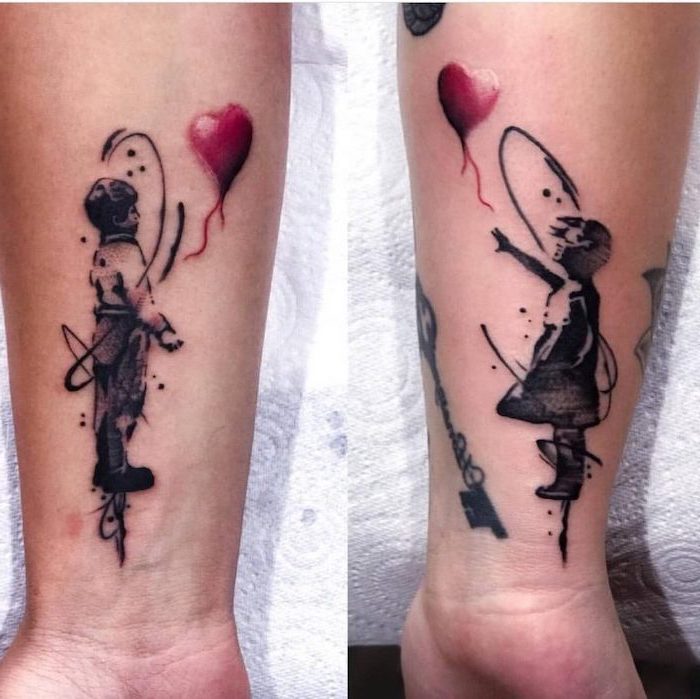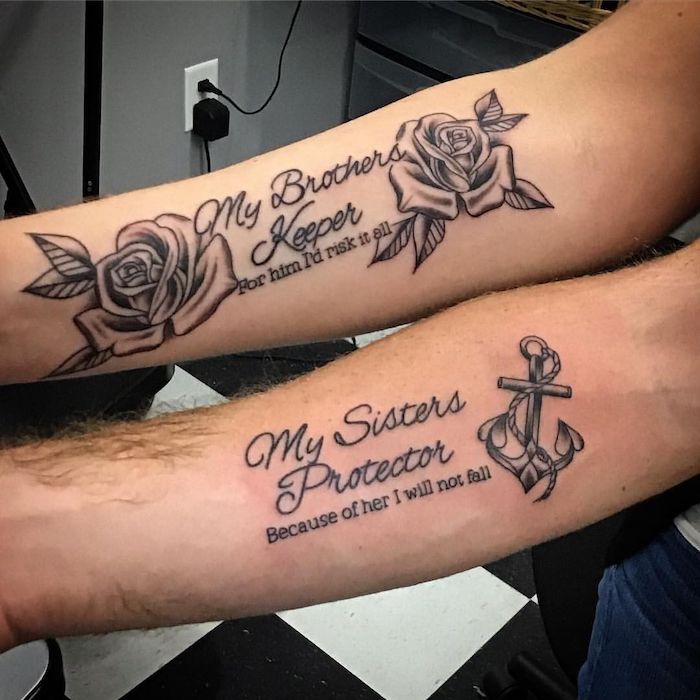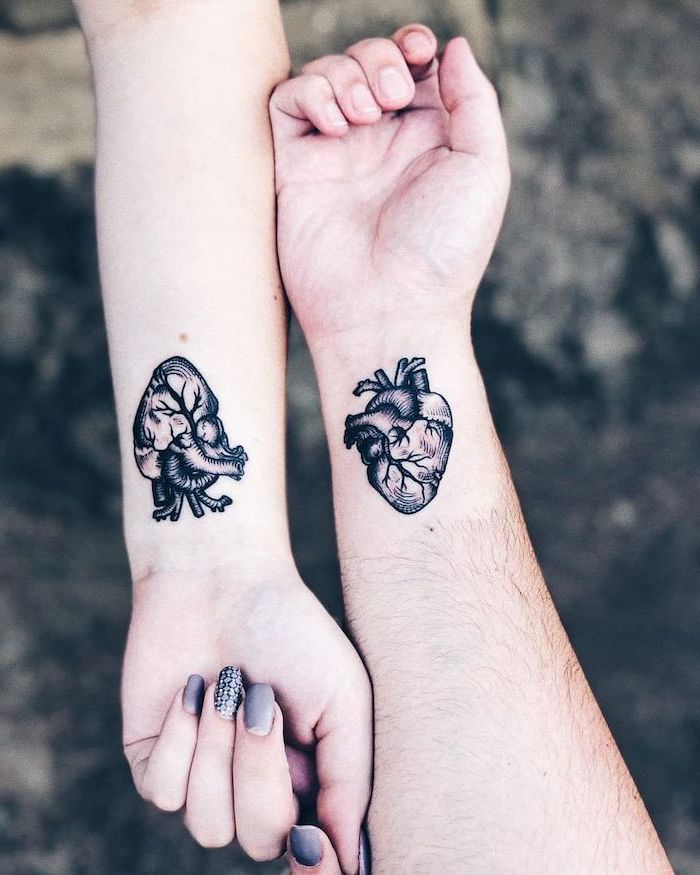 Sibling tattoos for 3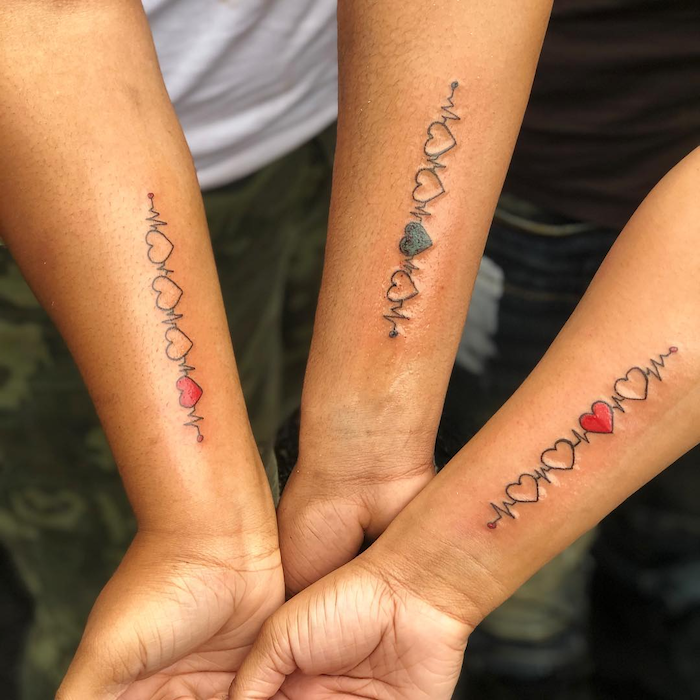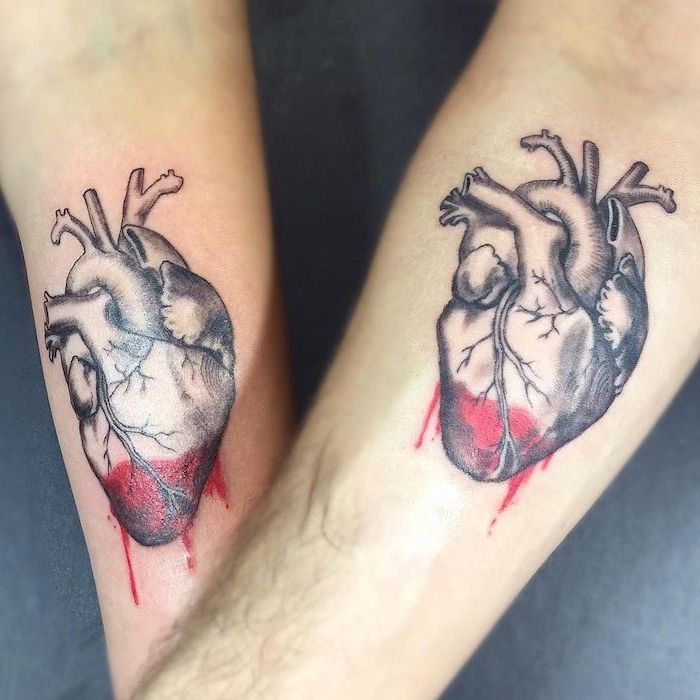 When to siblings stand together, nothing can stop them – We got this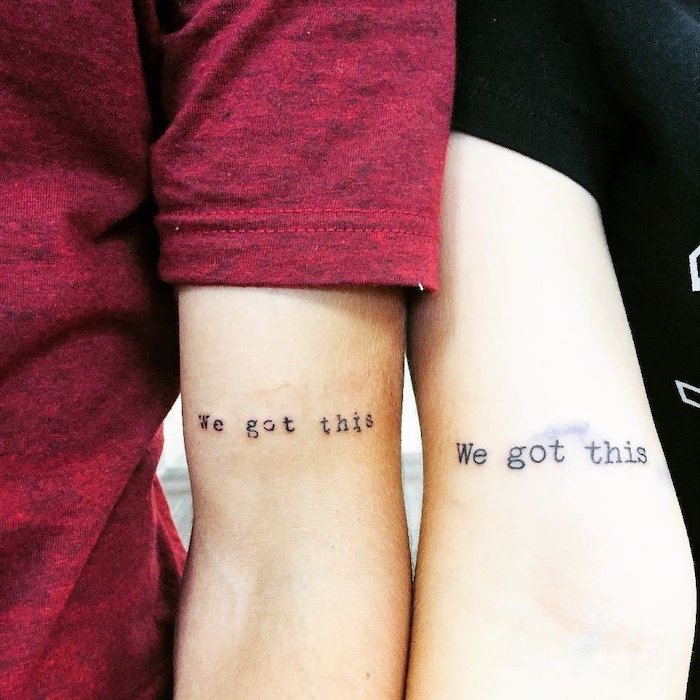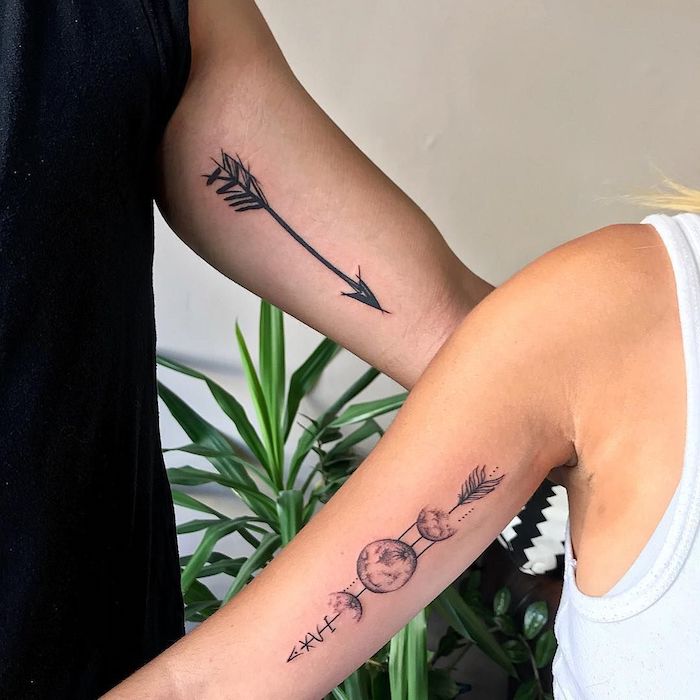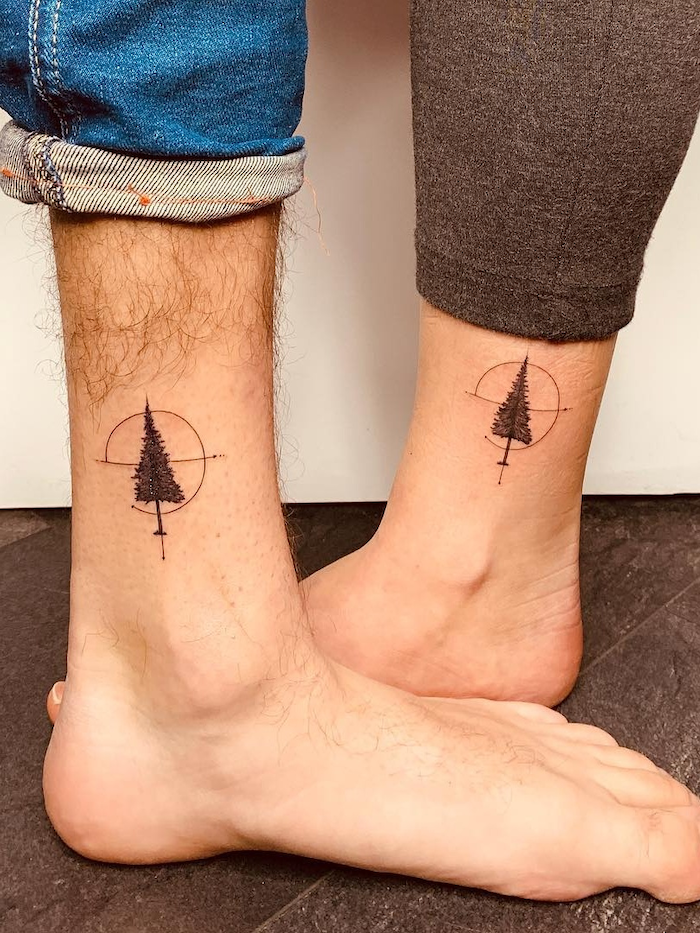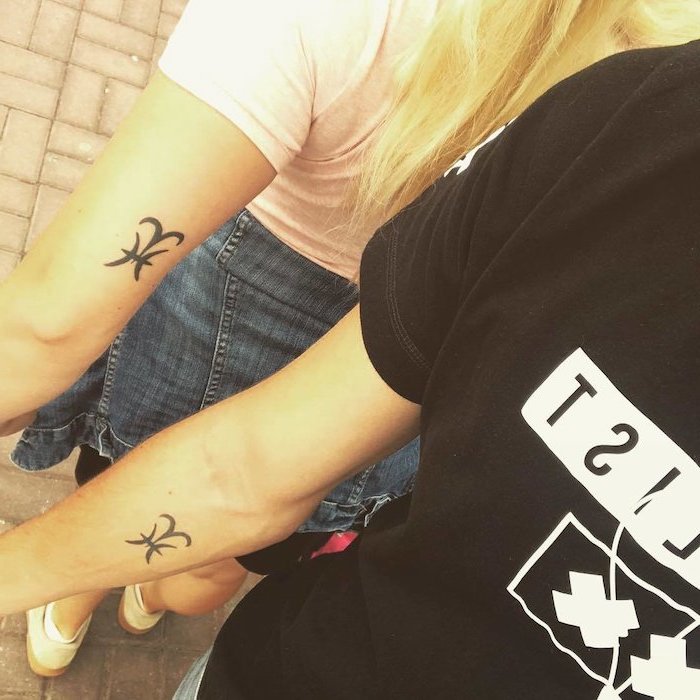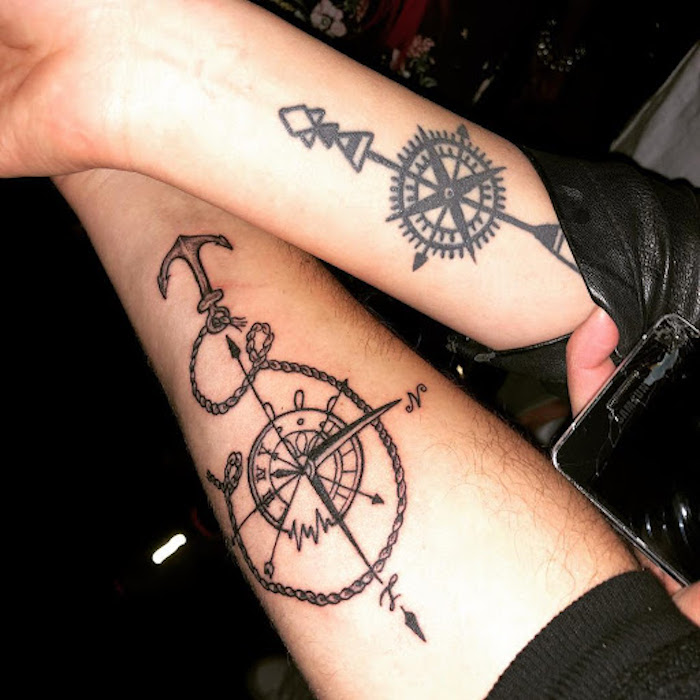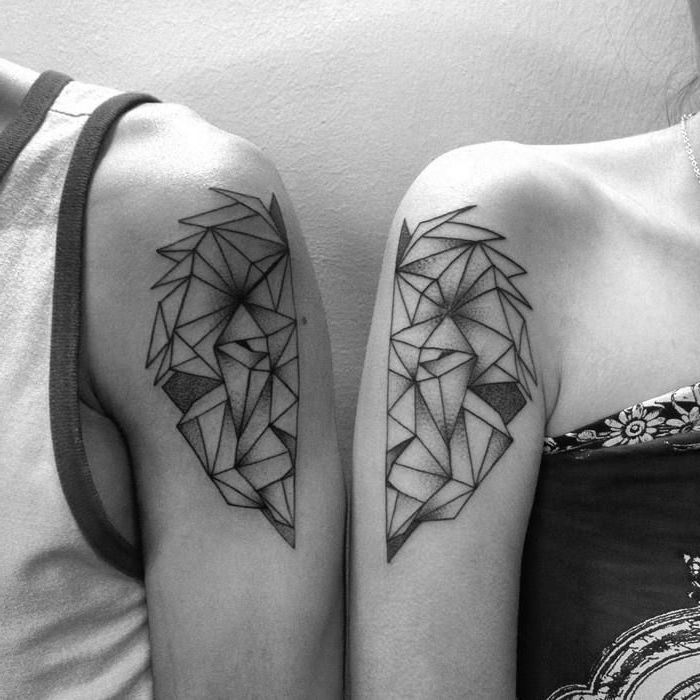 No matter where, no matter what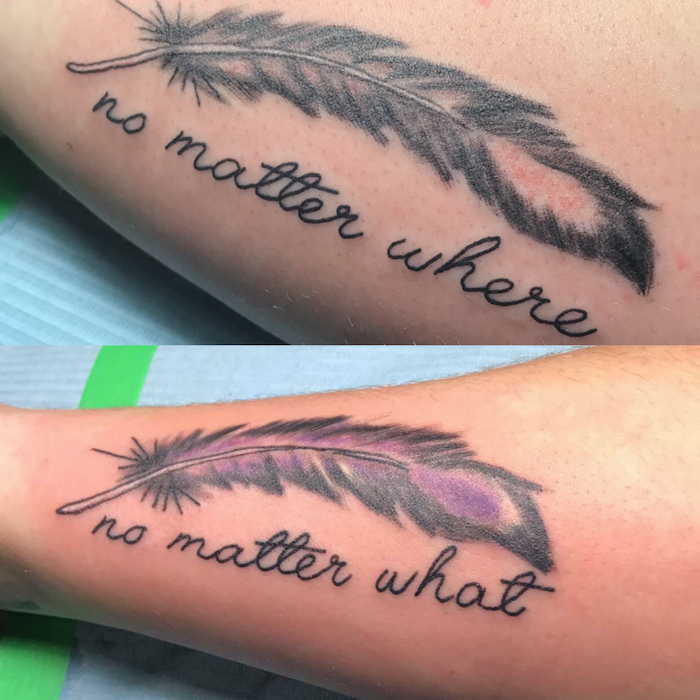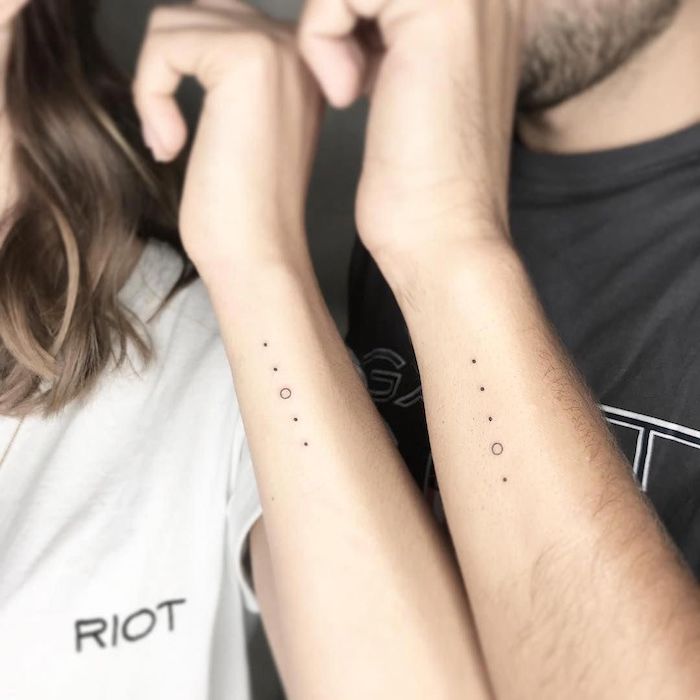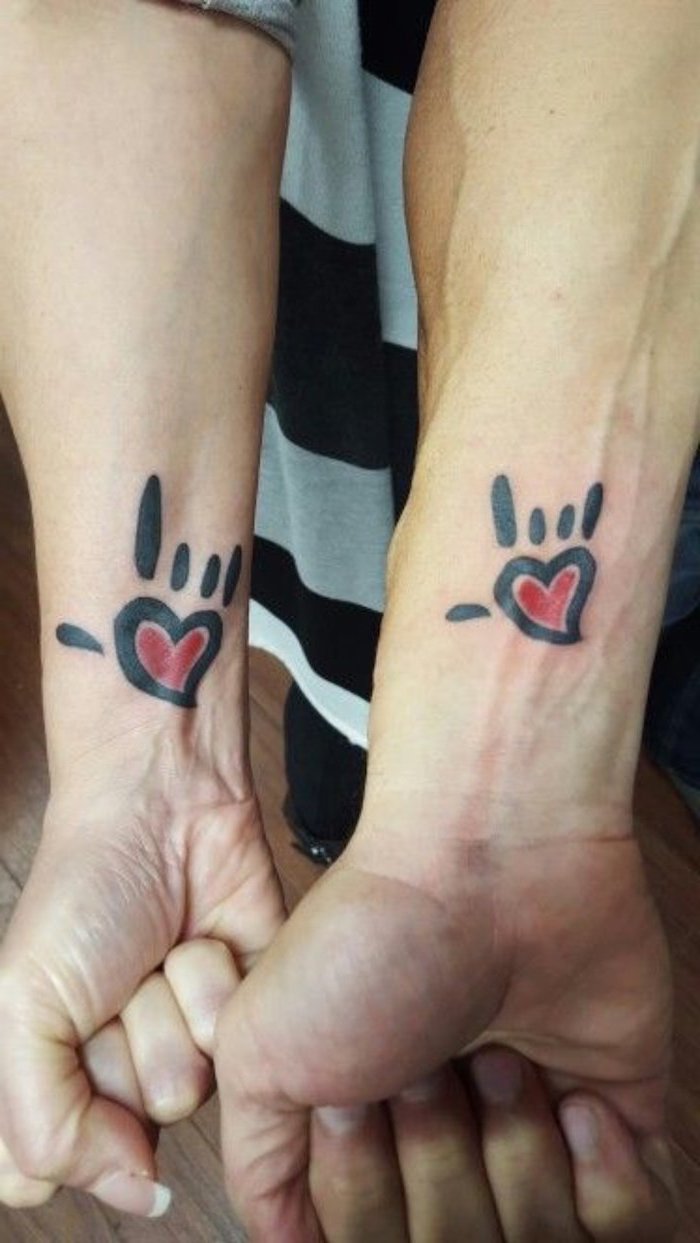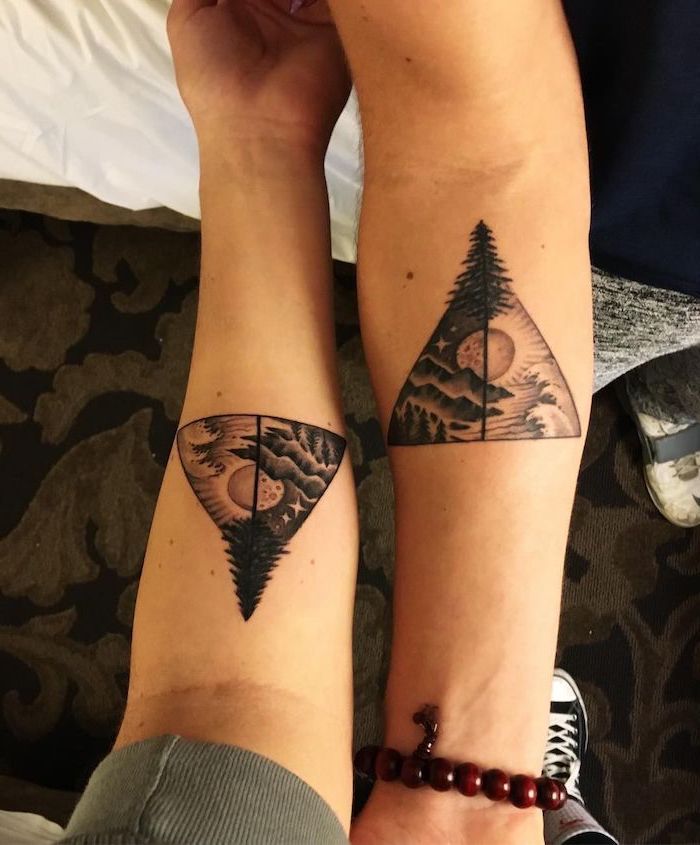 These brother and sister matching tattoo perfectly sums up the love/hate relationship between siblings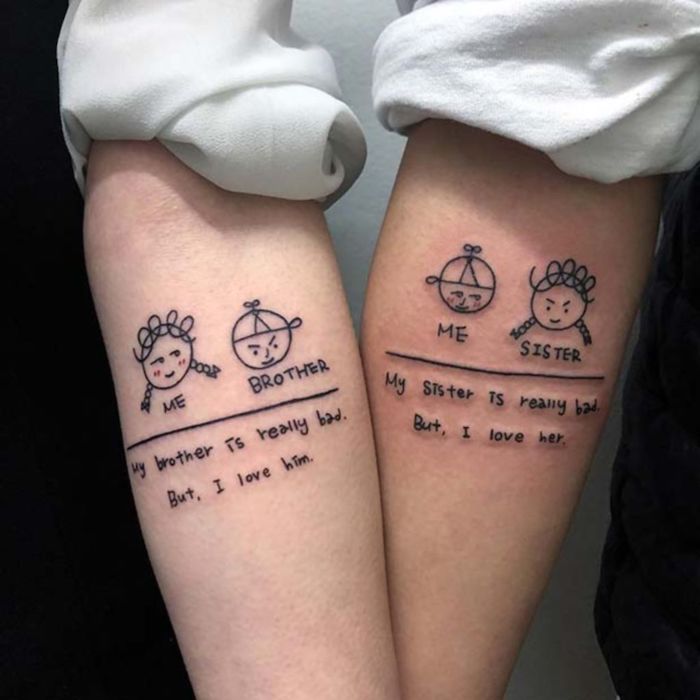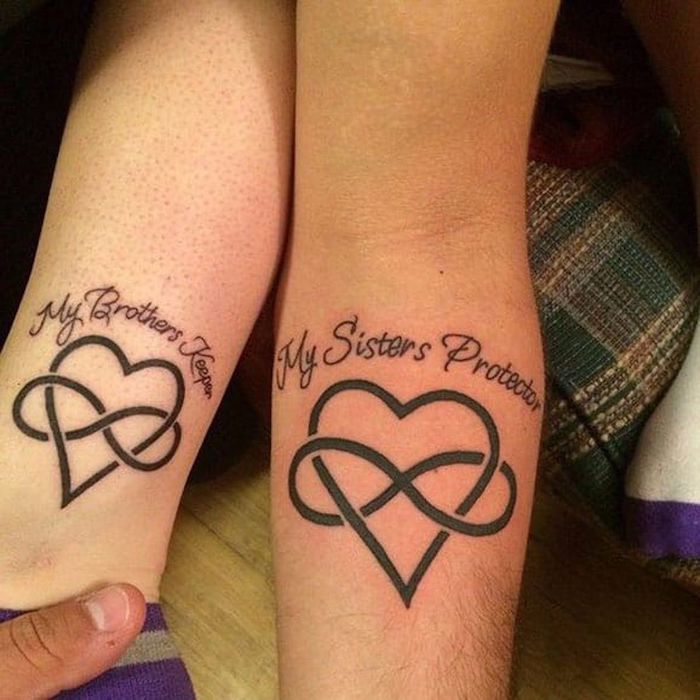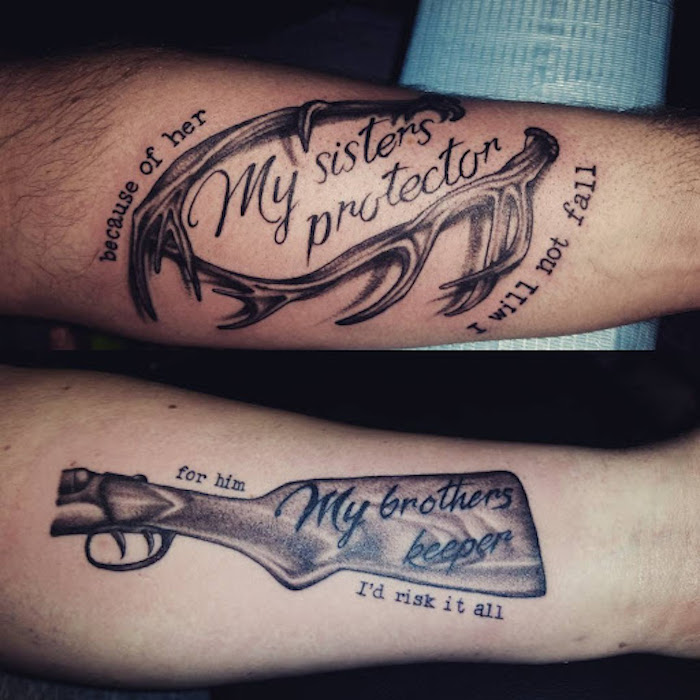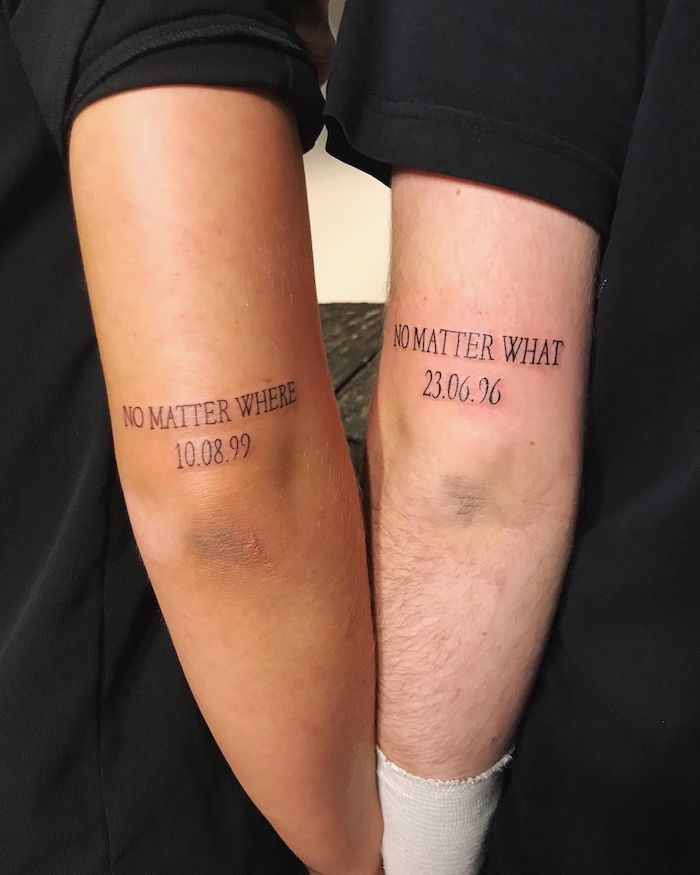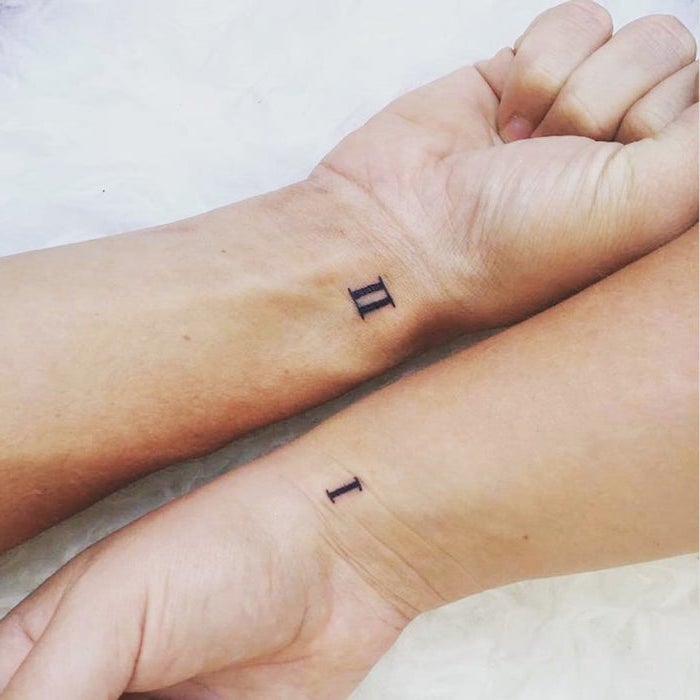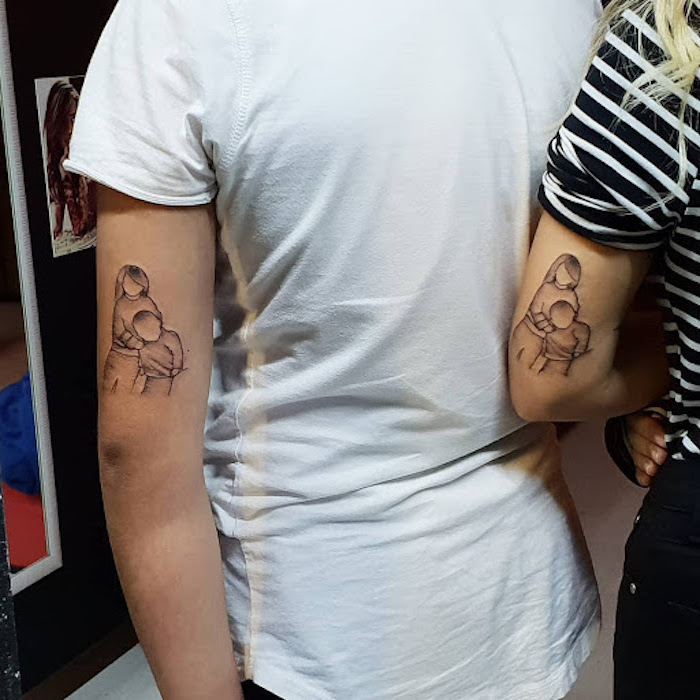 For siblings bonded by their love for video games – player 1 and player 2 matching tattoos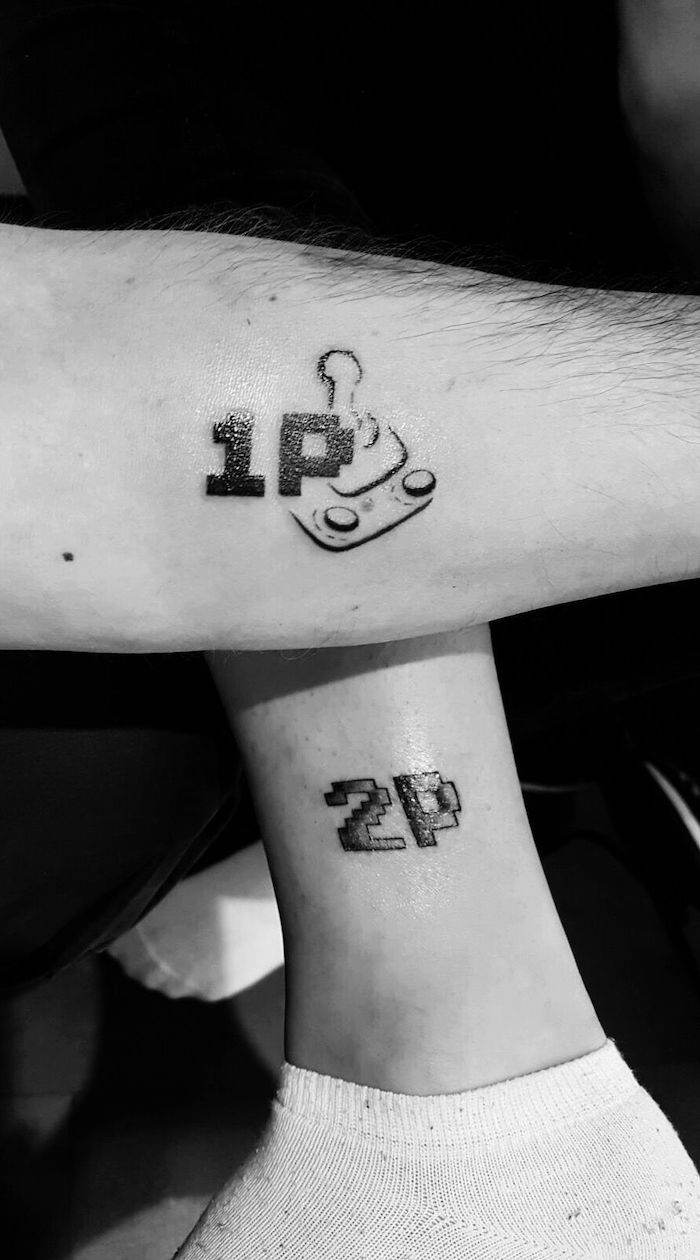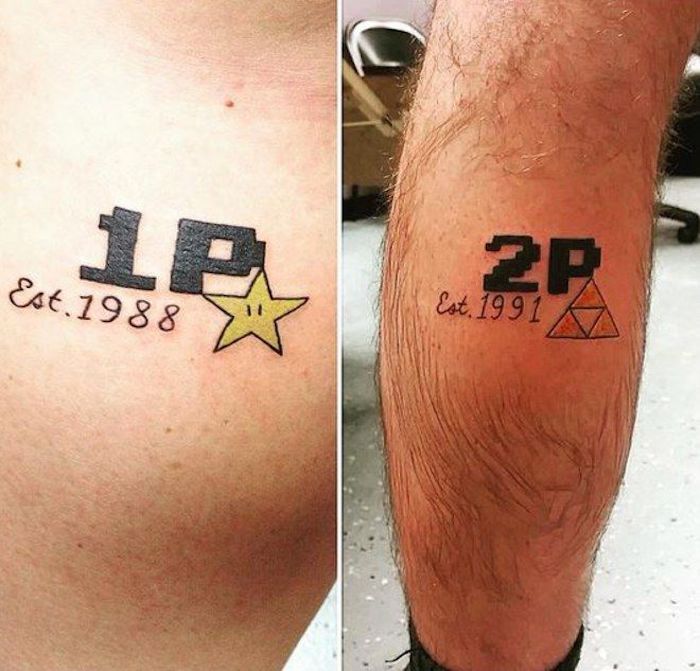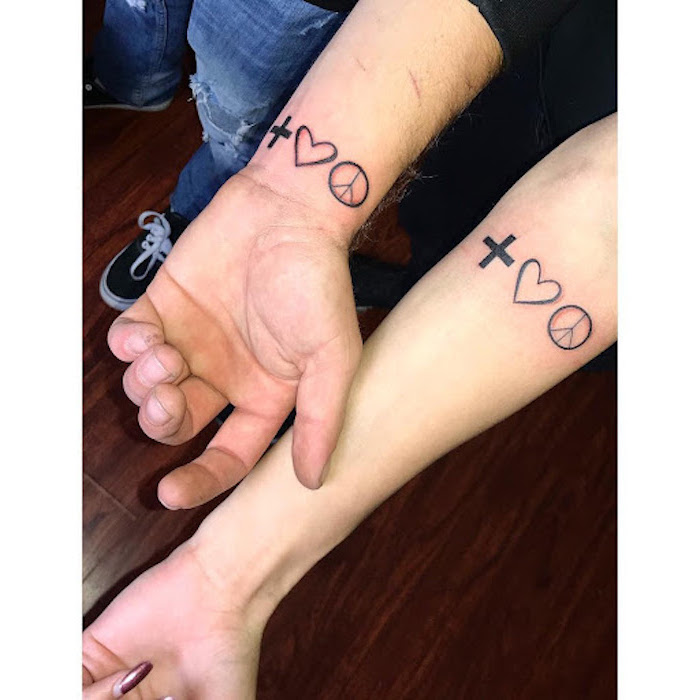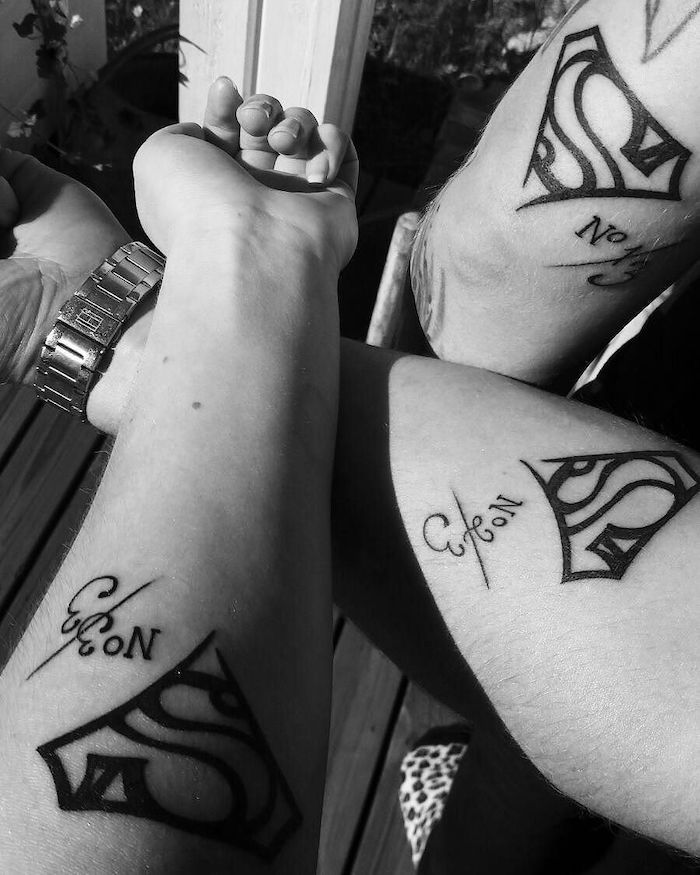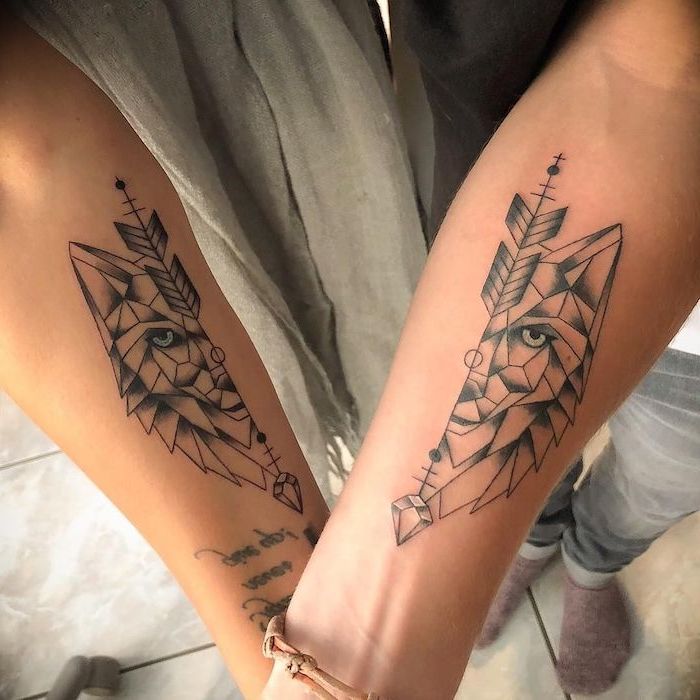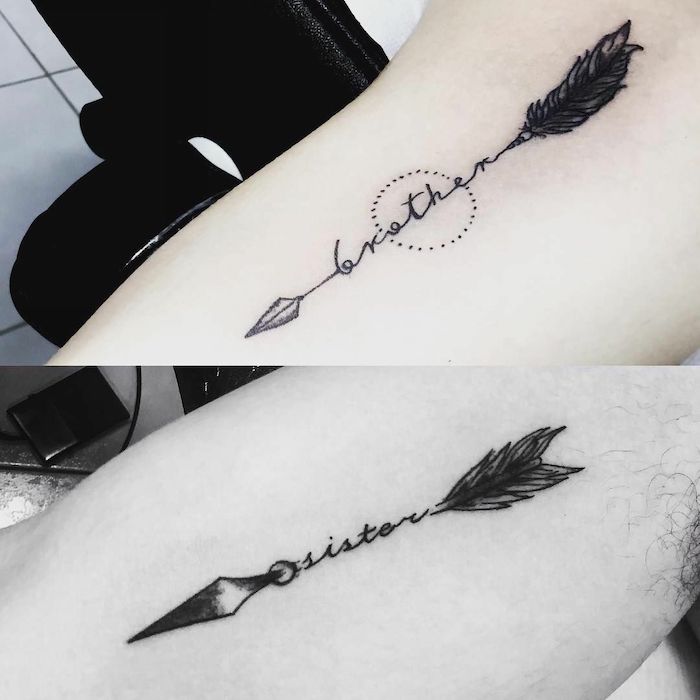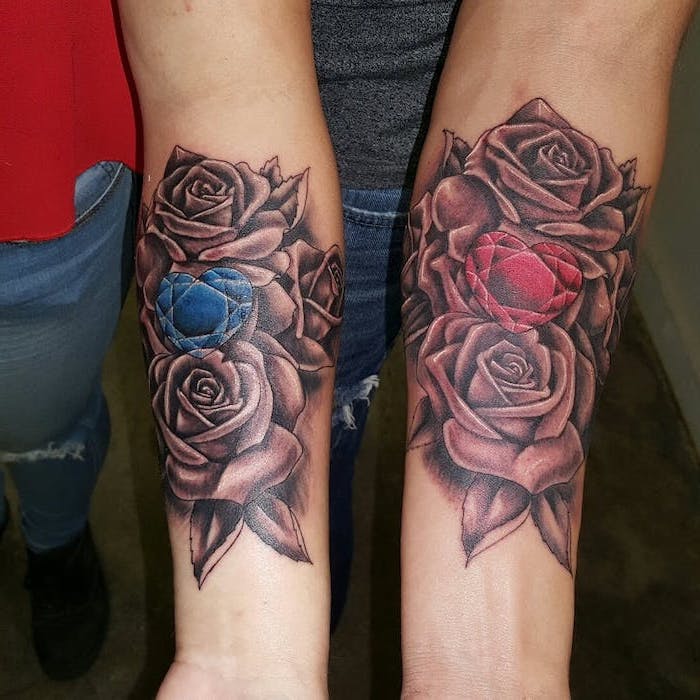 Brother and sister tattoo ideas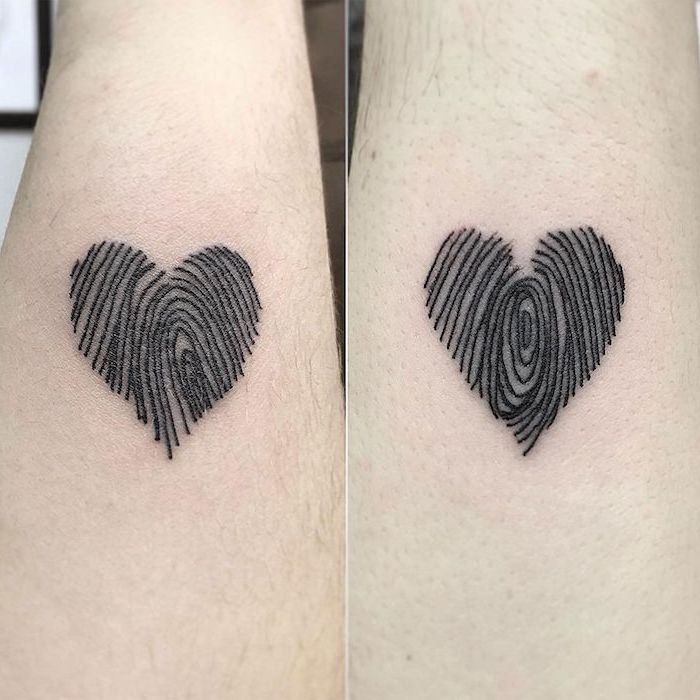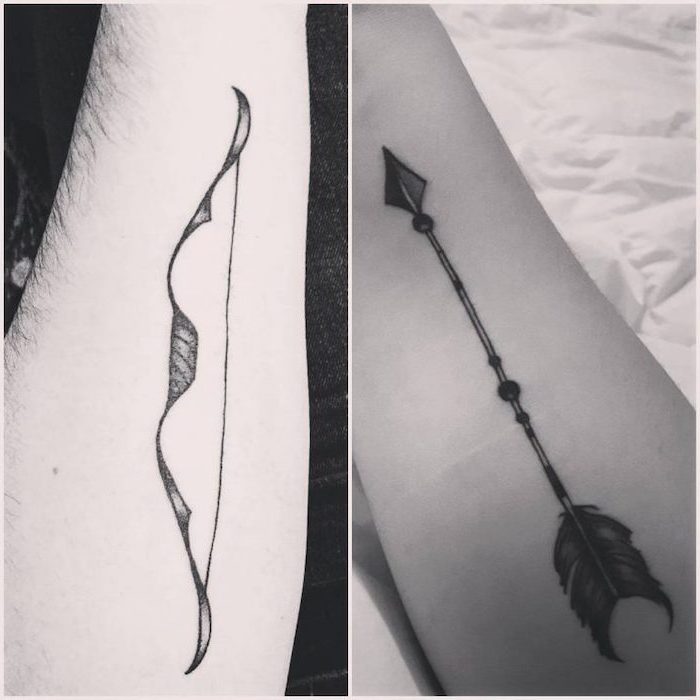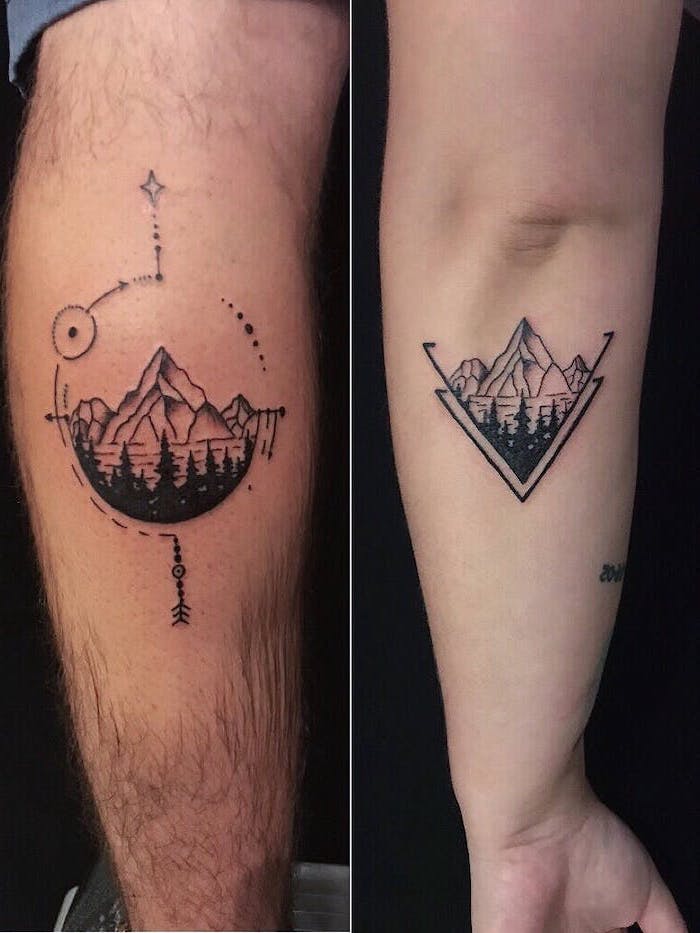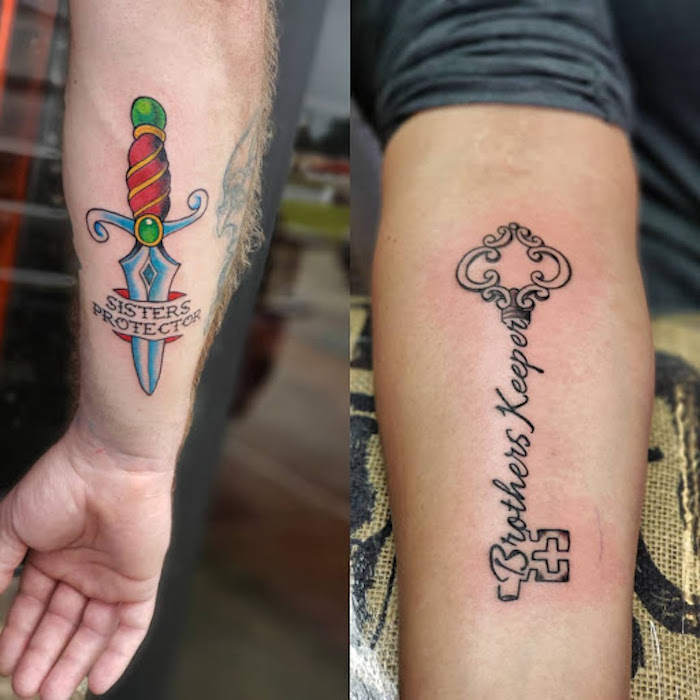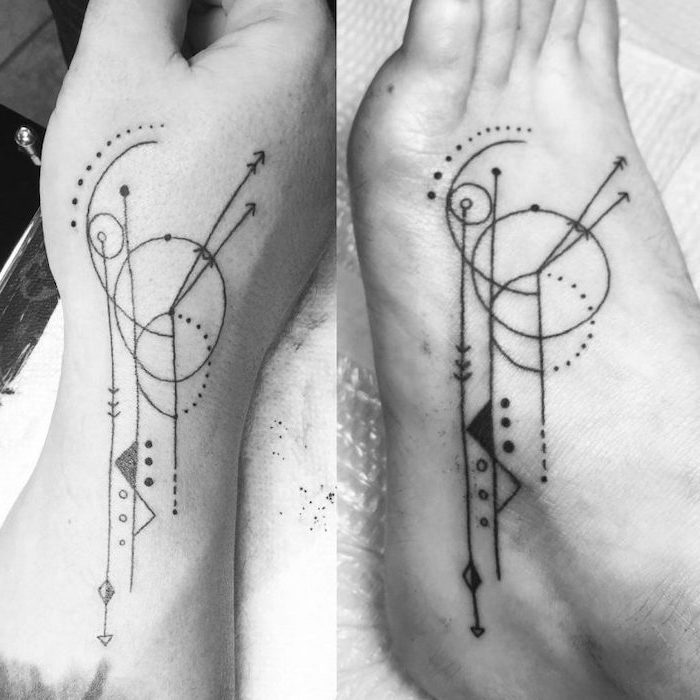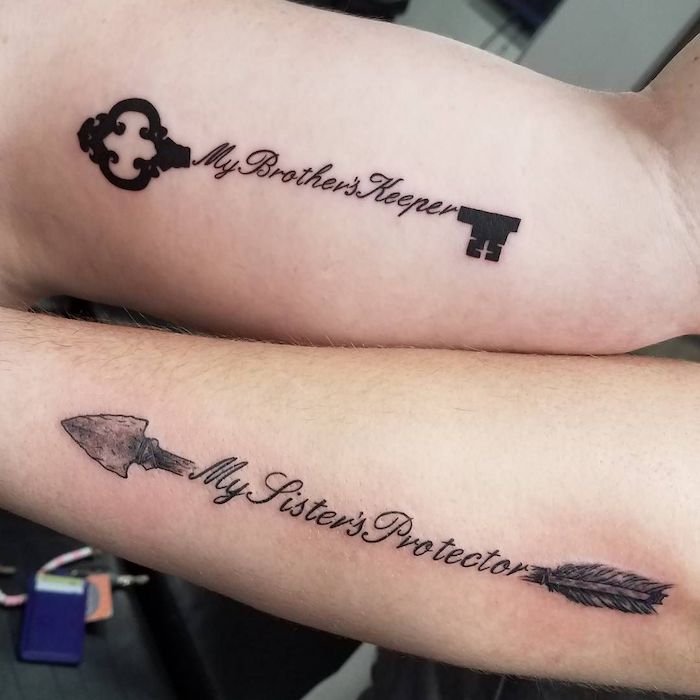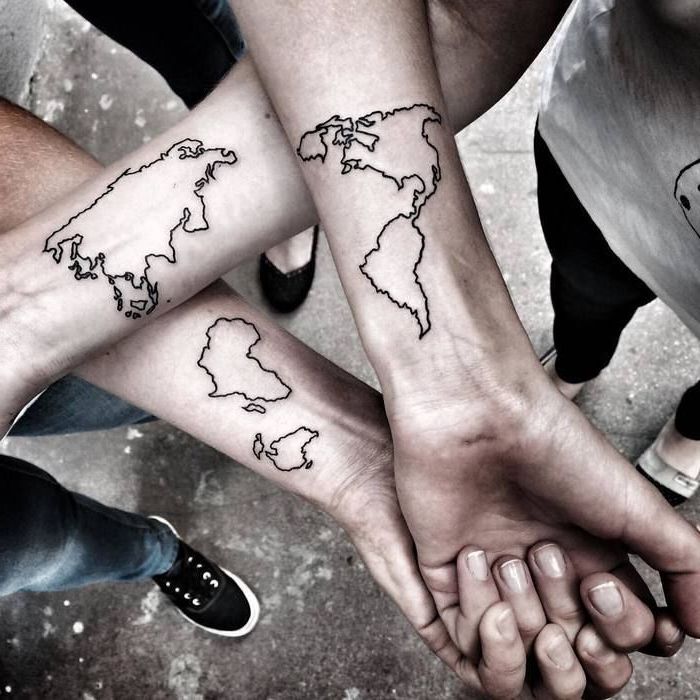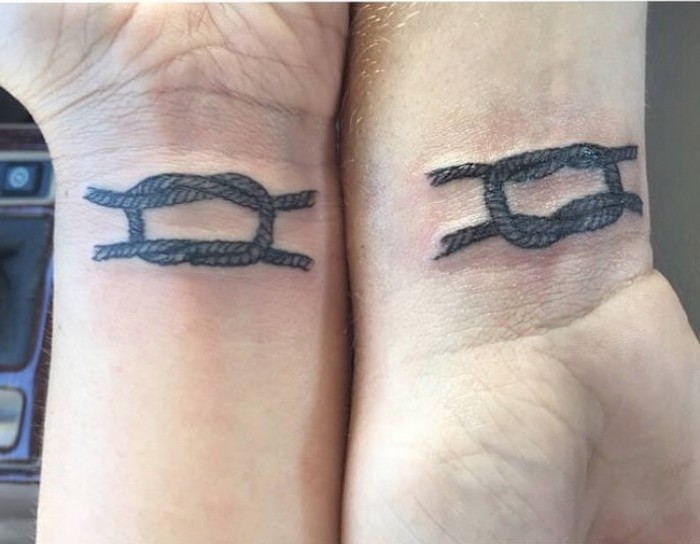 Small matching tattoos